Last week we went blush on you, and today we are going LEOPARD!! When my dear friend Sabrina of Golden Arrow Events & Design told me she wanted to do a pretty leopard Halloween kid's shoot, but with neutral colors, I was all in! Like I said before, taking a holiday and switching up the traditional to something new and fun is my favorite! This one turned out so perfect and I am so excited to share all of the cuteness today!
Keep scrolling to see all the pretty photos by my friend Lorin Kelly and see us featured on 100LayerCake today!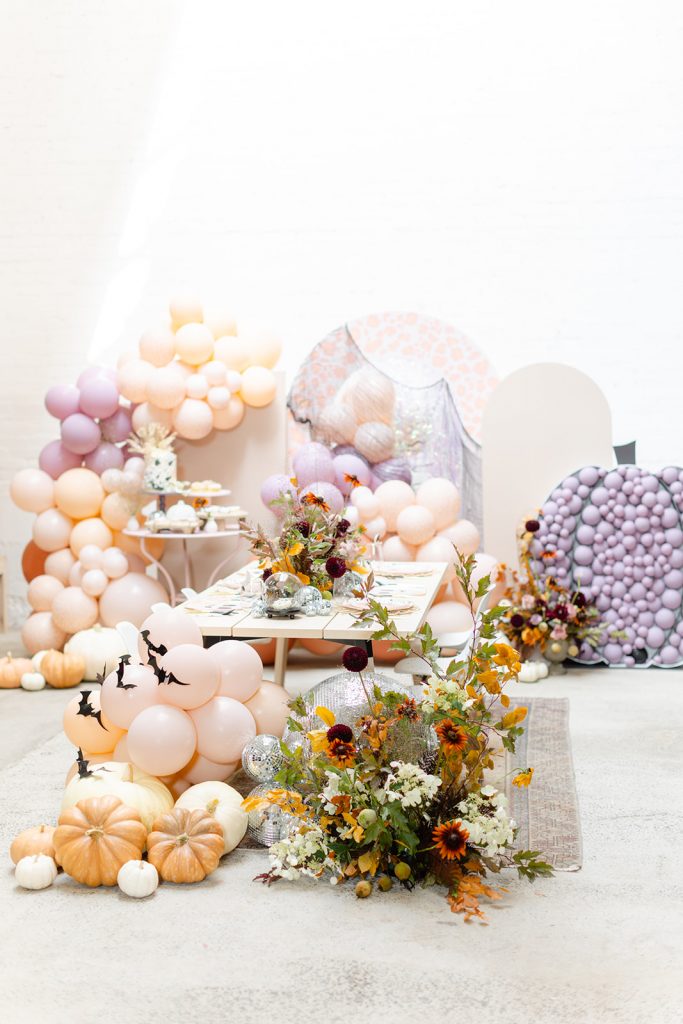 Our setup was so amazing!!! Golden Arrow did the incredible balloons and part of the backdrop. We added R&R Print Lab's leopard vinyl decals to part of it AND we had Feathered Fox Designs create the adorable pumpkin balloon. Teamwork makes the dream work and this is a true example of that! Incredible talents coming together to make one stunning photoshoot!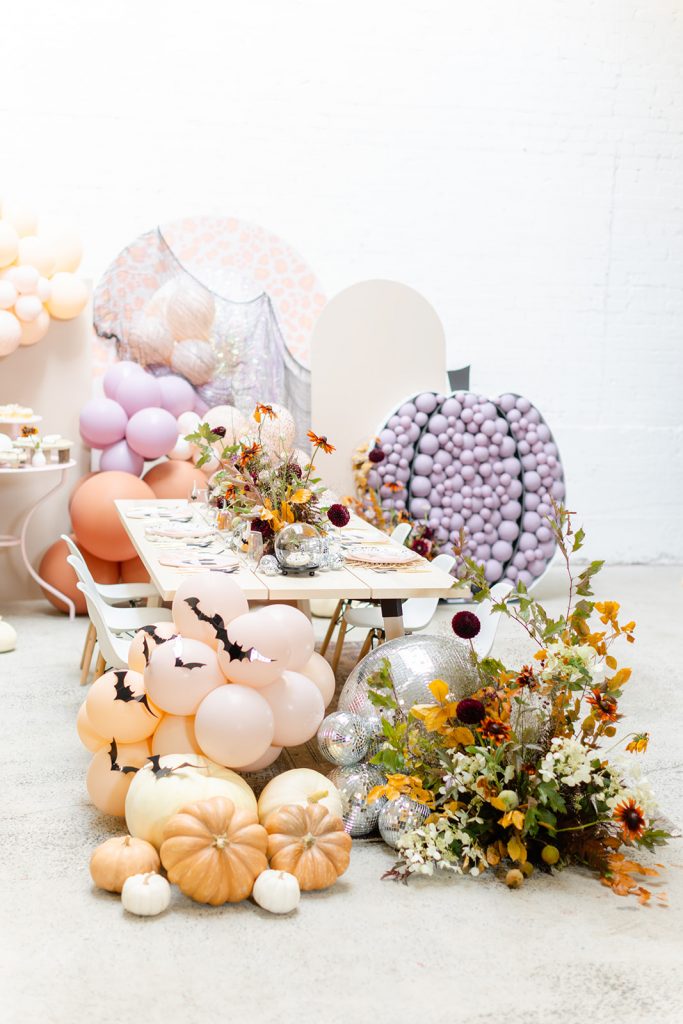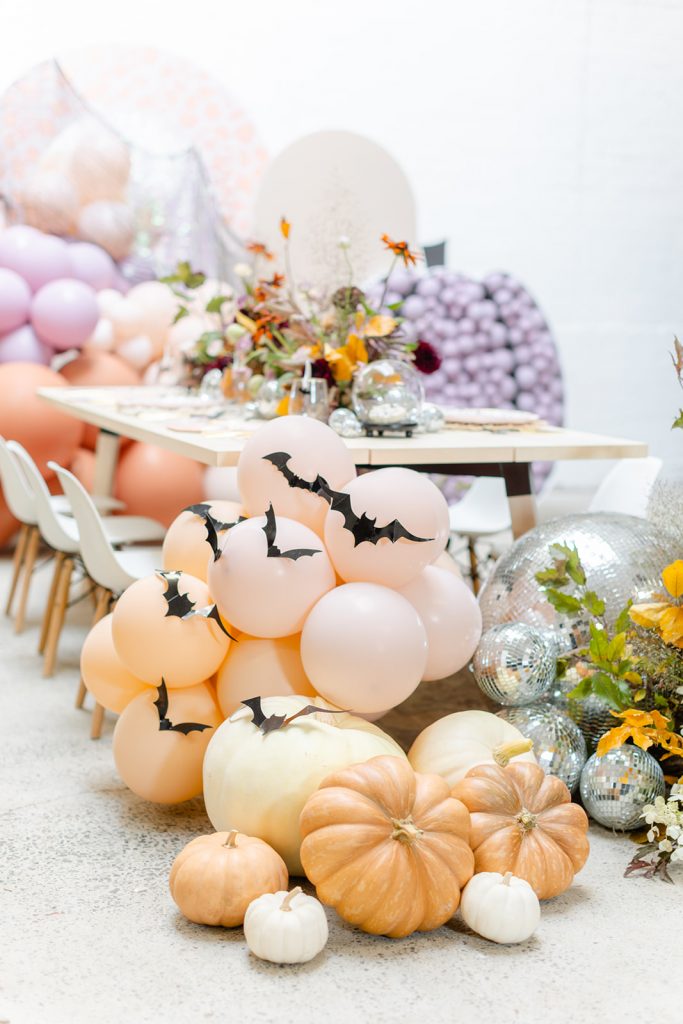 The gorgeous florals you see are by the amazing Tanya of Earth & Grace! Love her and all of her beautiful creations. These flowers are the perfect boho Fall goodness that we all know and love!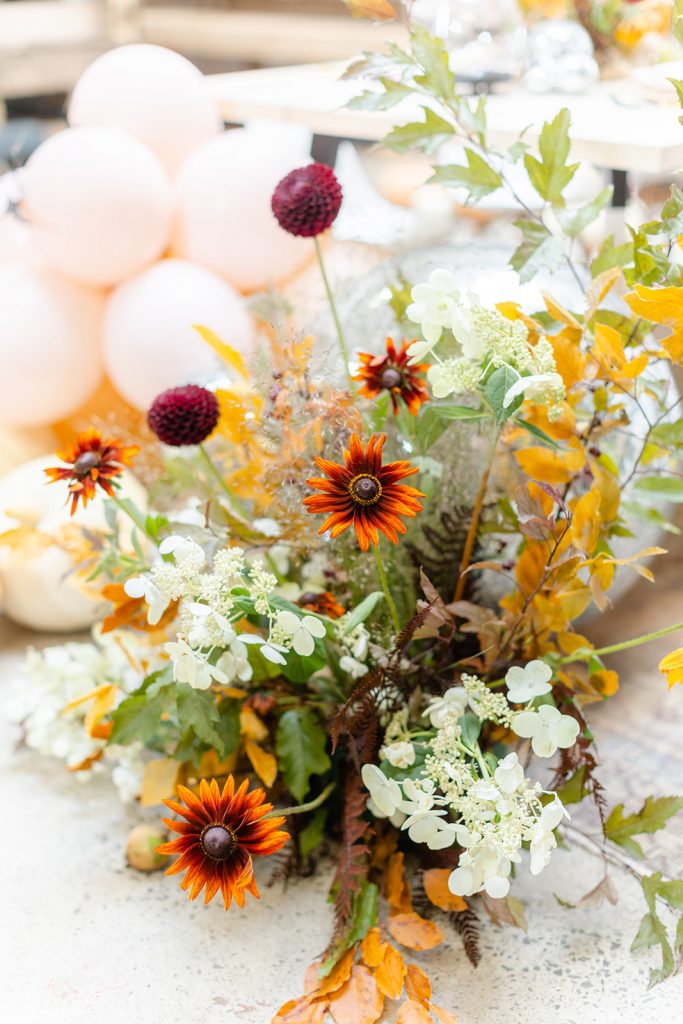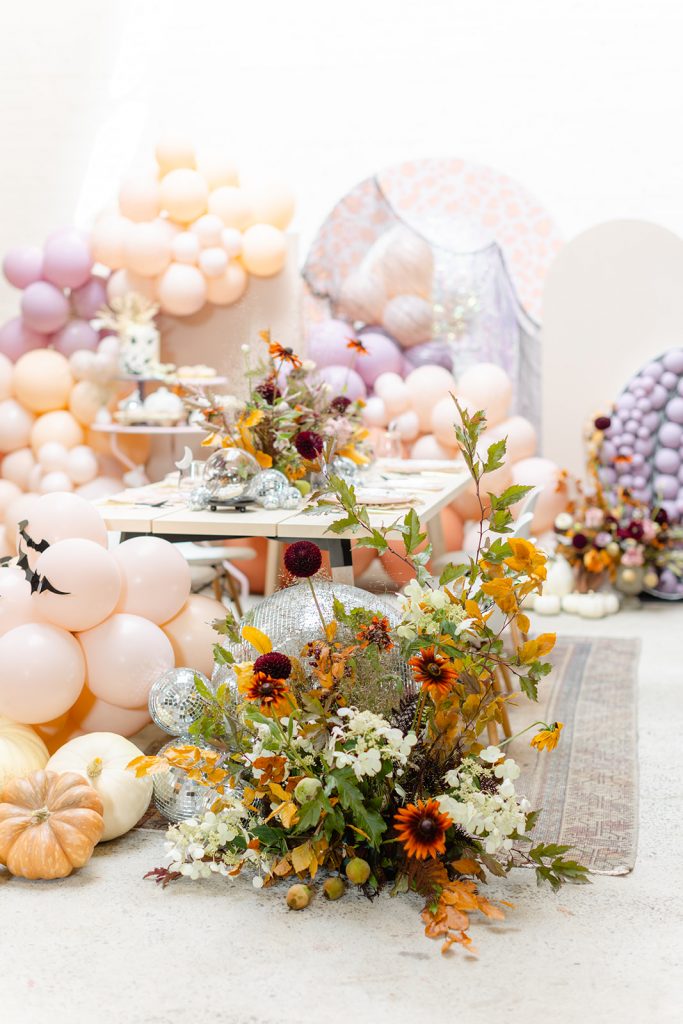 You may have noticed the disco balls we added throughout the space, and you may also know that I'm always up for disco balls! Plus we used the gorgeous cookies Sugar Crush Sweets made on our table, more on those beauties later…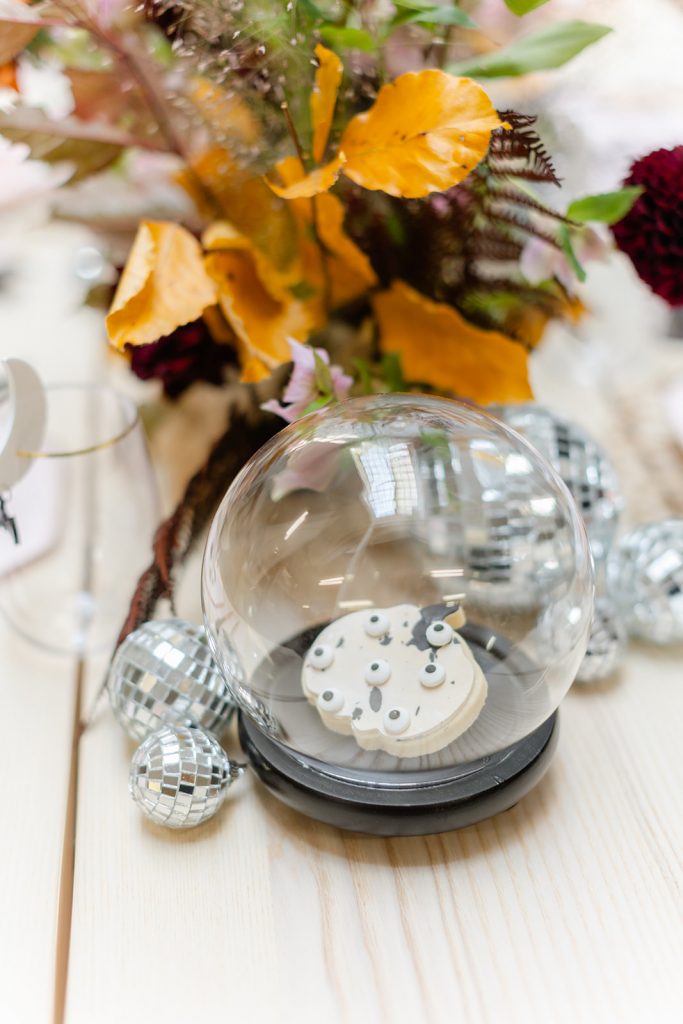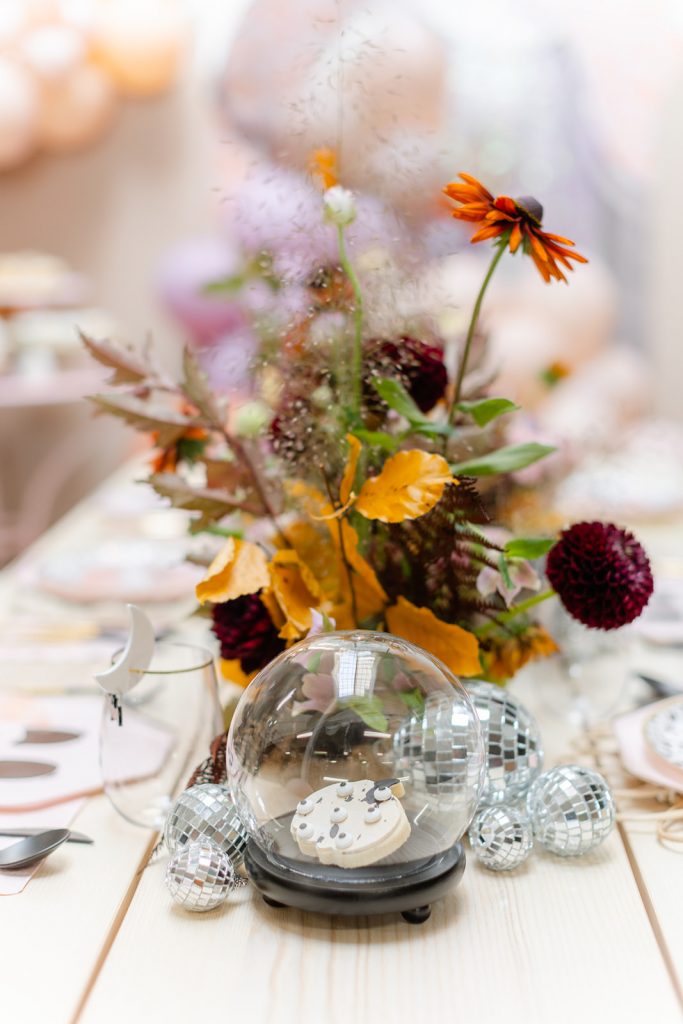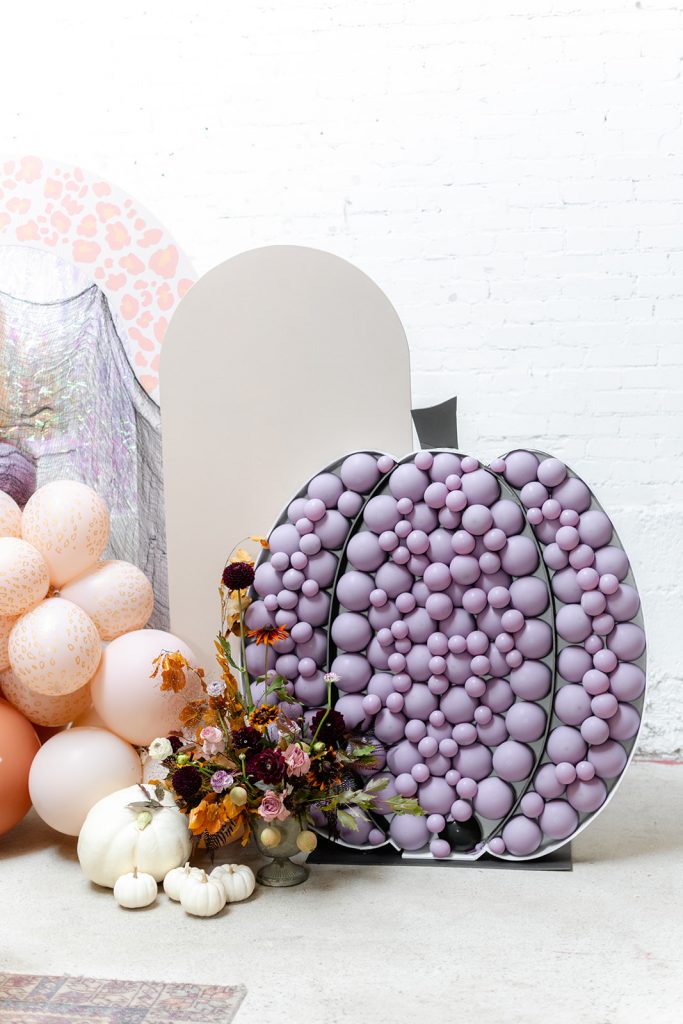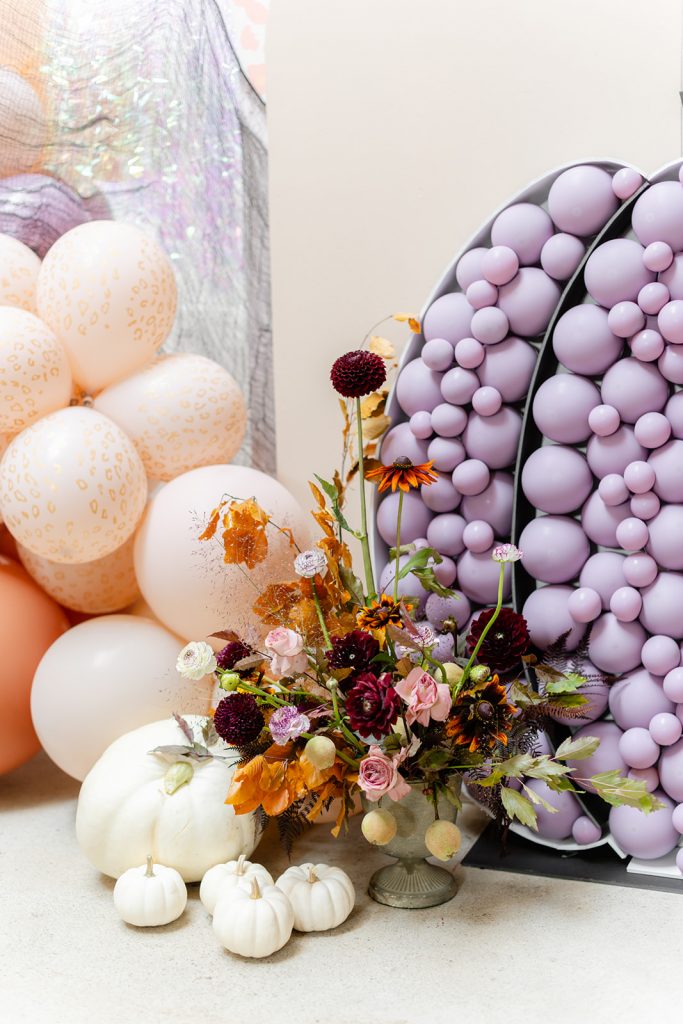 So darn pretty! I am loving Sweet Salvage Rentals' new kid's table! That light wood with the black metal touches is so good!! Plus, all of the pumpkins in our shoot are from her mom's garden! Love that!!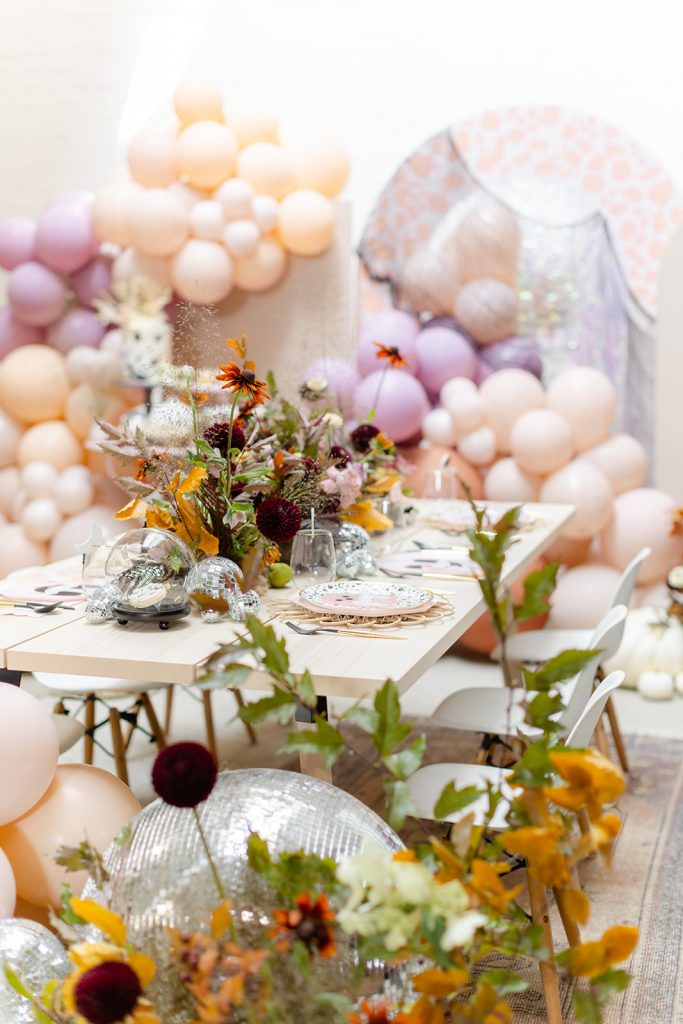 I'm absolutely obsessed with our table decor, these place settings could not be cuter! I used Jollity Co's leopard & Meri Meri blush plates, Sophistiplate Flatware, Harlow & Grey glassware, and Meri Meri blush napkins. Creative Amme added all the rad details with her incredible acrylic place cards, drink tags, and vinyl jack-o-lanterns. Everything came together so perfectly!!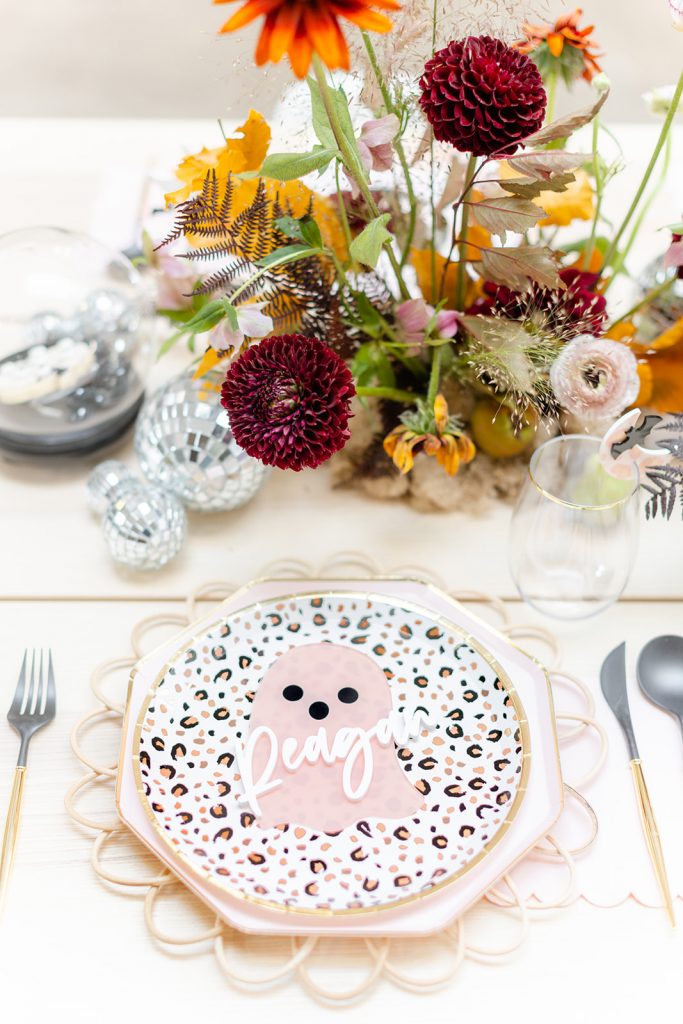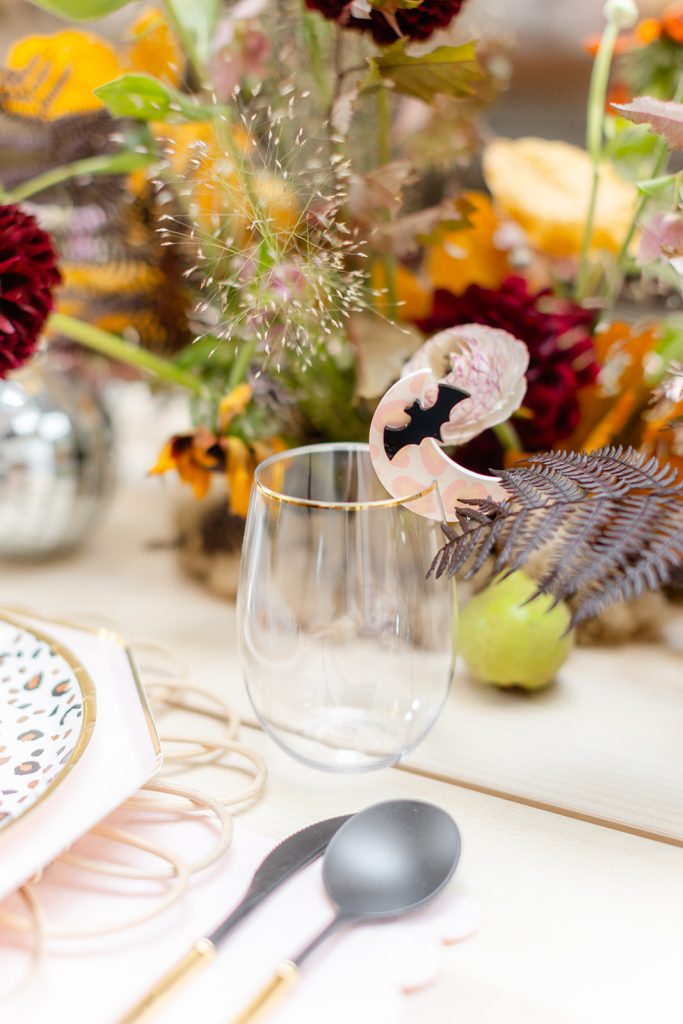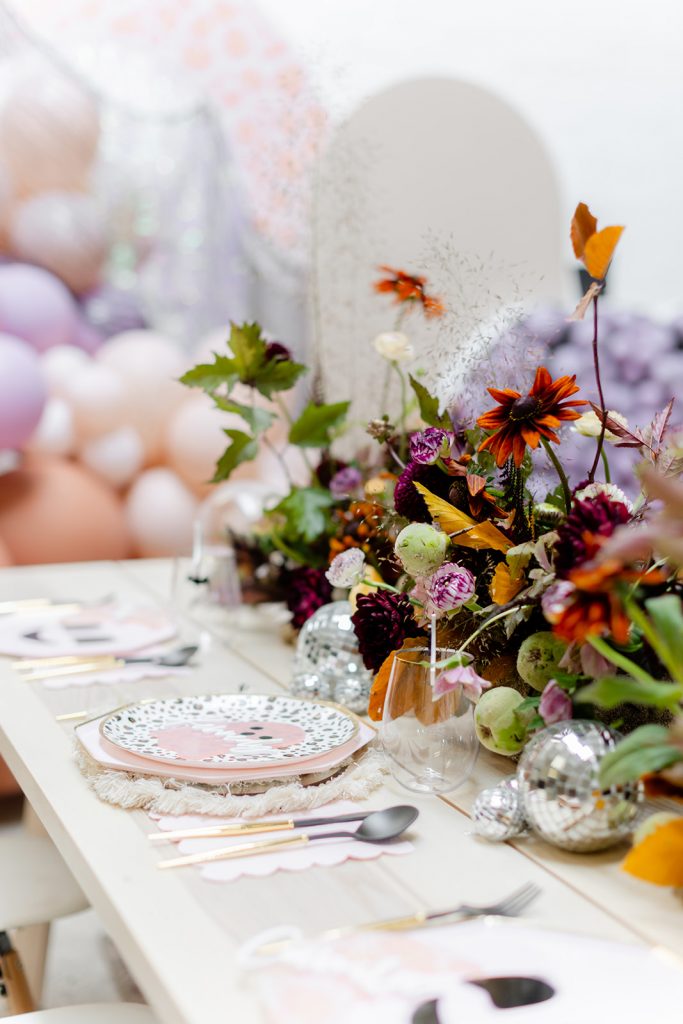 Look at those cute jack-o-lanterns!!! And I love how we did the chargers underneath the plates!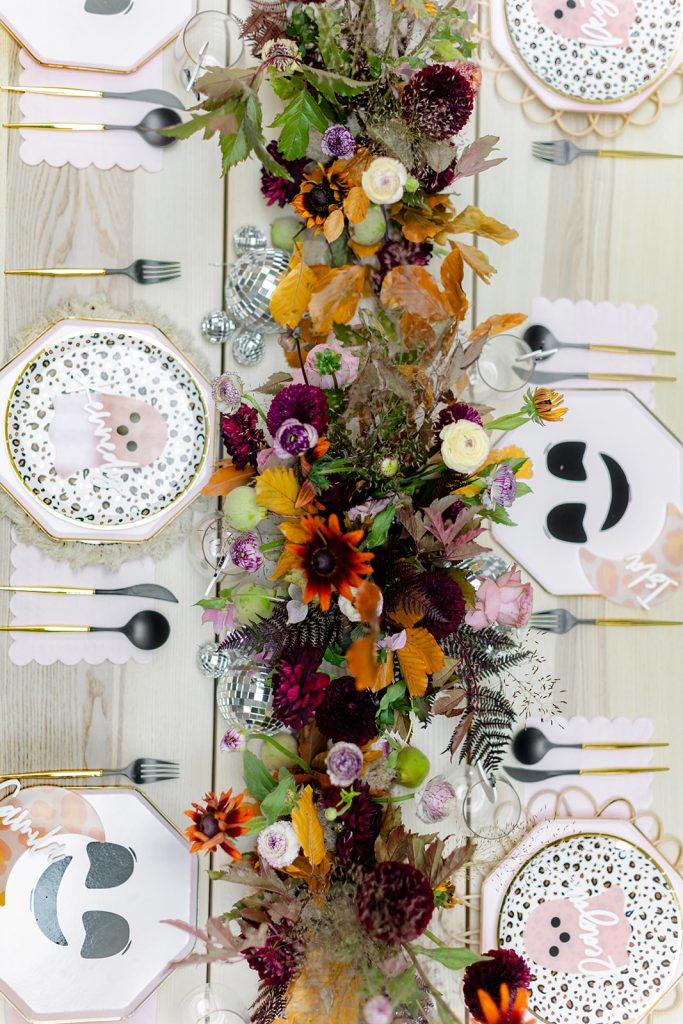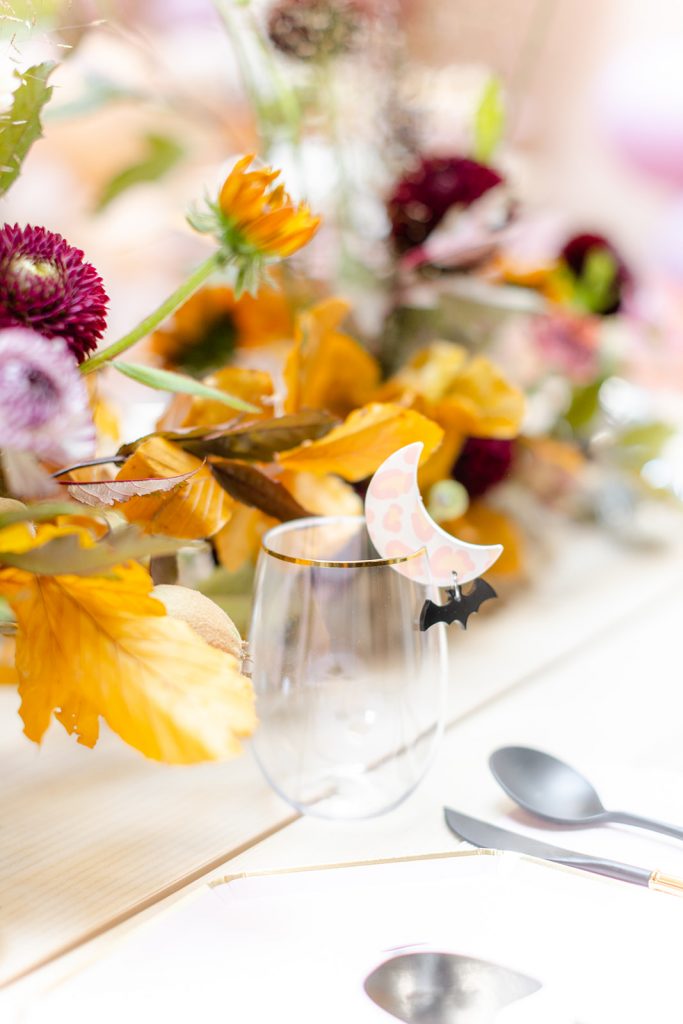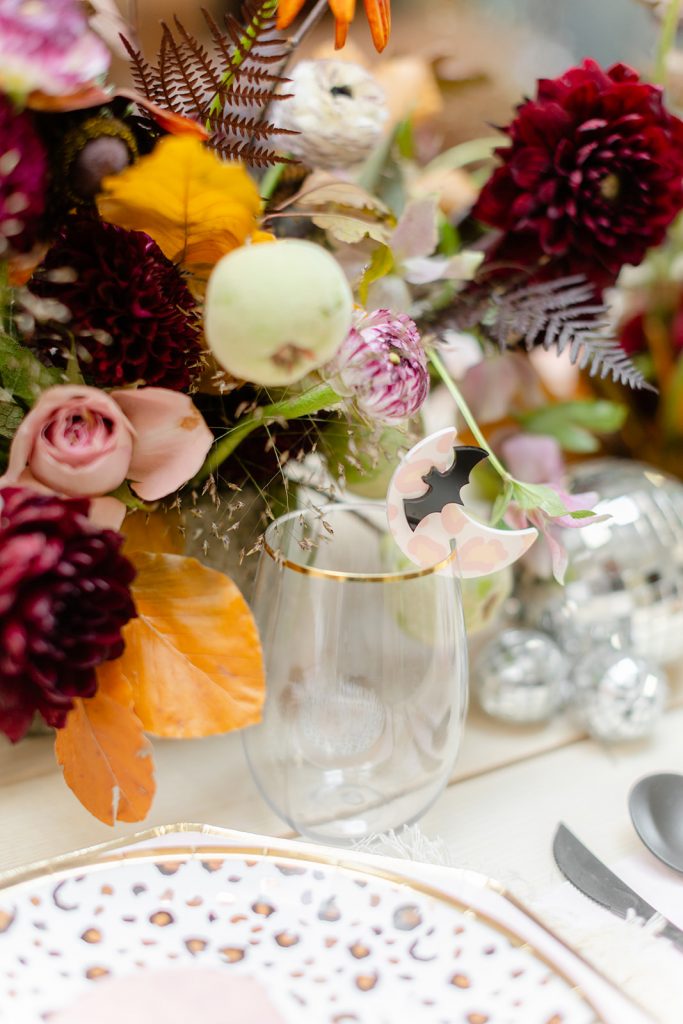 How adorable are Sweet Salvage Rentals kid's Eames chairs?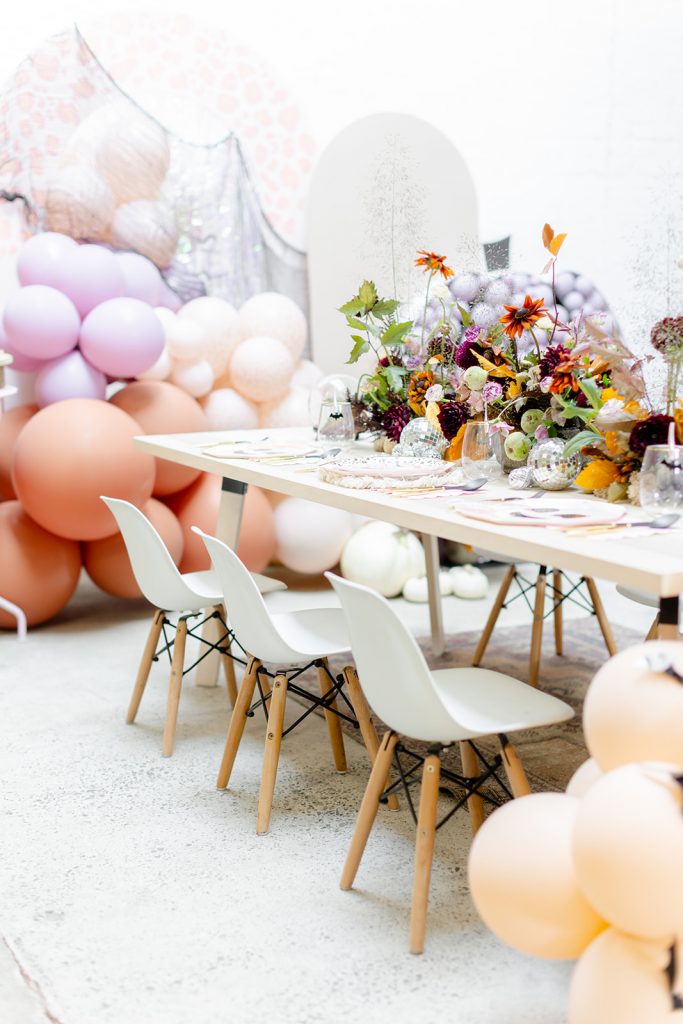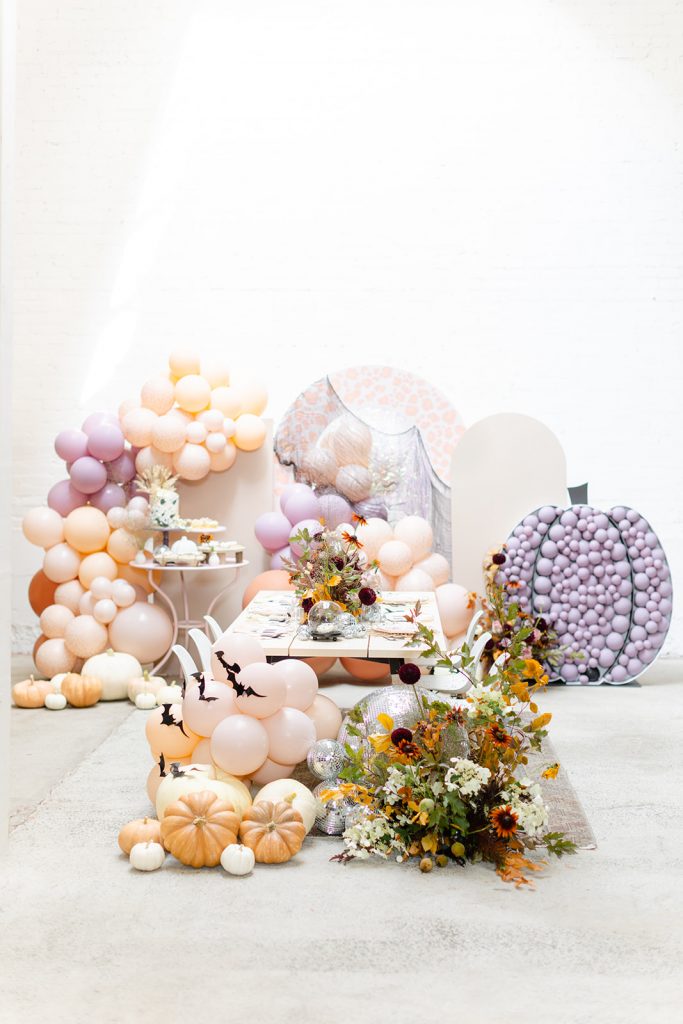 I told you I'd share more of these incredible desserts!! Sugar Crush Sweets really outdid herself and I'm especially obsessed with that cake! All the leopard detail and the googly eyes?! Are you kidding me?! It's just too good! Plus all of her sugar cookies and cupcakes had so much detail, it was truly the best spread!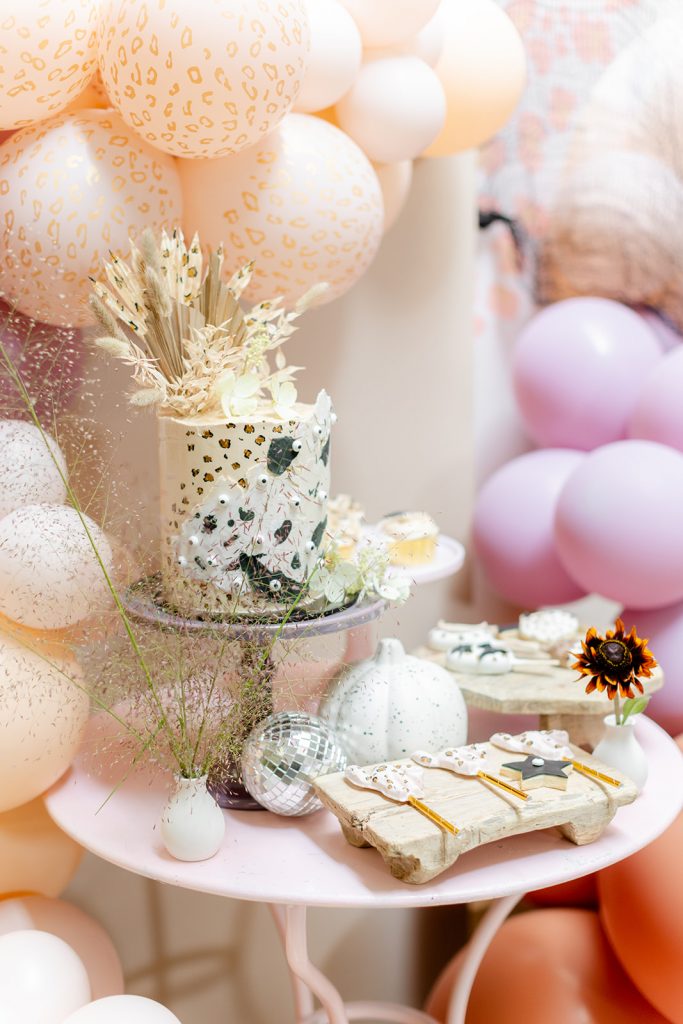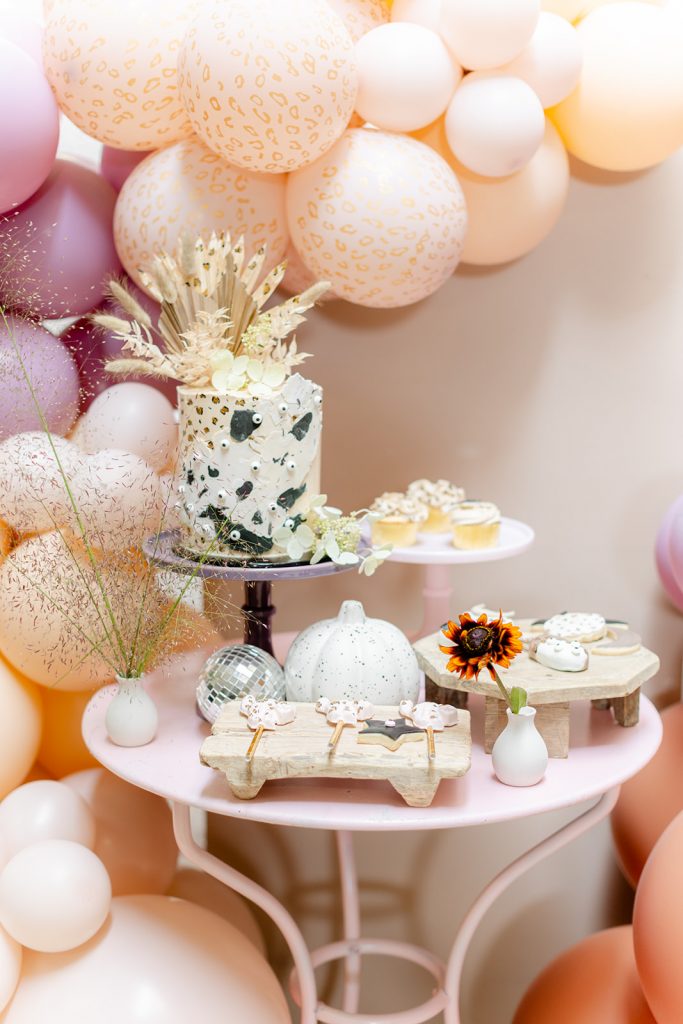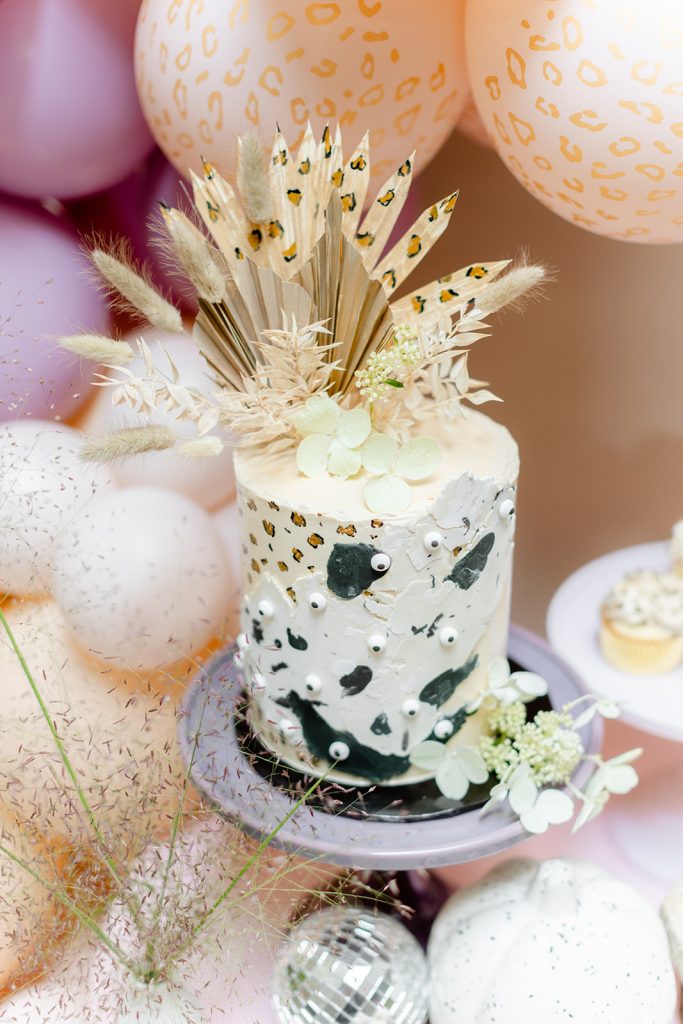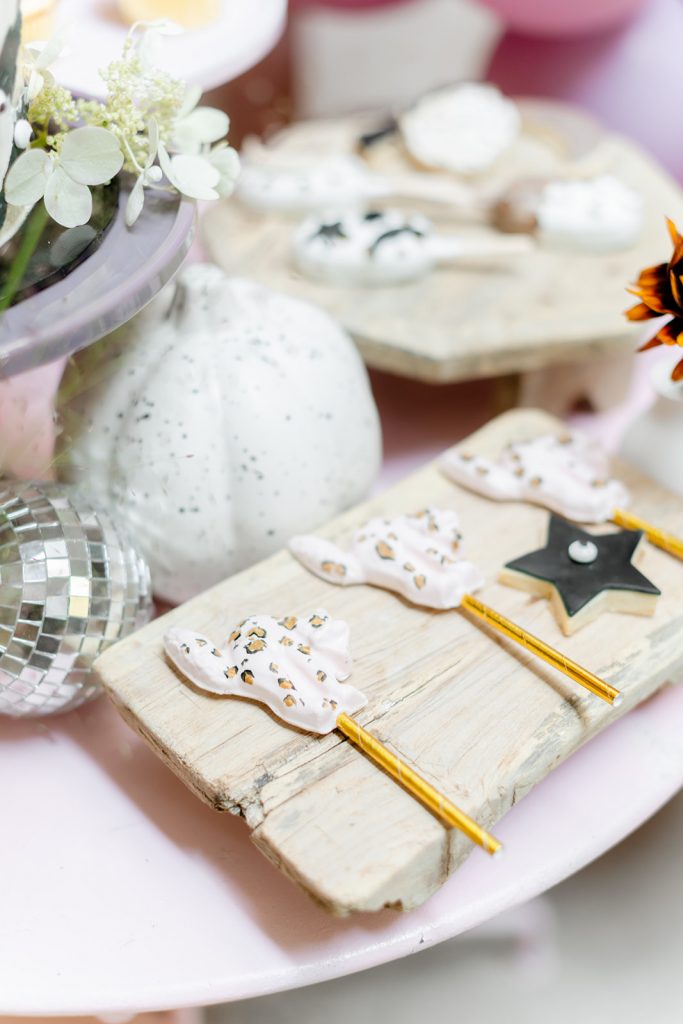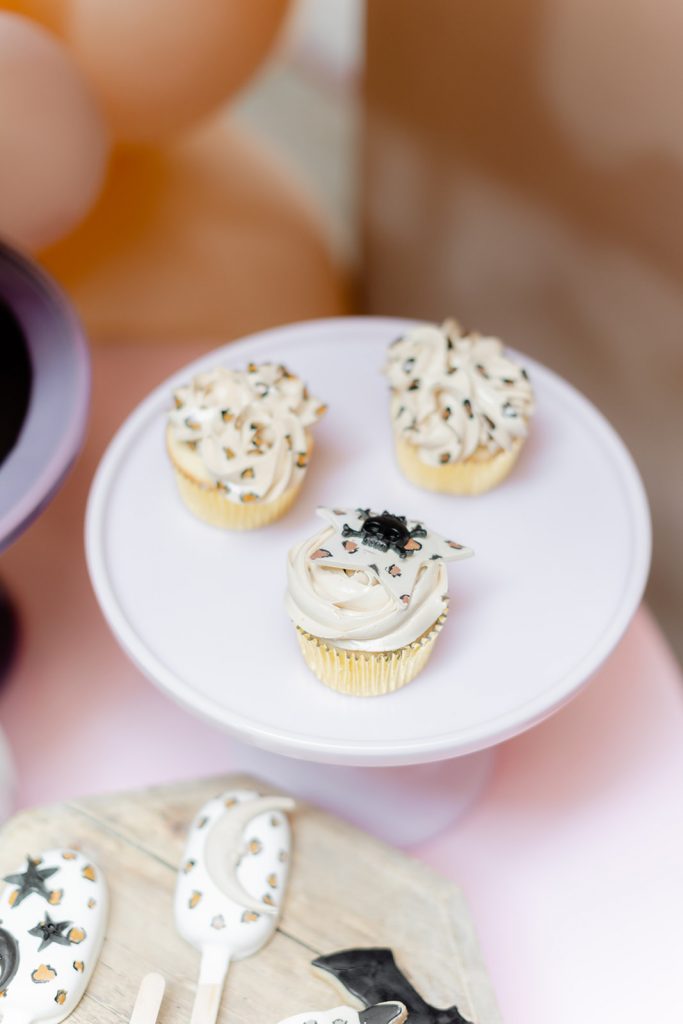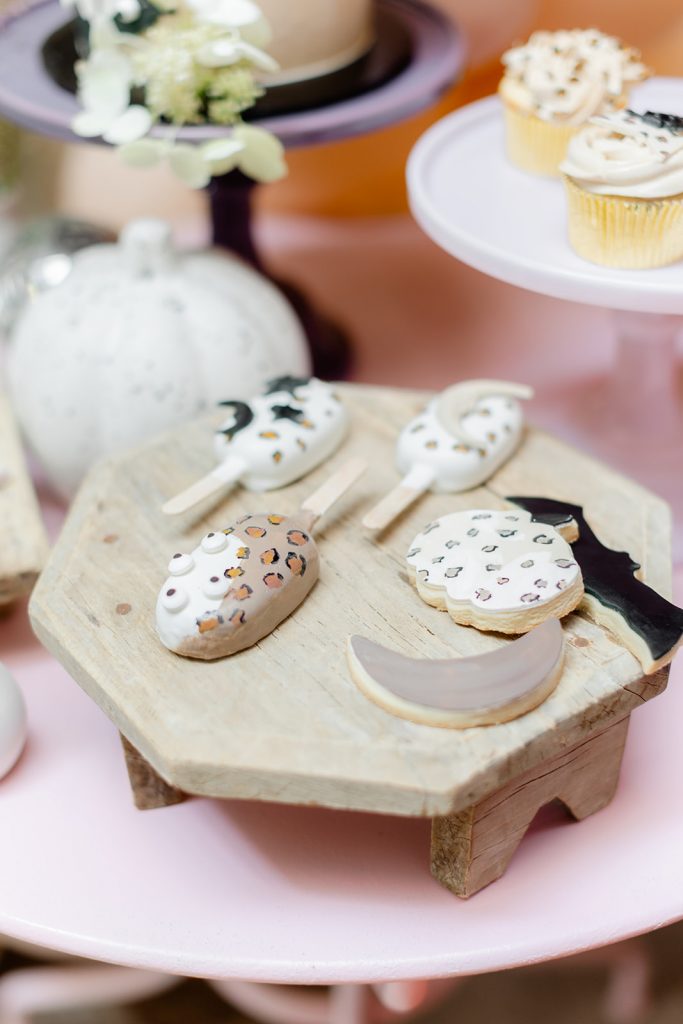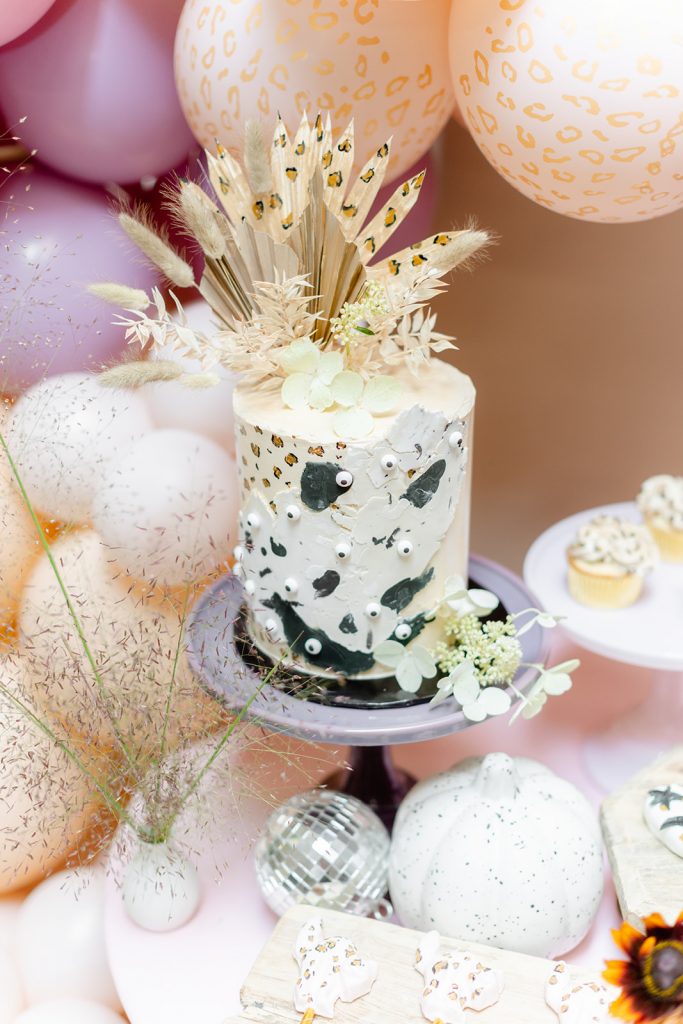 Now it's time to add the cutest little ladies!!! These girls were so much fun and they looked absolutely precious in all of their The Daydream Republic gear! My girl Carissay knows how to style little ones up and accessorize the heck out of them! Check out how adorable they are…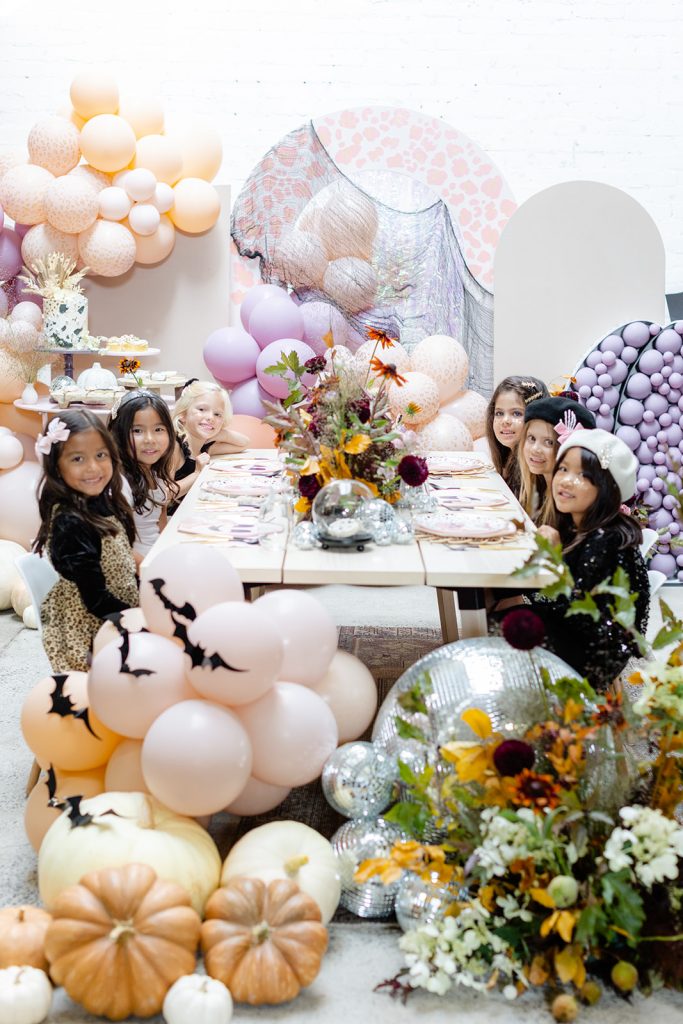 All the leopard ladies say heeeeyyyyyyyy!!!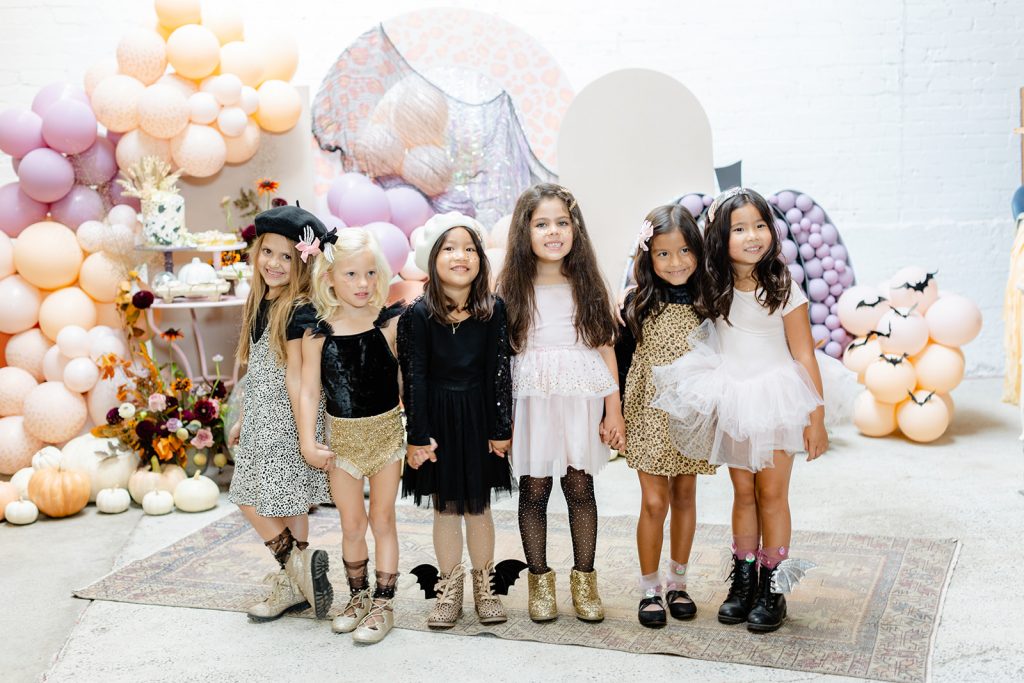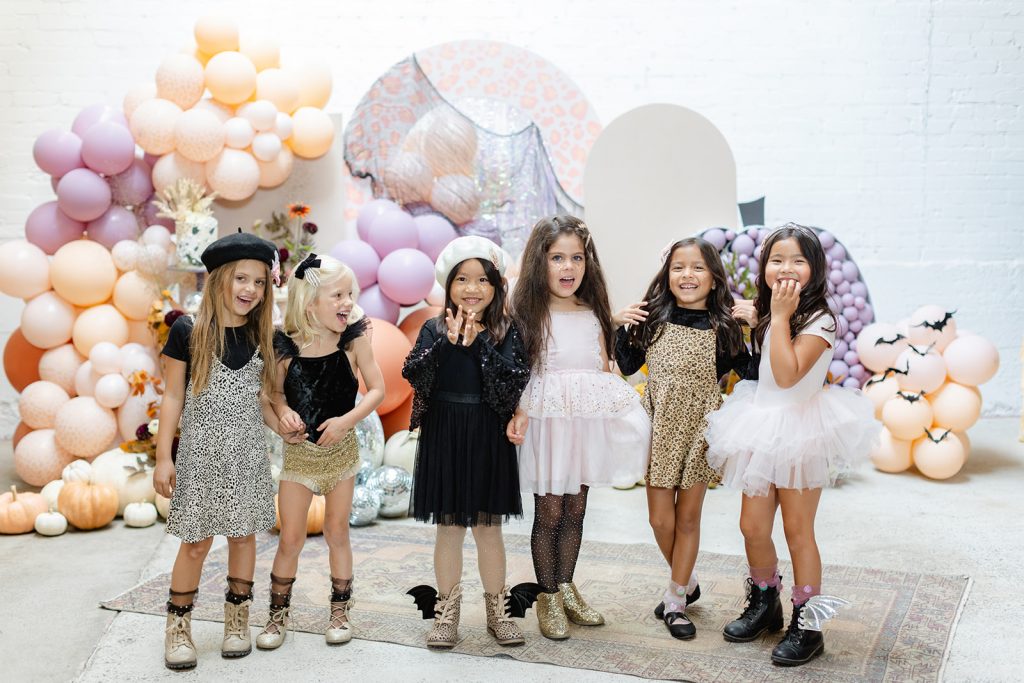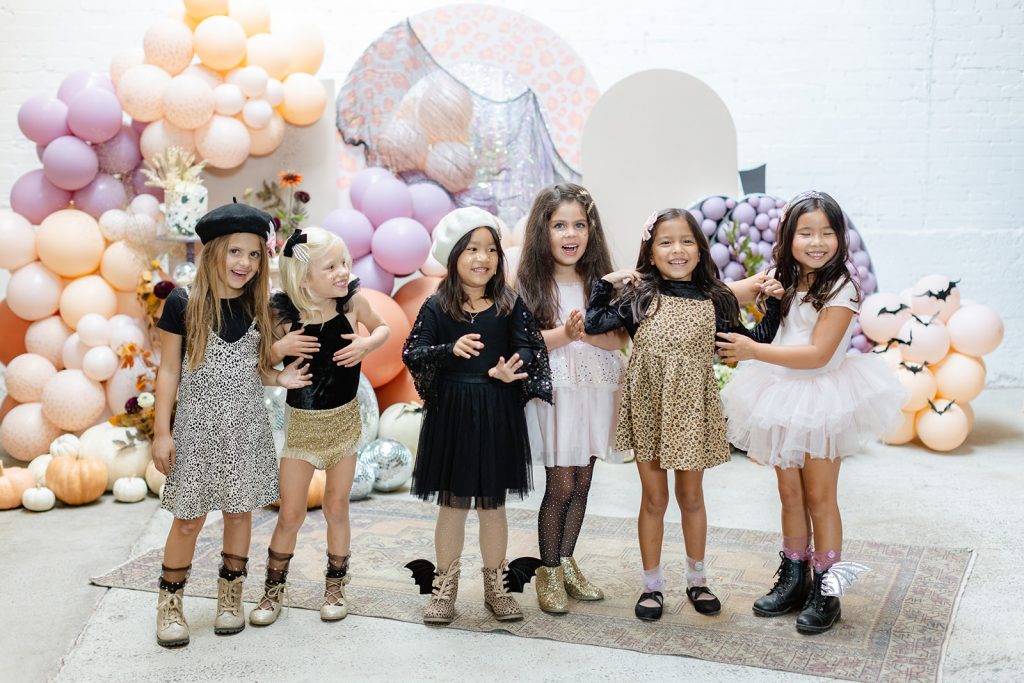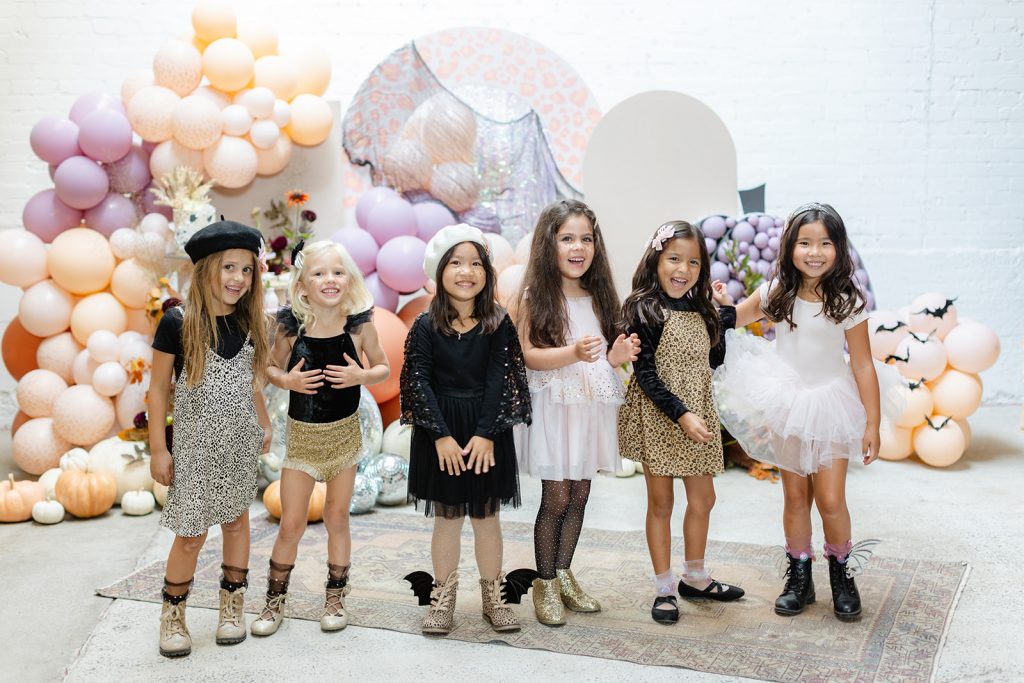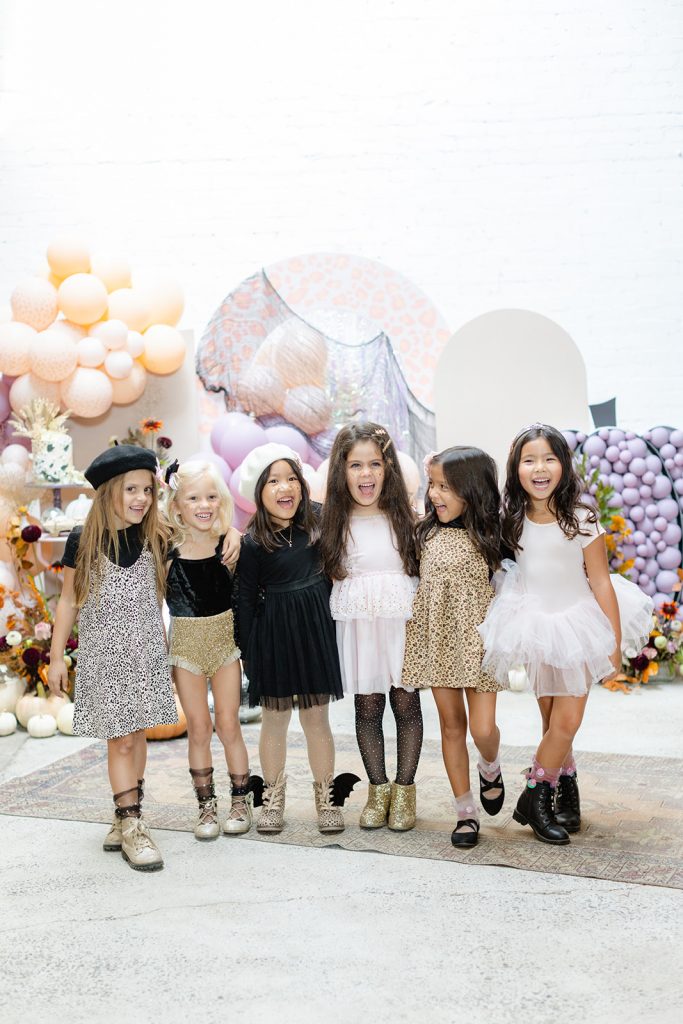 I can't get enough of these girls!!! These two have sparked the sweetest friendship and met at our shoots! I love when they see each other and hug and get so excited, it's the cutest thing!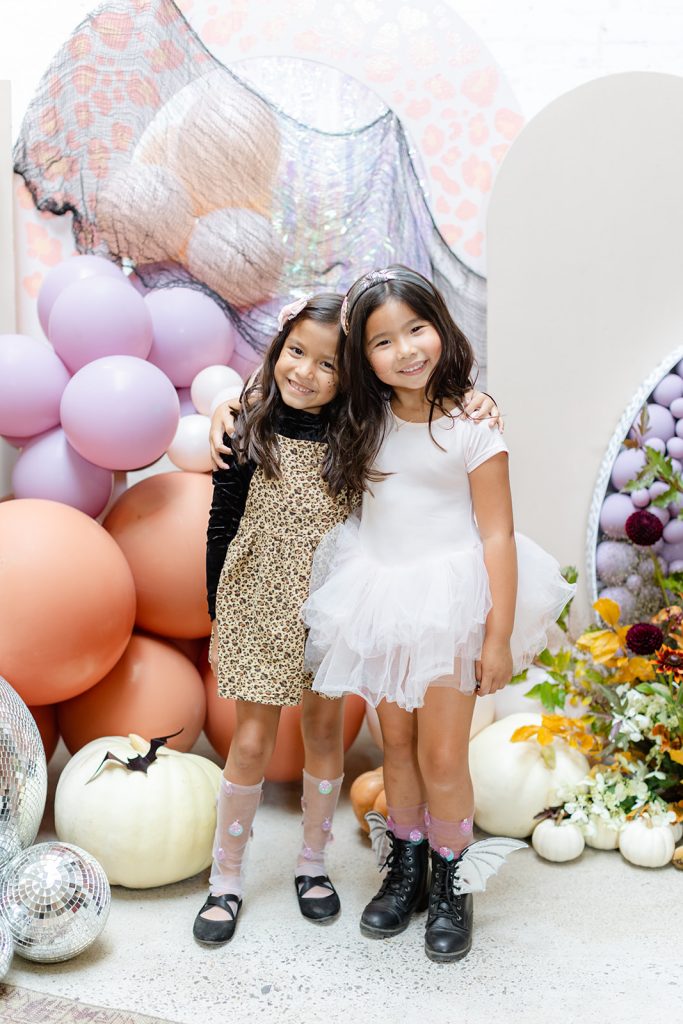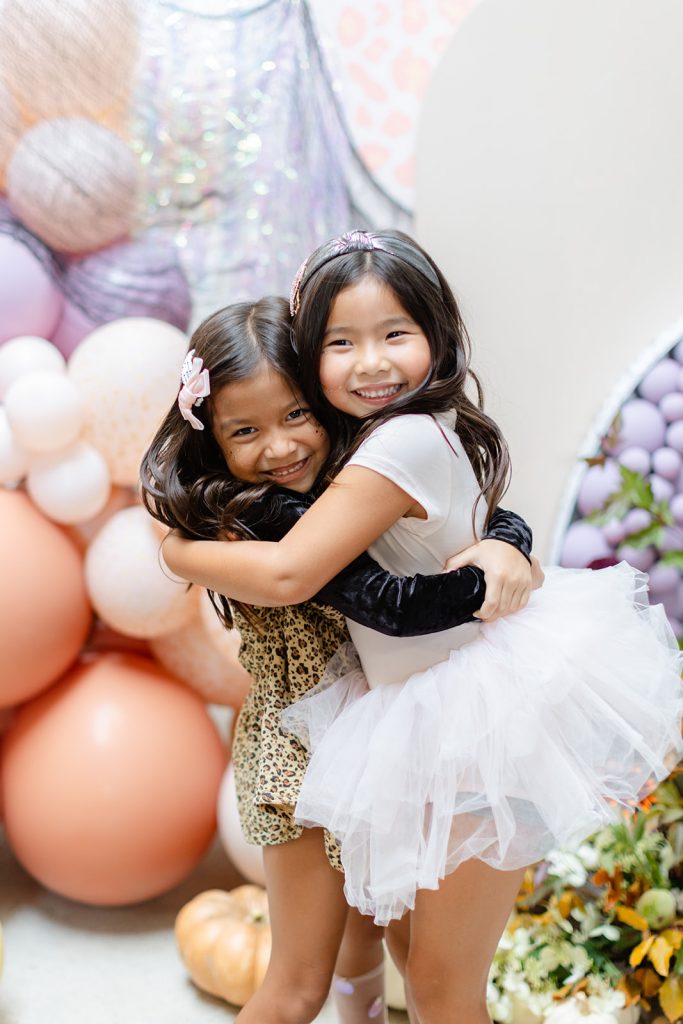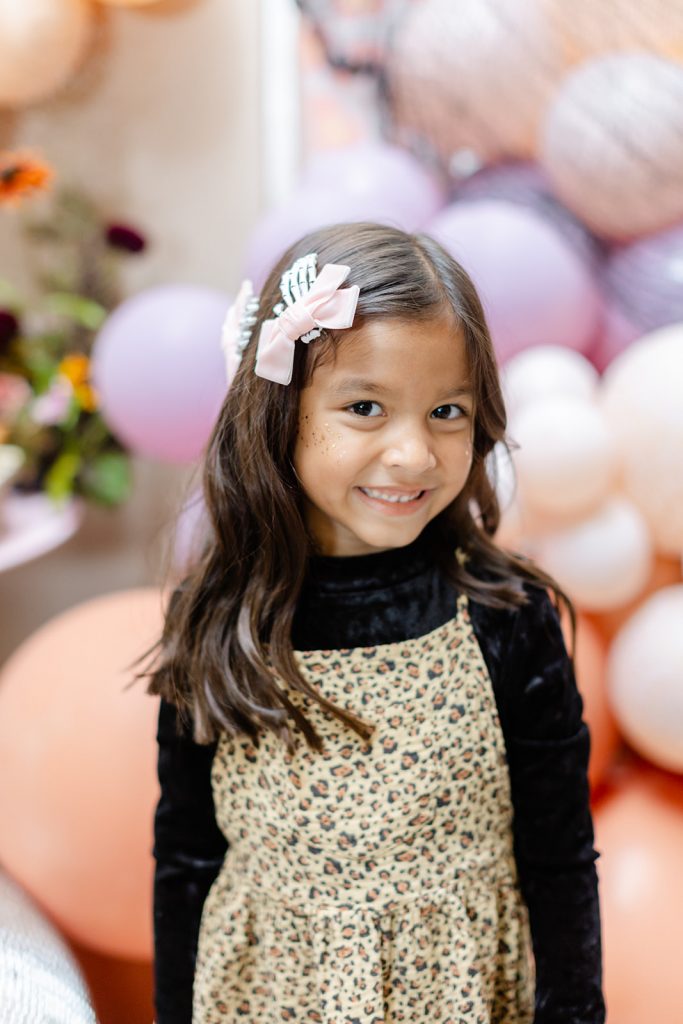 It's also so fun to see these girls grow! Miss Emma just had a birthday and I can't belive how big she is getting!!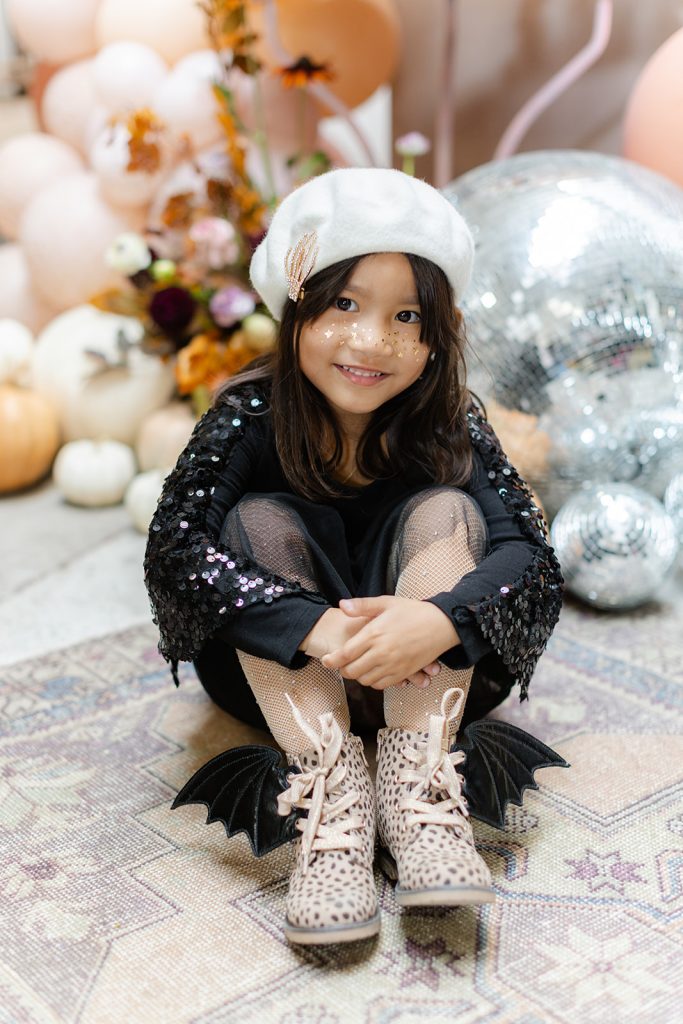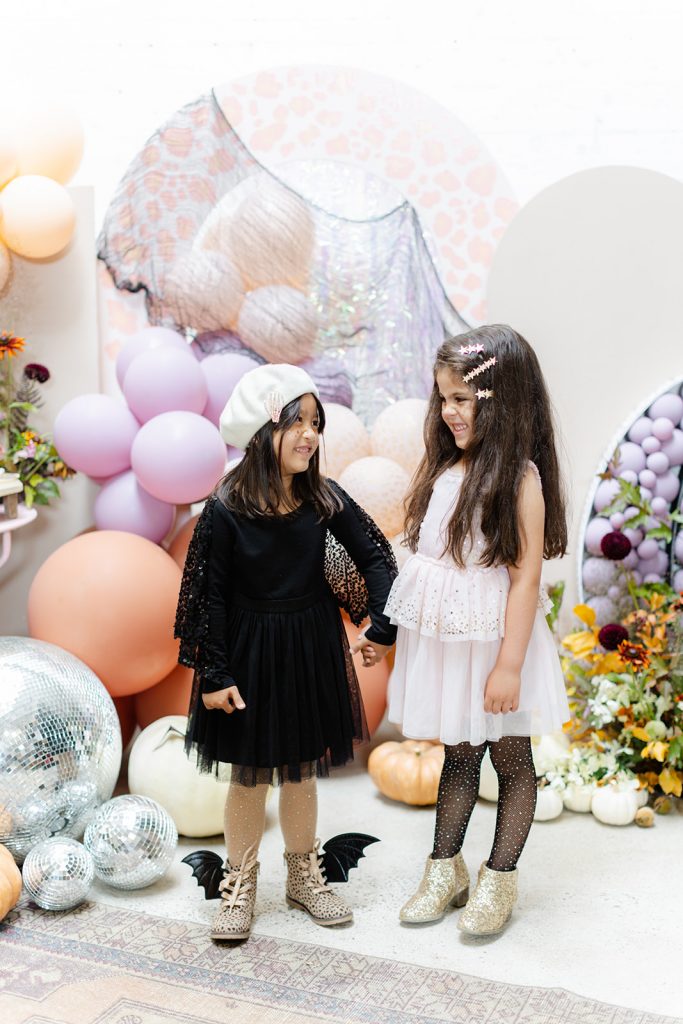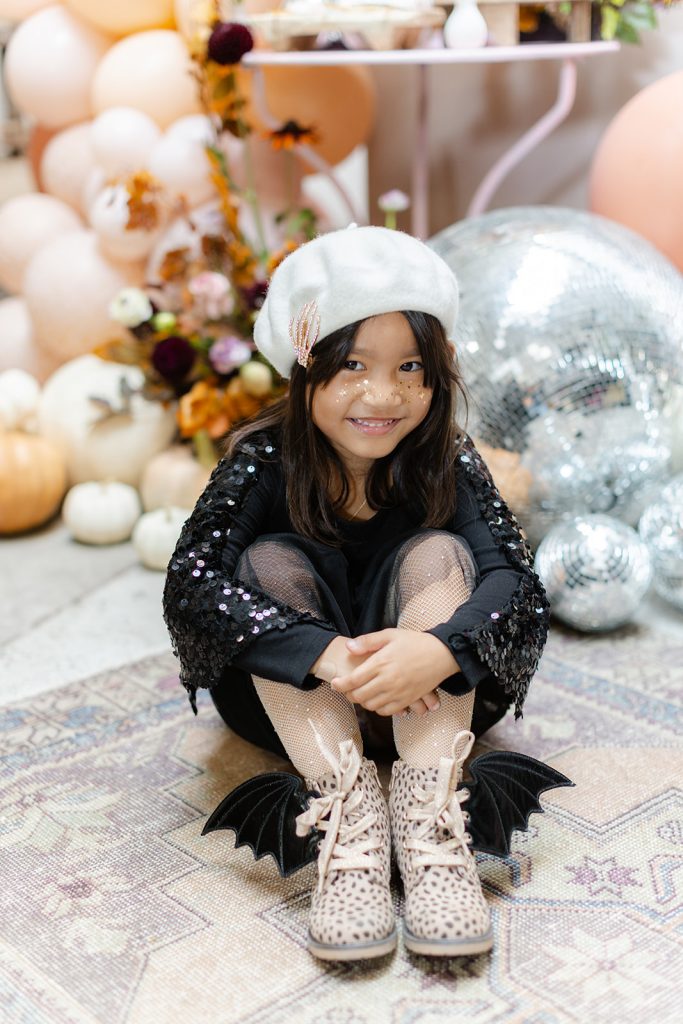 Everyone loves Isla, she's always the life of the party!!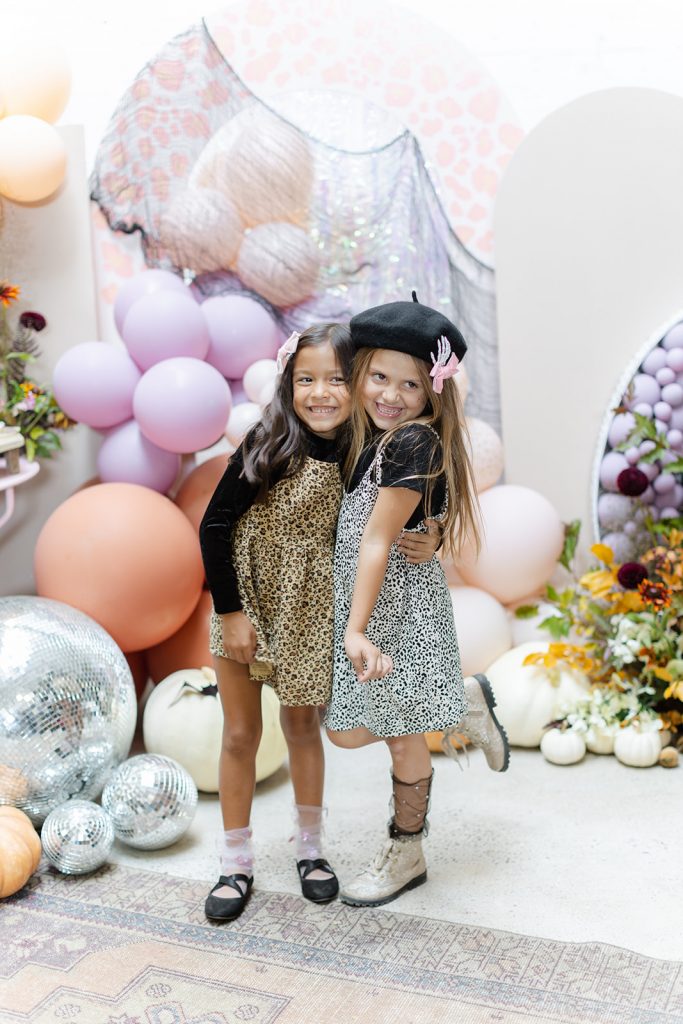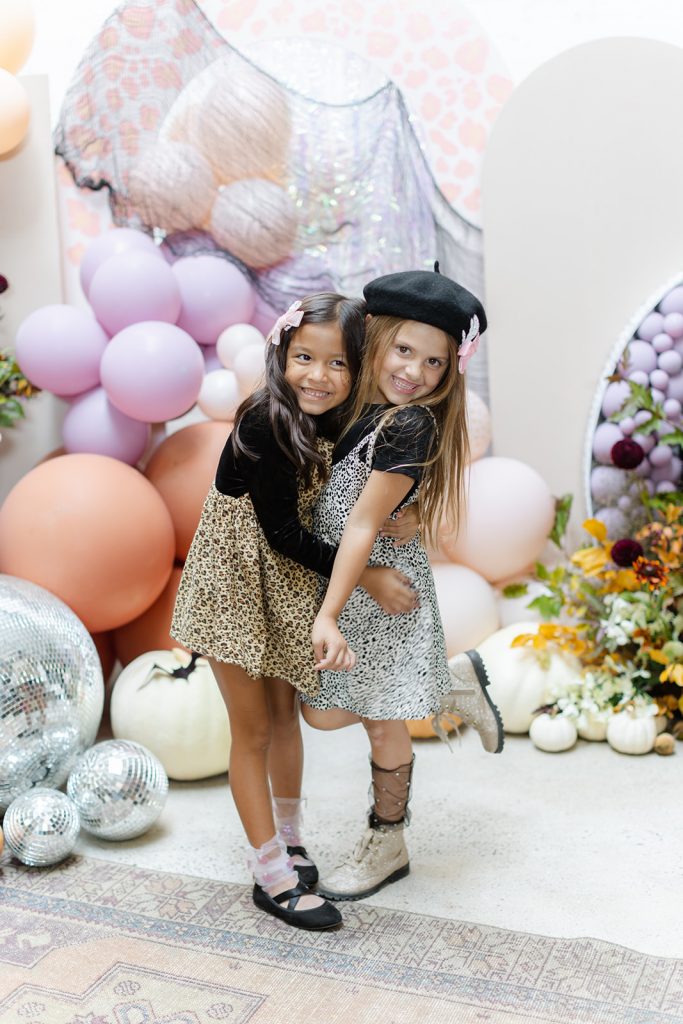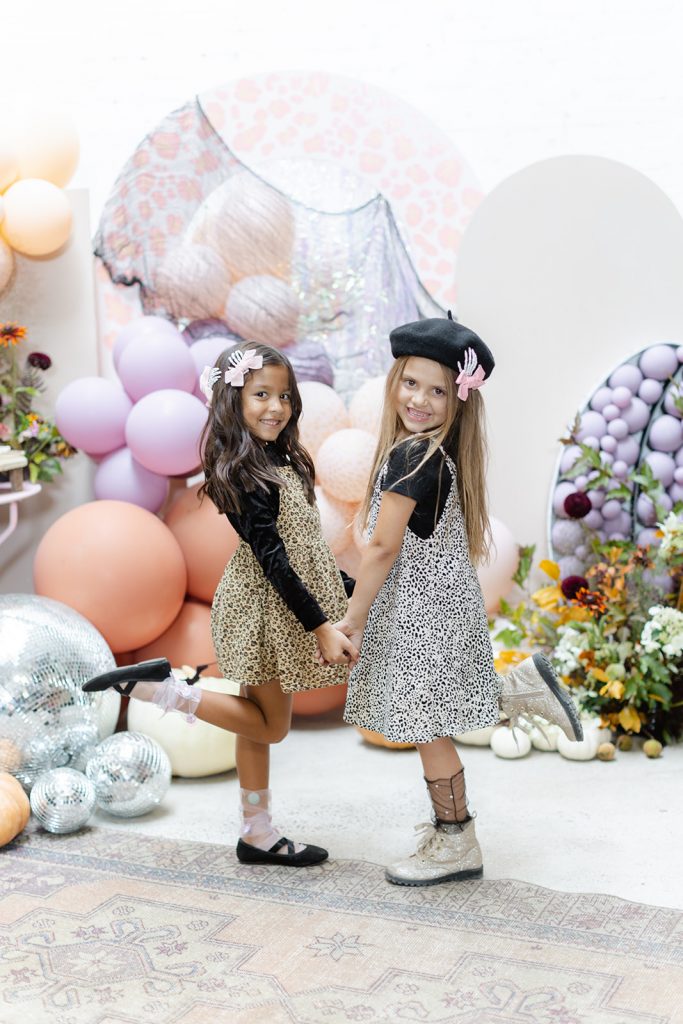 The cutest little pumpkins in the patch!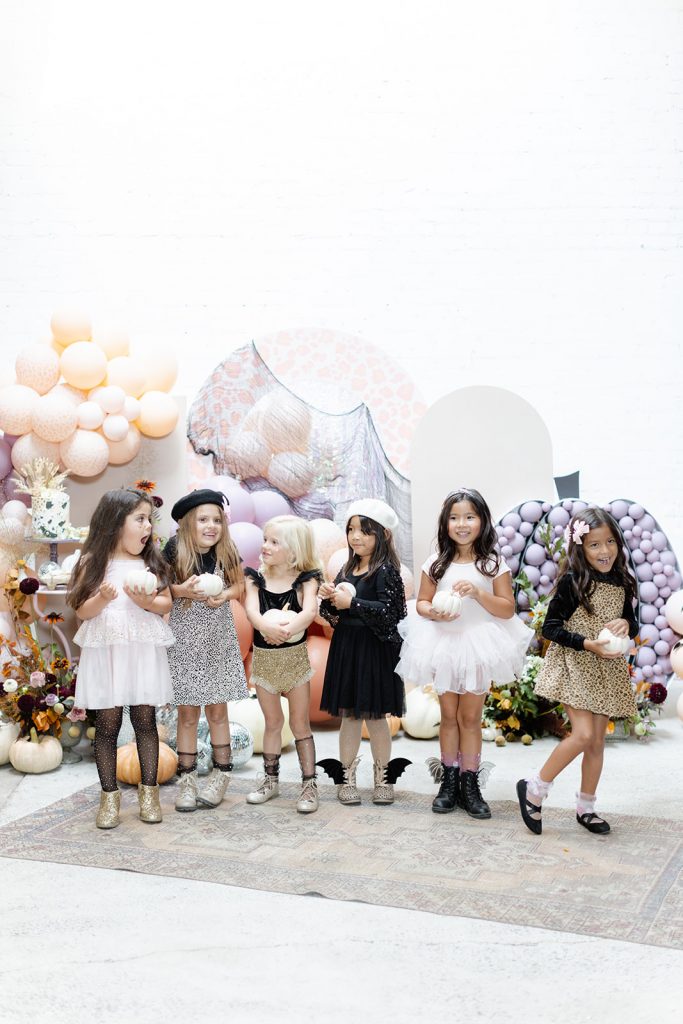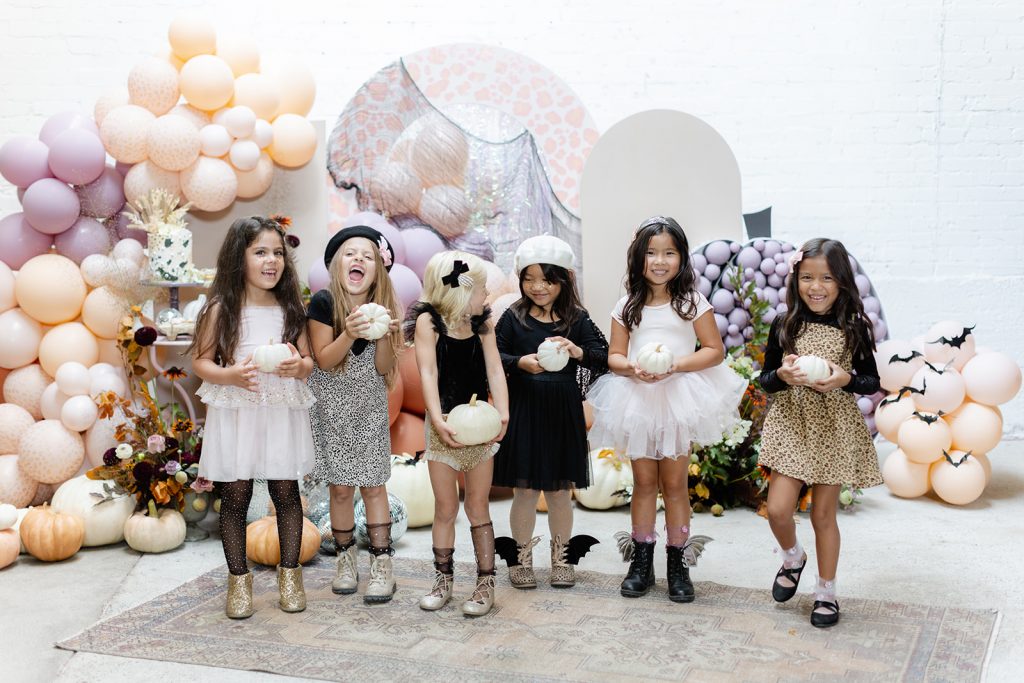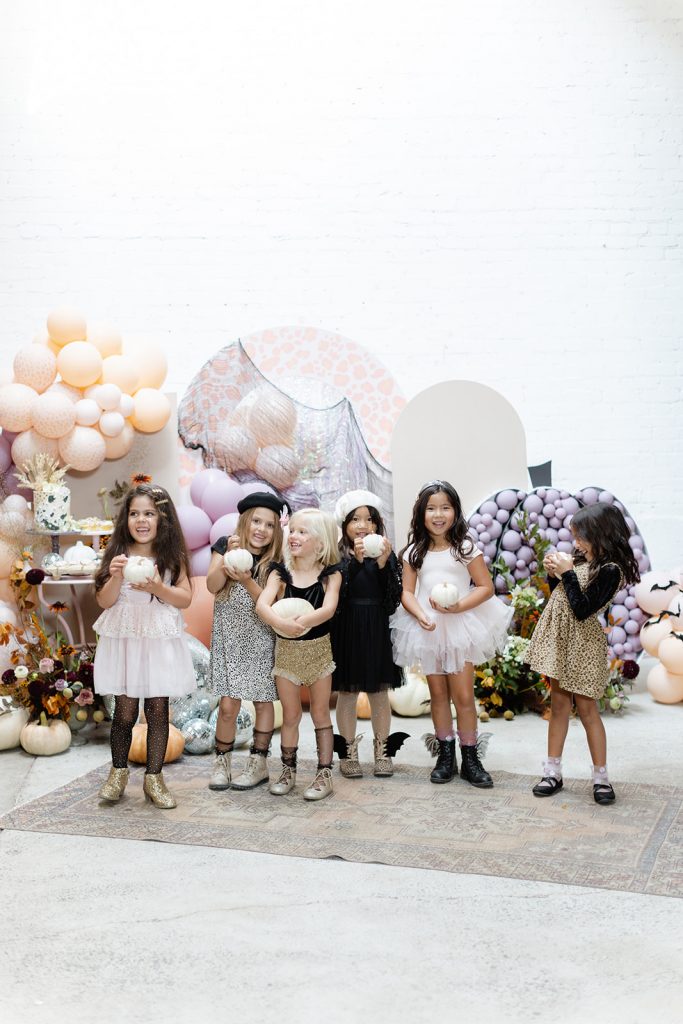 Cheers!!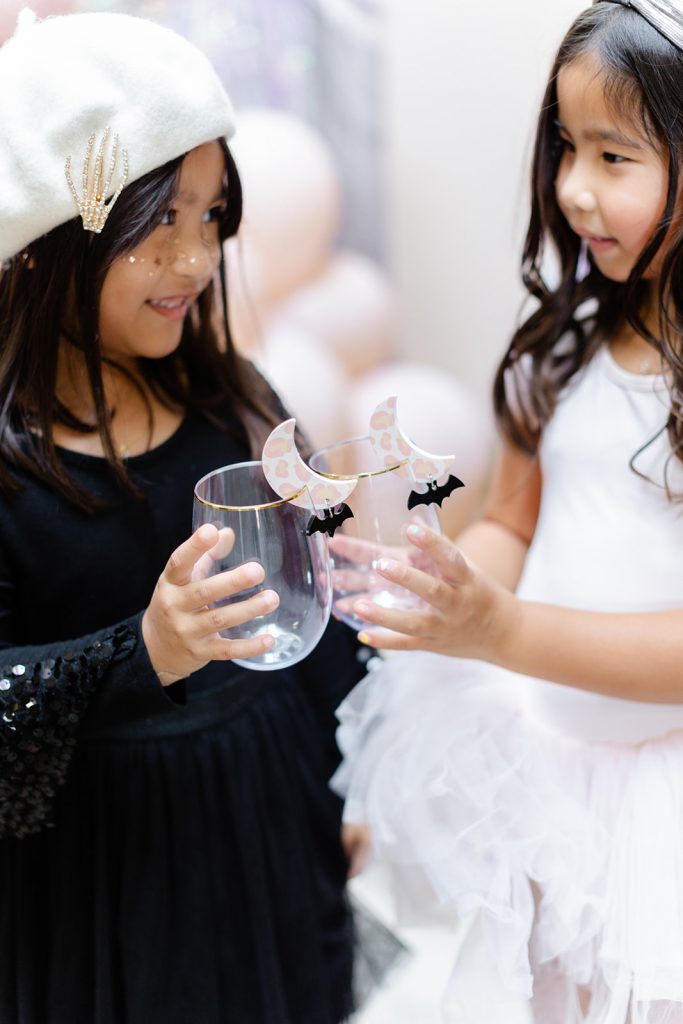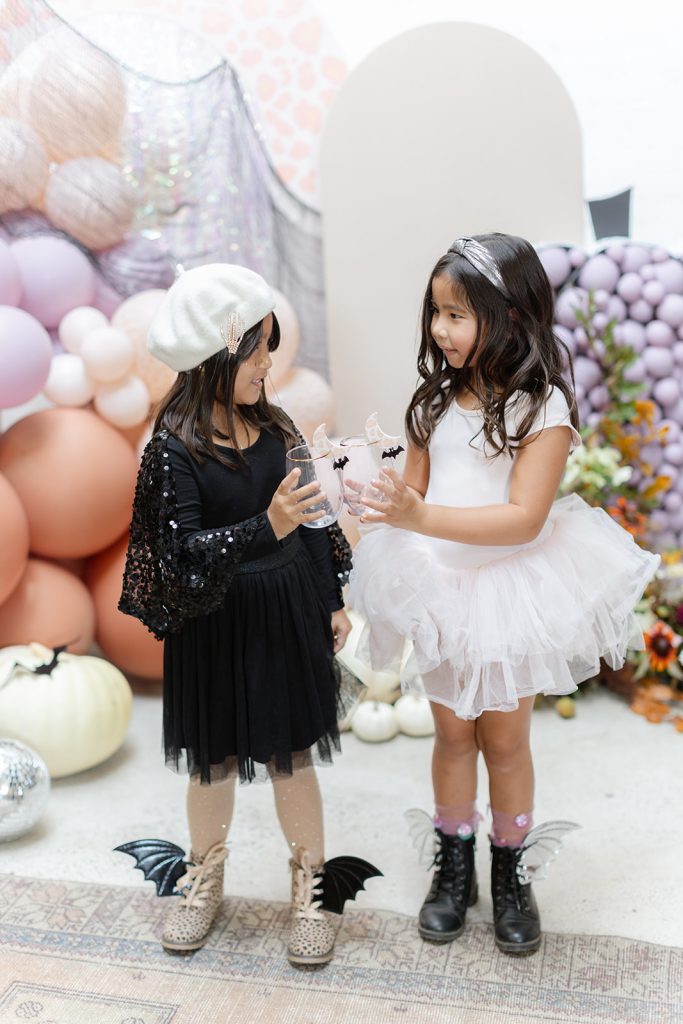 The best part of our shoots? Letting these little hands grab some sweets! And trust me, they are always up for the challenge!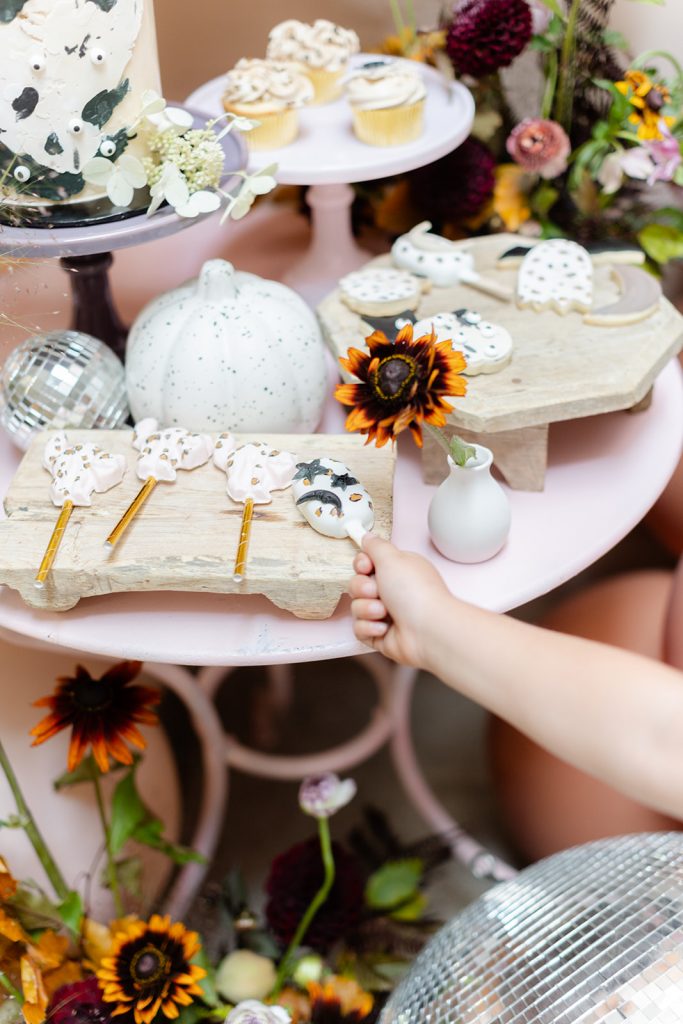 Peyton took a look at this cake pop and her eyes sparkled!!! Love these shots by her mama!!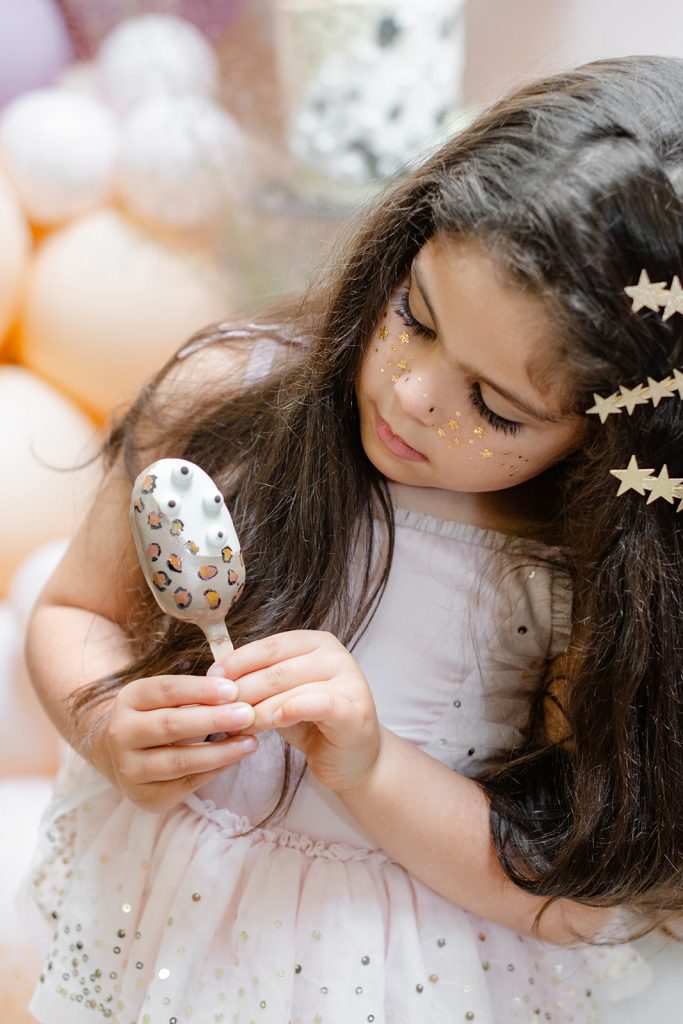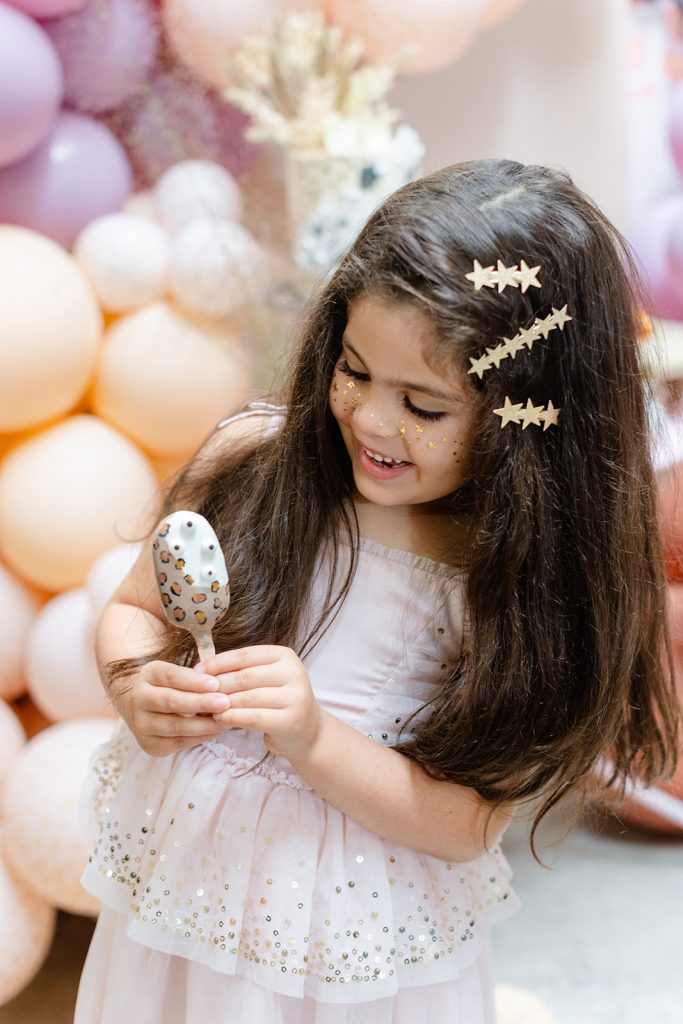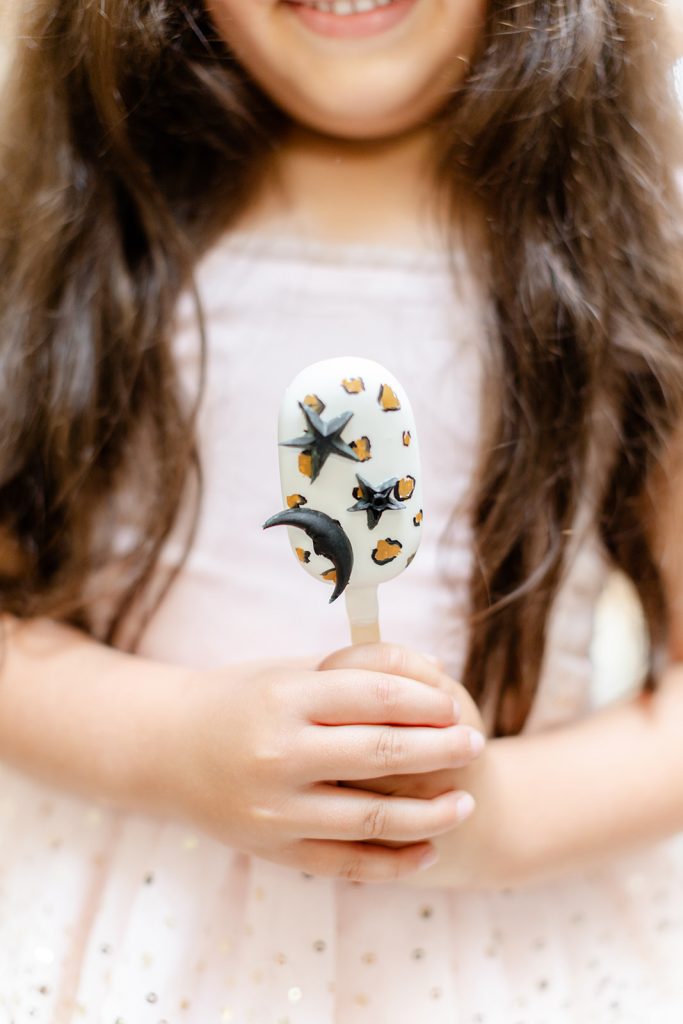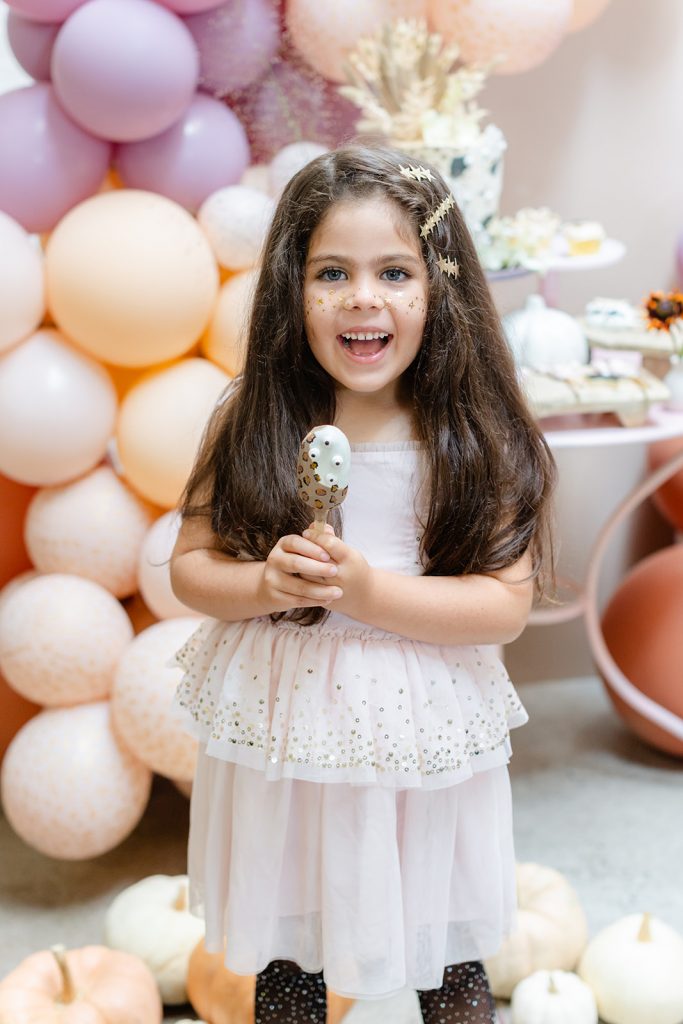 And that's a wrap! Hope you loved this one as much as I did!! More cuteness coming later this week!
xx
Jacquelyn