No shirt, No shoes, full breakfast service!
Summer is a time where bending the rules a wee bit with the kids happens naturally. Its a time they can stay up a bit longer, have more dessert, and adventures are always a must! But with us heading our way back to school, it gets hard to get back on track. So what will my kids miss the most? D E S S E R T! So instead of taking away dessert, I'm changing up the ingredients to allow my little ones to enjoy it even though our routine is back to the no-fun zone. Plus, to get more mom points, I'm also giving it to them have at breakfast! Popsicles in the morning, drop the mic!
I have been letting my little ones enjoy them by the pool in the morning, and they love it. A little breakfast and a little lounge session.
And, how cute are these Seaesta Surf boardshorts and bikini set they are wearing? Obsessed with this brand, perfect matching suits for the pool! Check out the rest of this rad line, here!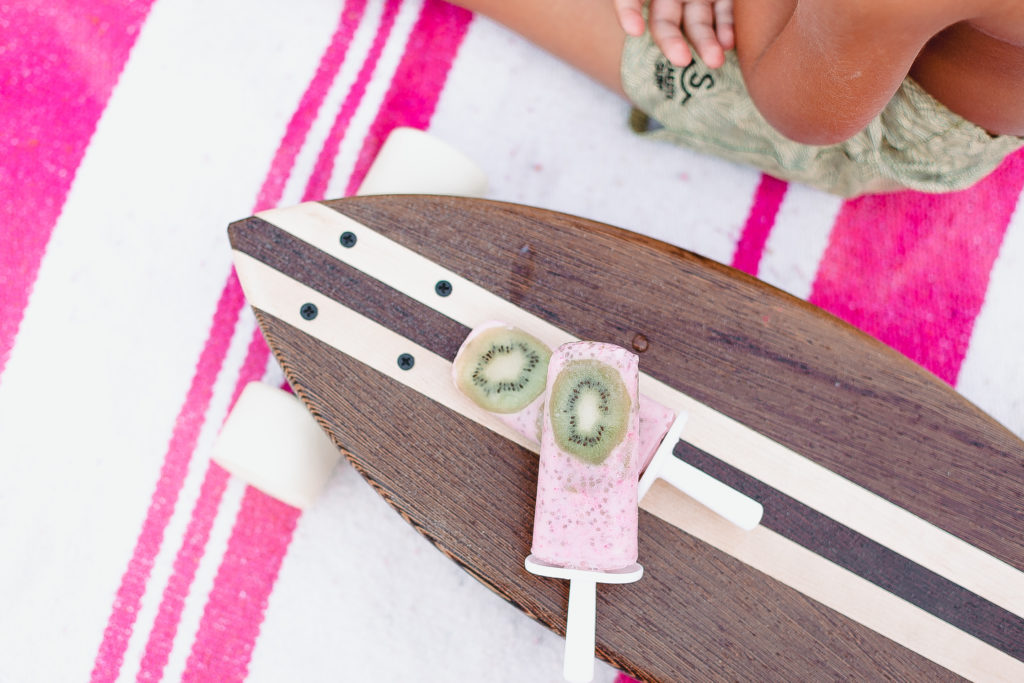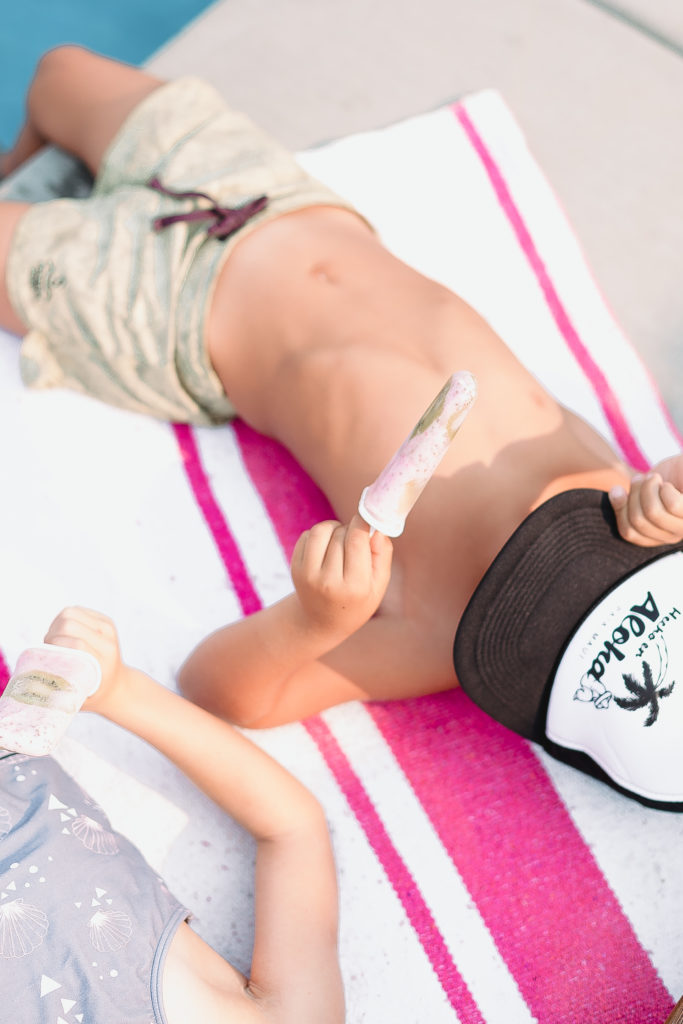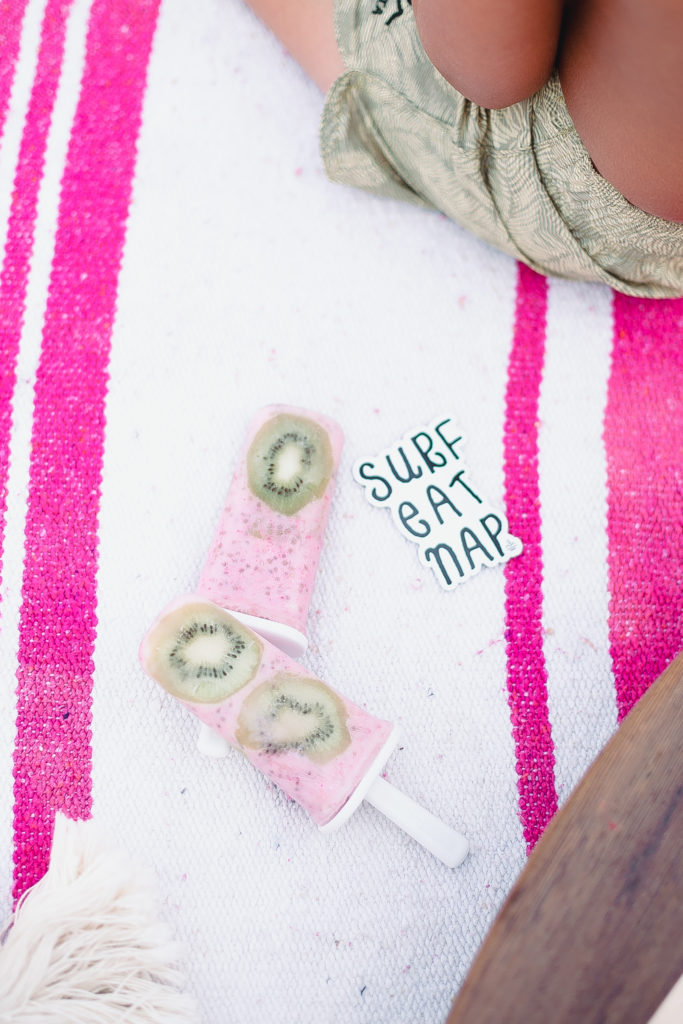 I N G R E D I E N T S
sliced kiwis
3 cups strawberry yogurt
or you can use strawberry puree
10 ounces coconut water
1 1/2 tablespoons chia seeds
popsicle mold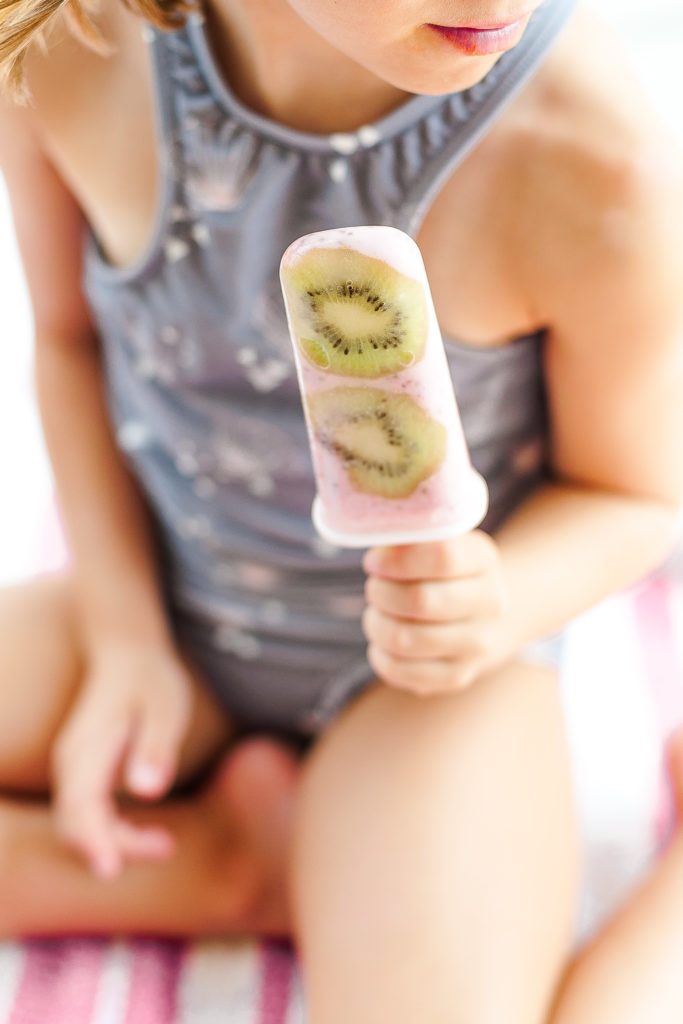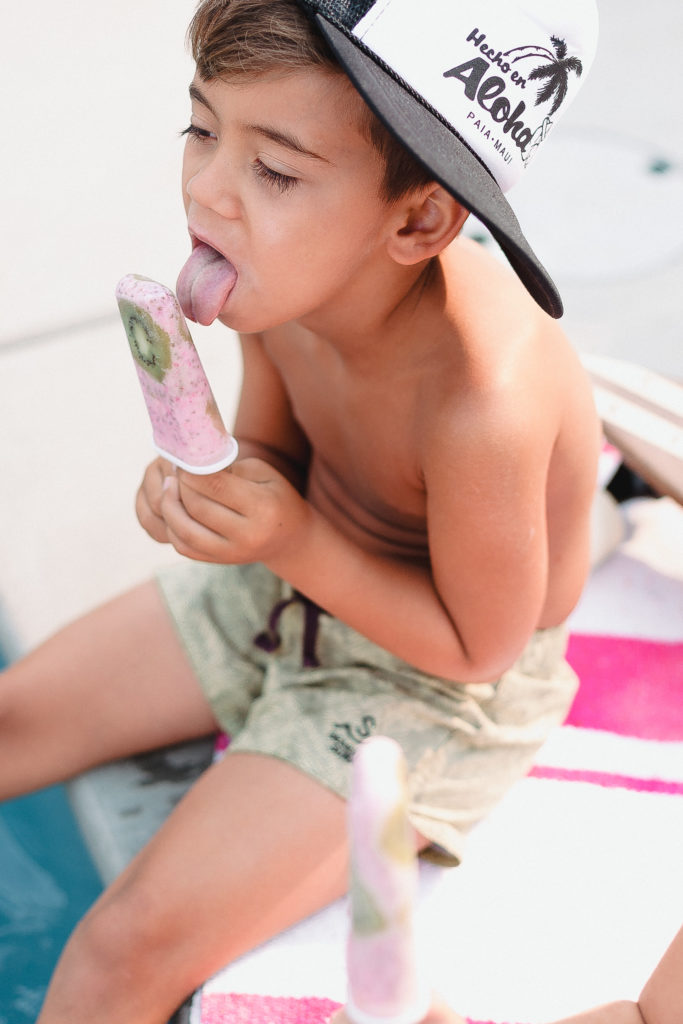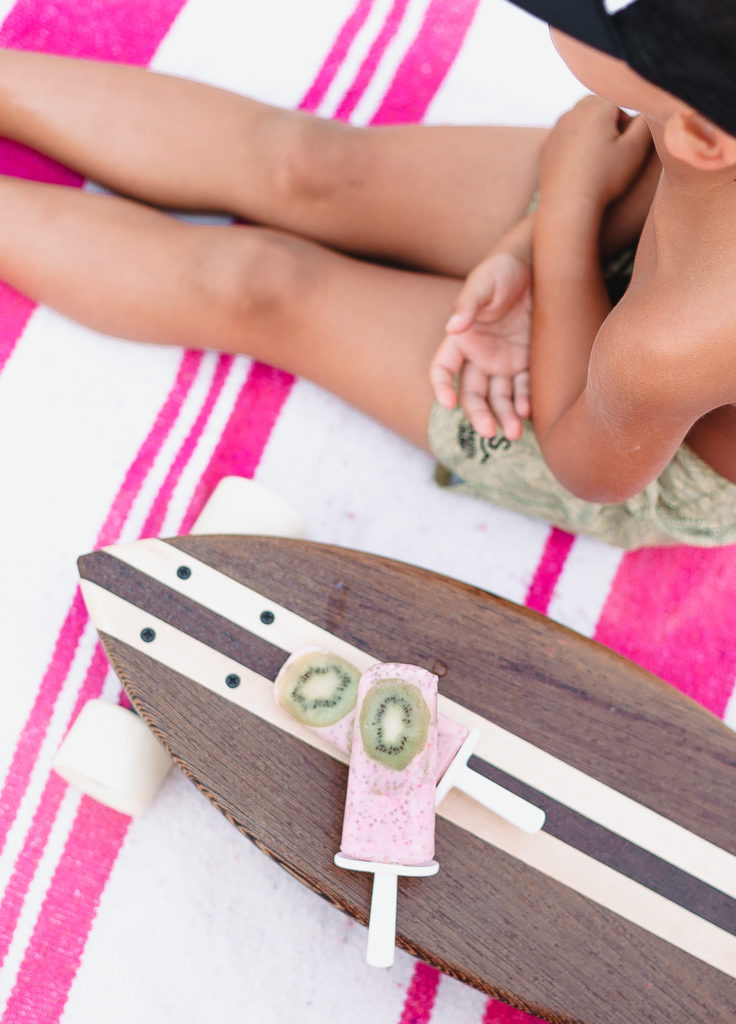 D I R E C T I O N S
Did you know its good to leave the skins on the kiwi?! Yup. Fact. The kiwi skin is loaded with even more fiber and vitamin C than the fruit inside. And one serving of kiwi has over twice of your daily recommended allowance of vitamin C, so load up people! Slice up the kiwis skin on or skin off, and place on the wall of the popsicle molds. Use a chopstick or spoon to adhere to them. If some don't stick, it's ok! Blend the strawberry yogurt or puree with the coconut water. Once blended, throw in the chia seeds and mix all together. Lastly, slowly pour the mixture into each mold. Freeze overnight!
Real life dilemma #1: If your little one doesn't like coconut water, you can use a juice but that would be adding sugar which crosses out the healthy breakfast popsicle. So I would recommend juicing yourself and adding it. I know a lot of work. Or you can water down the yogurt a little bit and add to the mold.
Real life dilemma #2: Using yogurt with coconut water you will get a light almost tan color, so keep that in mind when you pop out the popsicle. I know my kids were confused when I handed it to them! If you use puree, you will have a brighter color and bolder taste as well. Up to you! Try both out! Either way, both taste great! And incredibly healthy vs. store-bought popsicles. But be sure its fresh puree, not store bought.
Enjoy!
I mean who isn't going to enjoy popsicles at breakfast!
xx
Abby
SaveSave
SaveSave