Class of 2030 is Back to School!!  Boy does that make me feel old!  Can you believe school is back already?!  Most schools are starting earlier nowadays and August doesn't mean end of summer anymore – it means back to school!!!  We teamed up with Pottery Barn Kids and a few of our favorites to make it a fun event!!
This shoot is also featured on our friend's 100LayerCakelet today!!  Head on over and keep scrolling to see all the cute photos captured by the amazing Alison Bernier….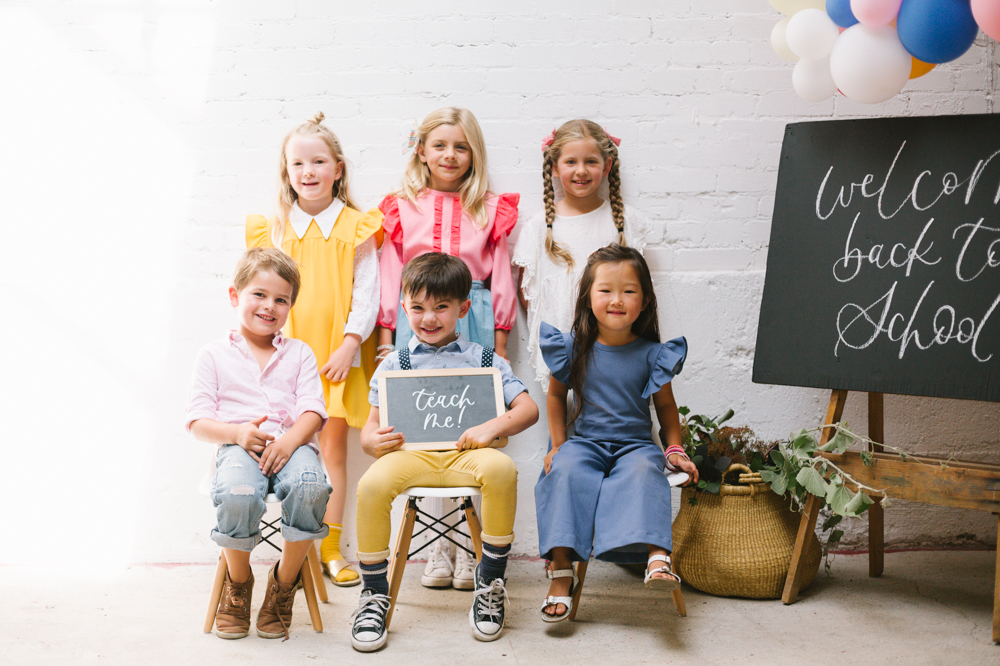 Growing up I was always so excited to go back to school…  I would go to my school to see what teacher I had, go on special shopping trips with my mom and Grandma and of course get a new backpack and all the school supplies!  It was a special time, a time when you actually looked forward to getting older!  There is something about watching your children grow and learn and excited about their future.  Definitely something worth celebrating!!
How cute is this invite from Poppy Jack Shop?!  She always makes each occasion special with her creativity…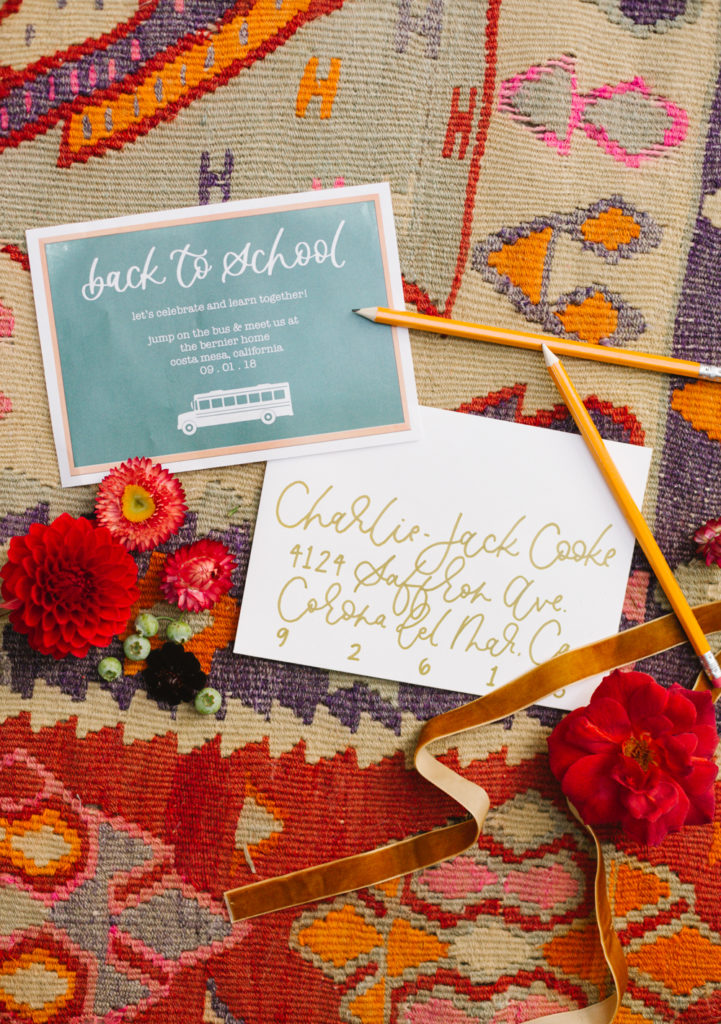 Obviously when thinking "Back to School" all the Fall colors come to mind… Even though it's still August, we couldn't resist throwing around these pretty hues!  MV Florals created the prettiest floral arrangements, too bad it was over 90 degrees when we were shooting this!!  Those colors and that heat definitely had us ready for Fall weather!!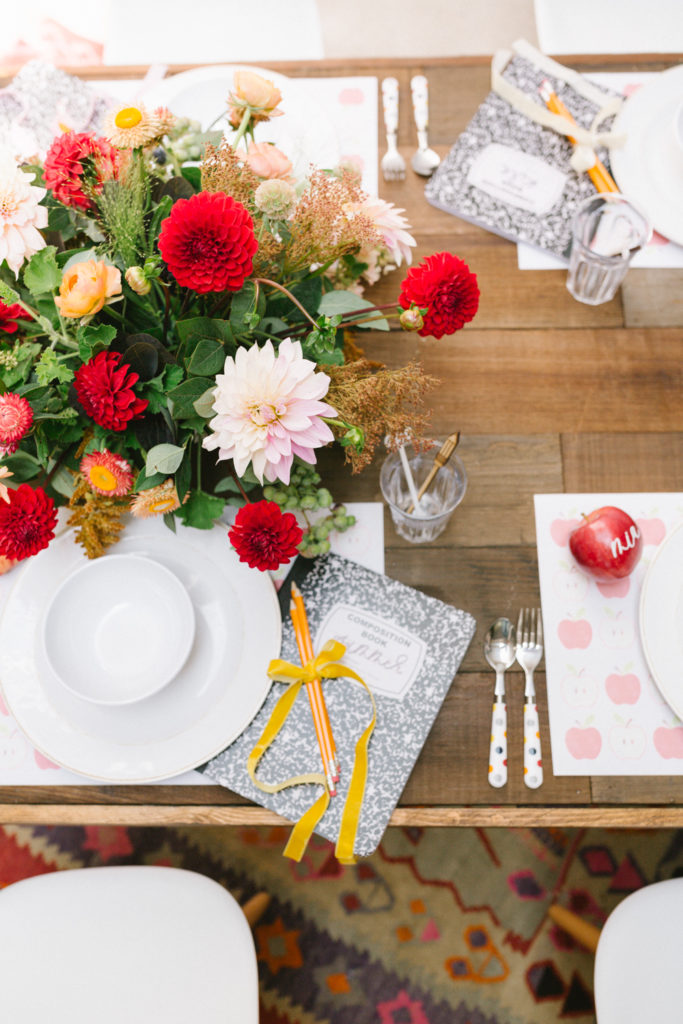 Fun details included composition books with each child's name, number 2 pencils tied with velvet ribbon, pencil & abc stir sticks, apple place cards and the cutest apple placemats!  I love having these ideas and collaborating with Poppy Jack on them!  She always takes my vision and makes it even cuter than I could imagine!
The table was set with my favorite tableware that we love using at home from Pottery Barn Kids!  They always have the cutest collections, for this one we did a simple white with the cutest polka dot flatware.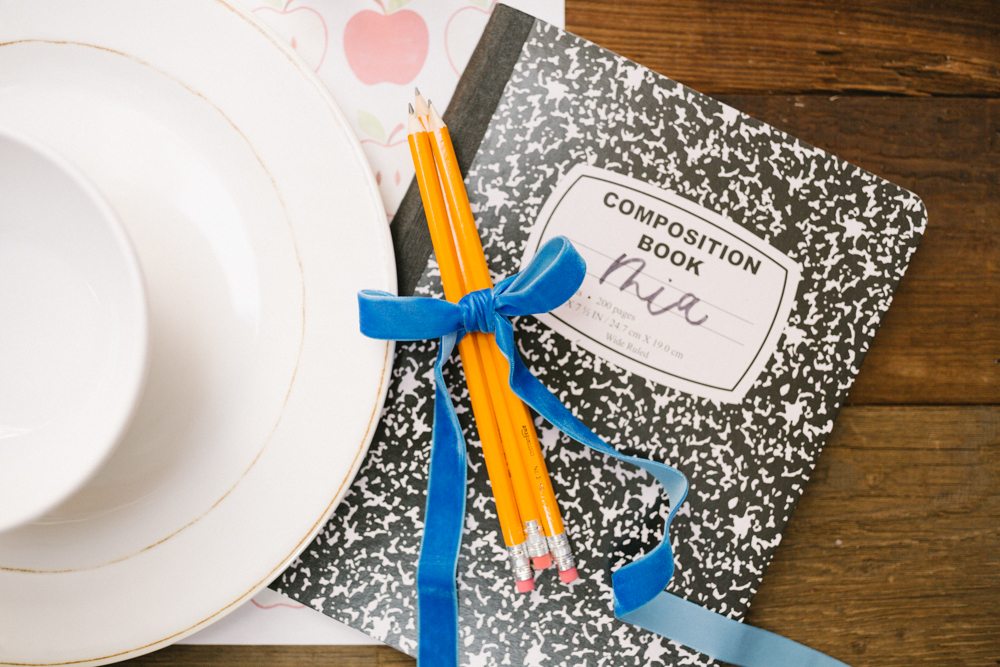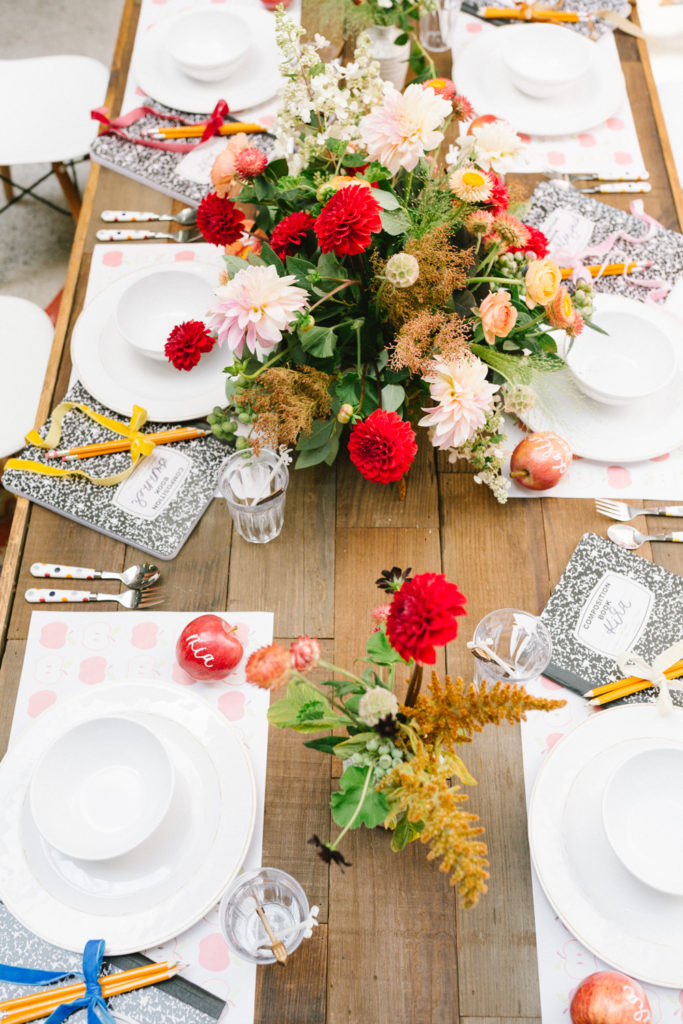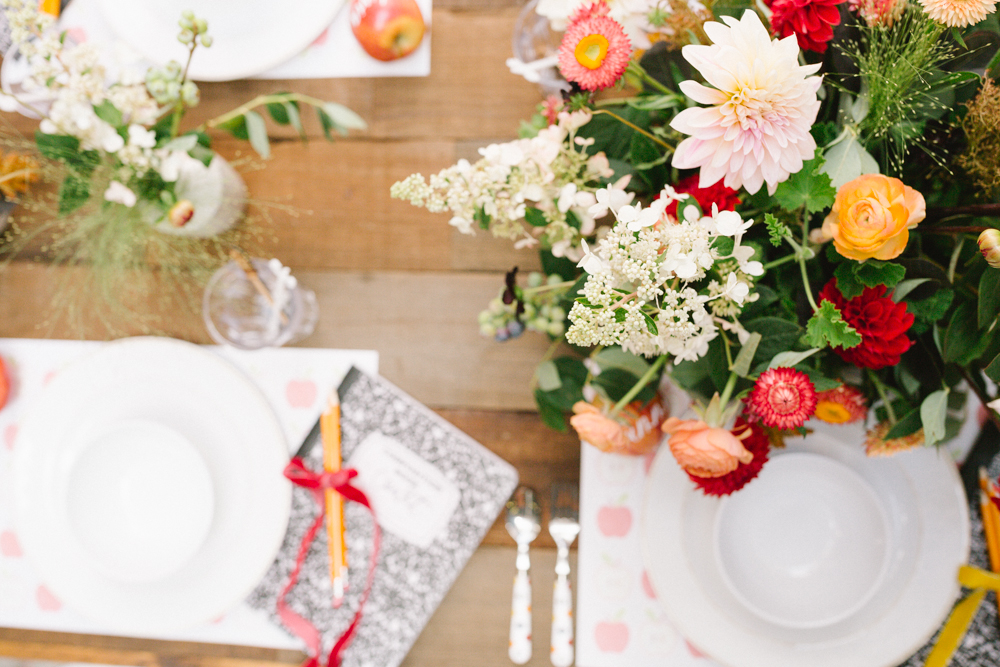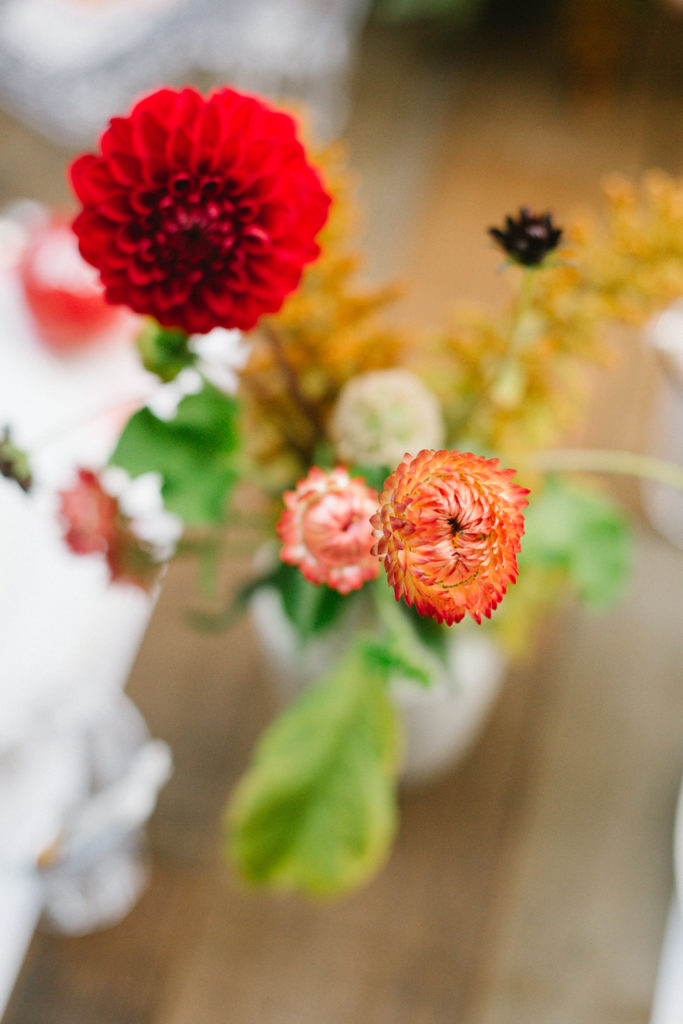 You know… We try to steer away from balloons sometimes, just to keep it different, but most of the time they are a necessity!  And when I thought of balloons on a chalkboard?!  Well, I had to!  Thanks Wild Child for always making them so darn pretty!  Pretty penmanship by Poppy Jack of course!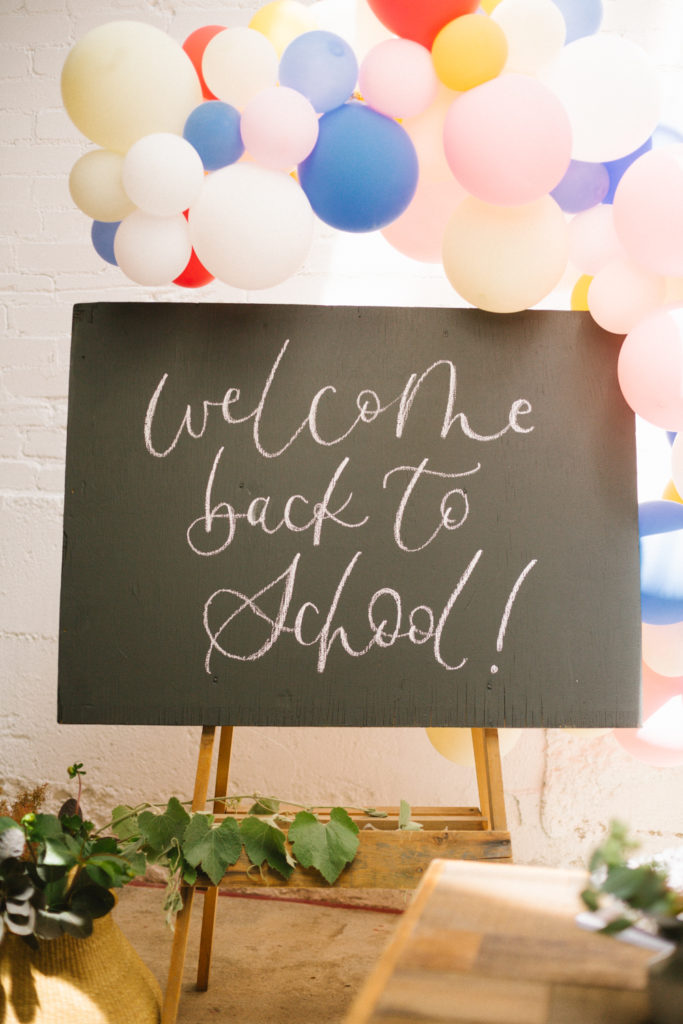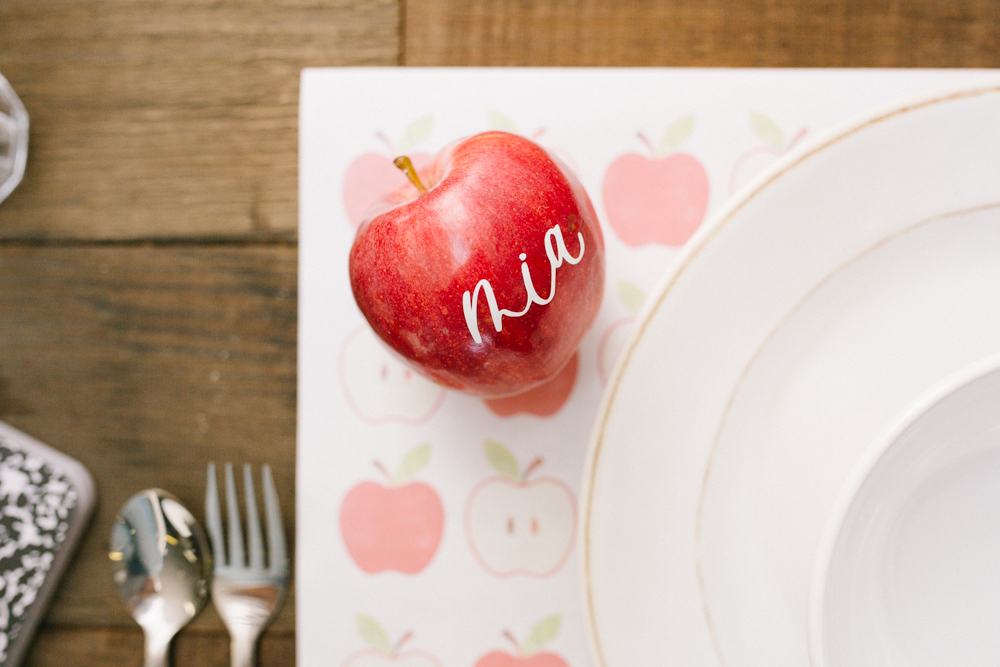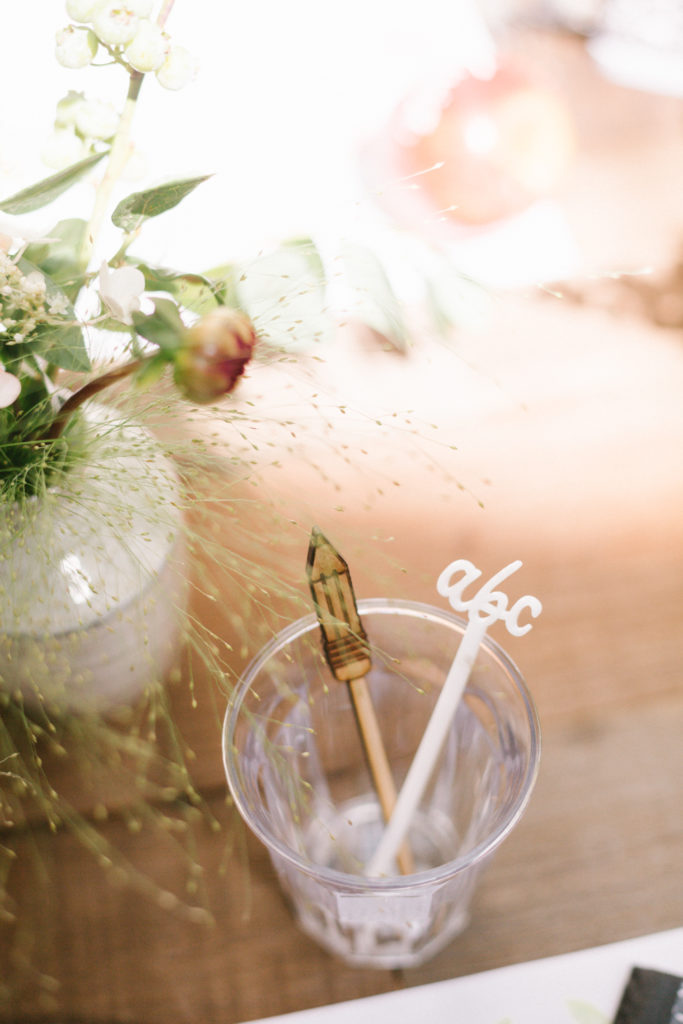 This whole set up is just amazing!!  Sweet Slavage Rentals has the best collection to choose from!  We shot this in their space, which is so so amazing!!  They have anything you'd need for an event and we were drooling walking around looking at all the pretty pieces!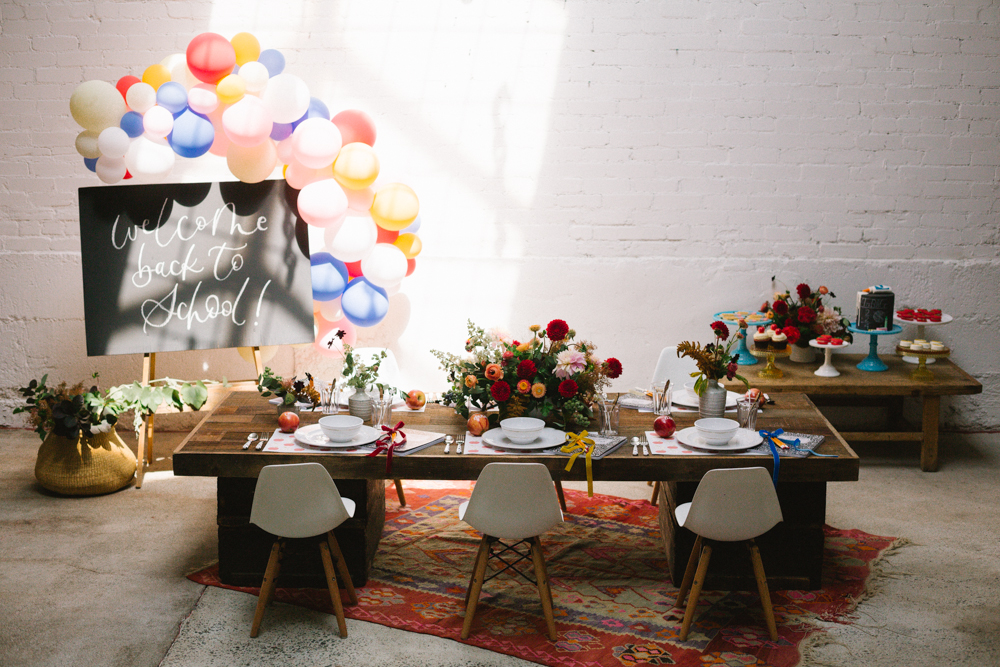 Ok, probably my favorite part of this shoot, minus the cute kiddos of course, the DESSERTS!!  Sweet & Saucy Shop really outdid themselves this time you guys!!  I sent them the mood board and they just whipped up this insane spread.  The detail on that cake was beyond and I still can't get over how incredibly talented everyone at that bakery is!!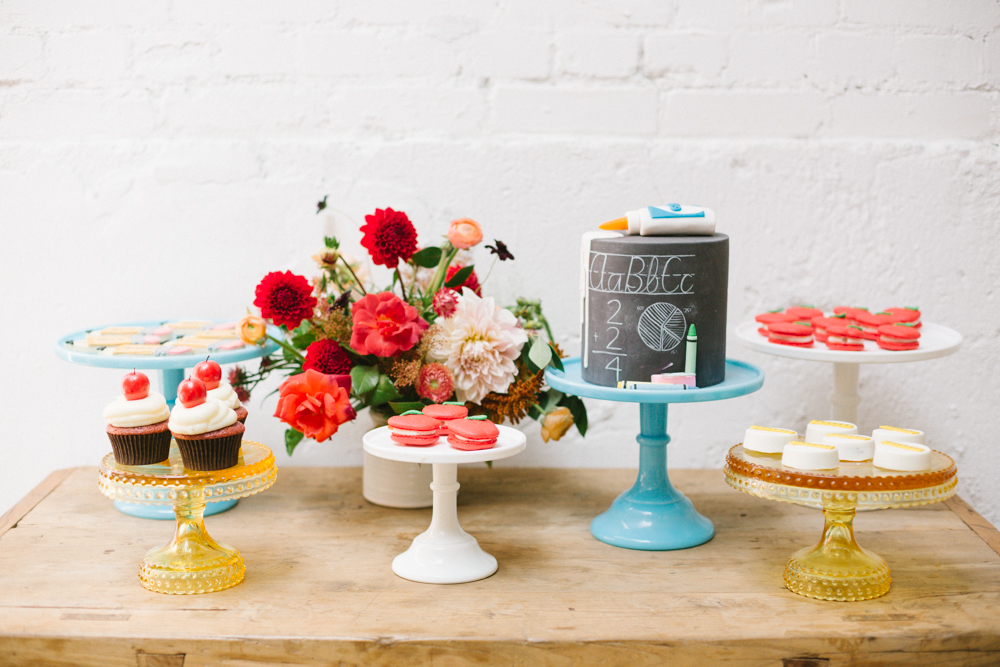 Like how cute are these?! Apple macarons!!!  And the stems are pretzels!!!  The kids LOVED them!!!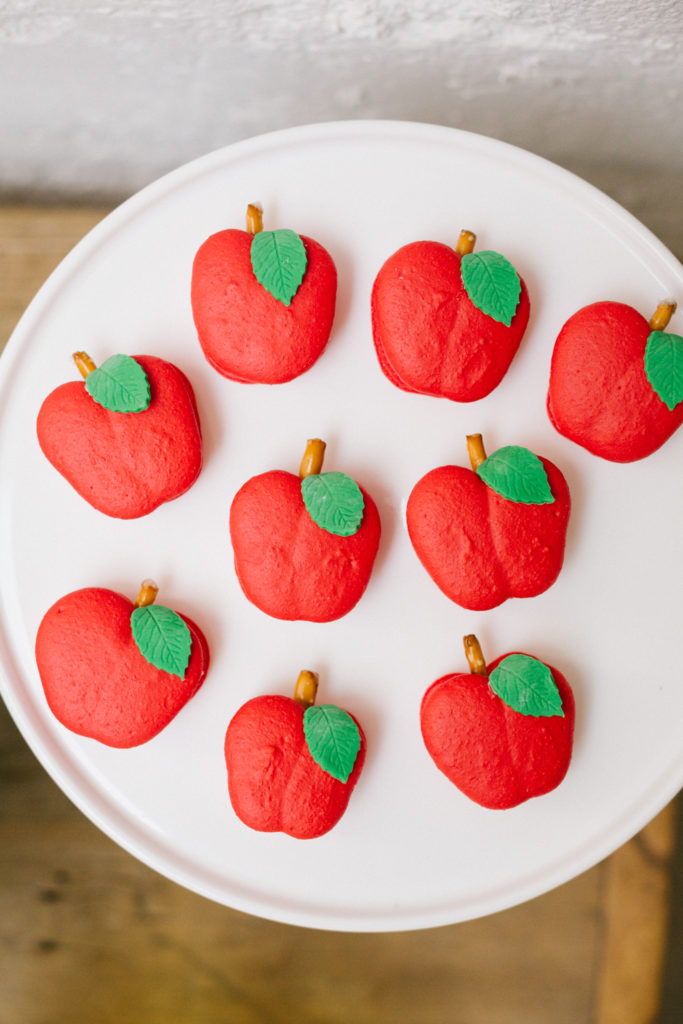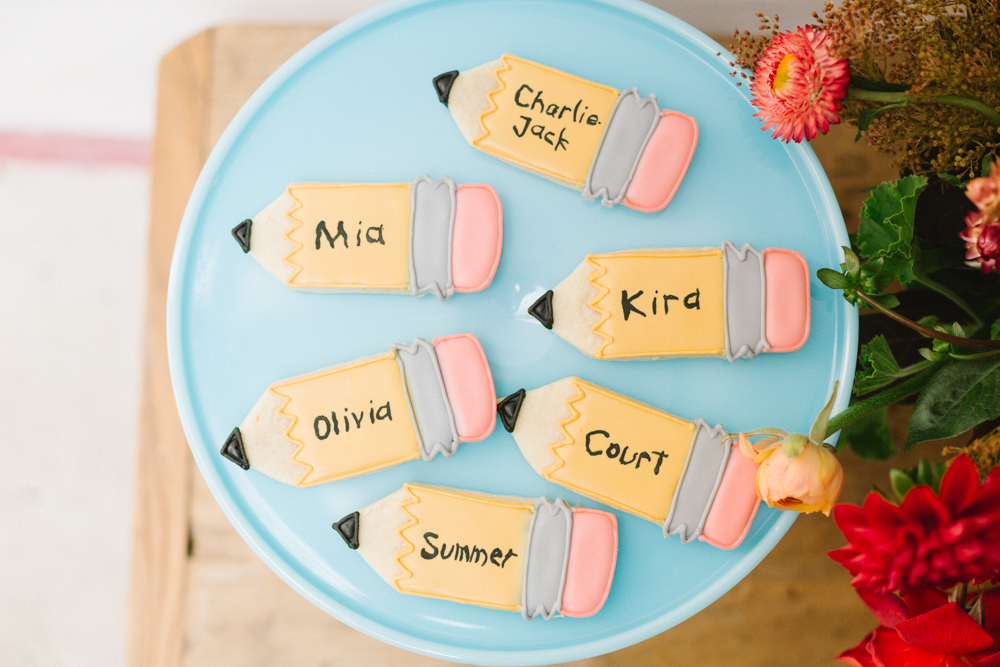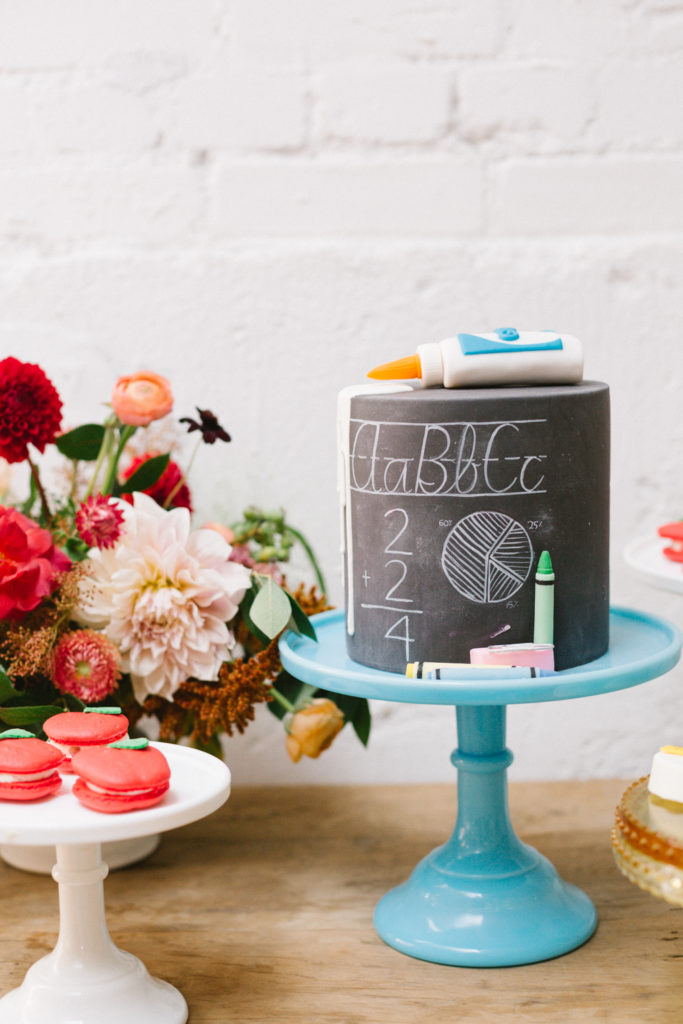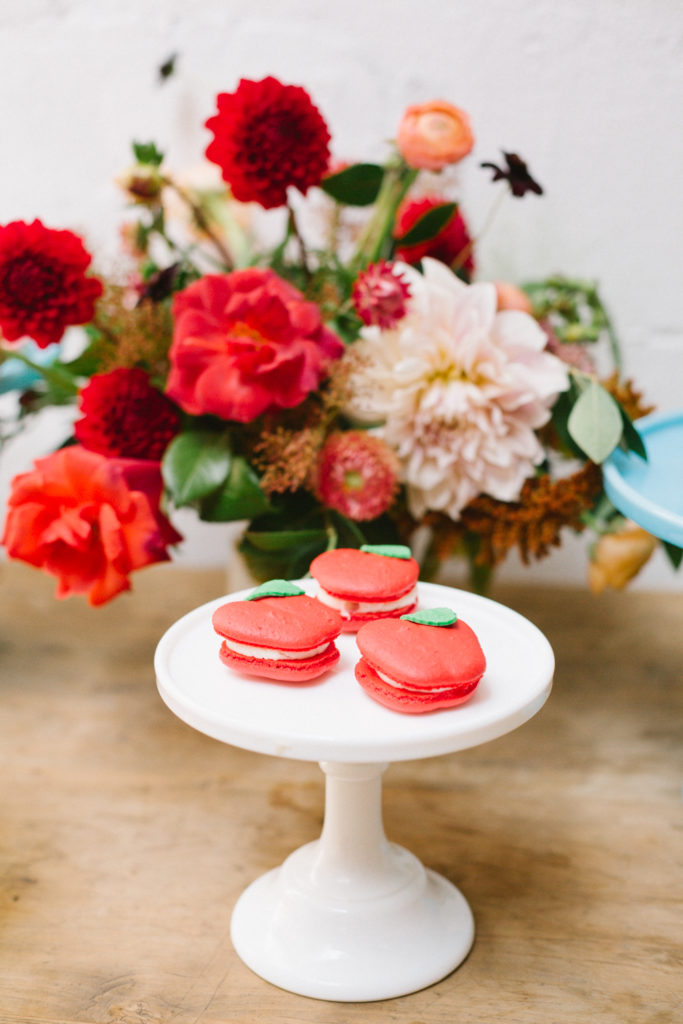 My personal favorite one to eat!  Chocolate covered Oreos with rulers!!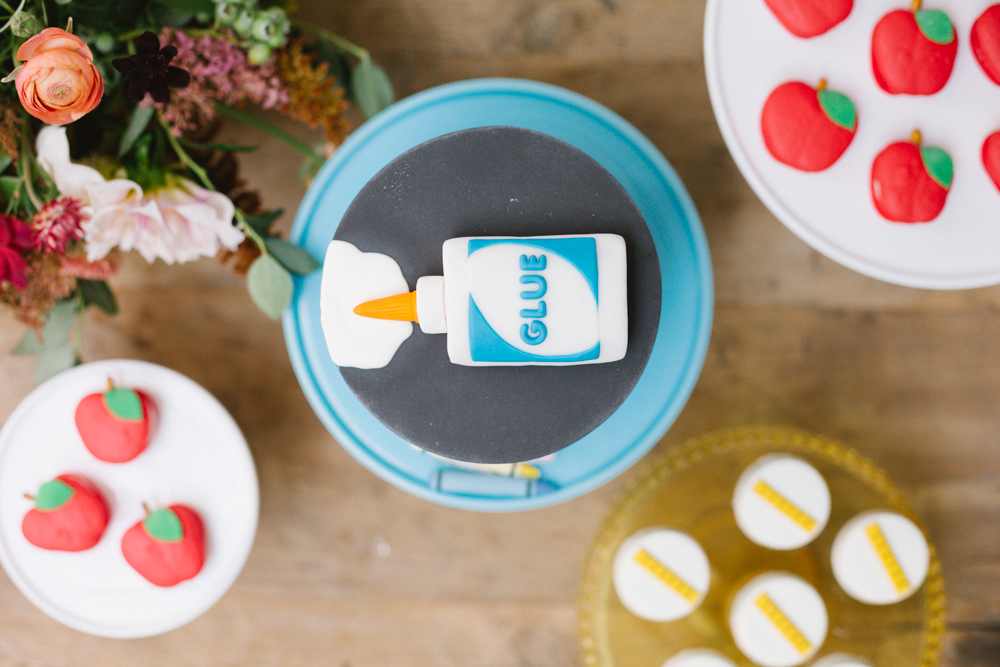 Now onto our cute kiddos I mentioned earlier!!!  These cuties are styled and dressed by Kasey Blue clothing, a local kid's clothing line with the cutest outfits!!  We love her use of bright pops of colors combined with classic silhouettes.  Kasey's Fall/Holiday line is coming out soon and we are so excited to dive into that!  In the meantime, these pretty pieces would make the perfect 1st day of school outfit, right?!  As we all know, it's a very important outfit choice!!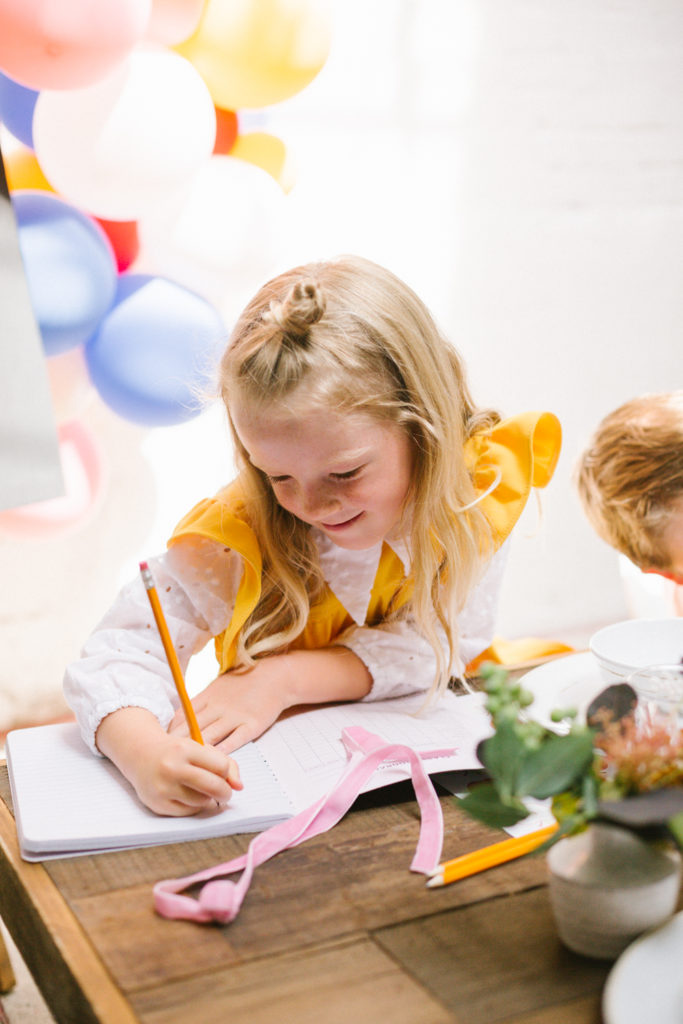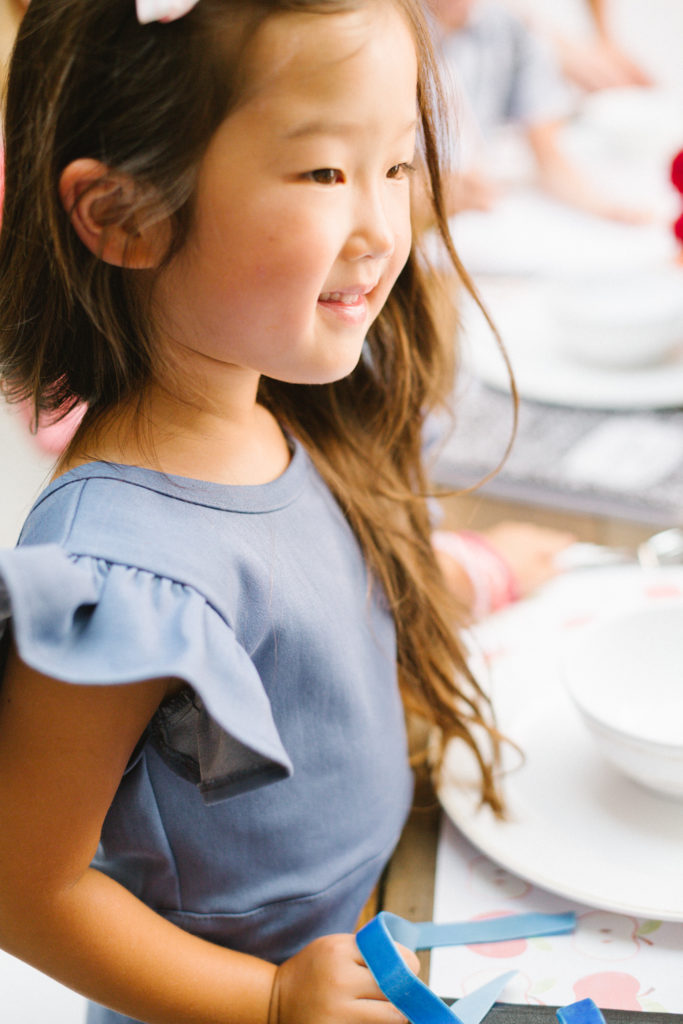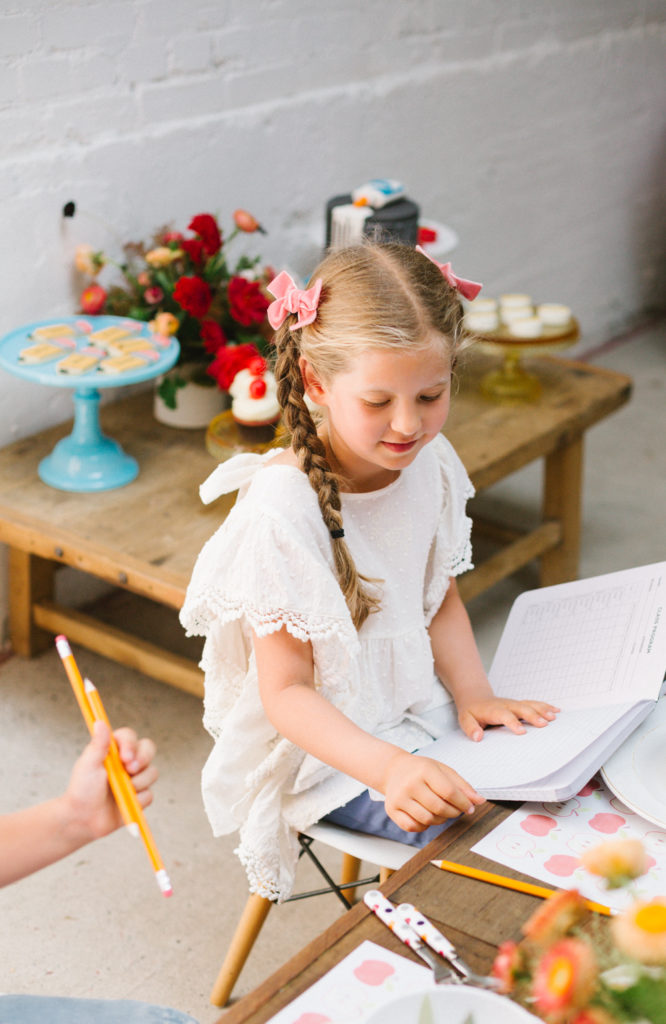 No secrets during class you two!!!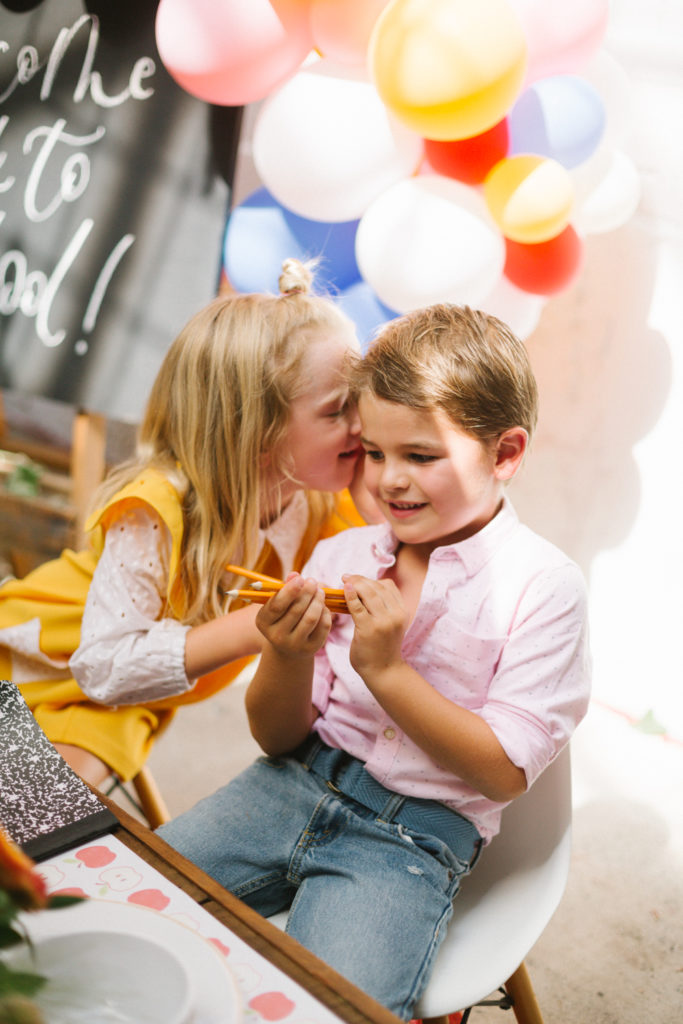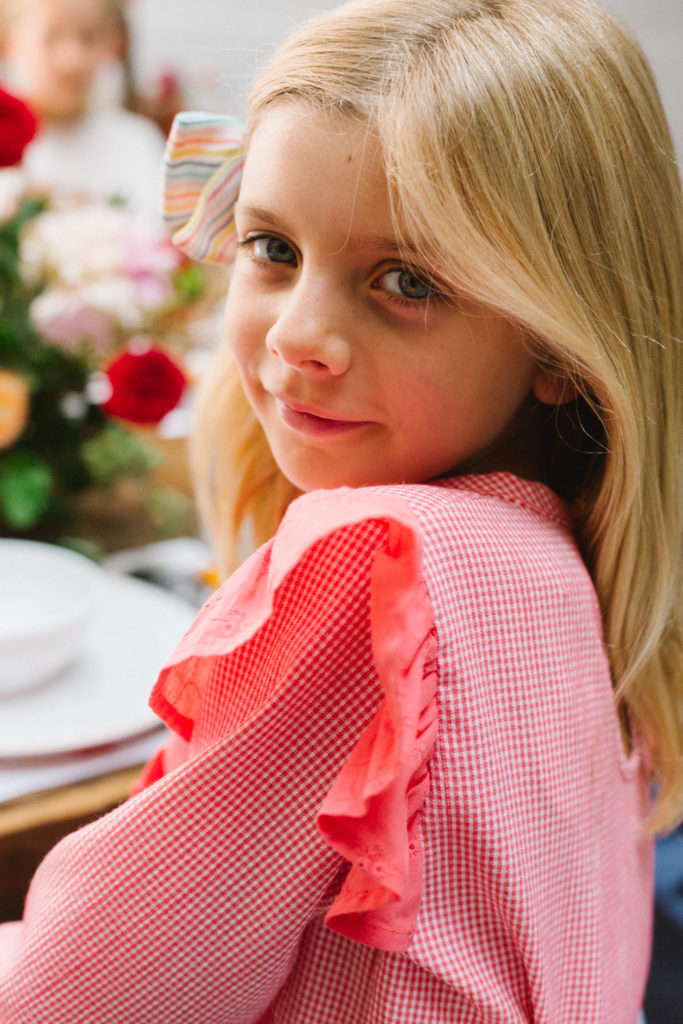 This one's a troublemaker, I can tell!!!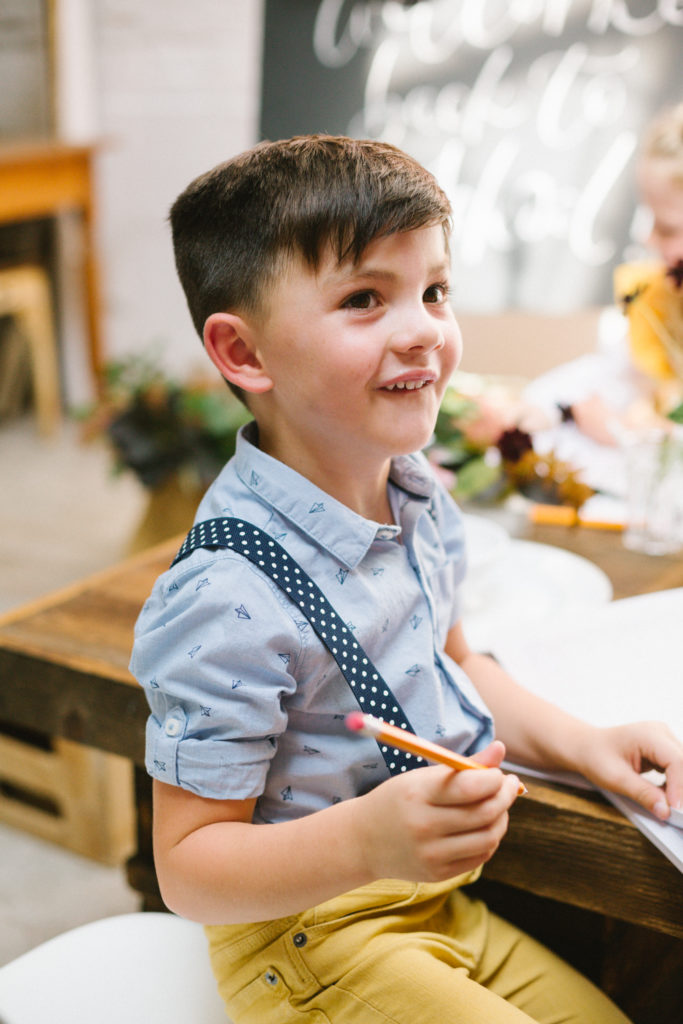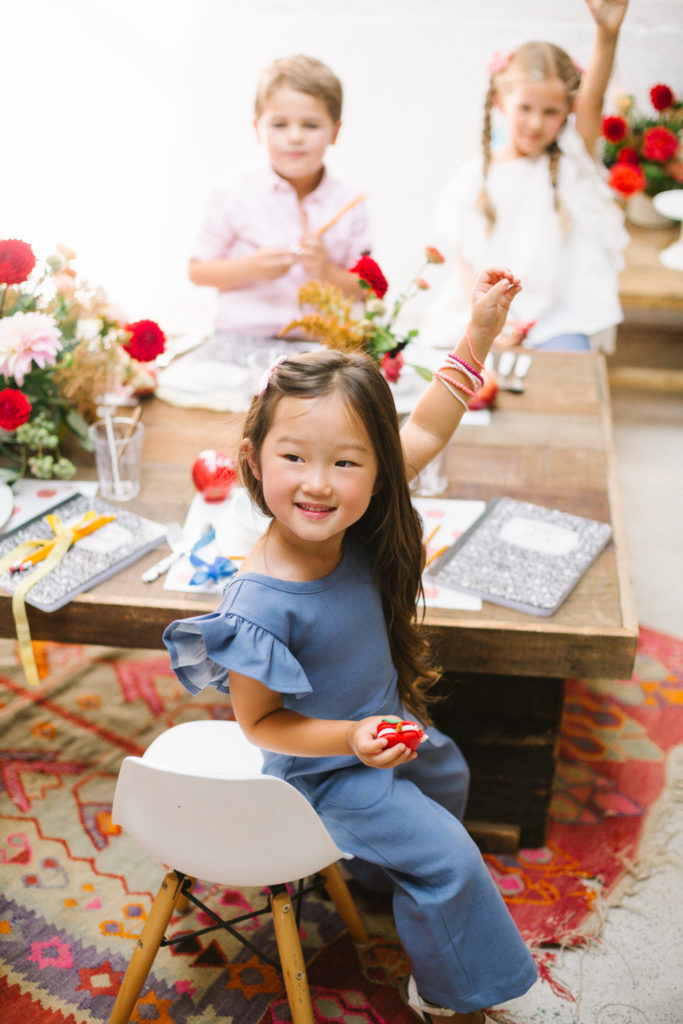 Just a few more details to share…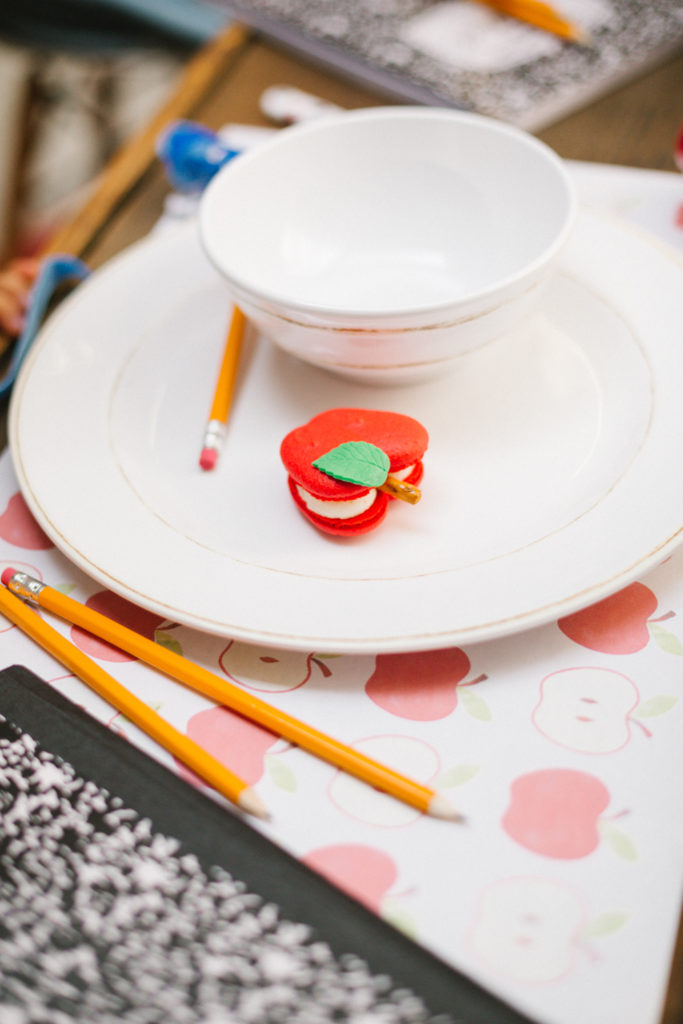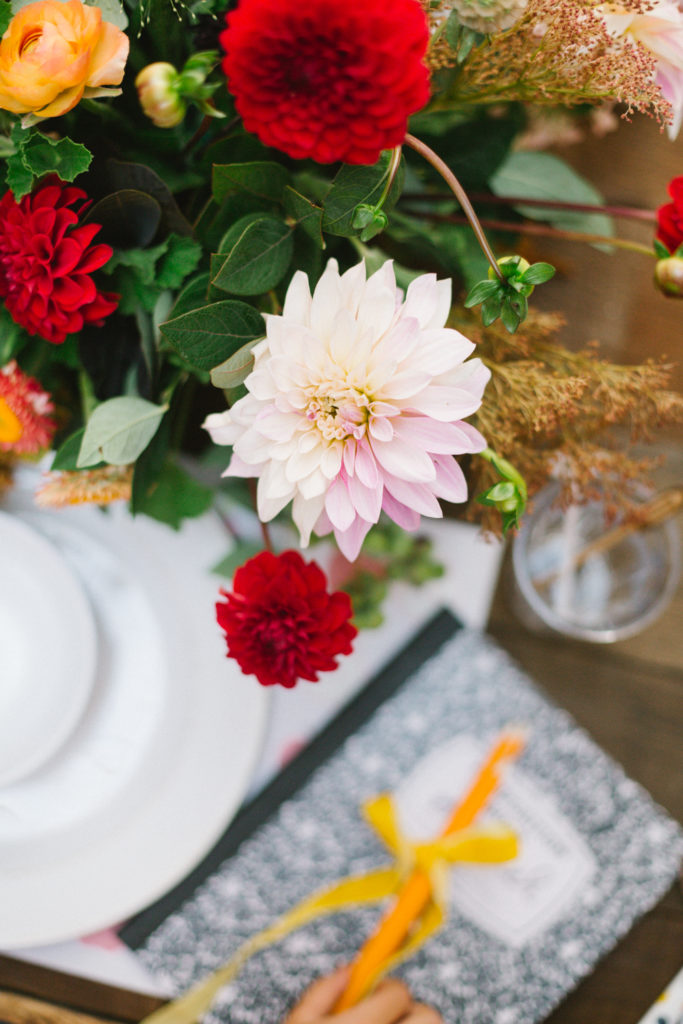 They were all pretty proud to have their very own pencil cookie, doesn't get more special than that!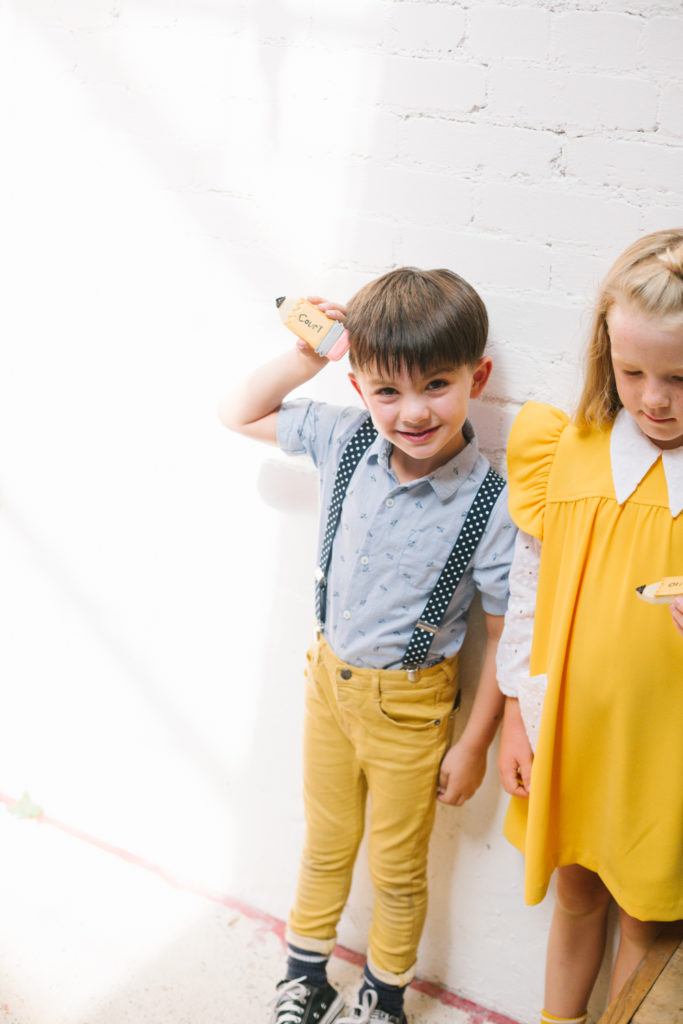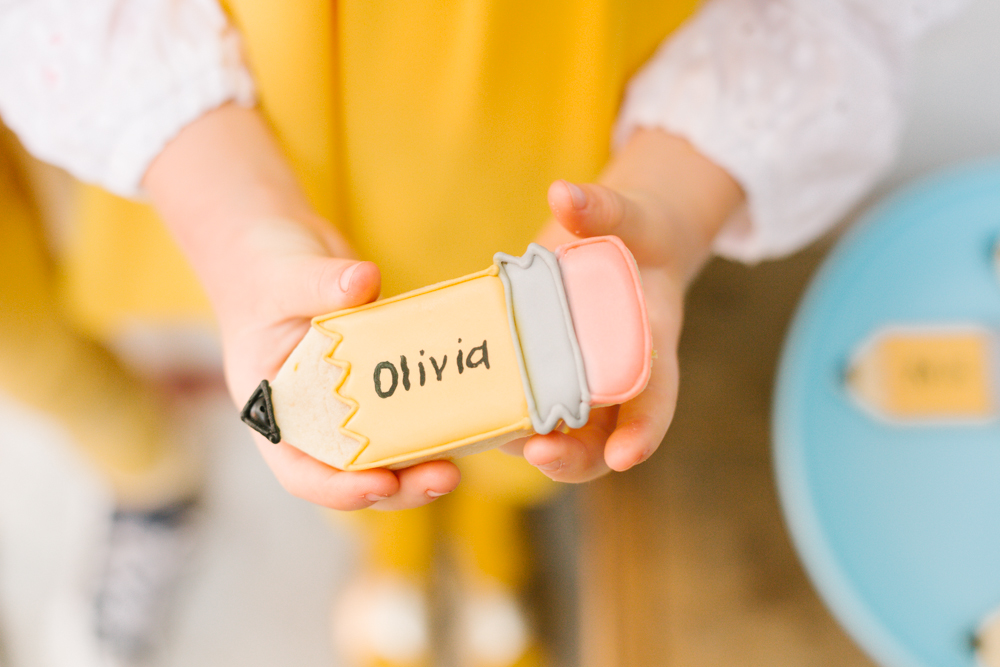 There they are, all ready to learn!!!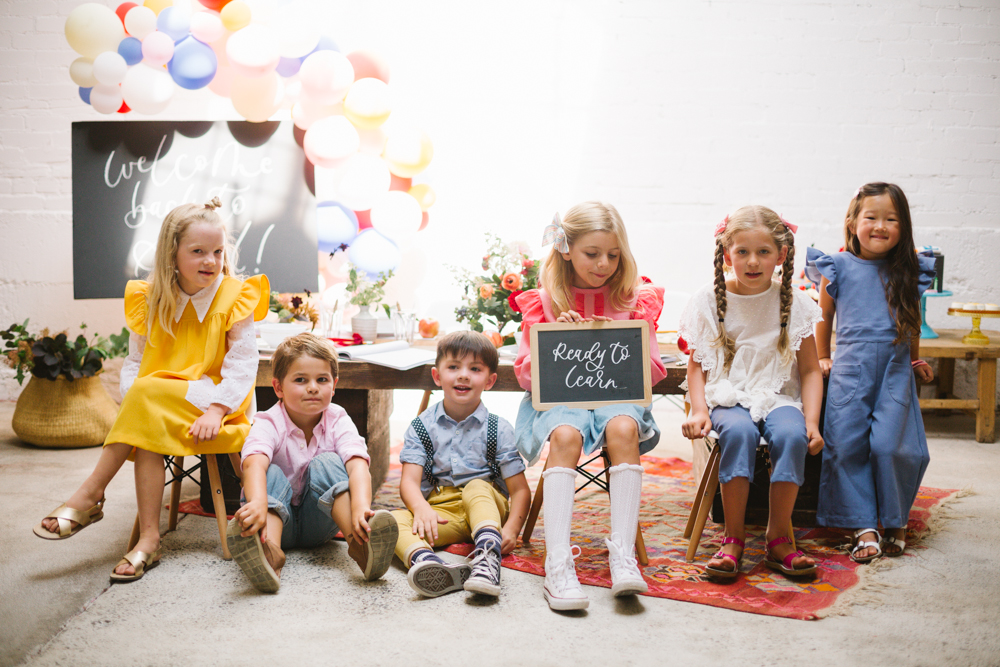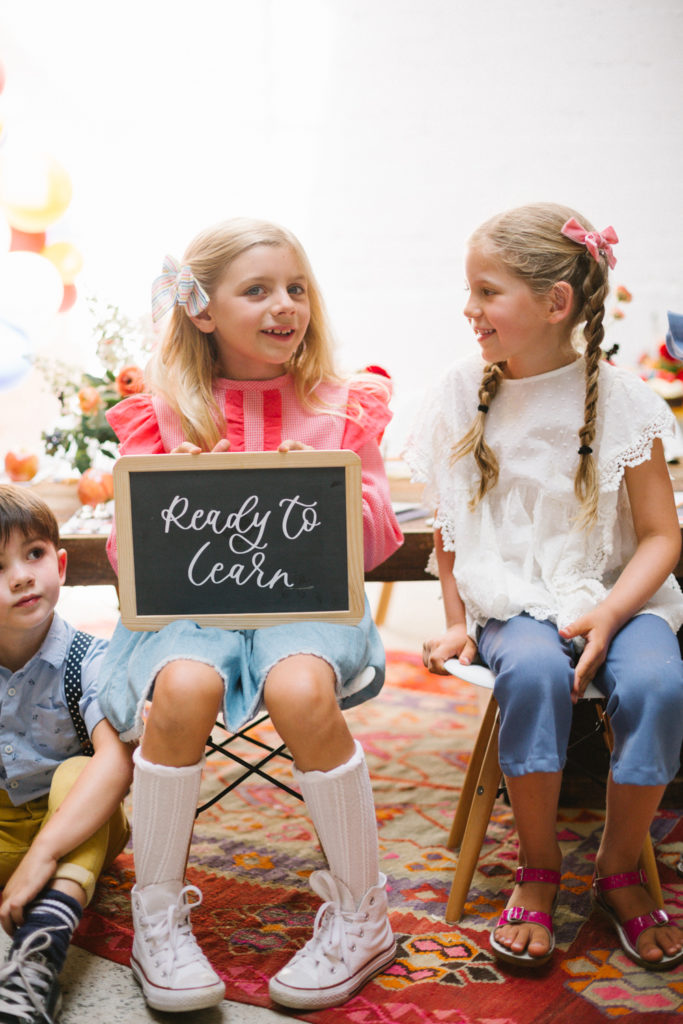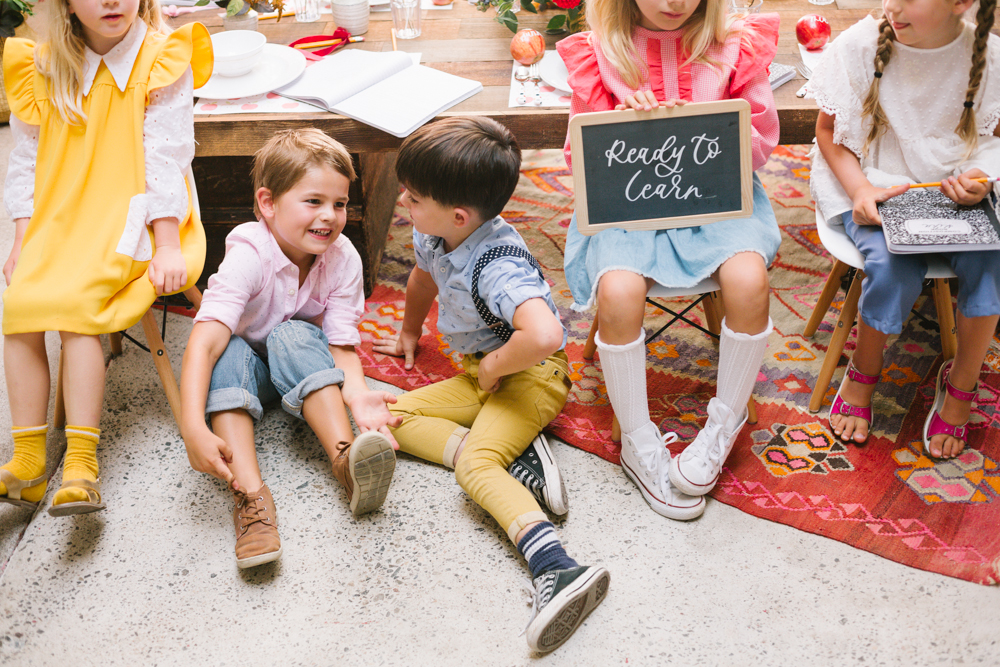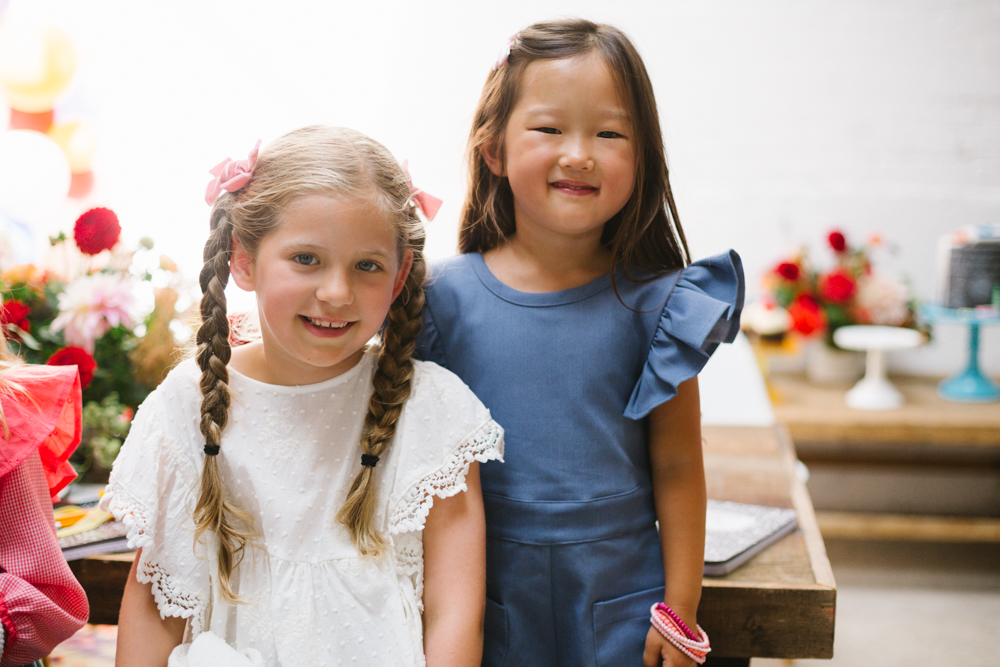 There's something about those composition books that is just so nostalgic to me!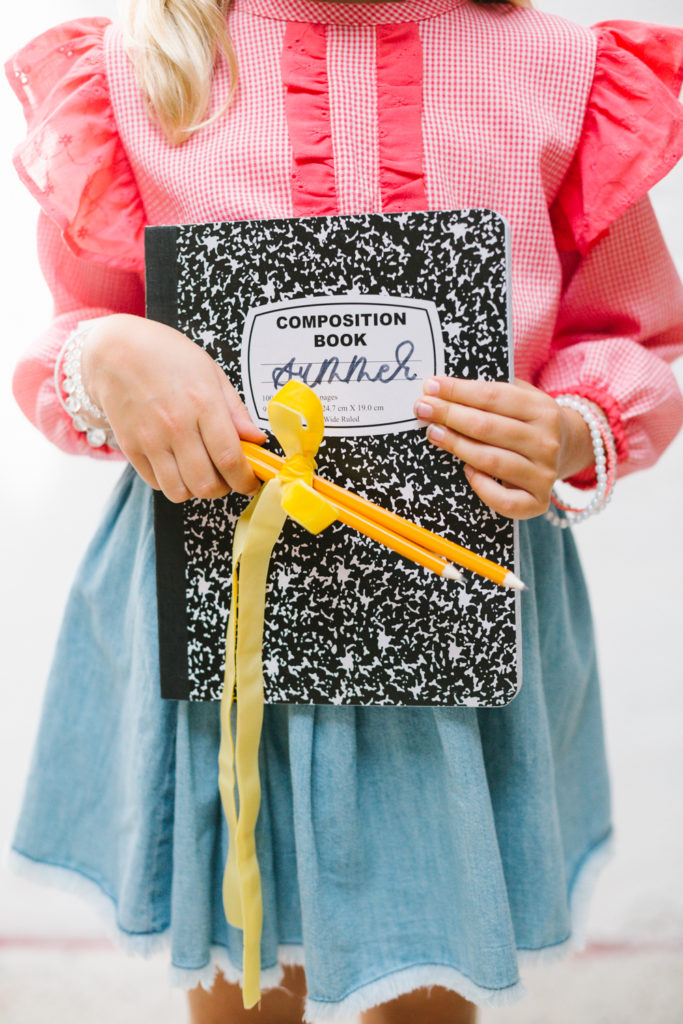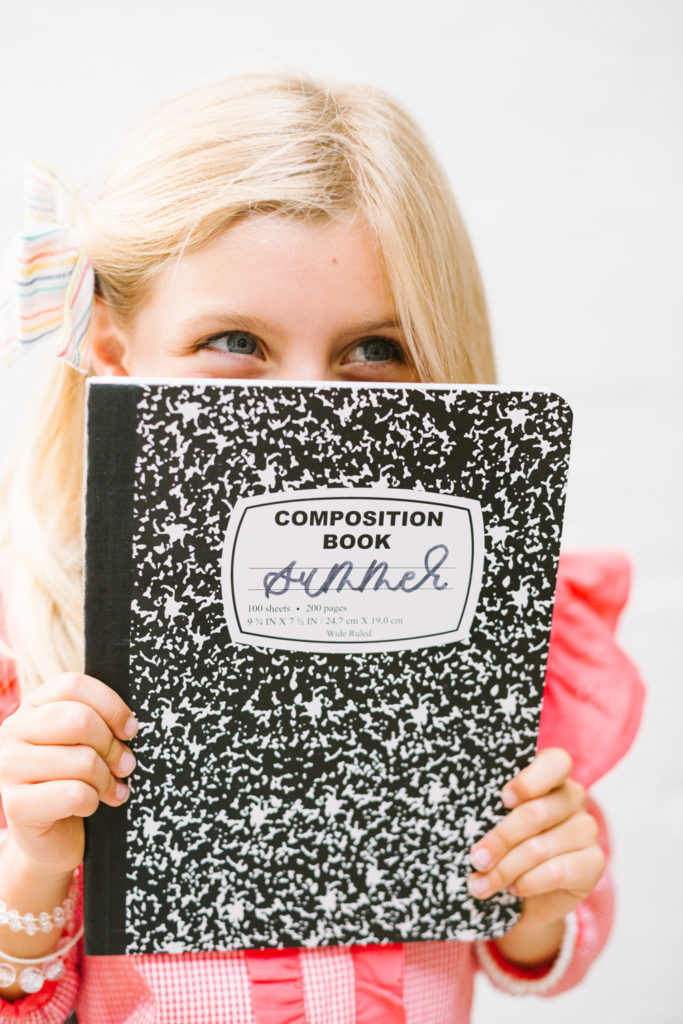 Besties sharing apples on their first day!!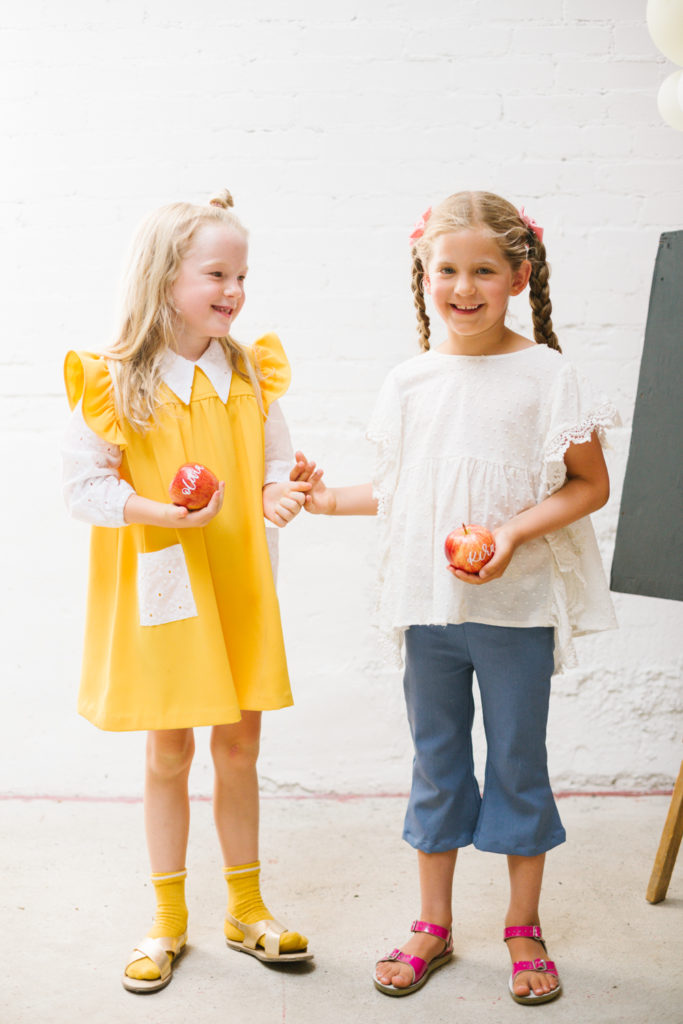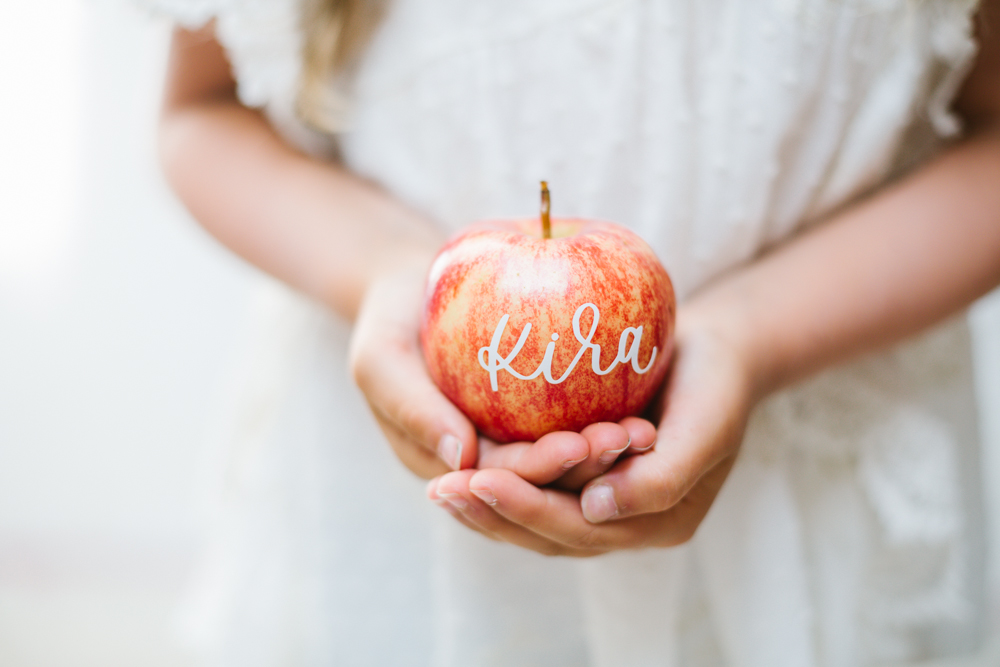 And don't forget the backpacks and lunch boxes!!!  I love Pottery Barn Kid's collection and have a few of our favorites linked for you on the post!!  Mia has the cutest Koala Backpack and Lunchbox and Charlie Jack opted for Trains, Planes & Automobiles!!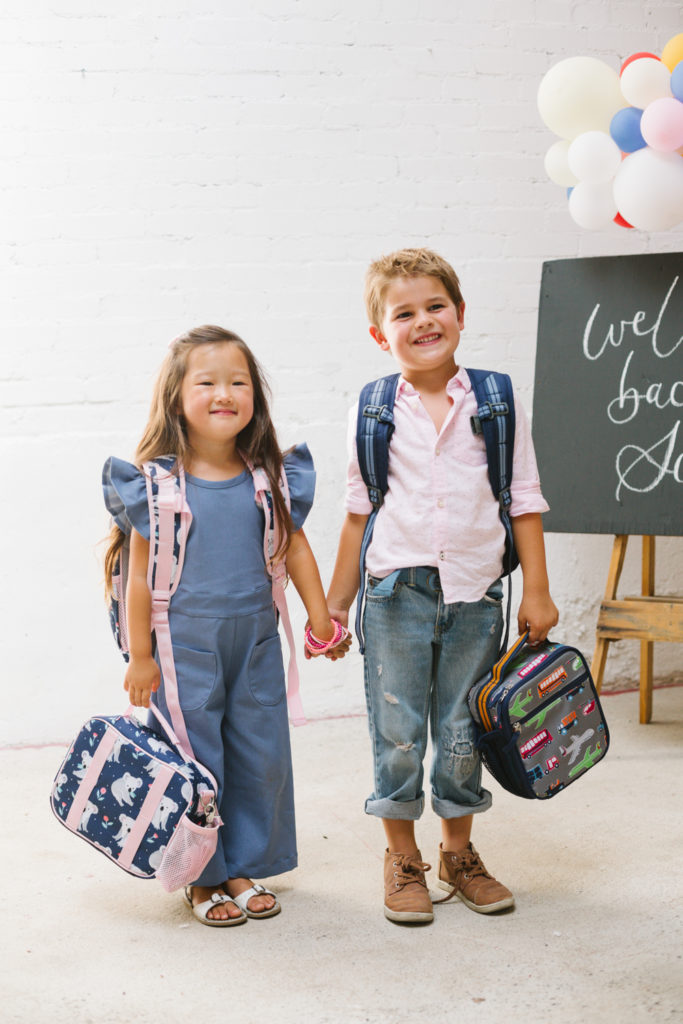 There are the besties again!  I love Olivia's Unicorn Backpack and Lunchbox and of course Kira's Hedgehog Backpack is adorable as well!!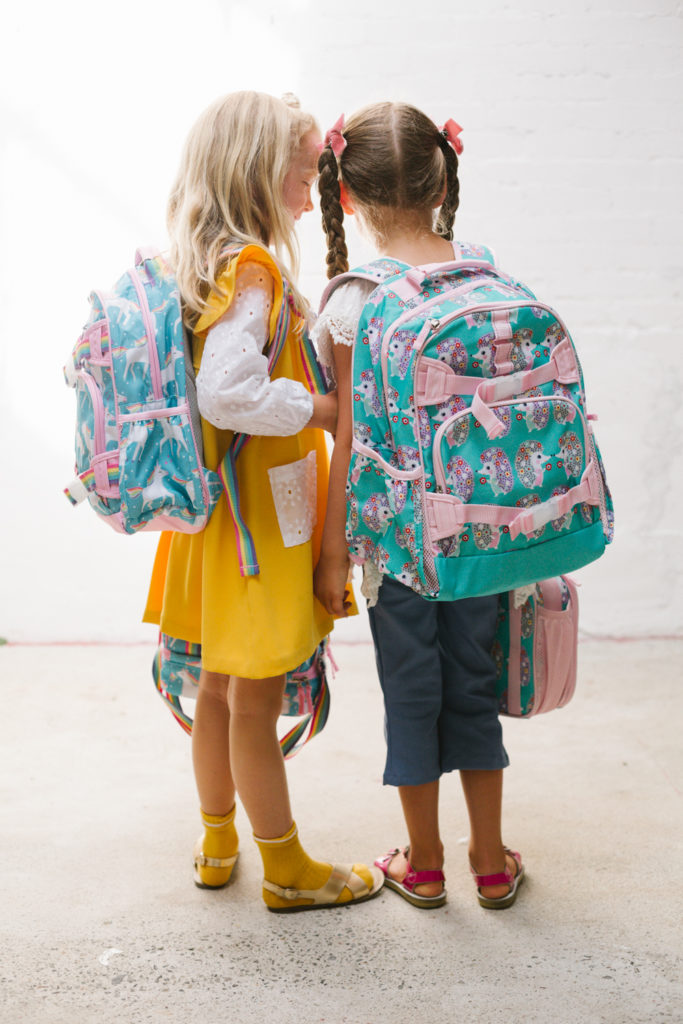 Court is rocking the Outer Space Backpack and Lunchbox, because he's out of this world!!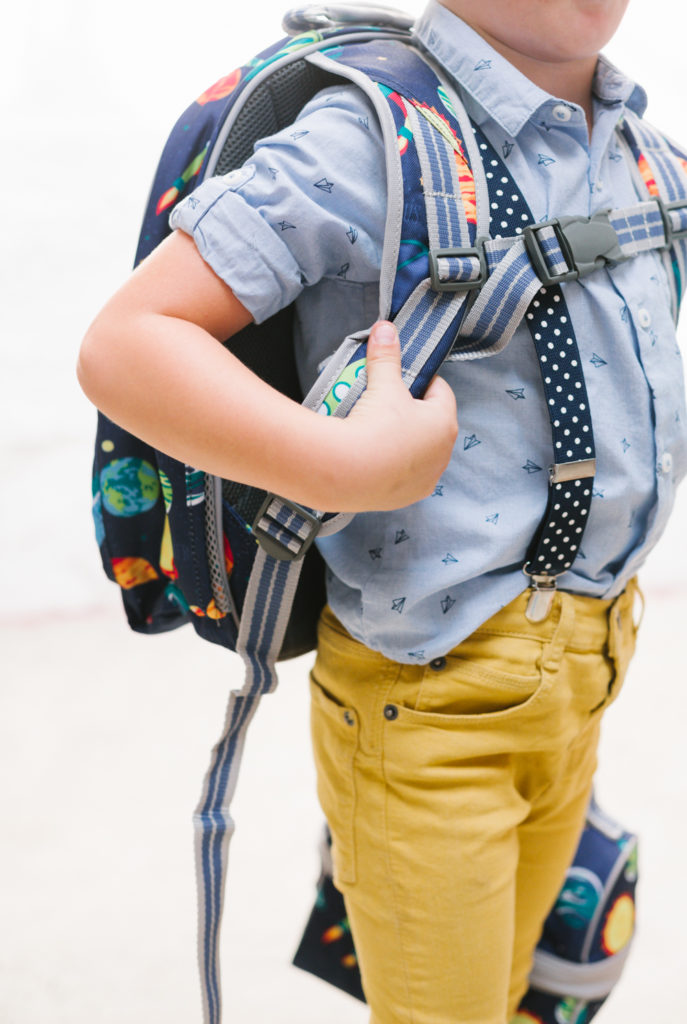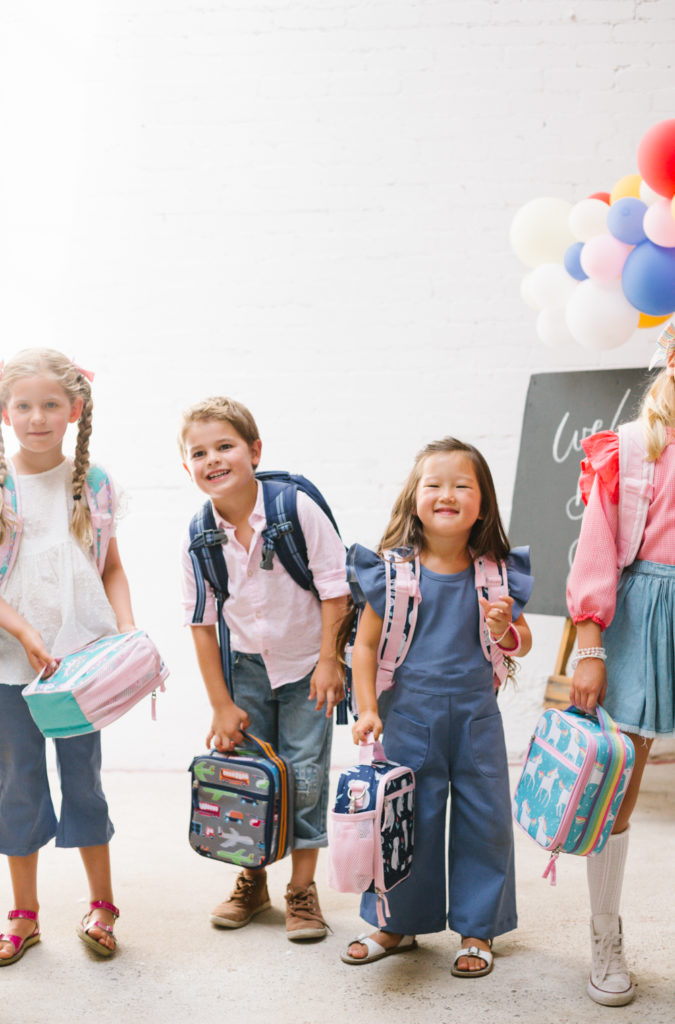 How cute are these guys?!  Total angels, ready to go back to school!!  They'll work hard, do all their homework and get straight A's!!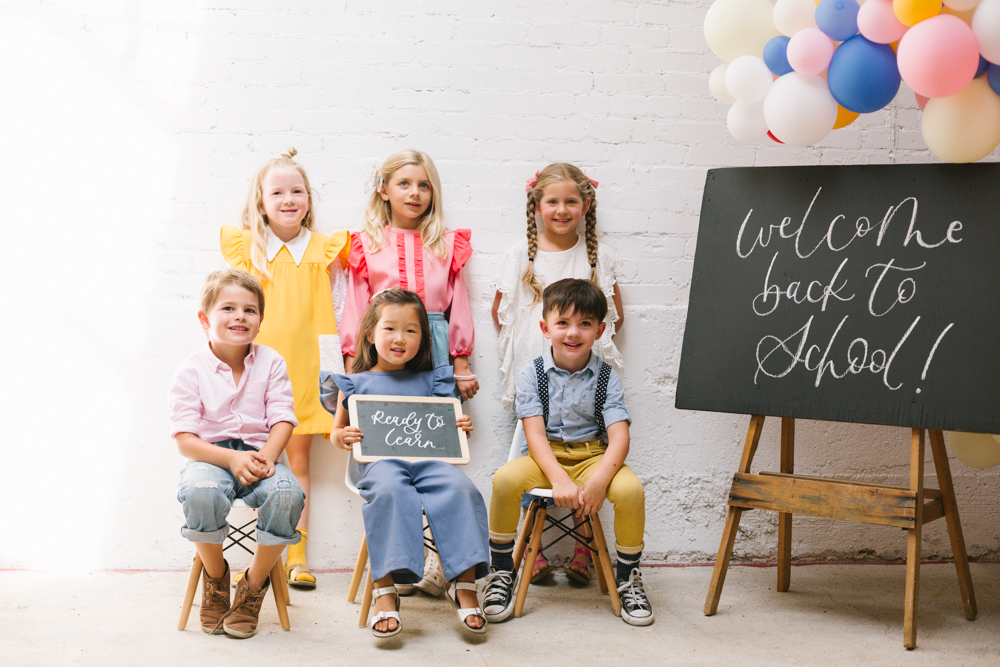 Oh wait… This seems more our speed ;)
Happy Back to School everyone!!!
xx