It's been quite the past two weeks in our home. Along with the rain, the wind, and one little hail session, we have had the whole family under the weather. This week we are finally back to normal, and the best part is the sun is shining! With a to-do list a mile long, all I can think about is making spring salads. Spring is peeking its sweet little self into all this rain action, and it's finally time to munch on all those yummy spring greens! With the family back on the mend, I was sure to stuff those sweet little faces with as many greens as they would allow. Starting spring off right, with one pretty edible flower spring salad.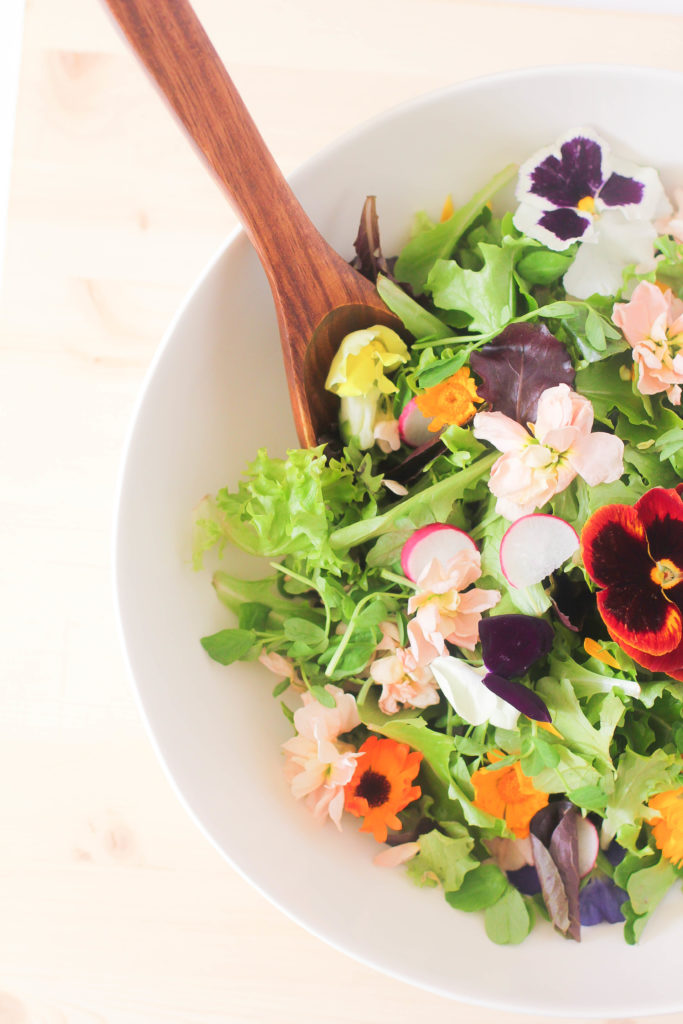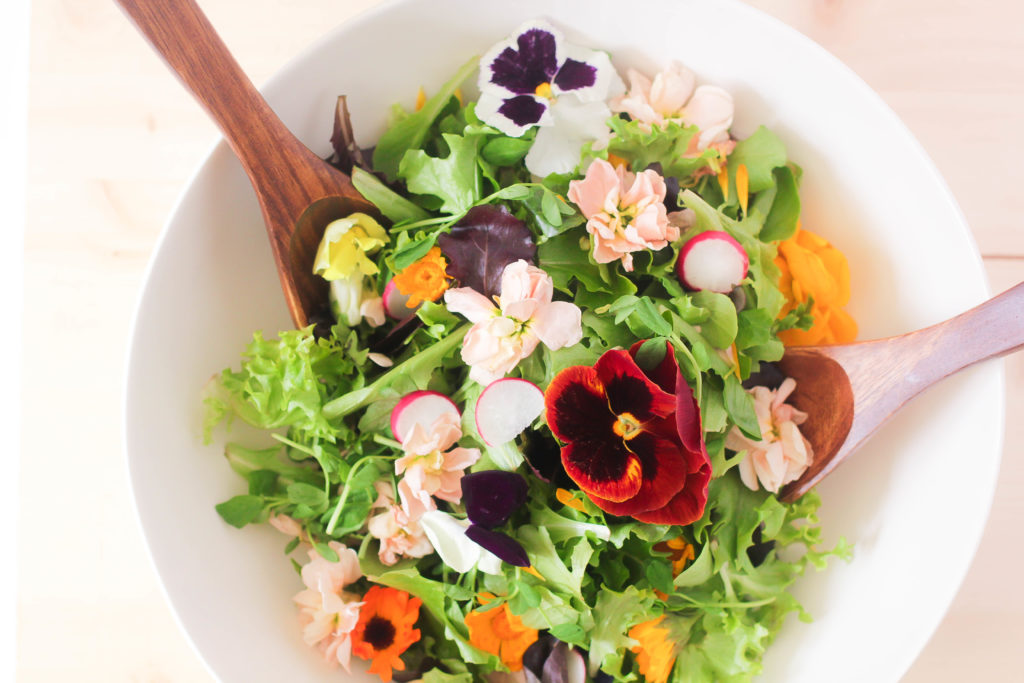 Bright Floral Spring Salad
INGREDIENTS
spring greens
a handful of edible flowers
One bunch of radishes
4 carrots
Two green onions
half a radicchio
olive oil and vinegar – apple cider or your choice (for dressing)
fresh squeezed lemon juice or Do Terra lemon essential oil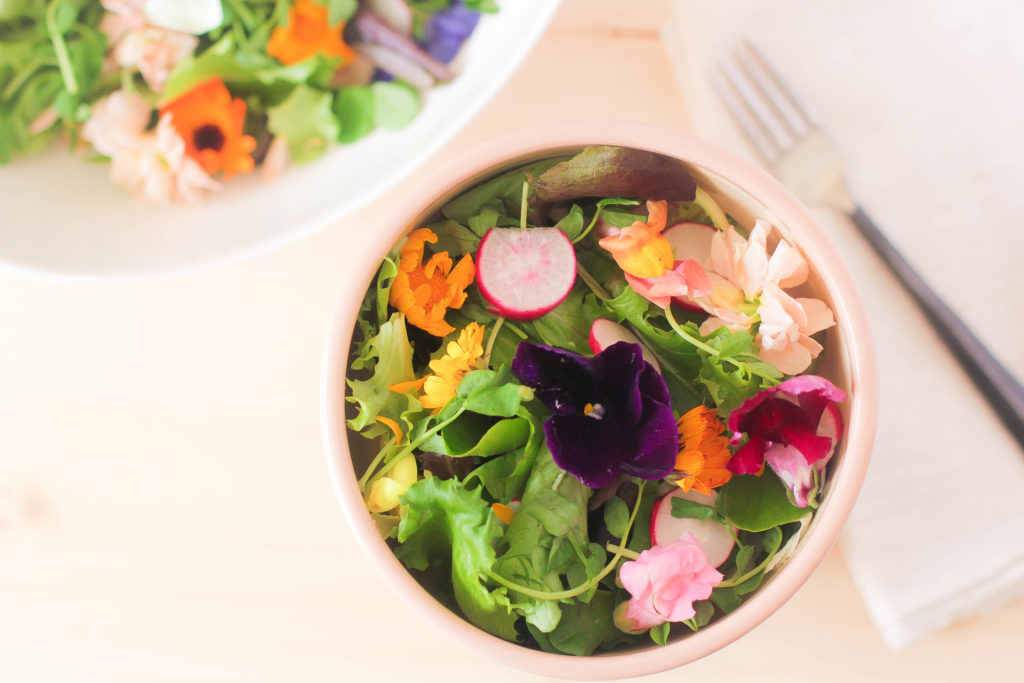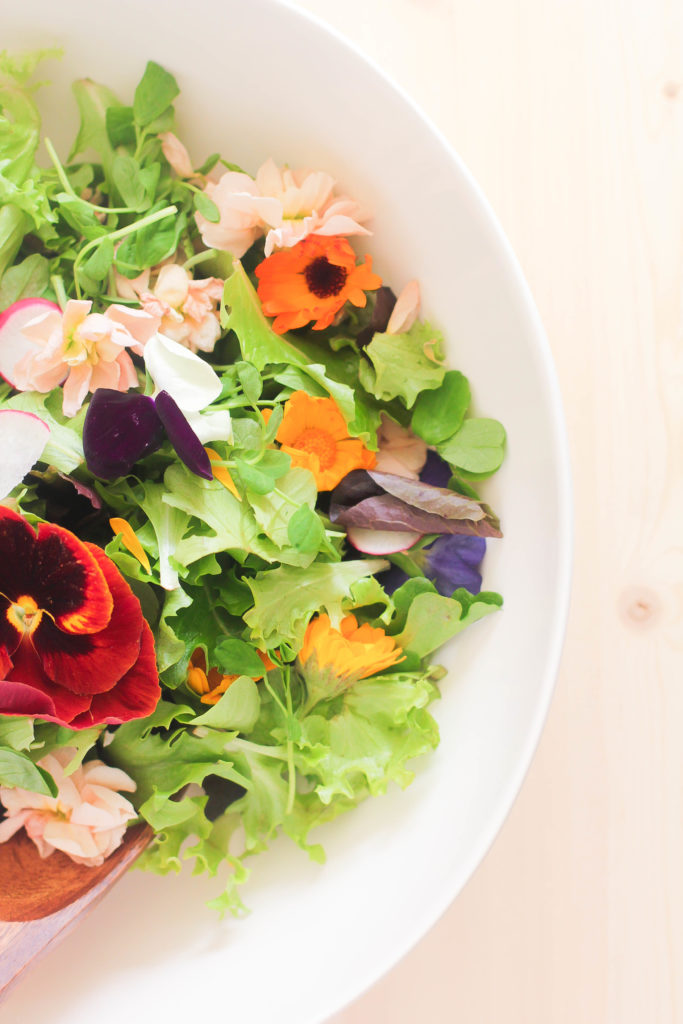 DIRECTIONS
This couldn't be easier!
Thinly slice all veggies, and use a vegetable peeler to make carrot ribbons (fancy pants). Throw all ingredients into a large bowl and add a splash of olive oil + vinegar on top for dressing. I like to mix the dressing together in a small glass bowl or mason jar and make extra save in the fridge.
Now, we gushed about the world of essential oils yesterday. If you haven't seen it, see it
here
, and get ready to be obsessed! I have been using them for a couple of years now, and just recently have been consuming my lifestyle with them. I like to put a drop of lemon oil in the salad dressing.
**When mixing the salad dressing, use a glass container with the essential oil option. It will eat away at plastic, plus no no on using plastic!
Happy Spring!
xx
Abby