Well, Cruz is now 6 months old and I am still finding the balance to it all. Having two kids is far different than one and the time for myself has basically flown out the window. Gone are the days of getting back in shape right after baby, which is something I feel constant guilt about. I have always been an active person, I love to run and work out, yes, I actually LOVE to run! But since Cruz has come into the mix it's hard to find the time for things like exercise.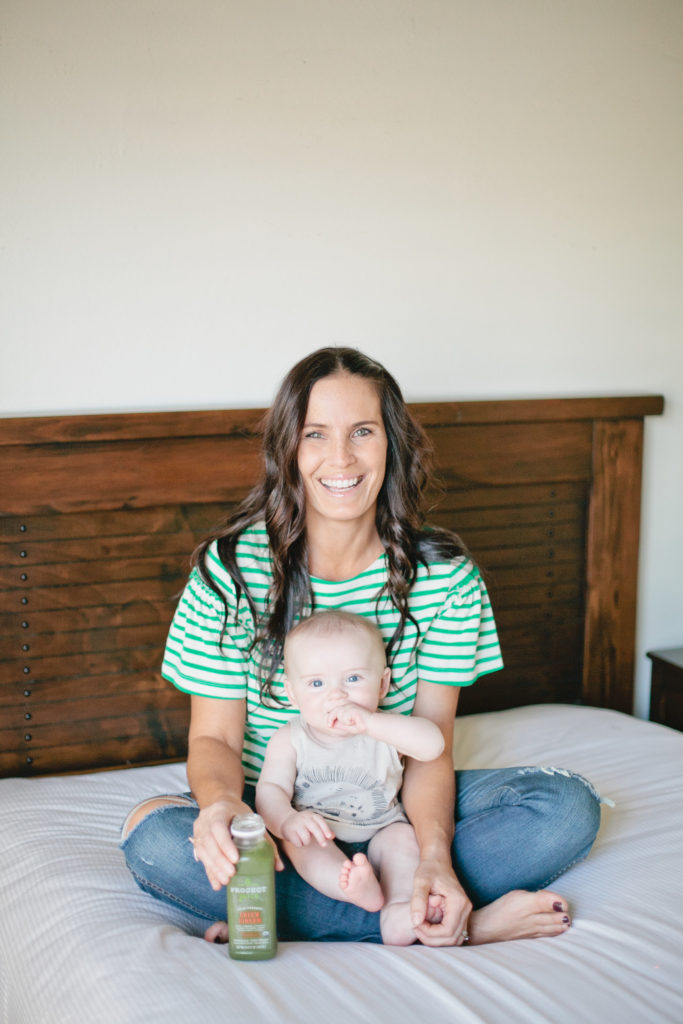 Not only is it hard to find the time, there is also the guilt factor. Not wanting to leave our babies or miss out on anything can be a big part of it all. Just today I was at the park with my brood, Court, Cruz and our dog Dolly and I saw this gorgeous girl running looking amazing. Not gonna lie, I was a tad bit jealous, I wouldn't change my life for the world but I do miss the ability to cater to my own needs more.
I'm also very grateful that I have lost most of my baby weight, but there is still that little bit left… That little bit that is so hard to get rid of… So I decided I needed a good kick start which lead me to Project Juice. We've shared our love for Project Juice before and I knew to turn to them for something like this. I decided to try their brand new Rejuvenation Cleanse. Which fit well because that was my goal, to feel REJUVENATED!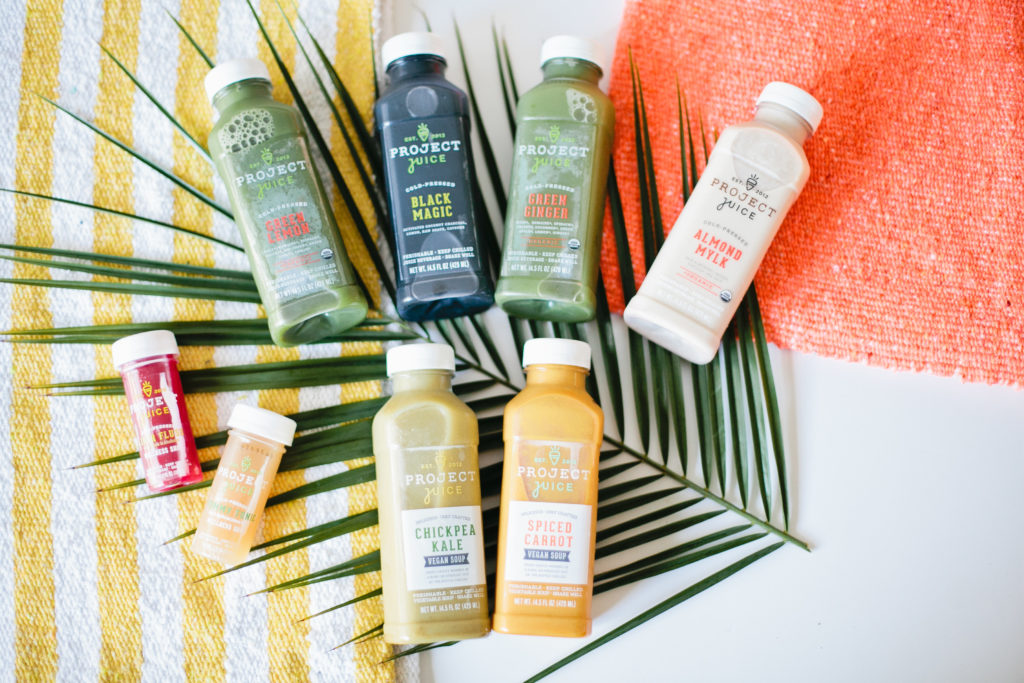 The Rejuvenation Cleanse is functionally designed to invigorate your system, facilitate a detox and leave you feeling refreshed! Just what this tired mama needs! It comes with your usual four cold pressed juices but they added two wellness shots and two delicious chef crafted soups. The cleanse also includes a superfood trail mix and a cleansing tea. I liked how it wasn't too intense of a cleanse, it kept me satisfied and full through-out the day, especially since I'm still breastfeeding.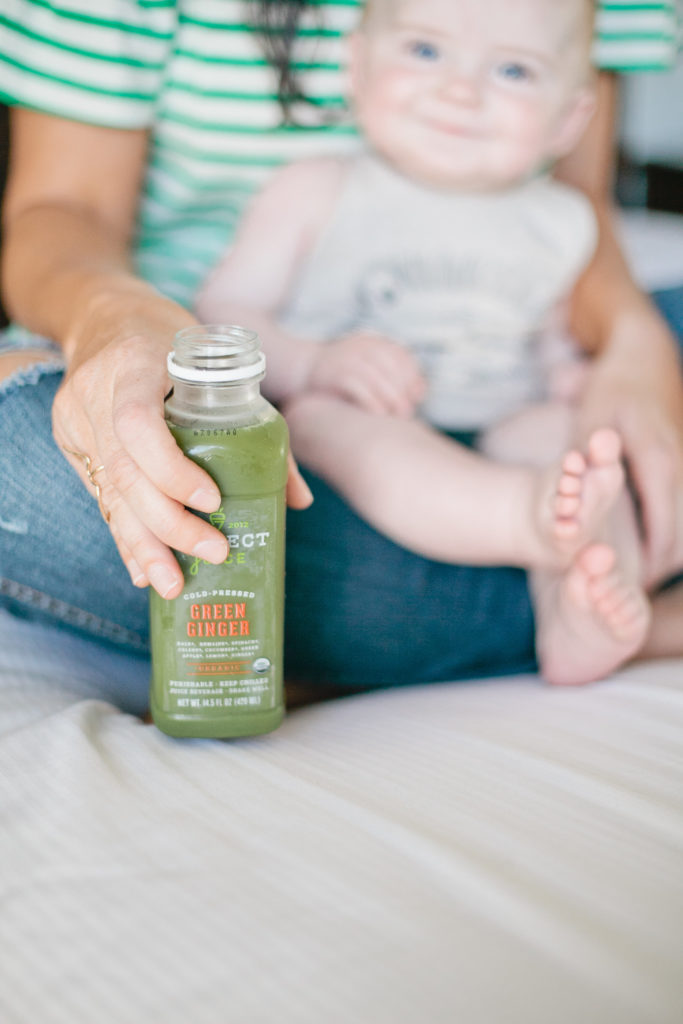 Project Juice made everything super easy for me by labeling exactly which bottles to drink at what point through-out the day. So really, I didn't have to think about it too much, which of course I loved! The less work I have to do, the better! Since I am a work from home mom, with two little ones with me most days, it was nice having the convenience of it all. I could just grab a juice and head off to the park, and when we were home I could just pop a soup on the stove to heat up. Easy peasy!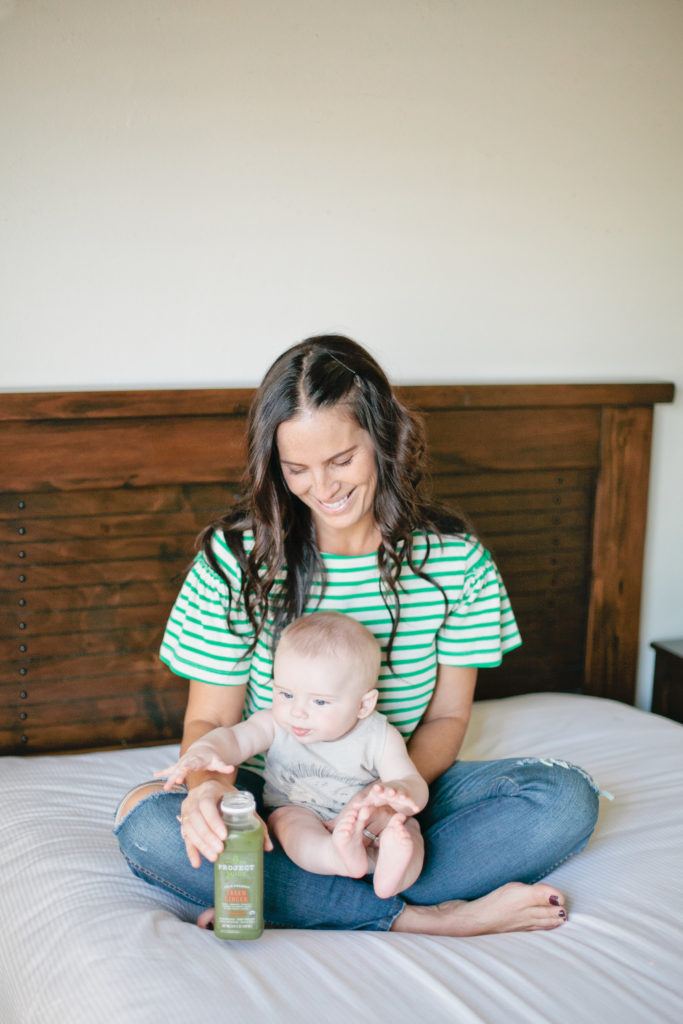 Project Juice also supplies an information card that tells you everything you need. I referred to the card quite a bit and it was super helpful. For example, they have tips, like advising you to always start your day with warm water and a big squeeze of organic lemon. They also give you ideas for snacks in case you feel weak, things like 1/2 an avocado with lemon and cayenne – one of my yummy favorites!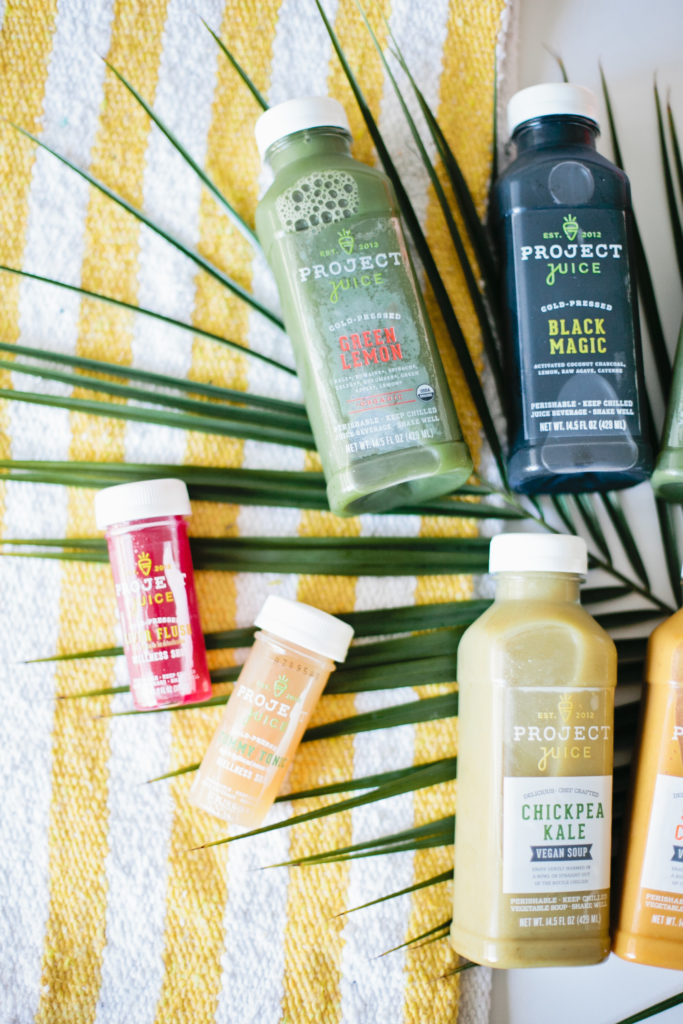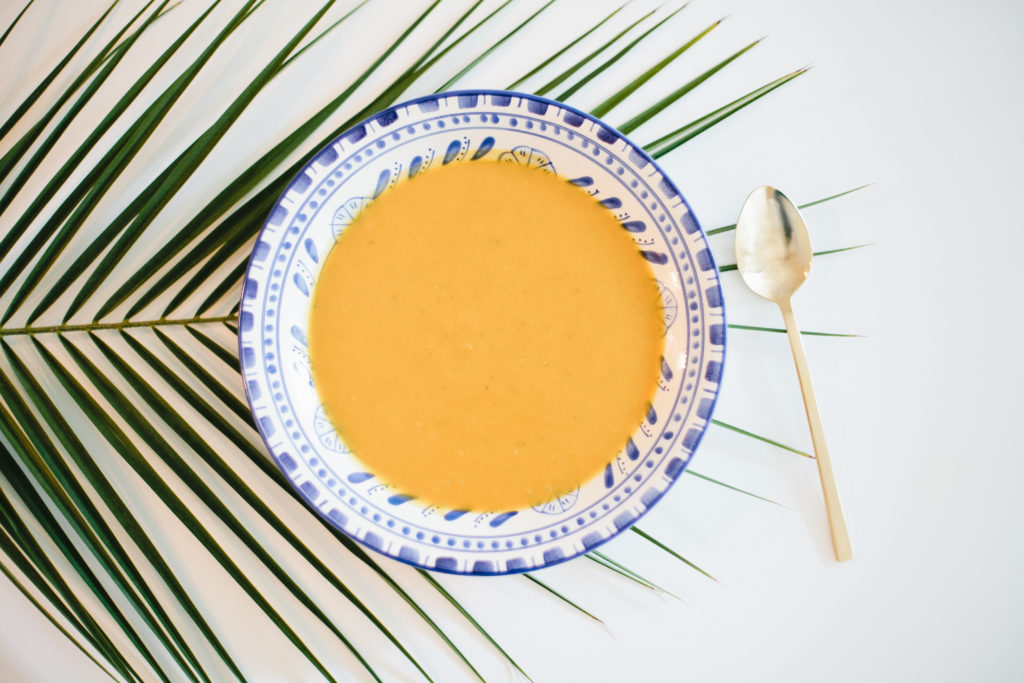 So how did the cleanse go? Well to be honest starting one made me nervous. I haven't cleansed since before the babies and most days lately I'm just eating left over buttered pasta – you other mom's can relate! So keeping on track worried me, but like I said, the convenience of it all really helped. I was also a little worried about liking the juices, especially the "Black Magic", I mean drinking something black like that just scared me! But it ended up being one of my favorite ones! I was also worried about being hungry… But adding in the soups really helped to keep me fulfilled.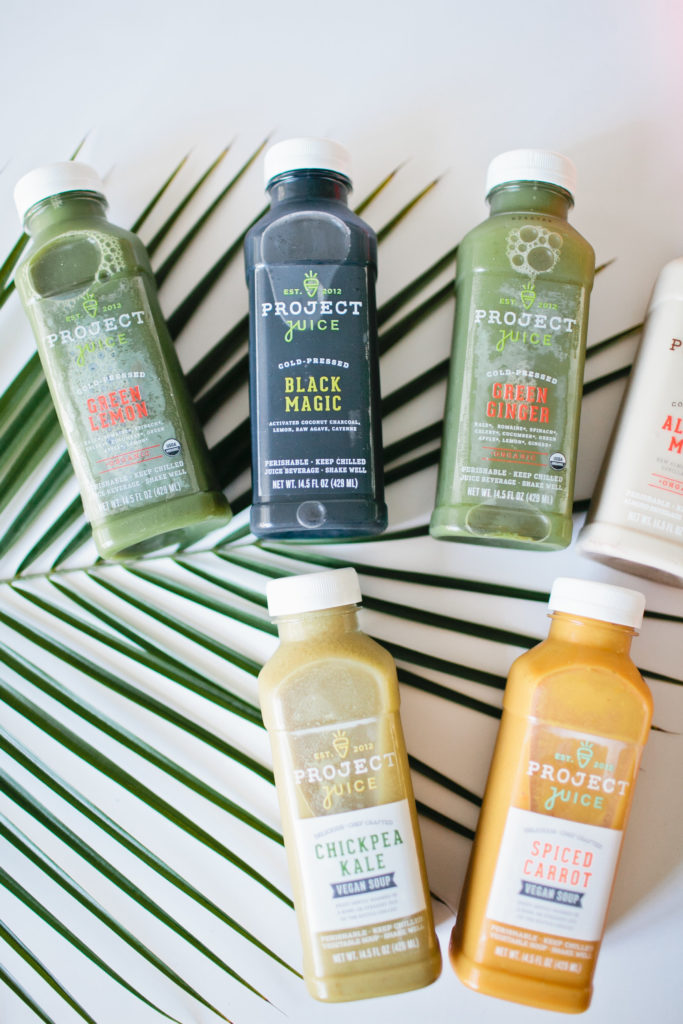 After the cleanse I felt a definite change, not to sound cheesy but I did feel rejuvenated! Being a mom is hard and taking time for yourself is even harder. It seems like you're always pulled in different directions, someone needs attention, dinner needs to be made, lunches need to be packed, etc. But doing this simple thing for myself and taking care of my health felt so good. Not only did my body feel good but my mind did as well.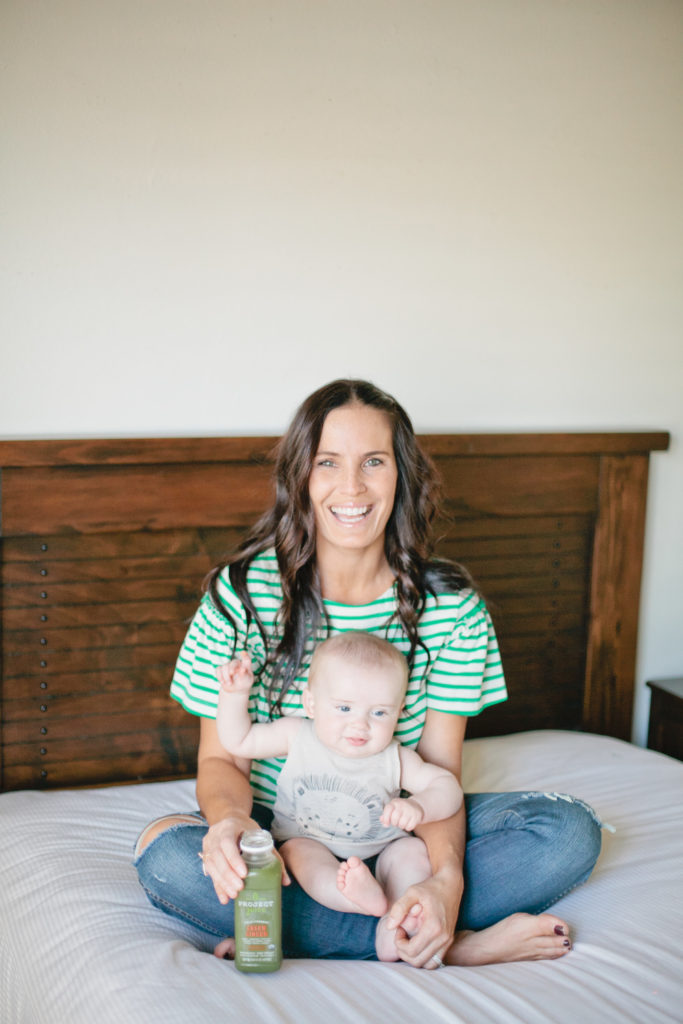 Doing things for our self – self care, which we talked about earlier this year – is healthy for everyone. For ourselves and for our families. I find myself making healthier decisions since my cleanse and I'm excited to get back out and exercise. It's time to feel a little bit like my old self, a new improved self with two kiddos an amazing husband and an exciting career. It's ok if I don't work out 5 times a week like I used to, but if I give myself a little bit of love and time every week I'll be happy!
If you want to try out the Rejuvenation Cleanse yourself Project Juice has been kind enough to share the love!
You can save 10% with code BEIJOSREJUV on an order $100 or more till 3/31/17.
If you have any questions about cleansing please feel free to comment below!
All photos by the talented Megan Welker
Stay healthy and happy friends!
xx
Jacquelyn