---
The weather is heating up, and summer is on my mind! Summertime randomly brings around more pizza for the Guido family. It would make sense if we had a pizza oven in the back, but we don't. Maybe we embrace our Italian side more in the summer? Who knows! But none the less, we love pizza. My kids are at the age now where I can get a little more creative with the ingredients for our pizzas. My favorite is taking pizza and making it into more of a dessert pizza. And this blackberry goat cheese pizza screams summertime goodness!
Where did the heck you find this recipe, Abby? Well… we have a fun pizza party shoot that Jacquyeln styled up this week on the blog, and we wanted to feature a pizza the same week. These are the features I love to do, where I can get as creative as I want. And pizza is a blank canvas if you think about it. I have been craving lemon poppyseed pancakes with blackberry compote that I use to get at the Fairmont Hotel in San Francisco. So I thought, I wonder if I could make a pizza with the same concept. So I did!
If you are a fan of lemon poppyseed pancakes and blackberries, plus goat cheese, then this pizza is for you!  Again, this is more of a sweet pizza then savory, which would make a great appetizer.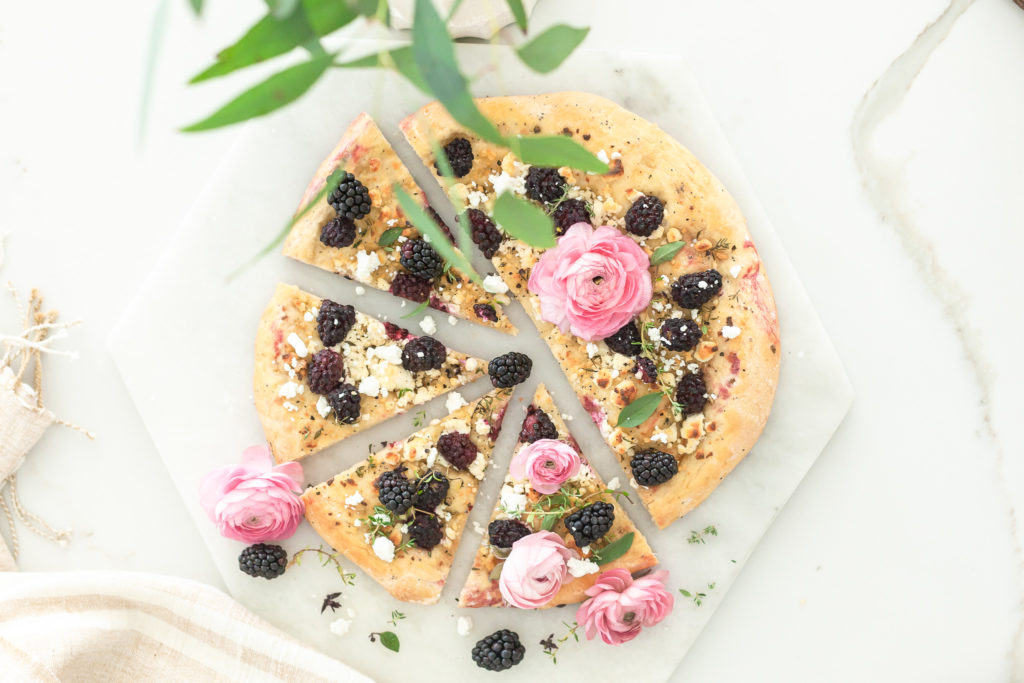 I N G R E D I E N T S
16 ounces Pizza dough
Cornmeal
Olive oil
8 ounces goat cheese
8 ounces of ricotta cheese
1/2 pint blackberries
Fresh lemon thyme
Fresh cracked pepper
Poppy Seeds
1/2 cup Lemon Zest
Honey
D I R E C T I O N S
Pre-heat oven to 425 degrees.
Let the dough reach room temperature. Sprinkle a little cornmeal on a parchment-lined baking sheet. Mash up a some of the blackberries to create some juice. Drizzle the liquid over the dough, and knead in to create a swirl pattern. Then pull out the dough to create a round pizza.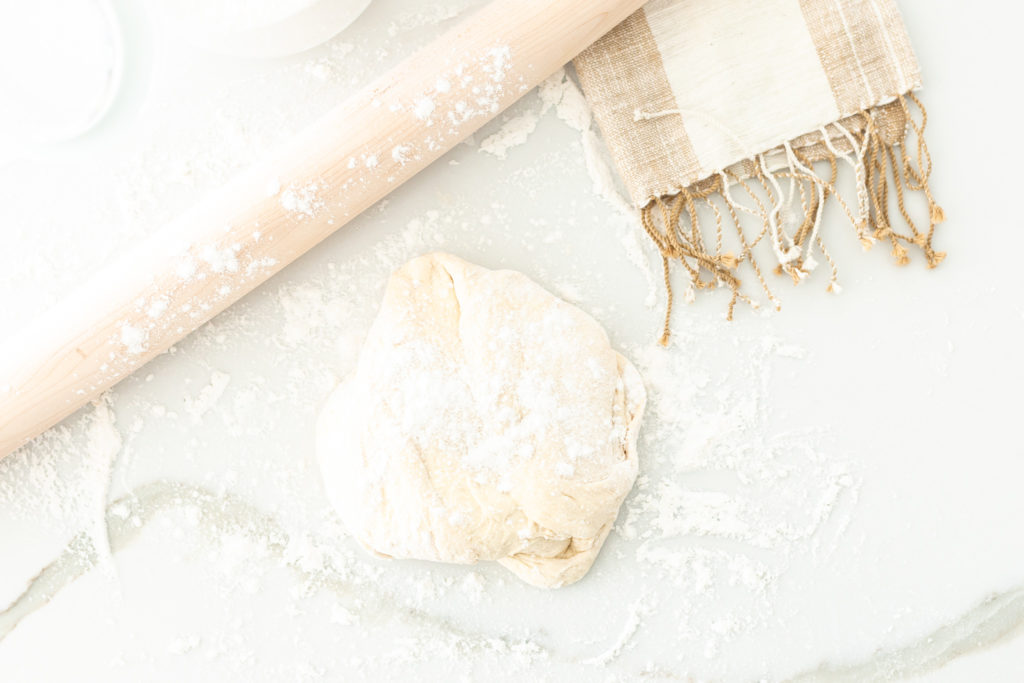 Next, sprinkle the poppy seeds and lemon zest onto the pizza dough. Press in gently to make sure they stick to the dough.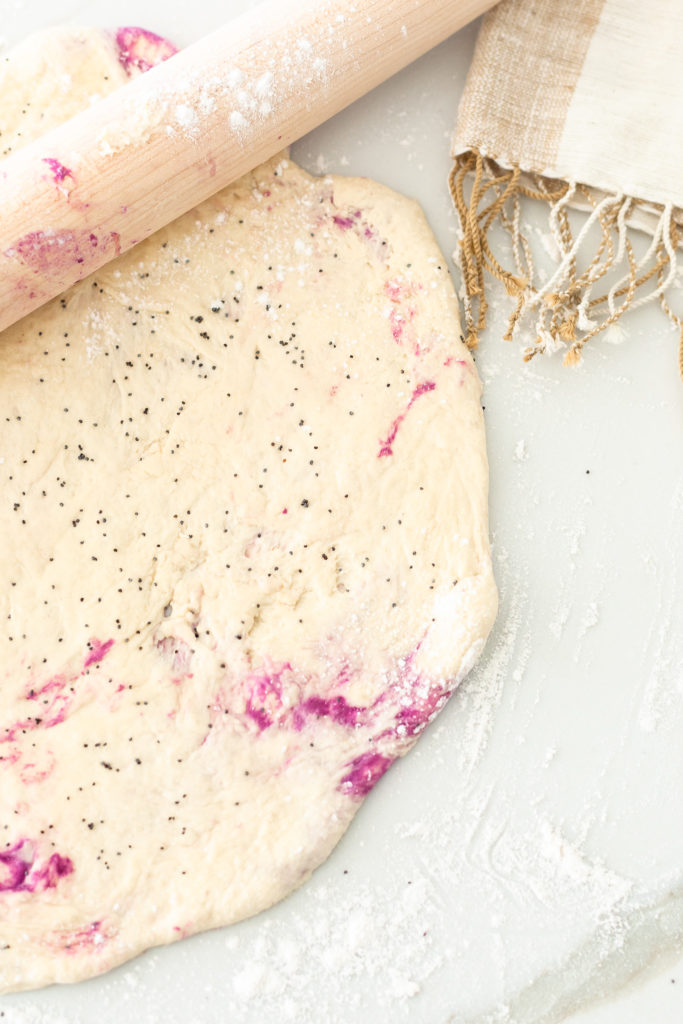 Drizzle the pizza with olive oil, and sprinkle the goat cheese and a few blackberries. Dollup the ricotta cheese on top as well. I did these in small dollops to have them be the same ratio as the goat cheese. Save some cheese and blackberries for garnish. Finally, sprinkle with fresh lemon thyme and fresh cracked pepper.
* I didn't use lemon thyme here; I used orange thyme. We just planted it in our little garden. So if you only have regular thyme, totally ok!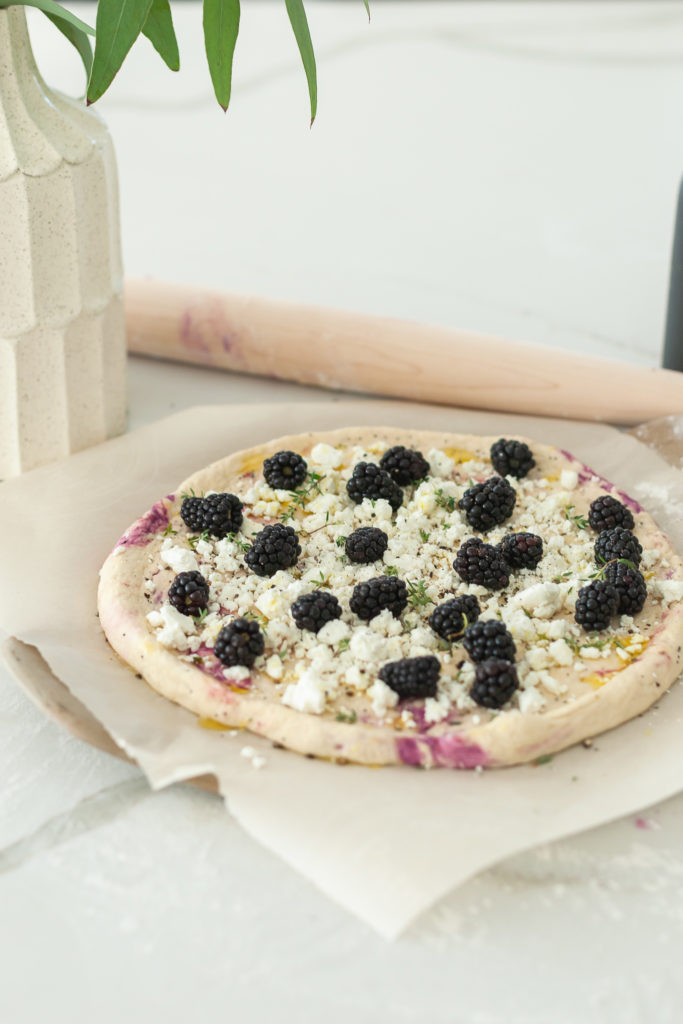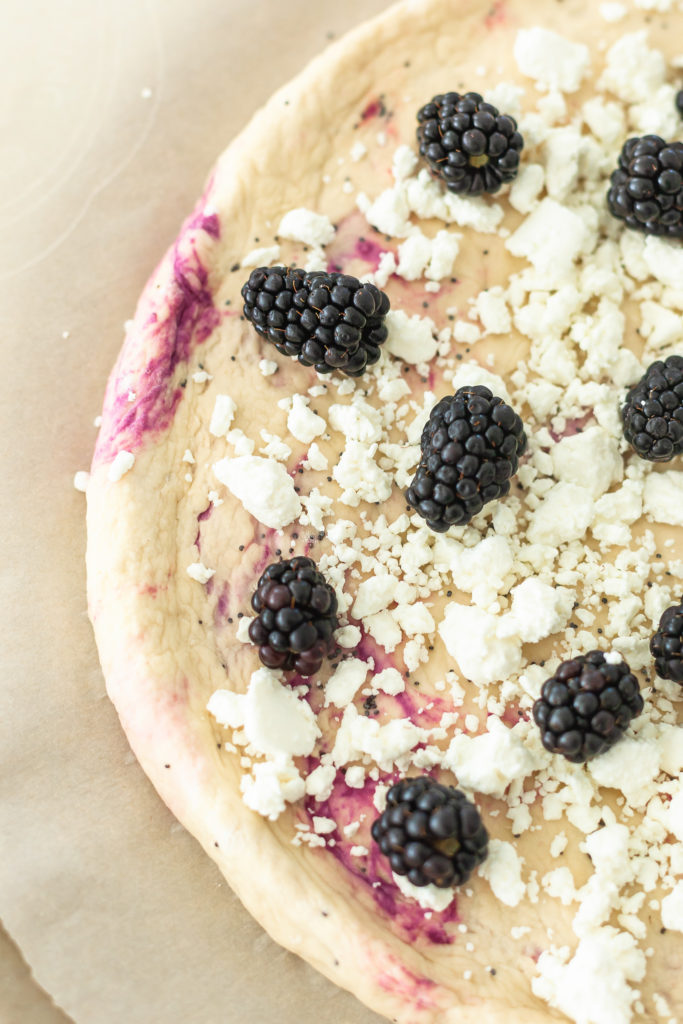 Bake for 18 minutes until cheese is melted and the dough is cooked through.
Once cooled, slice up and garnish with the remaining goat cheese and blackberries. Adding fresh blackberries is a must! No one wants just wrinkly blackberries. Fresh ones, add that freshness to the pizza. For the finishing touch, drizzle honey on top of each slice before serving. The honey adds that extra sweet touch to balance all the flavors.
xx
Abby
SaveSave
SaveSave
SaveSave
SaveSave