So you all know how we like to make a BIG deals about birthdays around here.  We are always looking to do something unique, all the while pleasing the hearts and souls of our little ones party dreams!  This year I got a little smarter and decided to combine the girls birthday party since they have birthdays a couple months apart.  About eight months ago a friend of mine turned me on to The Nail Truck on instagram.  I instantly knew that I had to try and make that happen for the girls this year.  They absolutely love getting their nails done with me, whether it's a home or if I take them into my salon.  Let's take a peek…
All photos by Corrie Lynn Photo
The second this airstream trailer turned into mobile nail salon pulled up on my street, the girls went a little crazy!!  They were couldn't wait to go in and get pampered.  I added some amazing balloons from my friends over at Wild Child Party and we were good to go!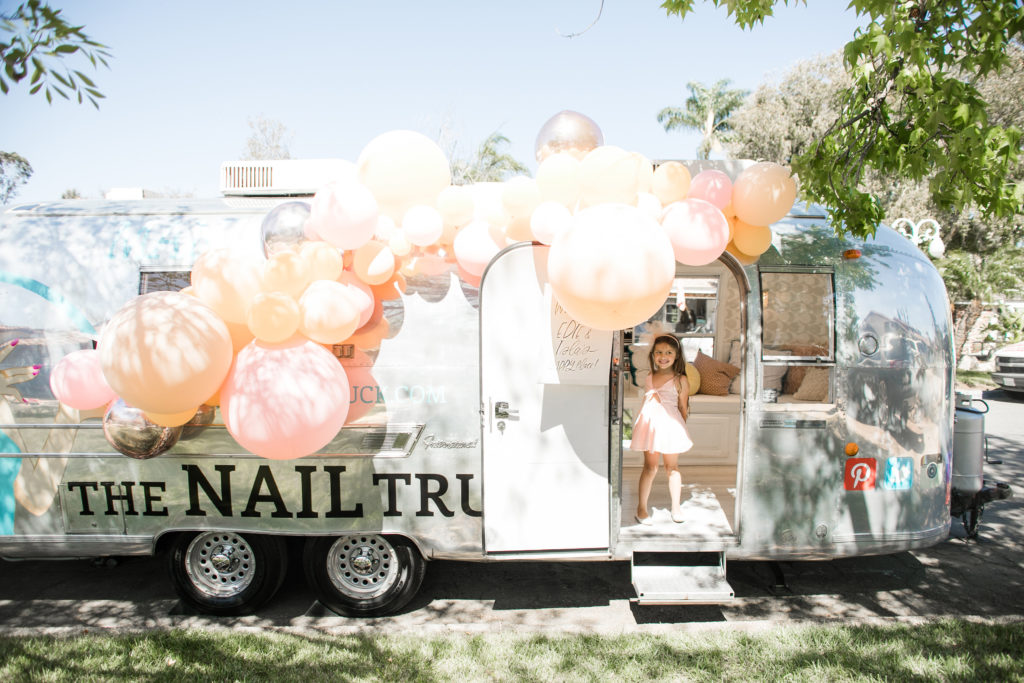 I set up the desserts from the amazing and talented Sugar Crush Sweets inside the trailer.  These ladies do not mess around when it come to detail on sugar.  Their desserts are so pretty and fun and not to mention pretty yummy.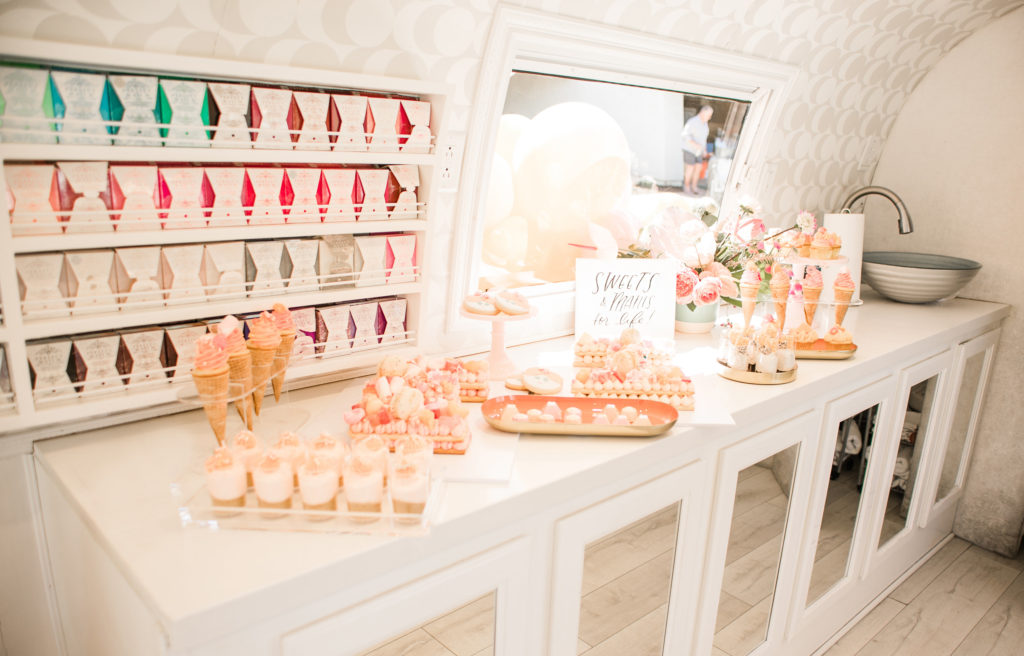 We did cookie cakes this year for the girls, which were gorgeous!!  I'm a little obsessed with them right now since they are all the rave.  Diana from Sugar Crush Sweets was amazing to work with, she helped me curate all the small dessert add ons which included some ice cream cone cupcakes, sugar cookies, chocolate gems, regular cupcakes, and cheesecake cups!!  Whew, we had a lot of dessert. I kept adding because she makes all look so pretty, I wanted it all represented on the dessert table.  It was quite the statement at the party!!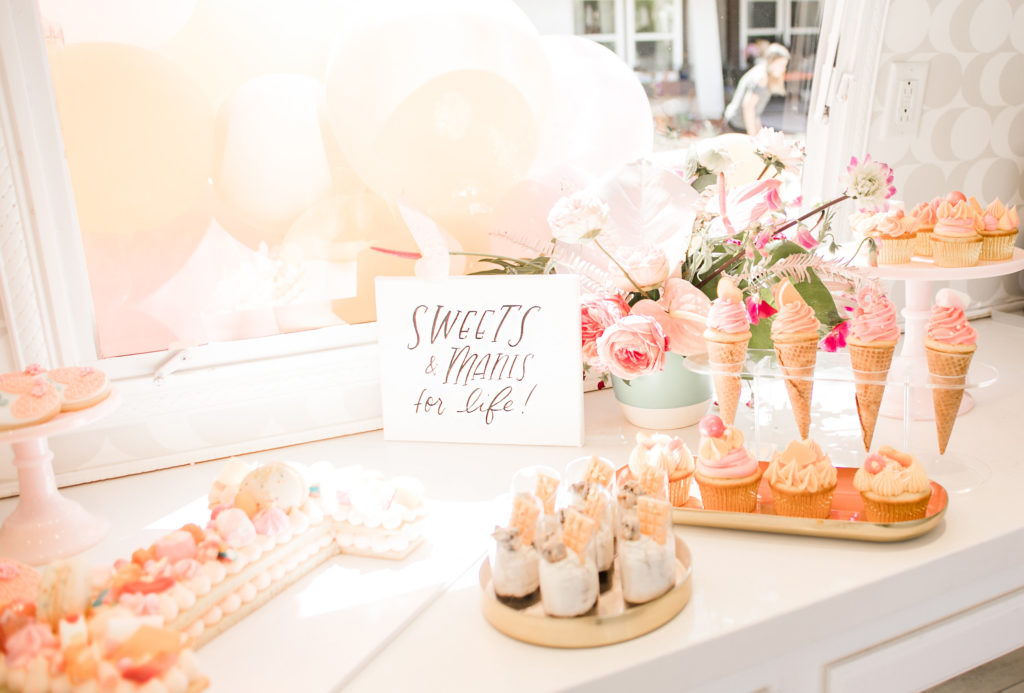 I'm a sucker for cheesecake and these oreo cheesecake cups were nothing short of amazing!!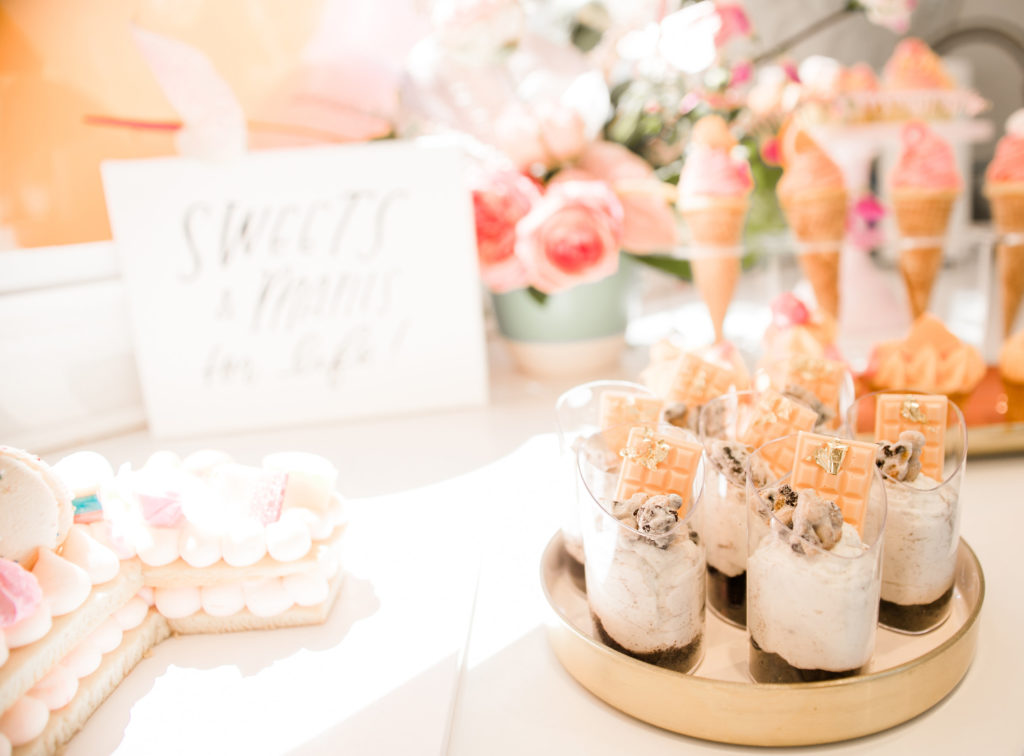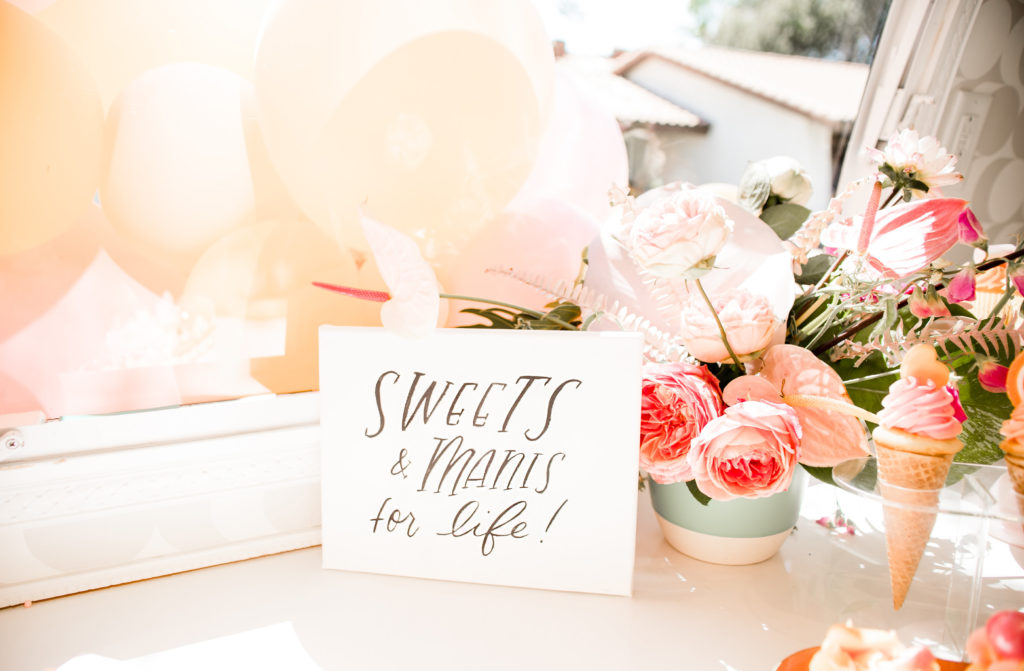 I mean…what little doesn't want to just grab an ice cream cone cupcake!!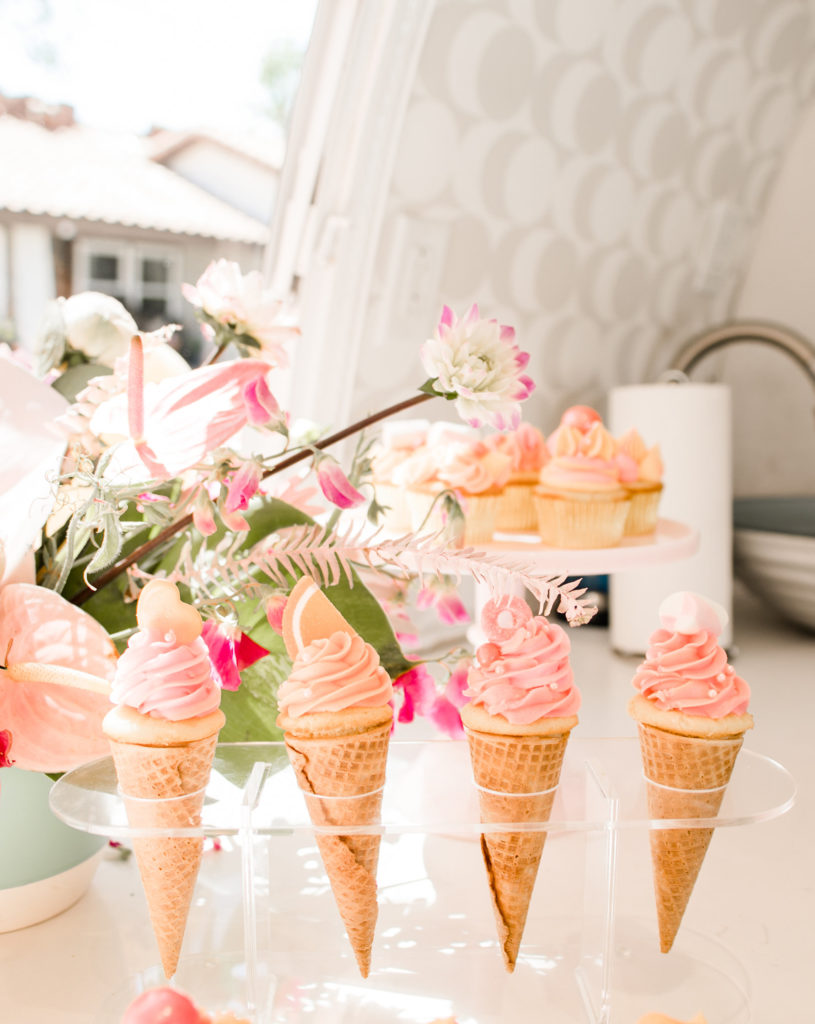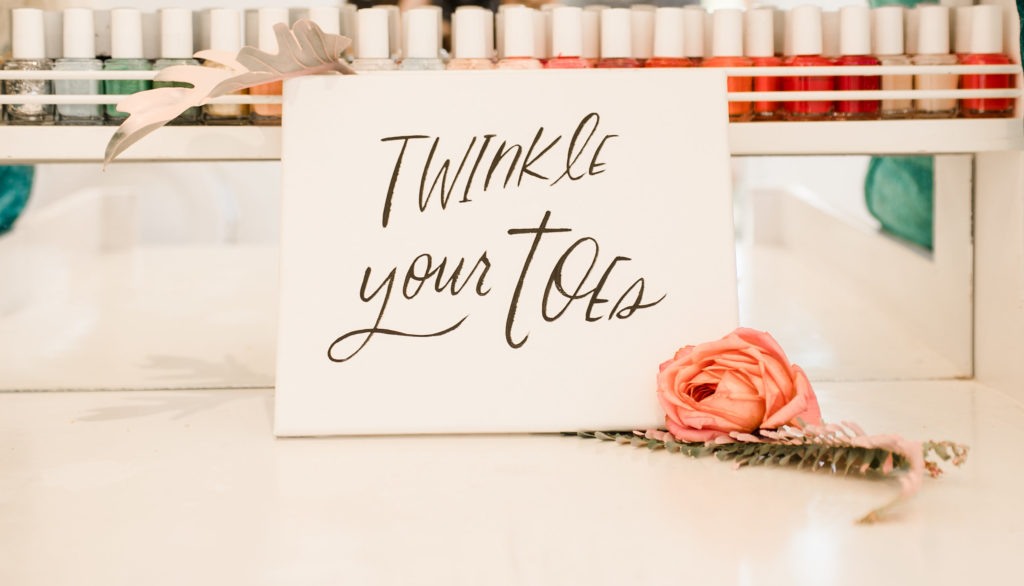 Here is Edie…ready to party!!  The Nail truck is so pretty inside with lush pillows to relax on while getting your nails done and a nice soothing decor throughout!!
Just outside of the trailer I set up a little lounge with some blankets, pillows and cookies.  The area was perfect for the girls to wait their turn to get their nails done.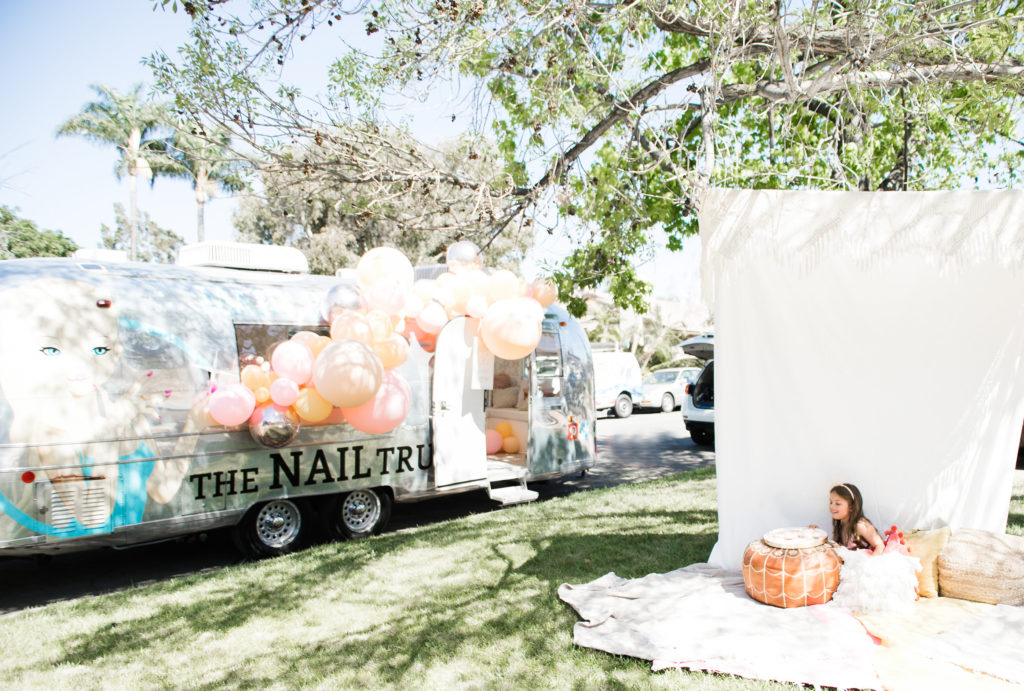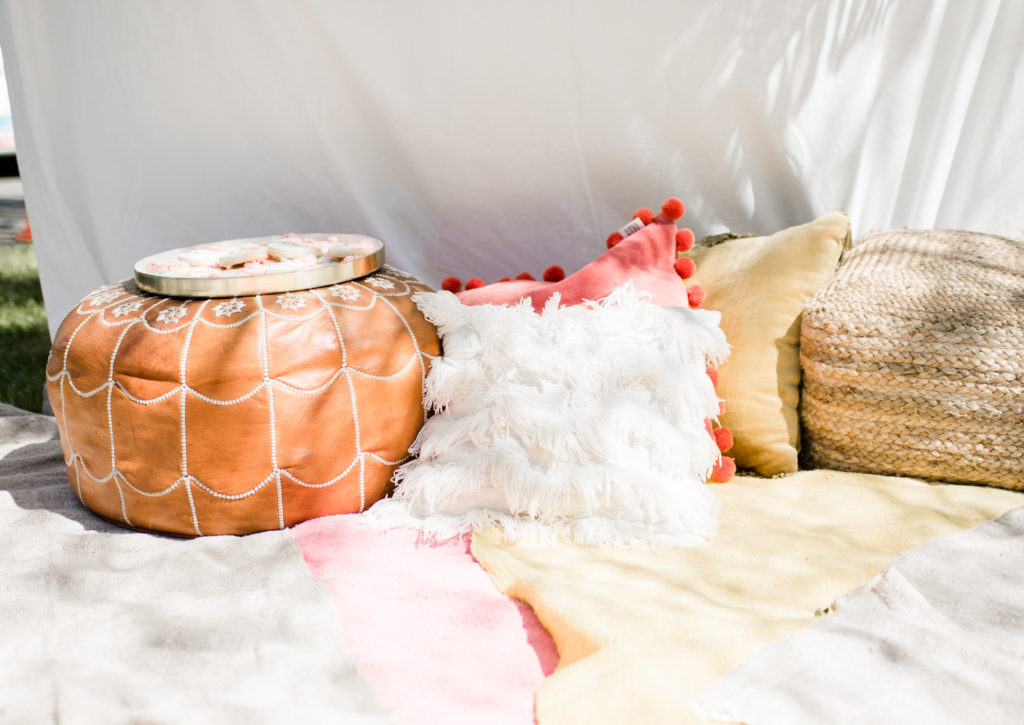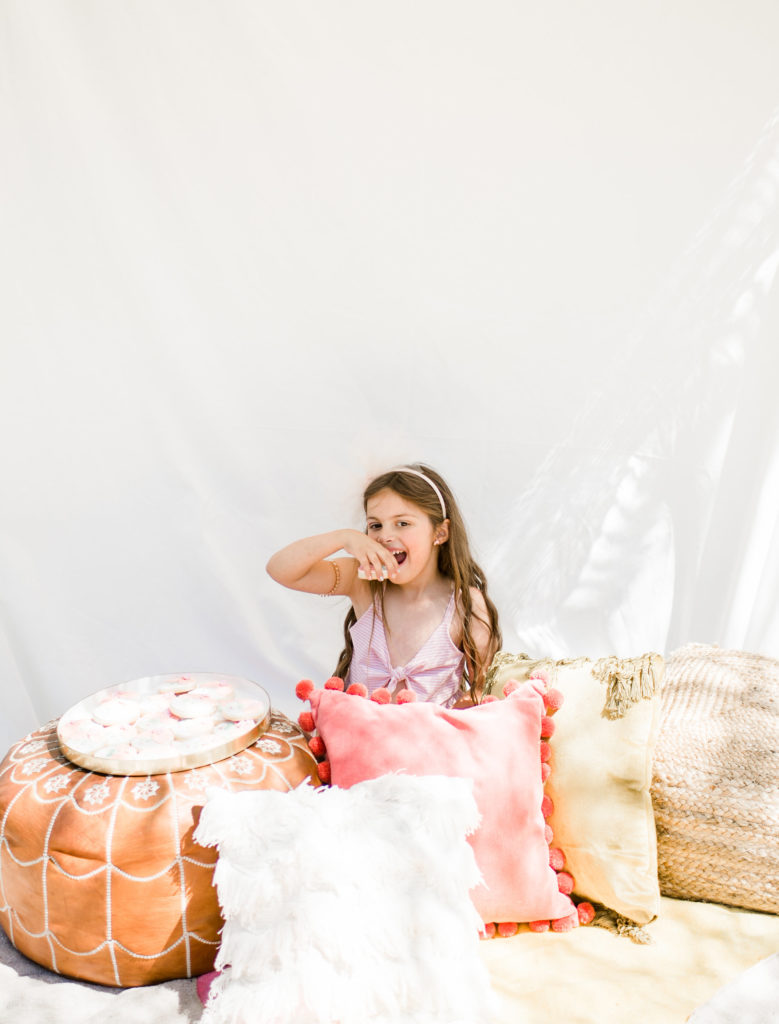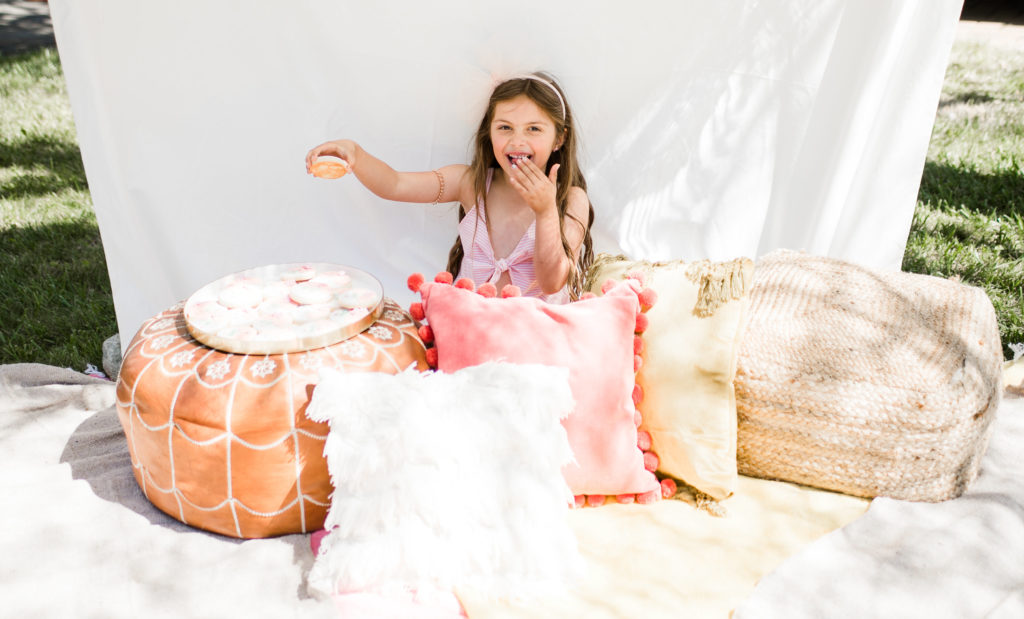 Just in front of the lounge I set up their little table filled with flowers from Rooted & Wild, and tables and chairs from Witty Rentals.  I love setting up kids tables, it all looks so cute in a mini version!! And the ratan boho bench for the special birthday girls to share.
I stuck some flowers in the bench to add some detail there…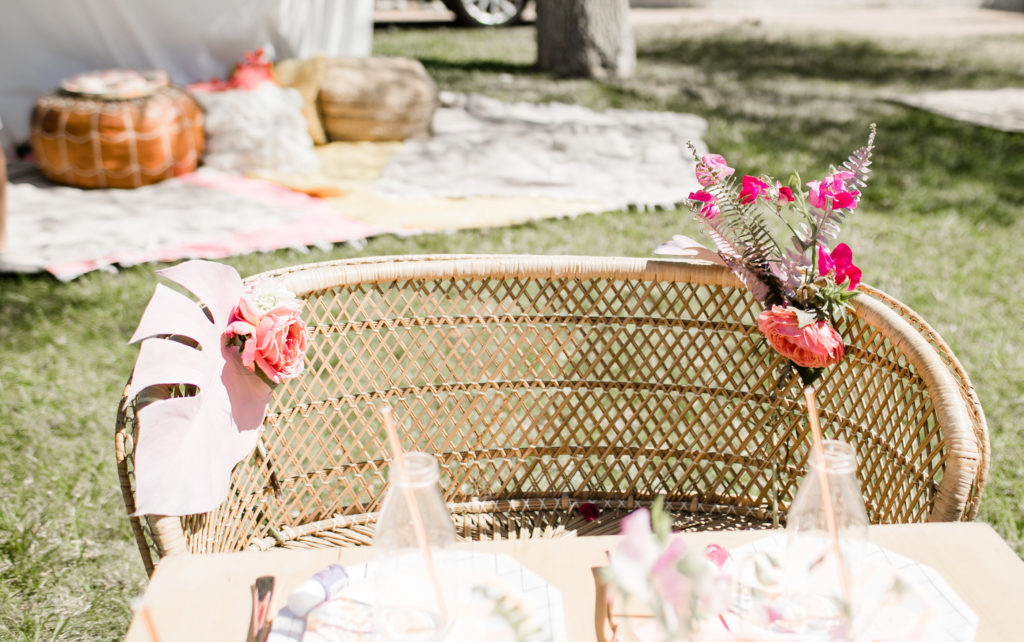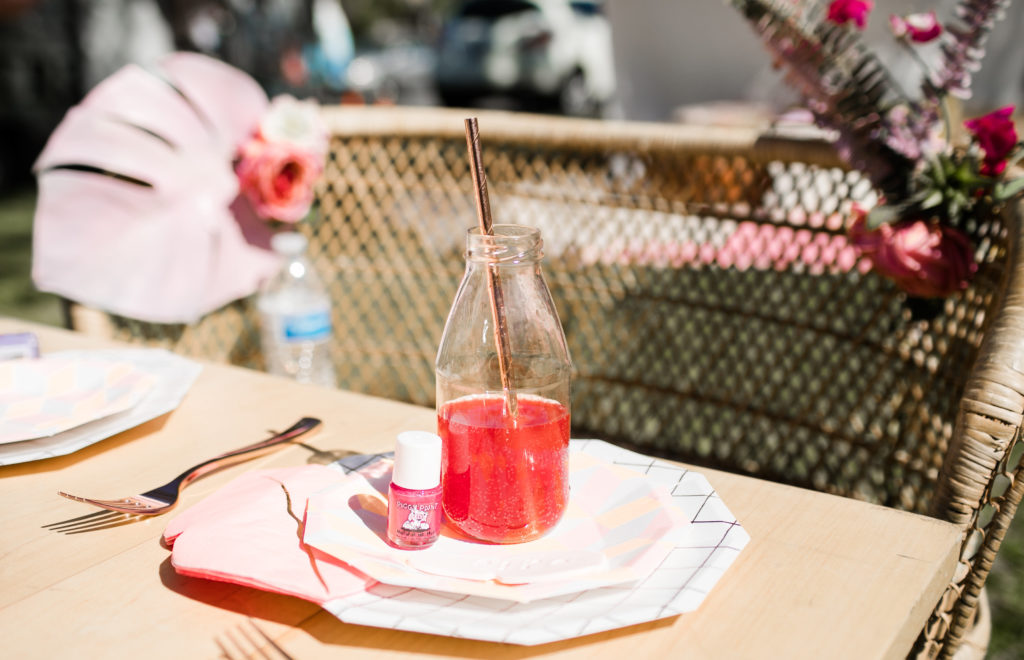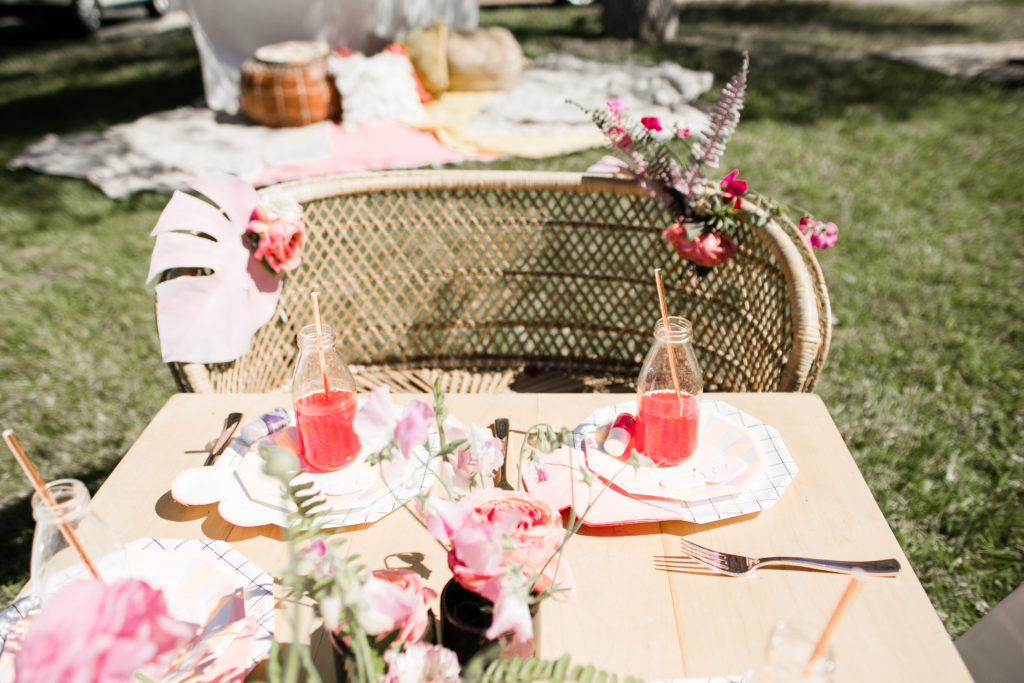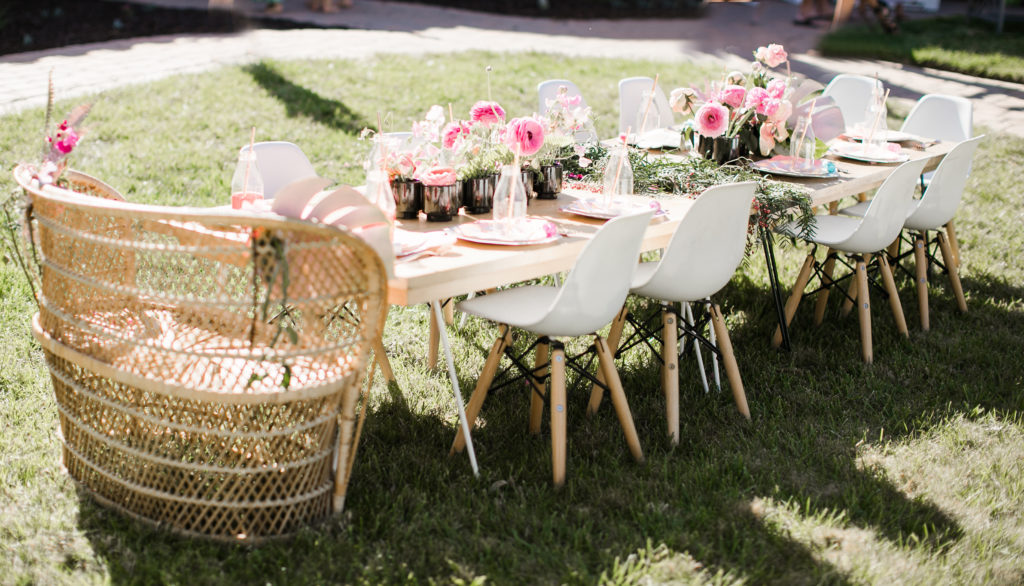 Birthday Girls!!  If you can't tell, Isla want's to be just like big sis…copying her every move!
Cookie Details…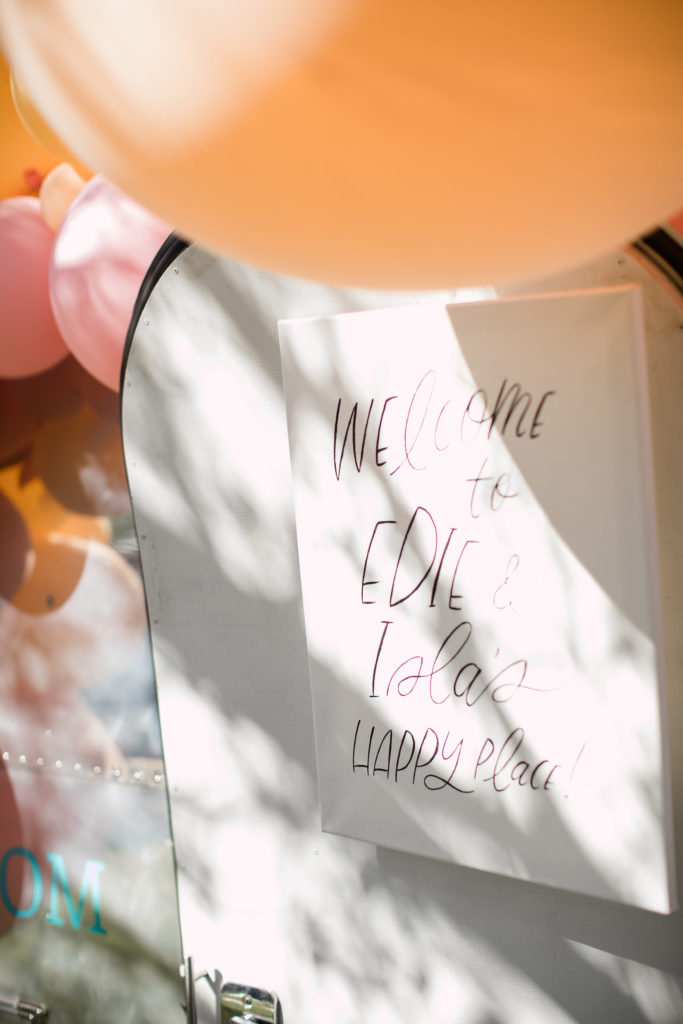 Circling back to more desserts, because they were so pretty!!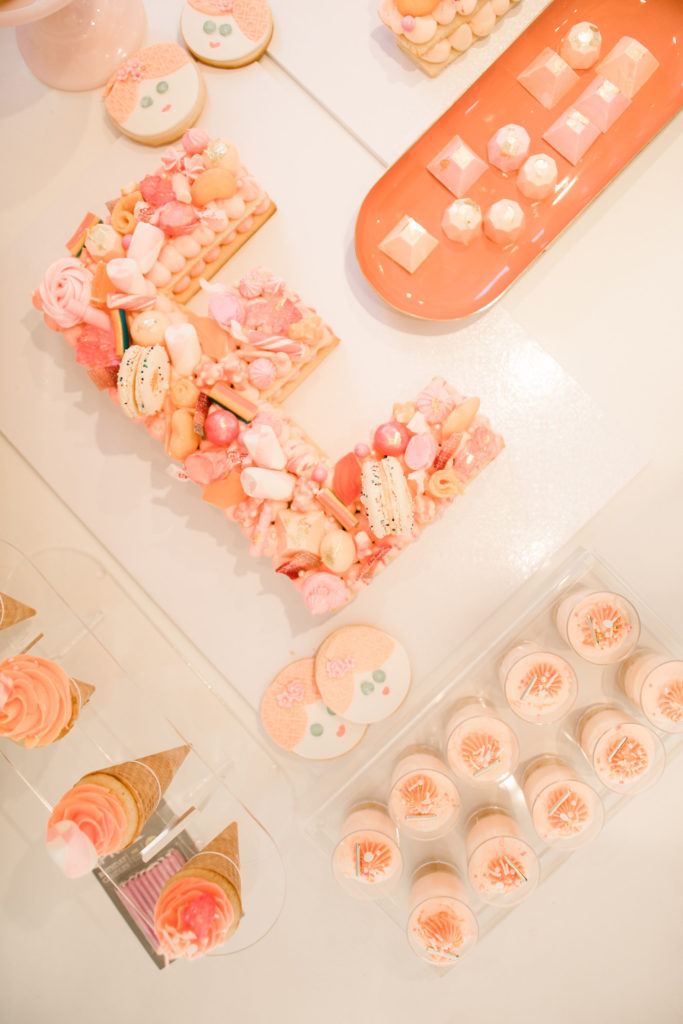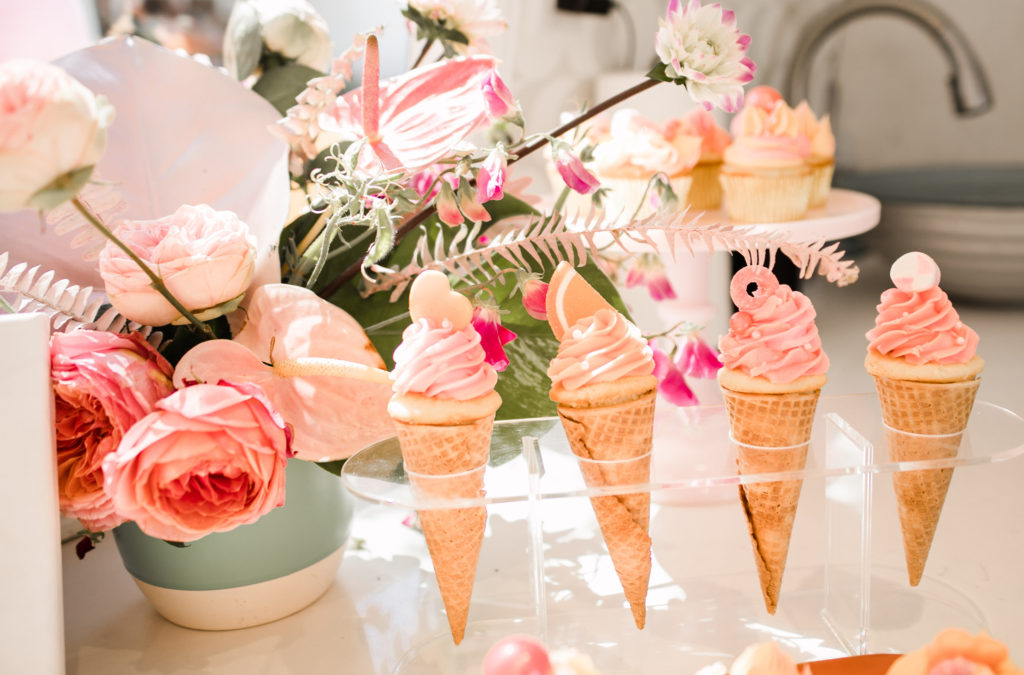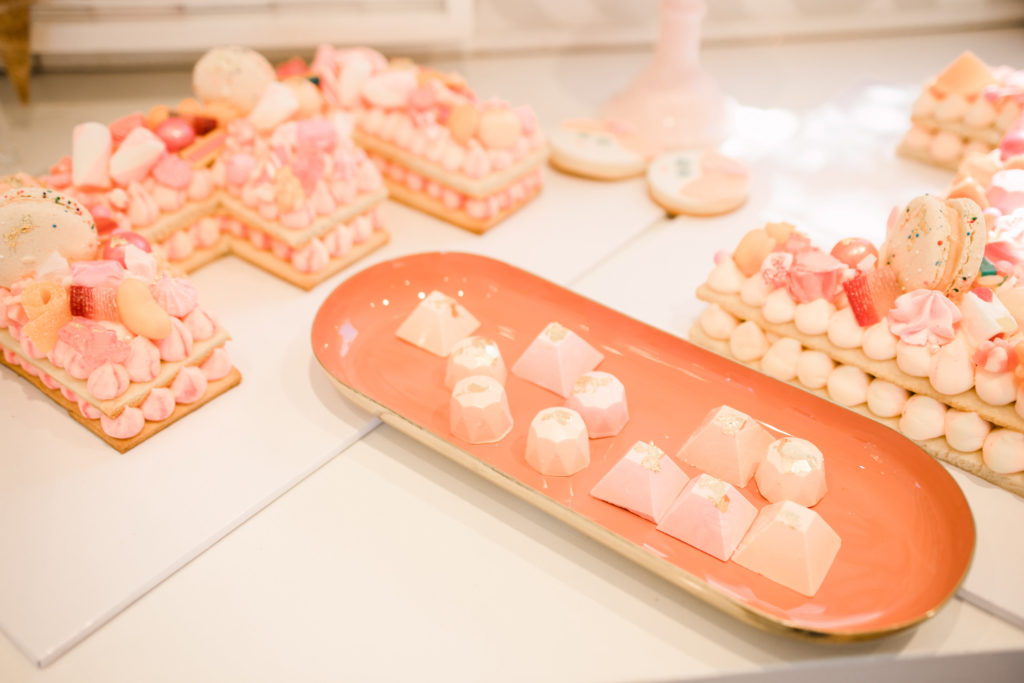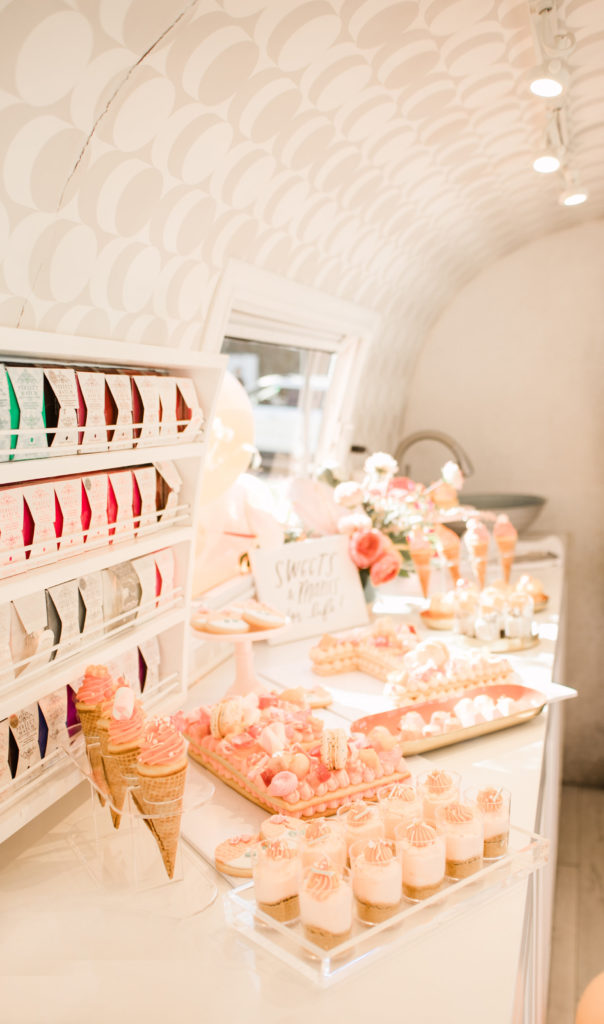 Our gal Tina from @missmultee did the signage and invites.  She is so talented, this invite tho!!
Our face painter was pretty legit!!  Sara from Couture Paintings is amazing!!  The kids loved popping on over to her chair from some floral designs after their mani pedi's.
Had to have some face paint options for our favorite boys Court & Levi too!!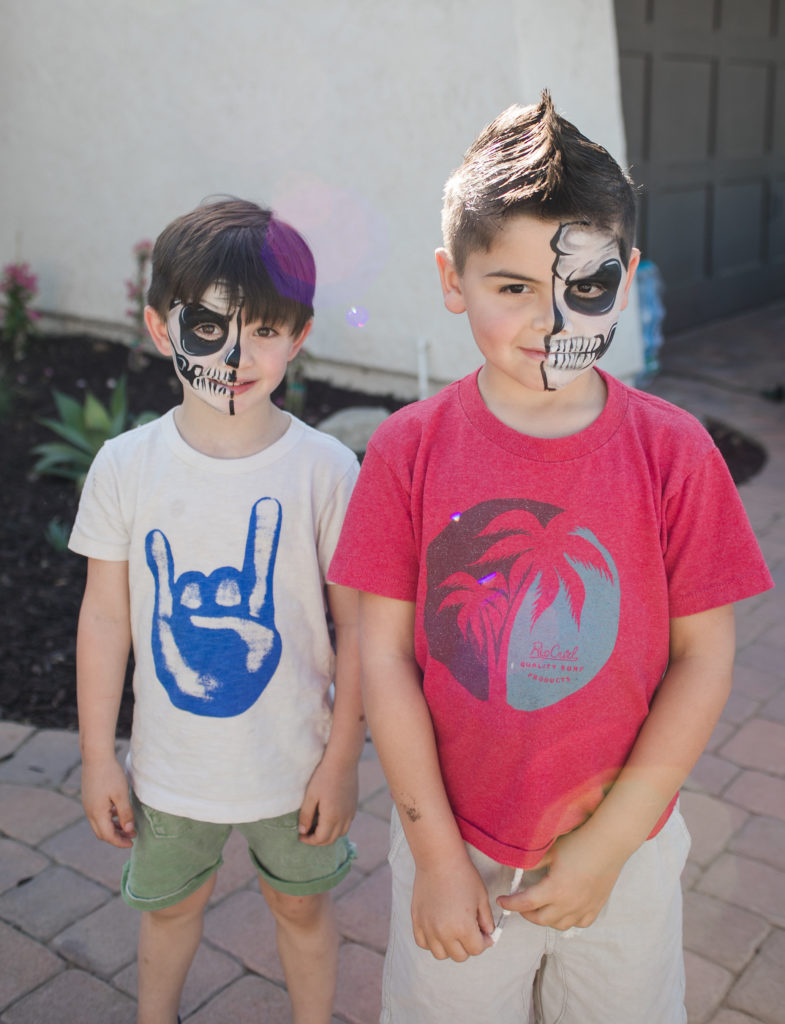 CHEERS!!
I had a great time planning this little shindig for my girls, had to include all of us together as a family on this special day!
Cookie Cake time!!
Happy 6th Birthday to Edie and 3rd to Isla!!  They had a great time. These memories validate for me how important it is to celebrate life's big and small moments.  It's definitely my jam!!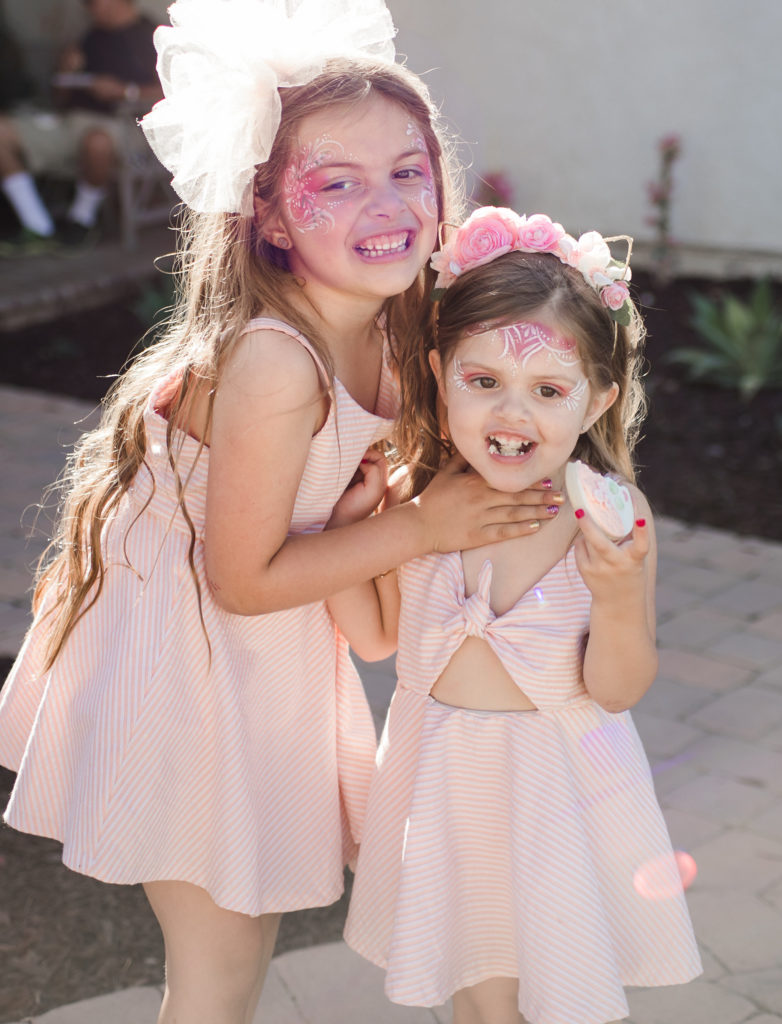 Xx Leah
Invites & Signage: Tina Yang @missmultee