Happy St. Patrick's Day!!! As you know, we like to celebrate every holiday here at Beijos. Even the random Instagram holidays, but I think we've celebrated most of them over here! St. Patrick's Day is no exception! My mom always liked doing something special for it as she's Irish, so I want to make it special as well.
Each year we try and do something different on the blog, but I think this year is the best yet. There's just something so pretty and classic about the shoot we are sharing today. I love how ethereal it is and I'm excited to share it with you today! Keep scrolling for a whole lot of pretty captured perfectly by Lorin Kelly Photo.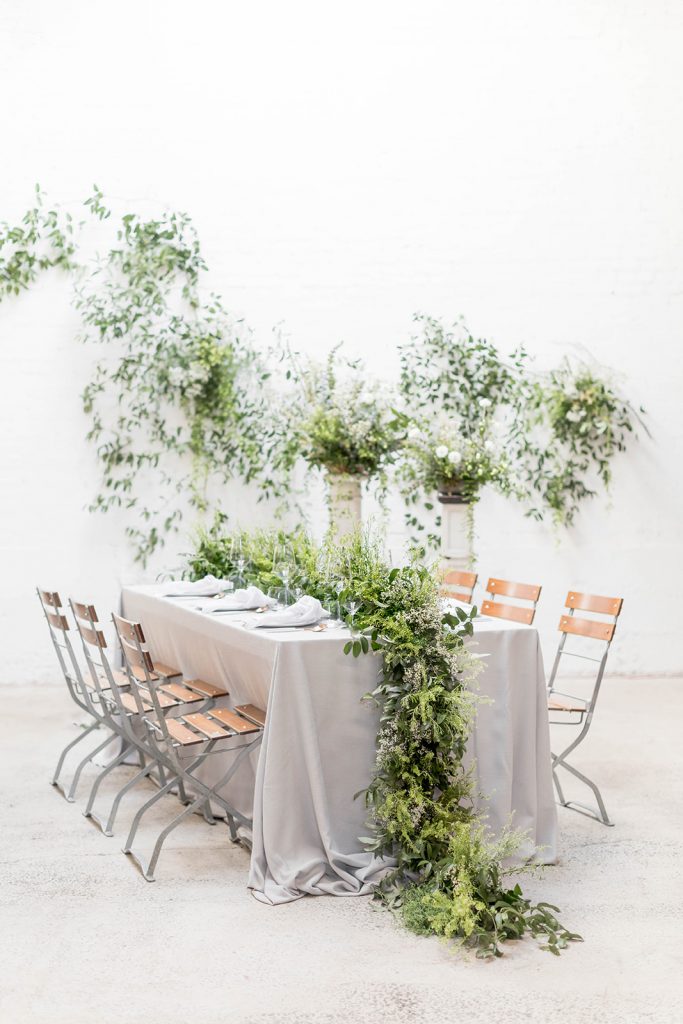 Our pretty invite is by none other than Proper Letter. She always has the prettiest handwriting and I love her simple yet classic approach to her creations. Lorin styled this one so beautifully too with a little moss and stunning linens from Party Crush Studio.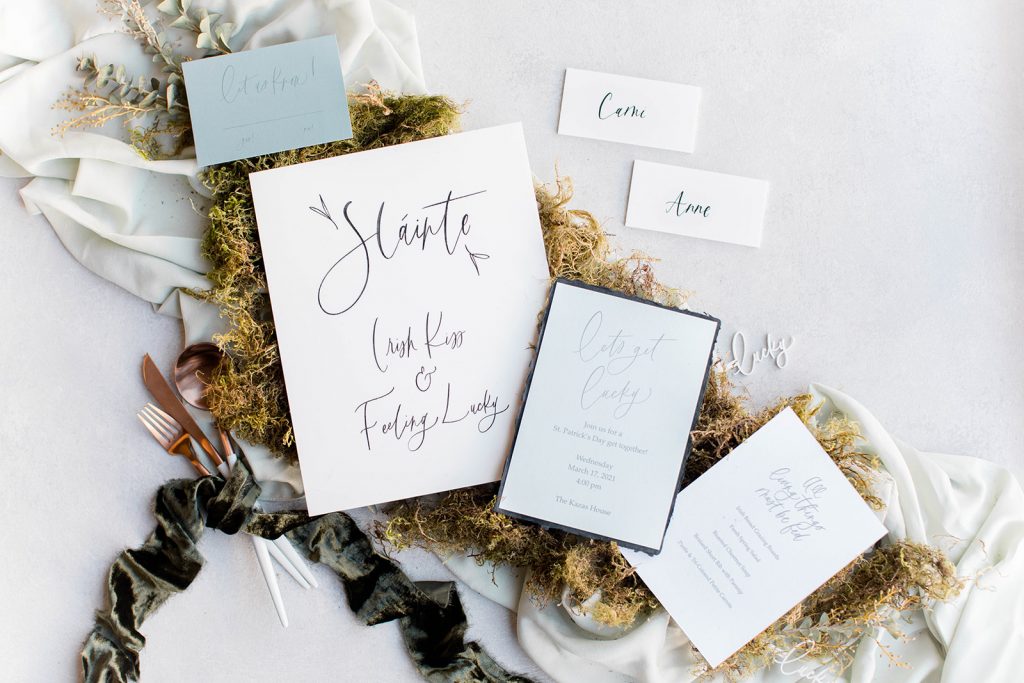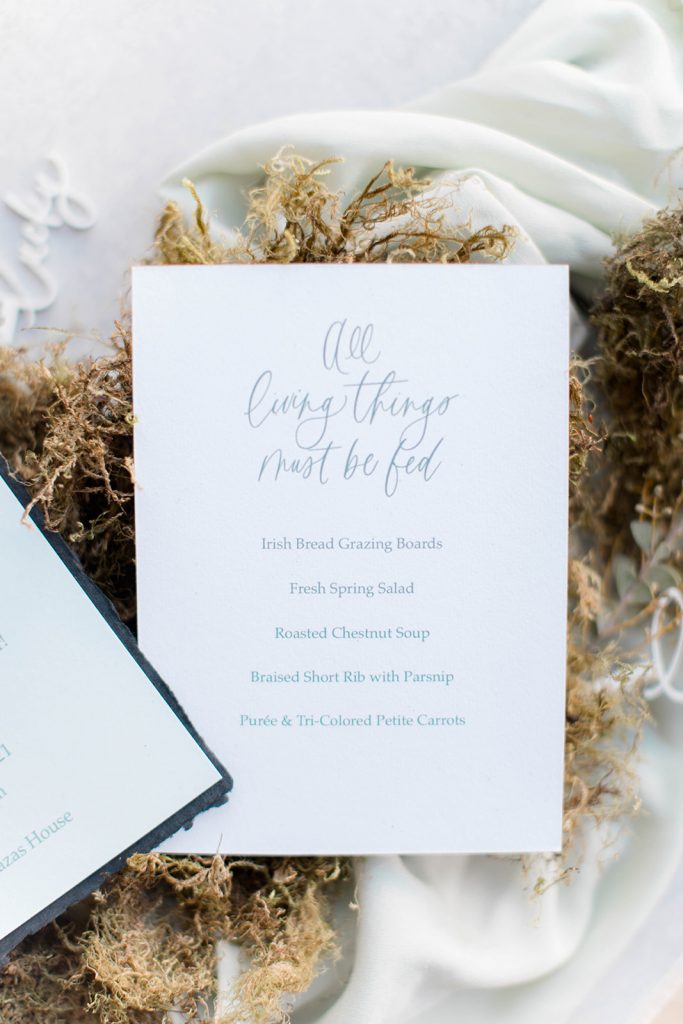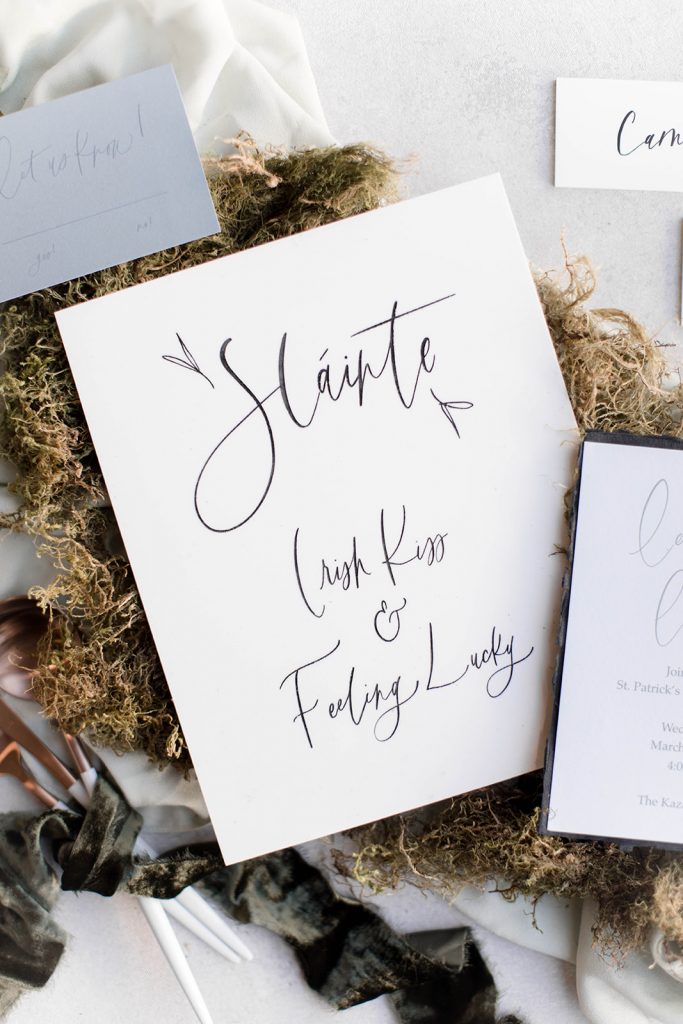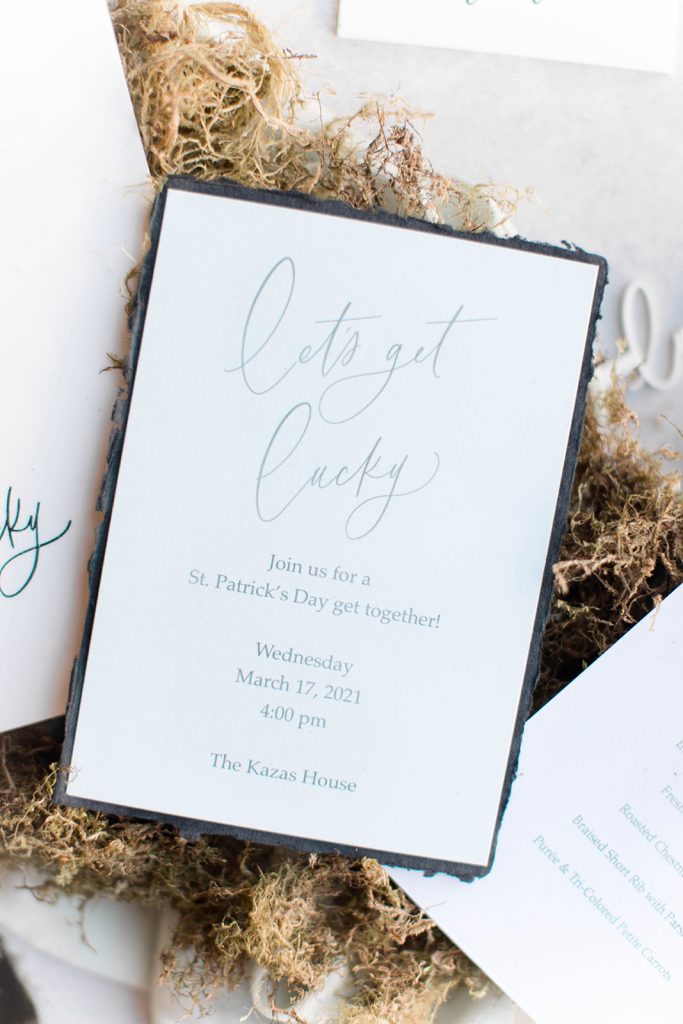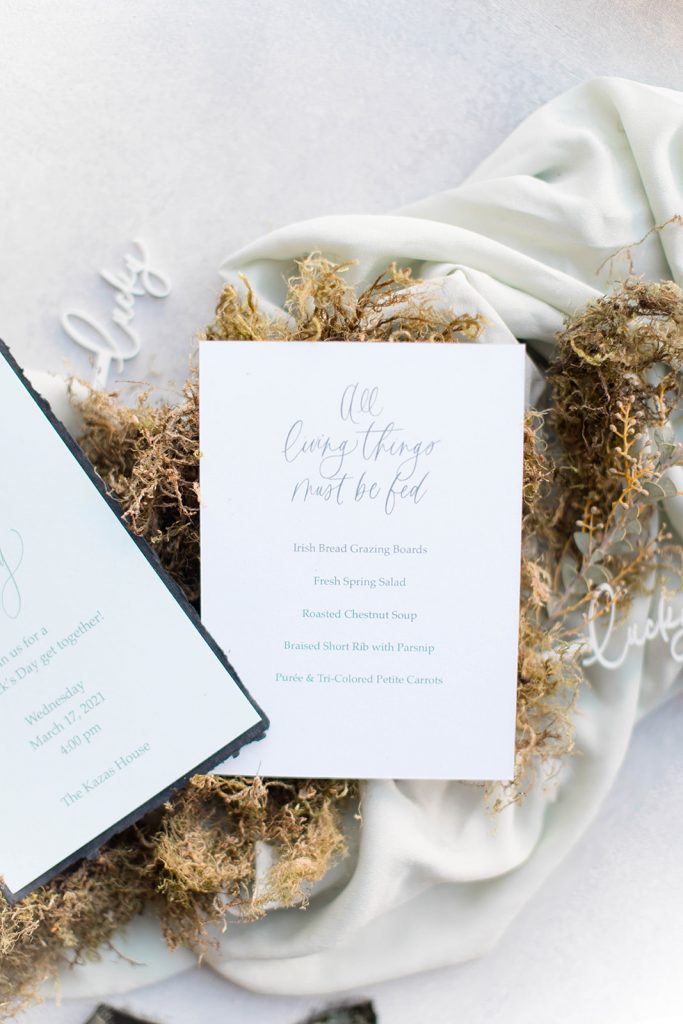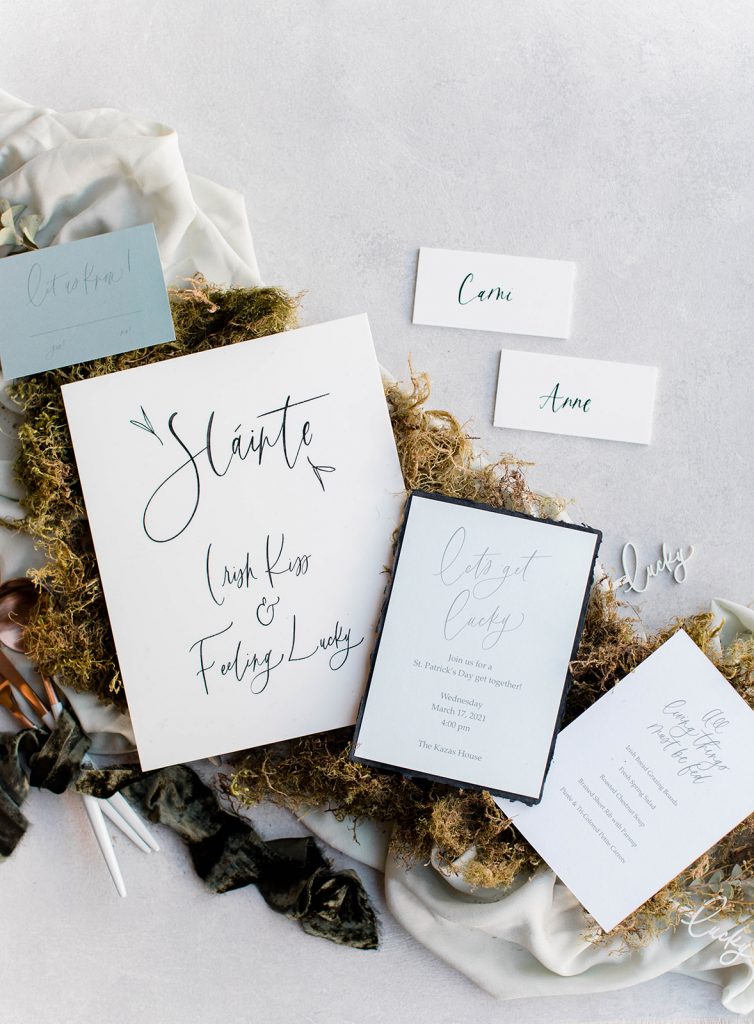 Our table is pretty darn gorgeous if I do say so myself! I was able to work with Lori from Golden Sol Floral Co. for the first time and she seriously amazed me with her talent. I love the greenery garland she created for the table and all of the pretty greens in the background.
This time I decided to use linen on the table, I don't often do this but was drawn to that flow look for our shoot. Plus, I love that grey color that Signature Party Rentals has, isn't it perfect? And of course, the bistro chairs from Sweet Salvage Rentals just completes it!!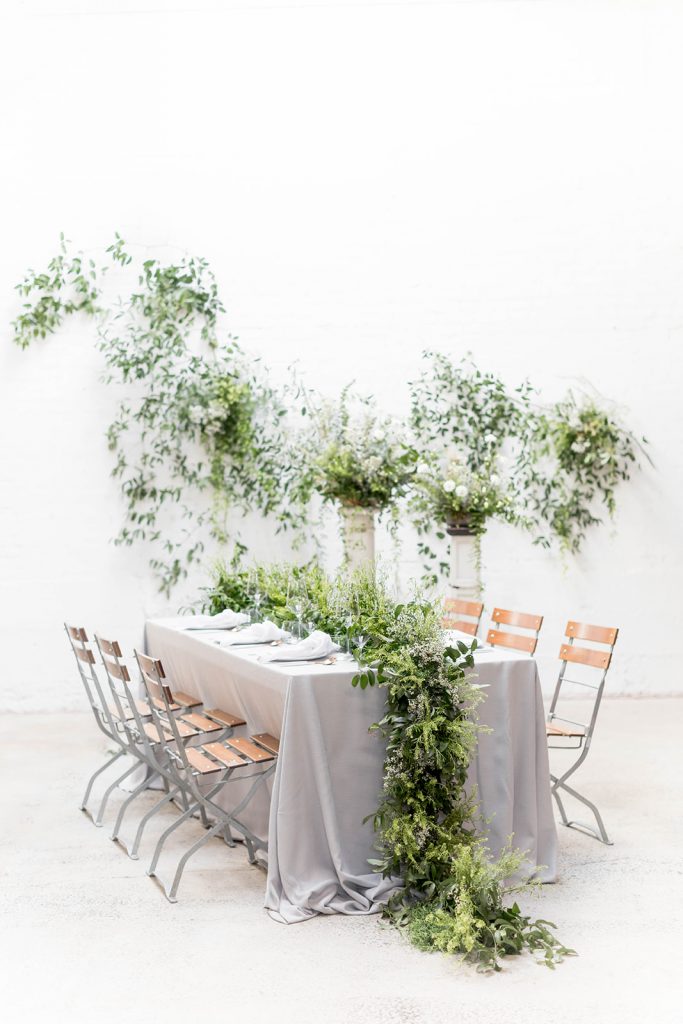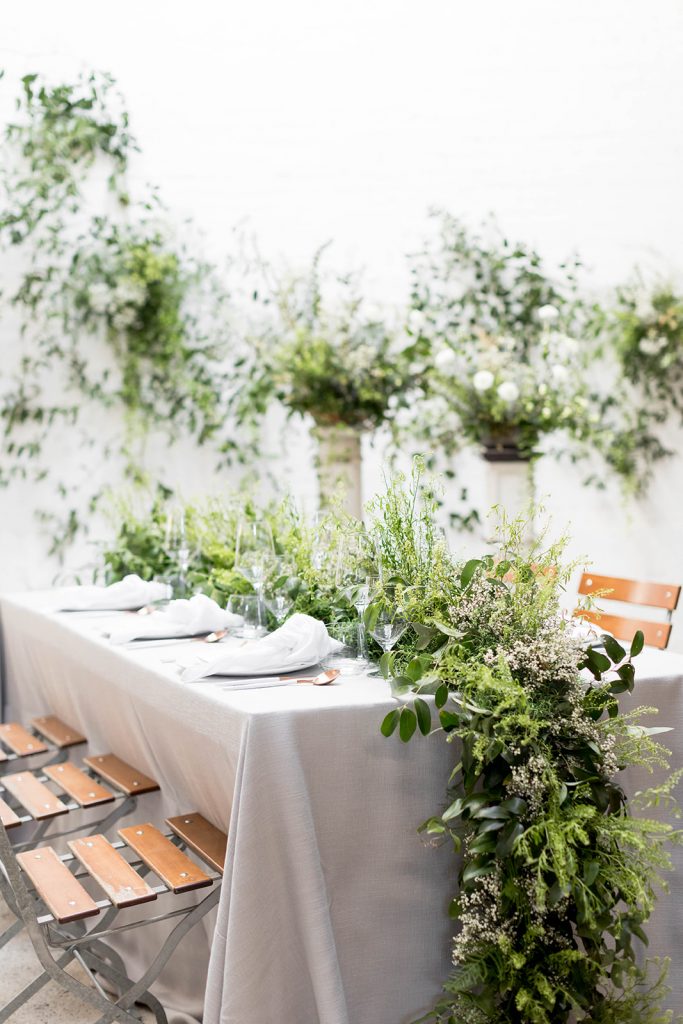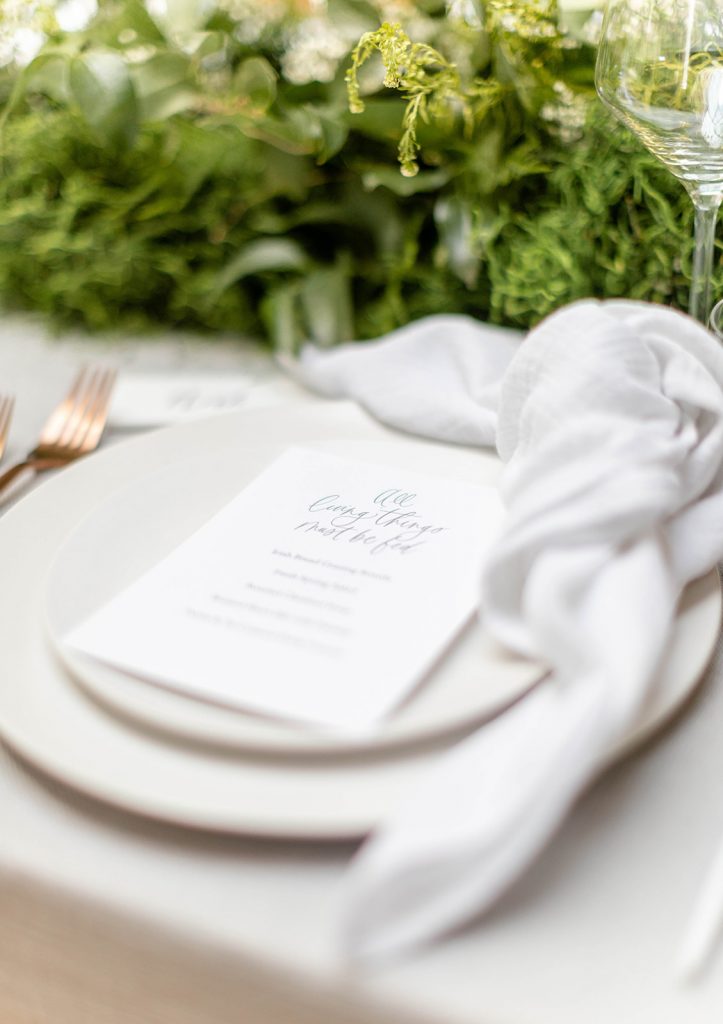 For the place settings, I went simple and classic! Signature Party Rentals has such a pretty collection of tabletop items. I did clear and modern glassware with their stoneware white plates and sleek rose gold and white flatware. I think this combo is absolutely stunning!
Just top it off with a Party Crush Studio white napkin and Proper Letter's place cards and menus then you are set!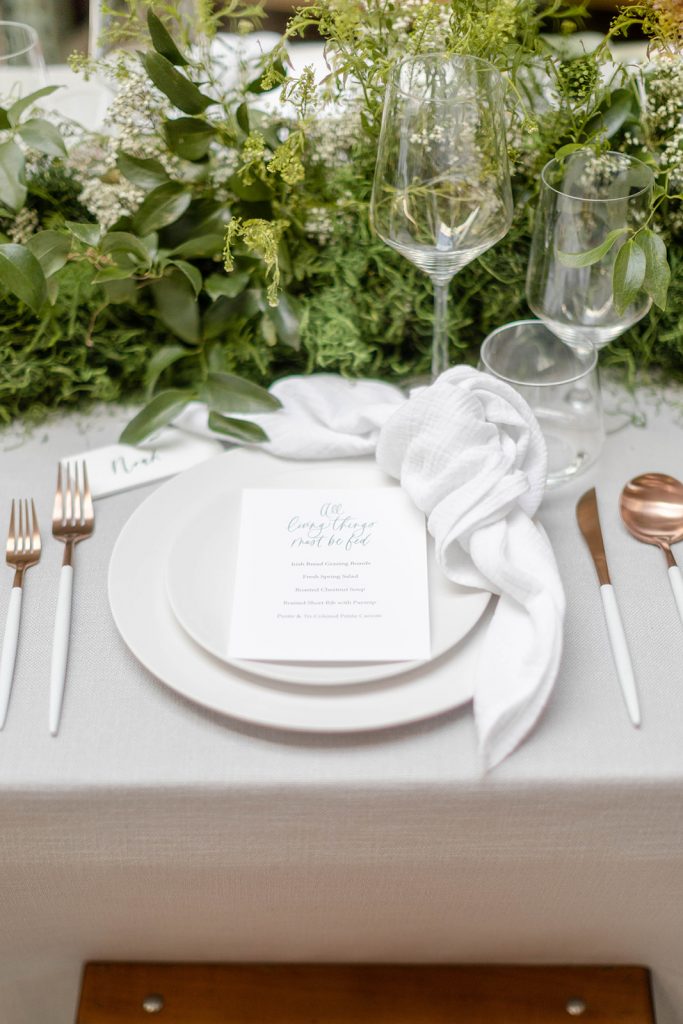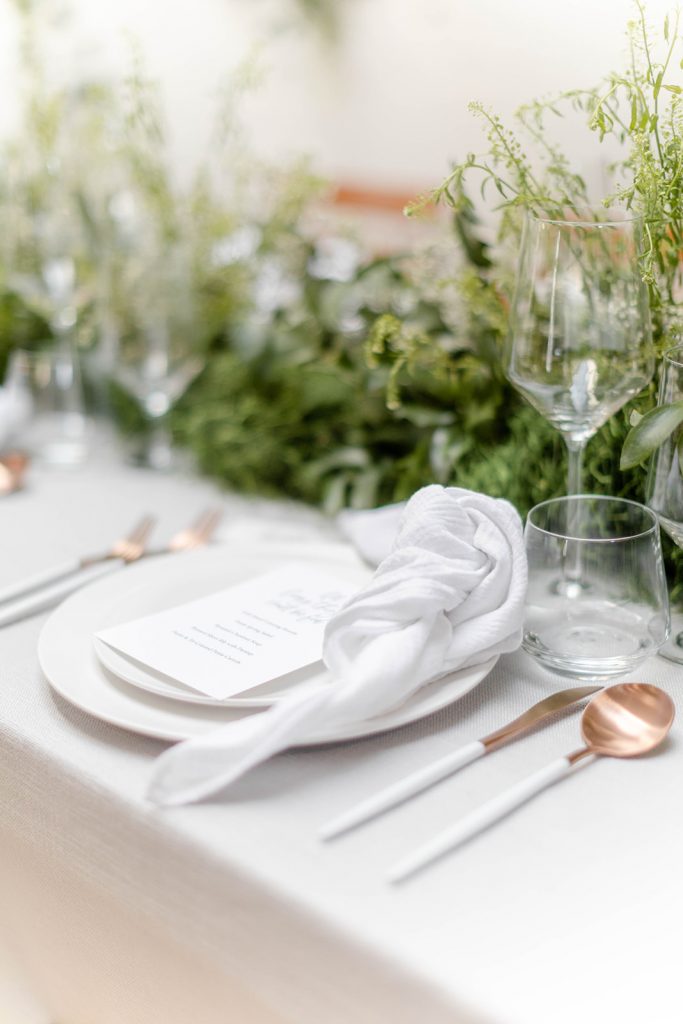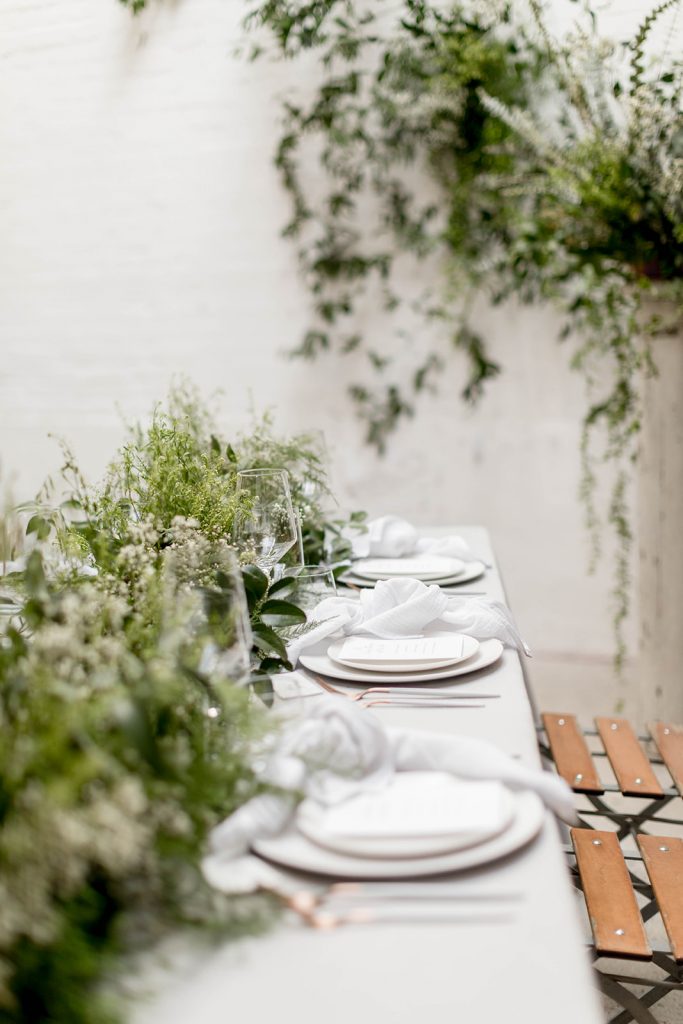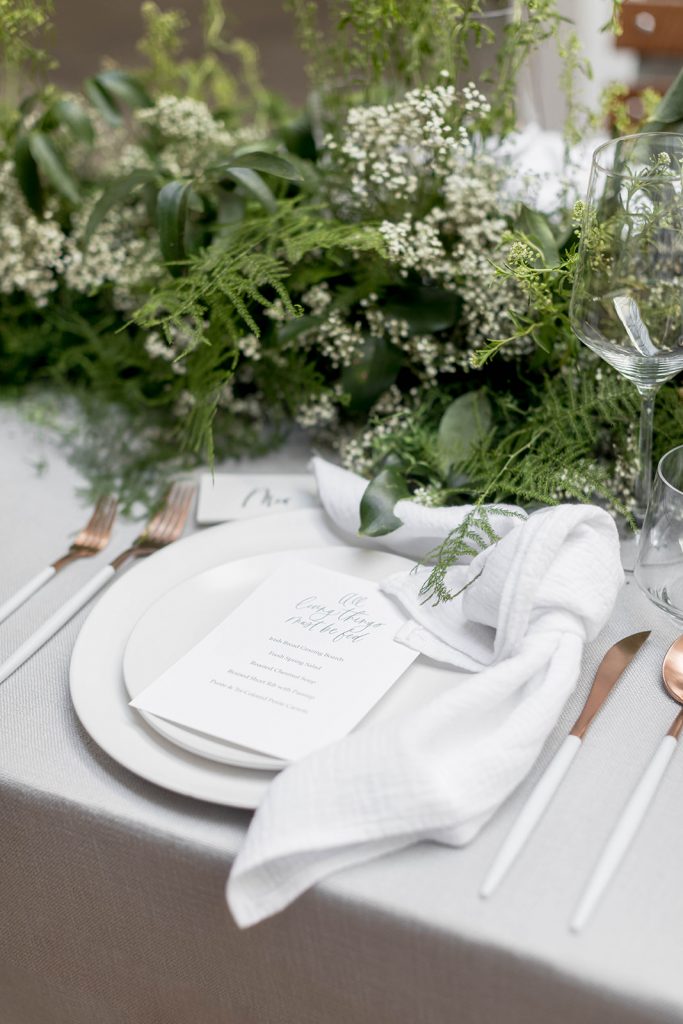 Did you notice that our menus by Proper Letter have an Irish proverb on them? I thought it was fitting!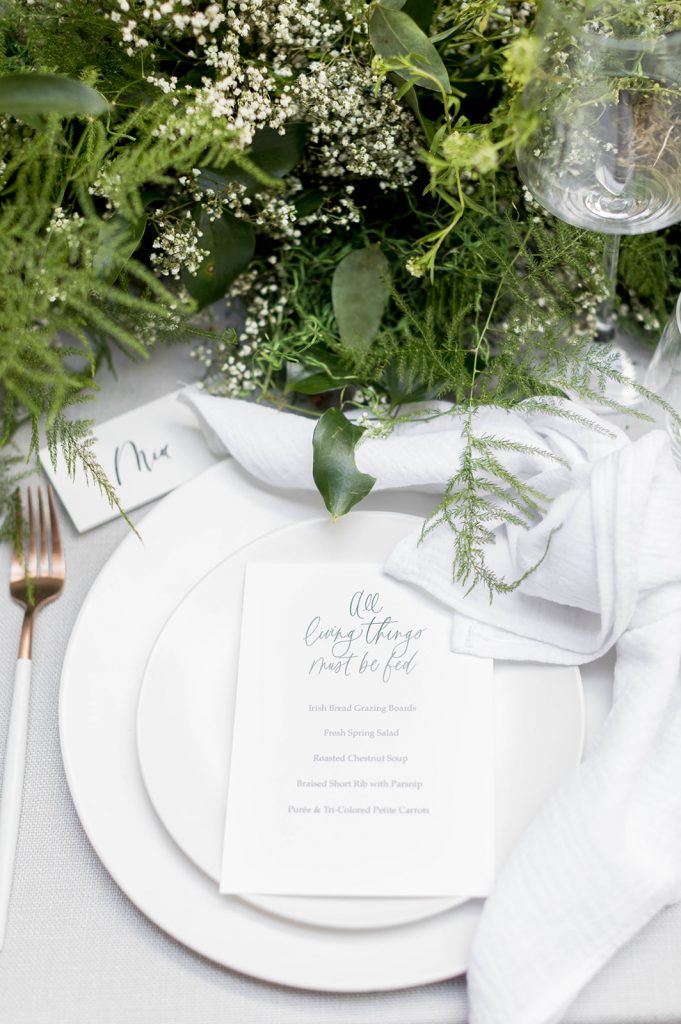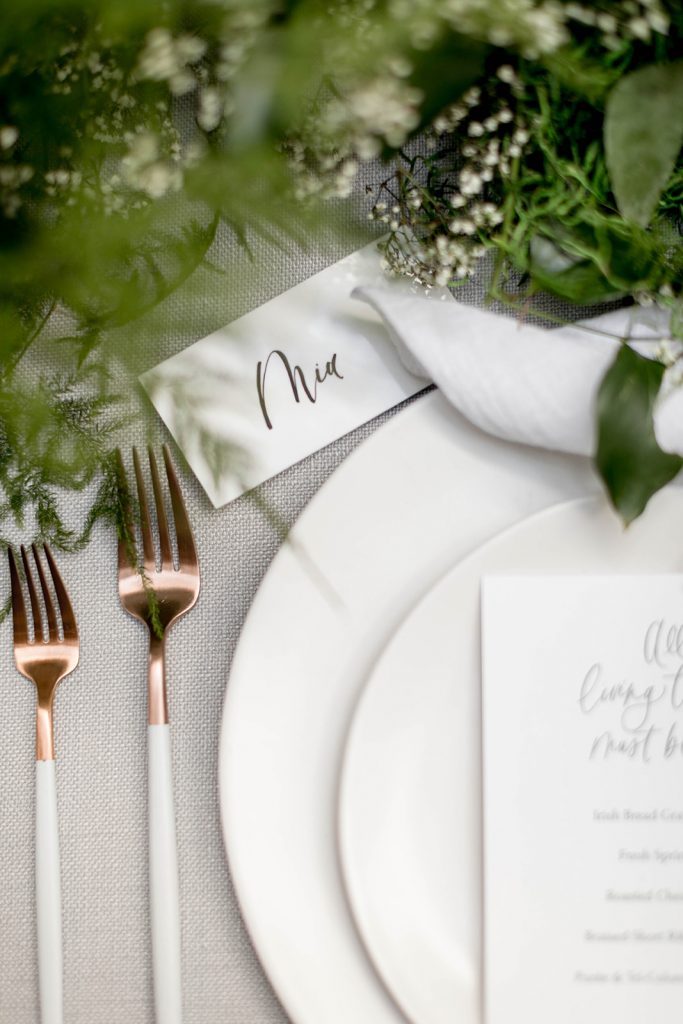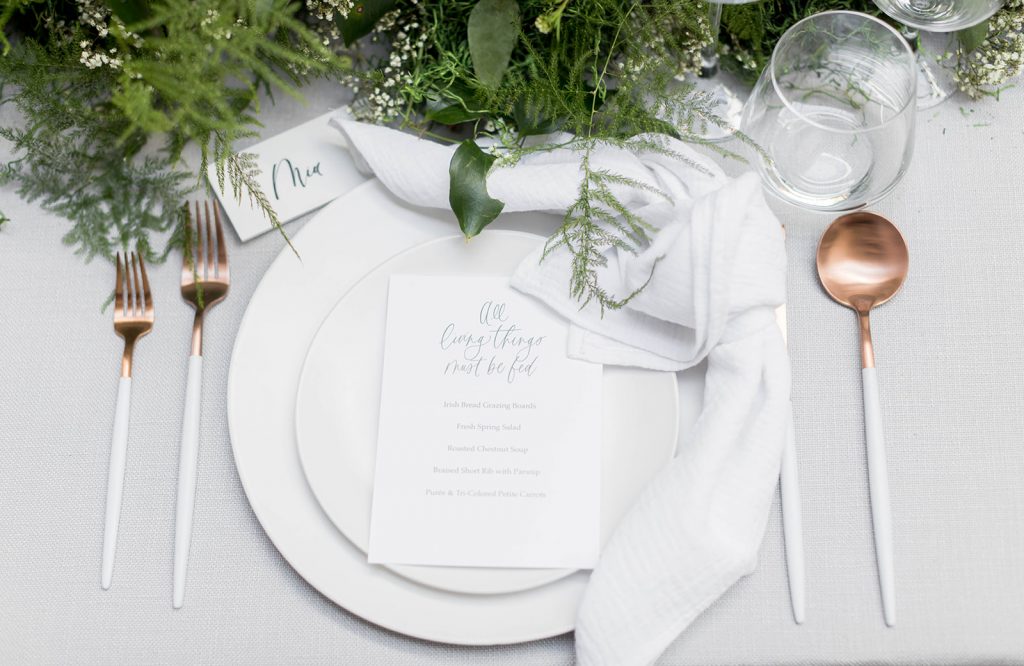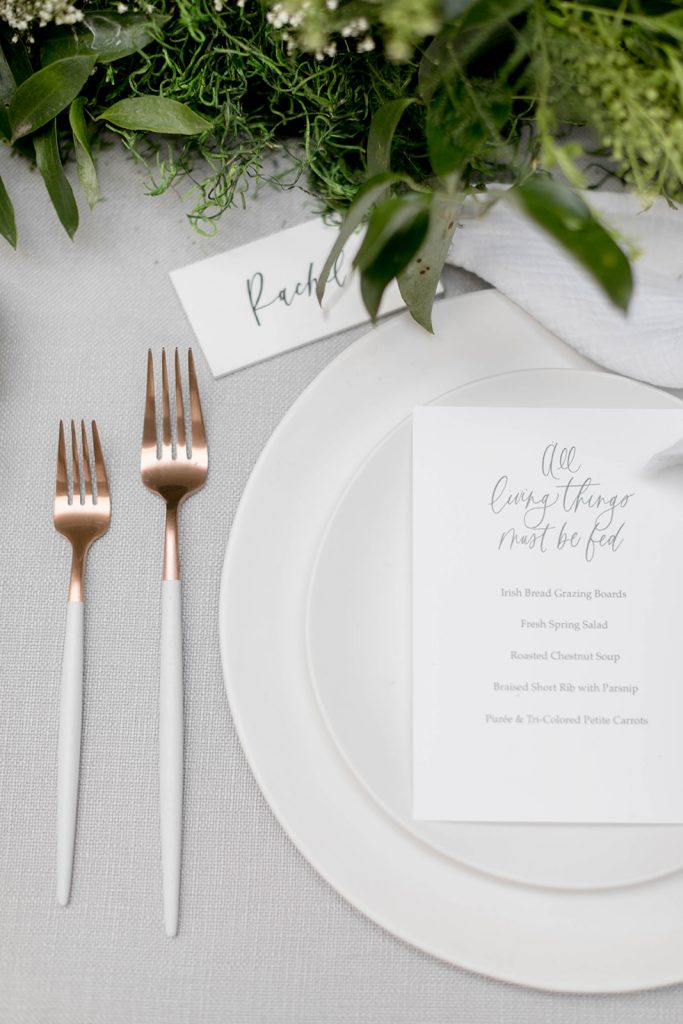 So darn pretty!!! I love this one so much!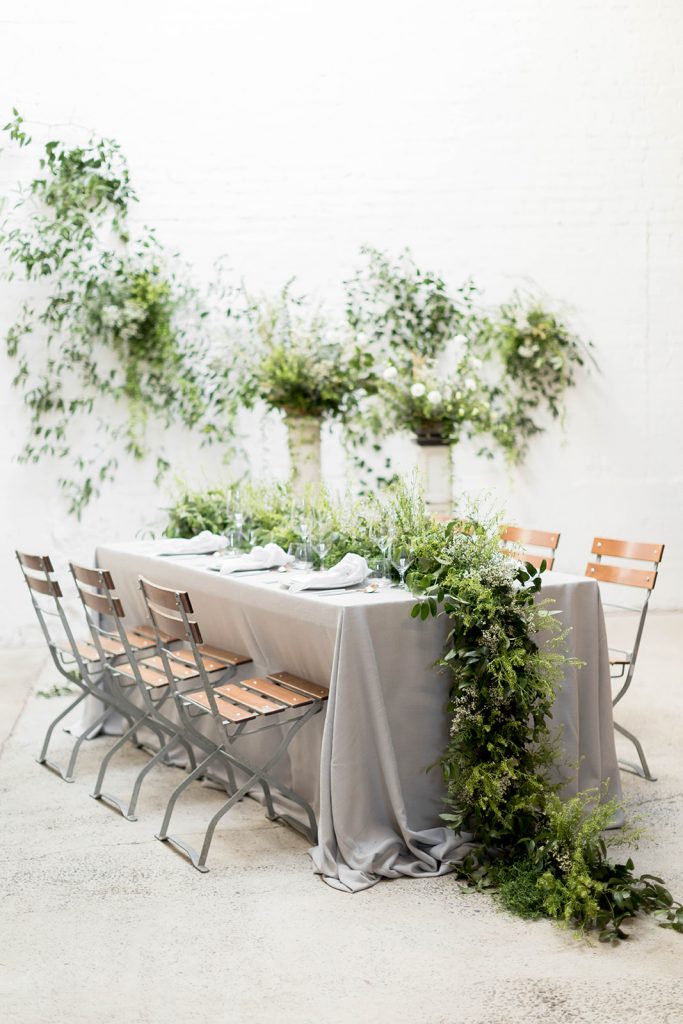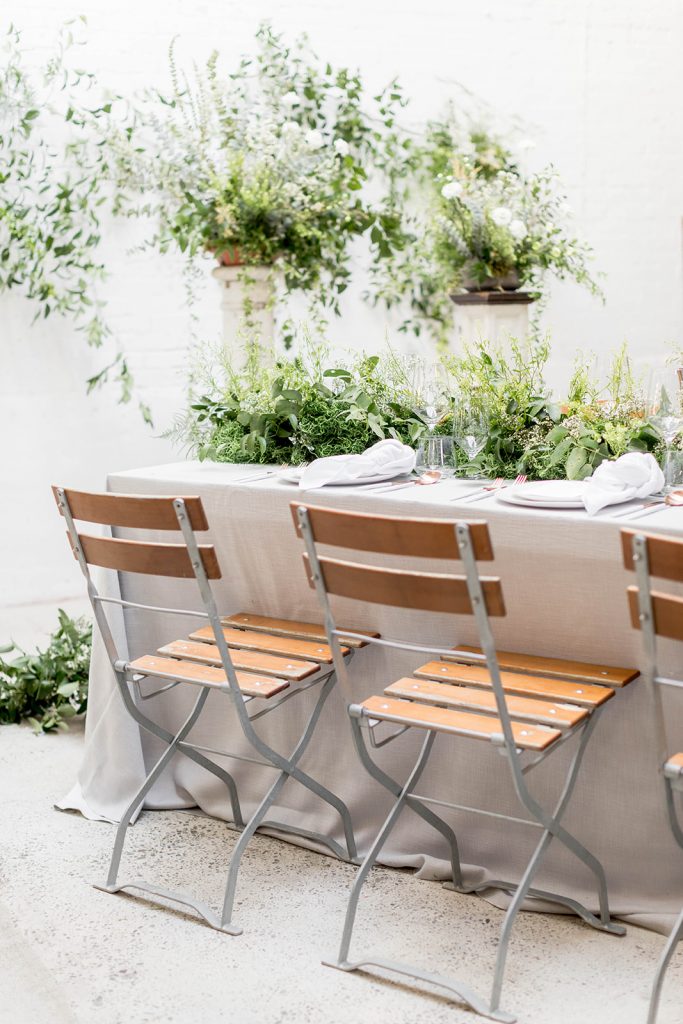 Golden Sol Floral Co. also did these gorgeous arrangements that we placed on top of Sweet Salvage Rentals vintage pedestals. Such a great idea for a ceremony space at a wedding, don't you think?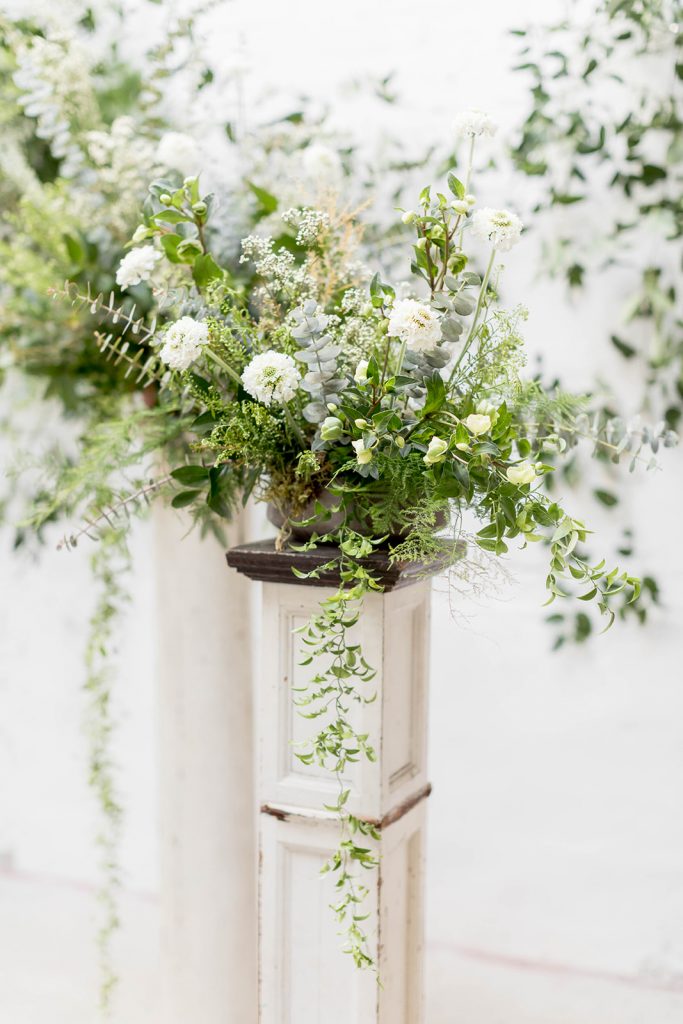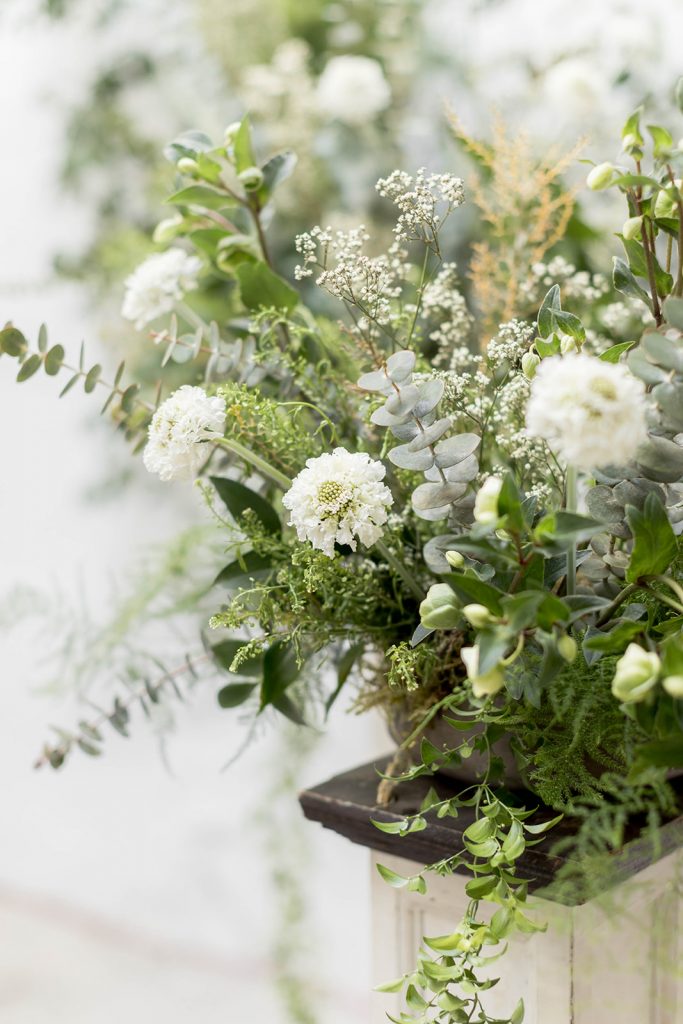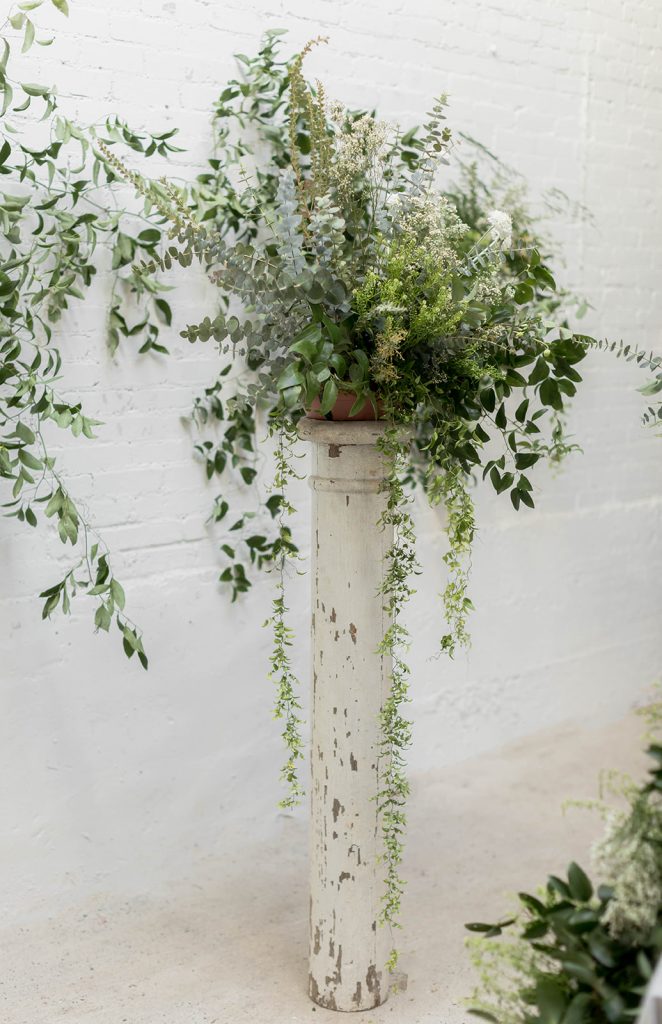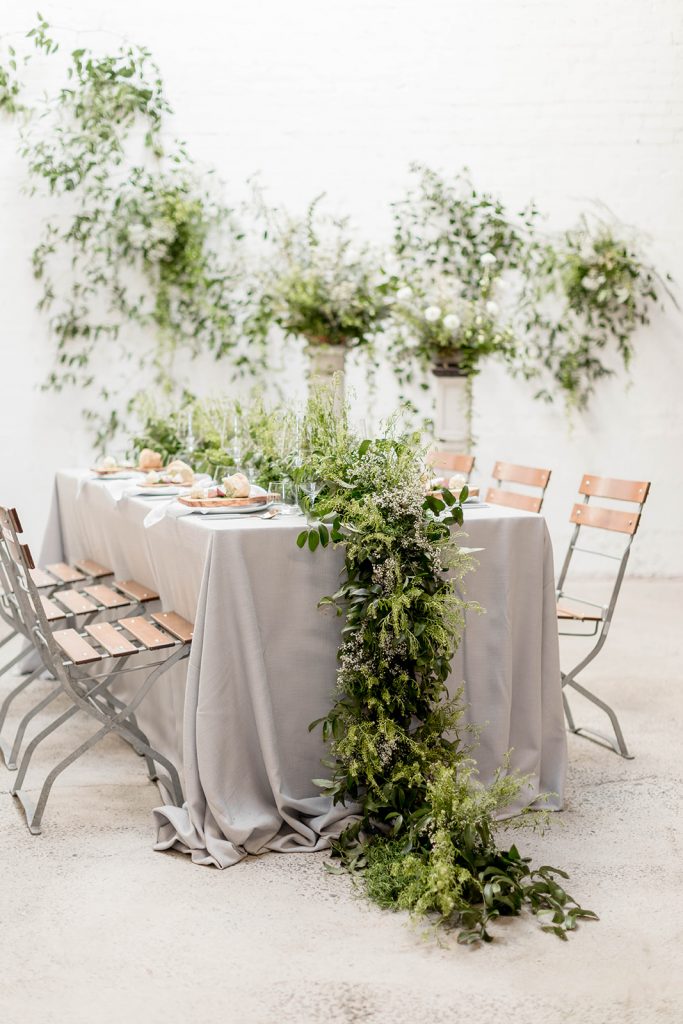 Now for some yummy food! Colette's Catering brought these cute and delicious mini breadboards. We had them at each place setting, nothing like some bread and herb butter before dinner, don't you think?
Individual boards are definitely a fun food trend for 2021!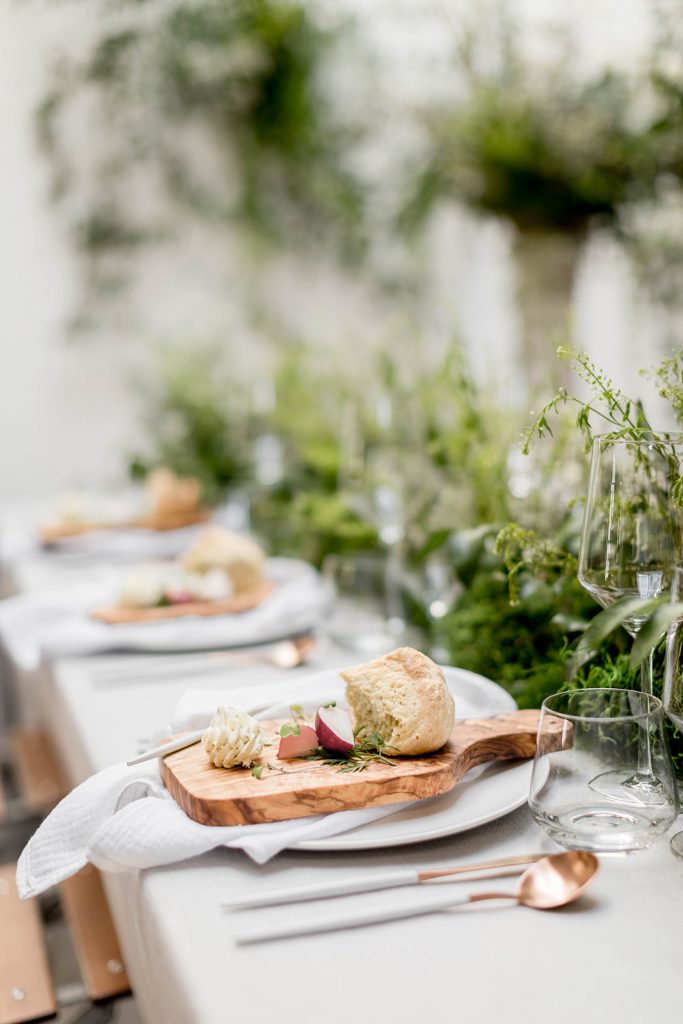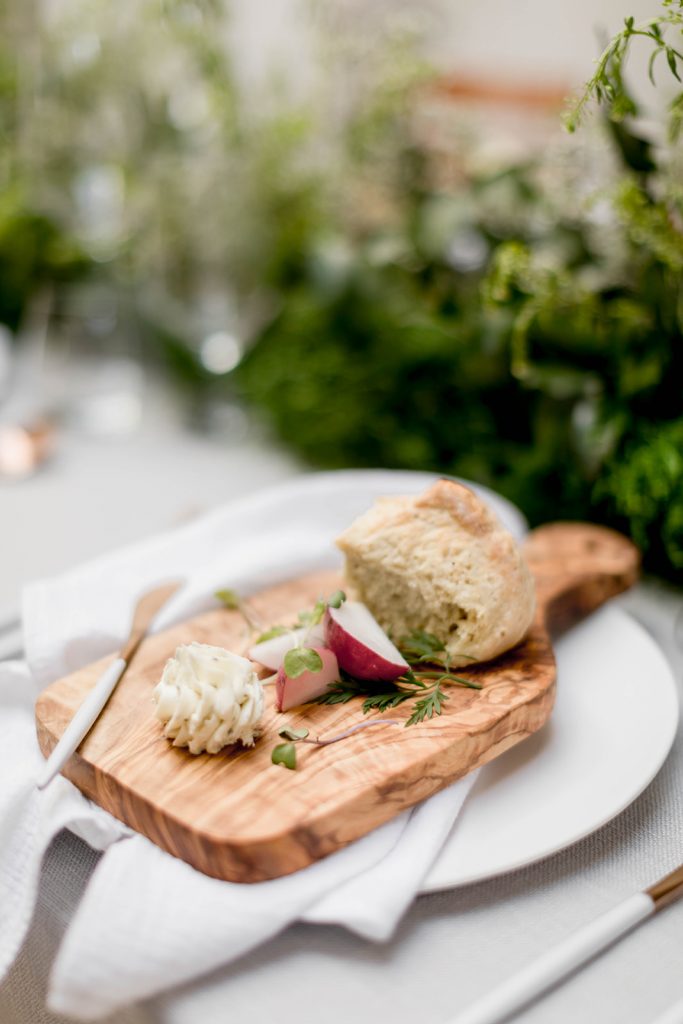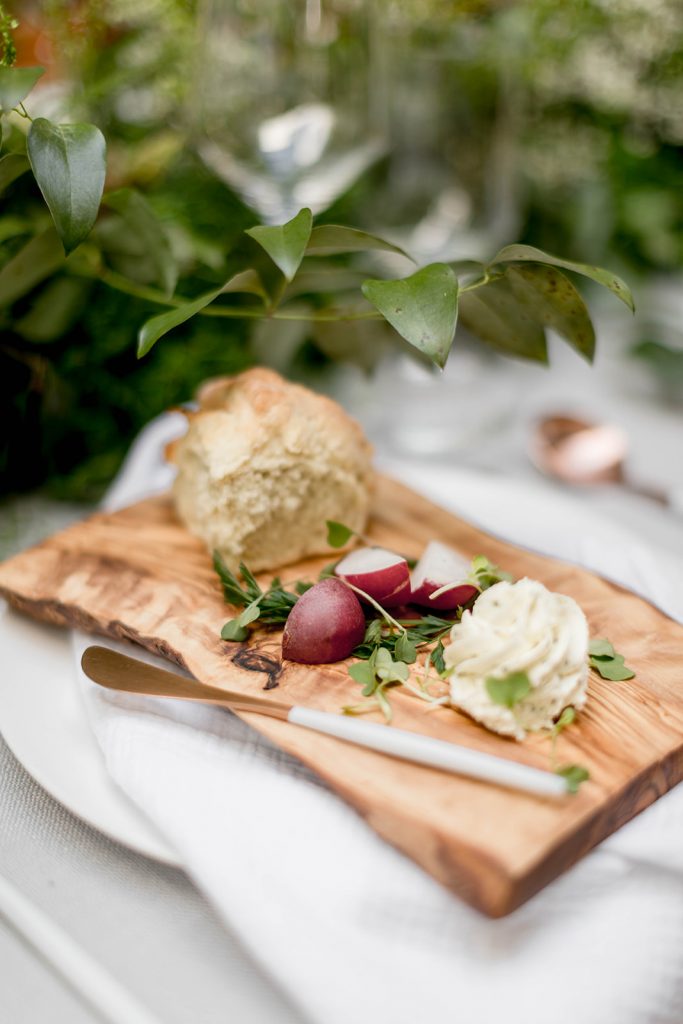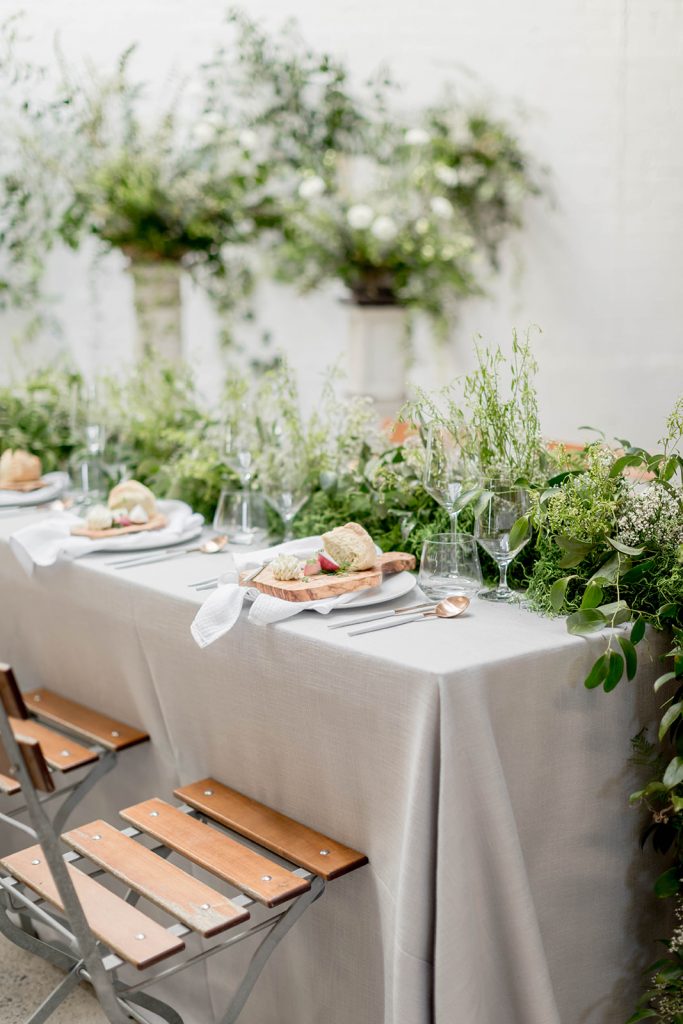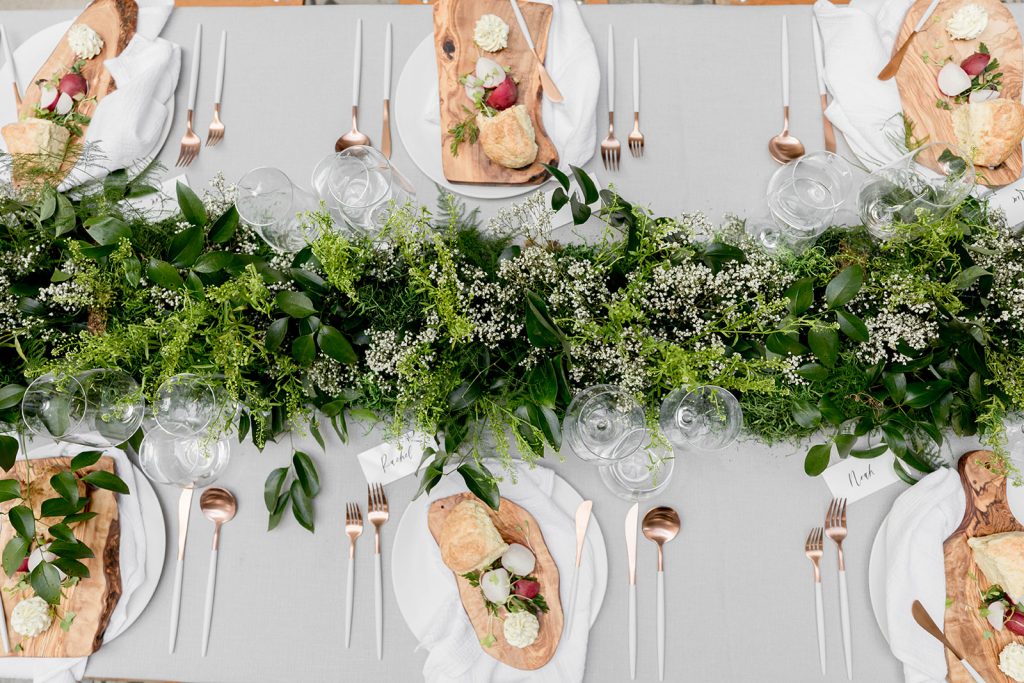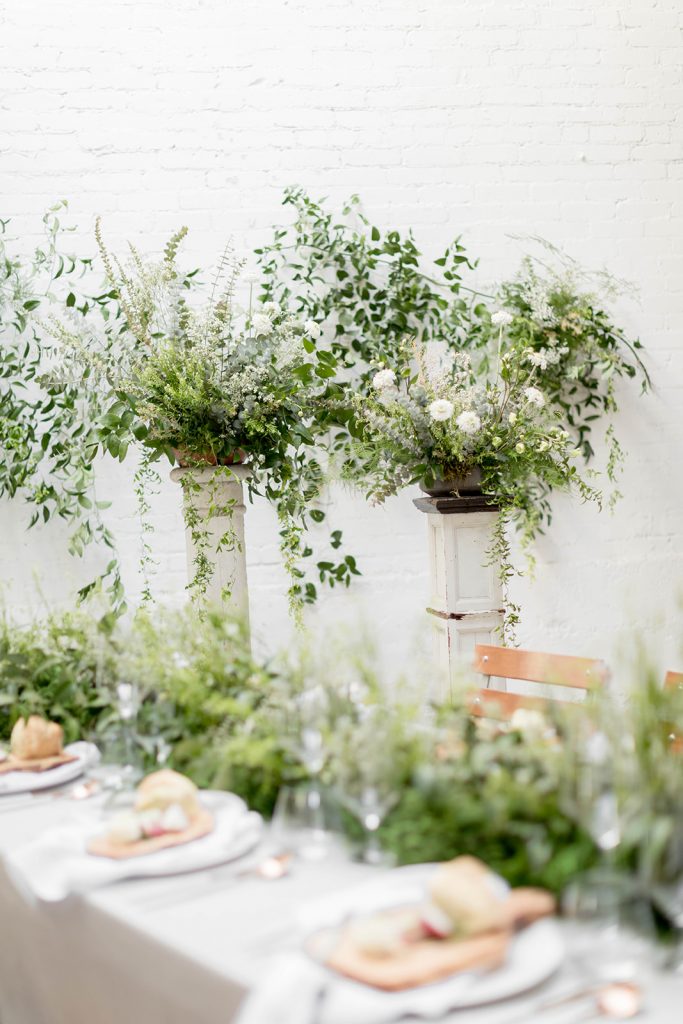 I'm all about bread and butter, and so far I'm liking this version of St. Patty's Day food!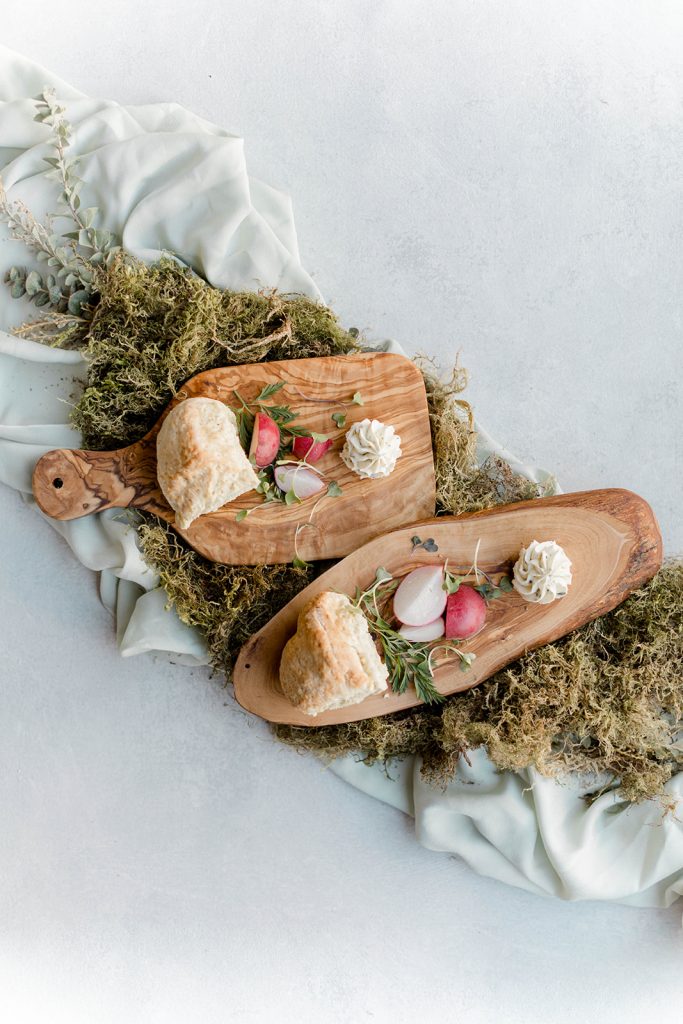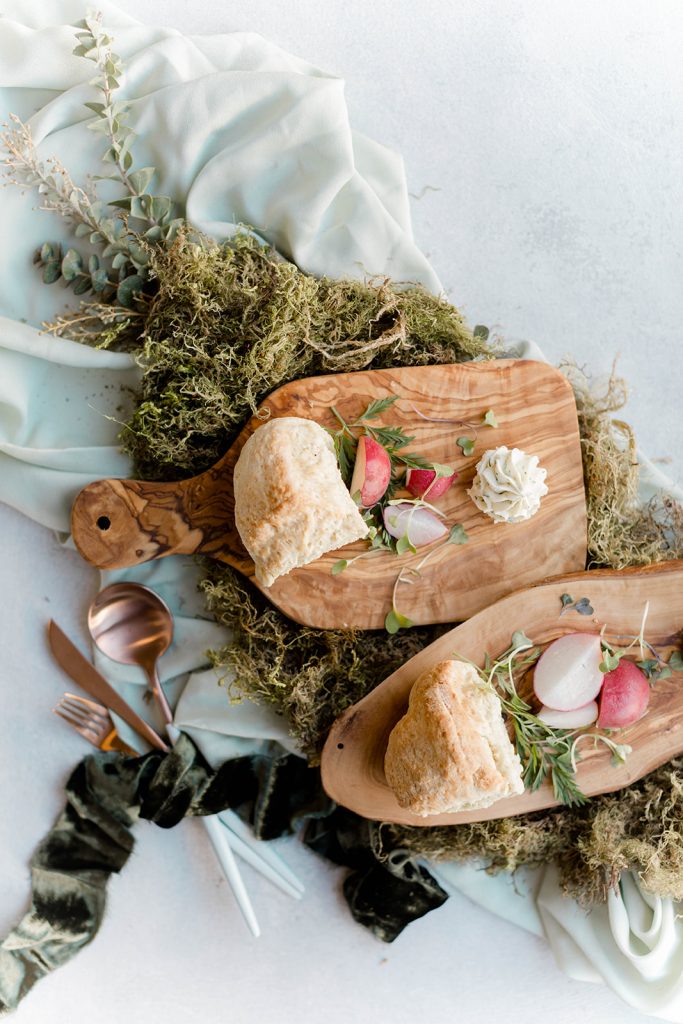 Now for the main course! We did a really pretty food and bar set up for this one. If there's one thing you need for sure on St. Patrick's Day it's good food and good drinks!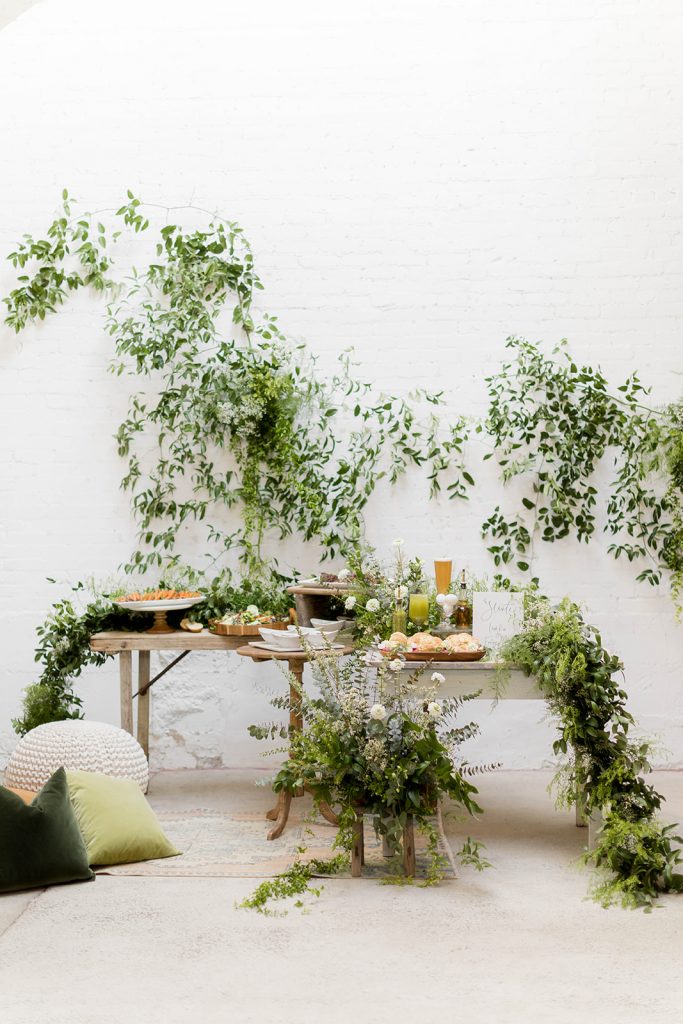 Colette's Catering created a delicious spread, it's not the average corned beef and cabbage for this one! Think of a delicious short rib over a parsnip puree, honey glazed carrots, chestnut soup, and a yummy spring salad! That's what I'm talking about!!
As usual their display and presentation was as pretty as the food was yummy!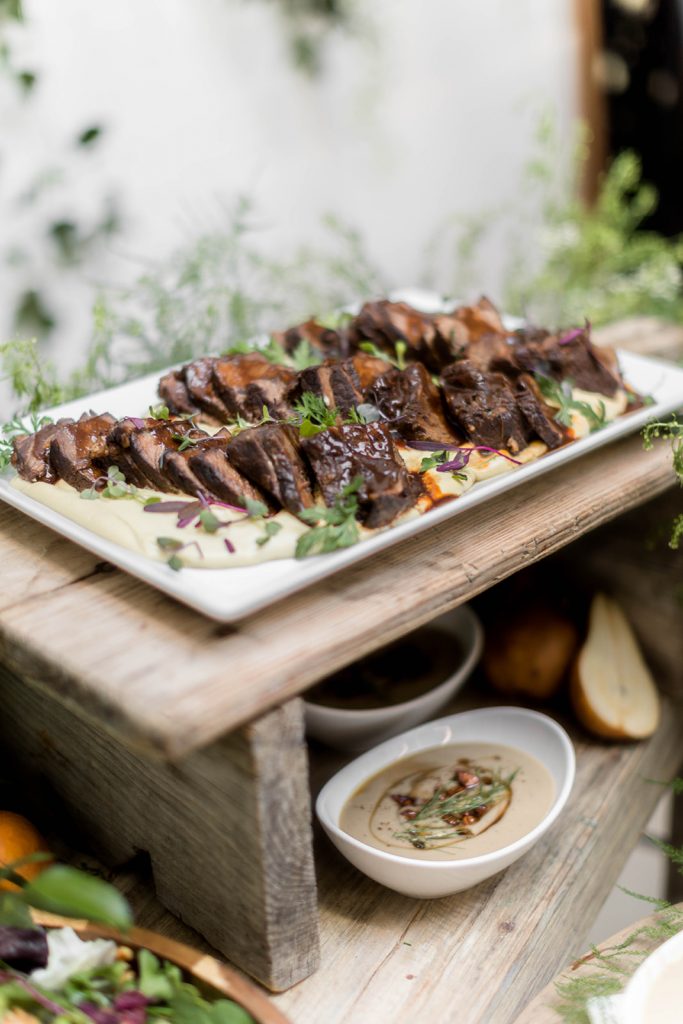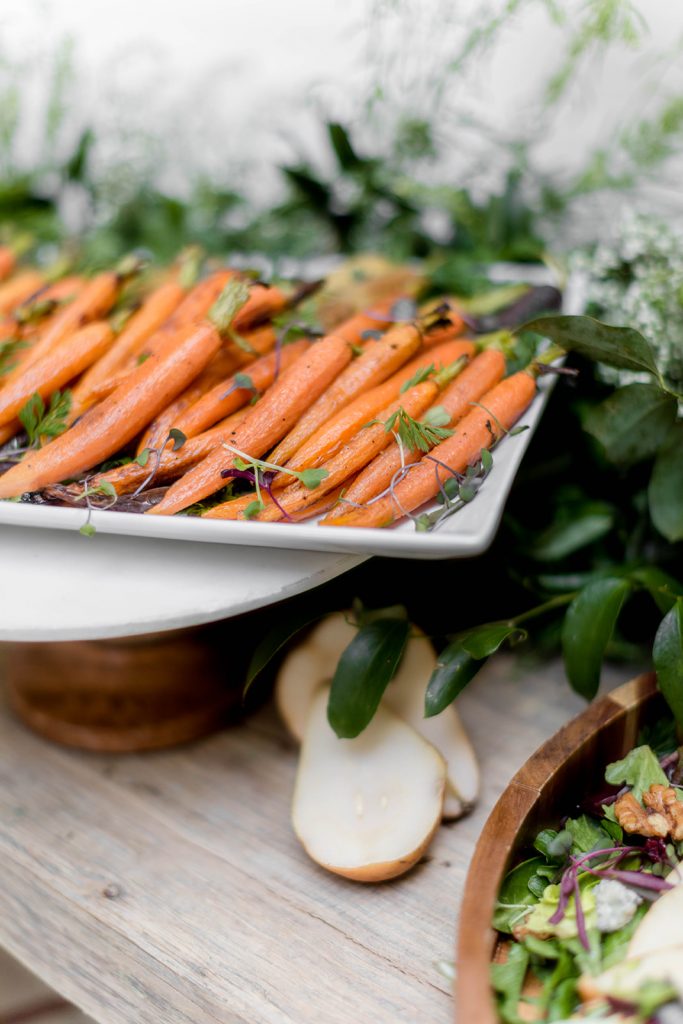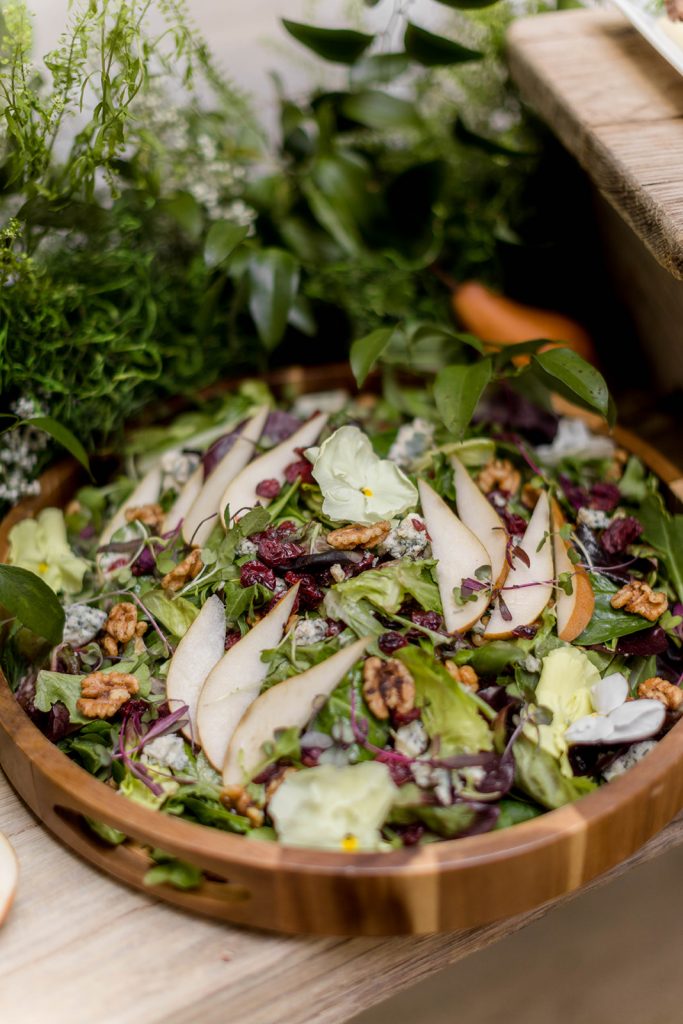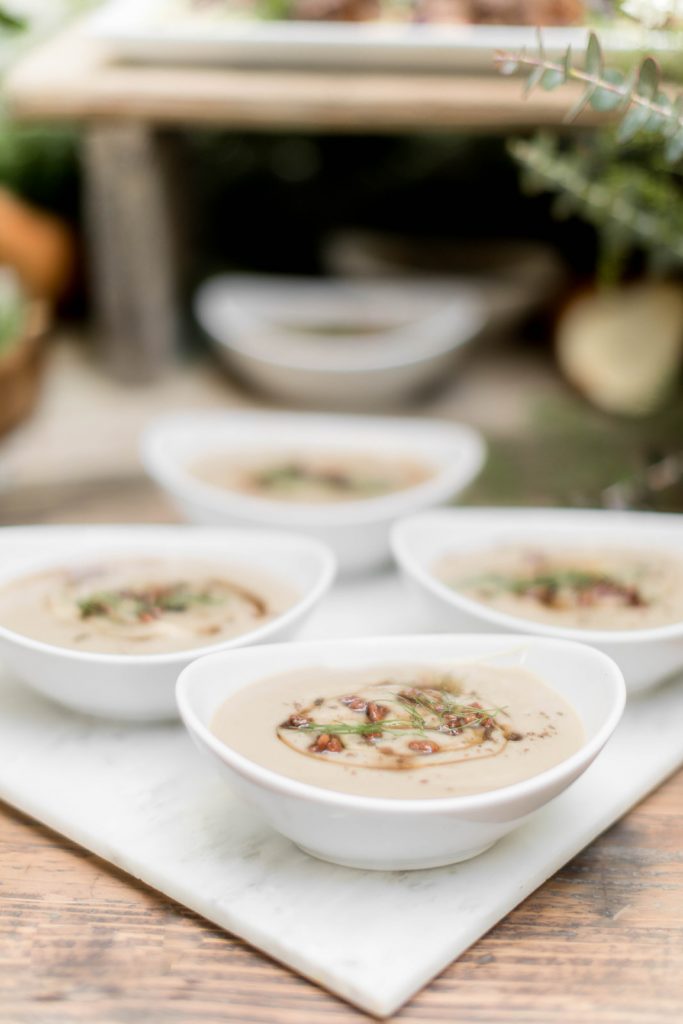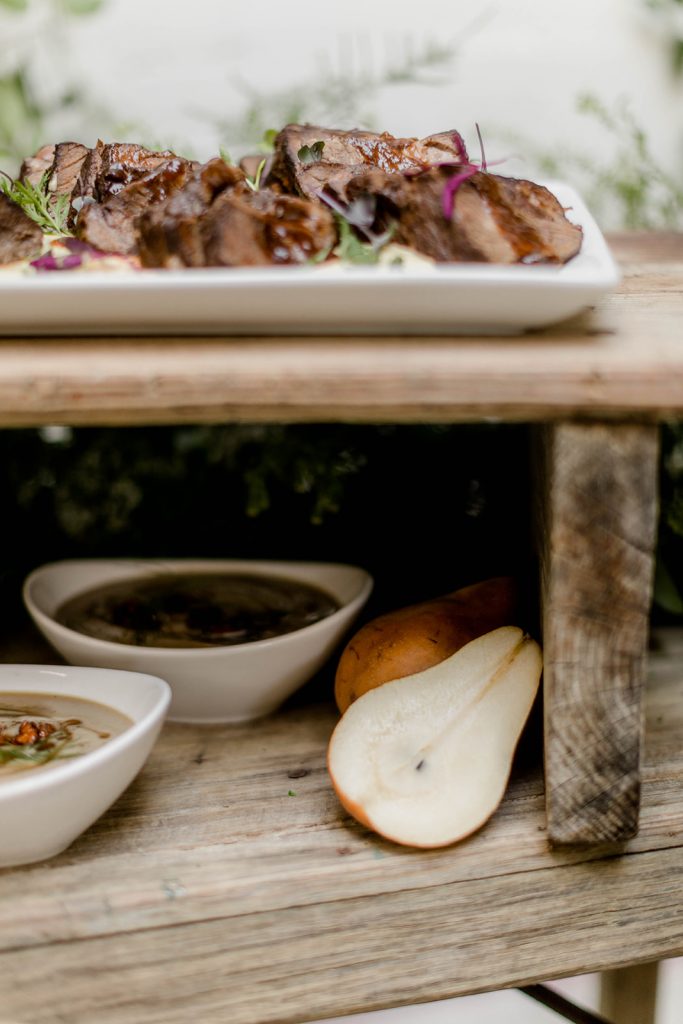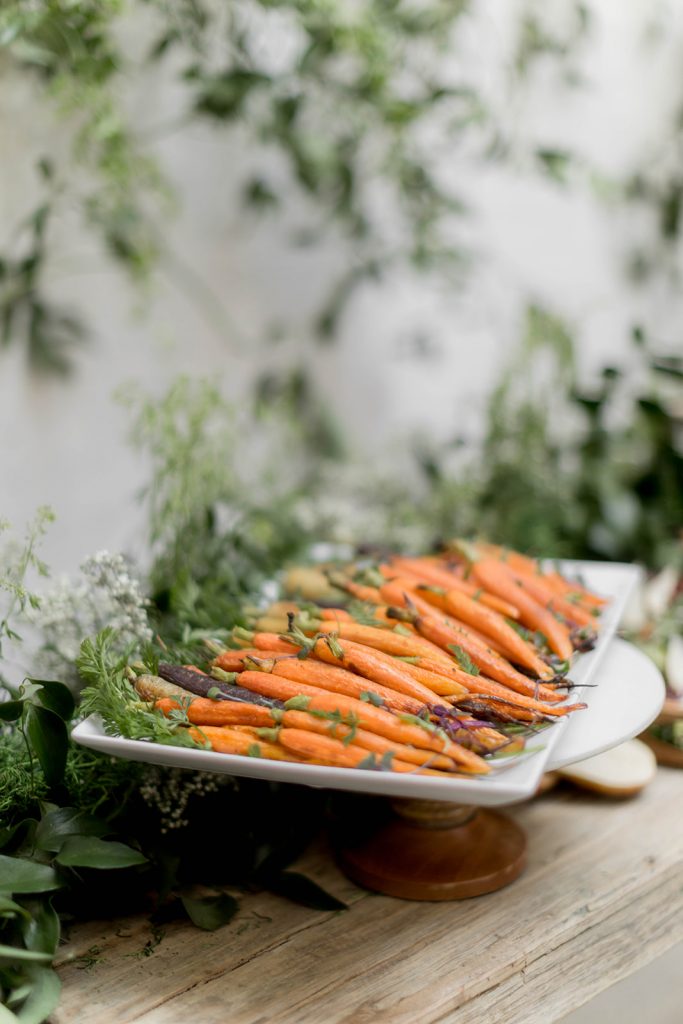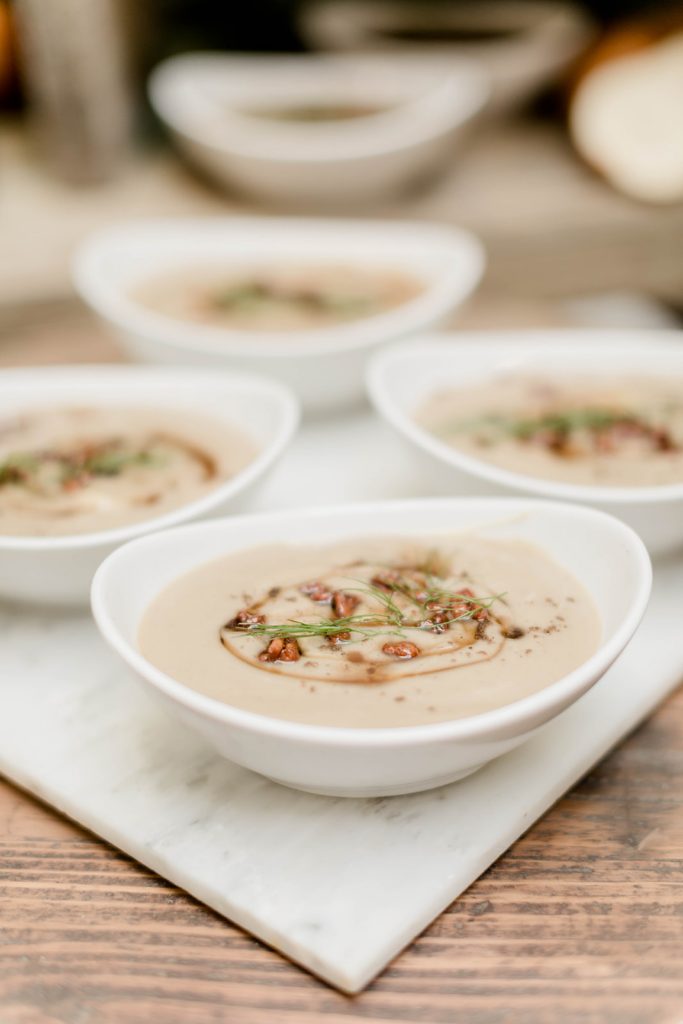 Onto the bar! Our girls over at Bottles & Blooms brought the fun with these tasty cocktails! They did the Irish Kiss and Feeling Lucky as our two cocktails. One was a beer with a fun twist to it and the other was a matcha tea cocktail. So yummy and festive!!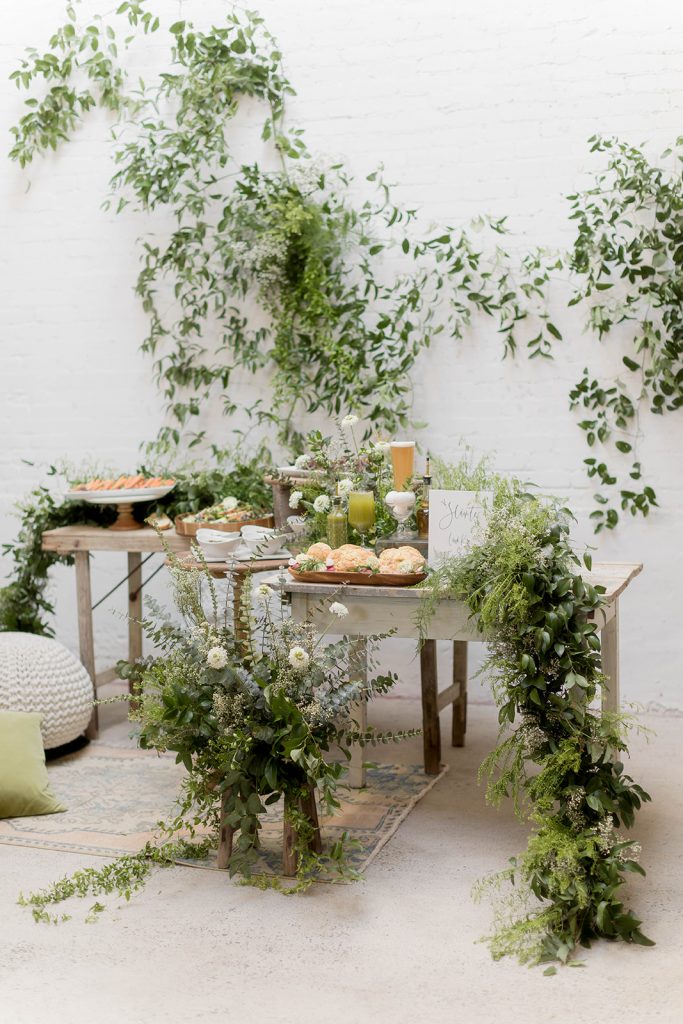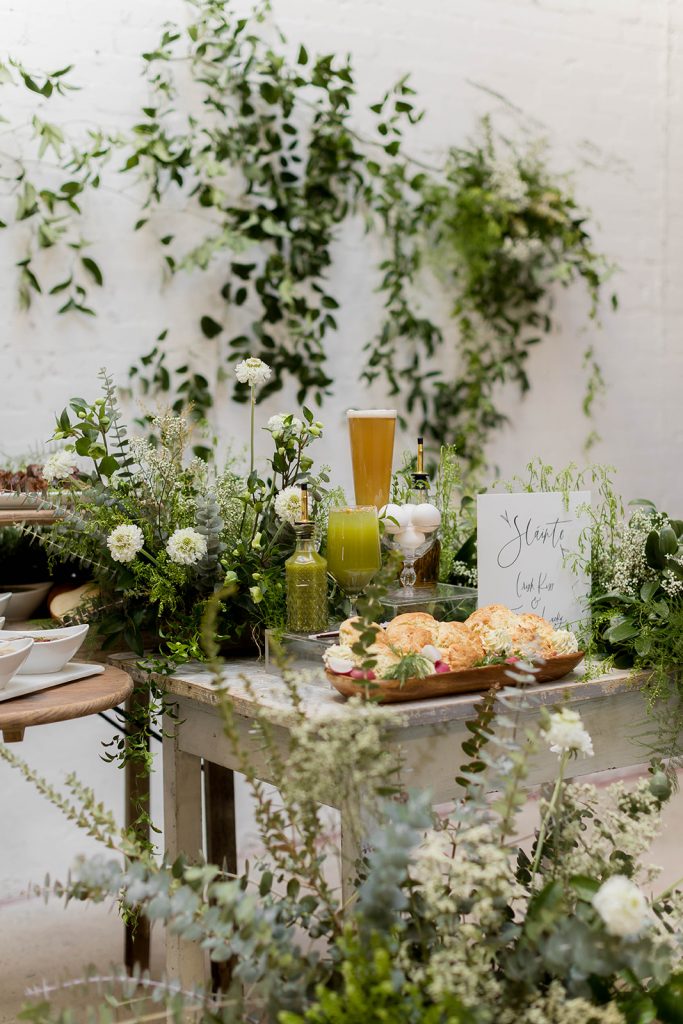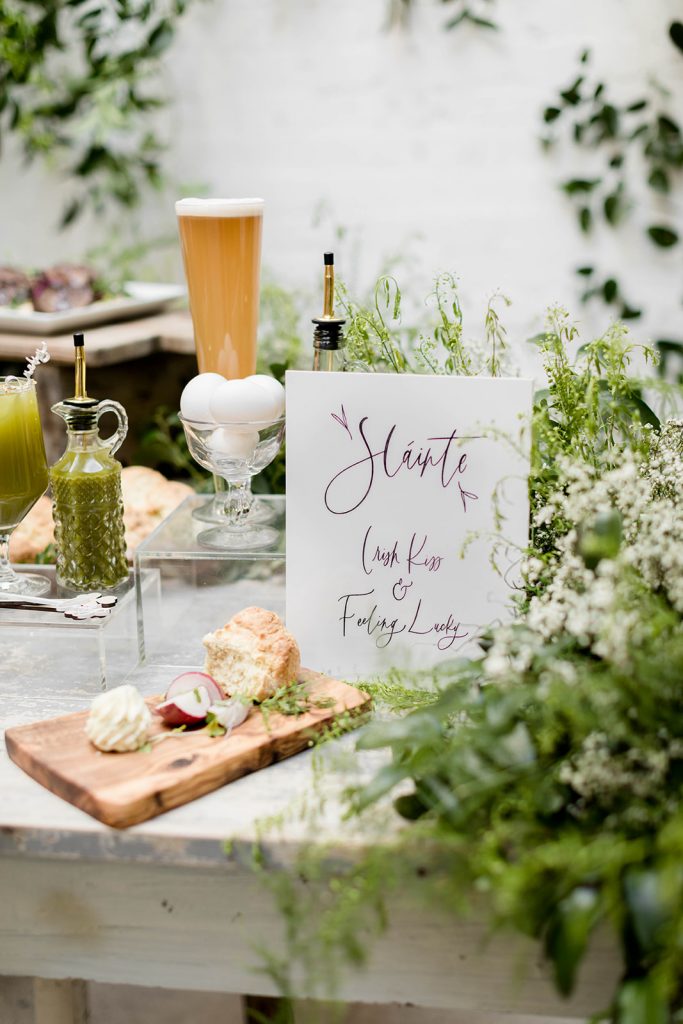 Loving the cute stir sticks by Proper Letter, and if you look closely you'll notice the gold flecks on top of that cocktail. Bottles & Blooms thinks of everything!!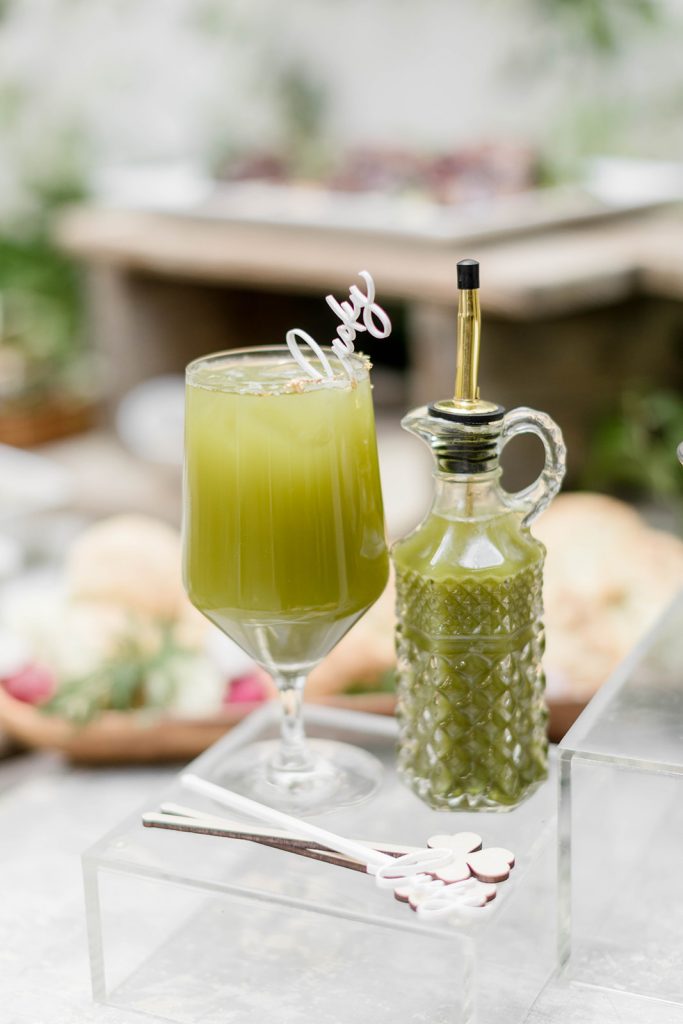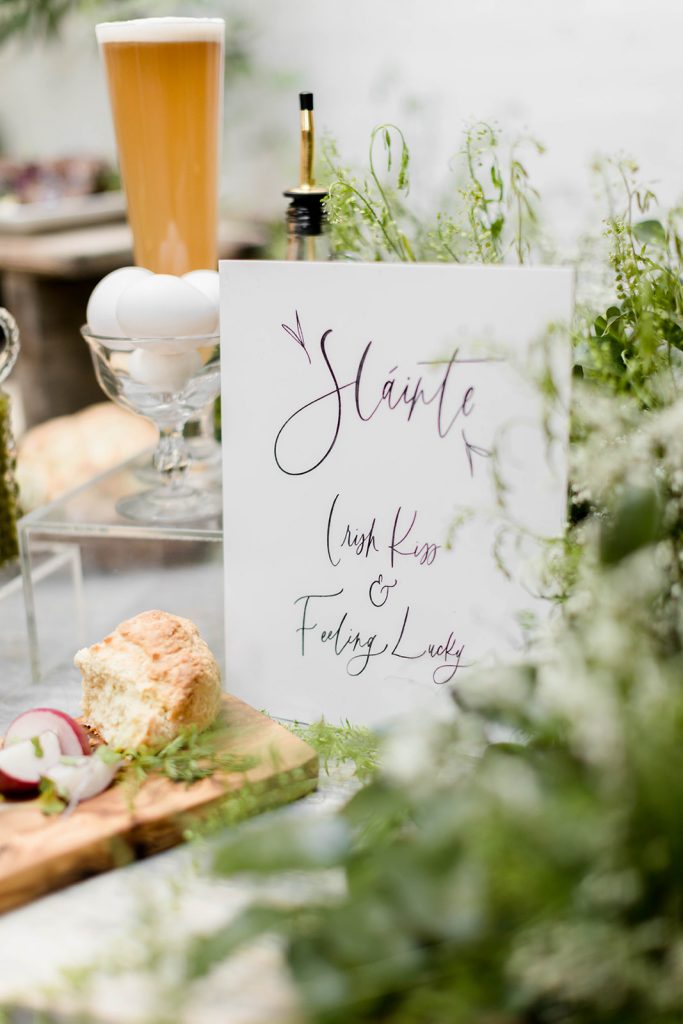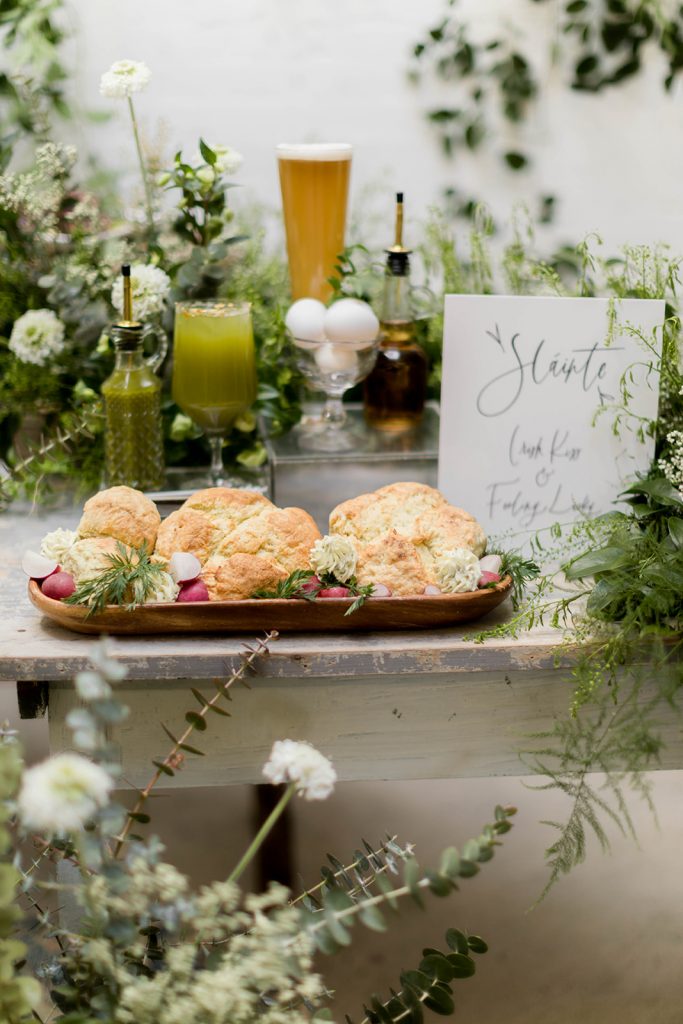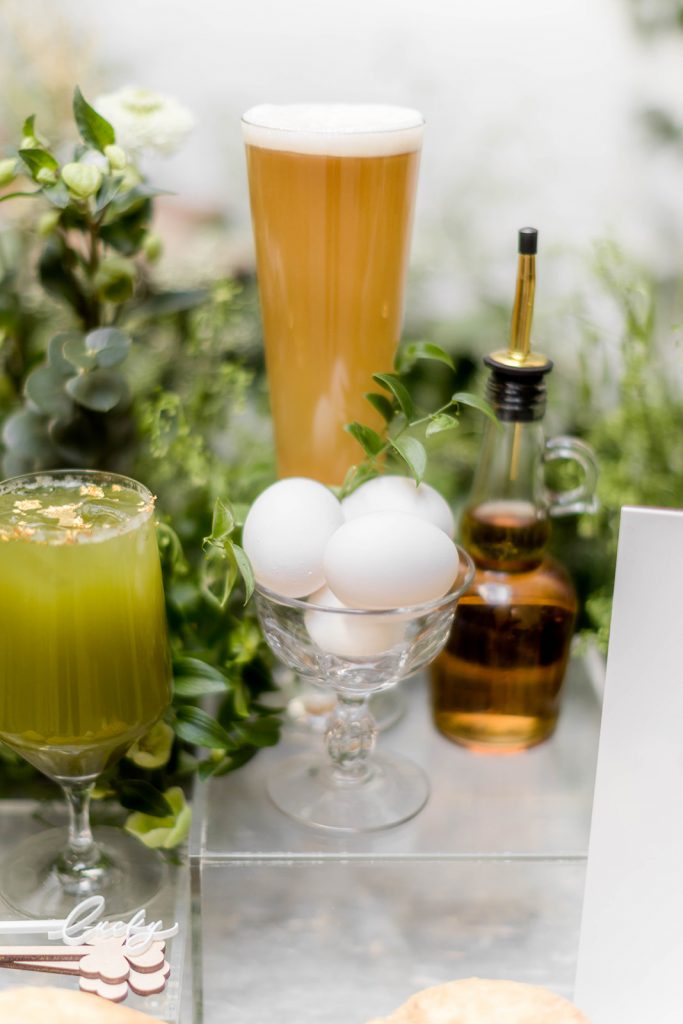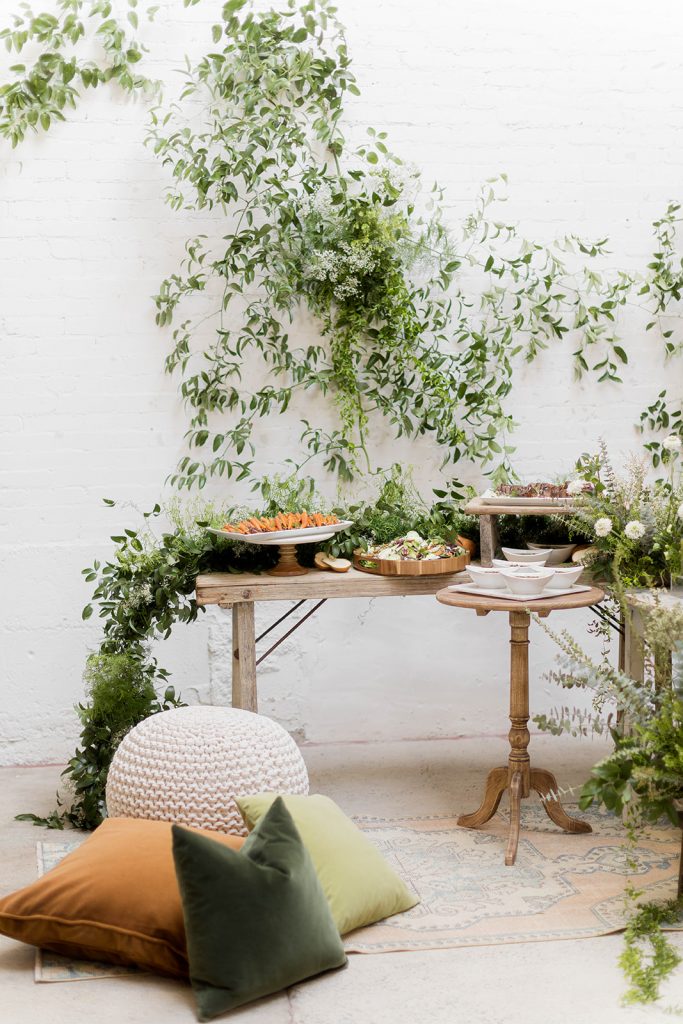 Moving on to our pretty lounge! First of all, I'm obsessed with that green sofa and chair from Sweet Salvage Rentals. That color is so rich and vibrant, perfect for a St. Patty's Day celebration!!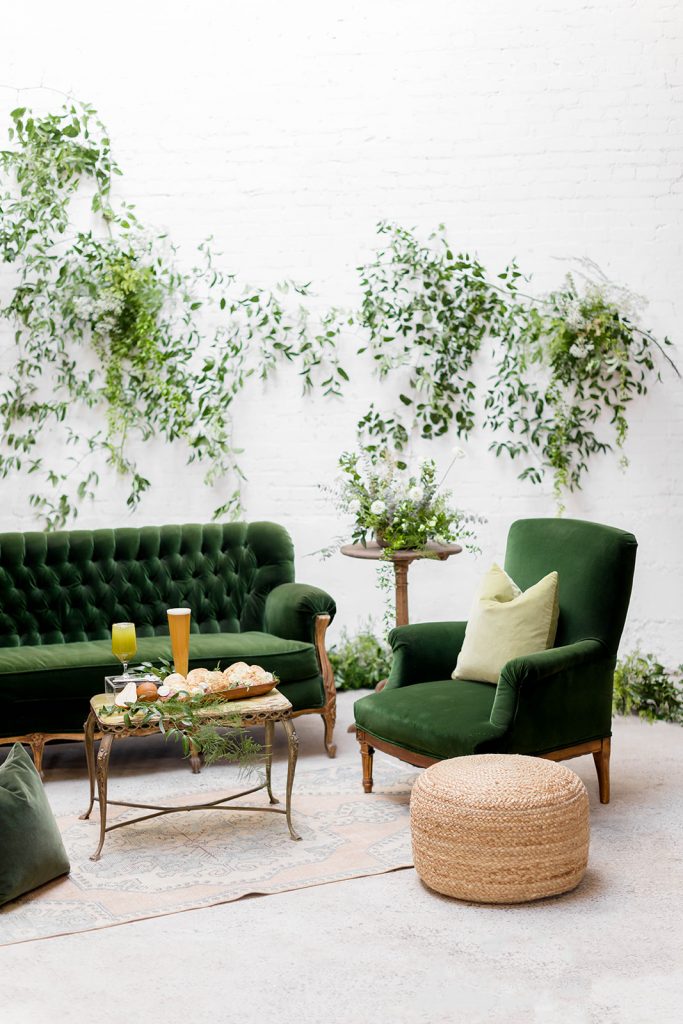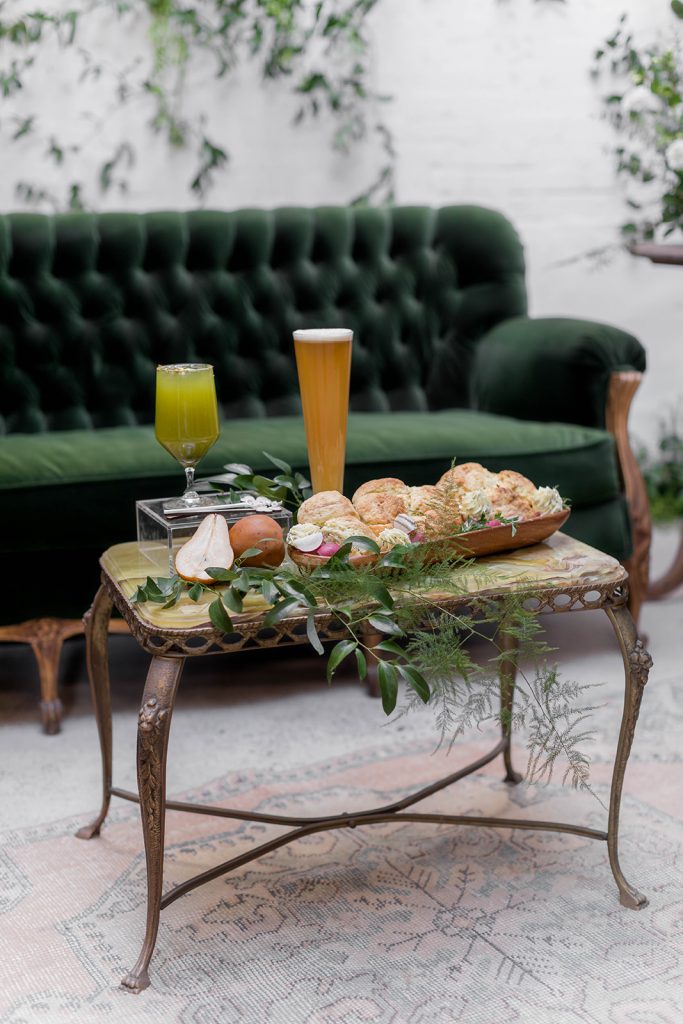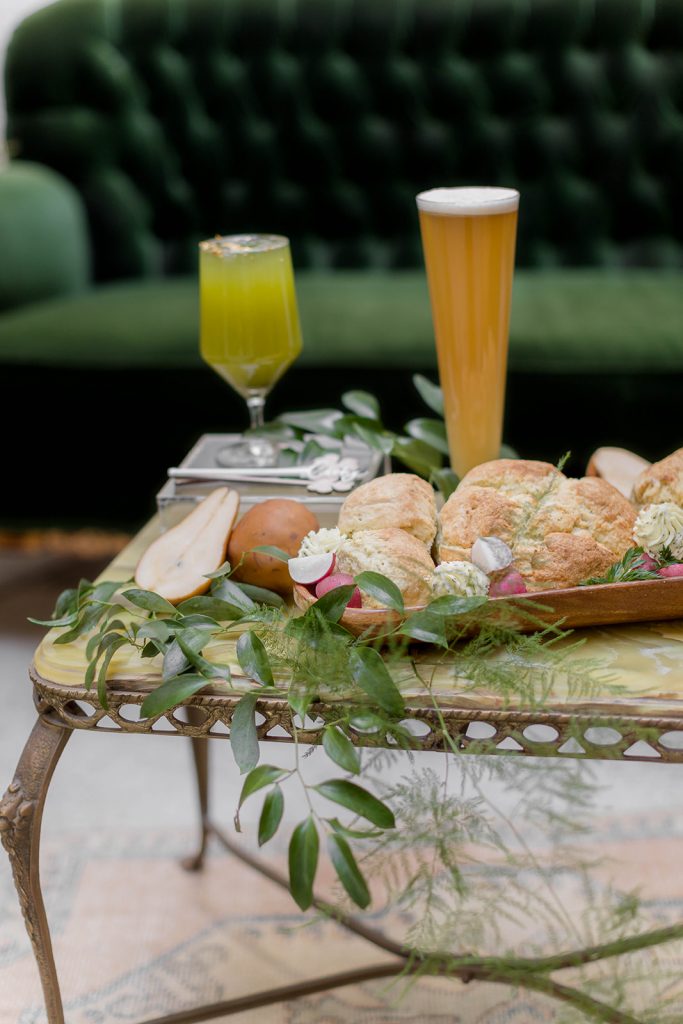 You always need to have bites and drinks nearby!! Even in the lounge! Love this shot by Lorin Kelly Photo.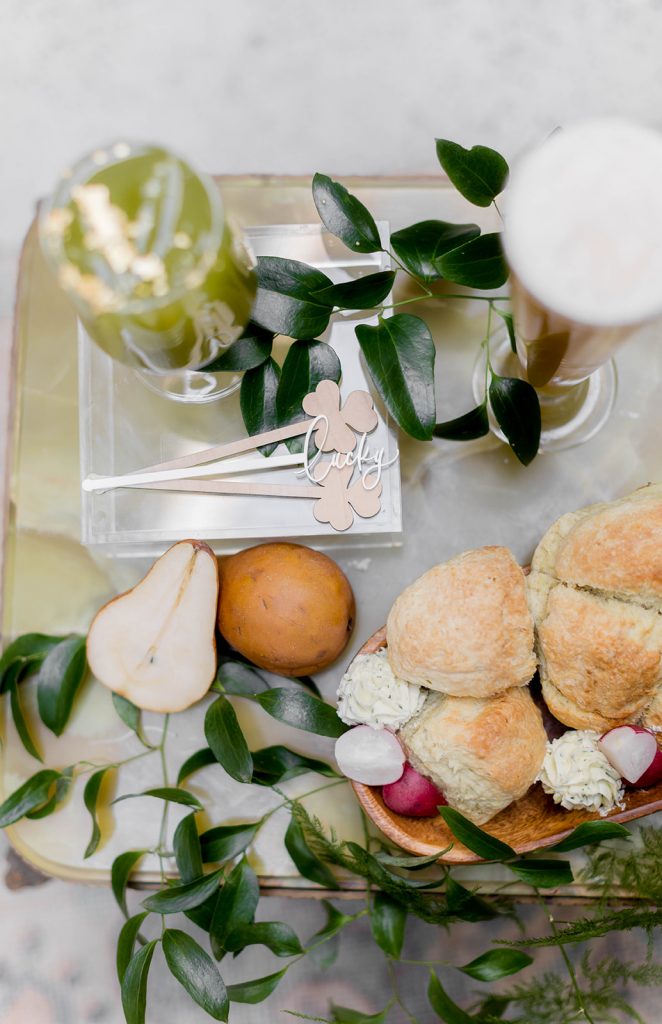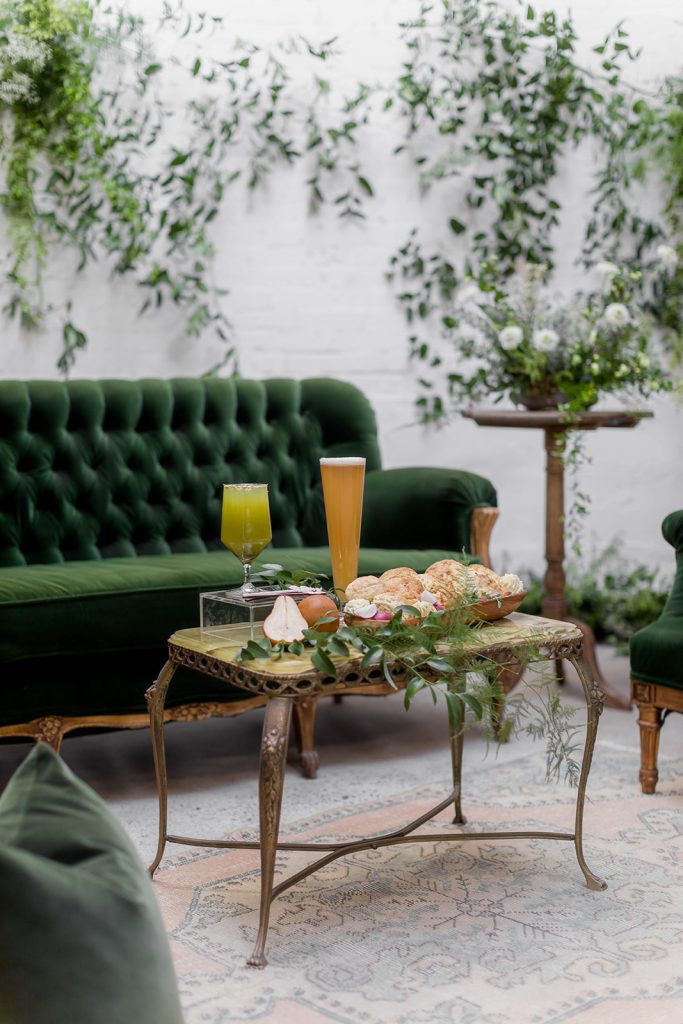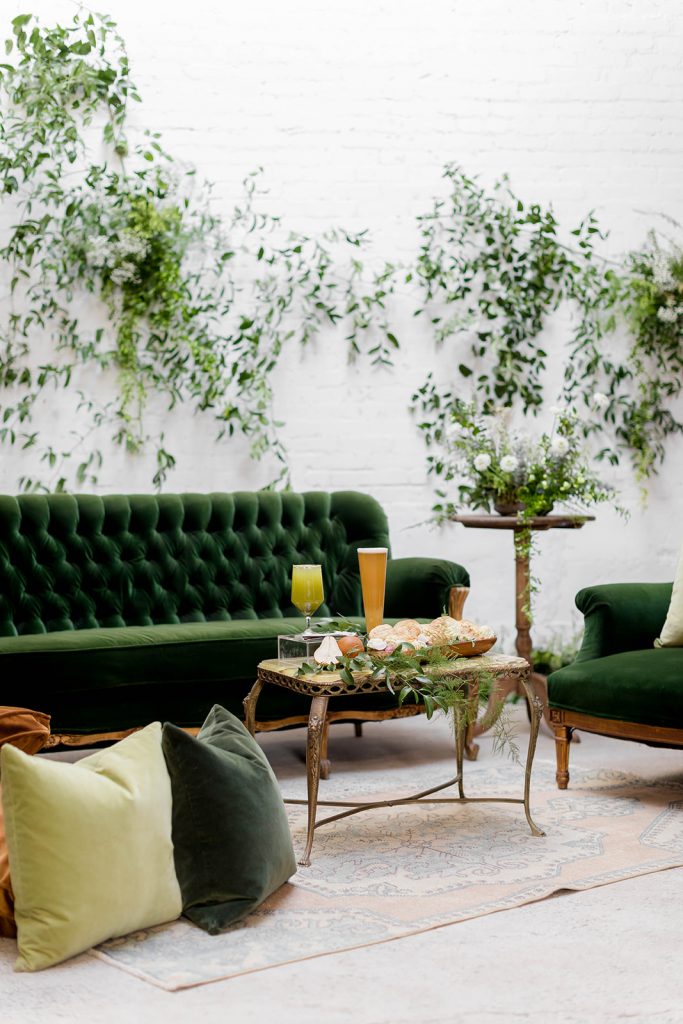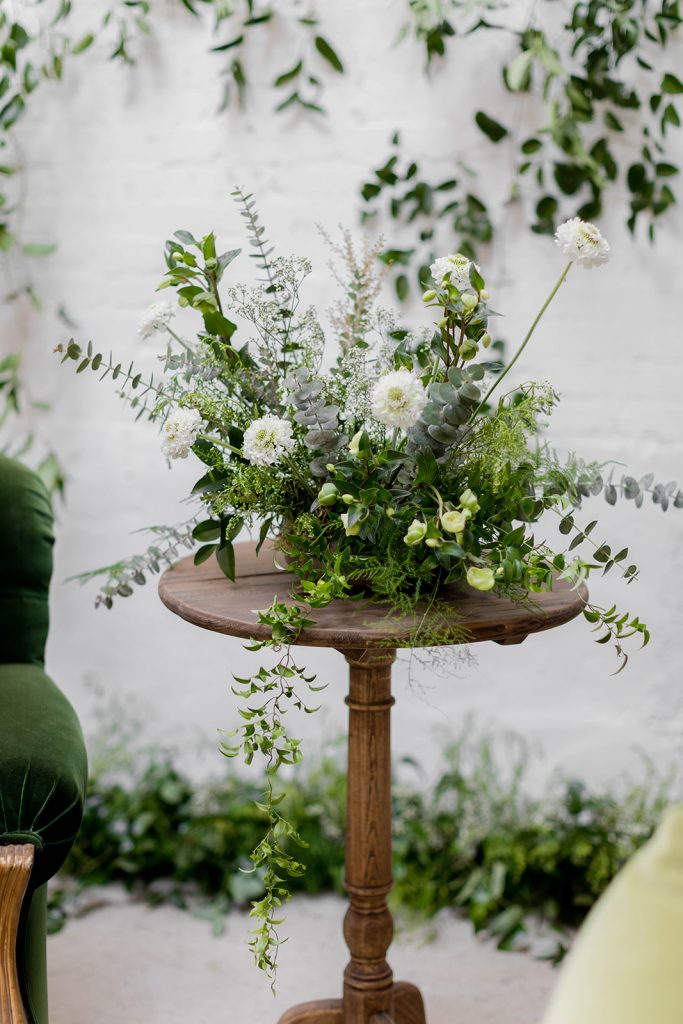 I love a lounge with levels, and Sweet Salvage Rentals is so good at that! Those copper-colored cushions on the floor are so perfect and they look so cozy to sit on!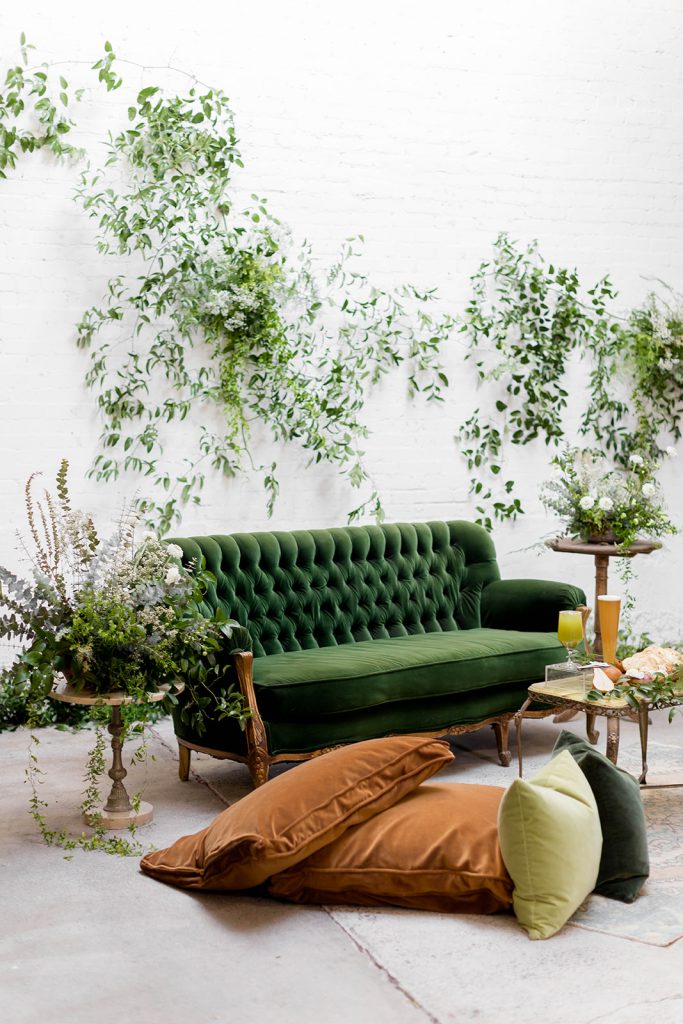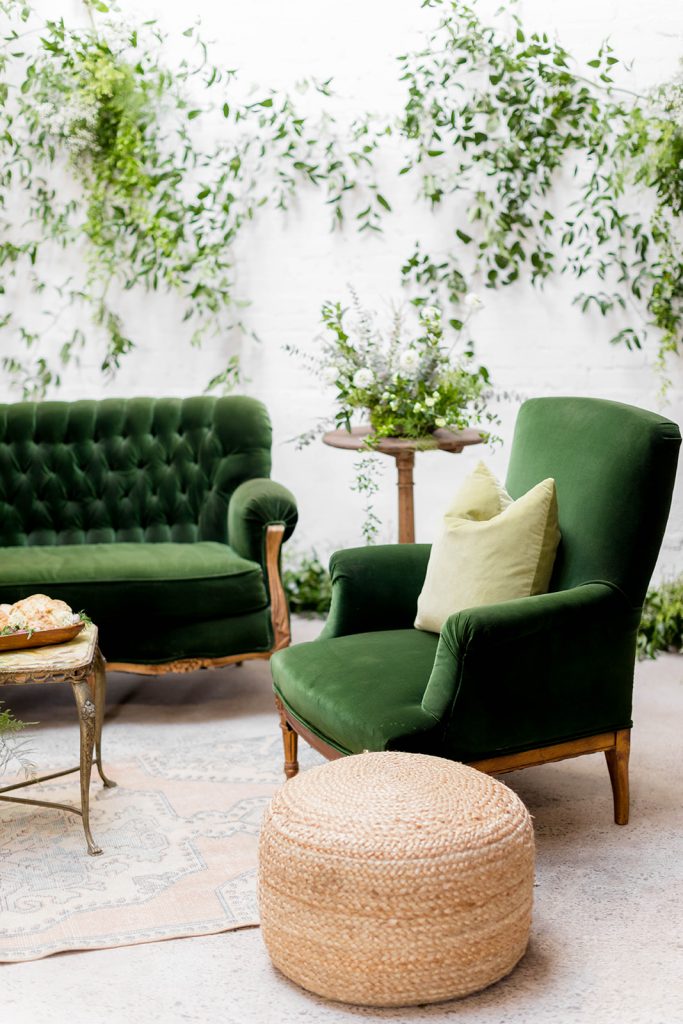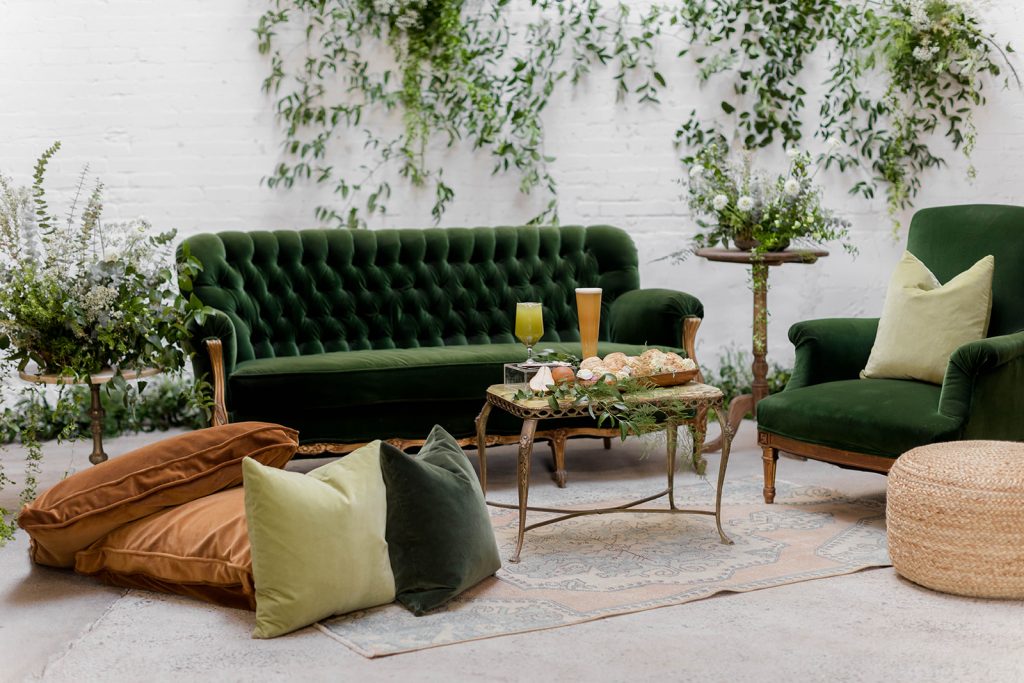 Well friends, that's how you do St. Patrick's Day!! I hope you all have a fun one!! Tomorrow, on to Easter!!!
xx
Jacquelyn