Ring in the 4th with this sweet and tart cherry vodka spritzer! Nothing screams the 4th of July more than some yummy sweet cherries. Muddled the cherries to bring out the sweet-tart flavors, and this cocktail will be the firework of your 4th of July party! Add a topper of champagne to really get that party going. You can also make a bigger batch to serve a couple of friends at a time, cause we know how important it is to enjoy the party yourself! Now, if cherries aren't your jam, you can do other berries like strawberries, raspberries, and even blueberries. Just change out the fruit and juice. But, let's admit it, cherries are the essential fruit of the 4th! So grab that bowl of cherries, and let's go!
Photos by Dayna Studios
---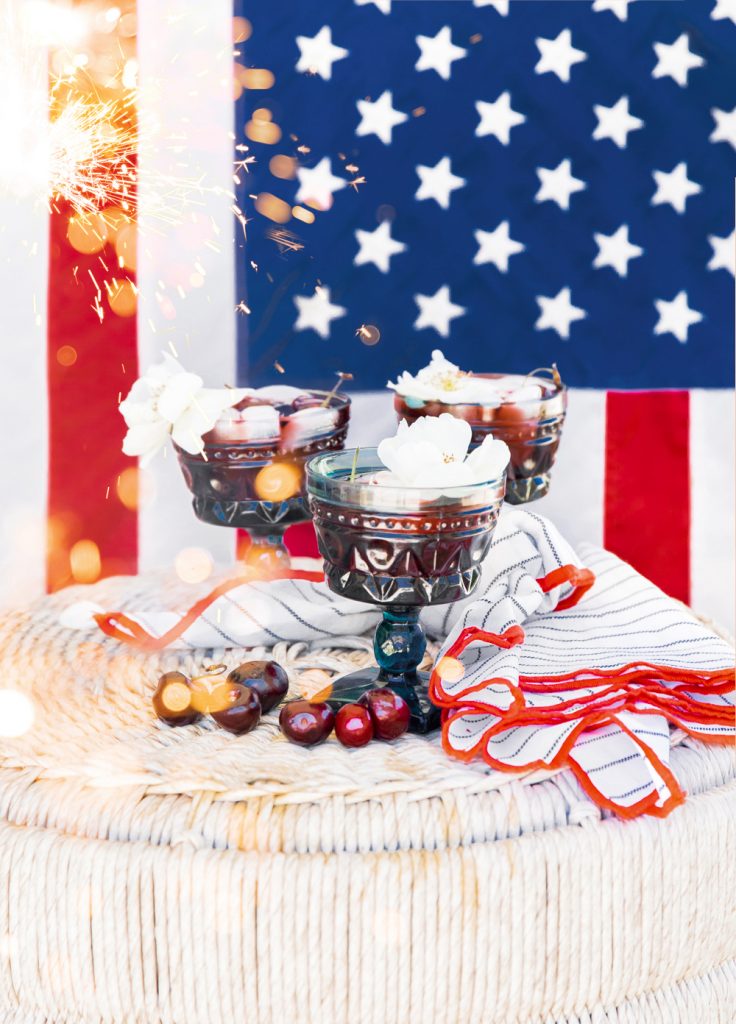 ---
CHERRY VODKA COCKTAIL
serves: 1 cocktail
W H A T Y A N E E D
¼ cup tart cherry juice
1-ounce vodka
1-ounce simple syrup, homemade or store-bought
1 lime OR lemon, juiced (you can do both as well)
Ice
5 ounces of your favorite sparkling wine
Fresh cherries for garnish + muddle, optional
B U S T O U T
Cocktail Shaker
Cherry Pitter
Glassware
---
I N S T R U C T I O N S
In a cocktail shaker, add a handful of ice and a couple of cherries that have already been pitted. Muddle till the cherries are broken up a bit. This is an optional step; you can omit this step and use the cherries as garnish. Then pour in the tart cherry juice, vodka, simple syrup, and lime juice. Add a bit more ice. Put the lid on the cocktail shaker and shake hard until the shaker is cold. Pour into an ice-filled glass. Top with Champagne and gently stir. Garnish with fresh cherries and that floral touch we love so much, and enjoy! You can make a bigger batch and then top off each glass with champagne. One "drink" might make two if you serve in coupe vs. a wine glass, depending on your glassware. I served mine up in little coupes, which is about half the amount of a stemless wine glass.

You can also make this a mocktail version as well for those non-drinkers and kids! Just take out the vodka, and use less of the simple syrup. Switch out that topper of champagne for some Sprite or any lemon-lime sparkling drink.
---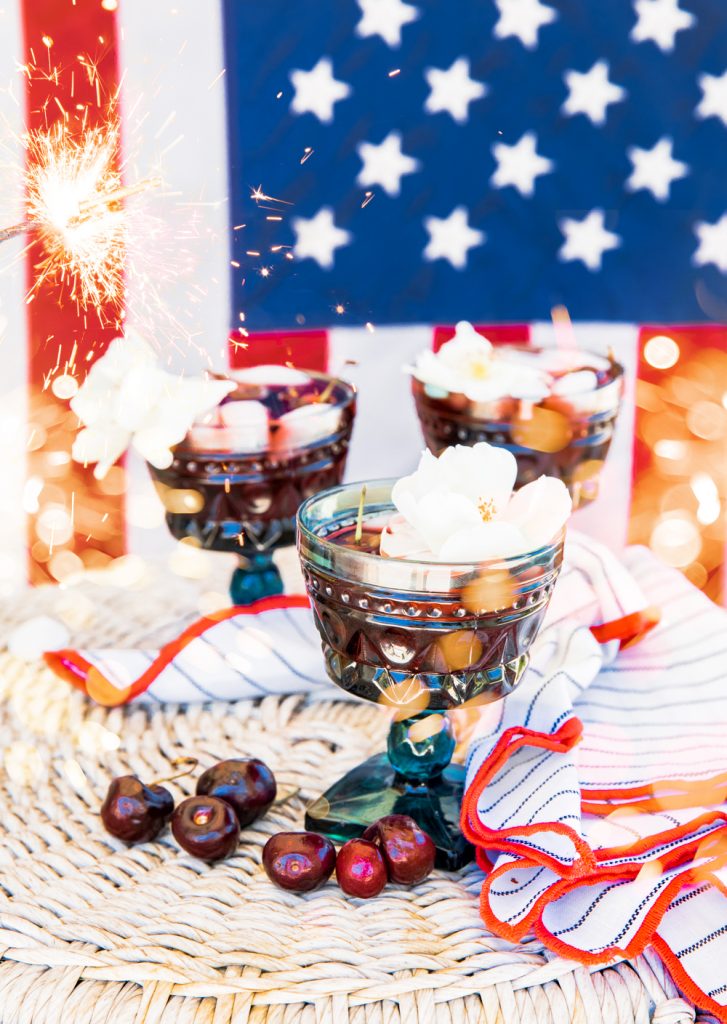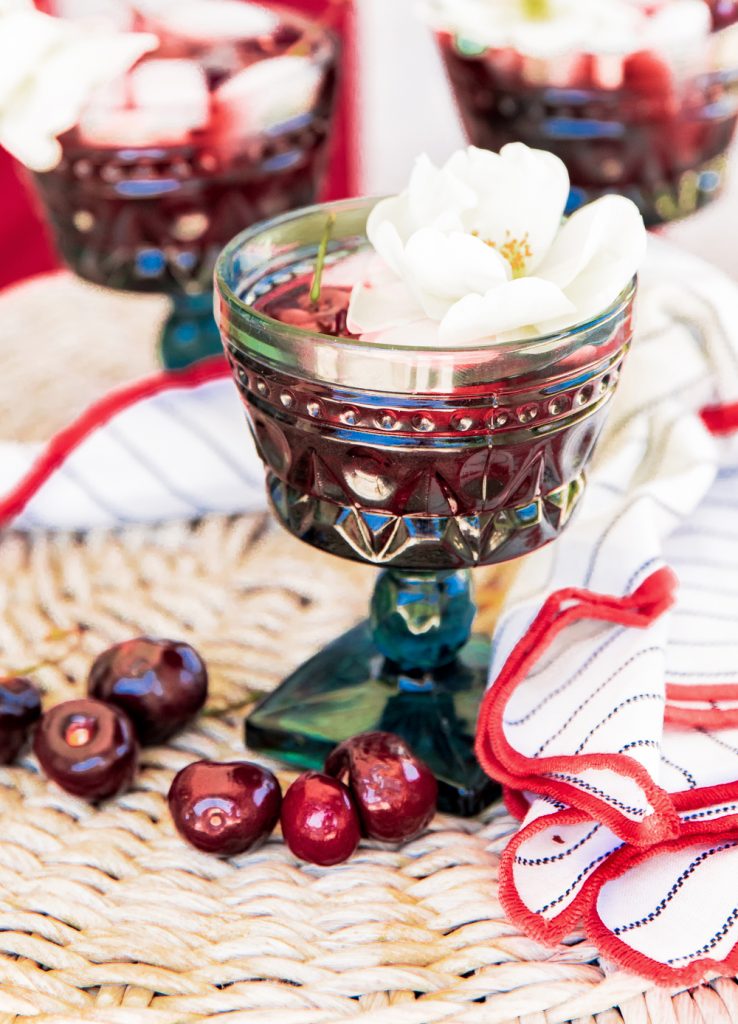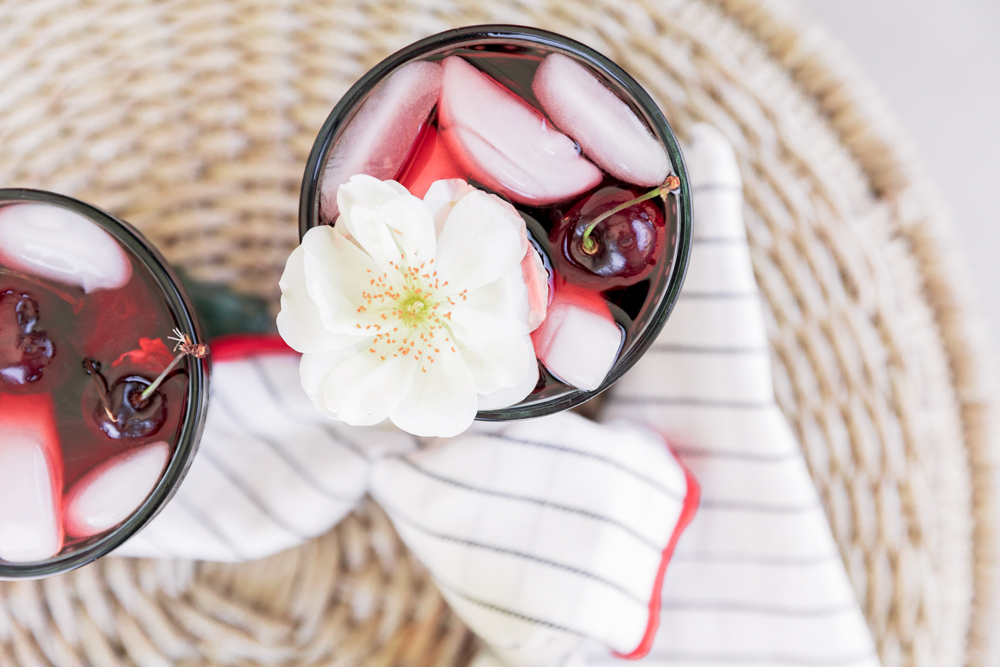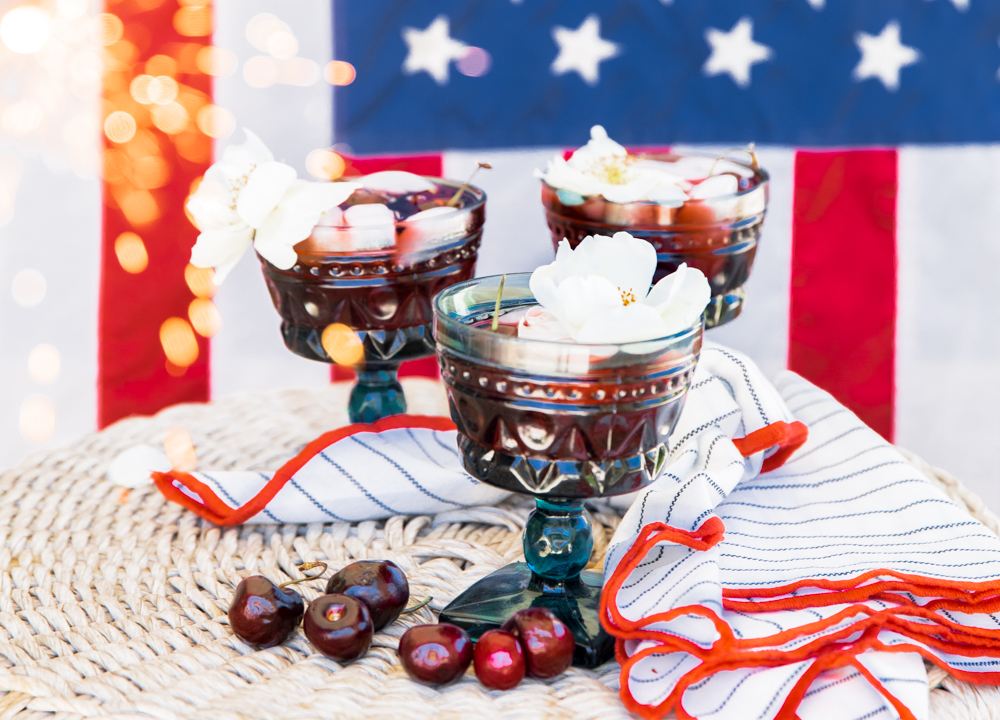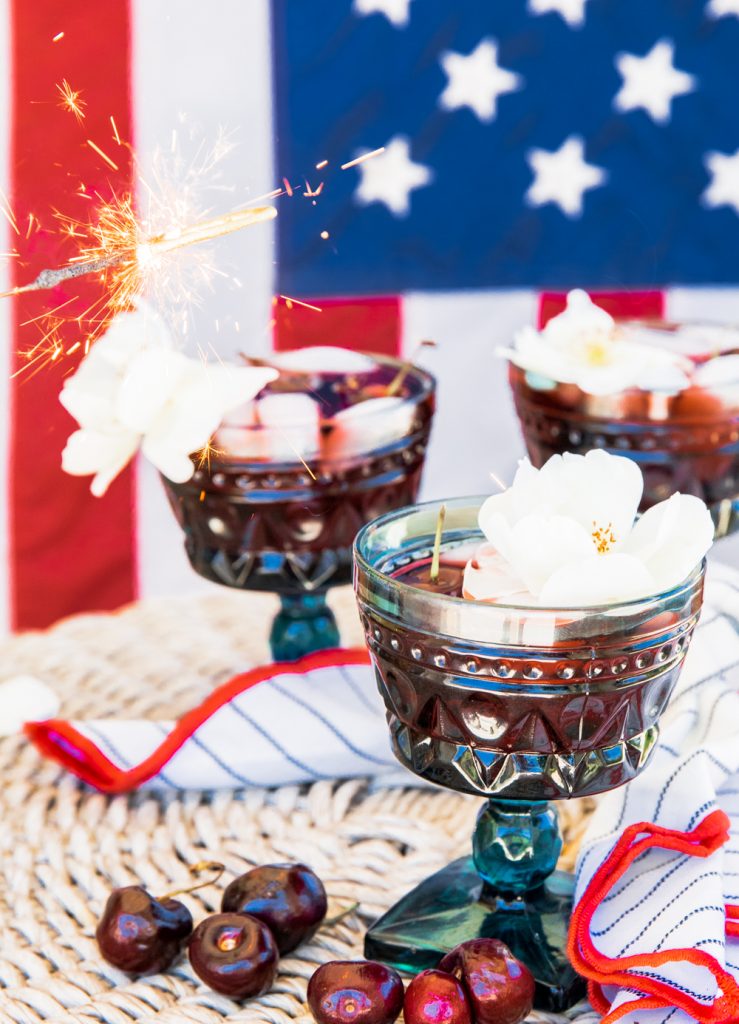 ---
B E I J O S B A R

xx
ABBY