I don't know about you, but Summer has to be one of my favorite seasons to entertain! My family and I are constantly hosting guests throughout this season and enjoying the longer days. I always love finding fun prints and colors to use on my table and I fell in love with Sur La Table's Summerhouse collection the minute I saw it! There's just something about the color and print that remind me of everything great Summer has to offer!
Get ready to see how I used the Summerhouse collection by adding vibrant colors, fresh fruit, and a stunning invite to create the perfect table. You can easily make this happen in your own backyard and impress all of your friends and family, I'll let you know how!
Photos by the talented Alison Bernier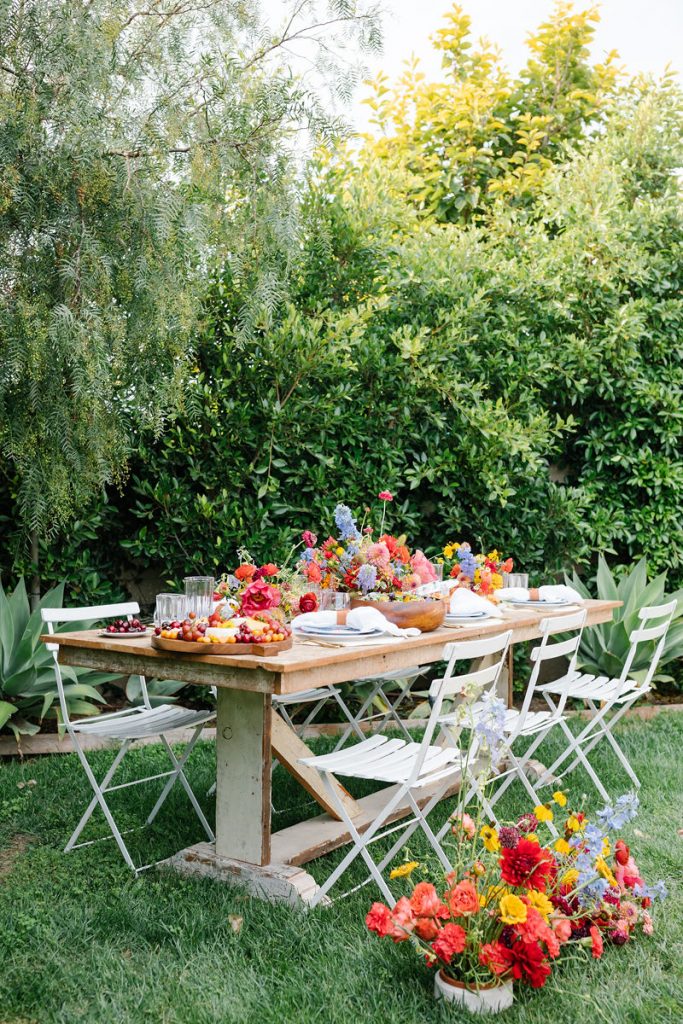 I always like to start an event off with a lovely invite, and this one by Pirouette Paper sure does take the cake! We were inspired by Sur La Table's Summerhouse plates and Berry Towels set. Growing up my parents grew berries and cherries in our backyard so when I think of Summer I think of berry or cherry cobbler and pie! It's all styled on Stile & Co's beautiful mat and I must say, I'm already hungry!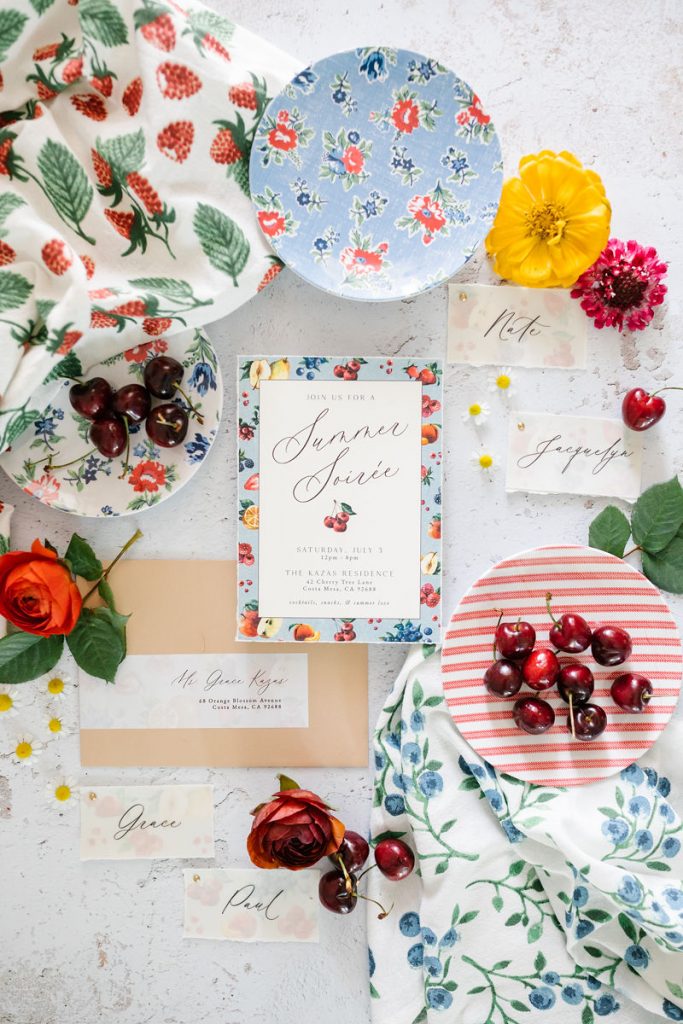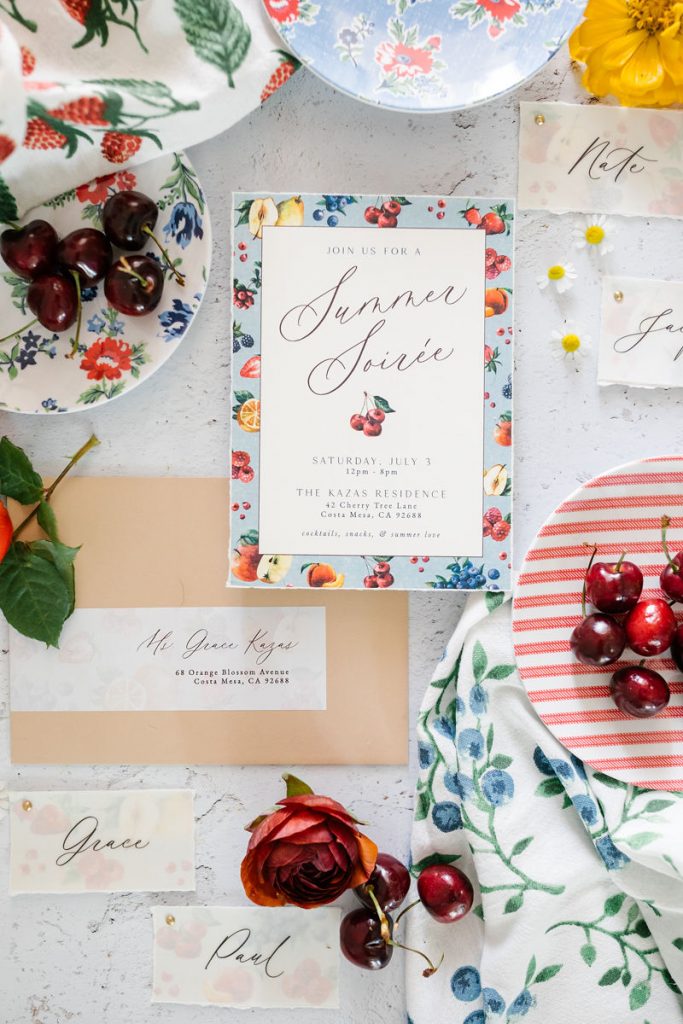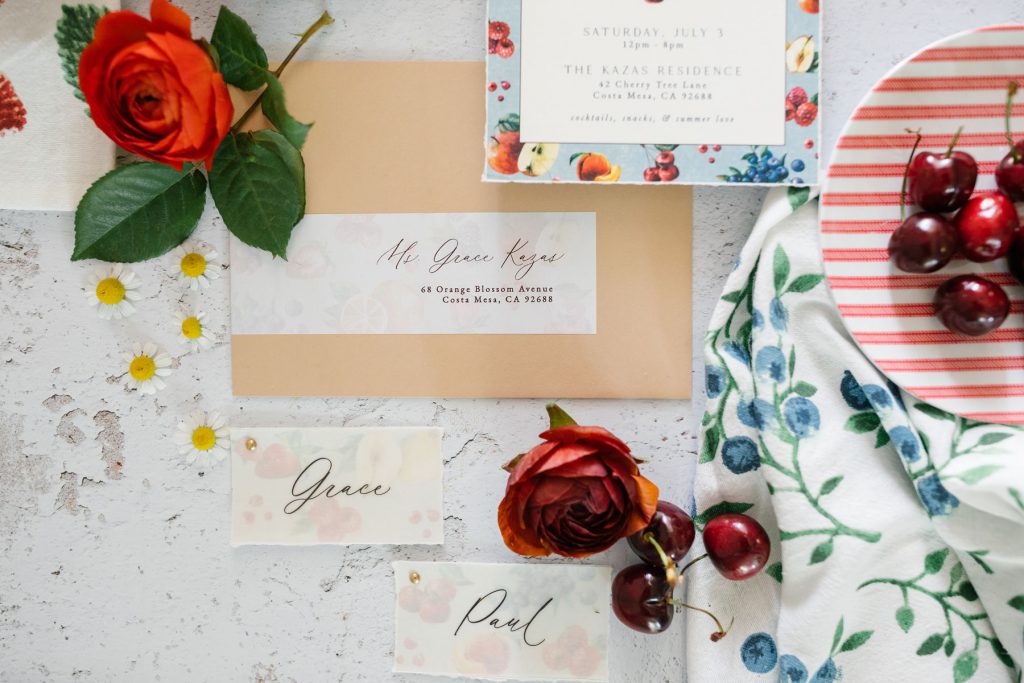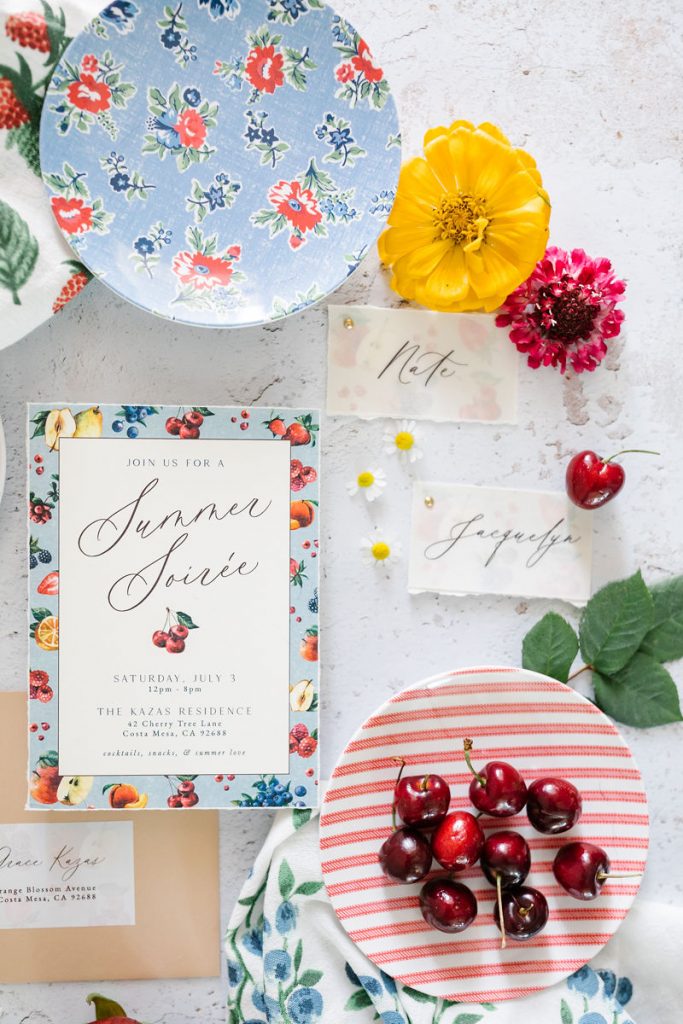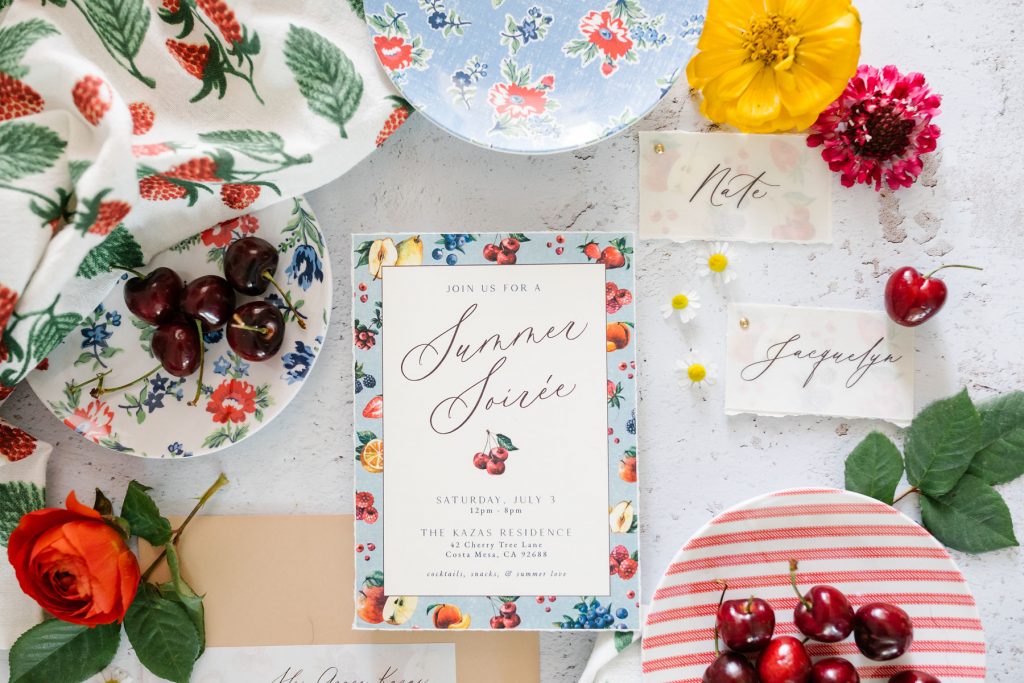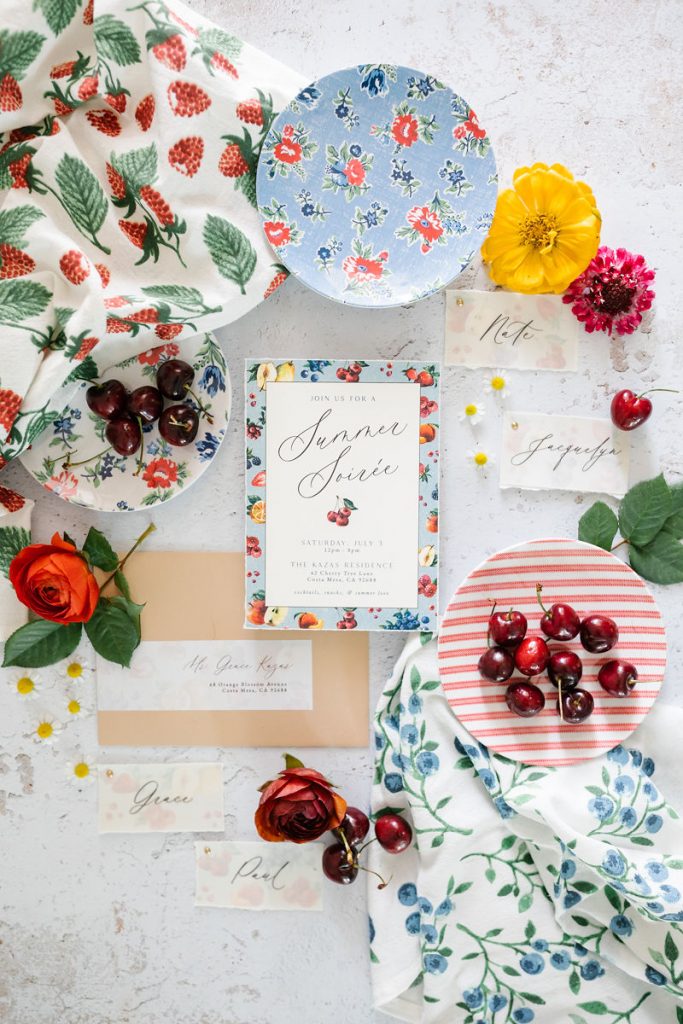 This corner in my backyard is always nice and shady thanks to our large pepper tree. I thought it created the perfect nook for our table! For the table, I used a vintage piece from my friends at Sweet Salvage Rentals and her white bistro chairs, feels like we are in the French Countryside!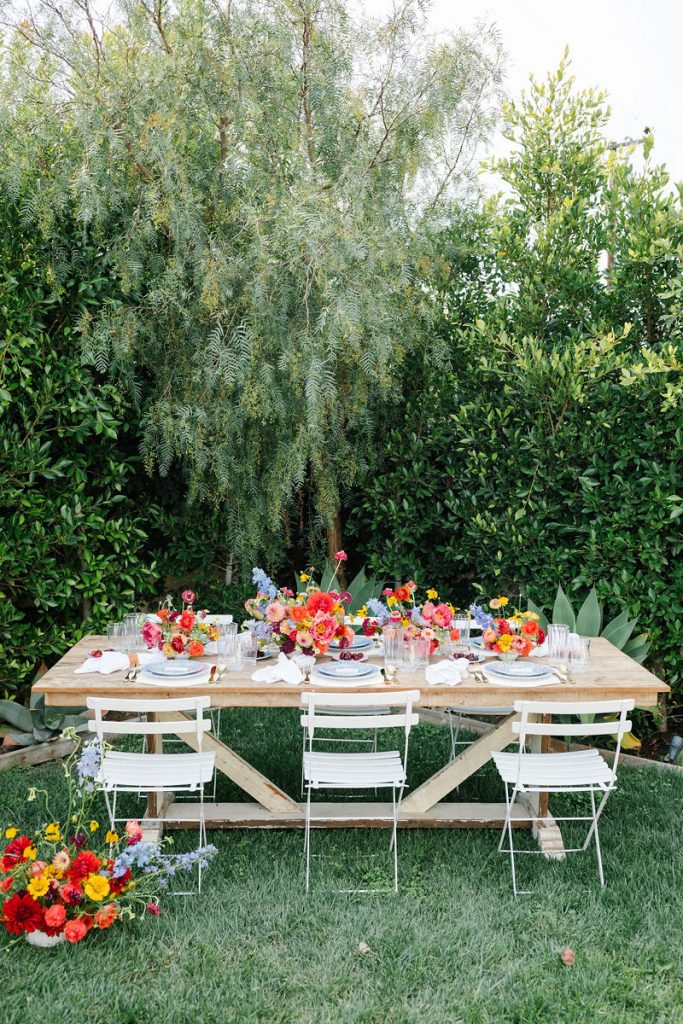 With those gorgeous Summerhouse plates I needed to add gorgeous flowers! Right away I knew I wanted something vibrant and whimsical. My extremely talented friend Krista of Not Just in Novels took care of that! I set each place setting with a fresh white round woven placemat along with the Summerhouse dinner and salad plate. I love those placemats because they are so versatile and can be used for multiple events.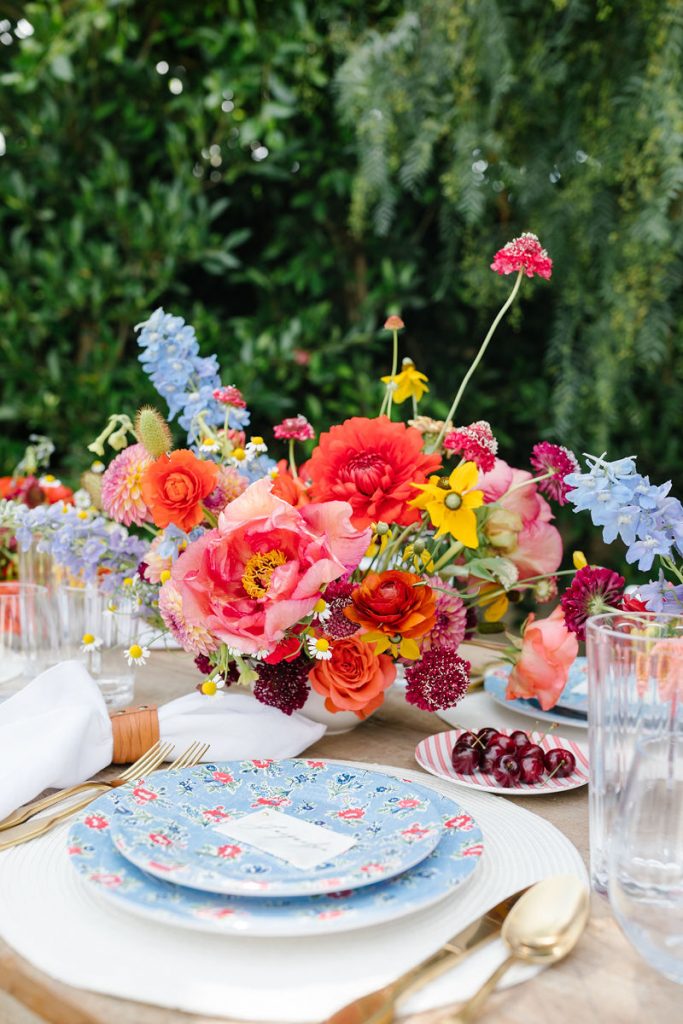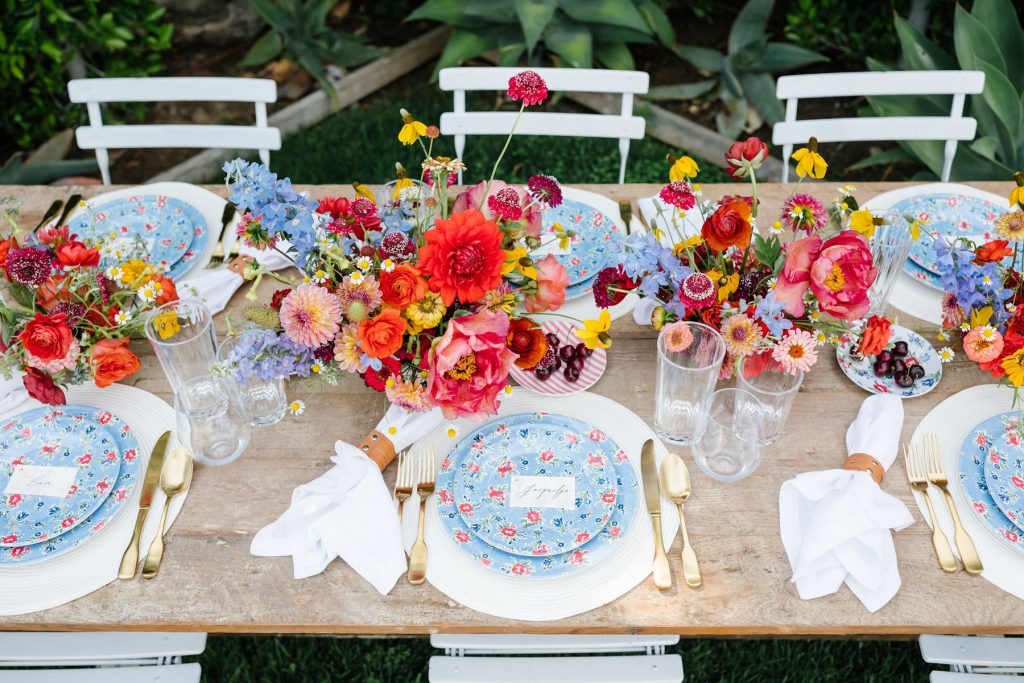 I finished my place settings off with Sur Lat Table's white linen napkins, leather napkin rings, gold flatware, and outdoor glassware. For outdoor settings I love having a plastic option, it's incredibly functional and Sur La Table's version is so beautiful it looks like real glassware!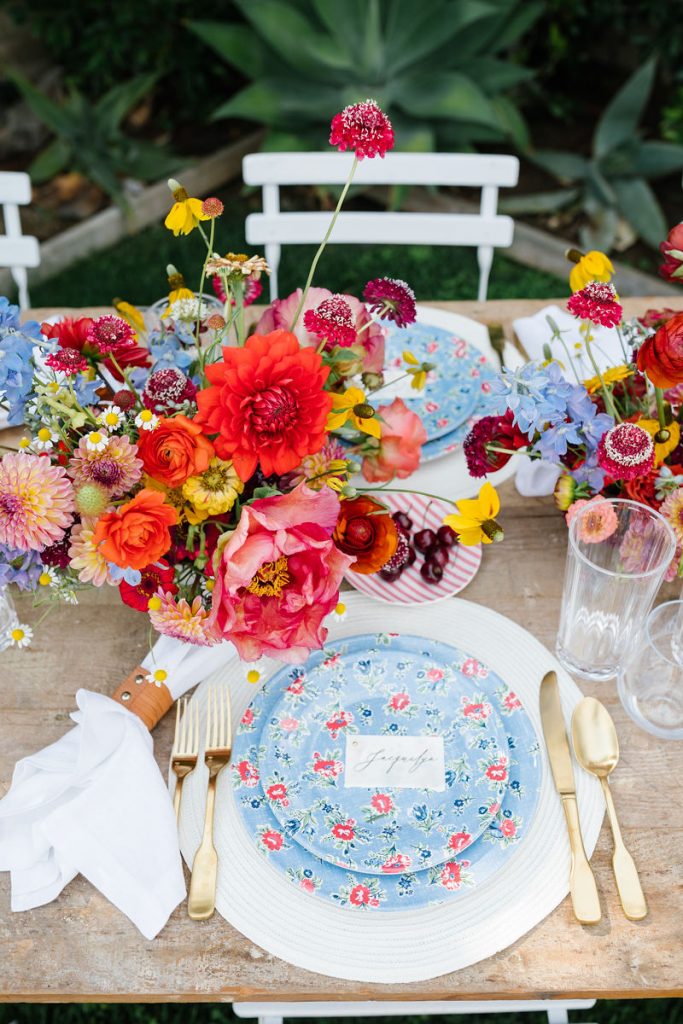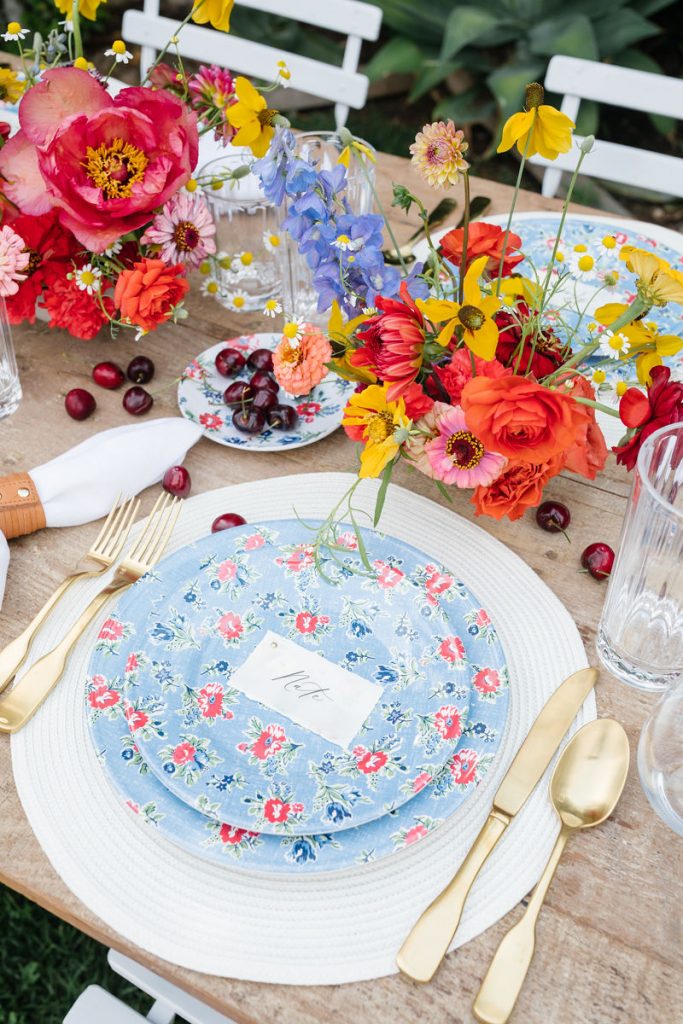 As an extra decor piece, I used fresh cherries on the table. Not only do they look pretty but guests can snack on one of the best Summer fruits! I used the Summerhouse appetizer plates for them and had them randomly throughout the table. Things don't always have to be perfection on your table, sometimes it's nice to play a bit! The appetizer plates come in various prints which I think adds to the charm.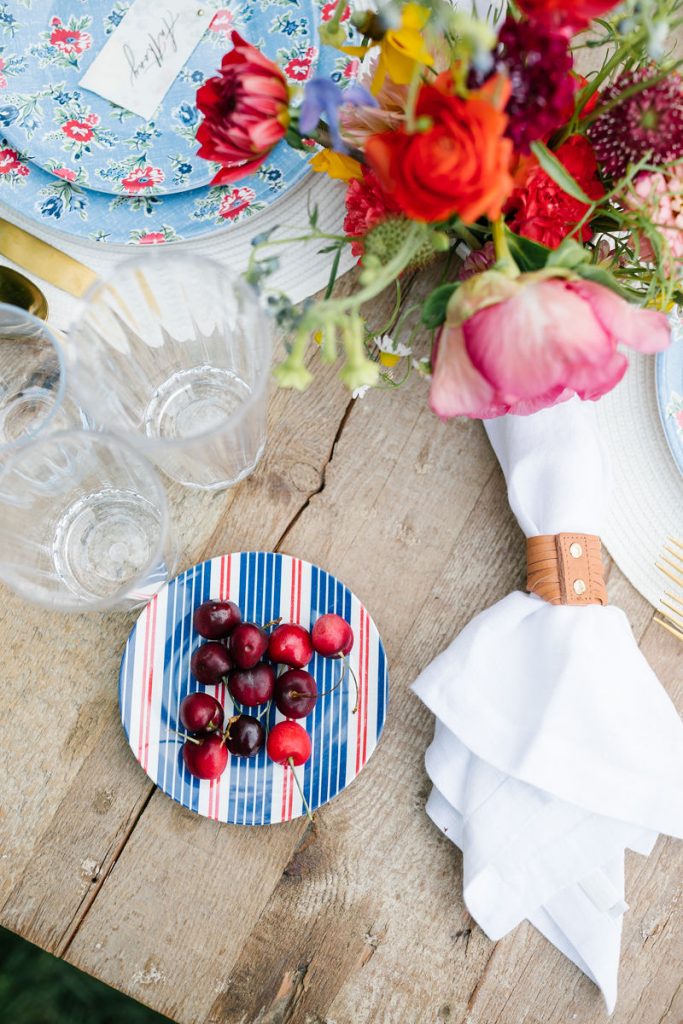 Not only is this table pretty but it's incredibly inviting as well! These colors could also be a fun take for a 4th of July or Labor Day table, don't you think?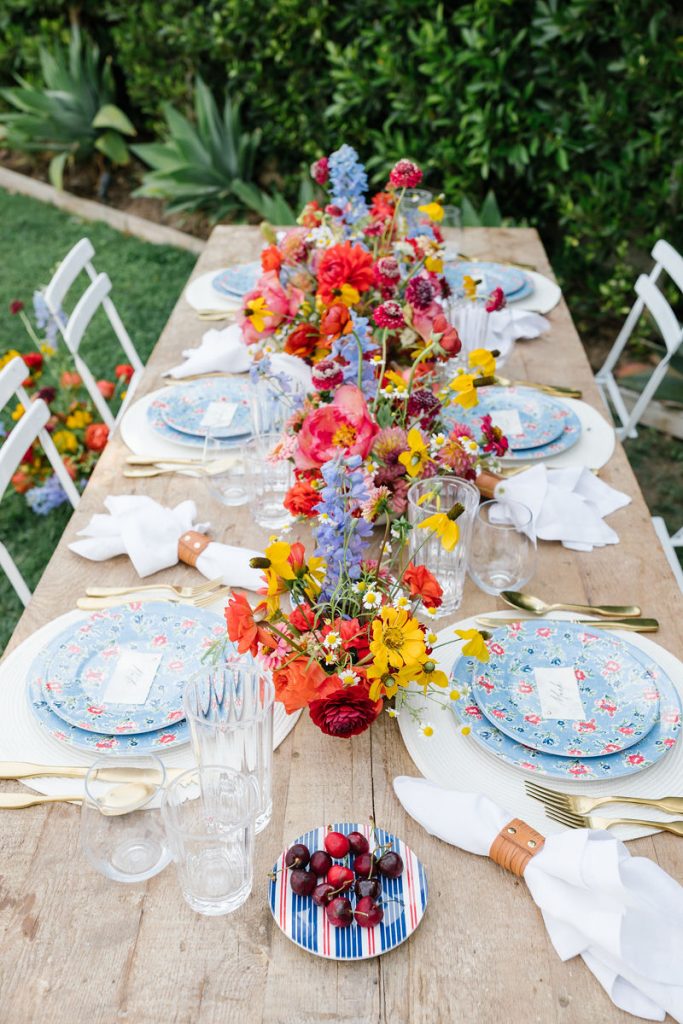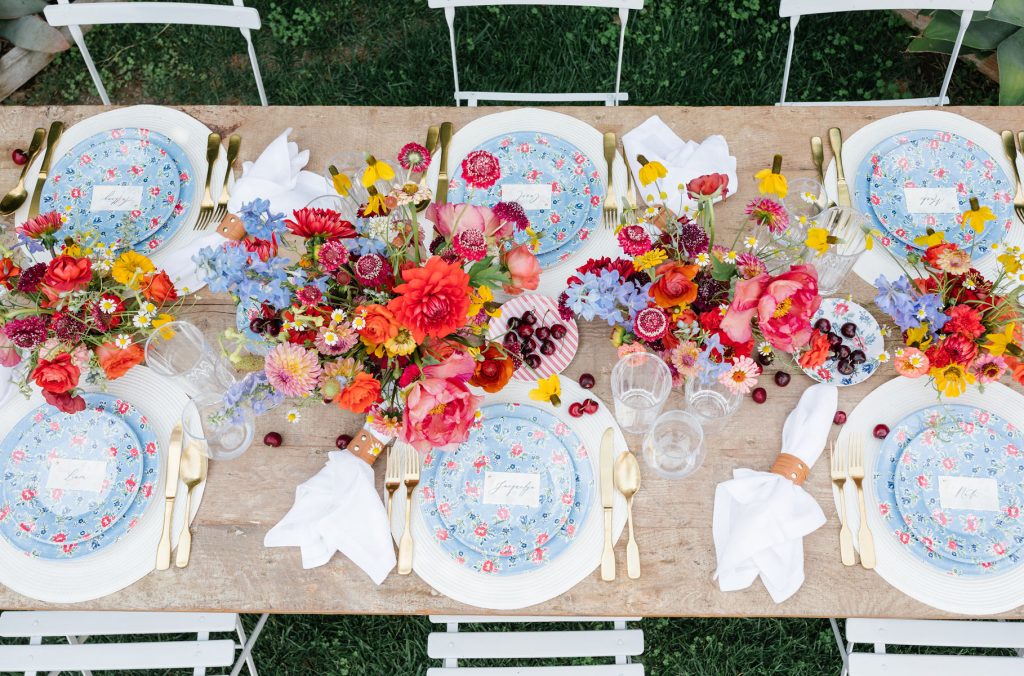 I have to show off the detail on Sur La Table's leather napkin rings. In my opinion napkin rings are often overlooked and add a lot of character to a table. These are going to have a nice spot in my collection and get used for multiple holidays and events!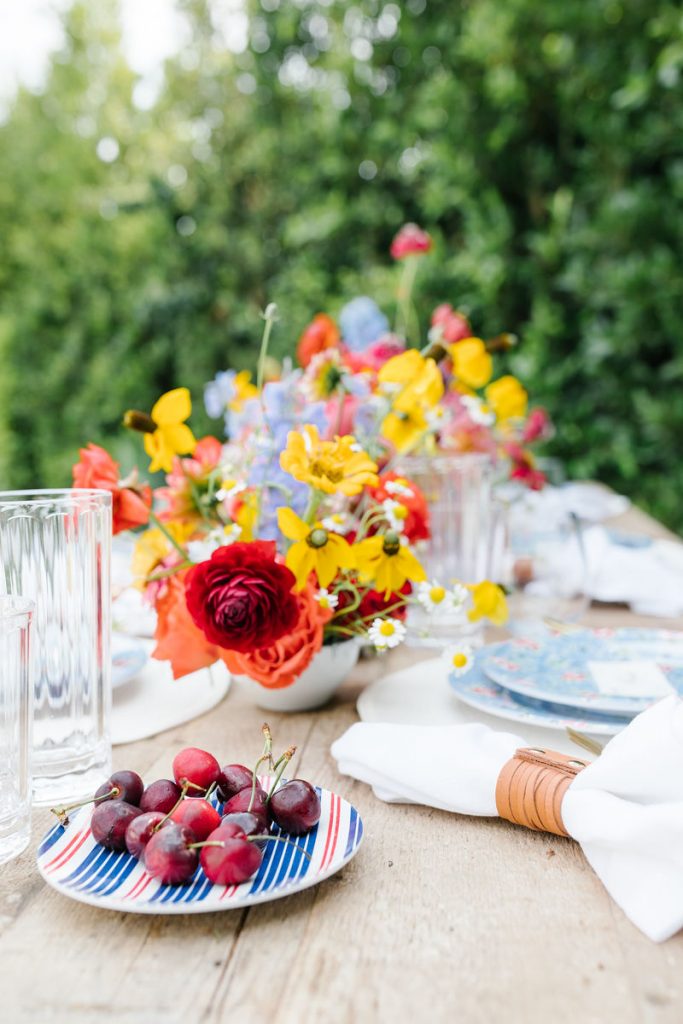 For goodness sakes, these flowers deserve a few close ups! From the colors to the textures, I truly can't get enough!!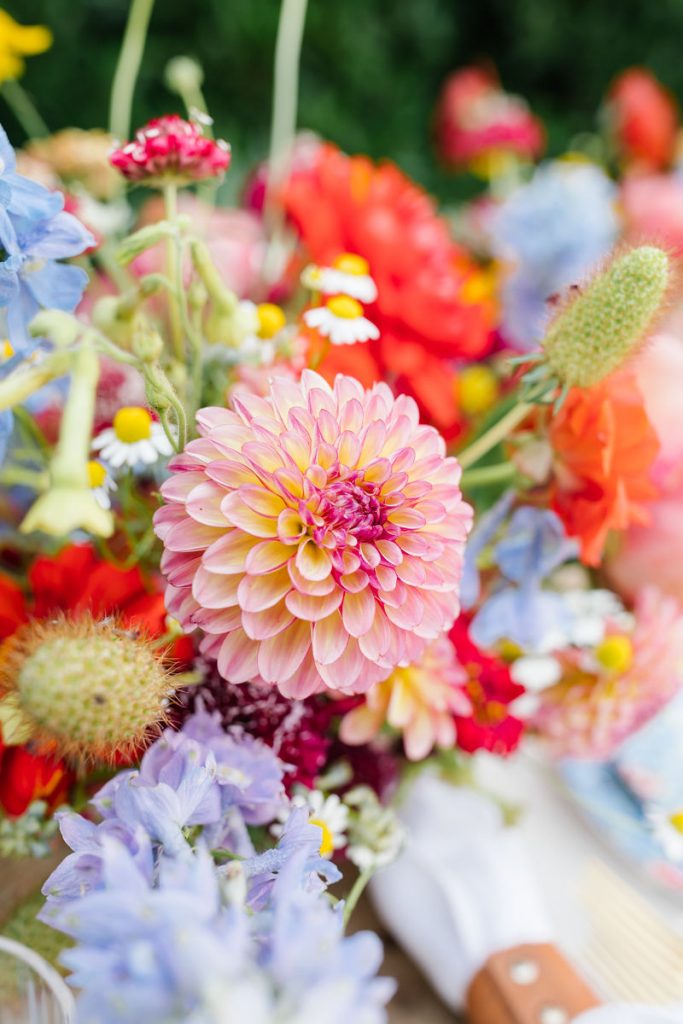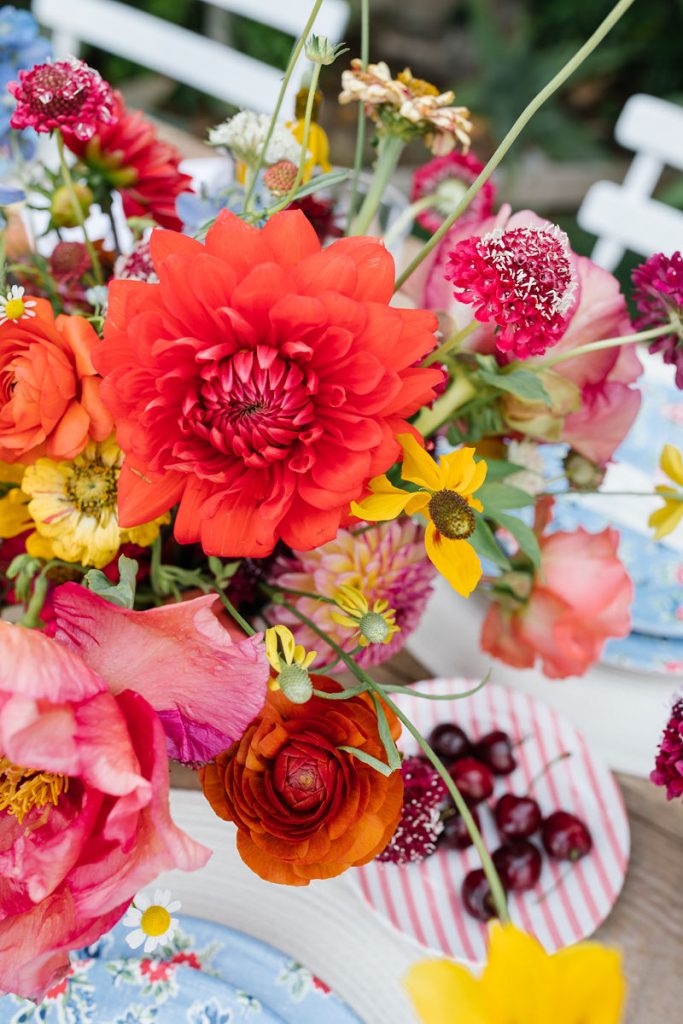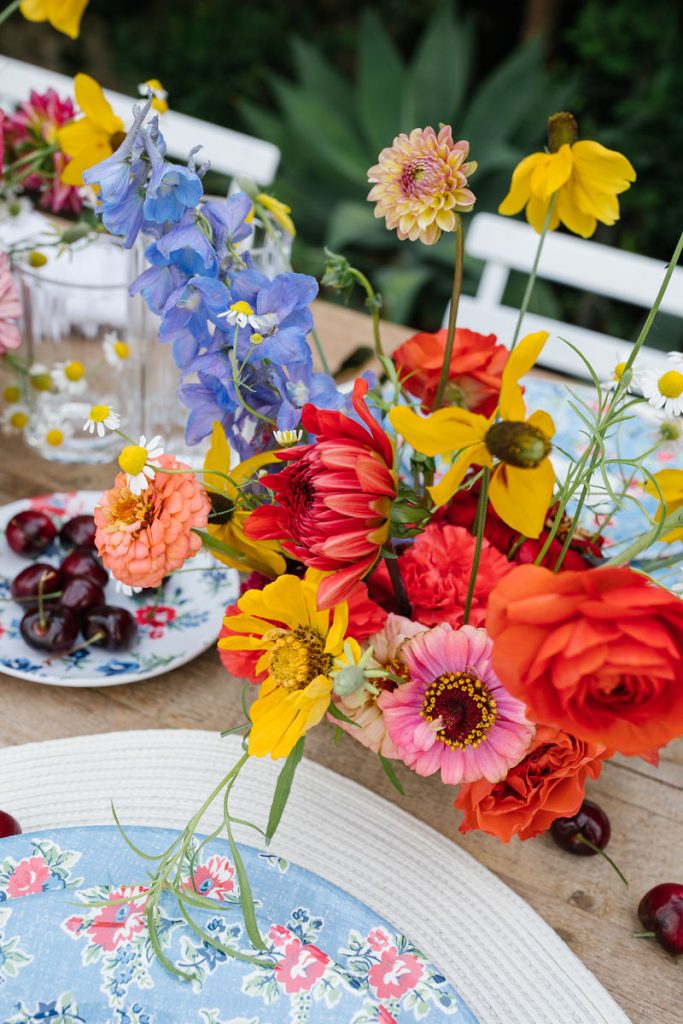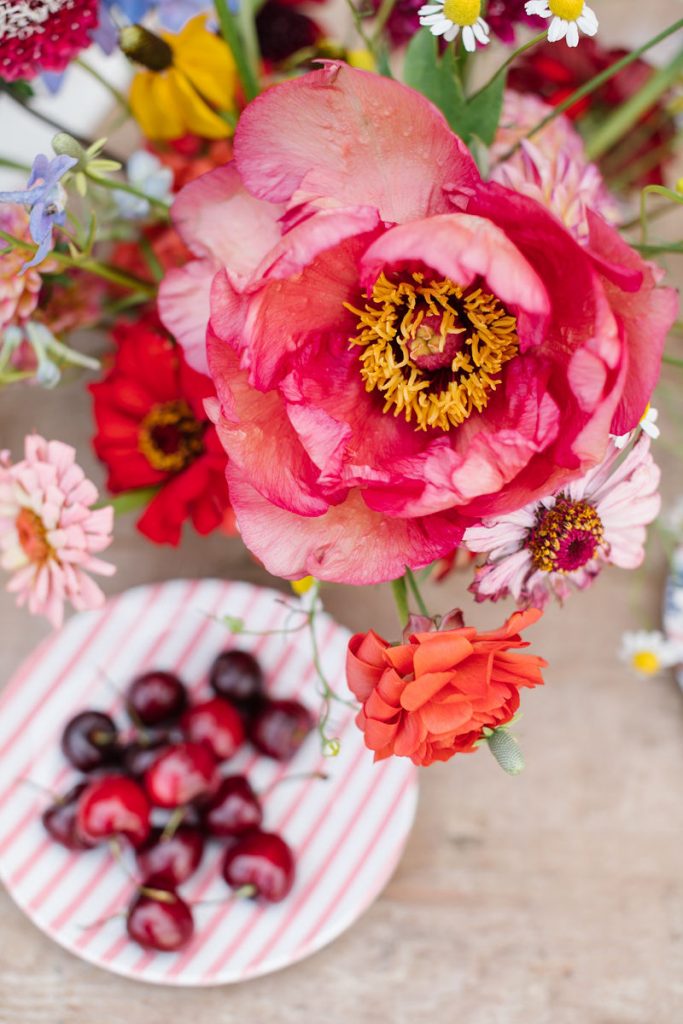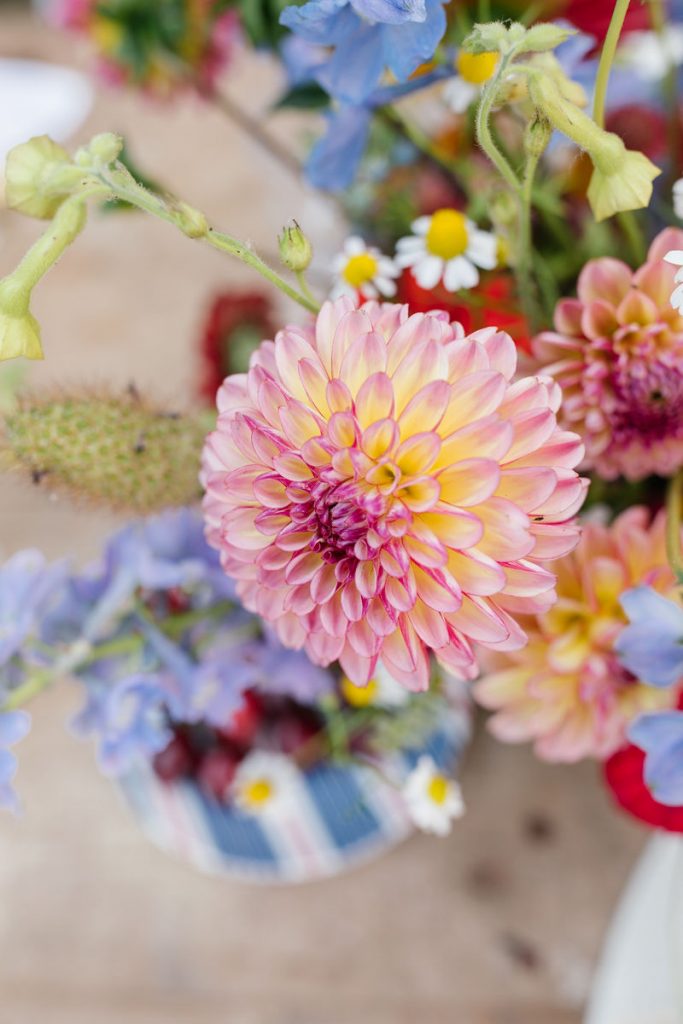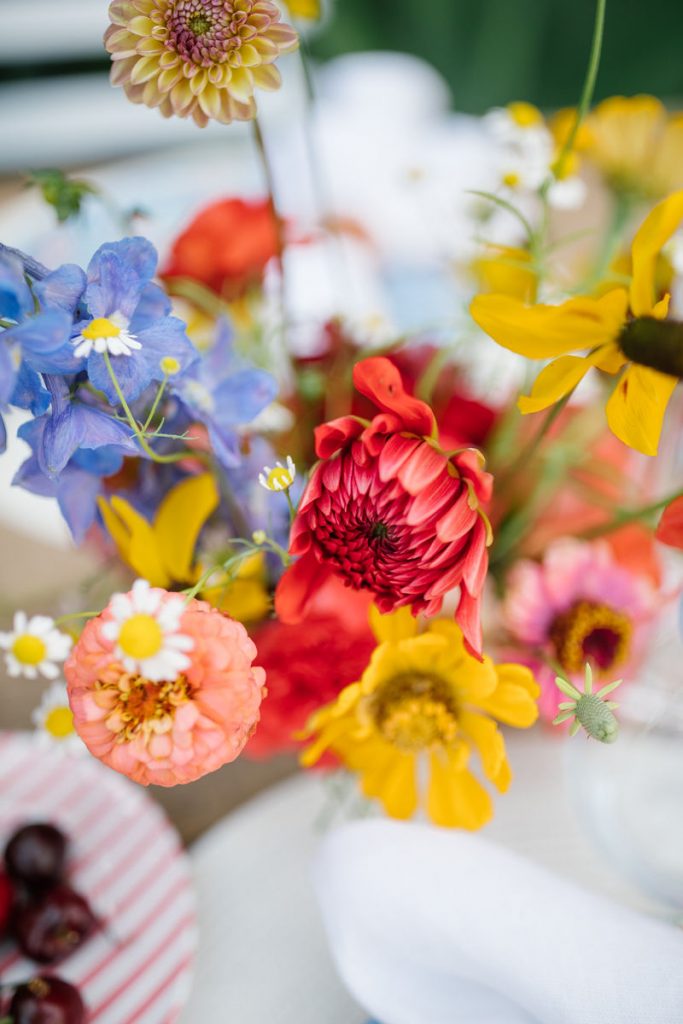 As you can see I couldn't wait to pour the rosé! Everyone's favorite Summer drink, well, at least mine!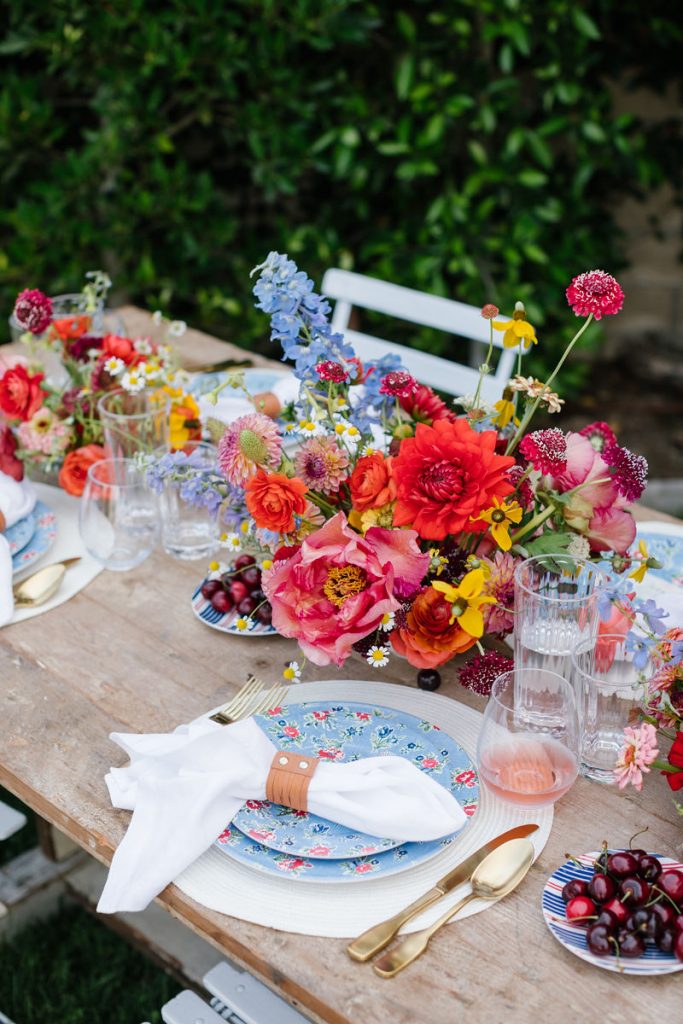 As you know we are all about details over here, so place cards are always a must! I love how Pirouette Paper layered a print with vellum so it didn't take over the pretty Summerhouse print.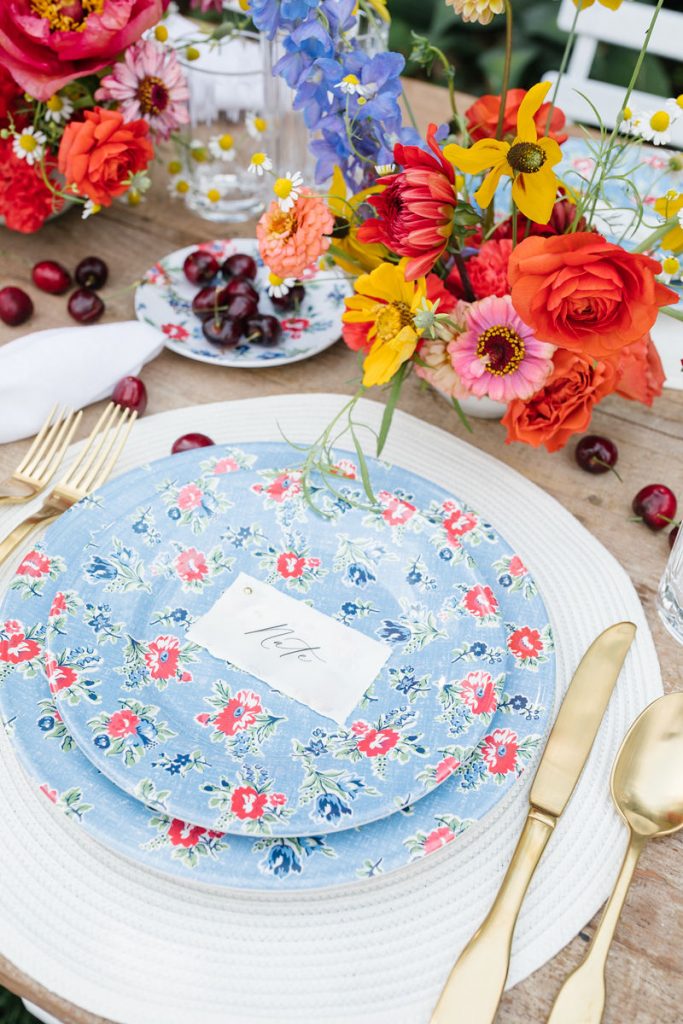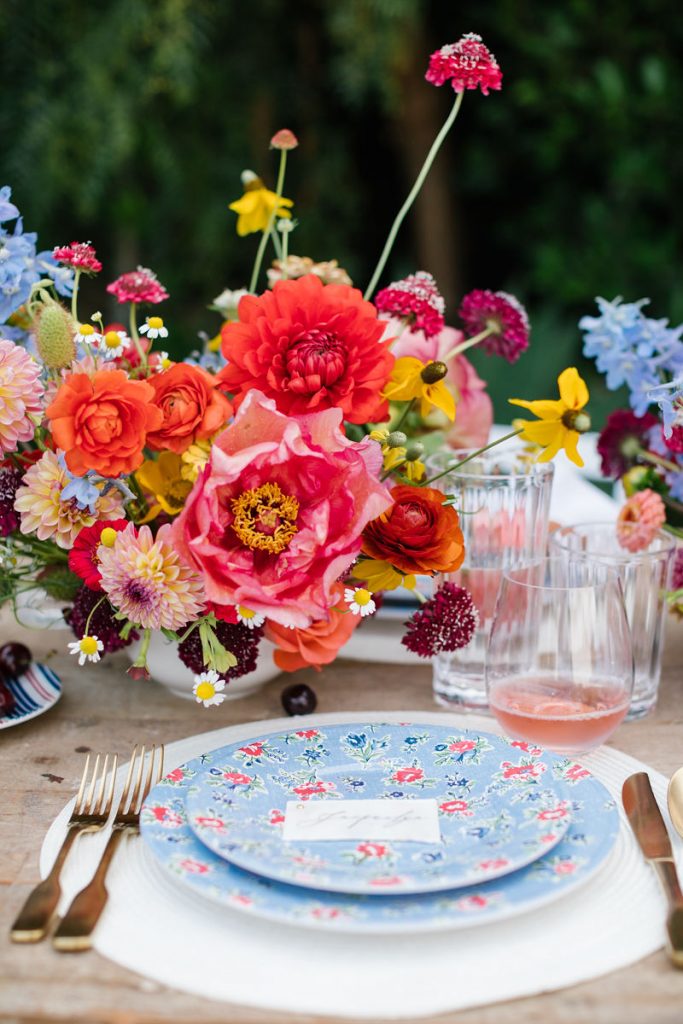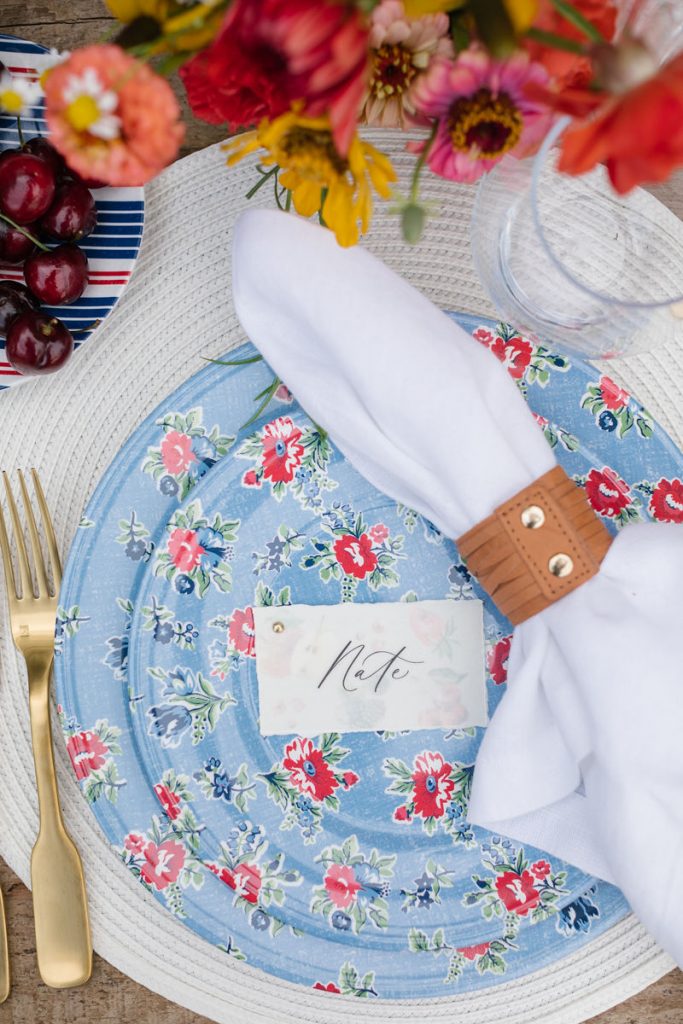 A little event design tip, I always like to add a floor arrangement to a table. It adds dimension and really completes the set-up!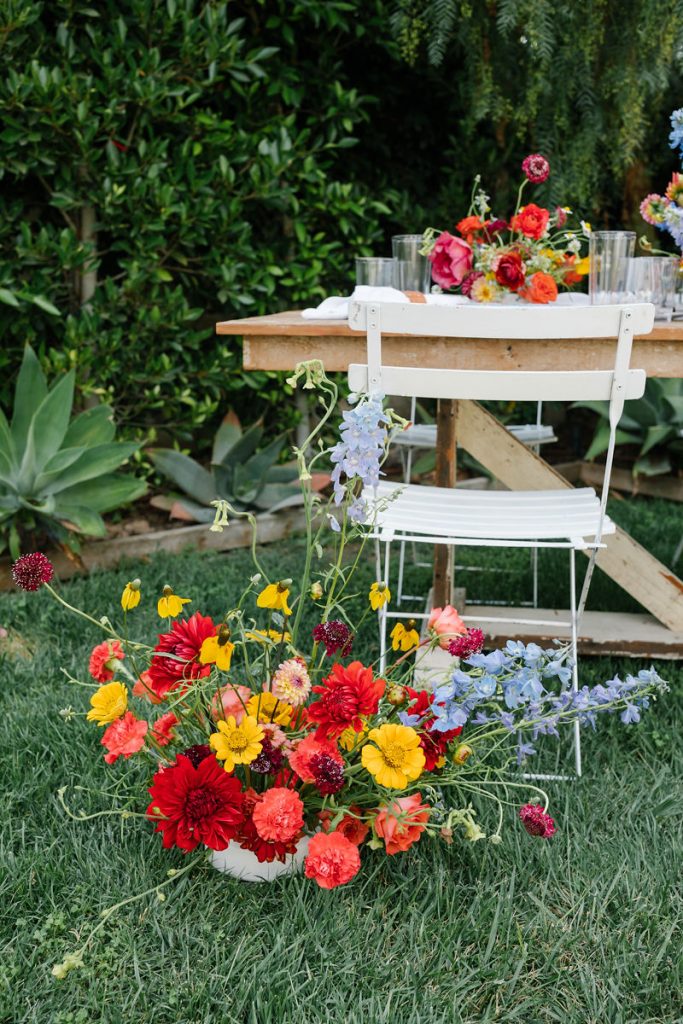 Now, on to the food!!! Our friends at Taylor Made Cuisine were kind enough to deliver a gorgeous and delicious spread! This may be one of my favorite cheese boards yet! They used my favorite summer fruits and yummy cheeses on Sur La Table's Acacia Wood Round Cheese Paddle. I'm basically drooling looking at this!! Truly the best of Summer!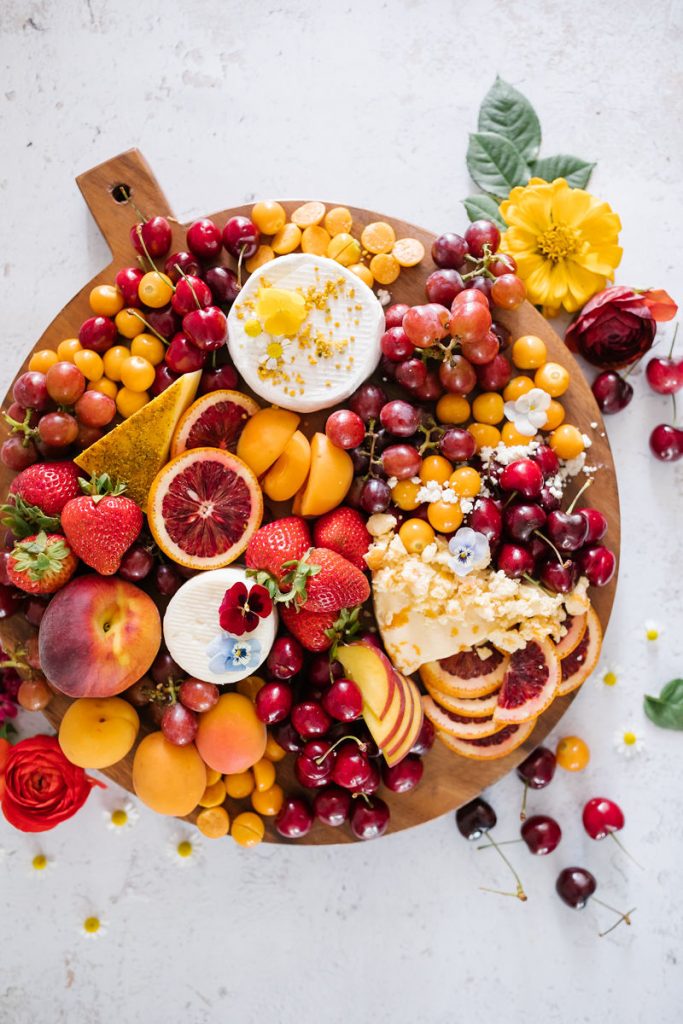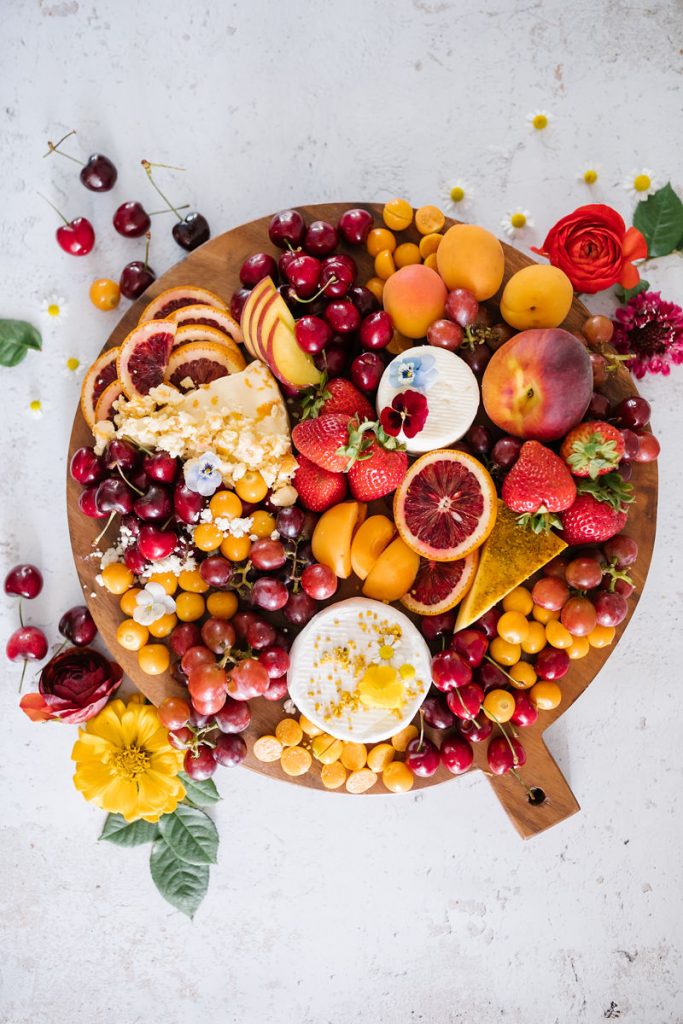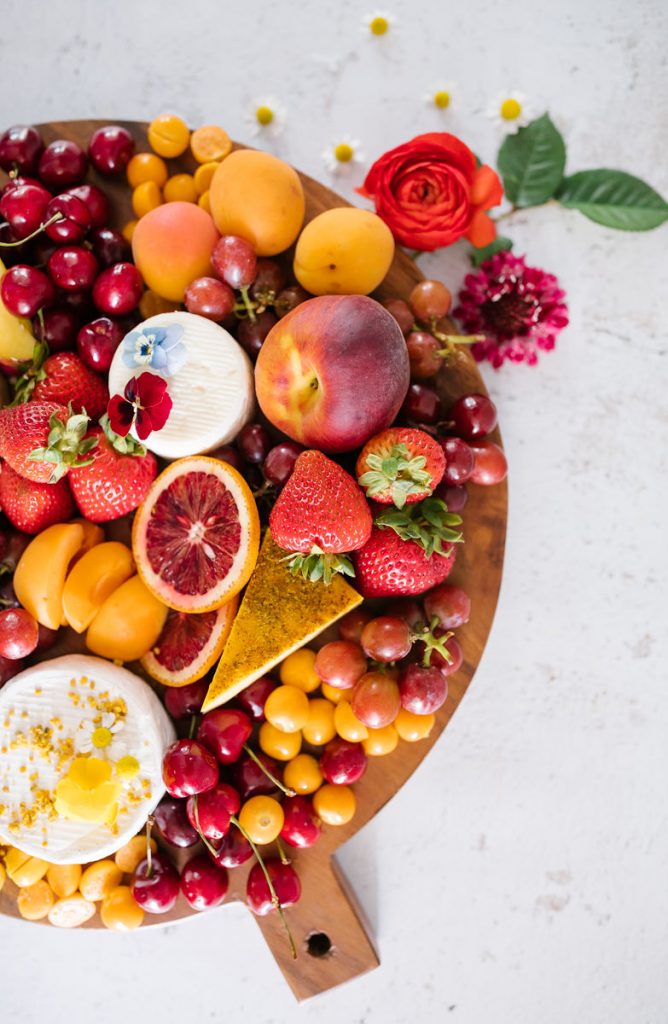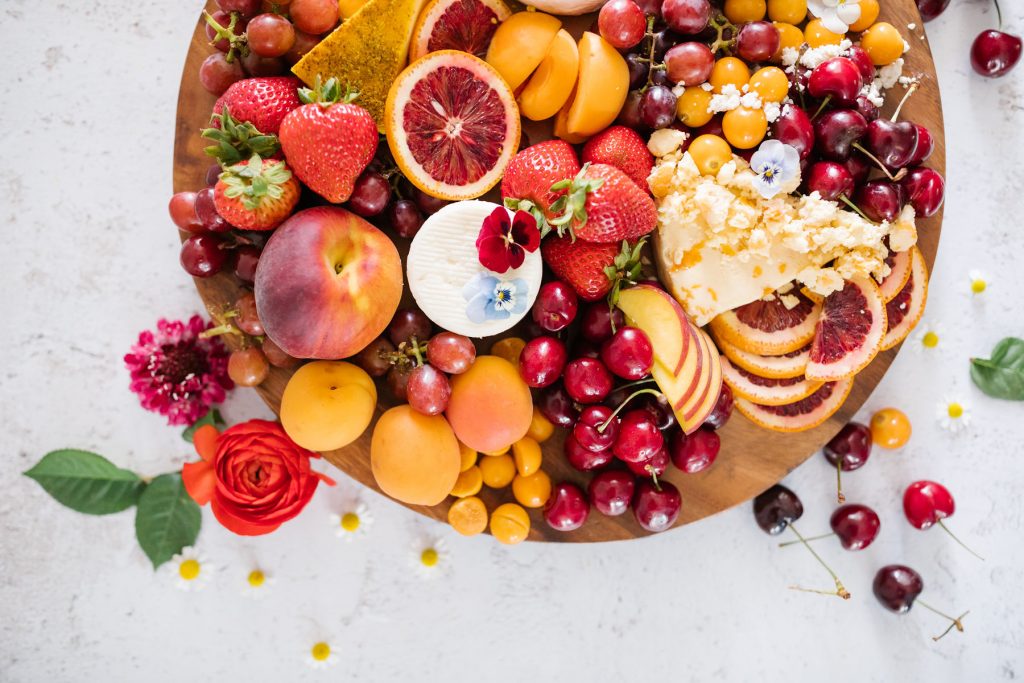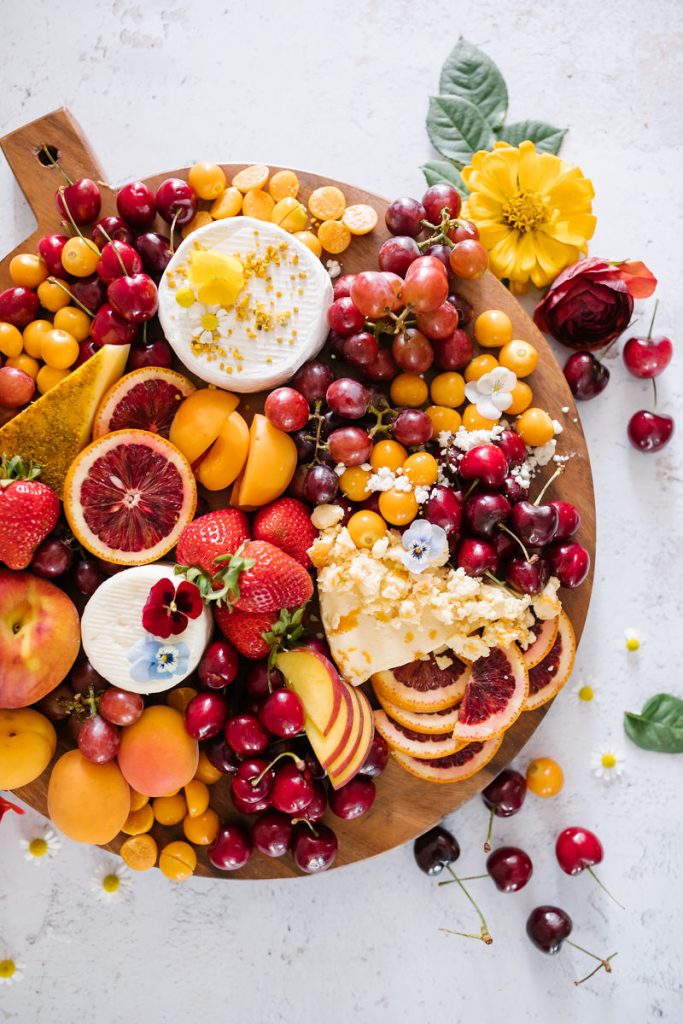 After that appetizer you know we were off to a good start! For me, Summer menus should be light but yummy, and Taylor Made Cuisine accomplished that! With a fresh salad, crostini, and sandwiches! As long as everyone is happy and their bellies are full, you know your job as a host is complete!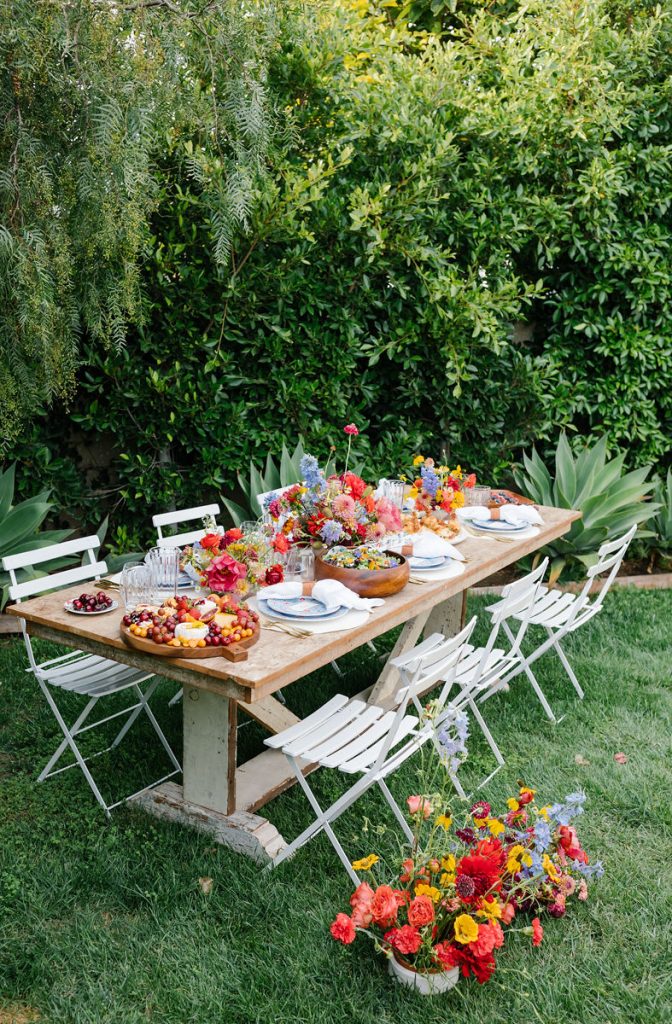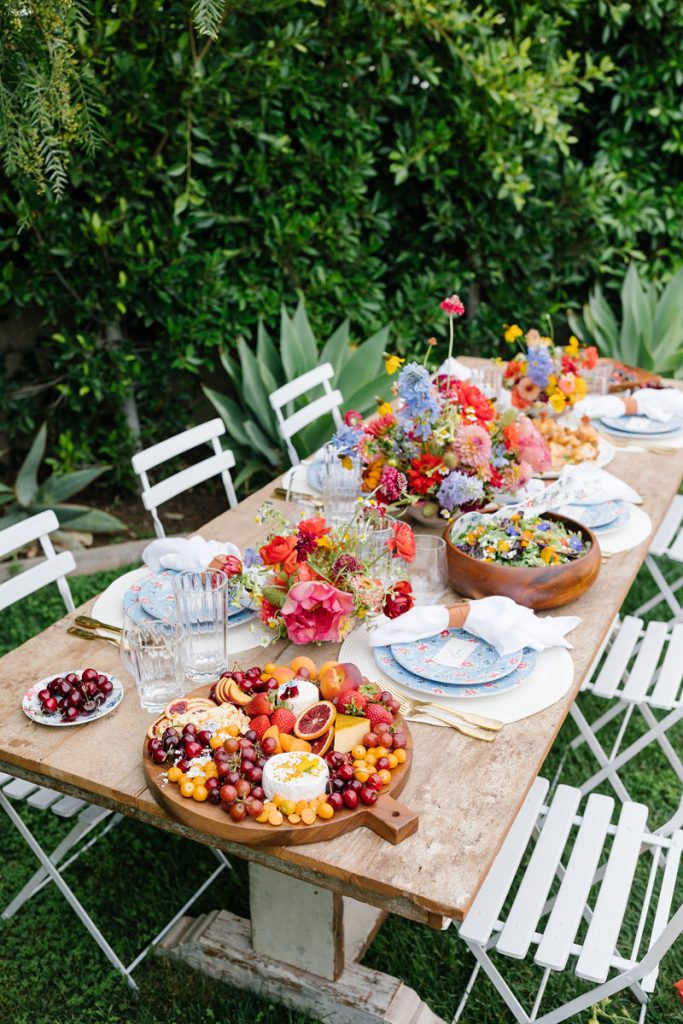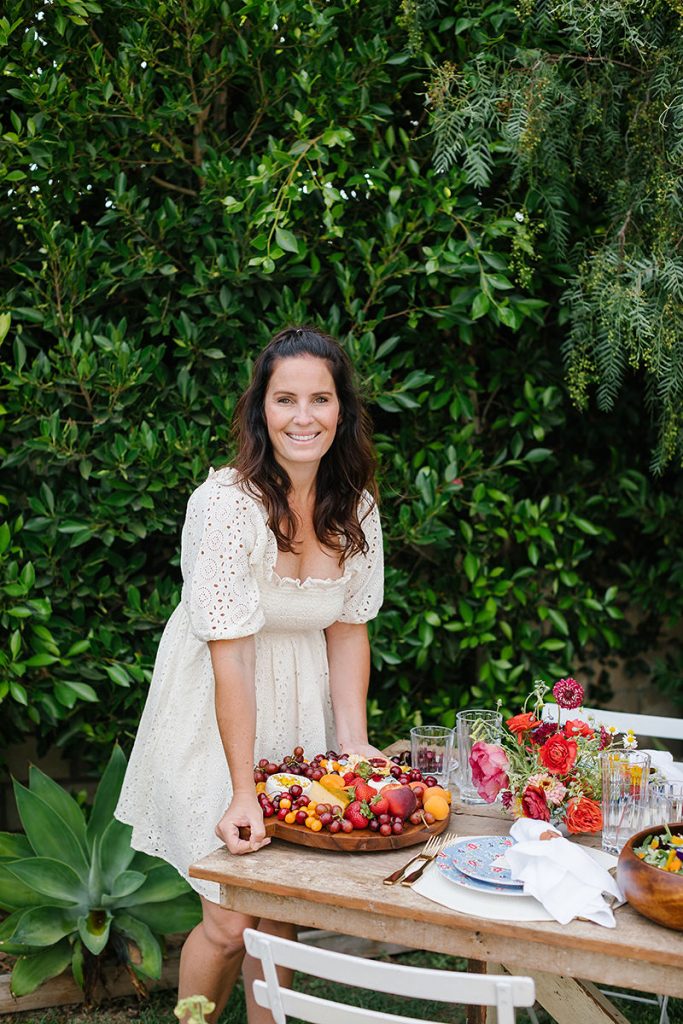 As a hostess, it's essential to keep your platter game on point! I like to mix different textures and colors but keep it classic. Using Sur La Table's acacia wood and white porcelain pieces makes for the perfect serving situation.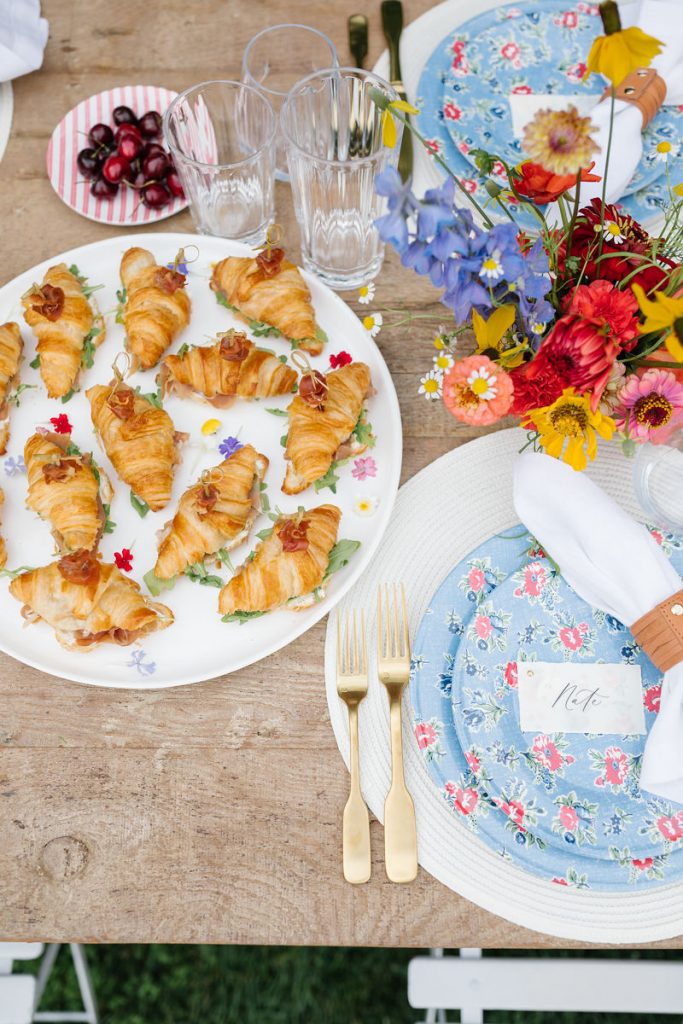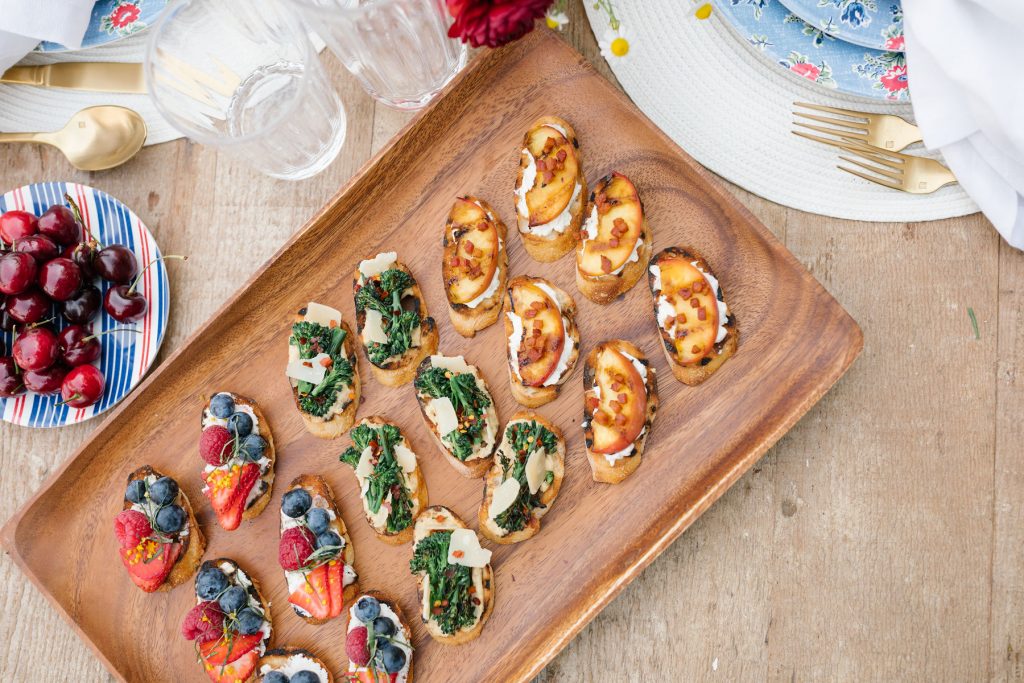 I couldn't resist the Summerhouse servers for our salad, aren't they adorable?!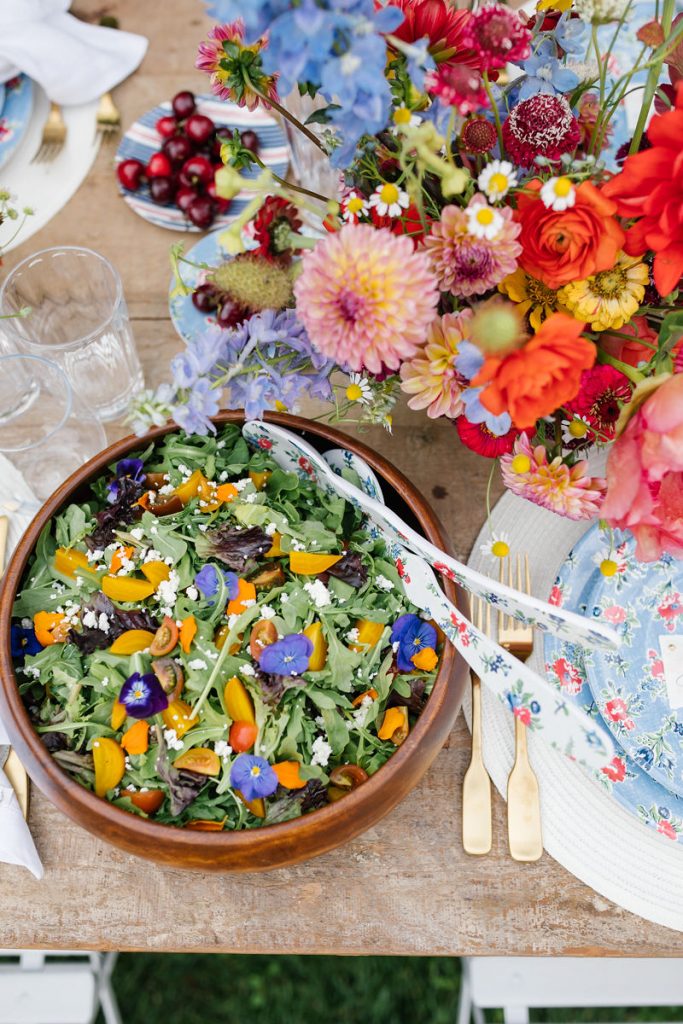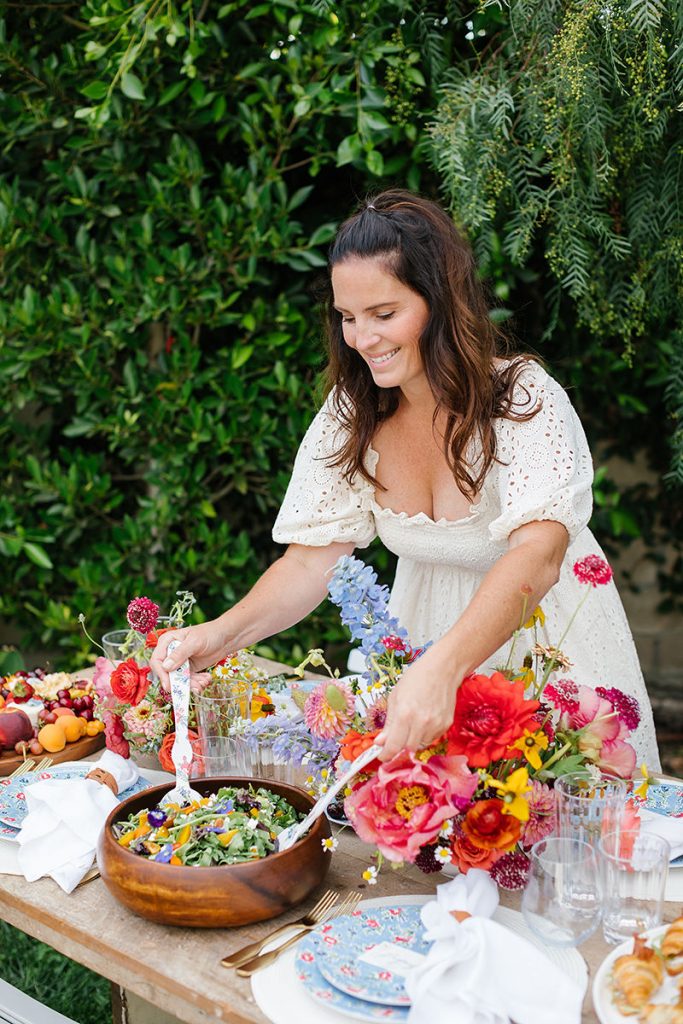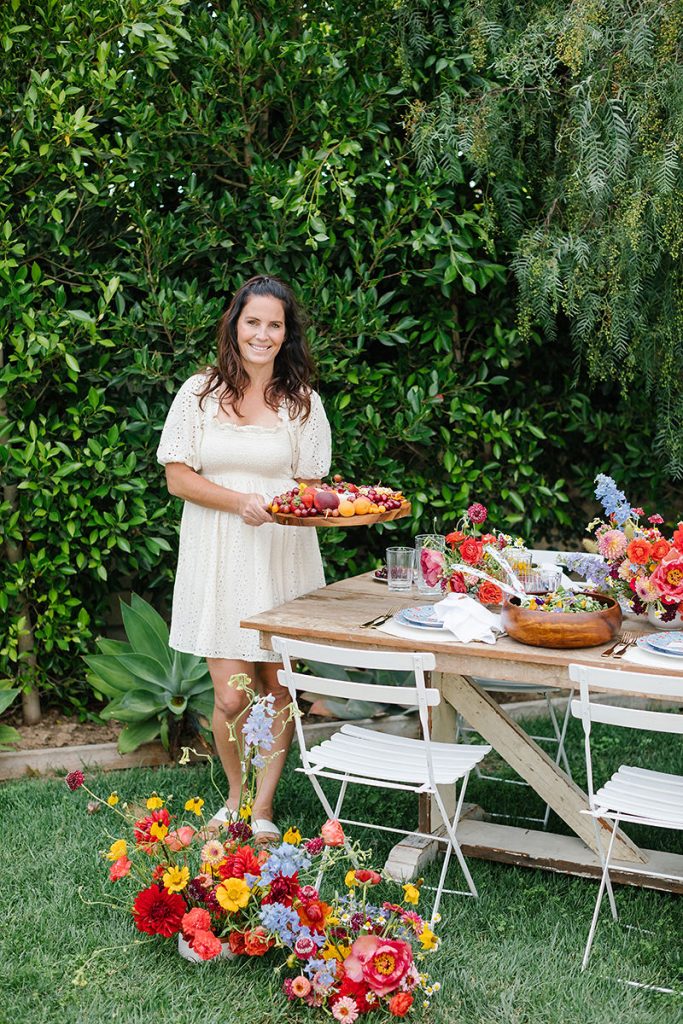 What a spread!!!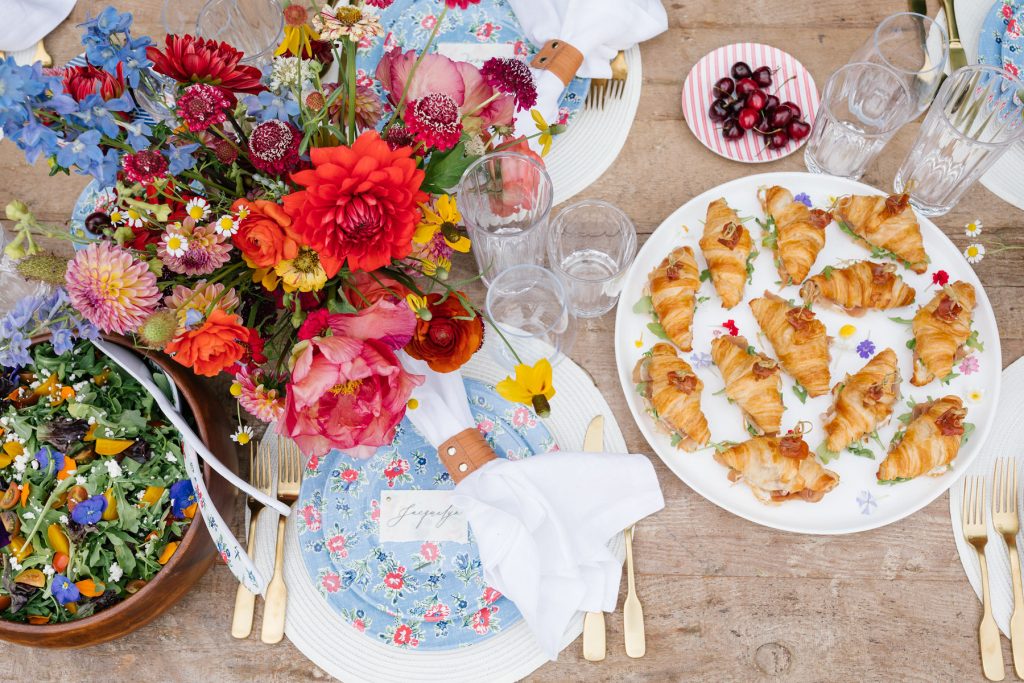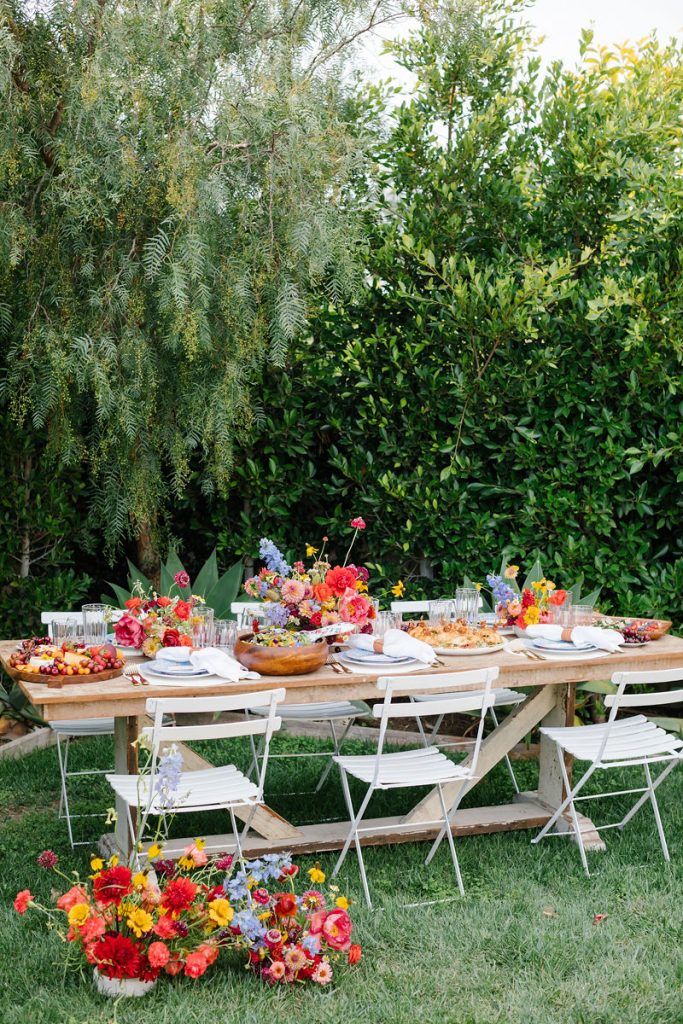 Onto dessert, because if you're keeping dinner light you will definitely have room!! Of course, I entrusted my friend Diana of Sugar Crush Sweets! She made the berry pie of my dreams in Sur La Table's Emile Henry Pie Dish. You guys… It was as good as it looks! Perfection!!!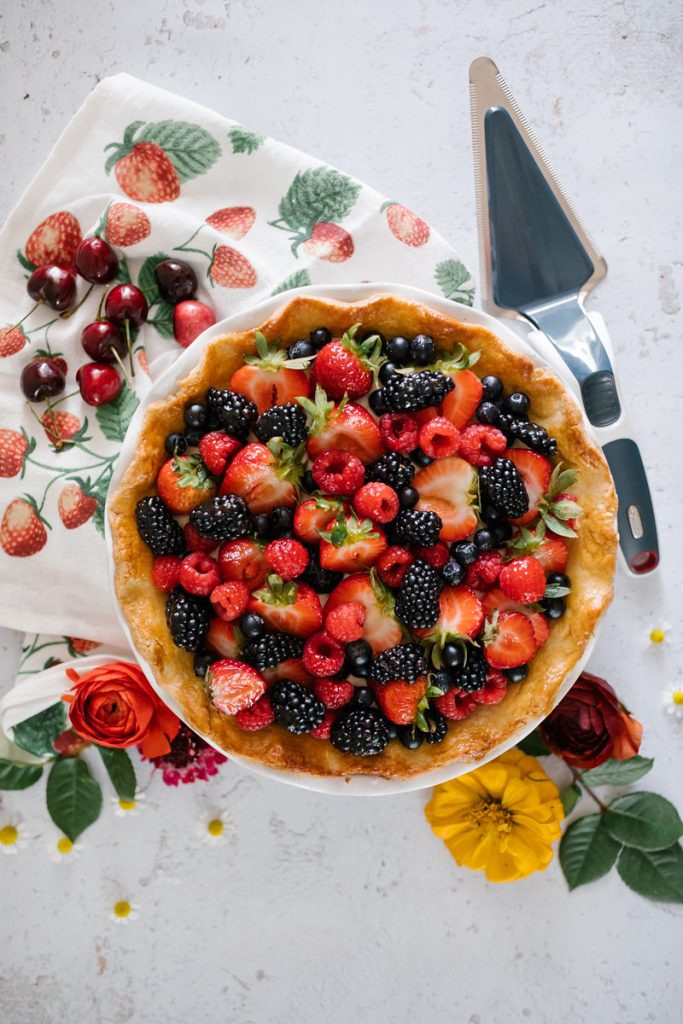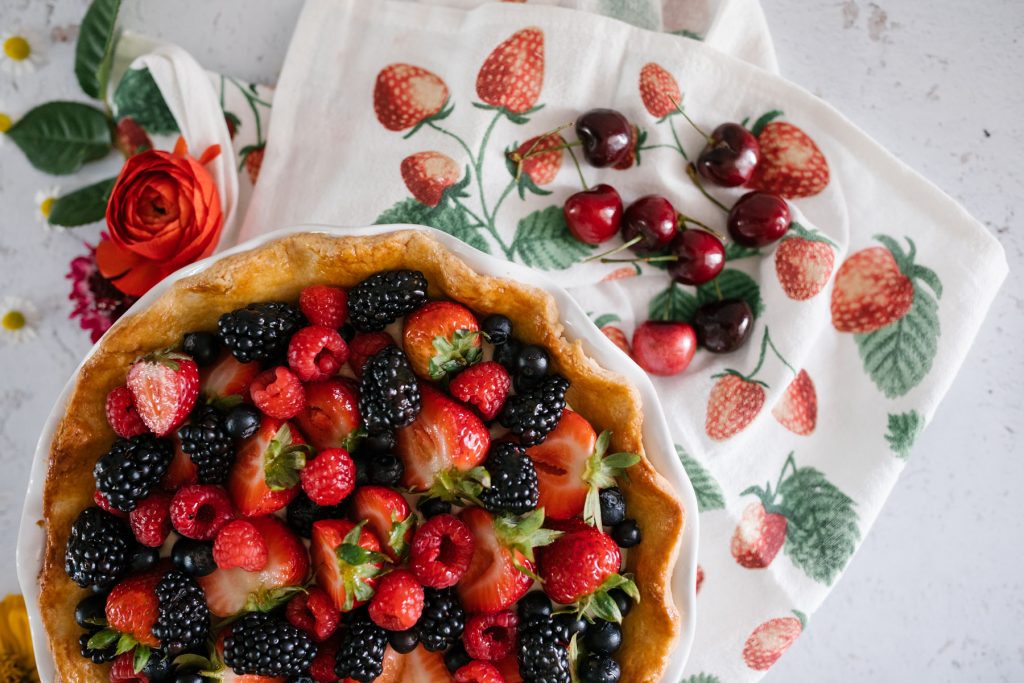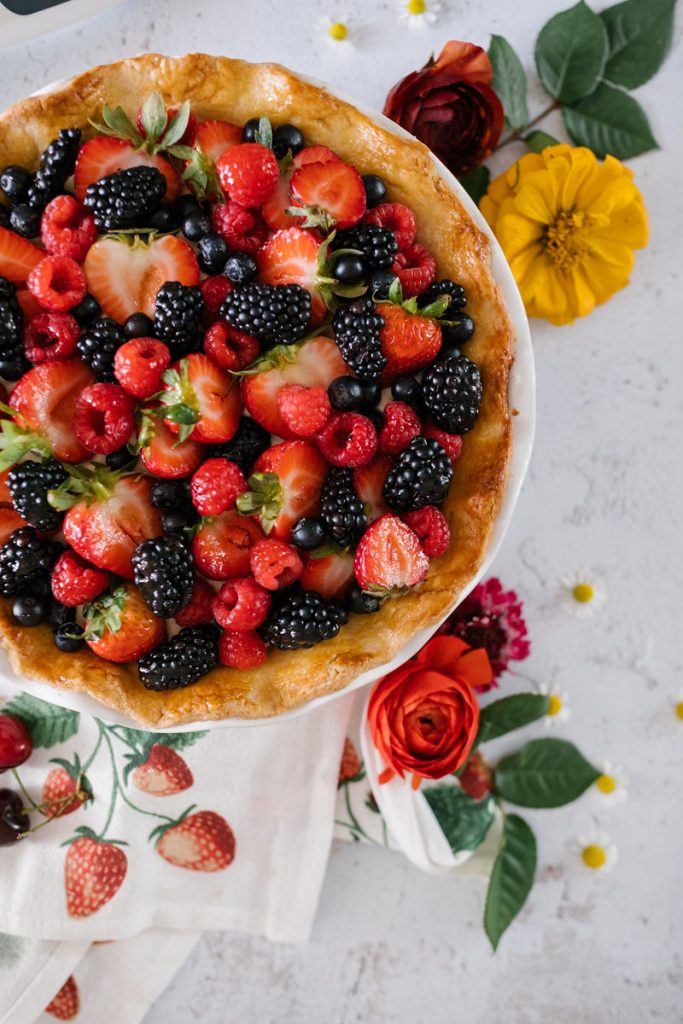 I worked all day!! ;) We'll just let the guests think that!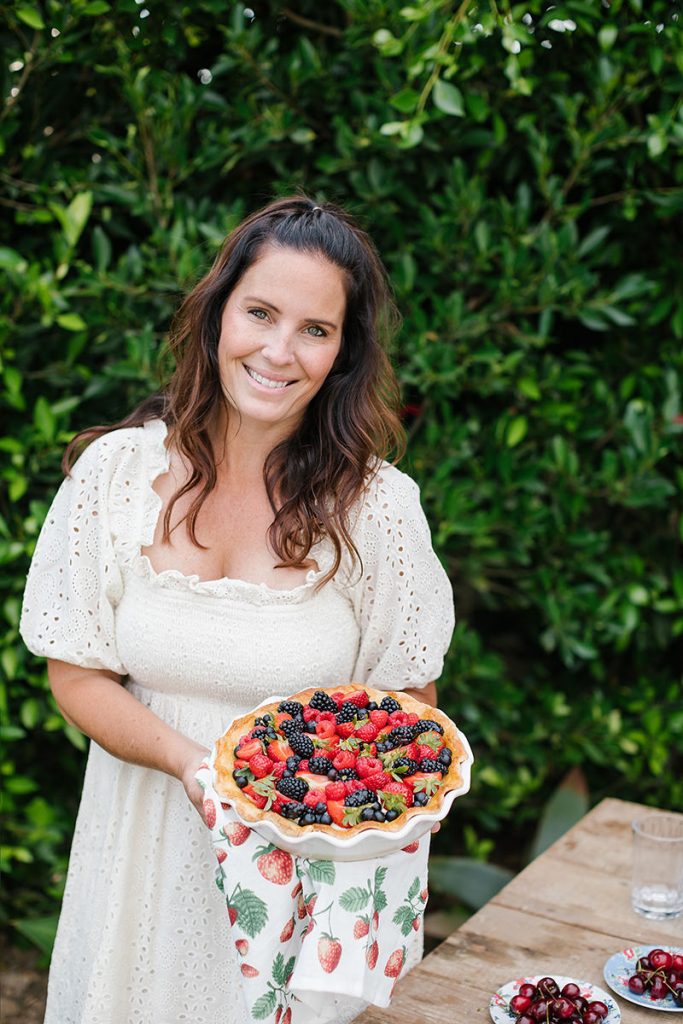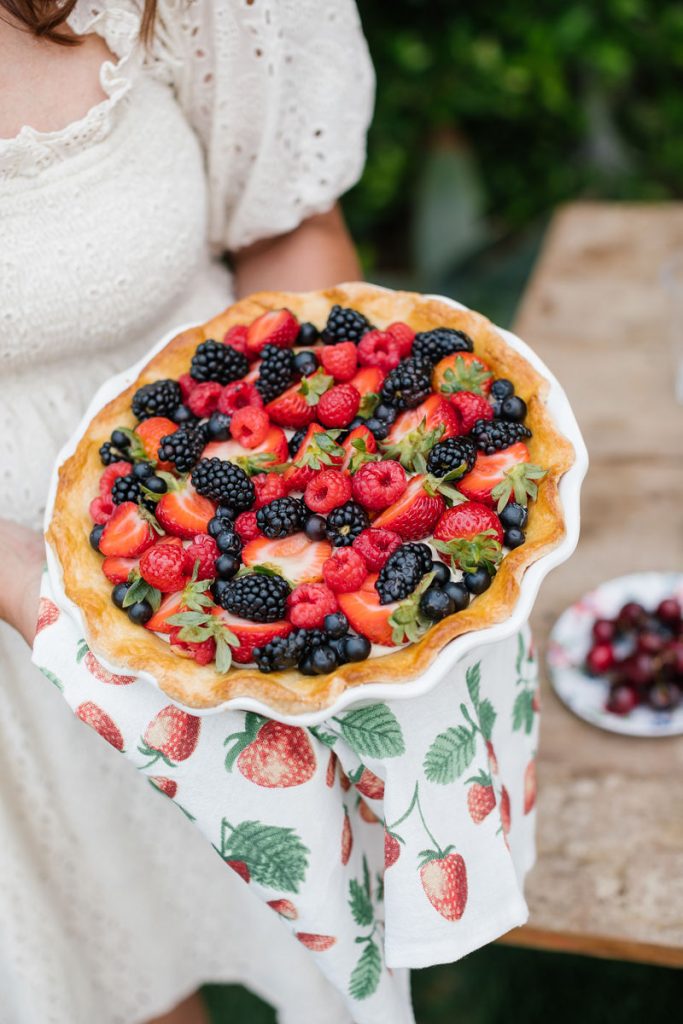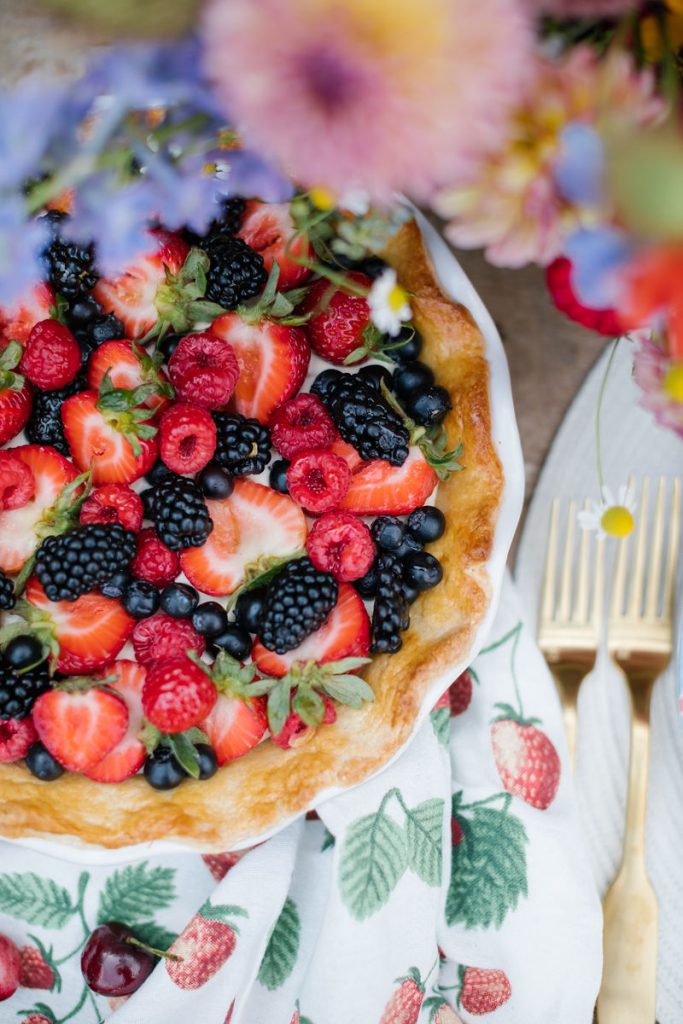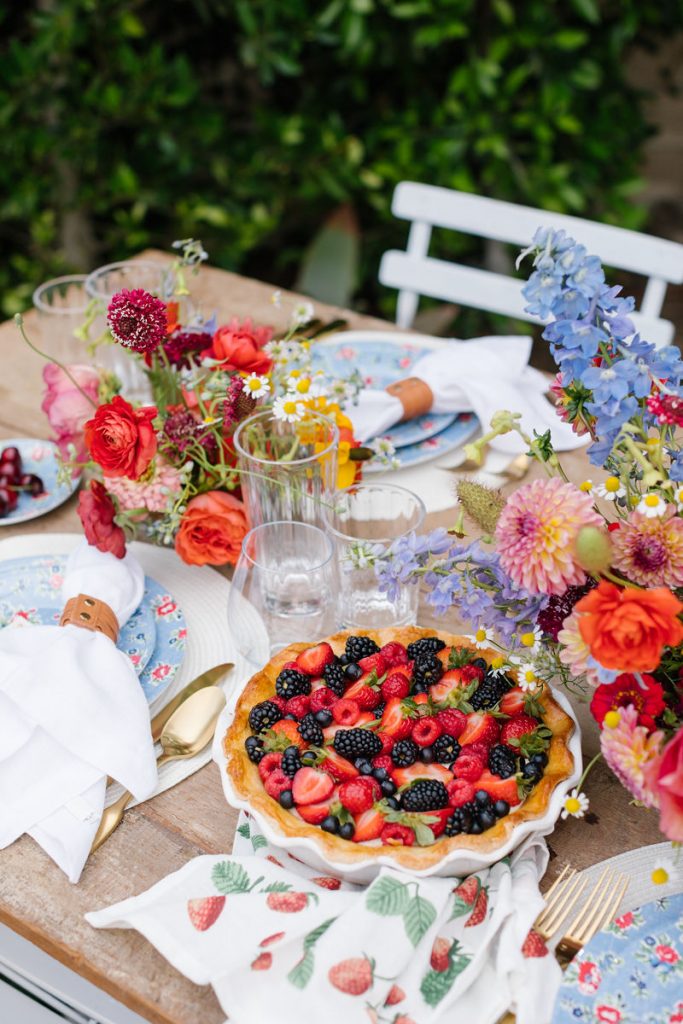 We didn't stop at pie! Bite-sized treats are also a must! It's always important to have a little variety for your guests and why not make them pretty as Sugar Crush Sweets does?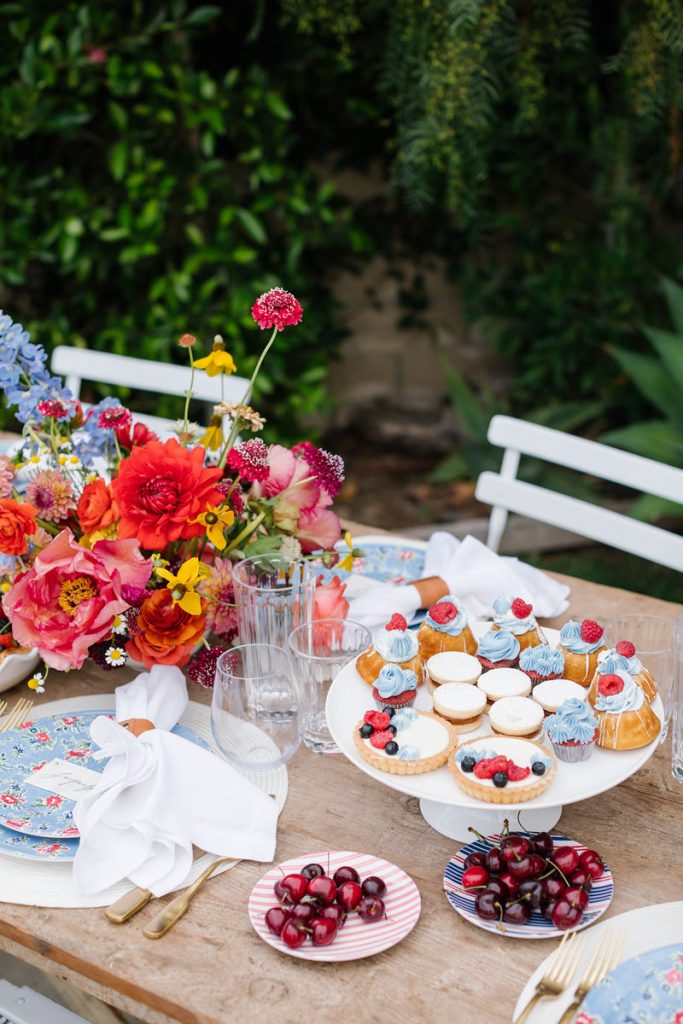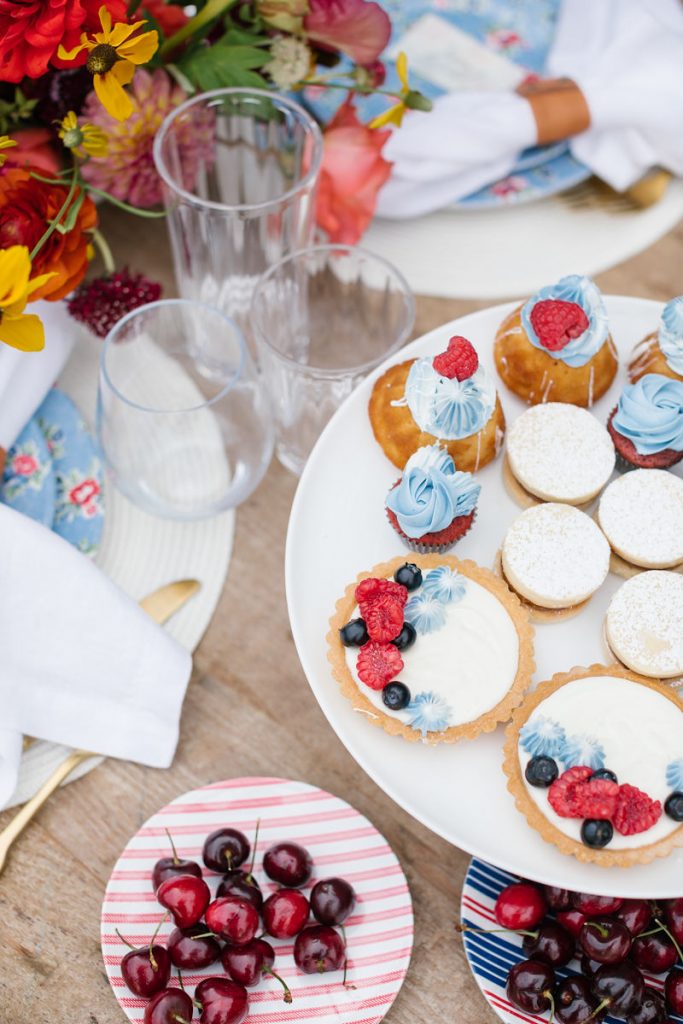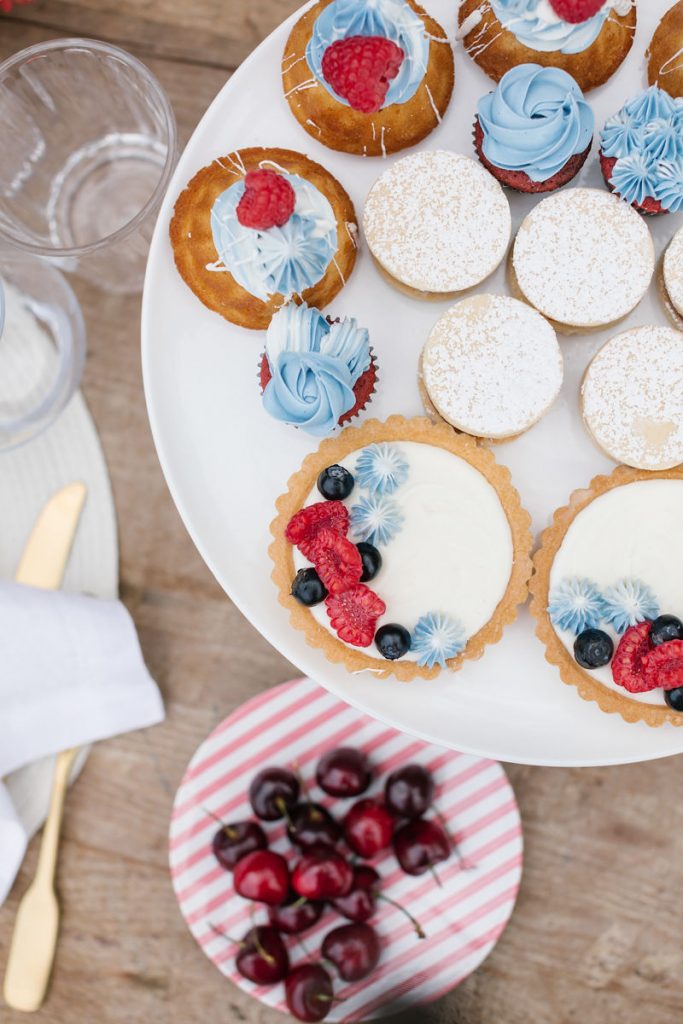 Such a pretty way to celebrate Summer! Hope this inspires all your Summer gatherings and more!!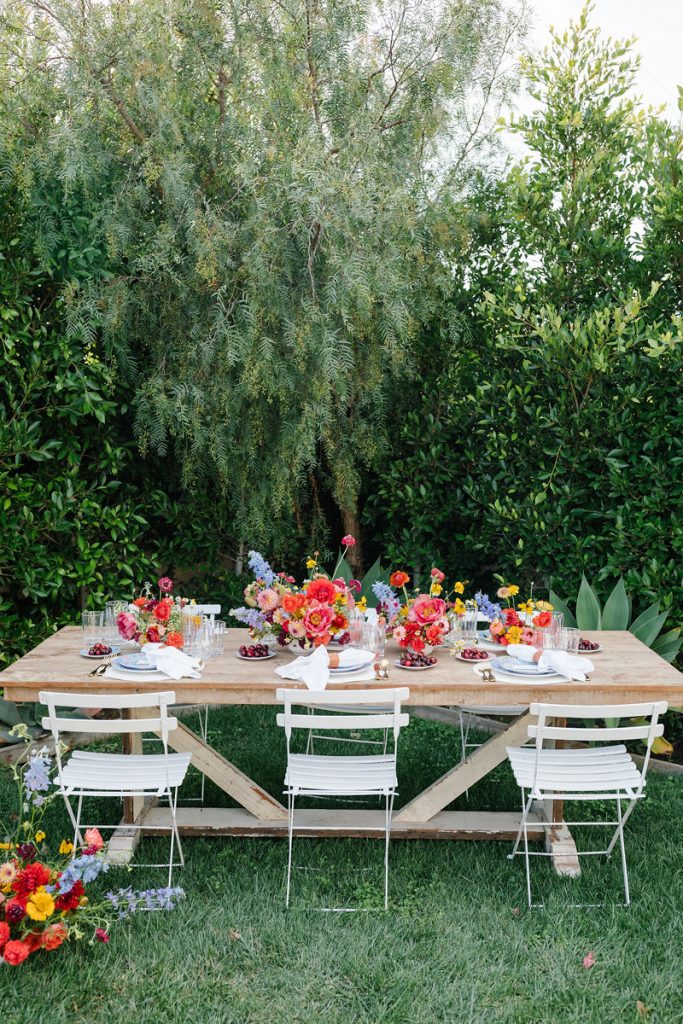 xx
Jacquelyn