Picture this, you are at a holiday party, and someone hands you a festive cranberry margarita. It has a sugar and salt combo rimmed coupe, fruit herbed floral infused ice spheres, rosemary-infused simple syrup, and lots and lots of white tequila and pink cranberry juice! And that "someone" is YOU! You are the hostess with a holiday cocktail everyone will be talking about all season long. It's pretty, delish, and easy to make. Make it as a batch or serve it up individually. Either way, you are the holiday cocktail fairy everyone wants to visit. Do yourself a favor, and bookmark this recipe asap!

Photos by Dayna Studios
---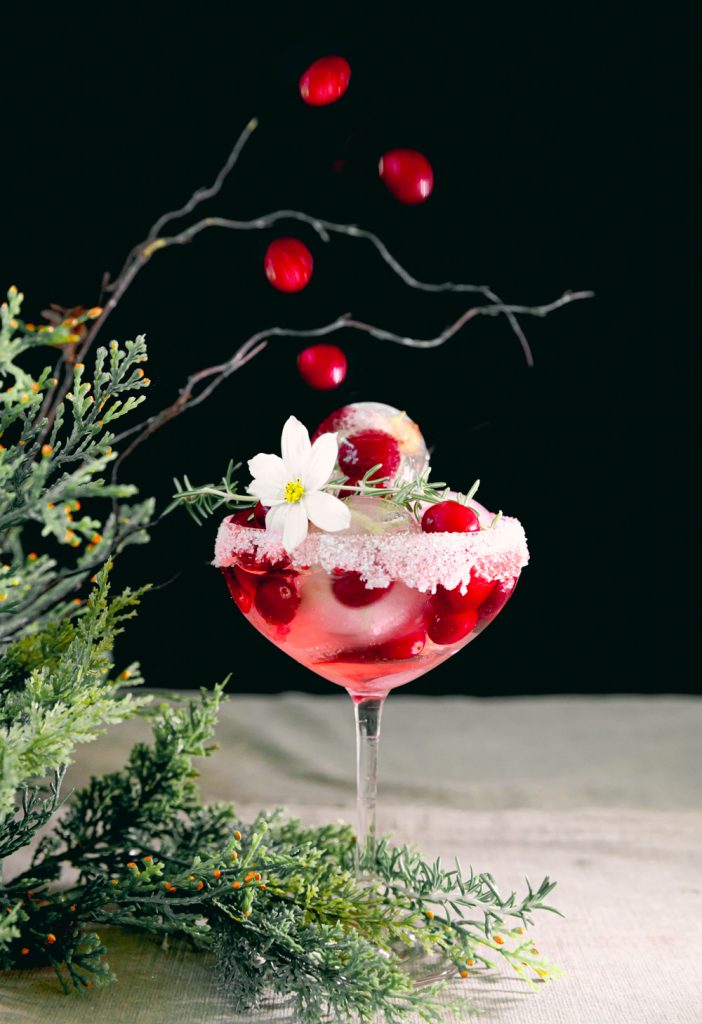 ---
CHRISTMAS CRANBERRY MARGARITAS
serves: 1 margarita
or
2 cups tequila, 1 cup cranberries, 1 cup simple syrup, and 1 cup lime juice for a batch
W H A T   Y A   N E E D
2 parts white tequila
1 part fresh or frozen cranberries, thawed if frozen
1 part rosemary simple syrup, recipe below
Pink cranberry juice
1 part fresh lime juice
Sugar + Salt for rimming the glasses

Rosemary Syrup
2 cups water
1 cup granulated sugar
6 small stems of rosemary , about ½ ounce

Ice Spheres
Rosemary broken into small twigs
Edible Flowers
Cranberries
B U S T   O U T
Pretty Coupe
Punch Bowl
Round Ice Spheres
Cocktail Shaker
---
Let's start with the round ice spheres. I like to do this the day before. Even start it a couple of days beforehand and make batches. So all you have to do is put them in a large ziplock bag and grab them out when you need them.
Beijos Tip: When you put batches into ziplock bags, place them a little apart in the bag; so they don't stick to each other. Lay flat in your freezer. You can pile the bags on top of each other.
Fill your spheres containers with fresh rosemary, florals, and cranberries. Close the container and fill it with water. Freeze until solid.
That same day, make the rosemary-infused simple syrup. Bring the water, sugar, and rosemary to a boil in a small pot over high heat. Reduce the heat to medium and simmer for 5 minutes. Set aside to cool and strain the rosemary from the syrup. Store the syrup in your fridge for up to 2 weeks.
Now, for the part, we all have been waiting for, cocktail time! Rim your glass with equal amounts of salt and sugar. Or whatever your pleasing is. You can do this by rimming the coupe with lime juice and dipping it into the salt/sugar mixture. Next, throw a couple of the round ice spheres into your coupe.
In a cocktail shaker, add the tequila and cranberries. Muddle the cranberries until they have broken down and the tequila is pink. Add the simple syrup and lime juice to the shaker and top with ice. Stir until cold and strain into glasses. Pour into your glass and top off with a splash of pink cranberry juice. Add a sprig of rosemary, and make sure you add some of those muddle cranberries. Lastly, add some edible flowers for garnish.
Merry Drinking!
---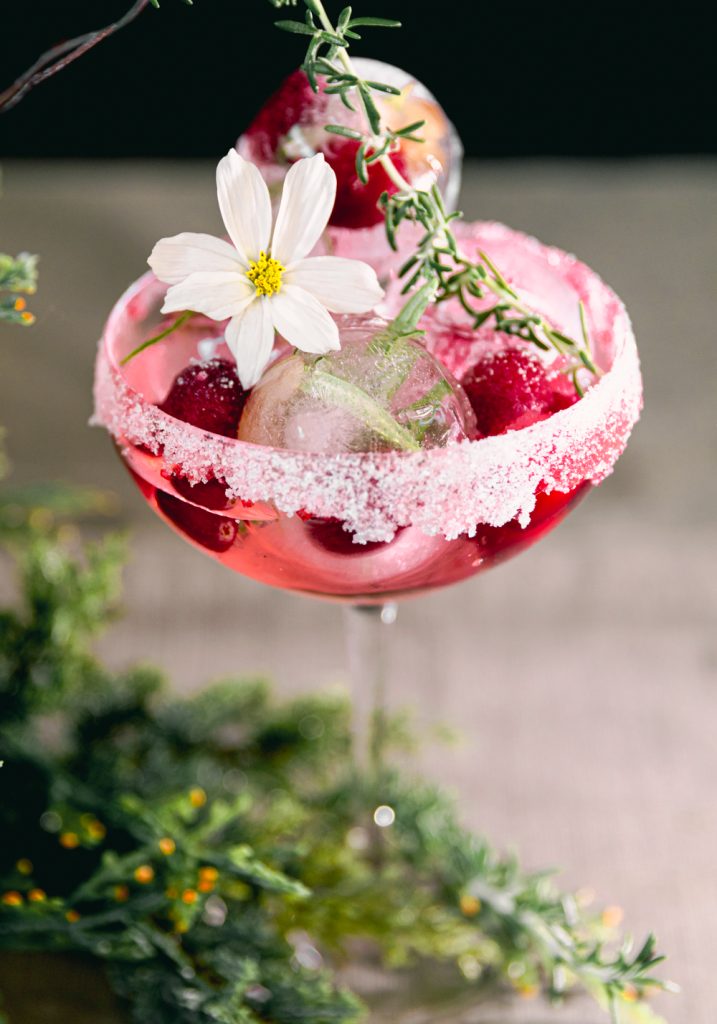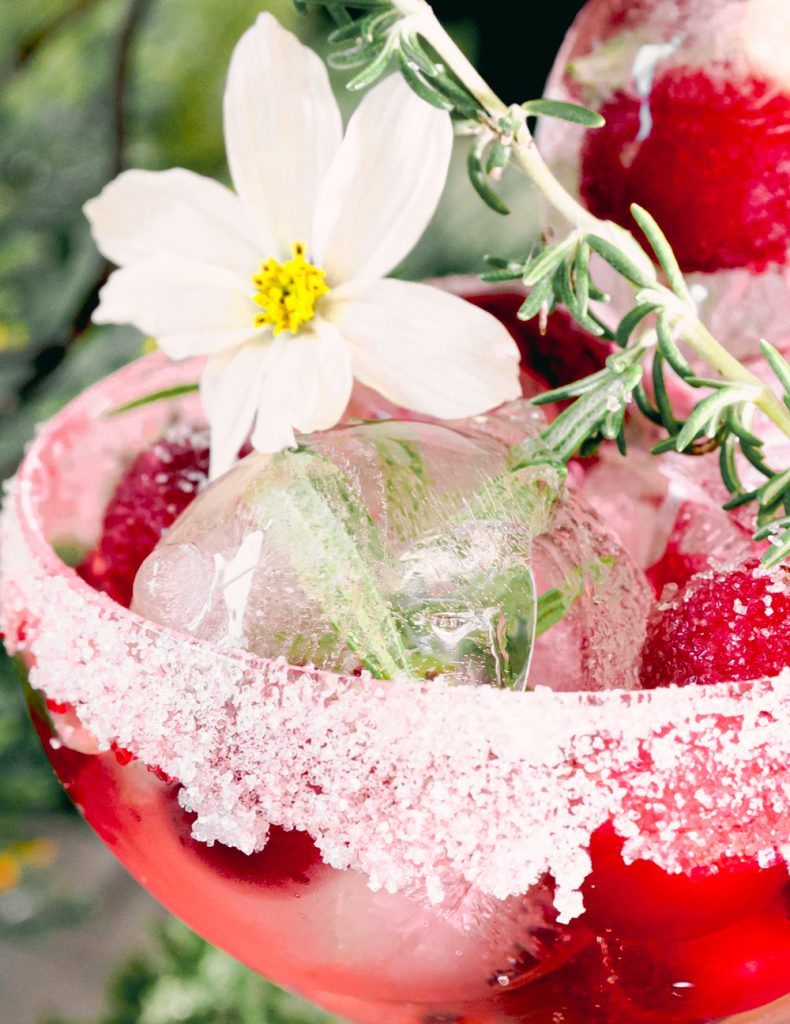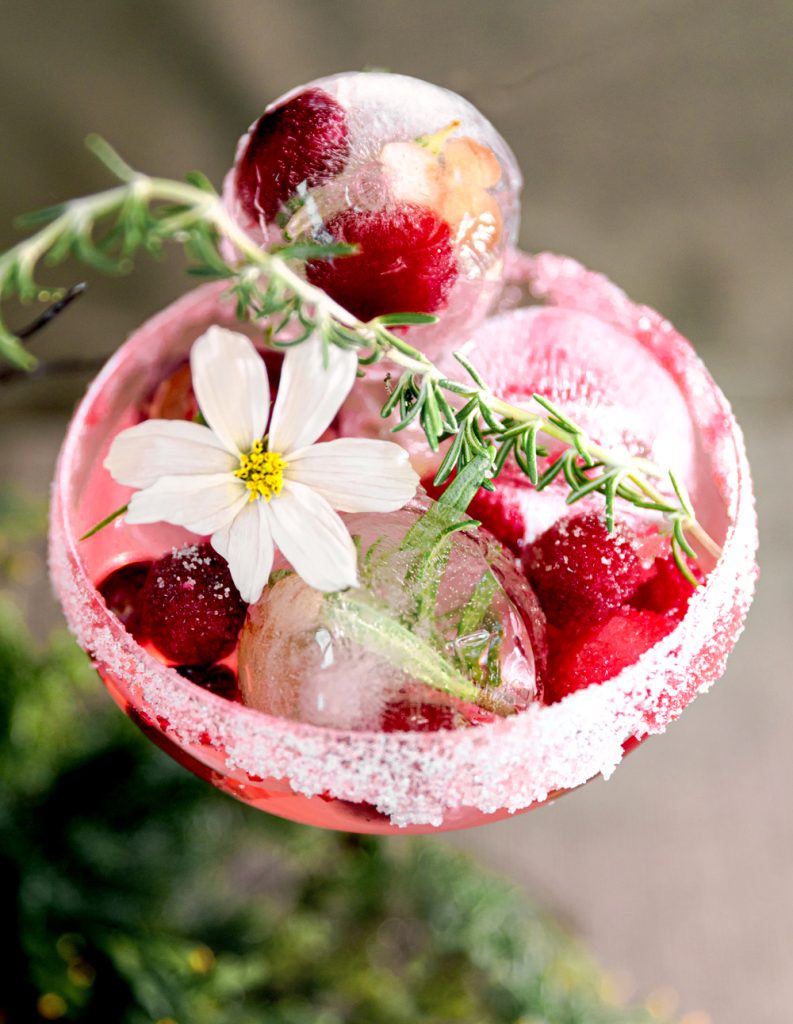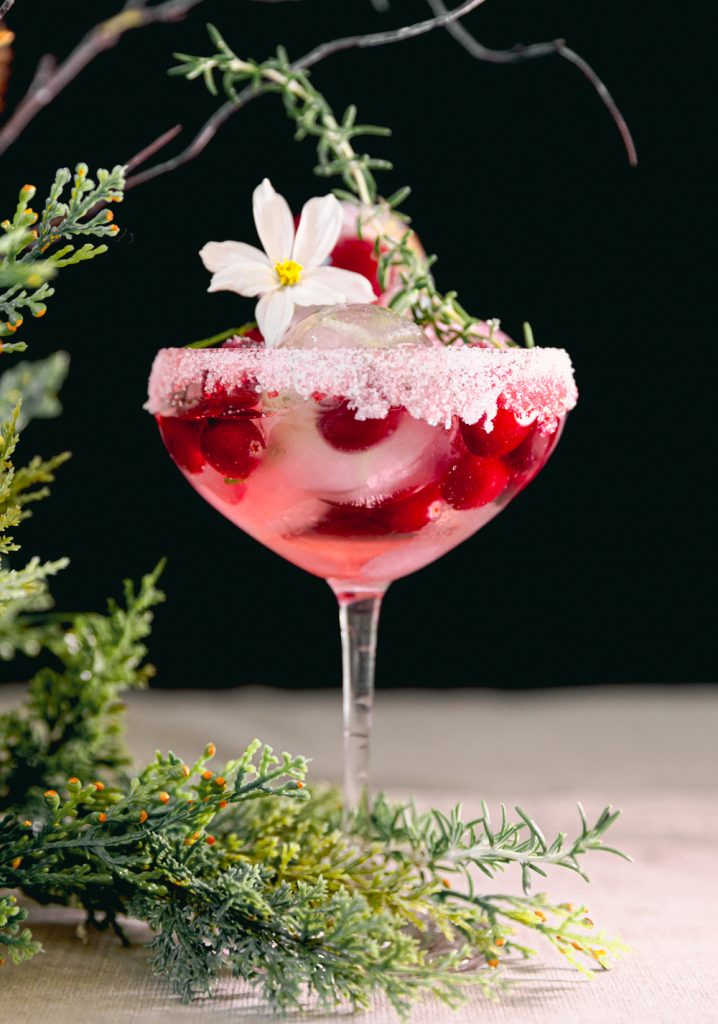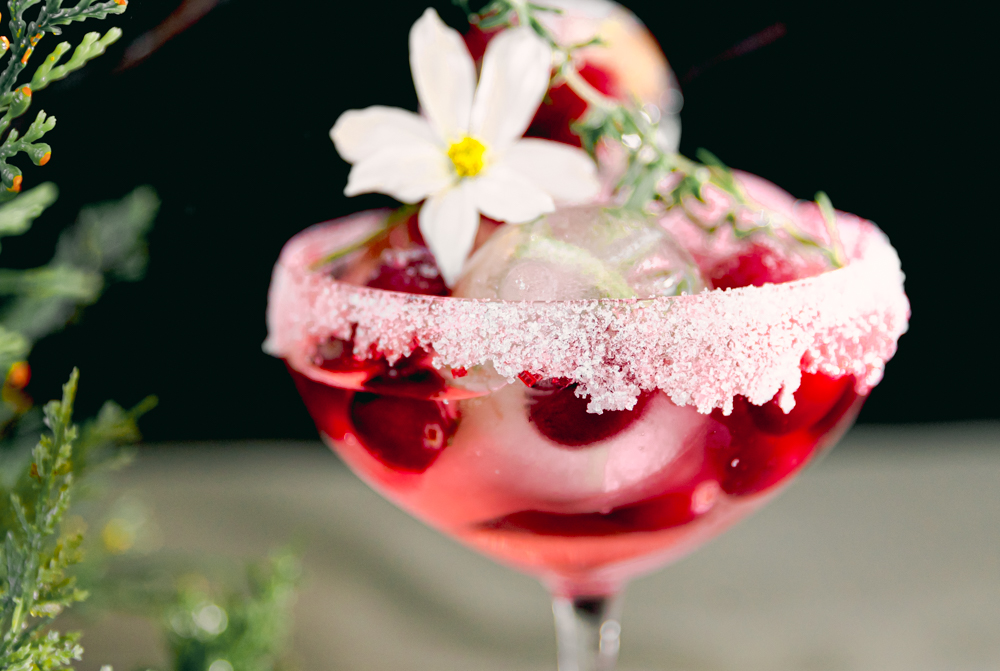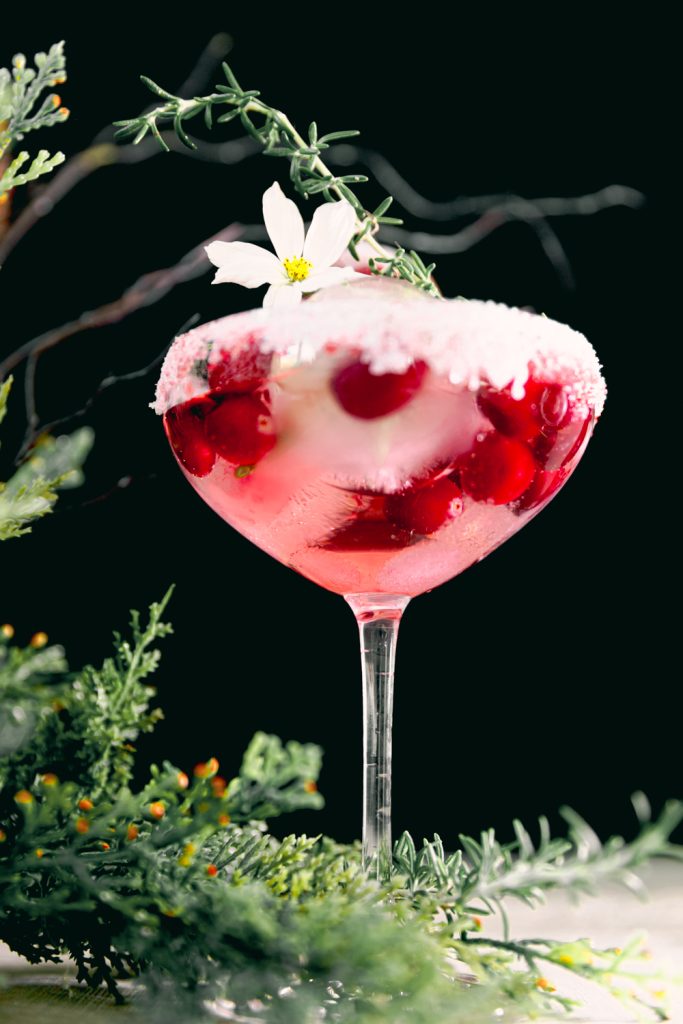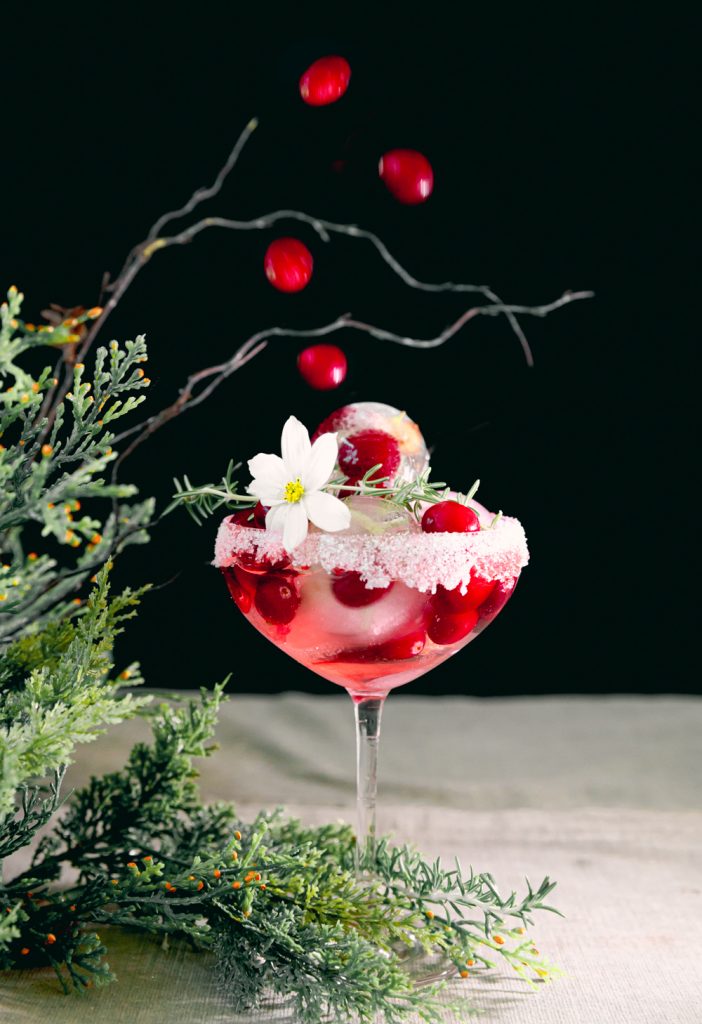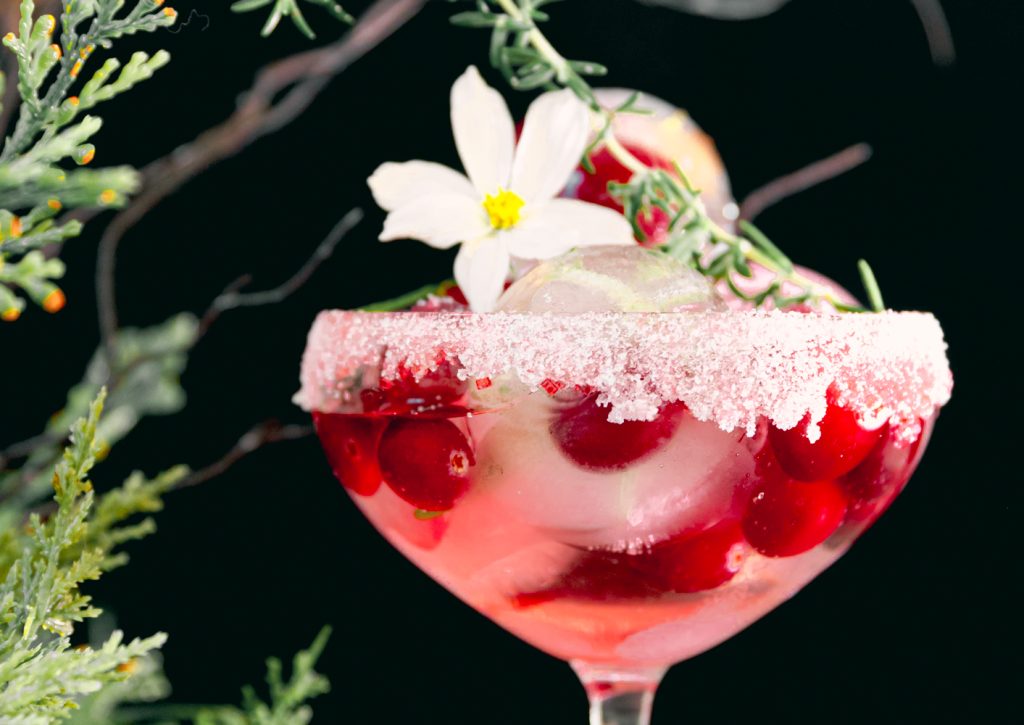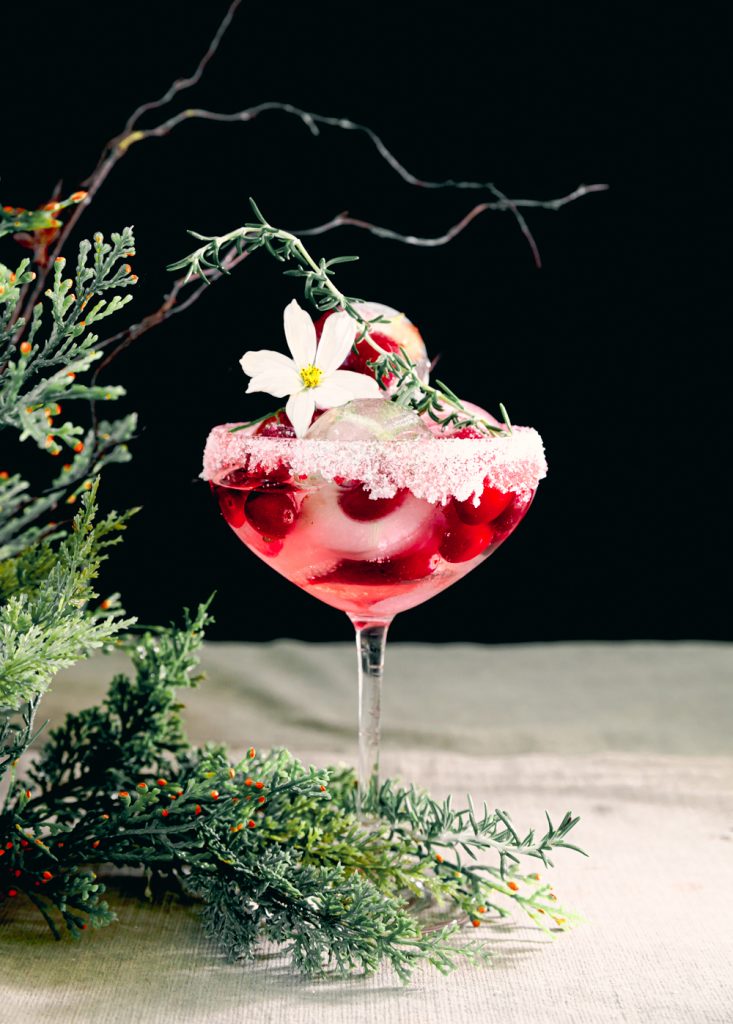 ---
B E I J O S B A R

xx
ABBY