Summer is here! And to celebrate that, we have the cutest floral arrangement you can do for any event, and all you need is flowers and citrus! It could be a dinner party, a birthday party, or even kitchen decor. All you need is citrus and flowers! I used most of the flowers and greenery from the backyard with a few flowers from the grocery store. This citrus floral arrangement is a cute summer DIY that will bring in the beautiful sunshine all season long.

Photos by Dayna Studios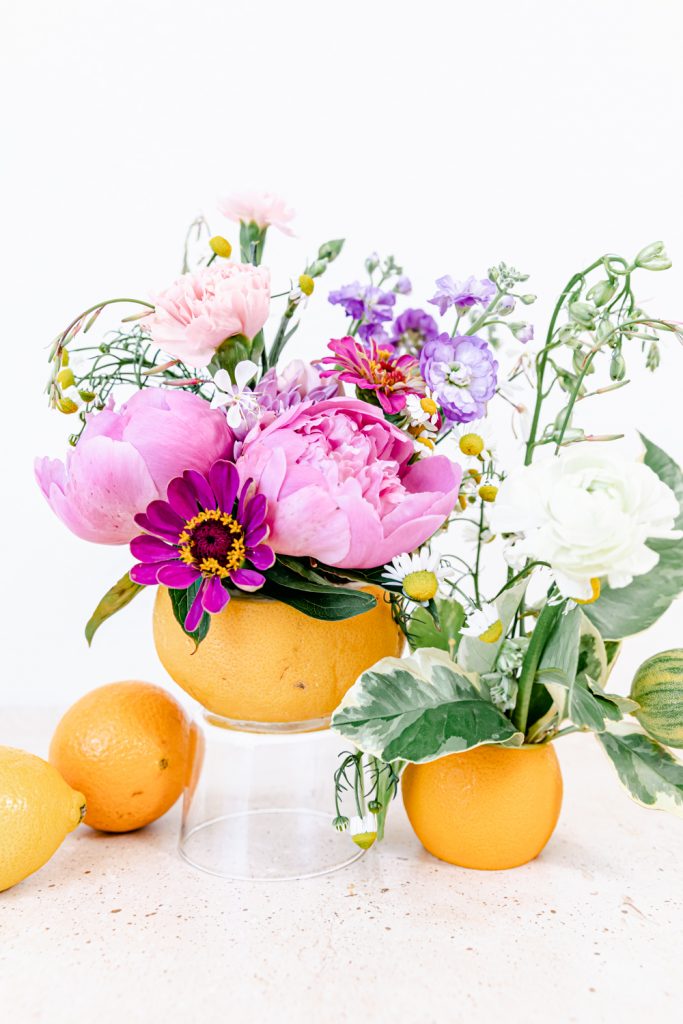 CITRUS FLORAL ARRANGEMENTS

S U P P L I E S
Flowers
Citrus

---
I N S T R U C T I O N S
Do you know what the best part of this pretty floral DIY? It's super simple, and honestly, it only takes a couple of minutes to do, and all you need is citrus and flowers. I used most of the flowers in my backyard, mixed with a couple from the grocery store. This sunny DIY couldn't be more simple and fun.

Cut the top off your citrus; I like to do it about an inch off the top. Now, take your flowers and start arranging. The citrus's flesh will allow you to stick the stem in with no problem. To me, there is no wrong way of arranging flowers. I start with the focal flowers and place them in the center. Then begin adding other flowers and greenery around it. With the citrus being so little, it's not about proper placement; arrange how you see fit. You do you, boo! After creating your citrus floral masterpiece, either keep it in the fridge until your event or place it for display. The only bad thing is that the citrus will only want to hang out for a day until they start to be grumpy and moldy. Until then, they are quite the cutest little floral arrangements!
---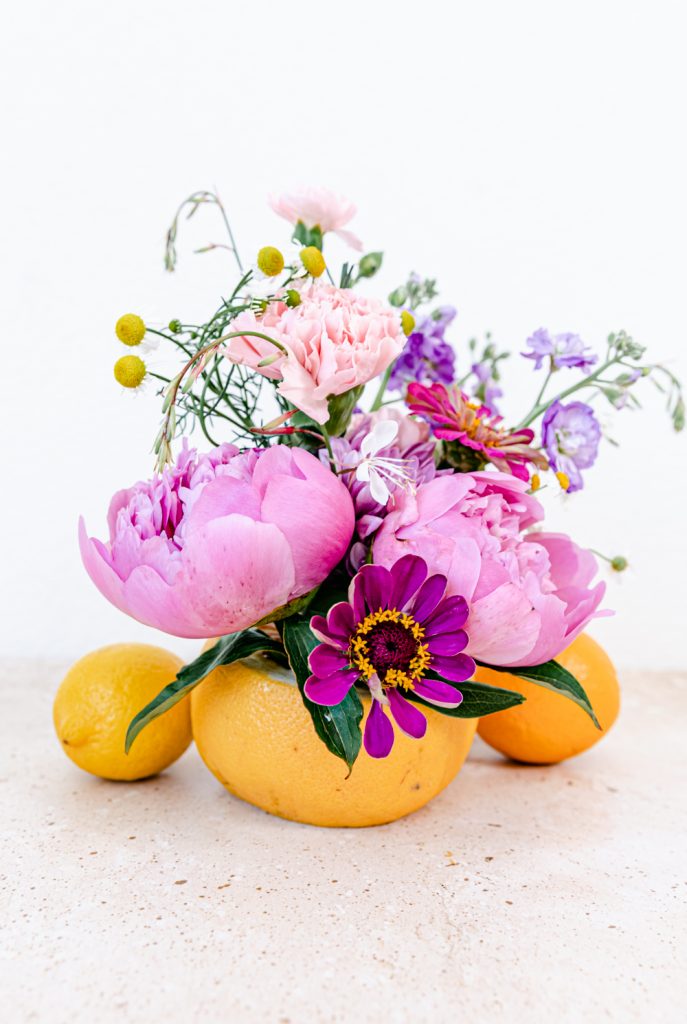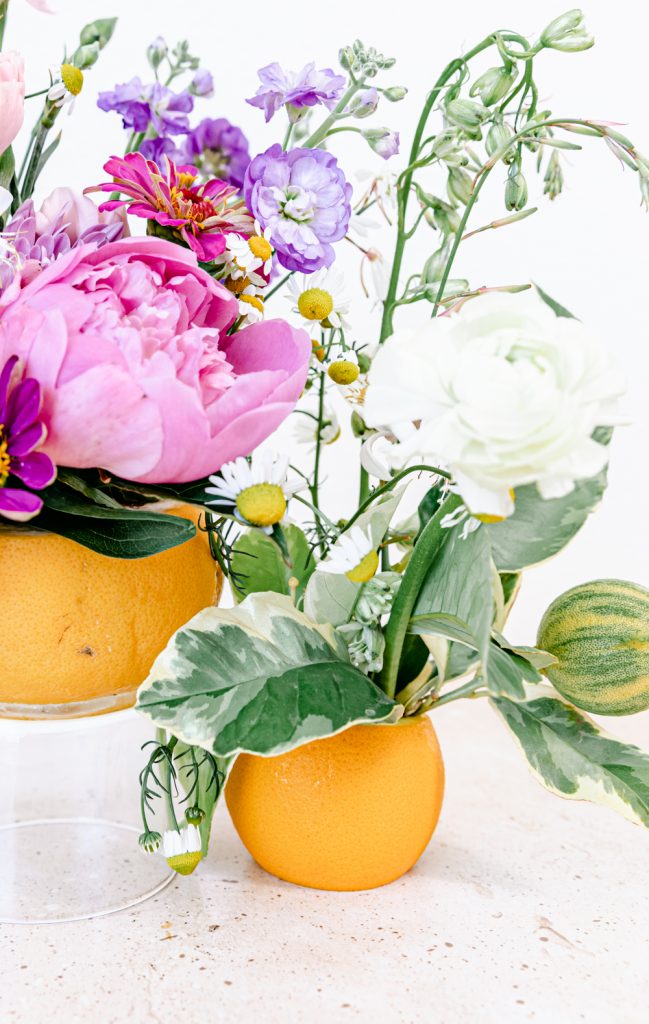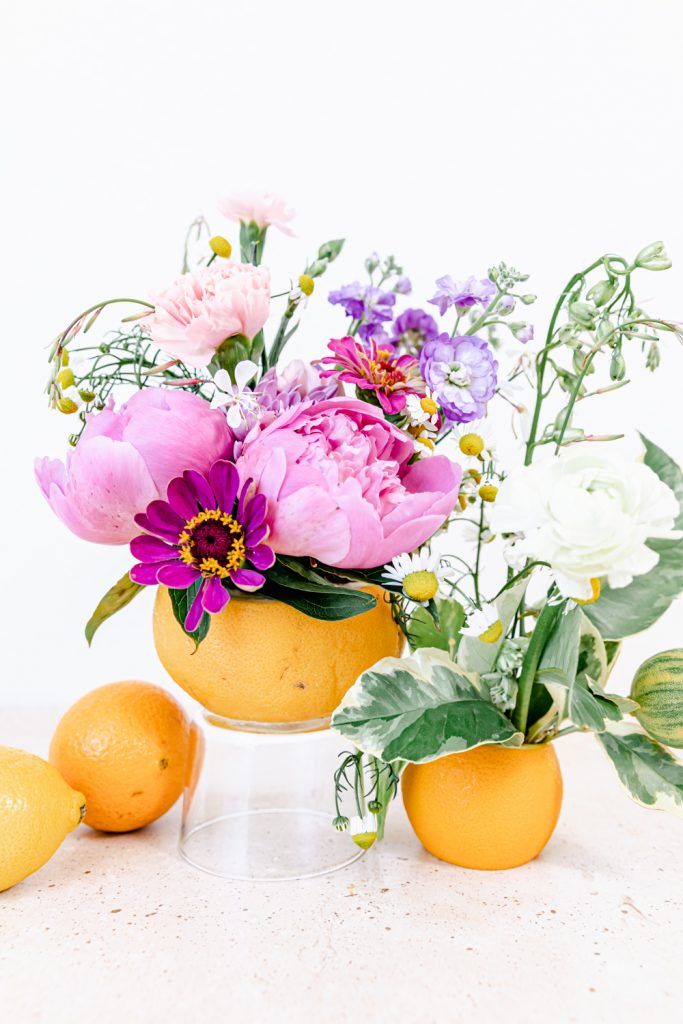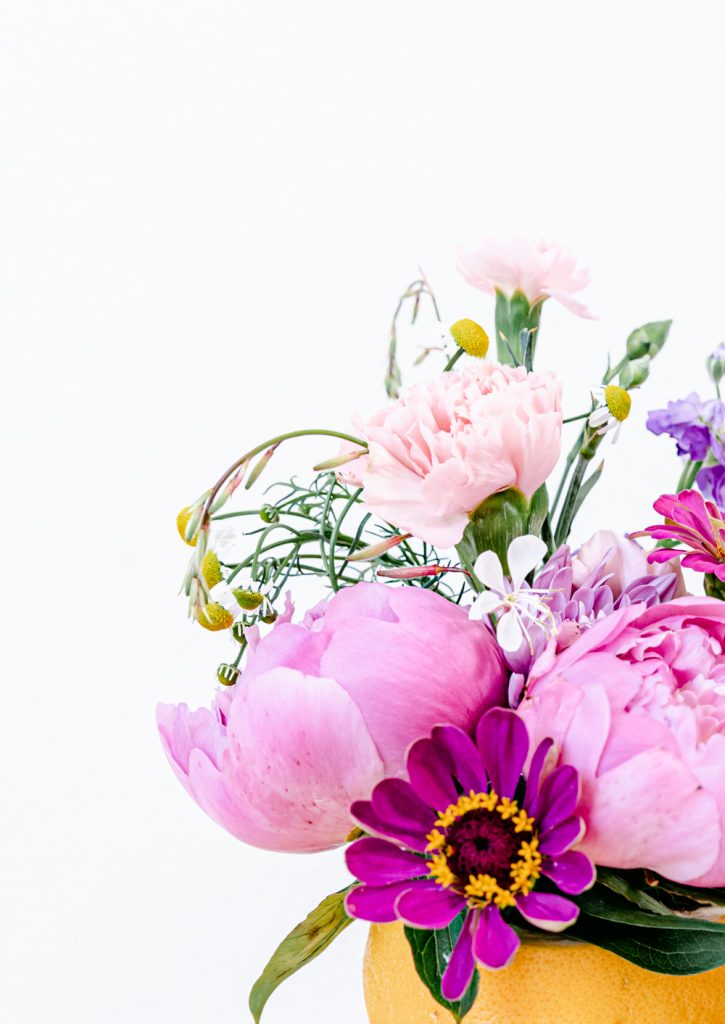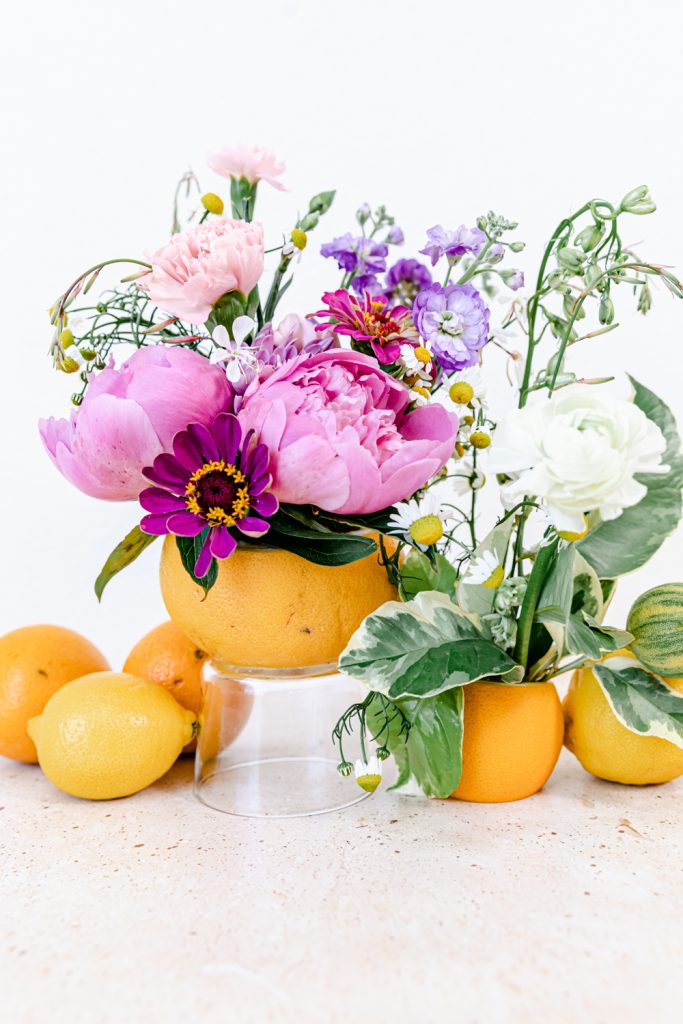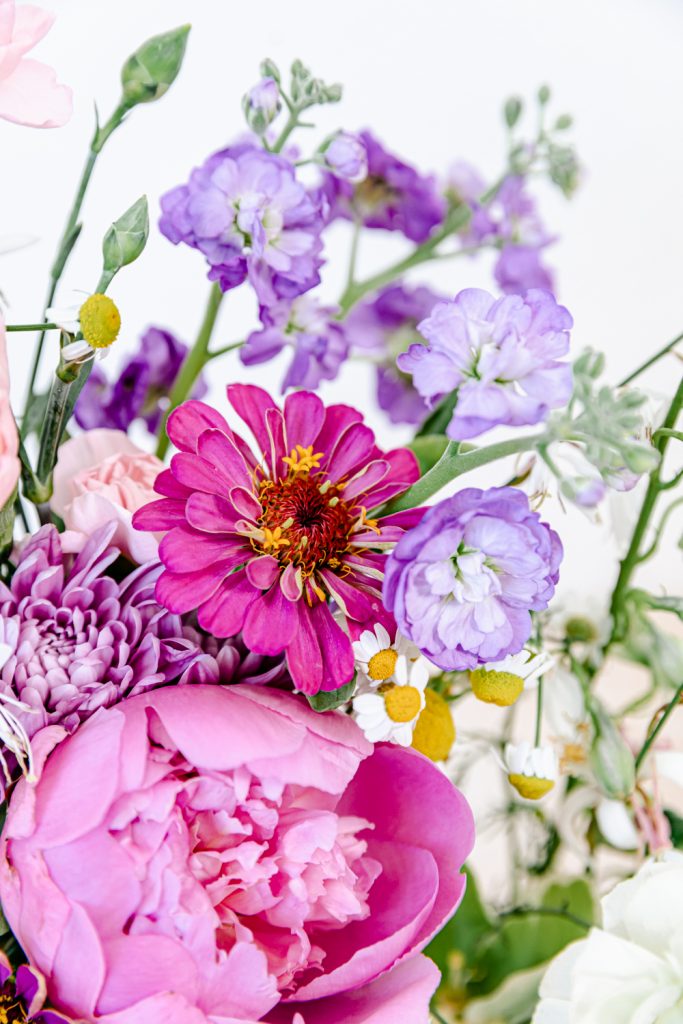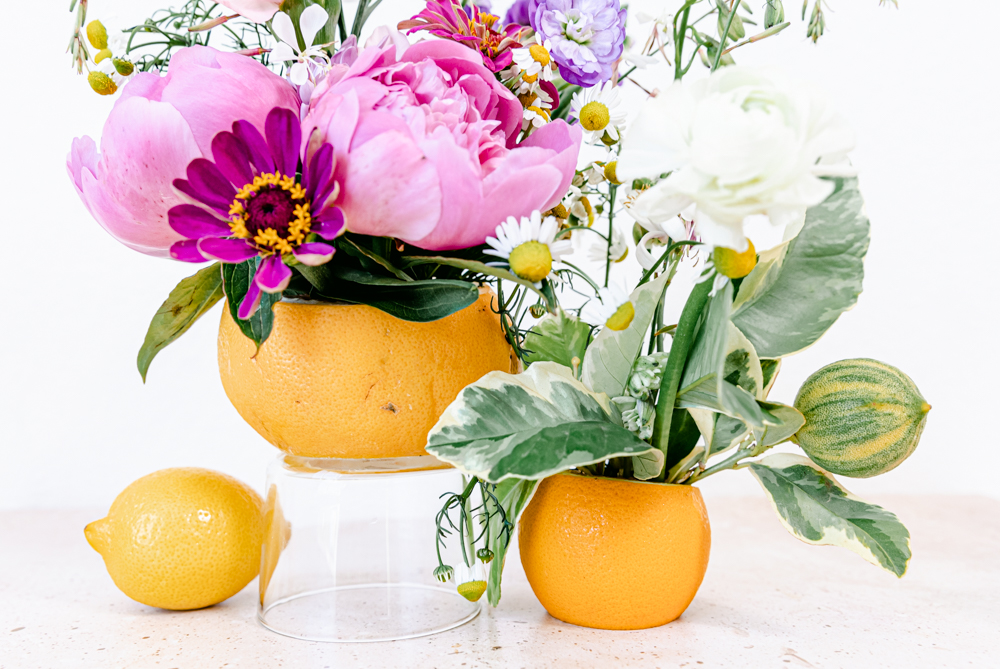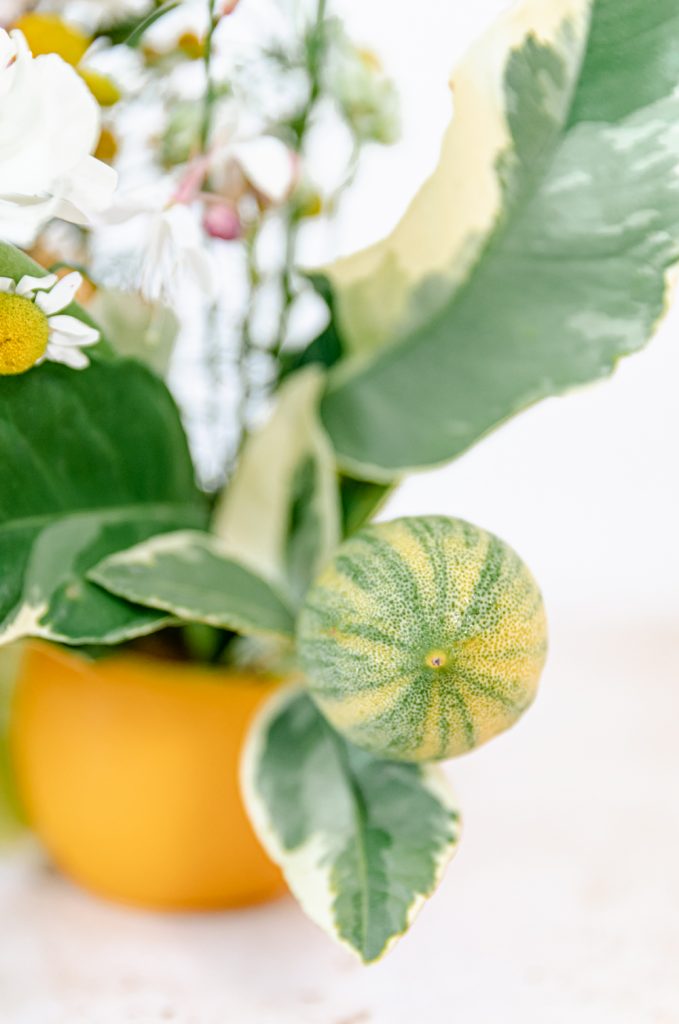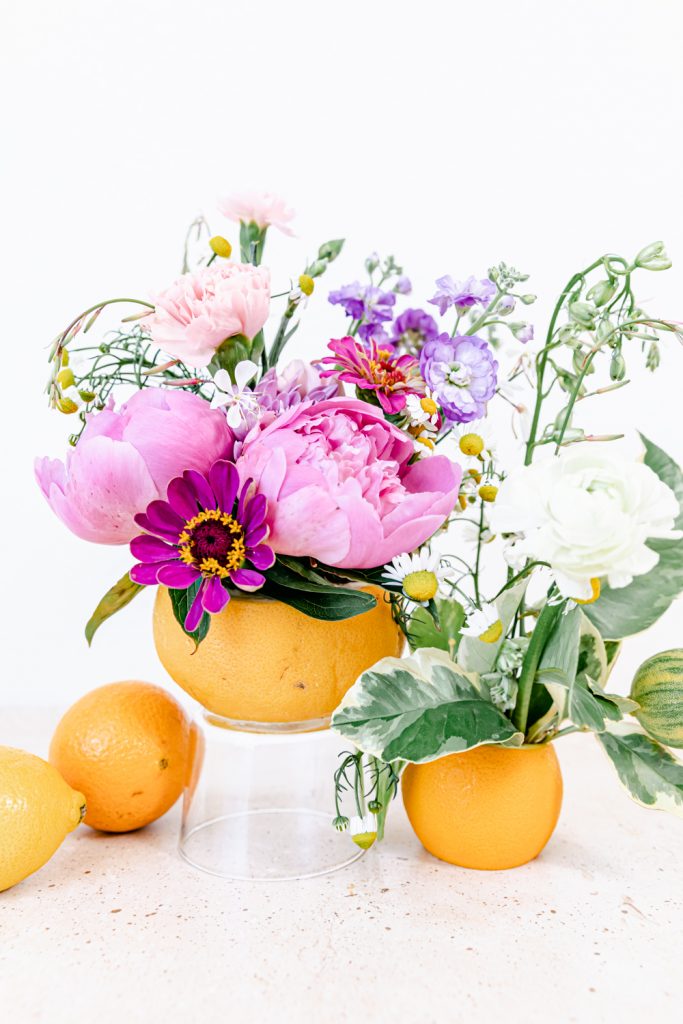 xx
Abby