Last summer we had the pleasure of doing a party for the loveliest family! Their daughter Leighton was turning one and they wanted to celebrate with a backyard party. The theme was modern California with all the sunny details. Happy colors and a happy little one year old made this party what it was! We teamed up with a few of our favorites to bring this party to life and I'm so excited to finally share it with you today! What a way to kick off Summer with this fun party… See all the cuteness captured by Lorin Kelly Photo below!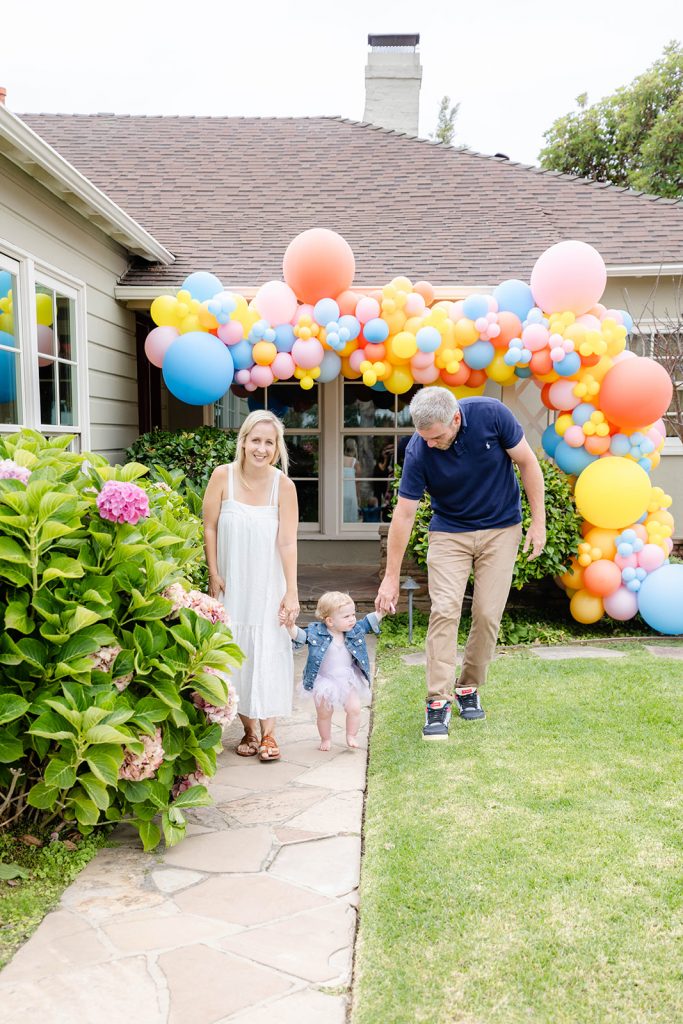 The cutest & sunniest welcome sign by Poppy Jack Shop with beautiful balloons by Balloon & Decor greeted guests as they walked to the backyard.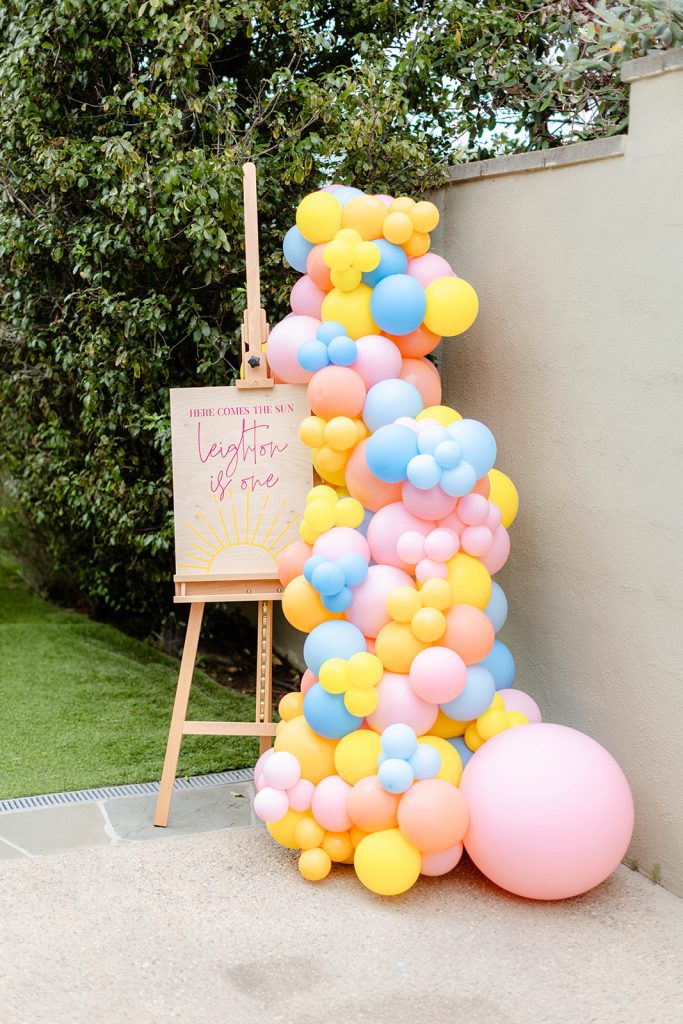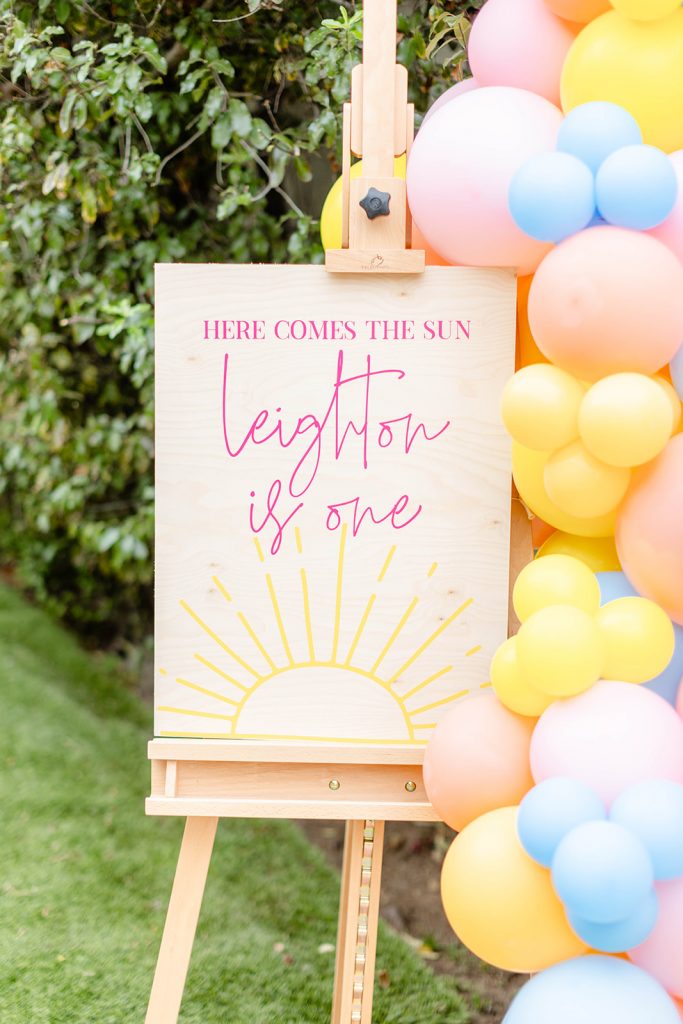 And the happiest family!!! Getting through that first year is such a big accomplishment!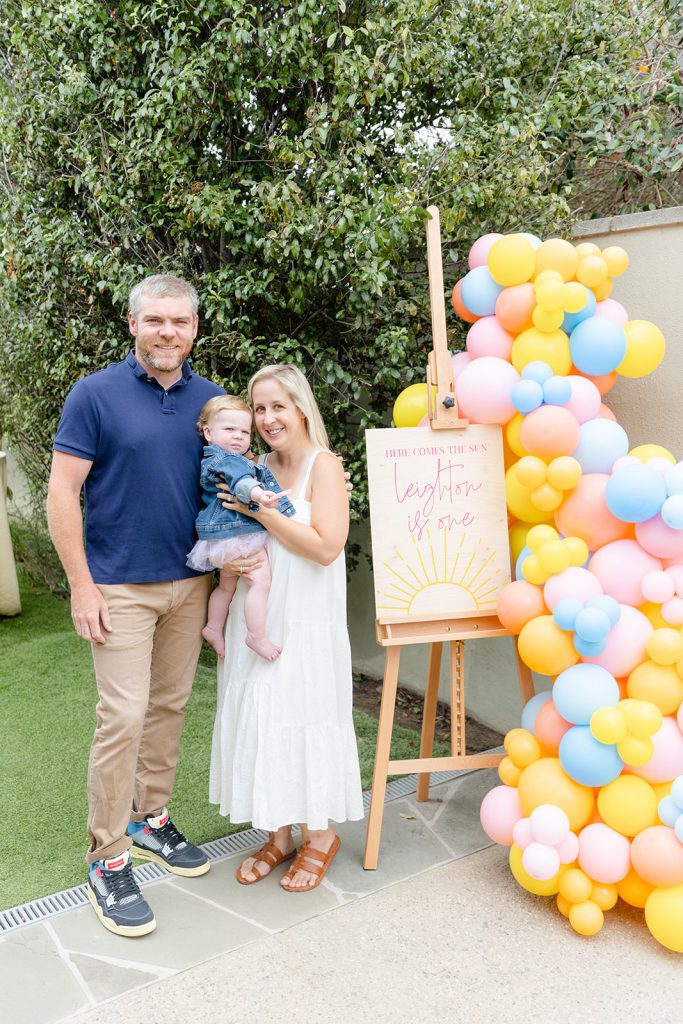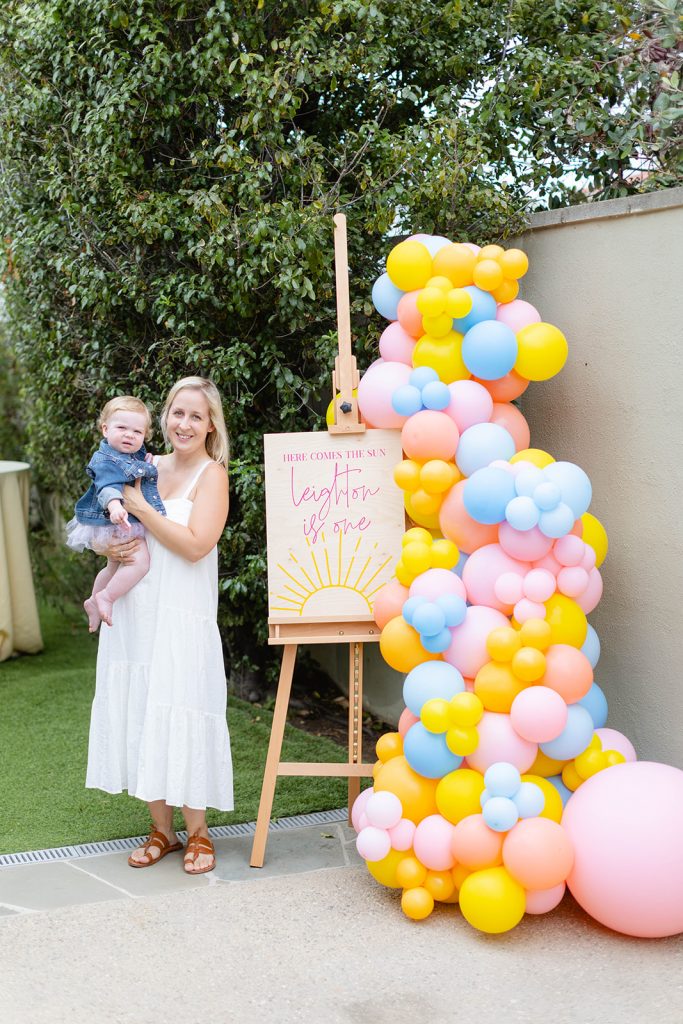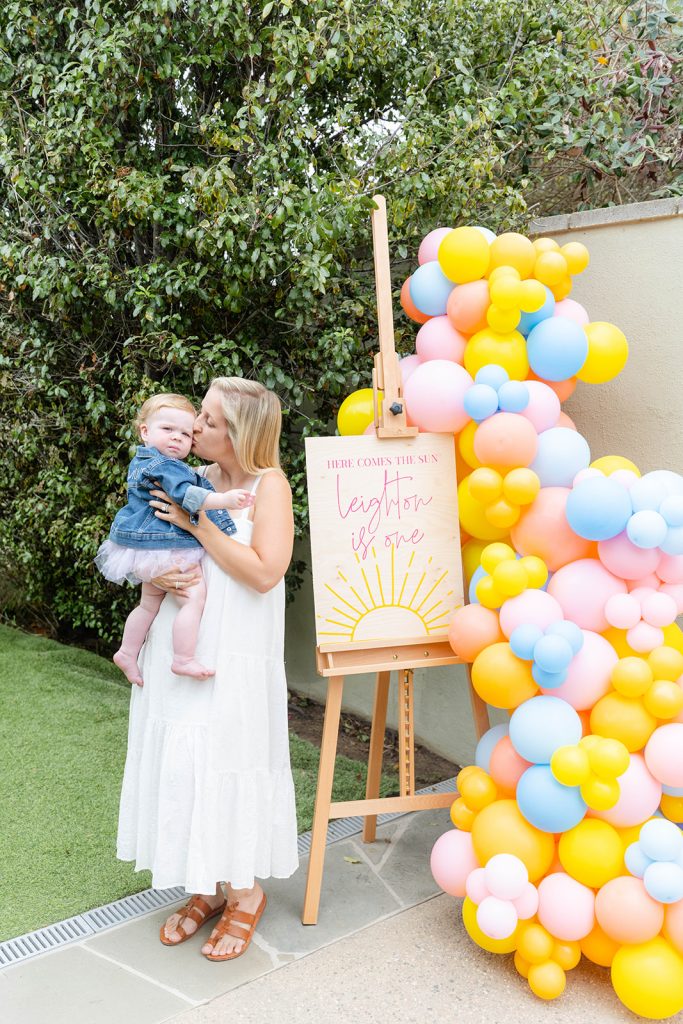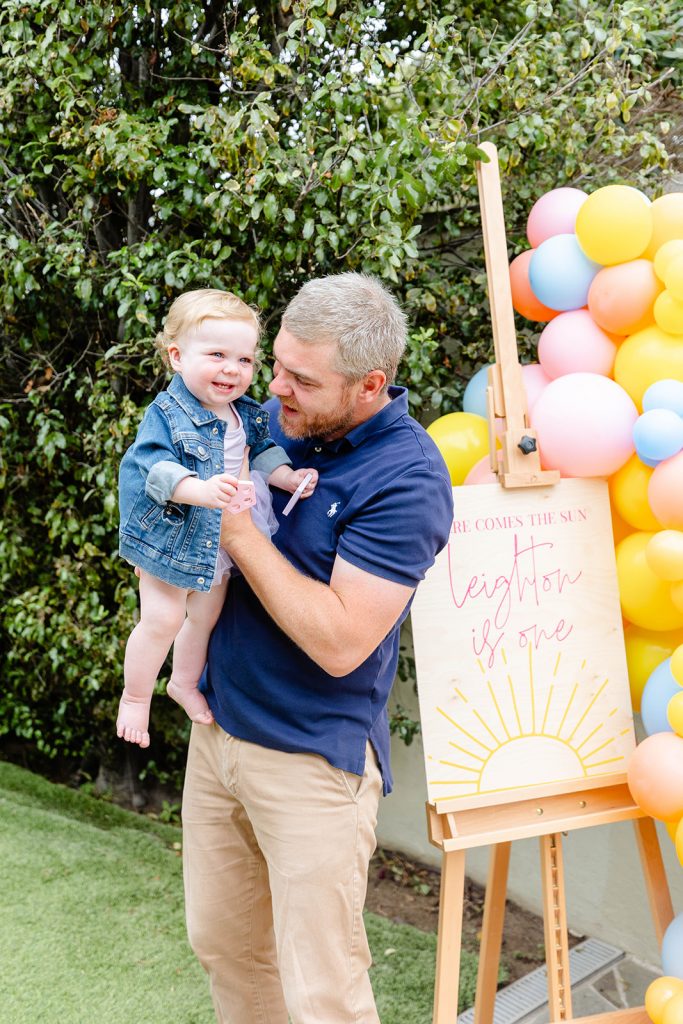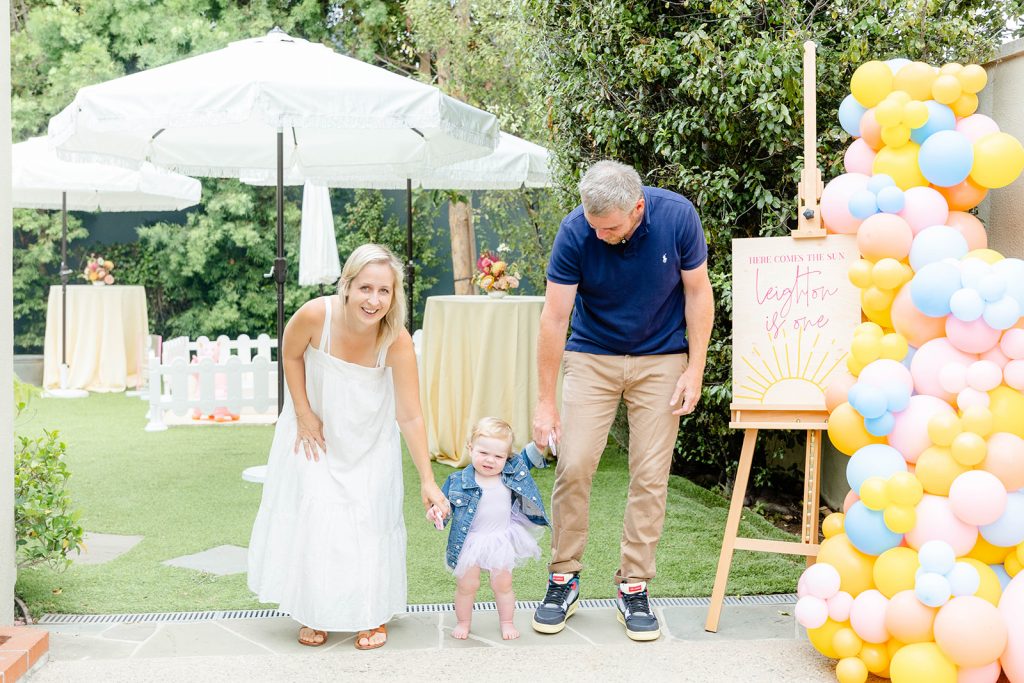 Balloon & Decor also prettied up the front entrance to their home and Leighton couldn't help but get in for a photo!!!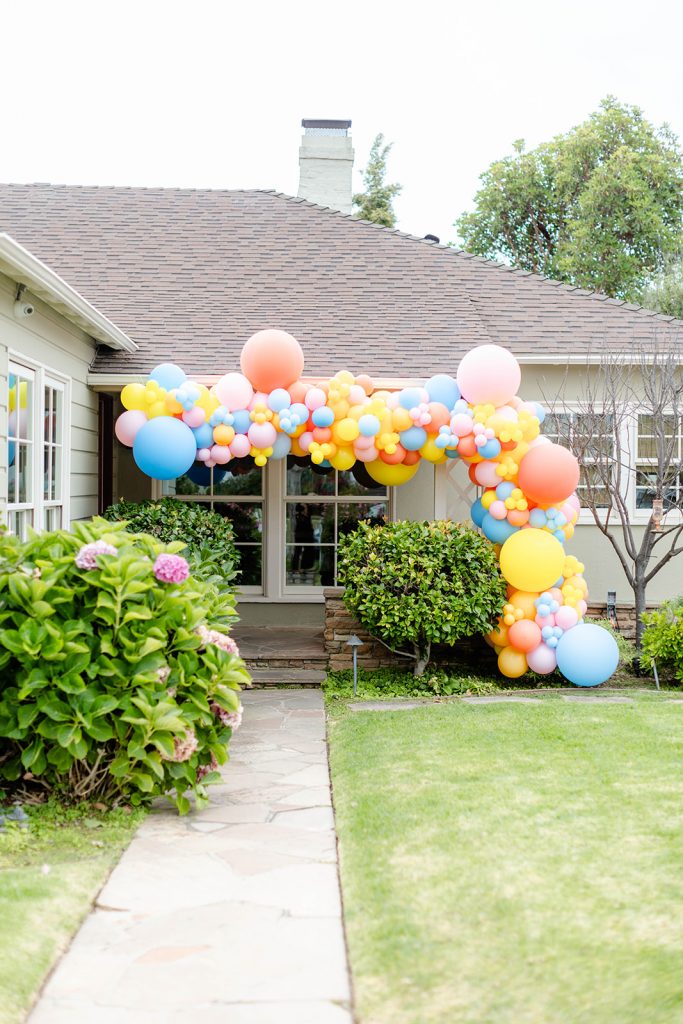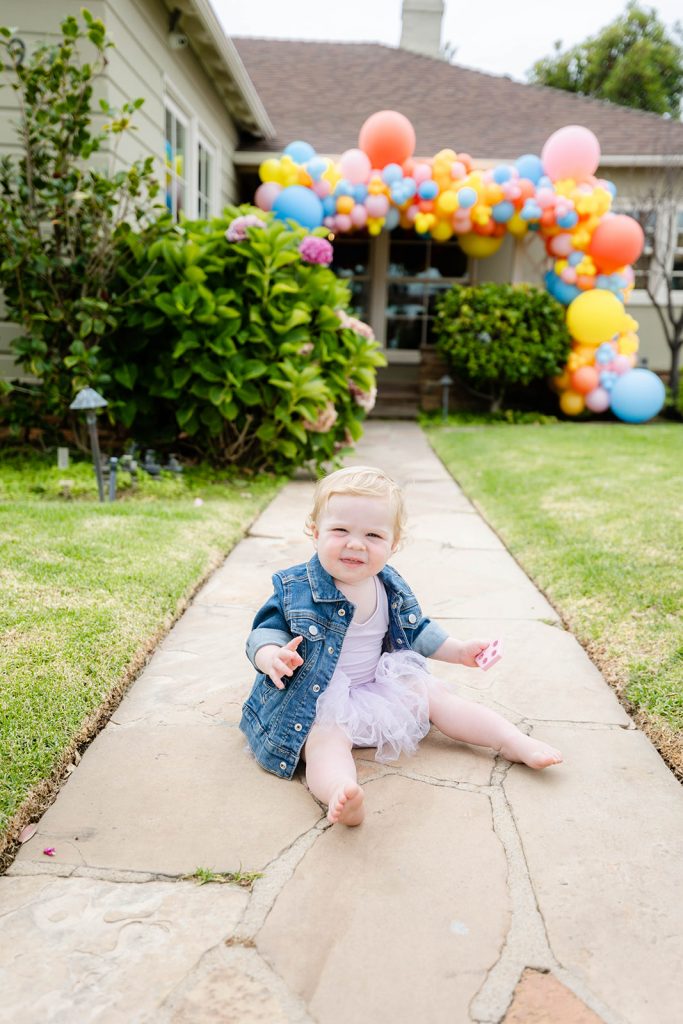 The backyard was all ready for guests to arrive with balloons, a gorgeous lounge from Sweet Salvage Rentals, and lots of gorgeous flowers and desserts! Let's take a closer look at it all…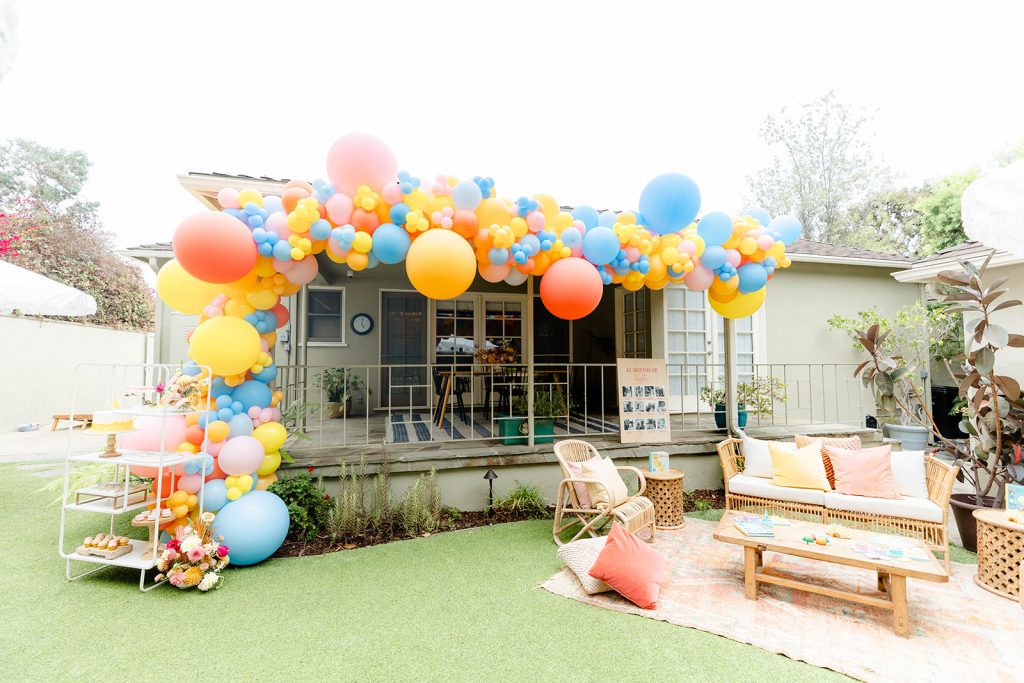 I love a pretty lounge, but it especially comes in handy at a first birthday party. The rug serves as a crawling space for the babies and the lounge is the perfect spot for a parent to sit and relax. These babies made themselves right at home! Luckily we also had lots of toys and books for them to play with on the coffee table. Look at those busy little bees!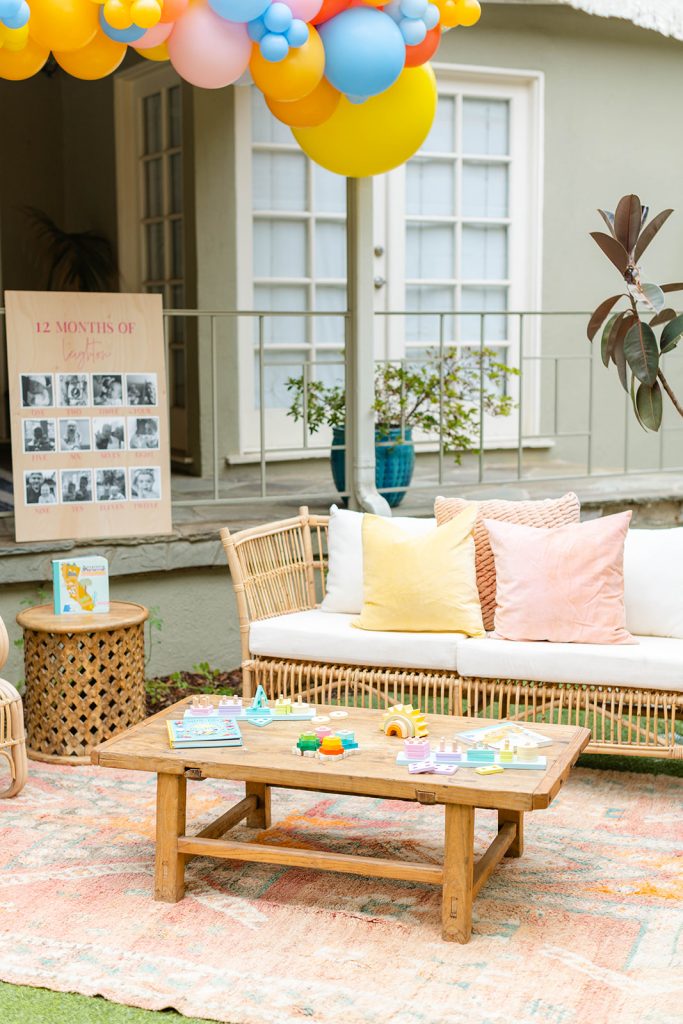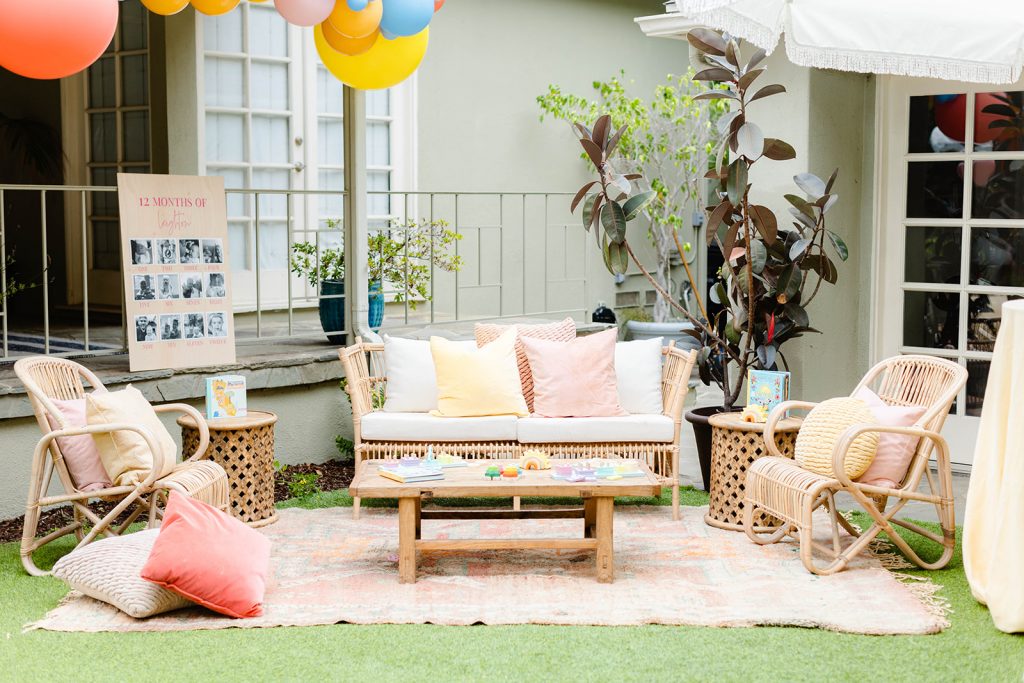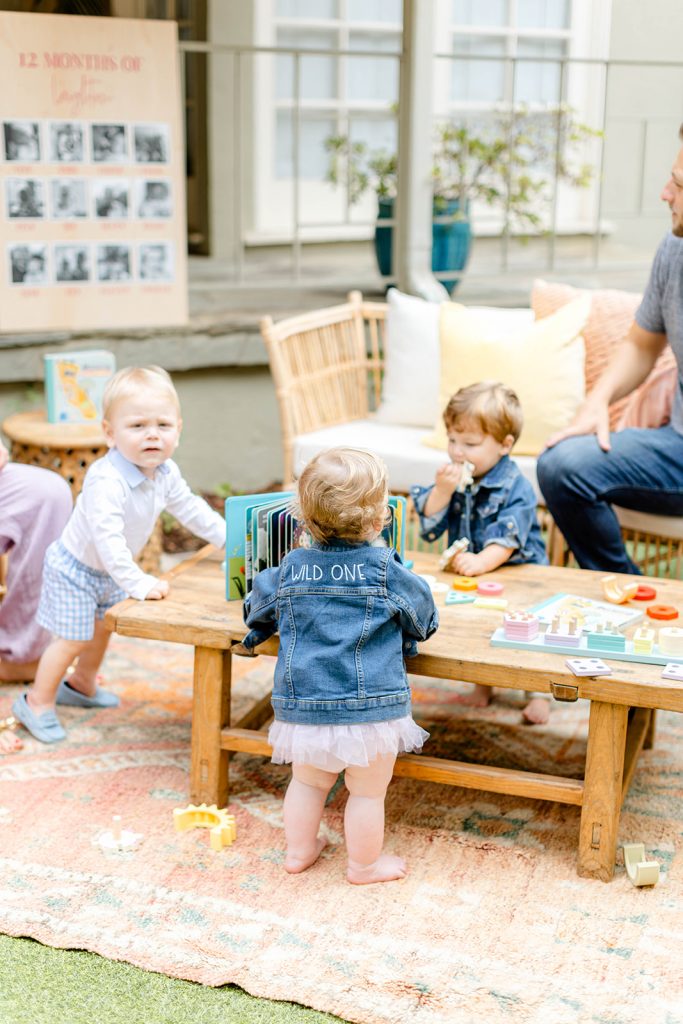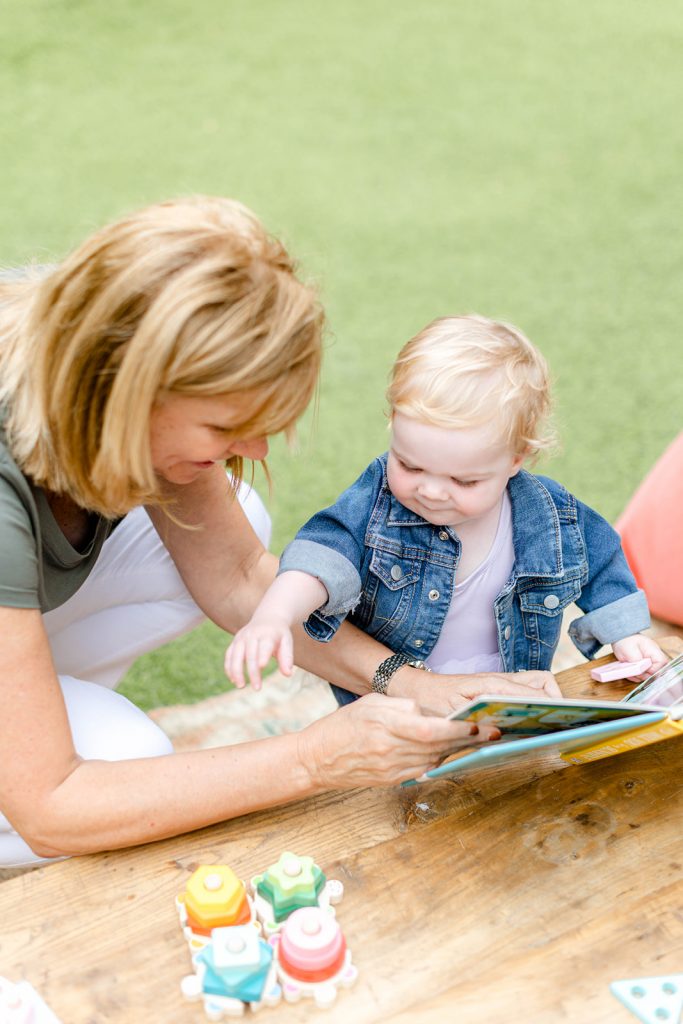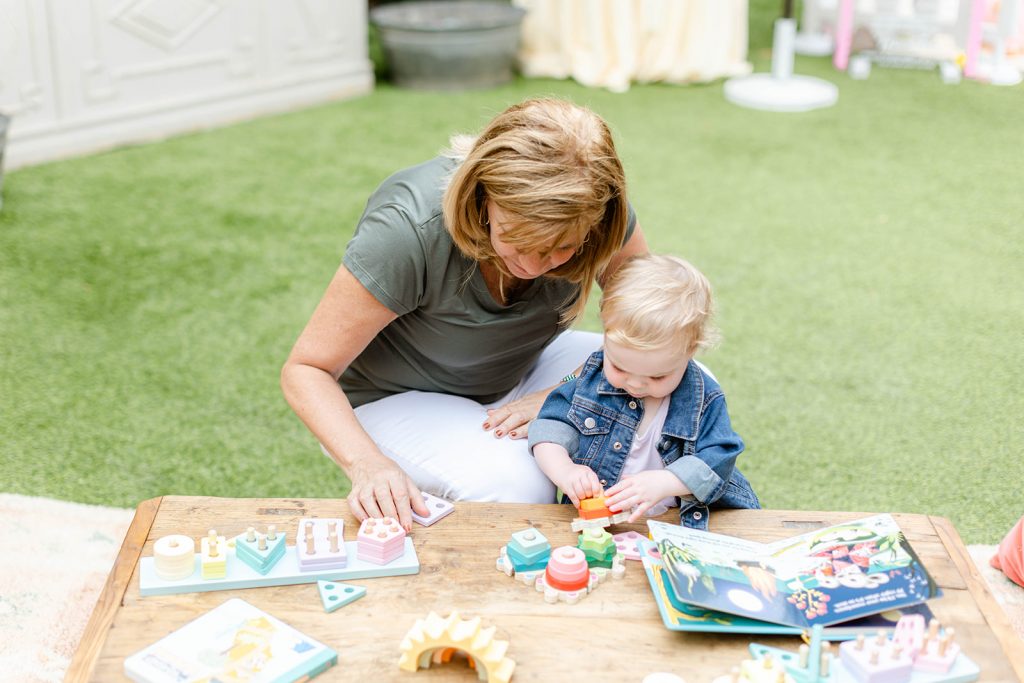 How cute is that little jacket?! Leighton has style!!!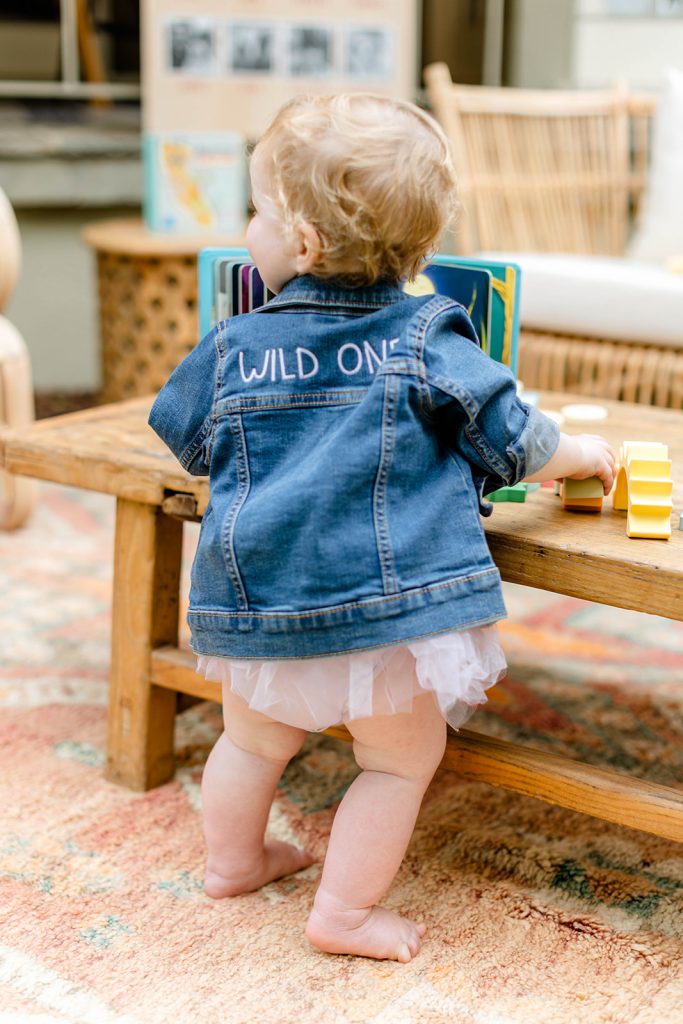 Play Play Zone brought the sweetest little play area that was perfect for these little babes. How much fun is that?!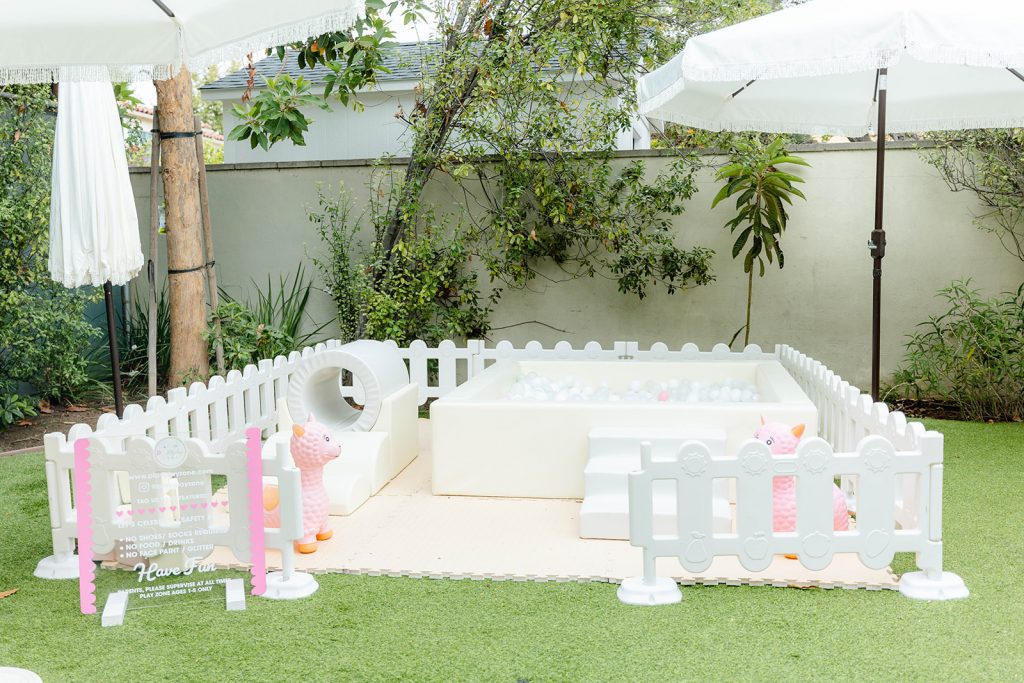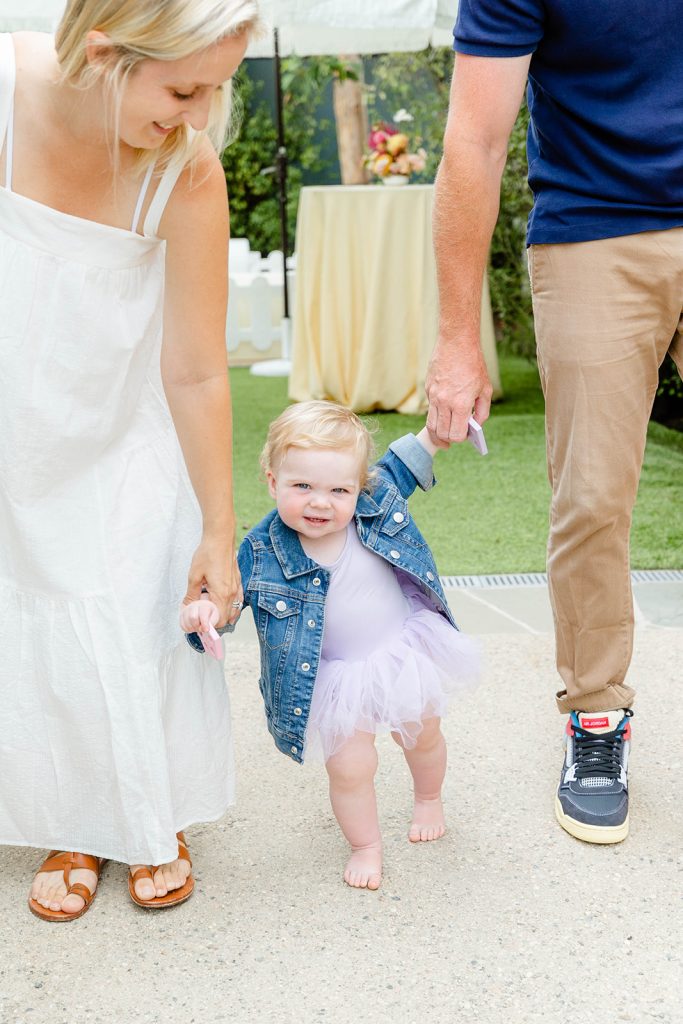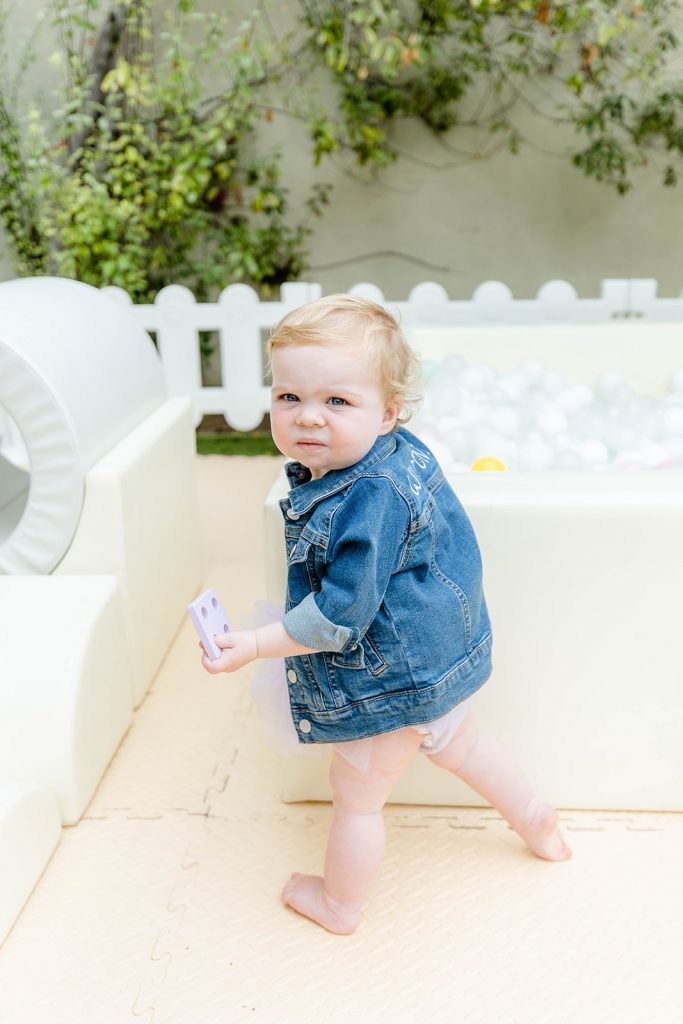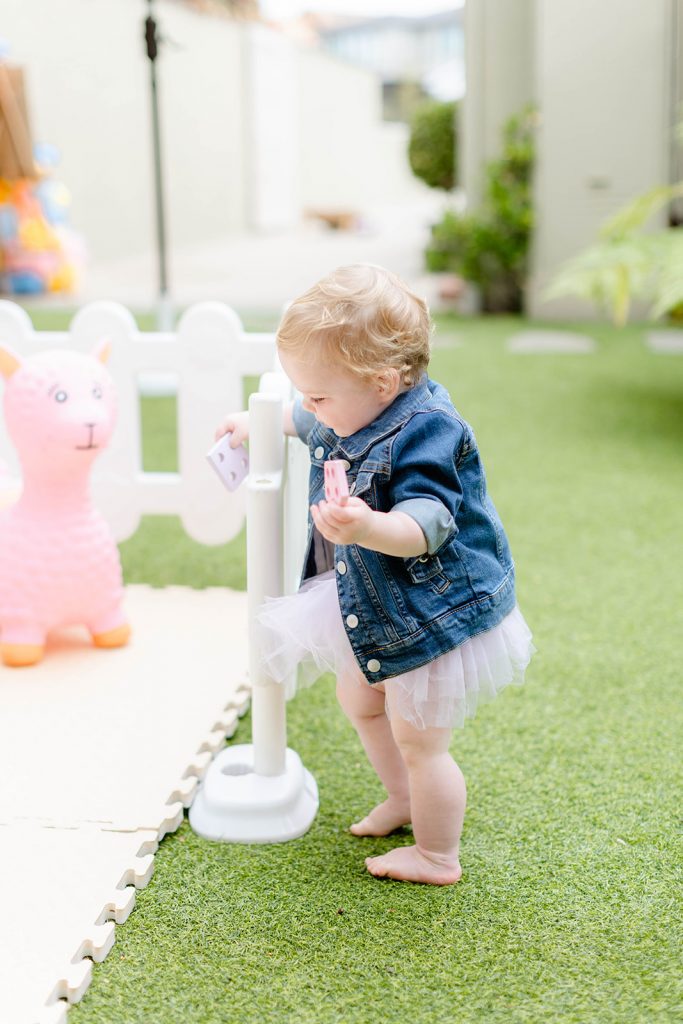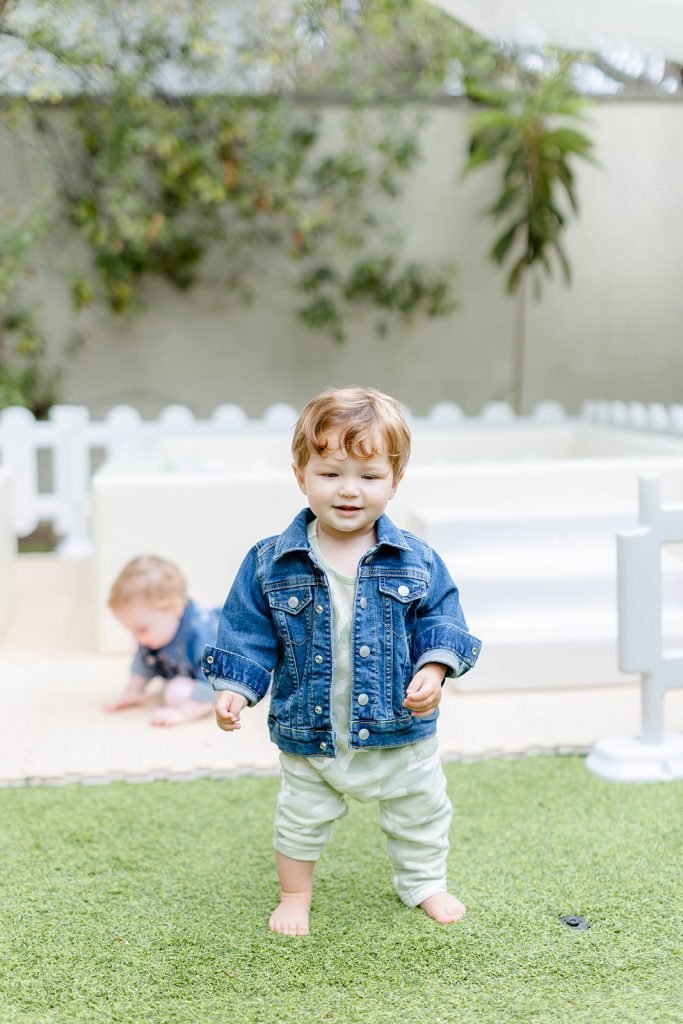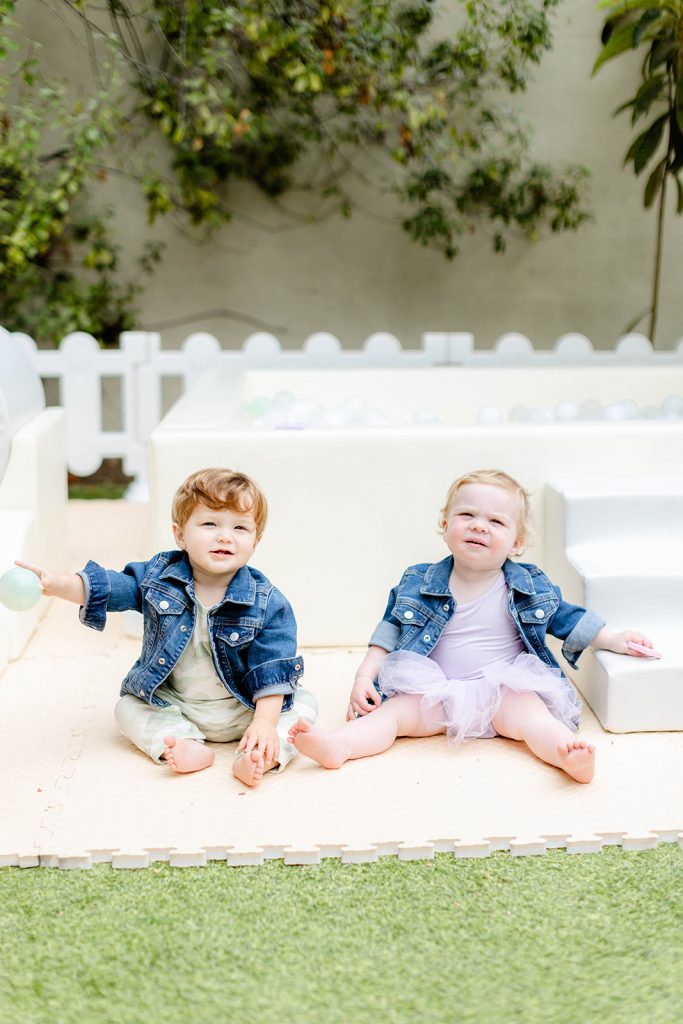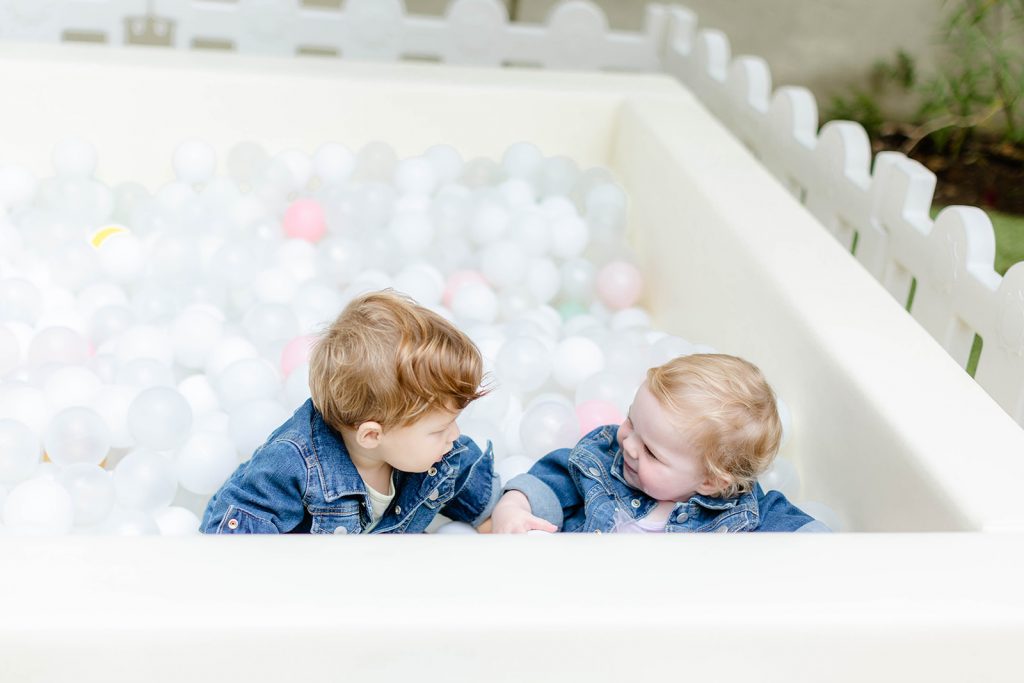 Gotta have a bar at a baby's party, right?! It's a must… How beautiful is this bar from Sweet Salvage Rentals and all of the details on it?! The flowers from Earth & Grace were gorgeous, not like I expected anything less from her! The pops of color are so refreshing and fun!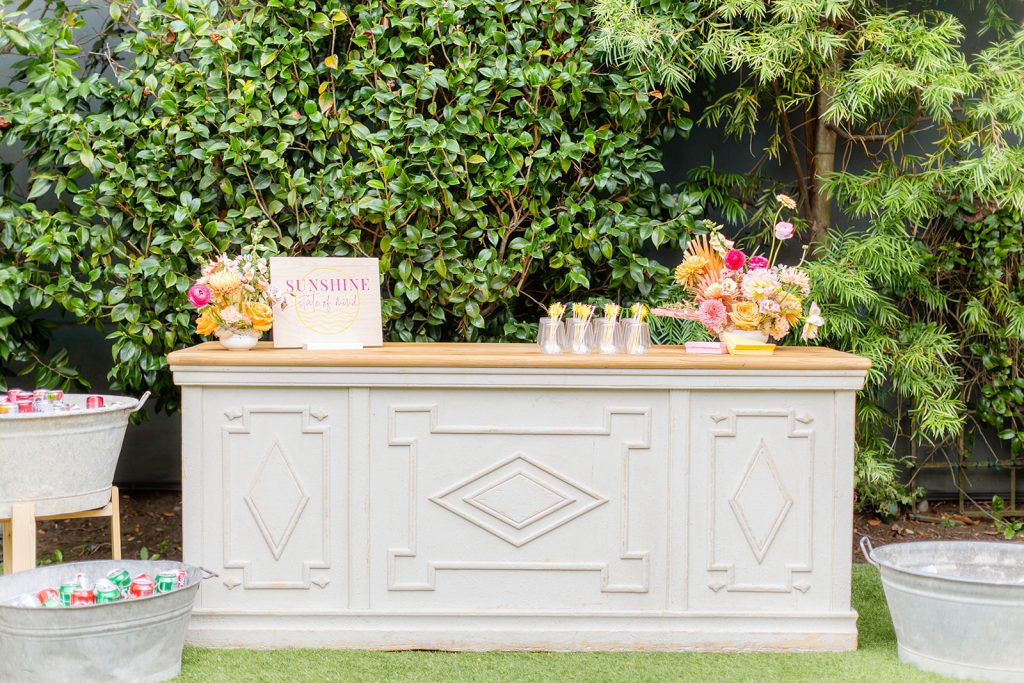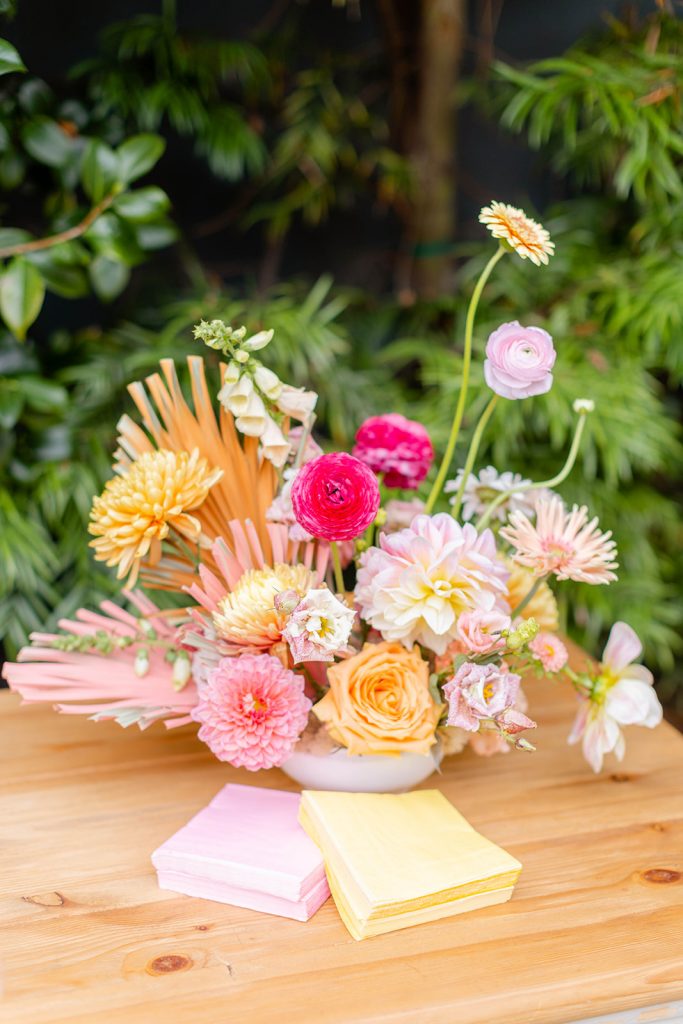 Little details like these adorable stir sticks from Poppy Jack Shop are always a must as well!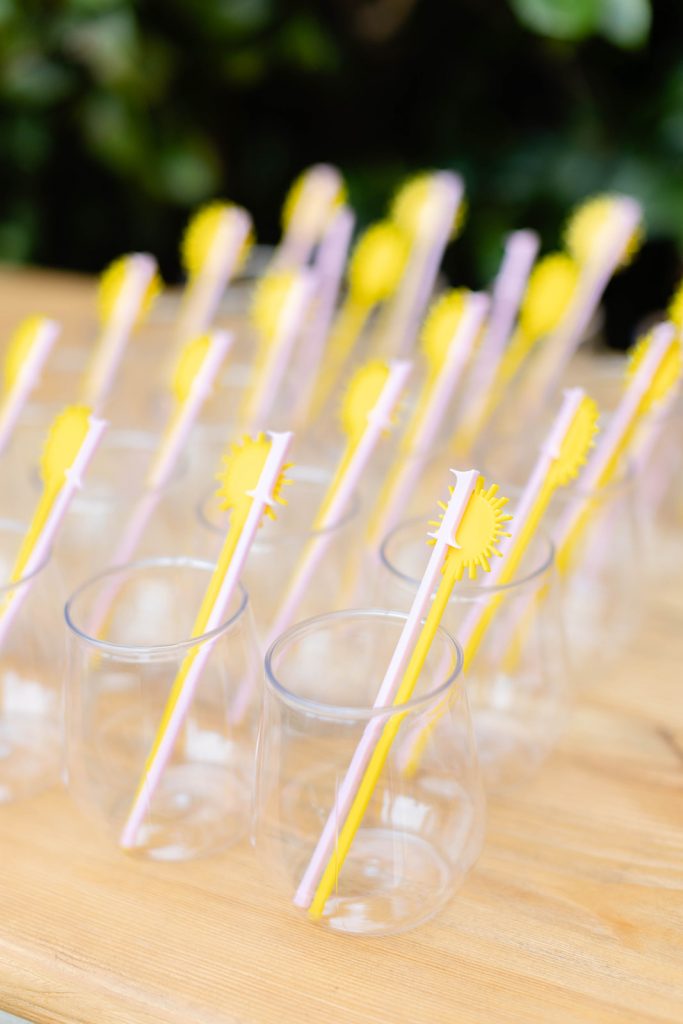 And of course, the cutest sign!!! Sunshine State of Mind, indeed!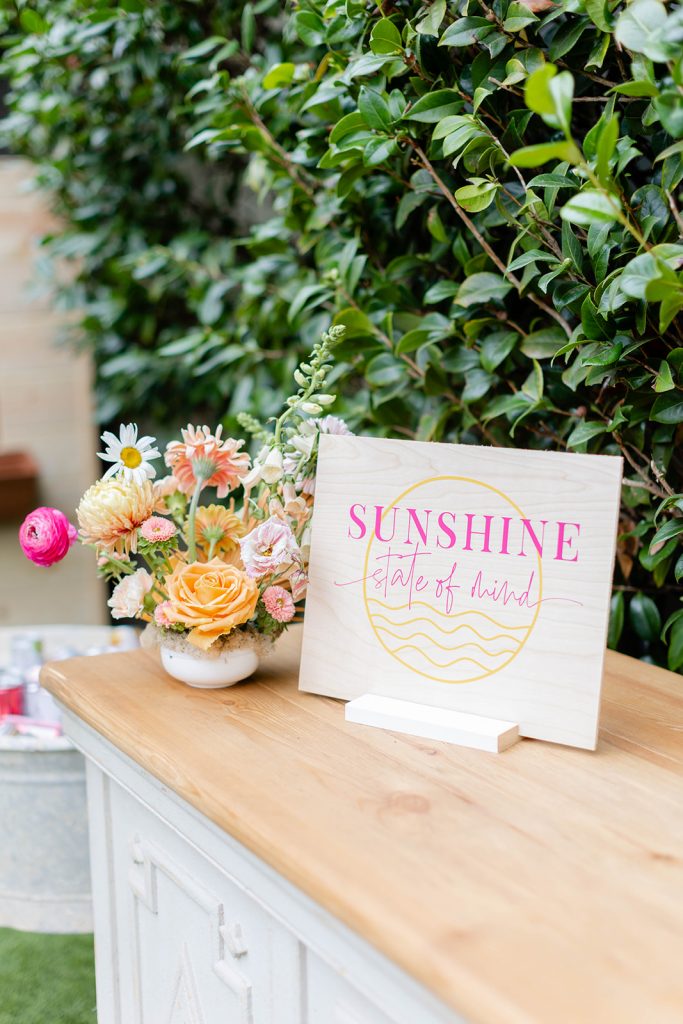 We even customized the corn hole!! Because that's the kind of thing we just love…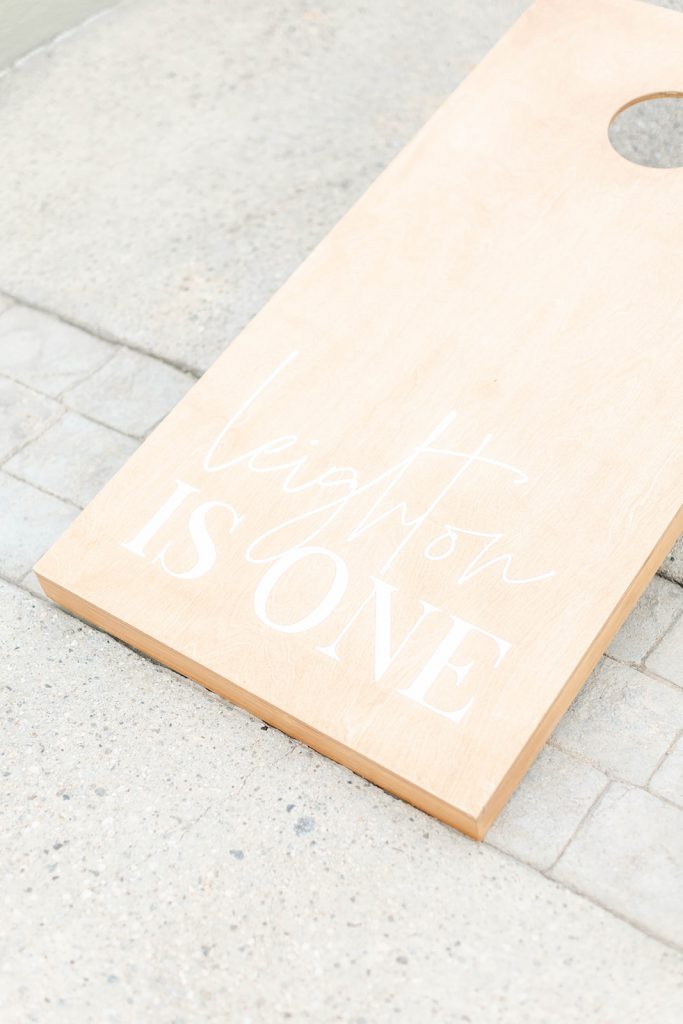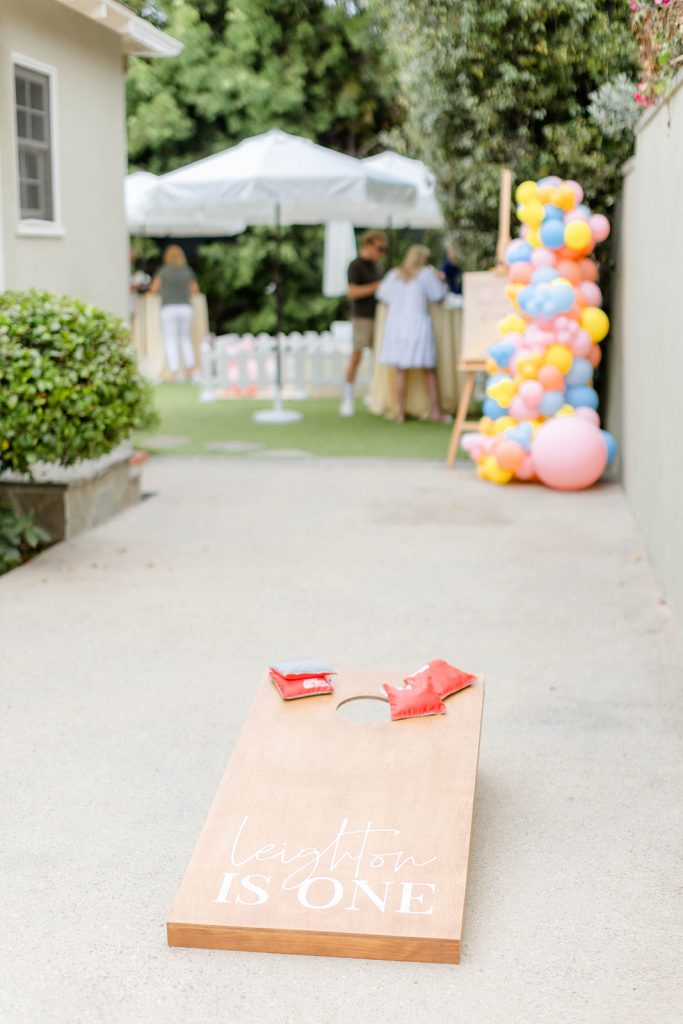 Onto desserts!!! This set of yummy yet adorable goodies was by one of our favorites, Sweet & Saucy Shop. They always have such tasty treats!!!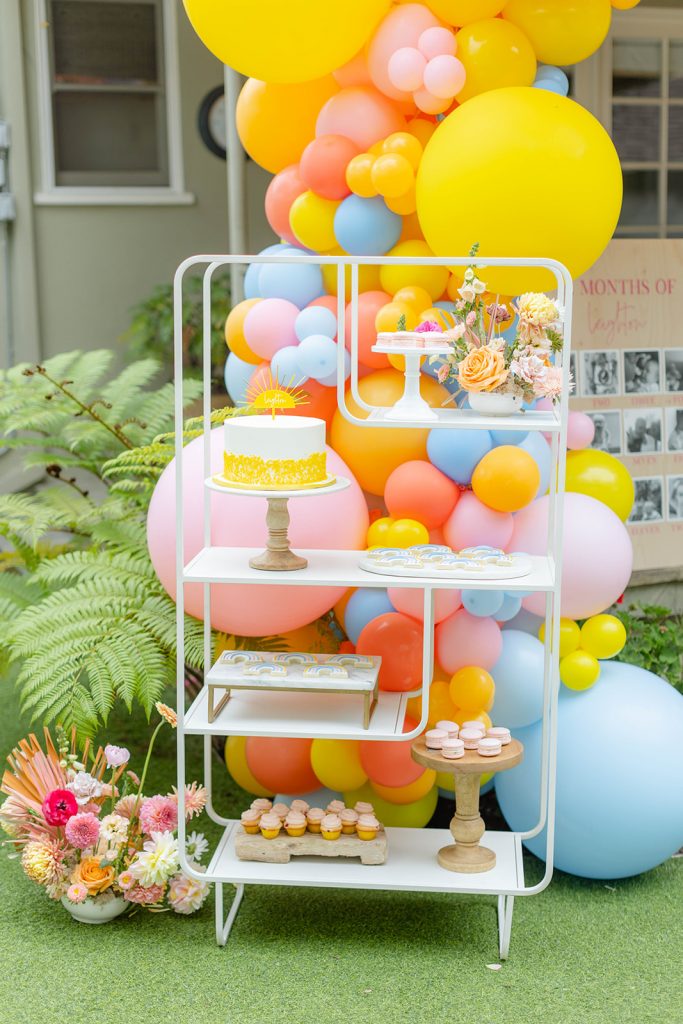 And the cutest topper by Poppy Jack Shop with the birthday girl's name!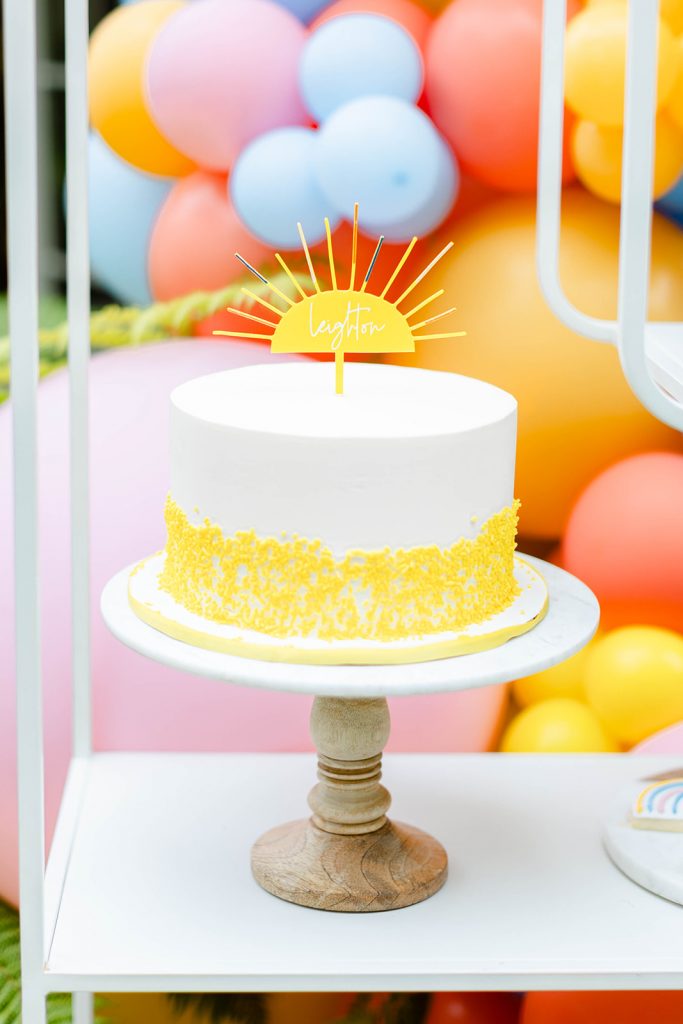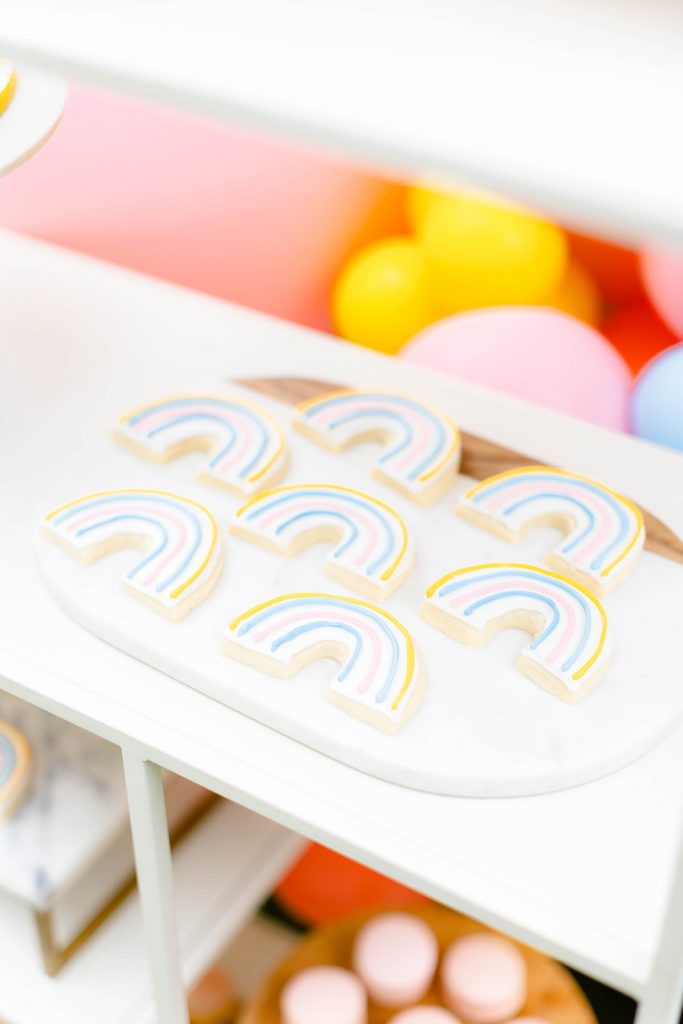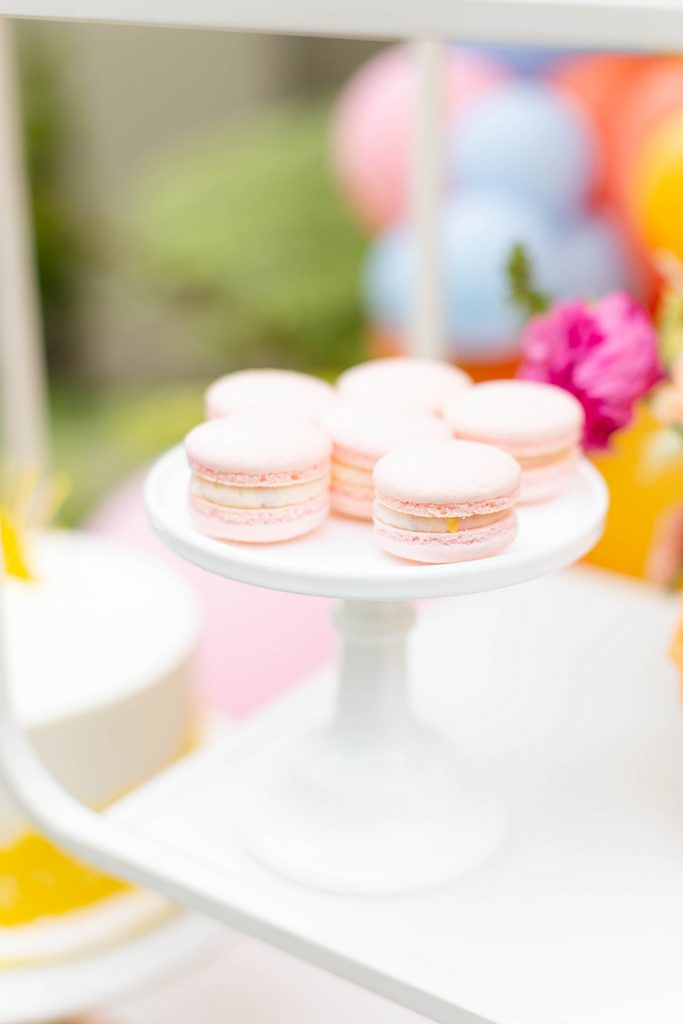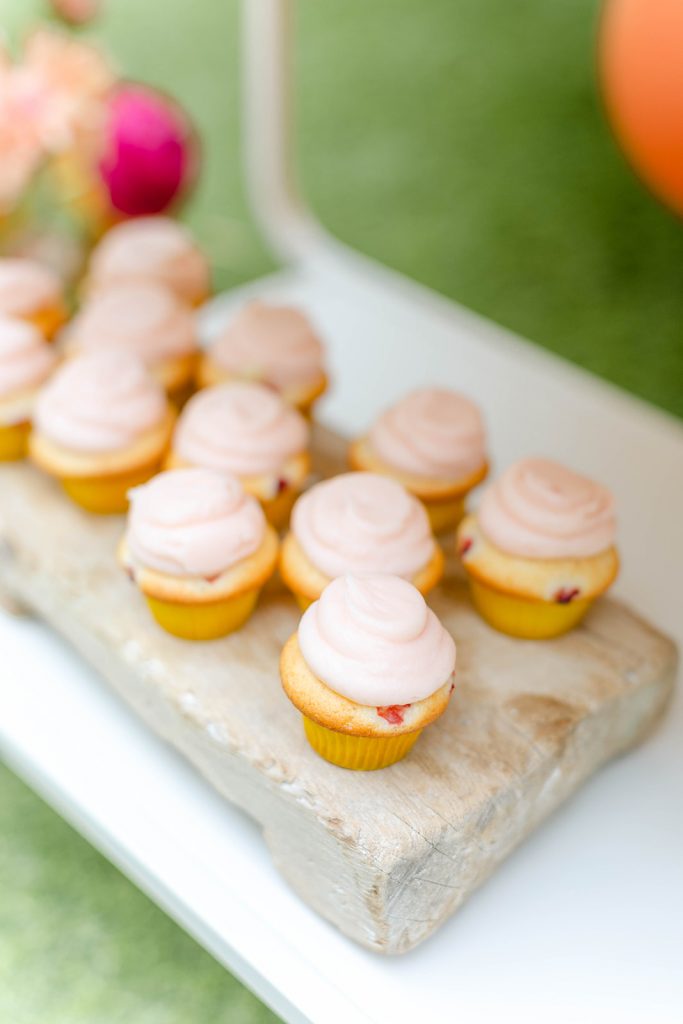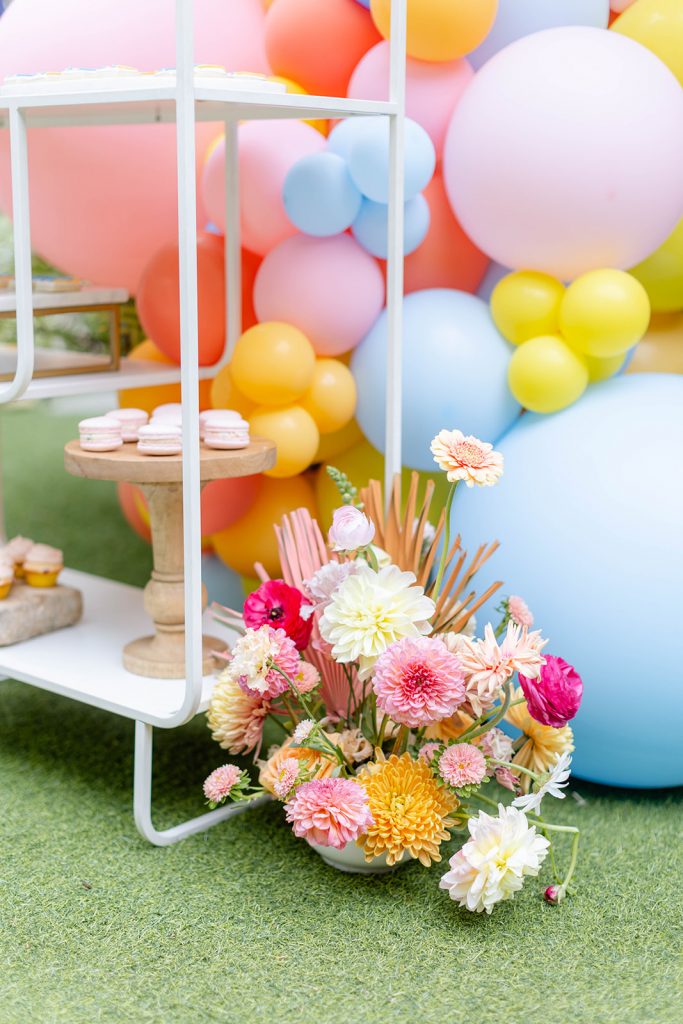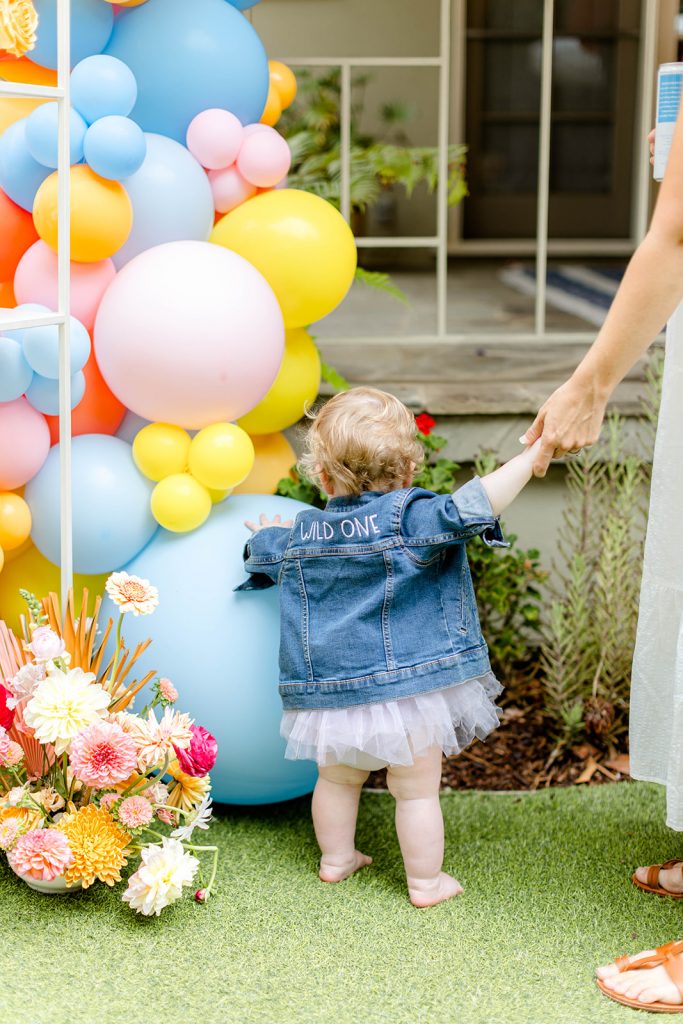 I can't with her cuteness!!!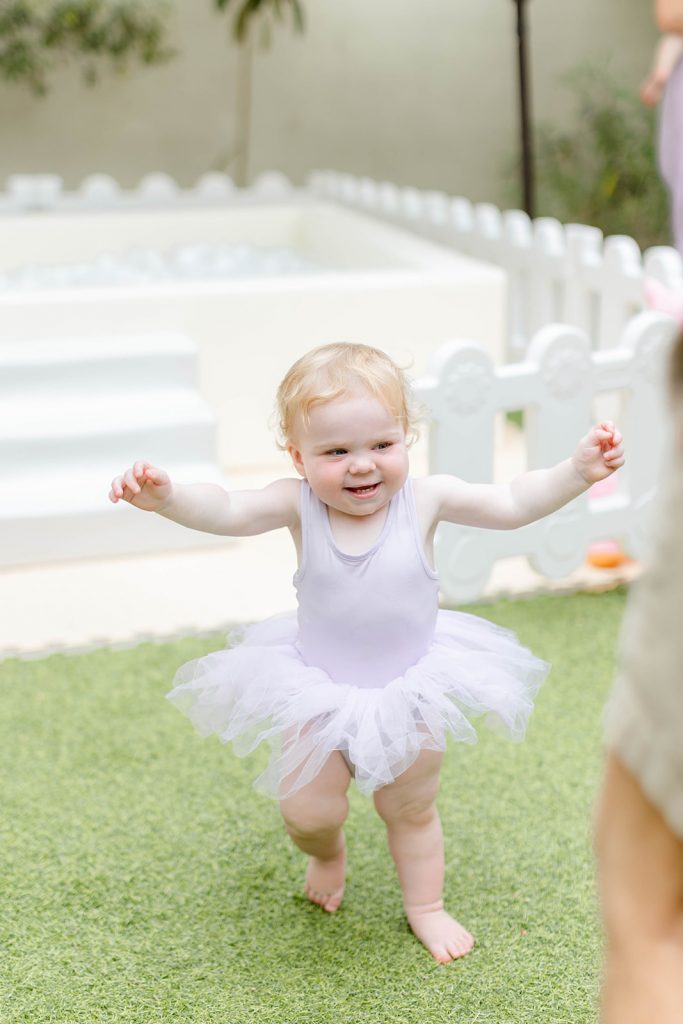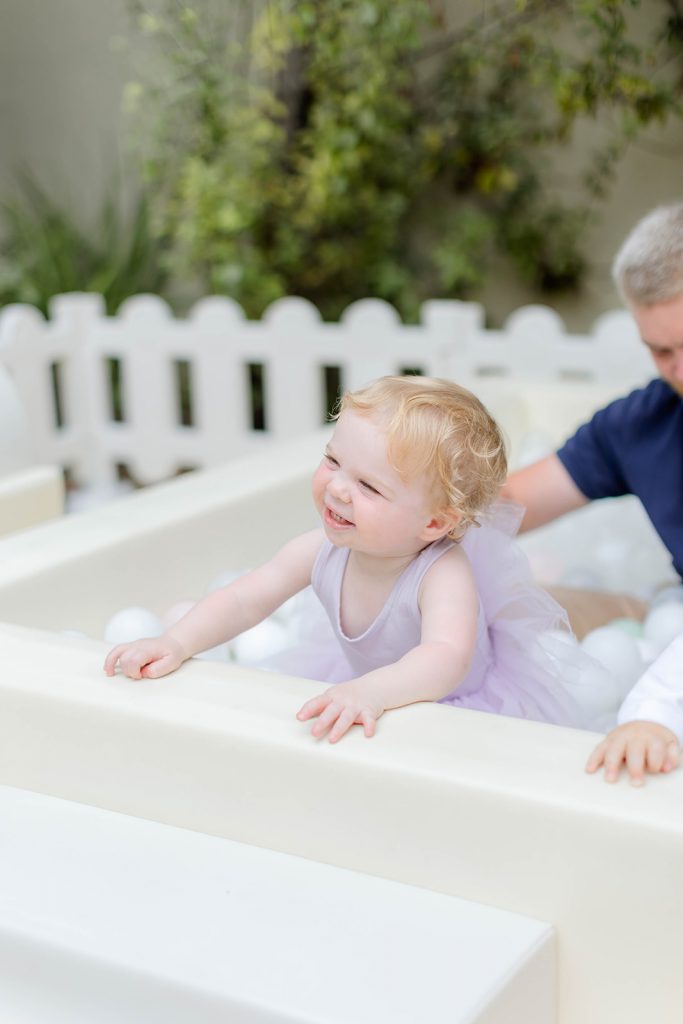 Fun dad alert!!!!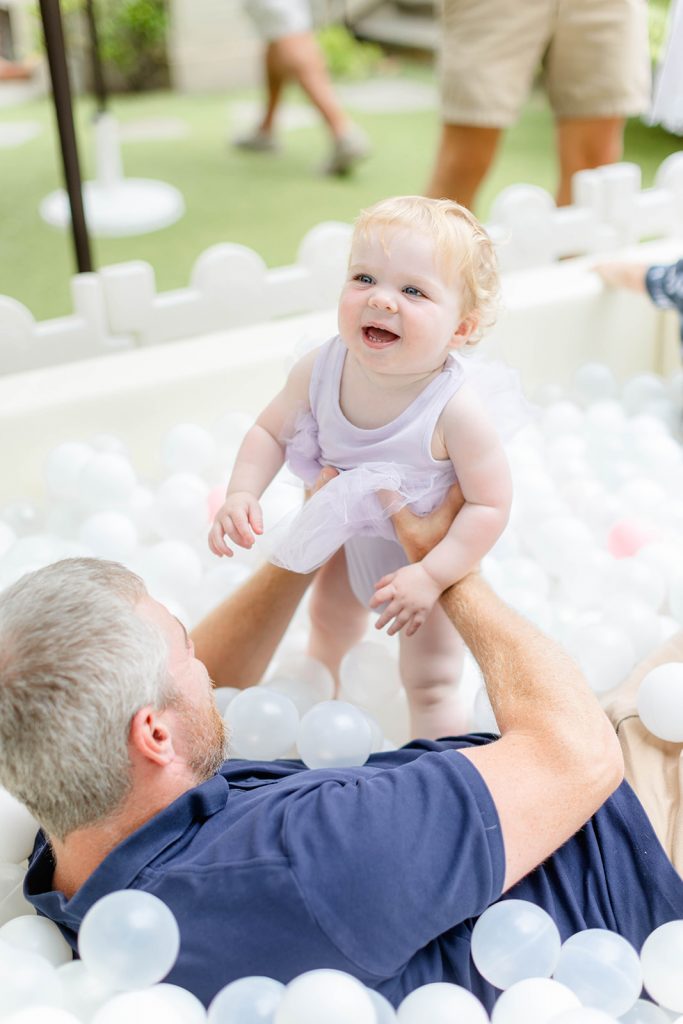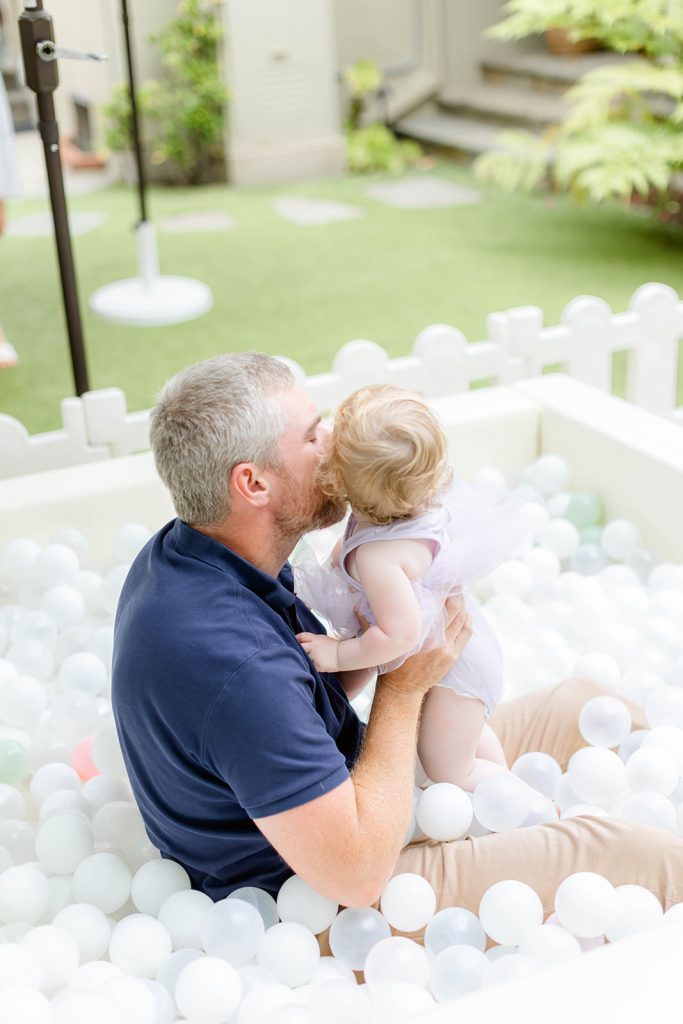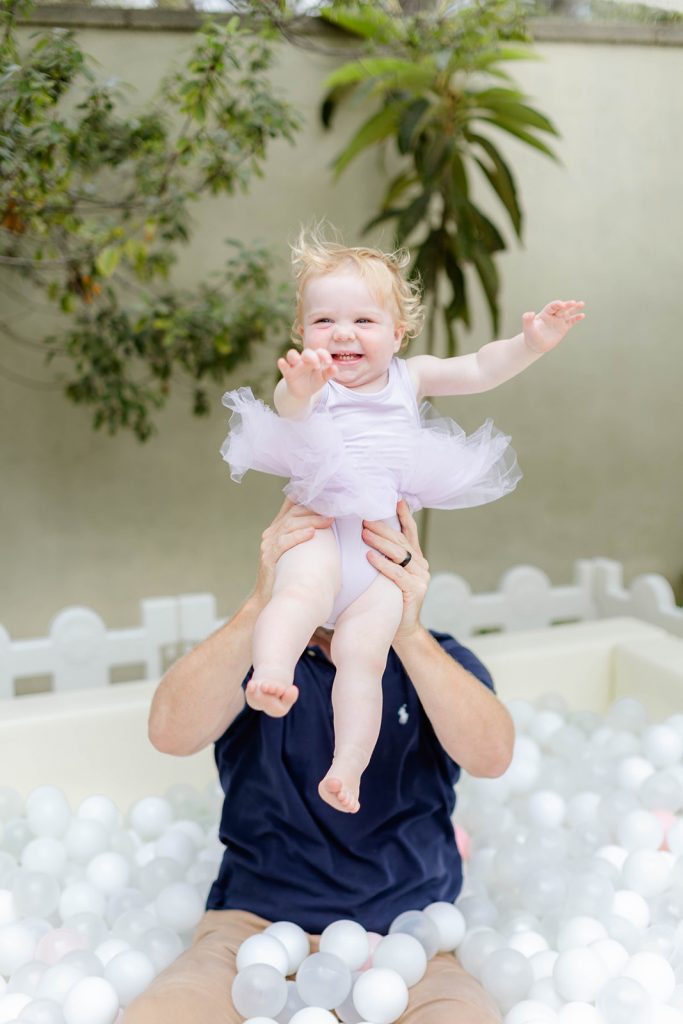 And now… One of my favorite smash cake sequences!!!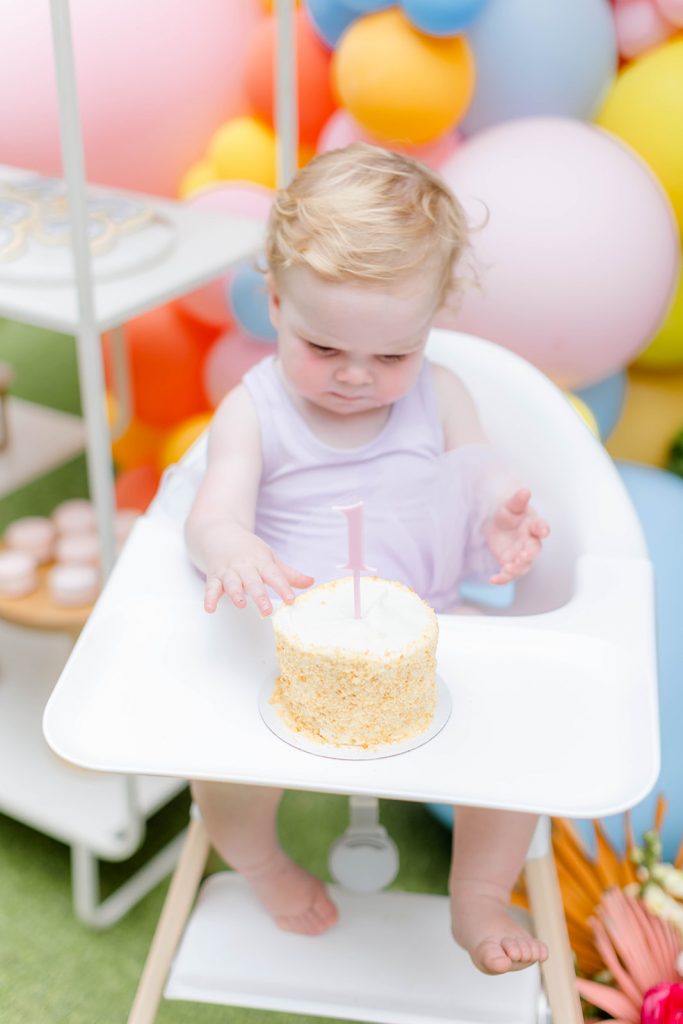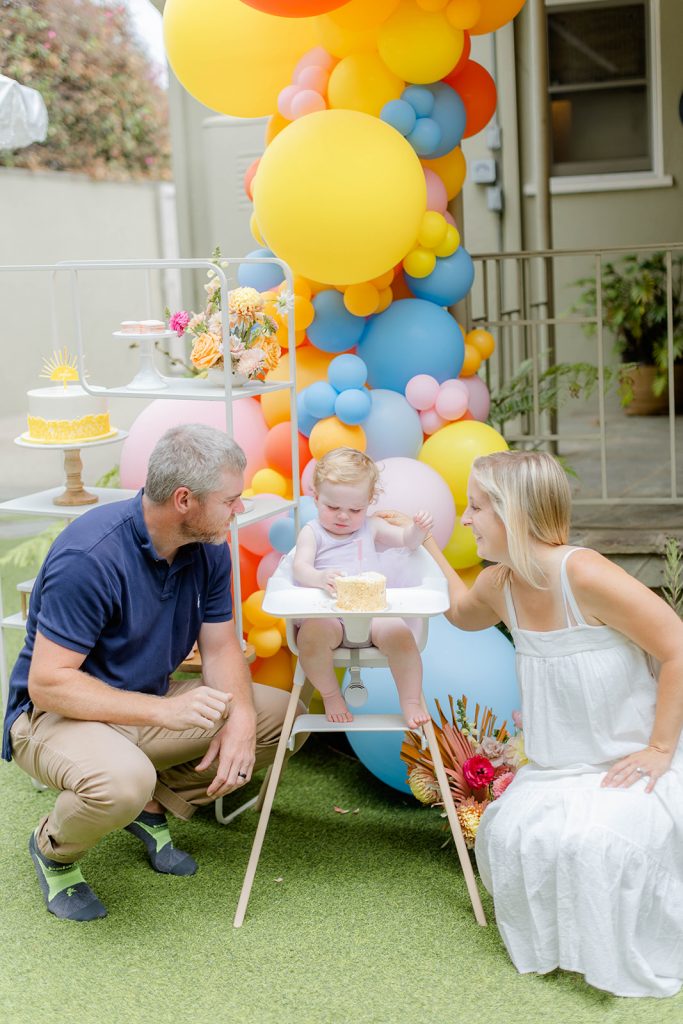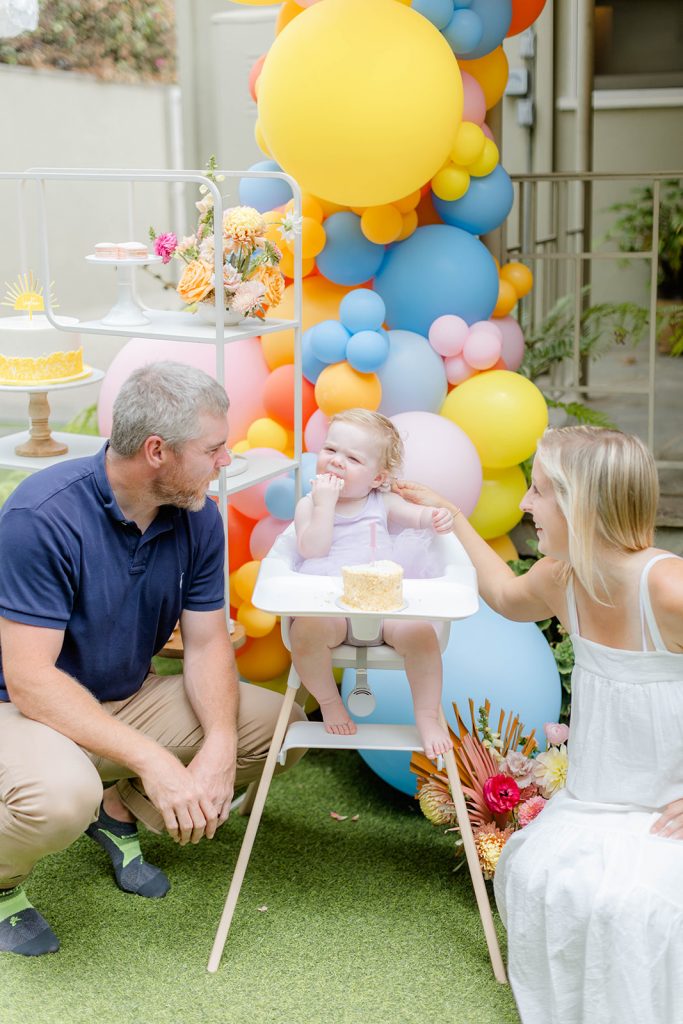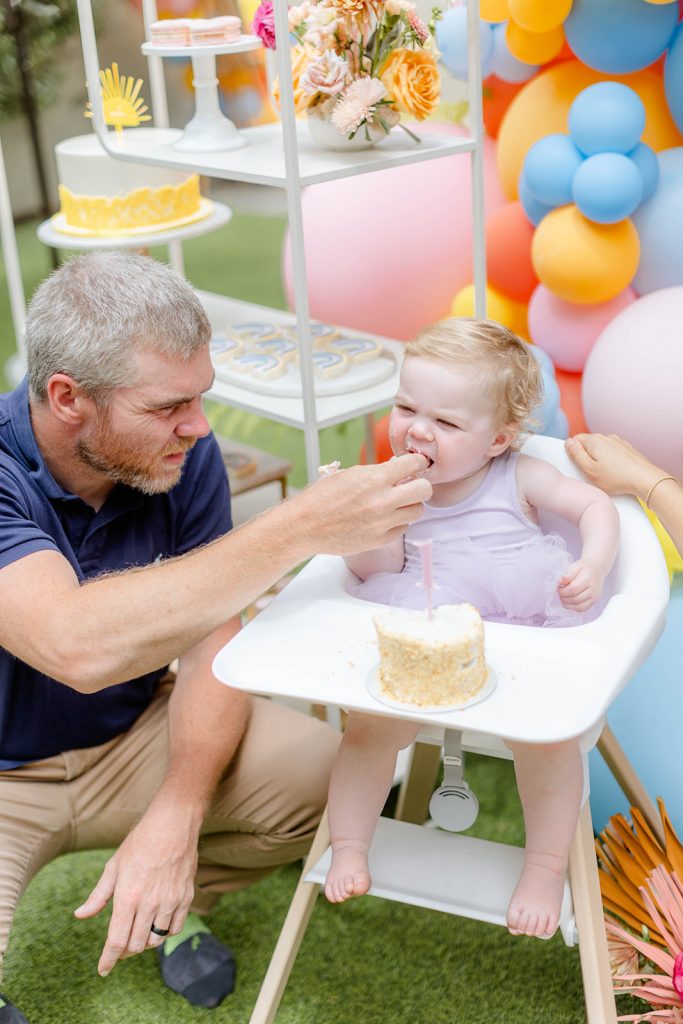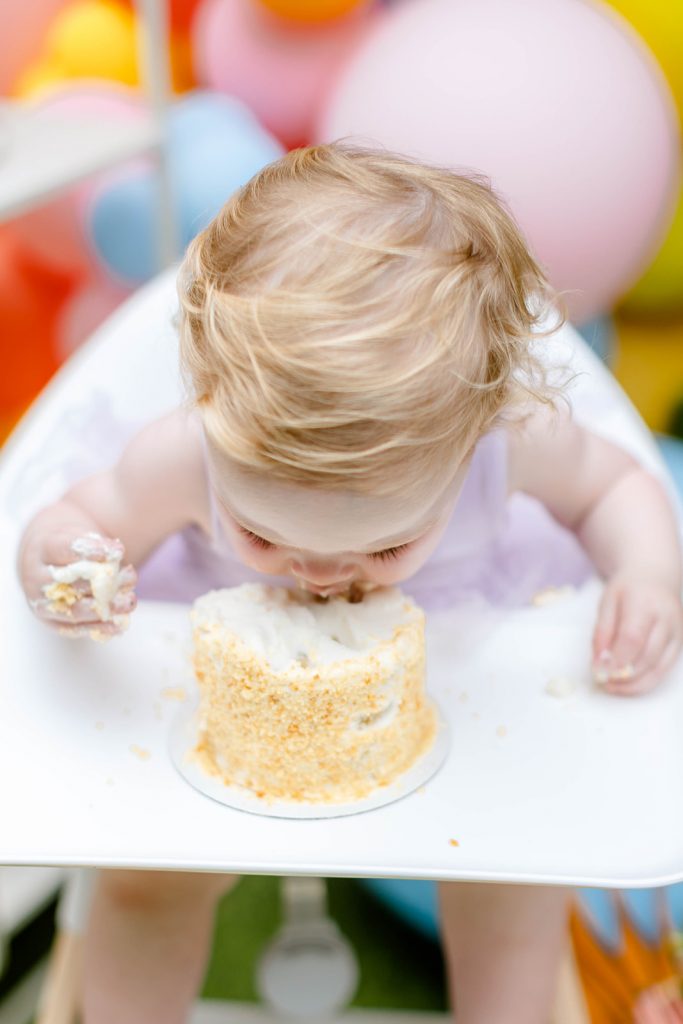 YES!!!!!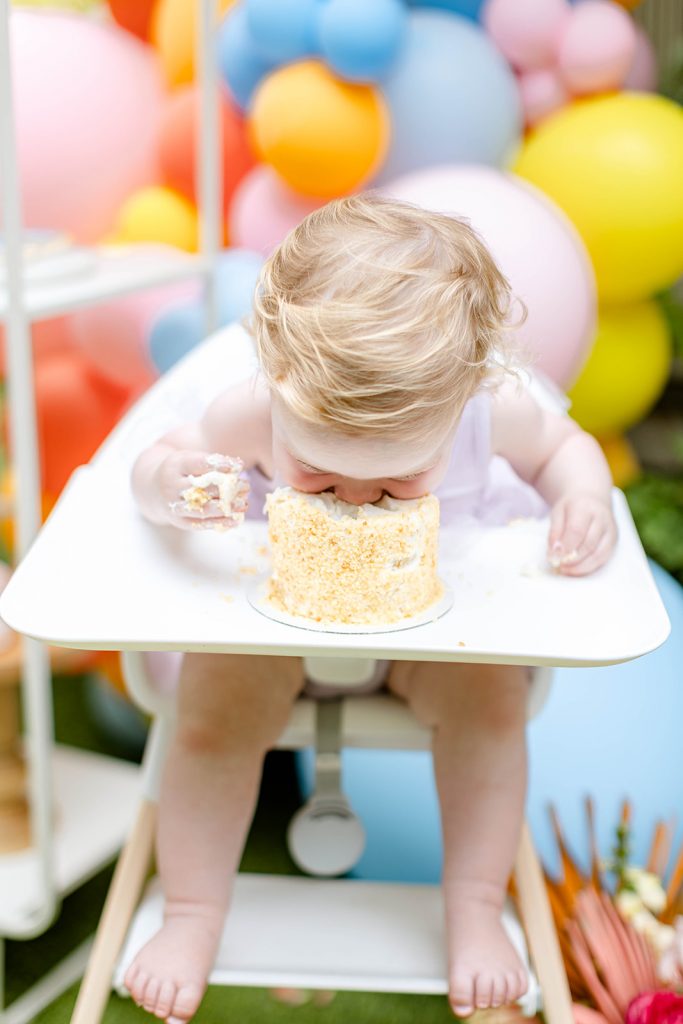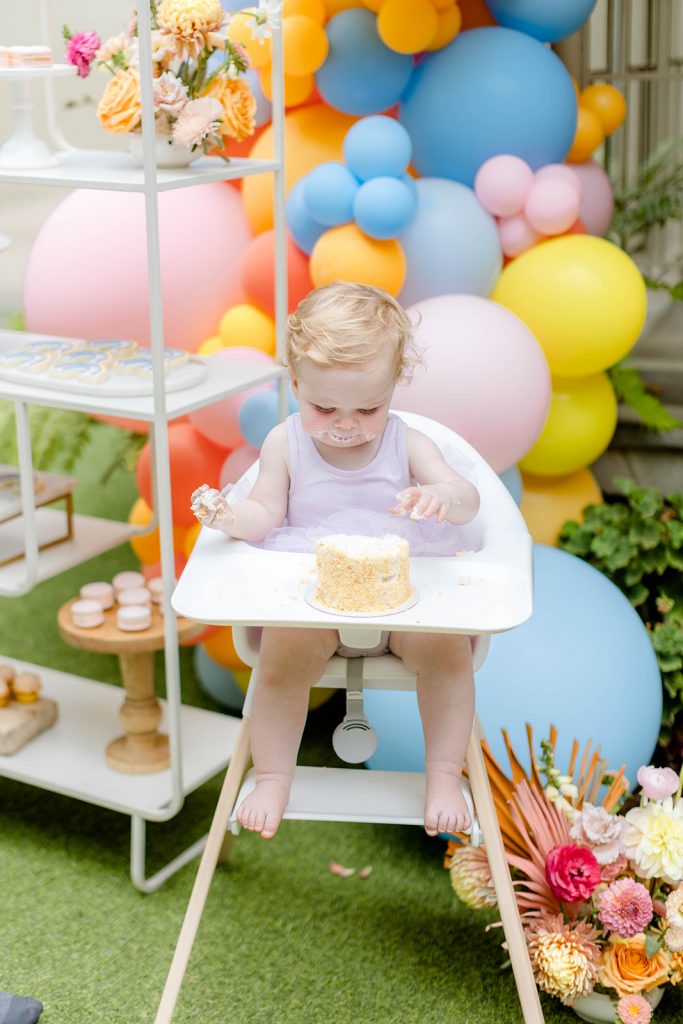 Such a sunshine happy day!!!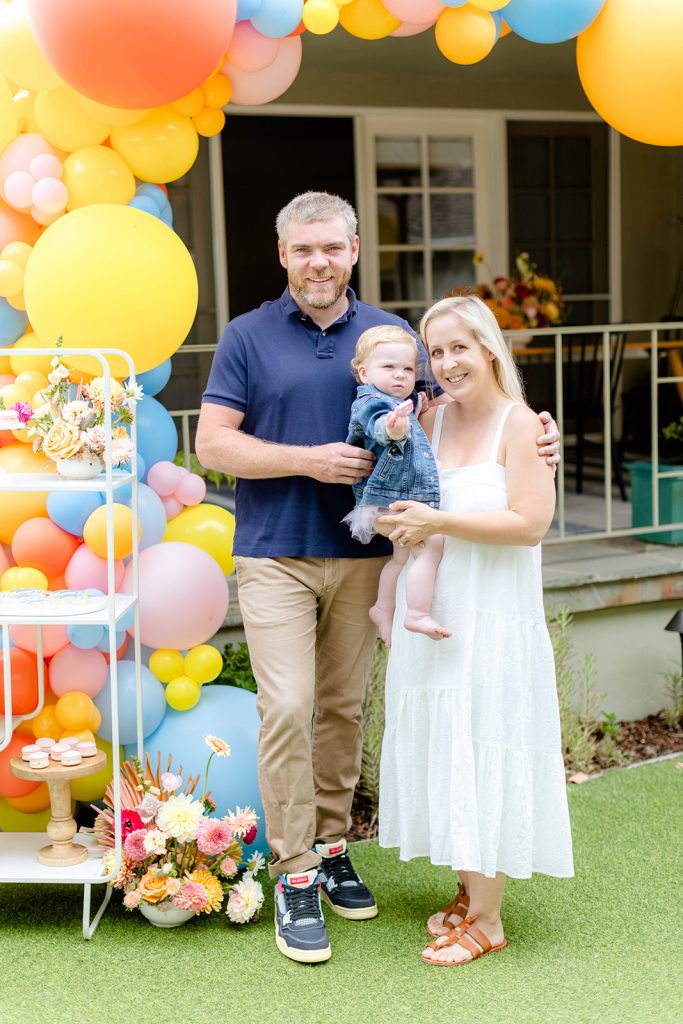 Shop this cute party below!!

xx
Jacquelyn