Homemade Baileys
My mom has been making this tasty holiday treat for as long as I can remember, and as a matter of fact she really didn't want me to share the recipe… But I weaseled my way and got her to share her secrets ;)
We love to drink this on ice or mix it with coffee, yum!  It's also something that makes for a lovely homemade gift, especially if it's given in a pretty glass bottle like the one pictured.
Photos by Megan Welker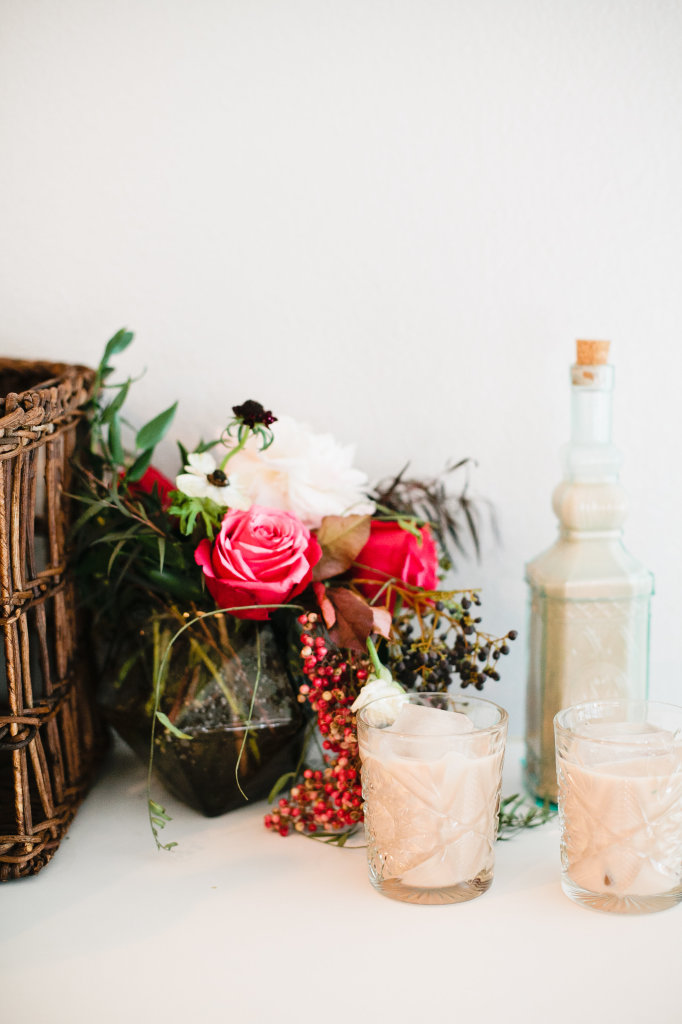 Ingredients
1 Cup Whiskey
1 Cup Half & Half
1 Can Eagle Brand Sweetened Condensed Milk
2 Eggs
1 Tsp Coconut Extract
3 Tsp Chocolate Syrup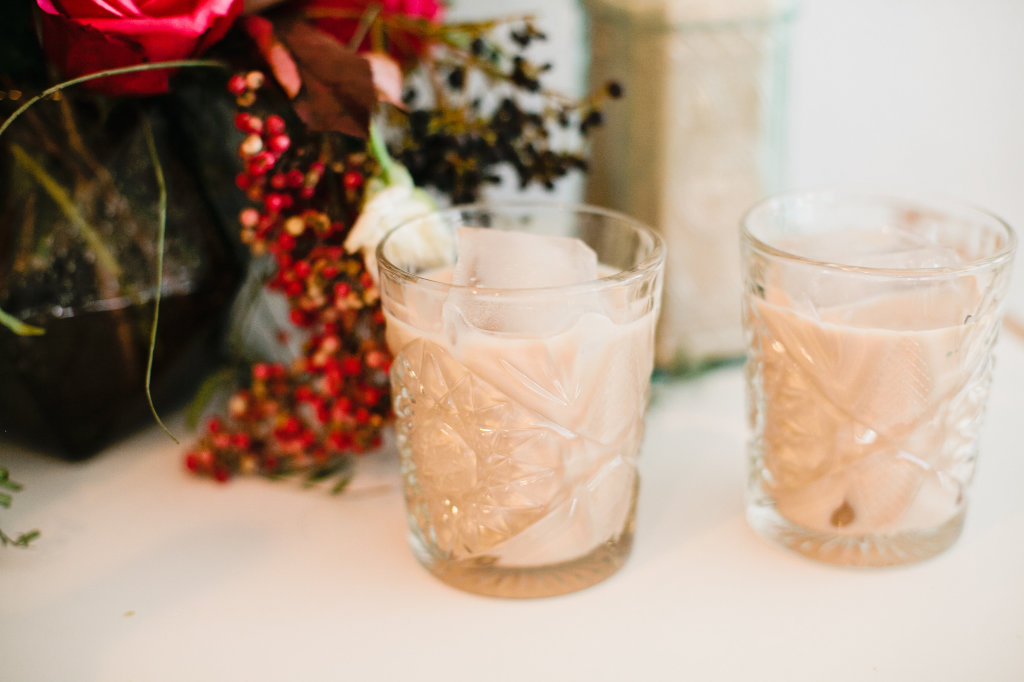 Mix the ingredients together and blend well, refrigerate and is good up to 10 days!  It's so easy and just so delicious, enjoy!!