We have one thing to say for Summer….
Yes way ROSÉ!!
We love a nice glass of rosé on a hot Summer day, it really doesn't get much better… Until you add a little love!!  We created this yummy concoction recently and love it so much, we just had to share!  Not only is it tasty but it's also very pretty to look at!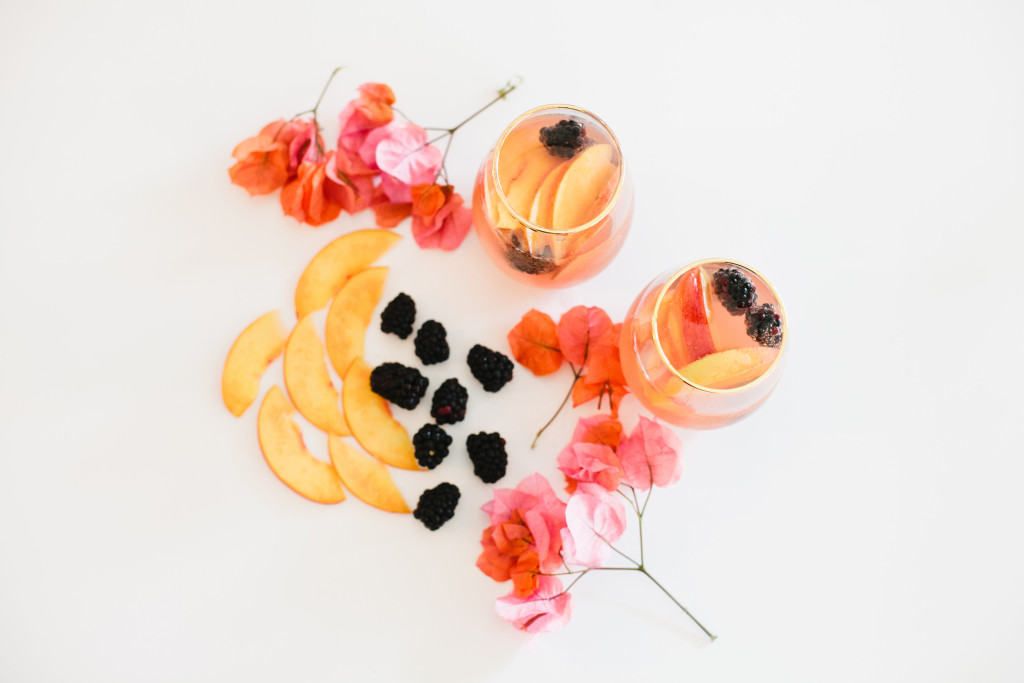 For this yummy drink we simply went to our local market and got fresh nectarines and black berries… We thinly sliced the nectarines and put the black berries in whole.  We added a big splash of Sparkling Grapefruit Pellegrino and let it sit over night.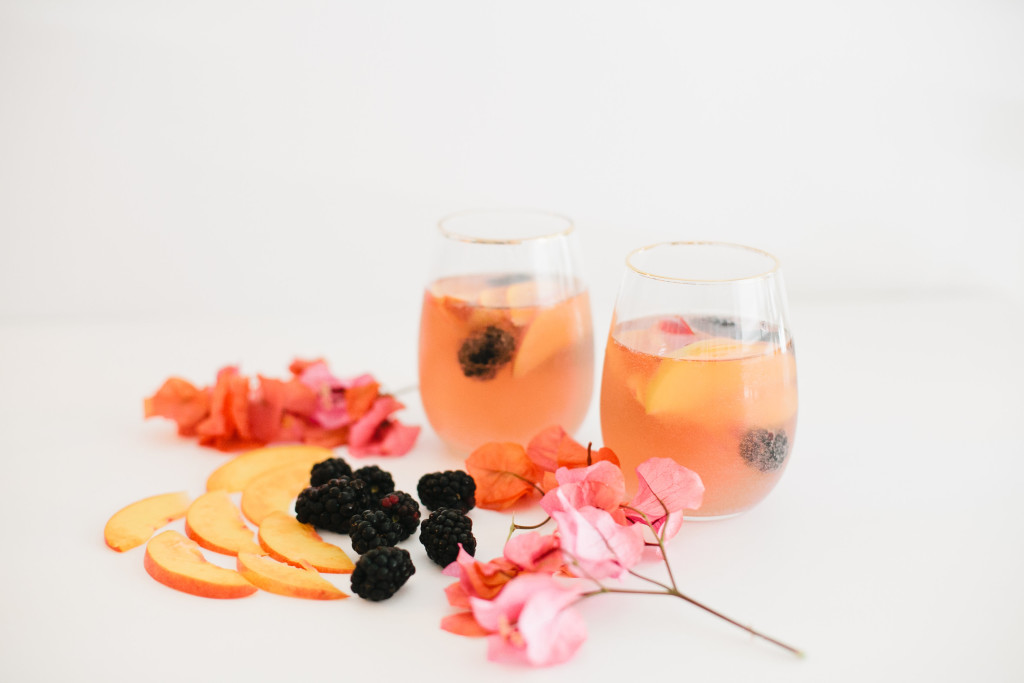 It was so yummy and refreshing, we loved the flavor and scent the nectarines added!!!  Plus, it doesn't get much easier than this!  Enjoy this pretty and yummy drink soon before these hot Summer days have left us!
Cheers!
XOXO!
Jacquelyn
All Photos by Megan Welker