Watermelon Gazpacho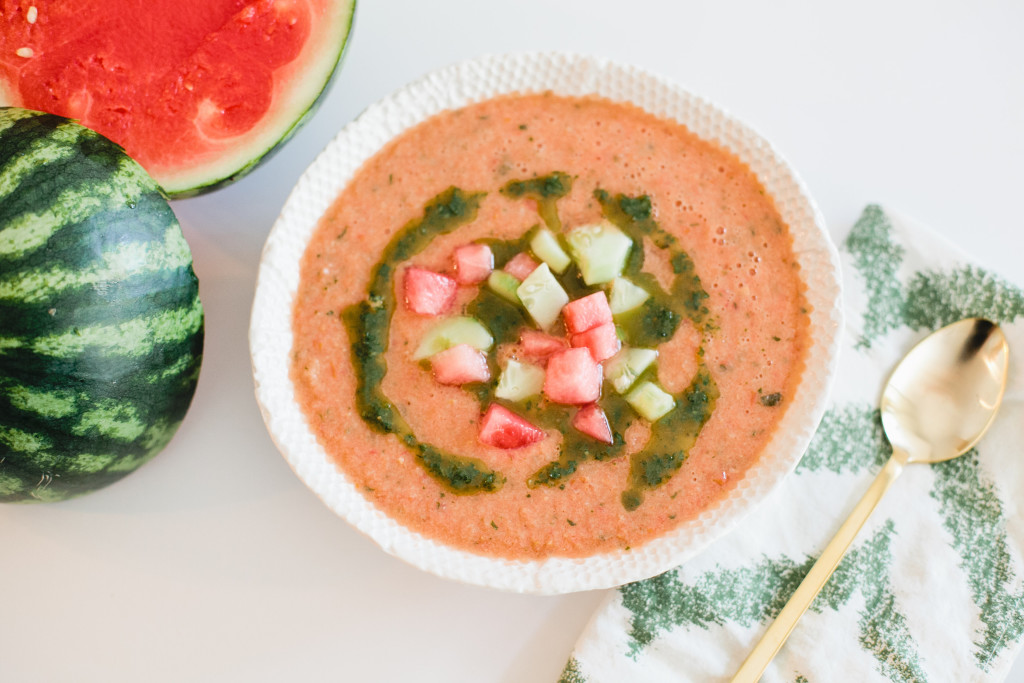 It's National Watermelon Day and we are celebrating with this yummy gazpacho recipe that is not only pretty to look at but tasty too!!
Gazpacho may not be your thing, but we are begging for you to give this a try!  It's so delicious and perfect for these hot and humid Summer days…
All Photos by Megan Welker
Ingredients
For the Gazpacho
1 1/2 pounds coarsely chopped cored tomatoes
1 1/2 pounds coarsely chopped seedless watermelon
3 cups large-diced crustless day-old baguette
2 medium cucumbers, peeled and coarsely chopped
1/2 cup water
1/4 cup coarsely chopped fresh basil leaves
1/4 cup extra-virgin olive oil
1/4 medium red onion, coarsely chopped
3 medium garlic cloves, coarsely chopped
1 1/2 teaspoons kosher salt, plus more as needed
1/8 teaspoon cayenne pepper
For the Basil Olive Oil
1/2 cup packed fresh basil leaves
1/2 cup extra-virgin olive oil
Kosher salt
Freshly ground black pepper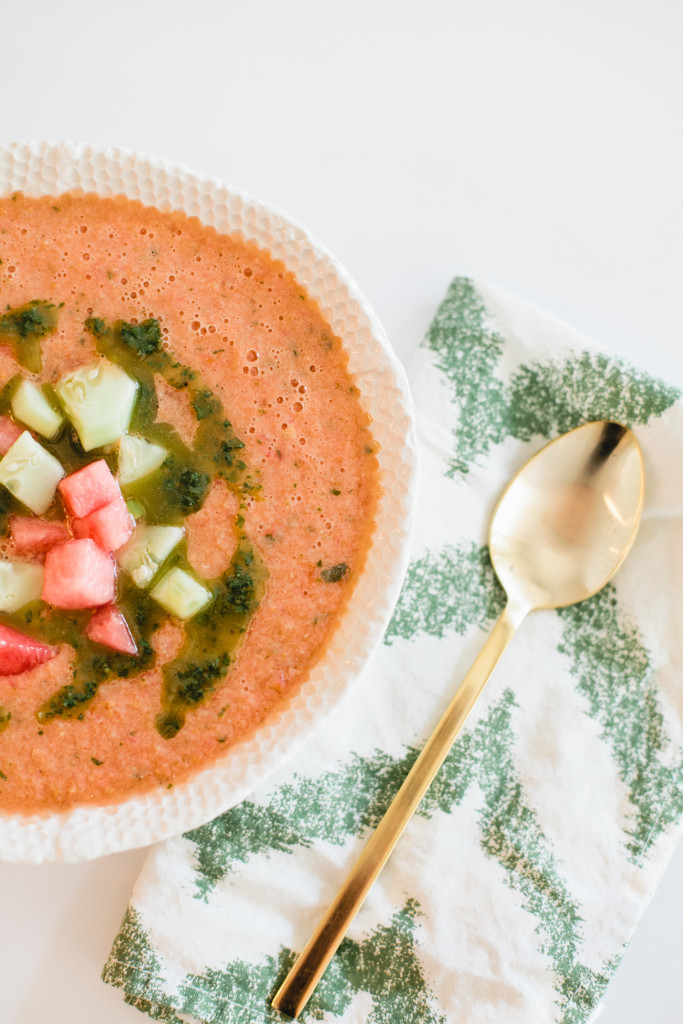 Directions
For the Basil Oil
Process the basil and olive oil in a blender until smooth. Season with salt and pepper, set aside
For the Gazpacho
Place all of the ingredients in a large bowl and toss to combine. Let stand for 15 minutes.
Working in batches, process the mixture in blender until smooth. Transfer the puréed soup to a large bowl. Taste and season with salt as needed.
Garnish with diced and peeled cucumbers and watermelon then drizzle with the basil oil…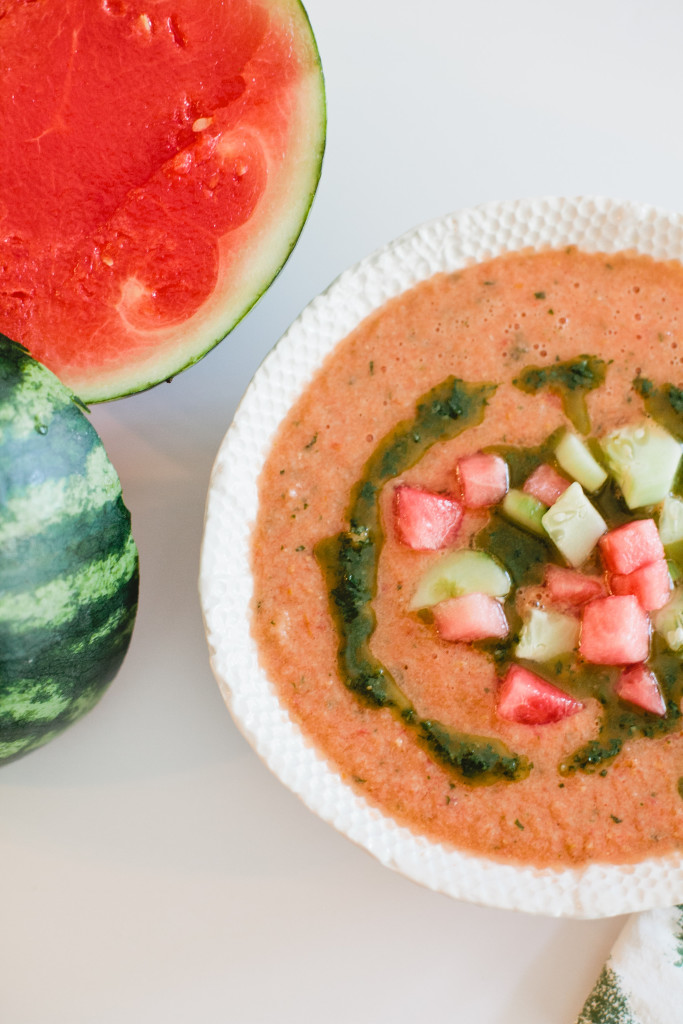 YUM!!!
XO!
Jacquelyn