Easter is such a great holiday, it basically brings in Spring and all the goodness that comes along with it… Pretty florals, brighter colors and warmer days.  Those key elements came to mind when creating this cozy Easter Brunch at home!  Poppies are one of our favorite flowers for the Spring season, and we used them as a huge part of inspiration through-out the design.  You can see more of this shoot on 100LayerCake today as well!
Before we dive in, we have to thank Miss Megan Welker, who always takes the most gorgeous photos, and who really makes us look good…  Now here we go!
If you ask us, every event deserves an invitation, including inviting family and friends over for a casual at home affair!  This cute little invite was designed by Emily of Honeyhue Paper Co., she is beyond sweet and always delivers exactly what we have in mind!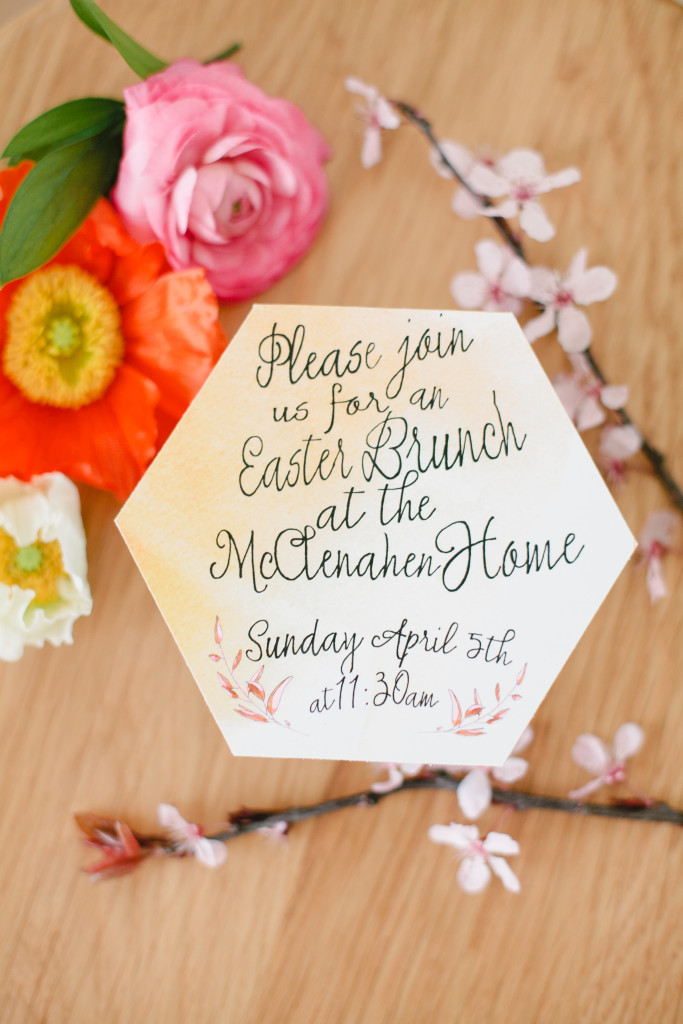 You know us and our love for anything bohemian, so although this had a brighter and lighter feel to it, we had to give it the boho touch with our favorite macrame runner from Anthropologie…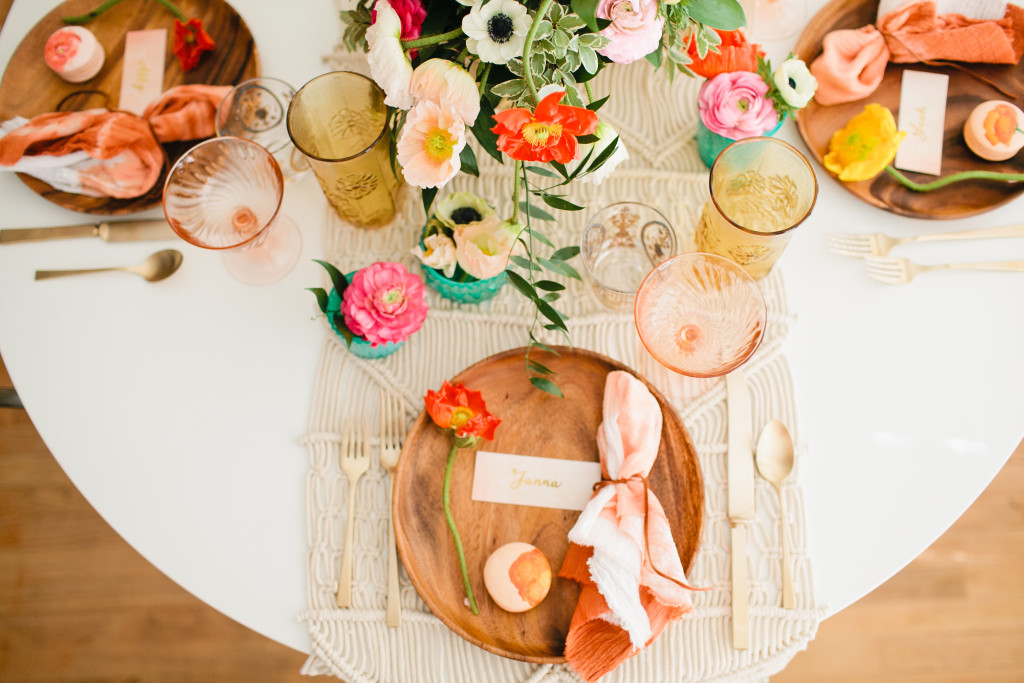 There goes Emily again, wowing us with her gorgeous Menu!  And doesn't that menu just make your mouth water?!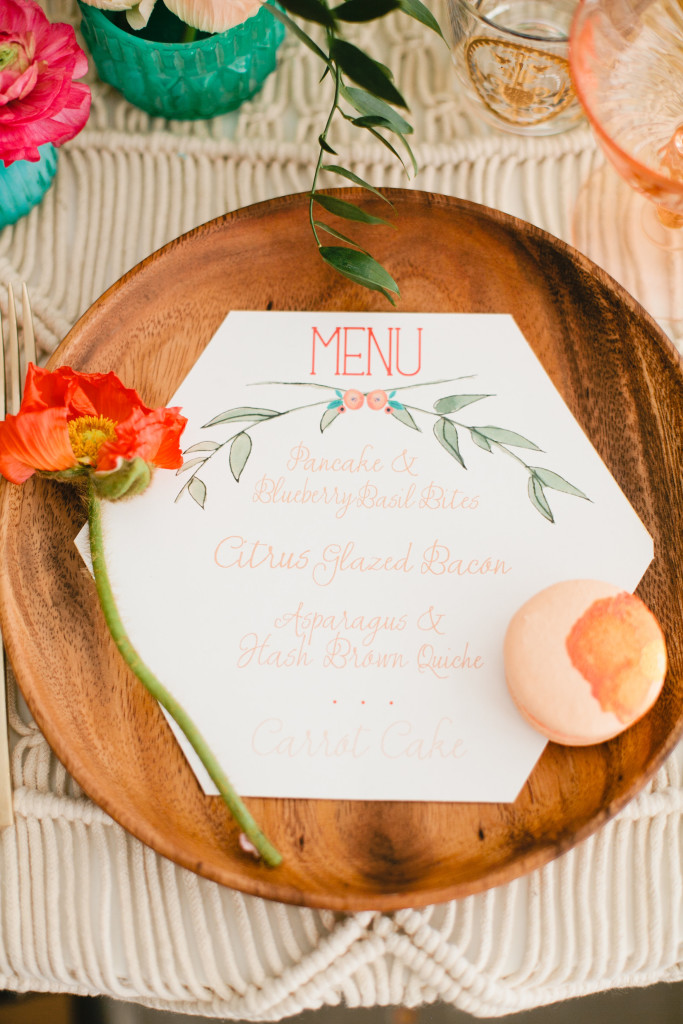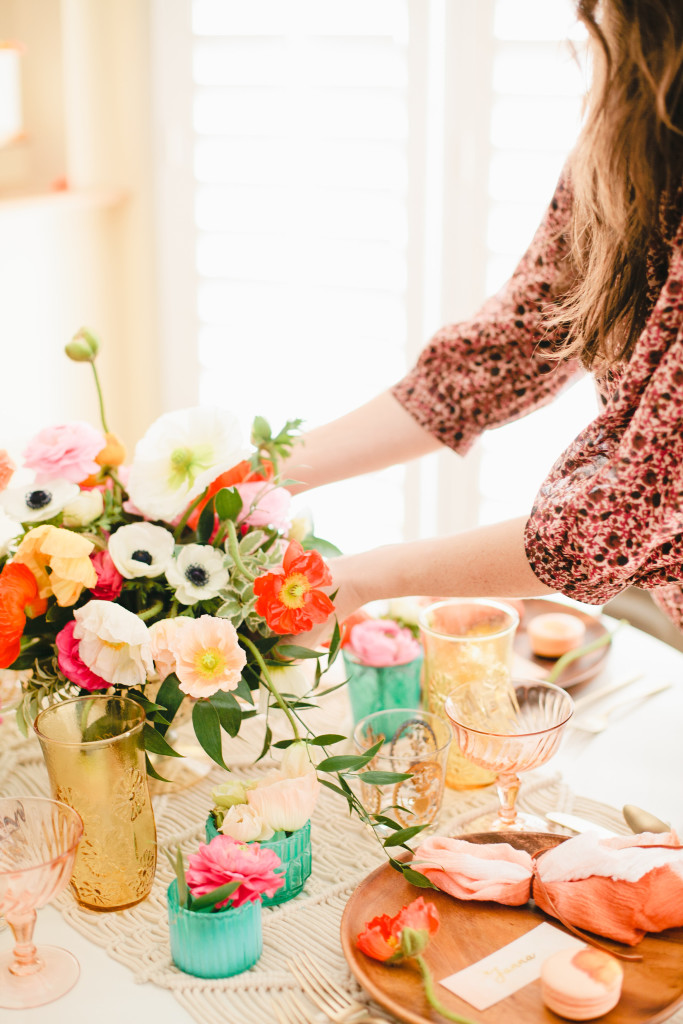 The Florals are all courtesy of MV Florals, we told her we wanted poppies and she created the most gorgeous arrangements!  We loved the mixture of colors she worked with and the loose feel of the main arrangement.  One of our favorite things to do is work with loose flowers, we always ask the florists we work with to give us any left overs or to order extra so we have something to play with… This time we used them on the plates and in our mini turquoise votives from Roost.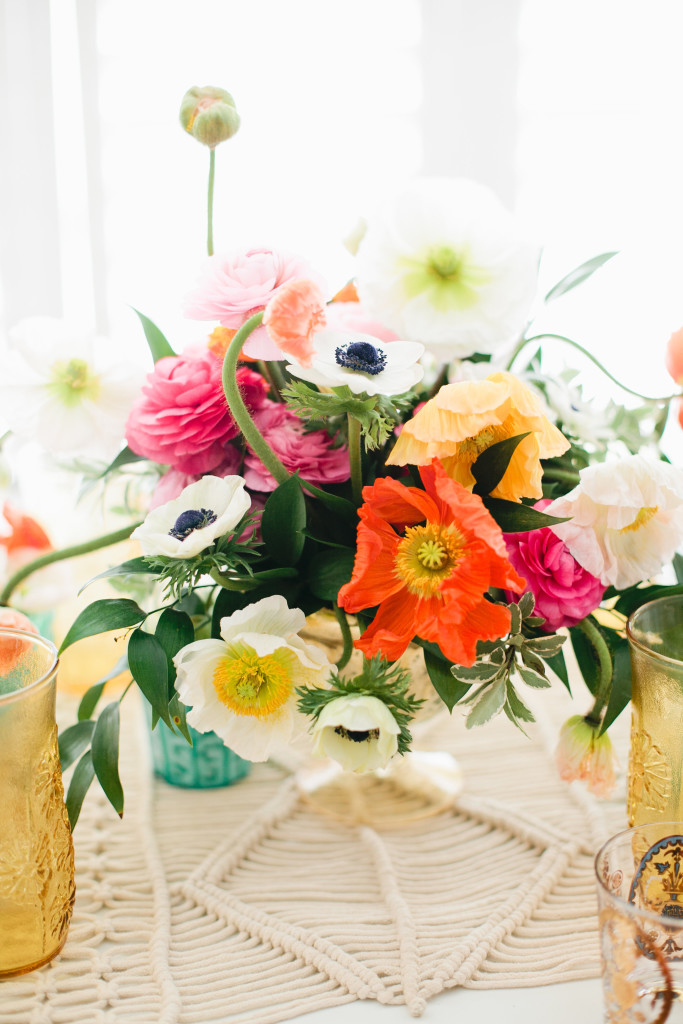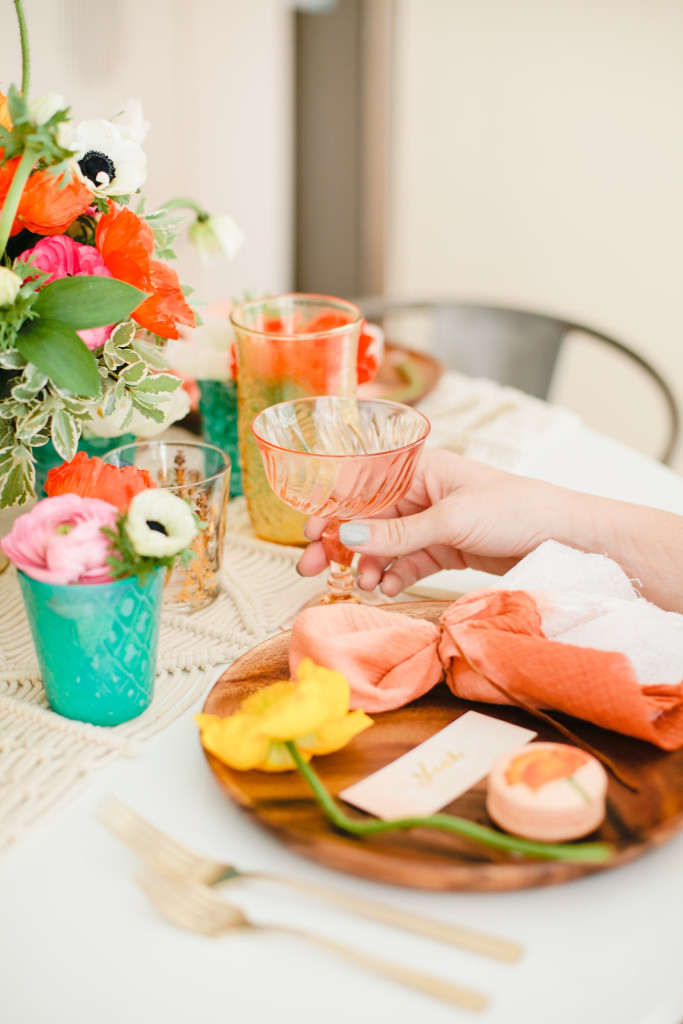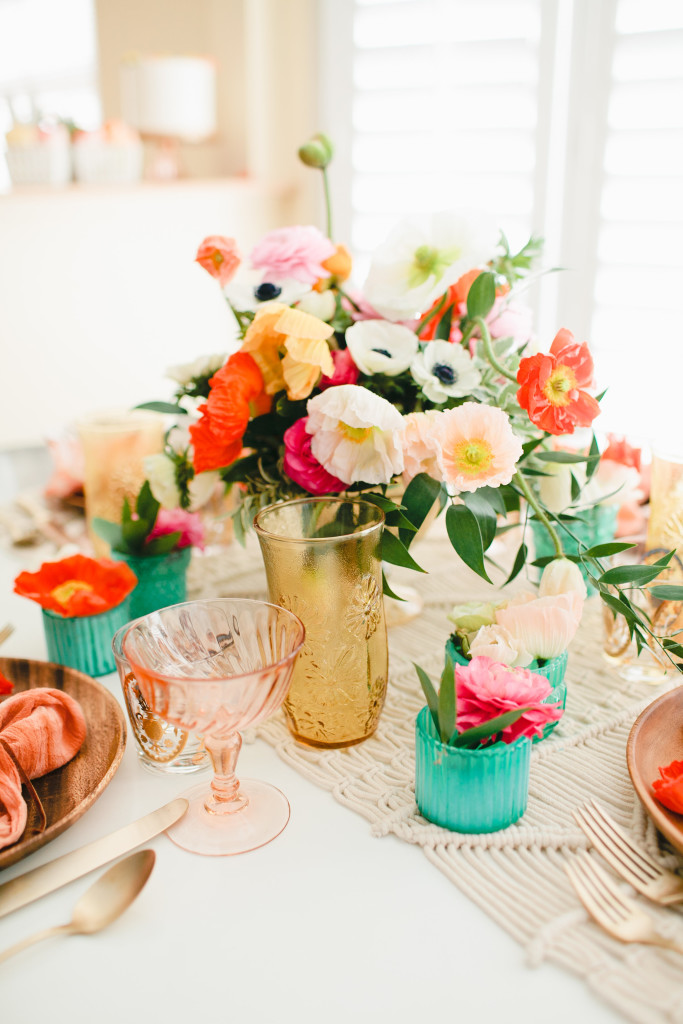 For our tabletop we turned to Cassandra of Borrowed Blu, we love working with her collection, and lucky us she is always getting fun new items to play with!  We loved the natural feel of these wood plates, we have been using wood a lot lately, it's such a great neutral and mixes well with almost any table.  Her glassware collection is drool worthy, we loved using a mixture of colored glassware on the table, and especially loved those 70's inspired daisy water glasses, so fun!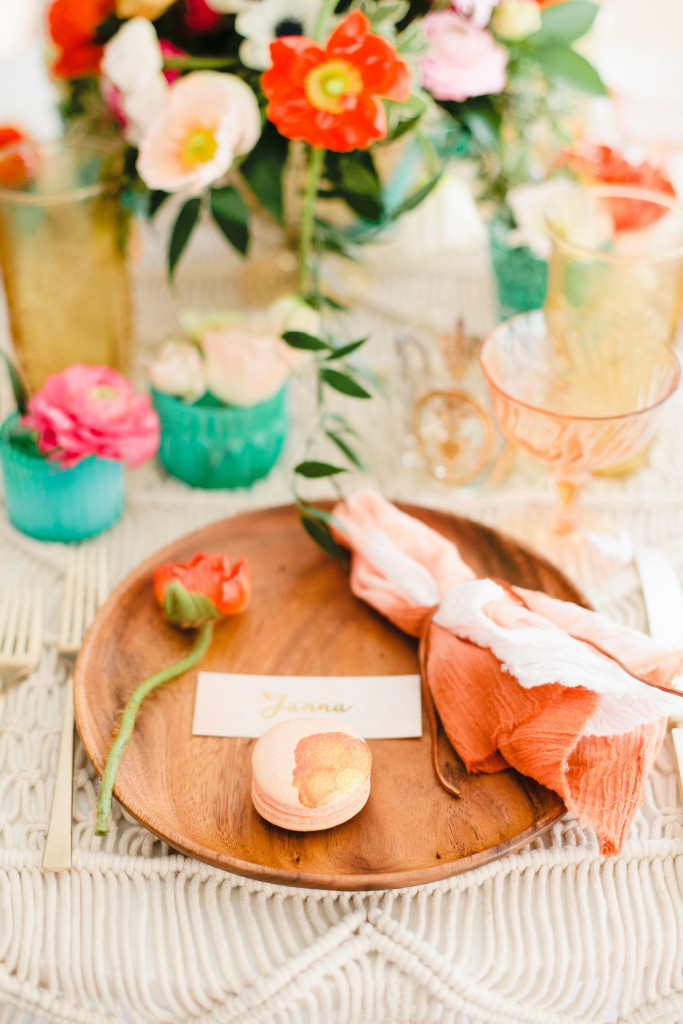 Cassandra's modern gold flatware is just gorgeous, we are obsessed with it!  And we thought her ombre dip dyed napkins were the perfect touch for this place setting, and we just tied them with a tan leather string!  Oh, and more to come in this post on those amazing hand painted macarons!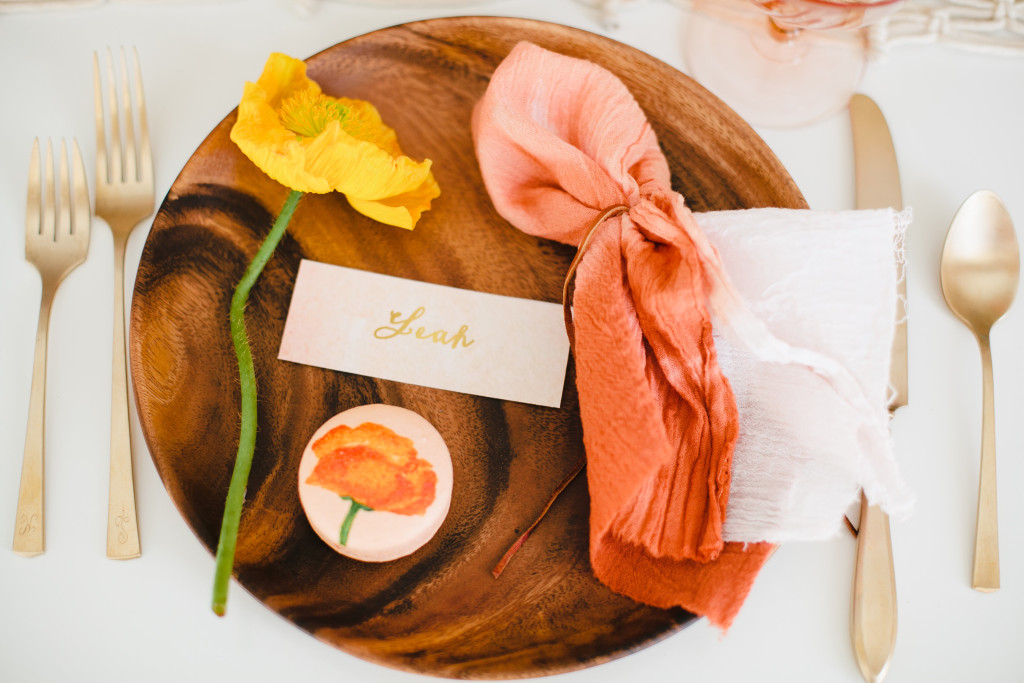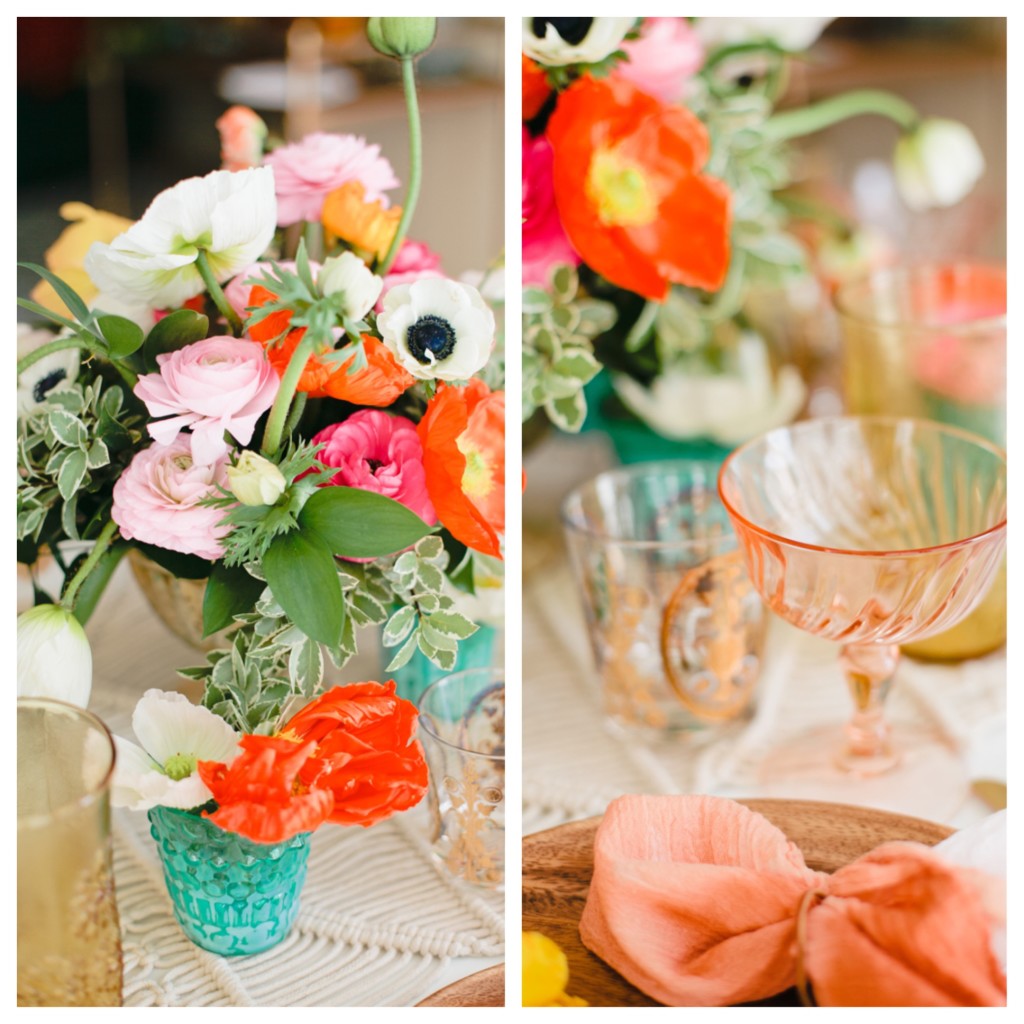 Now every brunch deserves an incredible Mimosa Bar!!  This one looks mighty delicious to us!  A guava and papaya mimosa bar sounds down right yummy, and adding a little St. Germain to the mix makes us even happier!  Oh, and we are really feeling wreaths these days, we loved what MV Florals did with this one, the perfect Spring wreath for your home!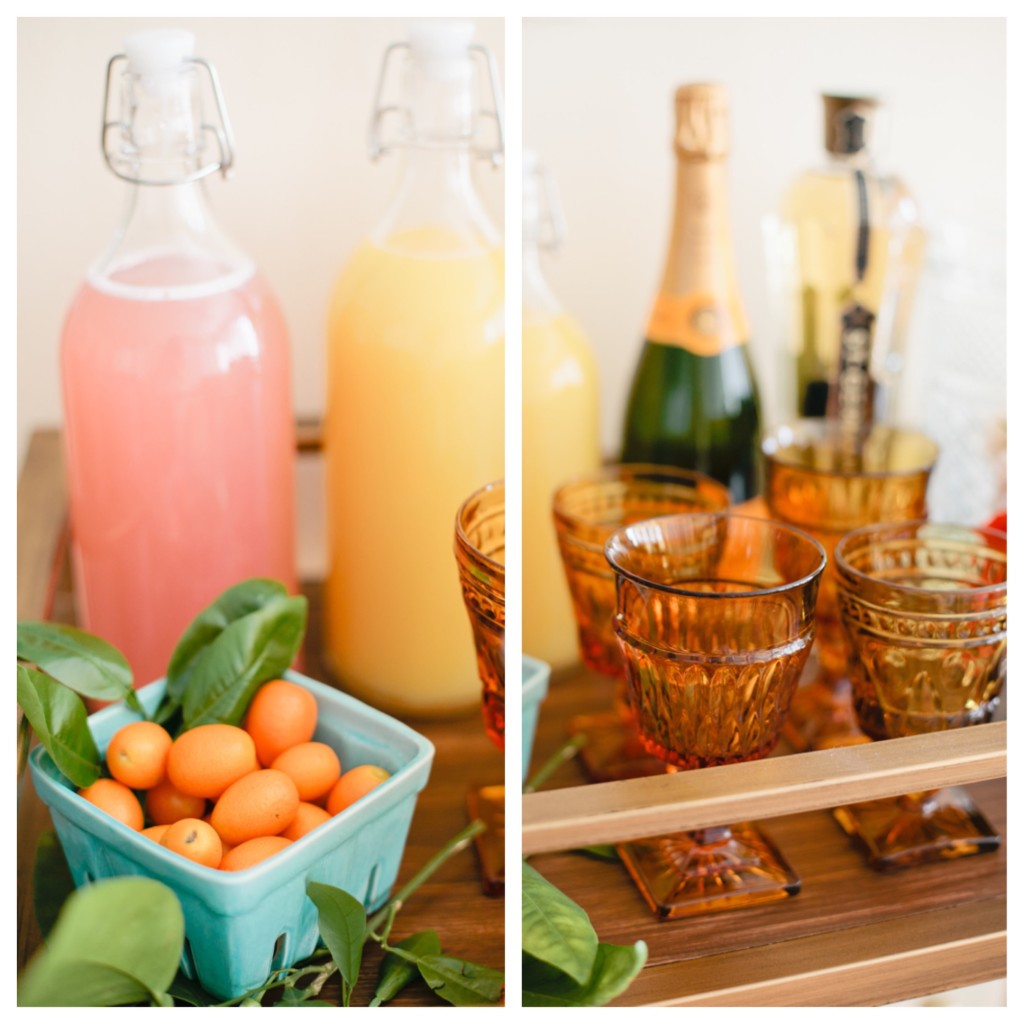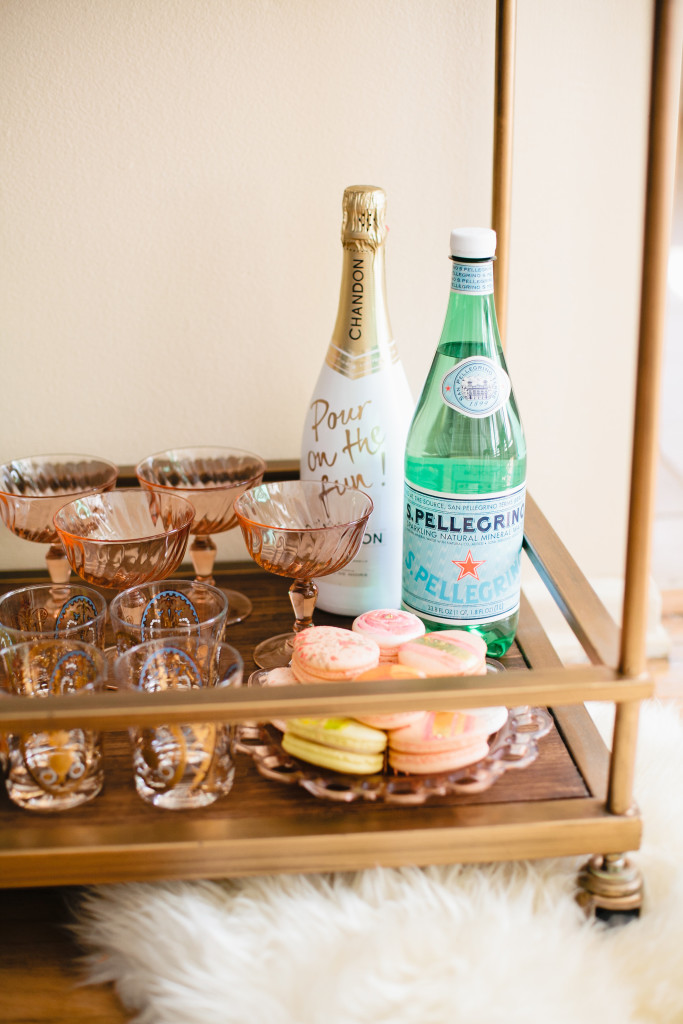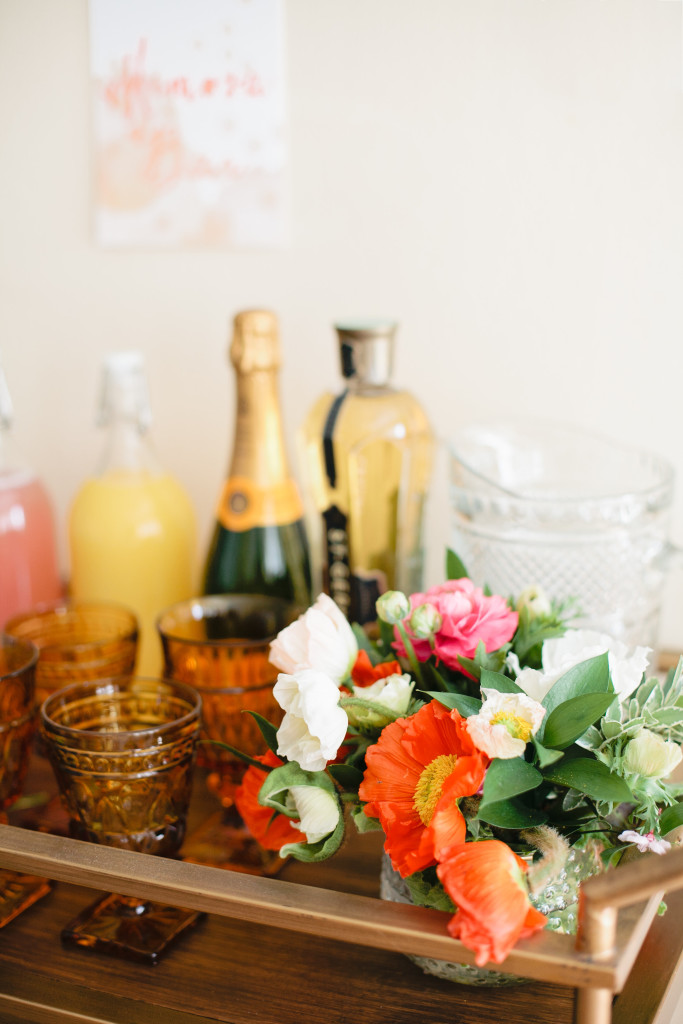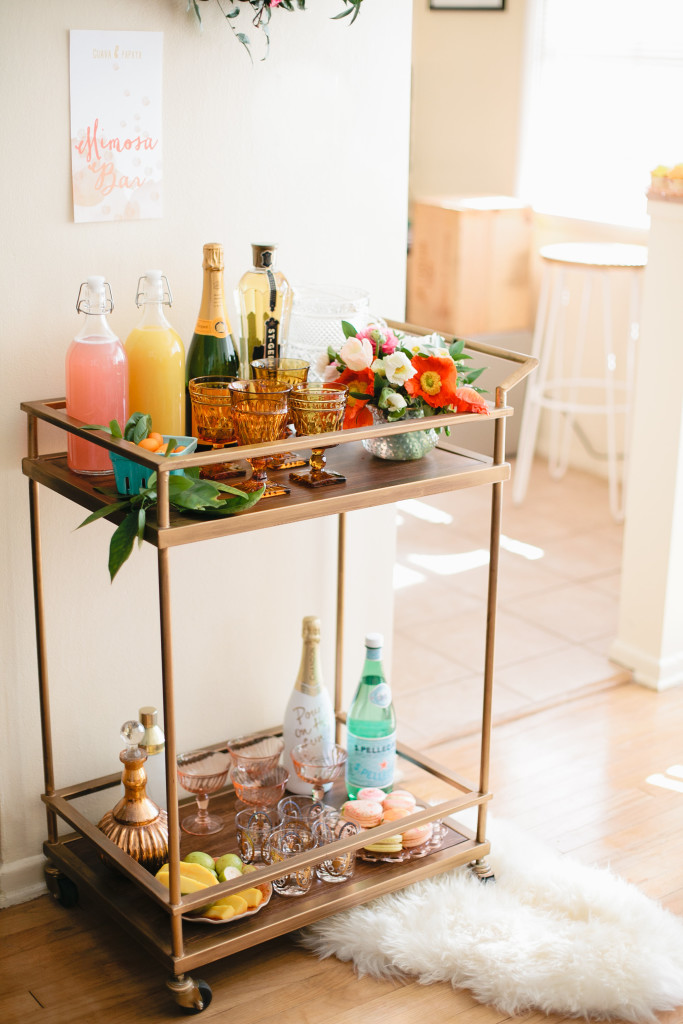 And now for the desserts… We honestly don't know what to say!  Sweet & Saucy really outdid themselves this time!  Our minds were blown when we first looked at these beauties!  Let's just start with these gorgeous meringues… Ombre with gold flakes, and PS they were DELISH!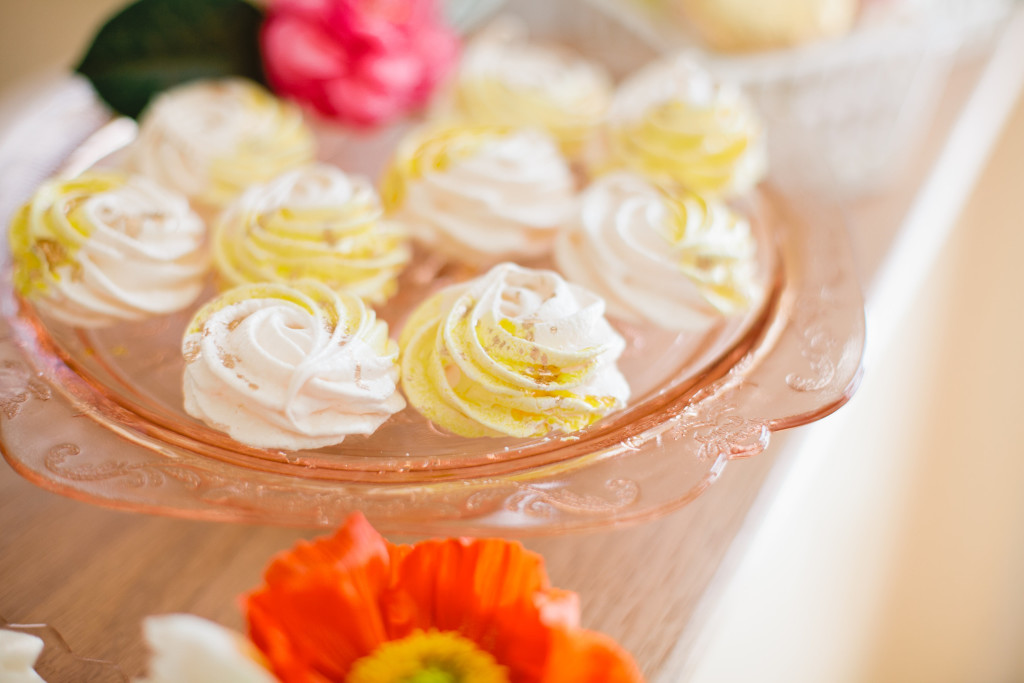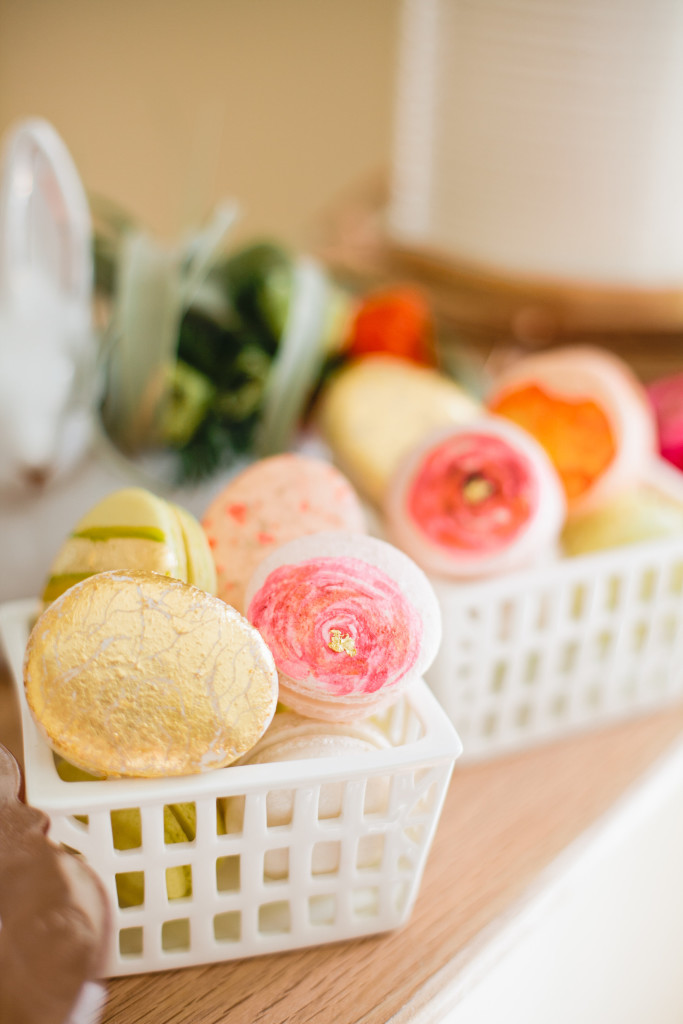 Sweet & Saucy is known for their hand painted macarons, and their floral ones for this shoot really looked like a work of art!  They also made Easter egg macarons with the perfect gold touches!  Eeek!  Just typing about them gets us giddy!!
Oh, and how cute is that little bunny vase we picked up from West Elm!?  It's our new little pet :)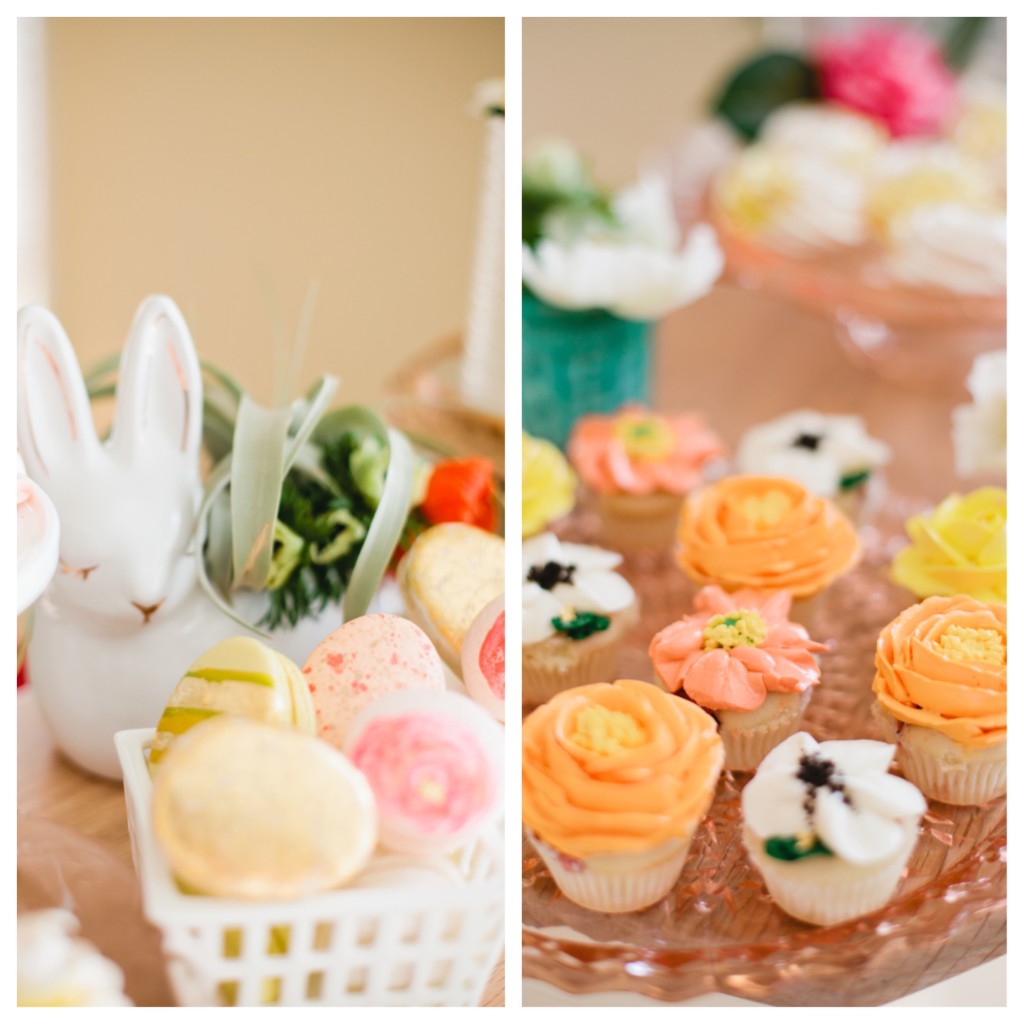 And these floral cupcakes, you guys, we aren't even joking, they looked like real flowers!!!  Almost too cute to eat!! Almost…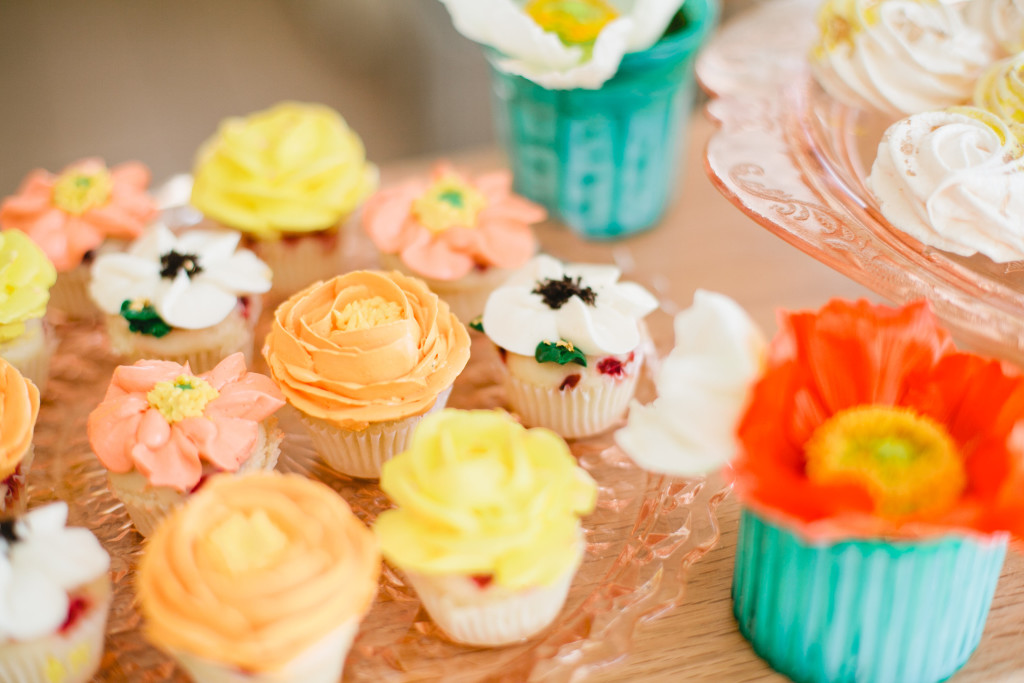 Ah, and the piece de resistance!  The gorgeous cake with the most beautiful floral icing work… Seriously, these Sweet & Saucy ladies are true artists!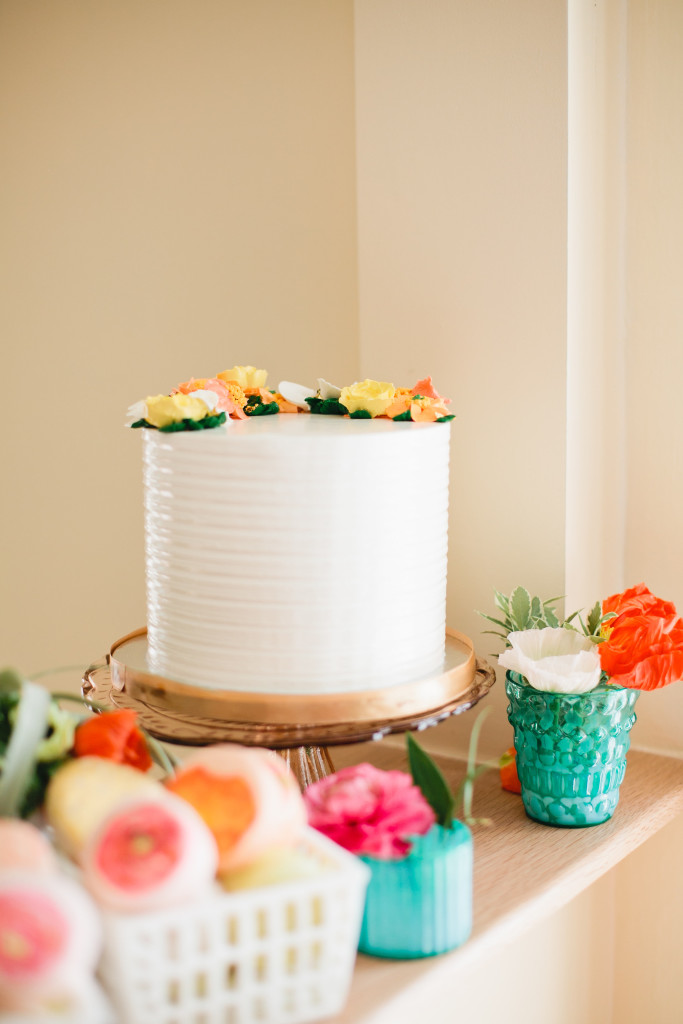 Here are some more close up looks of their creations! Truly amazing!!!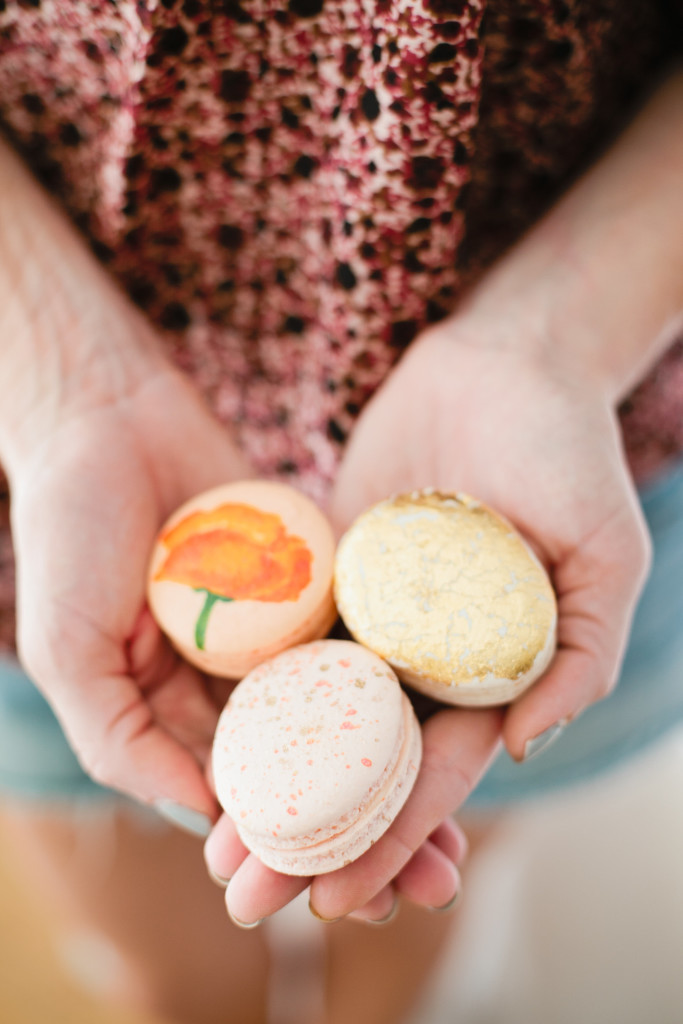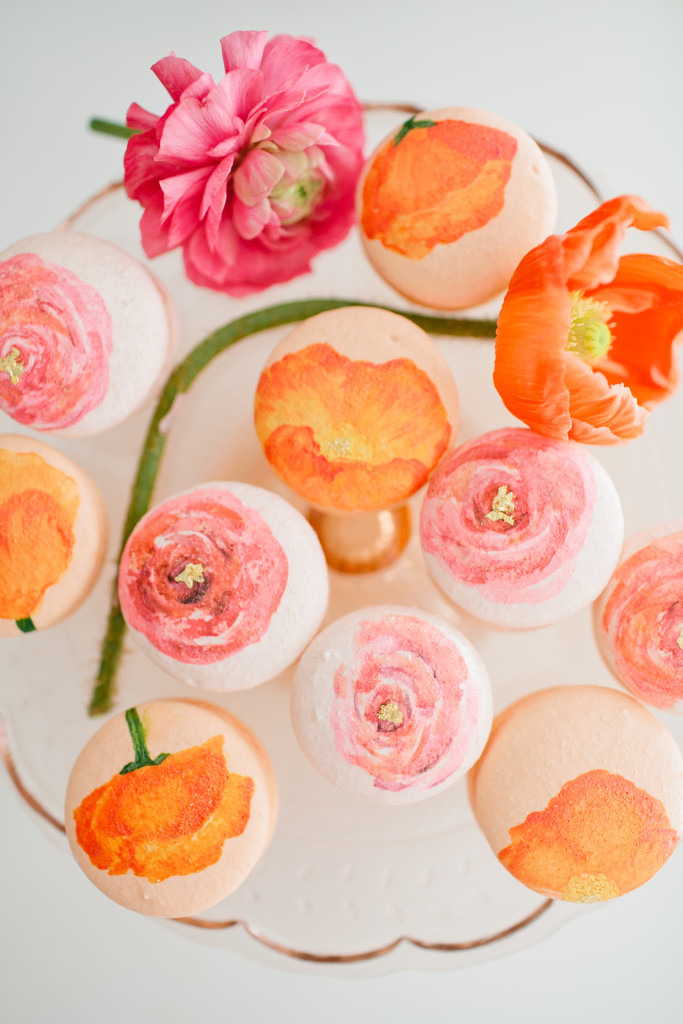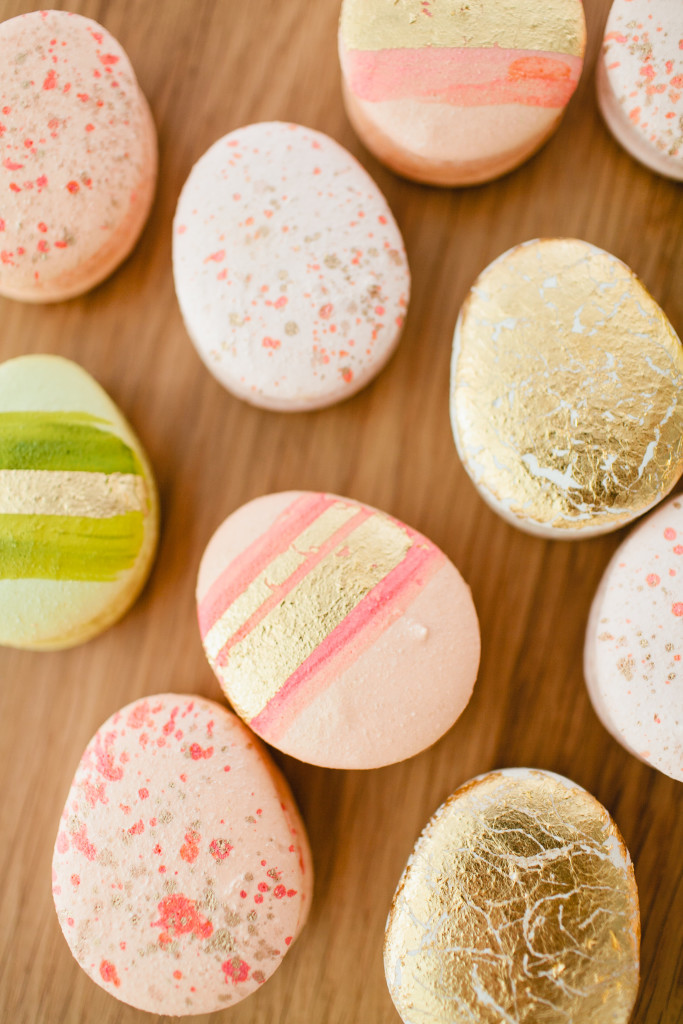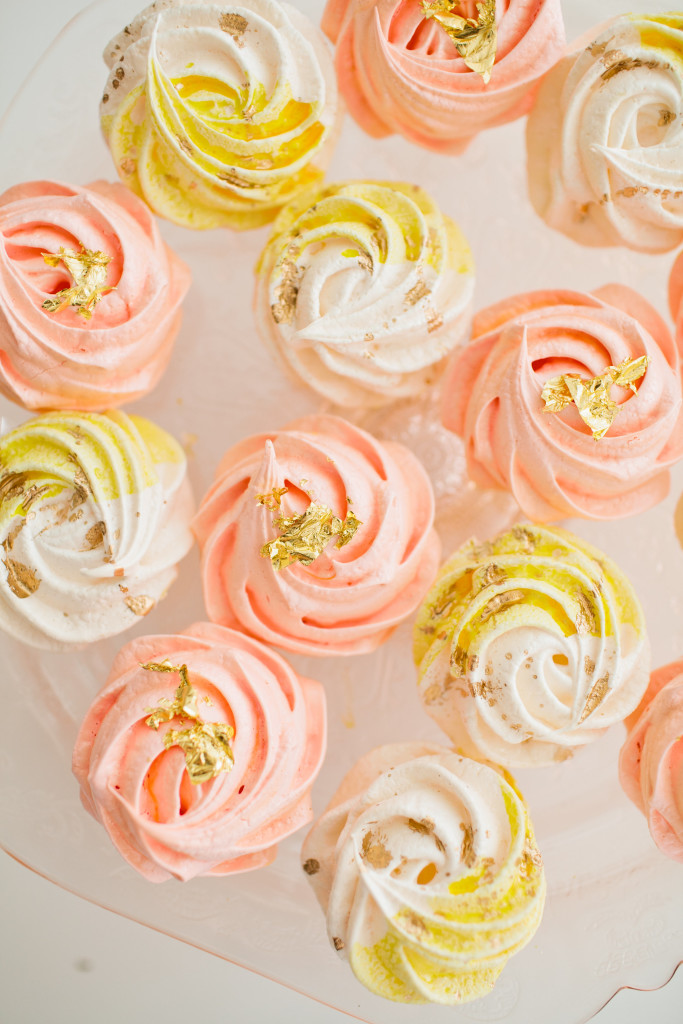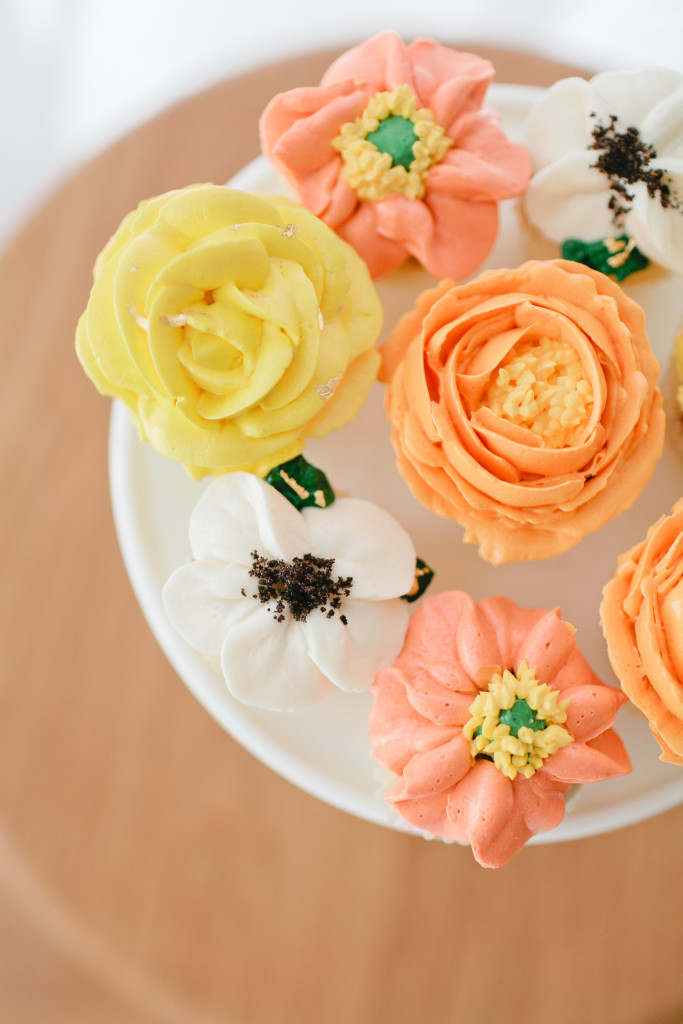 We are wishing you all a Happy Easter!  Enjoy every minute with your families!!