What is more comforting for Thanksgiving than some homemade turkey or chicken pot pie? It is essential in our house during these crisp fall nights. And with Thanksgiving rounding the corner at high speed, its time to start collecting those leftover turkey recipes. 
Also, I want to share with you something we are participating in this month. During these holiday months, we like to take time to help out others not as blessed as us. We take for granted how lucky we are to have a blessed family and friends. With that, we have joined Bob's Red Mill Friendsgiving fundraiser, which is a campaign for No Kid Hungry. If you don't know about it, the No Kid Hungry campaign, it is a national campaign run by Share Our Strength, a nonprofit working to solve problems of hunger and poverty in the United States and around the world. 
You can help out by hosting your Friendsgiving event, or you can join Bob's Red Mill Friendsgiving fundraiser. To join Bob's Red Mill like us or learn more, sign up here. 
Photos by Dayna Studios
---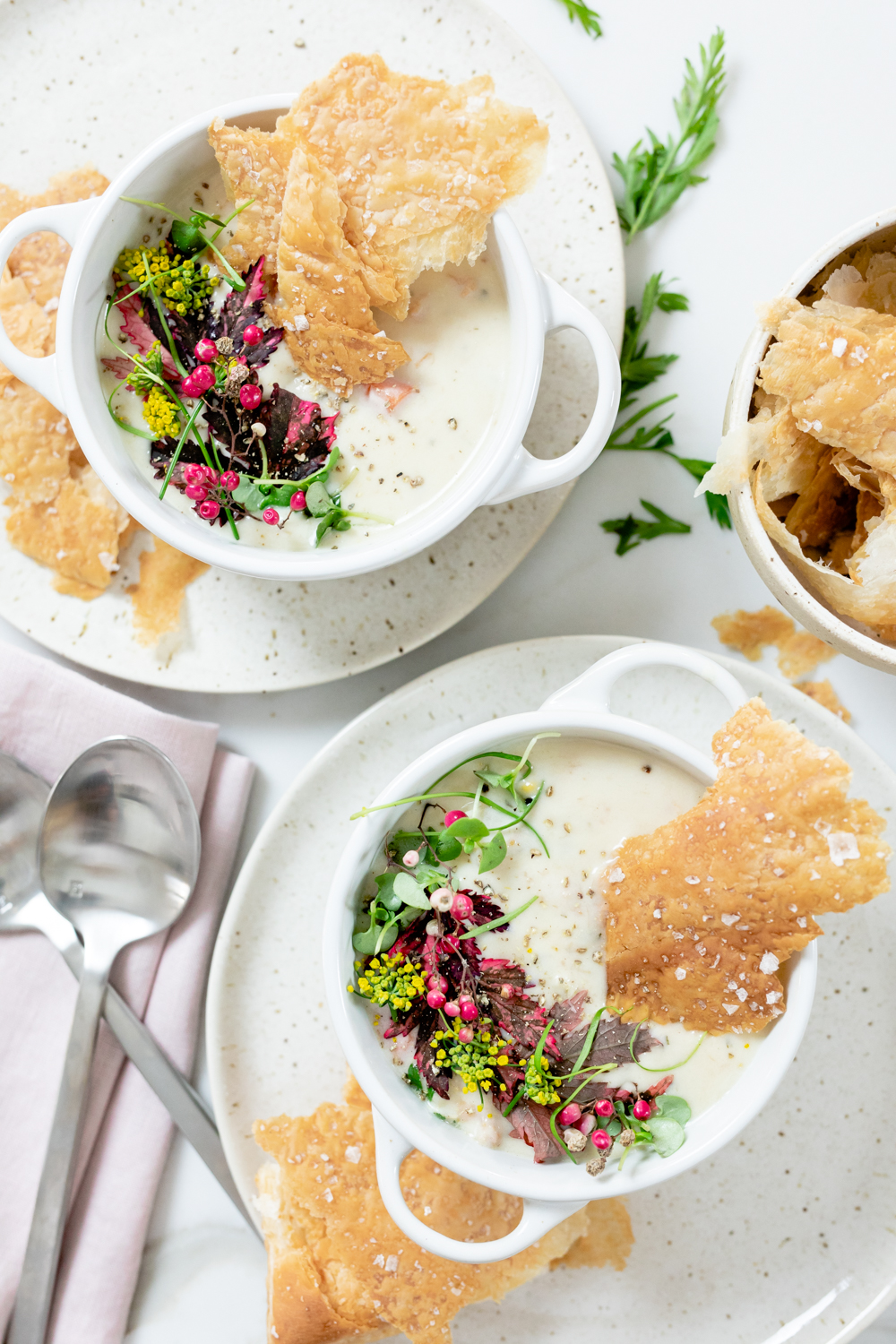 Mini Turkey Pot Pie Soup With Puff Pastry Crackers

W H A T   Y A   N E E D!
Turkey Soup
1 medium yellow onion
1 medium carrot
2 stalks celery
1 small cloves garlic
1 small shallot
1/4 cup fresh herb leaves
Kosher salt
3 cups leftover turkey meat, shredded
3 tablespoons unsalted butter
1/2 teaspoon dried oregano or thyme
1/4 cup Bob's Red Mill Unbleached White All Purpose Flour
4 cups low-sodium chicken broth (32 ounces)
2 cups 2% milk or 1 cup 2% milk and 1 cup heavy cream
Freshly ground black pepper

Puff Pastry Crackers
2 cups Bob's Red Mill Unbleached White All Purpose Flour or Bob's Red Mill 1-to-1 Baking Flour
Puff pastry sheet
Flaky salt (I use Maldon's)
---
I N S T R U C T I O N S
Turkey Soup
 Dice your vegetables, and then set them aside. Mince or grate three small garlic cloves and coarsely chop 1/4 cup fresh parsley leaves; set each aside separately.
Melt the three tablespoons butter in a medium pot over medium heat. Take those yummy veggies and throw in the pot, season with salt and pepper. Cook, occasionally stirring, until the onions are soft and the carrot and celery get brighter in color, about 5 minutes or so. Stir in the garlic, and 1/2 teaspoon dried oregano or dried thyme, and cook until fragrant, about 1 minute more. I like to do both! 
You are almost there! Sprinkle in 1/4 cup flour and stir until the vegetables are coated about 1 minute. Be sure not to burn them! Pour in 4 cups chicken broth and 2 cups 2% milk, and season with salt and pepper. Use a wooden spoon to get all those yummy bits off the bottom of the pot. Cover and raise the heat to bring to a simmer. Uncover and cook, occasionally stirring, until the flavors are combined, about 10 minutes or so. And be sure you are tasting along the way! 
One last step! Throw in your shredded turkey, and give it a good stir. Let everyone hang out for a bit, and season with salt and pepper if you need too! The timing should be around 5 minutes or serve. Then its time to serve it up! Serve with fresh herbs and the puff pastry crackers you made ahead of time! 
Puff Pastry Crackers
These crackers are super easy here, guys! Take your Bob's Red Mill flour and sprinkle on your countertop. Then take out your puff pastry sheet and roll it out, so it's one even sheet. It shouldn't need much elbow grease. Throw on some parchment sheet on your baking sheet, and transfer the pastry sheet. Sprinkle some flaky salt on top, use a lot. Then cook as what is on the package. Don't be alarmed; it will puff up a lot. That's why its called puff pastry. 
Take out and let cool for about 10 minutes. Then carefully break apart into crackers sizes. It is a very rustic look.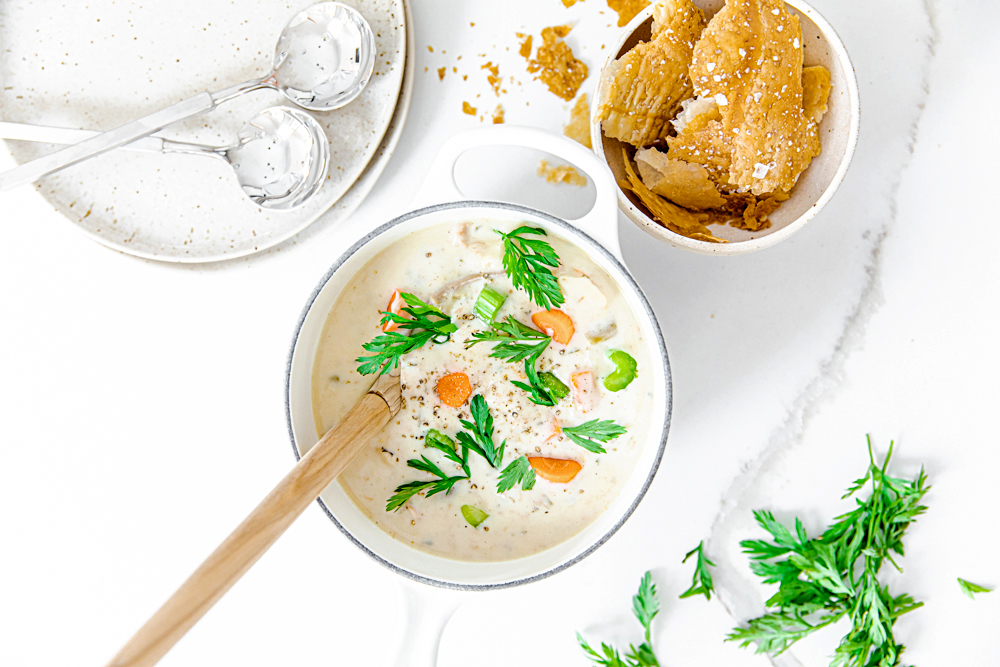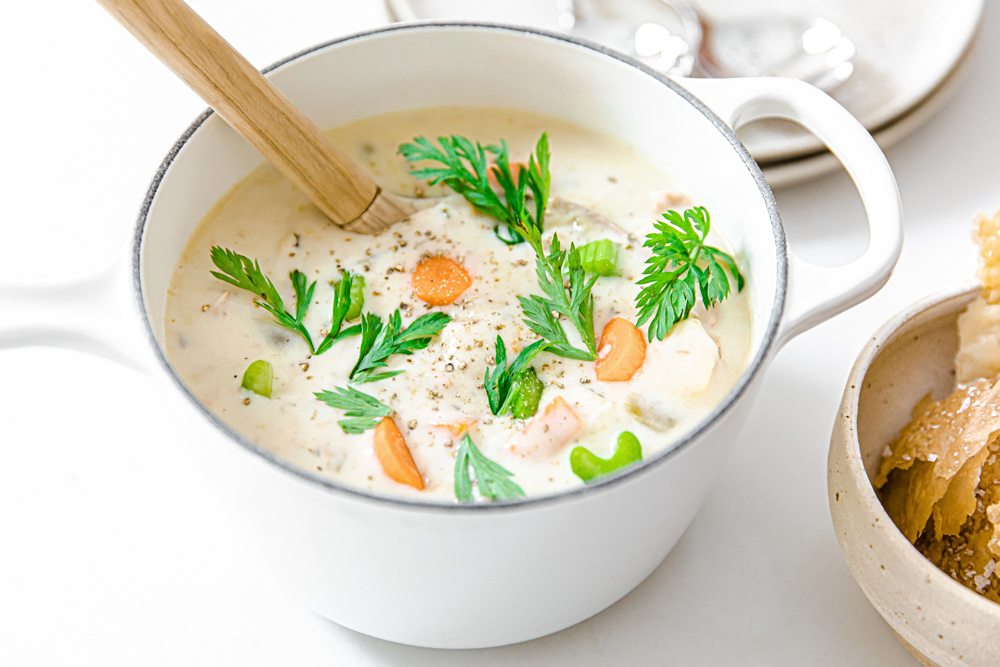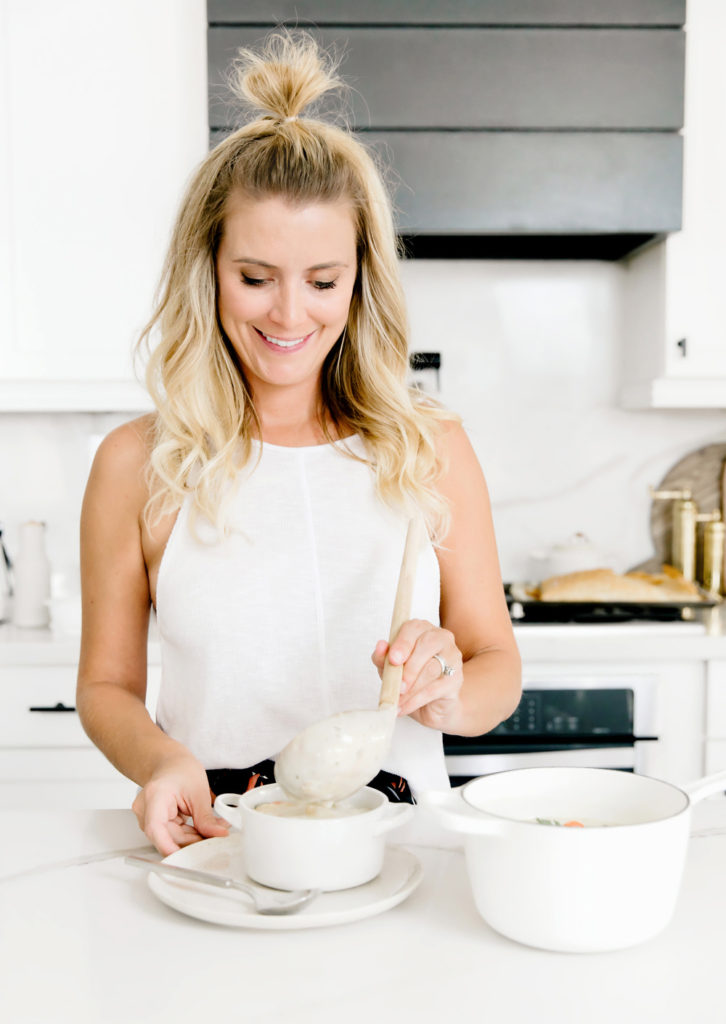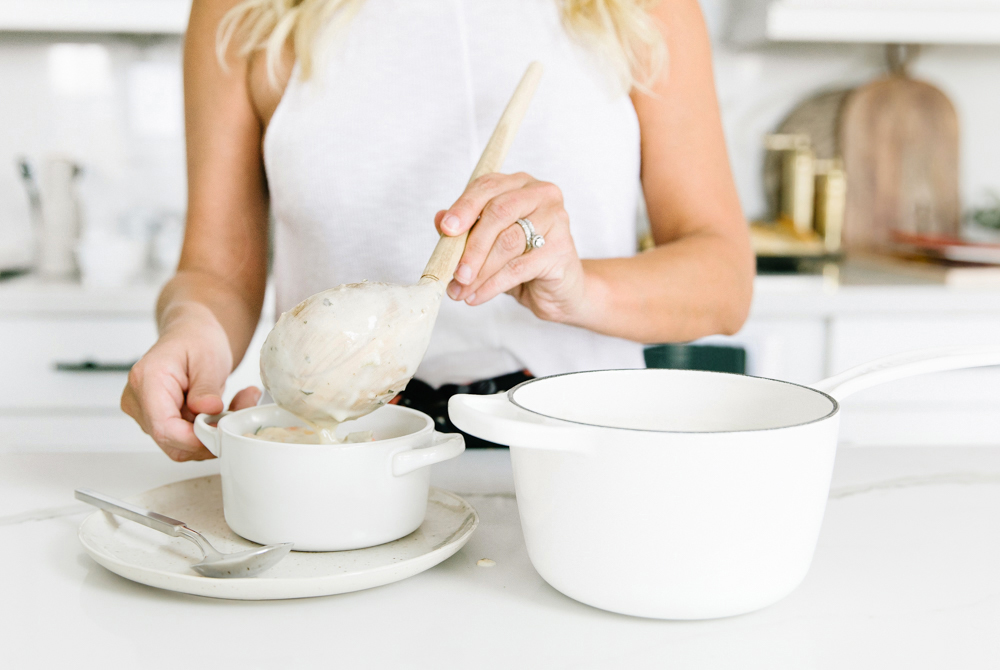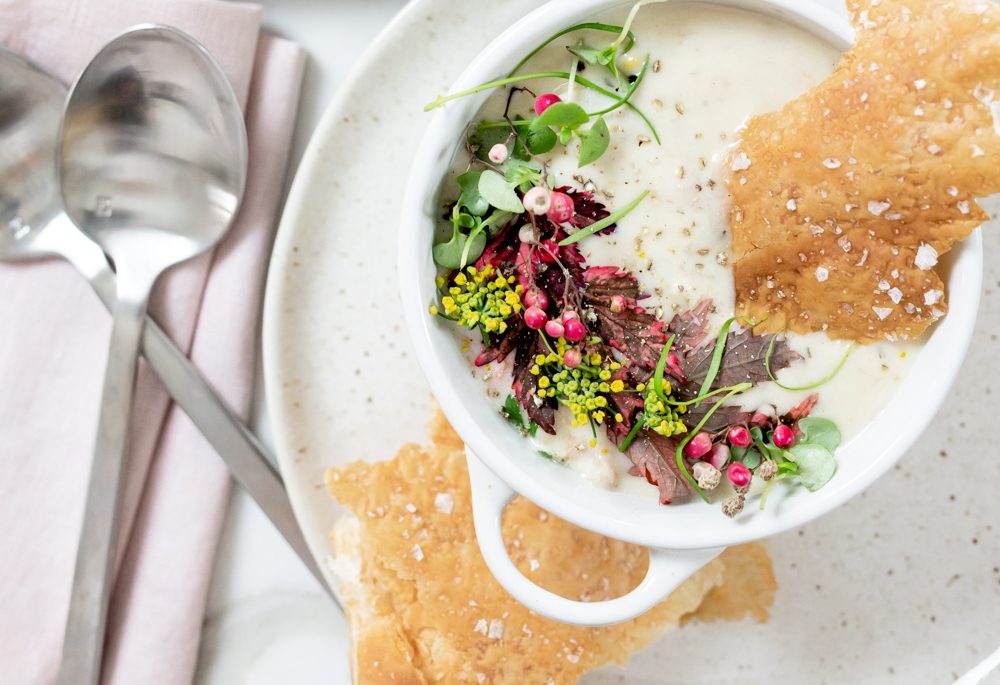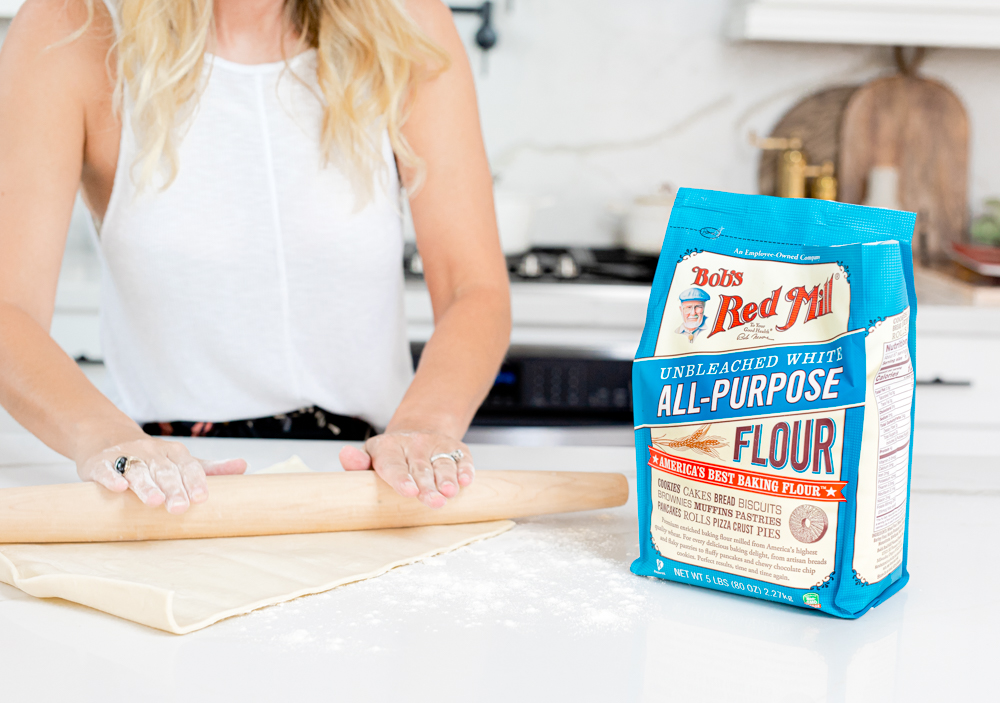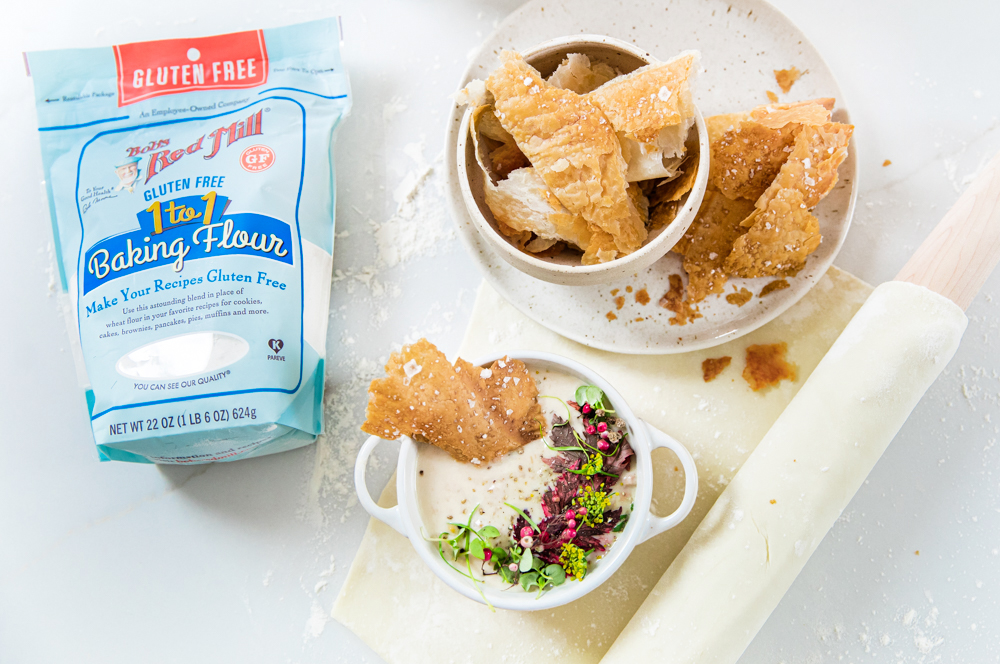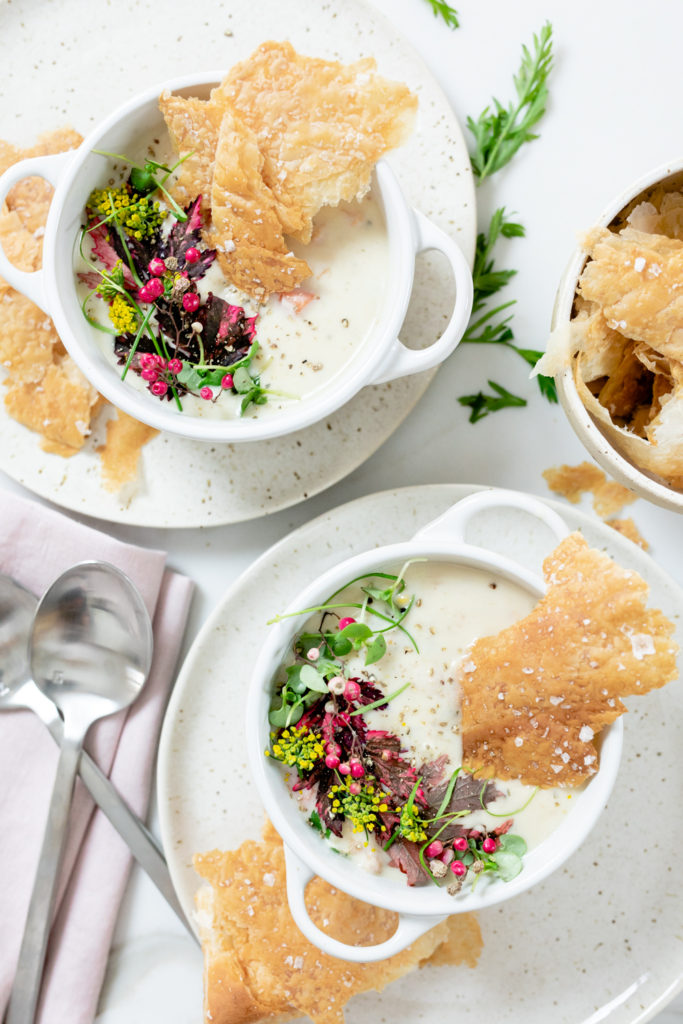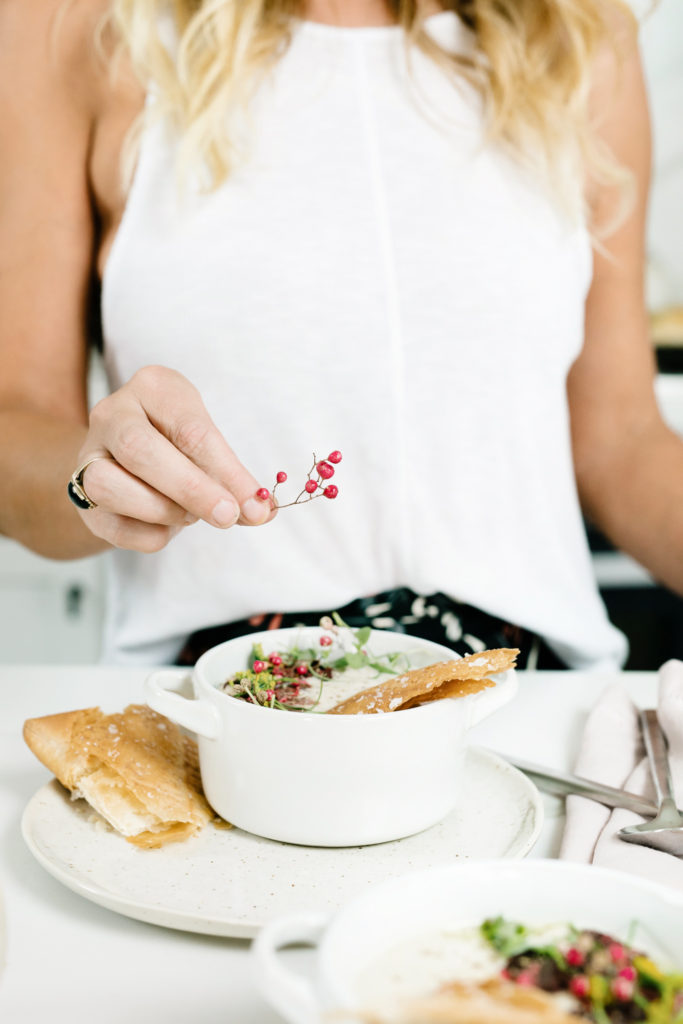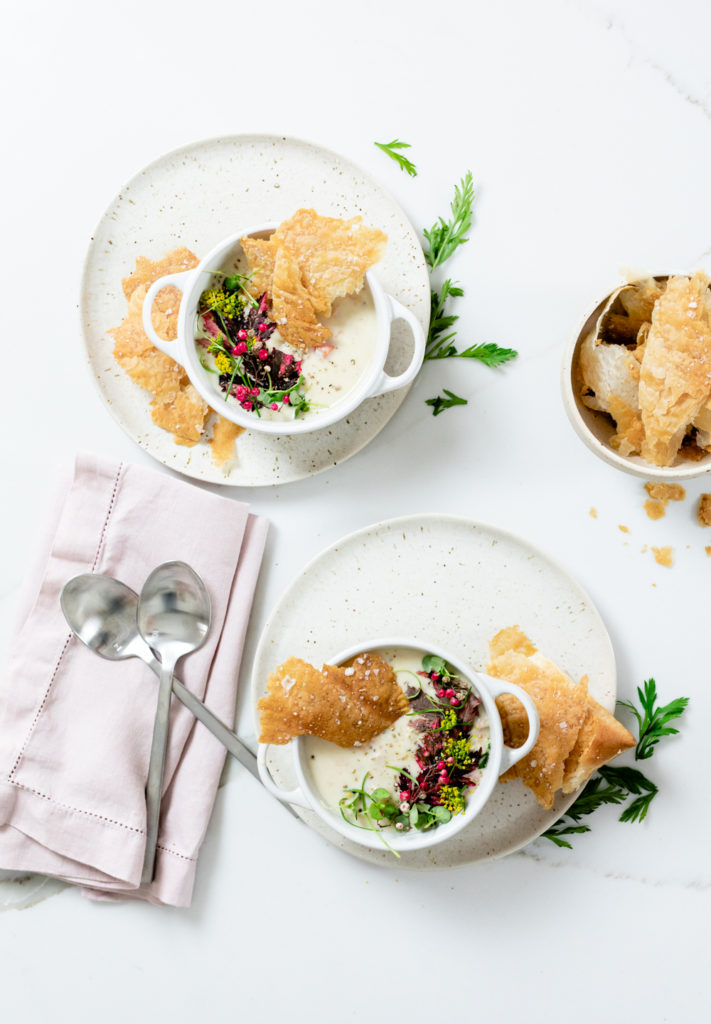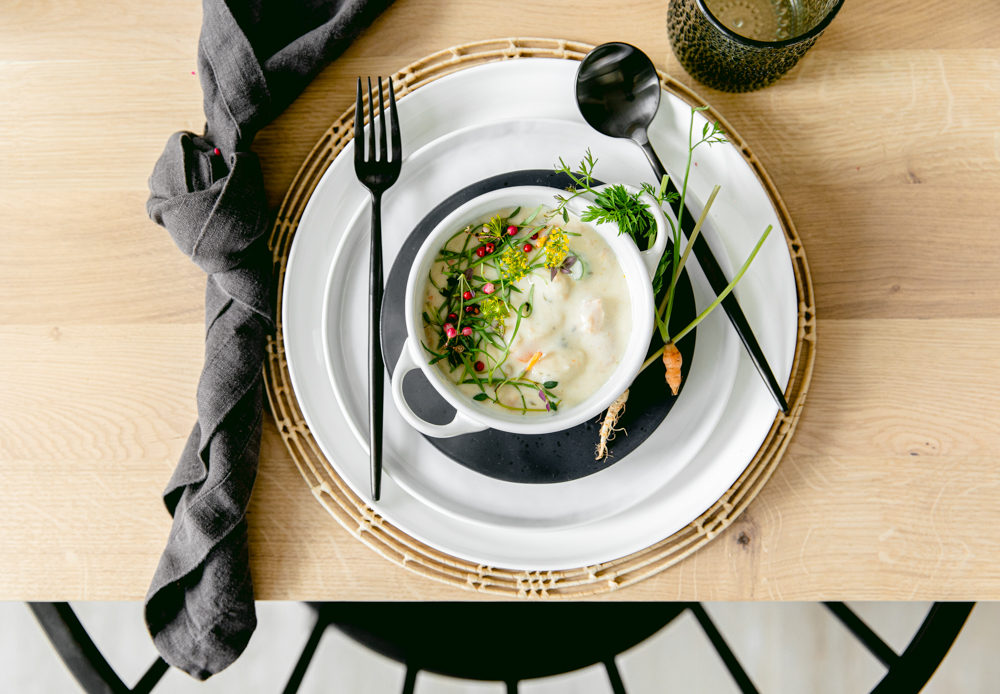 ---
xx
Abby