Something I often say to clients is: florals make the event. And, it's true! There's just something about a pretty floral arrangement that makes everything better! Today I'm sharing a DIY floral arrangement from Lily of Olive & Blooms.
I mean, it is November 1st so you know Thanksgiving is just around the corner! We will be sharing tons of hosting tips this month and adding a DIY Fall floral arrangement to your home definitely makes you the hostess with the mostest!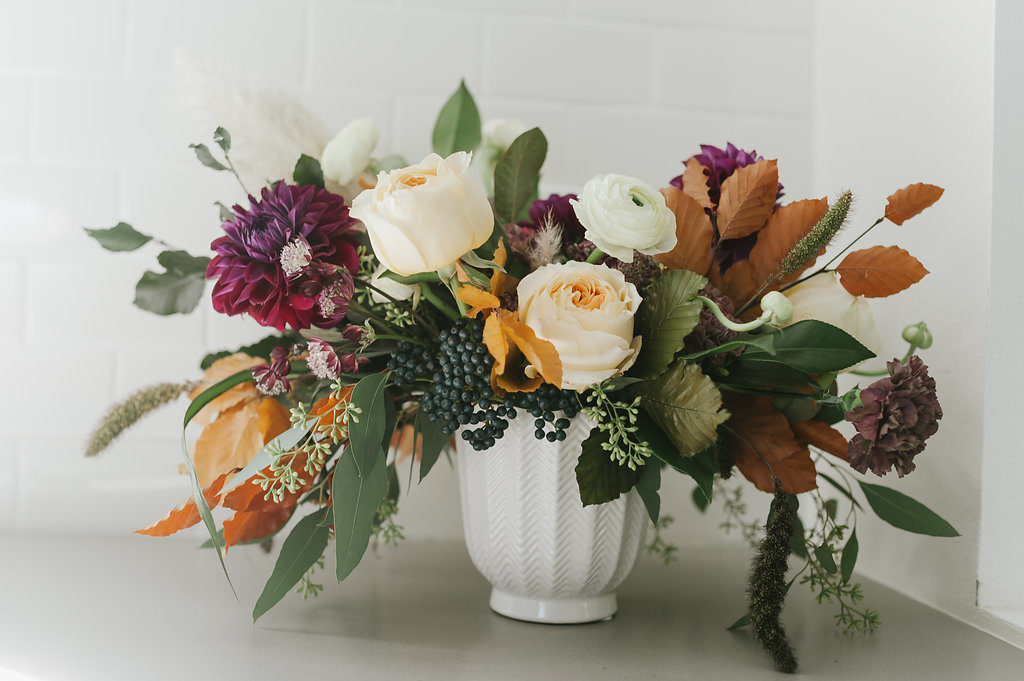 Keep reading to see how you can create this beauty on your own with this easy step by step DIY…
First, grab some chicken wire, a pair of shears and your favorite vase!

Choose your foliage… make sure you select a variety 2-4 different types in order to introduce texture and different shades to your arrangement. I chose seeded eucalyptus, camellia leaf, pampas grass and some fall foliage. A lot of this you might be able to find in your own backyard! ;)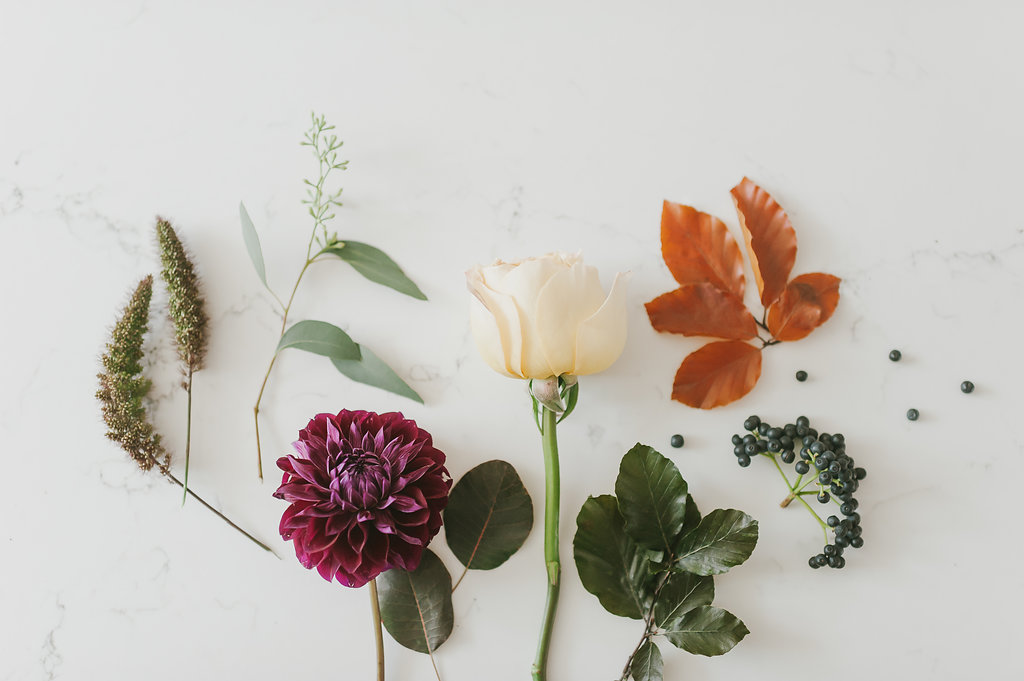 Next, choose your blooms! Pick a variety of colors and sizes to make your arrangement unique and attractive. I had a lot of fun picking these fall colored blooms from my local flower mart. I chose caramel antik garden roses, burgundy dahlias and ranunculas.
Have fun picking some funky fillers to bring texture and dimension to your arrangement. For this piece I chose viburnum berries and millet.
Cut the chicken wire into a small square and shape it in a round fashion so that it fits in the vase. Once secured in the vase (like a net) pour some water to the top!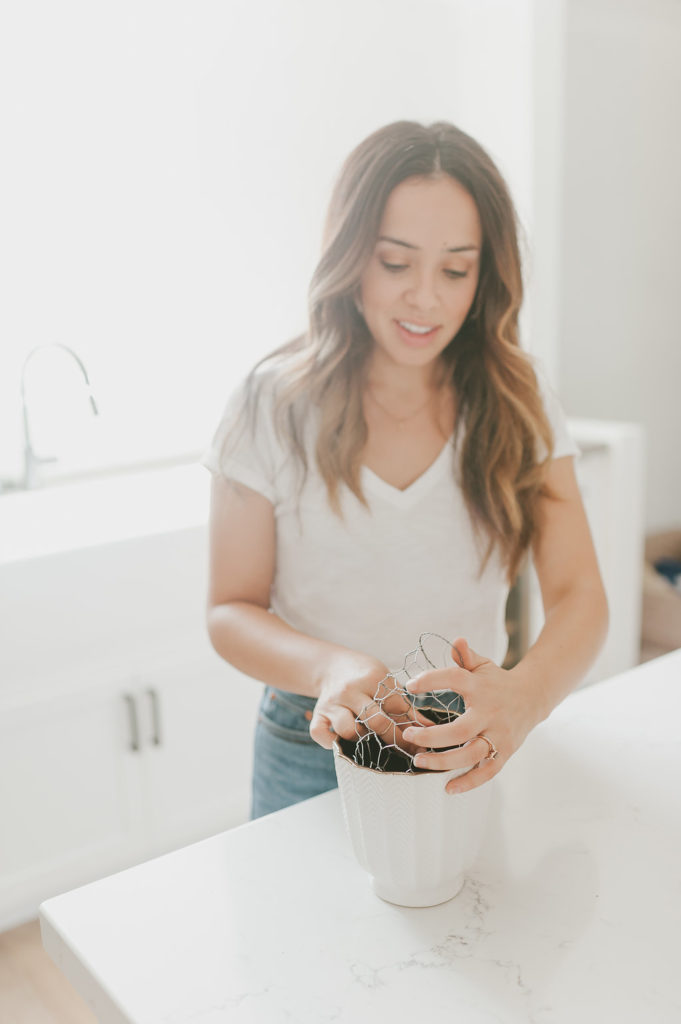 Start shaping your arrangement by filling it with foliage! Start by shaping the sides and then adding foliage to fill the middle.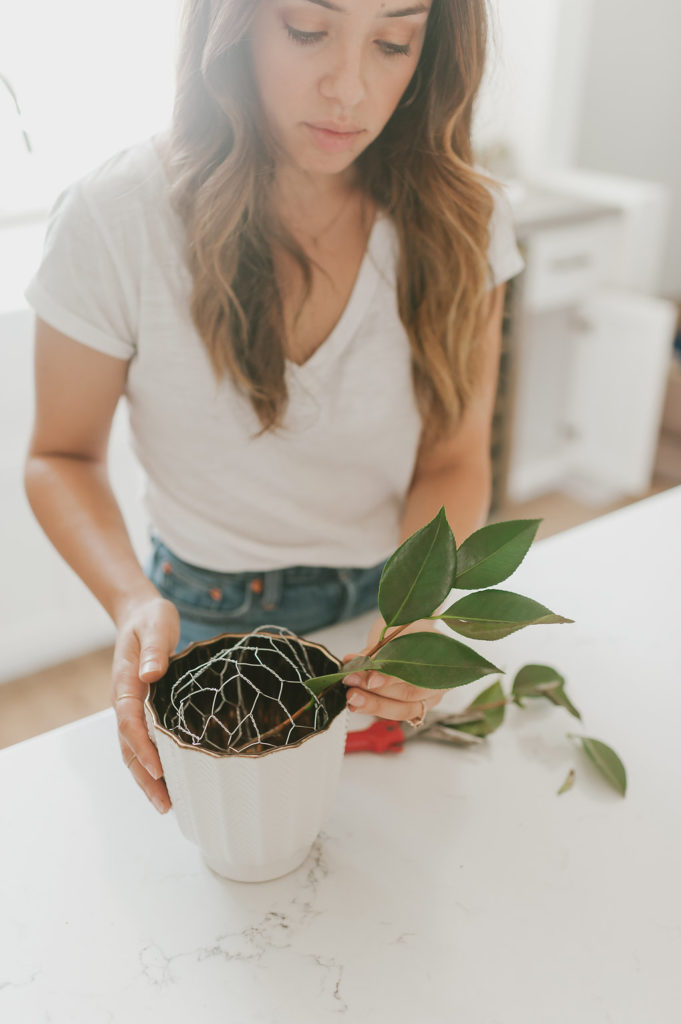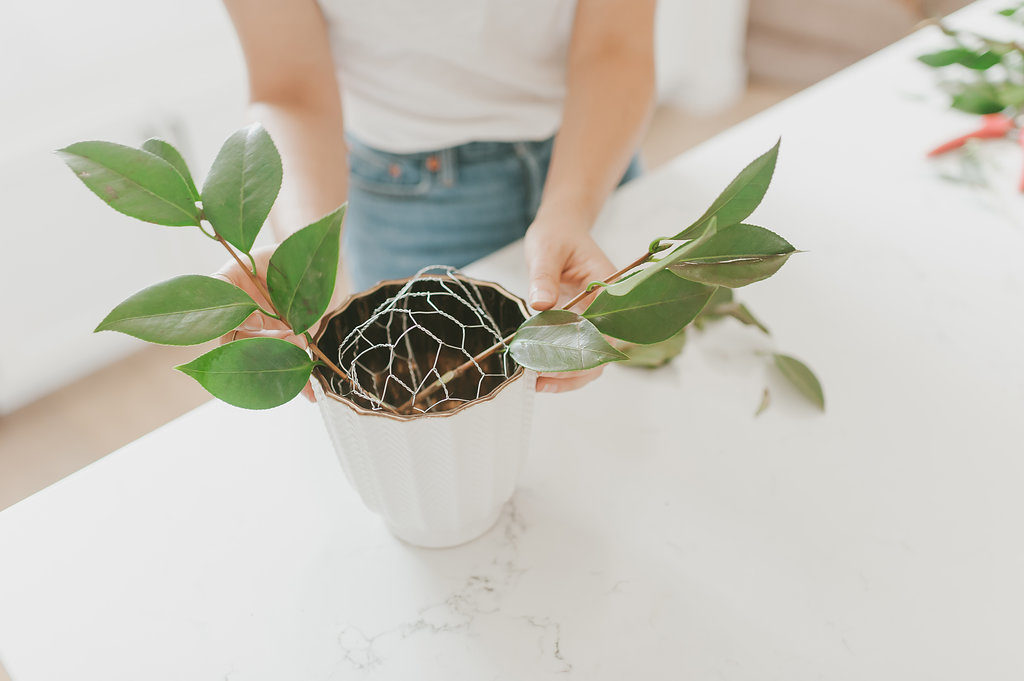 Once you are happy with the shape the greens have given your arrangement start with flowers! I like to add a few big blooms first to determine my focal points. For this piece I used the garden rose as my focal flower.
Then I added a few smaller blooms in order to give my arrangement some height. Have fun adding the variety of blooms!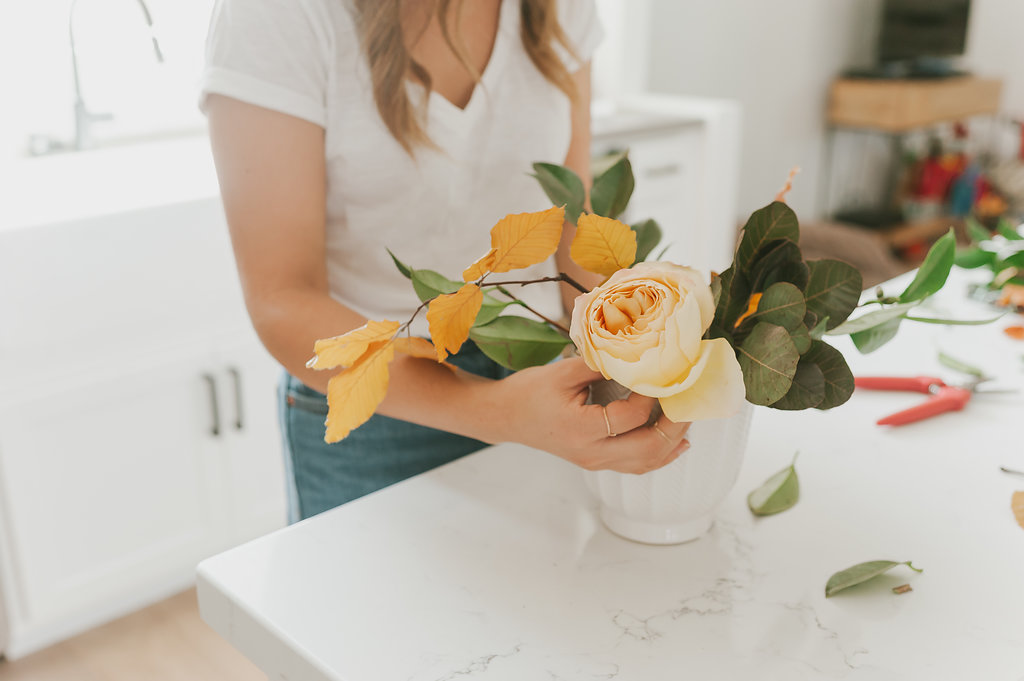 When you are happy with the positioning of your blooms fill any holes with filler. Have fun playing with different heights to give your arrangement dimension!
Thank you Lily for sharing your special talent with us! This arrangement is so gorgeous, would be so pretty on any table!!
xx
Jacquelyn