---
Halloween is just as much fun for the adults as it is for the kids. I love this time of the year. I know I probably say that about every holiday, but its true. Decorating the house, pumpkin carving, family costumes (or trying to get the family to do a group costume), and all the endless spooky food + cocktails. Plus, all the candy. Duh.
Are you throwing a Halloween party? Or you merely a parent on Halloween night? Regardless, any parent will require a cocktail or two to deal with the insanity of Halloween evening. It's truly the only way to deal with youngsters on a pure sugar rush. Let's get boo-zy, shall we? Of course responsibly! Mummy's juice is what it sounds like. Every mummy needs her juice while trick or treating, this is one just has a little treat added to it. A bloody looking Halloween drink that is fun and still is a classic drink with no fuss.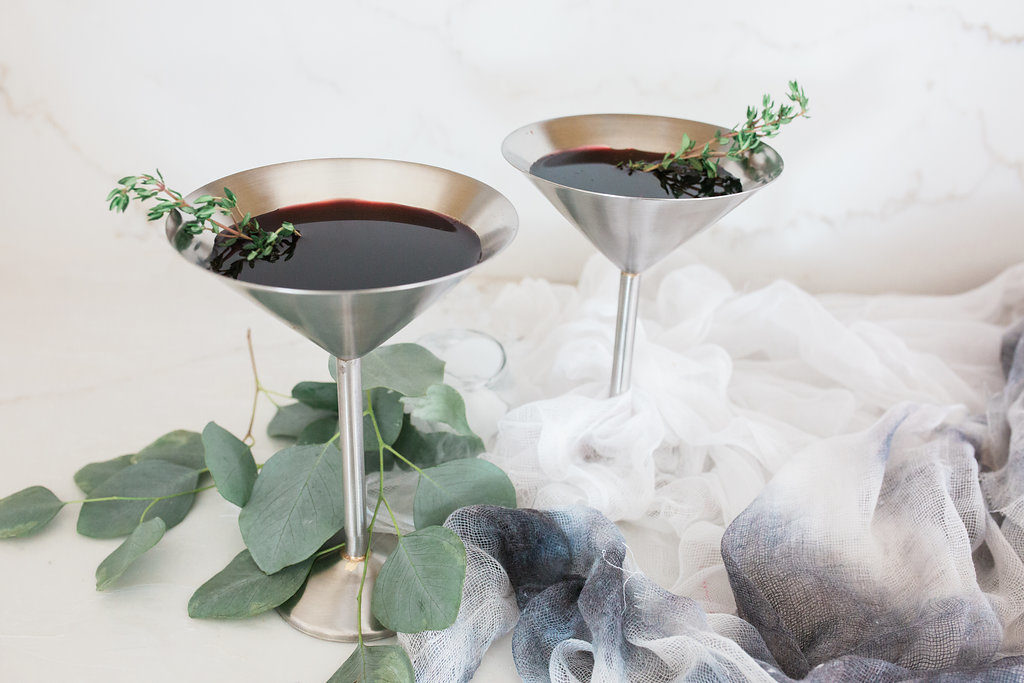 MUMMY'S JUICE
I N G R E D I E N T S
Red Vino (your favorite kind, I like Cab)
La Croix or Pellegrino (again, your favorite flavor)
Ice
Fresh Herbs
spooky glass for serving
D I R E C T I O N S
This is a very simplistic drink that you can make prior and refill as needed. Serving it in a fun cup just seals the deal on it being Halloween. This recipe is for one serving.
Fill your glass with wine half way. Then add a couple ice cubes. If this really bothers you, then happily omit. Add in about 1 shot of your sparkling juice. Garnish with a fresh herb. It makes it pretty, but also provides a fresh earthy taste to your drink. Then enjoy!
And, you can also serve this in a pitcher with dry ice, to create an extra spooky look.
Stay safe out there mummys!
xx
Abby
SaveSave
SaveSave
SaveSave