Don't get it twisted guys! You didn't think we'd forget about the kiddos with all of our Oktoberfest fun this week did you?! I had to throw the little ladies a pretzel party of course!!! Complete with every ones favorite snack! Anyone else's kids get multiple mini bags when they fly on Southwest? Or do mine just ransack the plane for all the pretzels they can get? Keep scrolling to see how cute and fun this party theme is!
Photos by Corrie Lynn Photo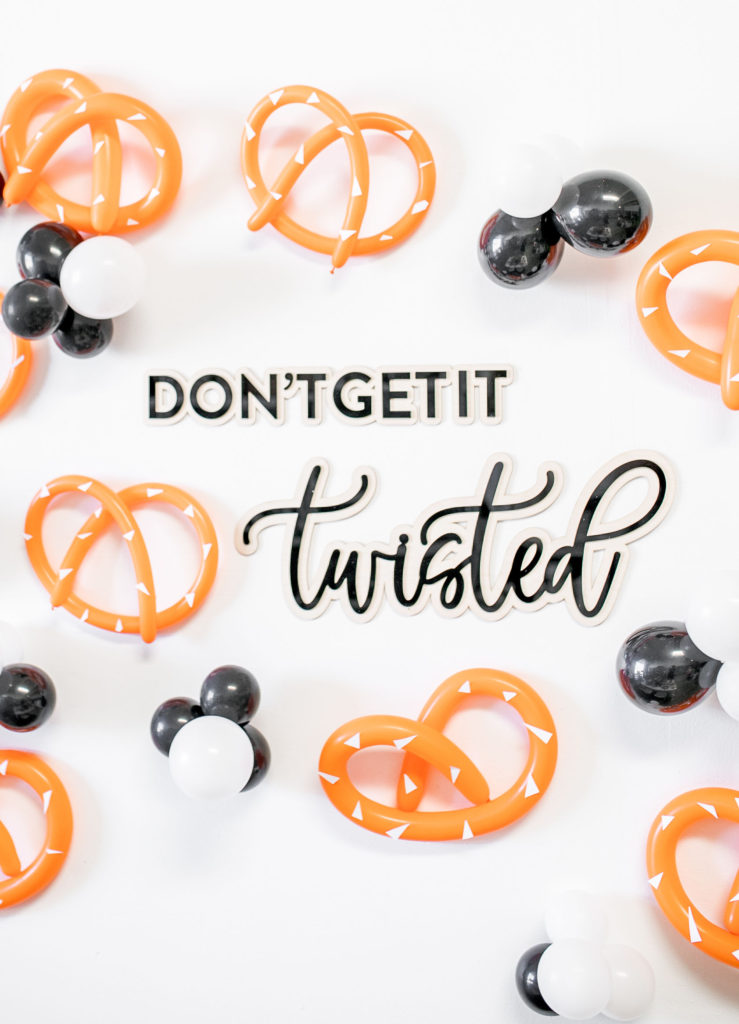 Let's start with an invite! Meghann Miniello and her pretty hand writing are responsible for this one! I personally think anything she touches is gold, rold gold that is – ba dum ching! Gotta love a good pretzel pun!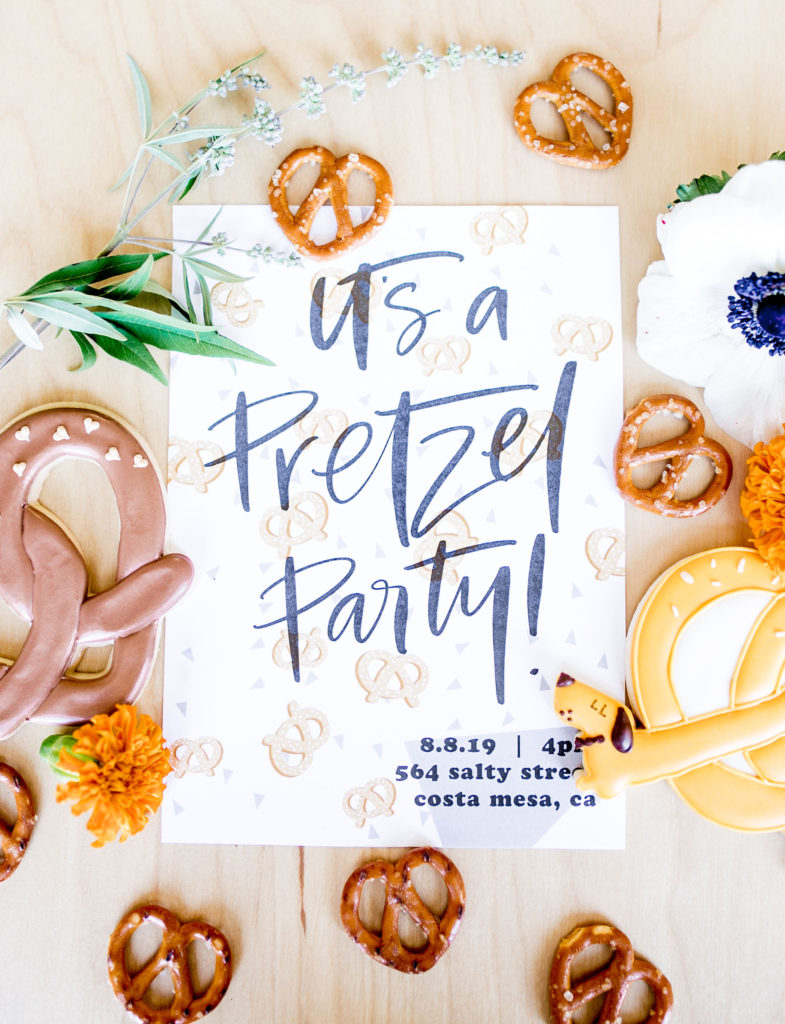 Now on to the party! I'm loving these orange hues mixed with the black and white… I know those are normally Halloween colors, however to me this party looks anything but! It just looks perfect for Fall! The balloon wall was inspired by Oh Happy Day, although we did our own twist on it… The Pop Shop took my vision and brought these Qualatex balloons to life! I just added the salt ;)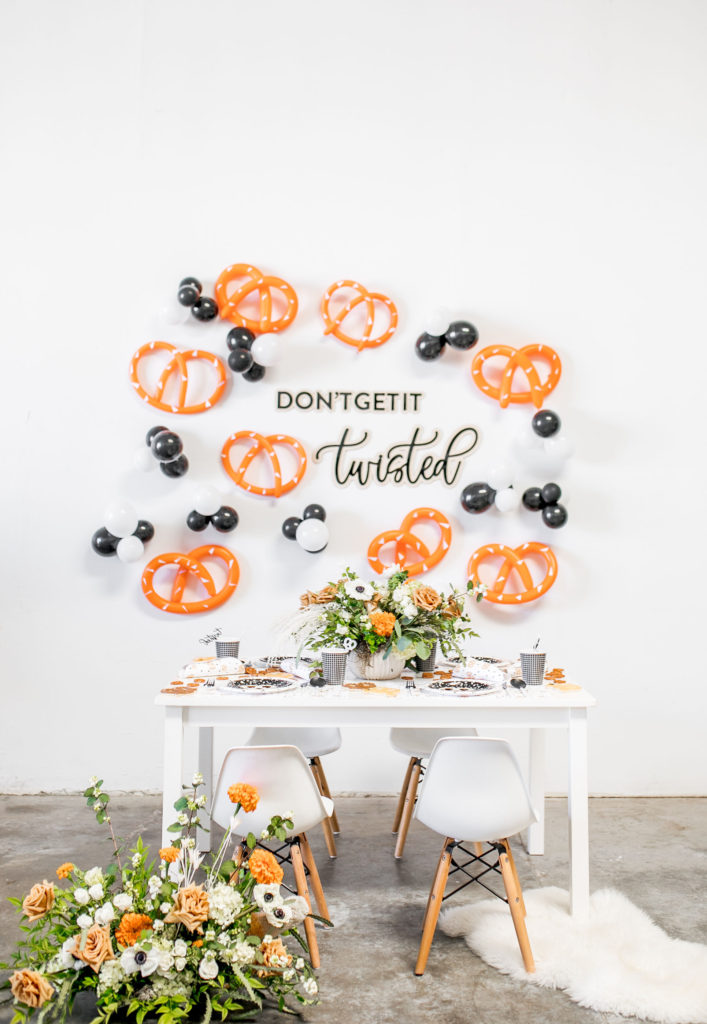 How amazing is that laser cut sign on the wall and those gorgeous flowers?! Happily Ever Etched handled the signage for me along with all the cute details you'll see like place cards and stir sticks. French Buckets is responsible for the flowers and we were all obsessed with them!! I love how she added the black and white anemones!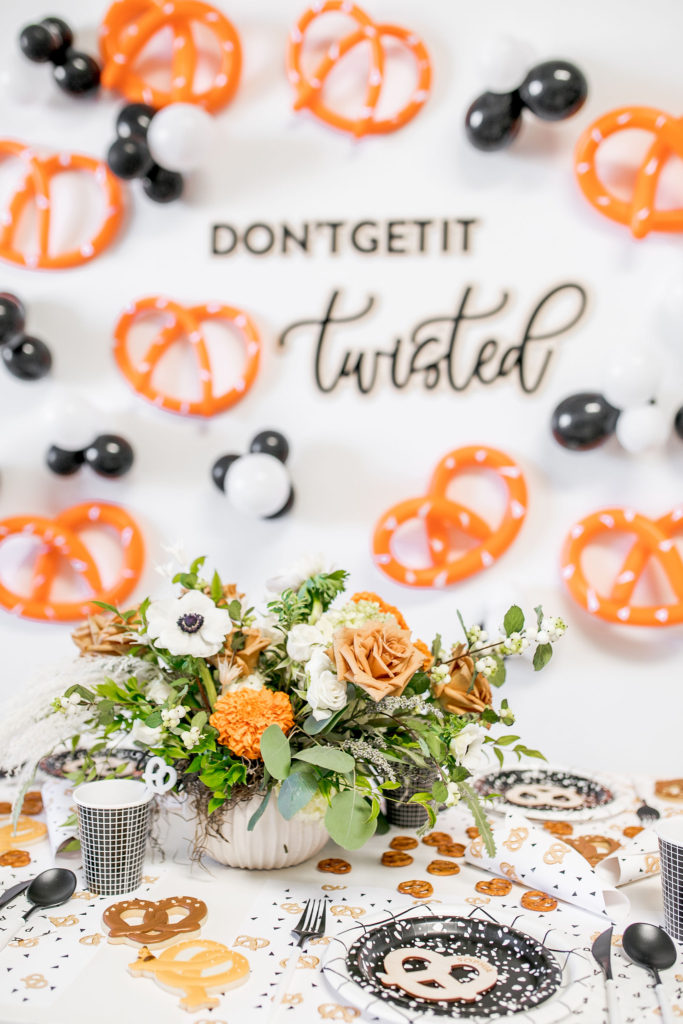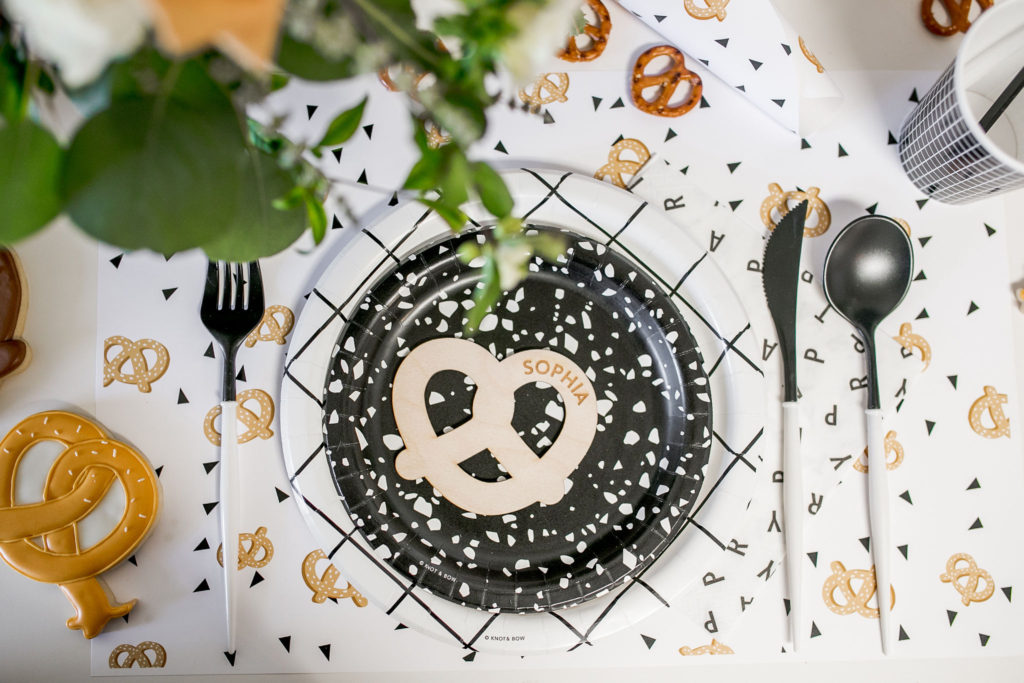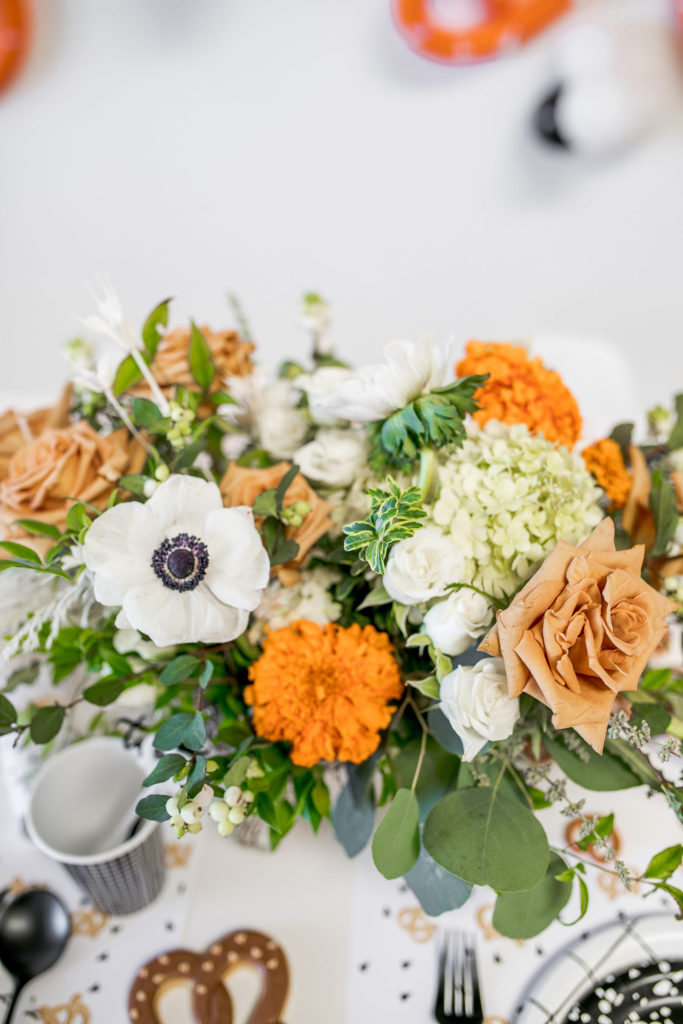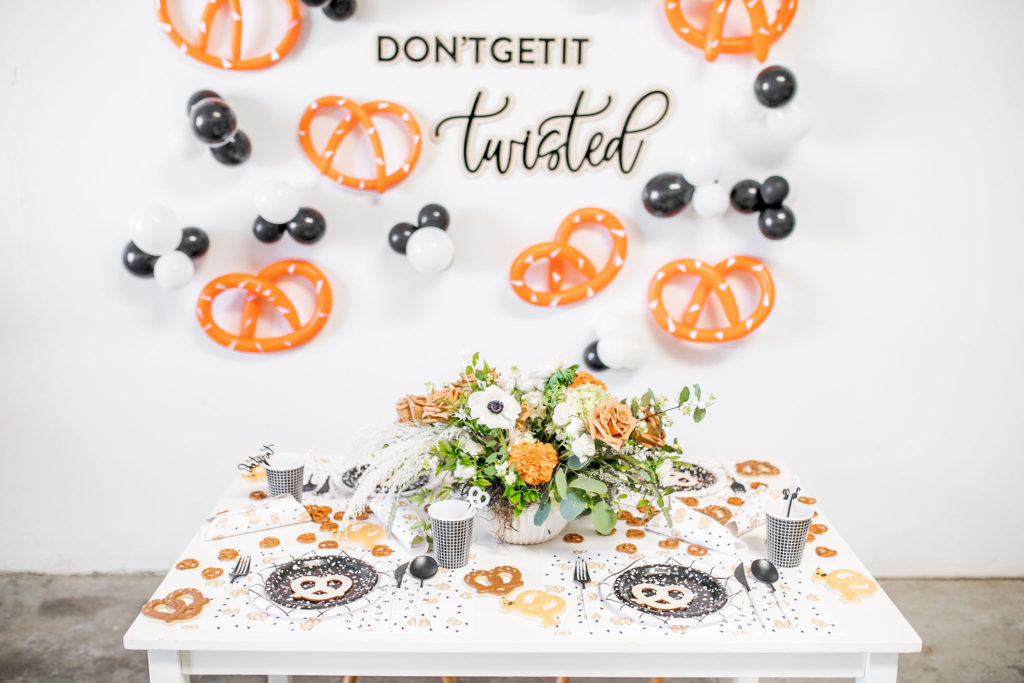 Meghann Miniello also made festive placemats and pretzel holders for each little to have! Because you know we were snacking it up at this shoot! All of the tabletop is from Knot & Bow, I always find ways to use their simple yet modern black and white grid print.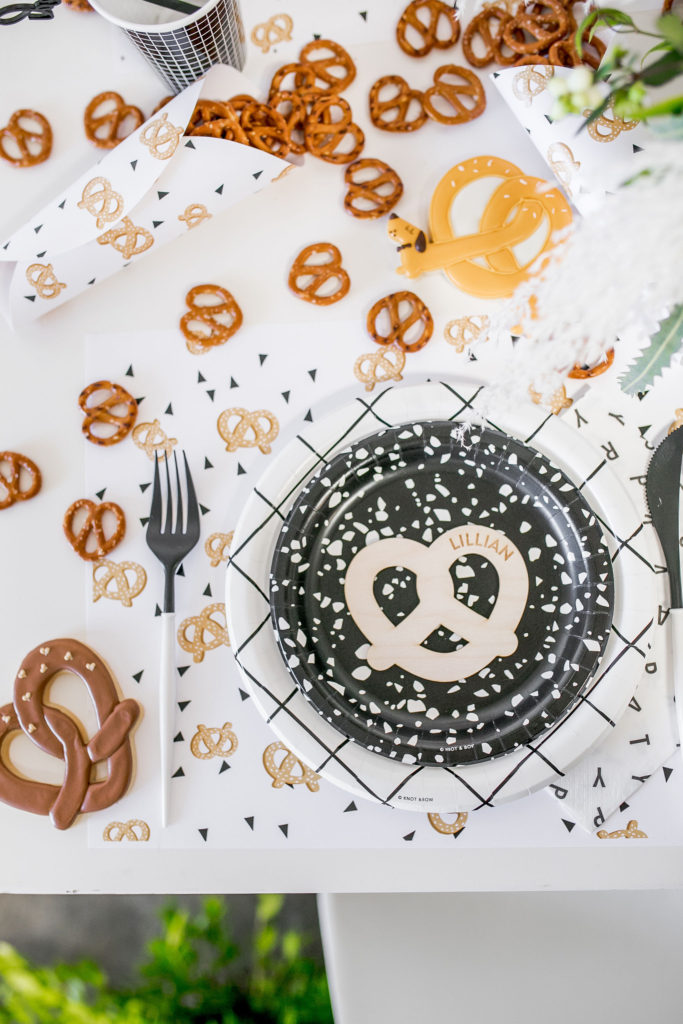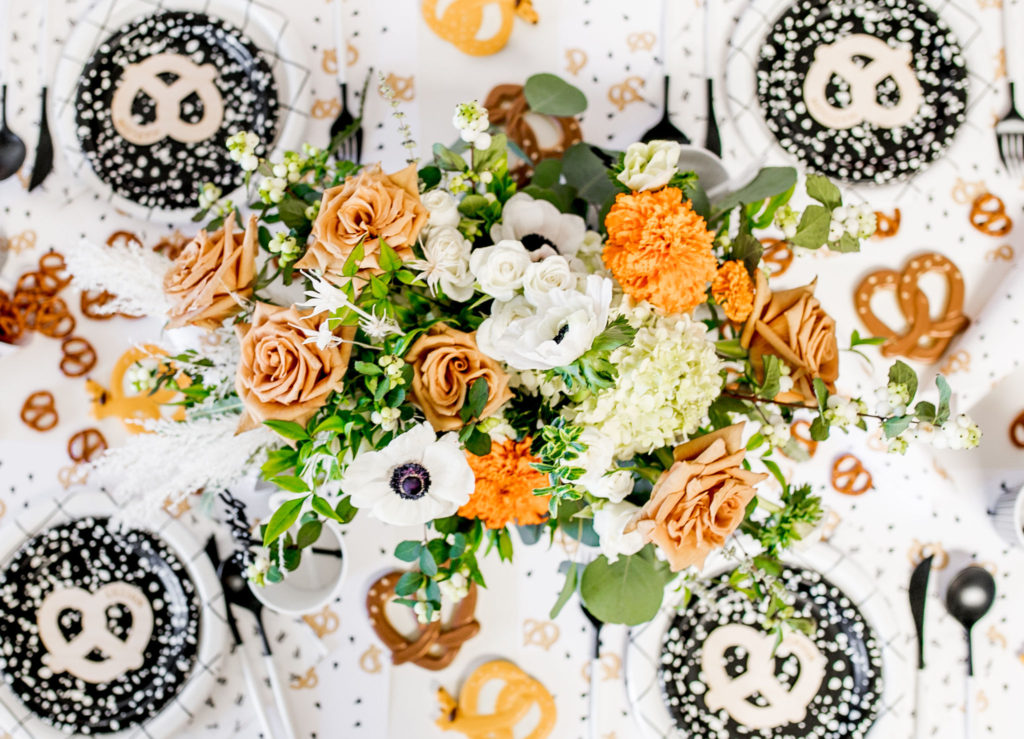 There's those cute little details by Happily Ever Etched I love so much!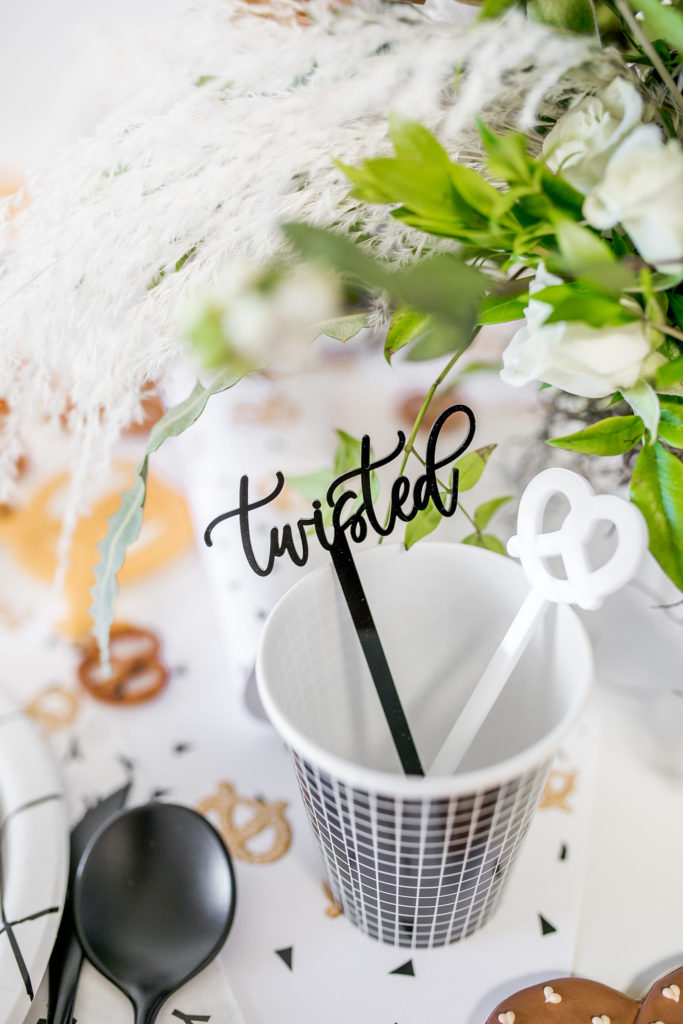 Now you may have noticed the CUTEST little cookies on our table! They are by our new and extremely talented friend Alicia Long. She is local to us in Orange County and can whip up anything! Wait till you see what she did for us on Monday… But in the meantime, these pretzel and Weiner dog cookies are just everything!!!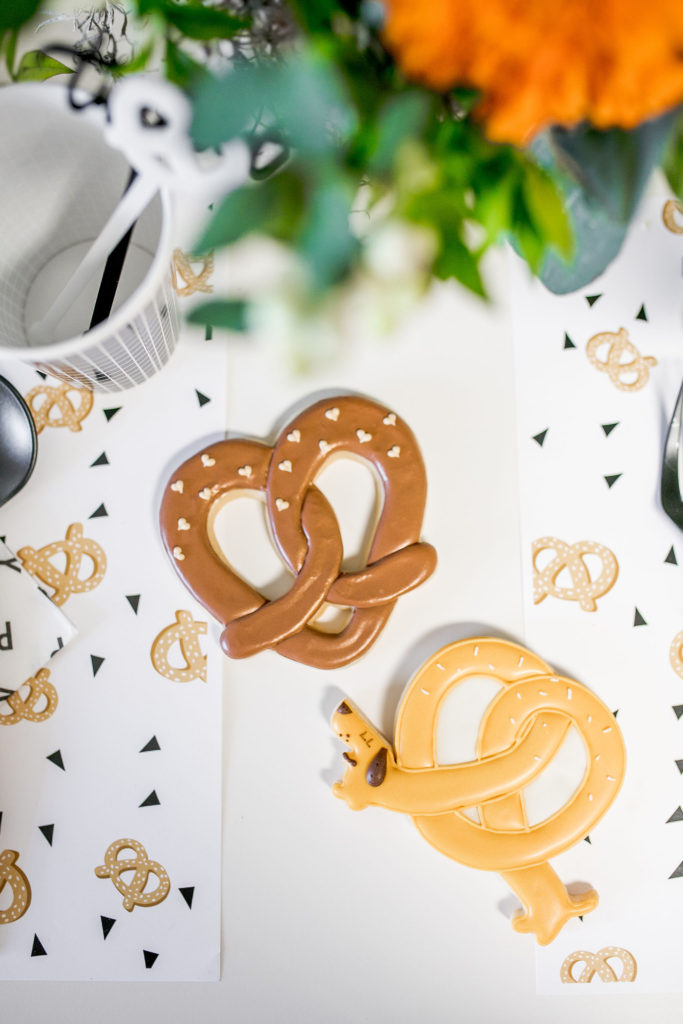 Bringing all of those awesome vendors together makes for a real cute table, right?!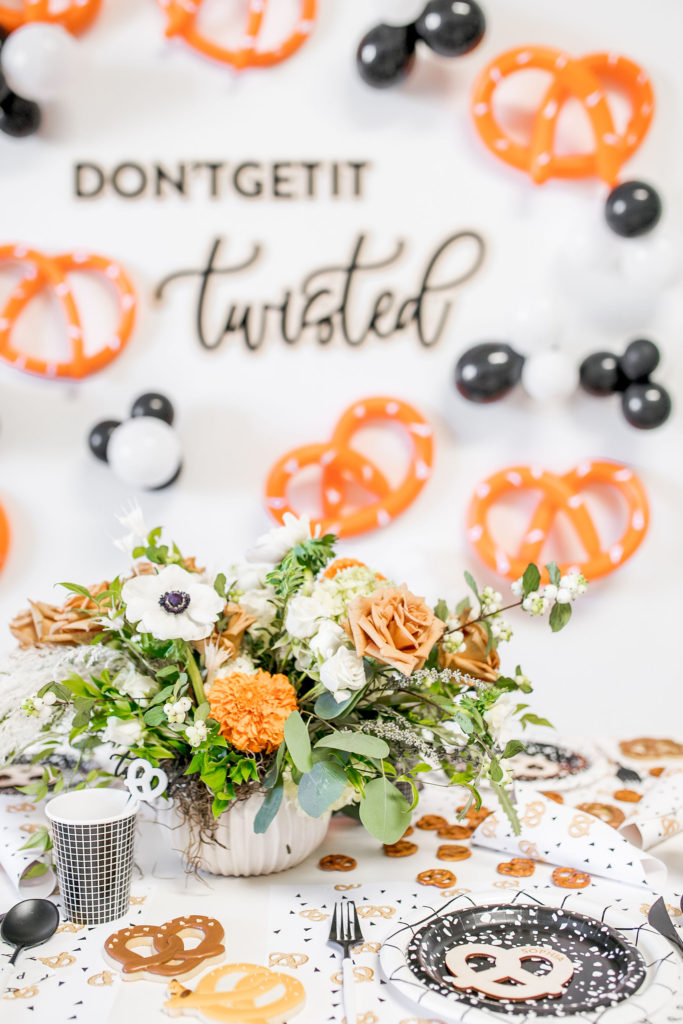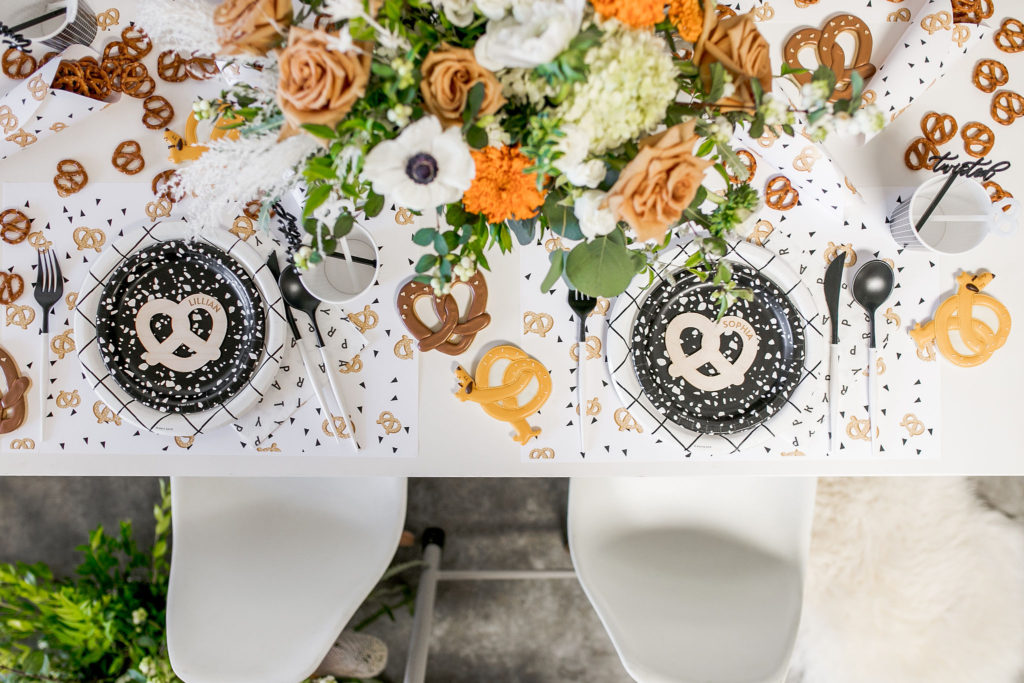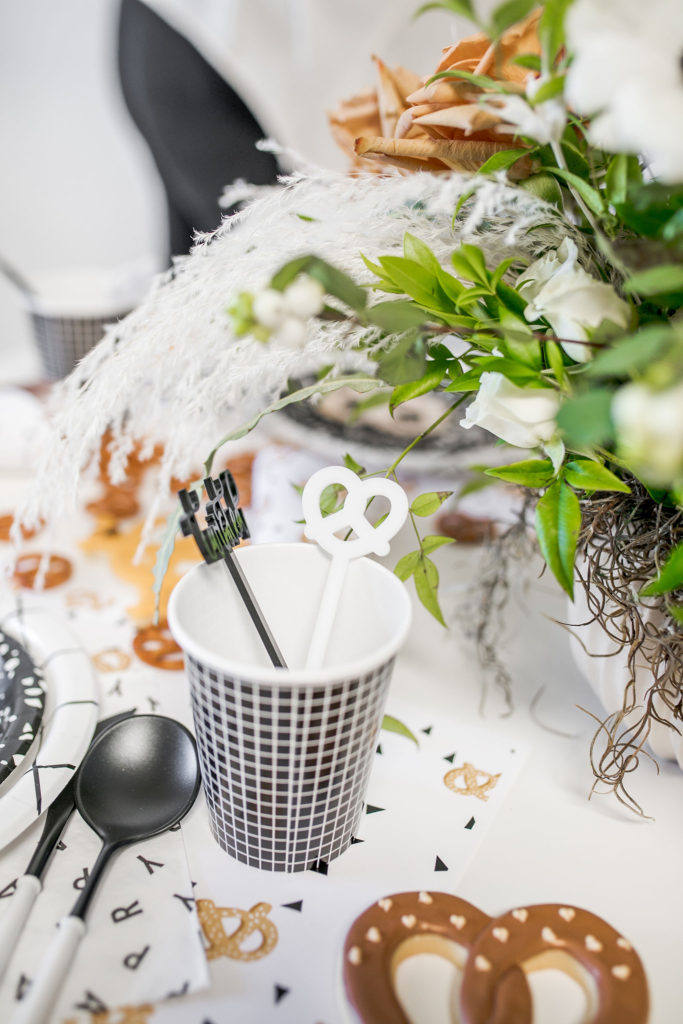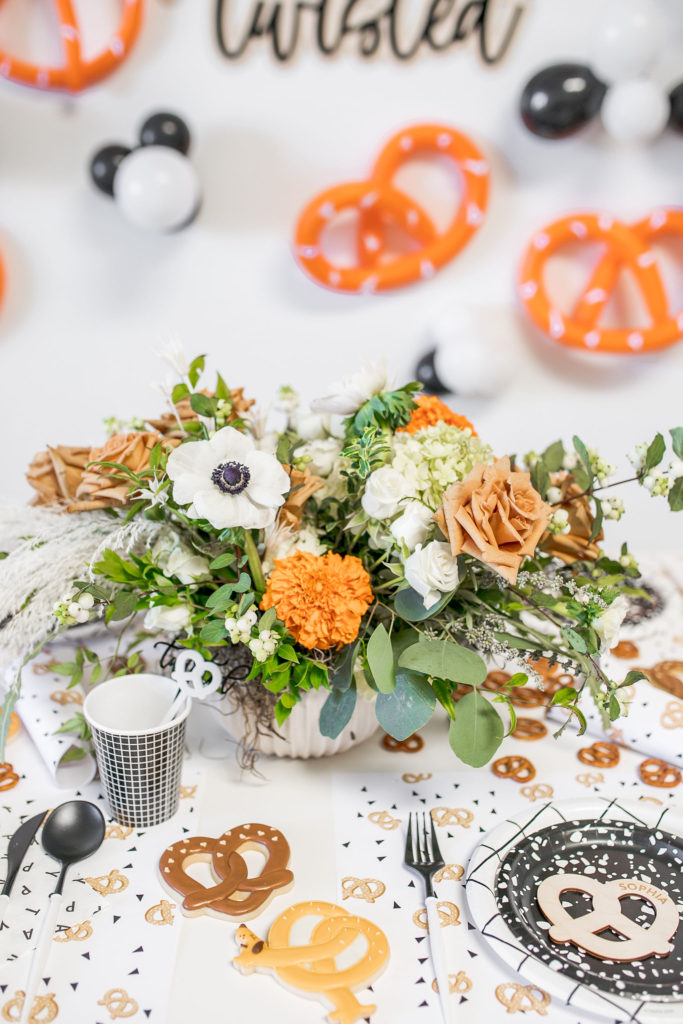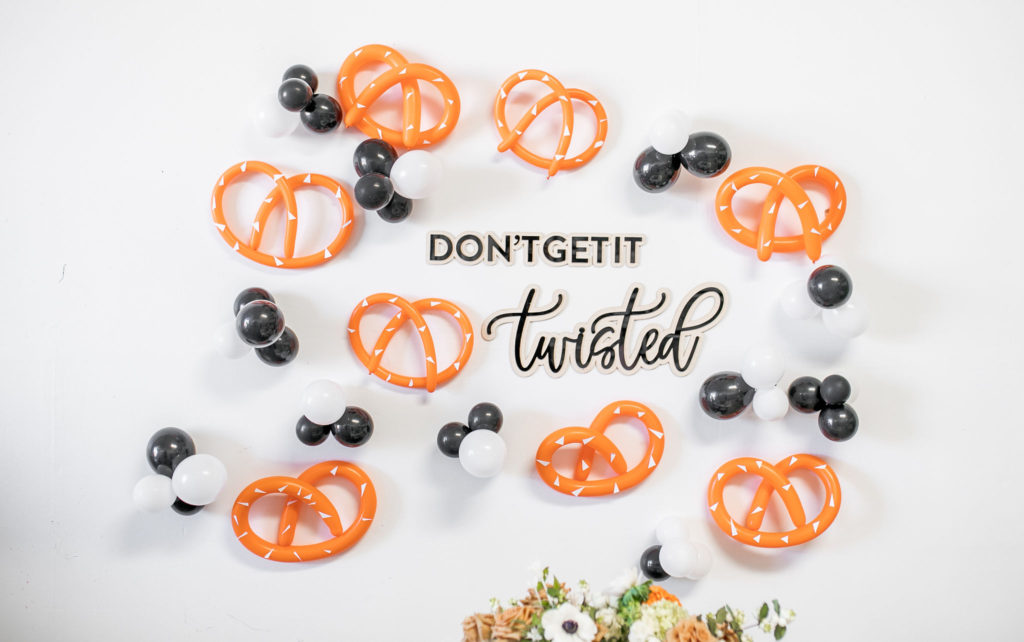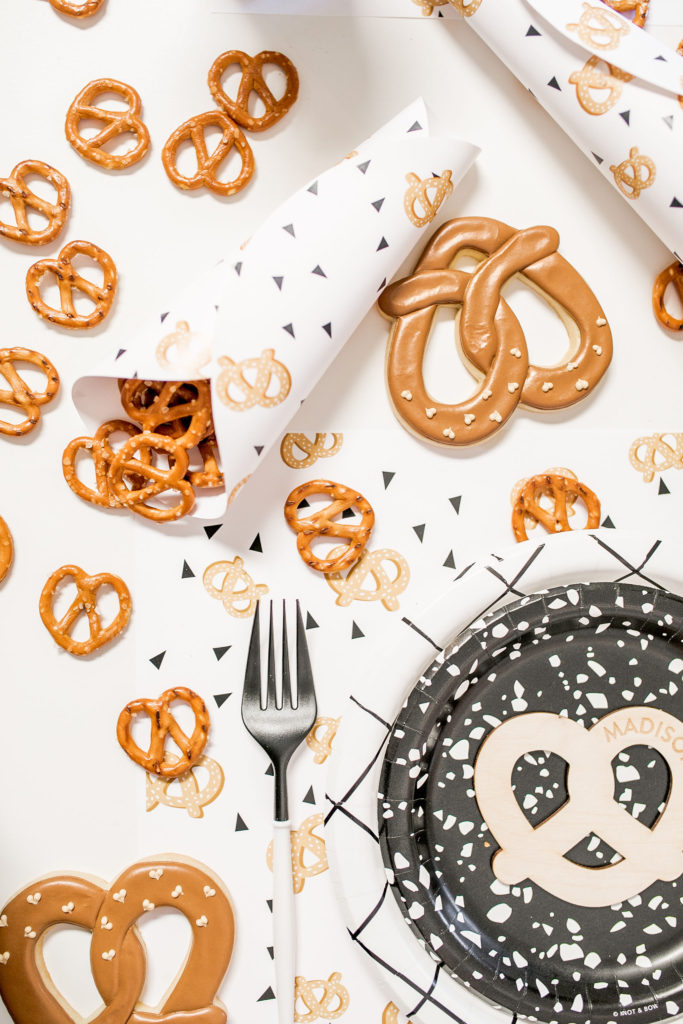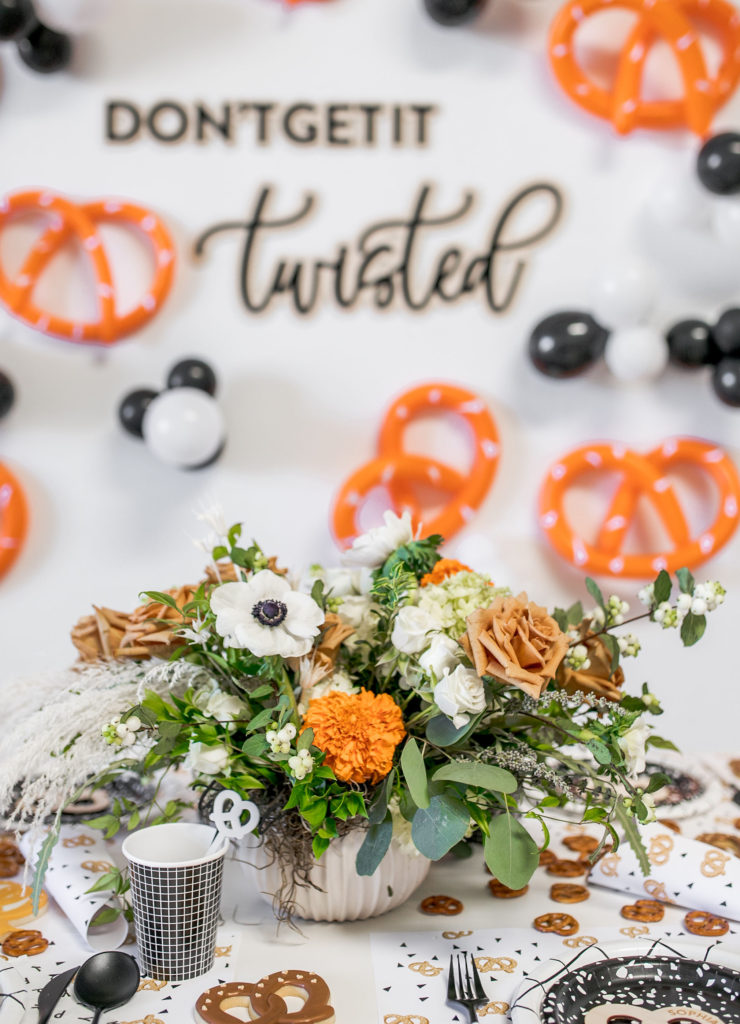 Now to add in some little ladies!!! I invited Isla, Kennedy and Weslyn to have some fun – mainly because these girls got me all twisted for them! They are all the sweetest!! Each girl was decked out in the most adorable outfits from Sweet Threads. If you haven't been to their new Costa Mesa shop it's a must, I've never seen a kid's store as amazing as this one!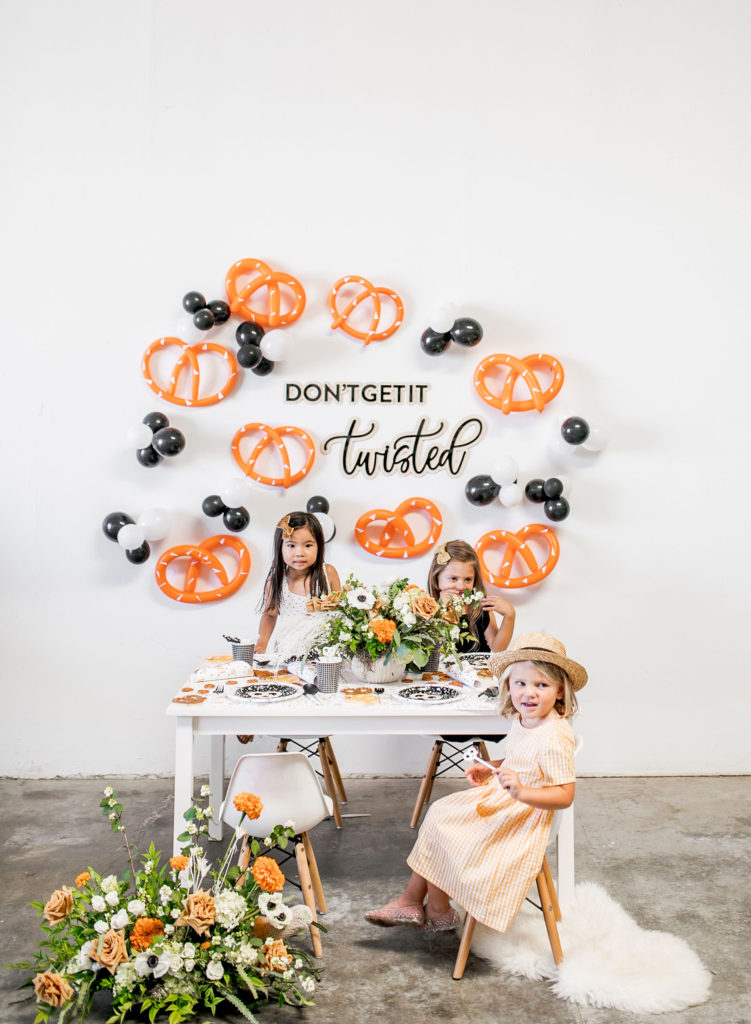 All of the accessories are from The Daydream Republic of course! Can't get enough of all this cuteness!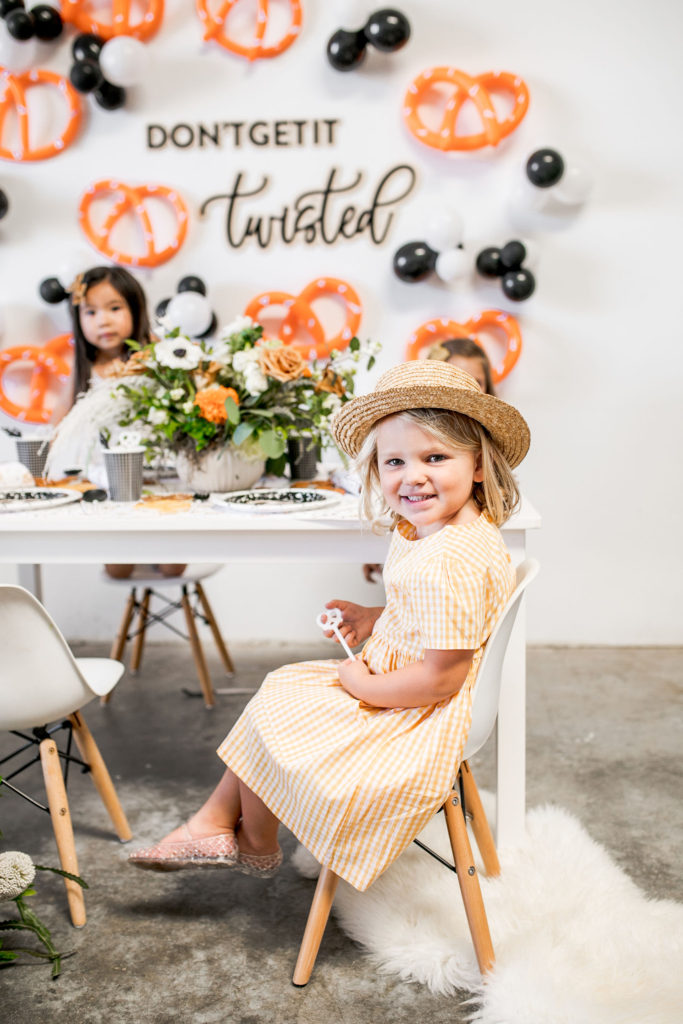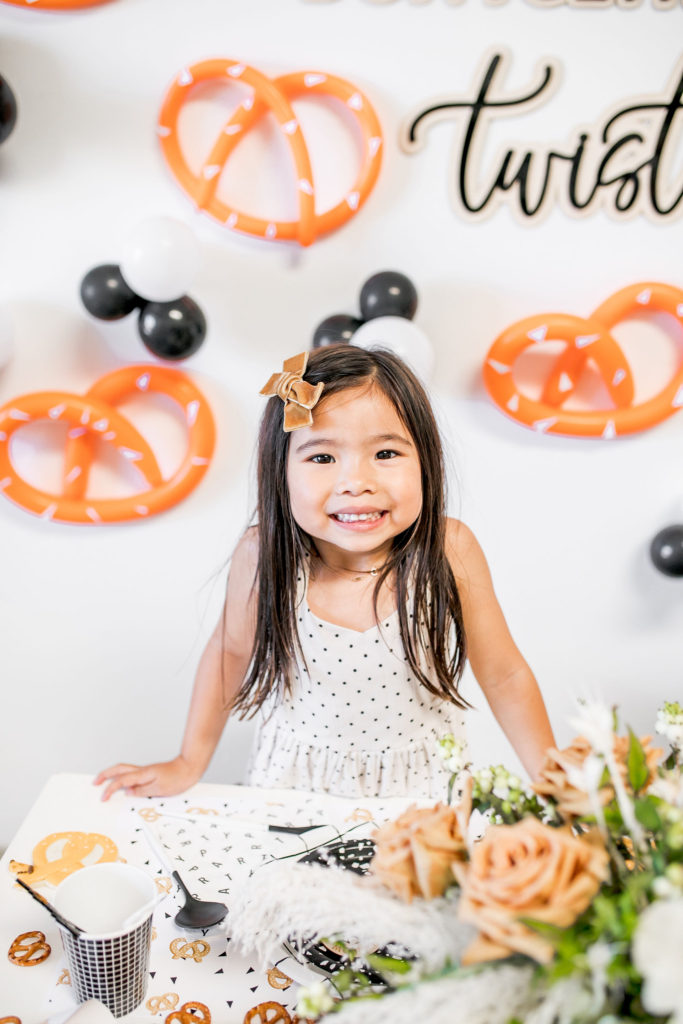 I'd say they were pretty excited about Alicia Long's cookies!!!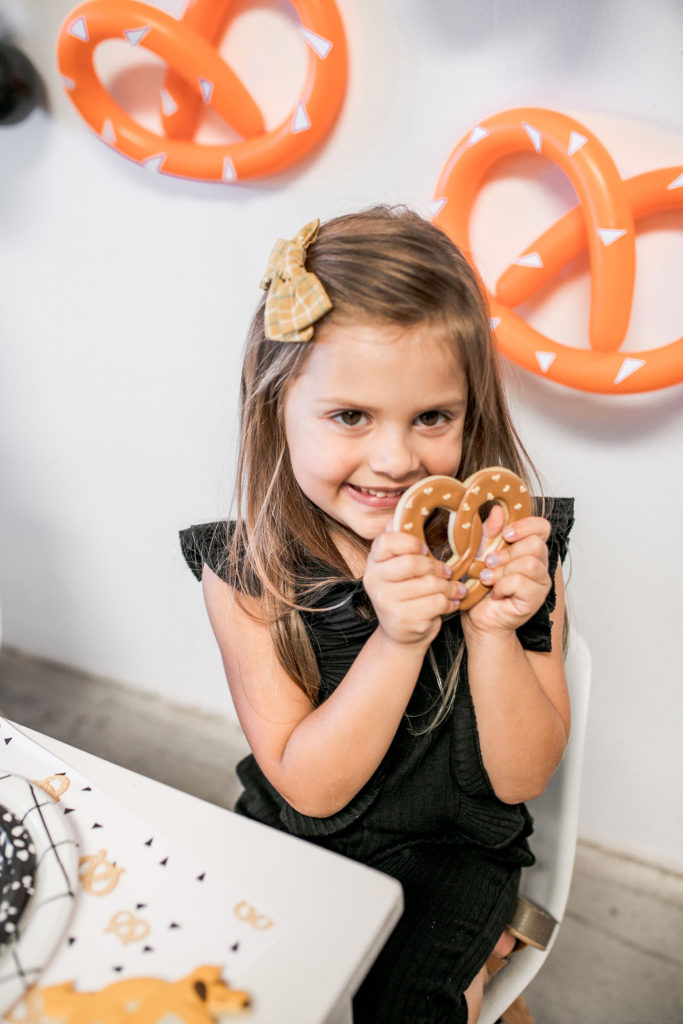 Cheers!!!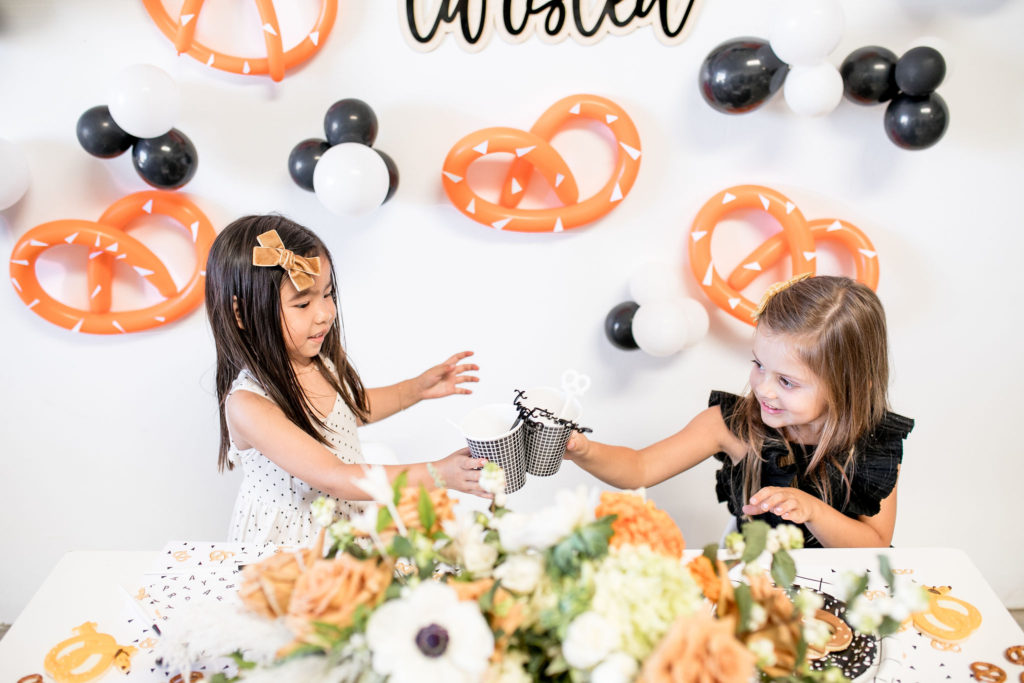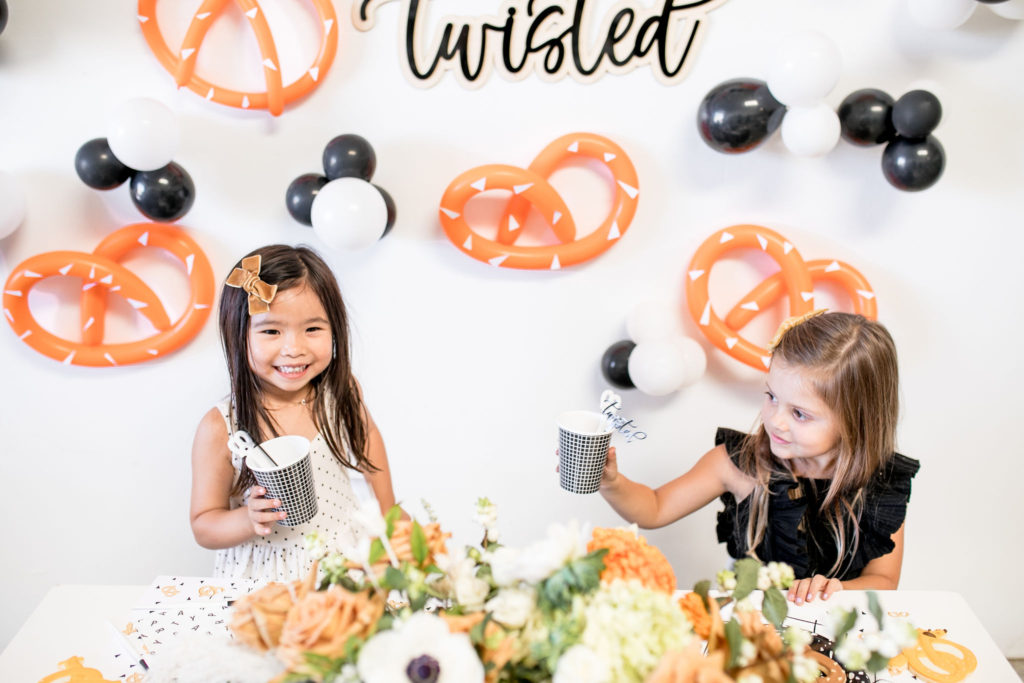 And we all definitely snacked this whole shoot… Remind me to always have pretzels at photo shoots, ok?!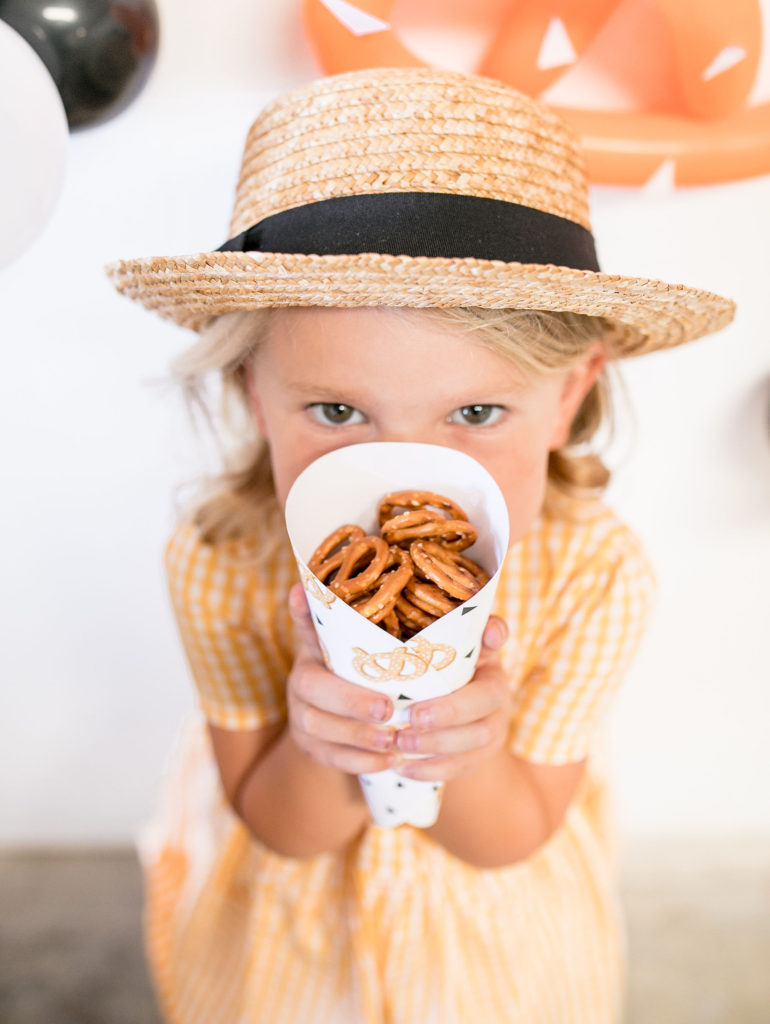 They are the CUTEST!!!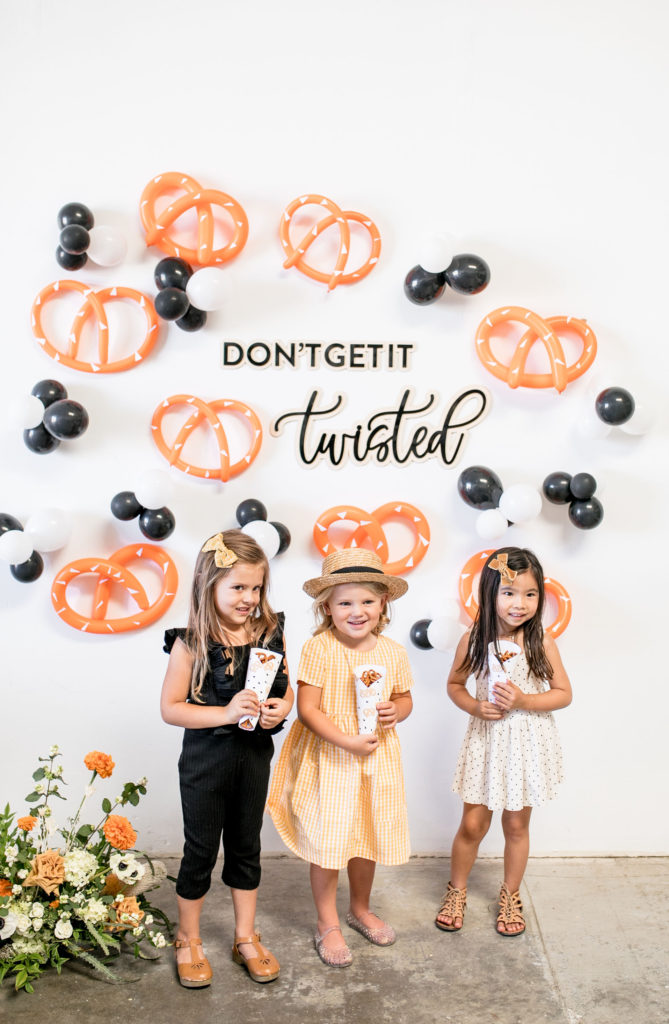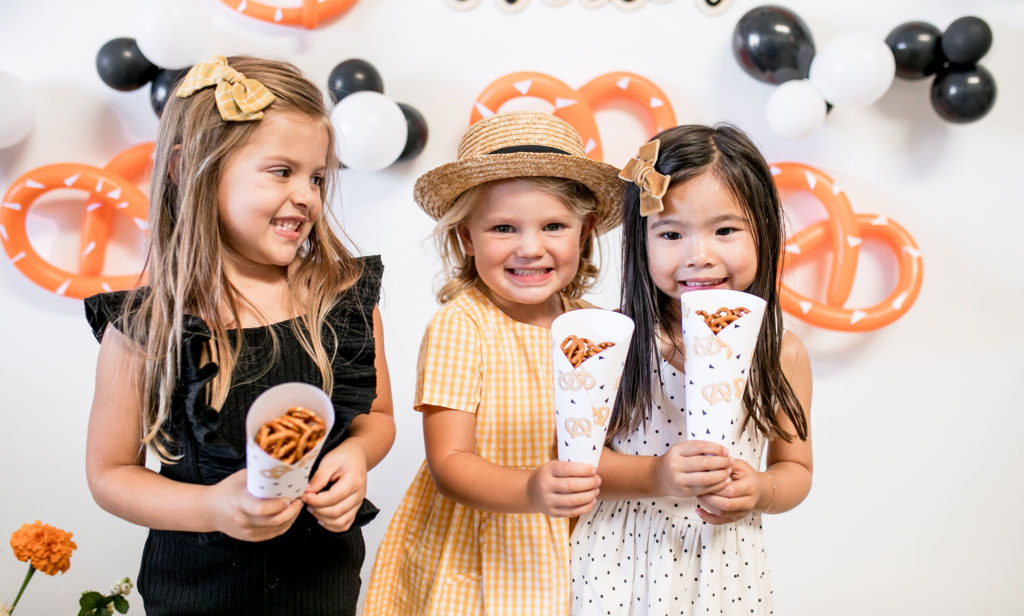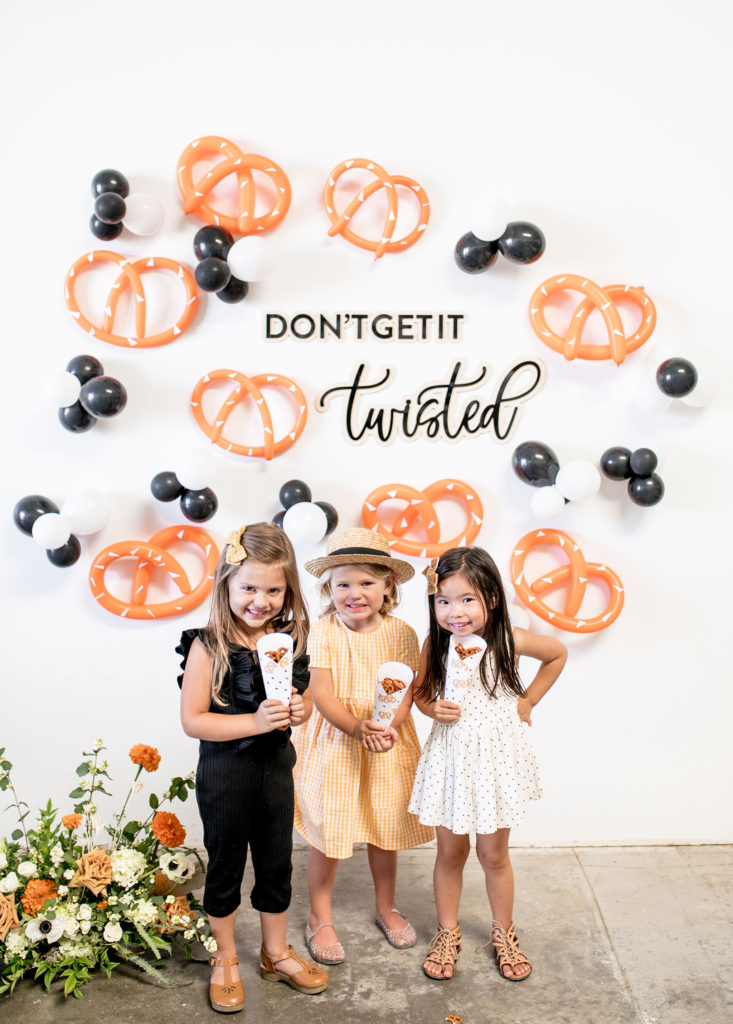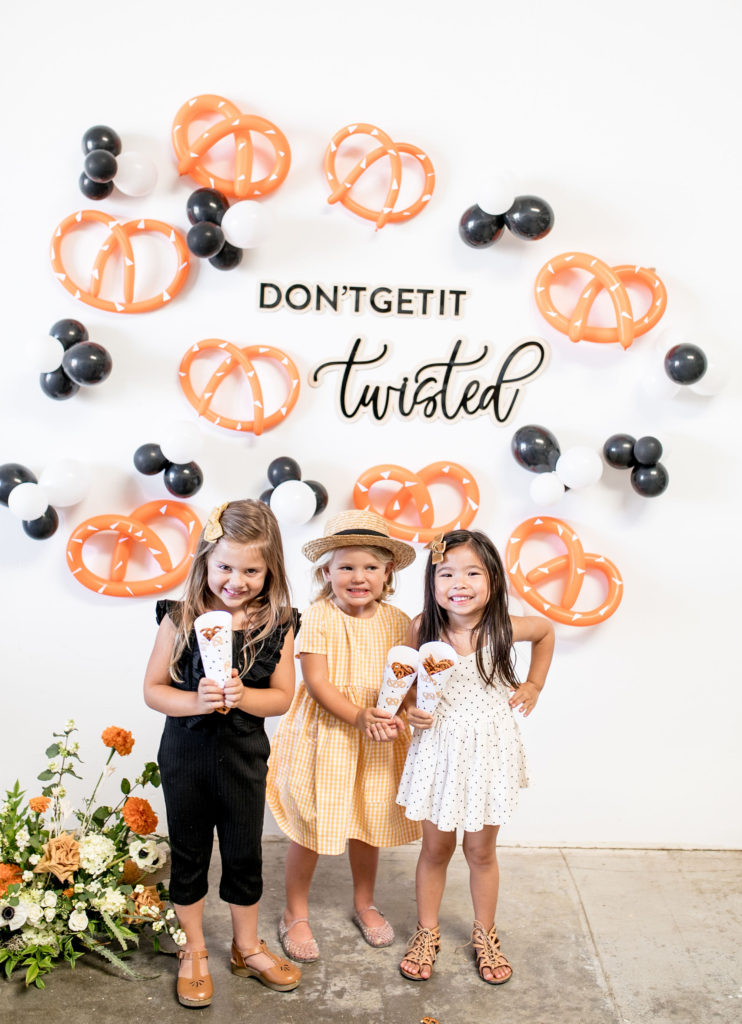 And that's a wrap on all things pretzel!!! Now who else is running to the store to grab a bag for themselves?!
xx
Jacquelyn