Today kicks of 90's week on Beijos Blog! I'm so excited to share a ton of rad and nostalgic content that I think you guys will really love! Taking it back a few decades never felt so good…
We'll start it off today with a party for the little dudes in your life! What boy growing up didn't love the Teenage Mutant Ninja Turtles?! Well turns out that love doesn't leave generation after generation because my boys love them too! My 5 year old Court had been asking me to do a "Ninja Turtle Photo Shoot" – yes, they ask for them now… Houston we have a problem!
So I complied and this cute little shoot was created! I also wanted to showcase more boy parties for you as I know we've gotten feedback for that! This party can easily be recreated at home so keep scrolling to see how you can have a party just like this!
Photos by Corrie Lynn Photo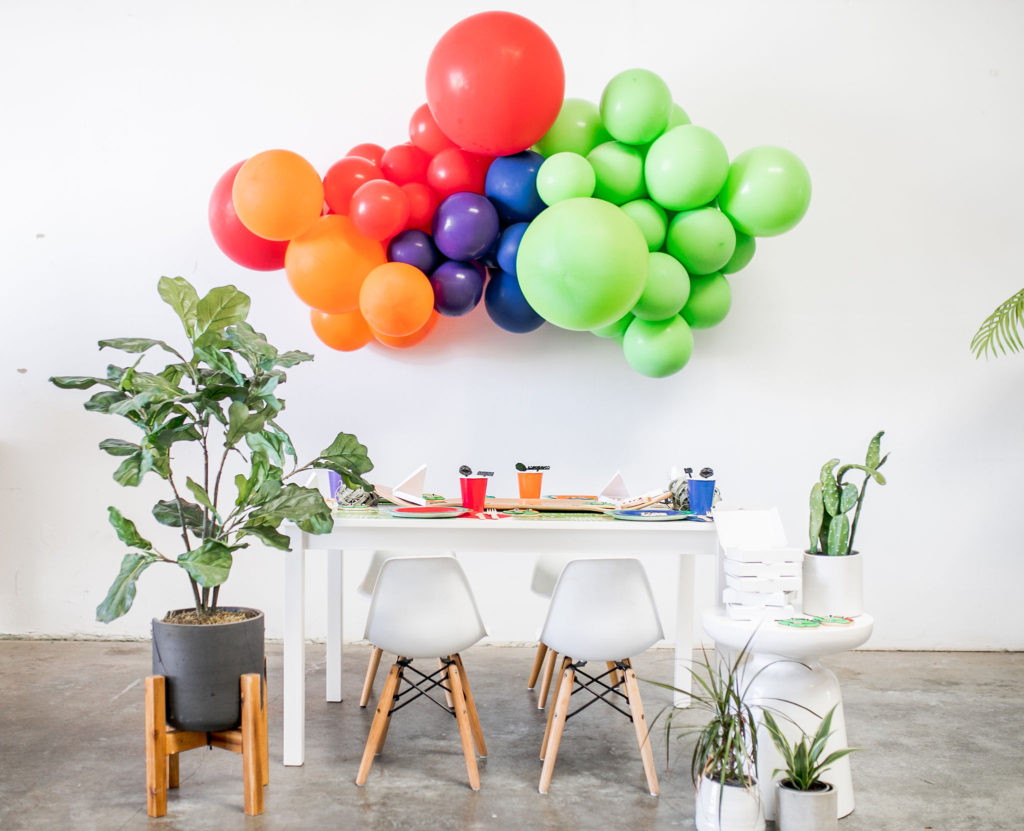 Let's kick some shell with this invite! Meghann Miniello did it once again! I always love everything she creates! And more on those insanely amazing cookies later…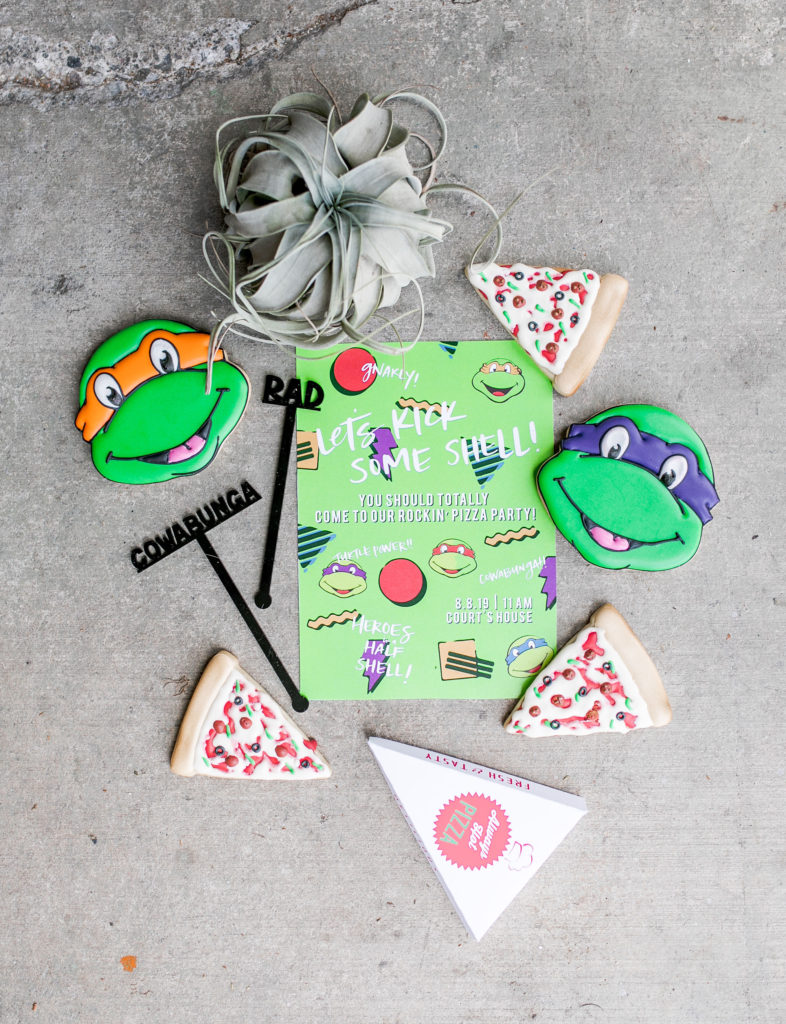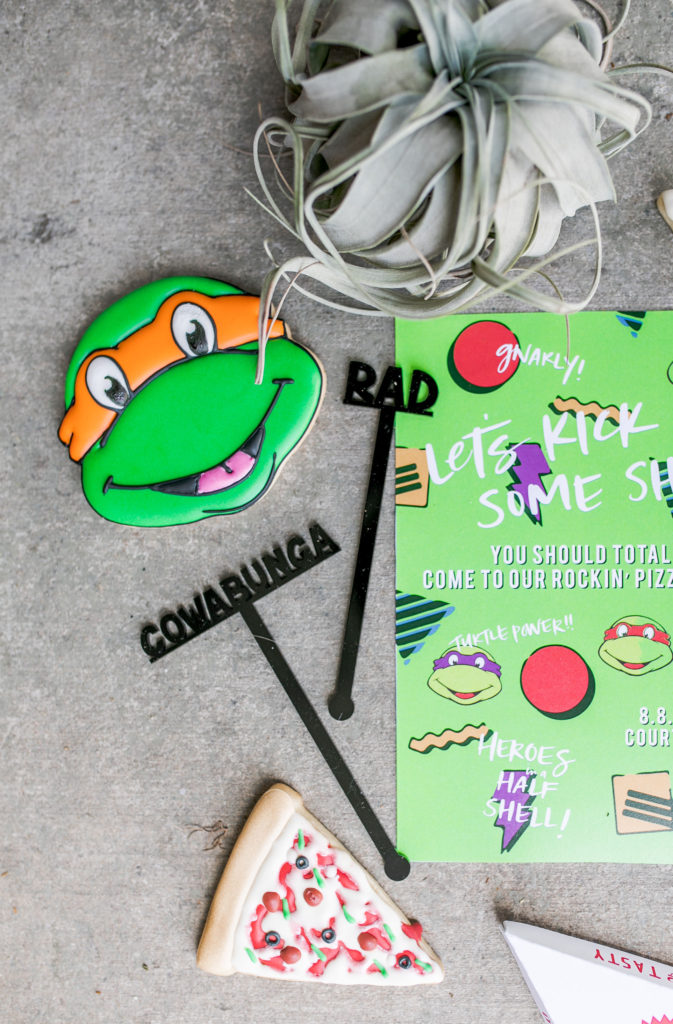 Cowabunga!! The boys went nuts for this fun table! I love all the color – not our usual color scheme but it's all for the TMNT!! I got the skateboard deck here, such a great idea for a signage piece, right?! And you can use it again in their bedroom, I plan to!
All of the plates, napkins and cups are from our friends at Oh Happy Day, while the cute placemats are again by Meghann Miniello! The stars of the show are the cute cookies by Alicia Long. She went above and beyond with Raphael, Donatello, Leonardo and (my boys favorite) Michelangelo cookies plus pizza cookies!! We had to have the turtles favorite food! She even made custom mini pizza boxes for them, how cute!!!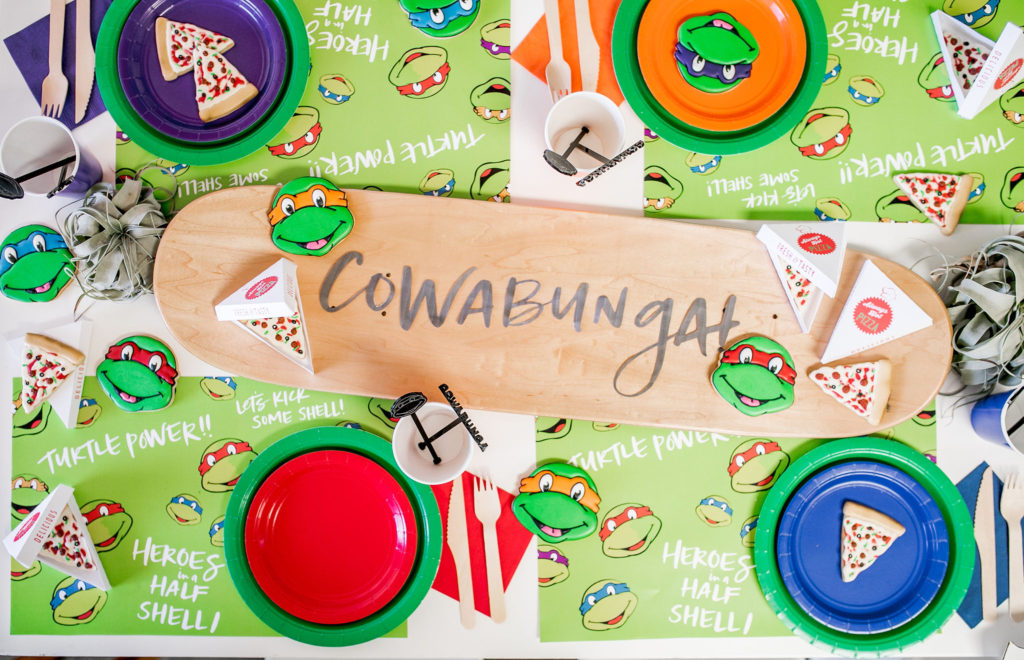 Of course The Pop Shop handled the cutest balloon installation with each turtles color and green because, well they're turtles!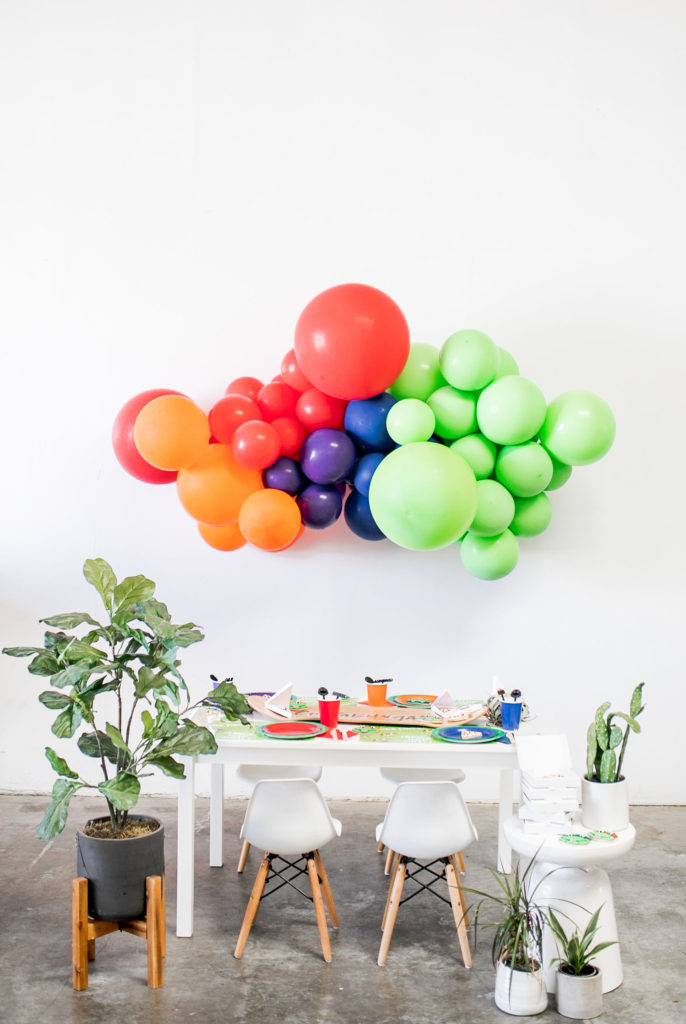 Heroes in a half shell // Turtle Power!!!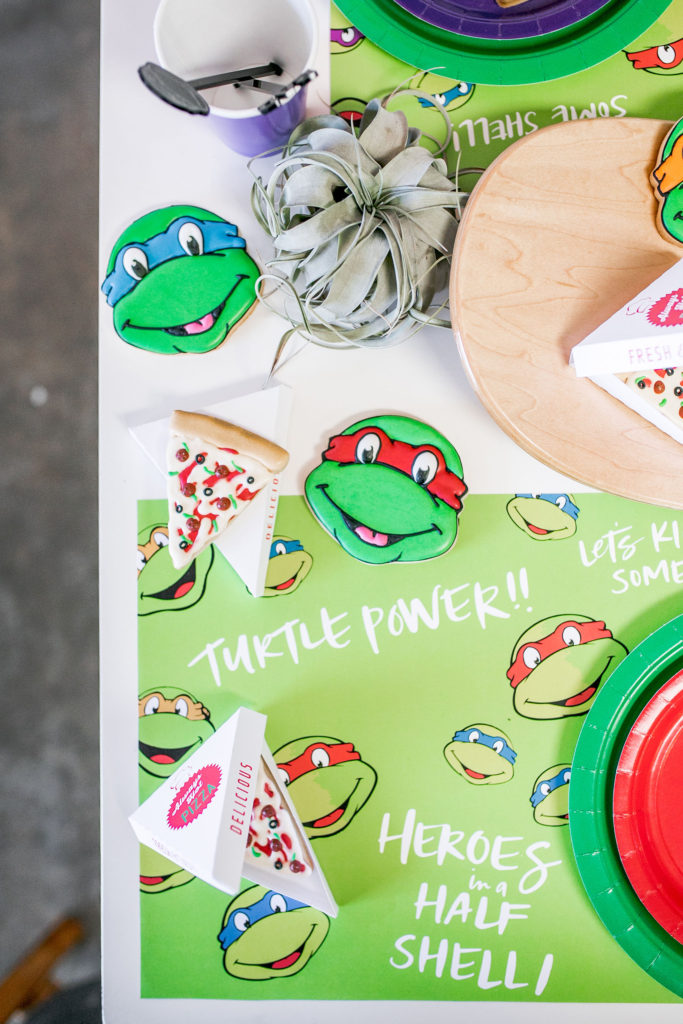 Can you even with those mini pizza boxes?! Alicia Long you're a wizard!!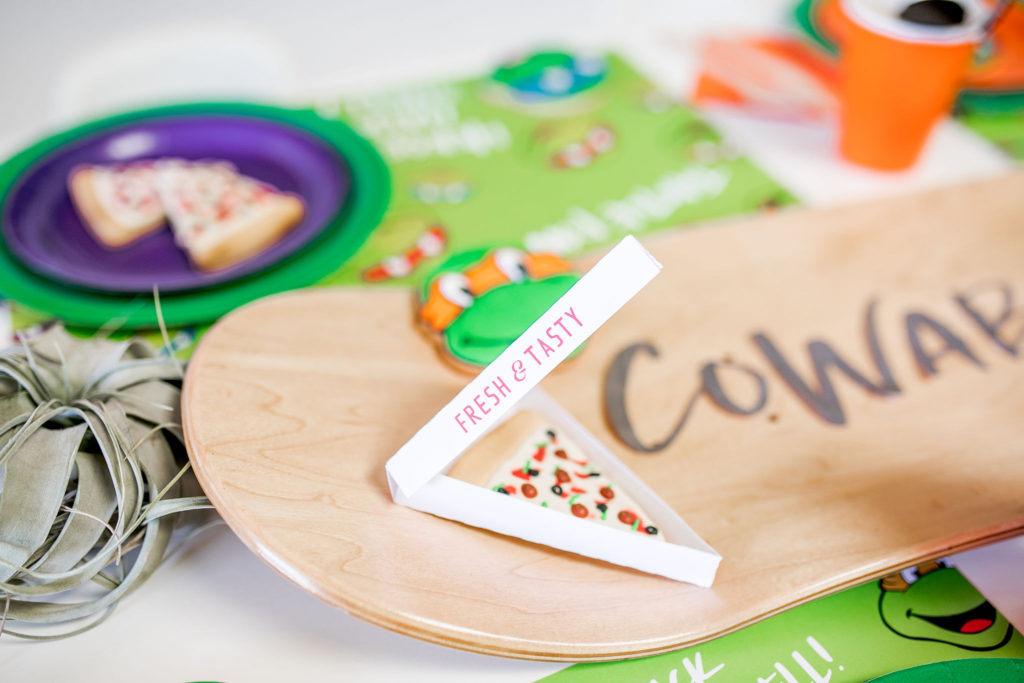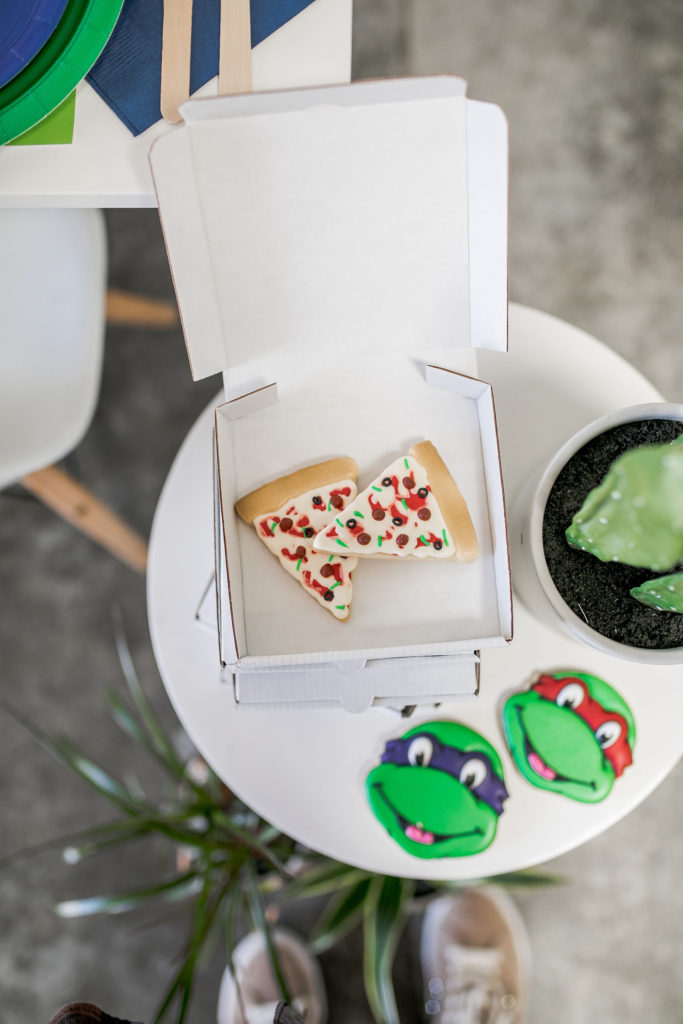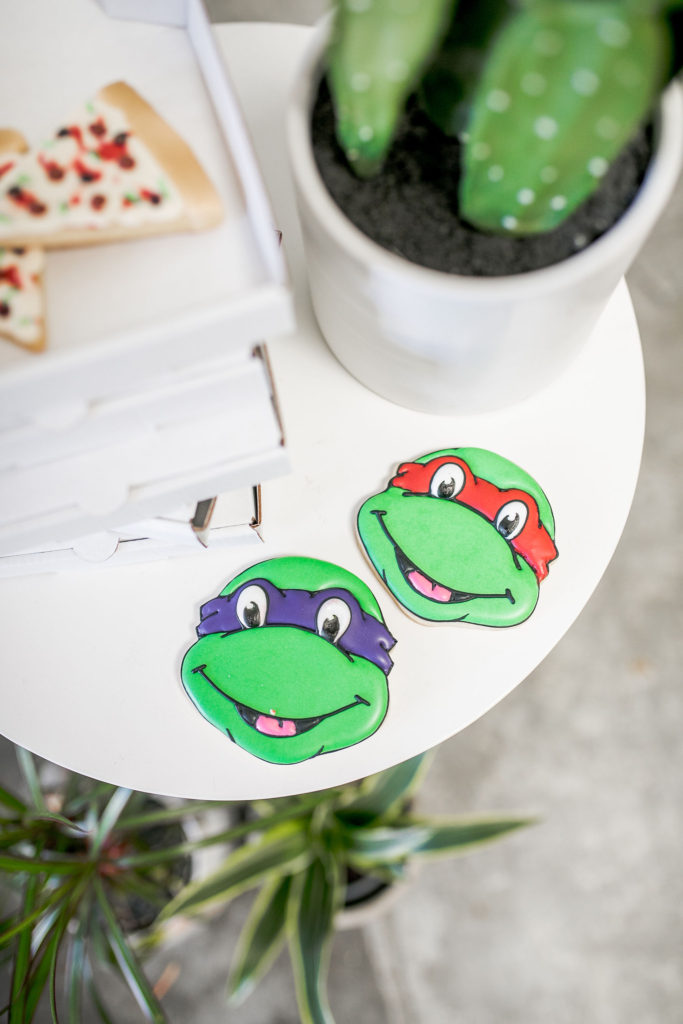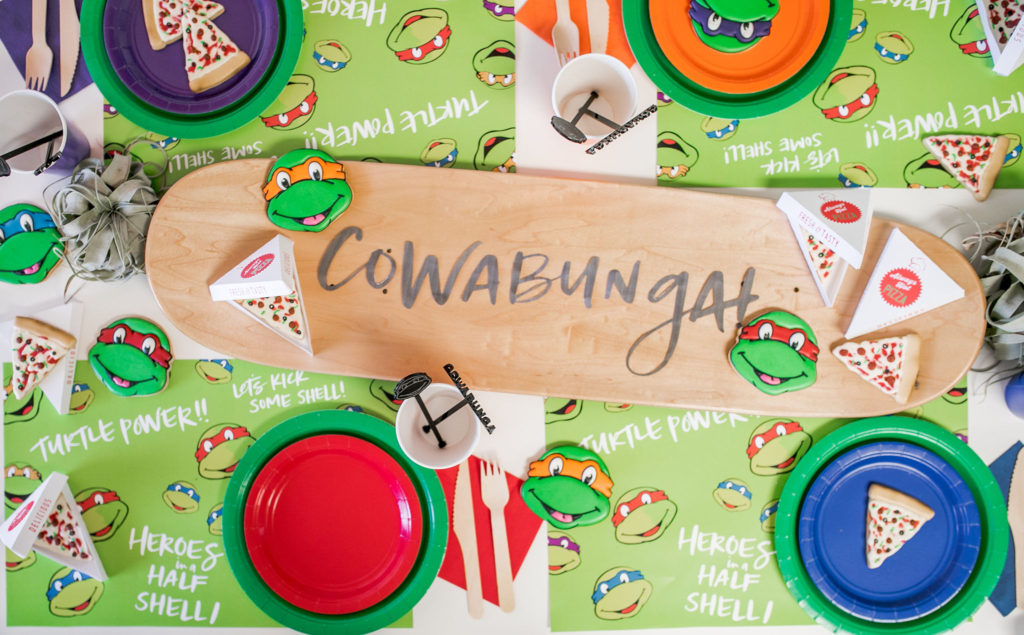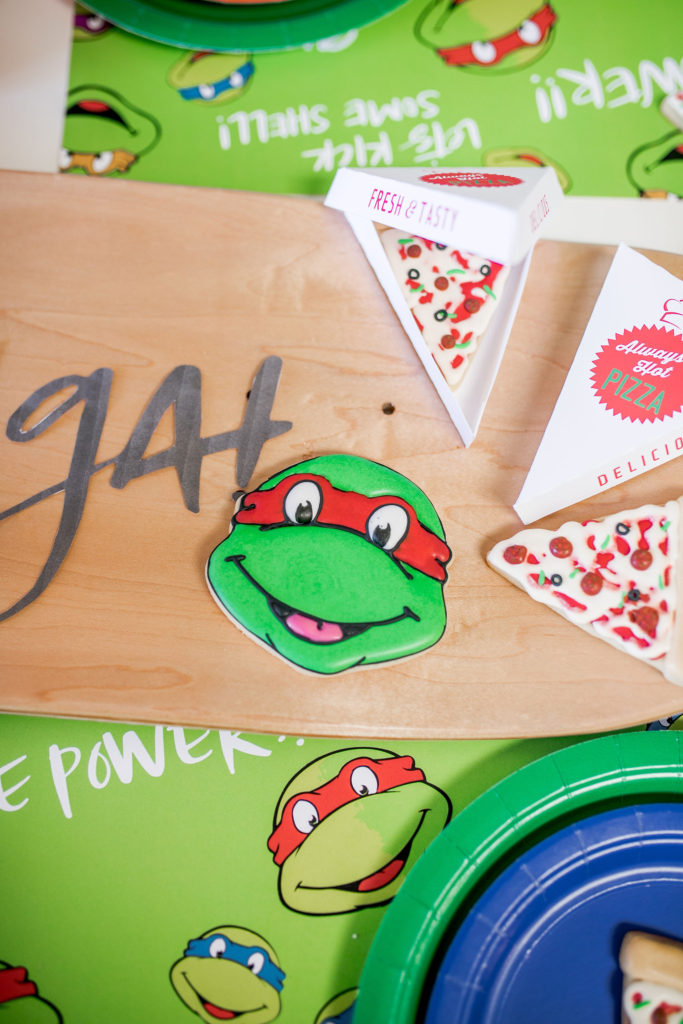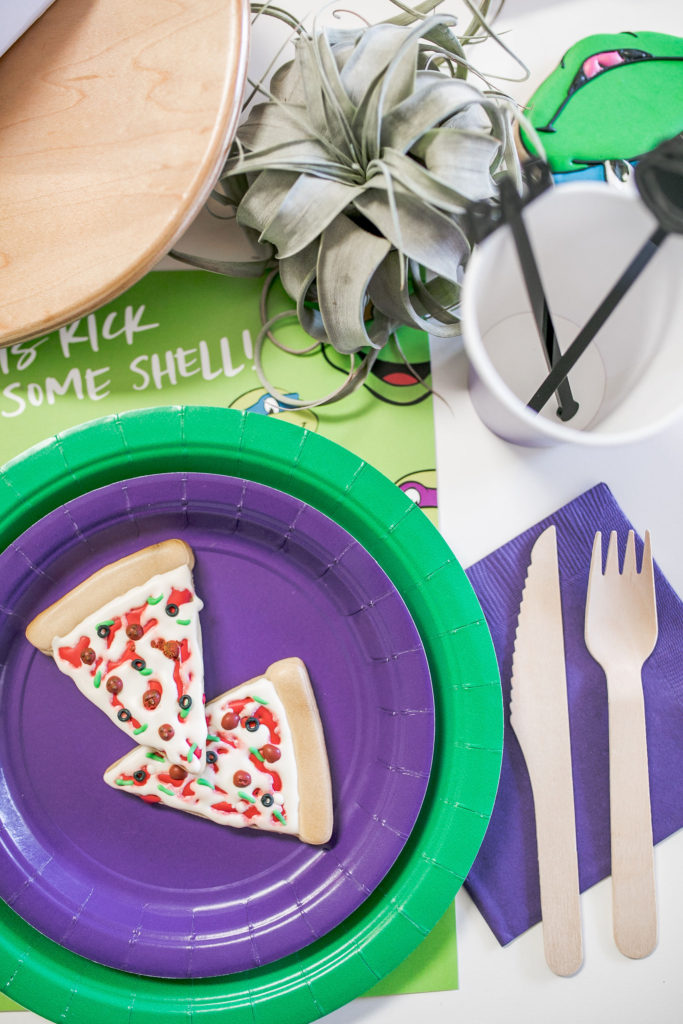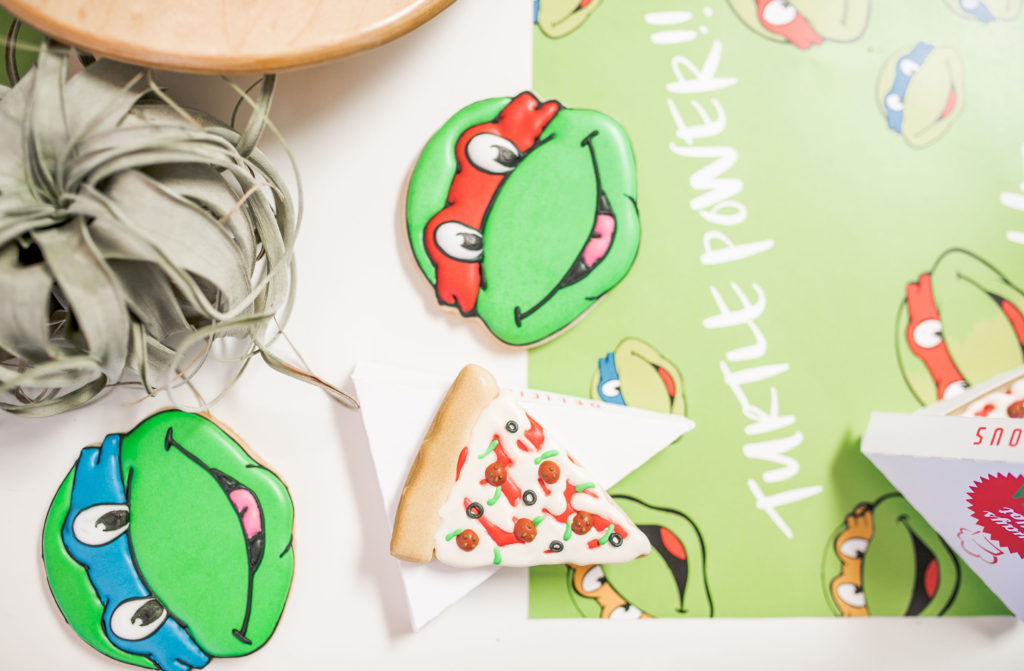 Did you notice our cute cocktail stirrers from Happily Ever Etched?! Always about those details!!!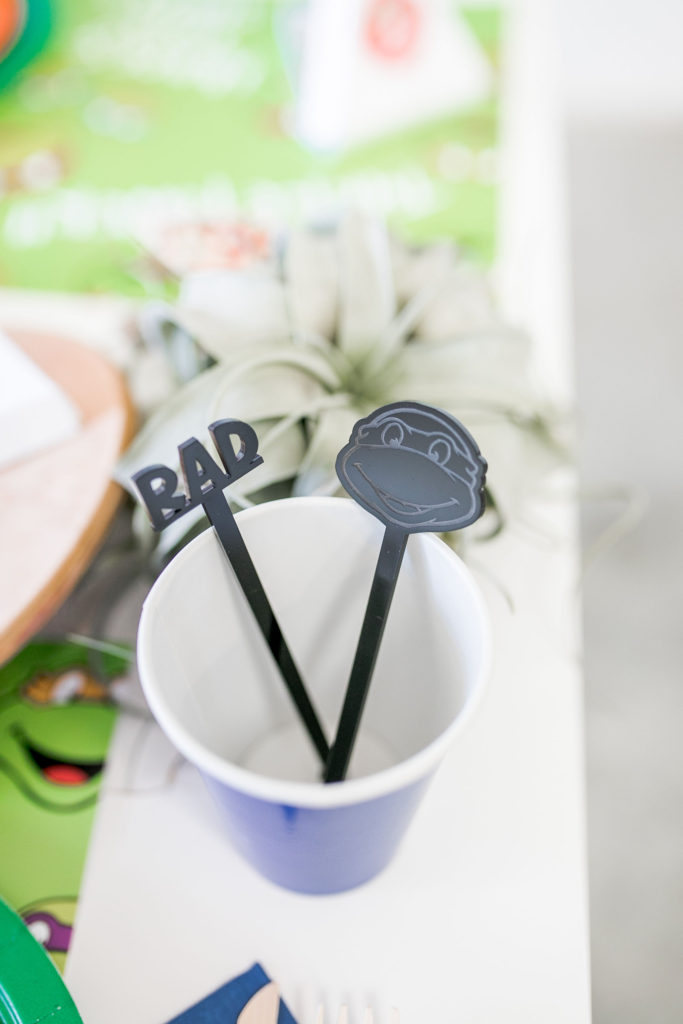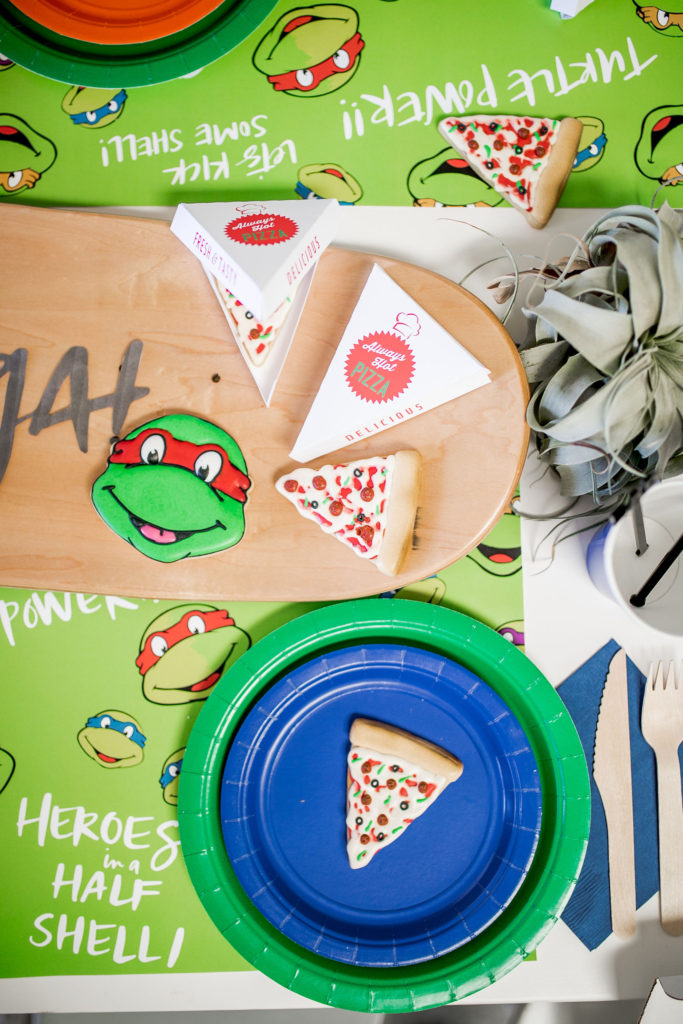 Then we added masks!!! If you're boys are like mine, they like to dress up so these were the perfect detail for a boy party. They are done by the talented Melissa Stitches on Etsy and you can get them here!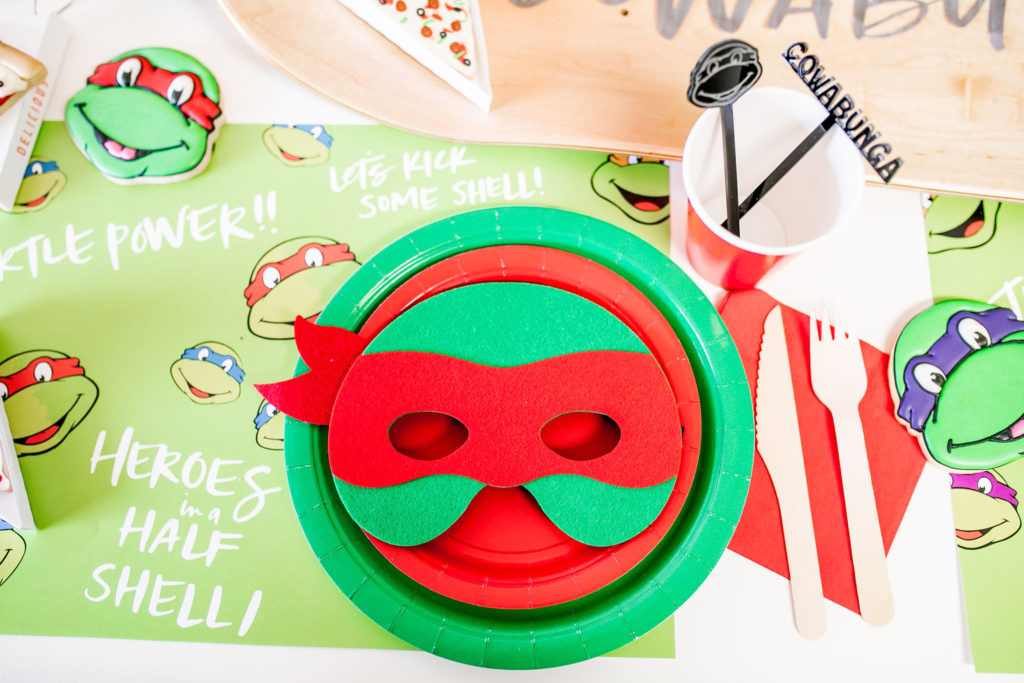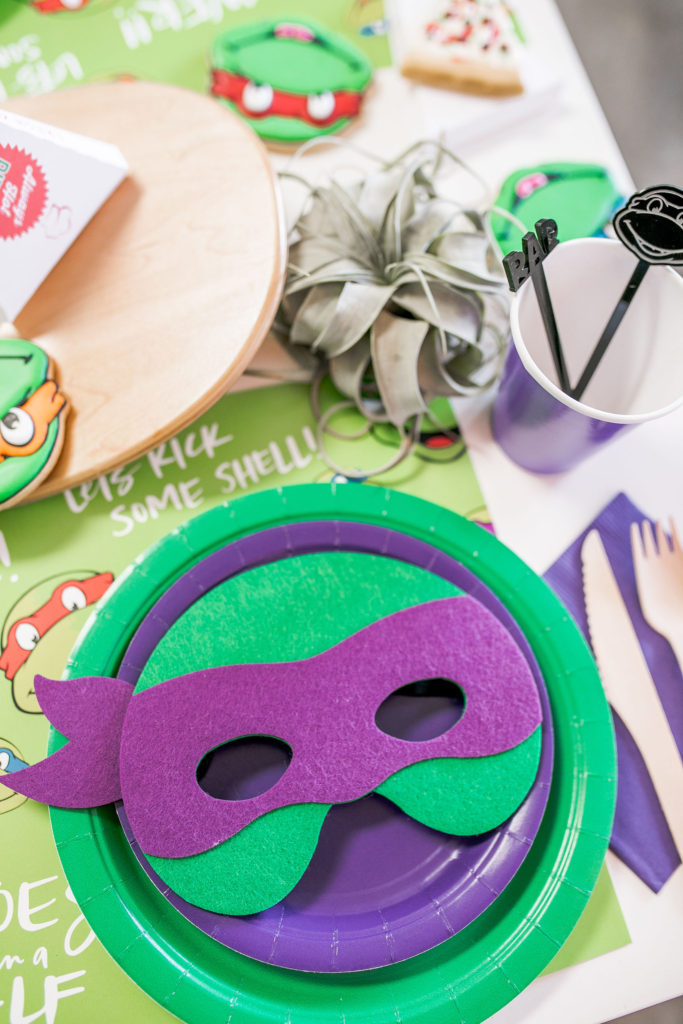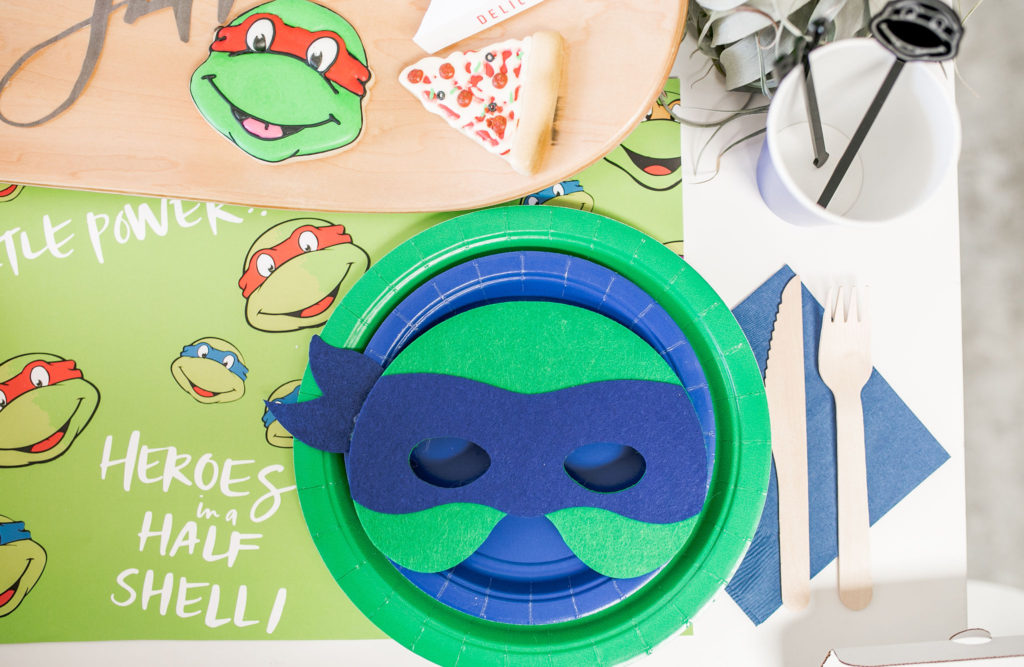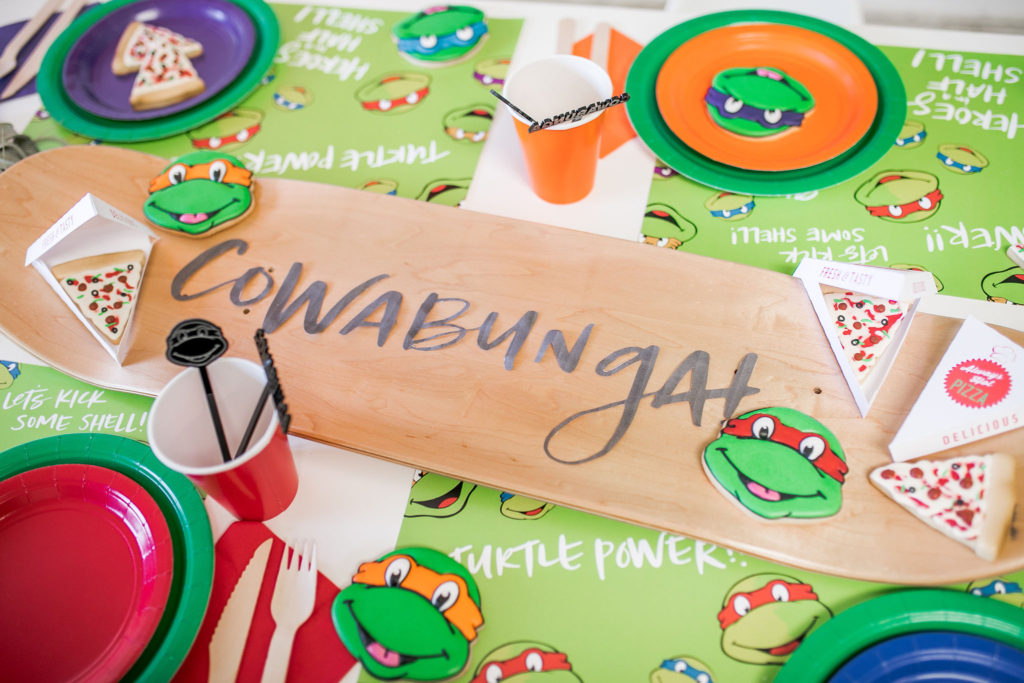 Time to add in some crazy boys to all the fun!!! They are each wearing Chaser Kids of course, our favorite tee line! I begged Leah to let me have Henry in a shoot because he's so cute but he was NOT having it, haha, next time Henry!!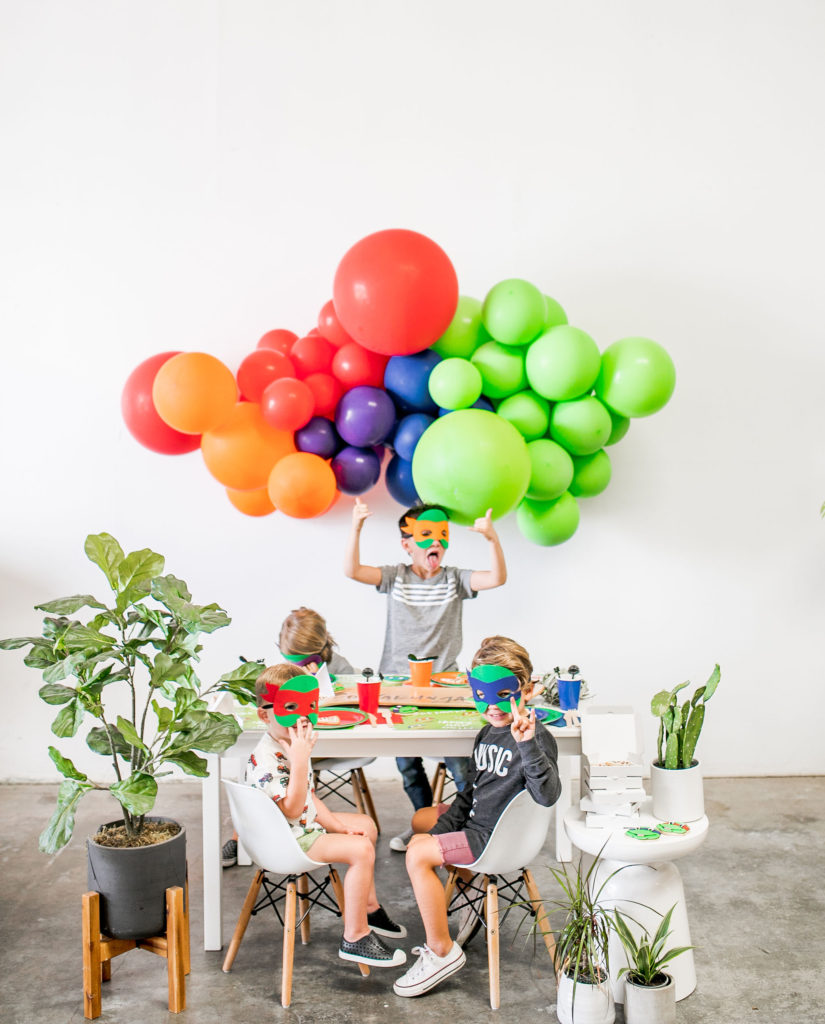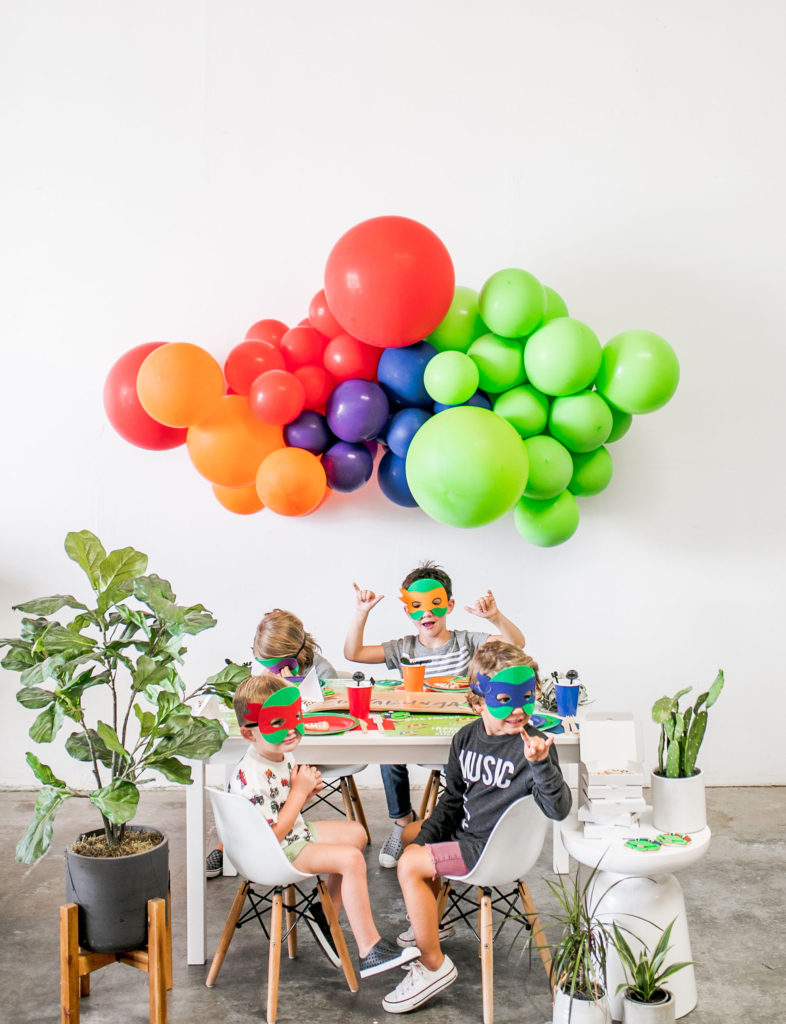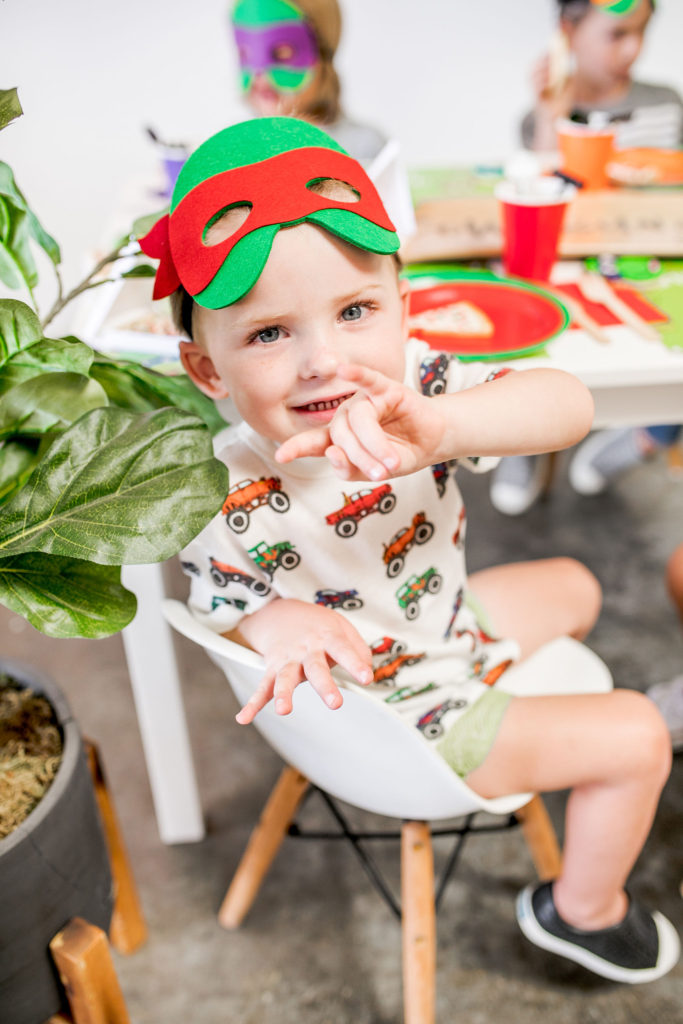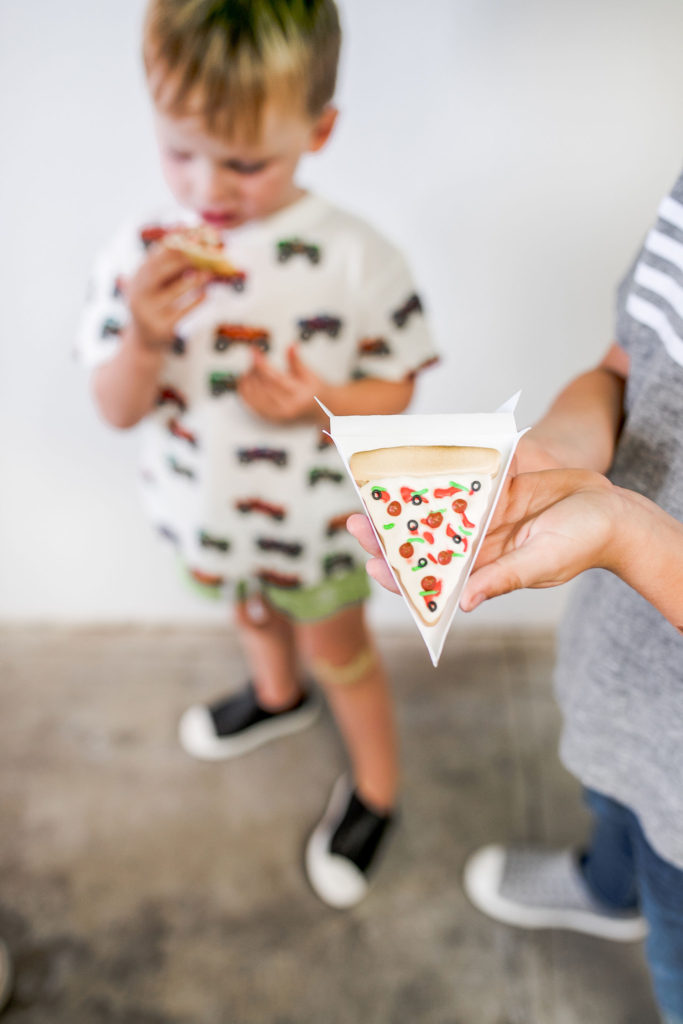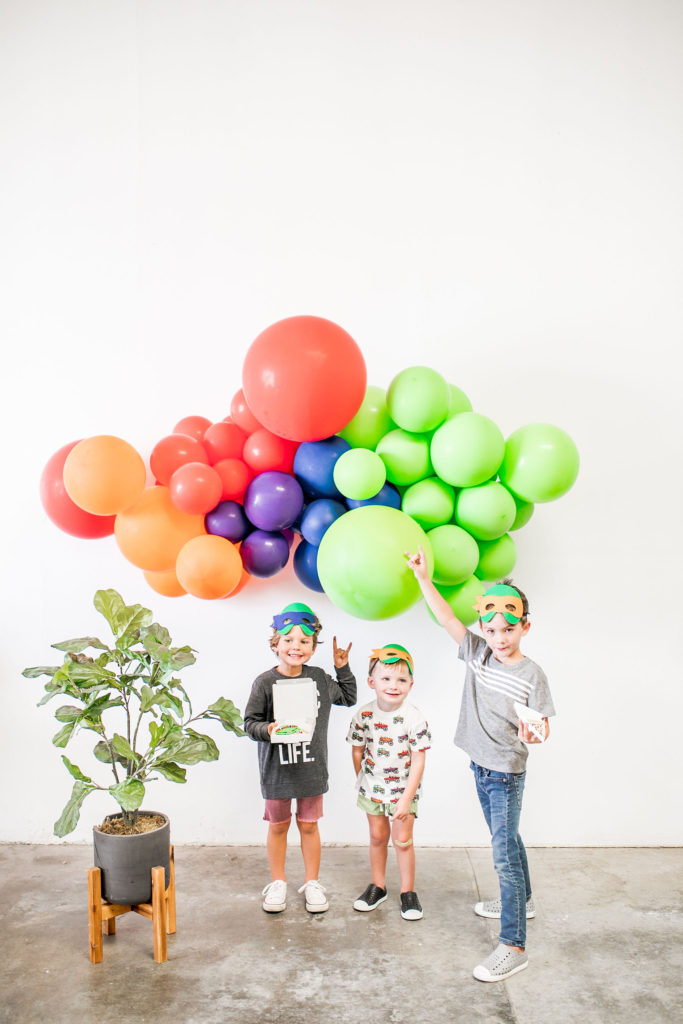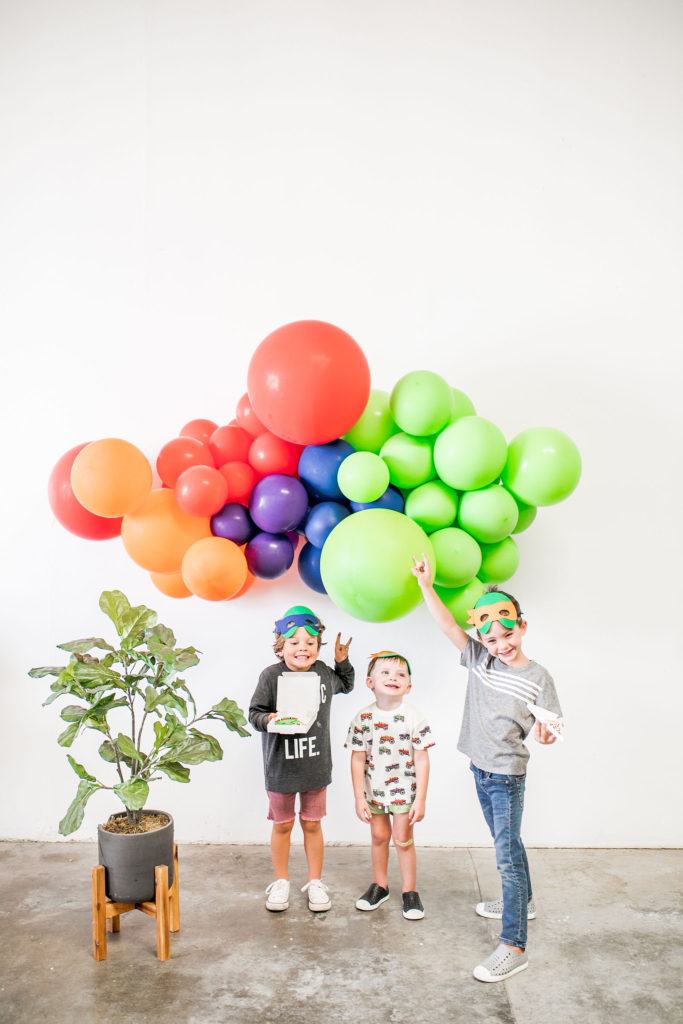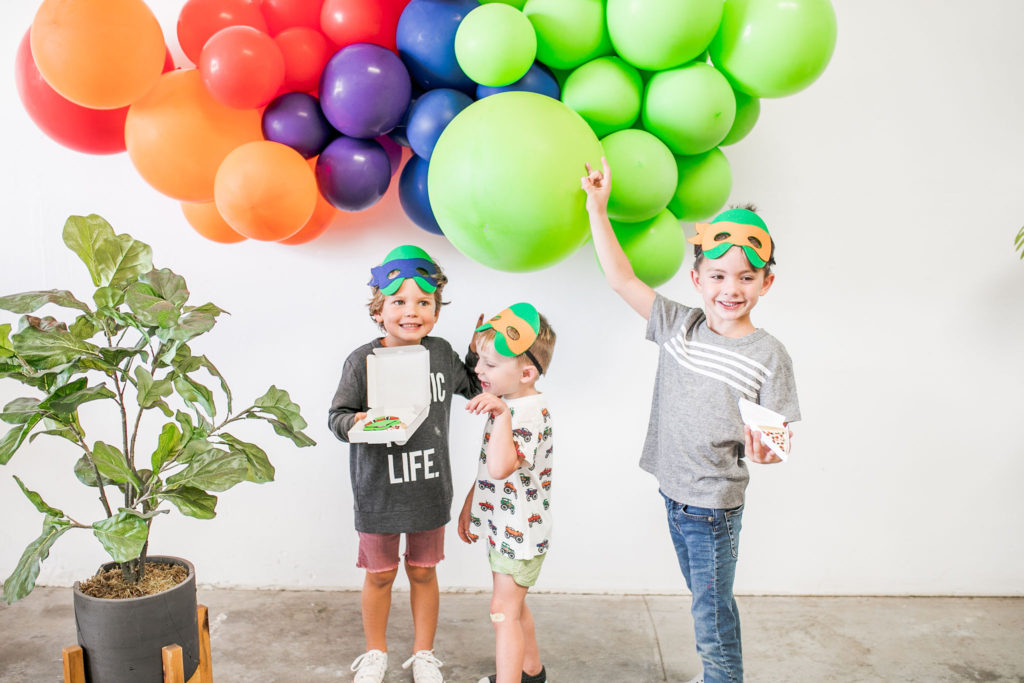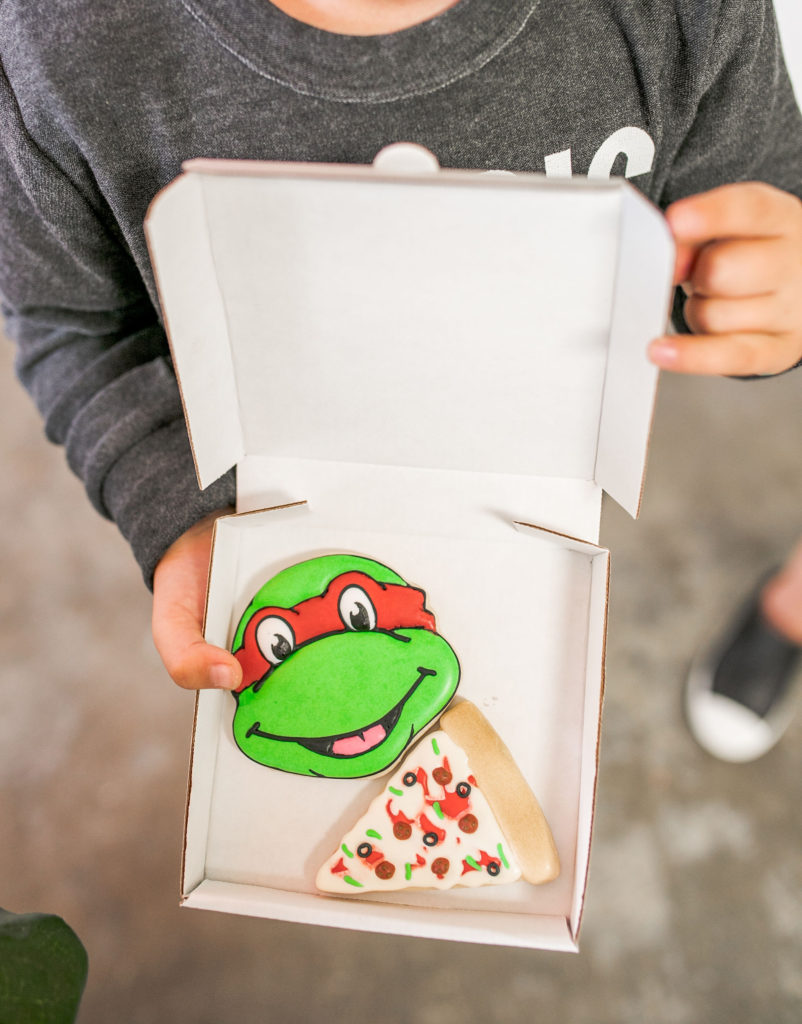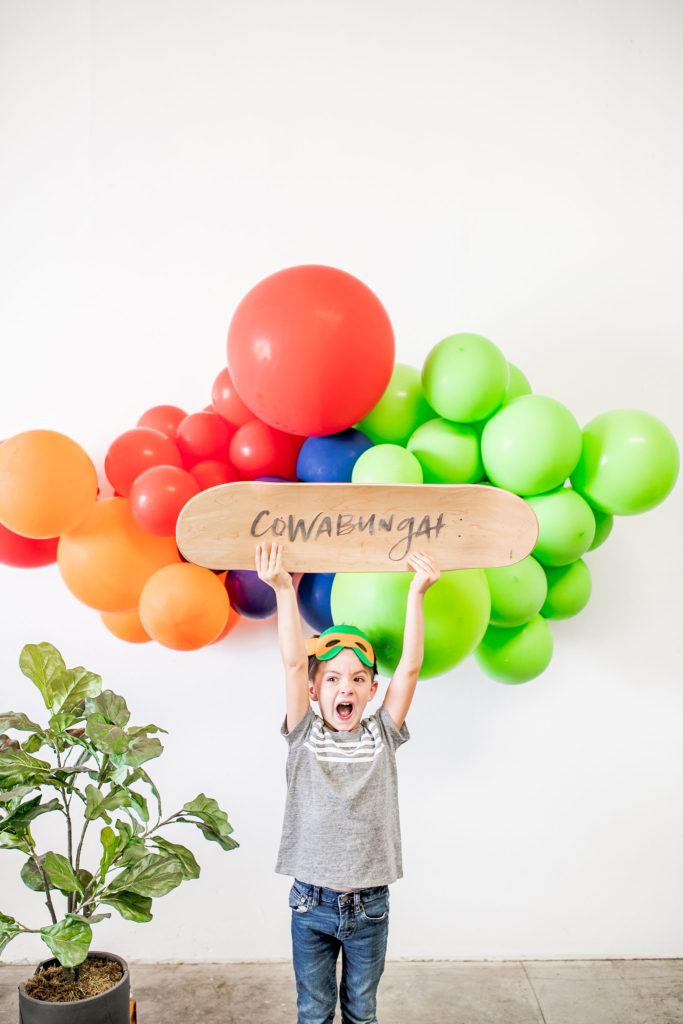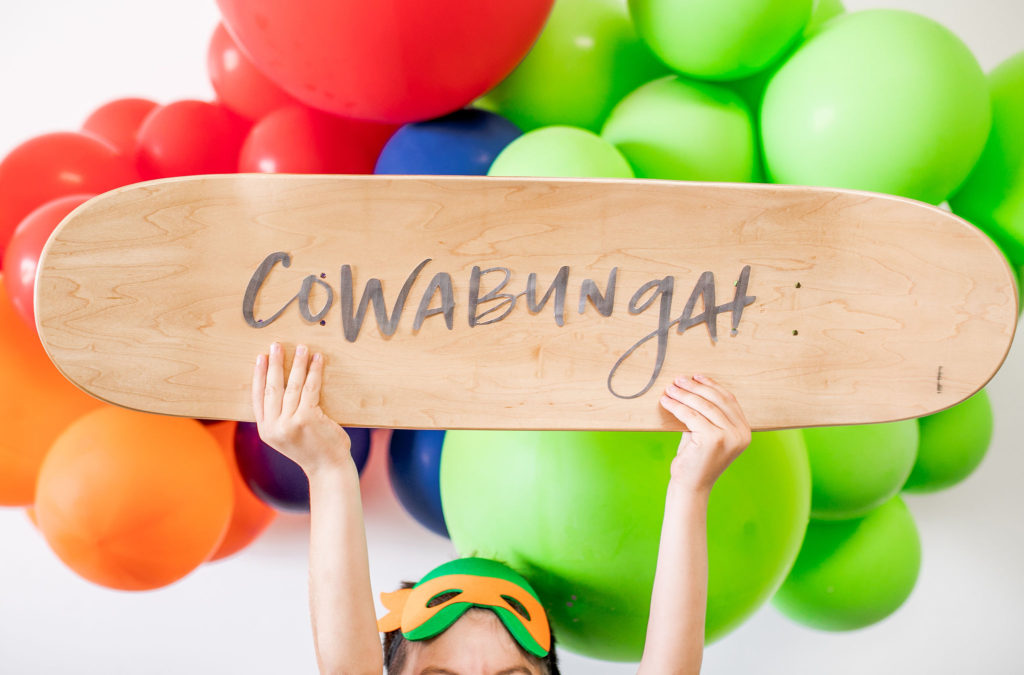 And that's a wrap! Just stay tuned, the 90's fun is just starting!!
xx
Jacquelyn