Yes, you read that right, Easter Cards!! You send Christmas Cards, Birthday Cards, even Thank you Cards (if you're polite) so why not Easter Cards?! We thought it would be such a fun touch to let our families know we were thinking about them. And let's be honest, the colors for Easter are much more fun to play with then Christmas!!
We asked our friend Kayla Adams, a super talented graphic artist and photographer, to create something for us. We gave her some color inspriation and wording, and asked her to do what she does best – graphics instead of calligraphy! Clearly we love calligraphy but sometimes it's nice to do something a little different. What she created is so darn cute and playful, we think you'll love them!
Photos by Kayla Adams (multi talented lady!!)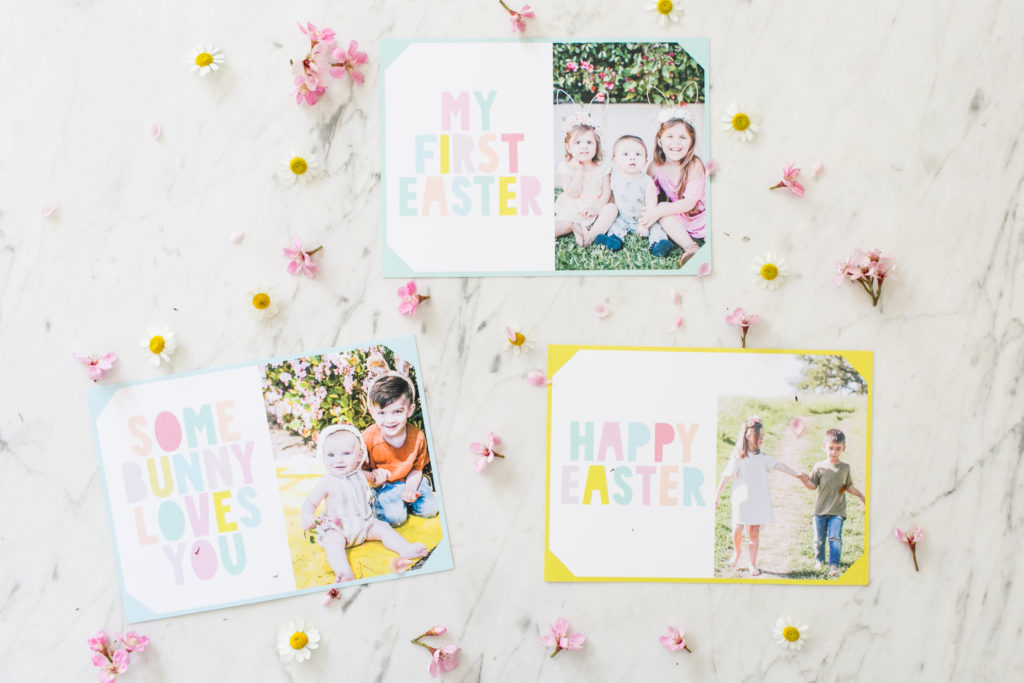 Let's start with Abby's kiddos – Dylan and Jett! They are getting so big!! Dylan turns 7 today and Jett is 5 in a few months. This whole idea was Abby's, she loves sending cards to her family for Valentine's Day and thought Easter would be nice this year for a change. Her card has a simple "Happy Easter" with a yellow border, which goes against those pretty green hills so well!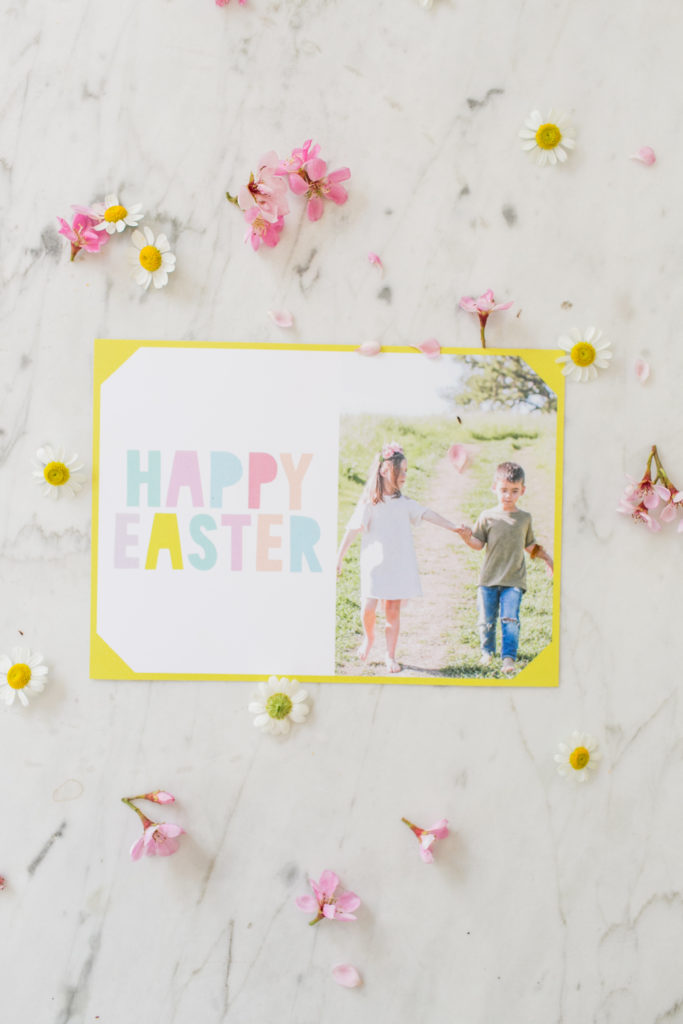 Next up are my two little bunnies, Cruz and Court! I asked for a blue border, since duh, two boys!! And I'm loving the "Some Bunny Loves You" wording with the two of them cheesing with their bunny ears on! Court will be 3 a few days before Easter and Cruz will be 8 months the following week. Where does the time go?! Court's first Easter was when he was just a few days old and just like that it's Cruz's!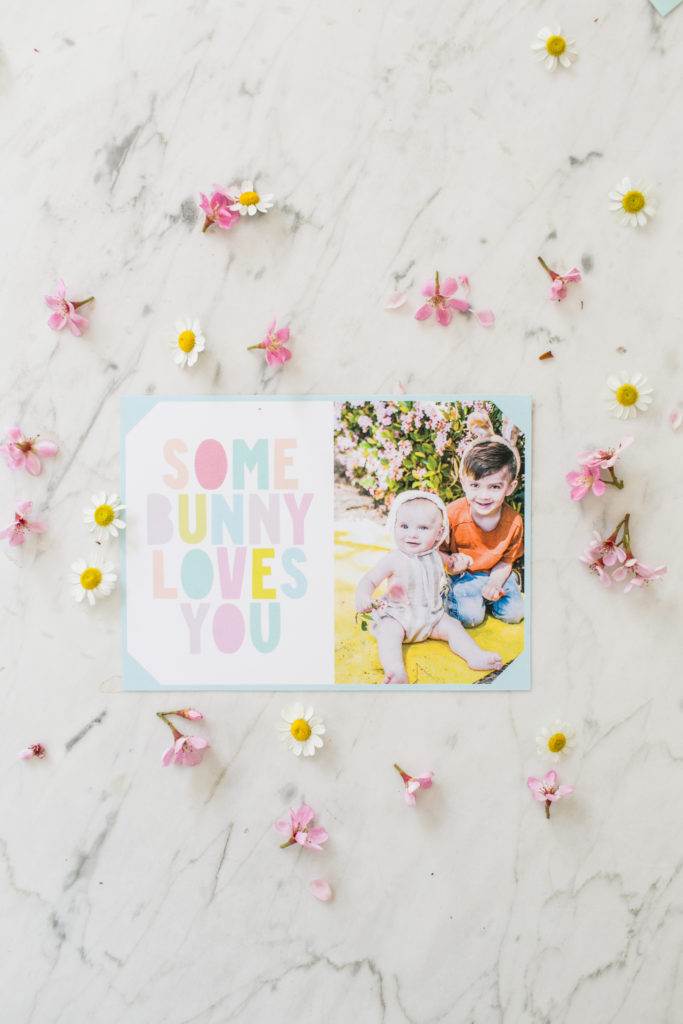 Last up is Leah's brood! Edie, Isla & Henry… Edie just turned 5, Isla will be 2 soon and Henry will be celebrating his 1st Easter at 8 months old! So we decided to celebrate that milestone with a card saying "My First Easter". His big sisters look pretty proud showing him off for it!! These three have so many fun Easters ahead of them, I can't wait to watch them grow!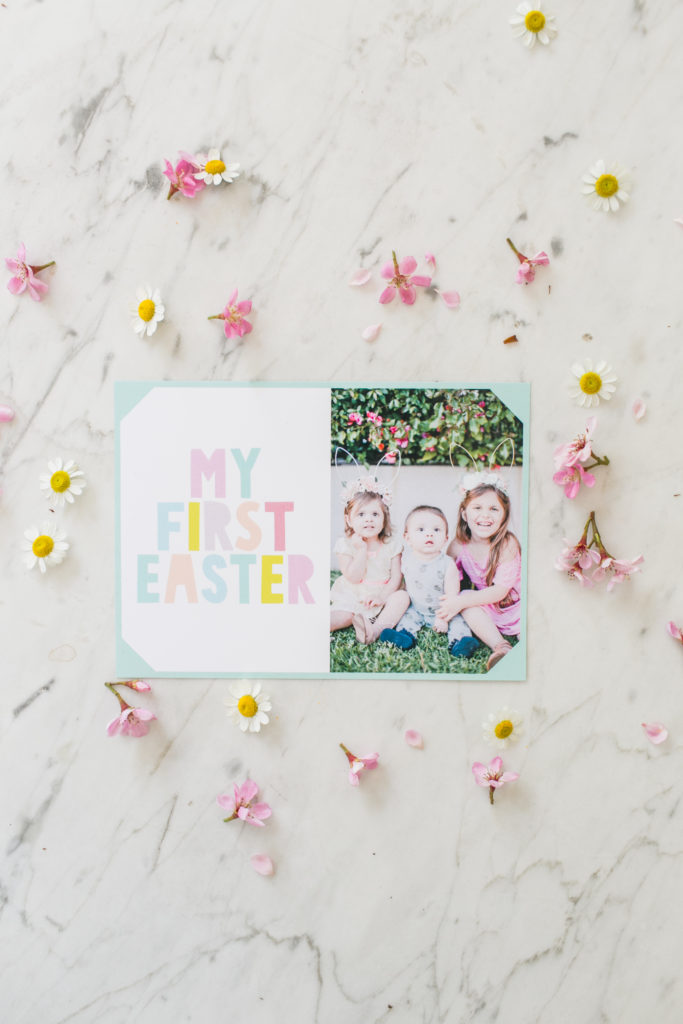 There you have it! Some fun ideas for how you can add some Easter fun to your resume!
xx
Jacquelyn