With littles running around, all natural and eco-friendly products are a must a must in my home. This year's Easter egg dying was all about the all natural ways. I have seen for years now on Pinterest how you can use vegetables, fruits, tea, and even flowers to dye your eggs. I was a little skeptical if they would turn out the way they are presented in the pictures. I'm happy to say, Yes! This year, I went for pinks and yellows for my color scheme. I'm really into the combination of shades of pinks and mustard yellow mixed with light wooden elements. Alongside the all natural dying, I included eco-friendly wooden eggs to give me that wooden element I love so much. Good pal, Meghann Miniello came by and hung out with me and took those wooden eggs to the next level by painting fun designs on them. Of course, dying eggs with your kids is a must, but I always set time aside for doing some myself. Get your girlfriends together, grab some wine, and create some beautiful bowls of eggs that you could set out for your Easter decor.
See our past creations here and here.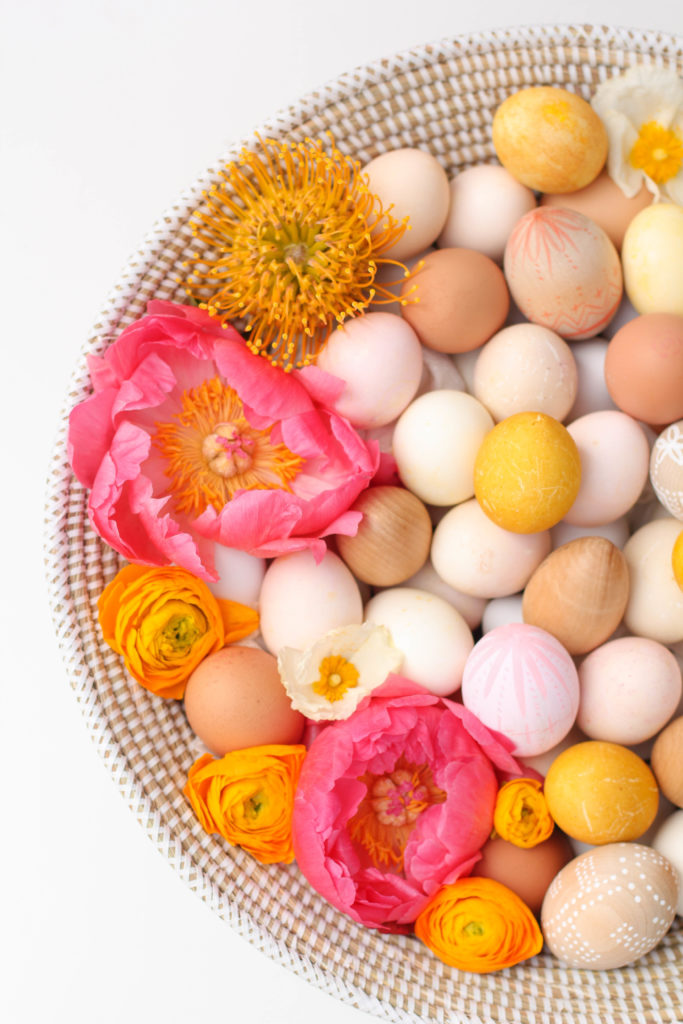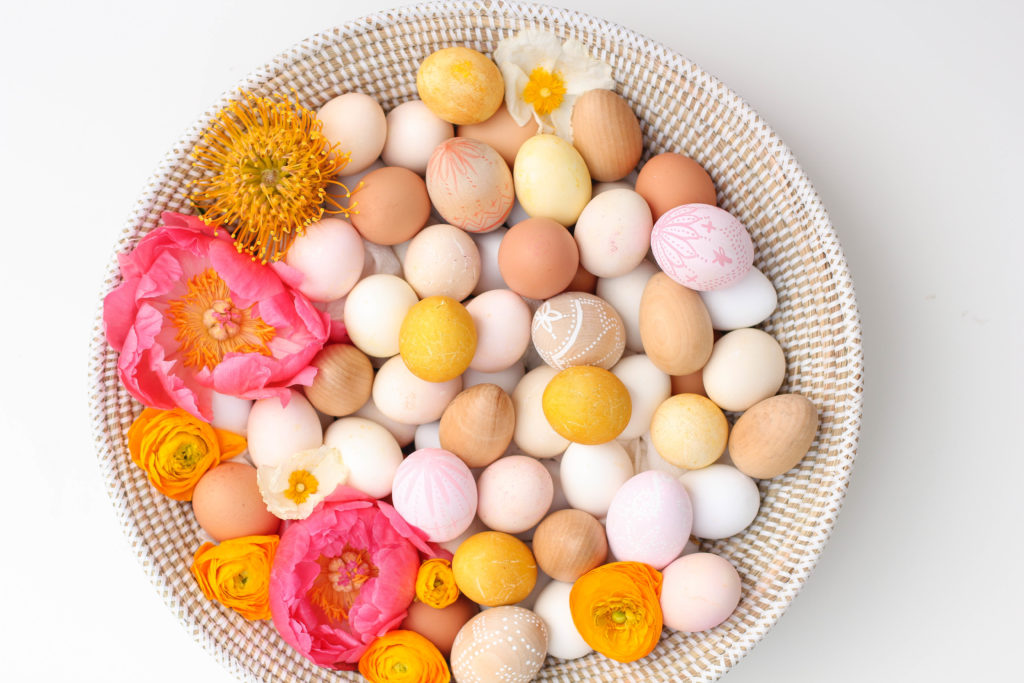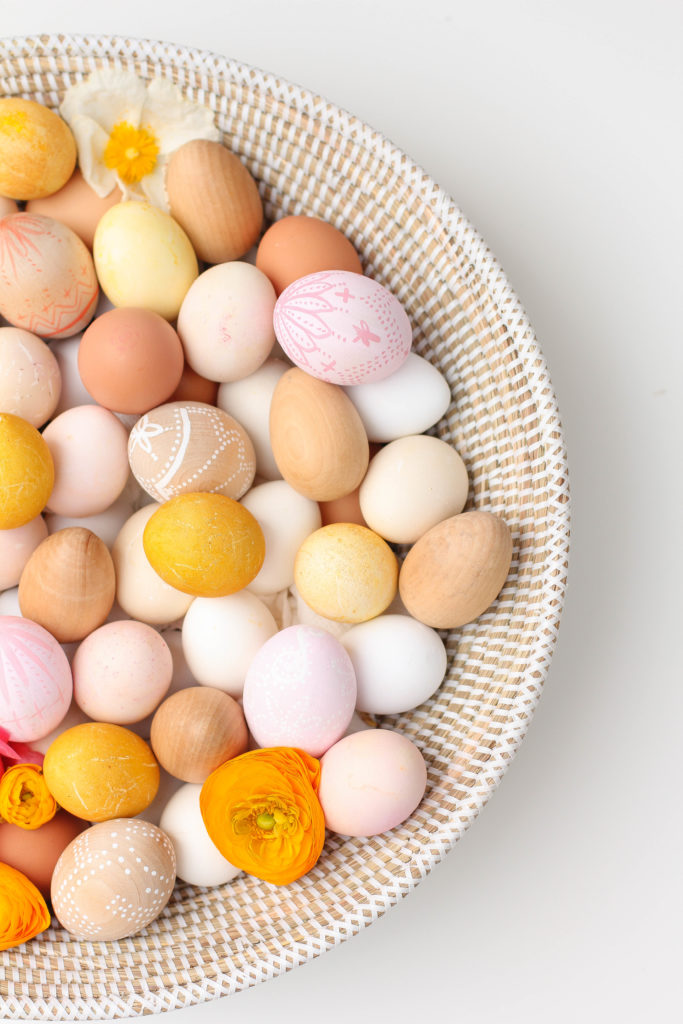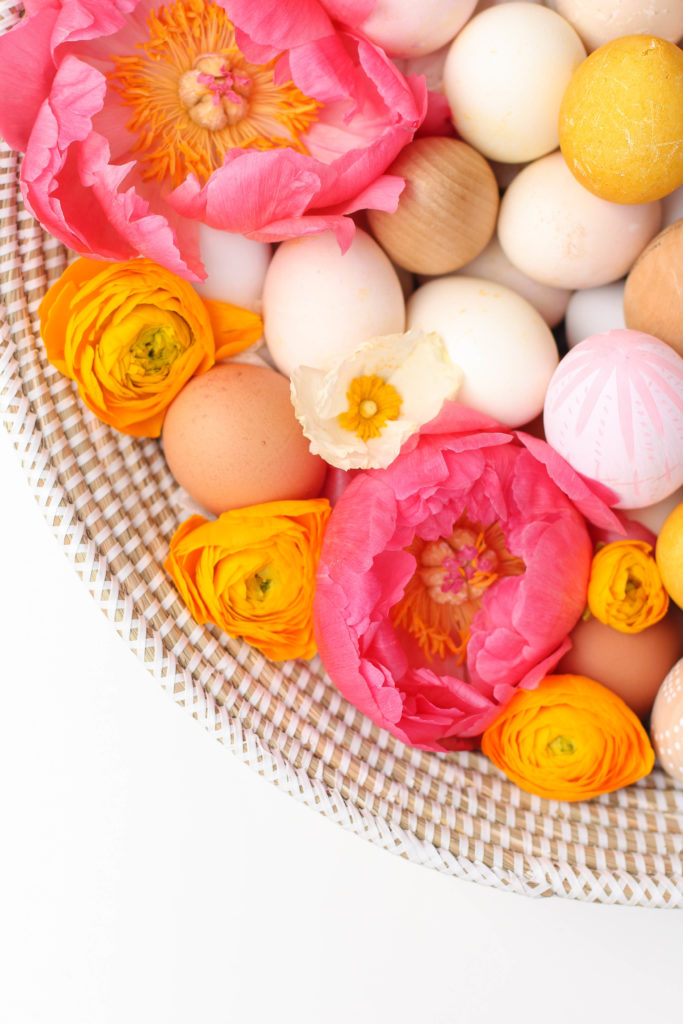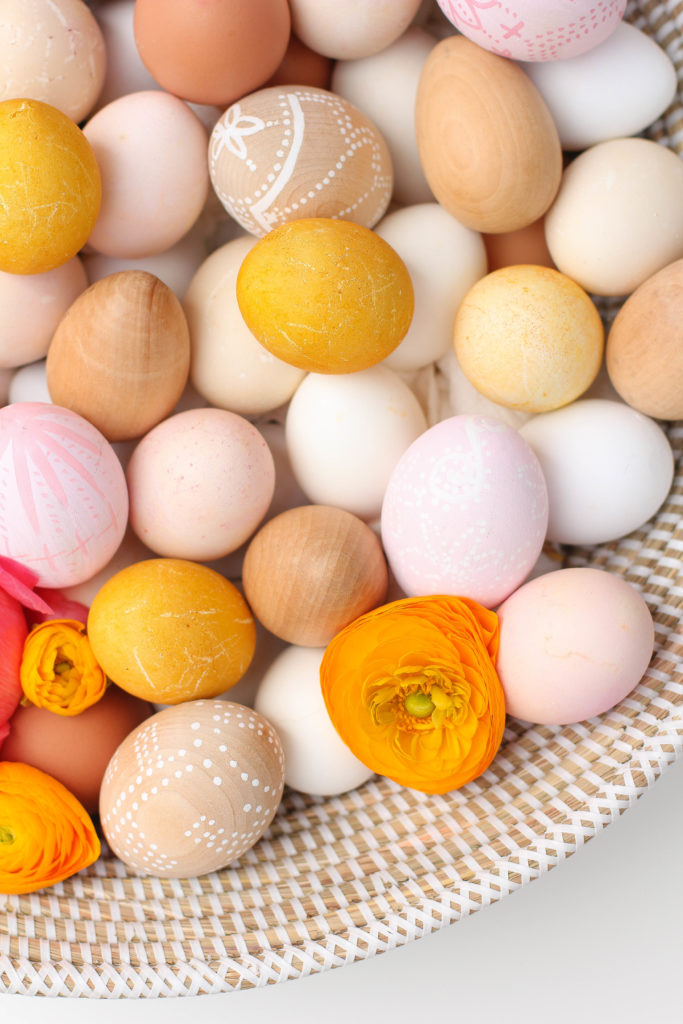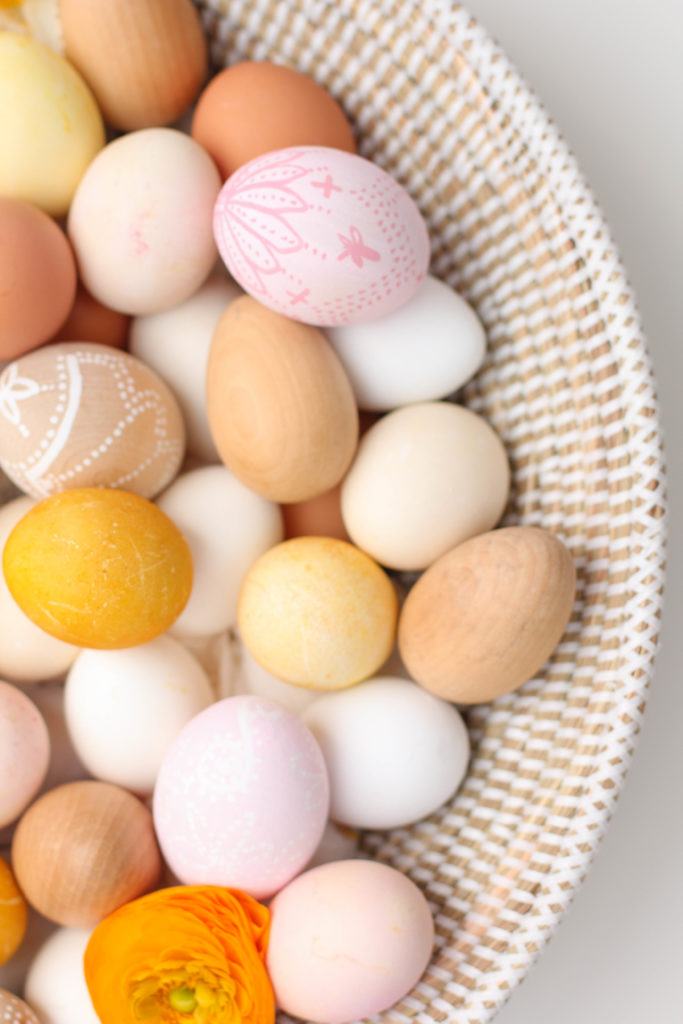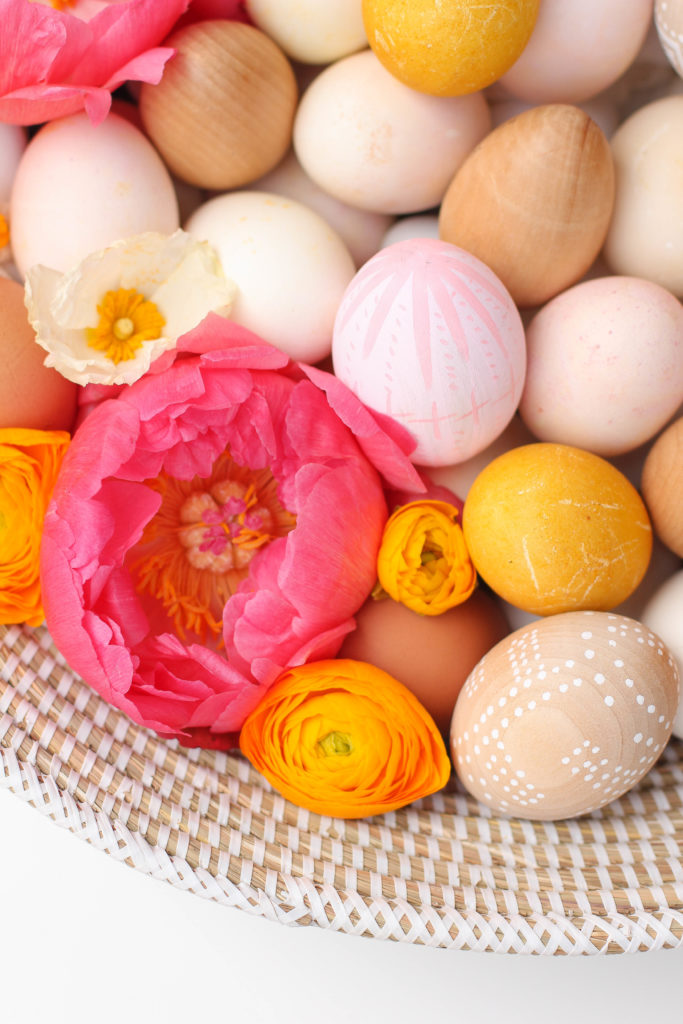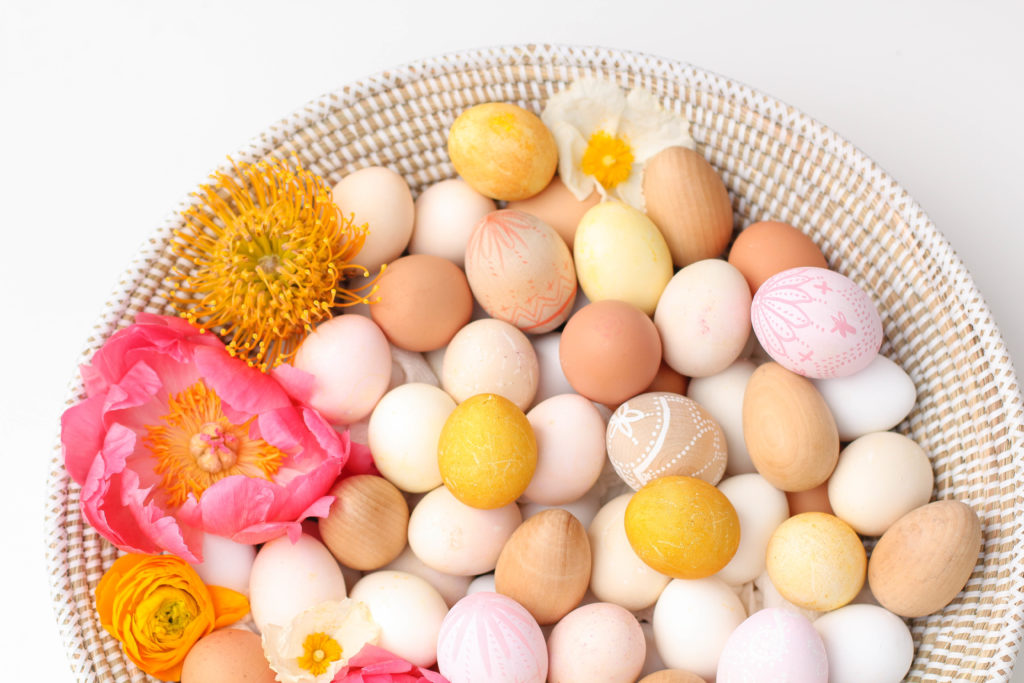 Here is what I used for pink and yellow tones in my eggs…
Tip: I left some in for only a minute or two, and others I left in longer for a deeper hue. To achieve my mustard yellow color, I left those in for two hours. It created the perfect mustard hue. I wanted light hues of pink, so if you want a darker pink leave your eggs in the beet water for a couple hours.
Yellow
Mustard Yellow
Stir 2 Tbsp. turmeric into 1 cup boiling water; add 2 tsp. white vinegar.
Faint Yellow
Simmer the peels of 6 oranges in 1-1/2 cups water for 20 minutes; strain. Add 2 tsp. vinegar.
Pink
Light Pink
Chop 4 oz. amaranth flowers and simmer in 2 cups water; strain. Add 2 tsp. white vinegar.
Mix 1 cup pickled beet juice and 1 tablespoon vinegar.
Dark Pink
Cut 1 medium beet into chunks and add to 4 cups boiling water. Stir in 2 Tbsp. vinegar and let cool to room temperature; remove beets.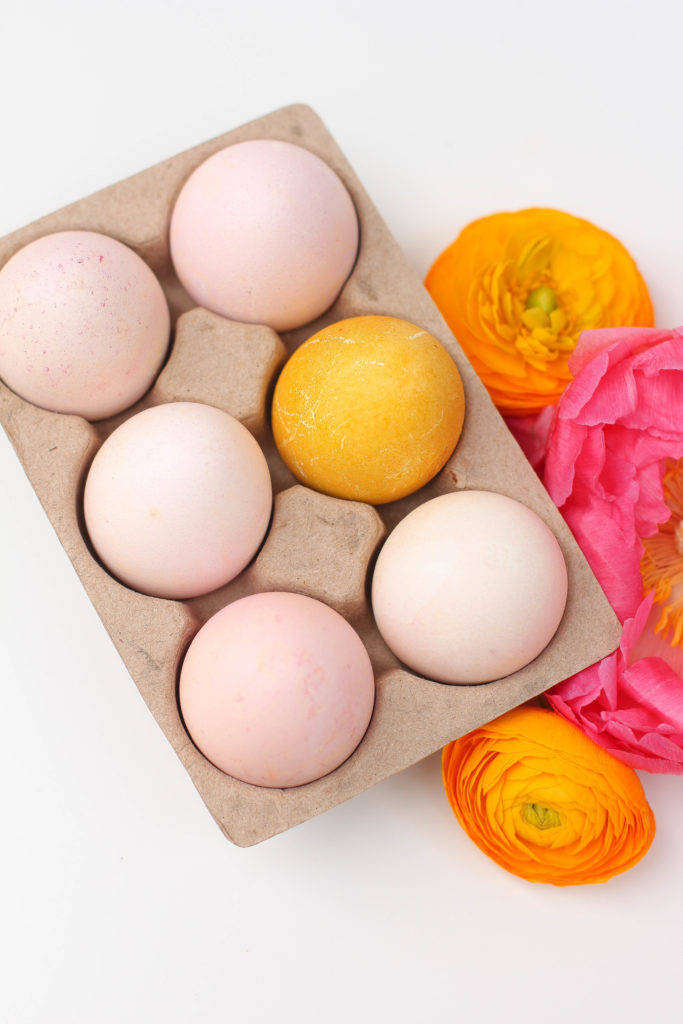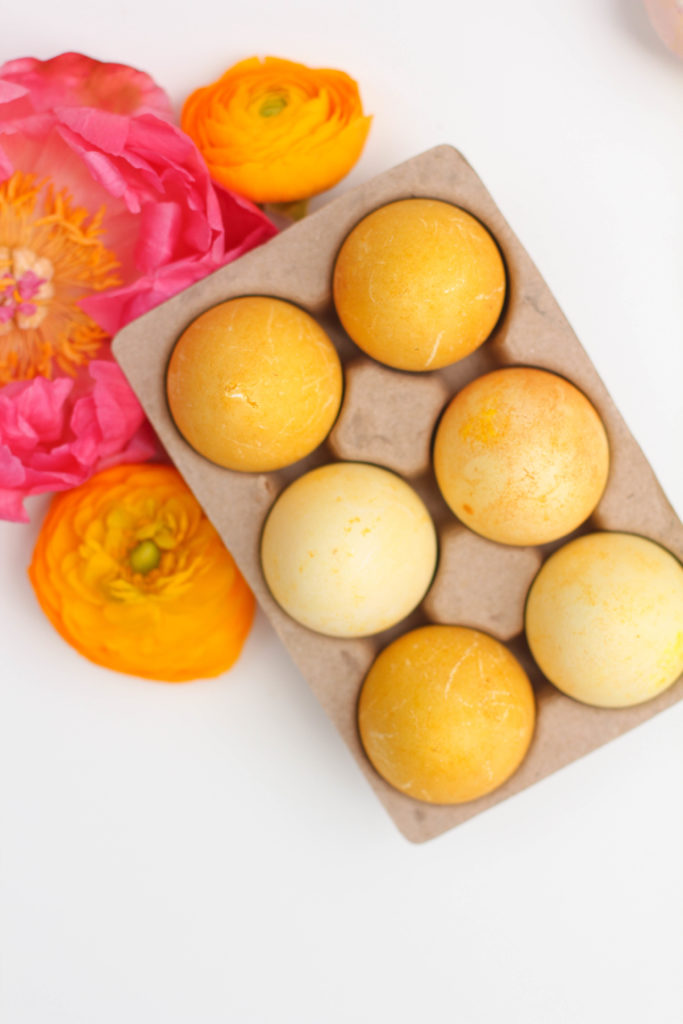 Mixed in were plain wooden eggs I got here from Amazon. This is where Meghann Miniello came in and gave some of those pretty wooden eggs a makeover. I love to put all the eggs in my Little Market Woven White Basket and set it on my countertop as a decoration piece.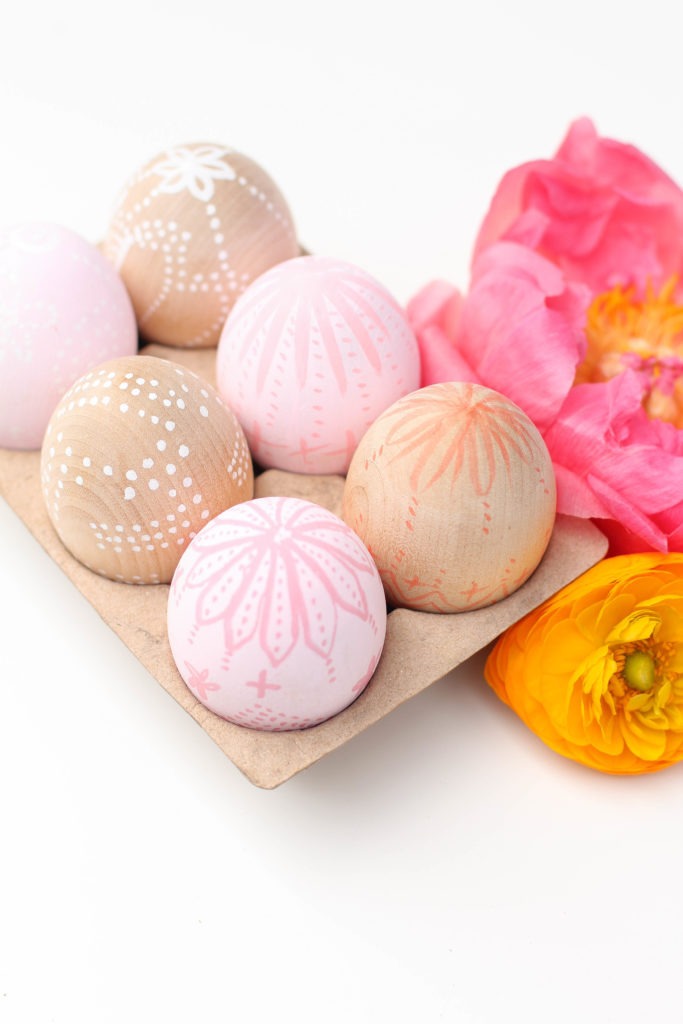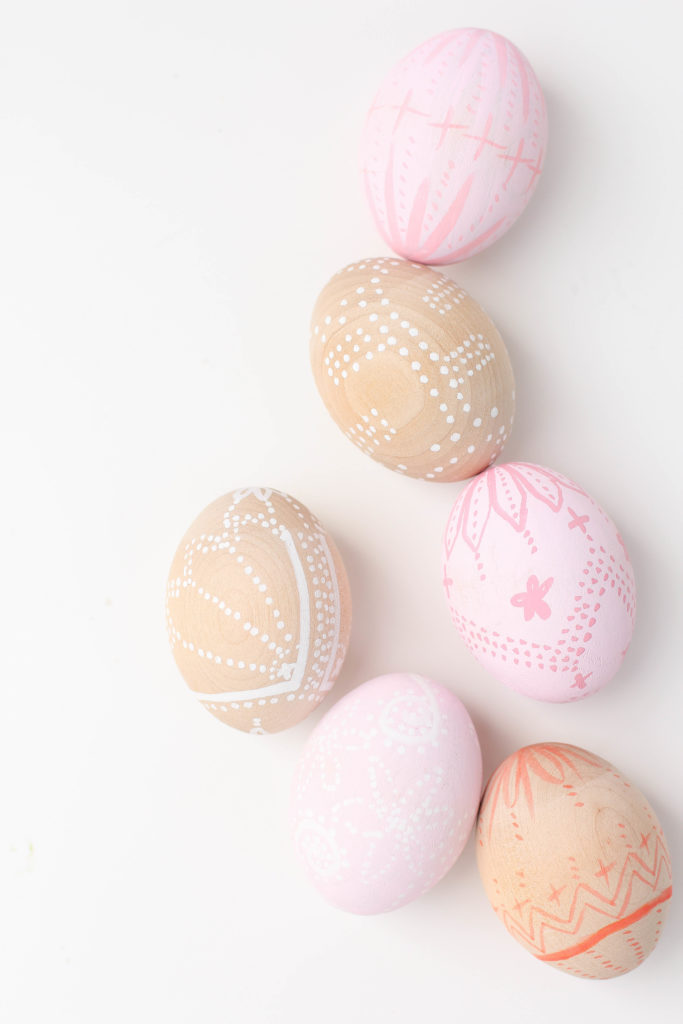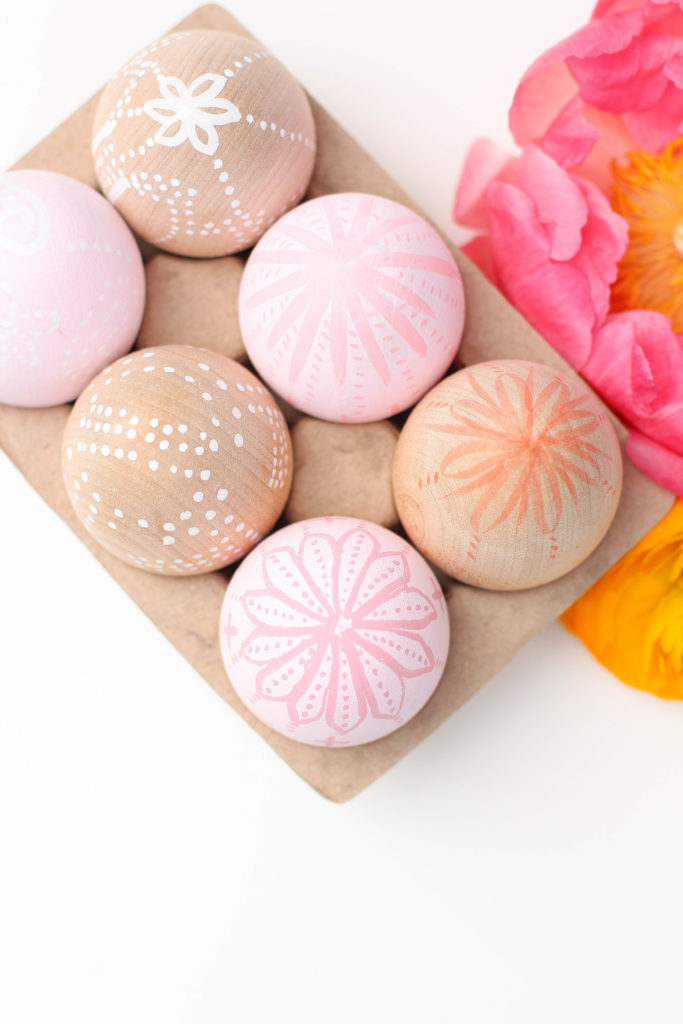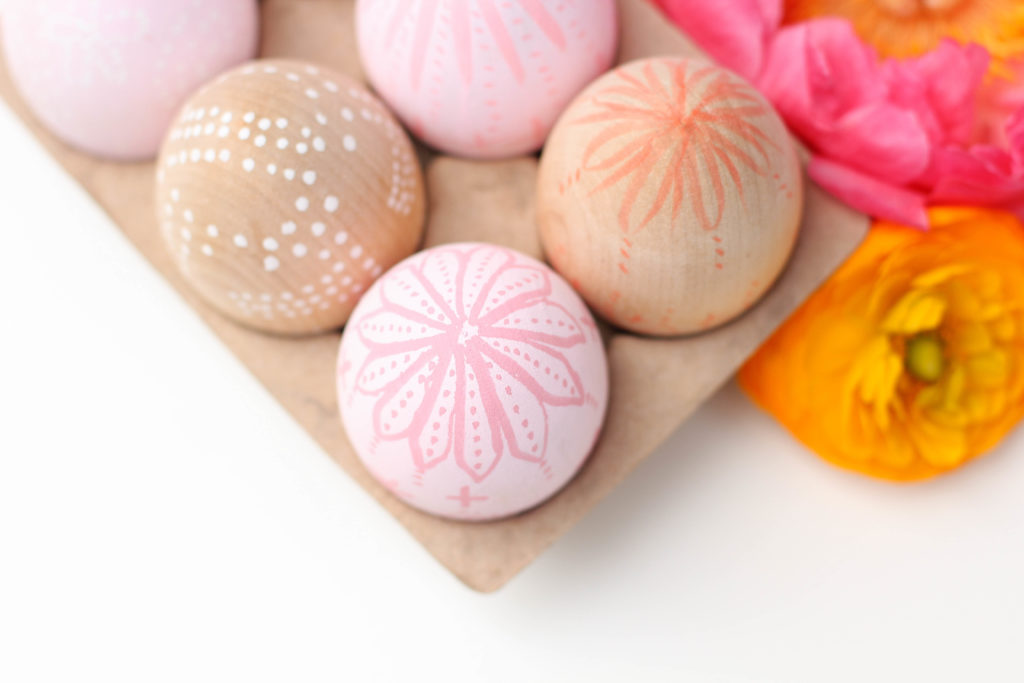 So cute right?!? We would love to see what you created!
Tag us with #beijoseasteregg
xx
Abby