---
Holiday baking is a tradition for my family, and this easy persimmon tart is a family favorite for the holidays. Ever since I was little, I can remember my grandmother always baking up delicious treats for us to munch on for Christmas. The yummy treats don't stop on my side of the family. Also, my mother in law loves to bake for Christmas. She will spend days before baking all day, so there is a bounty of desserts to pick from. She is one of those ladies that will gift a whole plate of assorted desserts to her friends.
One of the items she loves baking with is persimmons. Ripe Fuyu persimmons are like ripe nectarines or pears, firm but yield to gentle pressure, and oh so good. This easy persimmon tart uses both the firm and ripe Fuyu persimmons. It is made out of December's seasonal produce of pecans, persimmons, pomegranates, and holiday spices and this combination just screams Christmas. Furthermore, this tart is so easy to make, plus you can make it days before which is a win in my book. If you are a dessert gift giver for the holidays, I highly recommend gifting this tart, an alternative to the assorted cookie platter.
And, it's dairy free :)
Photos by Alyssa Onaka Photography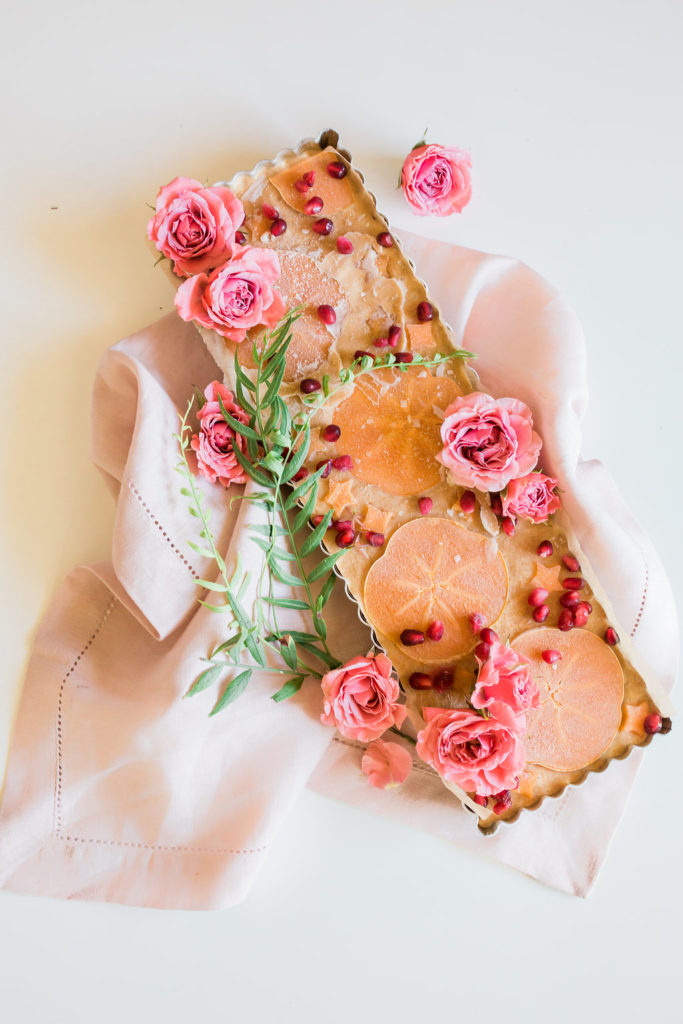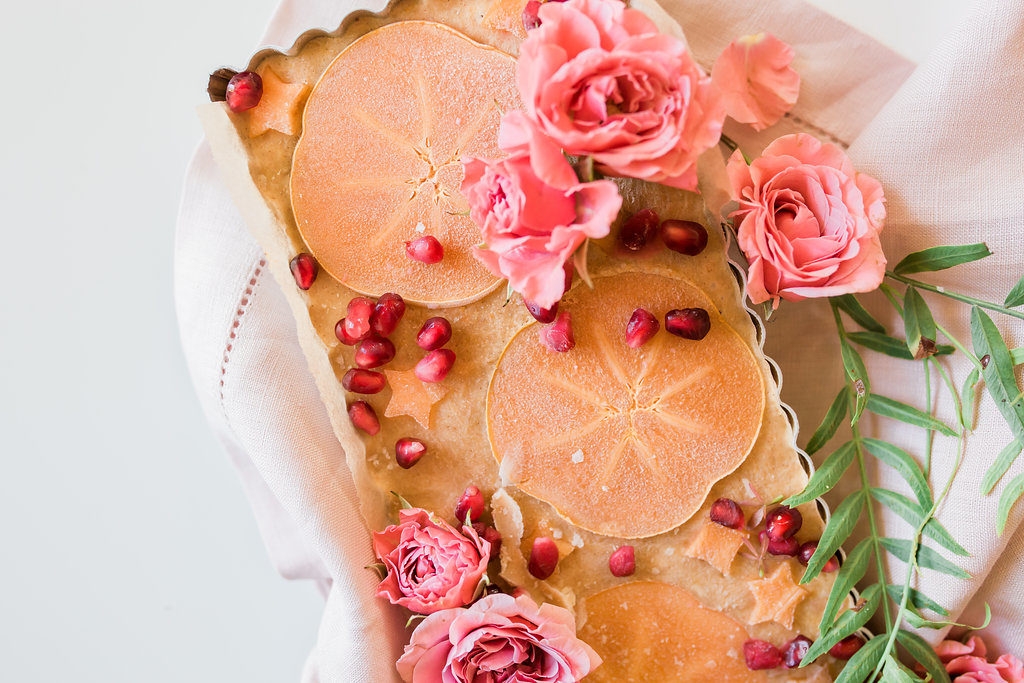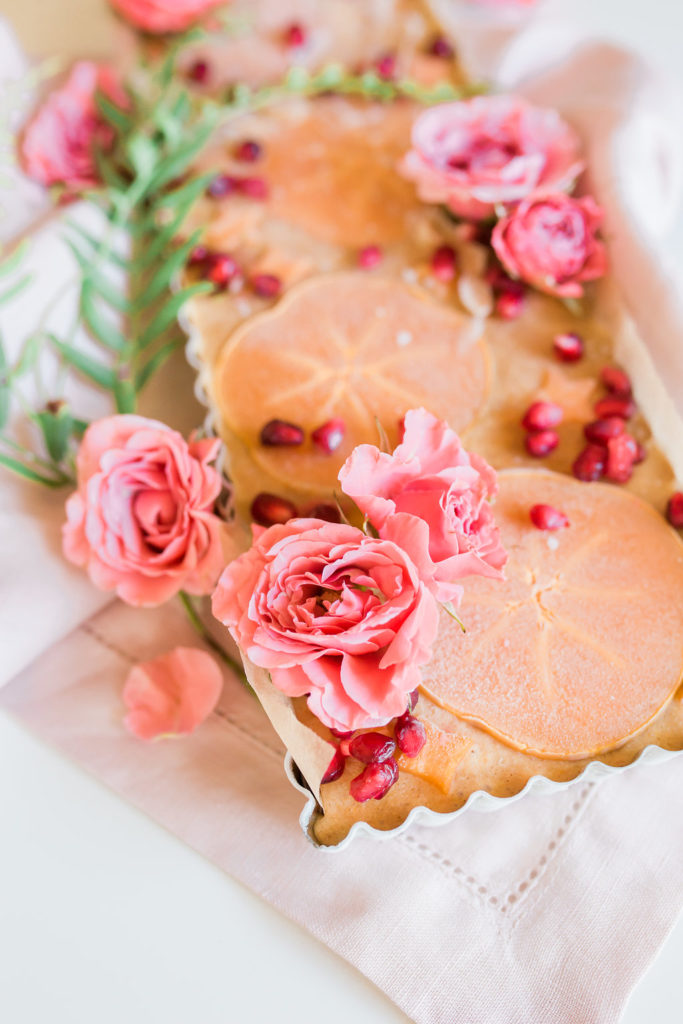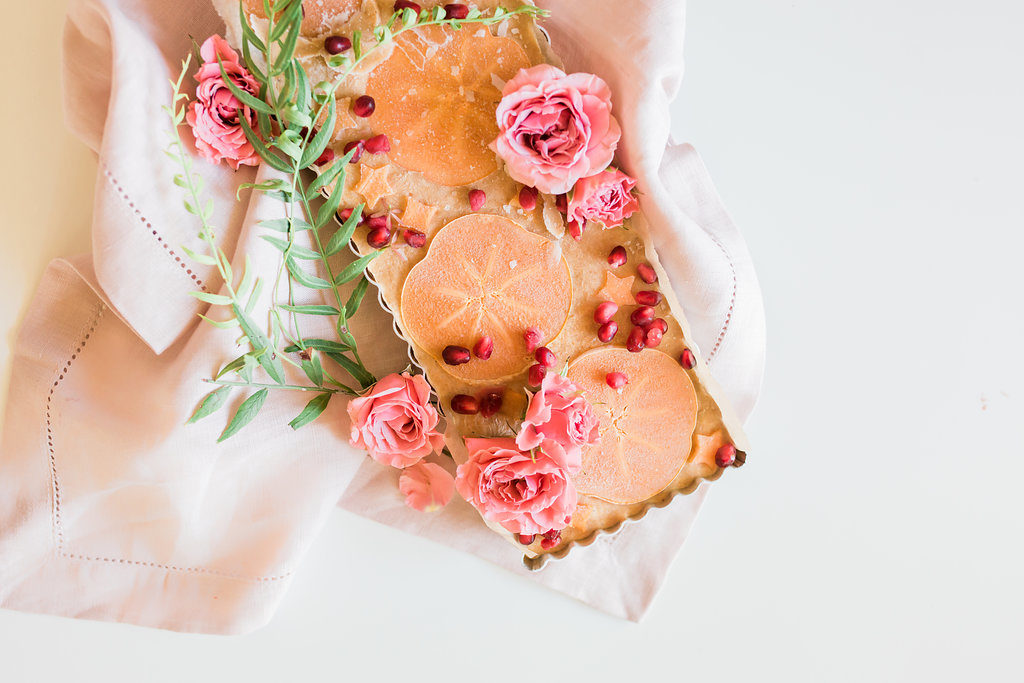 I N G R E D I E N T S
3 cups pecans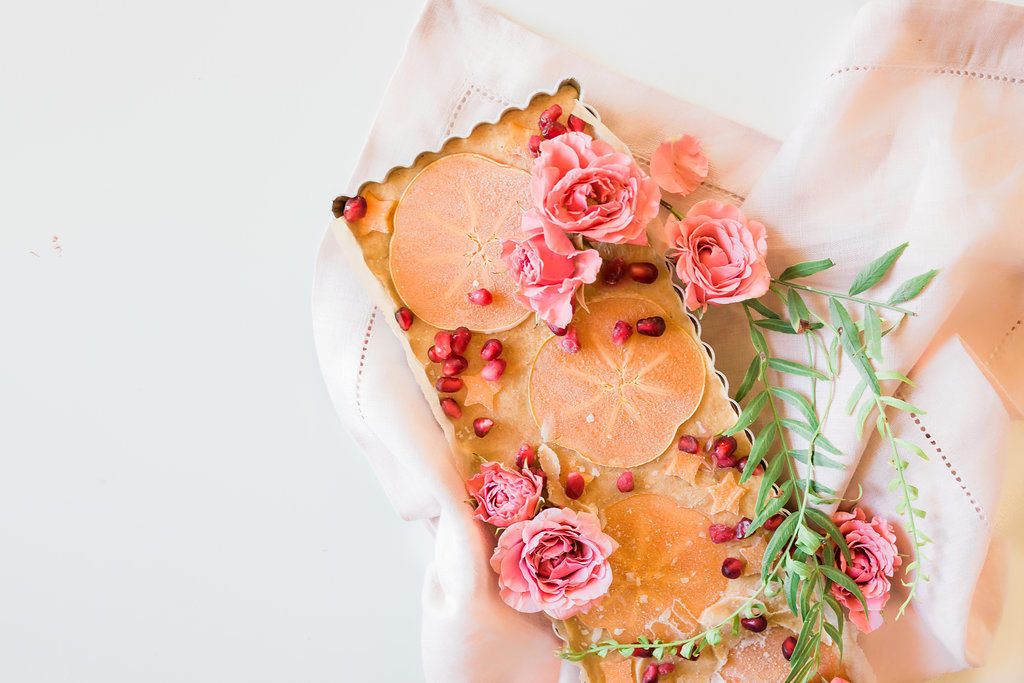 D I R E C T I O N S
Lightly grease a tart pan with coconut oil or line with parchment paper. Blend 3 cups pecans and dates in a food processor until finely ground, about 1 minute. Pour agave nectar over nut mixture and process until fully incorporated, about 30 seconds. Press nut mixture evenly into tart pan. And freeze crust for about 20 minutes to set.

Peel and pit persimmons, then puree in food processor with chopped pecans and cinnamon until smooth. Taste, add agave nectar if you like it sweeter. Pour over crust and smooth out. Finally, garnish with firm sliced persimmons and pomegranate seeds. Freeze to set. Cover and freeze if serving later.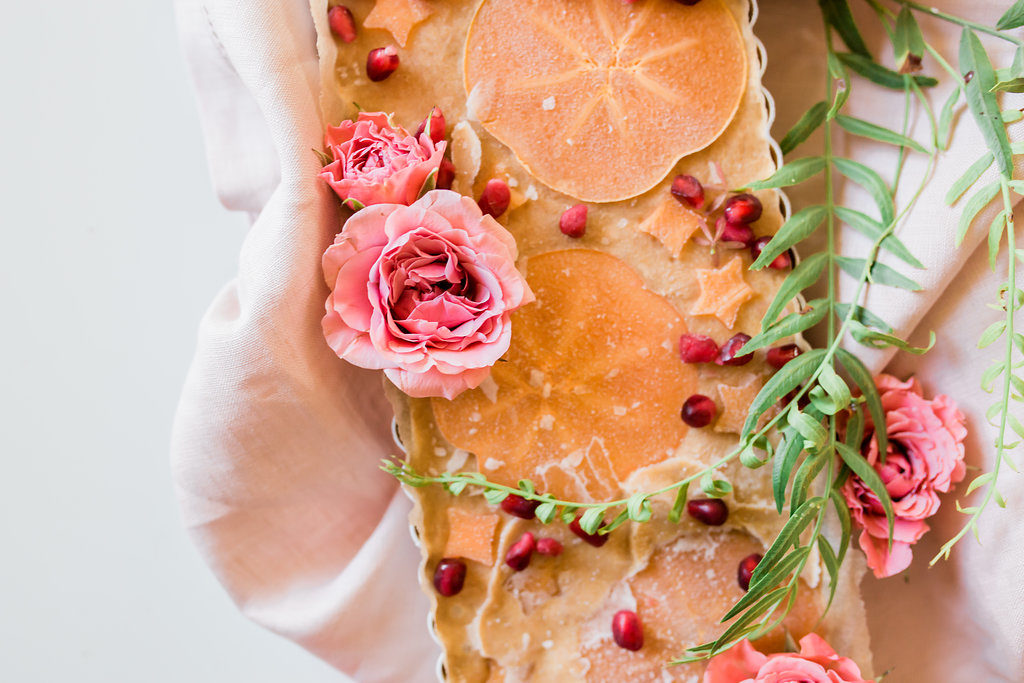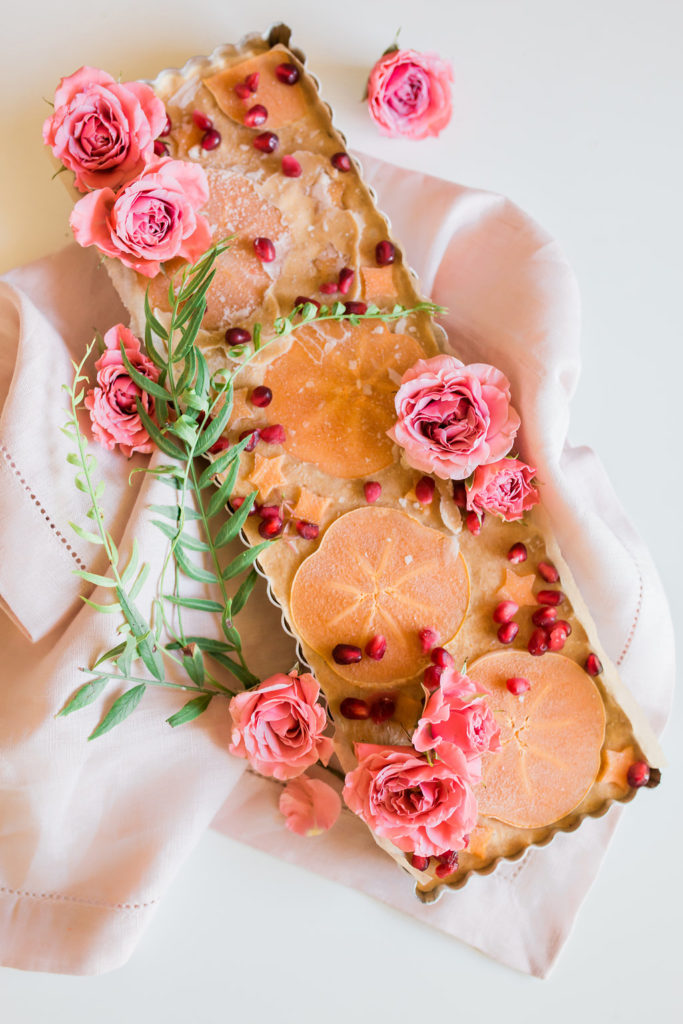 xx
Abby
SaveSave