Grilled Artichokes & Lemon Aioli
During the Summer my husband and I love to grill and this is one of our go to dinner appetizers that is always a hit!  He takes care of the artichokes and I make the dip, it's a joint effort and they are a definite crowd pleaser!!  Anything with this much lemon and garlic is always #1 in my book!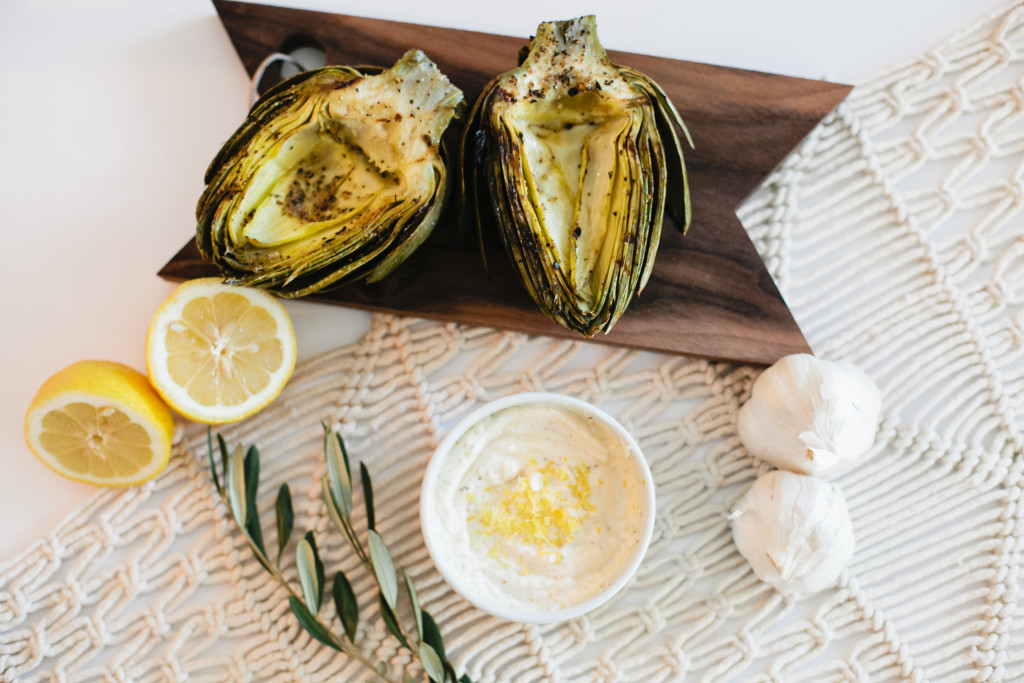 Ingredients for Artichokes
Artichokes
Lemon Pepper
Olive Oil
Cayenne Pepper
Garlic
Lemon Juice
Directions
Cut artichokes in half and remove the choke, then steam for about 10 minutes.  Remove and brush artichokes with mixture of lemon juice, lemon pepper, cayenne pepper, olive oil & garlic.  Then place on the grill for 8 minutes turning frequently.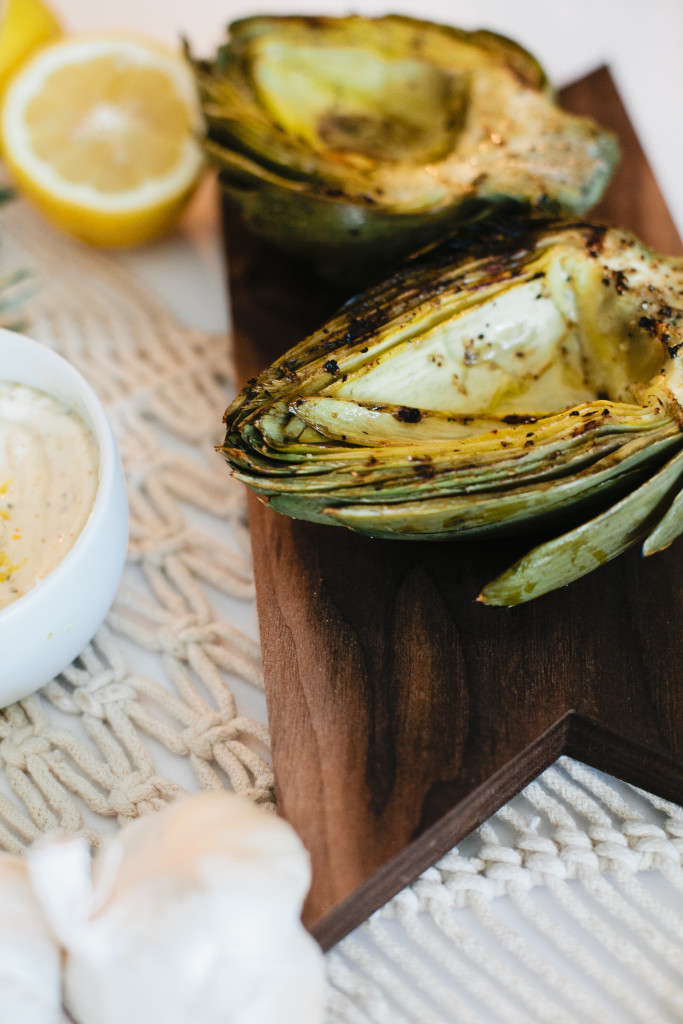 Ingredients for Lemon Remoulade
Mayonnaise
Lemon Zest
Lemon Juice
Garlic
Garlic Salt
Cayenne Pepper
Lemon Pepper
Olive Oil
Directions
I don't use measurements, this is basically all to taste… Take about a cup of mayonnaise and add a drizzle of olive oil, the juice from one lemon, half of a lemon's zest and 2-3 garlic cloves minced.  Stir well and add garlic salt, lemon pepper and cayenne pepper to taste.  Stir again and refrigerate for a half hour or so before serving.  When ready to serve add the second half of lemon zest to the top for garnish.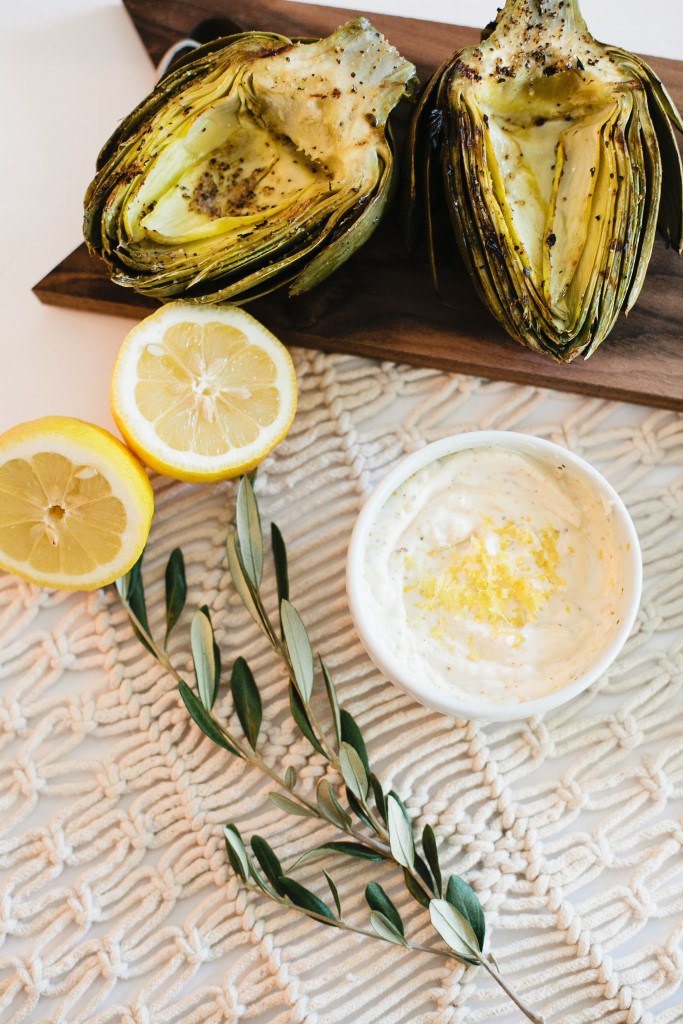 Enjoy!
XOXO
Jacquelyn
All Photos by my girl Megan Welker