How fast time goes by! I feel like I was just figuring out what to do for his 1st birthday. Tug on mom heart moment. Our little dude has turned 3, and it was one fun rad party!
We got him baptized on the same day, so I wanted to create a party that was fitting for both celebrations. I did more of a color palette vs a themed party. Everything was based on what this dude loves to do and eat! I did mixes of black+ white, wood details, and indigo prints throughout the party.
Party Planner Tip: Whenever I plan a party for my little ones, I like to incorporate things I can later use after for another event or a decor piece in their room. It's a great way to use something more then once, and best part is the memories that can fill up their room!
Jett's party is also being featured on 100 Layer Cake-let today!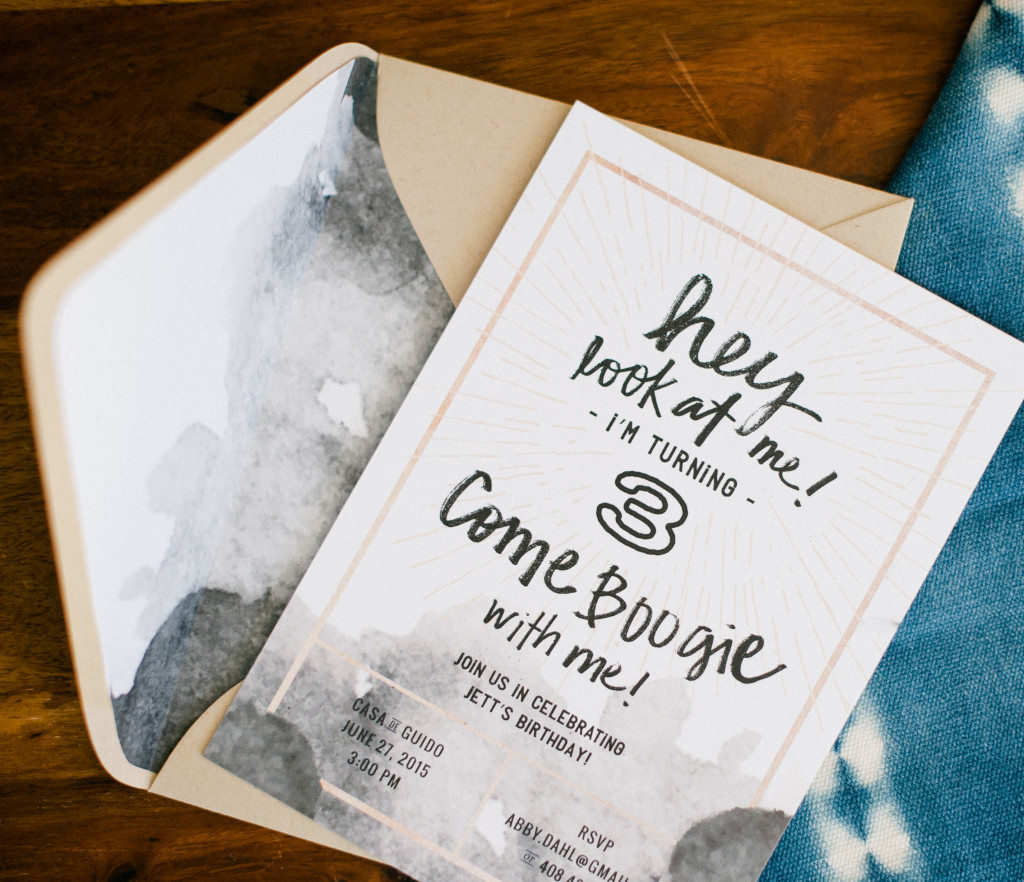 His invites were done by Lisa of Good on Paper. I loved how they turned out! Wee kept it simple with a black + white theme, and sunburst image in the middle. Jett loves to dance so it was only fitting people were ready to boogie.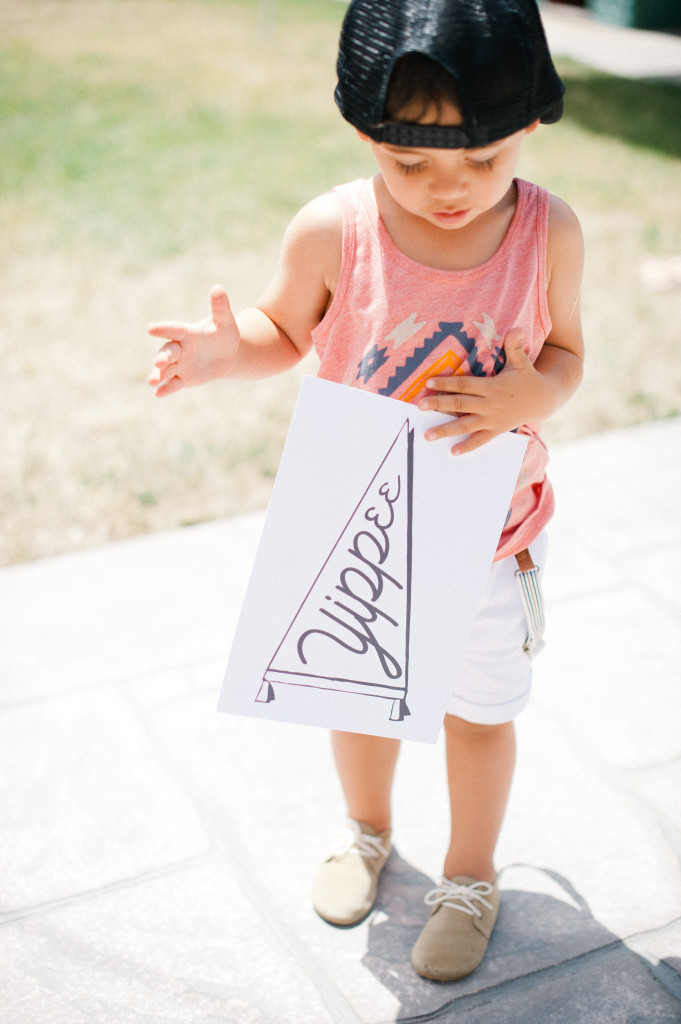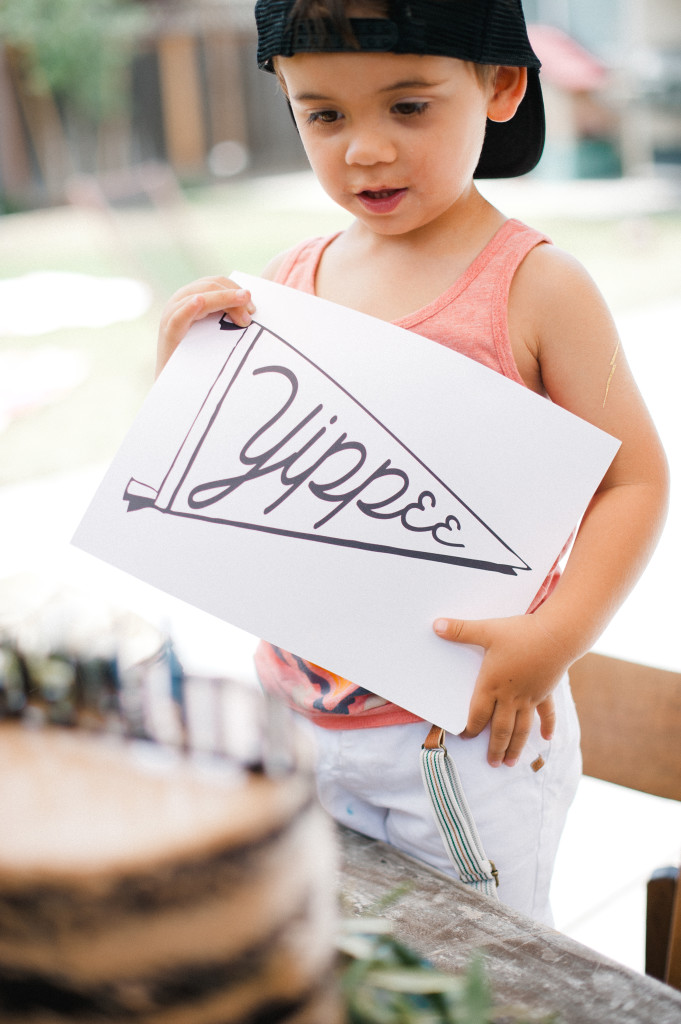 Yippee! I'm 3! Art Print by Printed Palette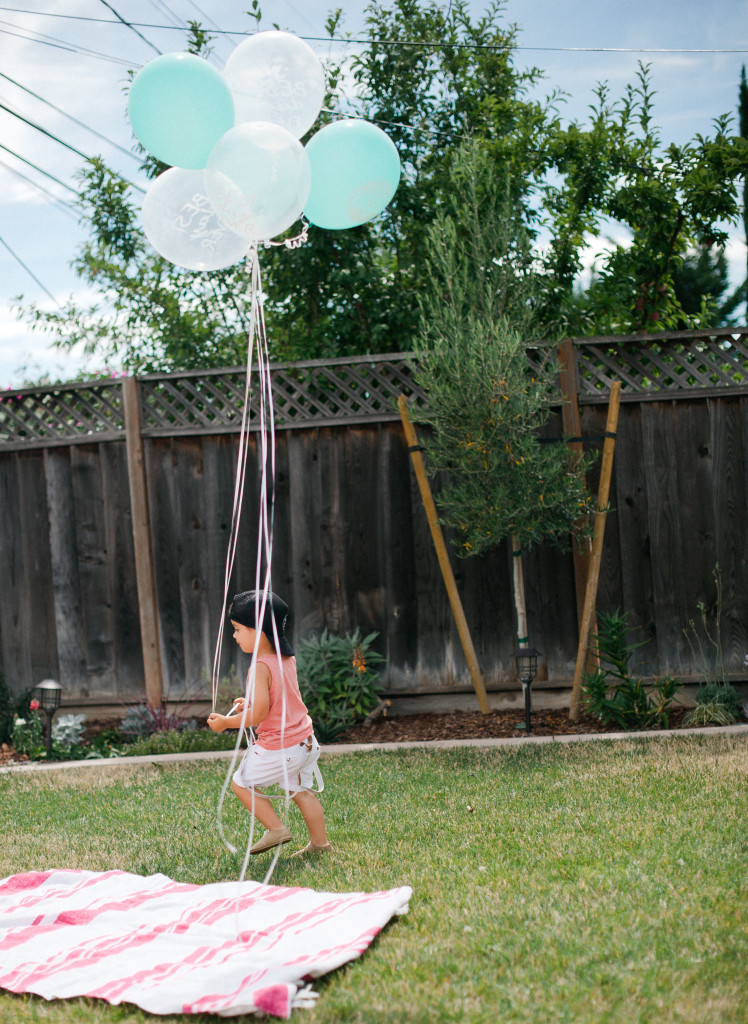 Best Day Ever Ballons! by The Printed Palette
You know what always happens when a 3 year old plays with balloons….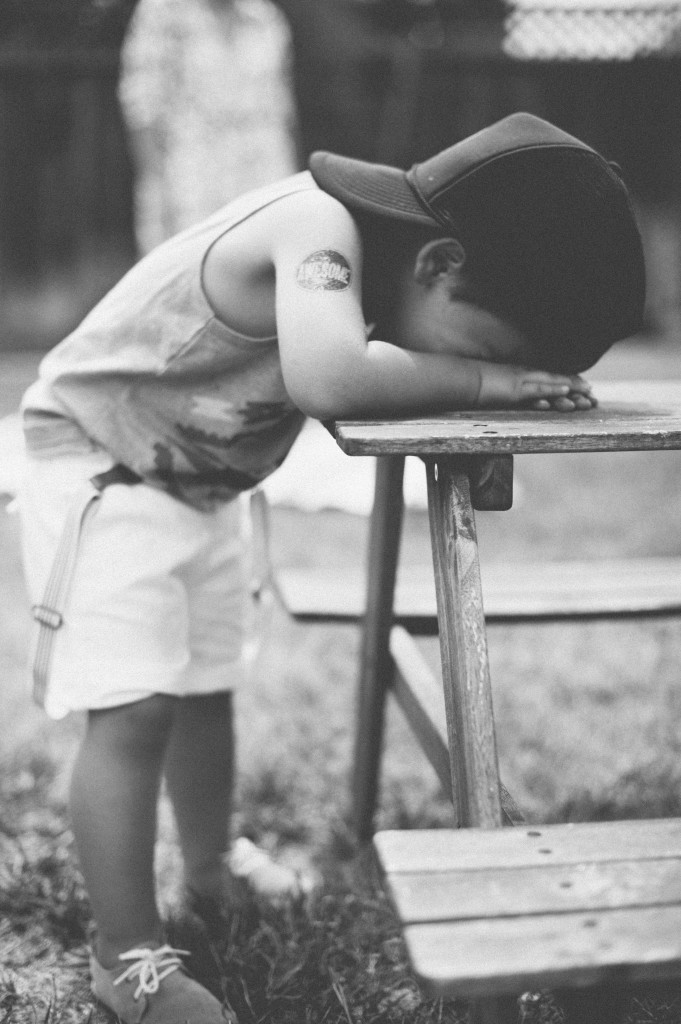 let it go, let it go….. and pout. haha.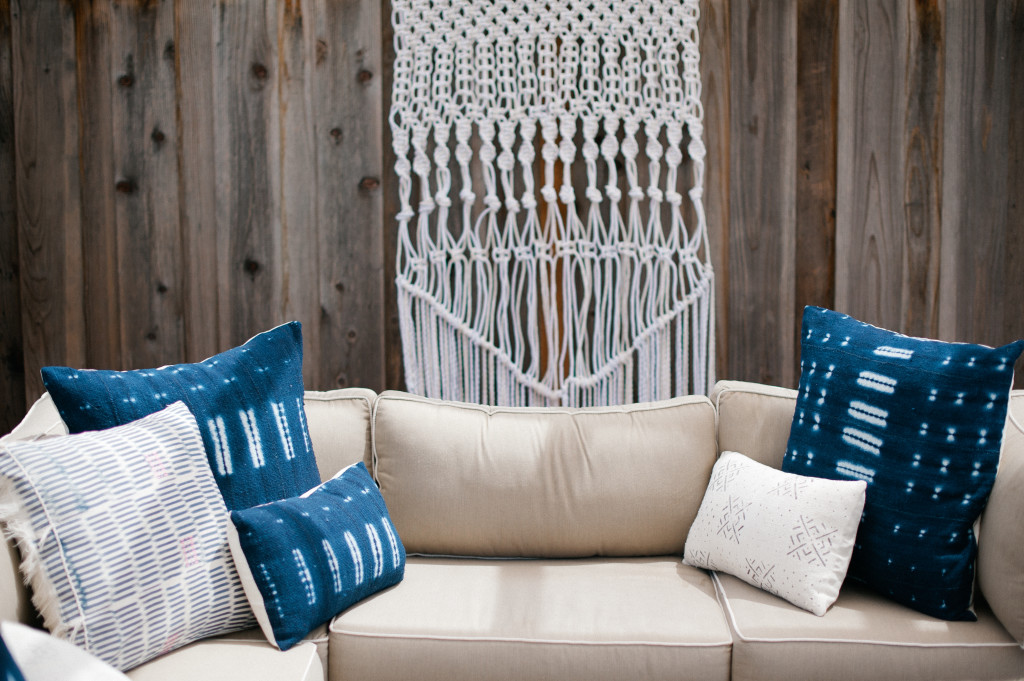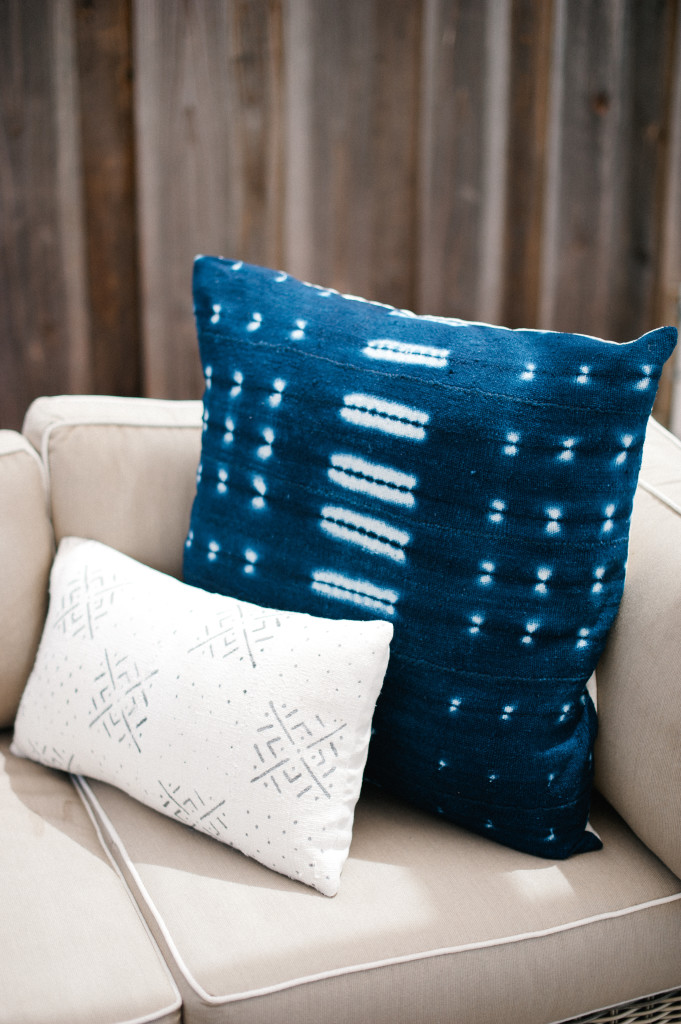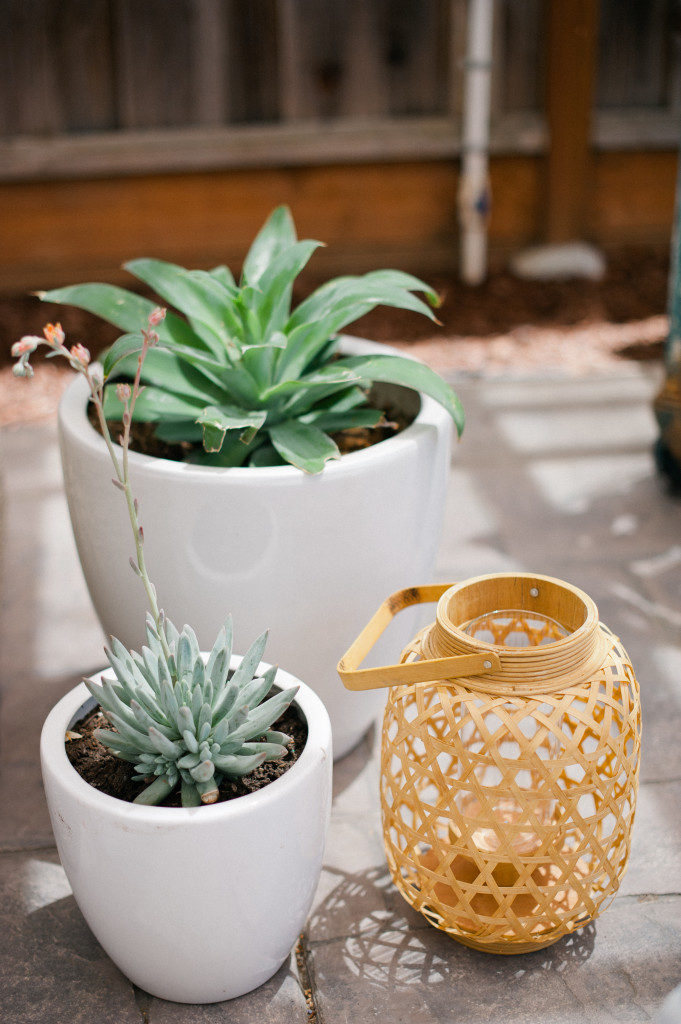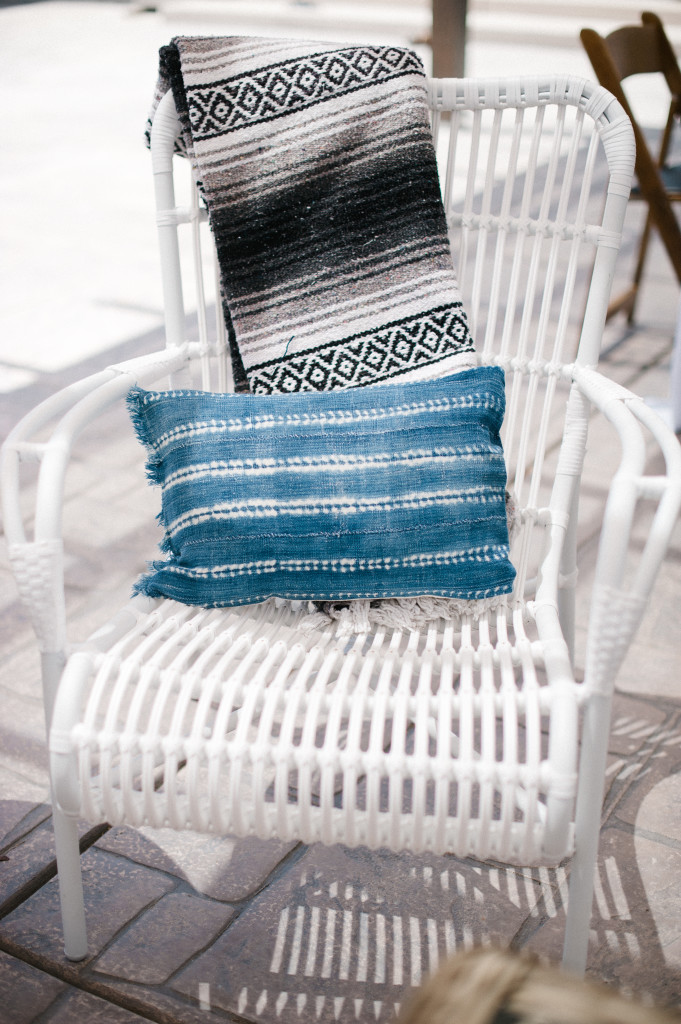 How rad are these pillows that were made by the one and only Boho Pillow to match the black+white and indigo themed party?!! Looking for pillows like these, hit up Monica. Best Pillow dealer in town!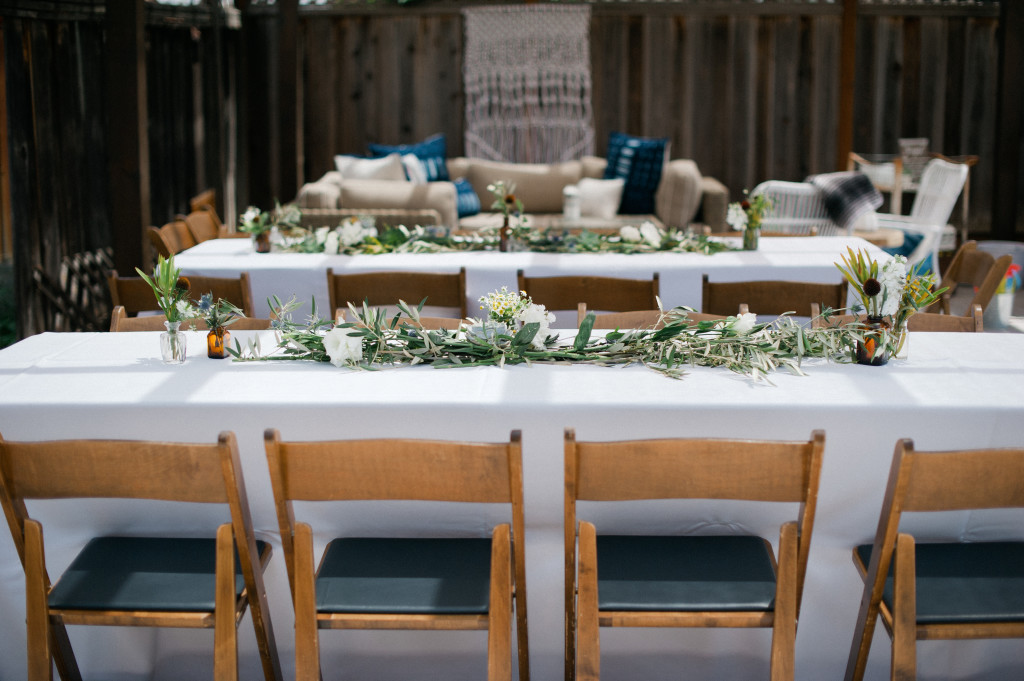 Olive branches, wildflowers, and succulents made up the garland that I made to be placed on each table. It is a easy and quick idea if you don't want to do full flower arrangements.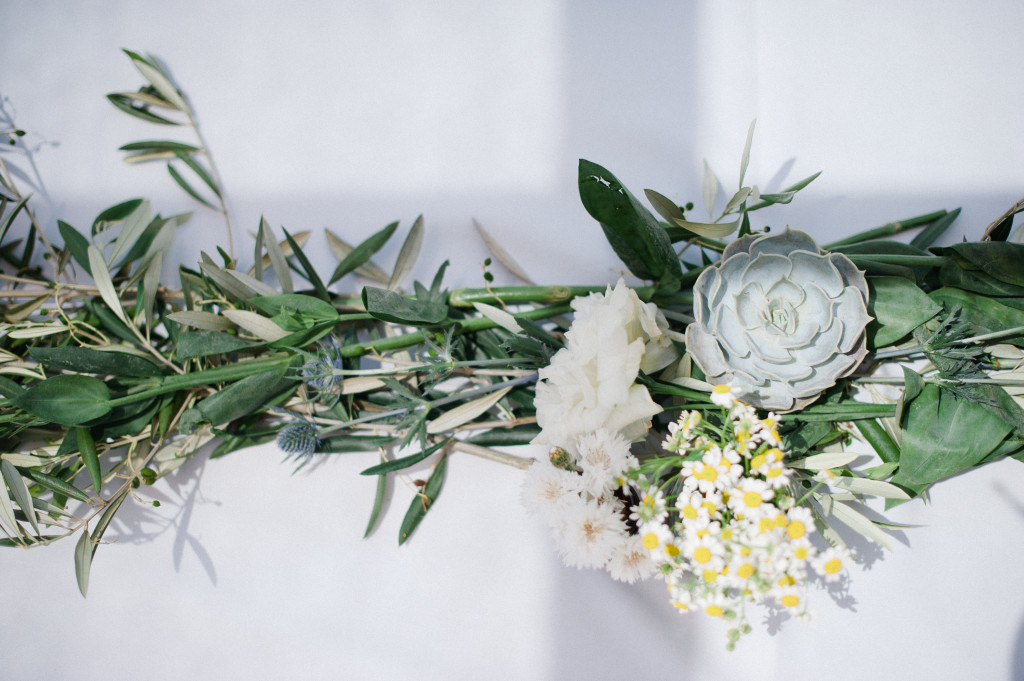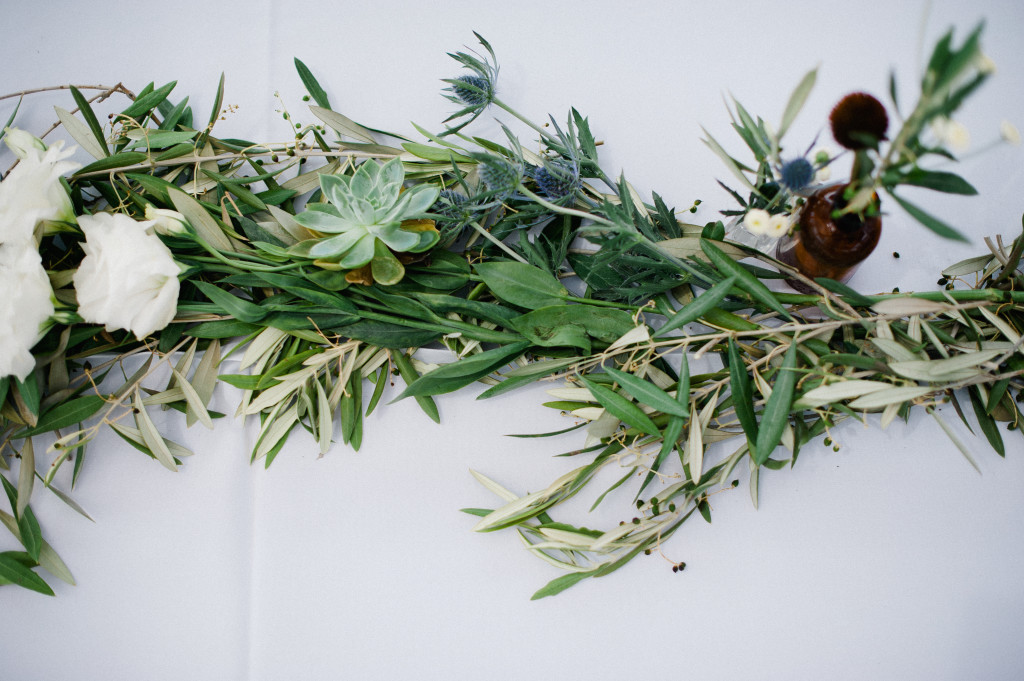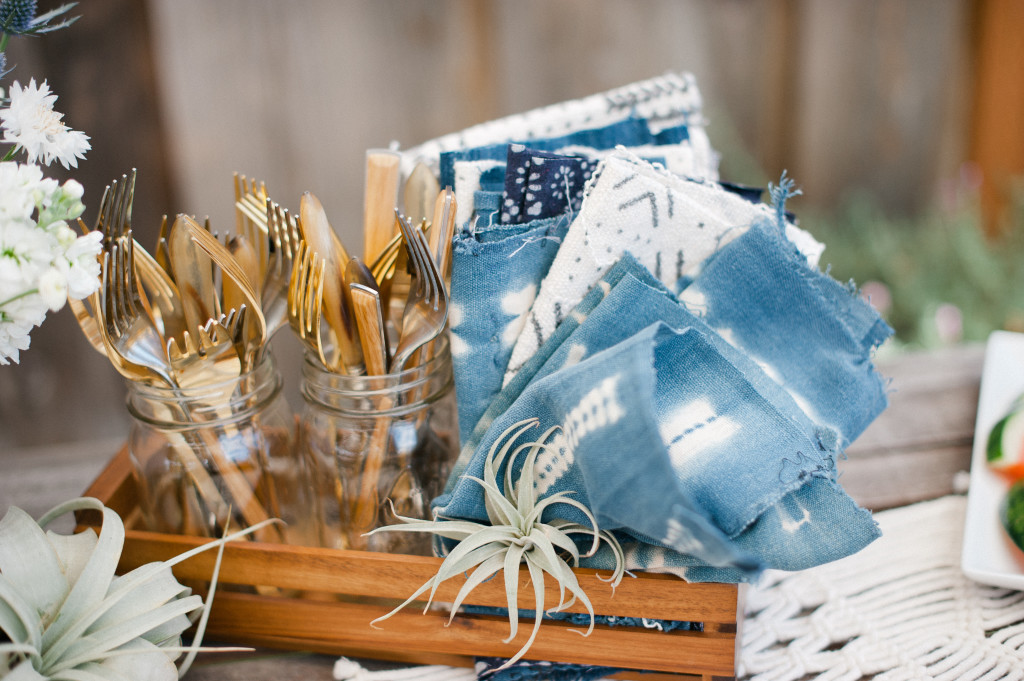 Gold and Wooden Flatware were mixed in with custom indigo napkins that Boho Pillow made for the party!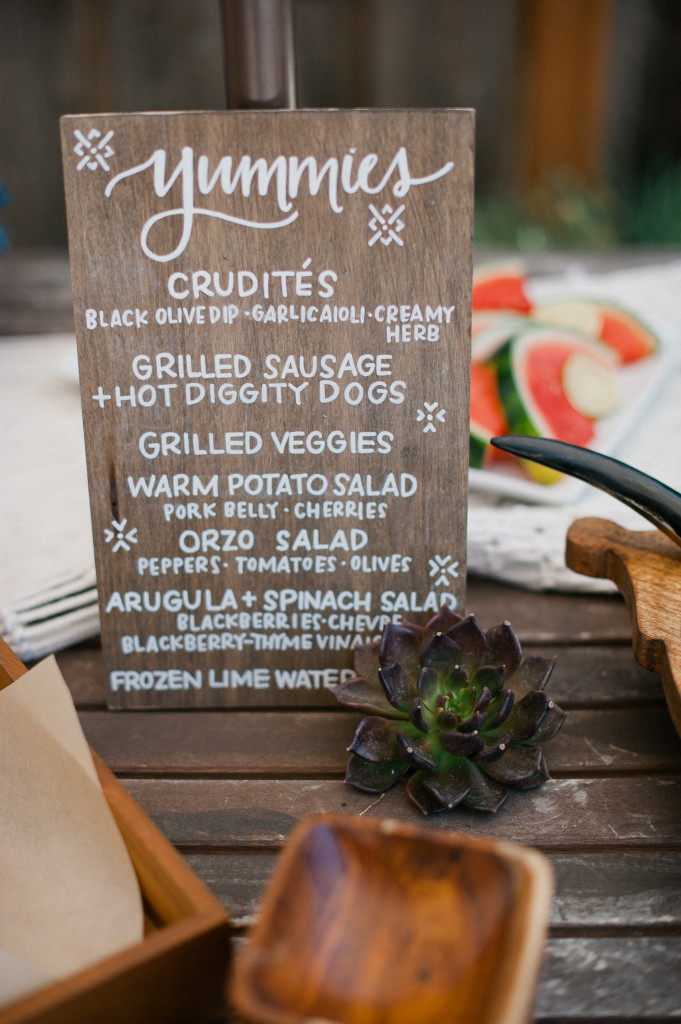 Menu made up of all the yummies the birthday boy loves!
Wooden sign done by Brown Fox Calligraphy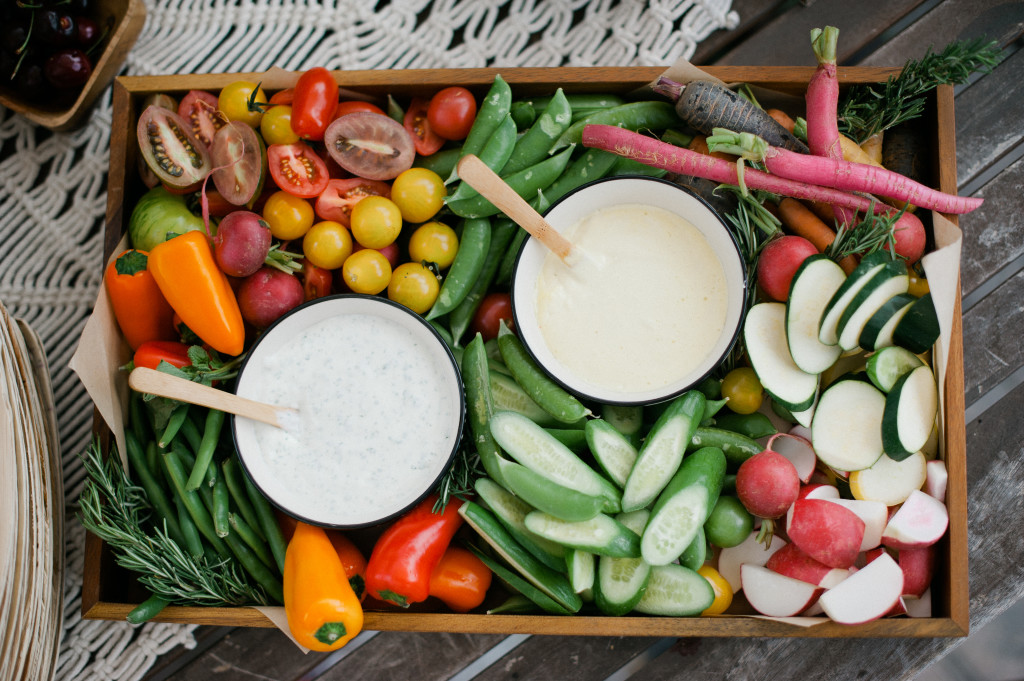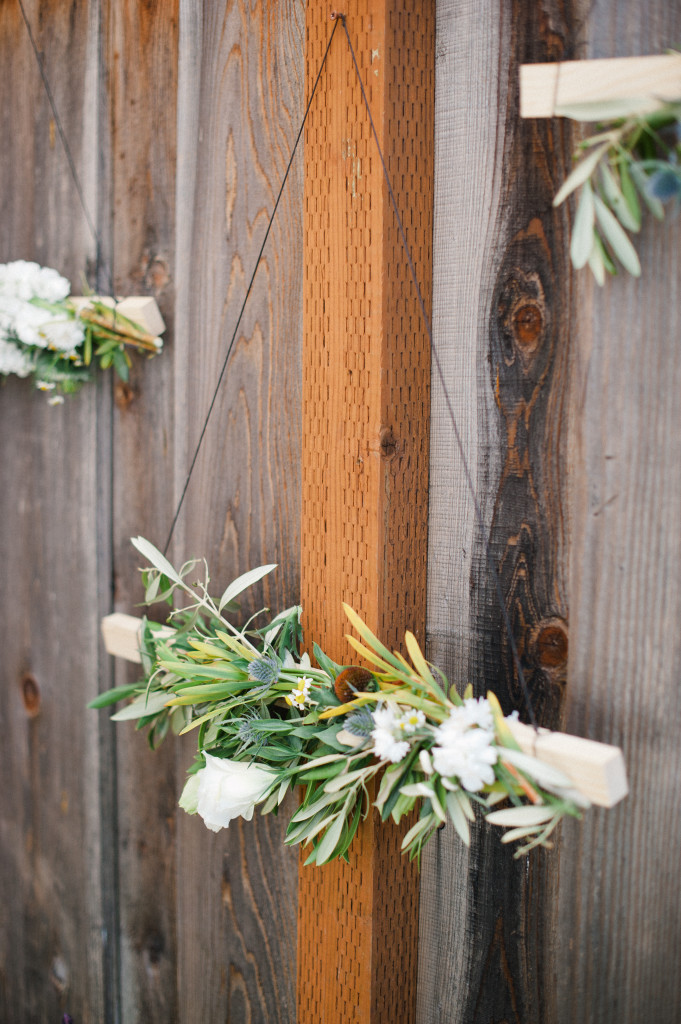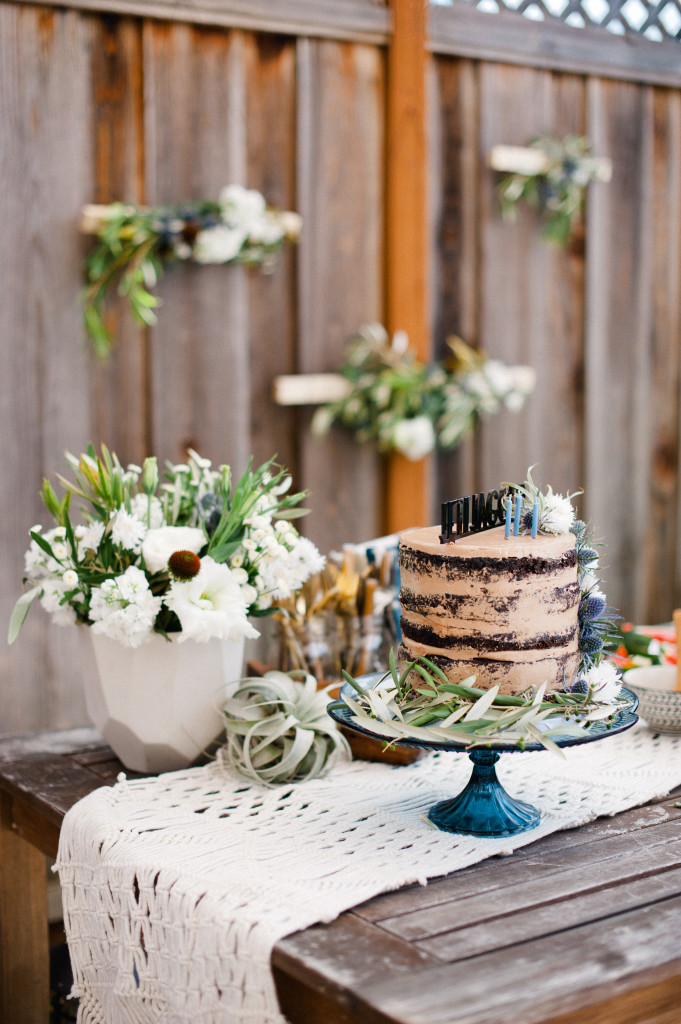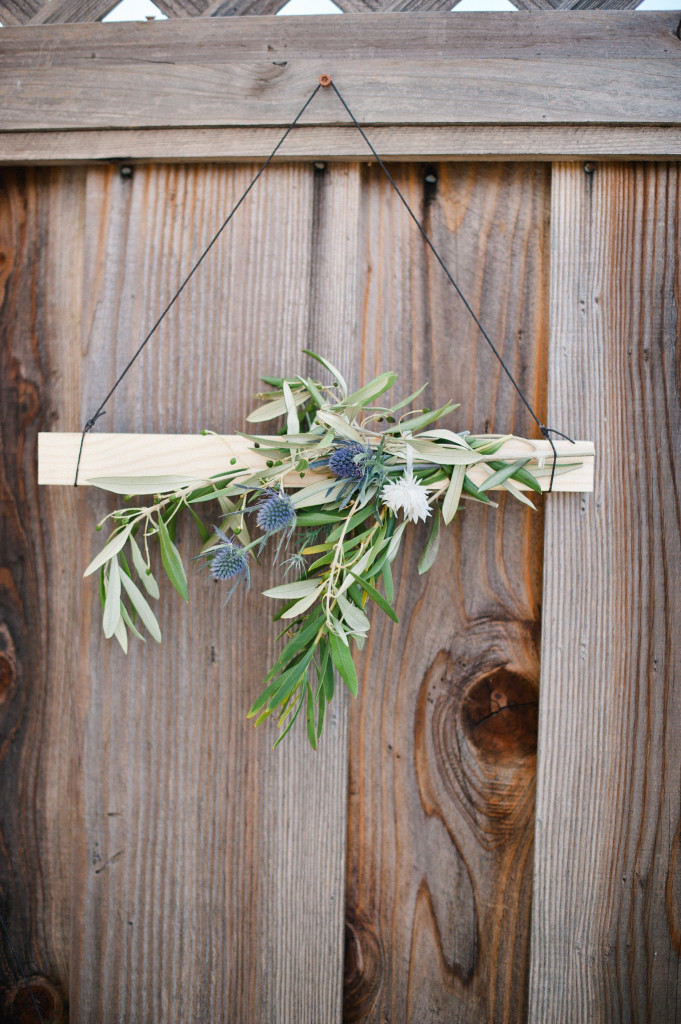 Wooden plant hangers placed along the fence to add some more floral detail. A simple DIY we will be sharing soon!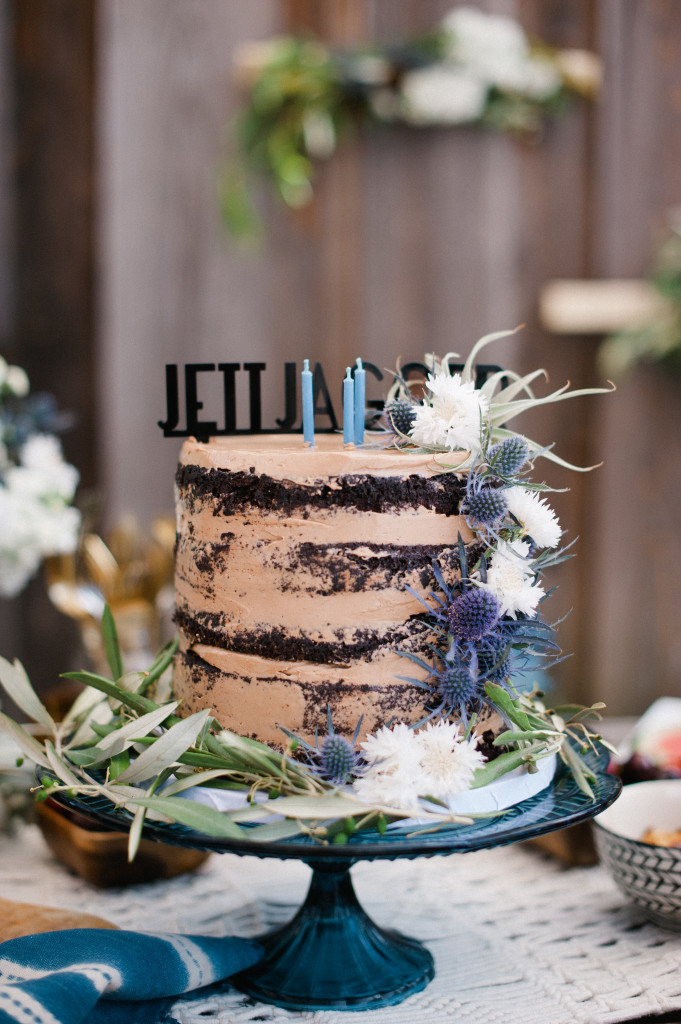 Yum!!!! The Sugar Studio went above and beyond on this one! The dessert was the hit of the party. Yummy hazelnut chocolate cake! yummy!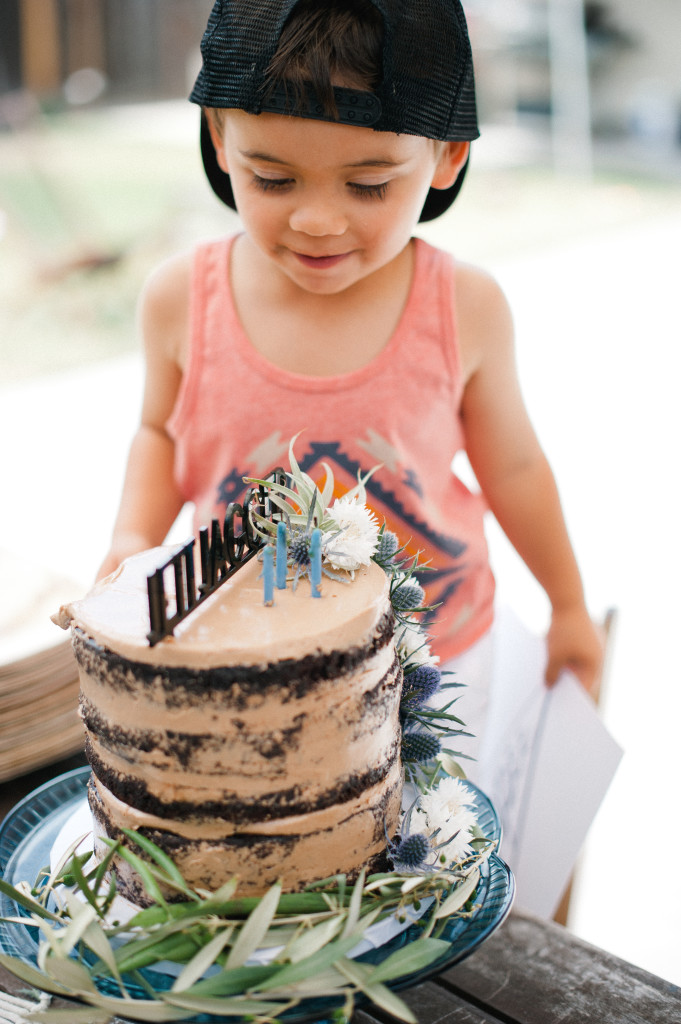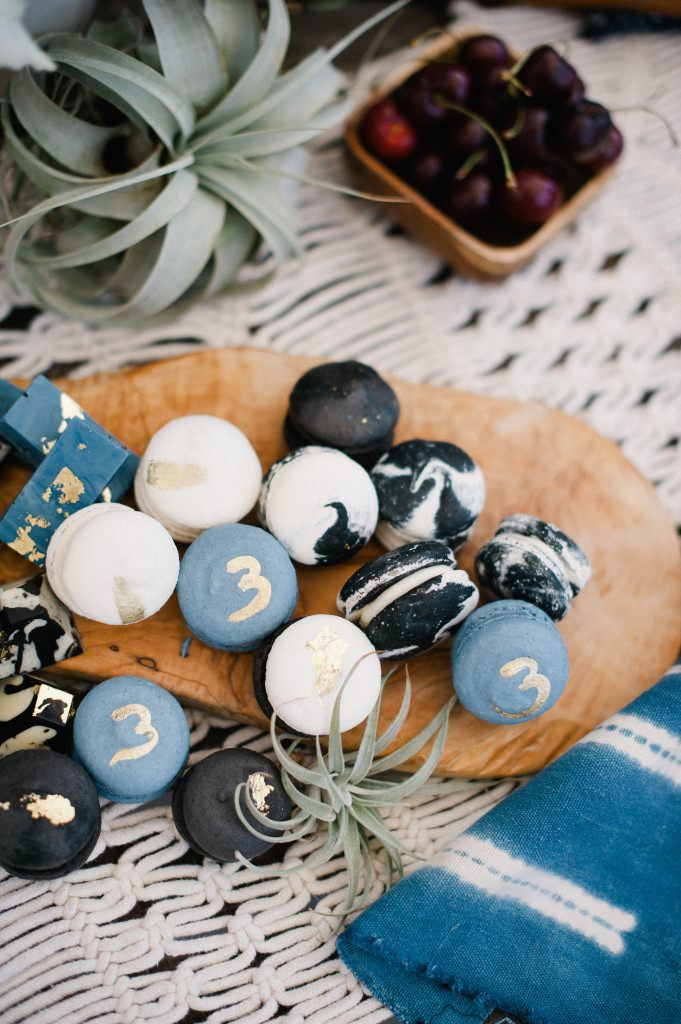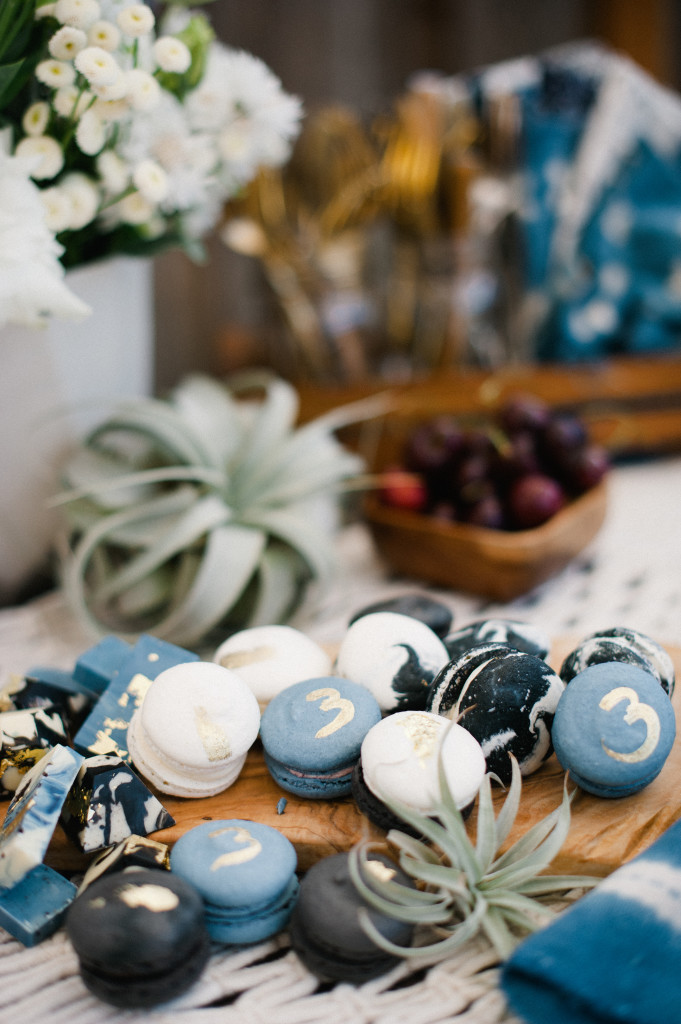 Macaroons from The Sugar Studio fit perfectly in with our theme.
Almost to pretty to eat…… Almost!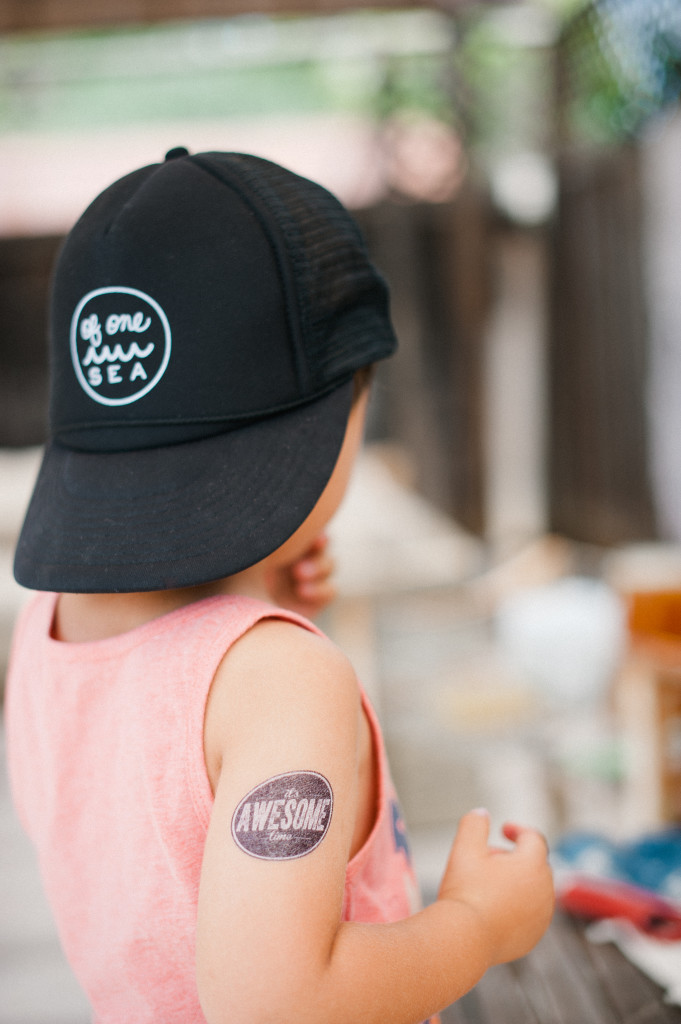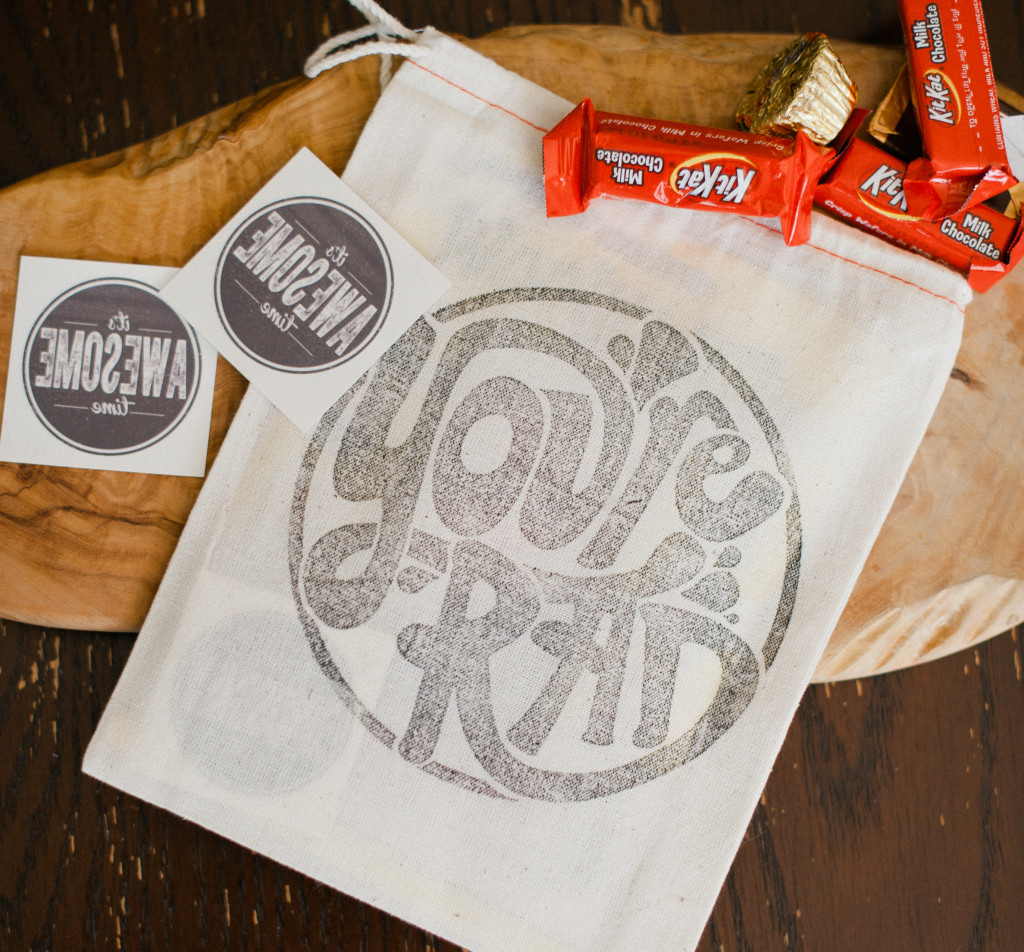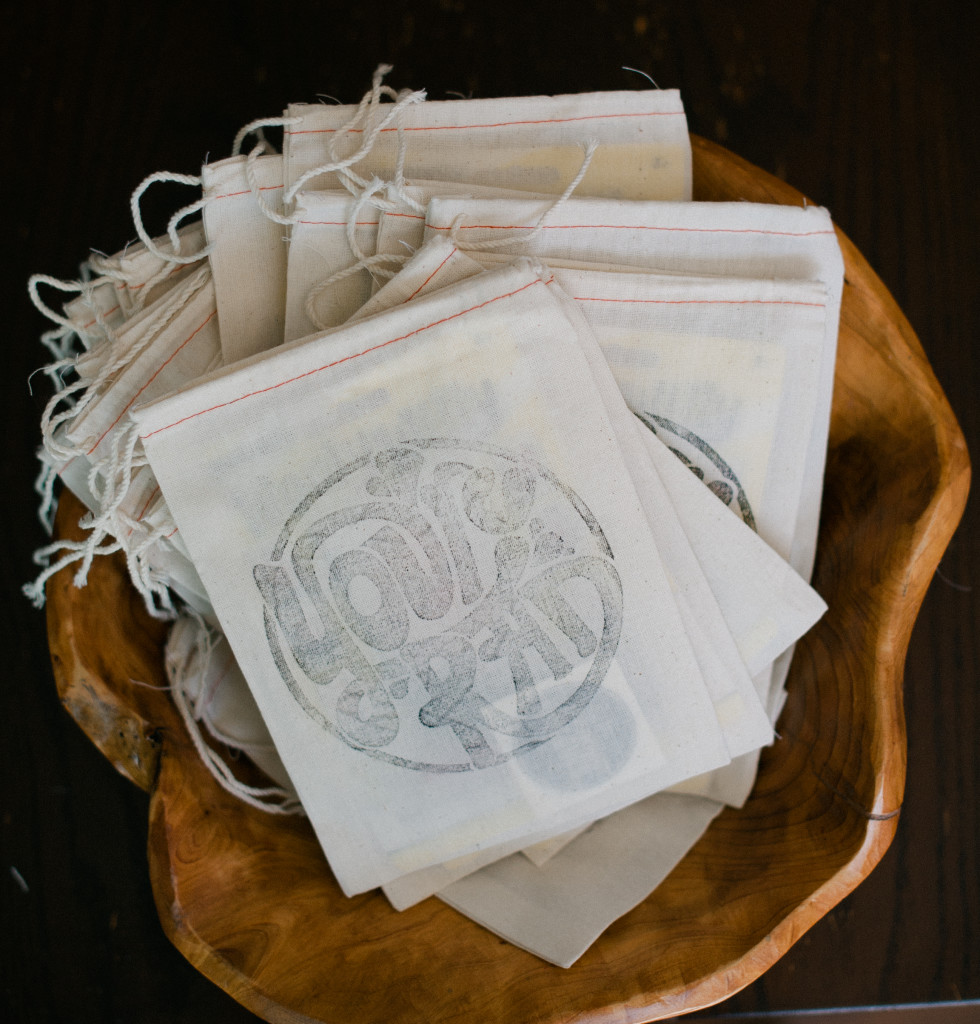 Custom Rad Stamp by Poppy Paper Stamp
Each little buddy of Jett's left with a rad party gift tote! Filled with his favorites… candy, "its awesome time tattoos" from The Printed Palette, and Wolly Willy game. You remember that game right?!!
Happy Birthday Jett!
Photos by Cassie Green Photography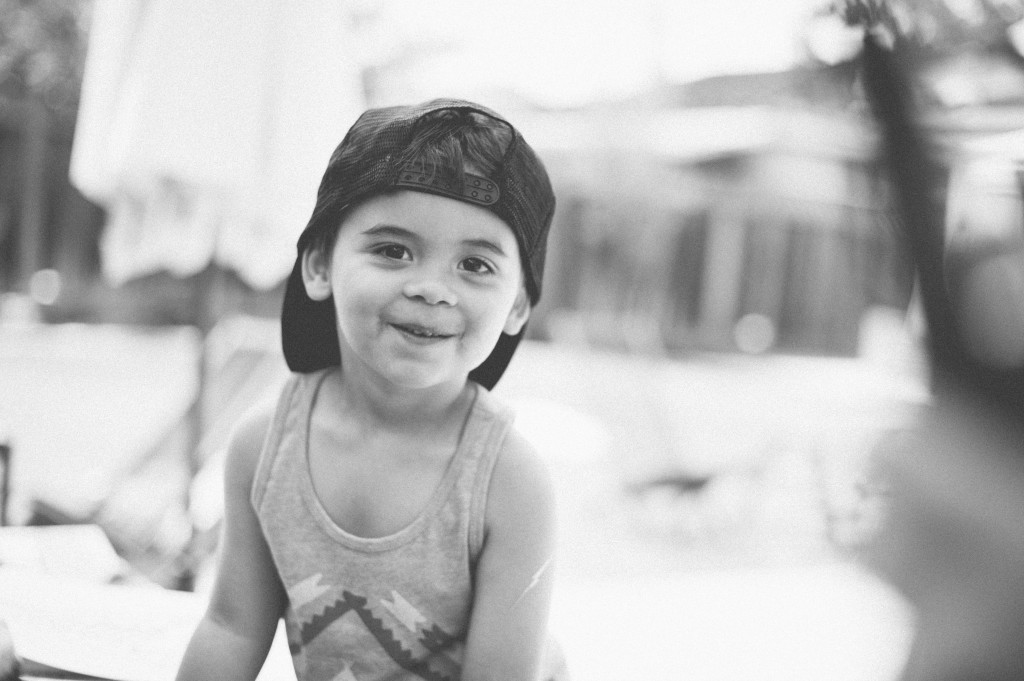 SaveSave