---
I love this time of year!  It's still nice and warm out (well at least in California) but things are beginning to look like Fall (or at least we are willing them to, ha!)  With the weather still warm, but you wanting to try something hearty for dinner this Kale Roasted Butternut Squash and Couscous salad is the perfect solution!  It's still light enough to sustain the heat wave but also full enough to sustain your belly.  Not only that, it's easy and it's healthy!  Perfect if you ask me!  So let's dive in!!
Photos by Megan Welker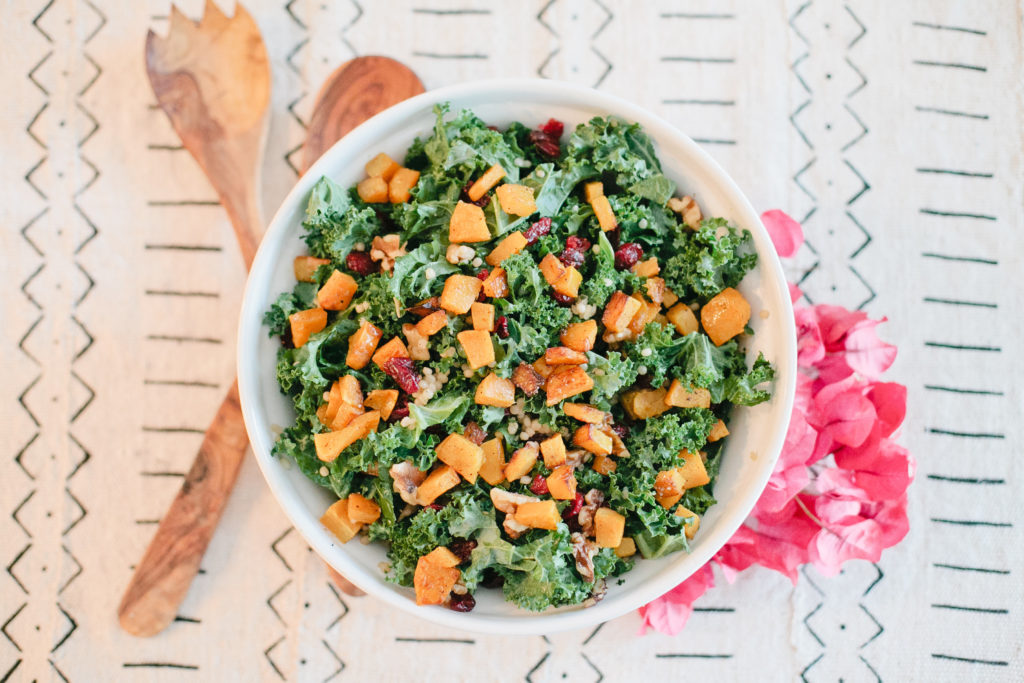 Ingredients
1 Small Butternut Squash, peeled, seeded, and diced into cubes
2 Tablespoons Olive Oil
Salt and Pepper
1 Cup Dry Pearl Couscous, cooked in water according to package instructions – we used the Garlic flavored one and loved the additional flavor
1 Bunch chopped Kale Leaves
1/3 Cup Dried Cranberries
1/3 Cup Chopped Walnuts
2 Ounces Goat Cheese, crumbled – Optional, you know how I feel about cheese…
Orange Vinaigrette (recipe below)
Vinaigrette
2 Tablespoons Apple Cider Vinegar
2 Tablespoons Extra Virgin Olive Oil
2 Tablespoons Freshly-Squeezed Orange Juice
Pinch of Salt and Pepper, to taste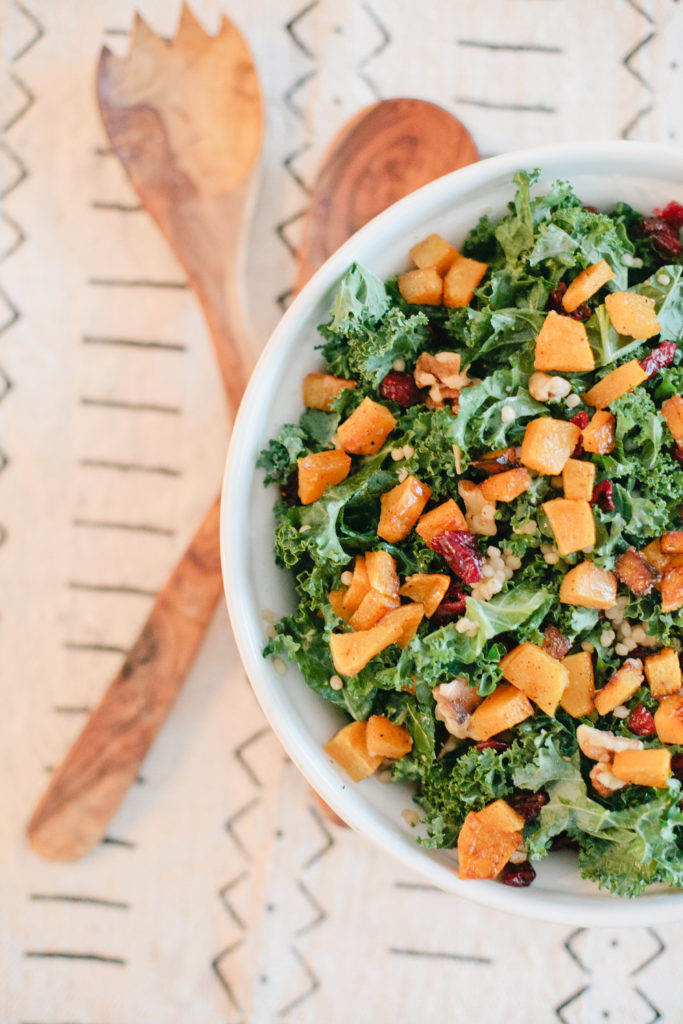 Directions
Heat oven to 425°F.
In a large mixing bowl, toss cubed butternut squash with olive oil.  Sprinkle with a few generous pinches of salt and pepper, and toss until combined.
Spread the butternut squash out in an even layer on a parchment-covered baking sheet.  Bake for 15 minutes, then remove from the oven and flip the squash for even cooking.  Bake for an additional 10-15 minutes, or until the squash is tender and slightly browned around the edges.  Remove from oven and transfer back to the large mixing bowl.
Add couscous, kale, cranberries, walnuts, goat cheese, and vinaigrette, and toss to combine.
Serve warm, or refrigerate in a sealed container for up to 3 days.
For the Vinaigrette…
Whisk all ingredients together until combined.  Taste, and season with additional salt and pepper if needed.  Add to salad; I like to let my kale salads sit in the fridge a bit after mixing to absorb the dressing to get the best tastiness factor…
Finally, enjoy!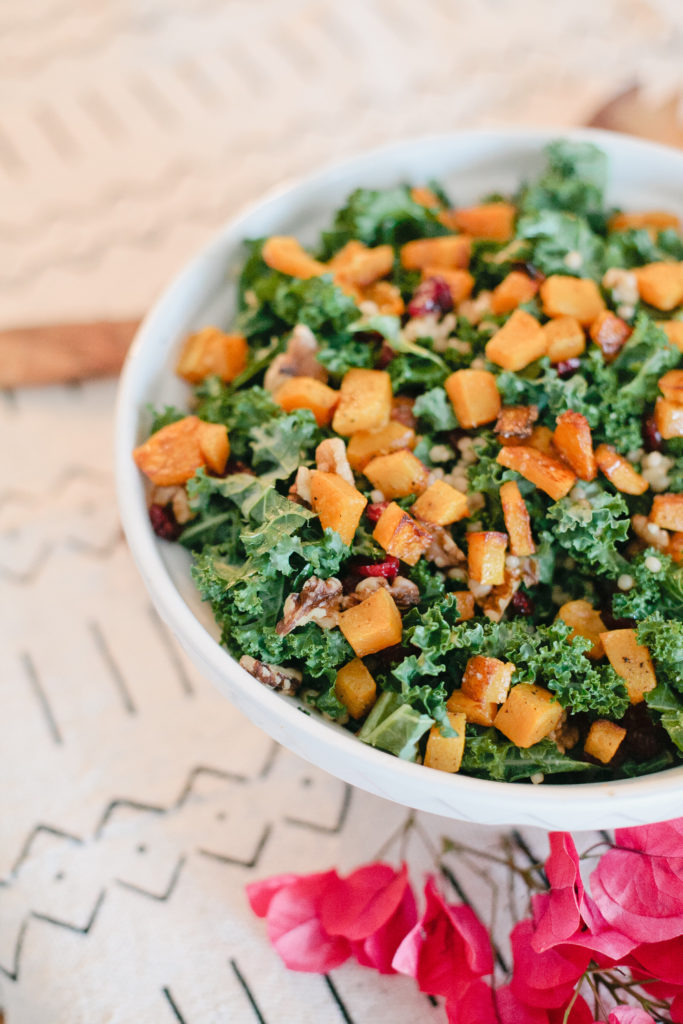 xx
Jacquelyn