Happy Monday and welcome to another installment of newborn heaven!!  Leah and I are taking today to share yet another amazing baby brand that we have fallen in love with, well actually, we fell in love with this brand even before these boys came into this world!  Today, the spotlight is on Plum & Sparrow, a gorgeous and one of a kind moses basket line that also offers other pretty accessories.  Leah and I had seen Plum & Sparrow around and fell in love with the look of the baskets and now have fallen in love with the functionality as well!  The baskets are made so incredibly well and the variety of colors are really gorgeous, not to mention the sheet options and cute little pom poms that come attached!  We get to have our little men with us around our house easily and in style!  Another great side note?  All Plum & Sparrow products are sustainably made and they are a supporter of the Fair Trade Federation which means 10% of each purchase goes back to the African weavers and their families who make the baskets – providing them with school supplies, healthcare and the funding and building of the community weaving centers.  To good to be true?!  Check out these amazing baskets and the cute little men who adorn them!
Photos by Megan Welker
Here are Leah and my picks that we can't get enough of…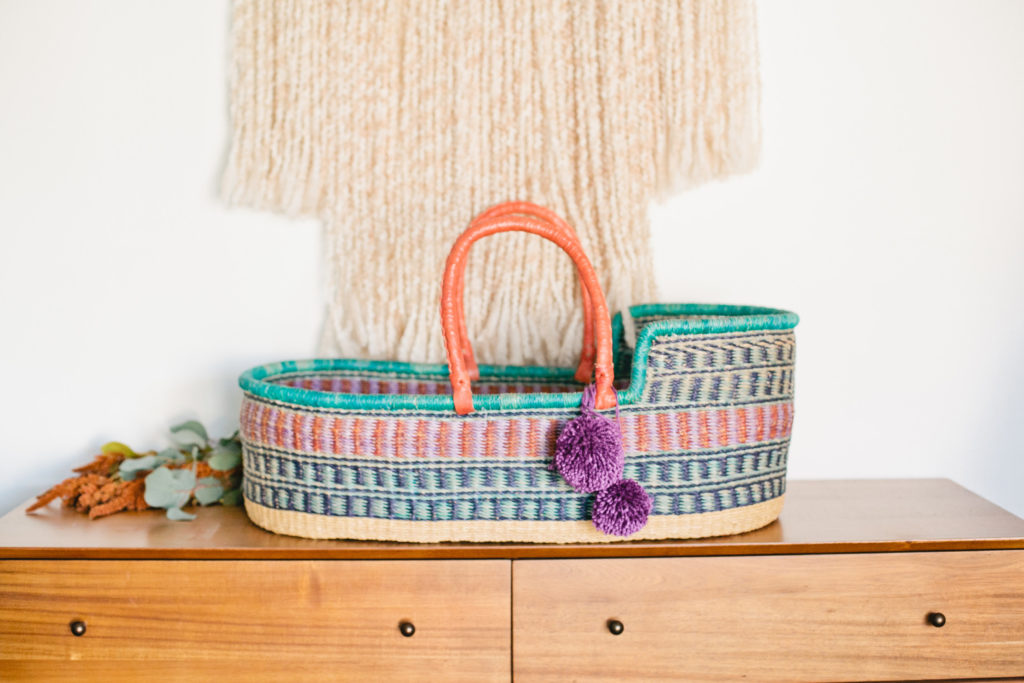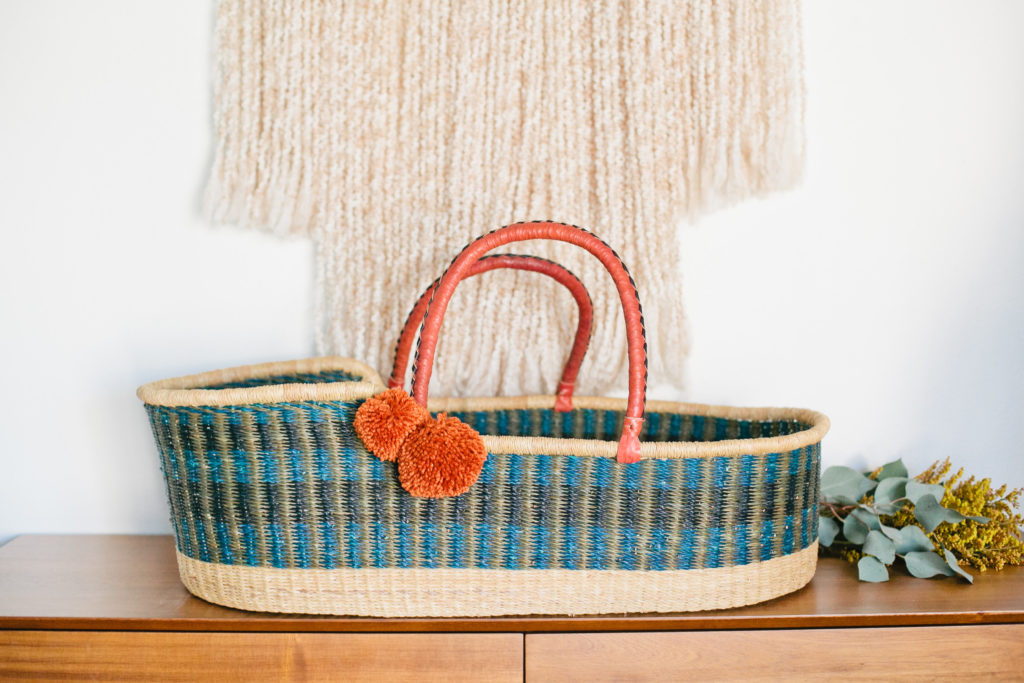 Here are the little buddies together hanging out in their baskets!  These baskets are just made so well, you can see it in the amazing detail through-out each basket.  Here is a little bit from Plum & Sparrow on the making of their baskets…
"Our baskets are made by an amazing group of weavers in a village in Africa, the group consists of both men and women who have developed this skill and art form which has been passed down from generations. They are also now passing it down to their children in hopes of creating a lasting legacy that will benefit their children."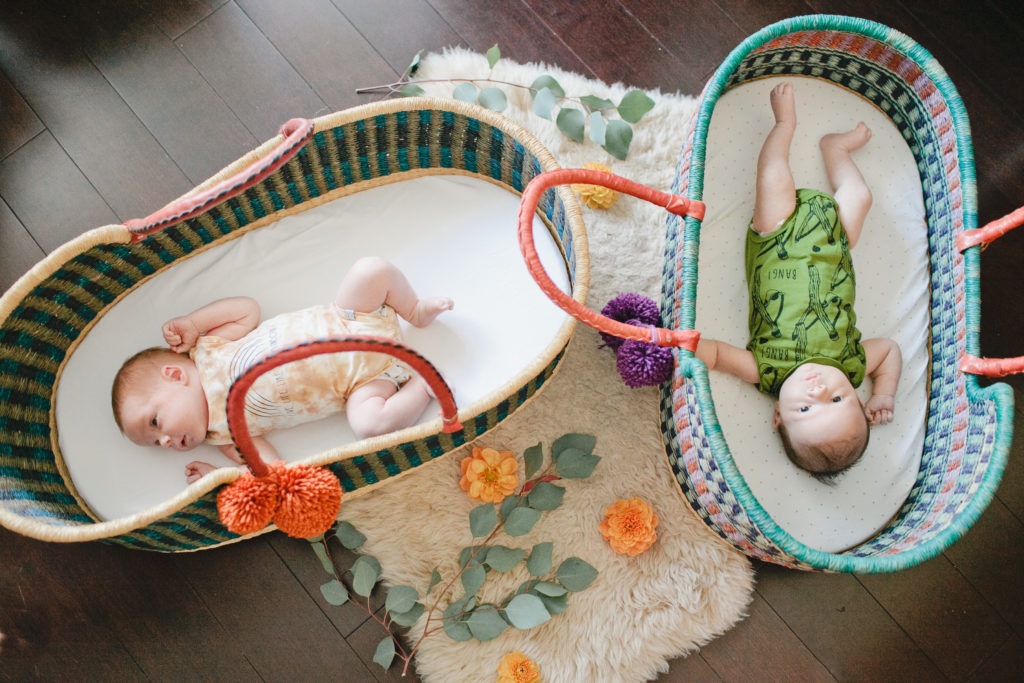 Hi Henry!  Loving you and that cute little face!!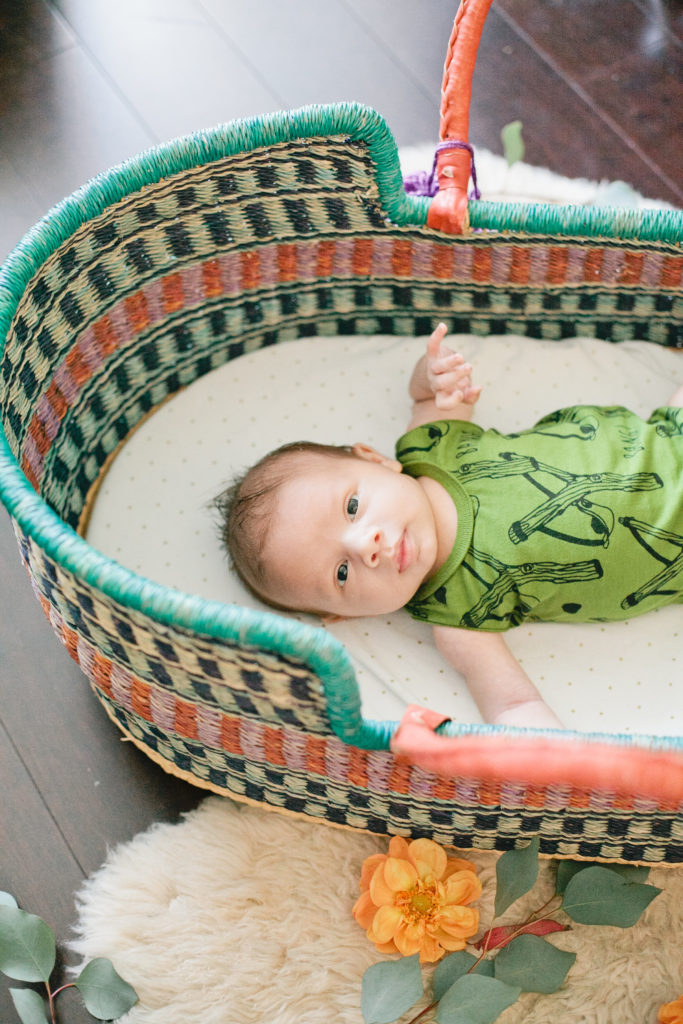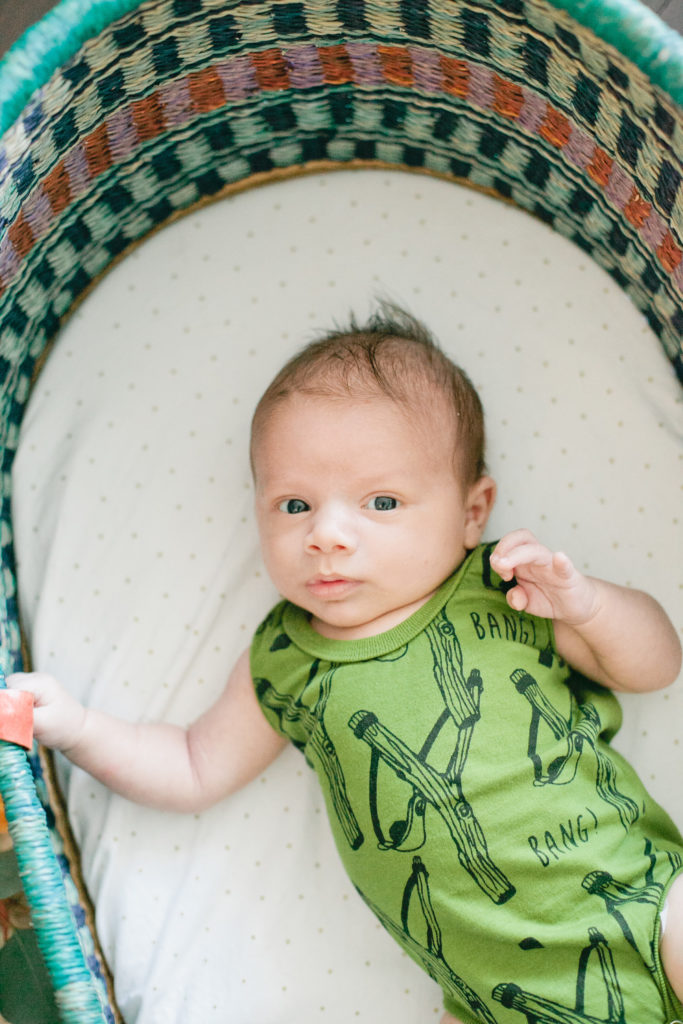 And there is cutie pie Cruz, smirking and smiling…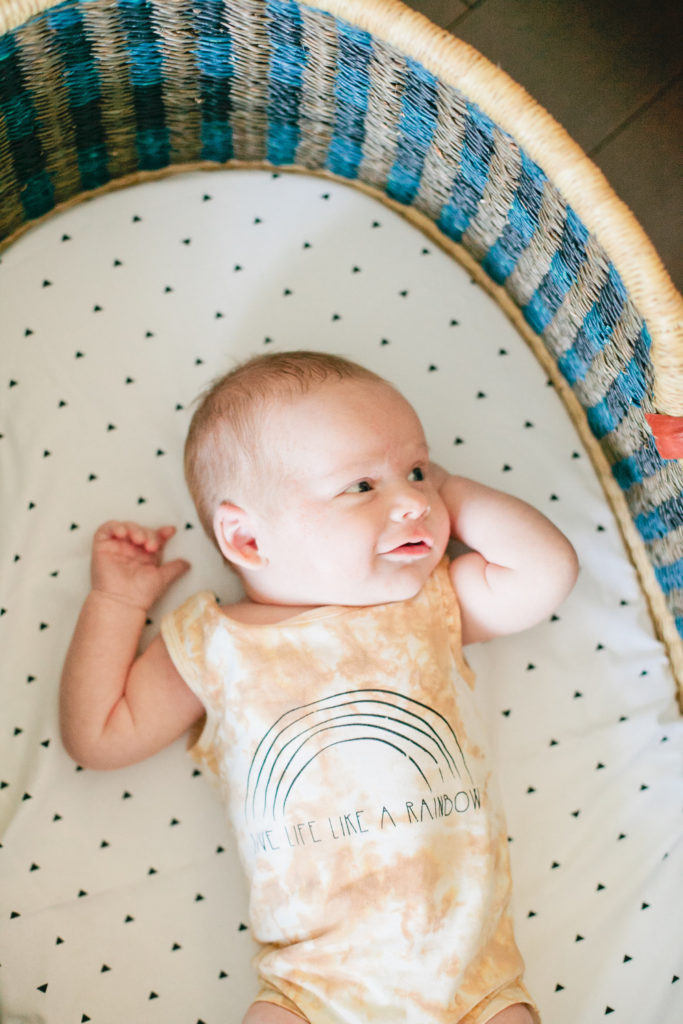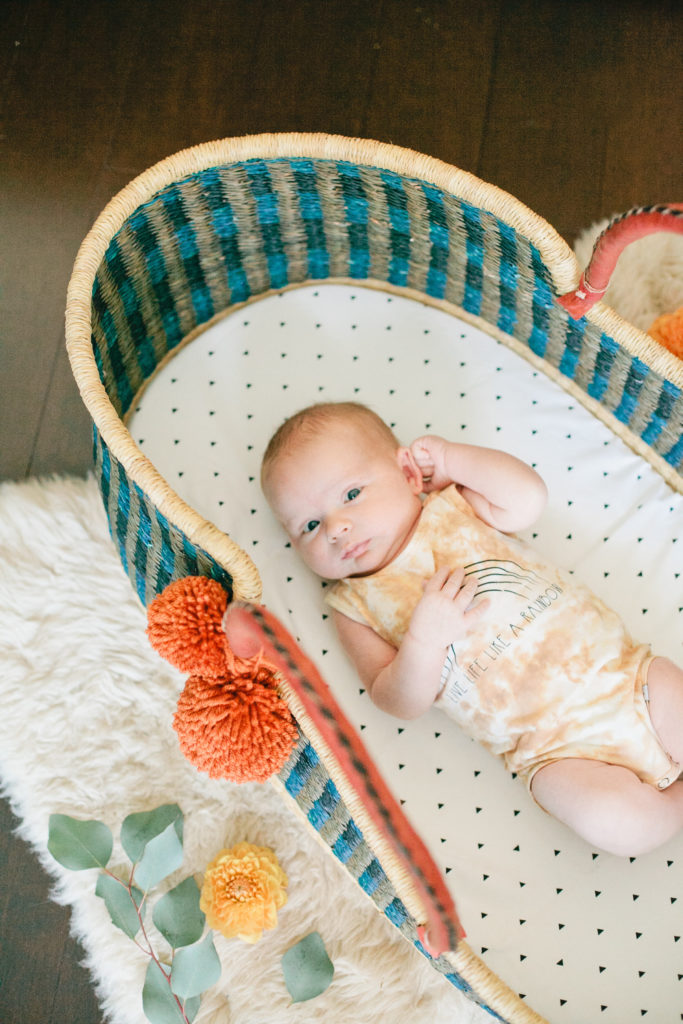 Want another reason to love this company?!  It was founded and is owned by mother of 4, Dianna Barton!  We love when a mother is so inspired by her own family that she wants to share it with others, and that is just what happened here.  Here's a little bit straight from Dianna…
"When I was pregnant with my 4th baby, someone gave me a Moses basket. I fell in love with it and I used it all the time. At the time, the baskets came in just the natural and espresso colors. I am a color person so I decided one day I was going to locate and purchase a new colorful and bright basket. I searched everywhere to see if I could find one but had no luck. It was then that I knew this idea had to come to fruition."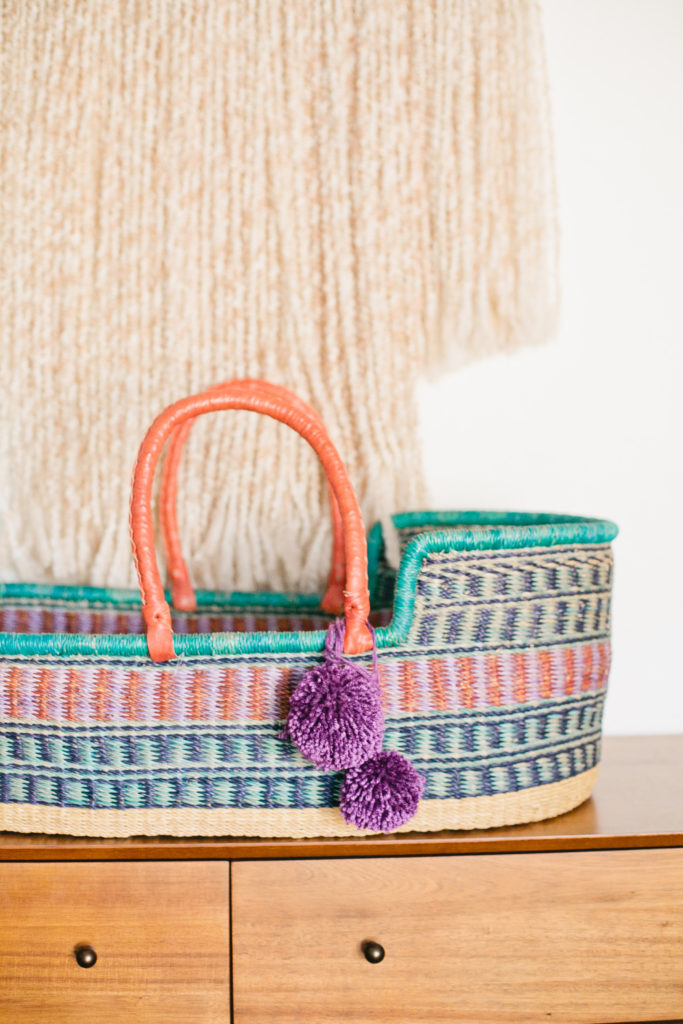 Need we say more?!  Hope you are as obsessed as us… Be sure to check them out!
xx
Jacquelyn