Happy Monday!
All Photos by our gal Yasmin Sarai 
Plus special guest appearance from her little lady, Qwen.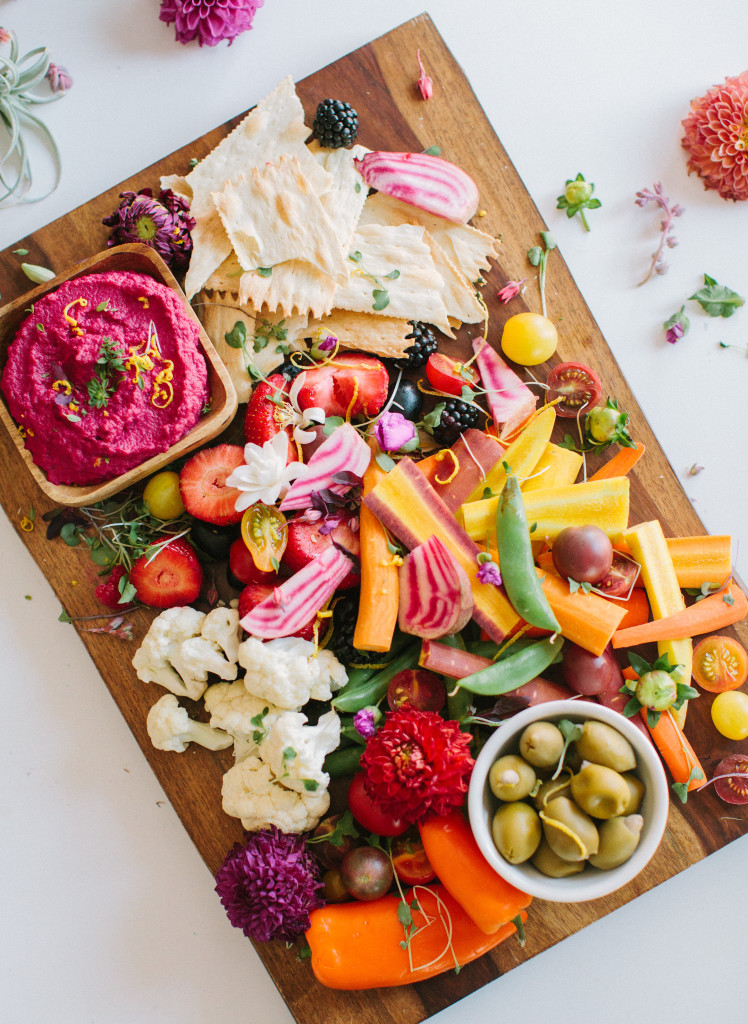 We are starting our week off with a healthy + pretty pink hummus! Bright pink hummus… you know that caught our eye! We have been seeing this beet hummus everywhere, and needed to see what the craze was all about! Oh boy, oh boy were we happy we tried it out… Team beet hummus all the way.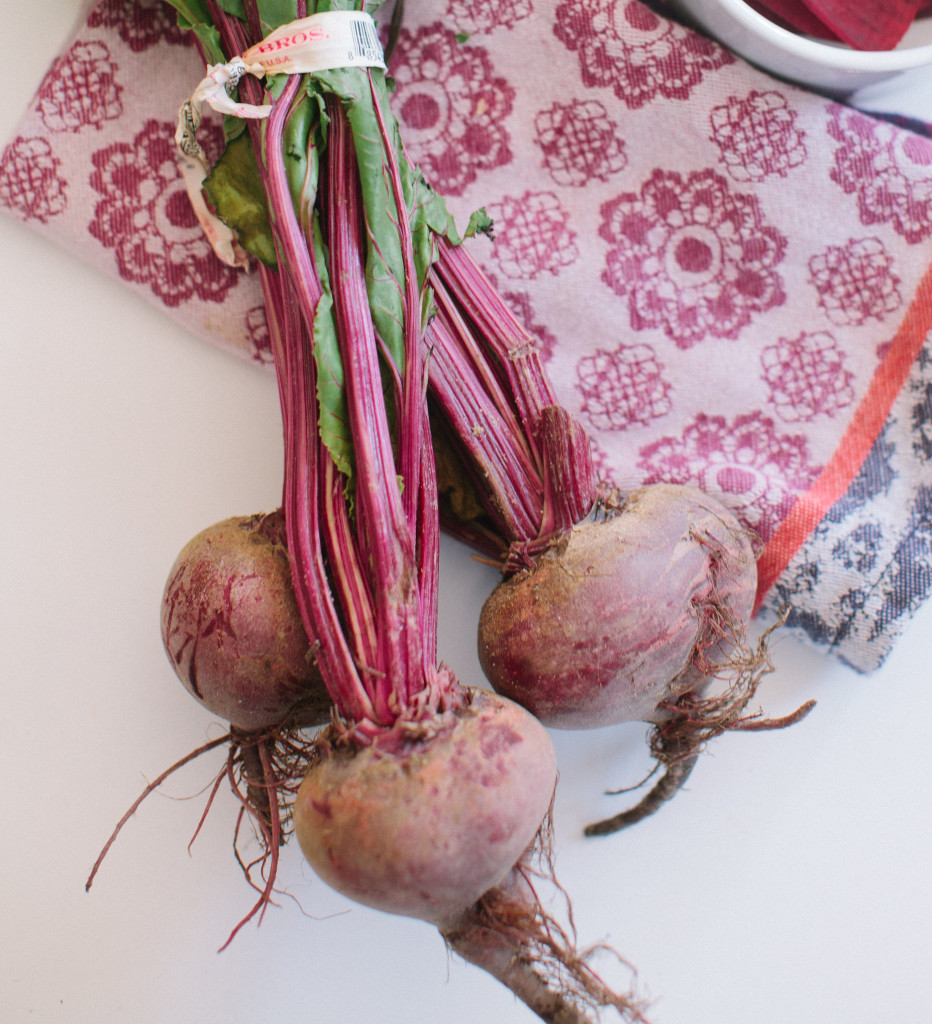 Beet 101:
Did you know that beets are all kinds of good for you?!?!
High in potassium, magnesium, fiber, phosphorus, iron; vitamins A, B & C; beta-carotene, beta-cyanine; folic acid – WOAH!
A natural detoxifier, cleansing the liver and blood. Bonus, can even help to prevent certain forms of cancer
Beets are nature's Viagra. Beets contain high amounts of boron, which is related to the production of human sex hormones. Bow…chickpea…wow…wow.. get it? HAHA! They also contain betaine, which is used in treatments for depression, so overall making you happy!
Ingredients
2 medium Beets
1 can Chickpeas
2 tbsp Tahine (Tahine is a sesame seeds paste)
Juice of 1 Lemon (feel free to add more)
3 Garlic crushed garlic cloves
2 tbsp Balsamic Vinegar
1 tbsp Olive Oil
2 sprigs fresh Thyme
1 Bay leaf
Whole Sea Salt Flakes
Freshly ground black + pink pepper
Preheat oven to 400 and line a baking tray with parchment paper.
Peel the beets and cut them into quarters or eighths, depending on the size.
Lay them on the tray and drizzle with olive oil + balsamic vinegar.
Add the peeled and lightly crushed garlic, thyme and bay leaf and season with a pinch of sea salt flakes and pepper.
Careful for tiny baby hands stealing some of the beets!
Cover the tray with foil and bake for 30 to 45 minutes. Test to see if the beets are tender with piercing with a fork. If there are some that aren't done yet, take out the tender pieces and continue to cook the remaining beets until tender.
Remove from the oven and allow to cool. Careful! Caution when taking the foil off, the steam is really HOT! I learned the hard way…
Remove the bay leaf and thyme and add everything to a food processor including the roasting juices.
Add the chickpeas, tahine, lemon juice and a drizzle of olive oil and blend until a thick puree.
How perfect is that bright pink color! So good!
Serve with your favorite dipping vegetables, fruit, and crackers. I love to pick bright colors to have one pretty eye catching platter. Add micro greens and edible flowers for that pretty detail.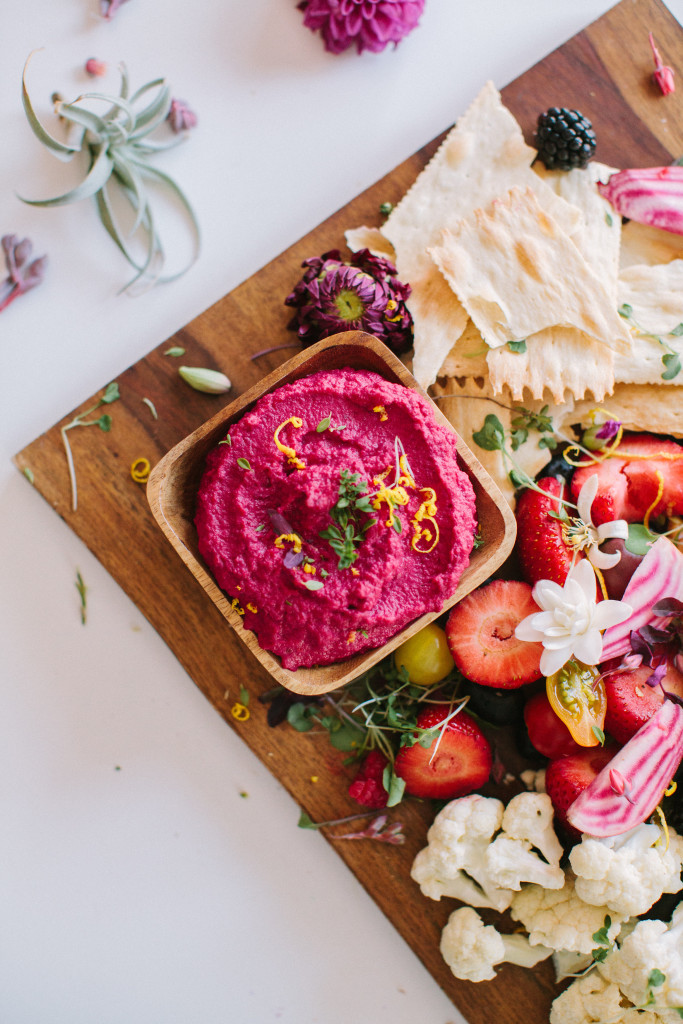 Enjoy!
xo
Abby