Zucchini Bisque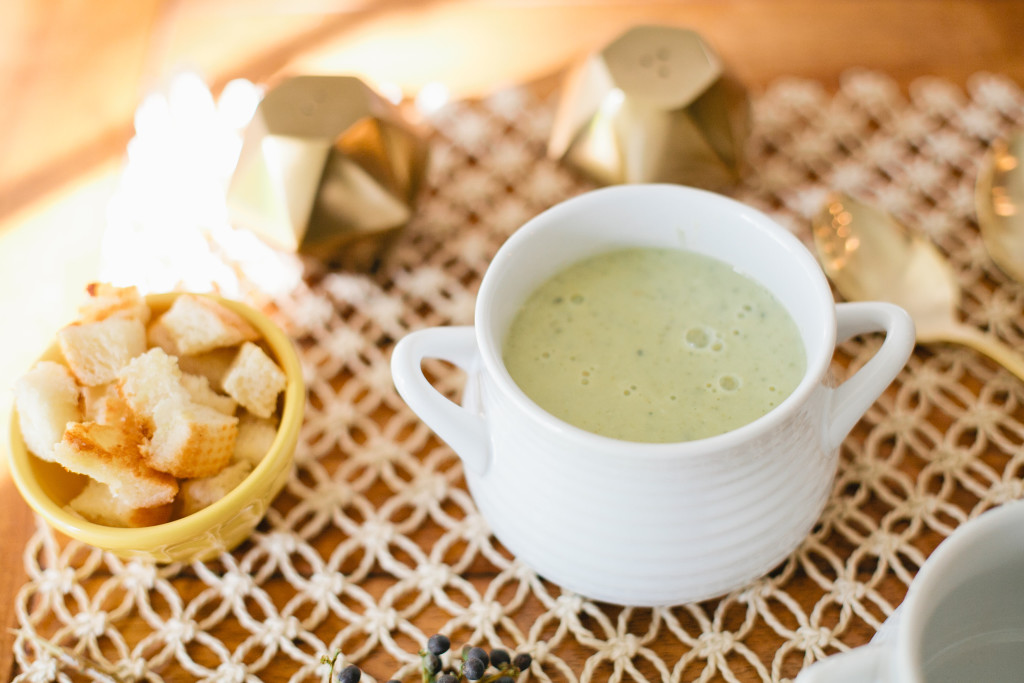 If you know me then you know that one of my favorite foods is soup!
I love it for lunch or dinner any time of year!
This love probably stems from my Portuguese Grandma (my Avó) who has always made the most delicious soups, so many great ones it's hard to name a favorite!
However this recipe is one of my Mom's, another amazing chef!  She usually makes this one for Christmas, and whenever I request it… It's one of my favorite all time soups, she even made it for my baby shower last year!  I thought this one was perfect for St. Patrick's Day coming up as it is green, and sometimes March can be a little chilly :)
Ingredients
5 Medium Zucchini  (about 1 .25 lbs)
1/4 Cup Butter
1 Medium Yellow Onion Chopped
3 1/2 Cups Chicken Broth
1/2 Cup Half and Half
1/2 Tsp Salt
1/8 Tsp Pepper
1/8 Tsp Nutmeg
Homemade Garlic Croutons optional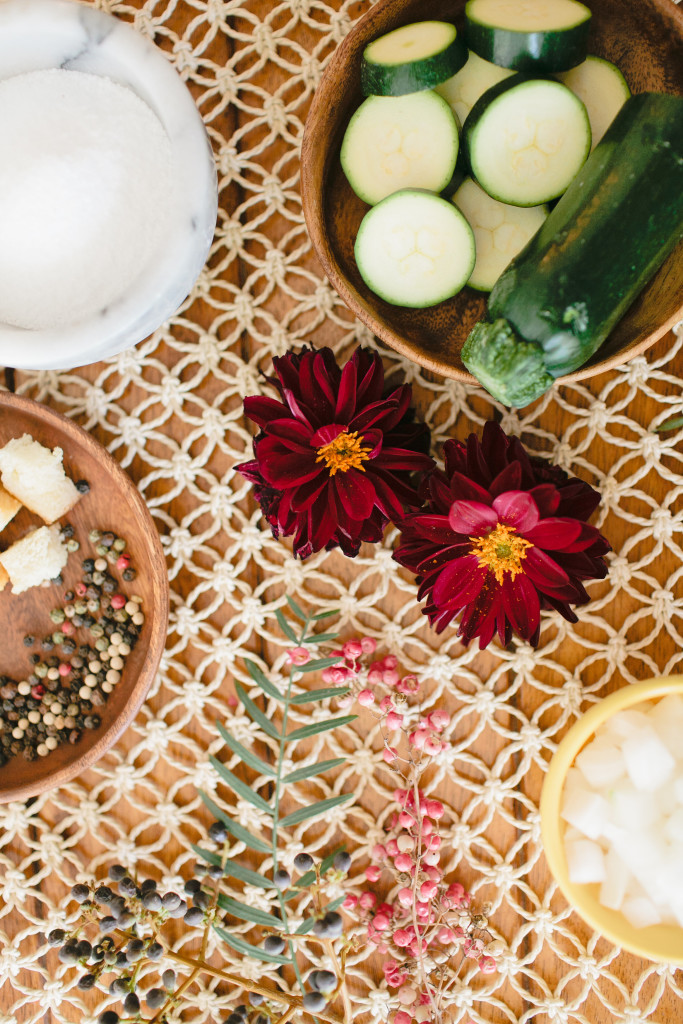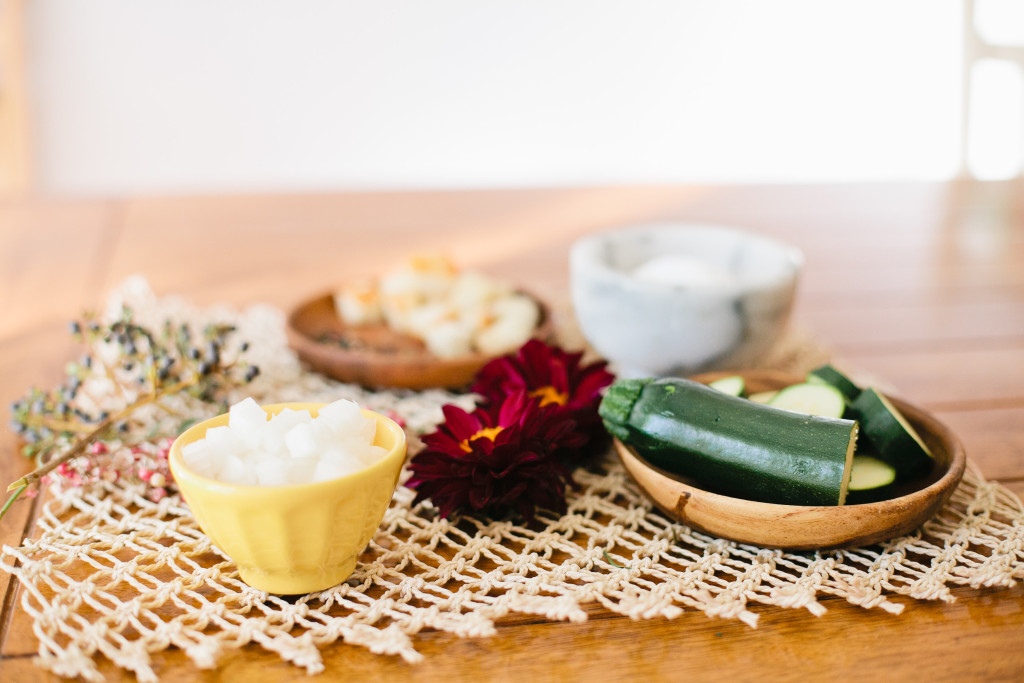 Directions
Wash the zucchini and trim the ends then cut into thin slices
Meanwhile heat the butter in a dutch oven.  Add the zucchini and onions and saute until limp but not brown (about 5 minutes)
Add the chicken broth and cover, let simmer for about 15 minutes or until vegetables are tender.
Pour a small amount at a time into a blender and whirl until smooth.
Add half and half, salt, pepper and nutmeg.
Serve hot or chilled (we prefer hot!) Serves about 6-8 people