A month ago we were a part of a beautiful event at the Ebell Club of Santa Ana called the Hidden Gem.  It was held by our friends at Colette's Catering who recently acquired this amazing space to showcase all of the hard work they've put in to restore this historic hidden gem.  That's right, they got the inspiration for the event name just like that!  They asked a few of their favorite vendors to help create some inspiration through-out the space for guests to see what it would be like to hold an event there.  Each vendor got to choose a different gem for their area and I chose Rose Quartz for ours.  We had the outdoor space and I'm so excited to share what we created!!  Keep scrolling to see the pretty pics from Jenn Fujikawa!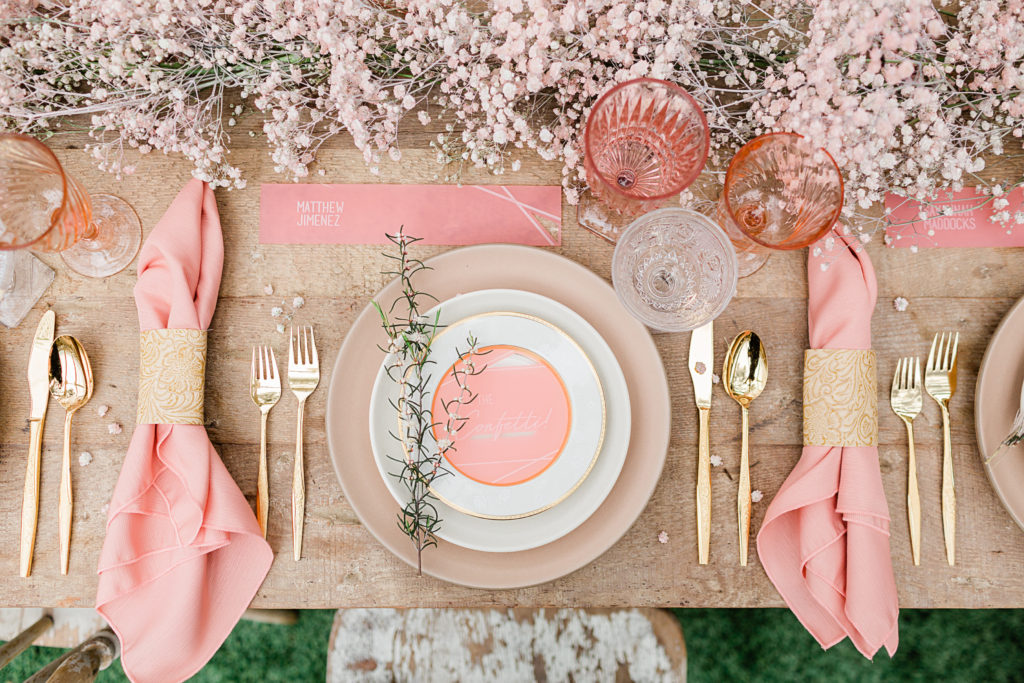 I love all of the historic touches at the Ebell, liked those arched windows.  Aren't they pretty?  I chose the outdoor space because I love all of those detail you can see!  However, the day of our event it decided to rain!  How dare that happen in Southern California!!!  Haha, so we brought in a tent and all was well, because really rain in Southern California is actually just a drizzle ;)
A few of our favorite vendors to collaborate with were a part of this event like Sweet Salvage Rentals and Cherished Rentals.  We got to use all of their pretty pieces for our space and it was so fun to pick and choose what we wanted to bring this to life.  I also got to work with Tiffany from Urban Gardener, who I've been lucky to work with a couple of times before, and I was happy to just tell her my idea for the florals and know that she would make it spectacular!!  When I got the Rose Quartz color I knew I wanted to emulate Mandy Moore's beautiful wedding with that soft pink babies breath, but also do a runner down the table.  Thanks to her, my dreams came true!!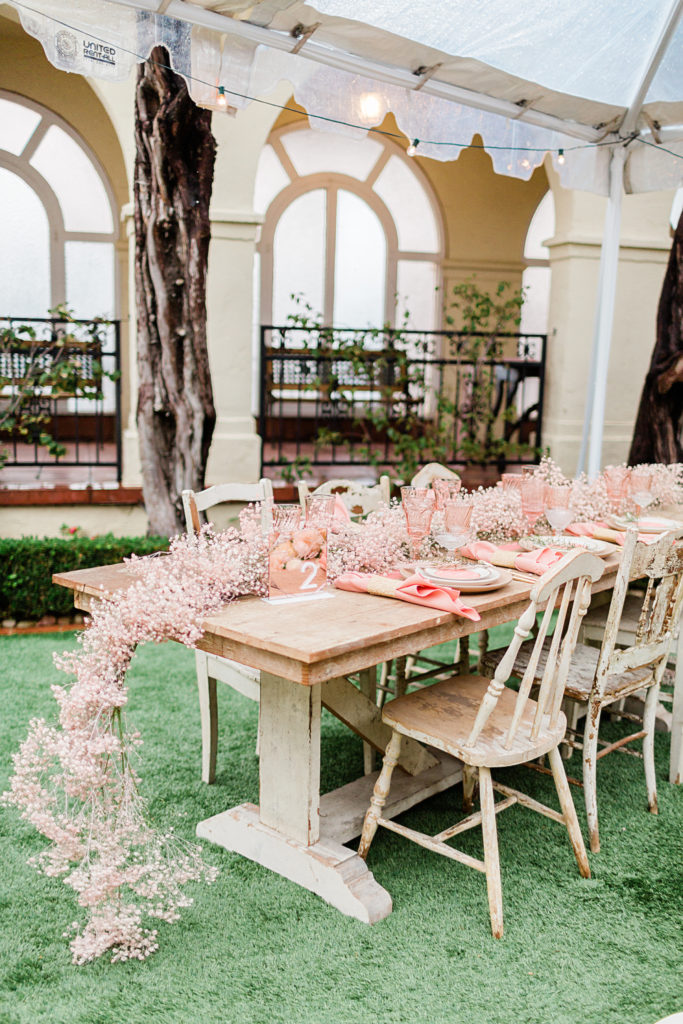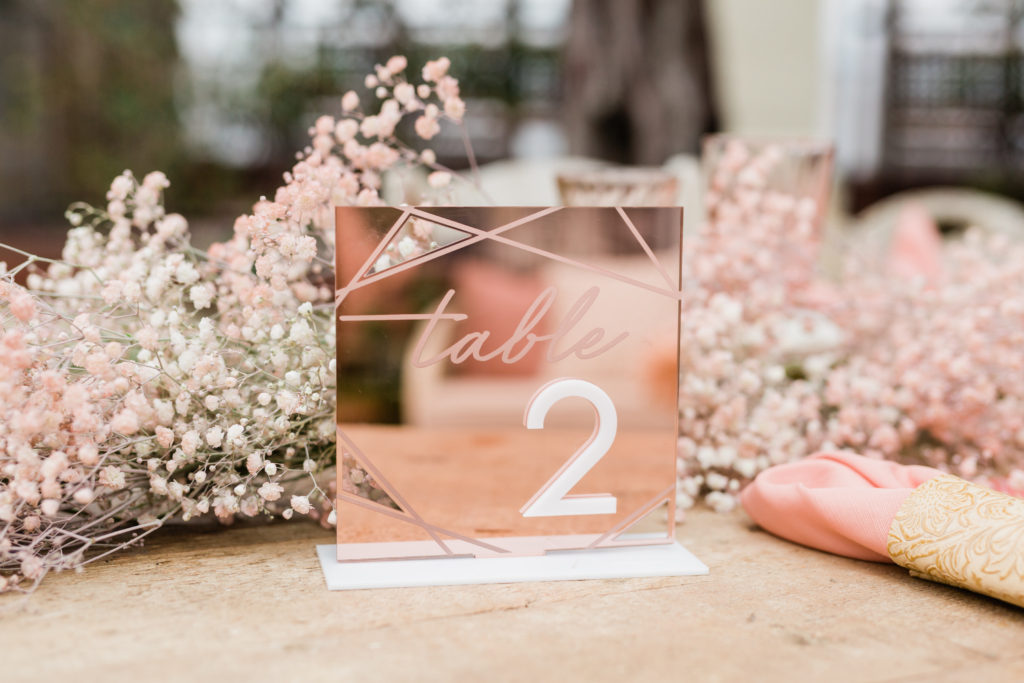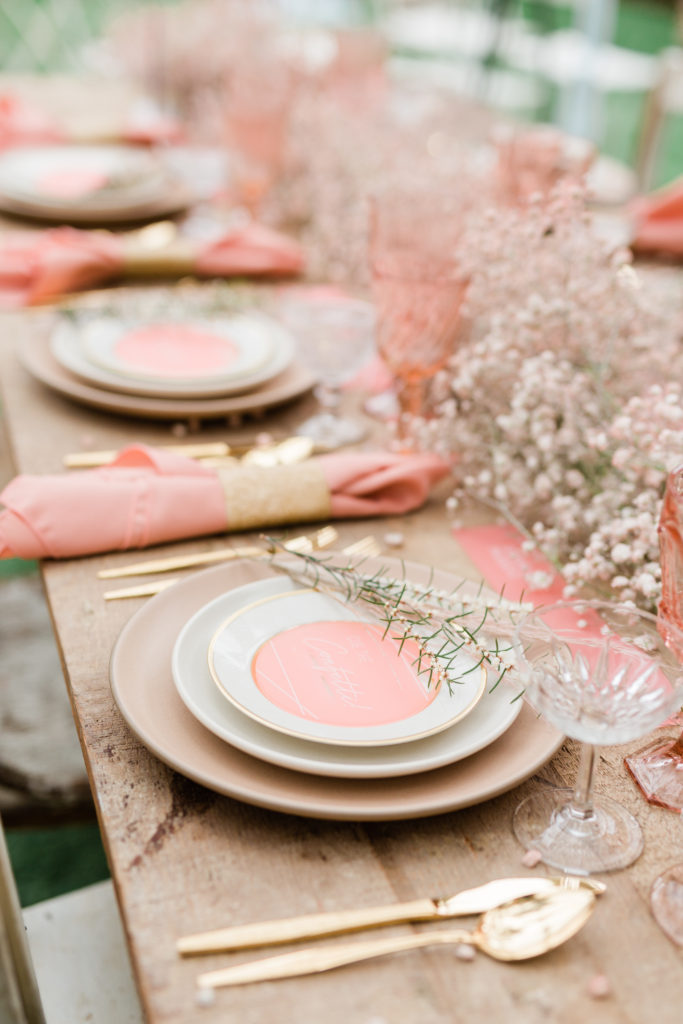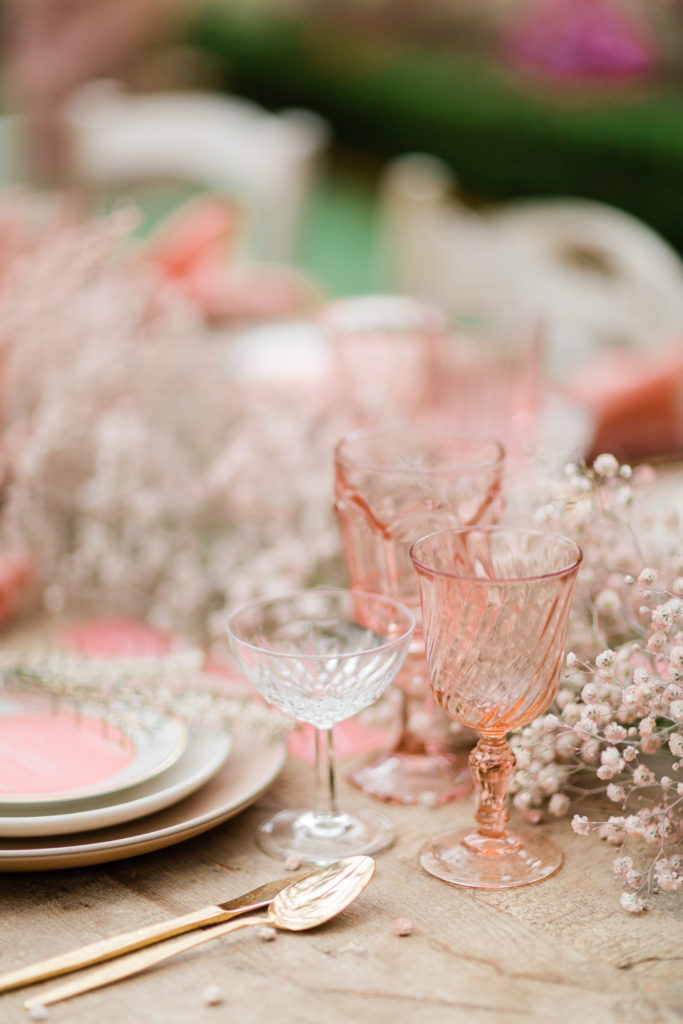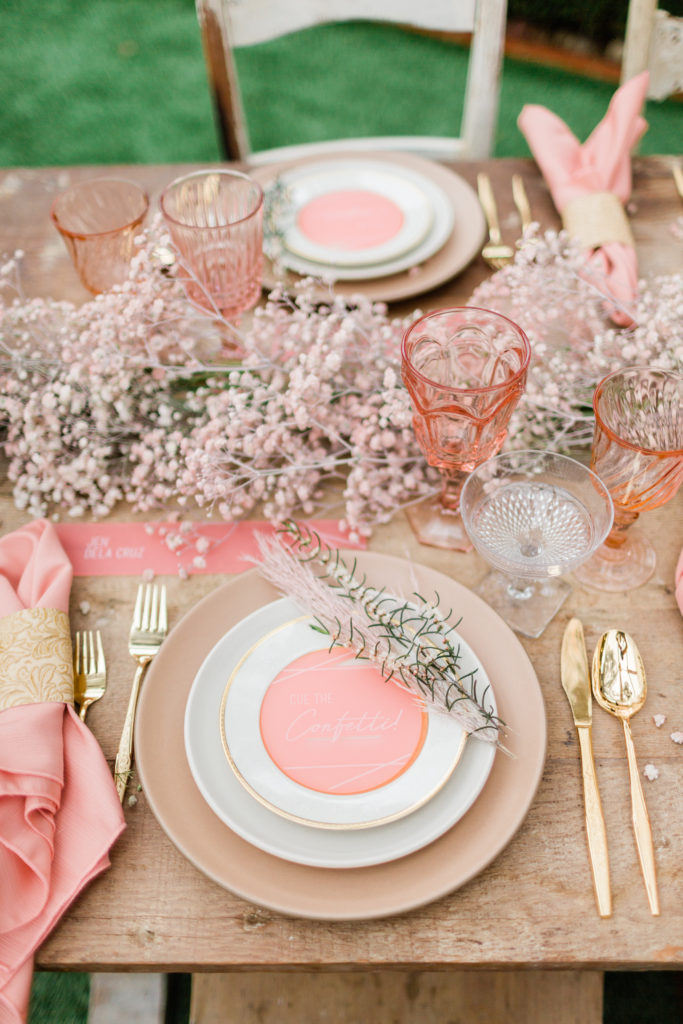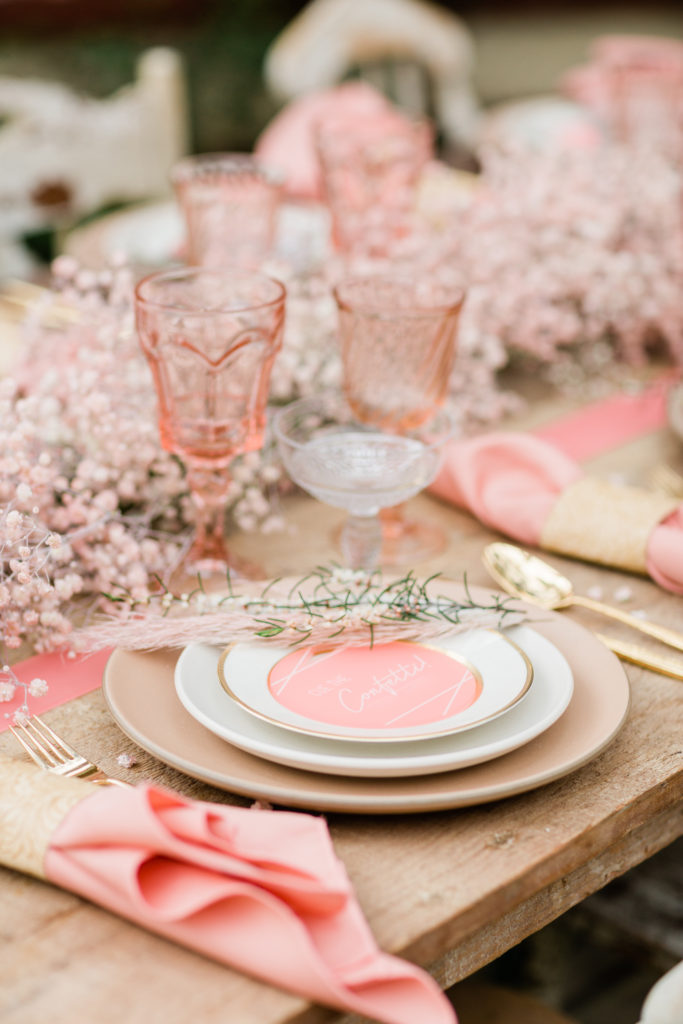 All of the beautiful details like the table numbers, menus, and place cards were done by the talented ladies at Happily Ever Etched.  I had never worked with them before this, but now I definitely have them in my arsenal for events and photo shoots!!  I love everything they created for this, and their attention to detail is like no other!!
The napkins and napkin rings were also from a new vendor for us, BBJ Linens.  Aren't those rings so fun?! They were another great new resource to find!!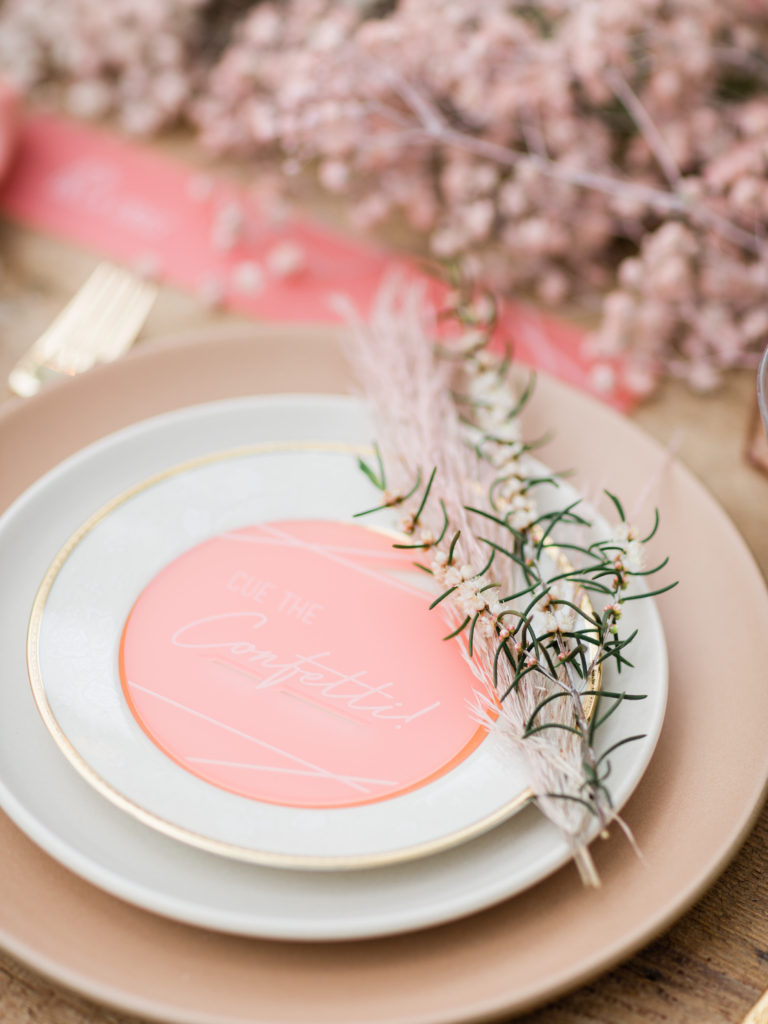 There she is in all of her glory!  Our own take on the baby pink babies breath arch.  It turned out so beautiful!!  Thank you for the inspiration Of The Flowers!!  Urban Gardener and her team really did a great job!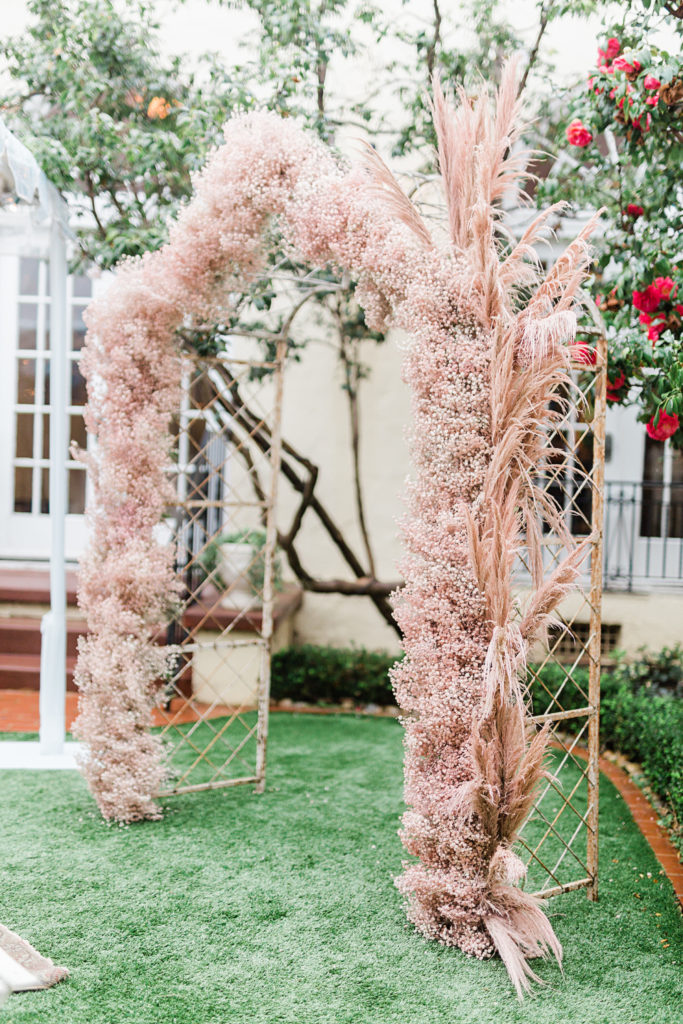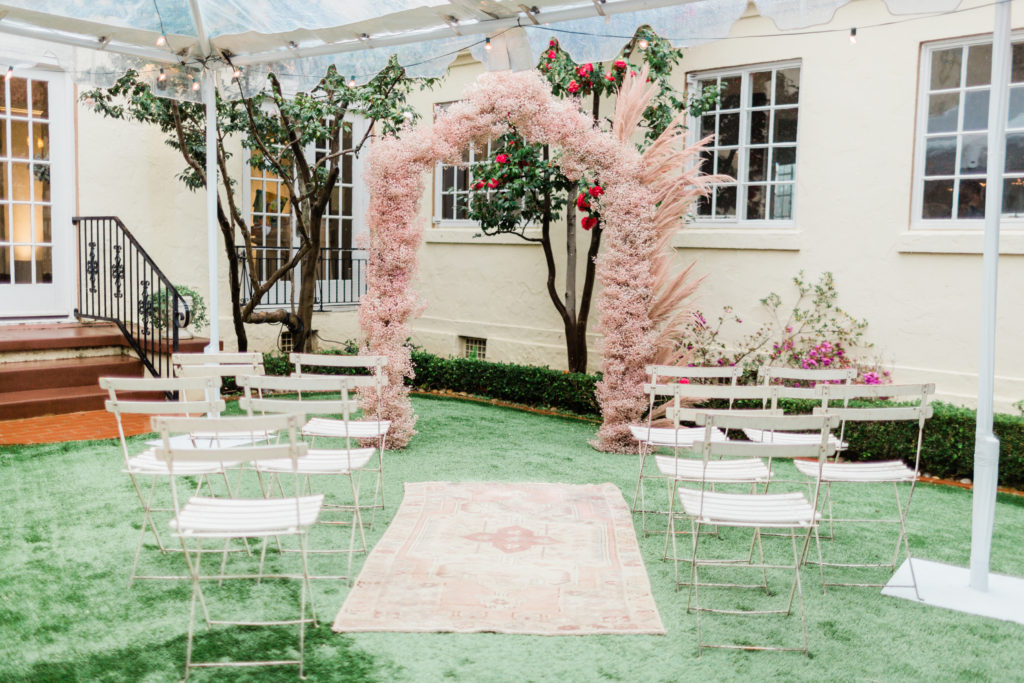 I was obsessed with our lounge for this event!  Sweet Salvage had just gotten some new pieces to her already insanely good collection and these ones just screamed Beijos!!  A little bit boho, a little bit mid century, yep!  Right up my alley!!  Just add some more gorgeous blooms from Urban Gardener to it and we are set!!  Can you believe those dahlias?!  They were ginormous and so freaking pretty!!!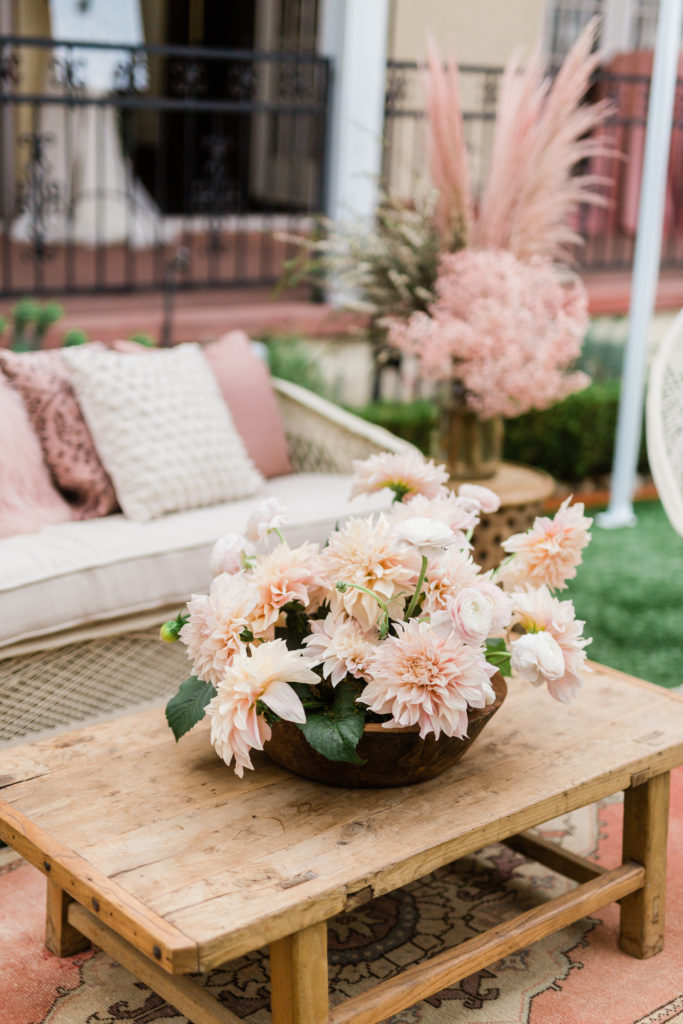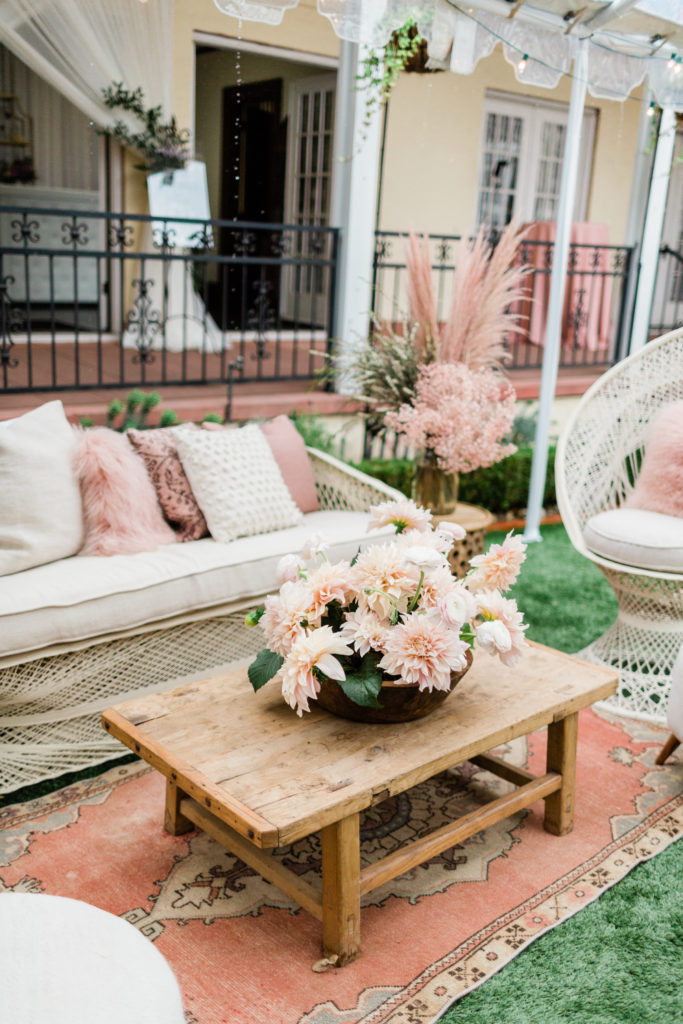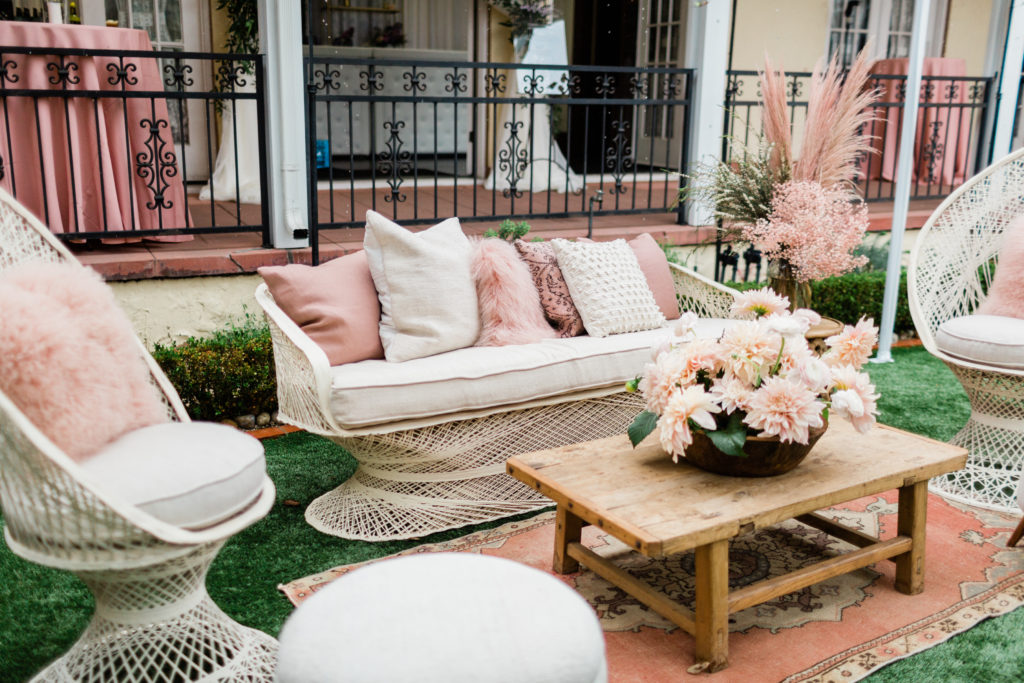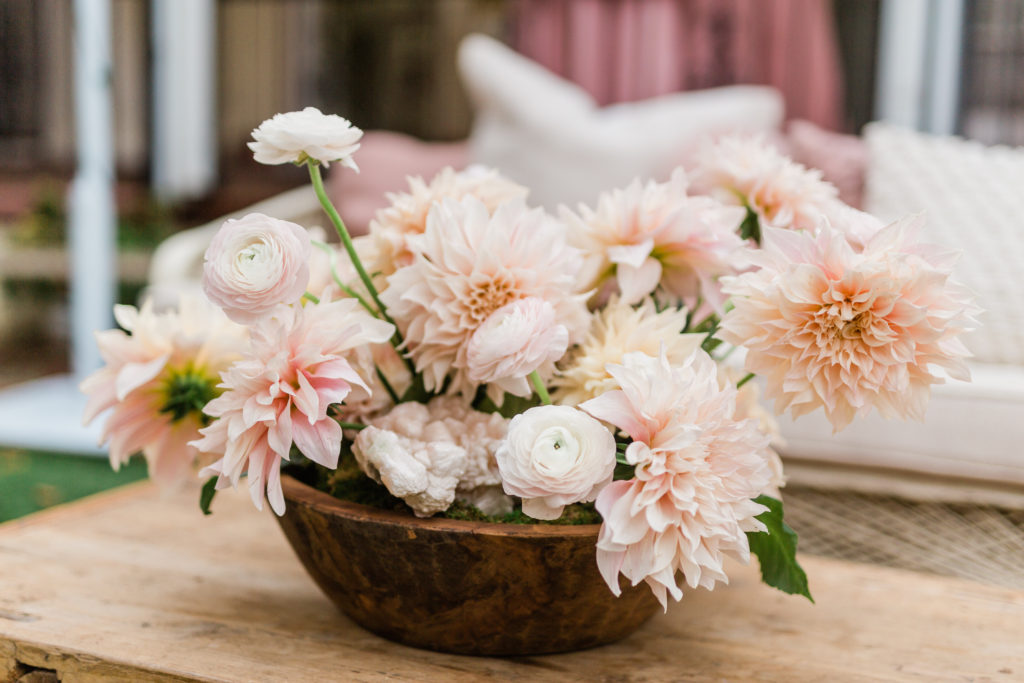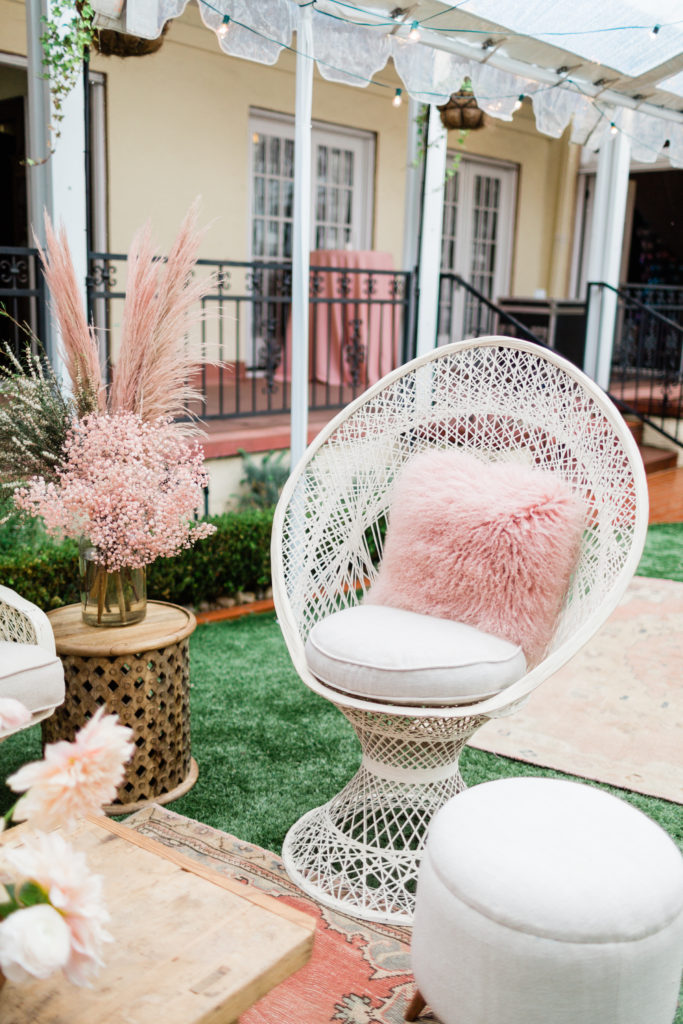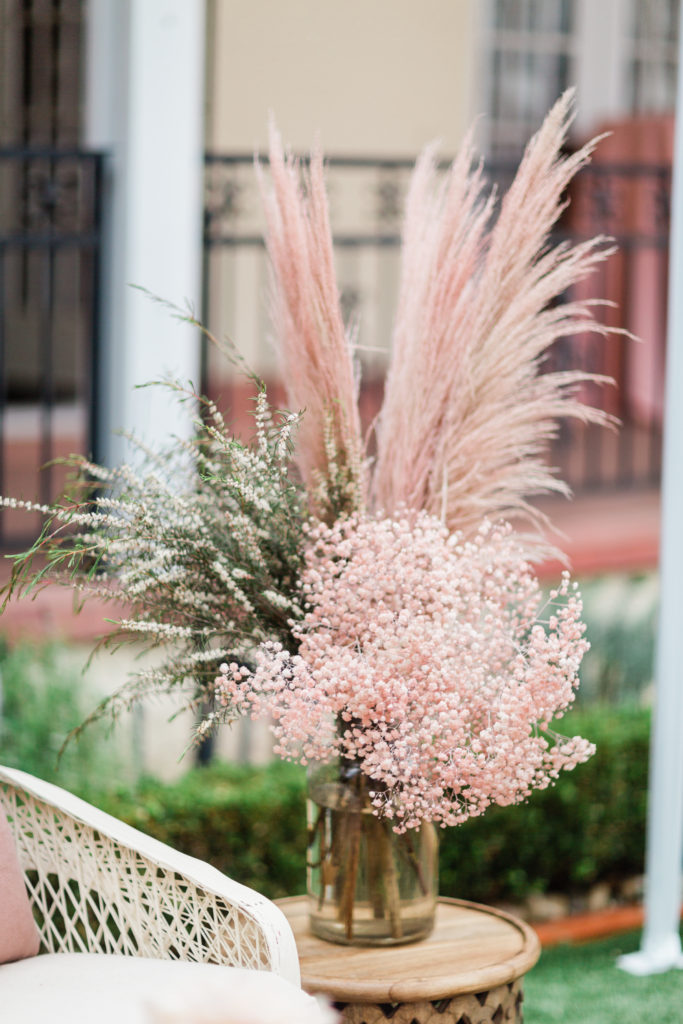 And there you have it!  It was such a successful event hosted by our amazing friends at Colette's Catering, they did an incredible job!  These events take so much hard work and it showed!!  We felt honored to be a part of it with so many other talented vendors.  Thank you for having us!!
xx
Jacquelyn