Along with Fall being our favorite time of year, it's also a time when we can break out all the yummy pumpkin recipes.  The possibilities are endless, I mean there is pumpkin everything these days!! We recently worked with the amazing Collete's Catering for a Halloween shoot that we will share with you soon and they brought the yummiest desserts!! One of them stood out in particular though, it looked so fab I had to ask what it was…Pumpkin Panna Cotta!!  Being a big panna cotta fan, I had to try it of course.  It was delish, so I asked them for the recipe and to my surprise it's pretty easy to make!!
Ingredients
3 Silver Sheets of Gelatin
2 Cups Ice Cold Water
1 Cup Heavy Cream
13.5 ounces Coconut Milk
1/4 cup Water
15 ounces Pumkin Puree
1/2 cup Sugar
1 tsp Pumpkin Pie Spice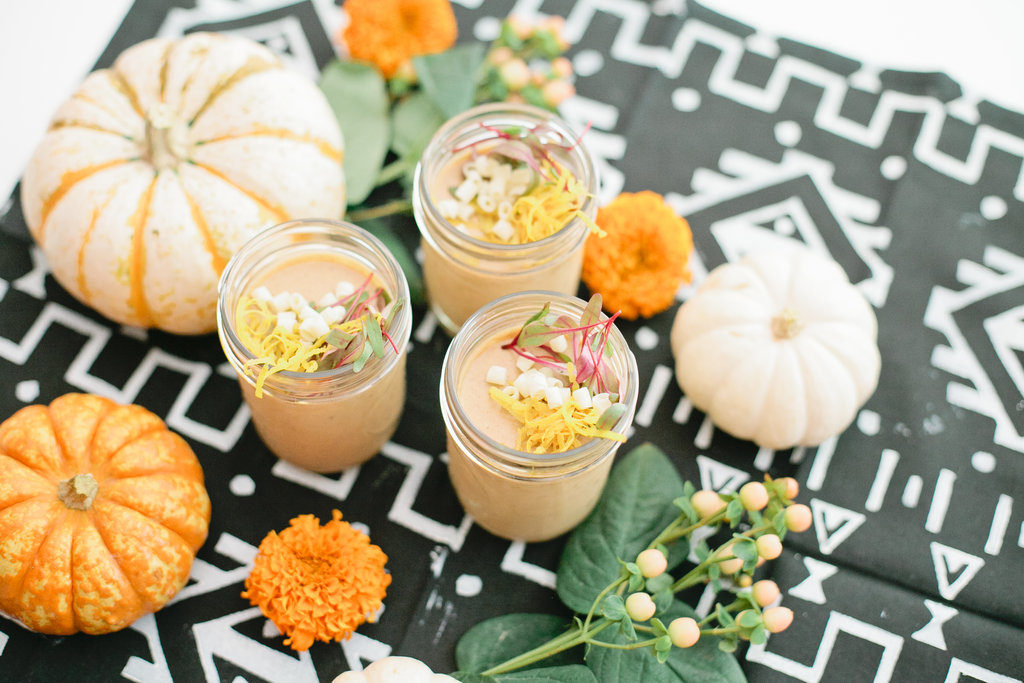 And how pretty does it look on top of this Rachel Labarre Textile you can find here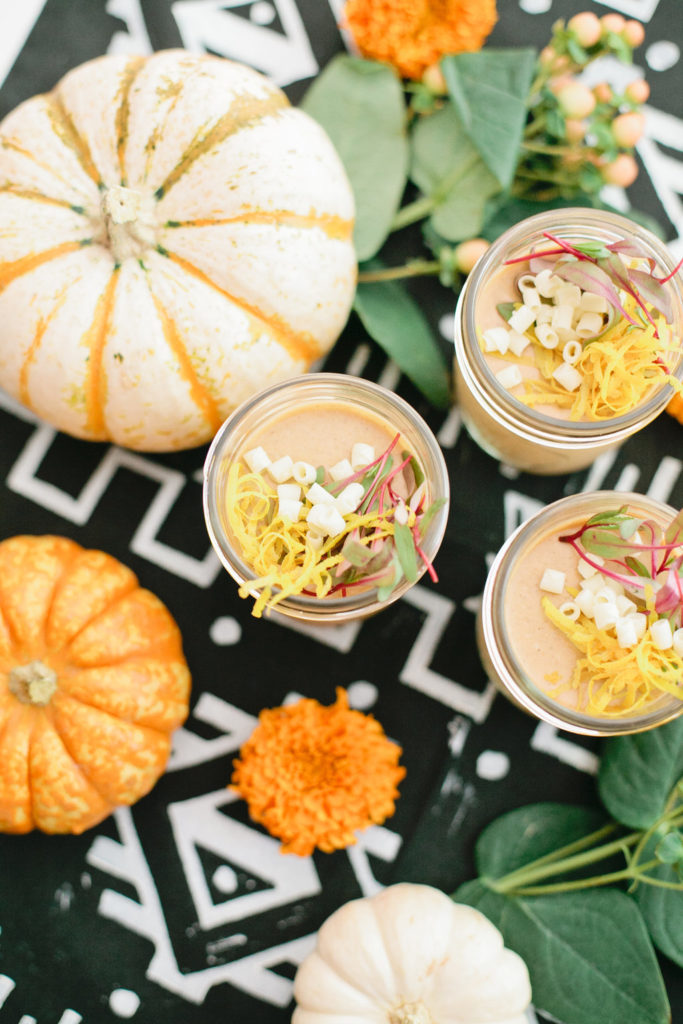 Directions
Bloom the gelatin in an ice cold water, set aside. Next heat up remaining ingredients until they come to a simmer.  Whisk them together and add the boomed gelatin. Continue to whisk until incorporated. Pour into small mason jars and then cool in the refrigerator.  The panna cotta will set in 4-6 hours, Enjoy!!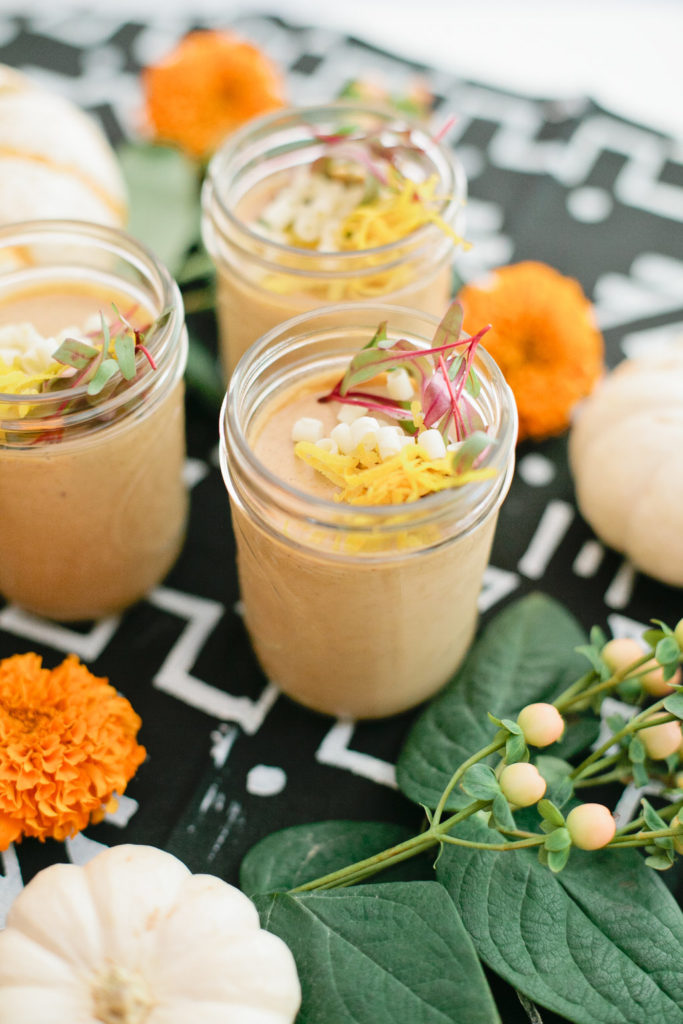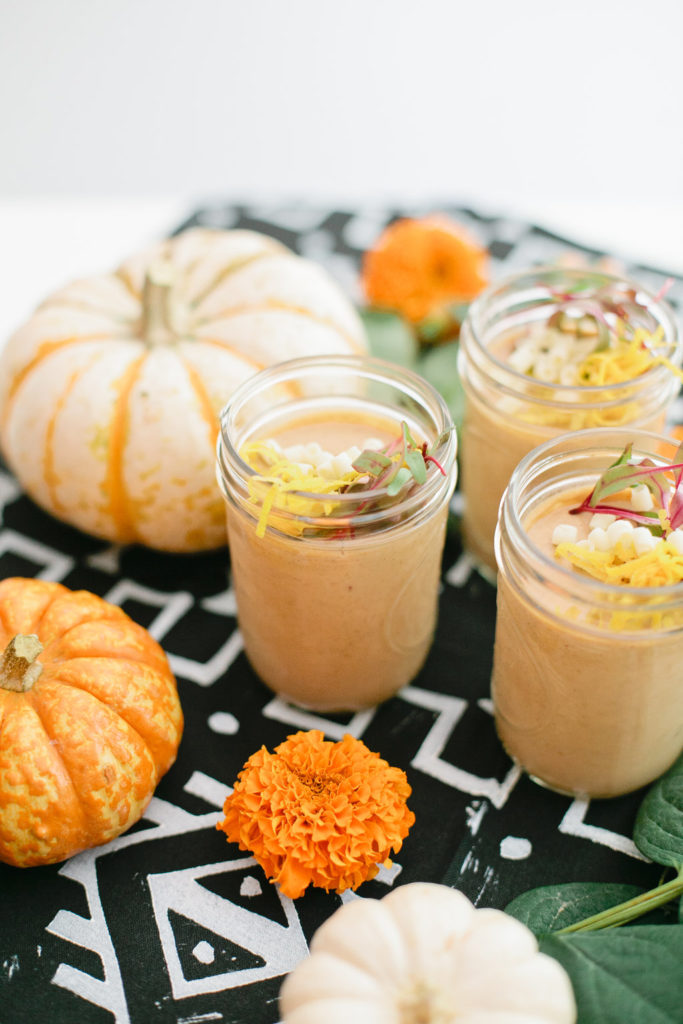 There you have it…Easy right?? And it's pretty too!! Hope we've inspired you to make some for yourself and families this holiday season!
Xx Leah
All photos by Megan Welker