When we found out our buddy Ala Cortez was pregnant we were beyond thrilled for her! This lovely lady has been trying for quite a while to get pregnant and we couldn't think of a couple who are more deserving and who will be such amazing parents. Right away we knew we had to style this special baby shower, and since her bestie Megan Welker is one of our besties, well we basically forced ourselves onto them, haha!! Ala has been dreaming of this day for a while and once she found out she was having a girl she definitely had a vision in mind. We wanted to keep this pretty mama to be happy so we went with all of her brilliant ideas and ran with them, adding a few details of our own! Now, Ala is really loved you guys, so loved she had about 80 people at this shower, haha!! It was almost like planning a wedding, but in our opinion, the more love the better for this sweet couple and their little babe! We can't wait for Ala to welcome her baby girl and to see her as the mama she was meant to be!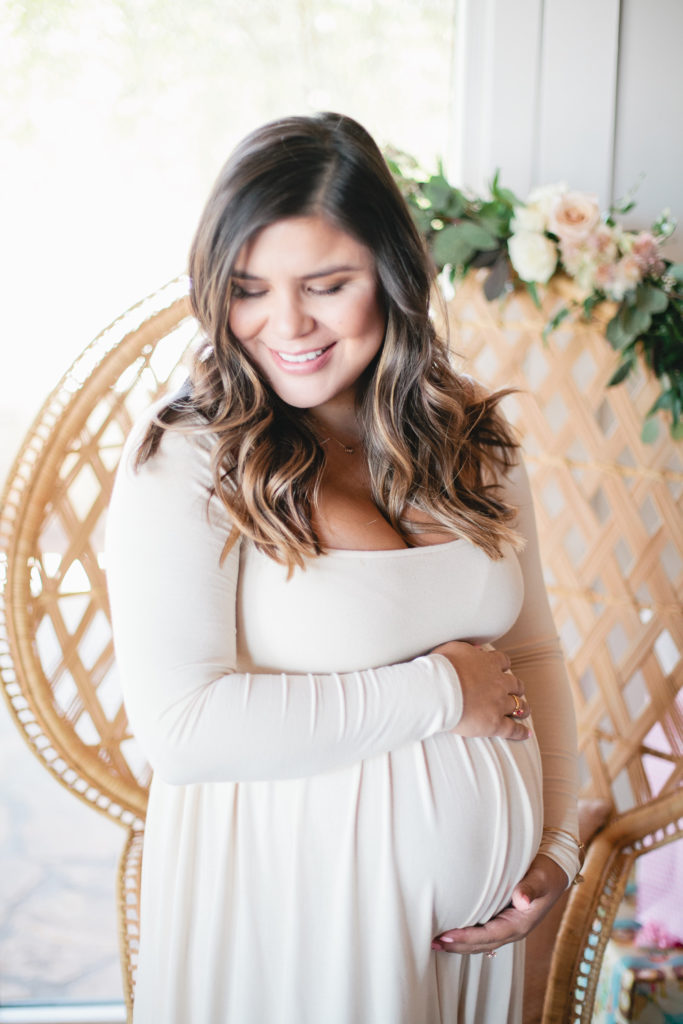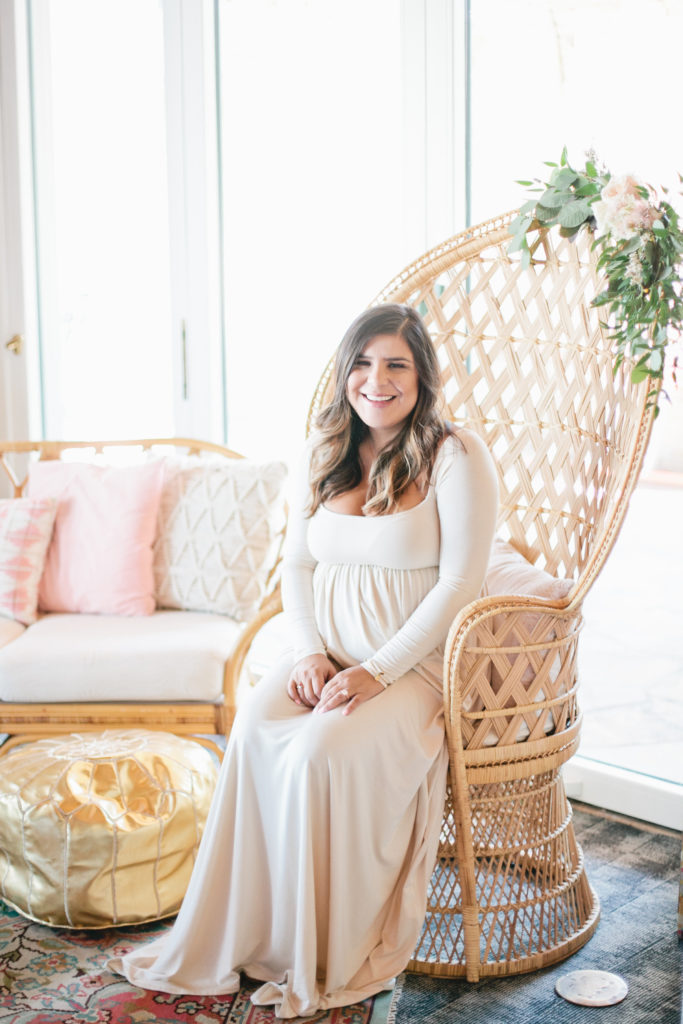 This shower is also featured on 100LayerCakelet today!!
Photos by Megan Welker
How pretty is this invite suite from Poppy Jack Shop? Sets the tone for all the pretty soft pinks to come…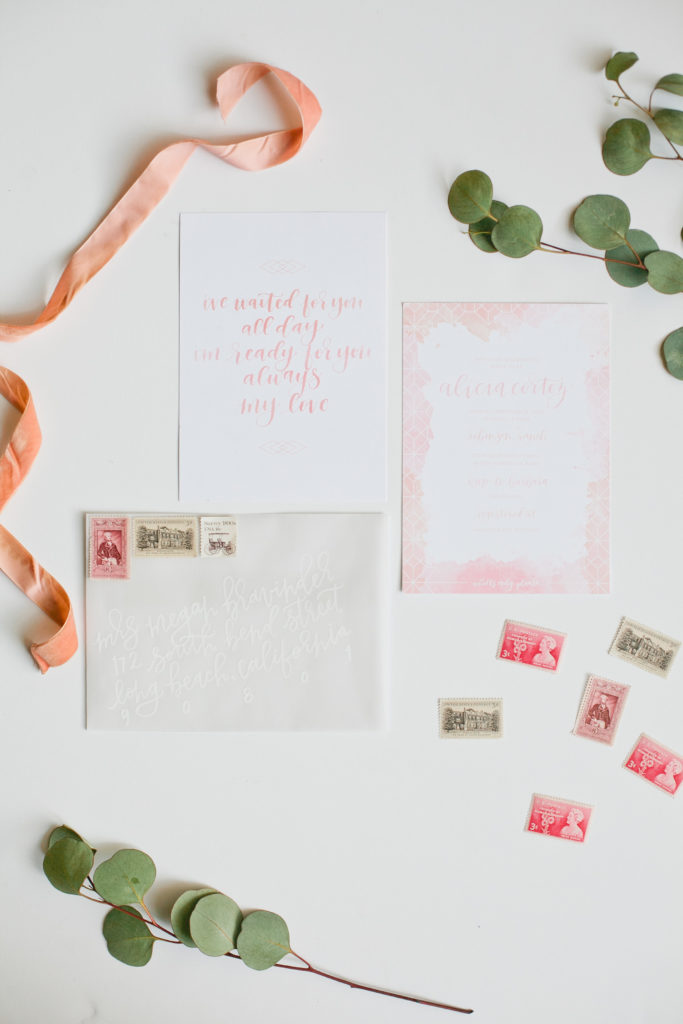 Ala and her husband have struggled with IVF for a few years, and the main theme for the shower was a song they would play to keep their spirits up during the tougher days. We loved using this song through-out the design of her shower as a reminder that the best days were yet to come for this family!! Ala's husband Steve is a DJ so we also incorporated other lyrics at each place setting, just a fun little nod to the baby and him! The tables turned out so so pretty, we can't get enough!!! Here is a little bit from Ala…
"My baby shower was the stuff dreams are made of. No really, I had imagined that day for years, never knowing if I'd ever be blessed to even have a baby shower, so watching it all come together was an absolute dream for me. My husband and I had been trying to have our first child since January 2013. After 6 IVF cycles, we were finally successful and are expecting our little girl this November. Our baby shower was inspired by a special song I started listening to years ago whenever I was struggling to find hope. And now it was the theme of her first celebration and we cannot wait to play it for her once she's here!"
"All the vendors that came together for our special celebration make the event that much more memorable. My dear friend Megan Welker, along with the ultra talented Jacquelyn Kazas of Beijos Events, took on the huge task of styling the whole thing. I gave them the lyrics to the song and a couple colors I liked and they came up with the rest! It's amazing how their minds work. The leather and the gold and the soft floral palette came together so perfectly. The acrylic plates with song titles that had baby in them was such a cute ode to my DJ husband and the adorable lounge area, styled so perfectly in pinks and nudes just took everything up a notch!!
I met Jessica Decorse of Ellamah in 2008 when we were planning our weddings. Since then we both started businesses in the wedding industry and when she found out we were finally expecting, she was like "I'm doing your shower flowers" and I was like duh!! And wow, she created the most ethereal arrangements (insert flowers here) that I was obsessed with.
I don't know what we did to deserve such genuine and talented people to come together to create something so amazing but we are so grateful and can't wait to share with our girl one day!"
Now here are those amazing lyrics and the gorgeous lounge from our friends at Witty Rentals! Courtney from Poppy Jack Shop also did all of the signage, including tis pretty leather sign that Ala & Steve can use again in baby girl's nursery!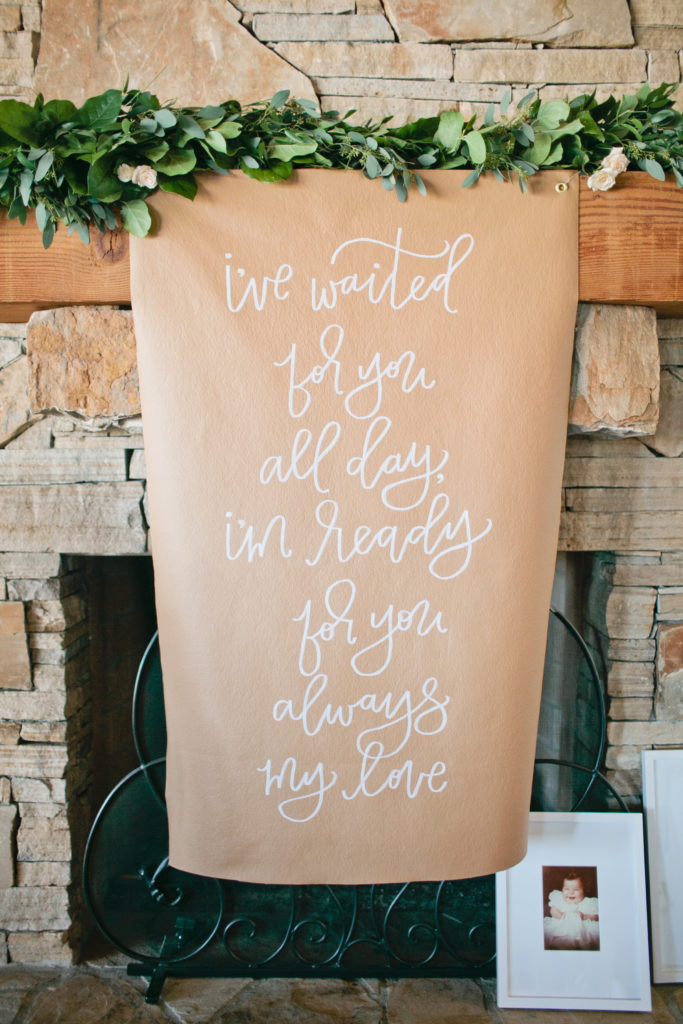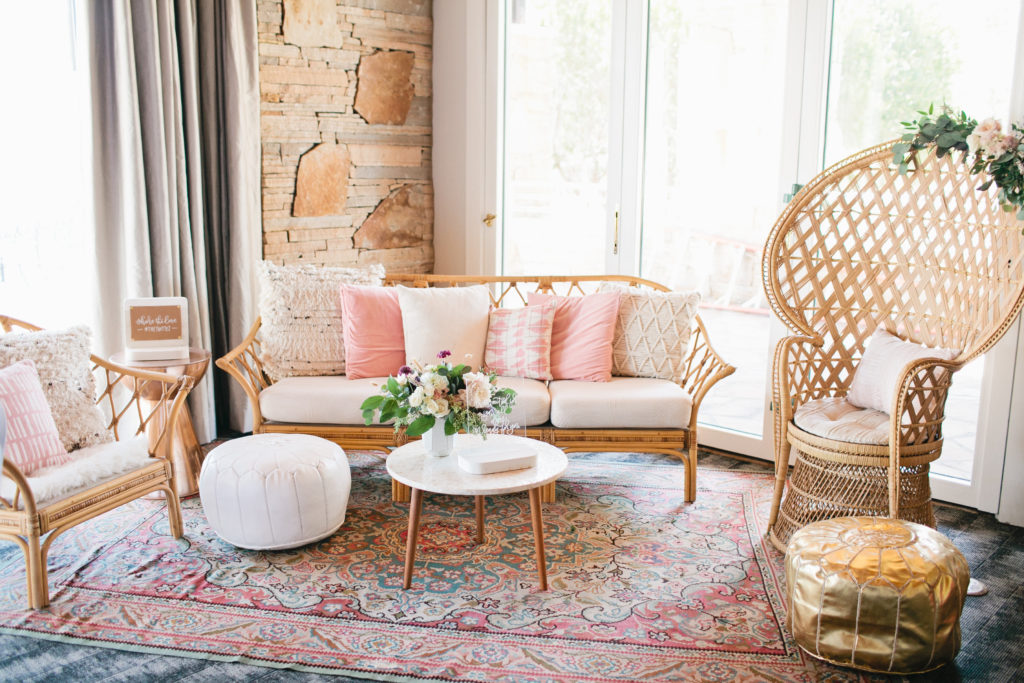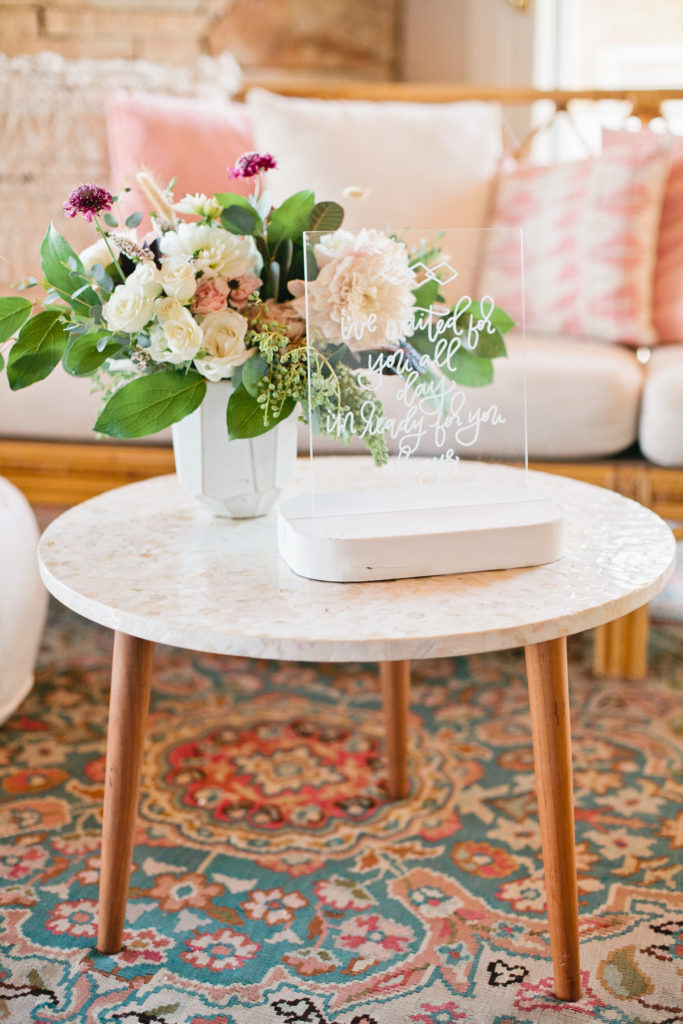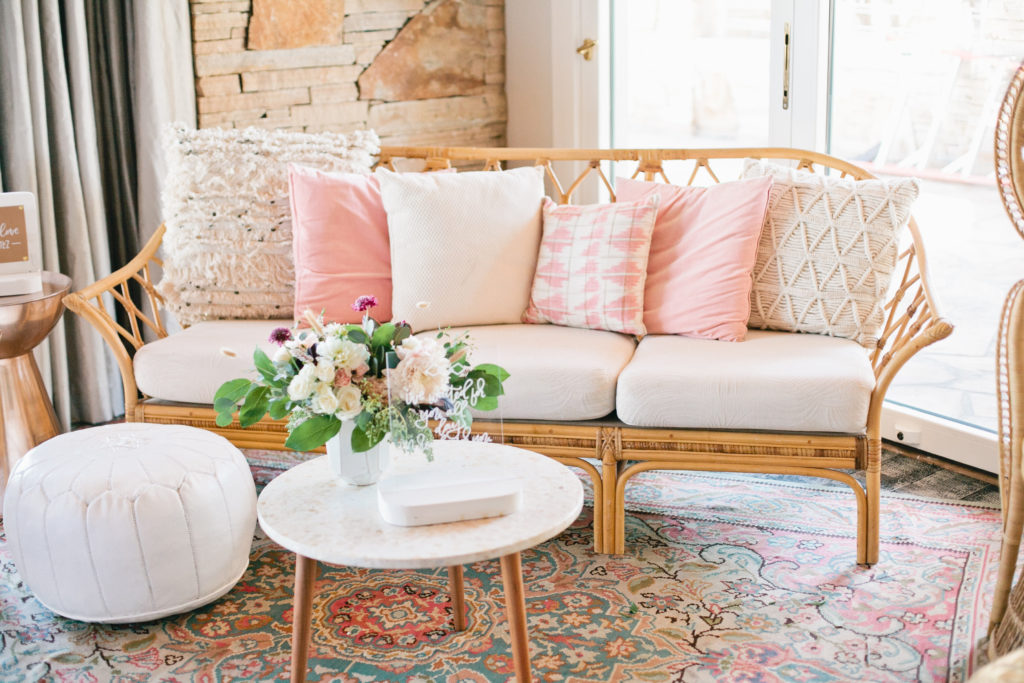 And of course we needed an amazing dessert & mimosa bar for this soiree!! Thanks to Beverly's Bakery we had all sorts of pretty for Ala, including this gorgeous cake that had the pretty lyrics written on it.. This was a must for us and a surprise for Ala!!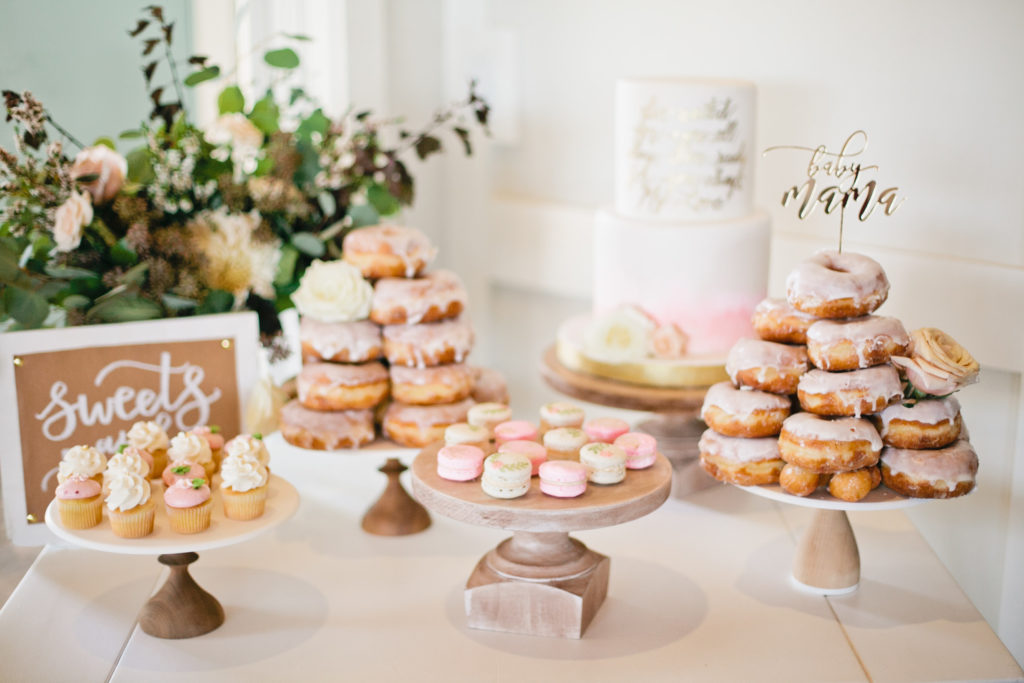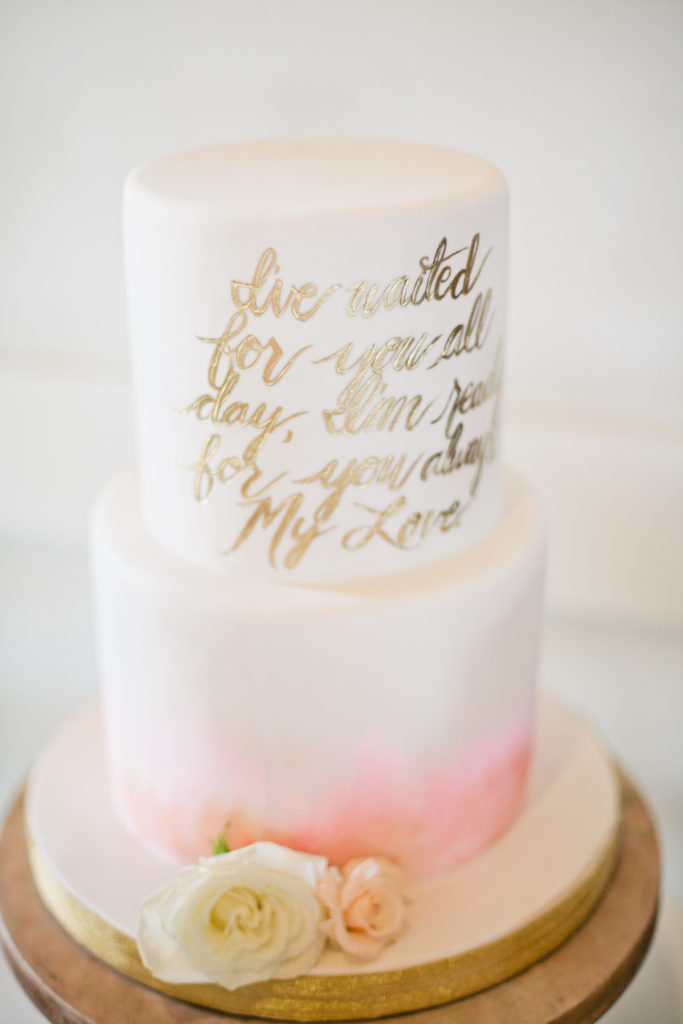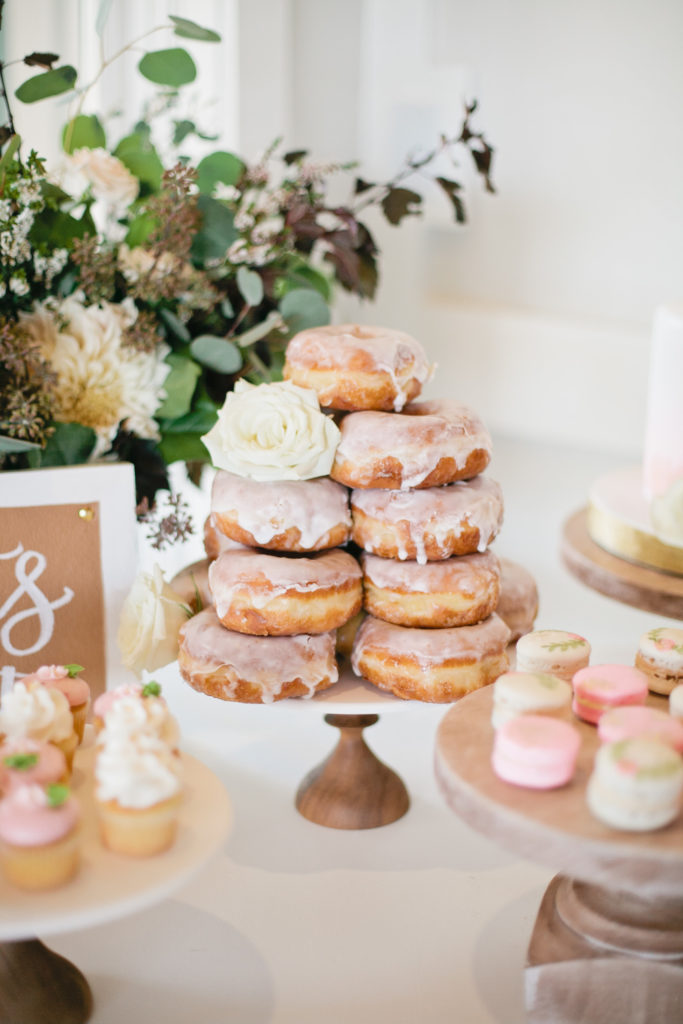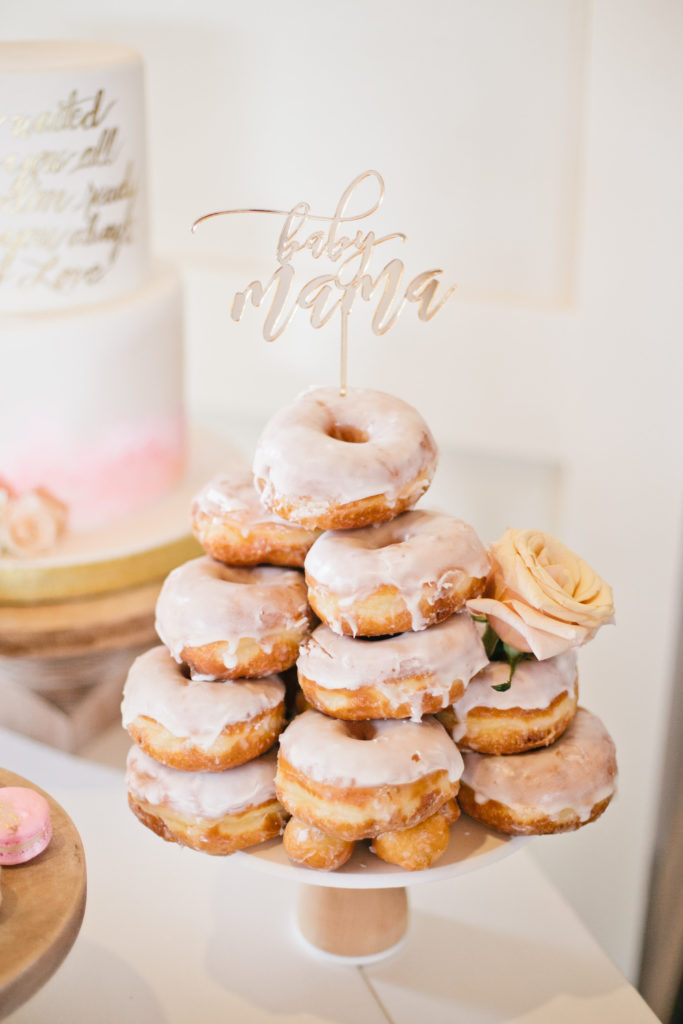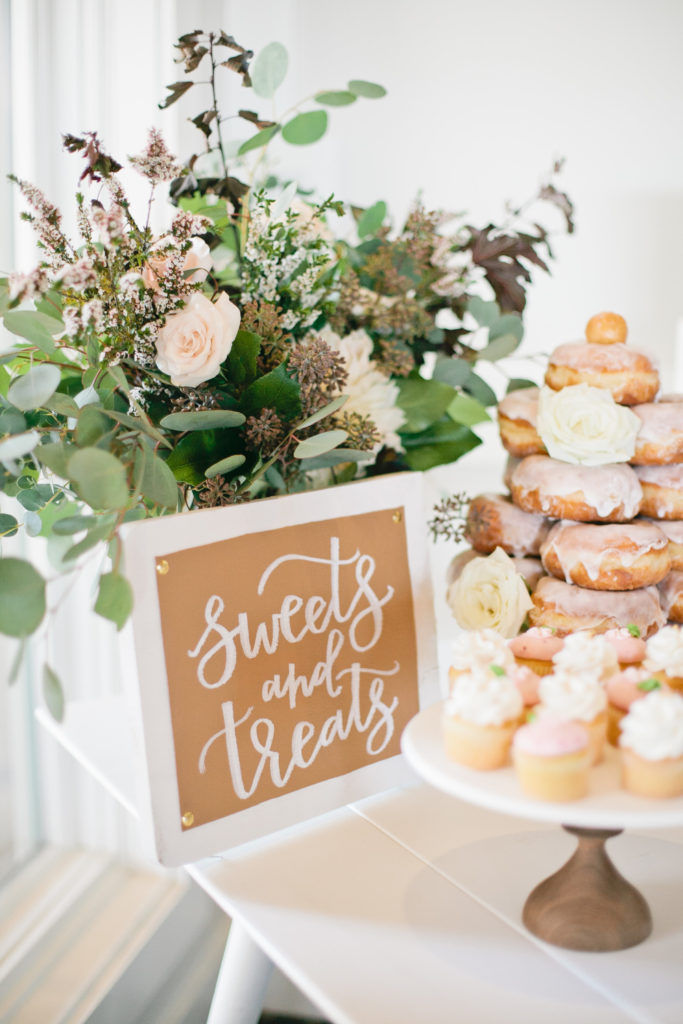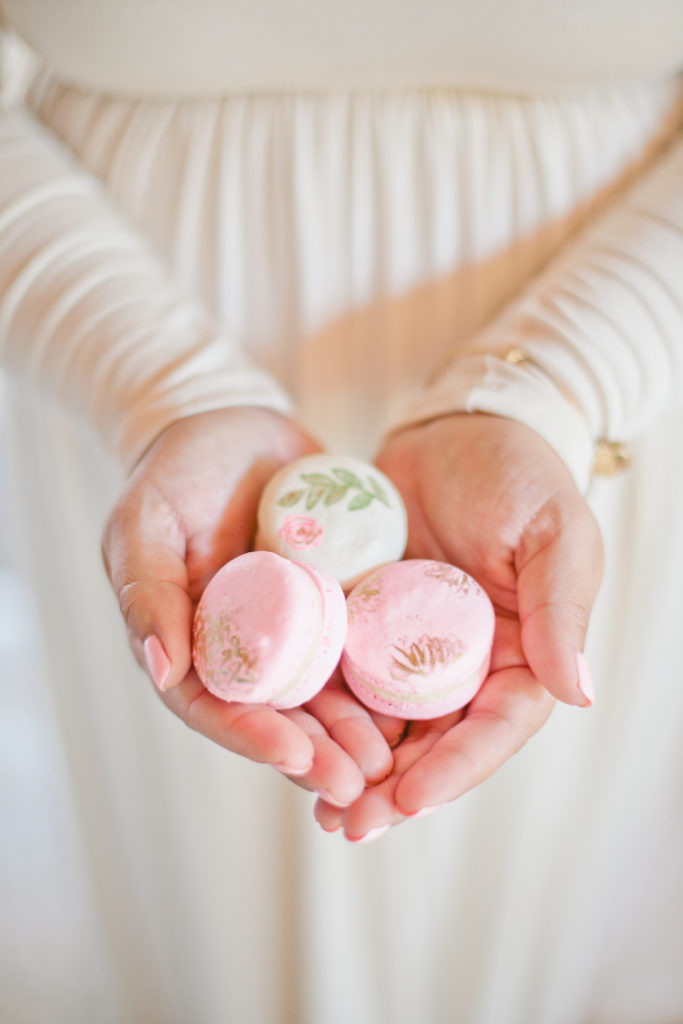 And about that mimosa bar… How about the custom stirrers from Nic Roc Designs? She also did that super cute "Baby Mama" donut topper above! We love those little details!!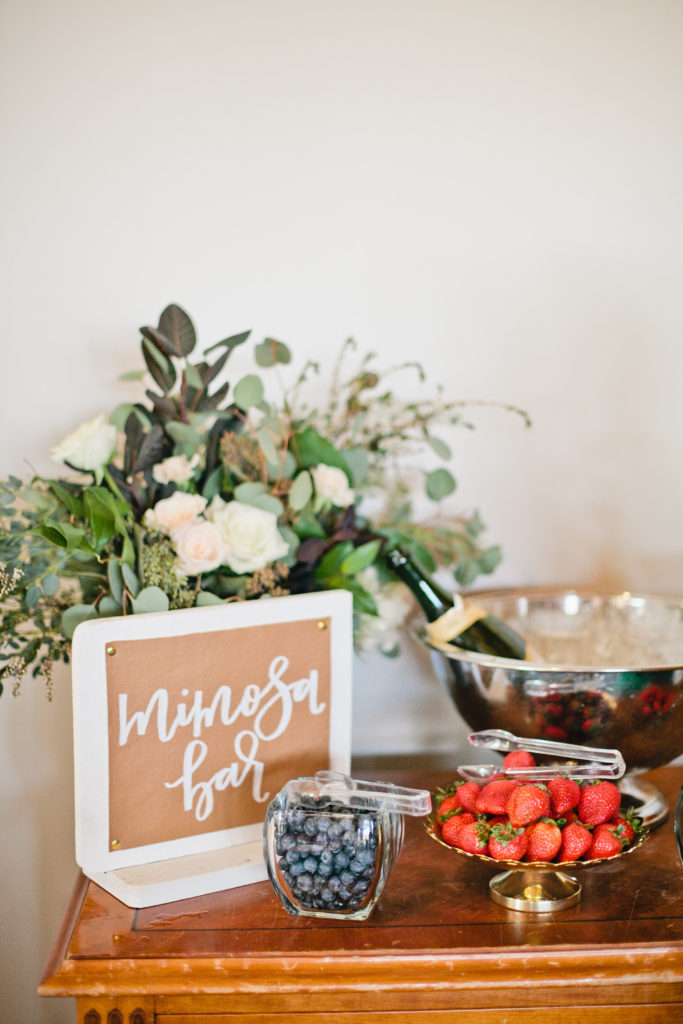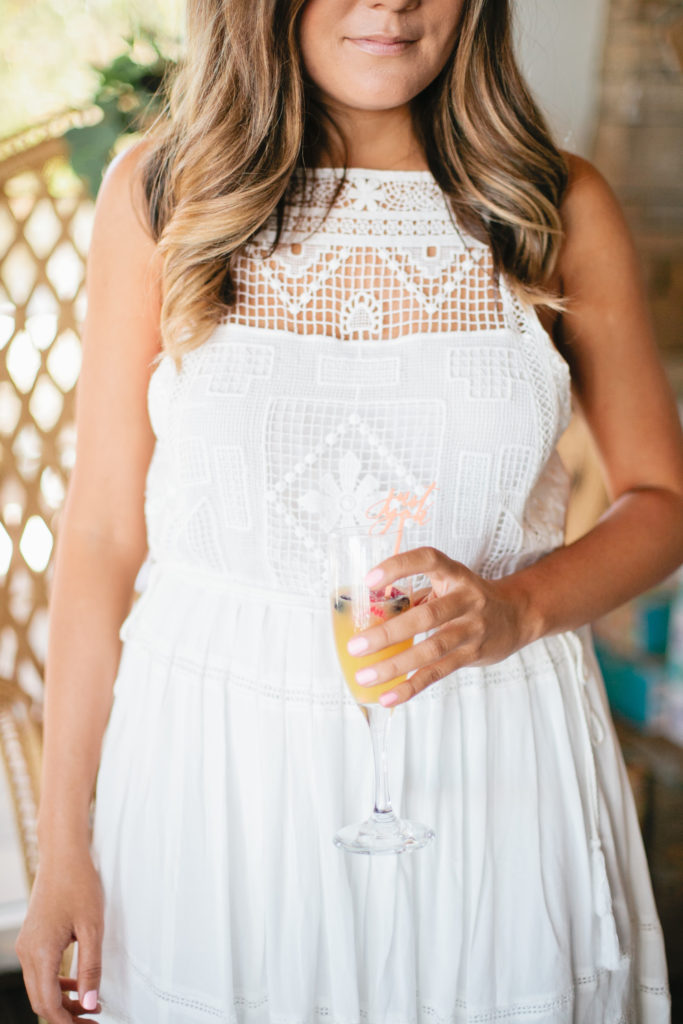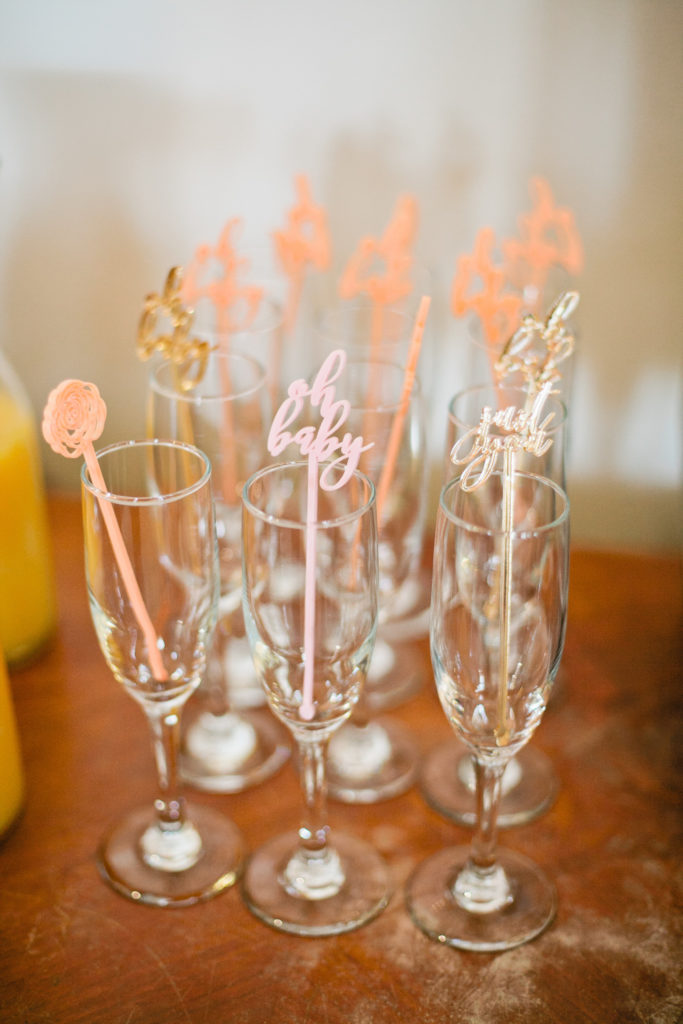 We love this soft color palette and touches of gold, it really turned out even more beautiful than we could have imagined!
Here's Ala and all the ladies in her family, just waiting to love on that little nugget!!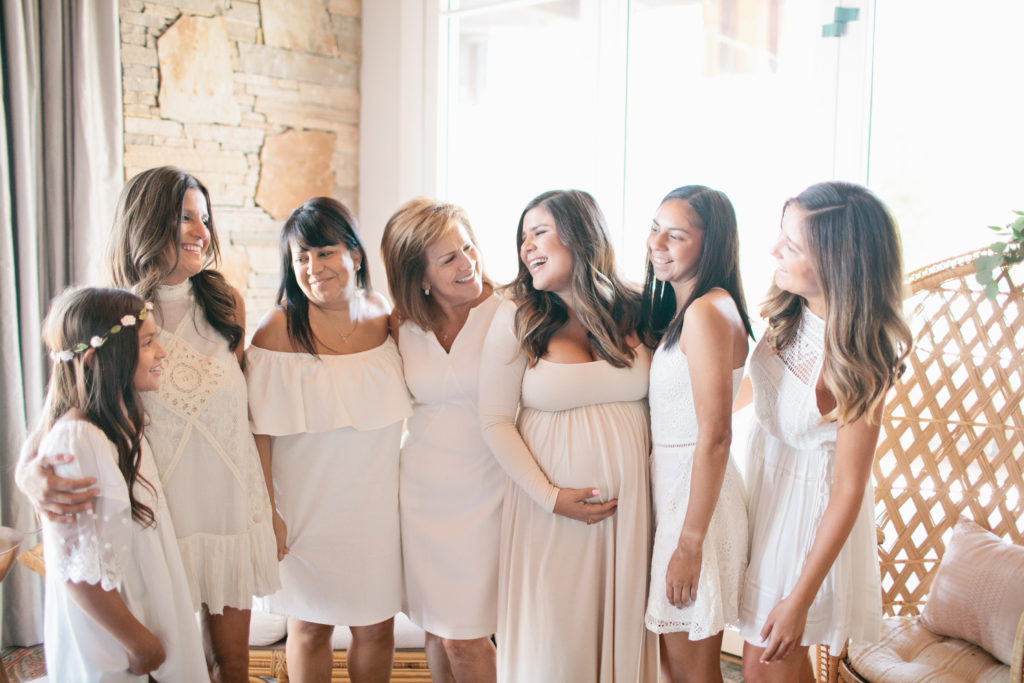 Lots of love goes out to this girl right here, Megan Welker, who is the most loyal and loving friend!! She did so much to make this day special for Ala, she's truly a beauty inside and out!!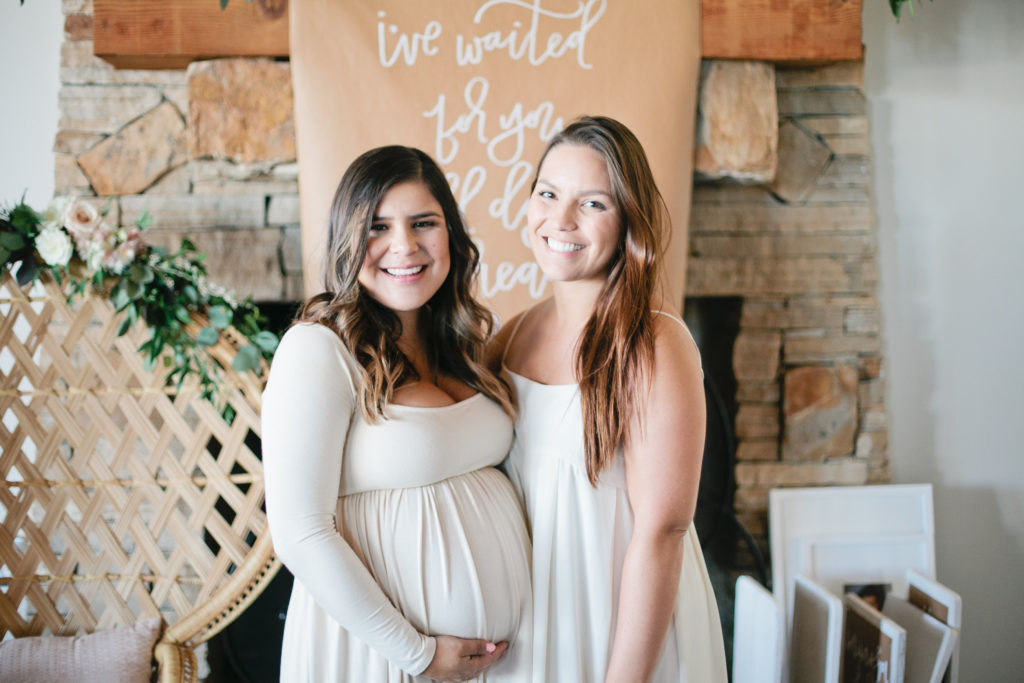 And of course, here's Ala and Steve, you guys will be the BEST parents!!!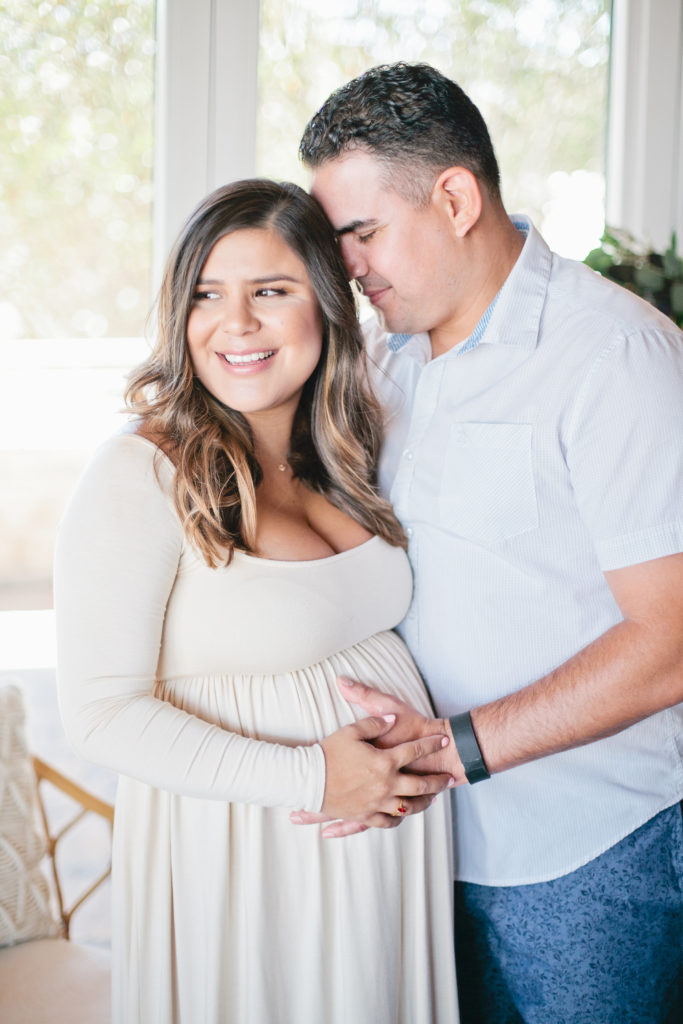 Our hearts are full of excitement and love for this special lady, and we can't wait to meet her baby girl!!
xx
Jacquelyn
All of the lovely vendors who made this day possible…