Who is ready for some lovely fall inspiration?!? Styling a fall inspired table is one of my favorite tablescapes to do. It is the time where you get the chance to add some darker and richer hues into your color palette. We teamed up with Pottery Barn to create a perfect fall tablescape featuring their fall collection along with the help from some of our amazing industry friends.
Pottery Barn's fall collection was a perfect canvas of tableware to work with. I just love the timeless simplicity that it has. You can accommodate any style whatever it is modern, classic, and of course boho with their merchandise. I wanted to mix dark hues like black and various berry shades with light tones of peach and mustard. Fall to me is a holding on to those last memories of summer and adding in some winter thoughts. This fall table is perfect for any sort of dinner party or even a Friendsgiving you might be having. Let's jump right in!
This fall table is also making a cameo over on Green Wedding Shoes today as well! Check it out!
Photos by Yasmin Sarai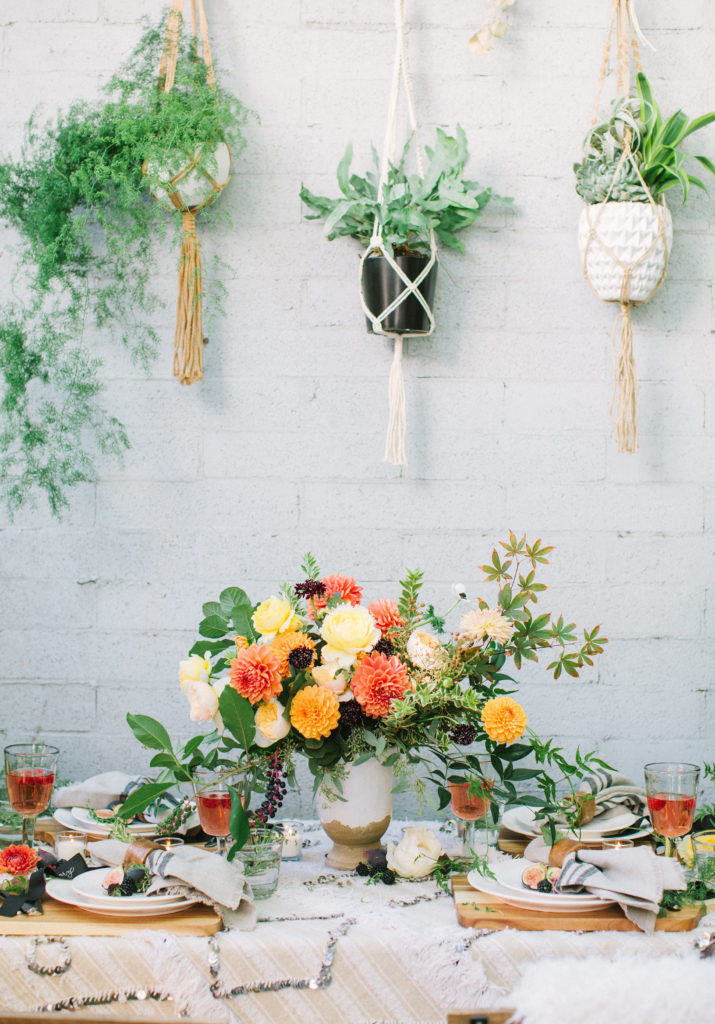 The table was made up of elements of stoneware, wood, dark leather, rustic linen, and distressed stainless steel.
But 1st, let's discuss those pretty florals. They are the show stopper after all.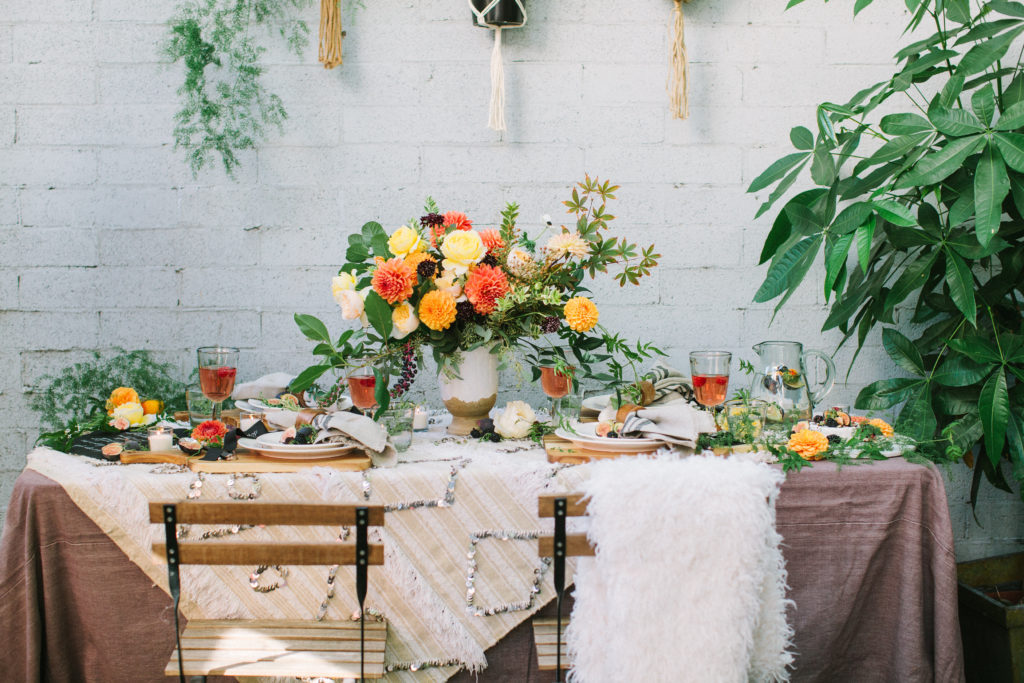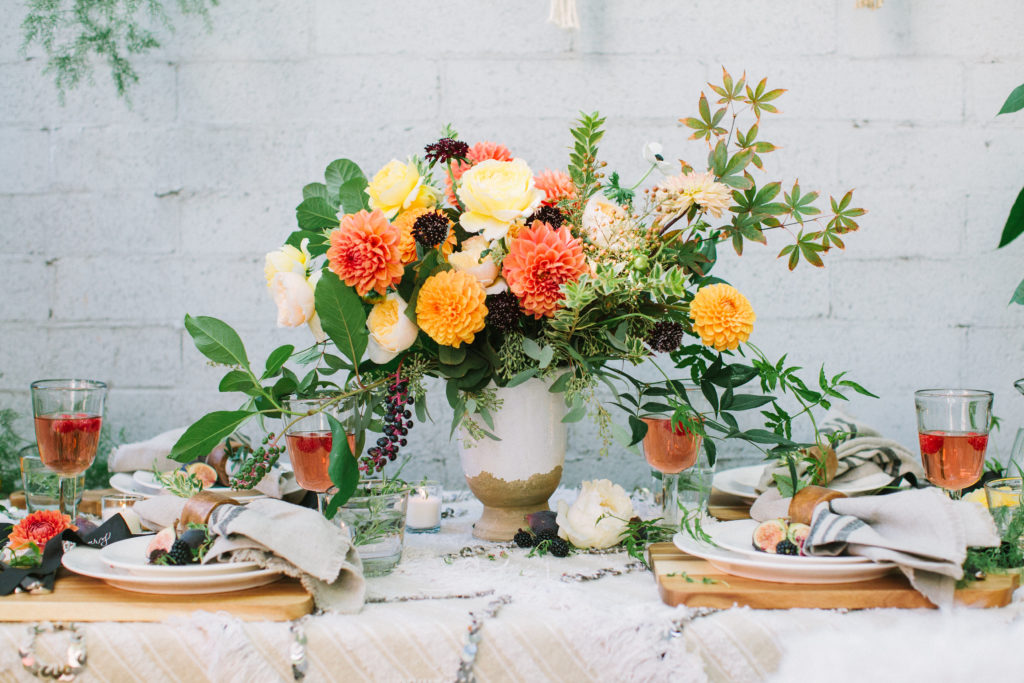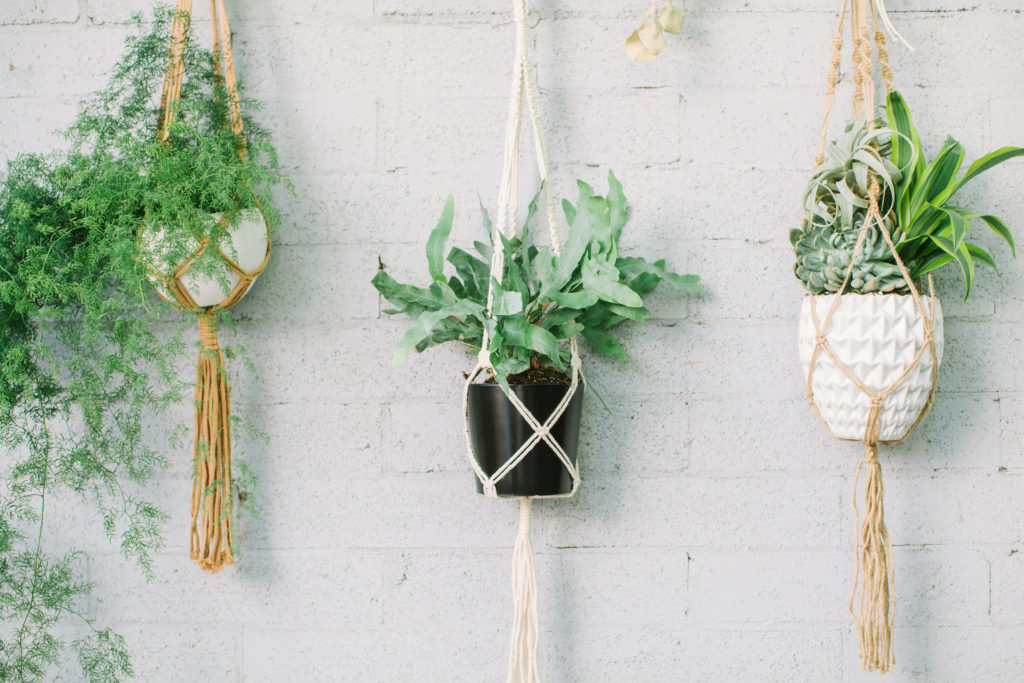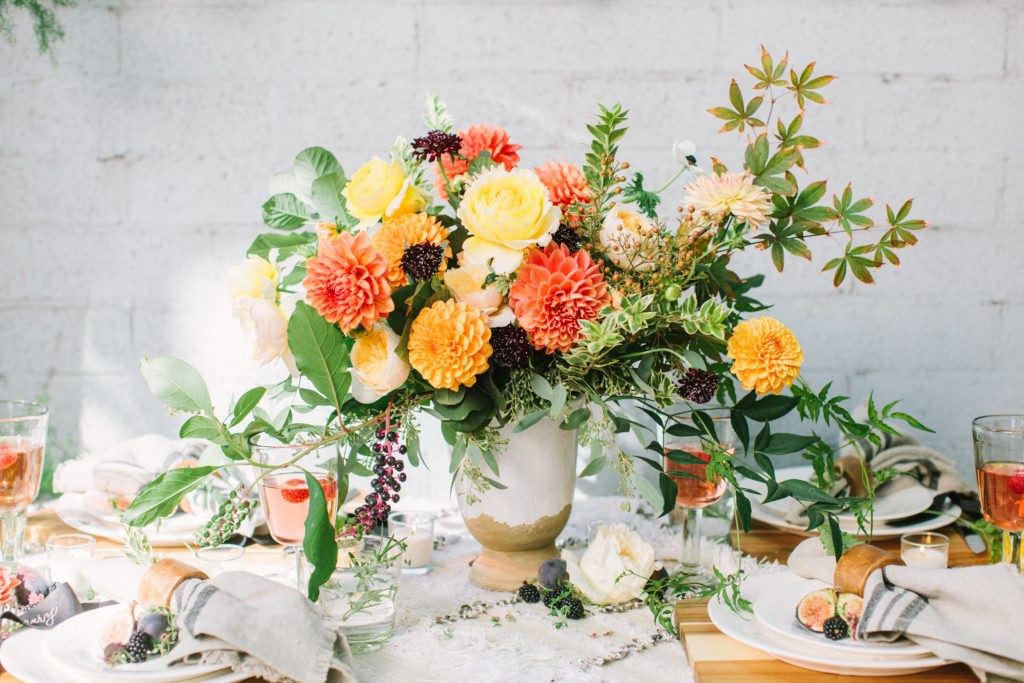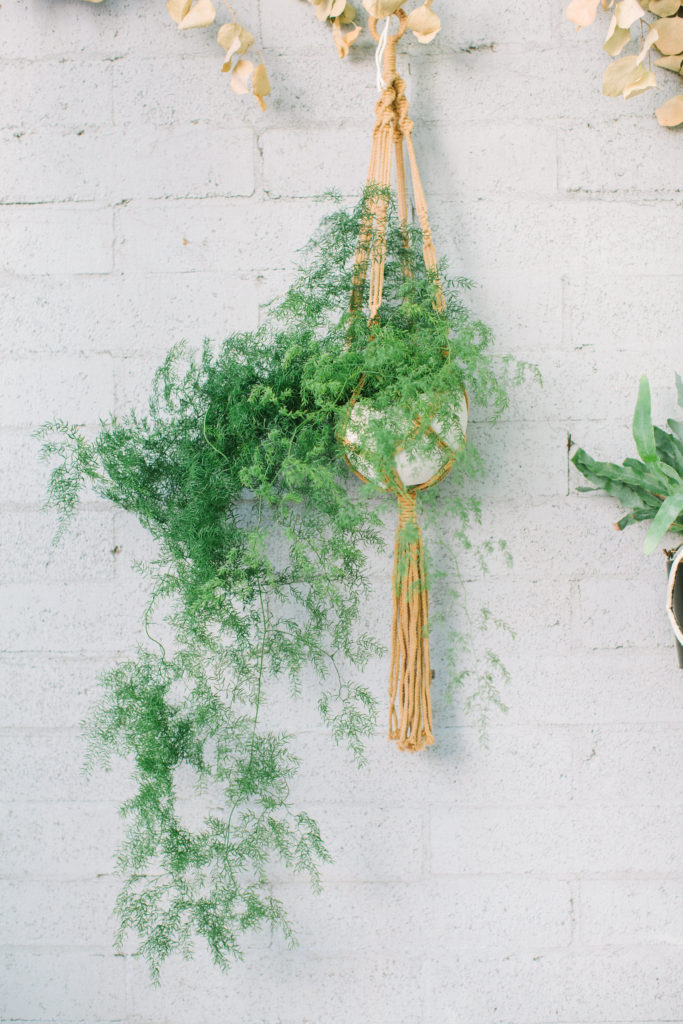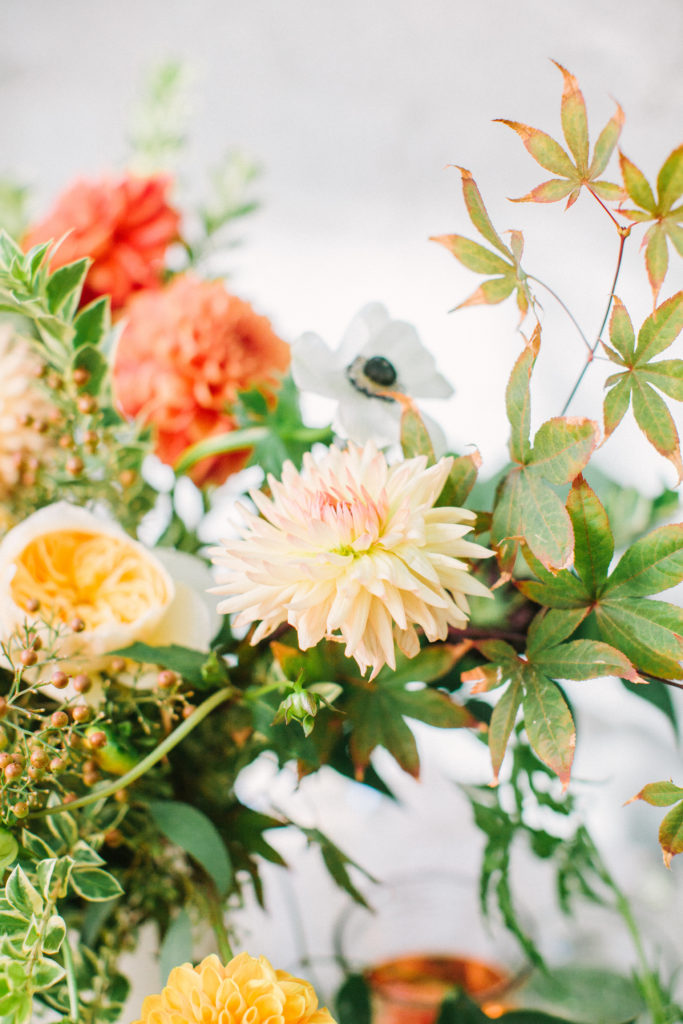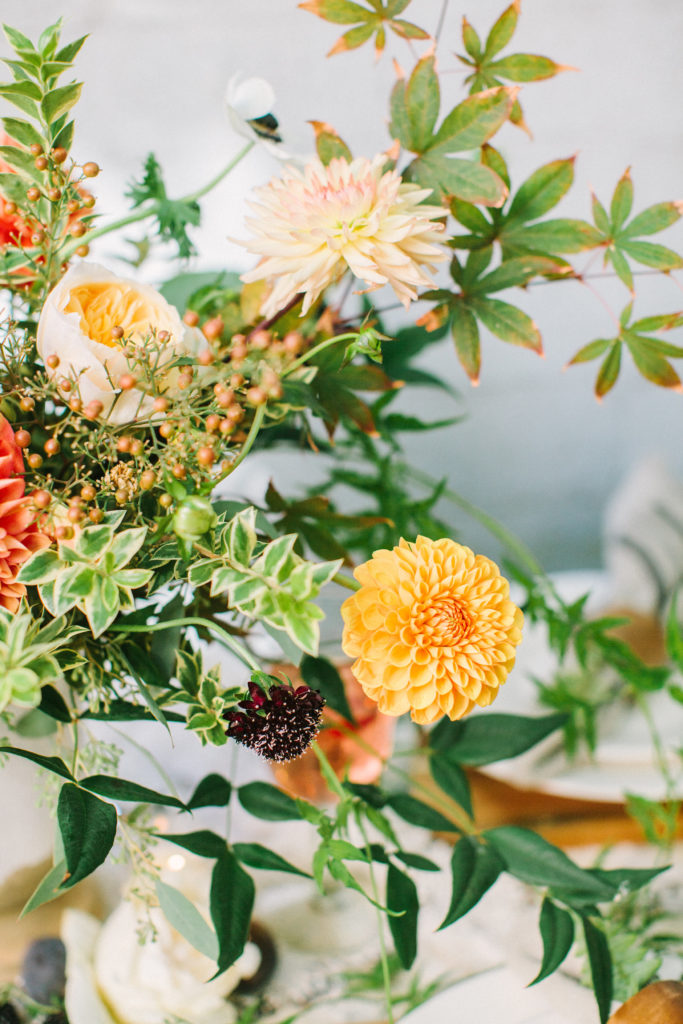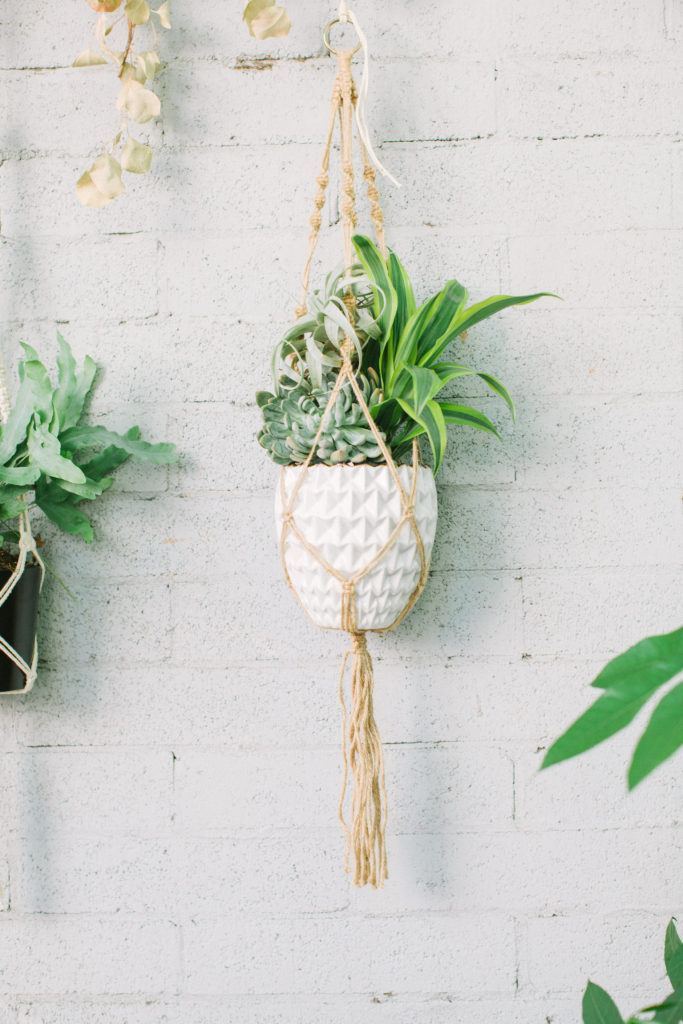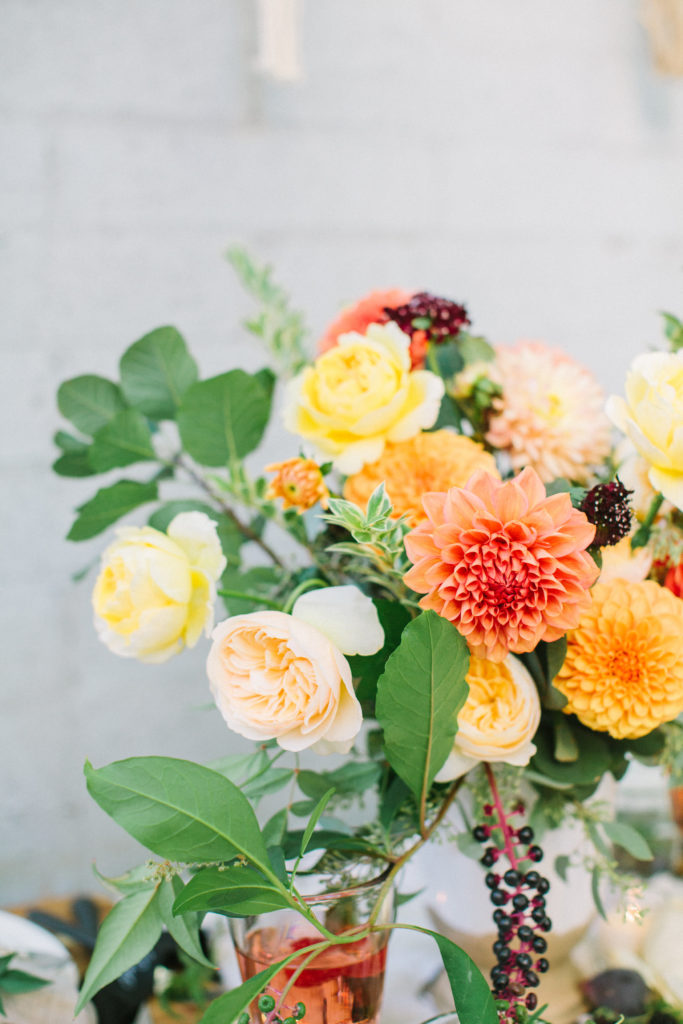 Floral design by the talented Karen Huckleberry of  Petite Petal Co was composed of peach, persimmon, burgundy, and my favorite… mustard yellow tones. The dark tones from the flatware and textiles made the florals pop on the table. So dreamy!
Macrame, well… it just goes with everything. Obsessed.
Ok now, let's chat about how you can do this at home, that's what you really want to know!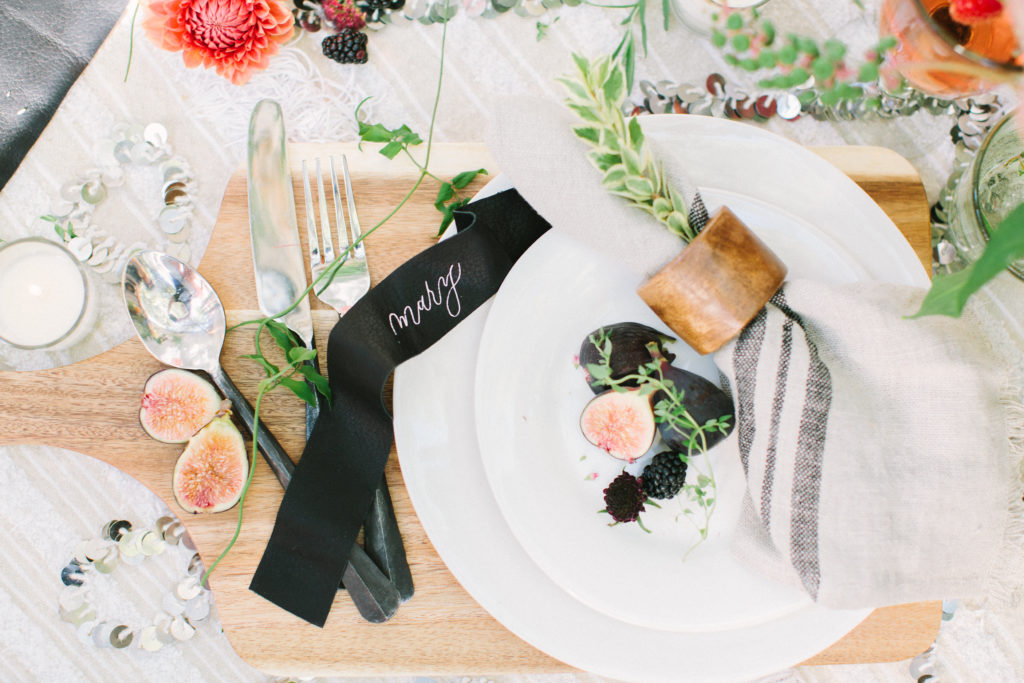 Au Naturale Dinner Plate + Au Naturale Salad Plate
The Au Naturale plate set is a must have for anything! Every day, dinner parties, holidays, you know name it.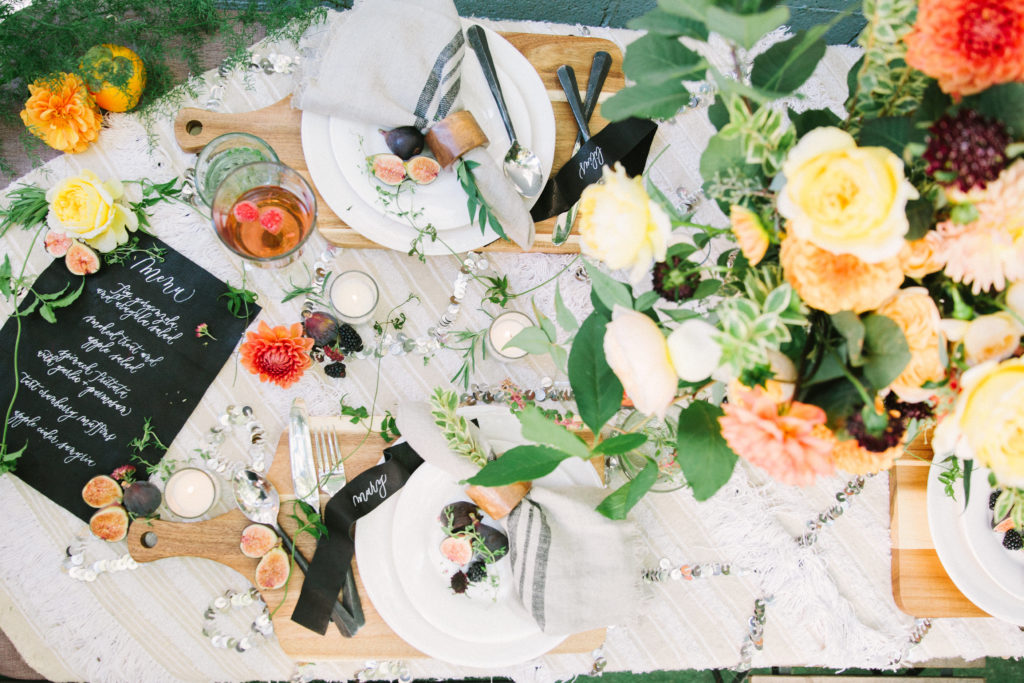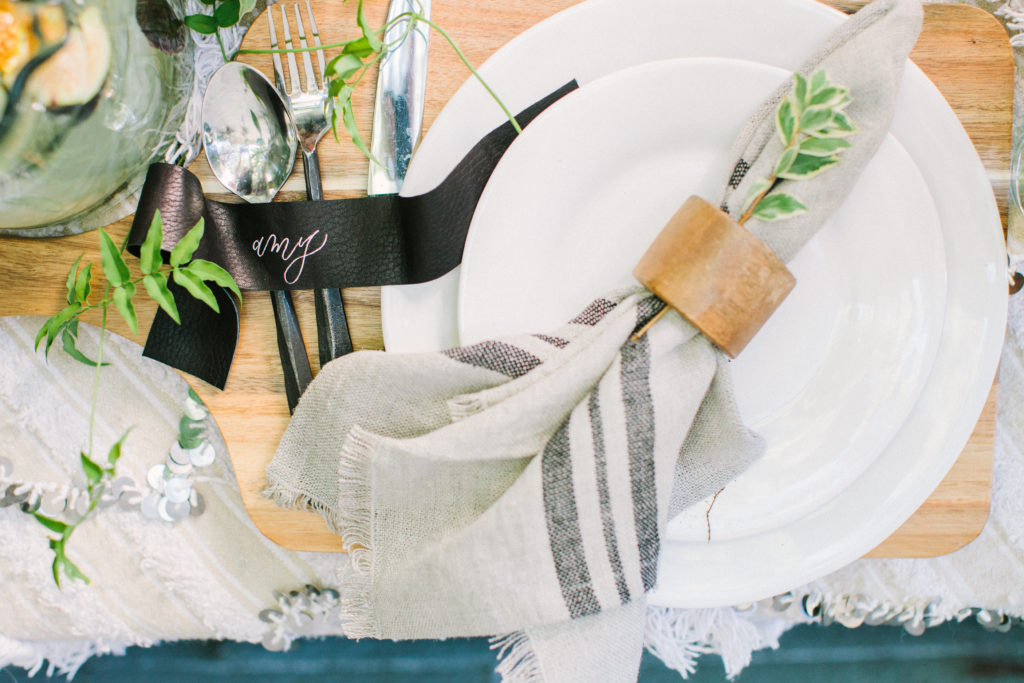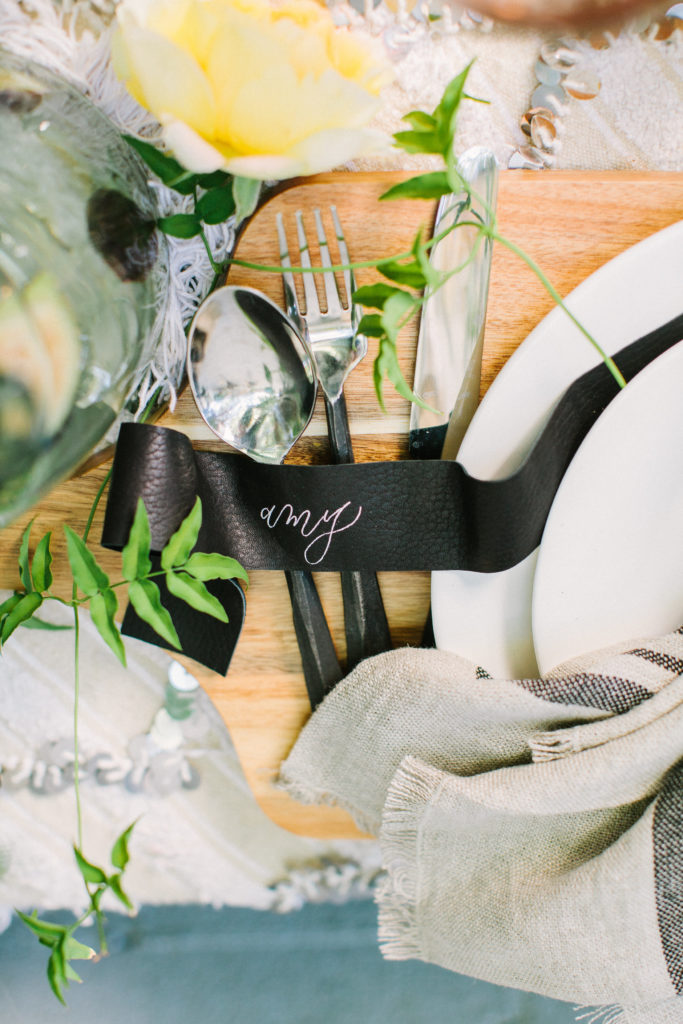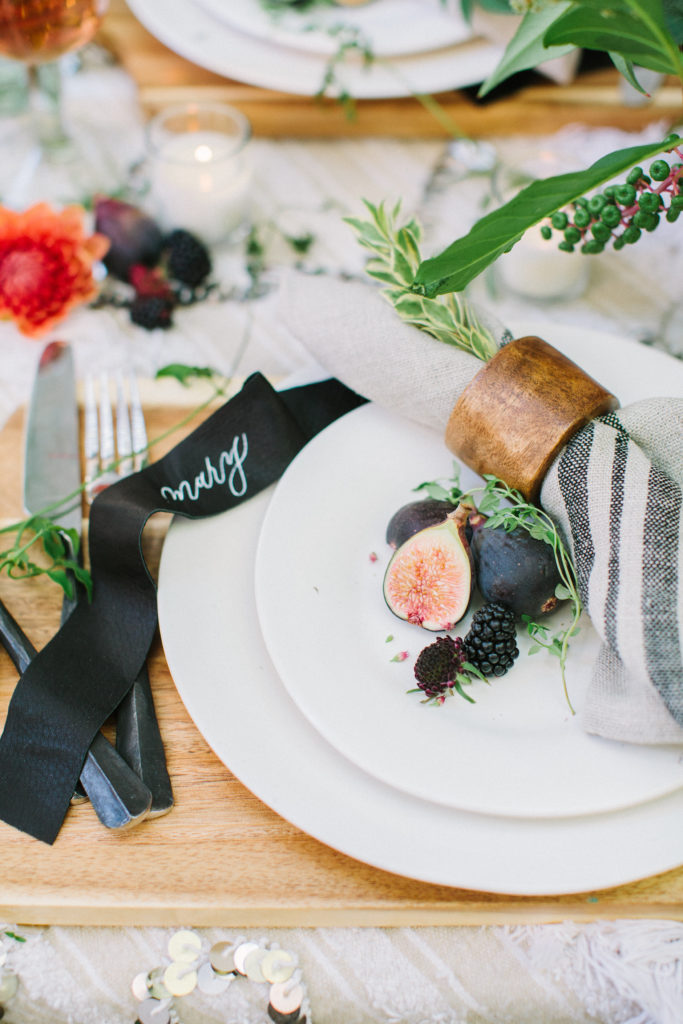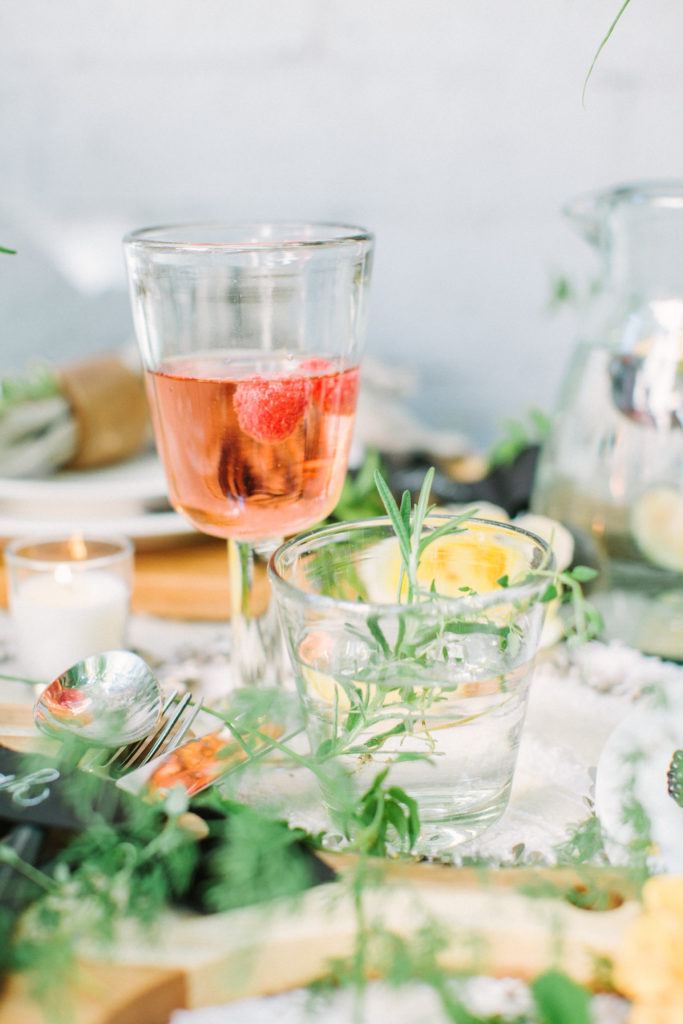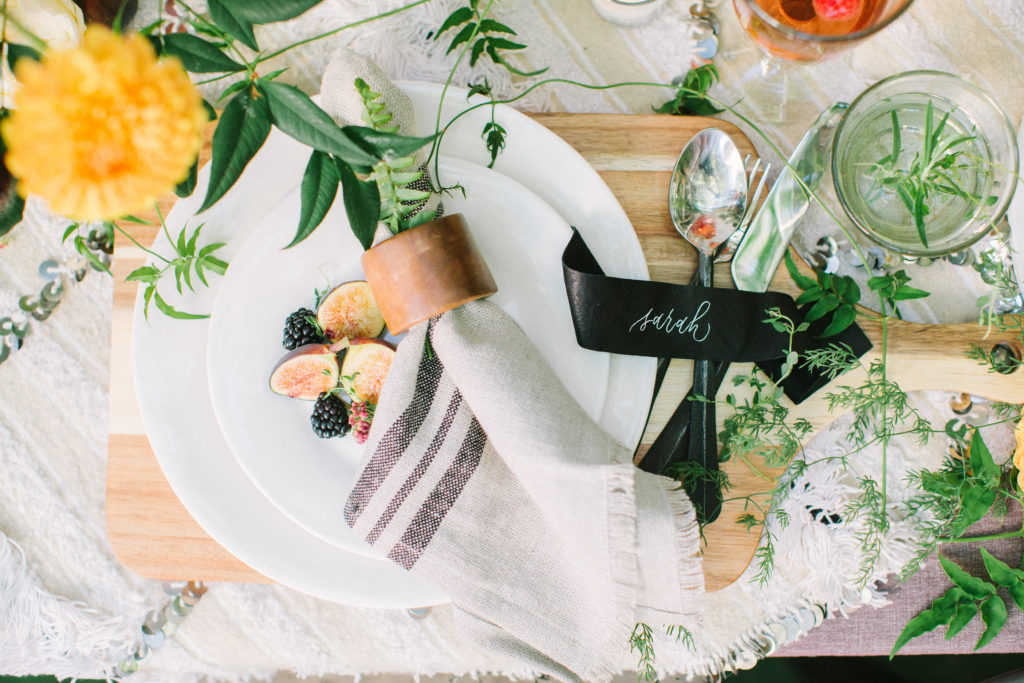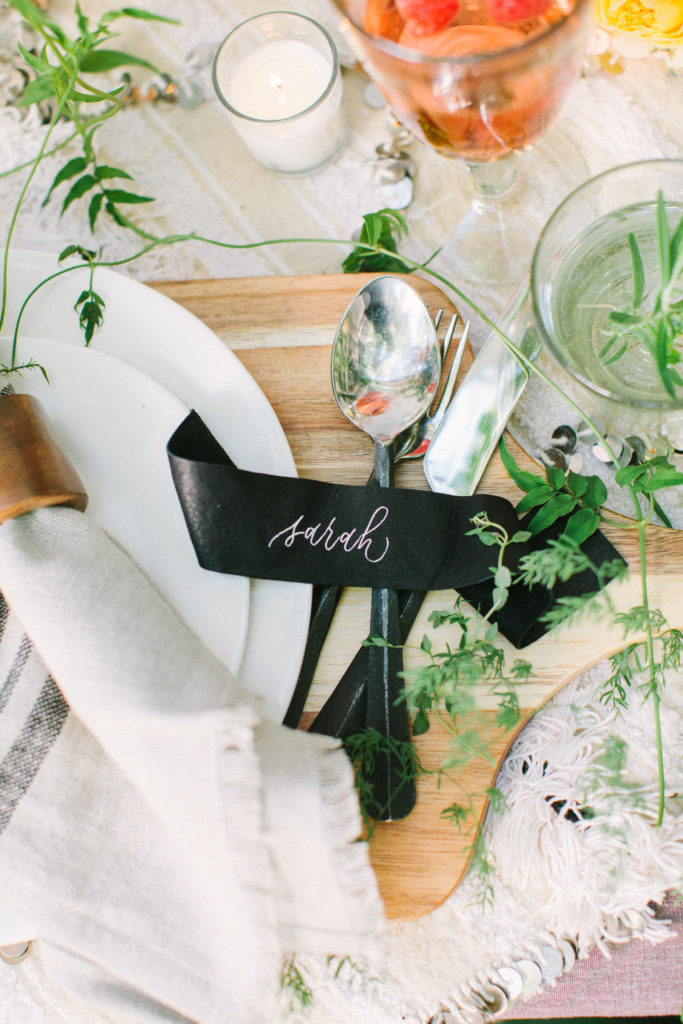 This is a must set for Fall! This set is on sale right now… winner!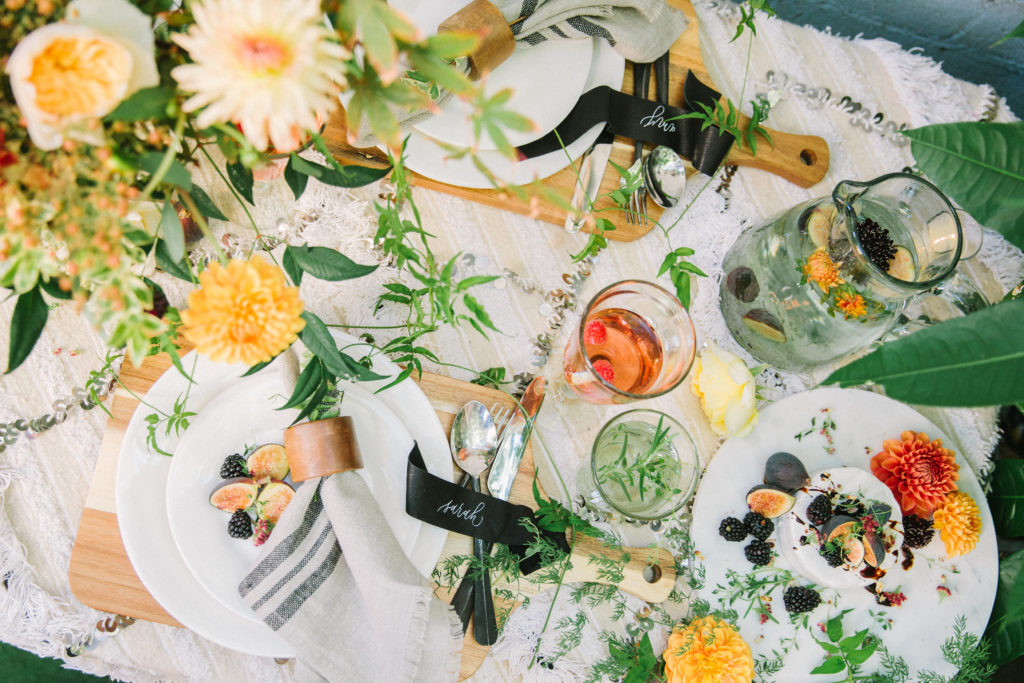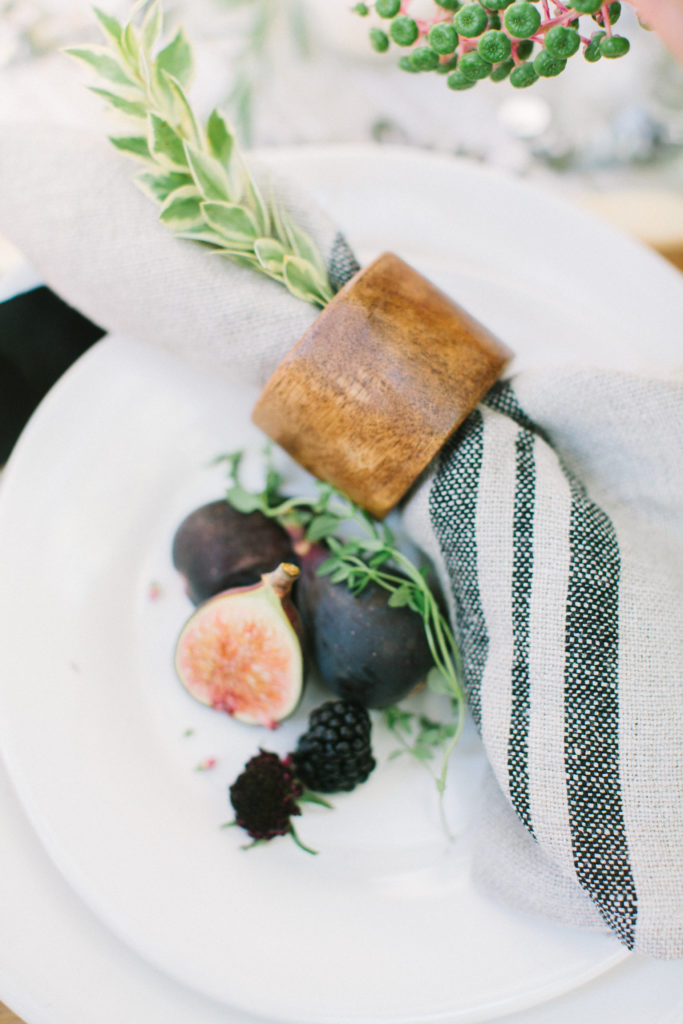 Napa Stripe Napkin Set | Vintage Wood Napkin Ring Set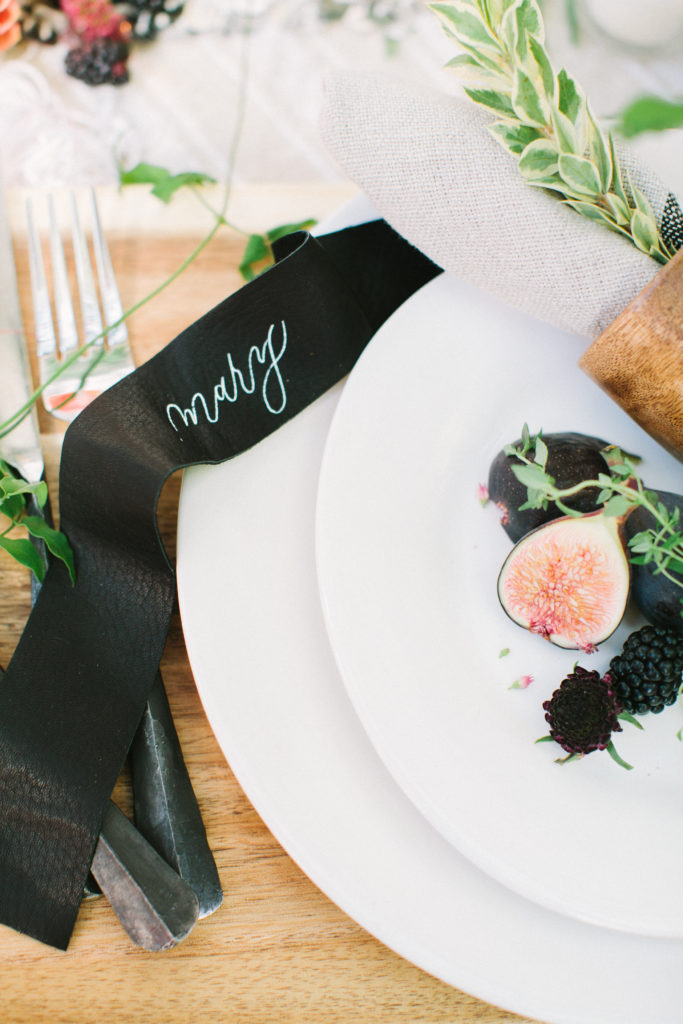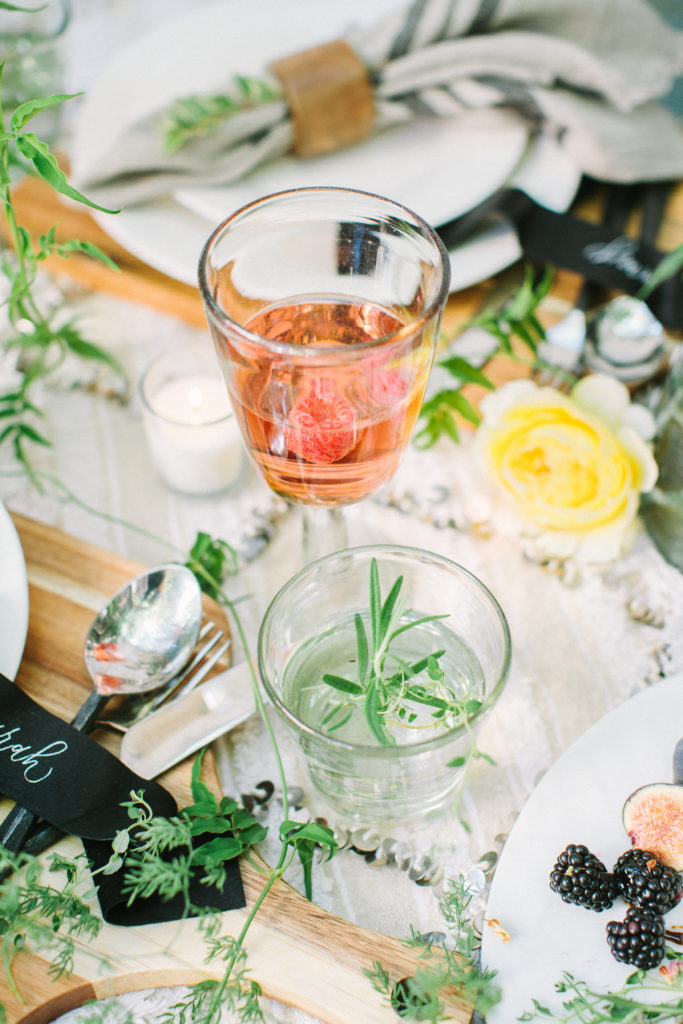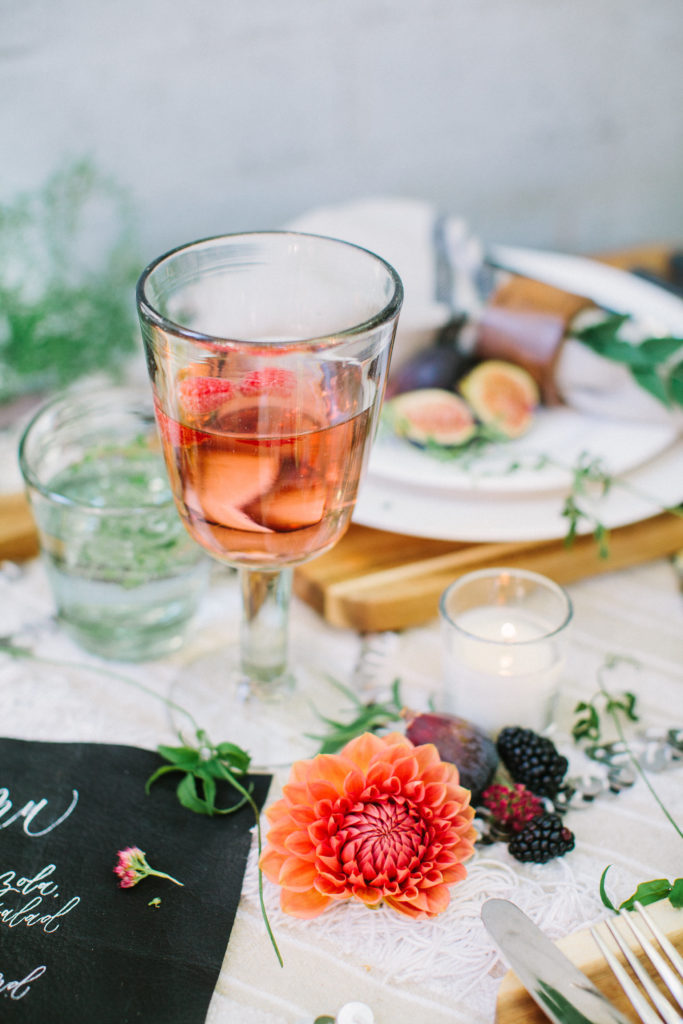 A fall tablescape isn't complete without fresh vibrant figs, blackberries, and one good looking brie appetizer for your guests.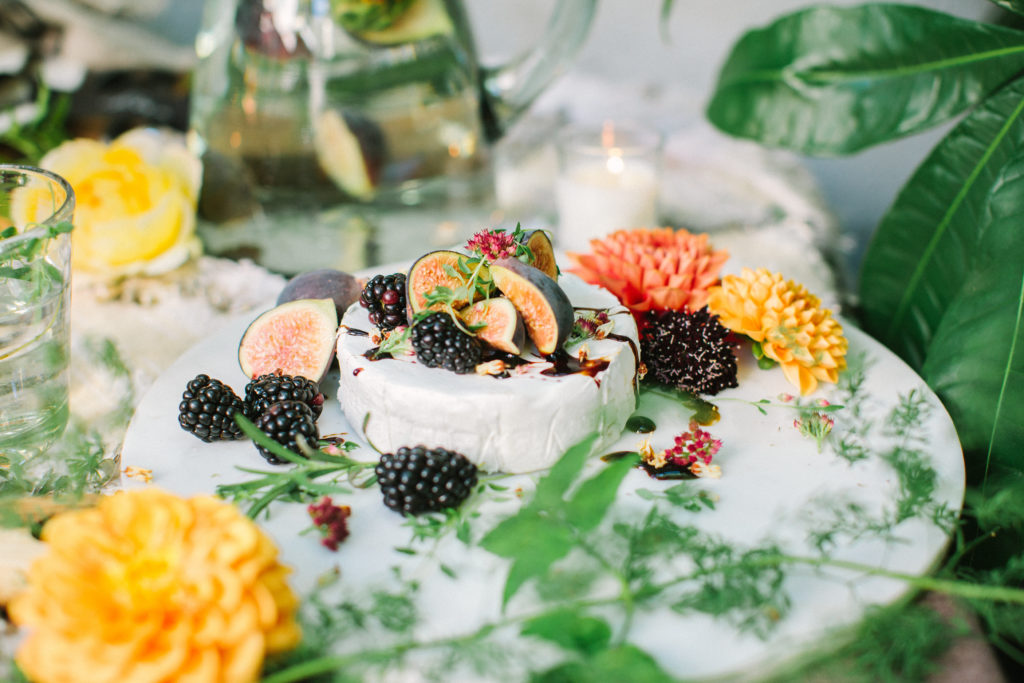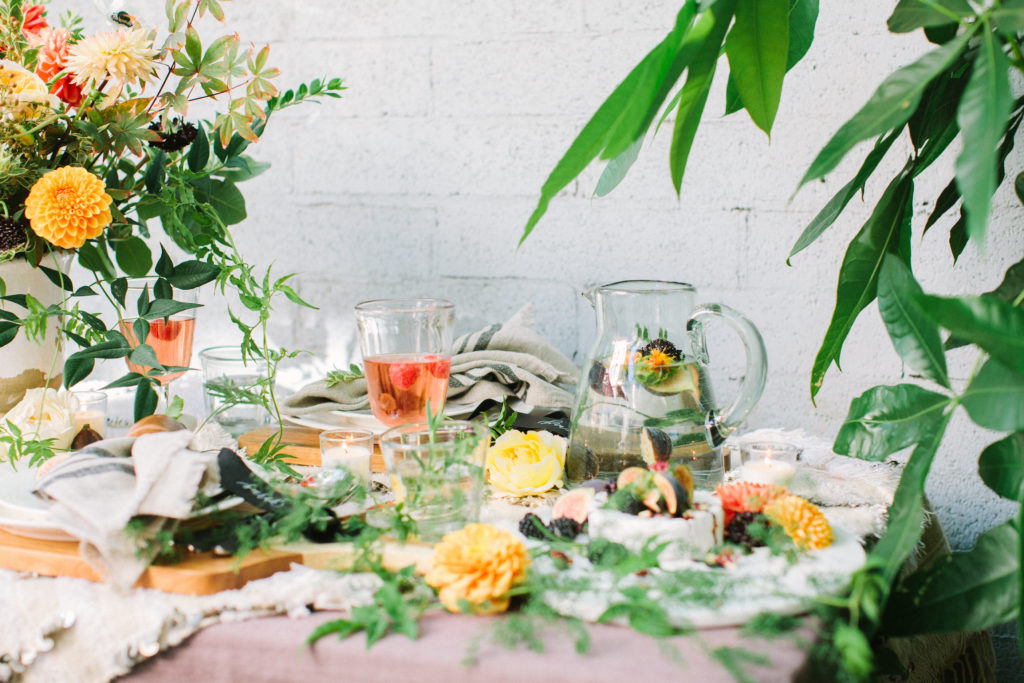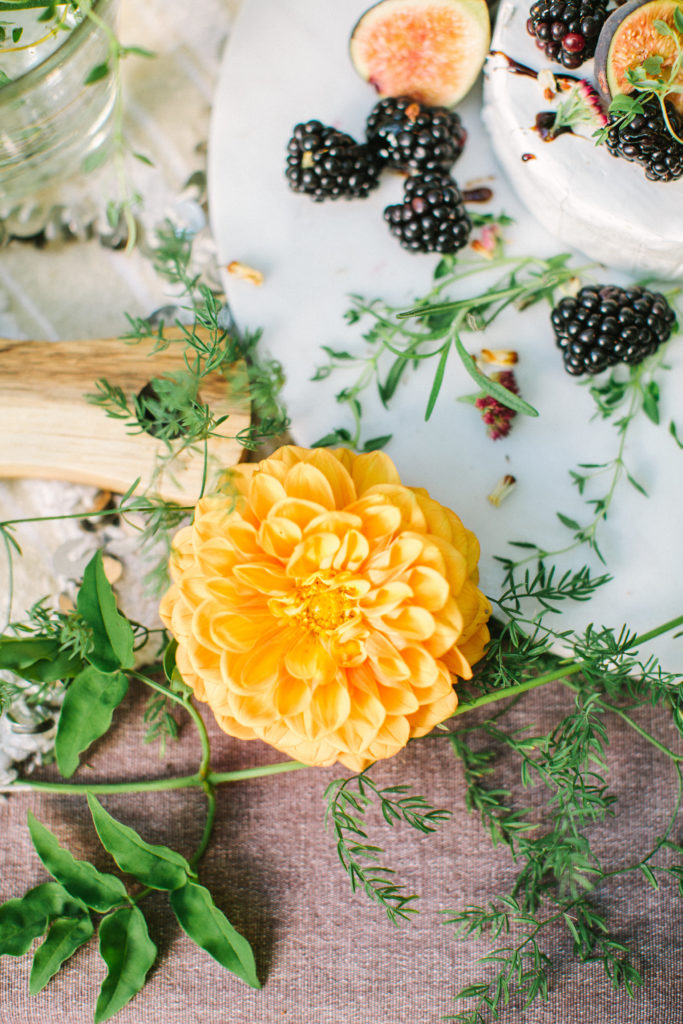 Fruits and florals bring your table to life. An easy detail that goes a long way.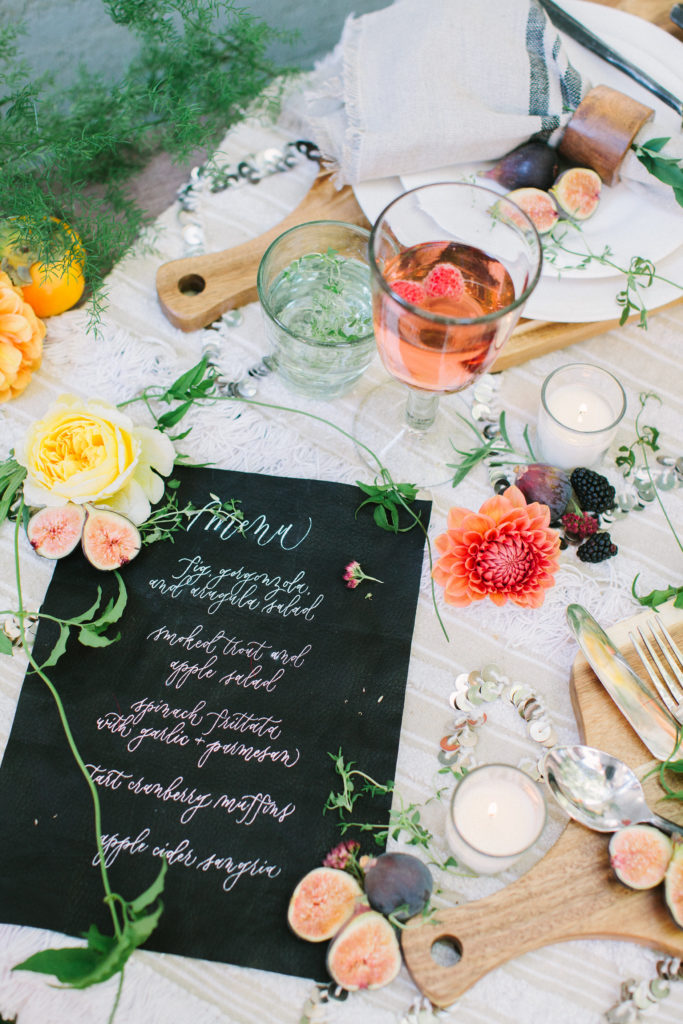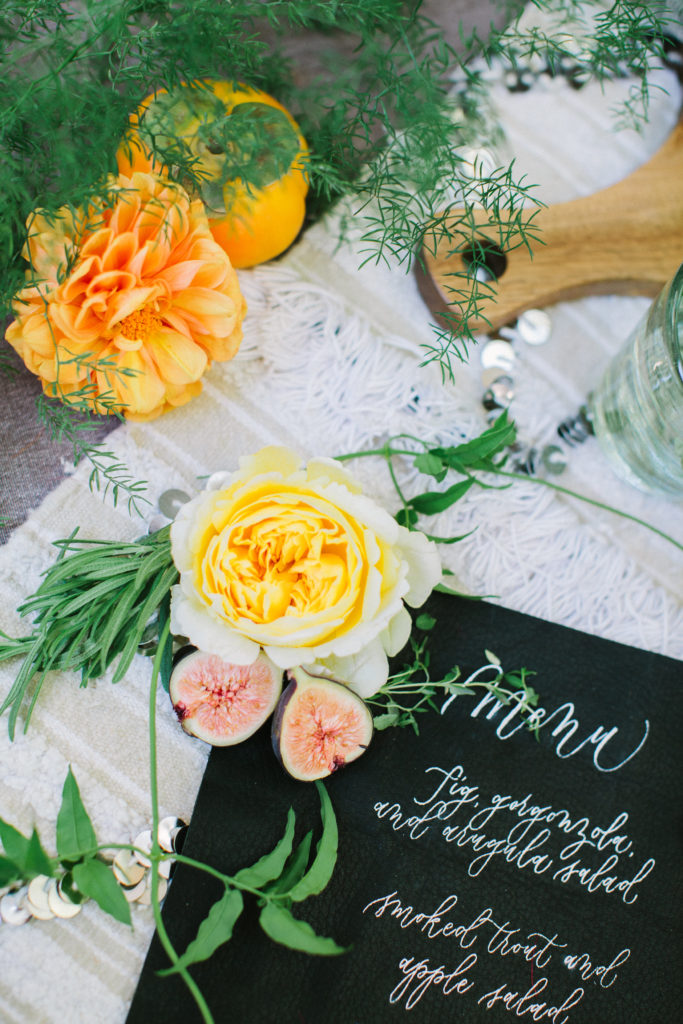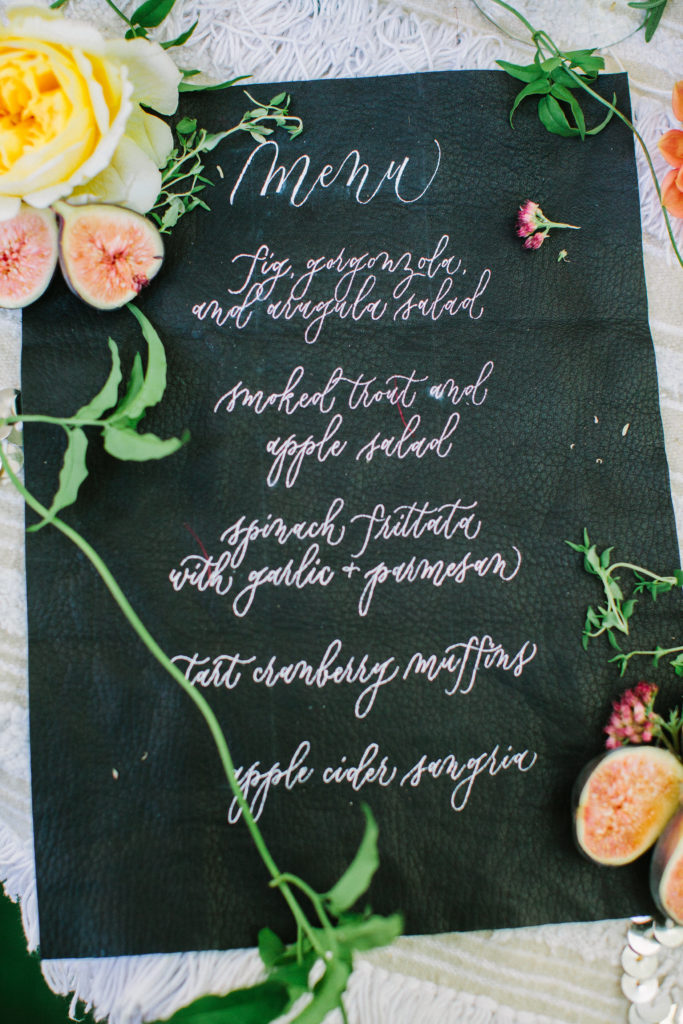 Black leather menu and escort ribbons by Tia Joy Kim were draped at each place setting. So good Tia!
Being the perfect hostess that you are, be sure to let your guests know what they are dining on. The pop of black is a perfect fall detail that is a must this season.
Have fun with your fall colors, be bold, be light, be you.
xx
Abby