Like I said…we love Halloween over here!! It's most our favorite time of year kicking off the holiday season! You may have noticed this feature this past weekend on Ministyle here, but we couldn't wait to share this fun Halloween Beach Bash we put together with you all. We can't get enough of the costumes Pottery Barn Kids, and we are amazed by the ridiculously gorgeous table top and balloon installation from Wild Child Party!! These kiddos had so much fun playing on the beach and eating some yummy food & desserts from Colette's Catering!  Scroll down for some more spooky fun!!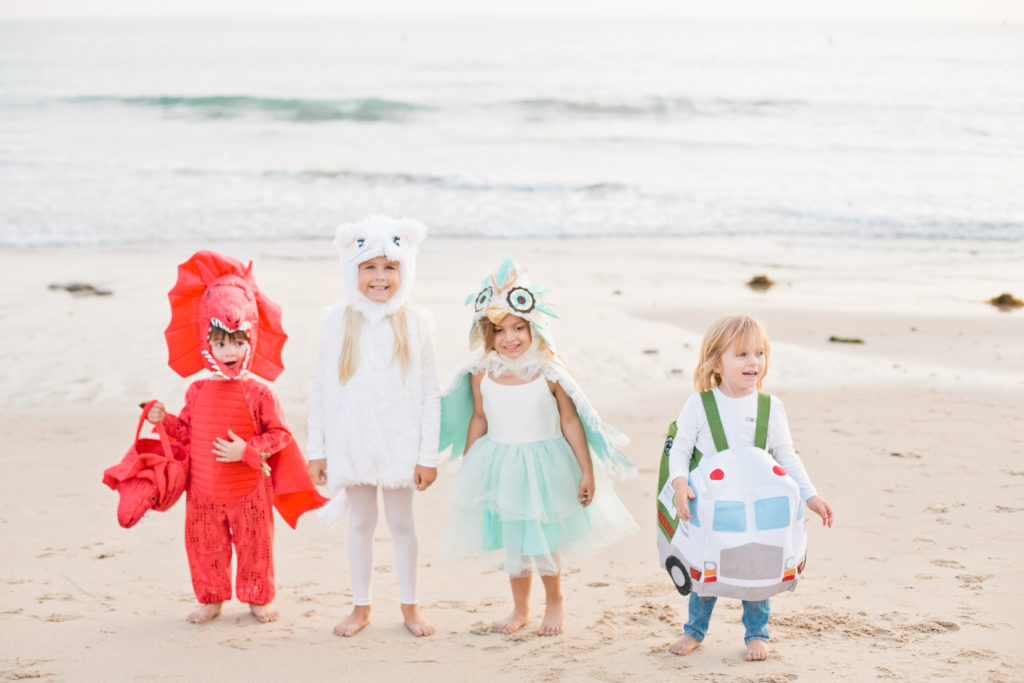 Here they all are…
How excited is Court the Dino!! RAWR!!!! I mean this pic it everything…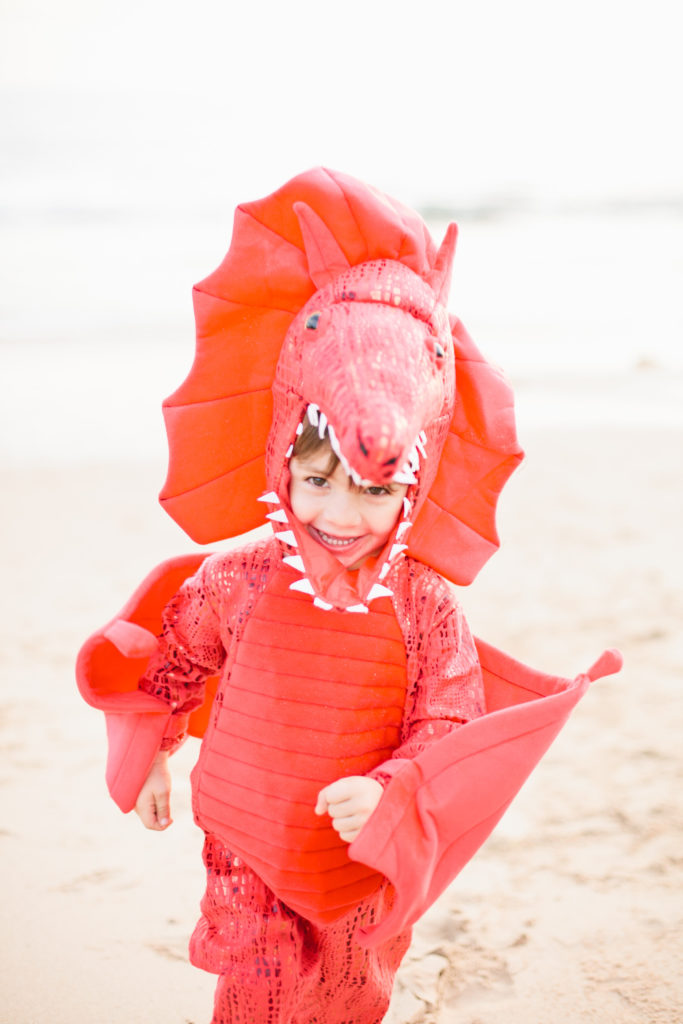 In their element…
Leila…Mmeeeooowww
Edie…what does the owl say???? Wwwwhhhhoooooo wwwhhhhoooo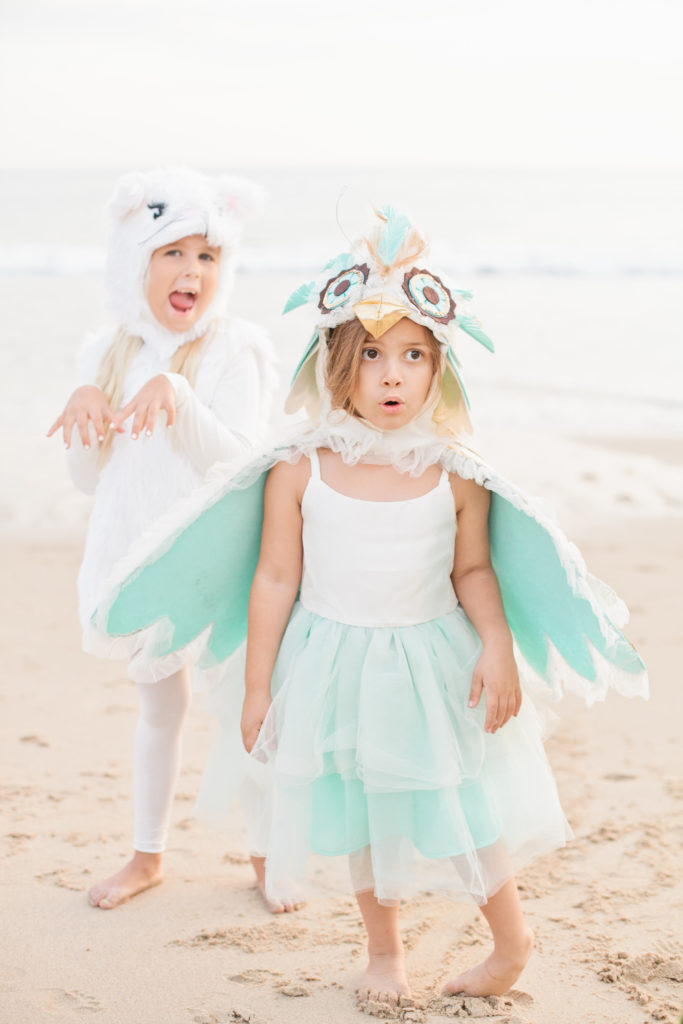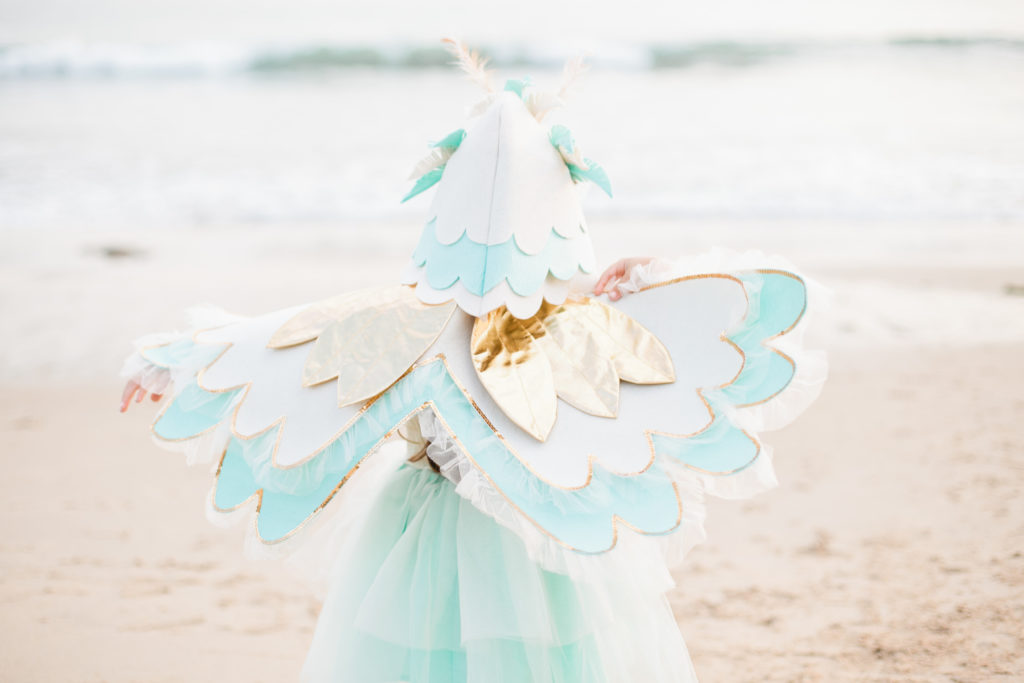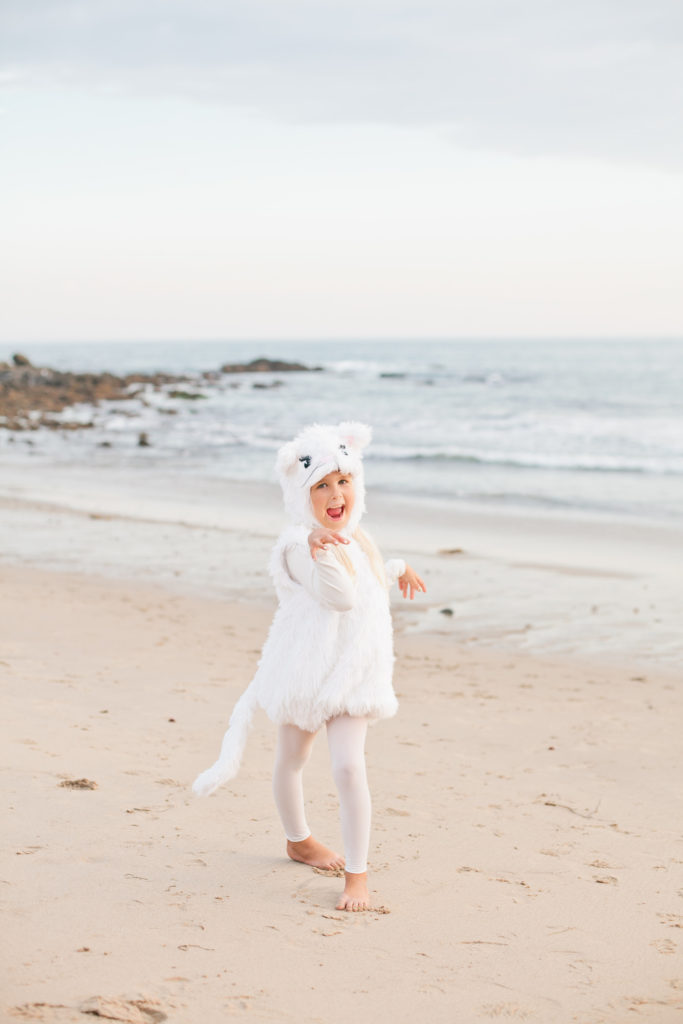 Walker the cutie pie Trash Man!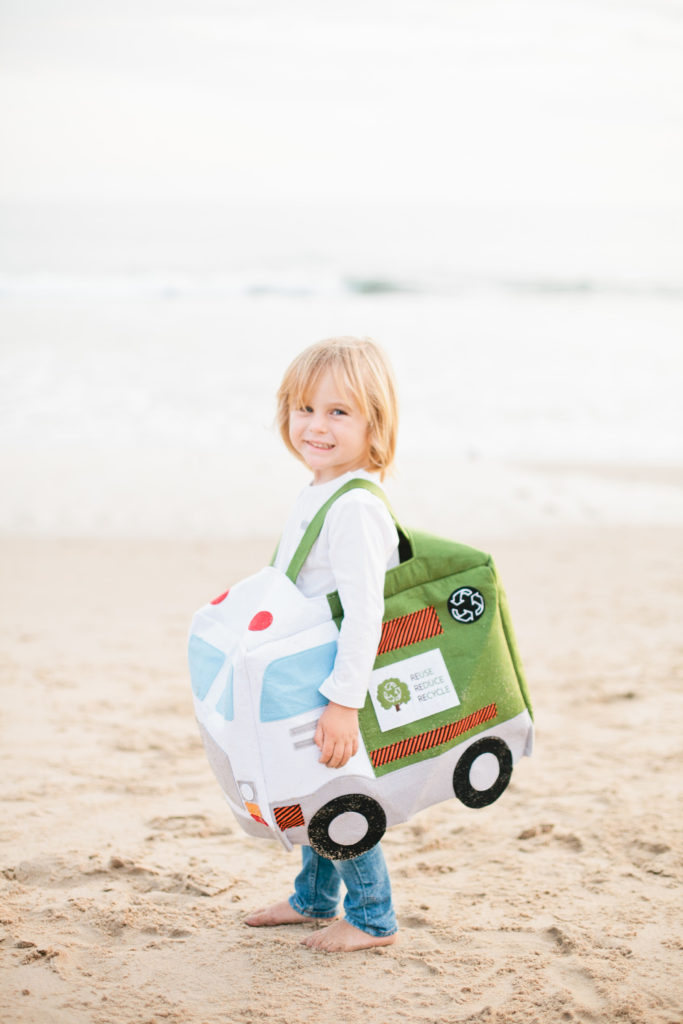 Then there's little Isla who didn't want to wear her Flamingo hat….stubborn little babe.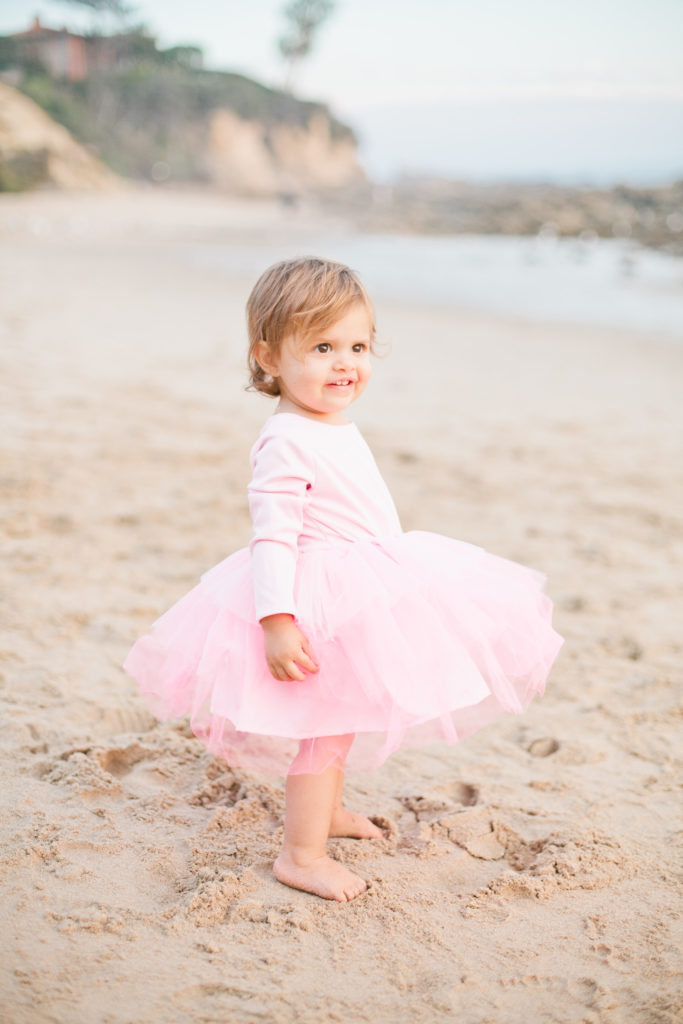 Moving on to this insane balloon install and table…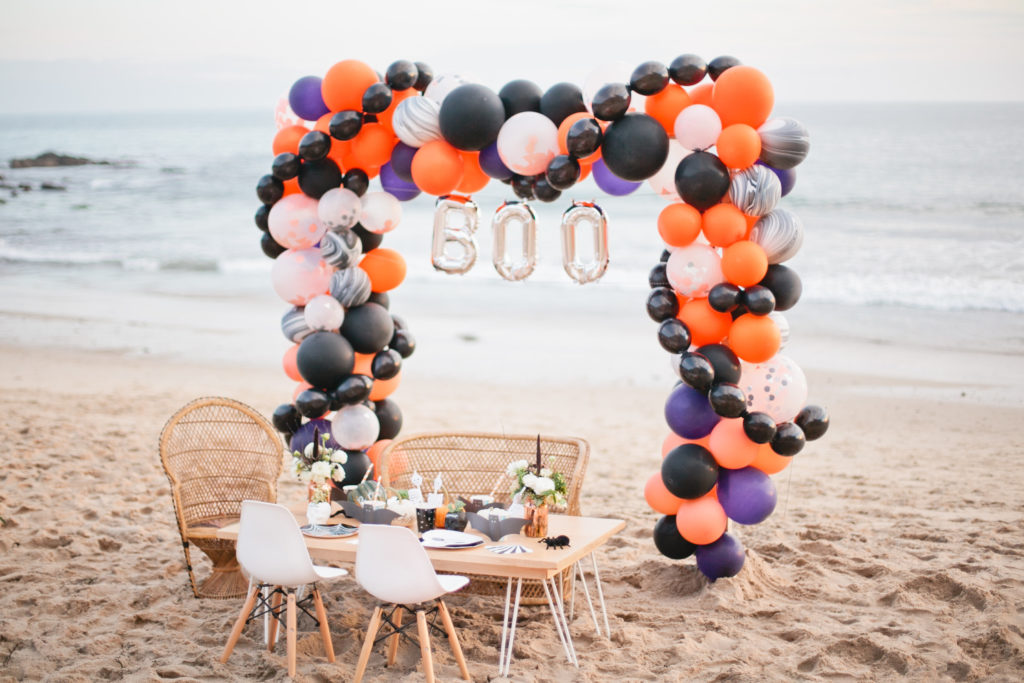 After playing the kids couldn't wait to eat this yummy spread…
This cake was the cutest!!
Had to get a close up of the Mac & Cheese…
Always love styling Halloween…until next year!!
Xx Leah
Styling:  Beijos Events  @beijosevents
Photography:  Megan Welker @meganwelker
Table top & Balloon Installation:  Wild Child Party  @wildchildparty
Flowers: Flowers by Mae Mae @flowersbymaemae
Skull planters: Creation Bay @creationbay
Costumes: Pottery Barn Kids @potterybarnkids
Kids table & Chairs: Witty Rentals @witty_rentals
Food & Desserts: Colette's Catering  @colettescatering
Beach Blankets: Gunn & Swain  @gunnswain
Calligraphy: Blot and Dot @blotanddot