---
With all the fresh bounty of produce, harvest festivals, and farmers markets every day here, there are endless choices of yumminess to create. I love this time of the year, I feel this is the best time for veggies. I recently discovered a hidden gem of a restaurant called Farmhaus. It is located in Granite Bay on Auburn Folsom Rd. You really have to look for it, or you will miss it with a blink of an eye. I had their farmers market bowl and well… it was so delish, I had to try to recreate it. A farmers market bowl is basically what you think it is. Lots of fresh produce, protein if you so desire, and a grain. This is such an easy dish, anyone can do it!
Photos by Candiss Koenitzer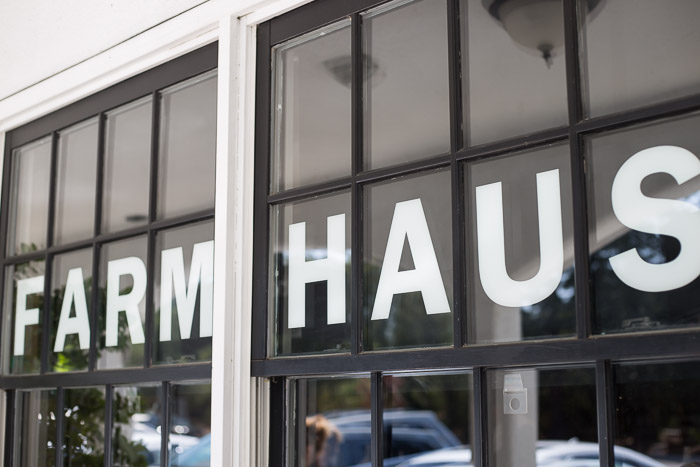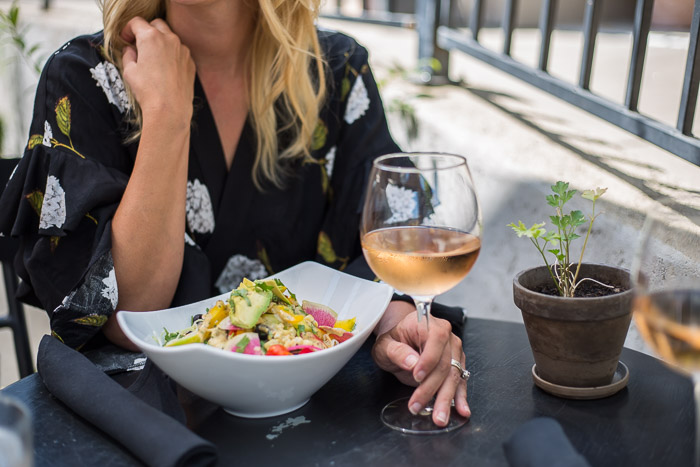 grilled chicken
black beans
1 cup cooked brown rice
fresh grilled corn
shaved cabbage
quartered grape tomatoes
thinly sliced watermelon radish
sliced bell pepper
sliced or whole black olive
cilantro
sliced avocado
quartered lime
chipotle sauce
D I R E C T I O N S
In a bowl, layer your ingredients. Start with brown rice on the bottom. Next up, the thinly sliced cabbage. I like to squeeze some fresh lime juice on top of the cabbage and salt and pepper it up before adding the next ingredients. and then the remaining produce. Place the sliced avocado on top and squeeze fresh lime juice on top to your desired taste. I did about two-quarters of the lime. Finally, drizzle the chipotle sauce on top. Garnish with the cilantro, and enjoy!
And doesn't it feel good to be eating something that is good for you and yummy! I like to chow down on these at least 3 times a week.
xx
Abby
SaveSave