How do you get ready for Halloween night?! Costume, check! Trick or Treat bag, check! Candy, check! But what about the boo-ze?! Well if you're entertaining this Halloween or just want a reason to deck out your bar, I've got you covered! This year we are having a few friends over with their kiddos Halloween night and I'm so excited! I thought to myself, what does a parent who has their kid hopped up on sugar need?! Ansewer: A DRINK! So decking out our bar was a necessity!
Photos by Lyndsey Yeomans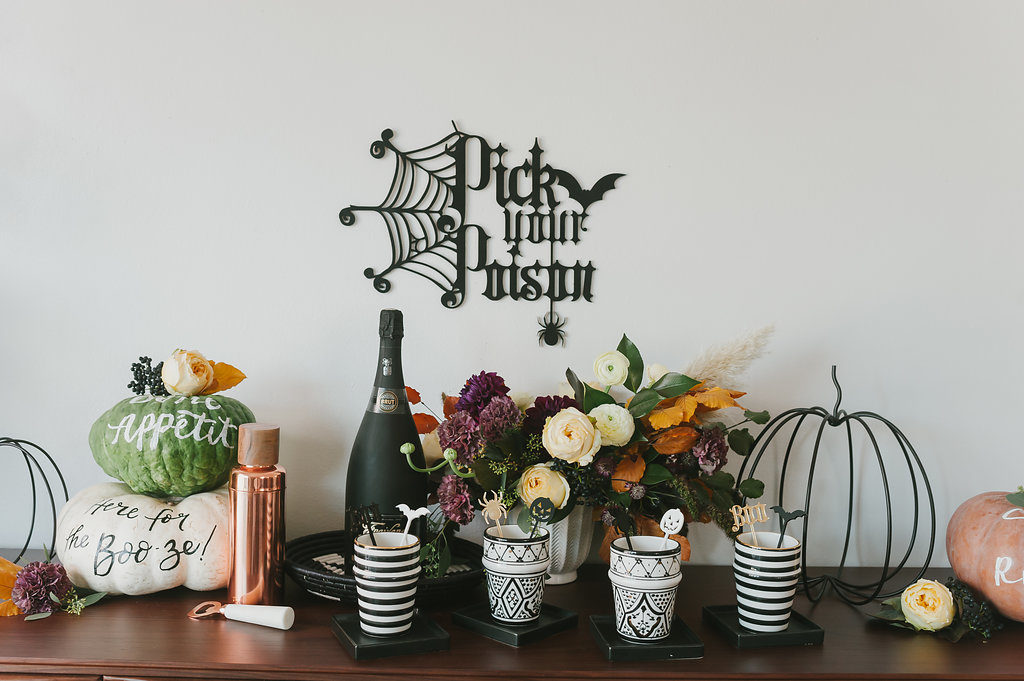 Let's start with this amazing signage from The Roc Shop! That girl is so darn creative, she always has great pieces for every occasion. I knew she wouldn't disappoint on Halloween either! Plus, her cocktail stirrers are the cutest little detail for each guest's glass. I love having the little details for people, they never go unnoticed!
I know Halloween is all about the black and orange, but I steered a little away from too much orange for this. Gotta do it the Beijos way of course! The gorgeous floral arrangement is by Olive & Blooms – more to come on that beauty later! But I love how she used such pretty Fall colors and foliage, plus a little peek of pampas grass. Definitely a showstopper!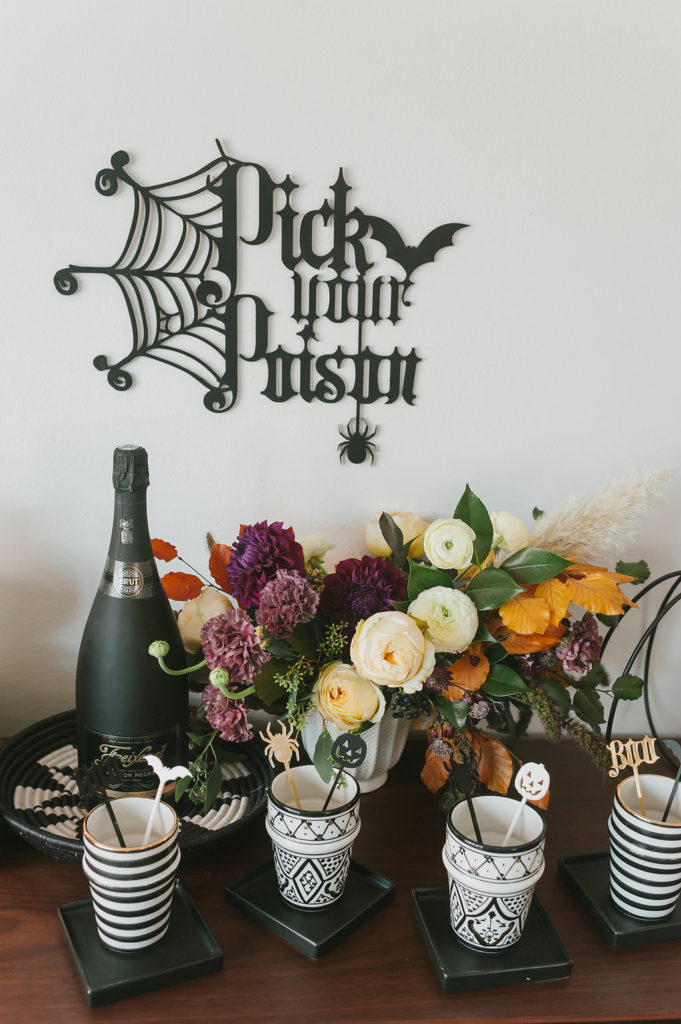 The talented Cindy from Blot & Dot took her turn at the pumpkins! Her calligraphy and witty puns always make me smile. You may remember our similar collaboration last year for this playdate. The wire pumpkins were a Target find! I try to steer clear of the cheesy Halloween decor, much to the dismay of my 3 year old, and these definitley made the cut! I think they are pretty timeless, don't you?!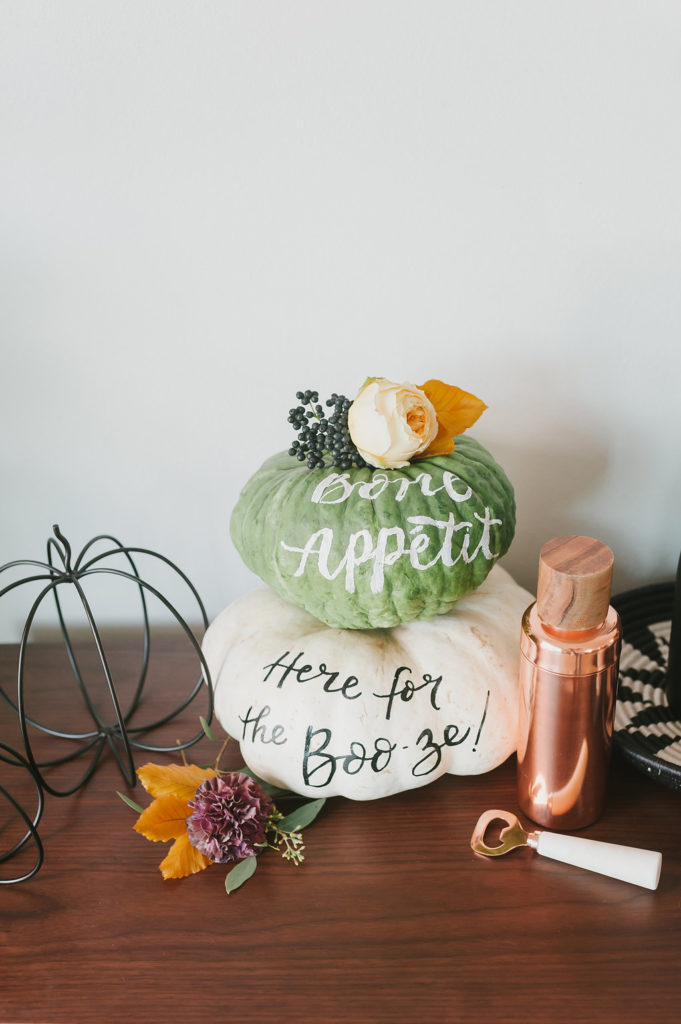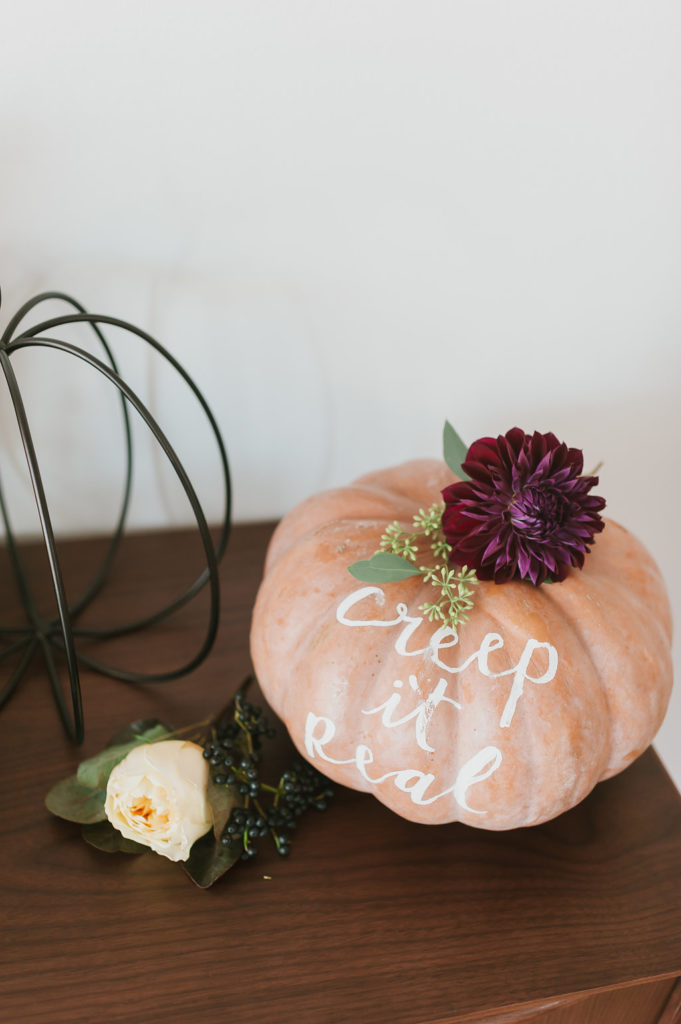 The glassware is from The Little Market, one of our go to shops for anything home. I saw their new black and white collection from Morocco and fell in love! These have a little bit of Beetlejuice meets Boho going for them, no? Just add some of The Roc Shop drink stirrers and you're good to go! These glasses are so pretty, they will definitely get used again!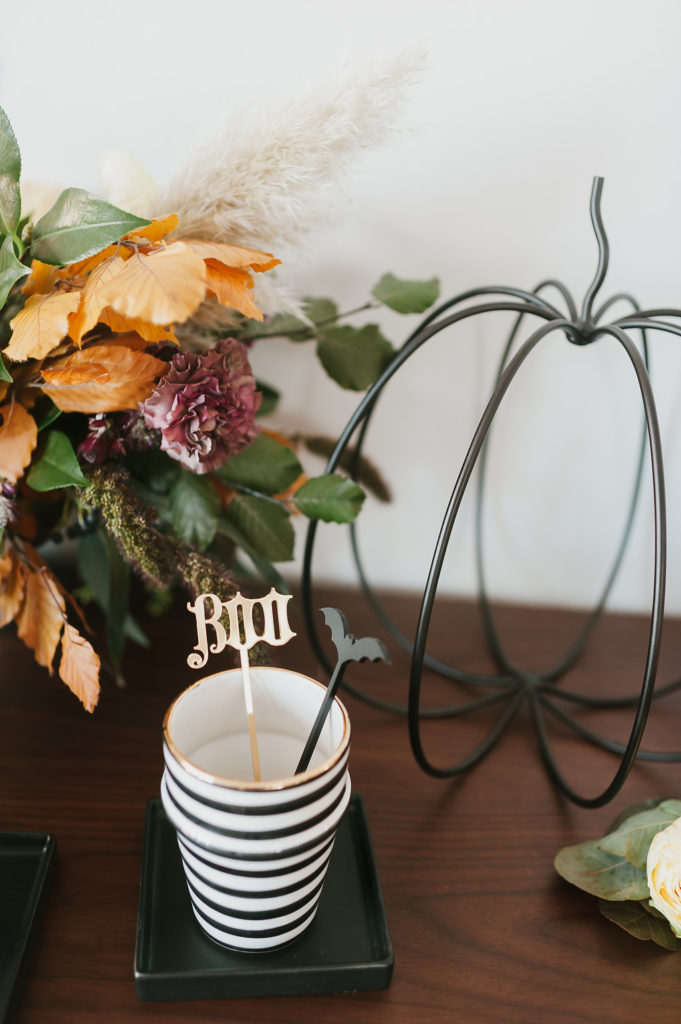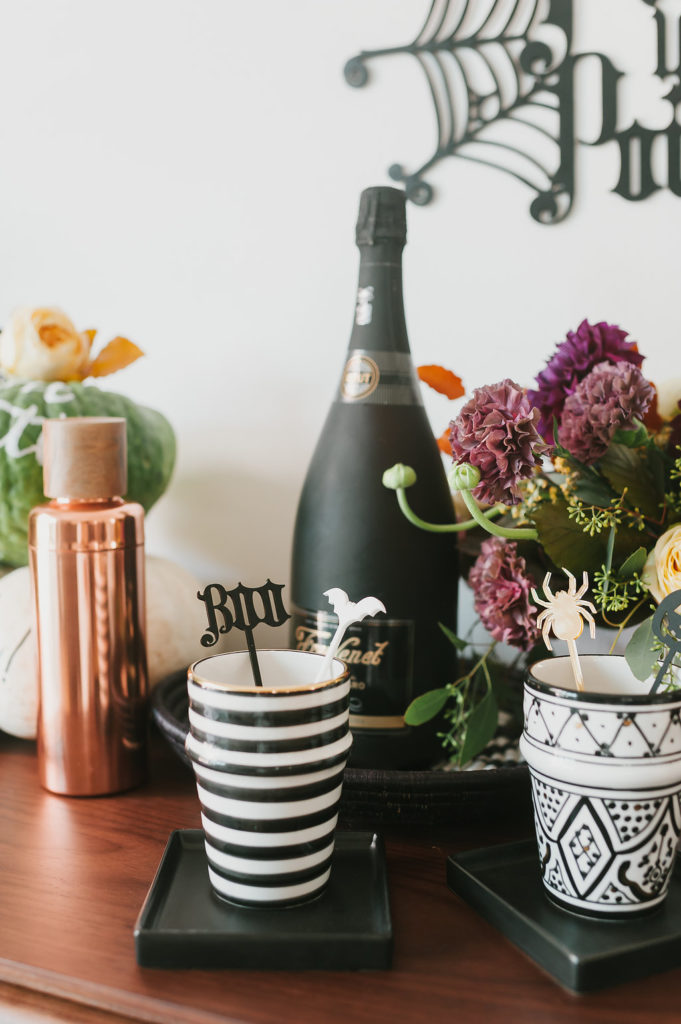 Now, you can't have a Boo-ze bar without the BOO-ZE! This black Freixenet sparkling wine bottle caught my eye. A black bottle on Halloween is so spot on! Doesn't get more festive than that! Your guests will love how detailed you were, and they will obviously love you for serving them a drink! So pop some bubbly and enjoy with your guests on the creepiest night of the year!
And, yes that's a magnum, and yes we do plan on drinking that whole thing!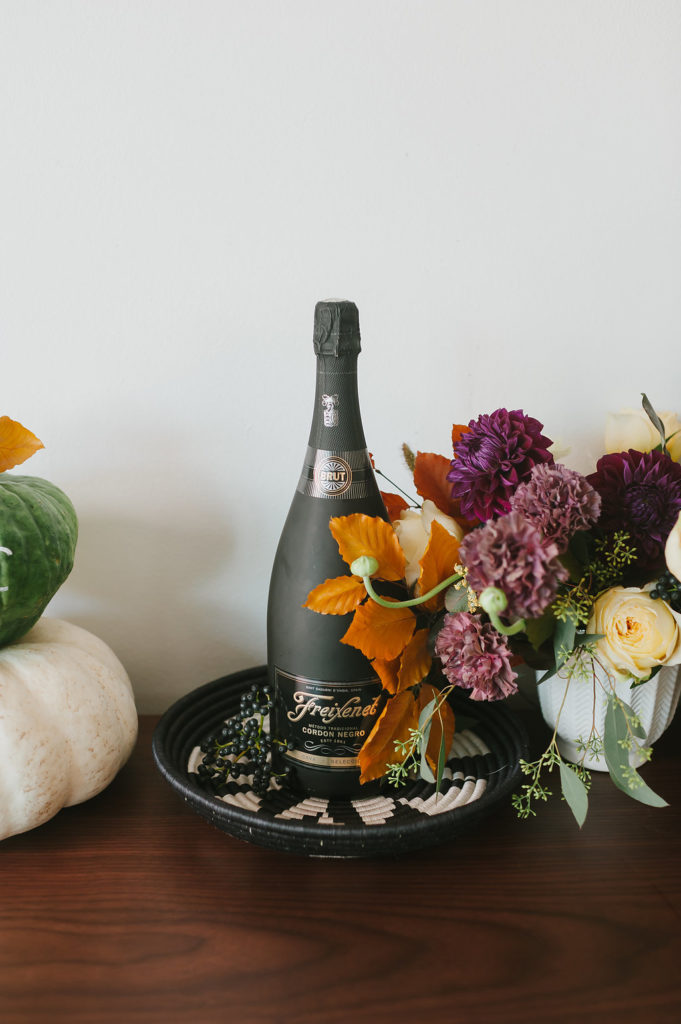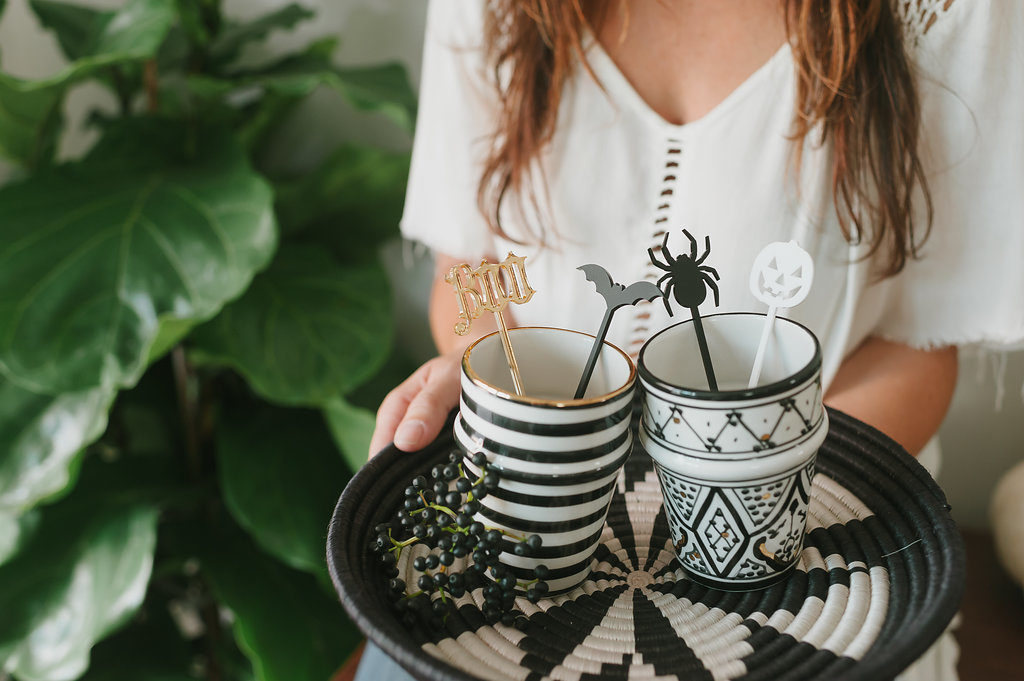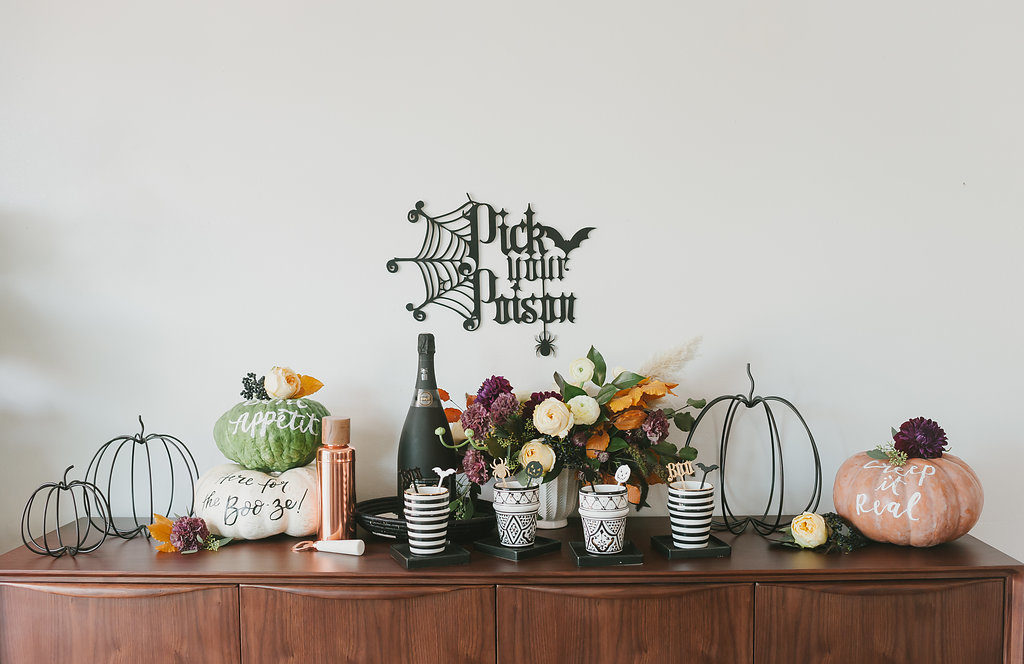 Cheers!
xx,
Jacquelyn
Shop my Target finds for making your bar stand out, plus those cute little pumpkins re in there too!