With the magic of Christmas just days away we thought we'd add in some Disney magic for the ultimate holiday party!! Christmas at Disneyland is one of my favorite times of year, luckily my friend Sabrina of Golden Arrow Events & Design had the brilliant idea to design and style it up! With tons of amazing details, incredible treats, cute little ones, and of course hidden Mickeys! Get ready my friends, this is the most magical Christmas party you'll ever lay eyes on!!
Photos by my fellow Disney lover, Jessica Lynn Photo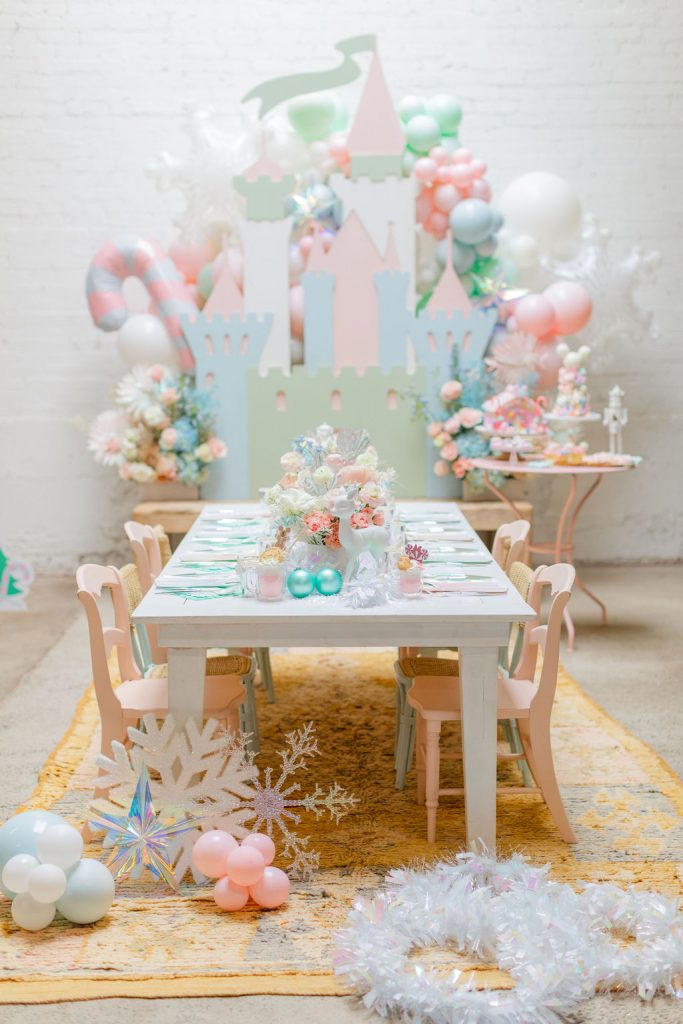 Every magical event starts with a magical invitation, and Pirouette Paper took care of that! She teamed up with her talented pal Creative Amme who did all of the adorable details including place cards and drink tags. More on those adorable treats from Sugar Crush Sweets later! It's all styled perfectly on a Chasing Stone mat by Jessica herself.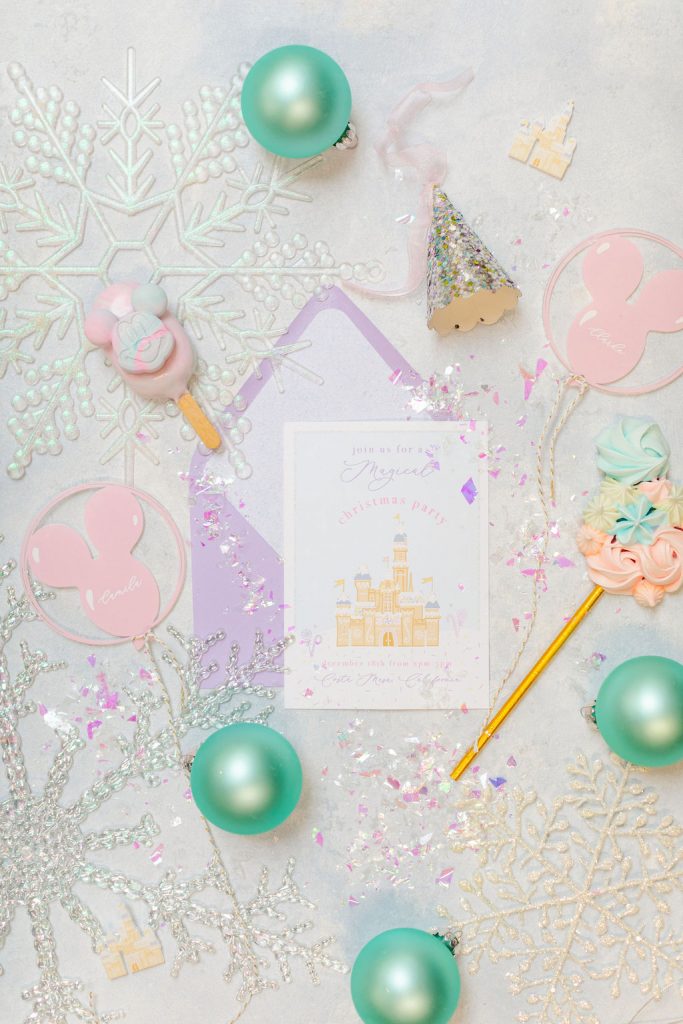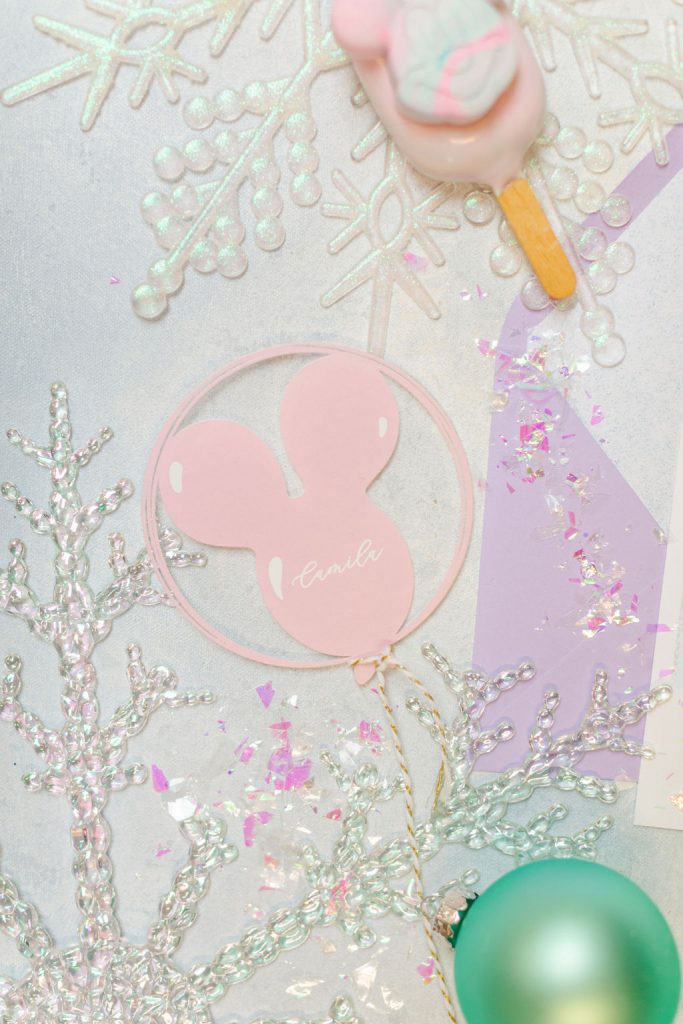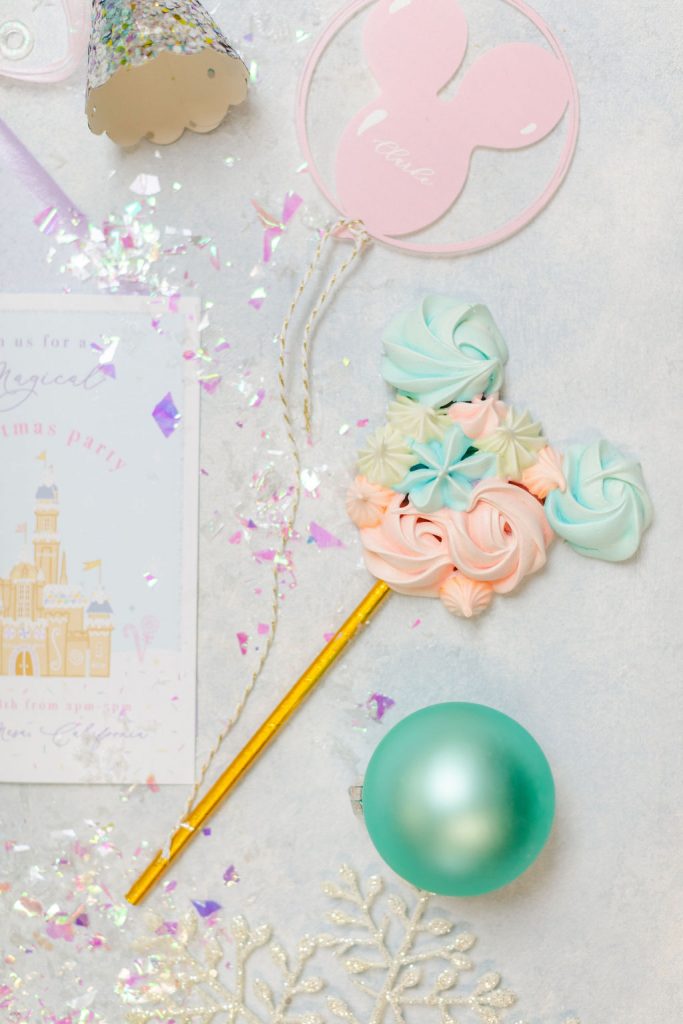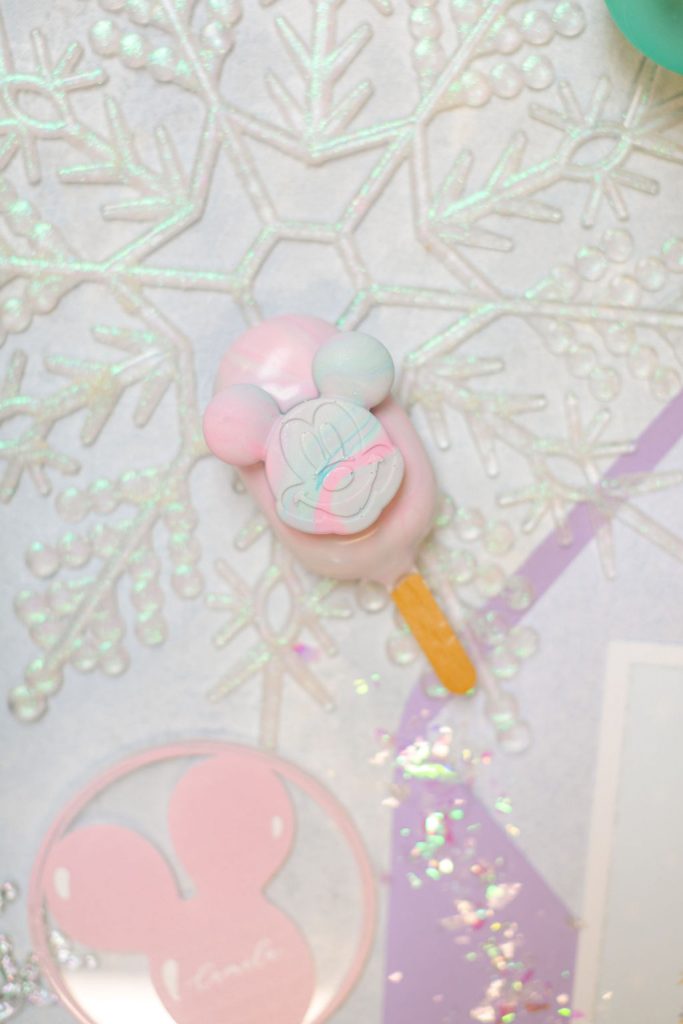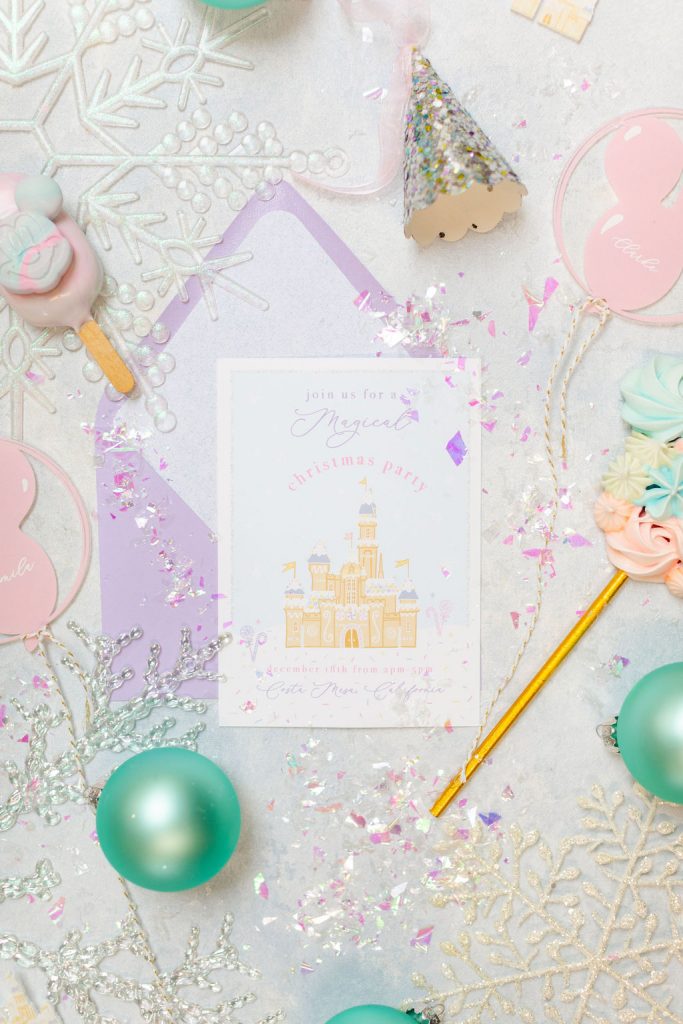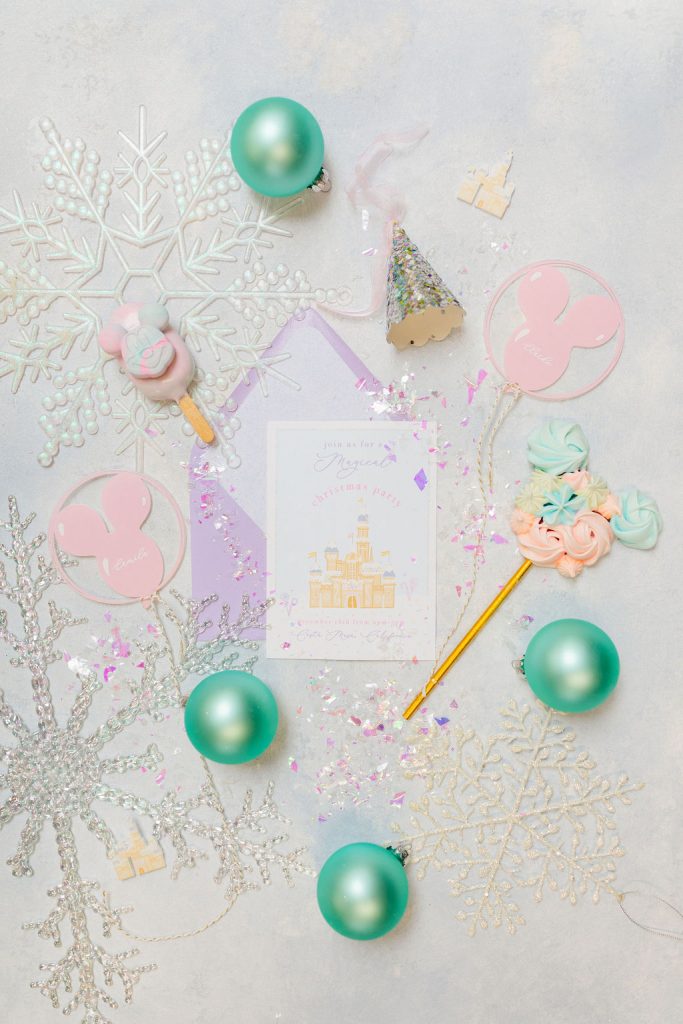 It's pure Disney magic!! The castle backdrop of our Disney loving dreams from our friends at Paper Garden XOXO only made cuter by The Pop Shop's amazing balloons! The rest of our enchanting setting is courtesy of so many talented vendors. Starting with the adorable rentals from Sweet Salvage Rentals, she has the cutest kid's rentals and just got that magical new rug! The incredible florals are by Love Struck Blooms – another Disney lover!!! She took our inspiration and made it even more beautiful!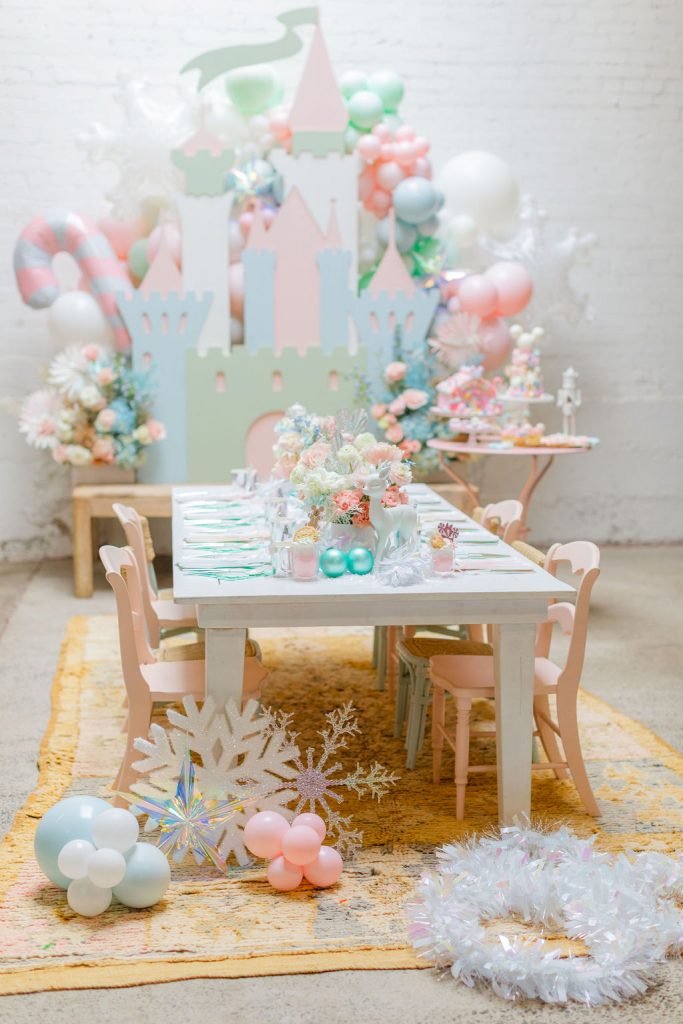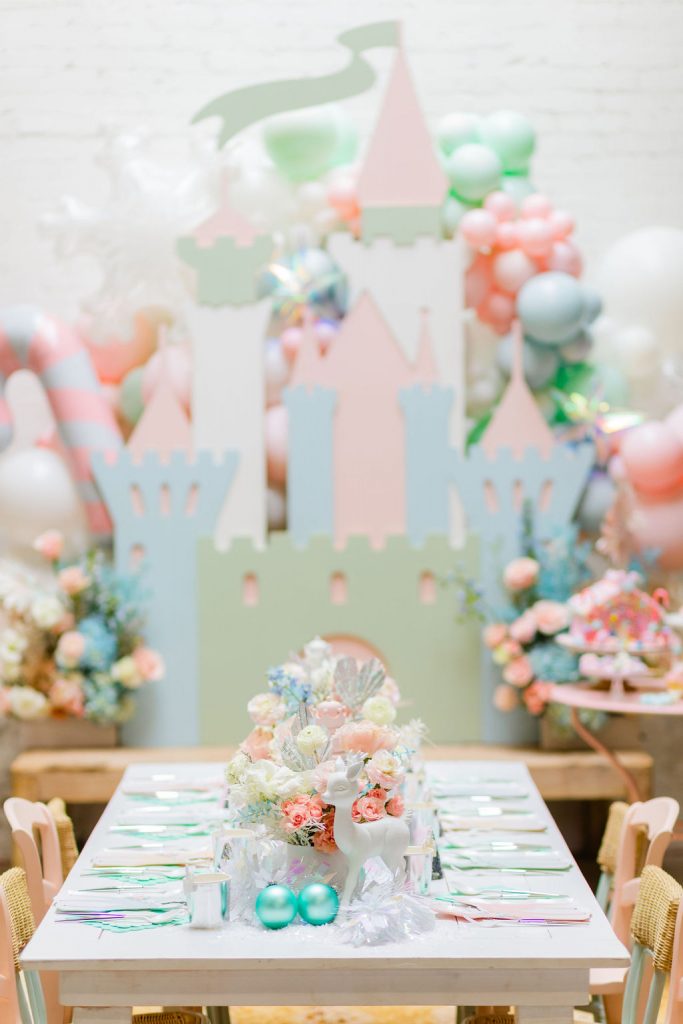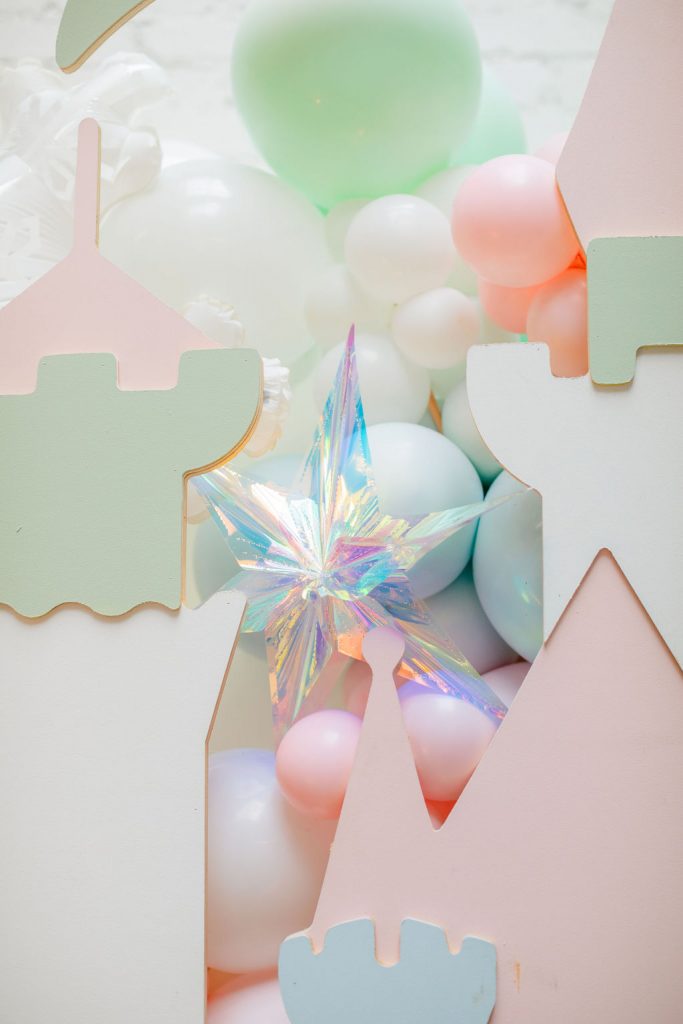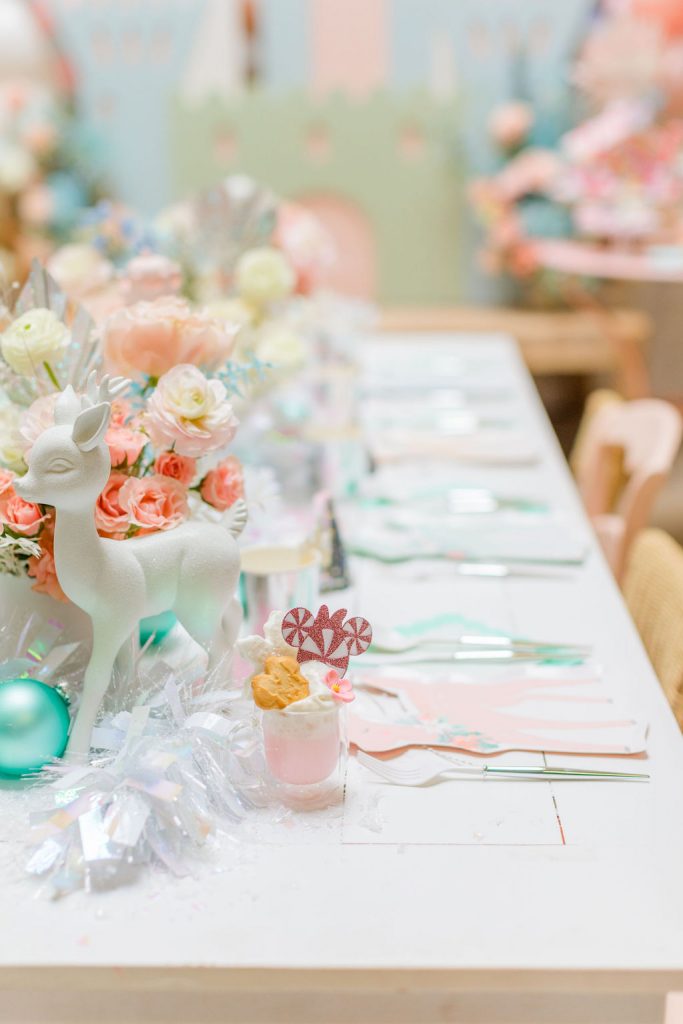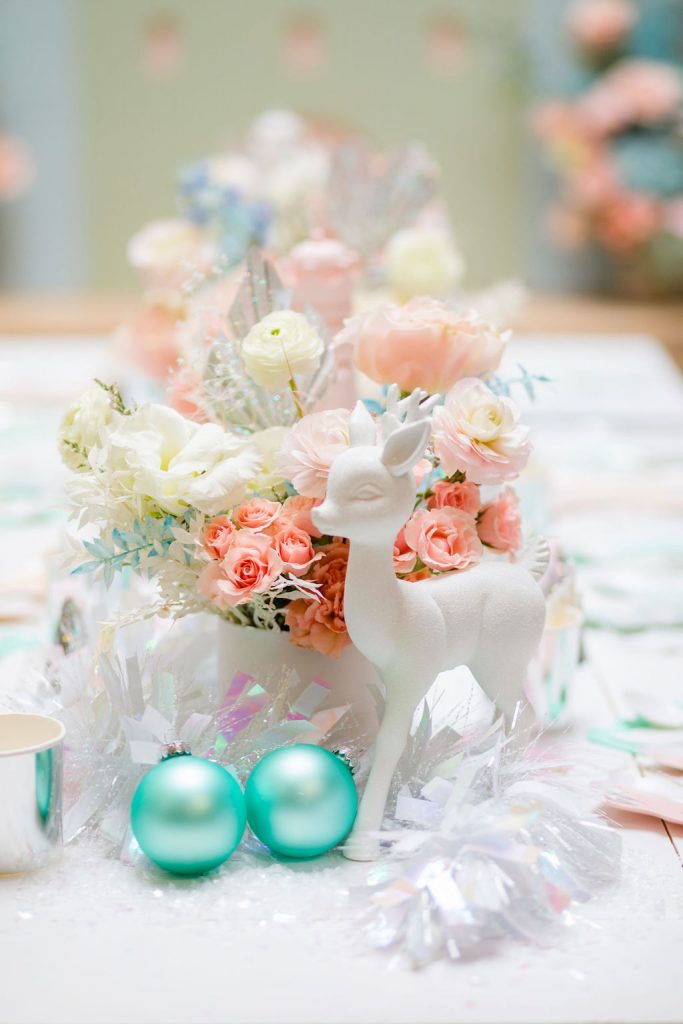 I used Meri Meri's adorable pastel holiday deer tabletop collection for this one as it reminded me of Bambi and the colors were so perfect! Pink, mint, peach, you get it!! We added in lots of Meri Meri's silver details and Sophistiplate's amazing flatware. Sabrina had all kinds of goodies in her arsenal to bring like tinsel, ornaments, and pastel nutcrackers that added so much character. Of course Creative Amme's cute details completed it, I mean those balloon place cards?! I can't even!!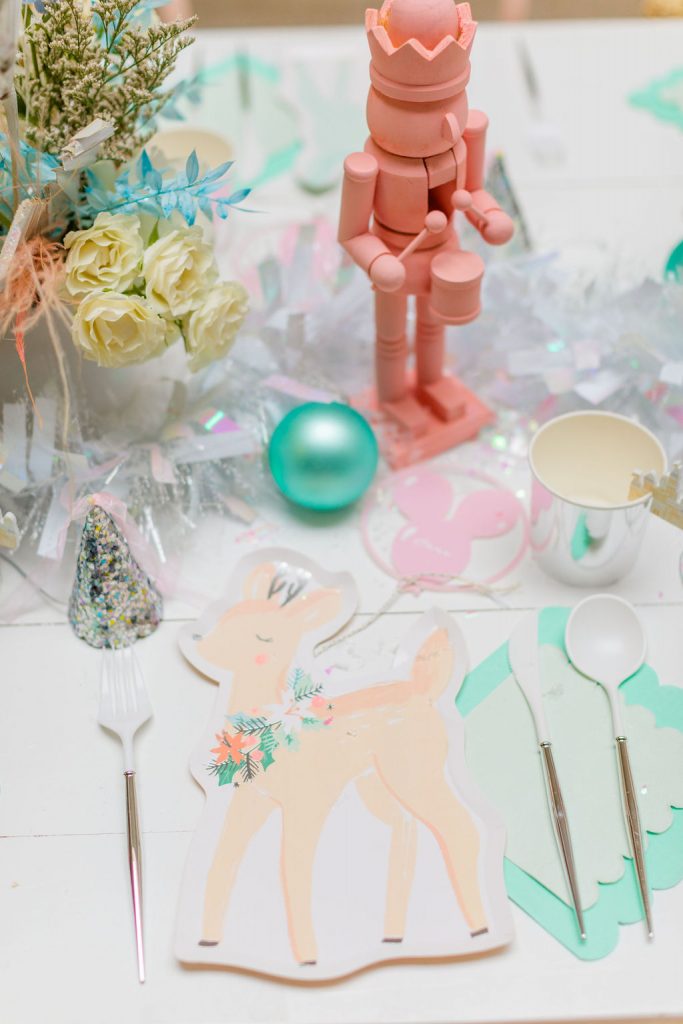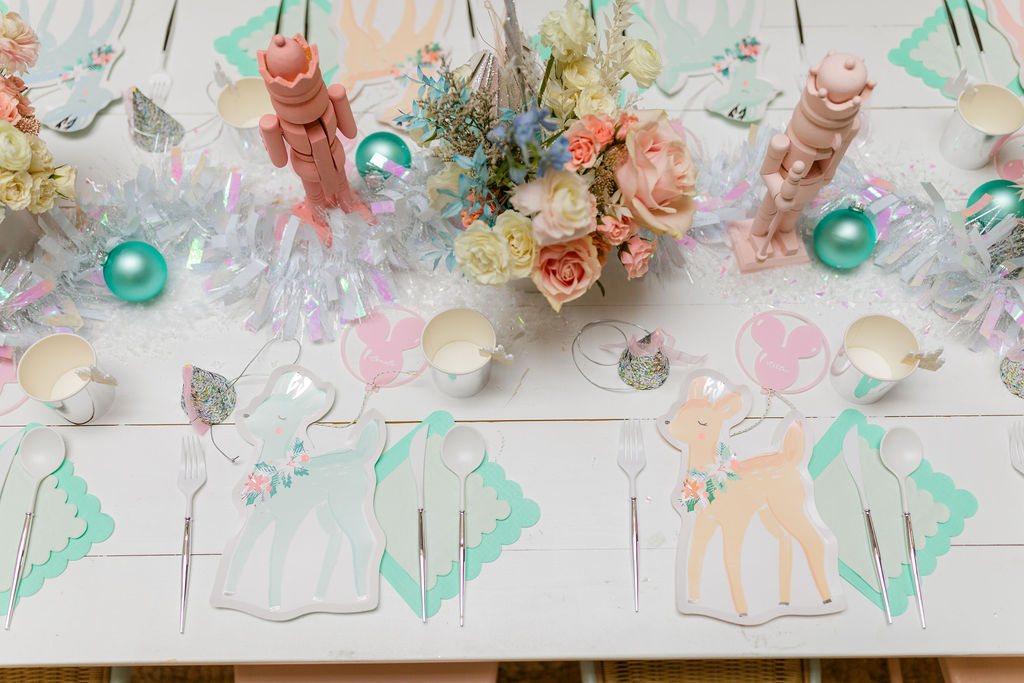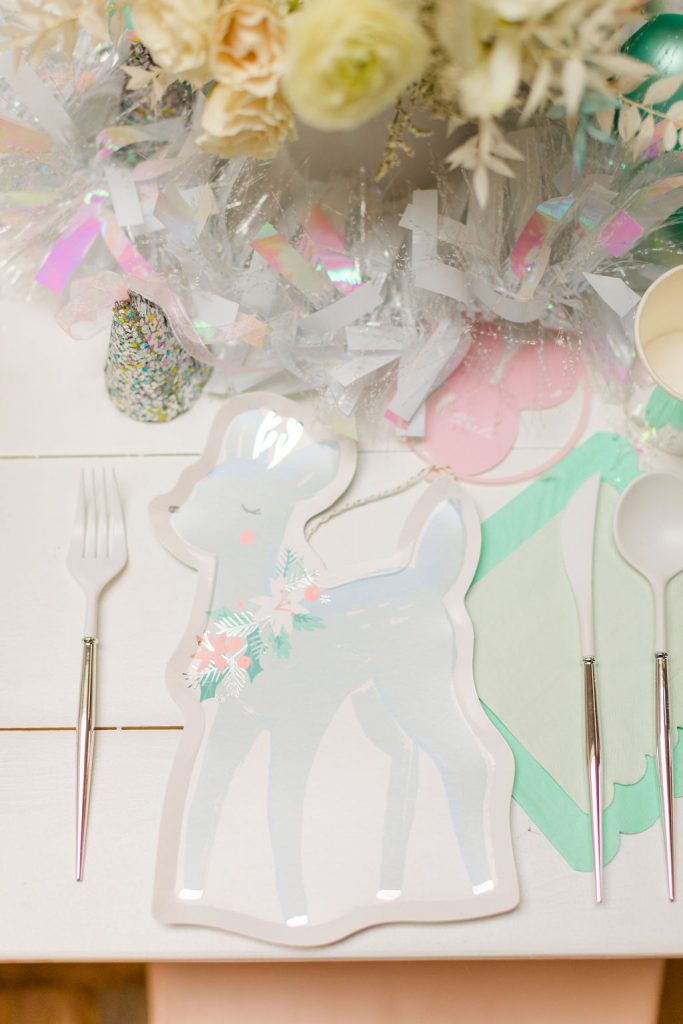 Love these adorable castle drink tags from Creative Amme!!!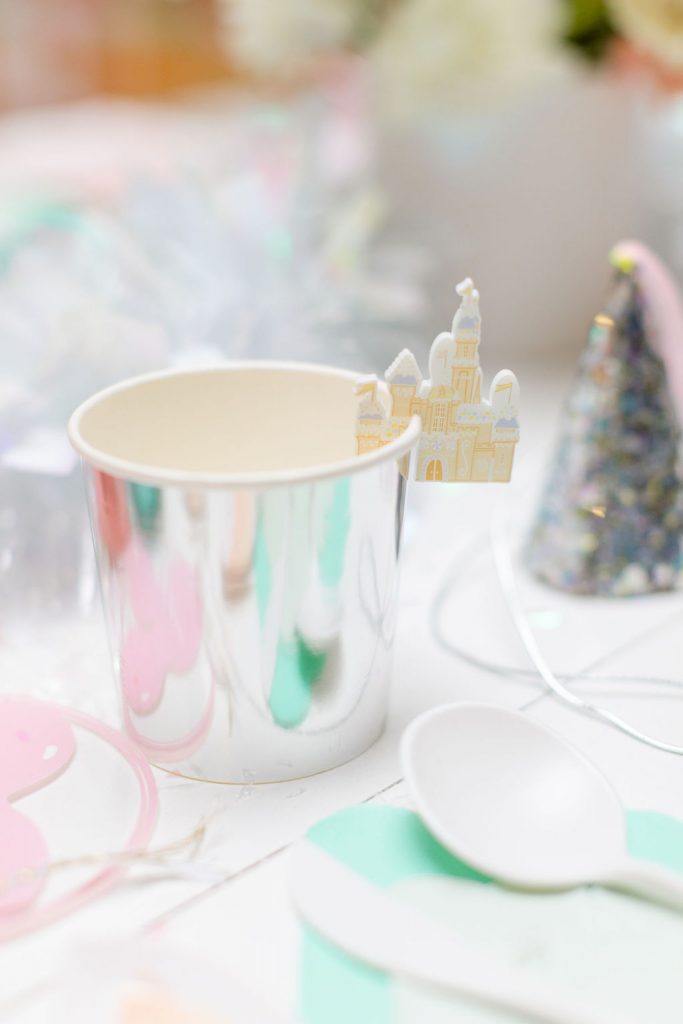 And these absolutely gorgeous florals by Love Struck Blooms!!! Eek!!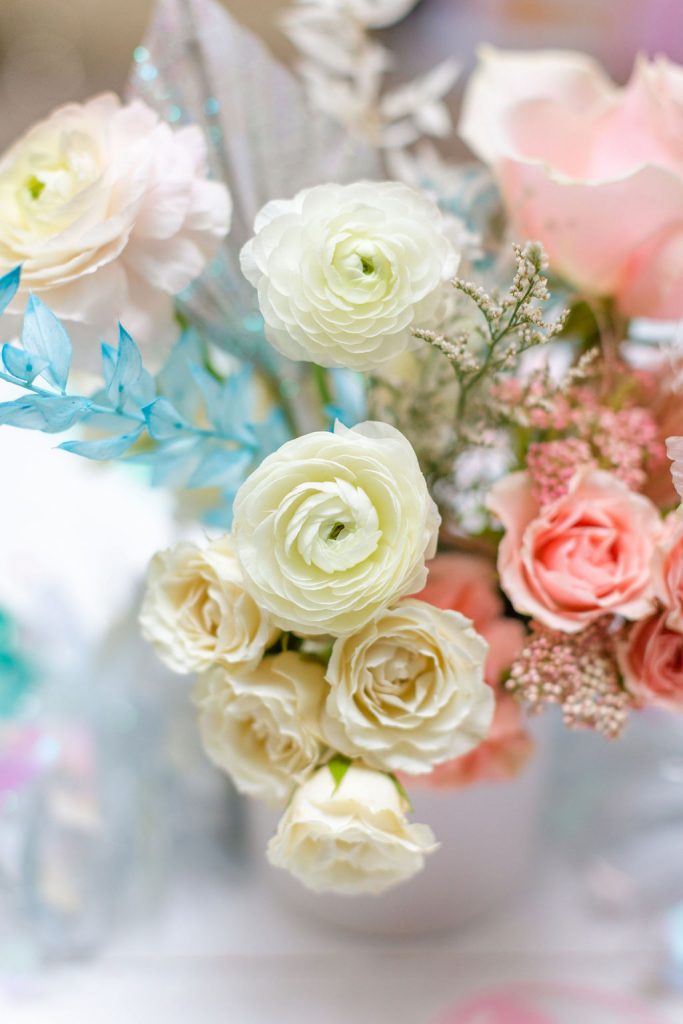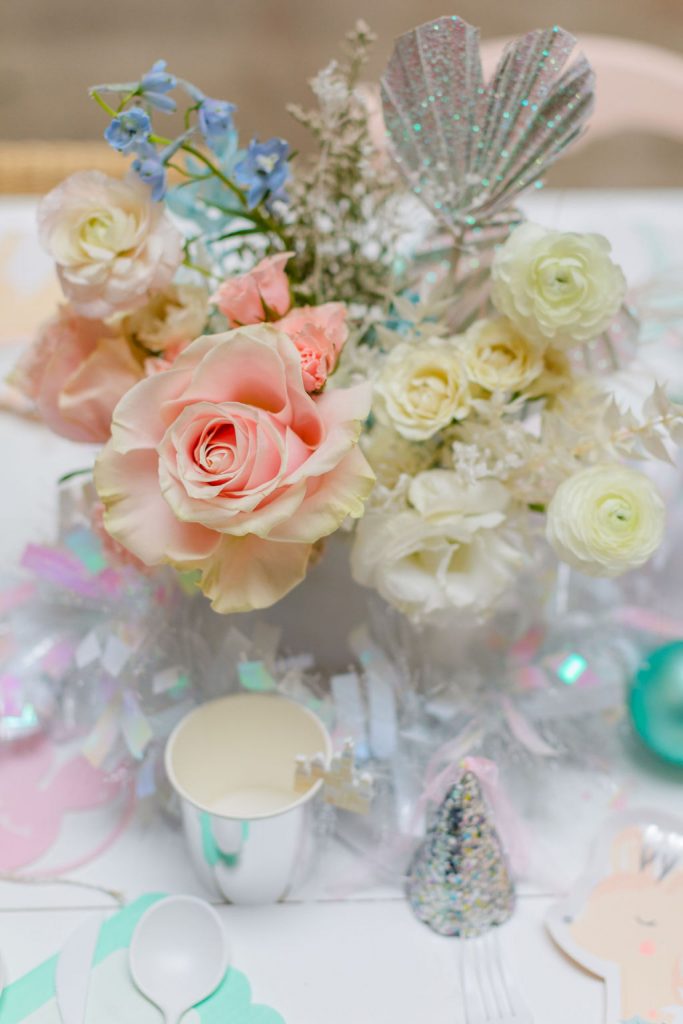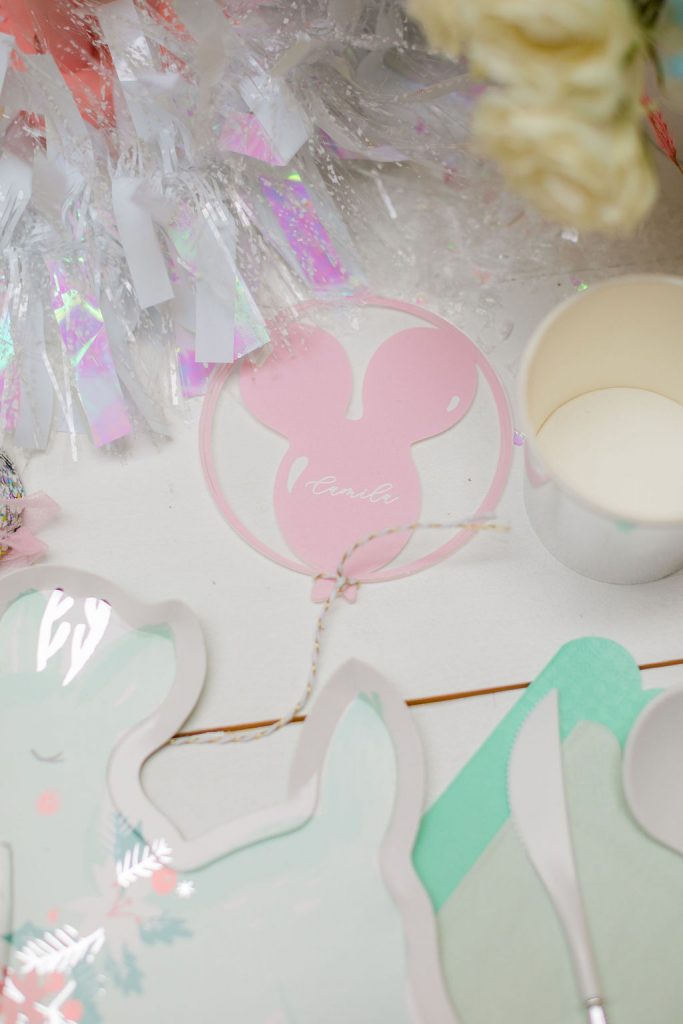 Twisted for Sugar brought the cutest and most beautiful hot chocolate I've ever seen! Can you get over the pink hot cocoa?! I can't! And wait till you see their adorable cart… Just wait!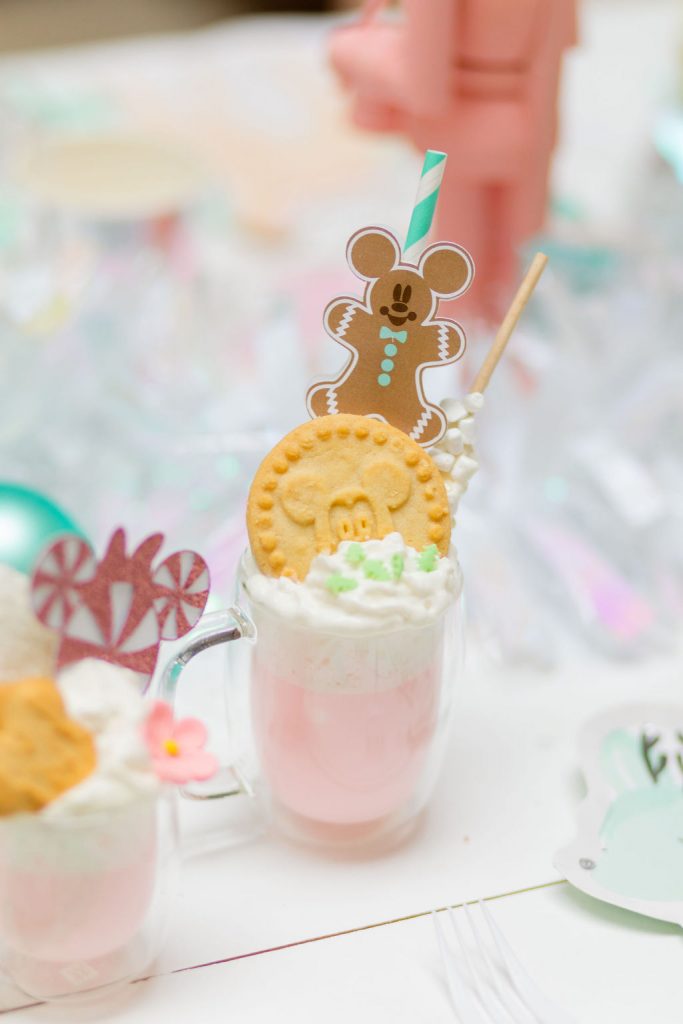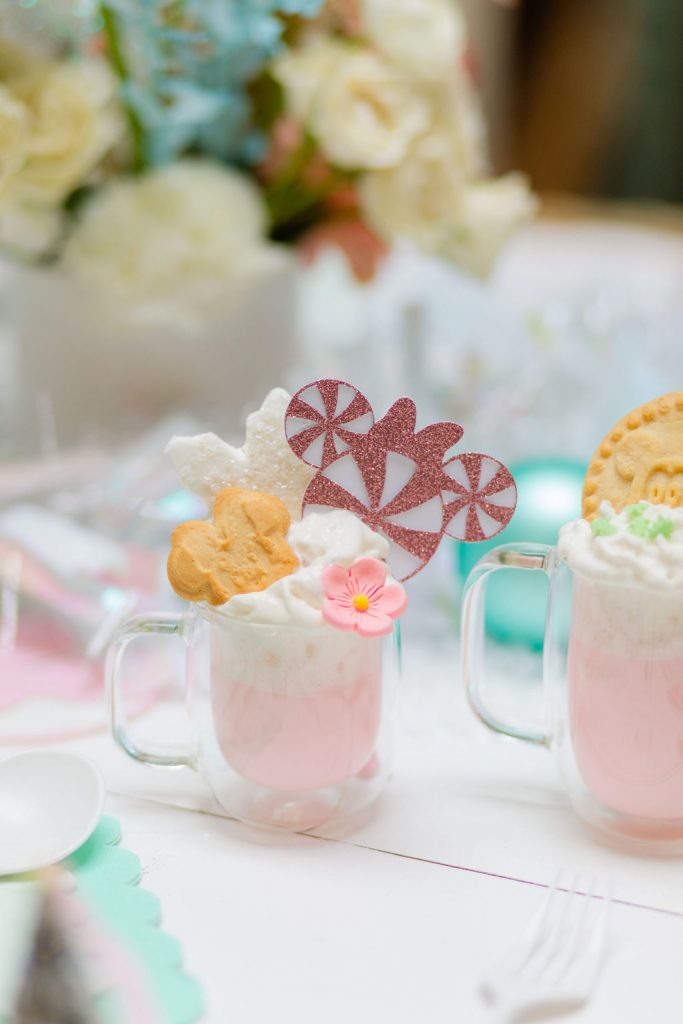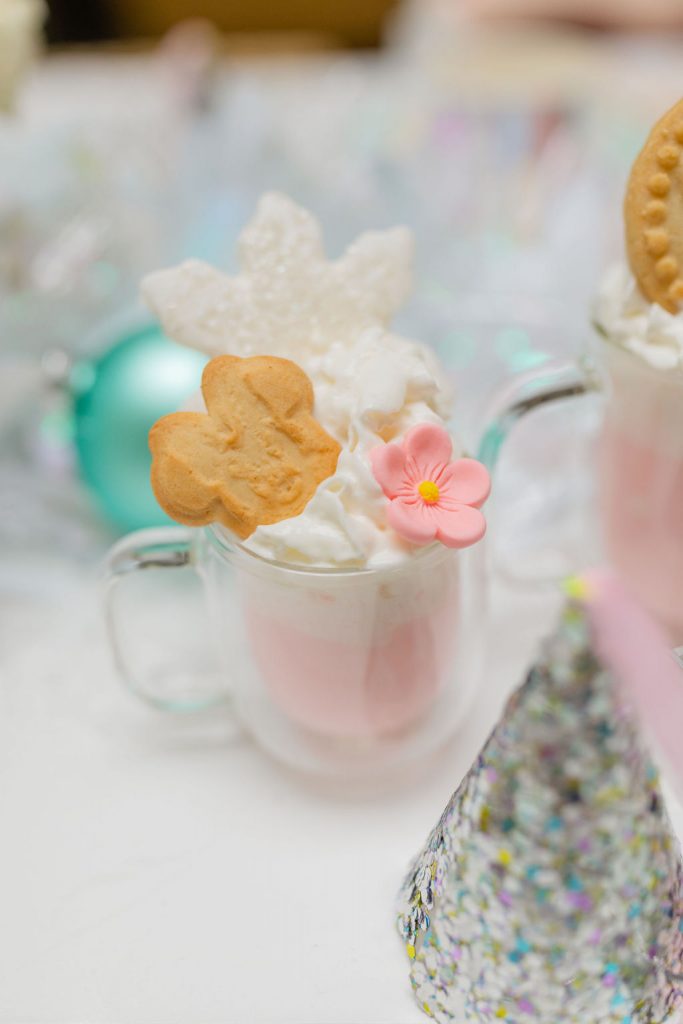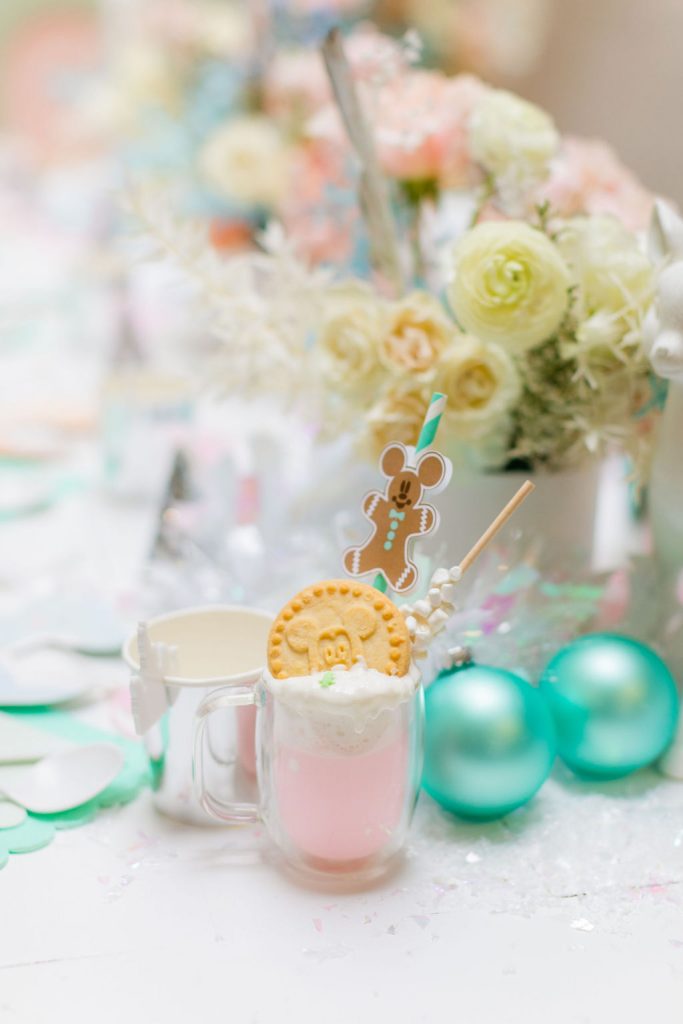 Just really the Disney Christmas table of my dreams!!! Can you spot any hidden Mickeys?? I'm just gonna sit over here in pastel heaven!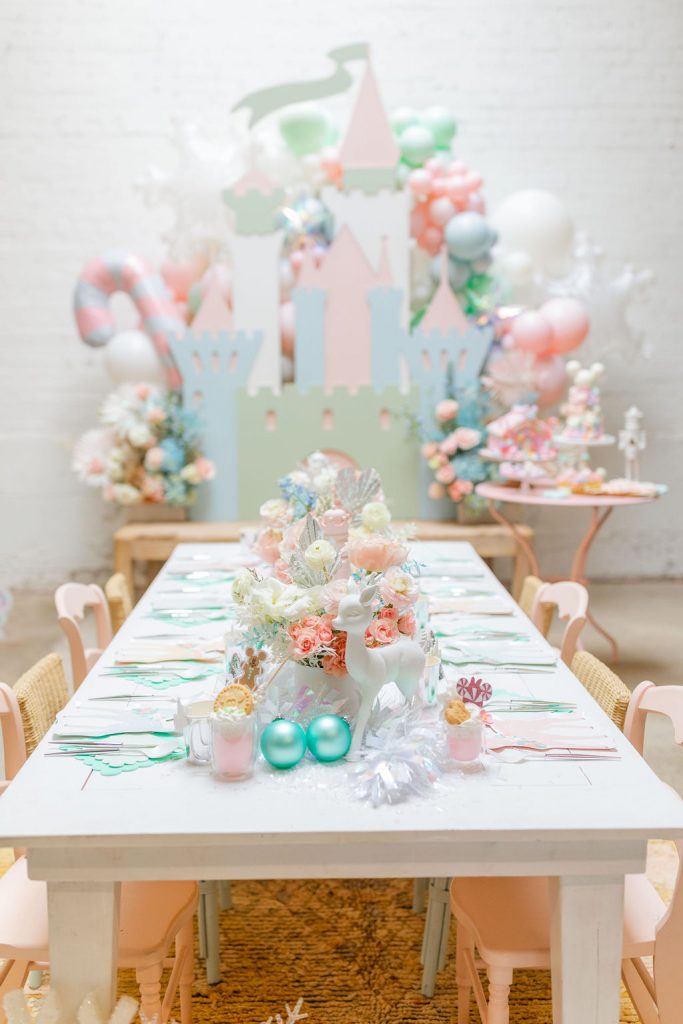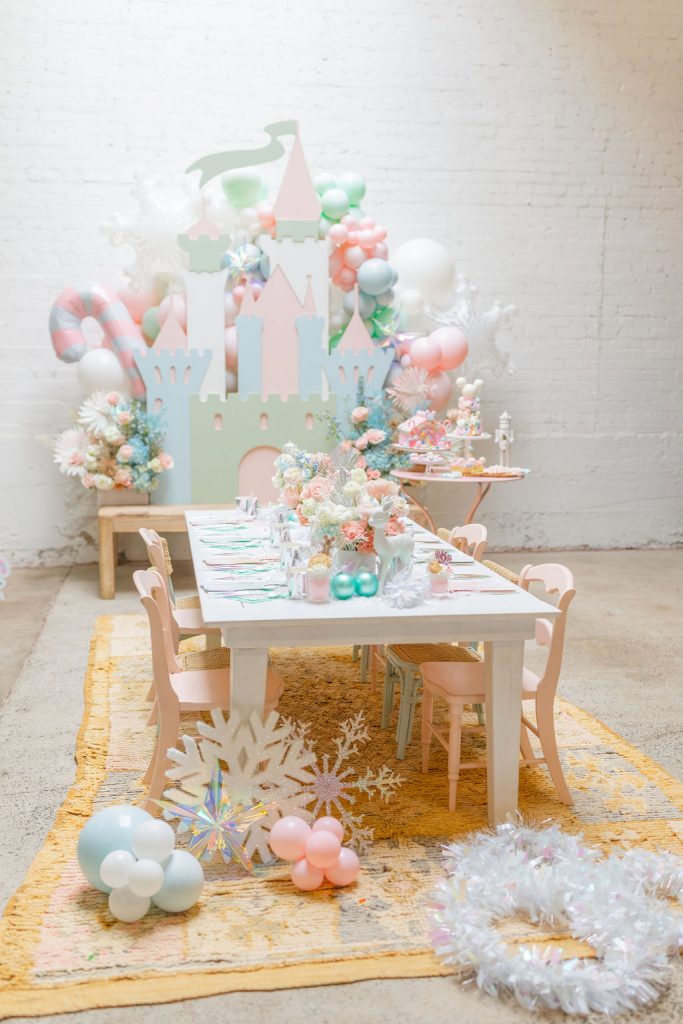 Get ready to go to Disney dessert heaven! Sugar Crush Sweets knows how to make us all squeal like giddy little girls when she walks in the door! A pink gingerbread house?! A tower of Mickey themed deliciousness?! And more!! It's gonna be hard to top this one!!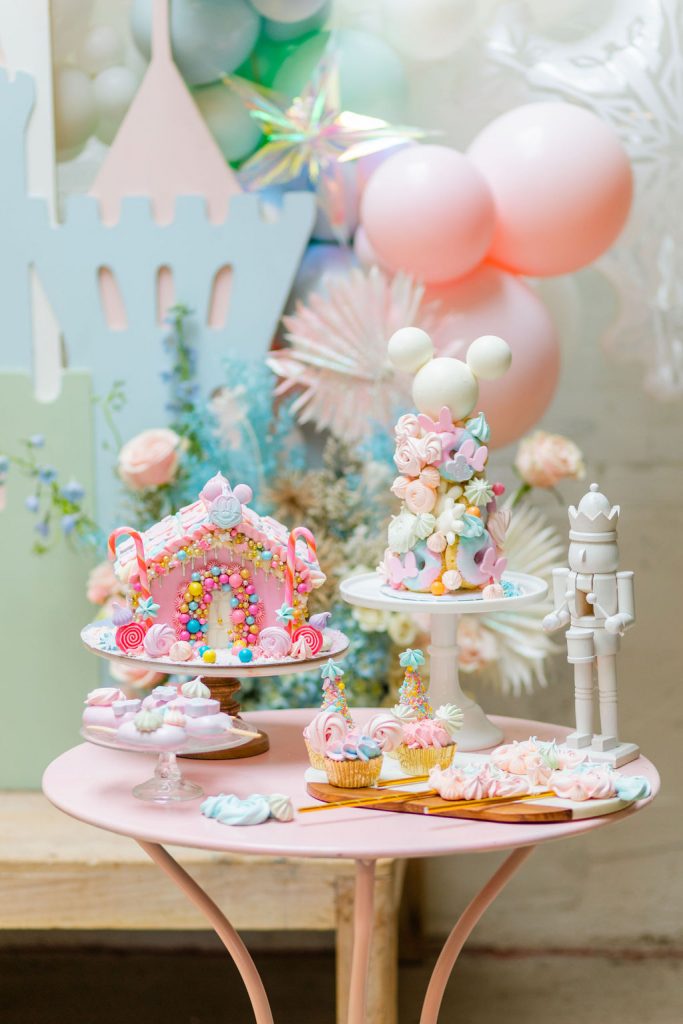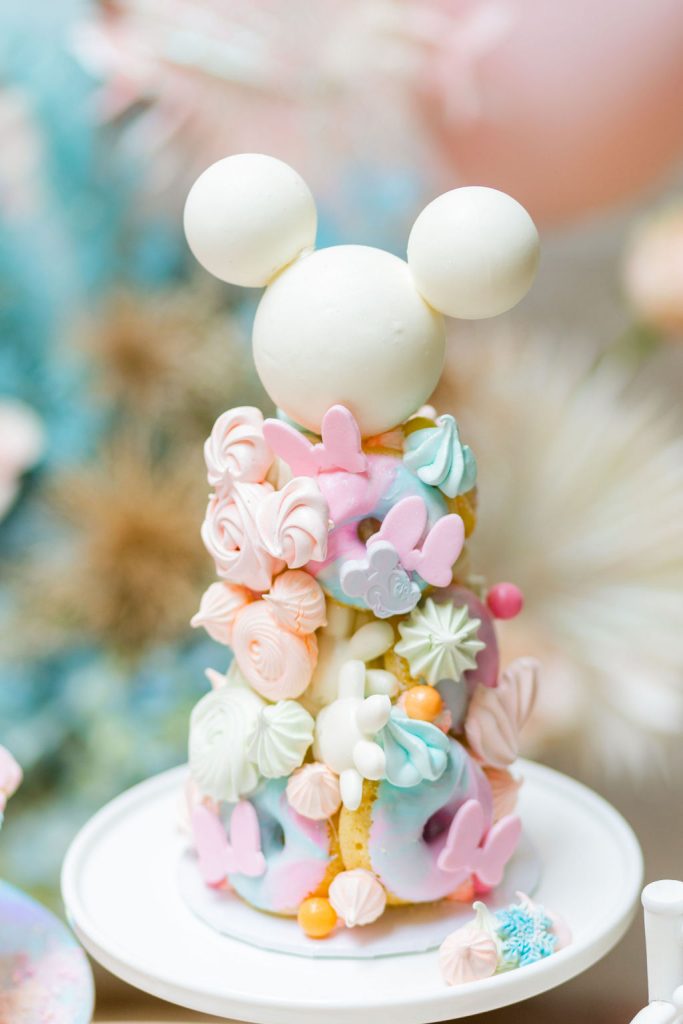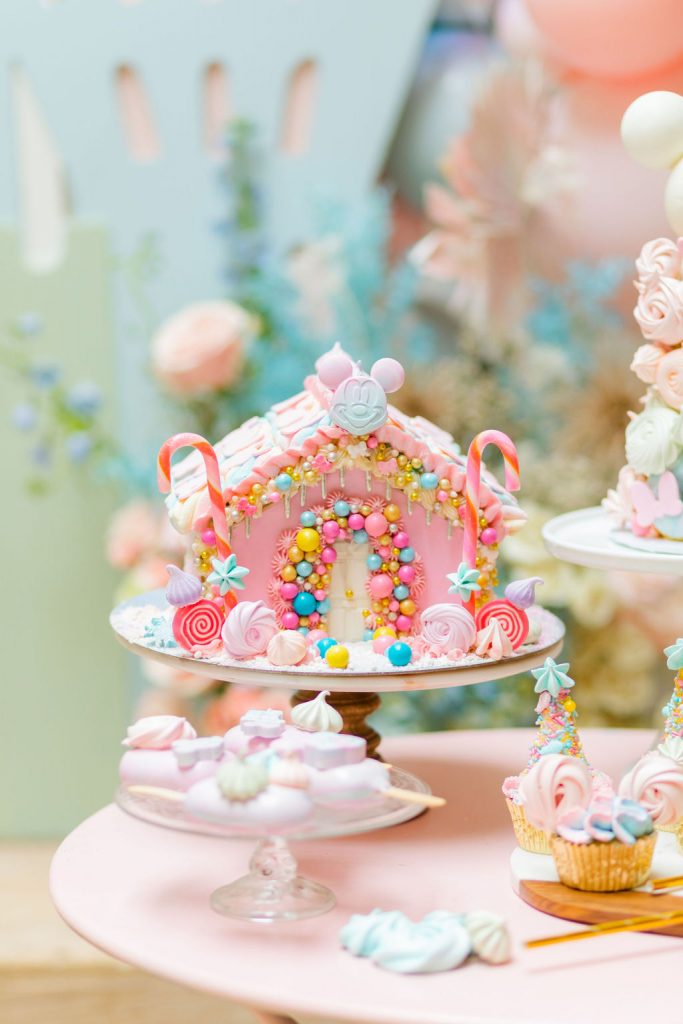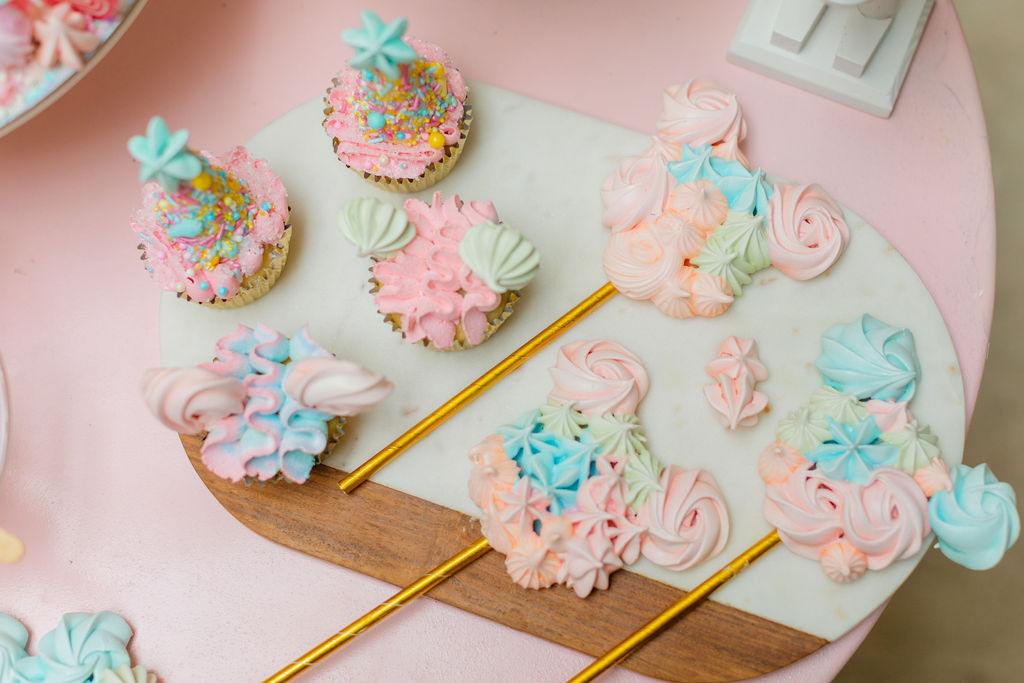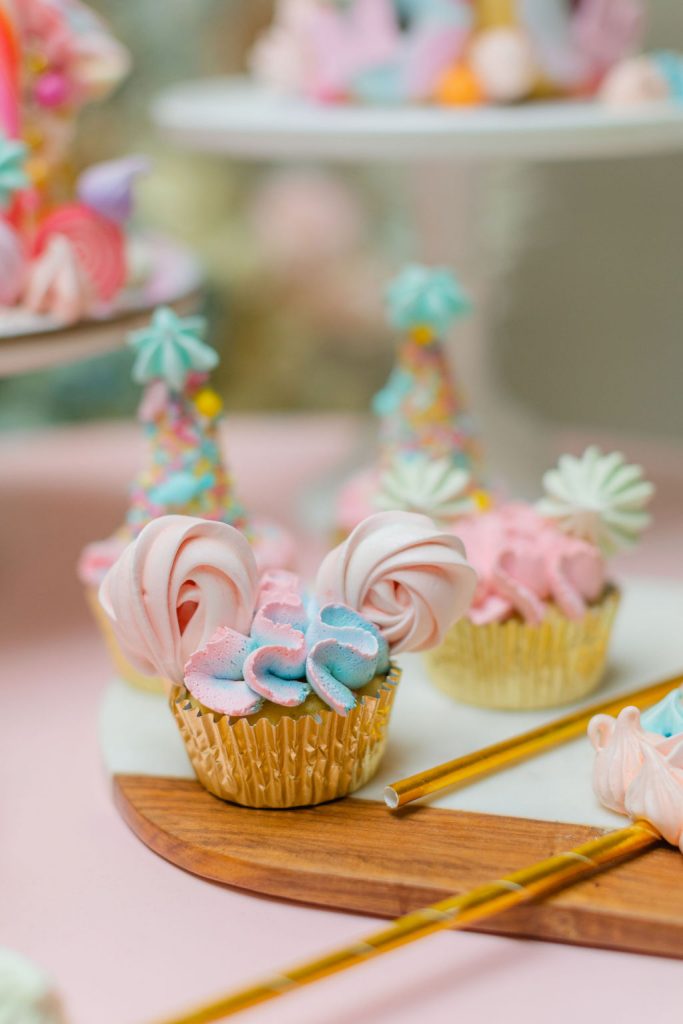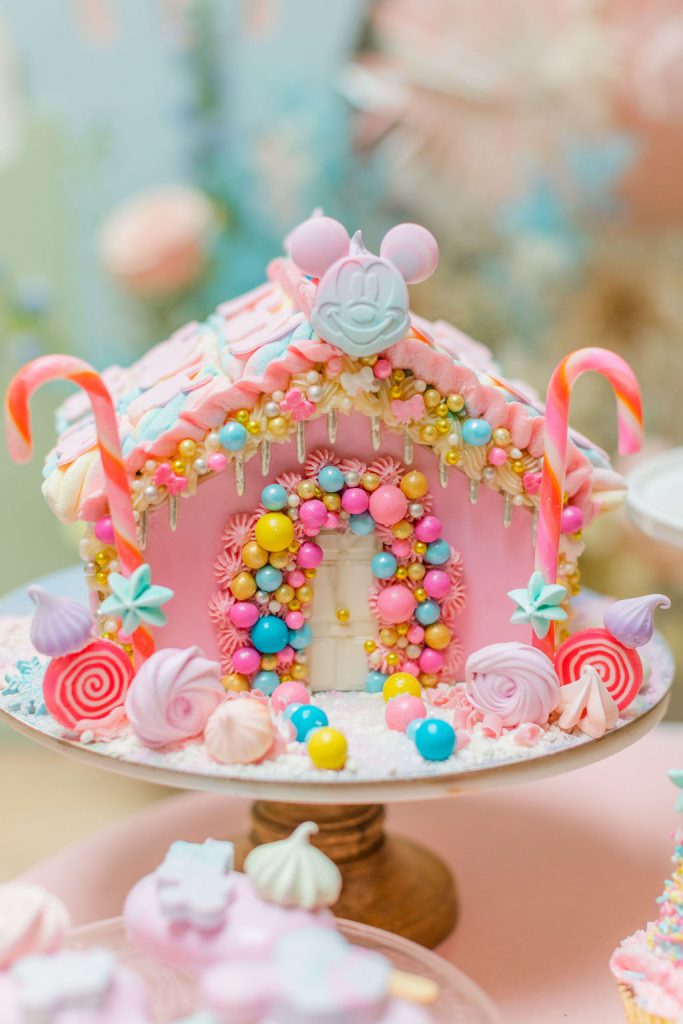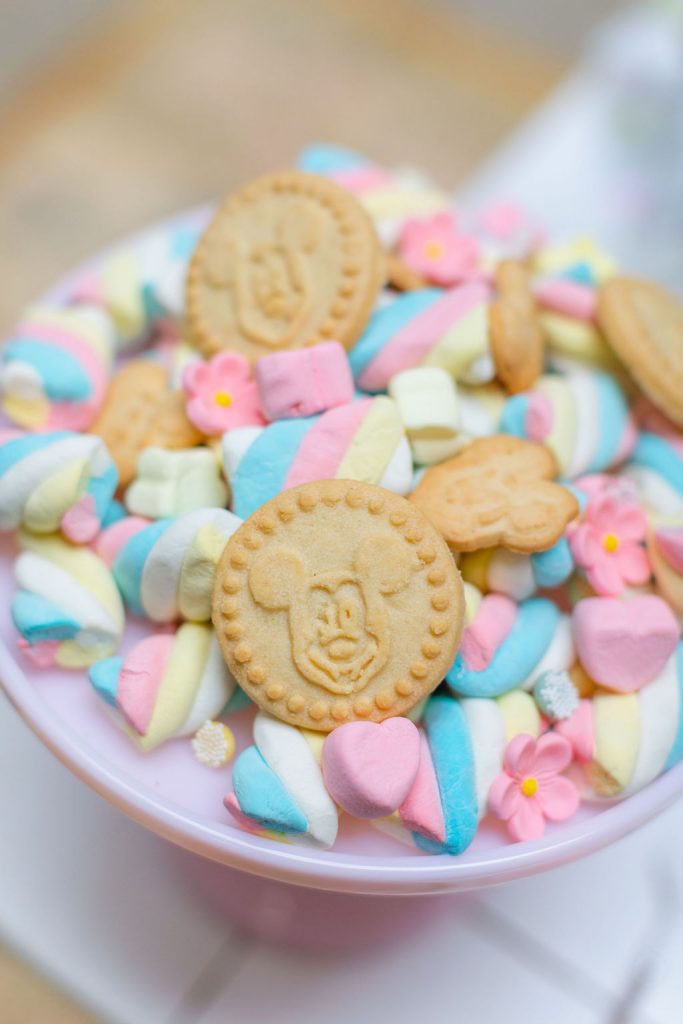 Remember those cute Twisted for Sugar carts that I promised?! Well here they are!! Not only is there a hot cocoa cart but also a churro cart from Churro Service! Because you can't have Disneyland without churros, am I right?!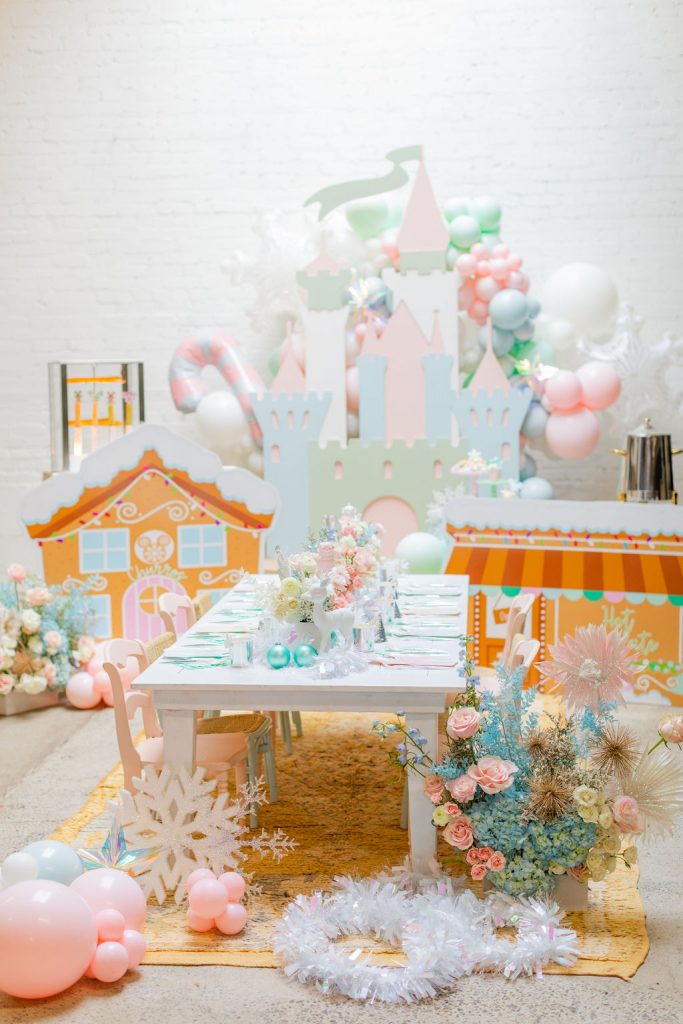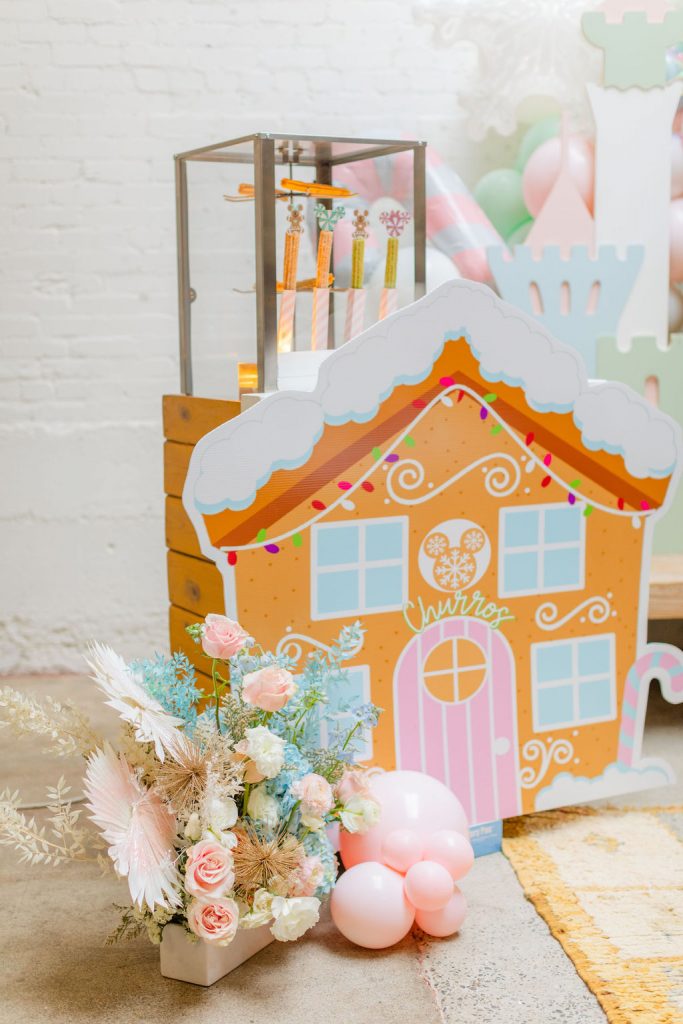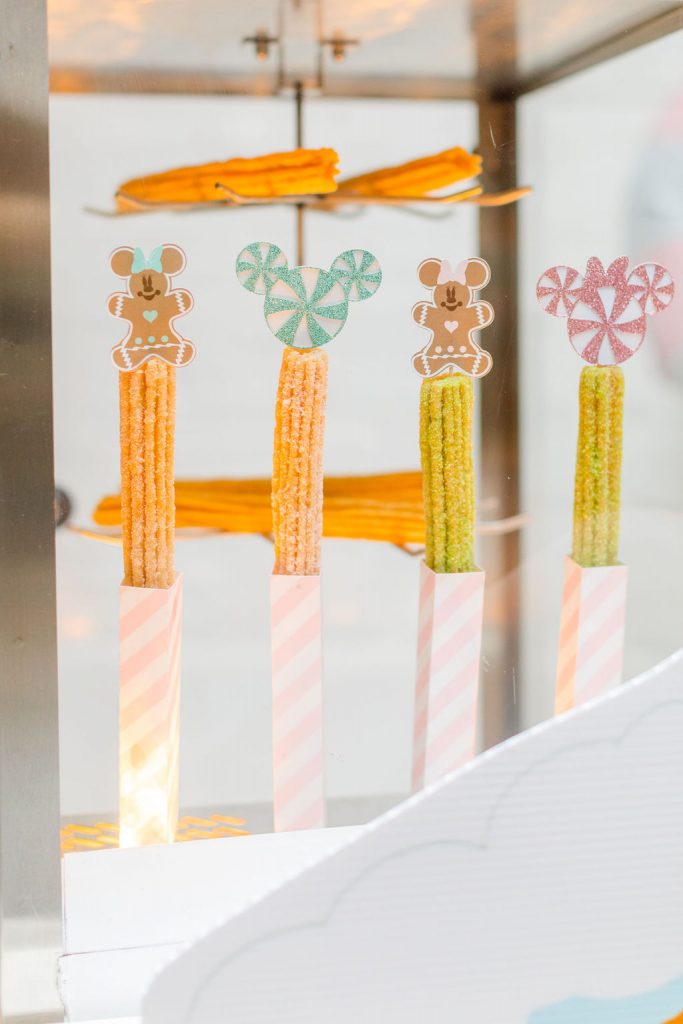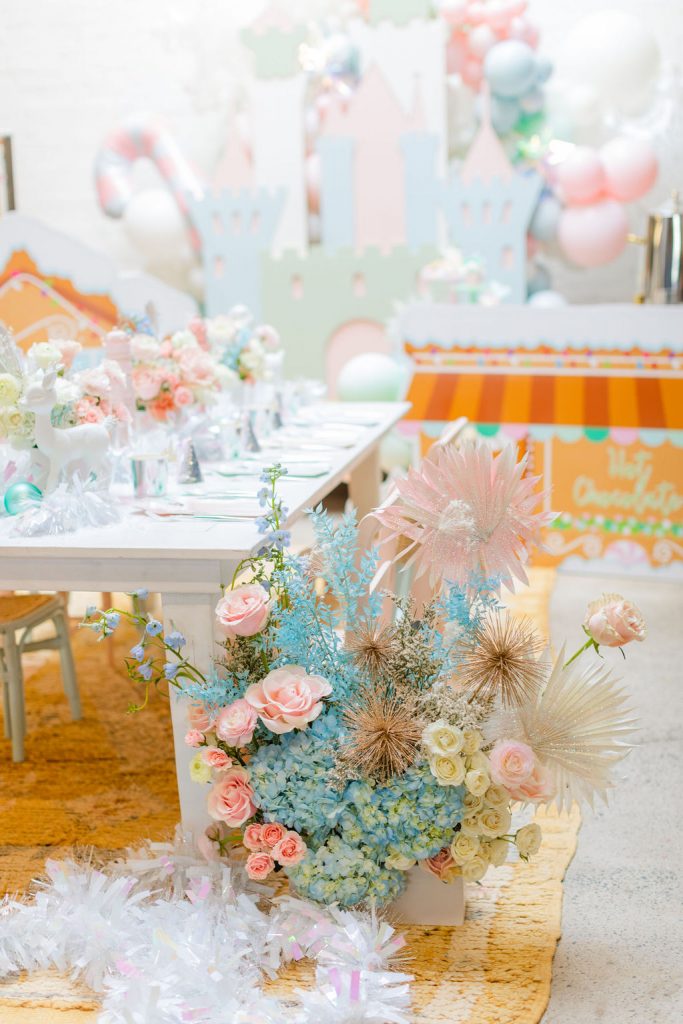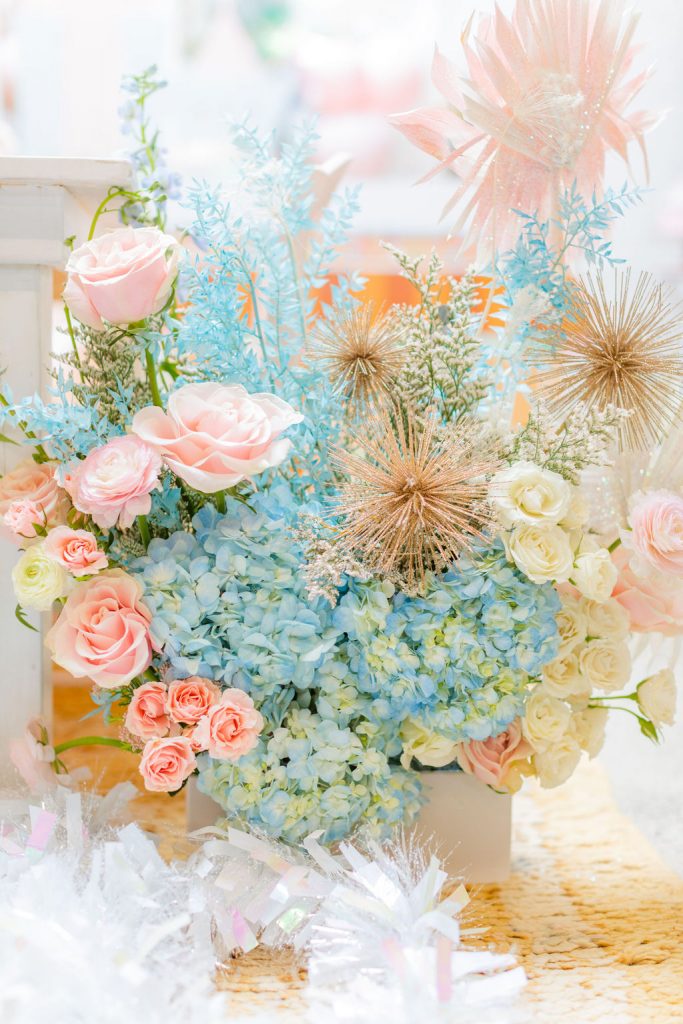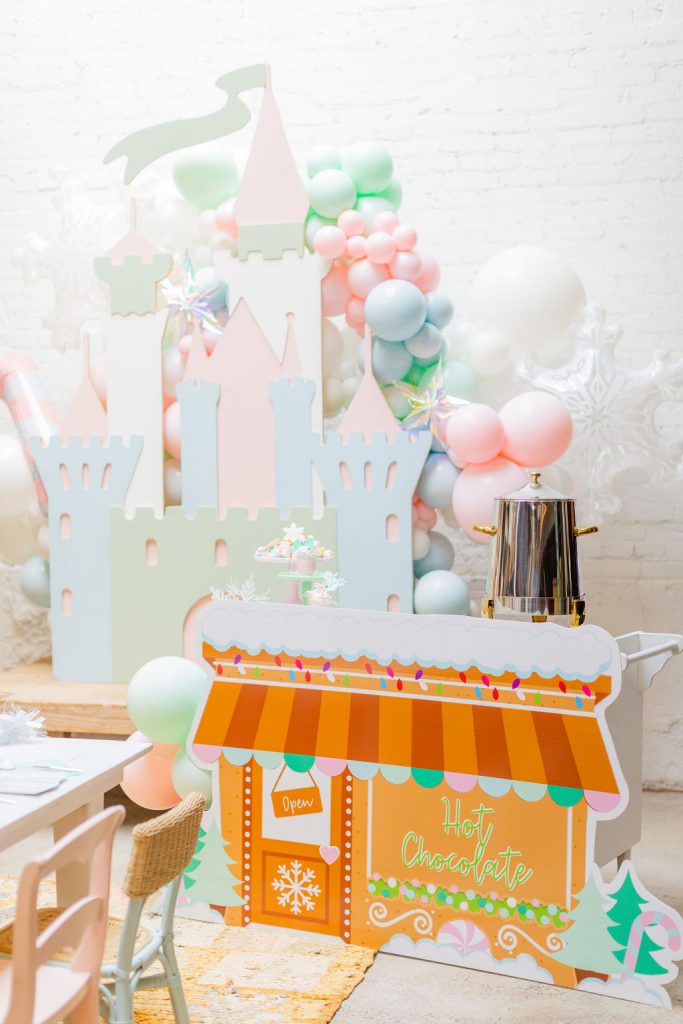 Sooooo many cute details!!!!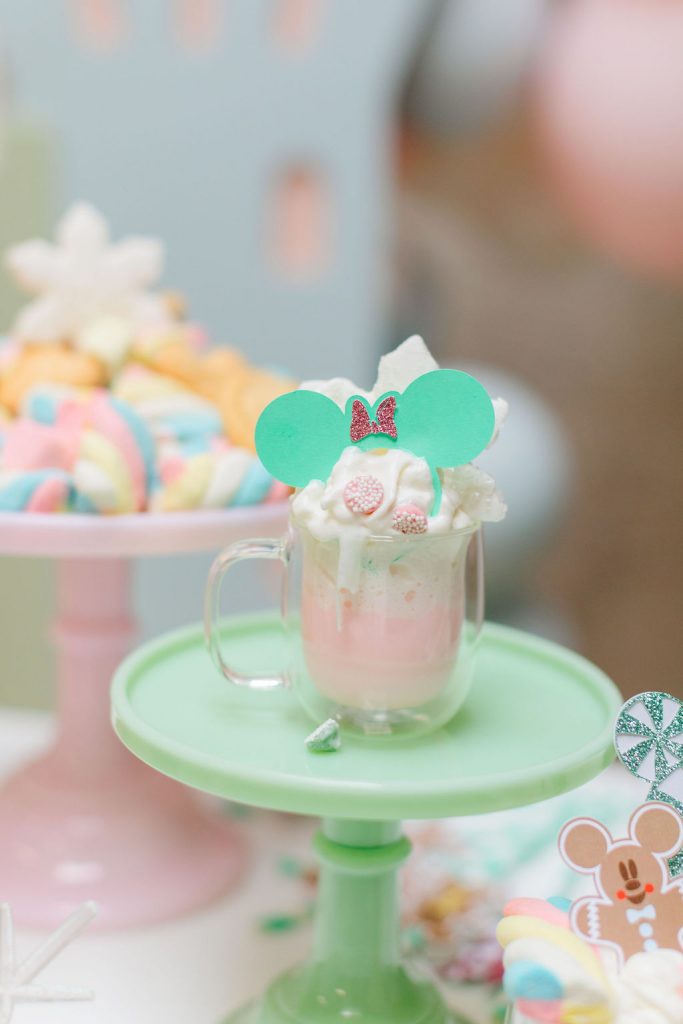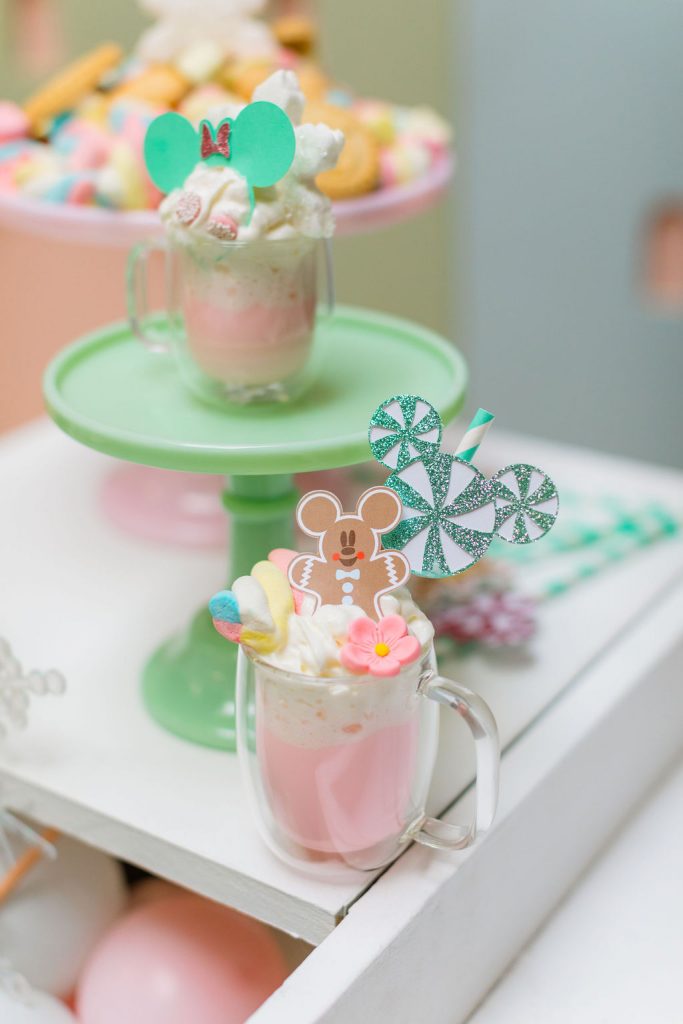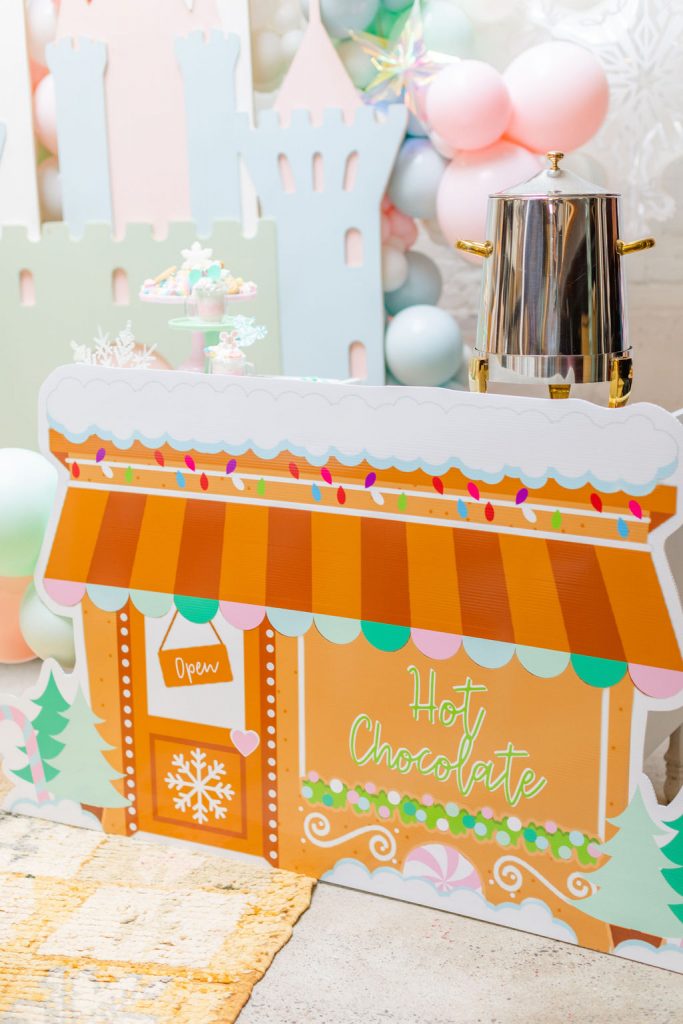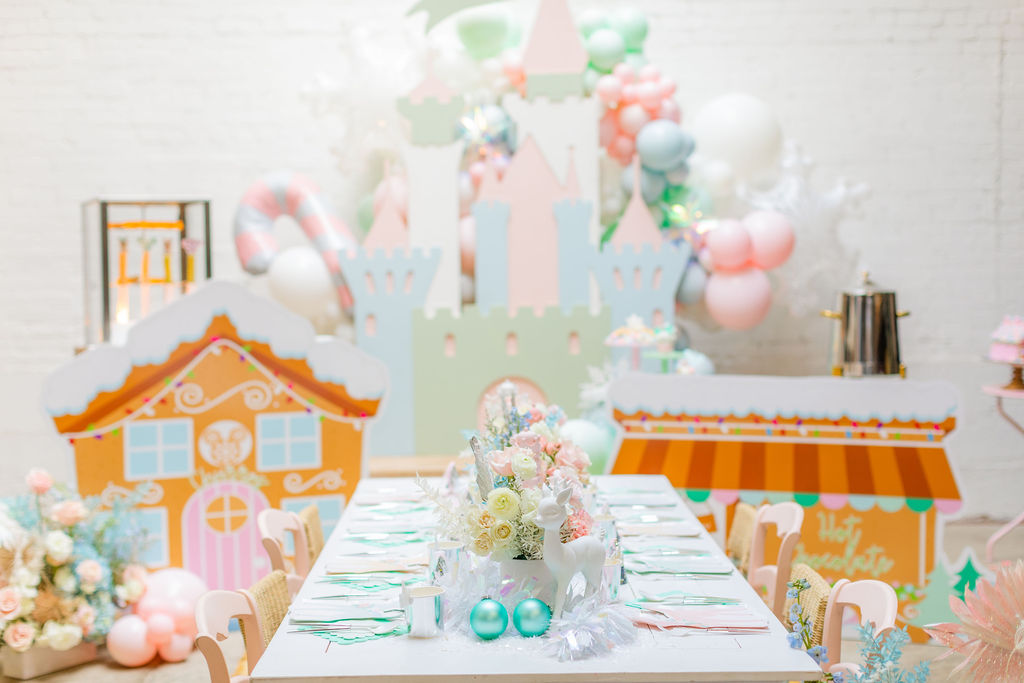 Now to add in the cutest little ladies who are also BIG Disney fans as well!!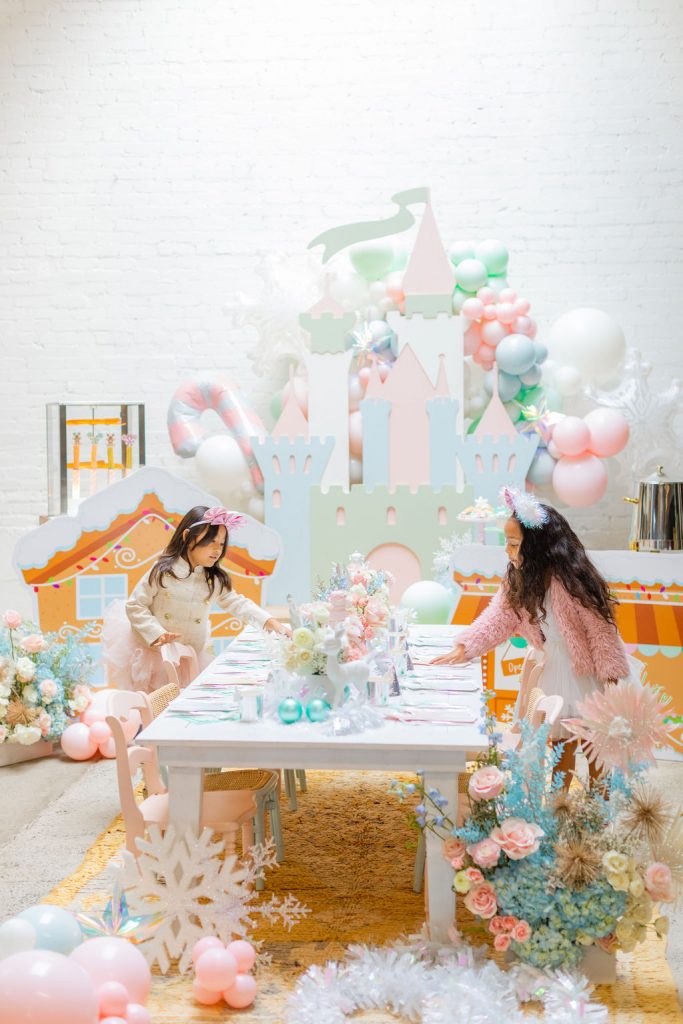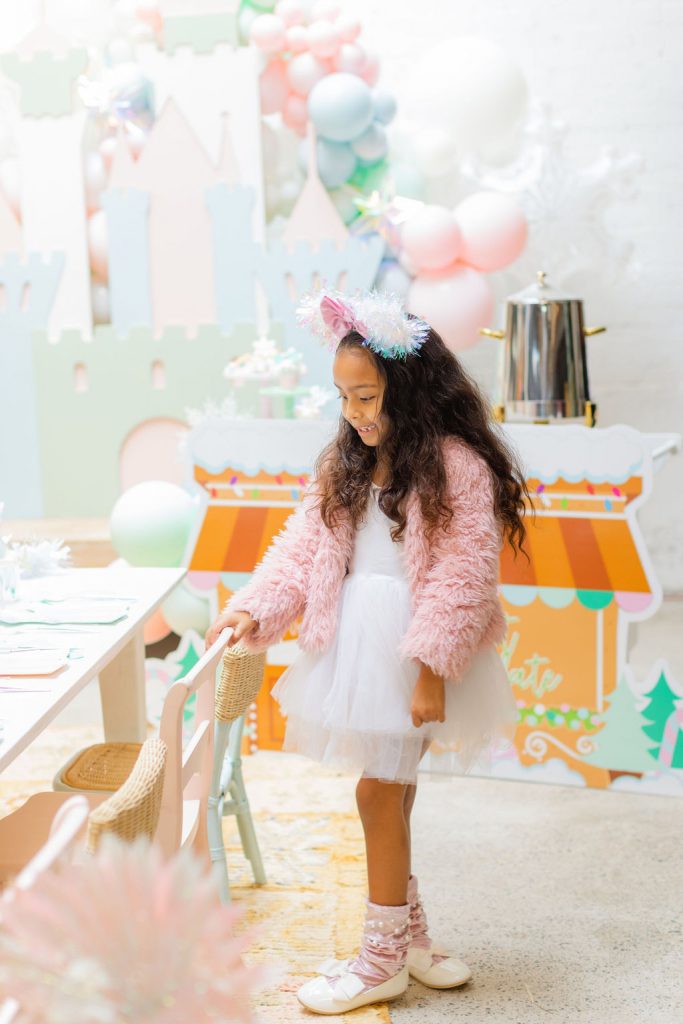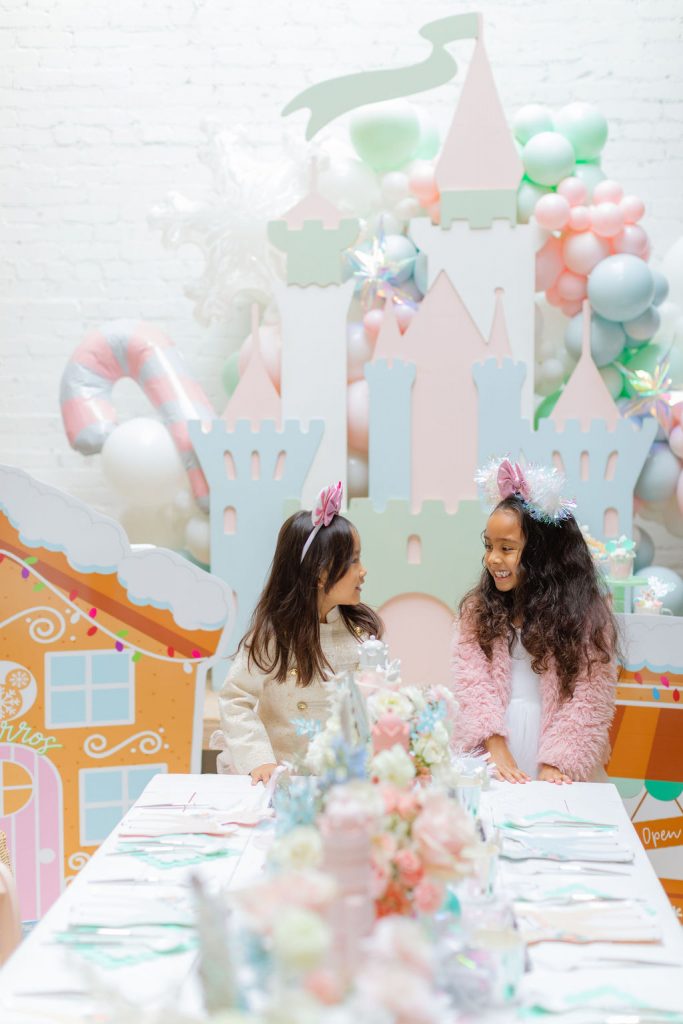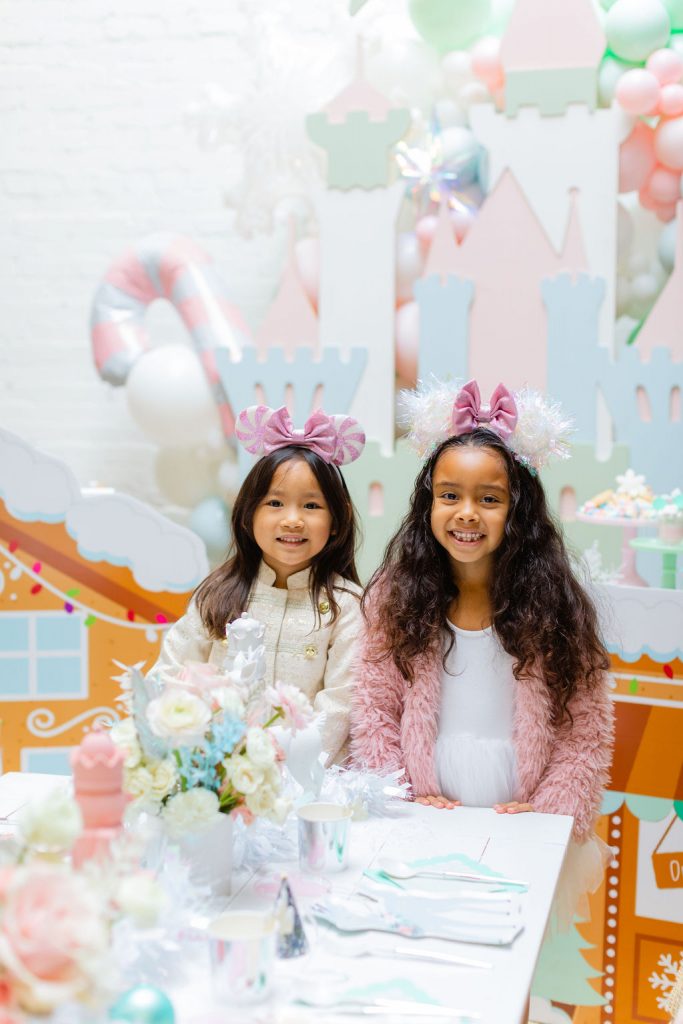 As usual, these cutie pies were decked out in The Daydream Republic accessories and she also styled them oh so well. I always love to see what Carissa brings out each and every shoot!! Let's be honest, it's always perfection!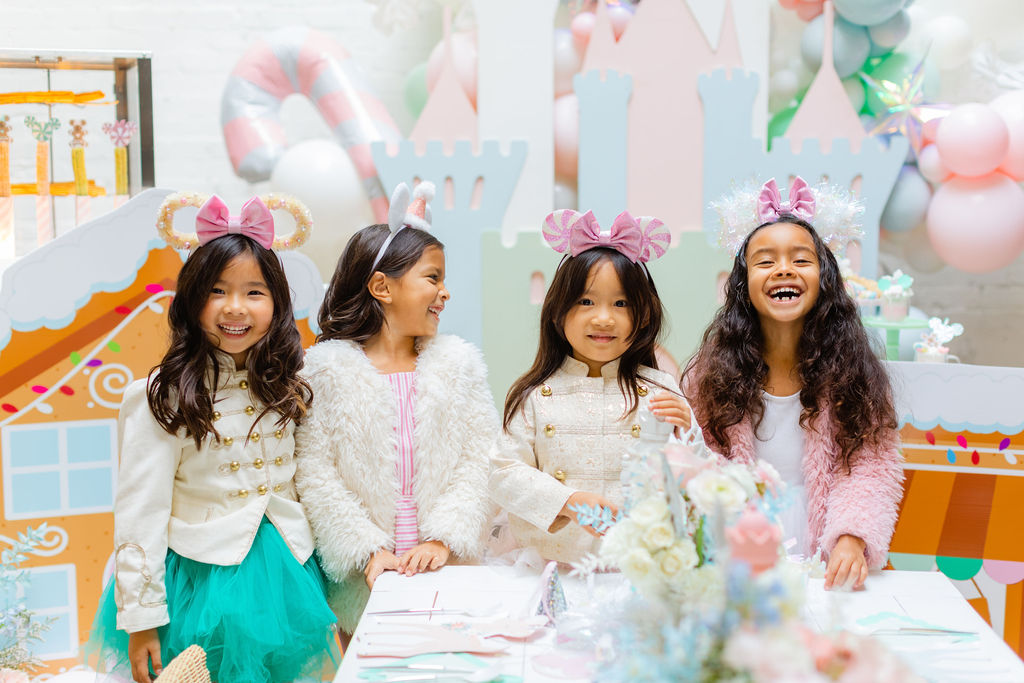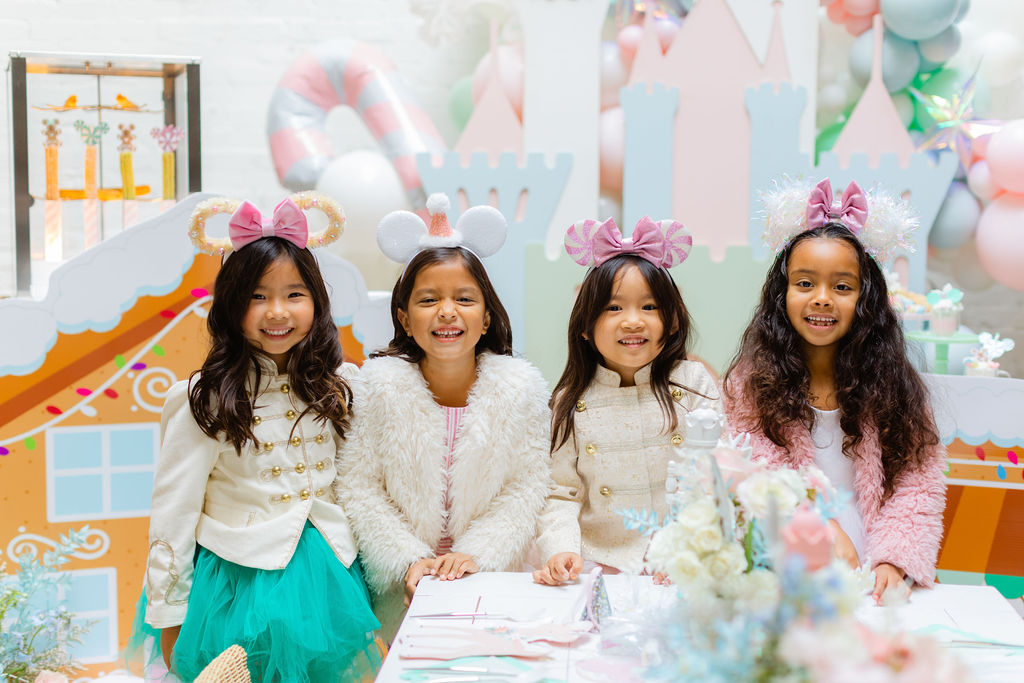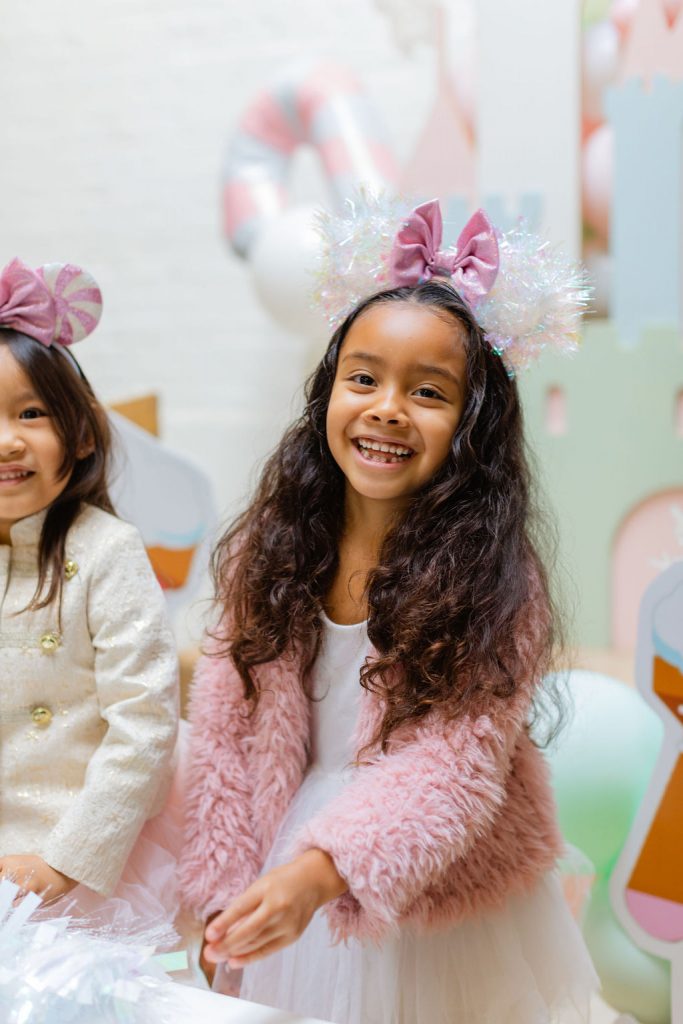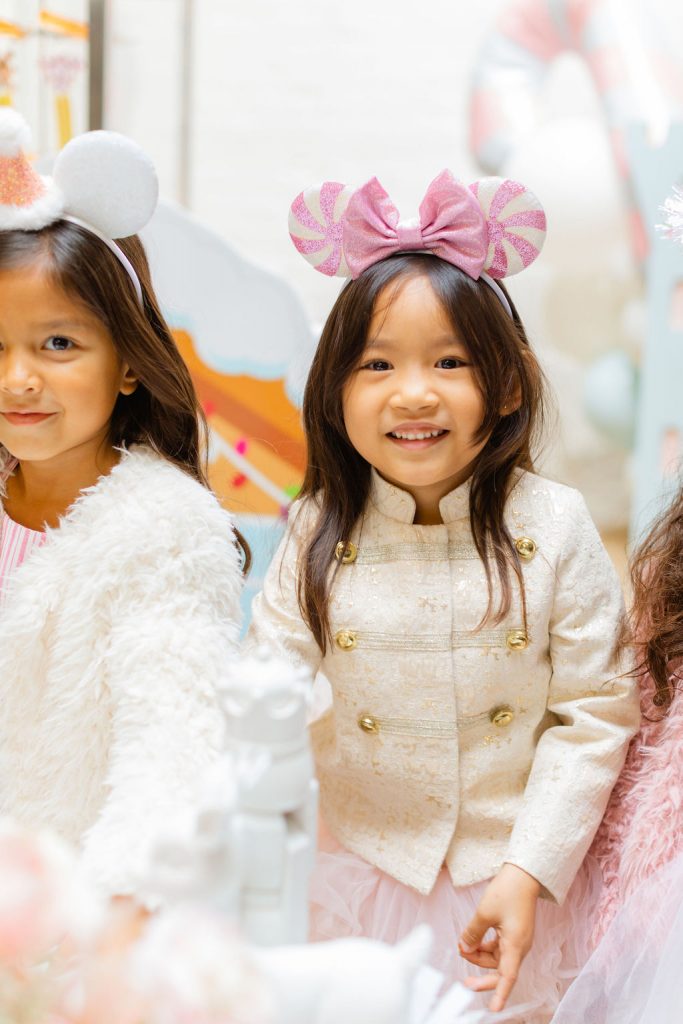 The CUTEST!!! Those mouse ears from The Daydream Republic just seal the deal!!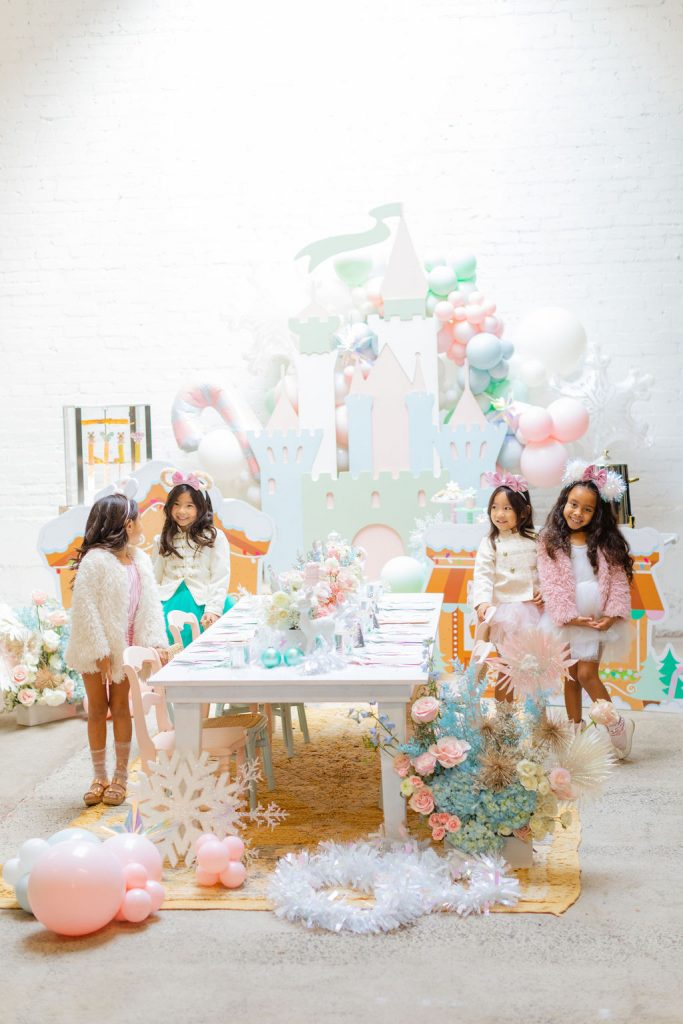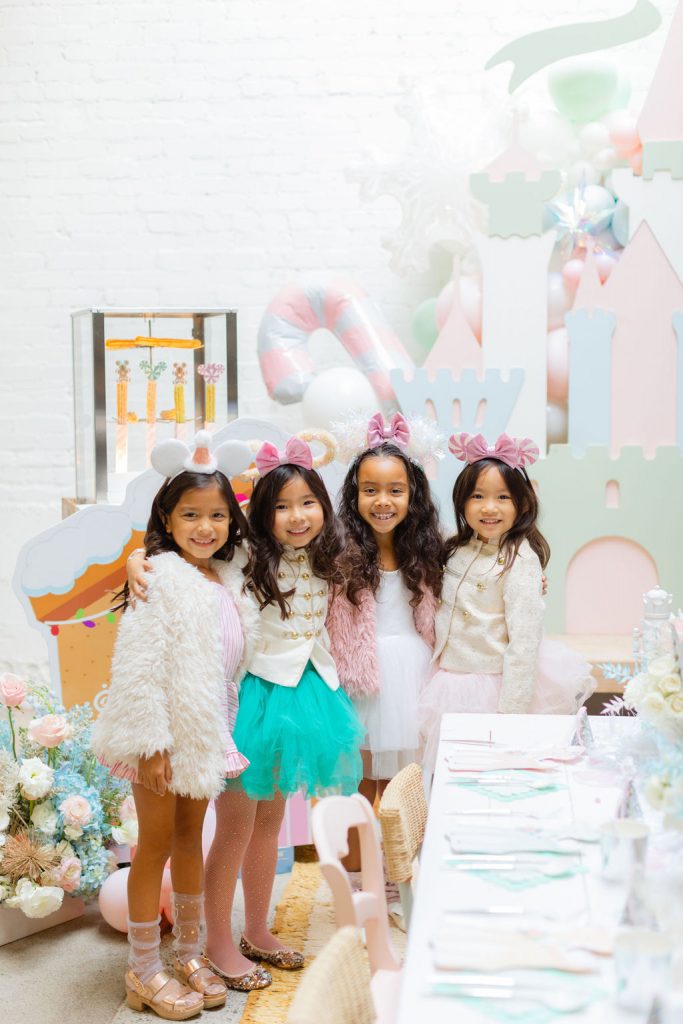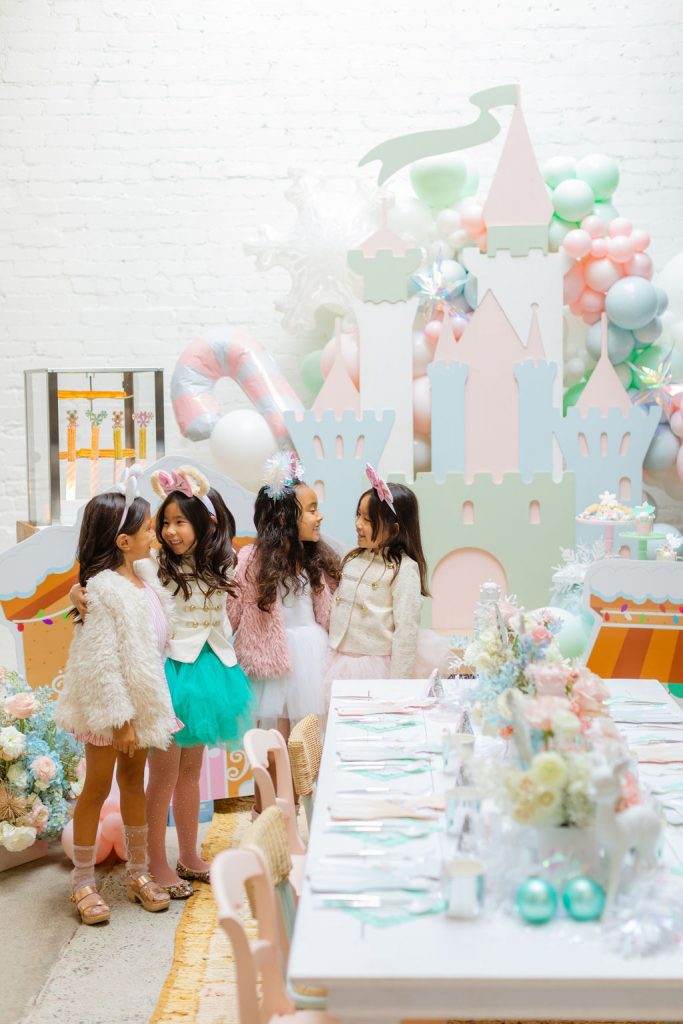 You know these girls had to get in on the treats! The churros were especially a favorite – along with everything else!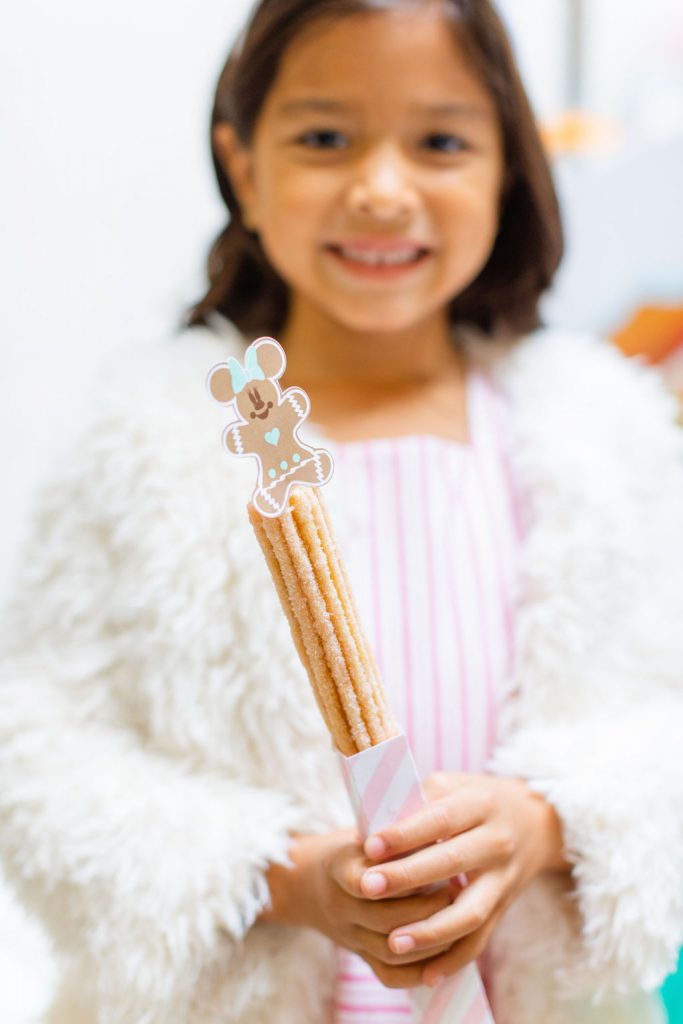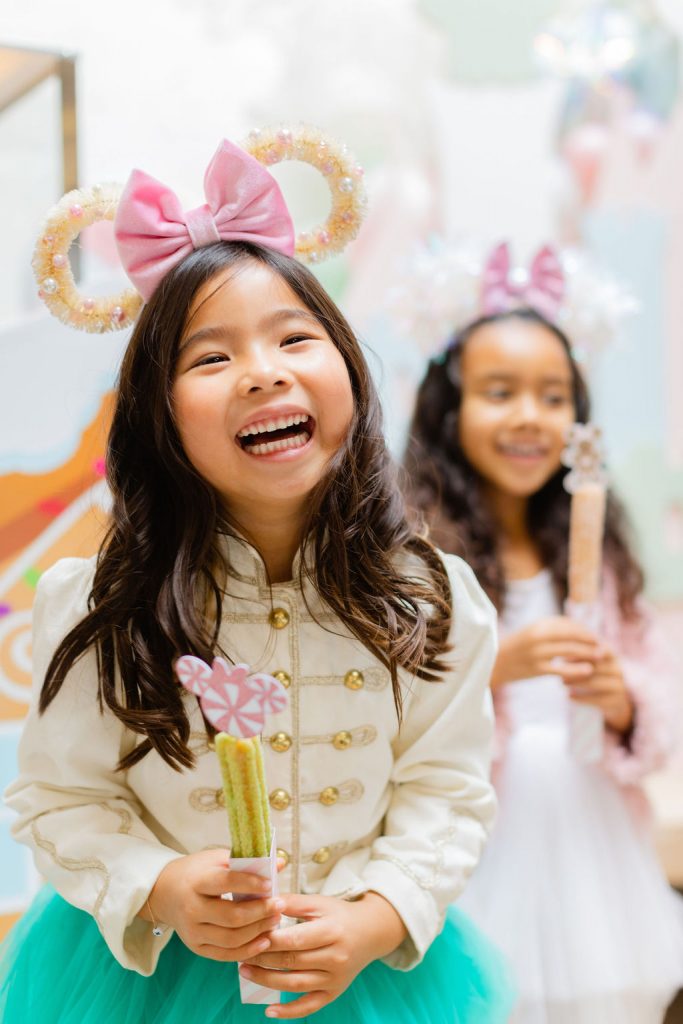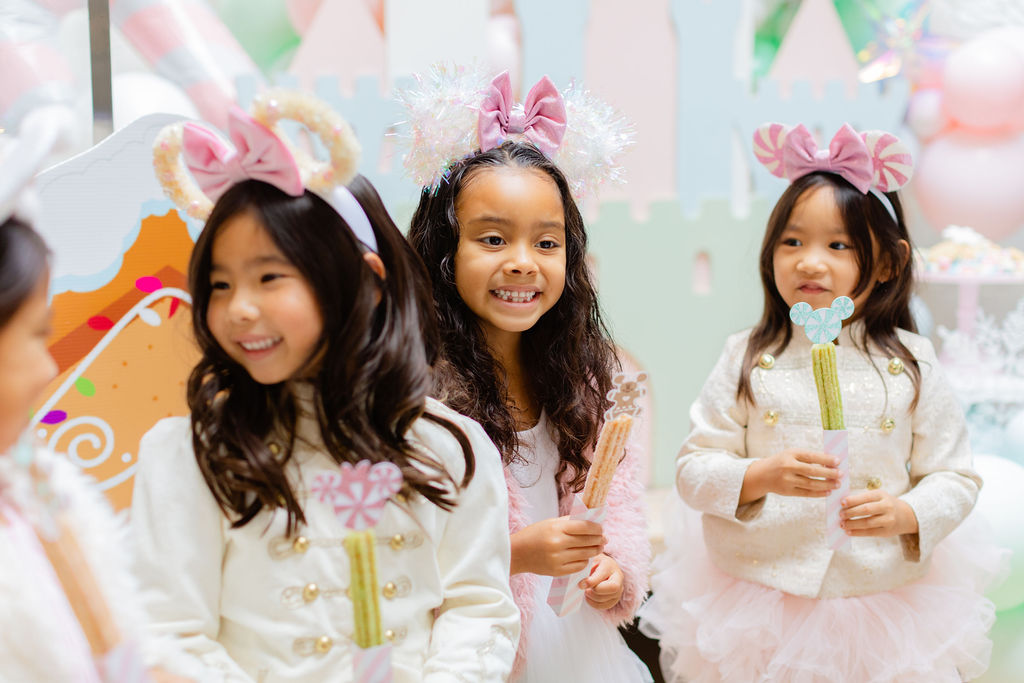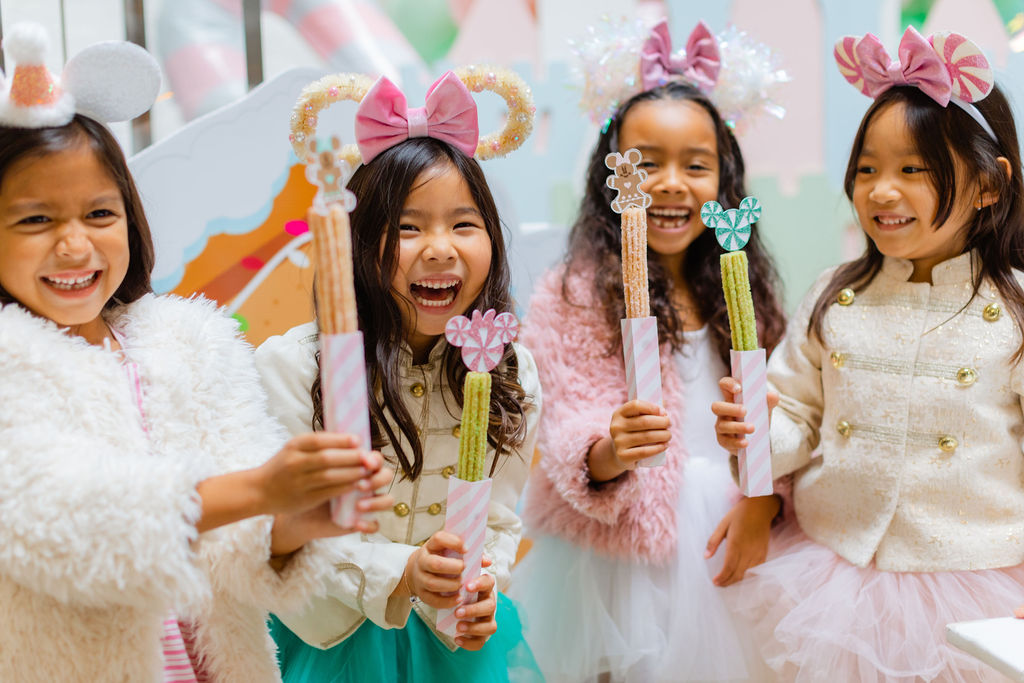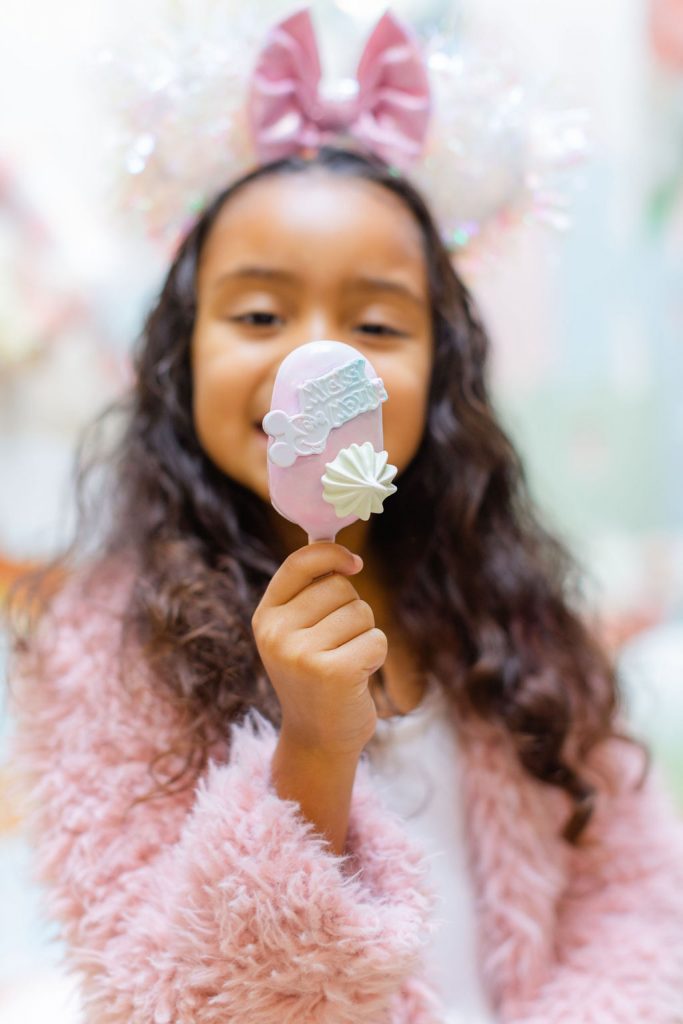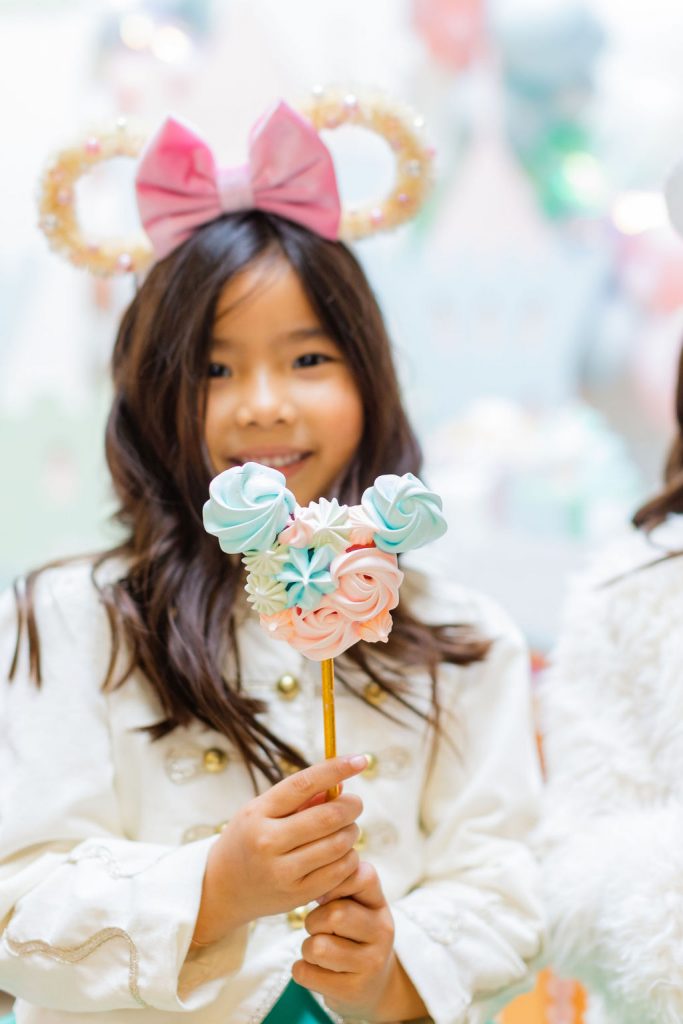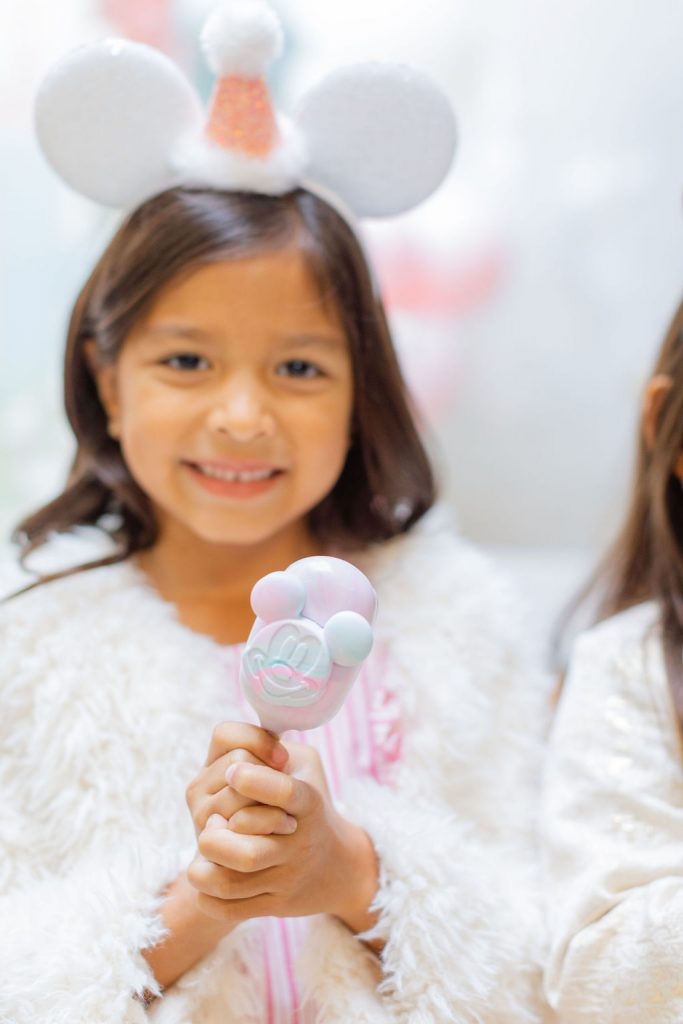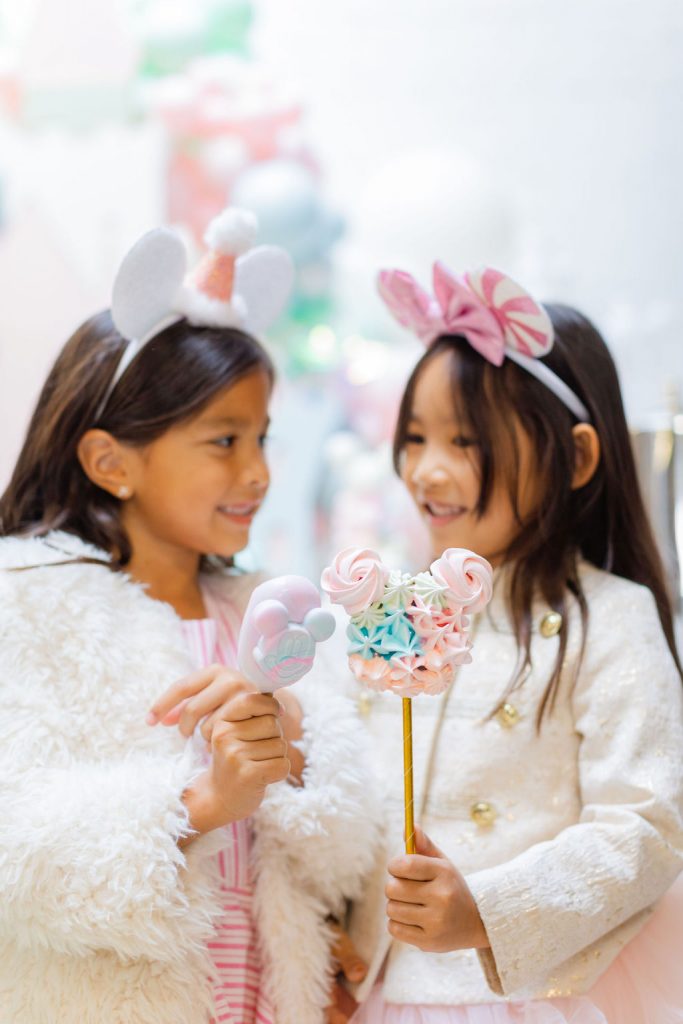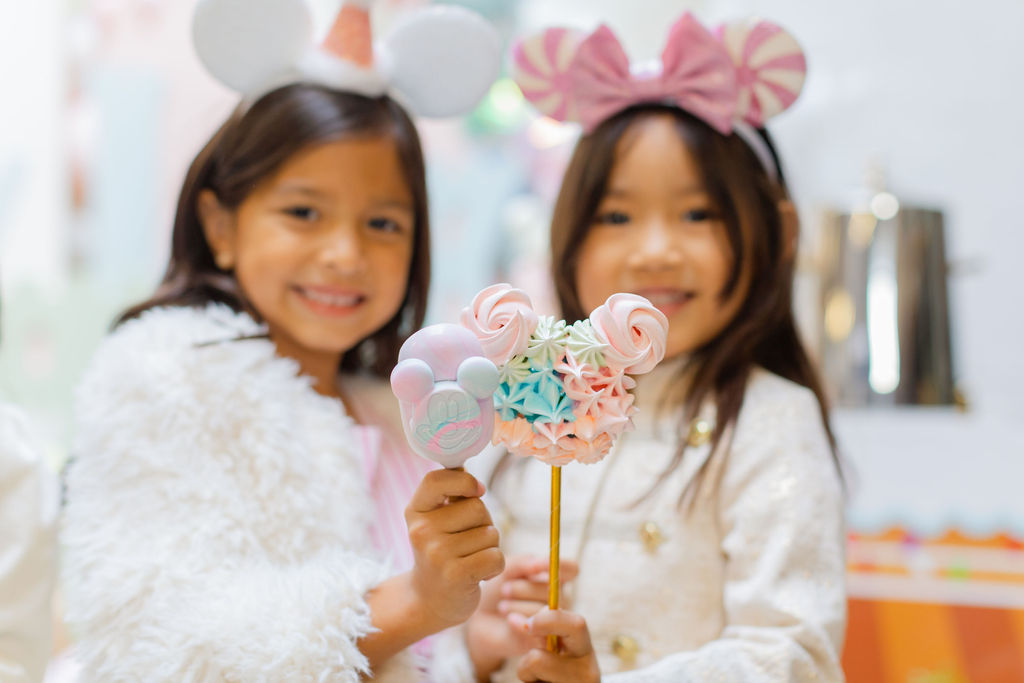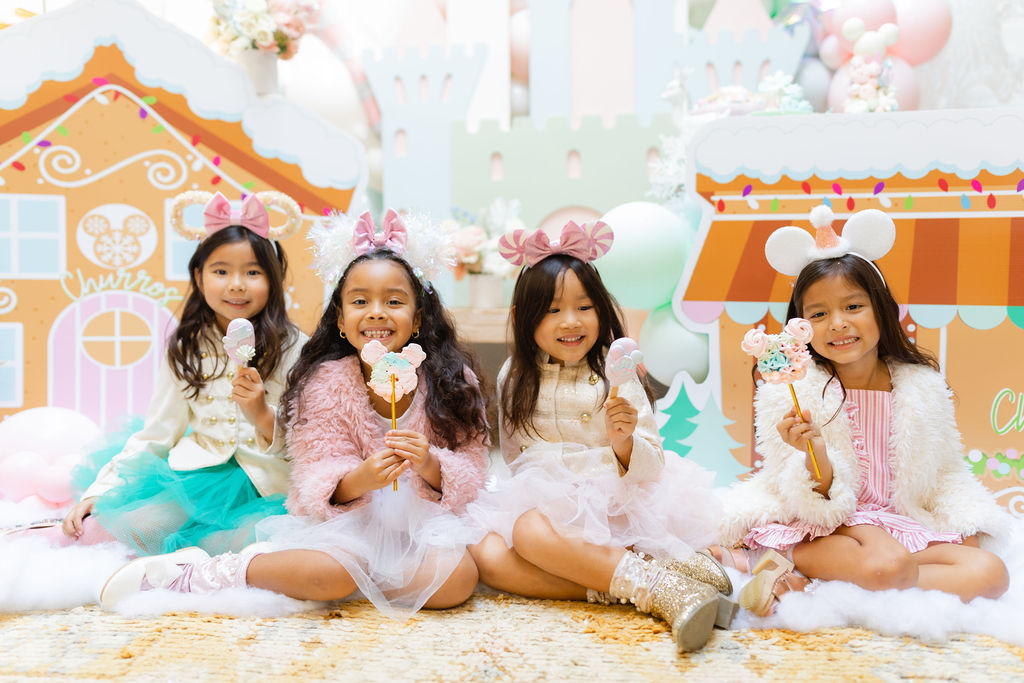 Cheers to Disney days!!! I'm so happy to be back in my happy place with my kiddos!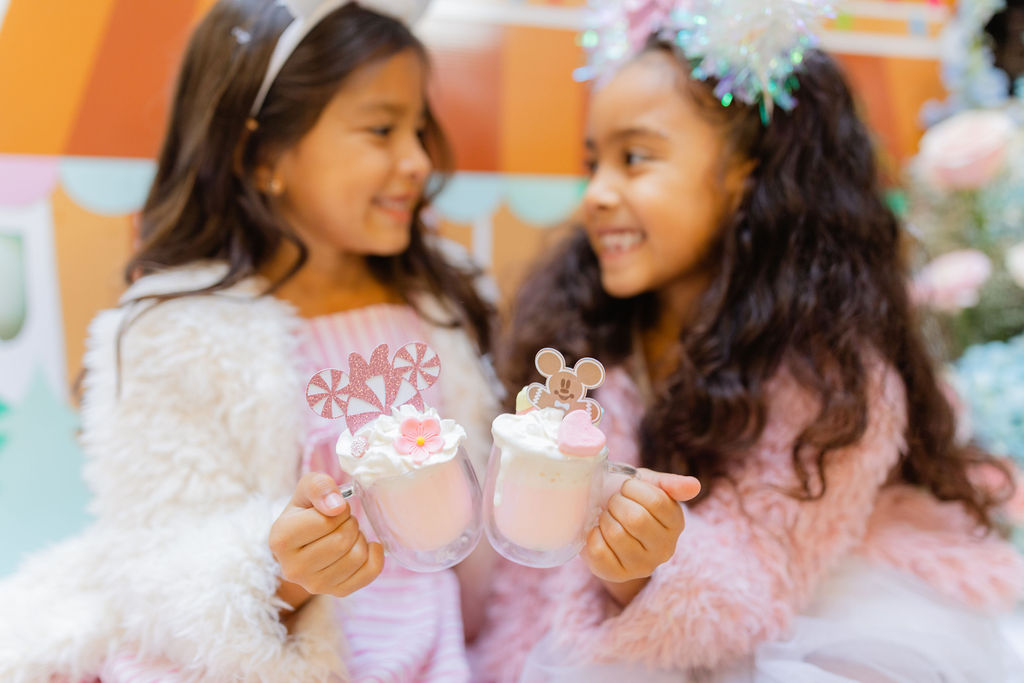 The ear options are endless! The Daydream Republic knows how to create smiles with all of her cuteness!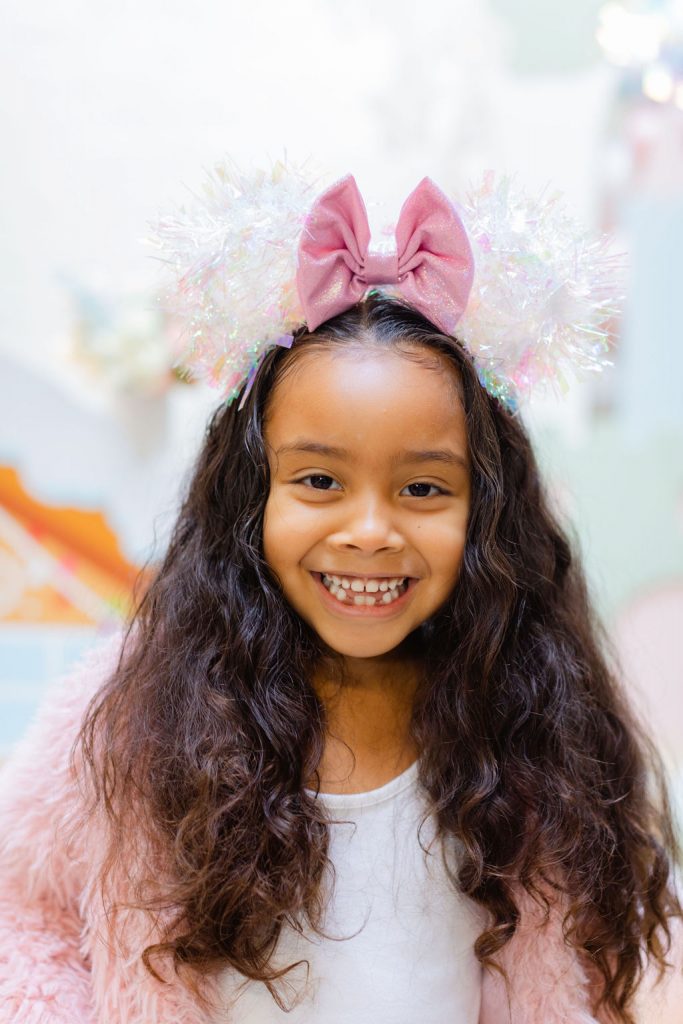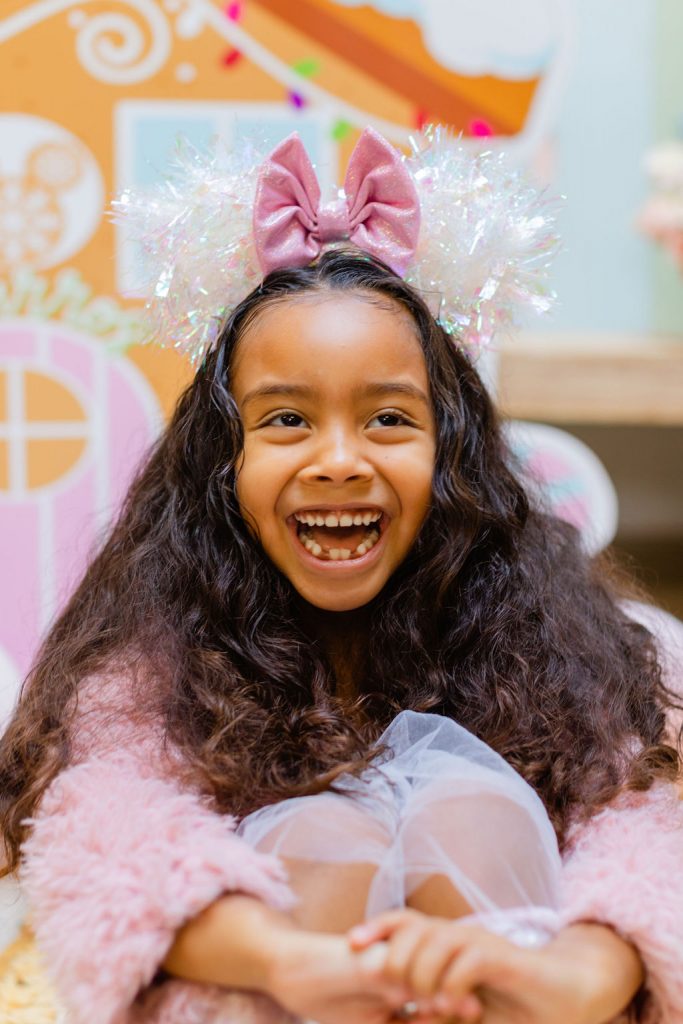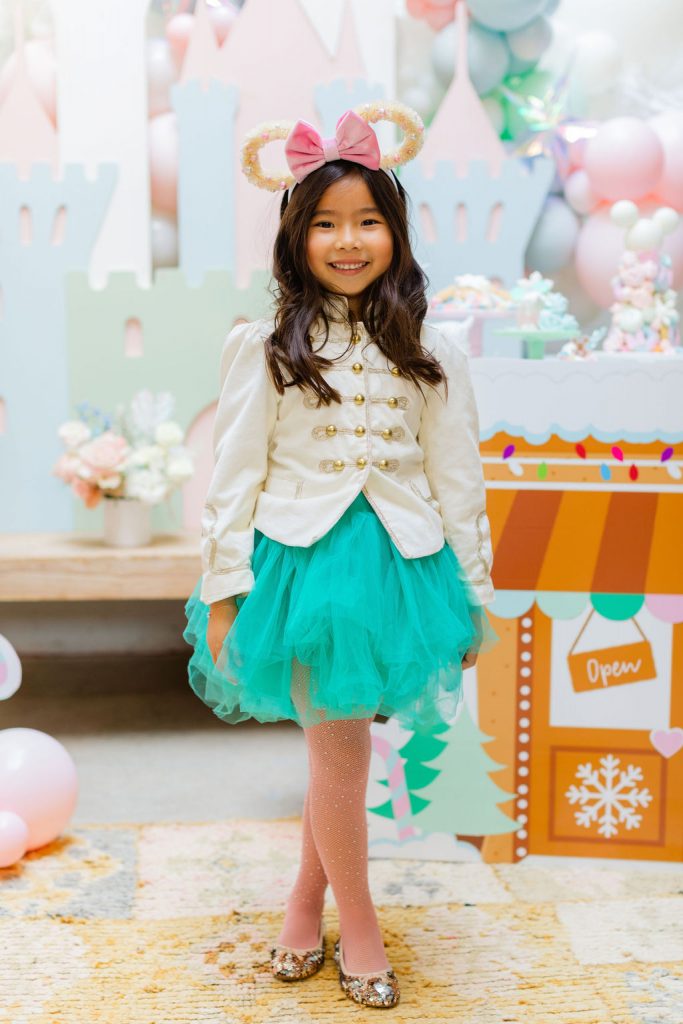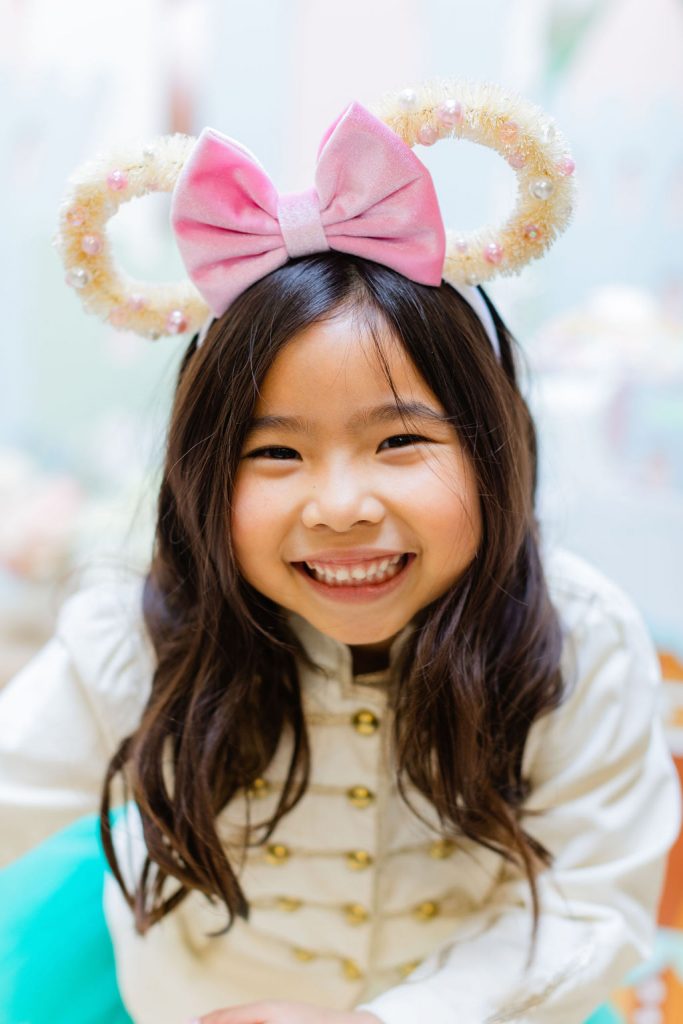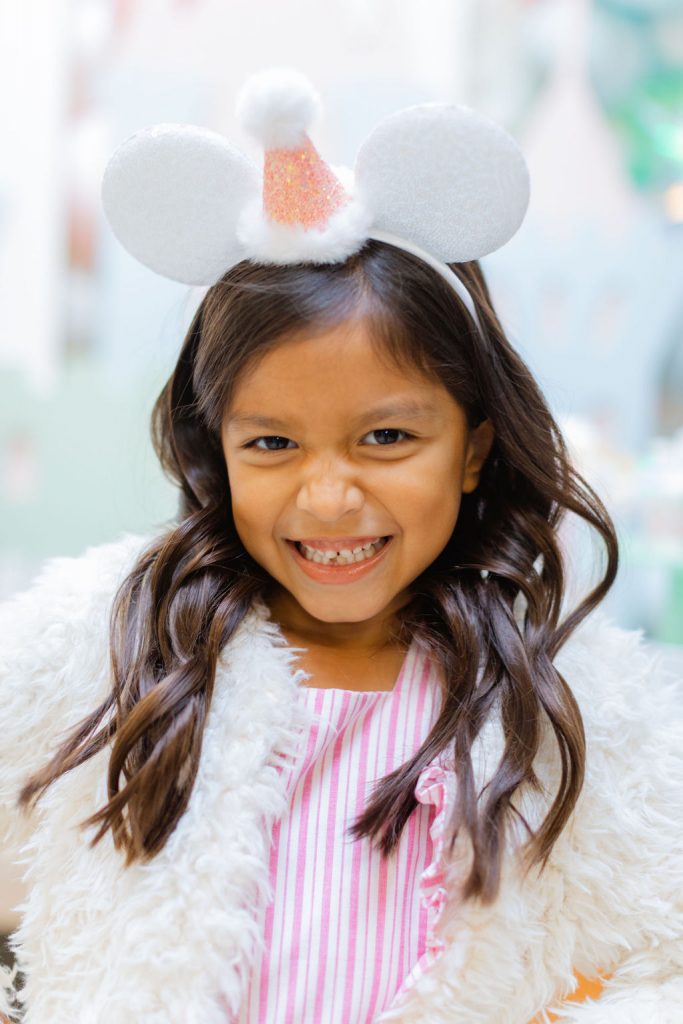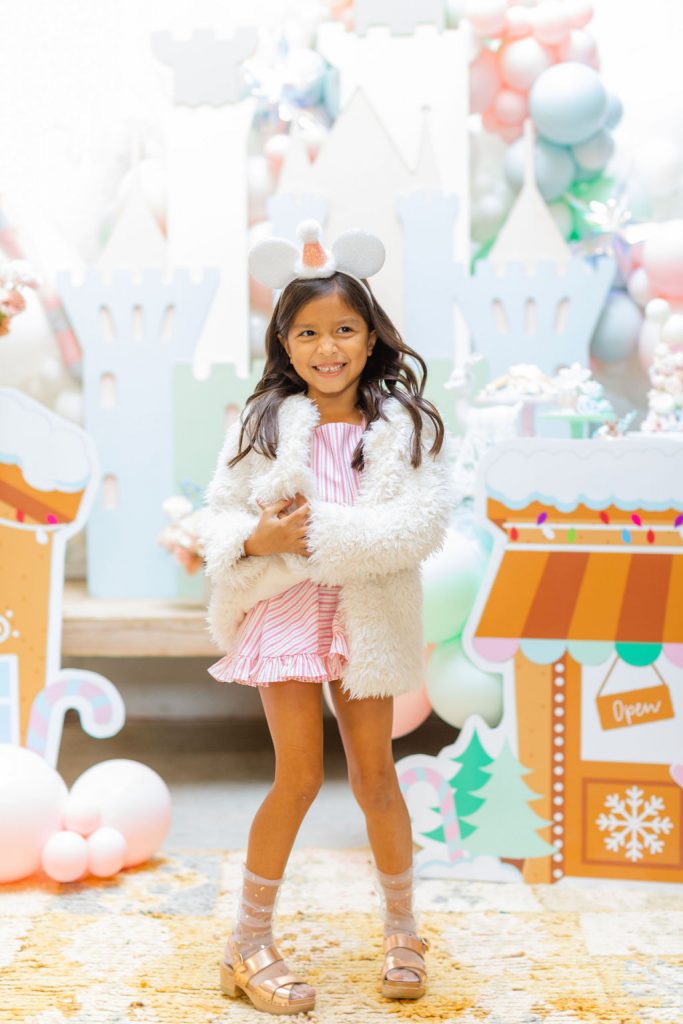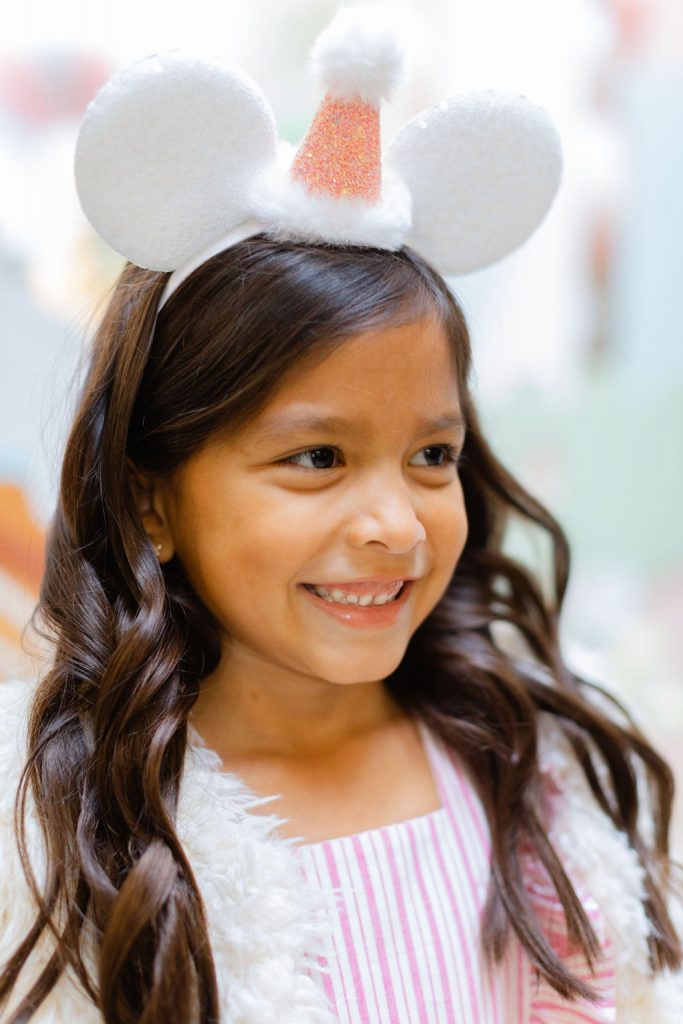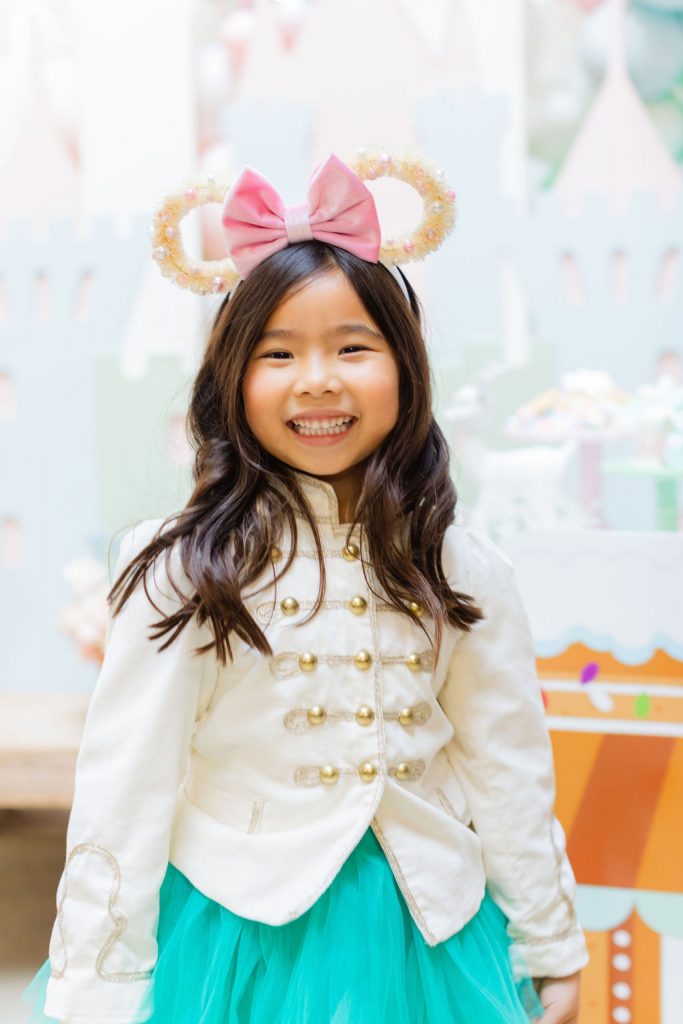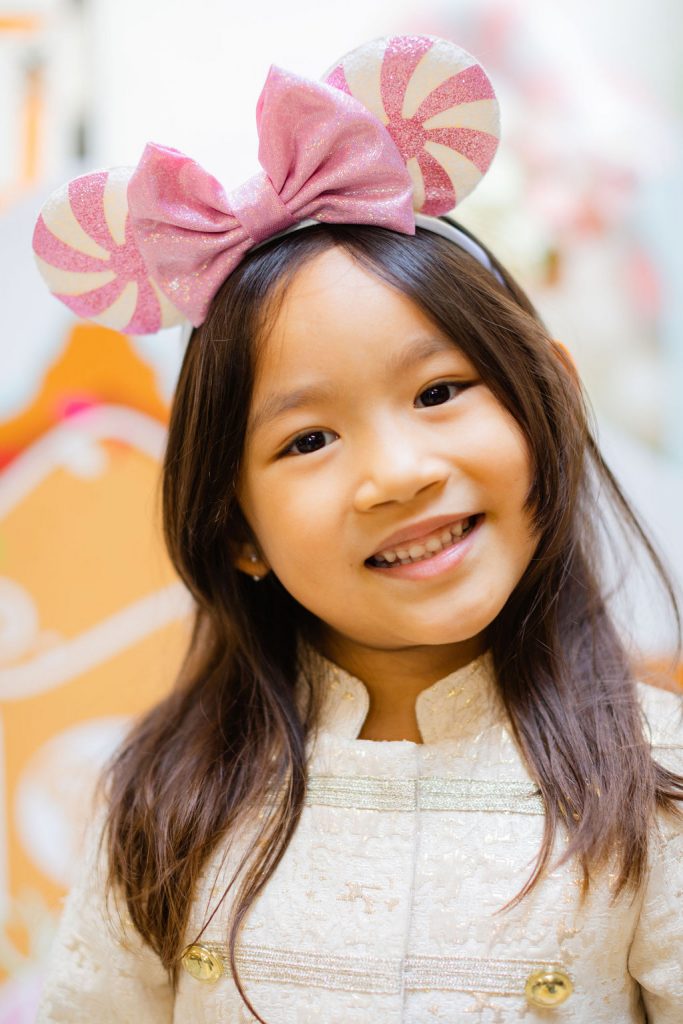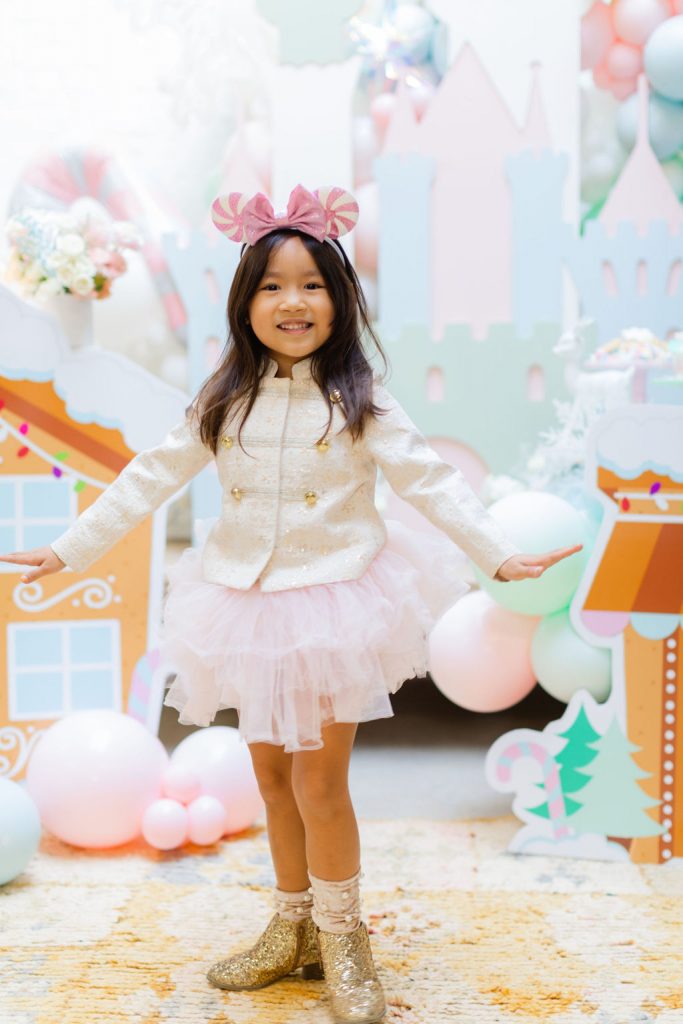 Are you feeling the magic in the air?! I sure am!!! Get me to Main Street stat!!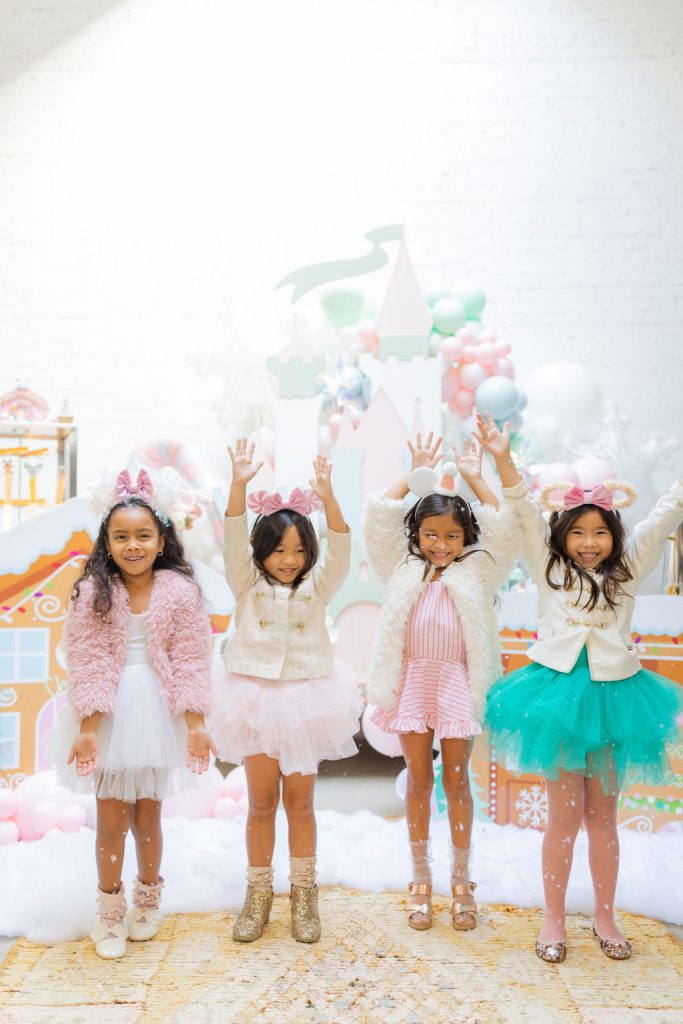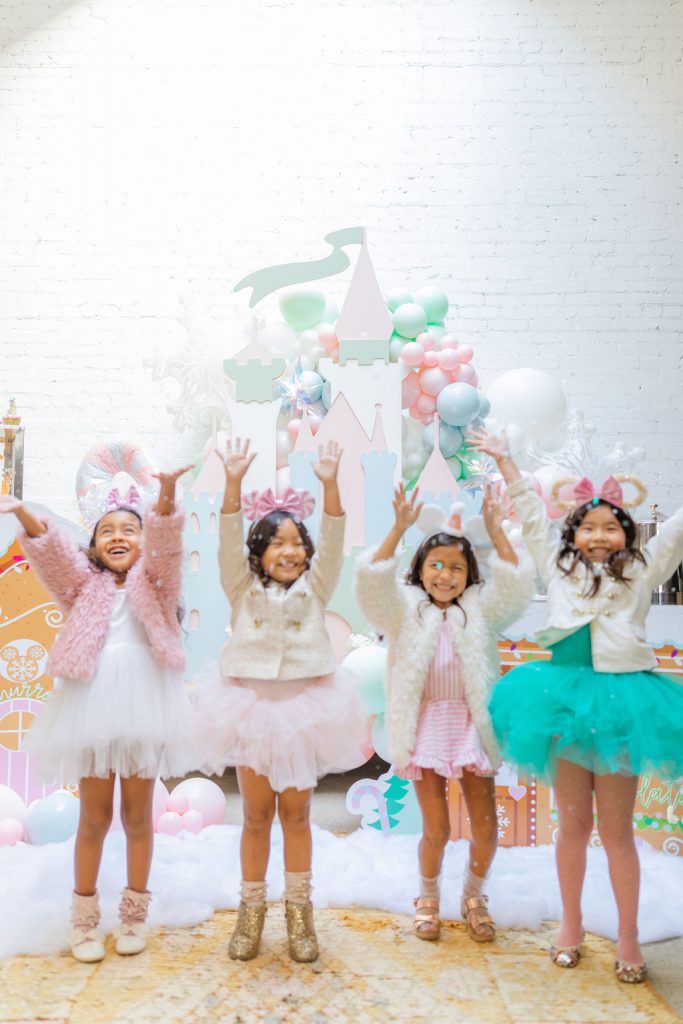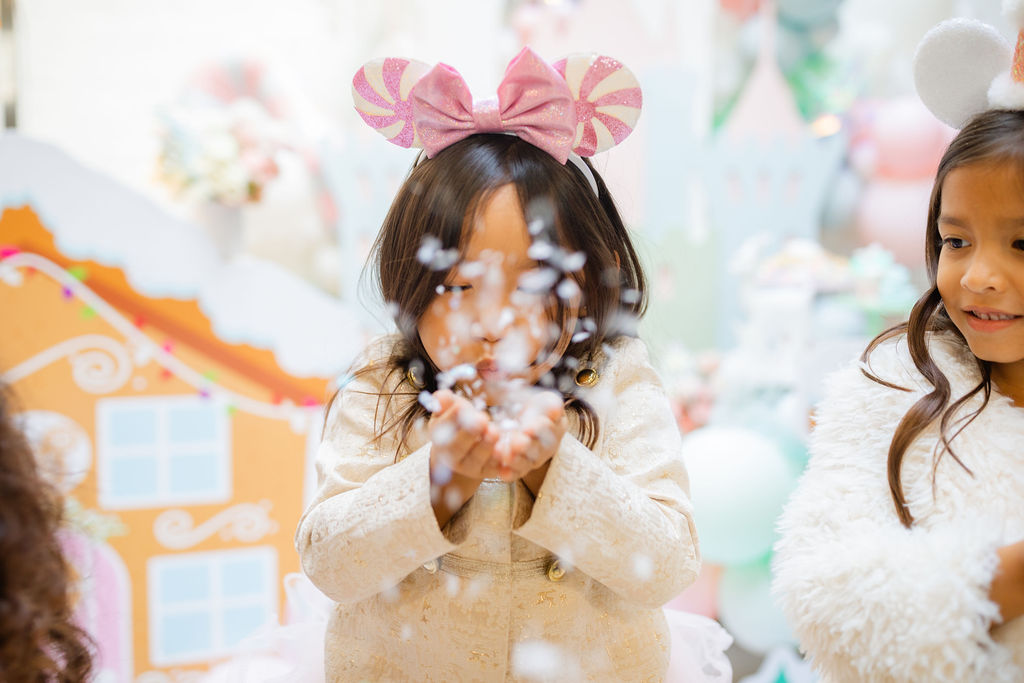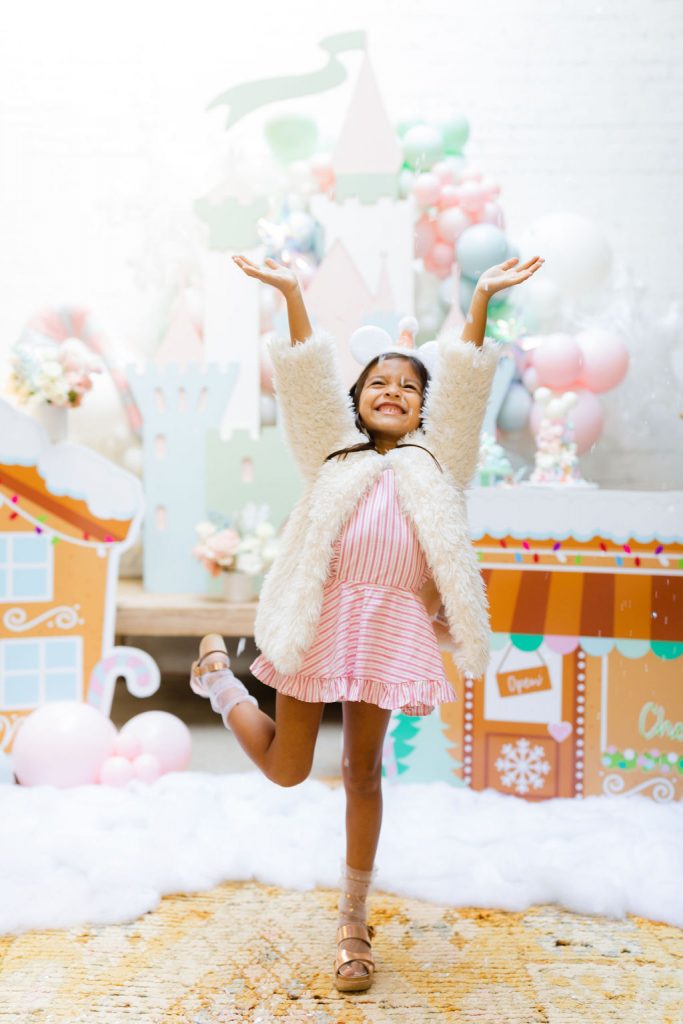 This is my last post till Christmas, have the merriest one yet my friends!!
Shop a few of the goodies from this post below!

xx
Jacquelyn