A few weeks ago I shared the cutest summer party for two sisters, well today it's their dad's turn!! Scott had a big milestone birthday – the big 5-0! – and we were happy to help his wife Melkis plan an epic party to celebrate it. A surprise party no less!! We love this family and have had many fun times with Melkis and Scott. Not only is Scott hilarious but he's also the sweetest guy around. We loved helping with his amazing party at Tager Ranch, there's nothing better than seeing really great people surrounded by their loved ones. Take a look at all the amazing photos by Alison Bernier of this incredible celebration!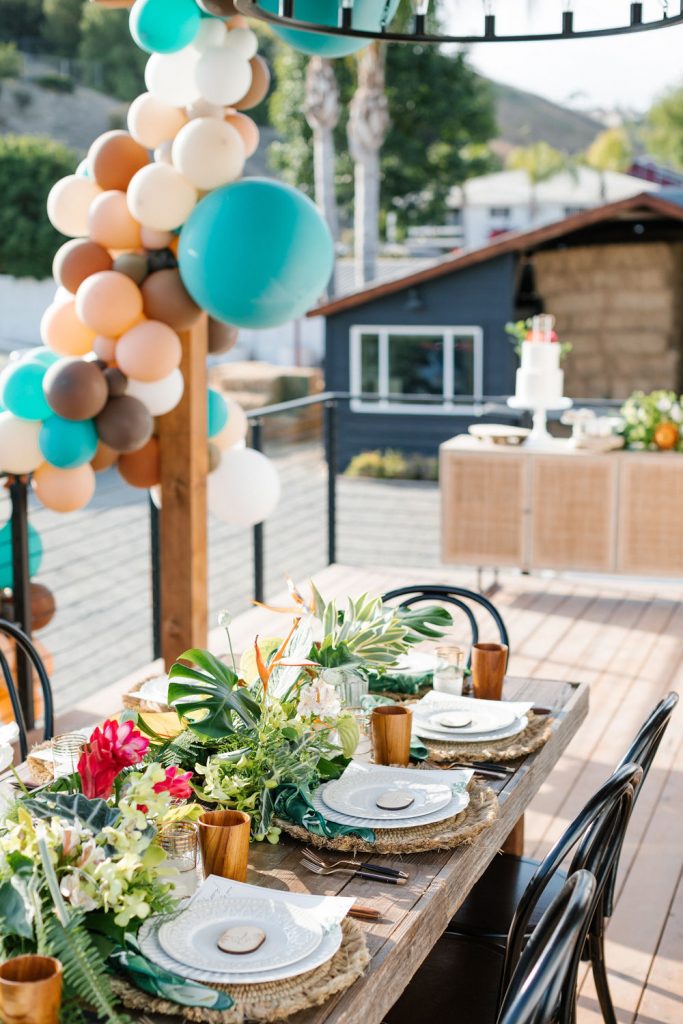 Tager Ranch is such a great spot to host a party. We've done a few for their owner and when Melkis was looking for a great spot for Scott's party we knew just the place. We decked out their main party space with LOTS of balloons from The Pop Shop, don't you love those colors? We also had a really fun backdrop set up with fedoras. The theme for the party was a Cuban inspired fiesta, so fedoras were a must! Guests could grab as they walked in as we were celebrating Scott turning Fifty and being Fedorable ;)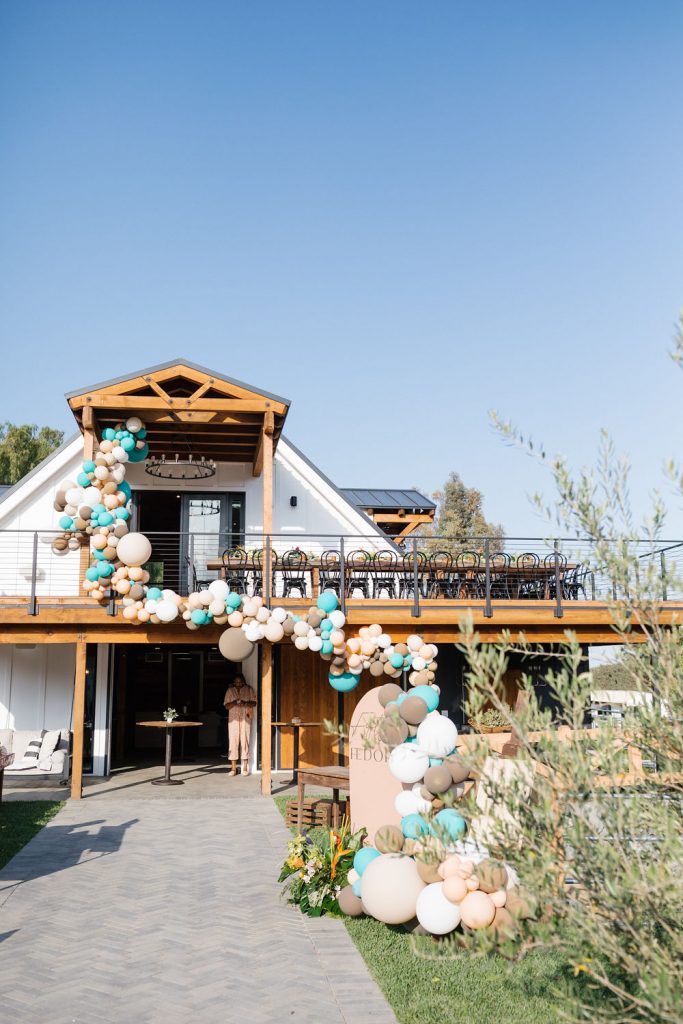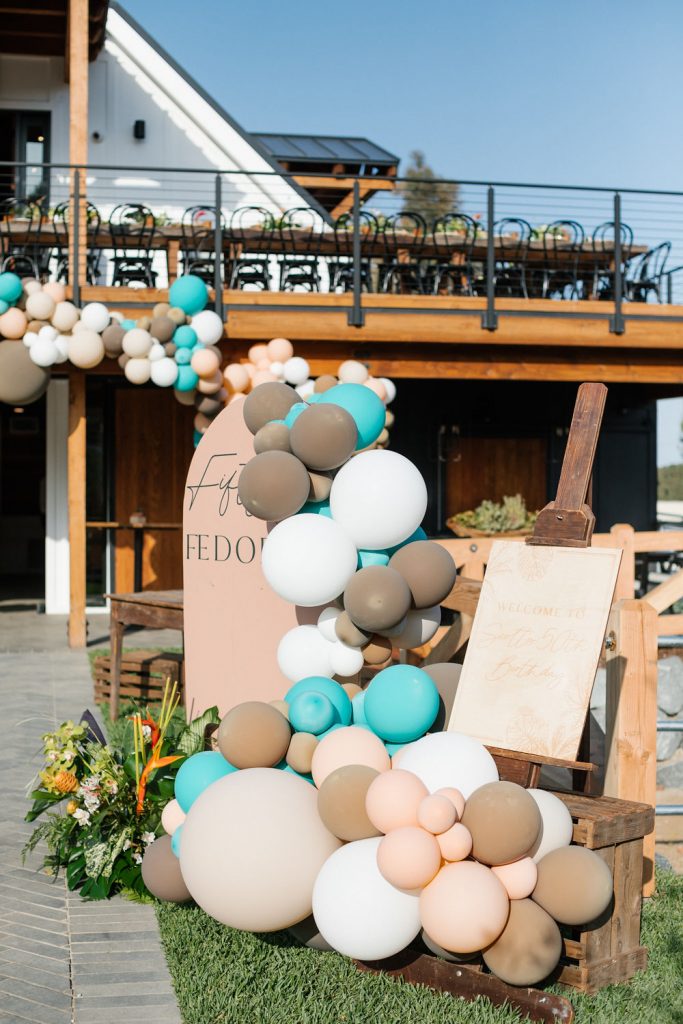 That cute vinyl sticker is by Pirouette Paper of course!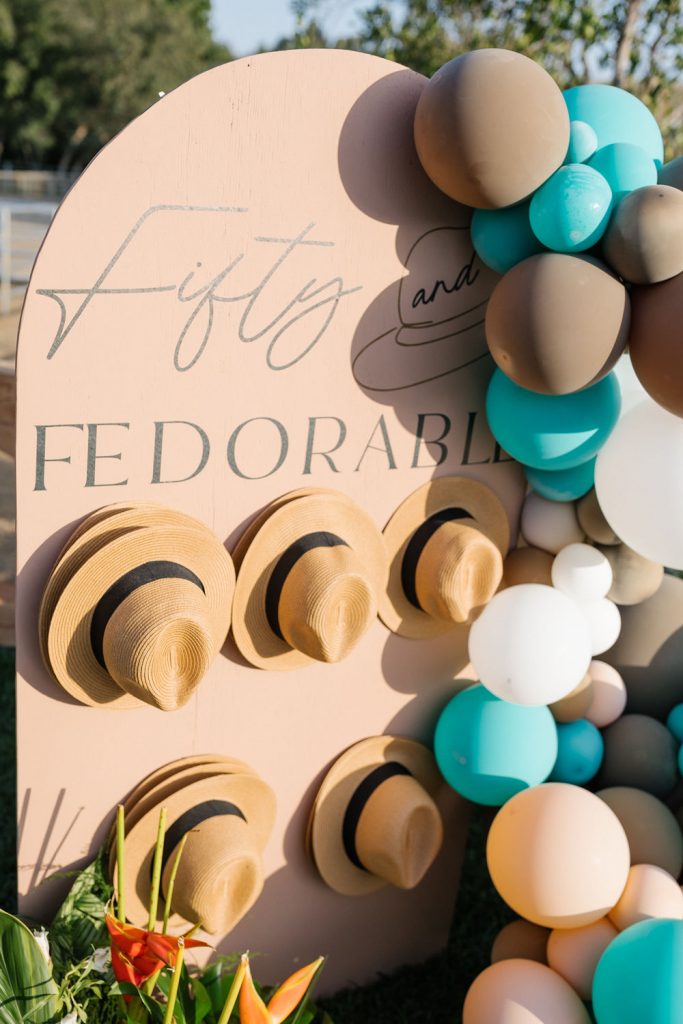 Guests could sip on drinks and snack on apps in this gorgeous lounge from Sweet Salvage Rentals. I love the masculine mixed with tropical vibe!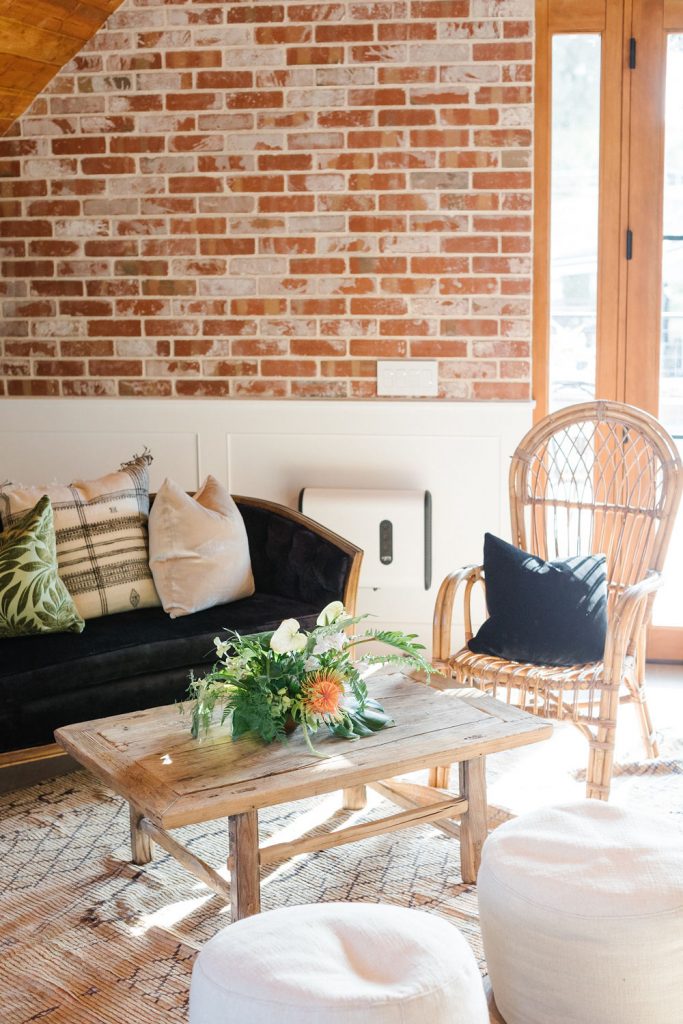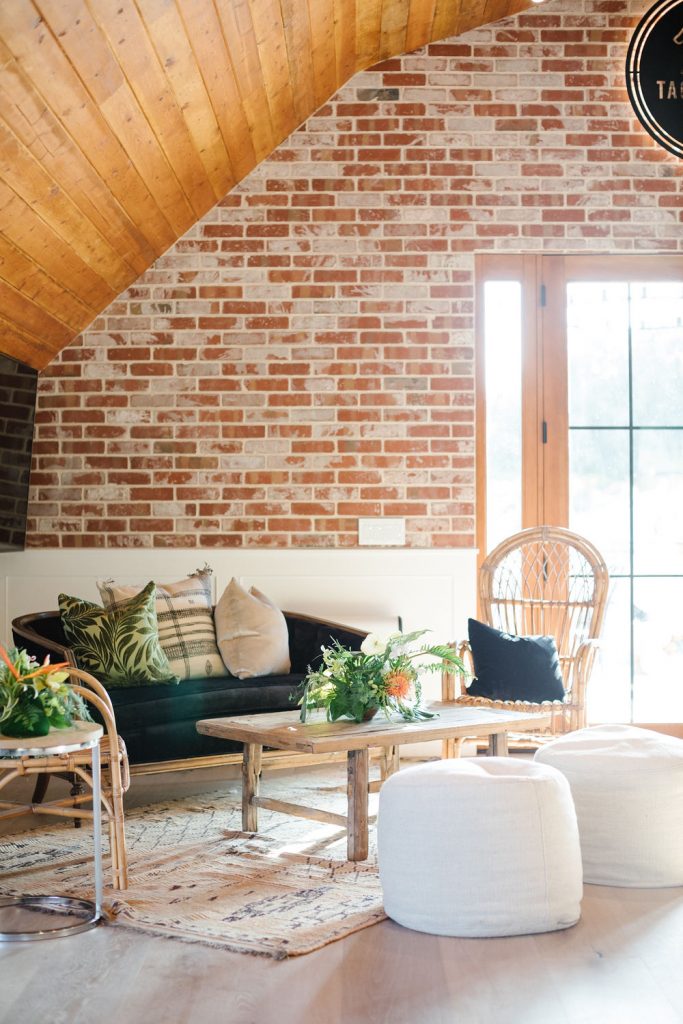 Speaking of drinks! We had a fun bar menu custom made by Pirouette Paper with cute drink names and nods to the birthday boy himself! Stir sticks were also a must designed by Pirouette Paper and cut by Creative Amme.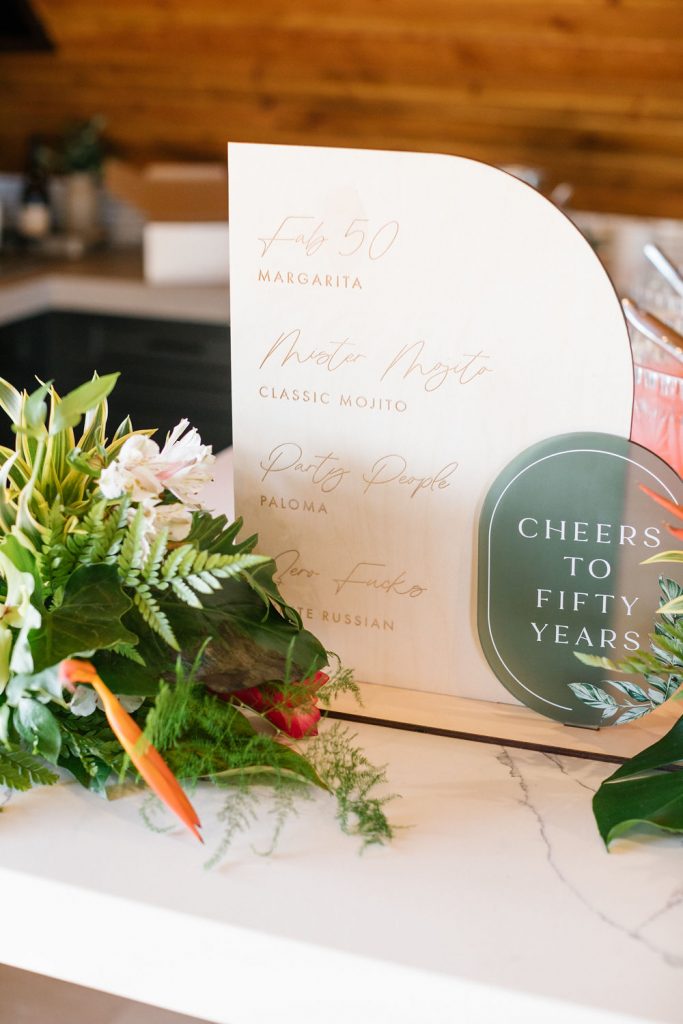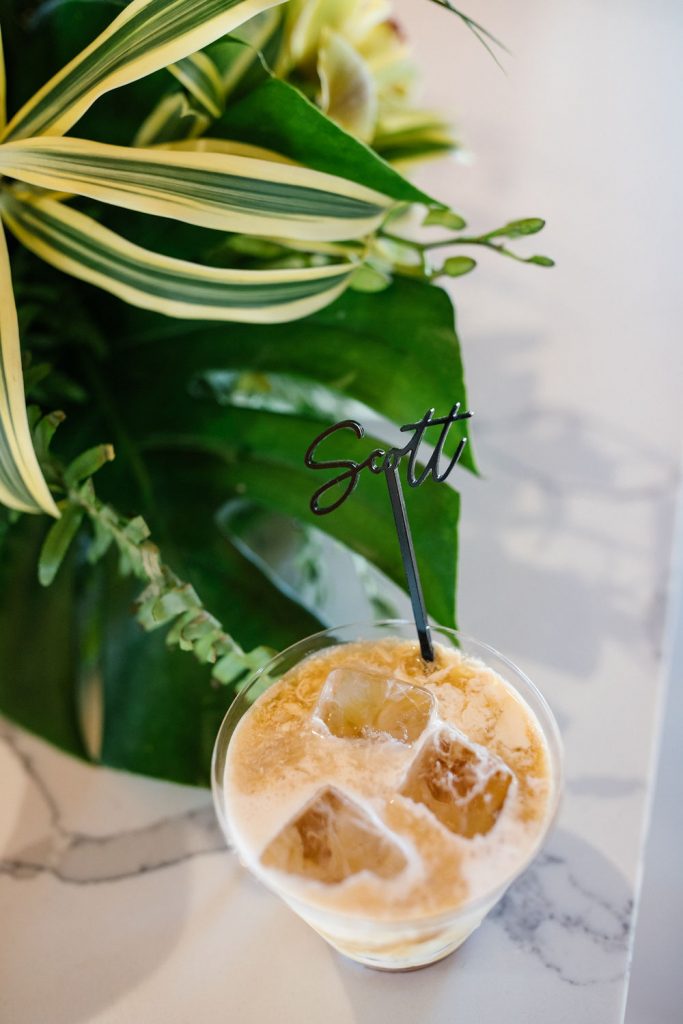 When it's a Cuban inspired party hand rolled cigars are a must!!!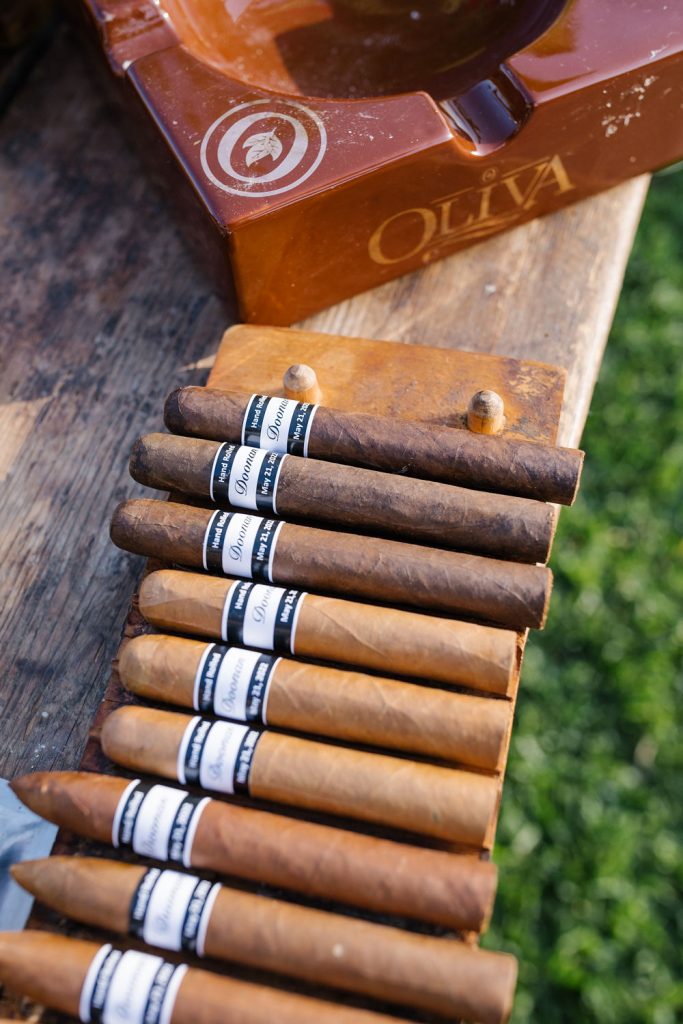 Our tables were set and they were killer! When we were planning with Melkis that was one of her must haves – a gorgeous table setting. We had more pretty rentals from Sweet Salvage Rentals and set the tables with Hostess Haven's amazing tabletop pieces. It was really fun to bring this one to life!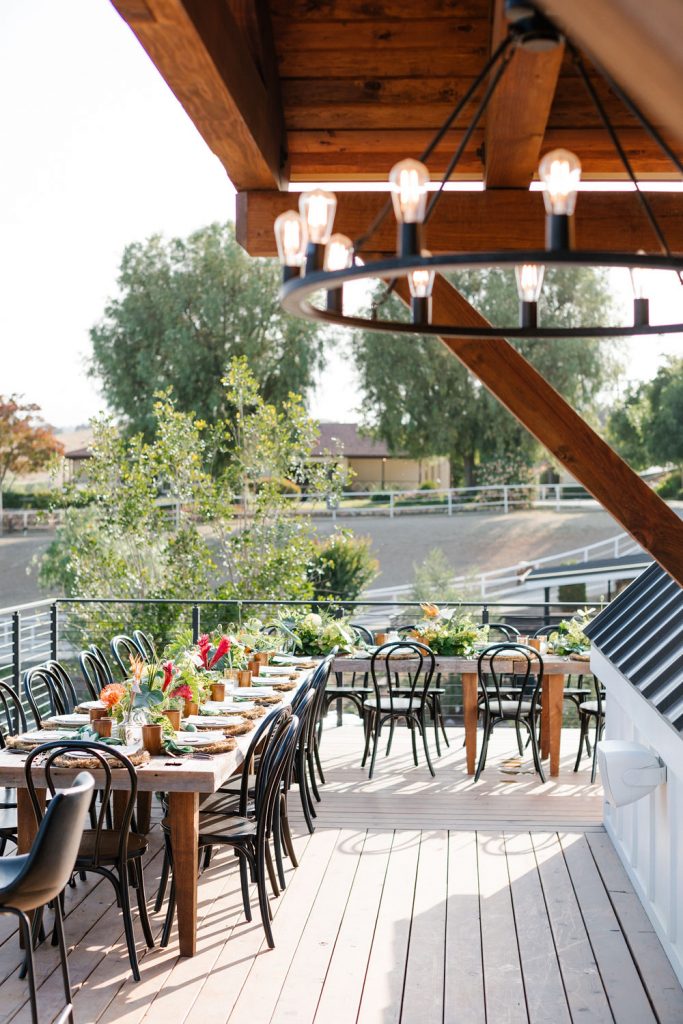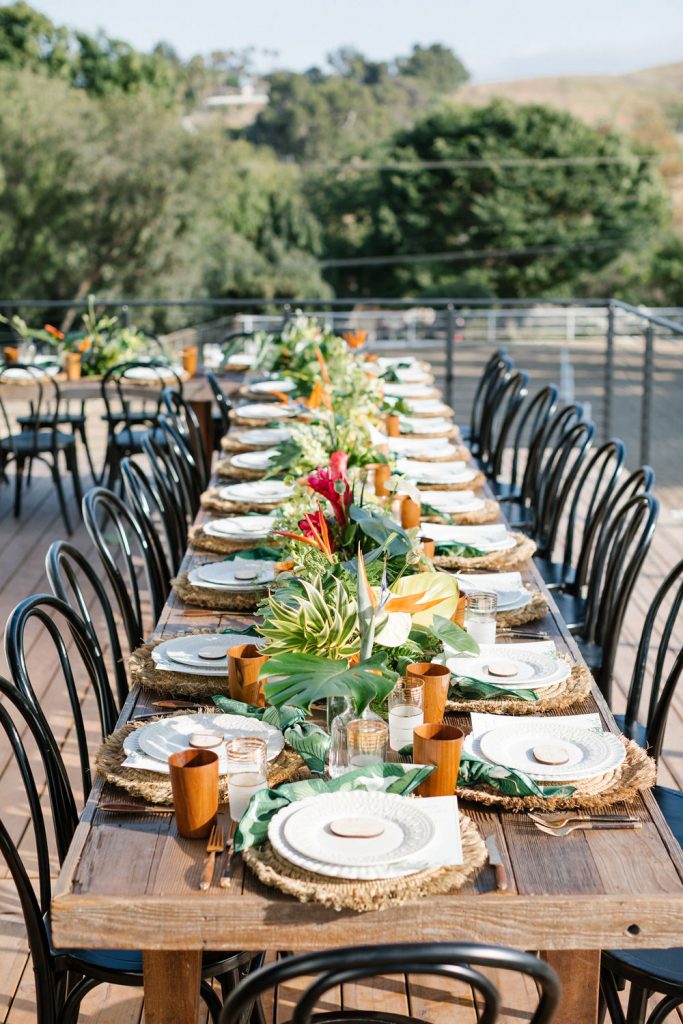 All of the stunning details we added were by Pirouette Paper of course. Loving the place cards and those pretty menus too!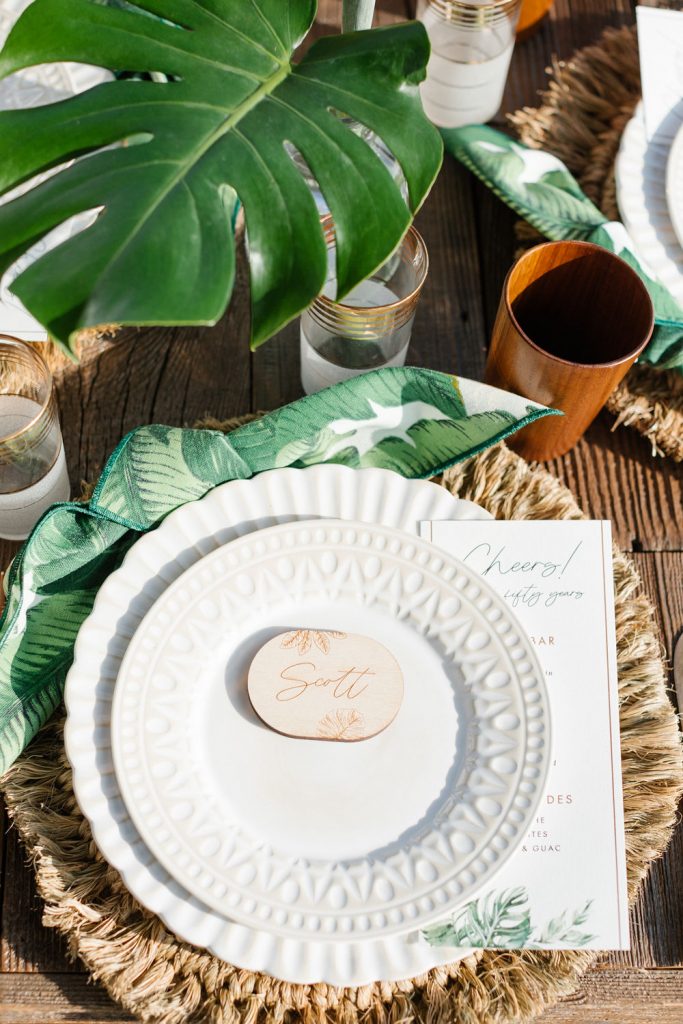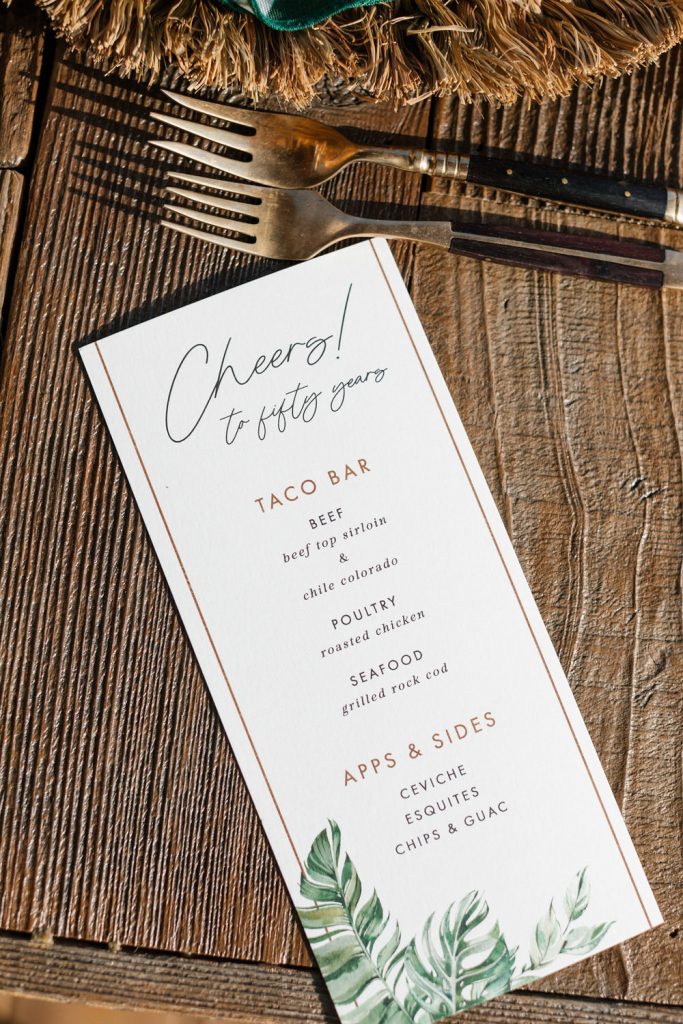 Did you notice those beautiful floral arrangements? Gimme all the tropical goodness!!! Plus, they still have a masculine touch. Earth & Grace is responsible for these beauties, she is always so good to us with her talent!!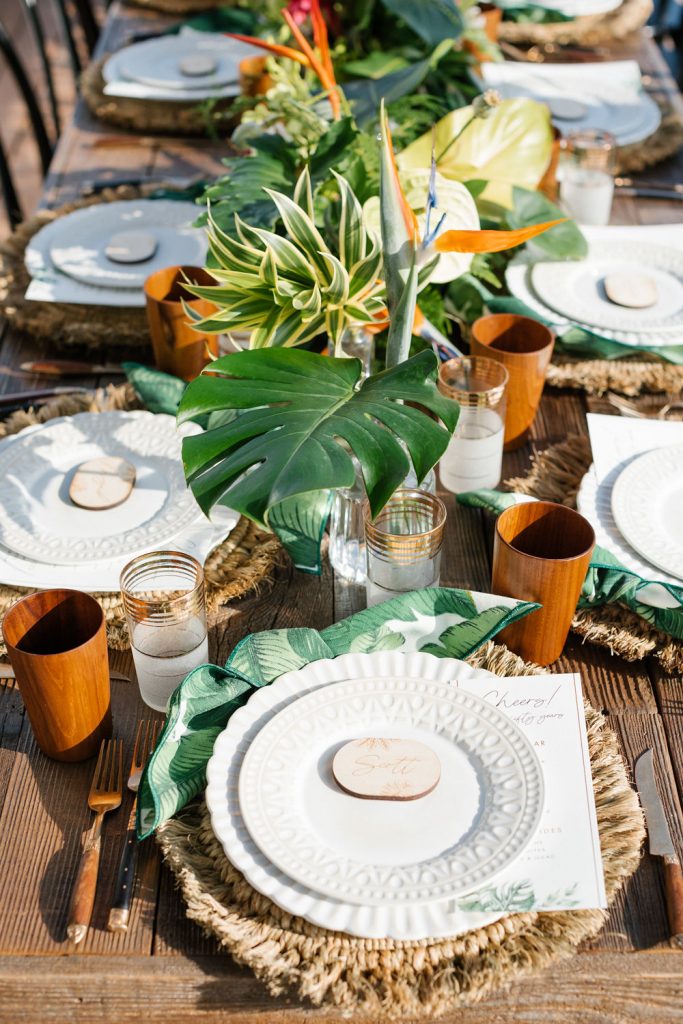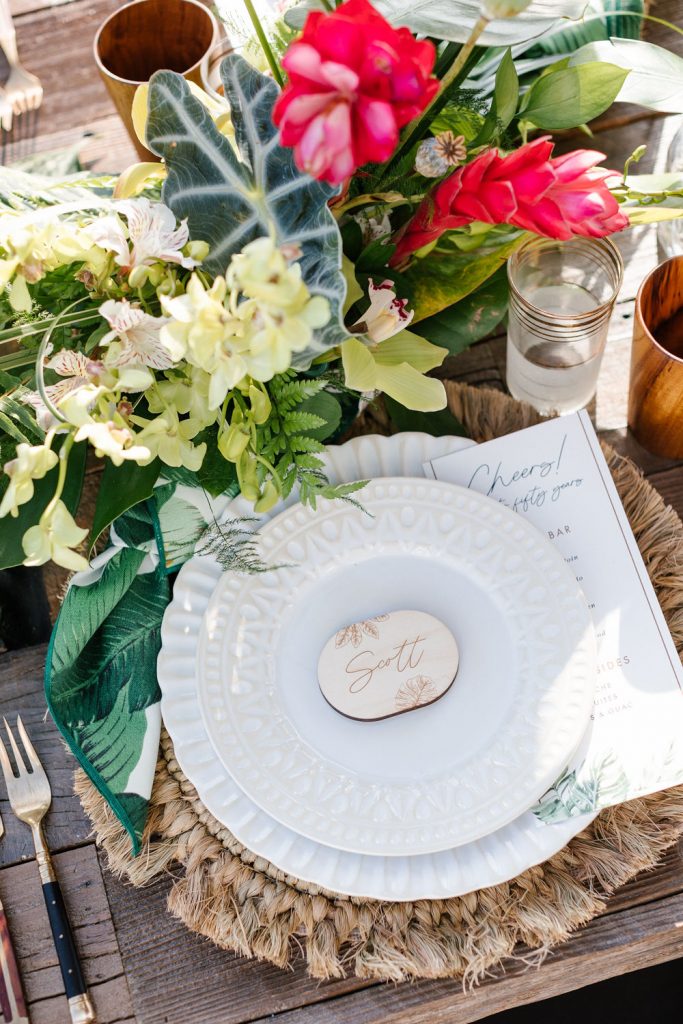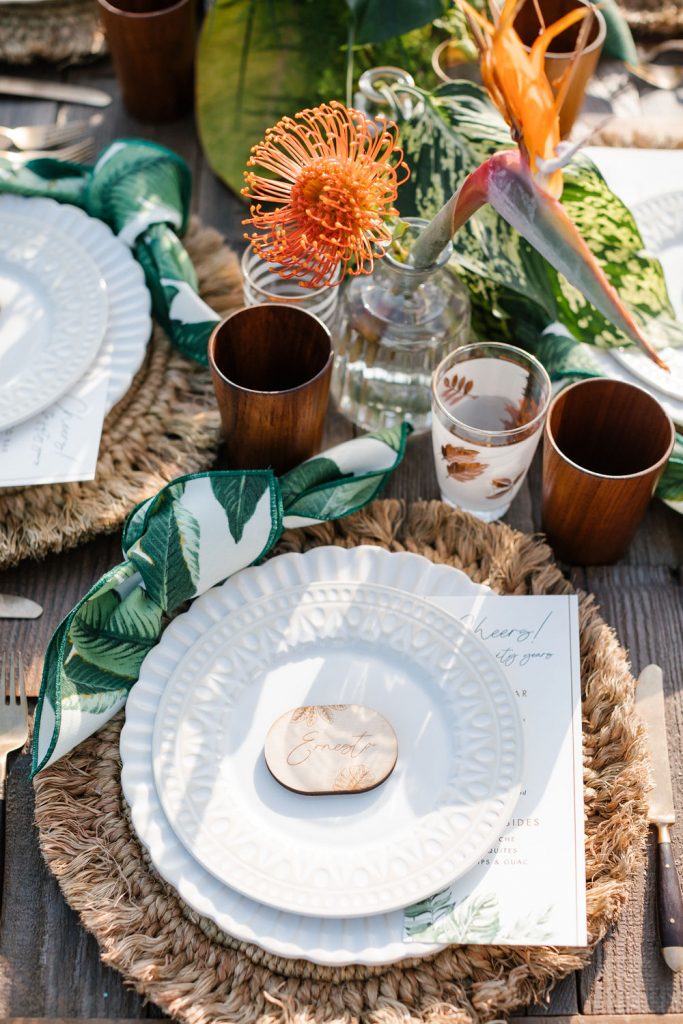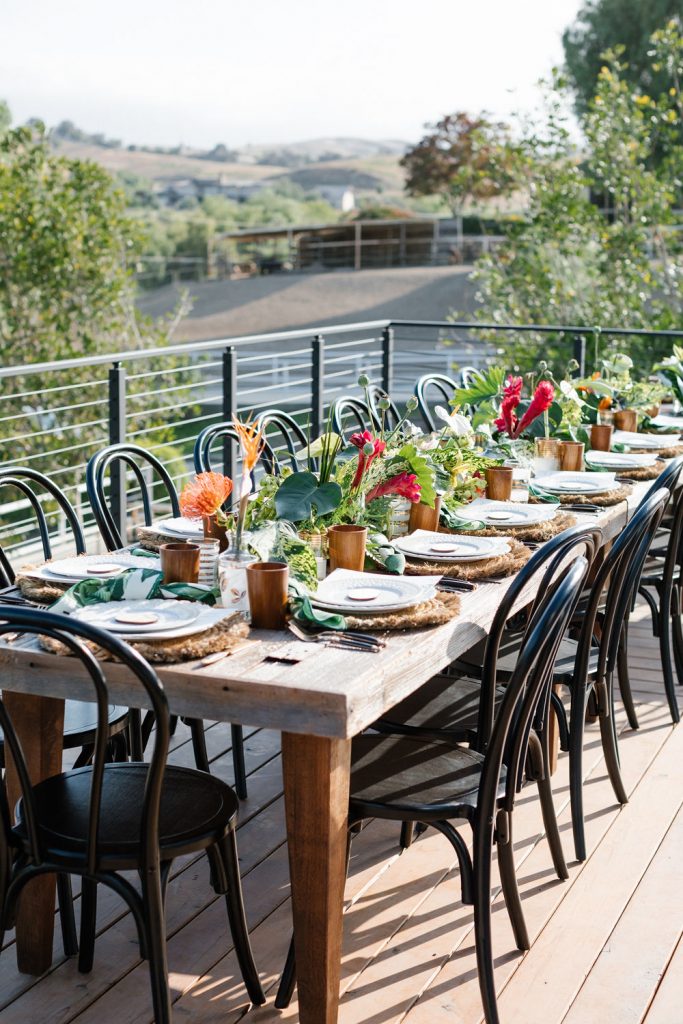 There were a few kiddos in attendance so we added a cute kid's table. A sweet version of the adult's table in plastic form, haha! Stress free for the parents, yay! I got the plates, flatware, and cups all from Target – but the pretty napkins are still Hostess Haven. It's pretty adorable if you ask me!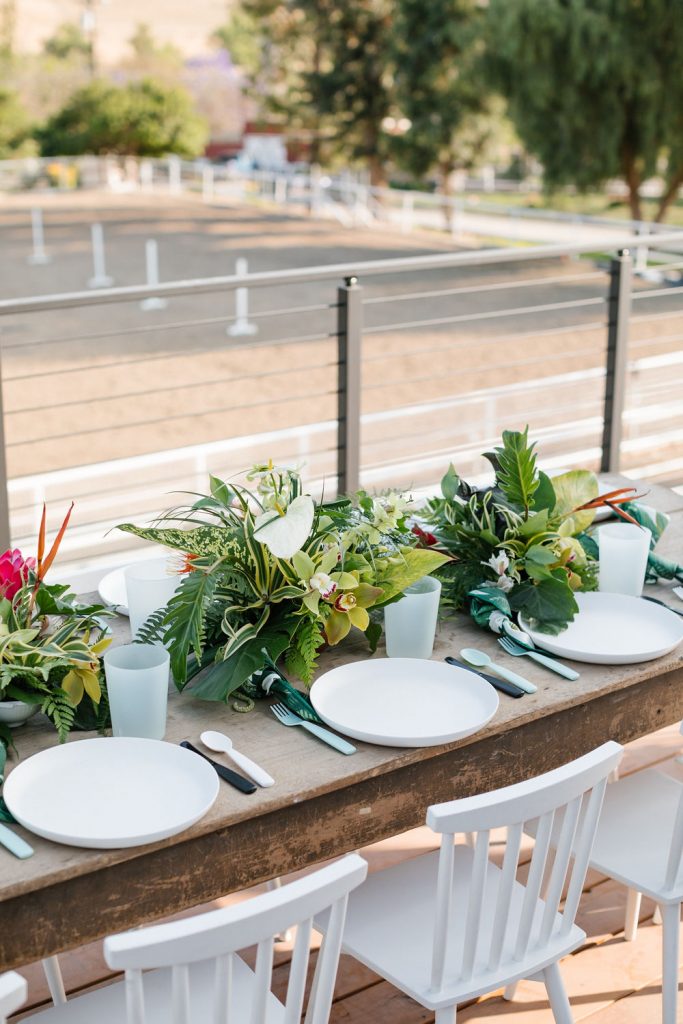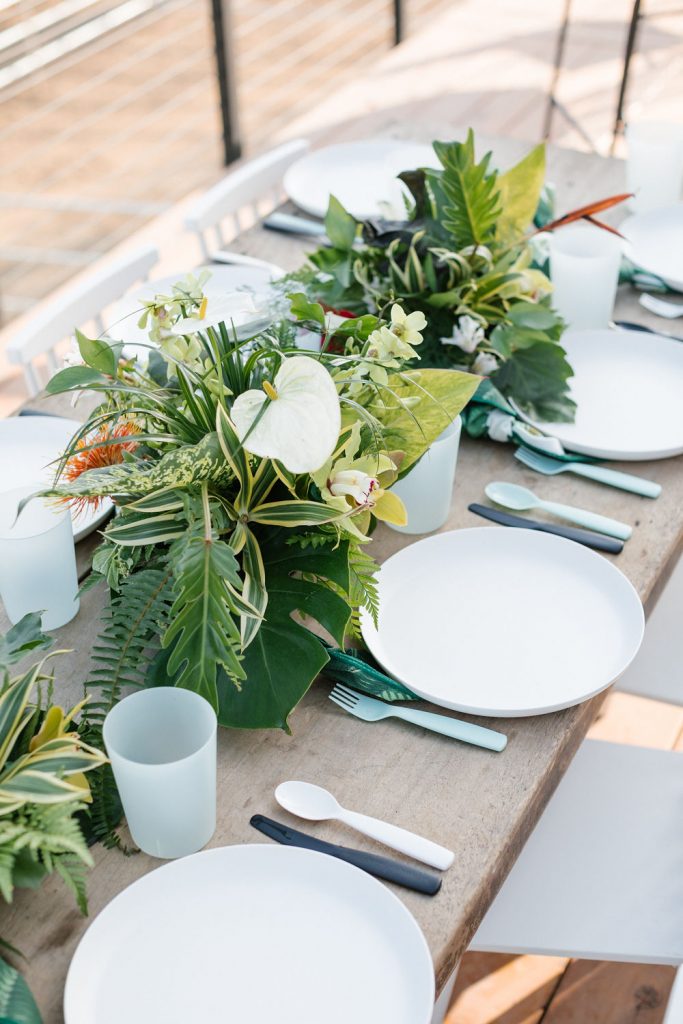 Desserts were oh so yummy! Sugar Crush Sweets brought a beautiful cake and lots of tasty treats including her alfajores which are the yummiest!!!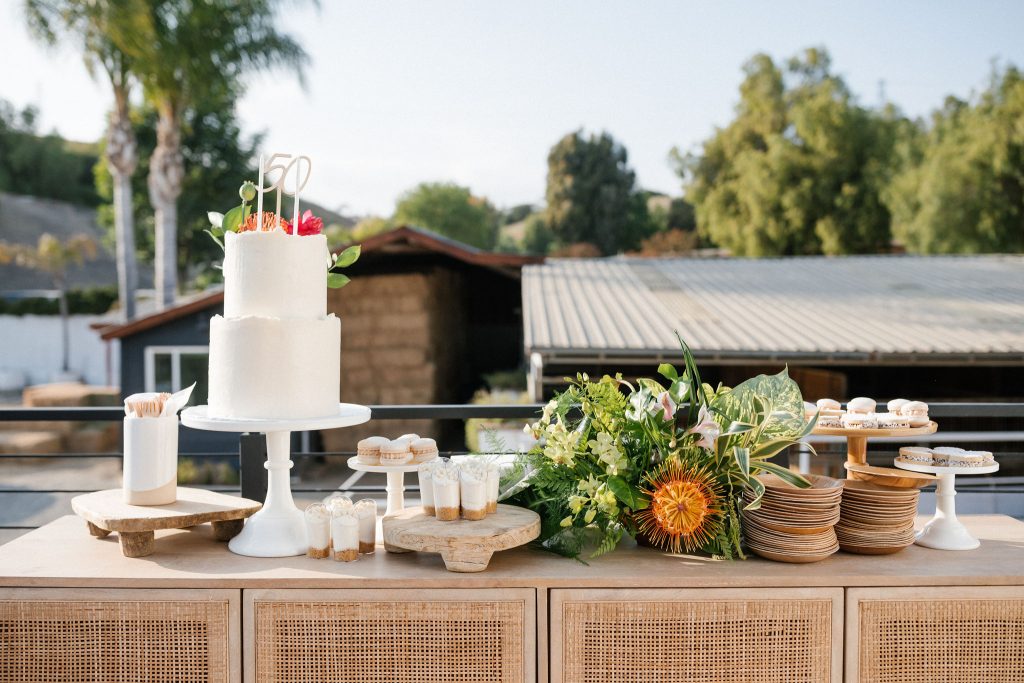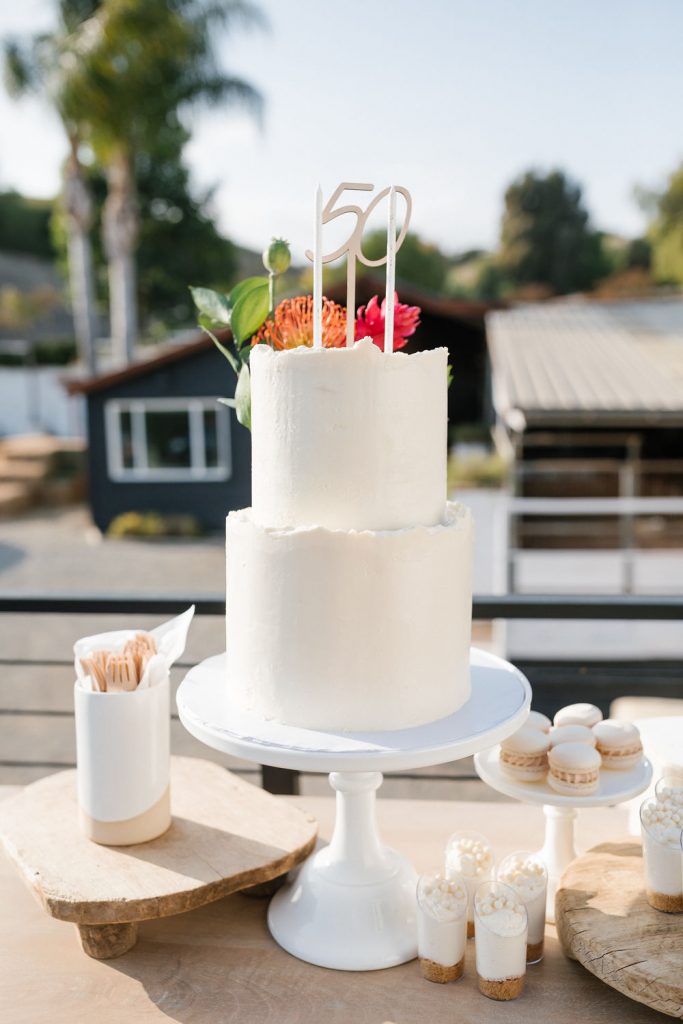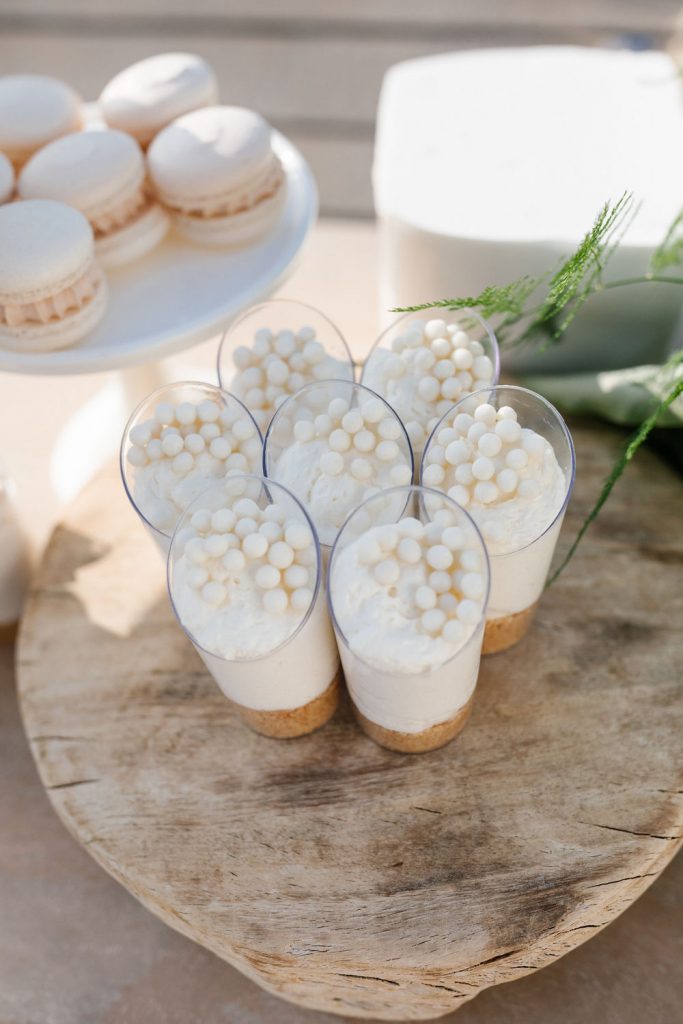 More pretty flowers from Earth & Grace, because why not?!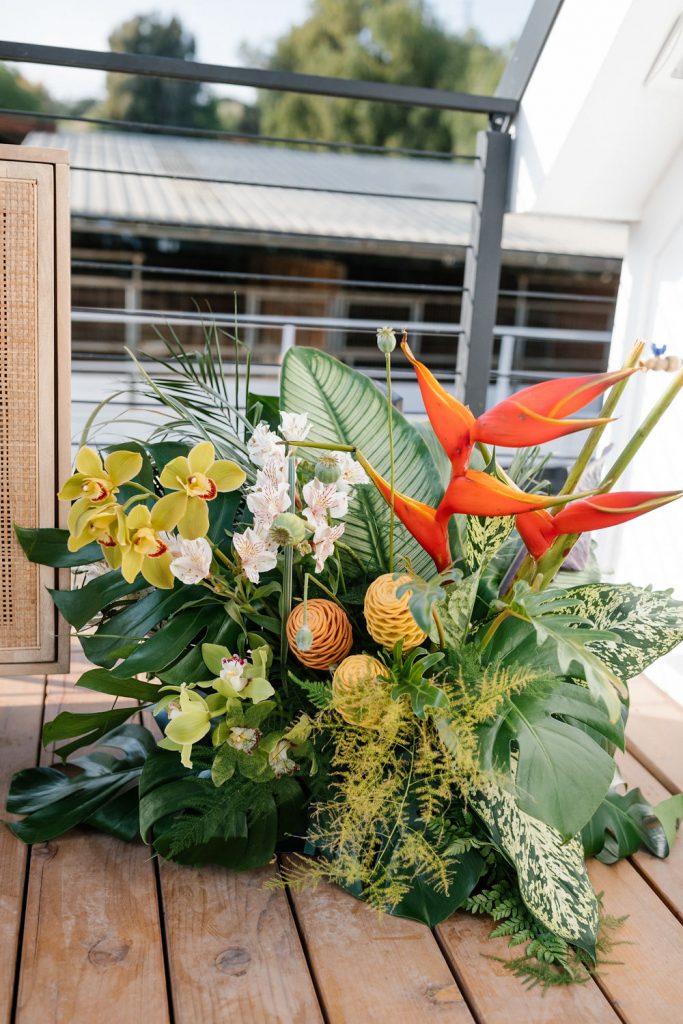 The guests gathered to get ready for the big surprise! They were greeted by a few of Tager Ranch's residents too, so fun!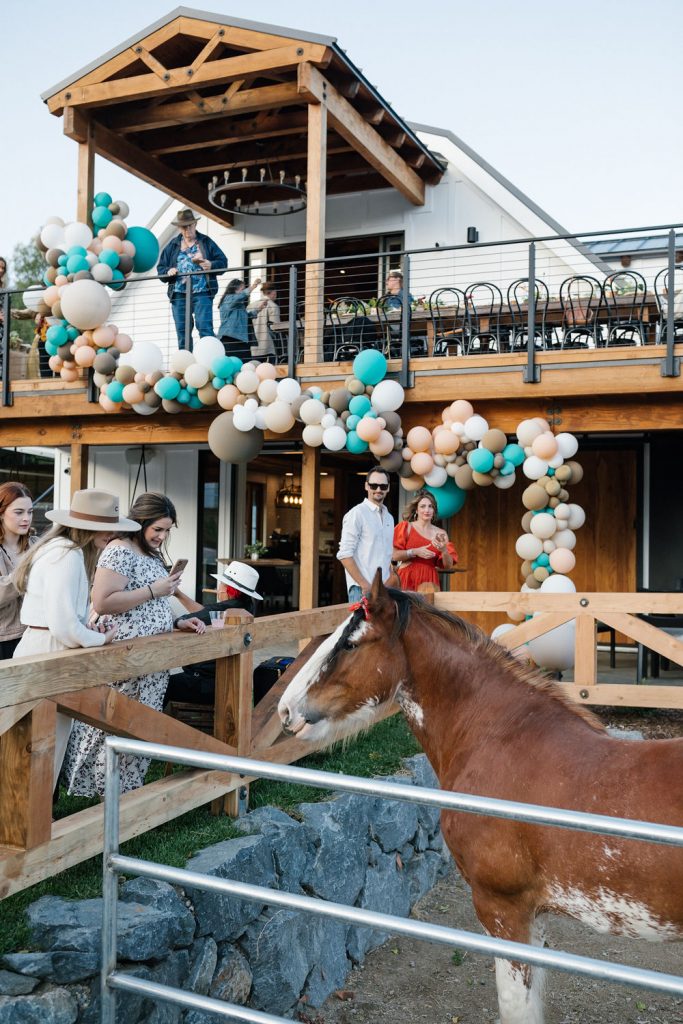 And then the SURPRISE happened!!!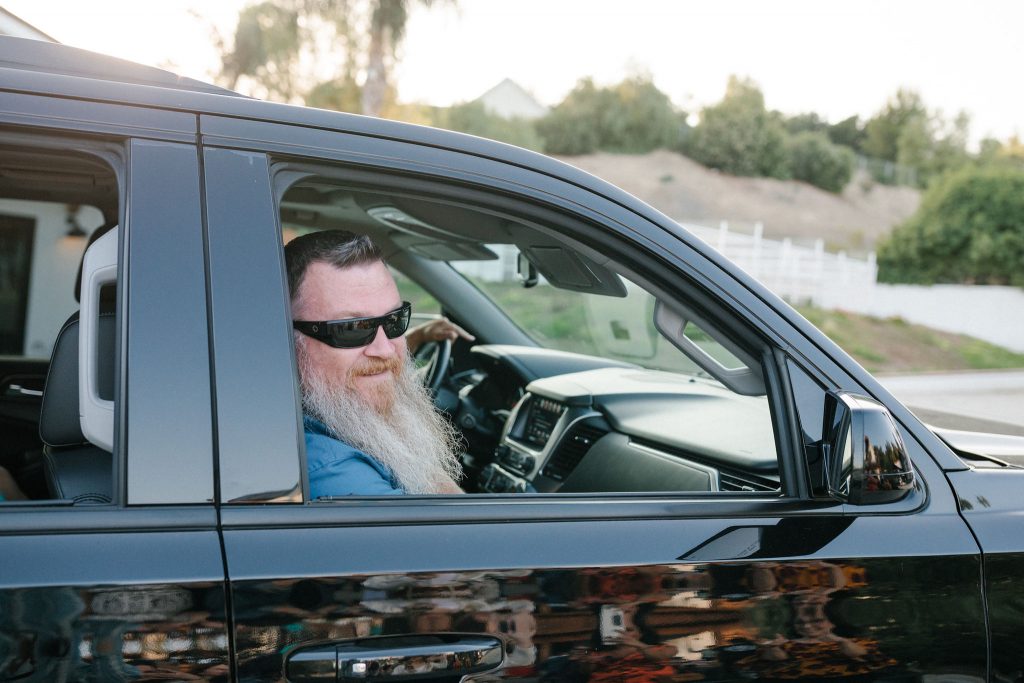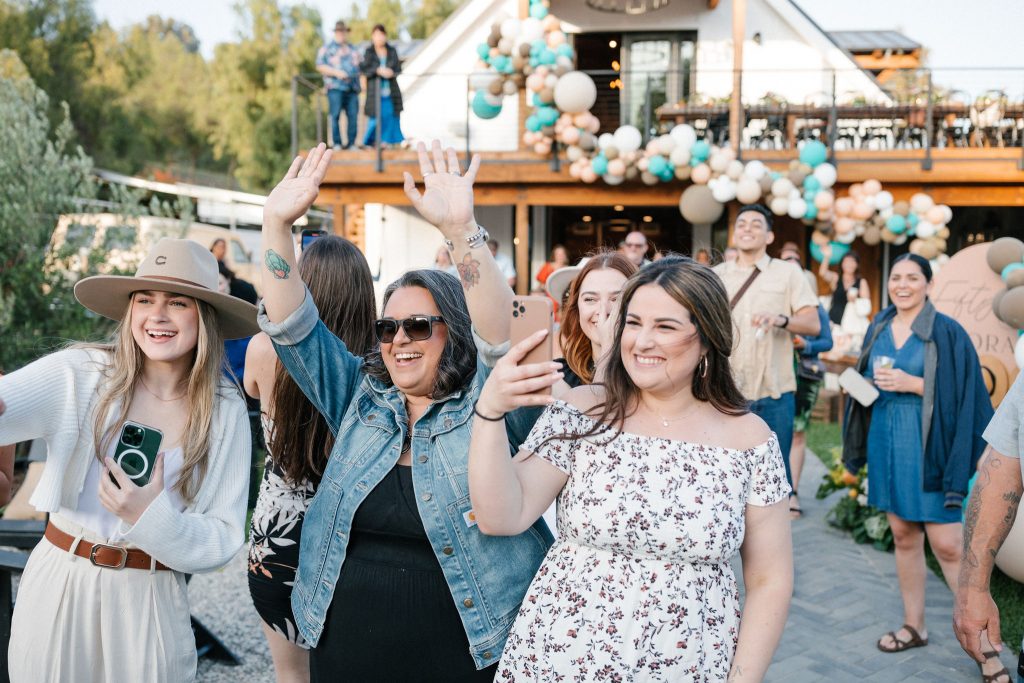 Love this guy, haha!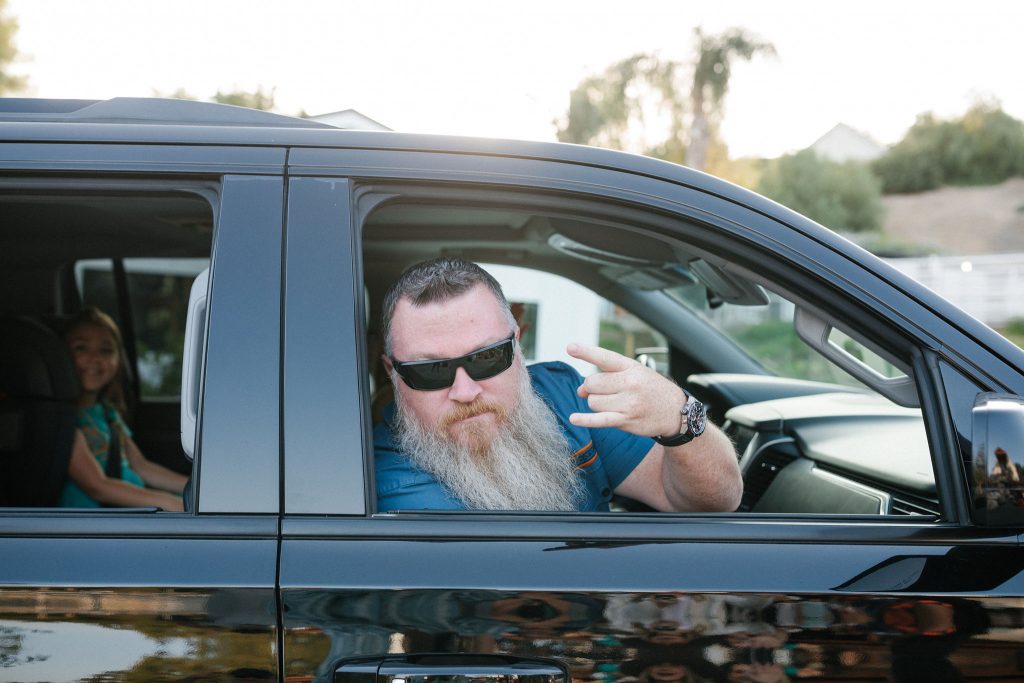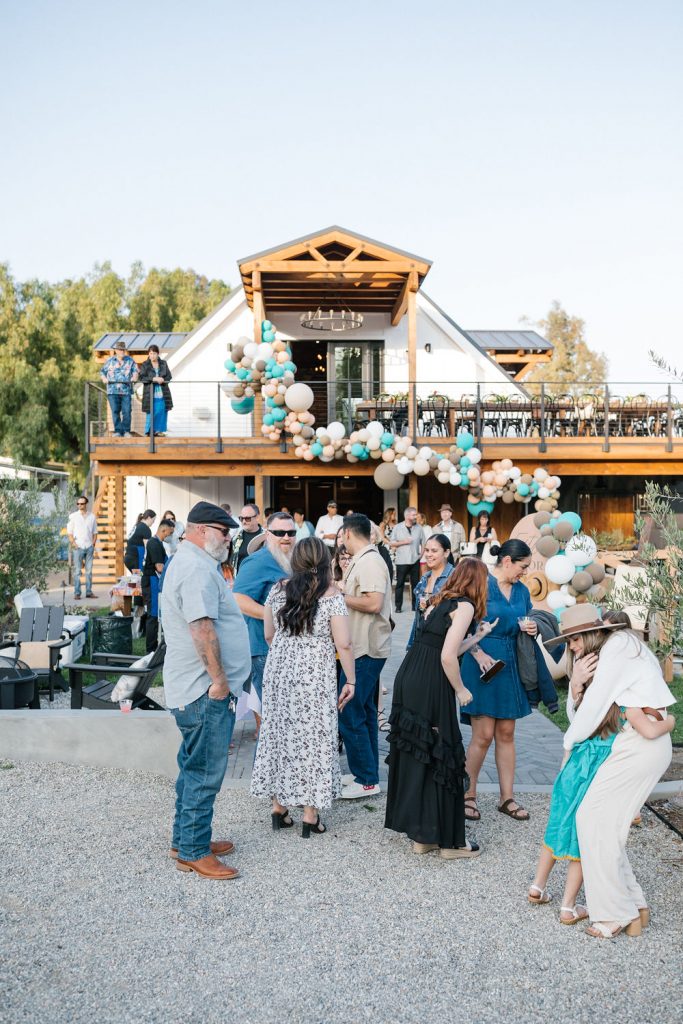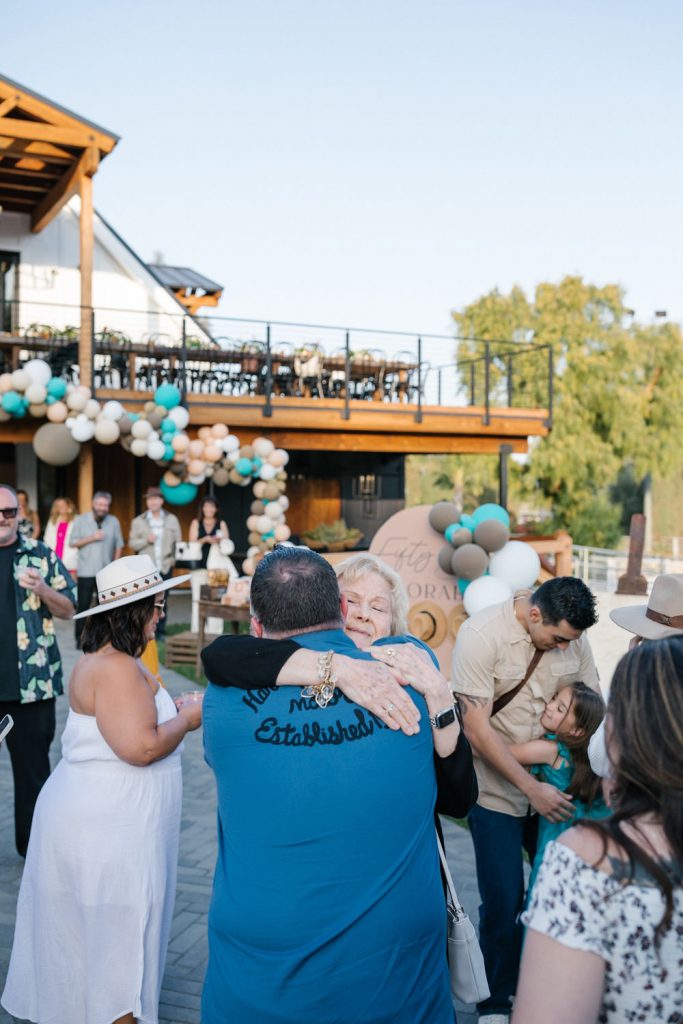 Lot and lots of fun was had!!!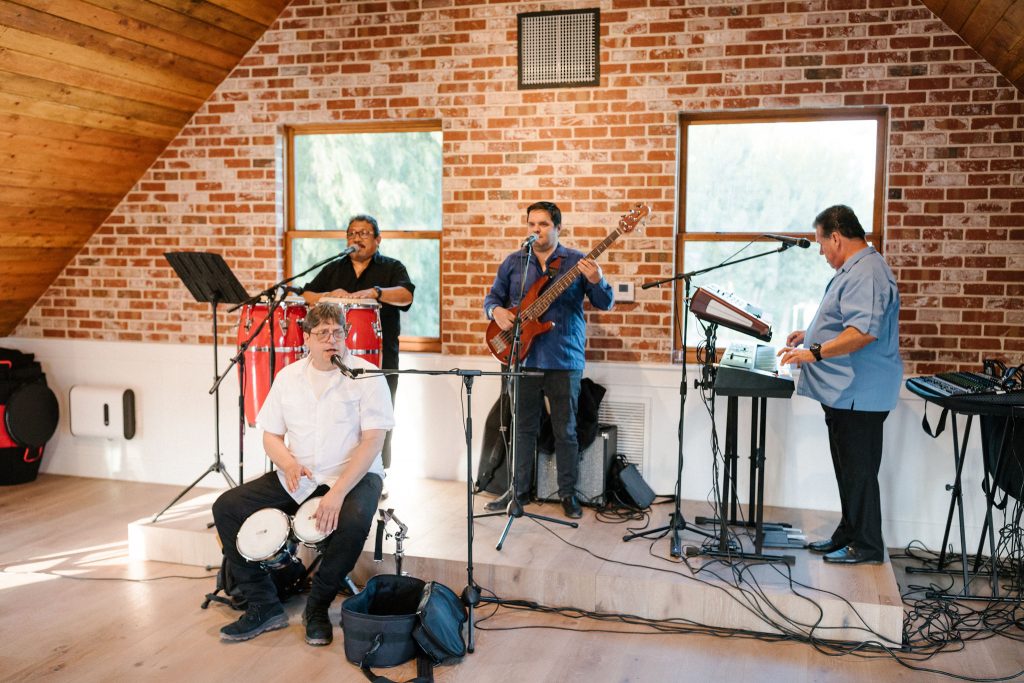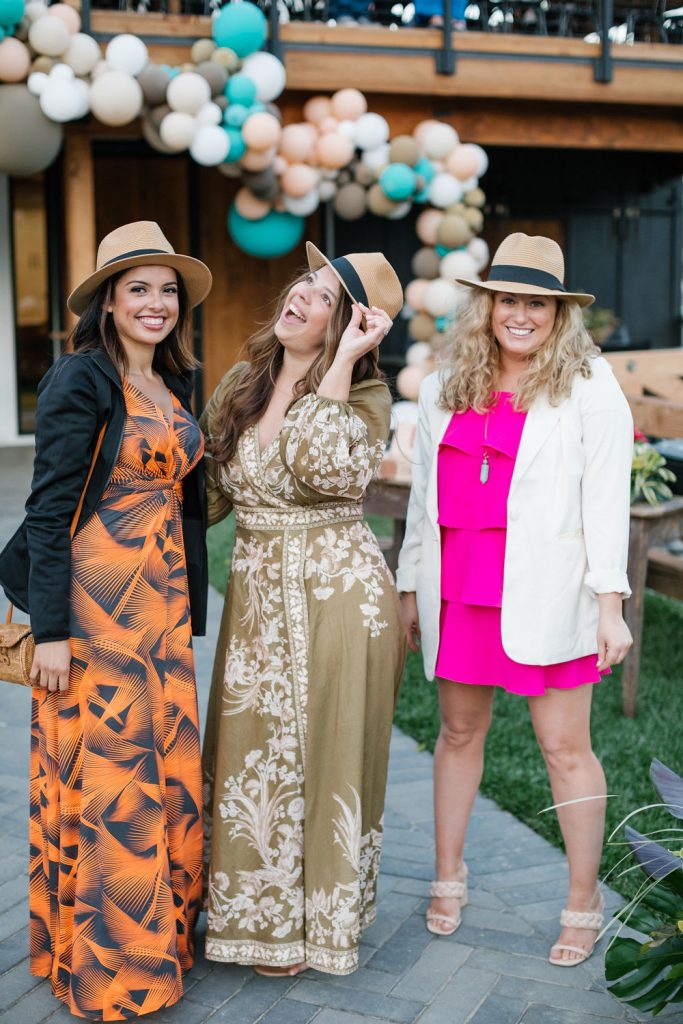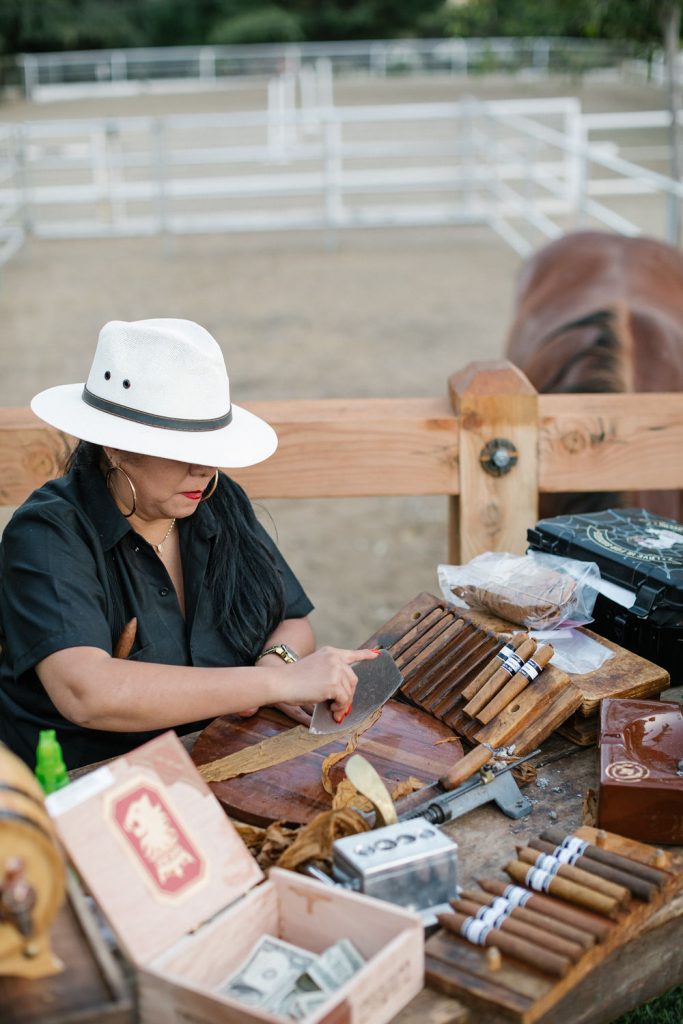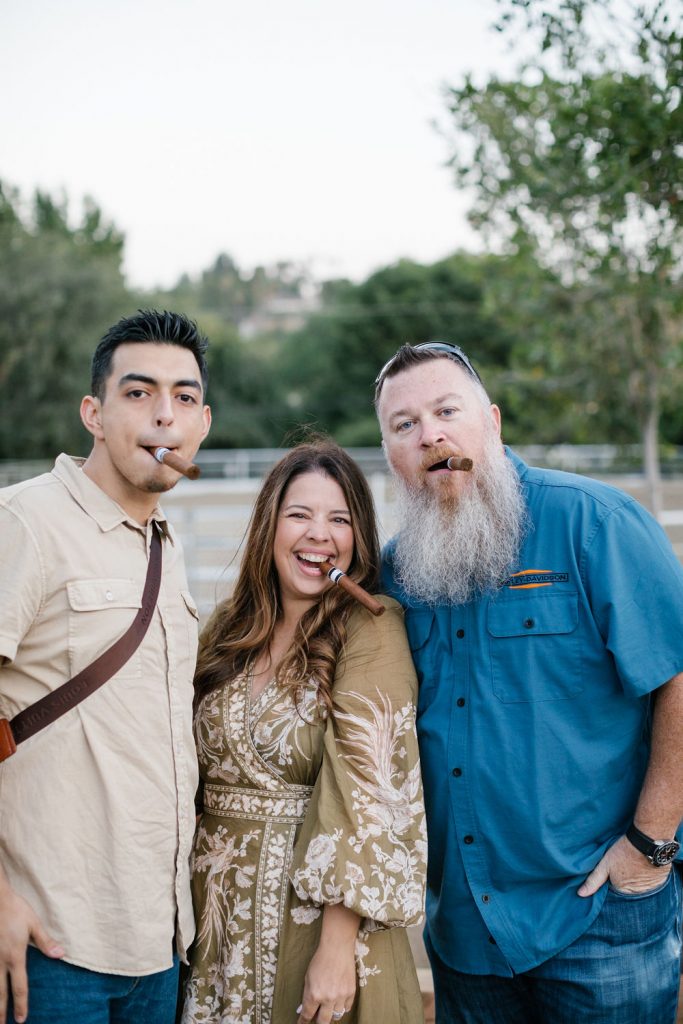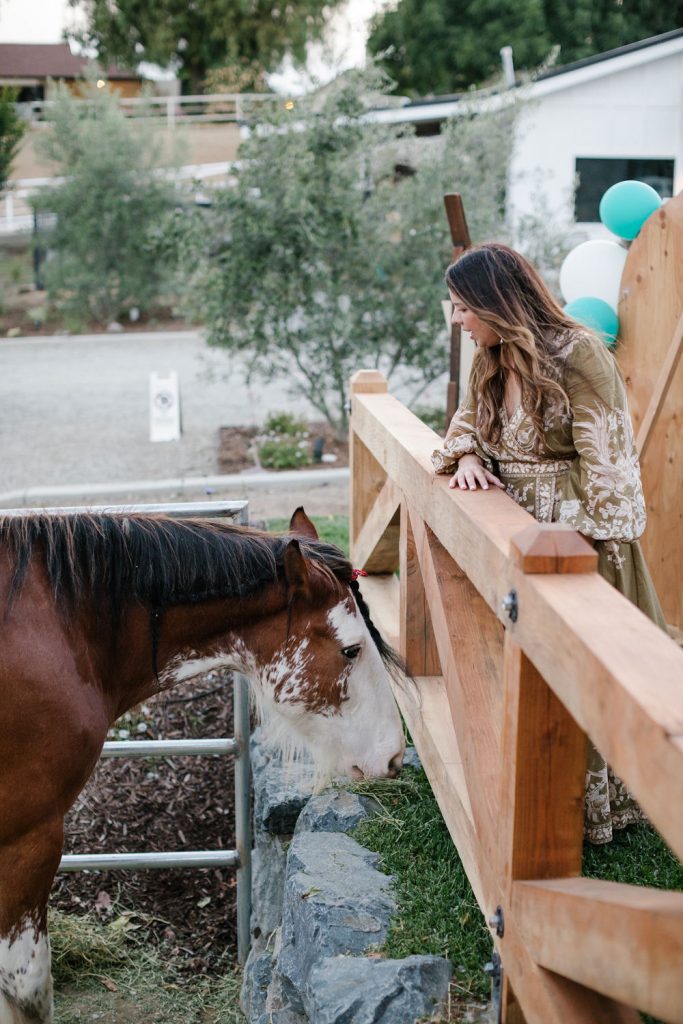 Scott and all of his daughters, what a great dad!!!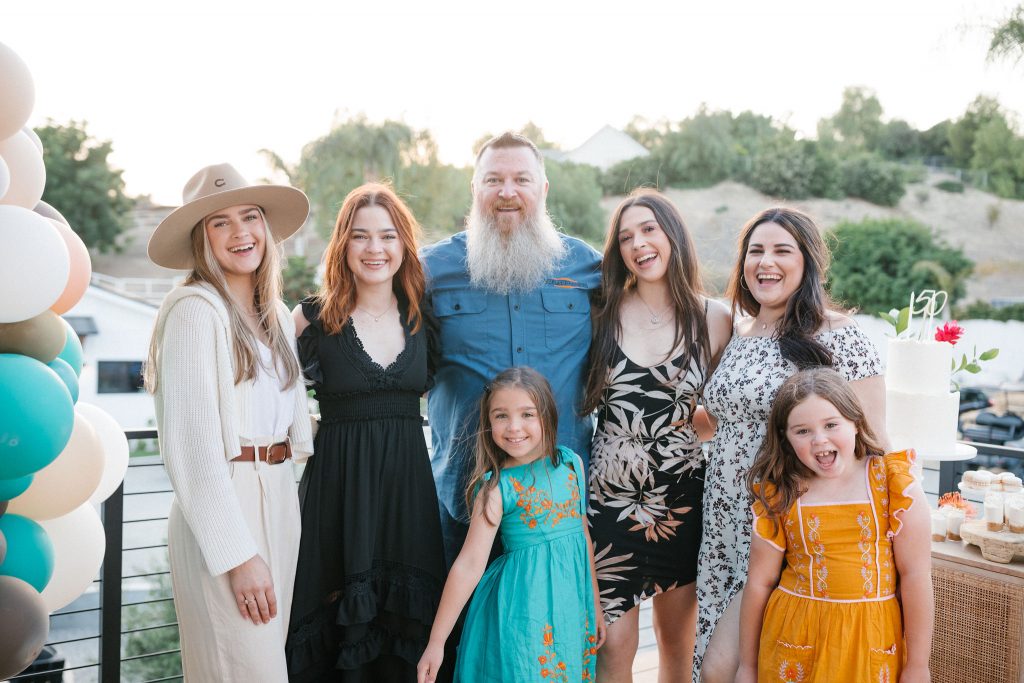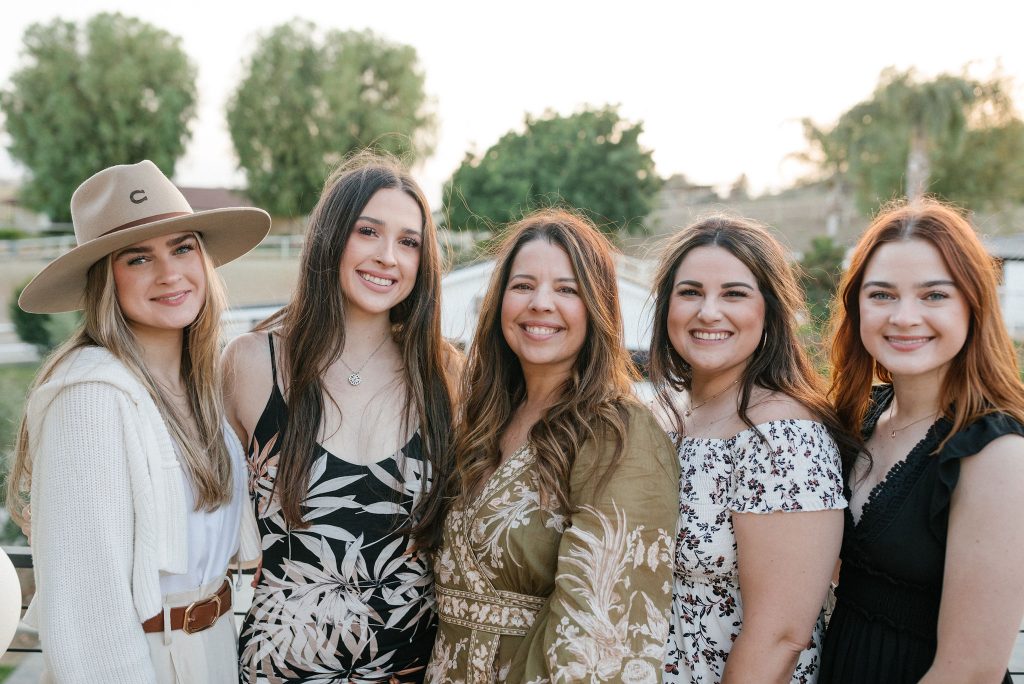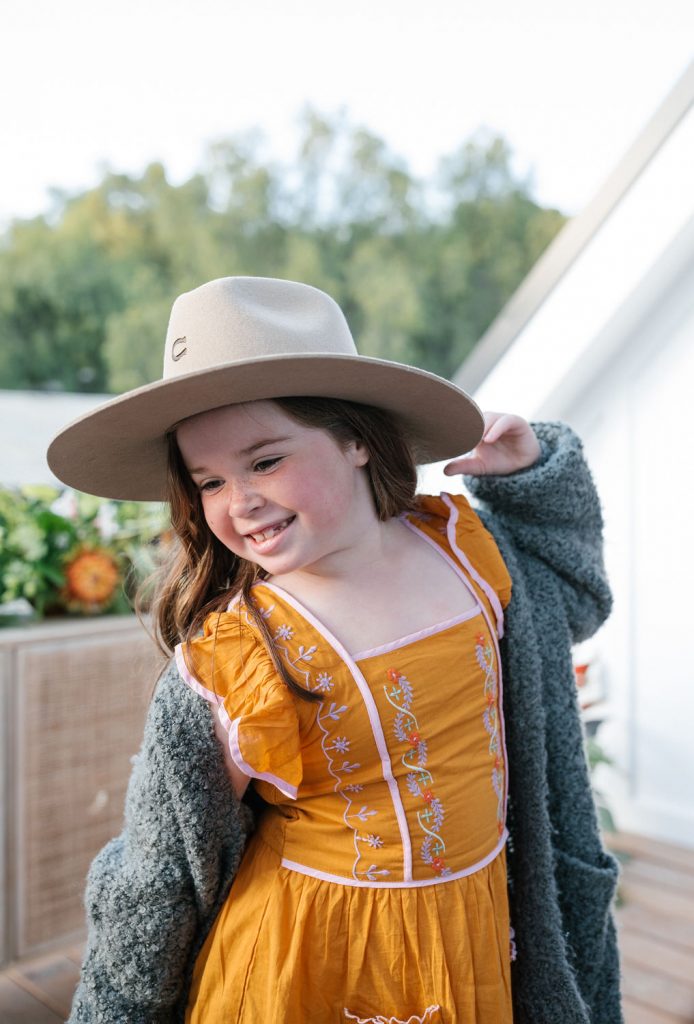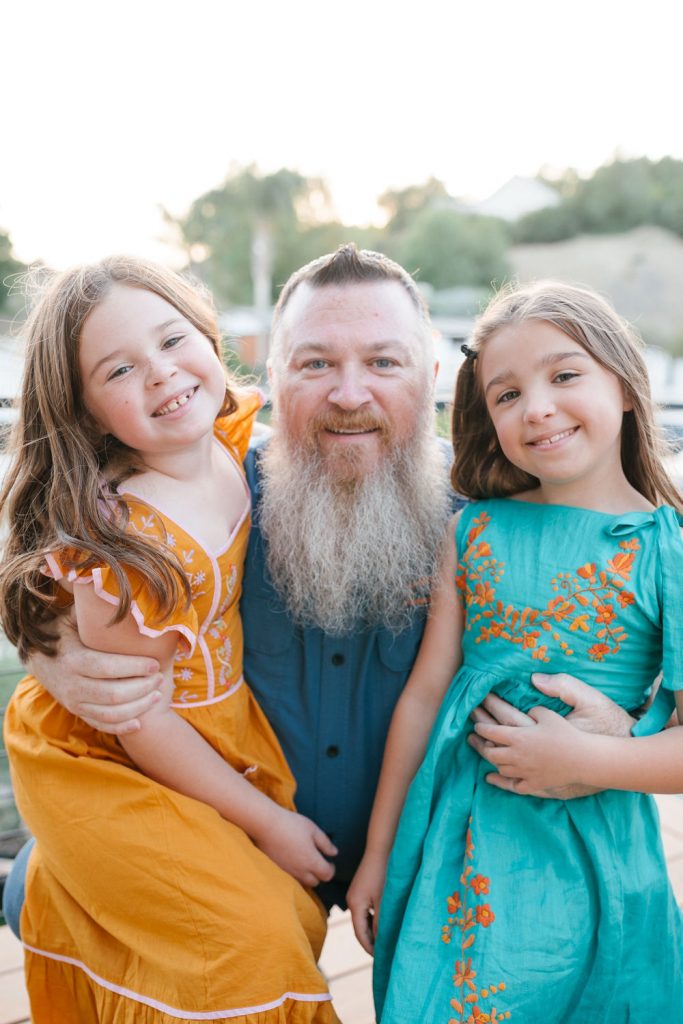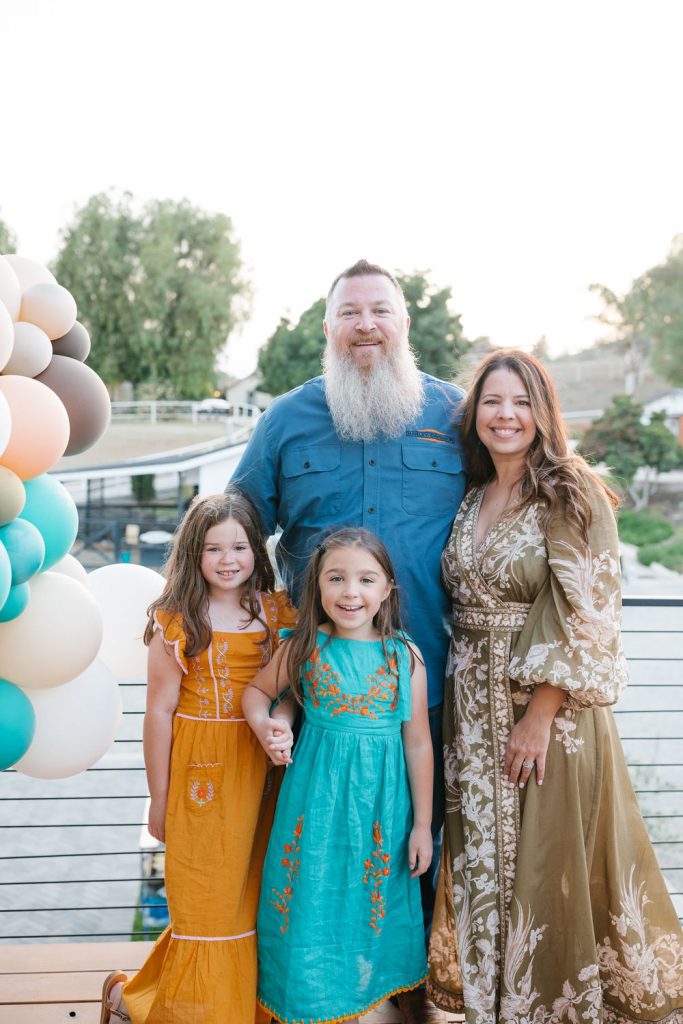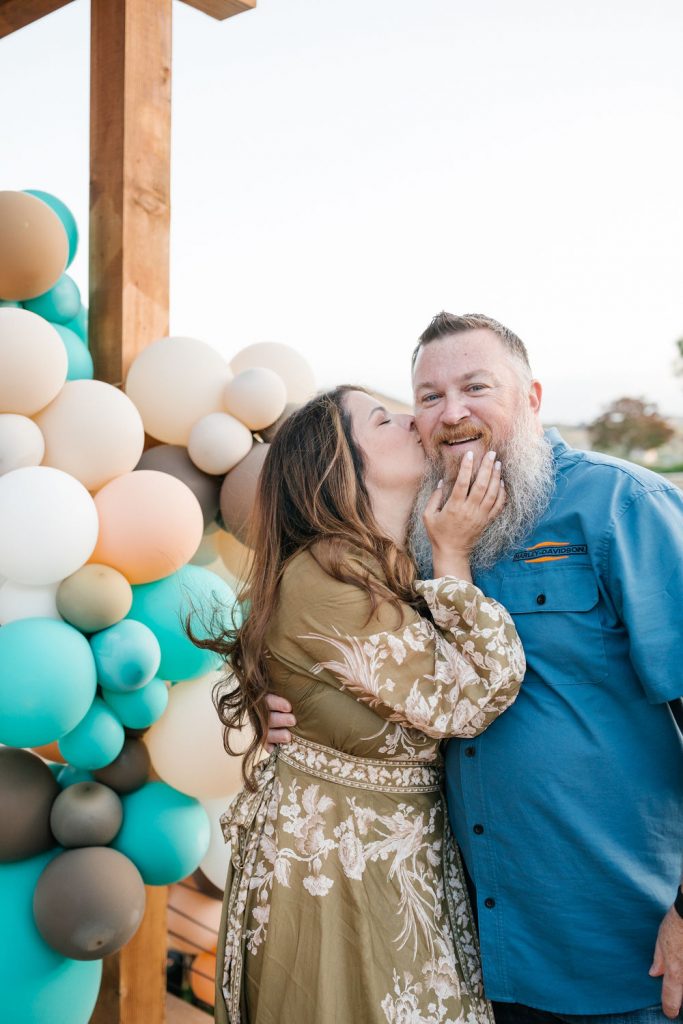 Love this family!!! Happy birthday Scott!!!
xx
Jacquelyn