---
This springtime outdoor sipper is perfect for an Easter brunch! You can prepare it ahead of time and bottle it up and bring along with you on your Easter adventures, or have it ready to make when your guests arrive. I recently learned that cherry blossom flowers could be used safely for cooking and cocktails! I usually stay clear of these pretty confetti-like flowers since I'm incredibly allergic to them, but I had to give it a try! The things you do for a cocktail. Plus, everyone has access to these trees, as they are everywhere! Another critical ingredient is lavender which is also found nearly anywhere and pretty much all year round. Add a splash of botanical water, and you have yourself one floral spring cocktail perfect for Easter.
Yes, you will have to work a little for this cocktail but believe me, in the end, it will all be worth it. Plus, its all natural ingredients from the earth, so winner! No nasty sugary syrups here.
Photos by Kylie Compton Photography
HOW TO MAKE CHEERY BLOSSOM CORDIAL
I N G R E D I E N T S
6 cups cheery blossoms
1 1/4 cups local raw honey (as lightly colored and unflavored as possible)
D I R E C T I O N S
Gently remove any wildlife or leaves from the cherry blossoms. Bring a saucepan of water to a boil, using enough to cover the blooms, and let cool to 175ºF. Submerge the flowers in the water and let steep for 24 hours.
Fine strain the liquid into a pitcher and compress the blossoms to assure all the flavorsome liquid is collected.
Clean the pan, and pour in the strained liquid, and return to a boil. Allow the liquid to reduce by about a fifth to concentrate the flavor. Let cool slightly, and then add the honey. Heat the liquid gently, stirring until the honey is dissolved. Don't allow the honey to boil!
Lastly, funnel the cordial into sterilized bottles and let cool before storing in the fridge. Enjoy within two months. (Hint, this is what you use as your hostess gift)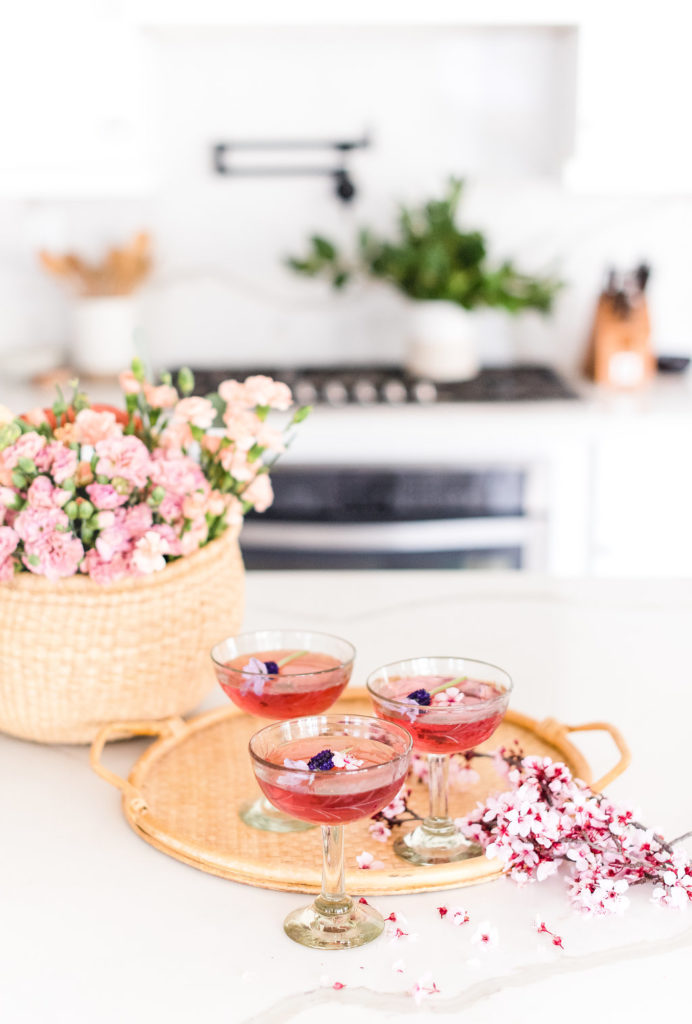 A Floral Cherry Blossom Cocktail
I N G R E D I E N T S
1-ounce fresh-squeezed lemon juice
2 ounces vodka
1-ounce honey syrup
1-ounce [amazon_textlink asin='B01L8ODVMA' text='pink coconut water' template='ProductLink' store='beijosevents-20′ marketplace='US' link_id='338fb5e7-31c3-11e8-8ecd-c31a21c01d77′] A splash of botanical tonic water
Four dashes of lavender bitters
lavender sprigs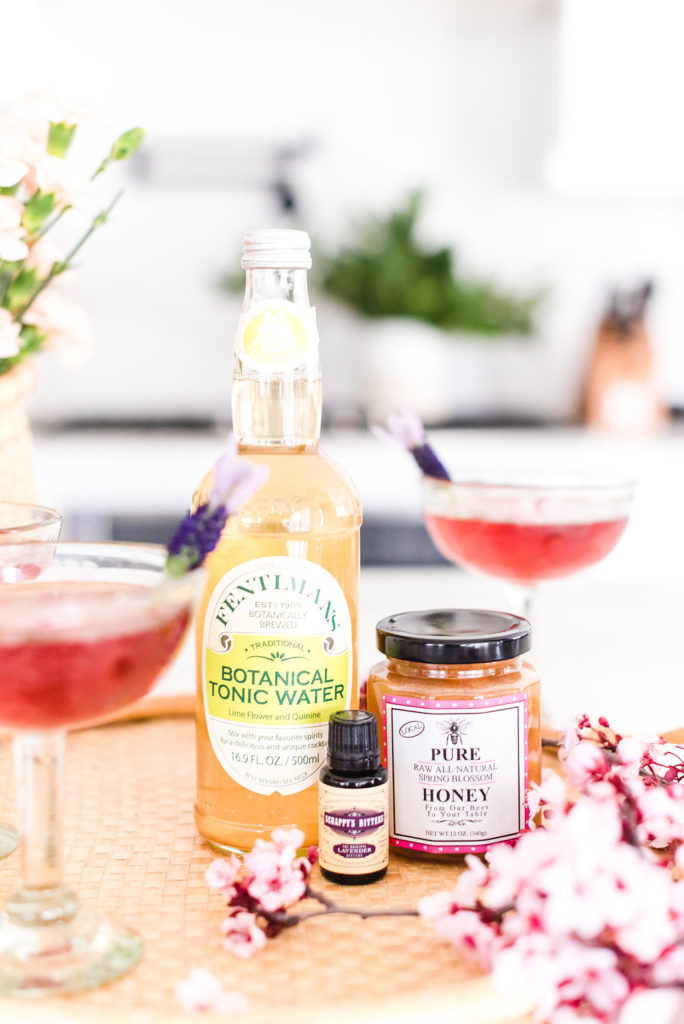 D I R E C T I O N S
Shake lemon juice, vodka, honey syrup, lavender bitters, cherry blossom cordial, and coconut water together and pour into a glass. Next, add a splash of the botanical tonic water, and finally, garnish with lavender sprigs and cherry blossoms.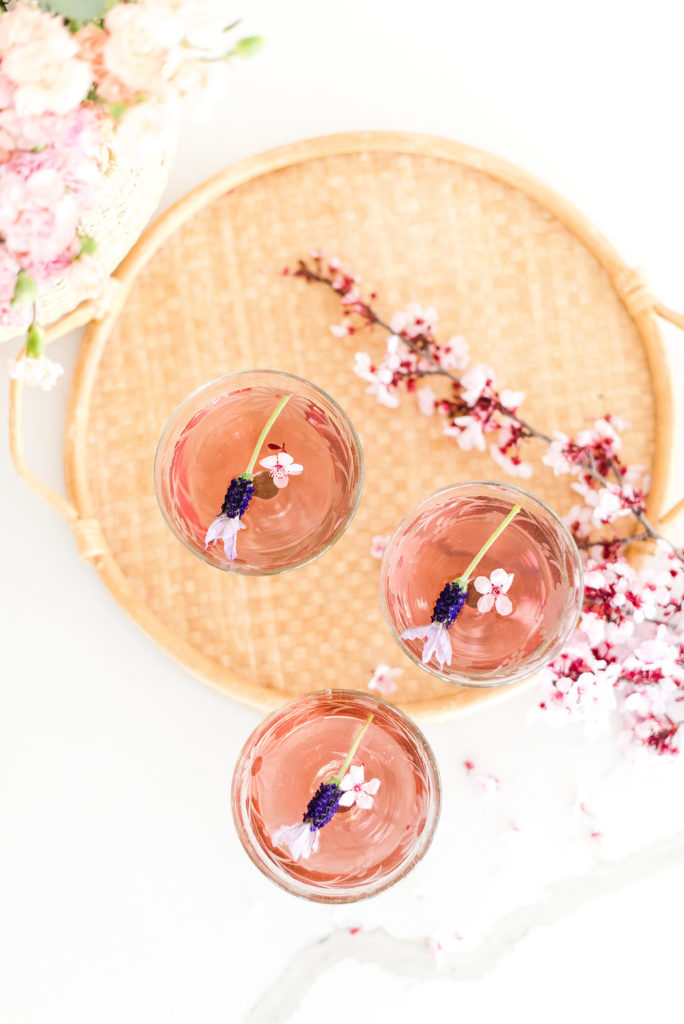 I told you it was a little bit of work, but worth it all in the end right? Plus, this is a great spring hostess gift for Easter brunch.
xx
Abby
SaveSaveSaveSave