Ok friends, this is it!  Our last Valentine post for 2016, can you believe it?!  Thank you for following along this year, we loved sharing all of our Love day inspiration with you, but today is the most quintessential of all… What do you think of when you think of a Valentine's Day gift?!
That's right, FLOWERS!!!
Our girl Meagan of MV Florals created some real pretty bouquets that we are sharing today that any of us would be excited to receive!  Wait till you get a look at these beauties, and she has a DIY step by step for you to recreate at home so you can give to your friends, loved ones, or even yourself!
All photos by our Galentine Megan Welker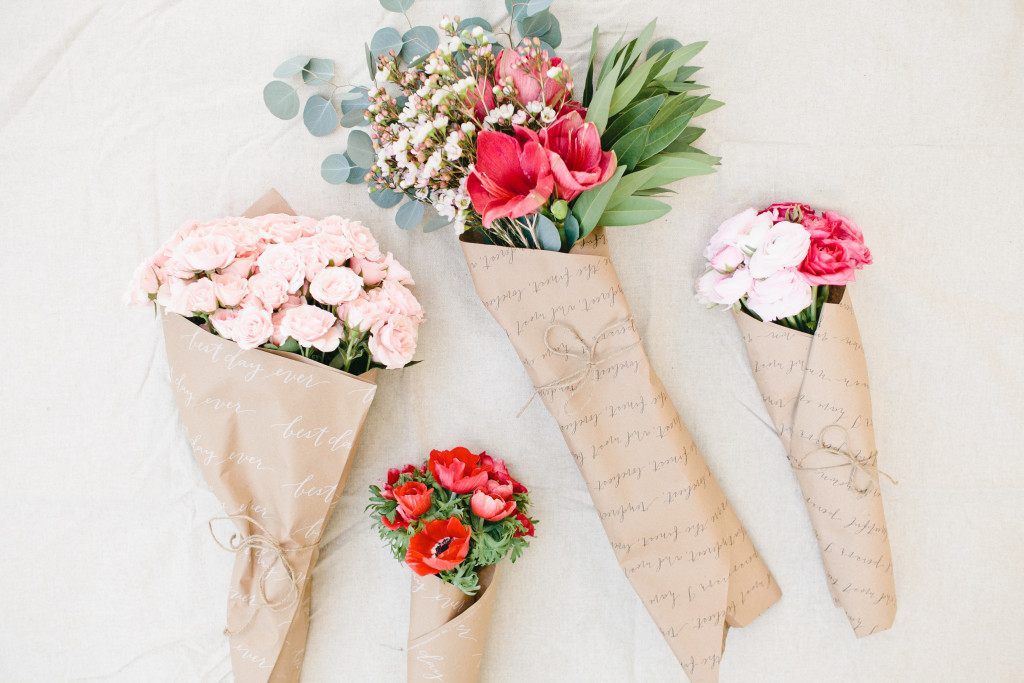 Here's Meagan's easy step by step guide…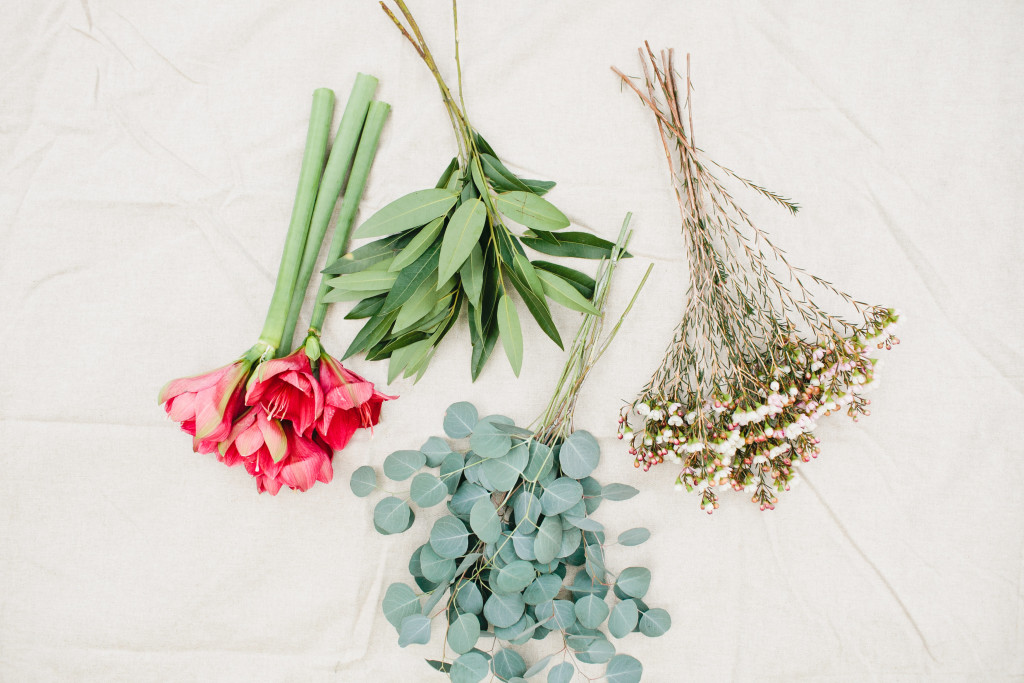 1. Gather your blooms and take any leaves or thorns off each stem about halfway down.
2. Keep each type of bloom and foliage in individual sections and place beside each other.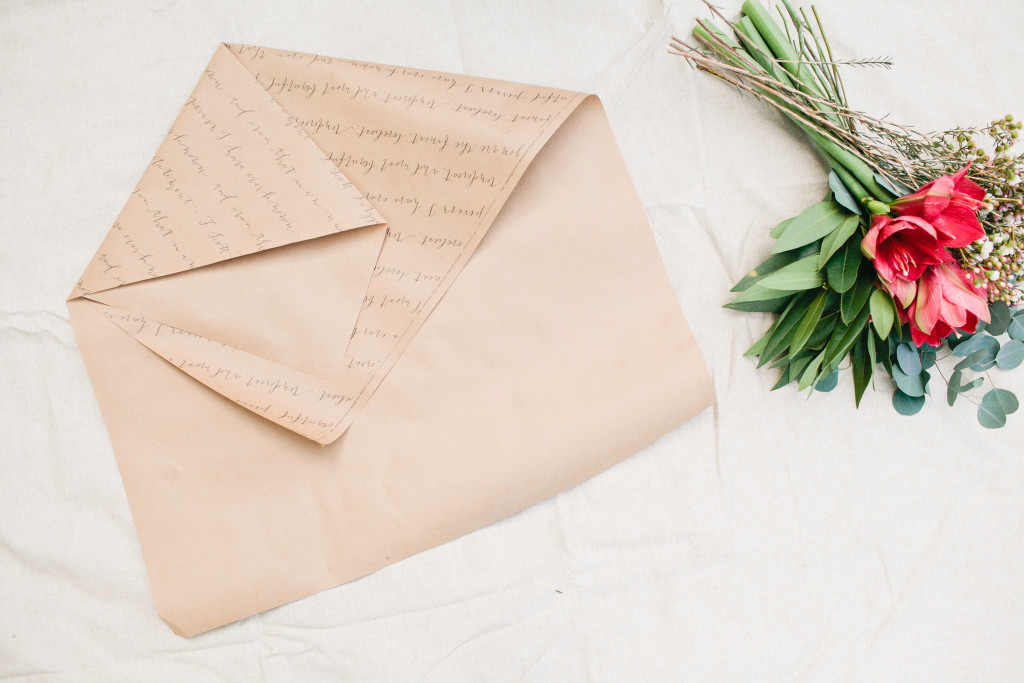 3. Cut kraft paper to size you desire.  It will be bigger if you like the stems covered and smaller if you like to have the stems showing.
4. Fold the right corner of the paper in the middle underneath your top point on the left side of the paper.
5. Repeat the fold with your first fold you just did.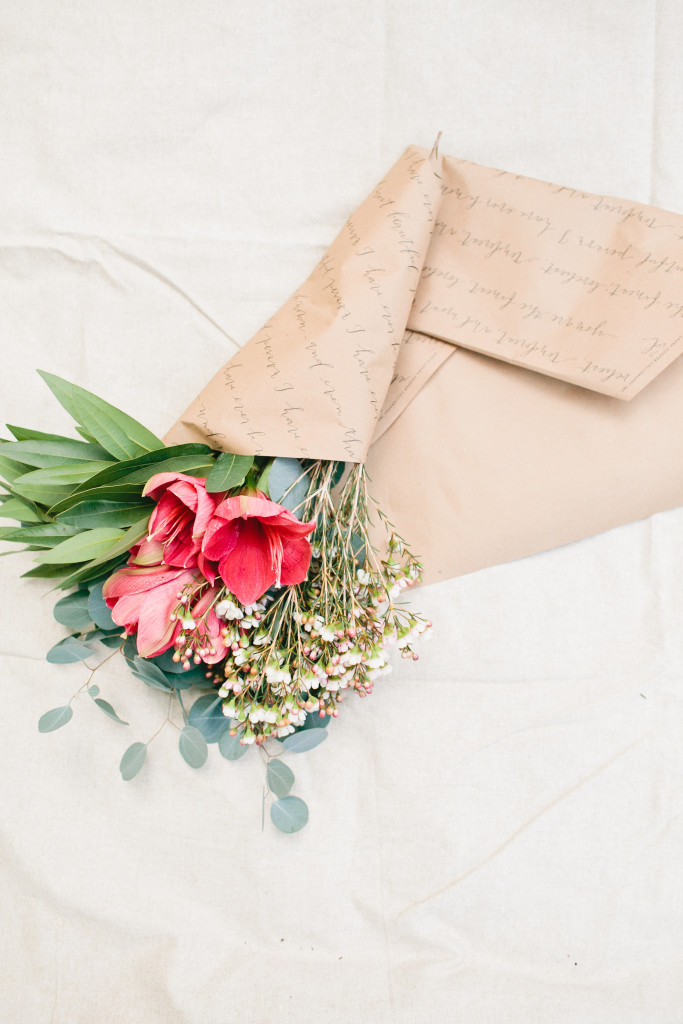 6. Place your blooms together and on top of the folded paper.  Once the flowers are placed, make another fold from the right side of the paper over the foliage and blooms.  You can determine how tight or loose you like by tucking the paper.
7. Fold the remaining corner of the paper from the left side over.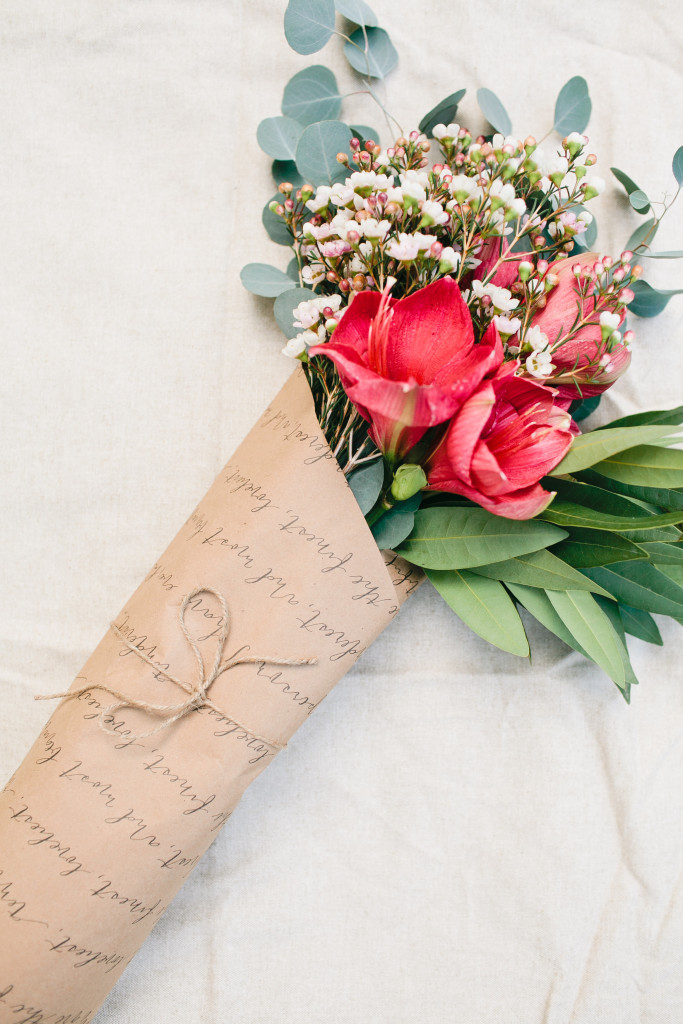 8. Tie off the paper with a piece of twine.  You can also use a piece of tape on the back of the bouquet.
9. Give the bouquet to someone you love to brighten their day.
Now, how great is that?!?!  The paper we used is from Laura Hooper Calligraphy and we are pretty in love with it, it's simple, classic and beautiful!
Check out some more of Meagan's beautiful creations below…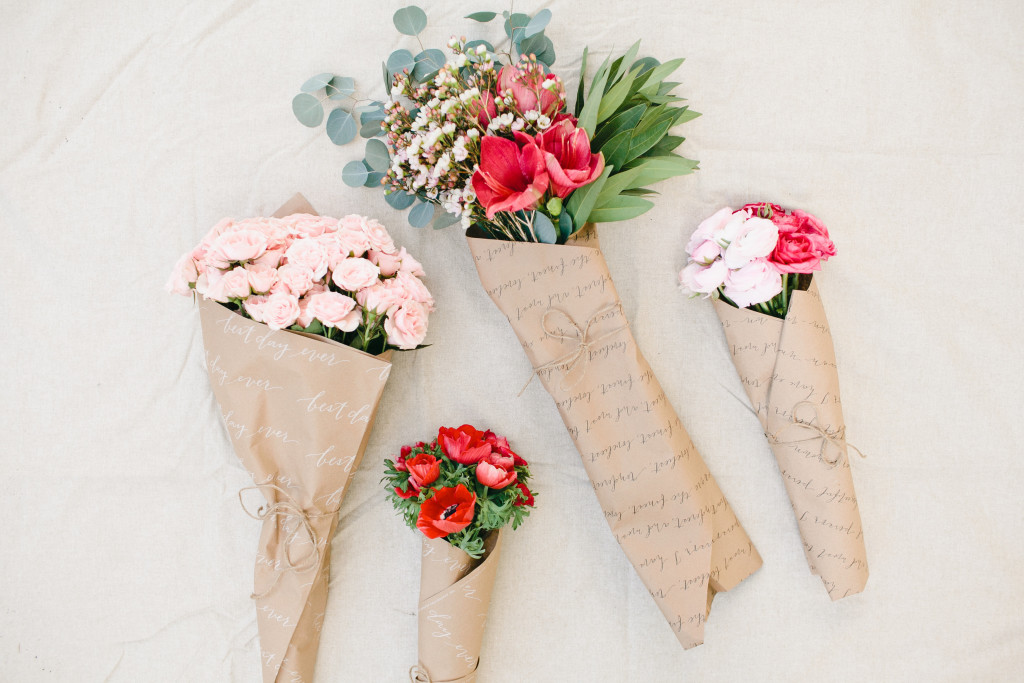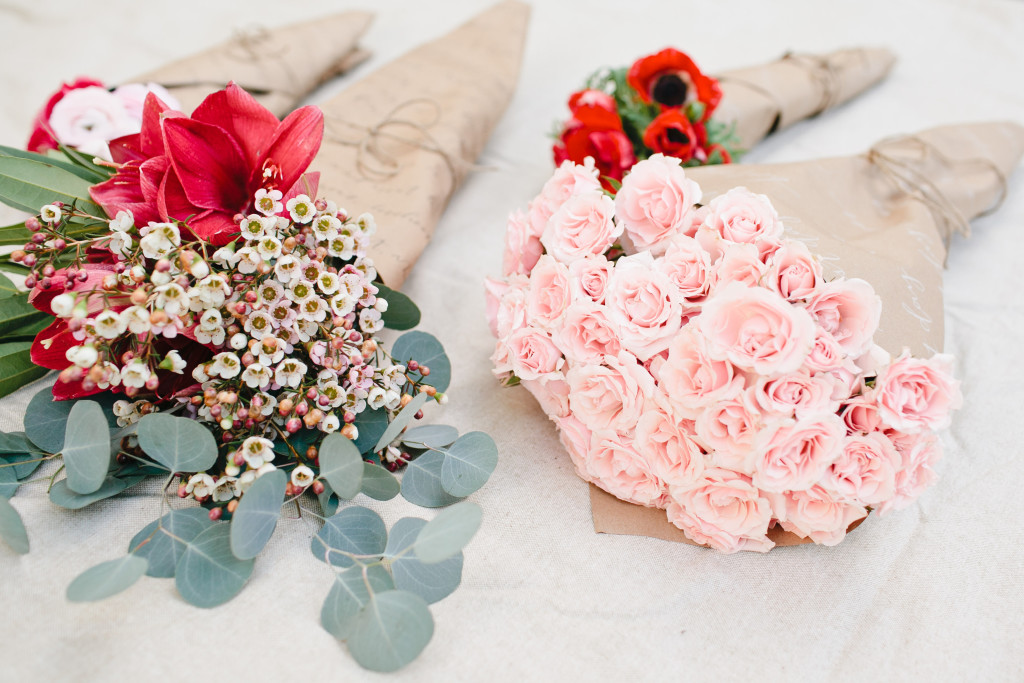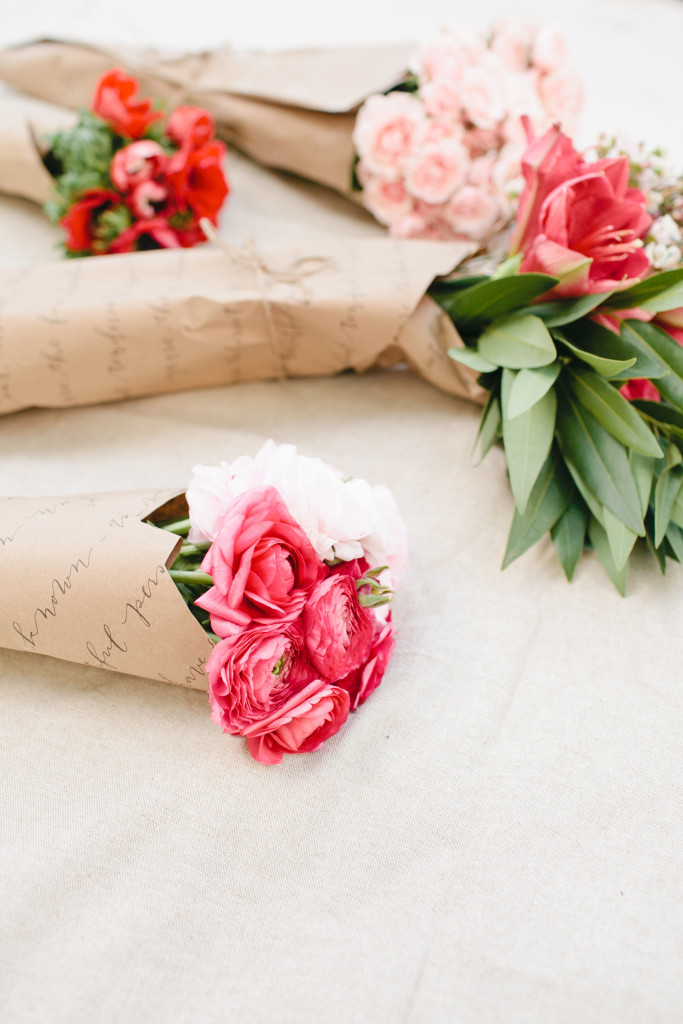 Hope you have a Valentine's Day filled with love!!
xx
Jacquelyn