Like we've said, Valentines Day is one of our favorite holidays, I mean why wouldn't it be?!  It celebrates love!!  And love is the best, am I right?!  We've talked about love with the littles and love with our gal pals, but what about with our real deal lover… Our hubbies or our boyfriends!  Although it's nice to go out on Valentines Day, we prefer the idea of staying in with our special someone!  This year Valentine's Day falls on a Sunday, so why not have a brunch for two at home and stay away from all of the hustle and bustle?  That way you can focus on the most important thing, the two of you!
We decided to create a romantic and cozy set up at home for two with some of our favorites and we can't wait to share it!  It's also up on Style Me Pretty Living today, make sure you head over to check it out!!
All photos by my favorite lady Megan Welker
To create this special celebration we turned to one of our favorite sources for home goods, The Little Market.  They have the prettiest new china collection that we were dying to play with.  This isn't your typical Valentine's Day scene with red and pink, we spiced it up a bit with some purples and teals.  We also love their little wooden heart bowls which add the perfect Valentine touch!  We also turned to the master of calligraphy and paper goods, Laura Hooper Calligraphy has the most amazing shop with pieces for any holiday, and her Valentine's Day selection is just the best!  We loved playing with her coasters, stir sticks and even used some as pancake toppers!  She also created a few custom pieces for us, little love notes if you will!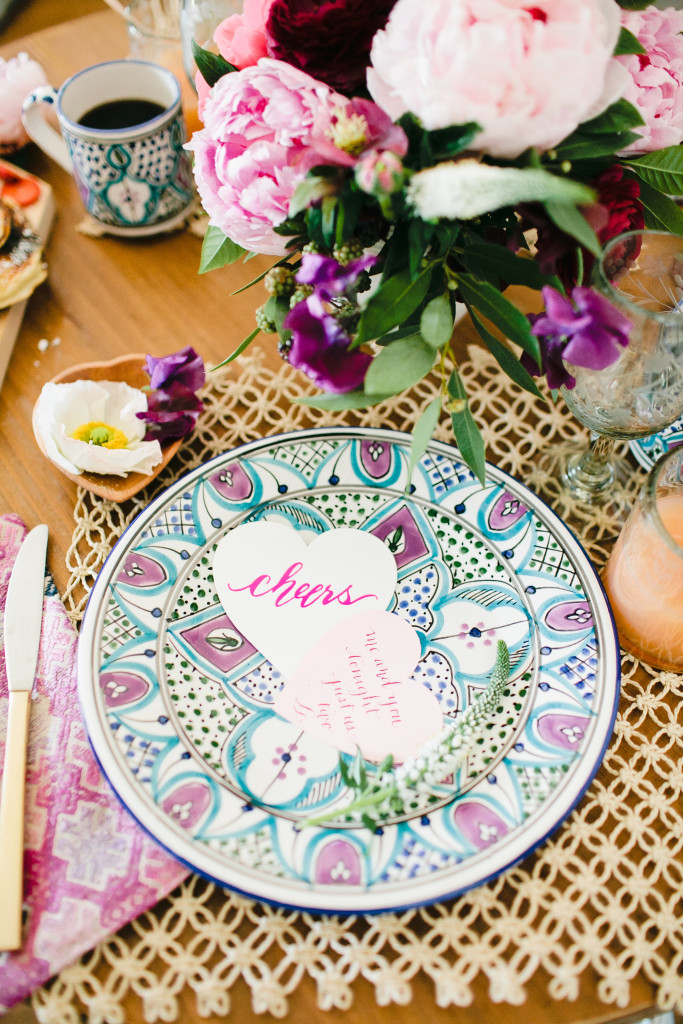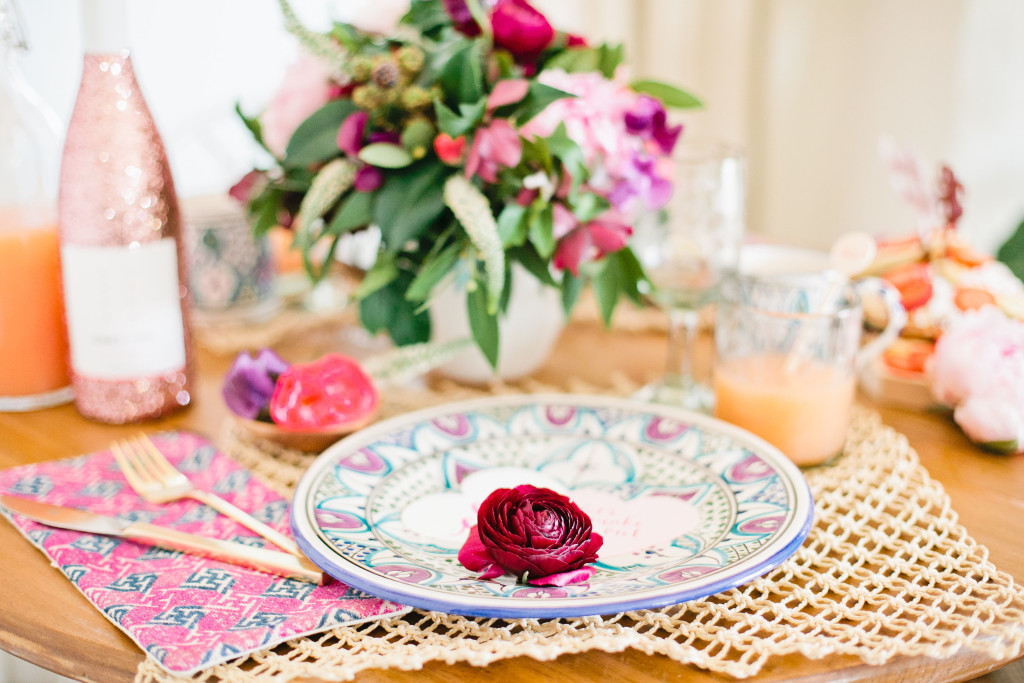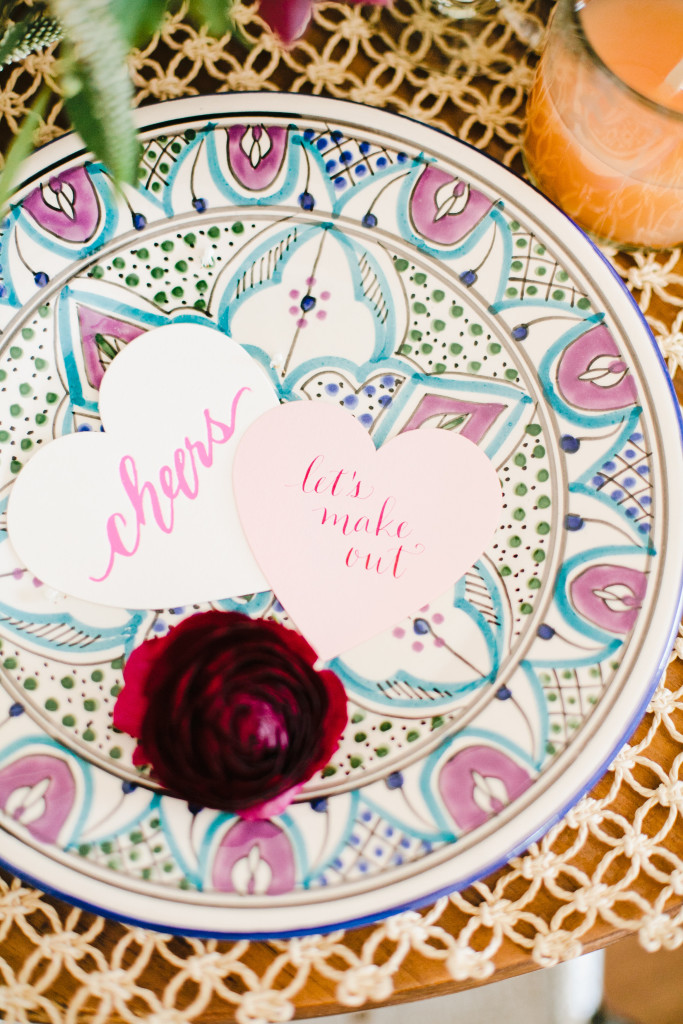 The gorgeous pink macrame hangings were done by Elsie Goodwin of Reform Fibers, you may remember her from our Yes Way Macrame party!  We love her work and especially these beauties that add a pop of pink on the walls!  Cute for the holiday and year round!!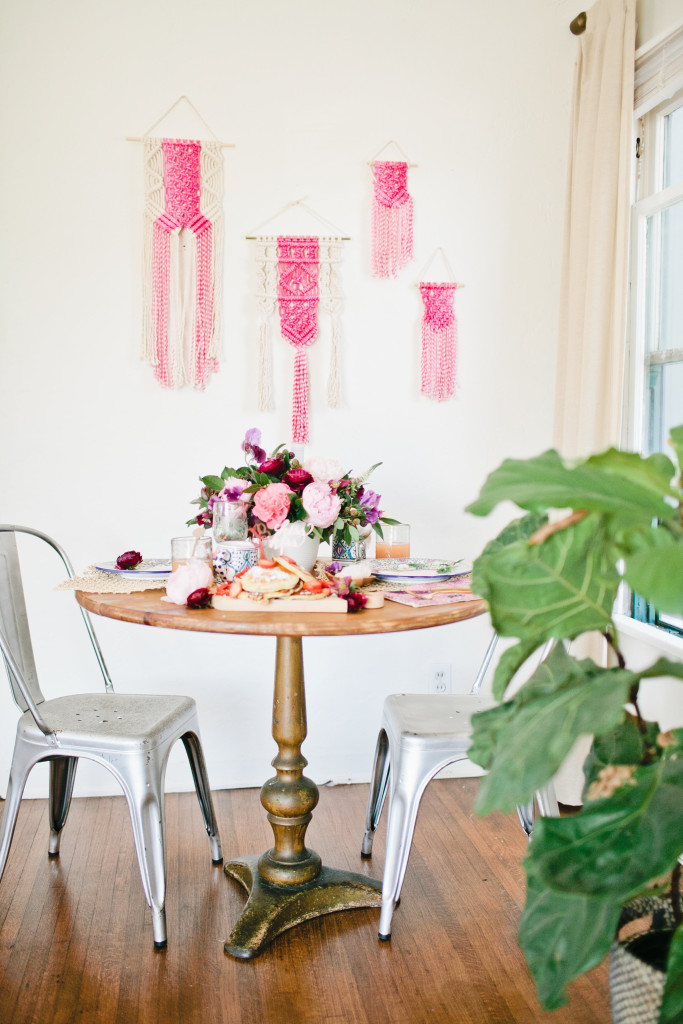 There's those Laura Hooper stir sticks we turned into pancake toppers, pretty cute, right??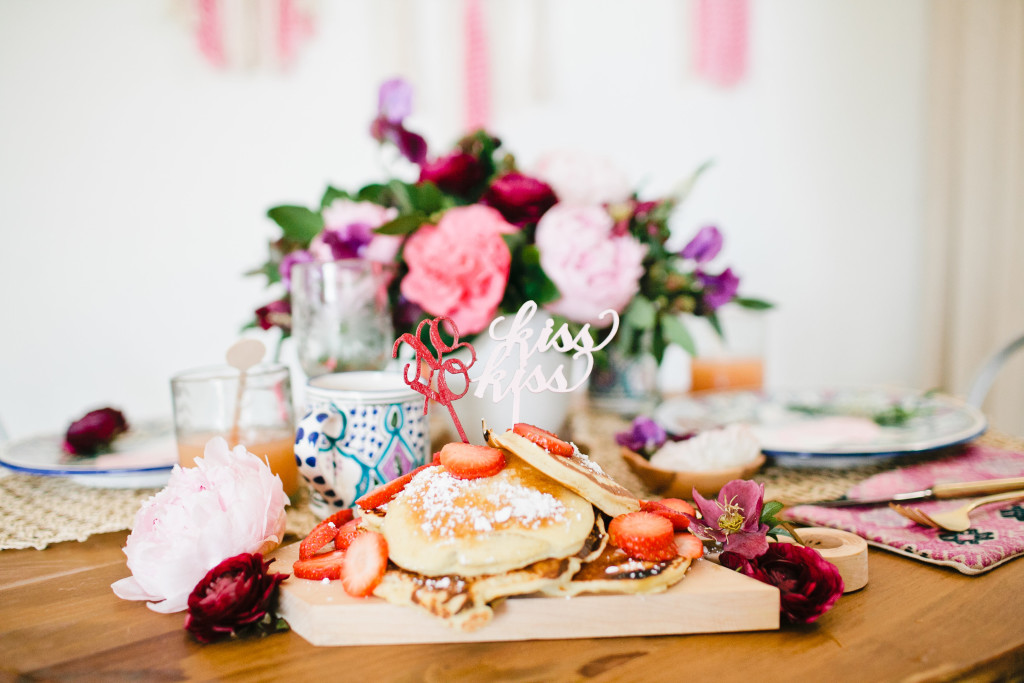 There are some of those custom pieces!  Thanks Laura, we think this couple liked them ;)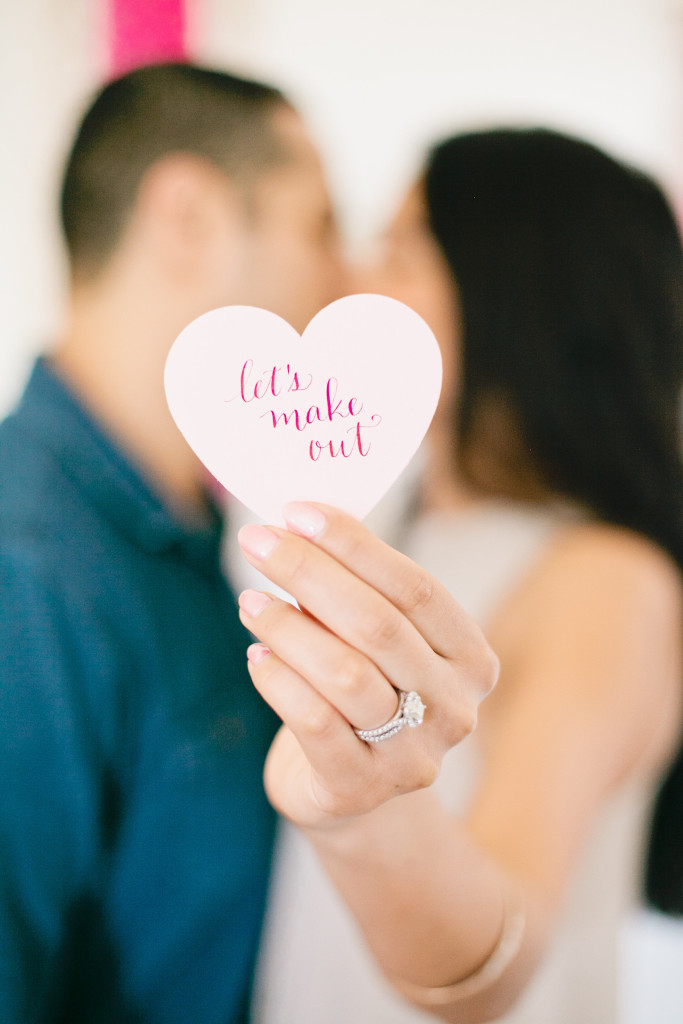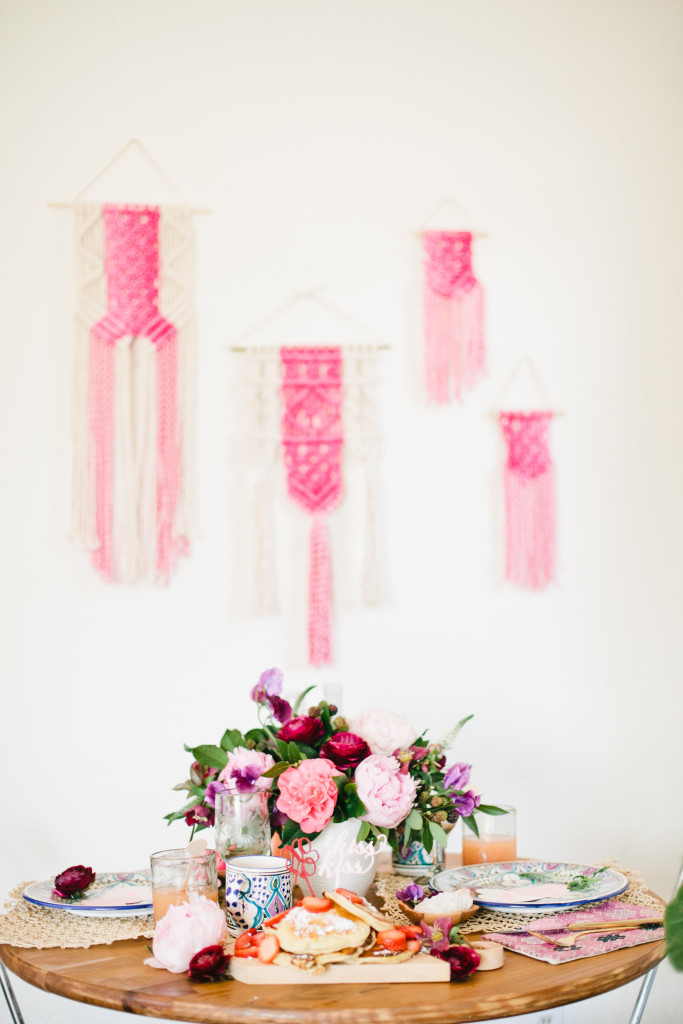 Gotta love Boho Pillow and all of her creations!  We had her create these custom napkins for us and we use them again and again!!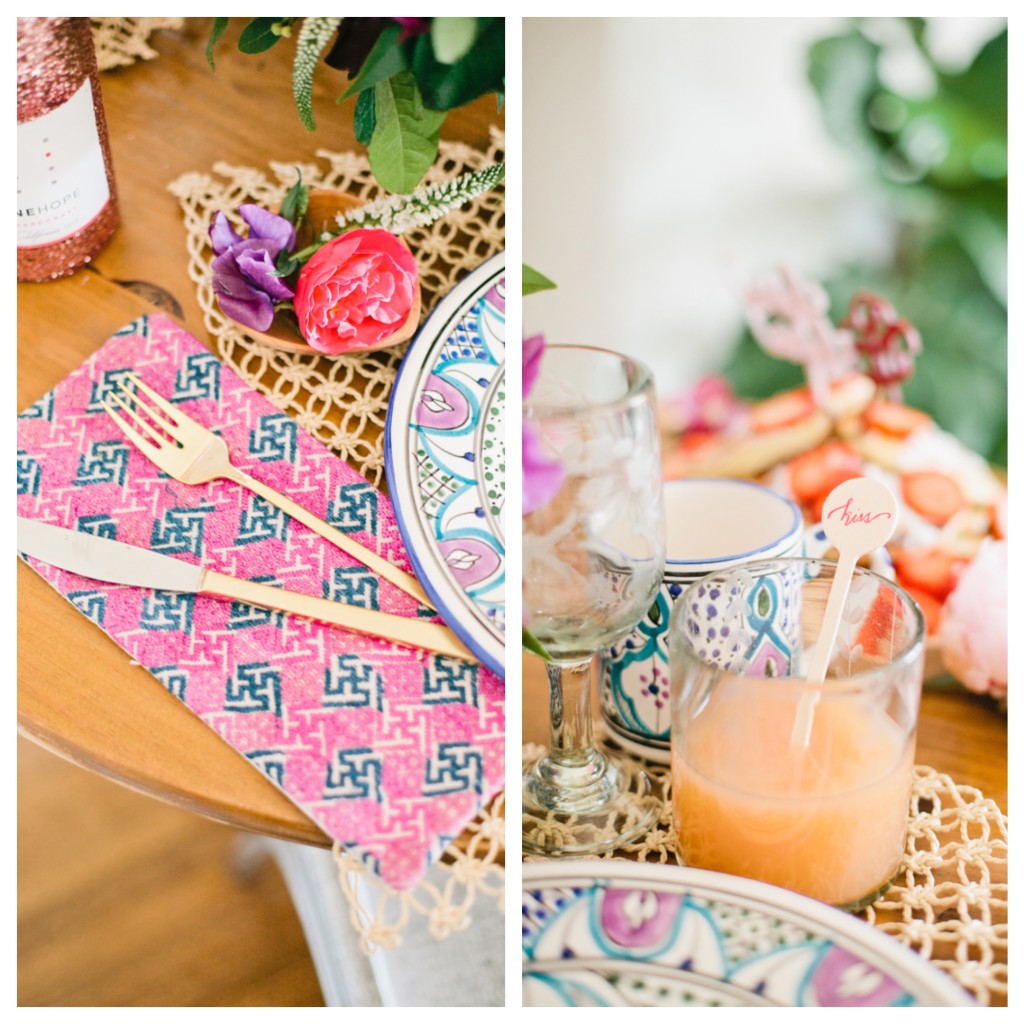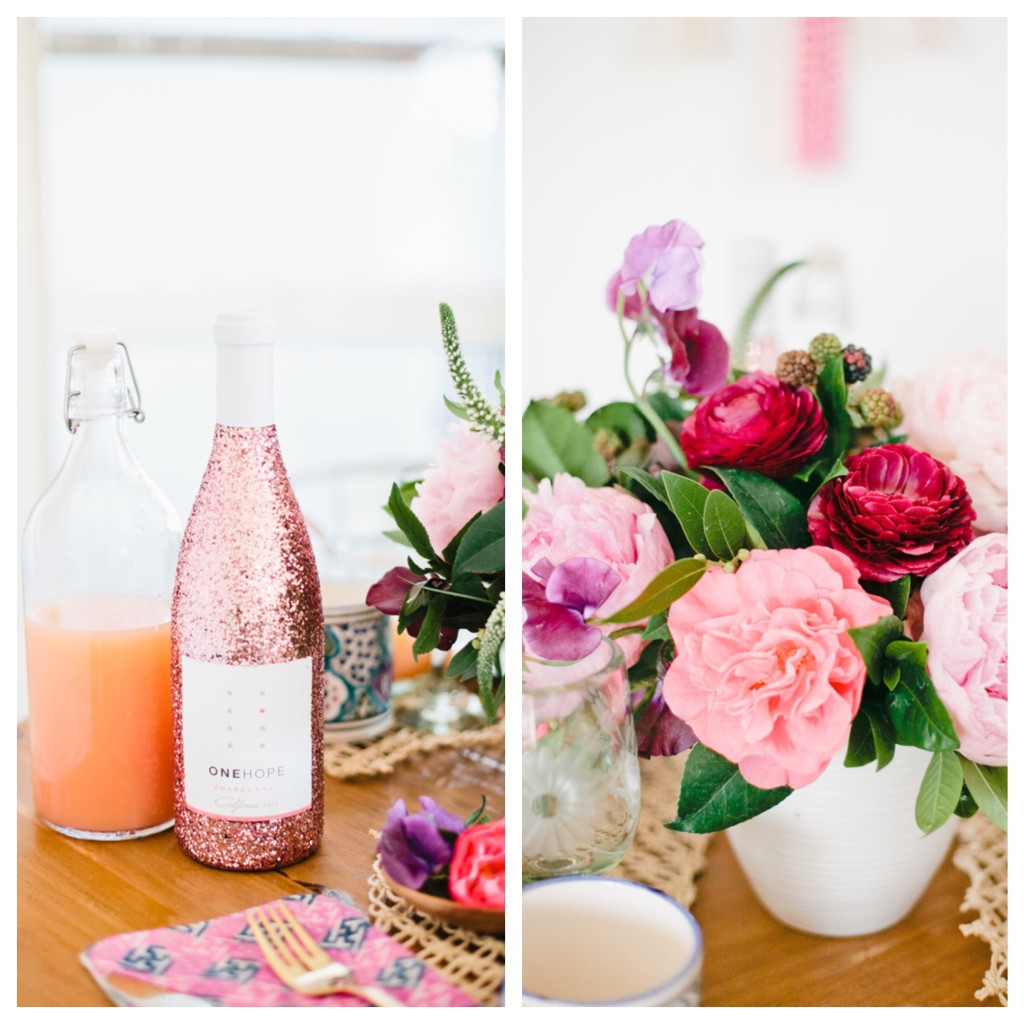 For florals we asked our girl Meagan of MV Florals who came through with the most gorgeous arrangement, and it's always fun to play with some extra blooms here and there.  Valentine's Day doesn't have to be about red roses, we like this mix much more!!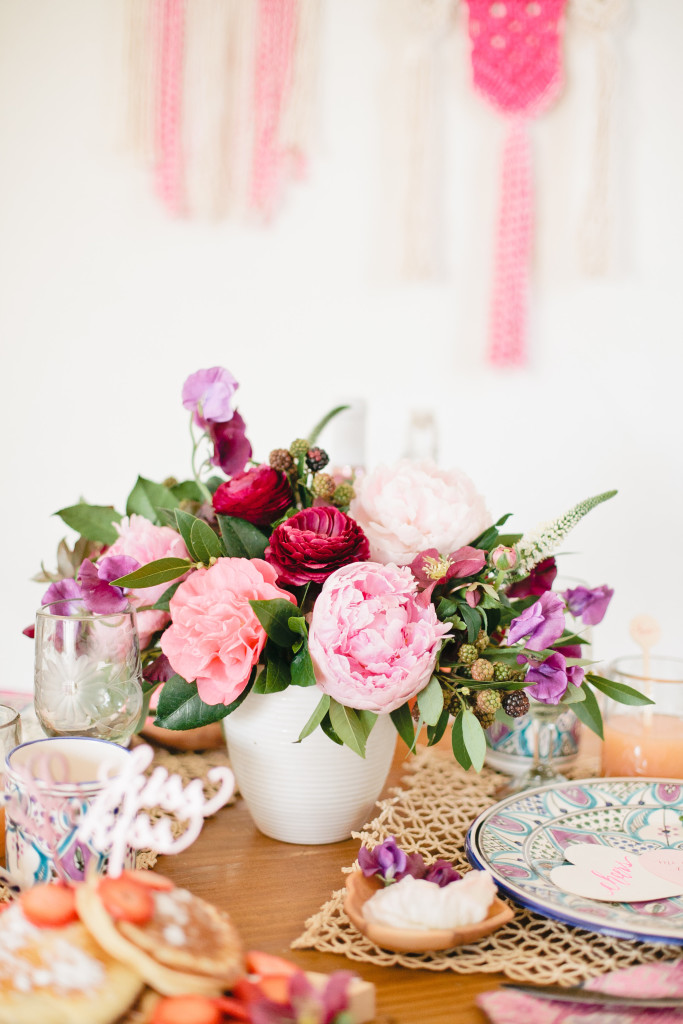 One Hope Wine has the sparkliest and yummiest bottle to pop, we love that their wine is not only pretty but also delicious!  And best of all it goes to a good cause.  For every two bottles of this gorgeous pink glitter Chardonnay bottle fund a clinical trial for one woman with breast cancer.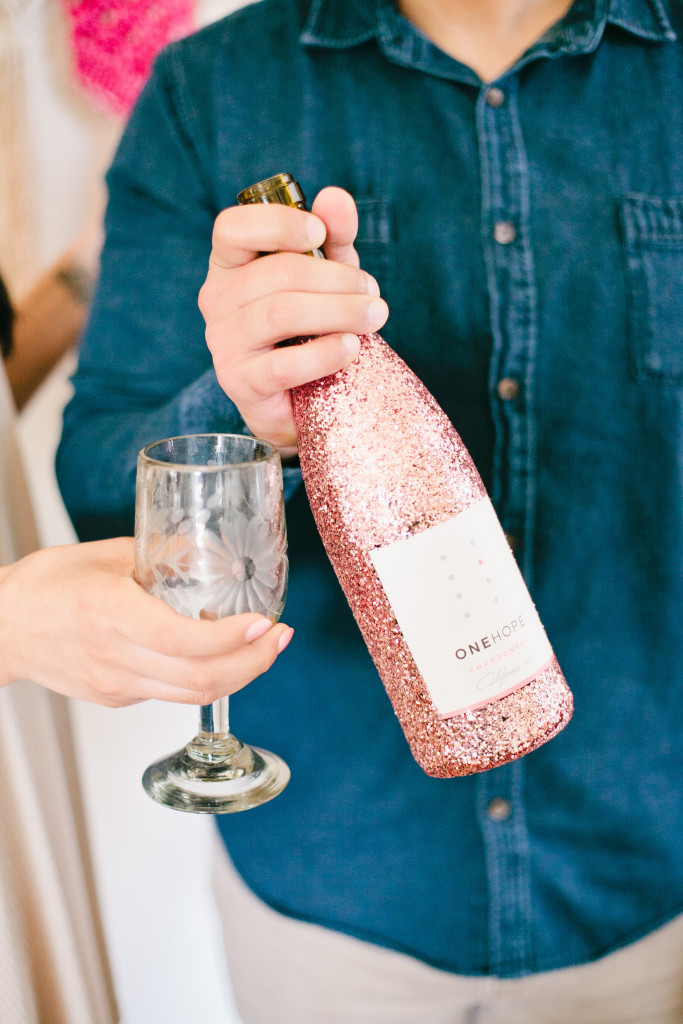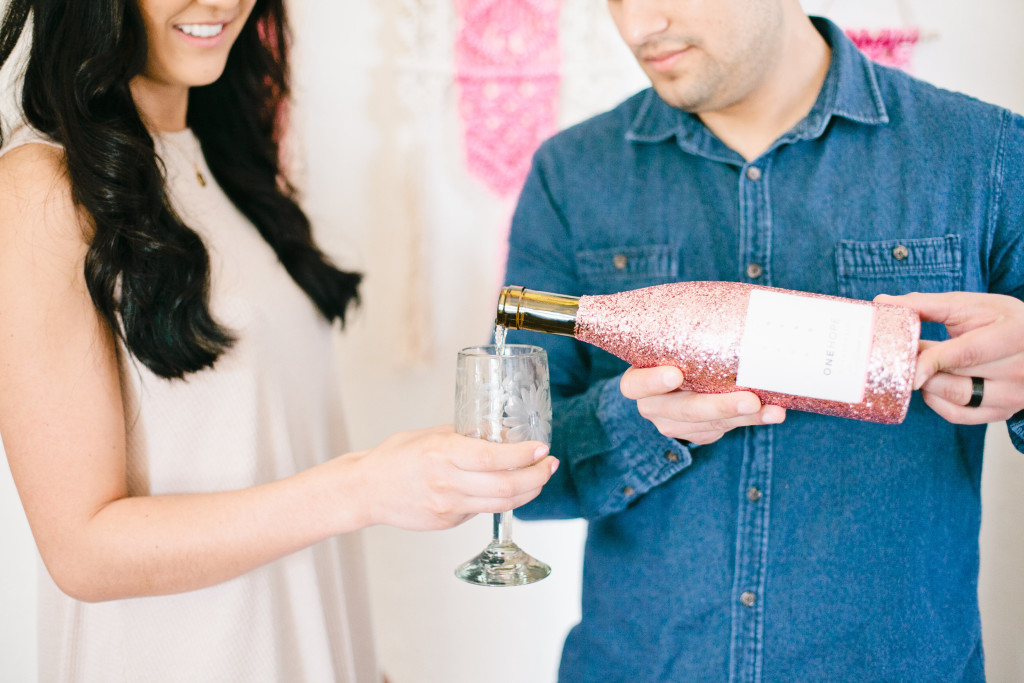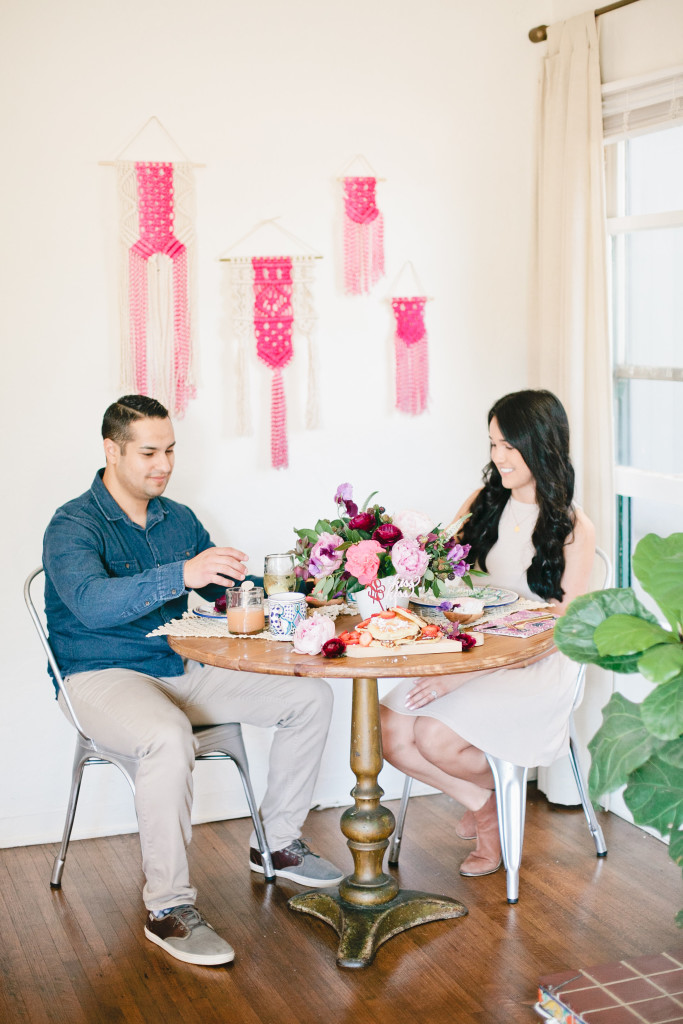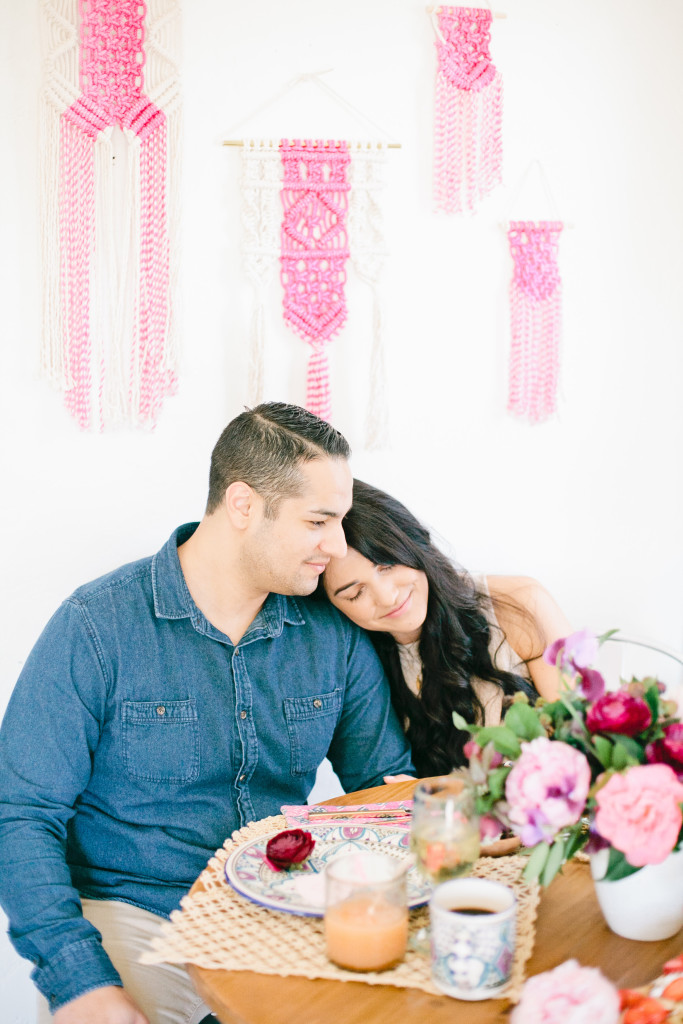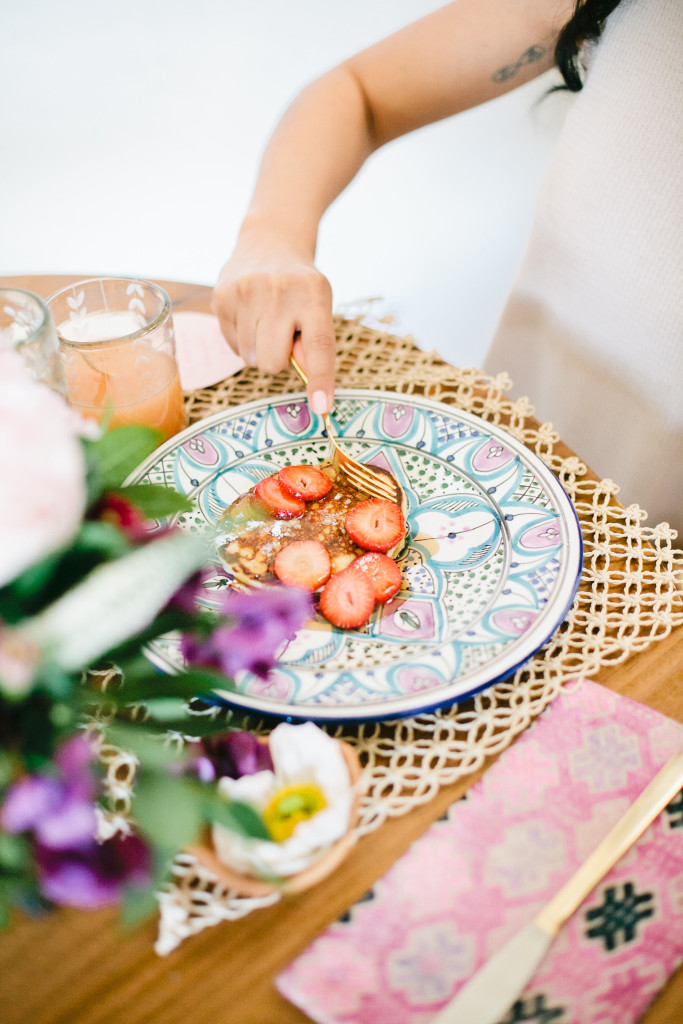 How cute is this couple?!  Cheers!!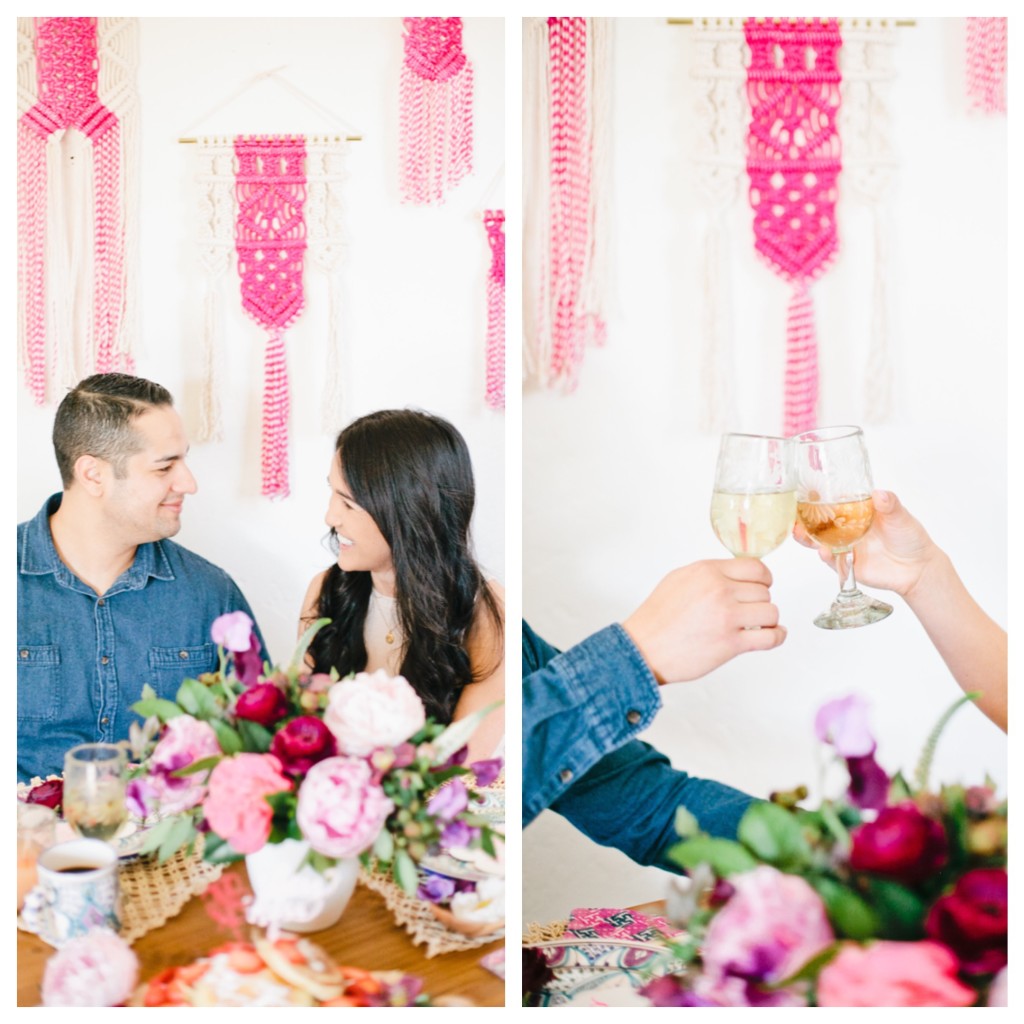 Now after the champs you've gotta have some cuddles and cards!  Laura Hooper does it again with her cute card collection, we fell in love with her sweet collection.  And how pretty does this center piece look in the Little Market basket?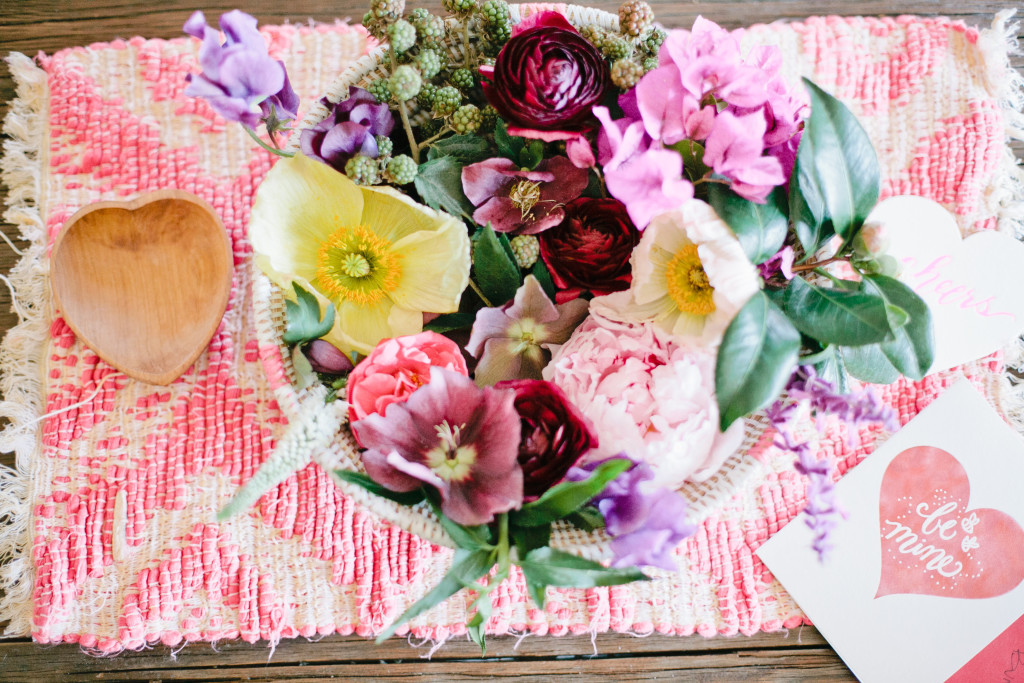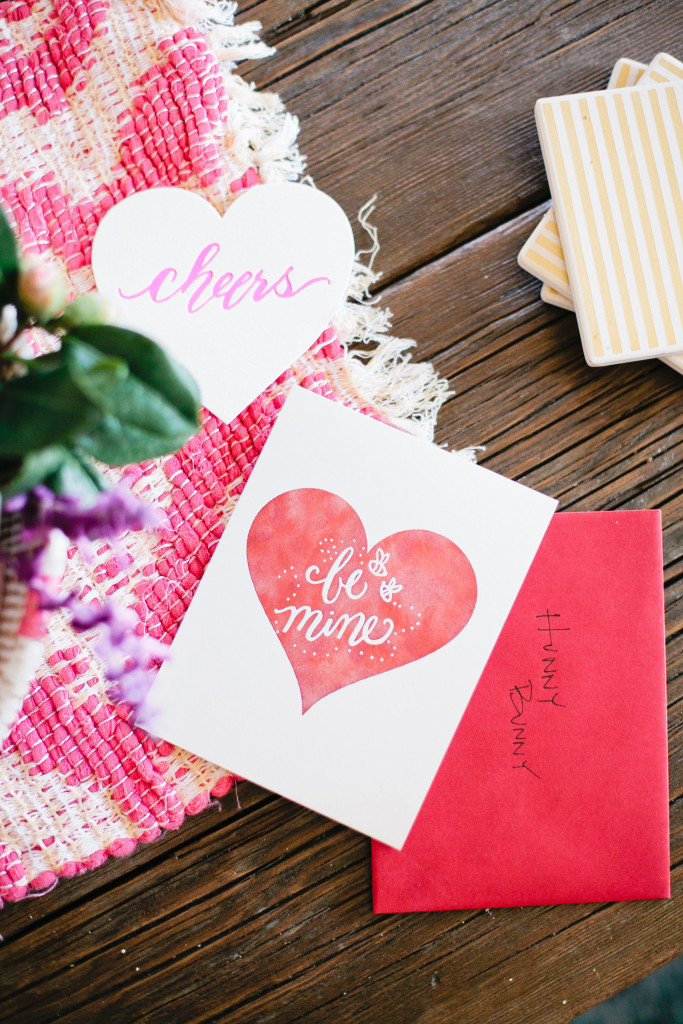 The only way to cuddle if you ask me is with Gunn & Swain and Boho Pillow!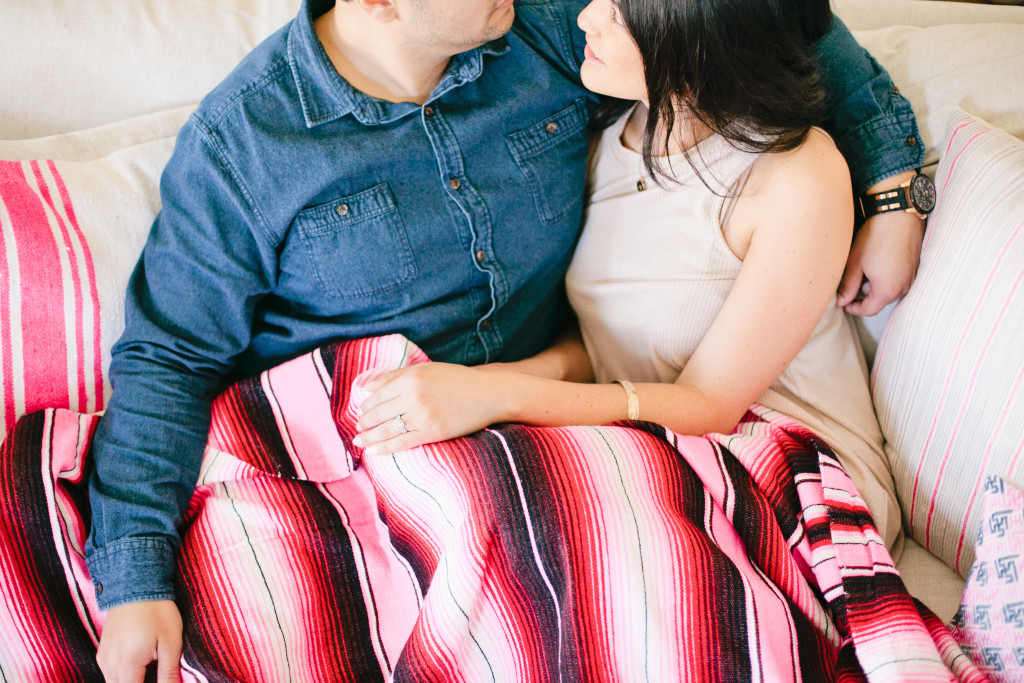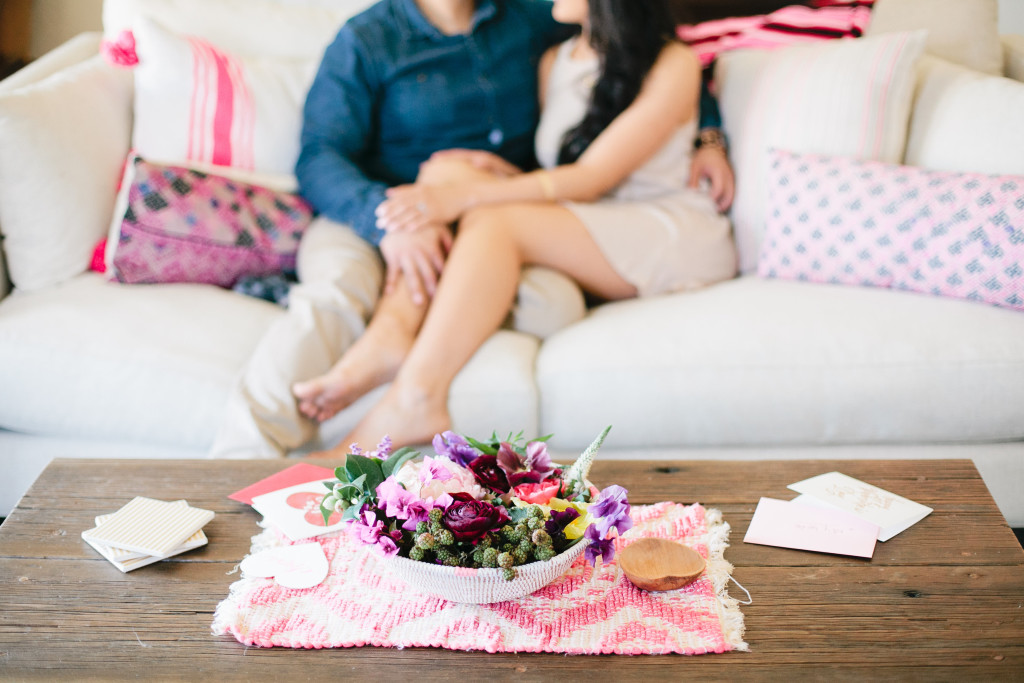 Now does Valentine's Day get any more romantic and intimate as this?!  I don't think so!  I'm loving how cozy and sentimental this is, I may even have to recreate it with my own hubby, anyone in for babysitting a toddler?!

xx
Jacquelyn