Nothing screams Summer more than grilled corn on the cob. It is the essential summer food. An ear of summer corn is candy-sweet and tender enough to eat raw. Whether you're grilling those bad boys or throwing together a simple salad, corn at the peak of the season is always the way to go. My husband makes this awesome chimichurri sauce that he puts over grilled flank steak, so good! I would seriously put it on anything, and that is when I had the genius idea to put it on grilled corn. He won't give it to anyone, not even me! Roll of the eyes. So I had to figure out my own, and I have to say, it's pretty darn close to his. Shucks, you just can't beat fresh grilled corn with fresh herbs sprinkled on top. Who's with me?!?
I have been patiently waiting to bring out these fun Crate & Barrel Enamelware black rimmed plates for summer! Shop all these Beijos favorites at the bottom of the post.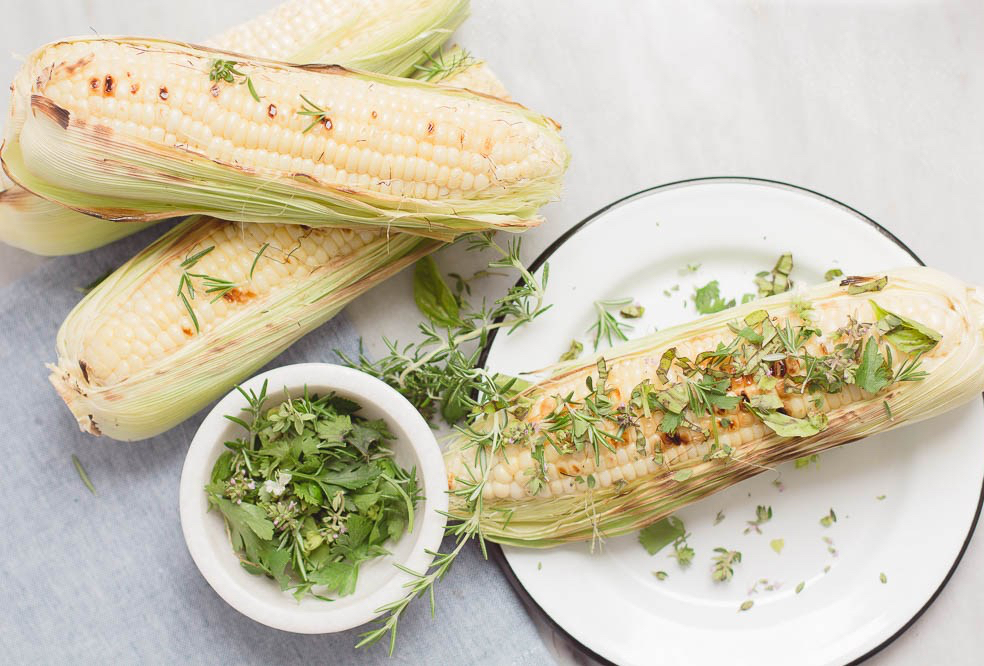 Grilled Summer Corn with Chimichurri Sauce
I N G R E D I E N T S
6 White or Yellow Fresh Corn, not husked
2-3 sprigs fresh rosemary
1/2 large handful fresh basil
2-3 sprigs of fresh lemon thyme
1 large handful fresh parsley
1/2 large handful fresh cilantro
1 tablespoon Olive Oil
3 tablespoons Red Wine Vinegar
1 Jalapeno, chopped (seeded or not seeded, your choice)
Fresh lemon juice
Salt and Pepper
D I R E C T I O N S
Light up that grill. Peel back your husks and remove the silk from the corn. Fold the husks back up, and throw on the hot bbq naked. Grill the corn over moderate heat, turning, until the kernels feel tender, 15 minutes.
While your corn is on the grill, prepare your chimichurri sauce. Now, this is where your own taste buds call the shots. You can either throw all the herbs into the blender or just roughly chop. I like to roughly chop cause I like the look and taste of herbs, for some people that might be too strong. Up to you! You can also prepare this sauce hours or a day before. The longer it sits together, the better it is. Place all ingredients in either a blender and mix together or a bowl if you are going the rustic route. Taste and adjust your salt and pepper along with your vinegar for your liking.
Husk your grilled corn, and top it with your chimichurri sauce. Serve immediately.
Serve immediately.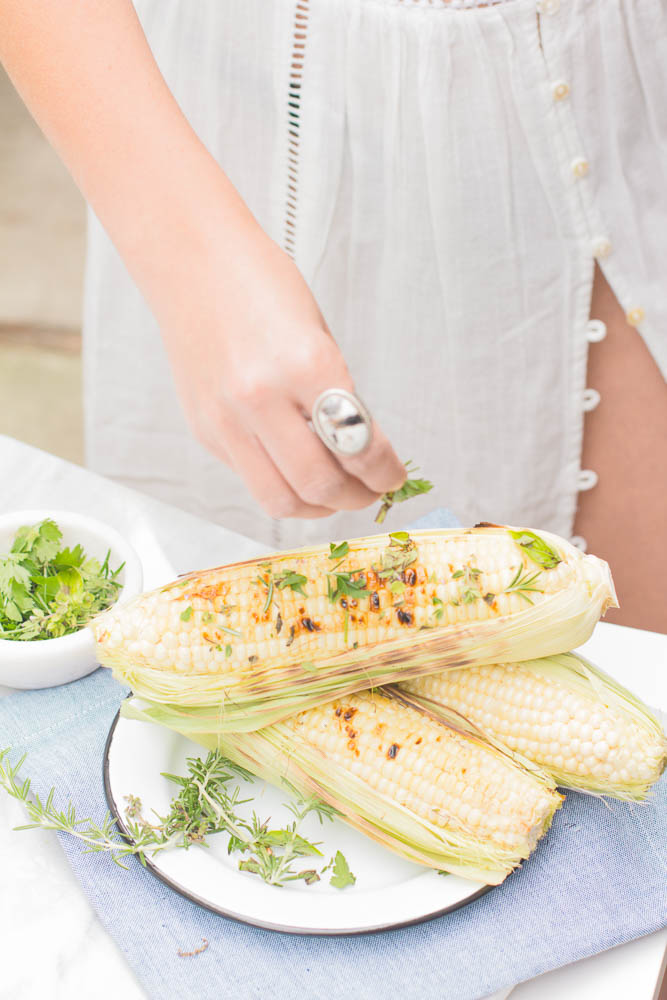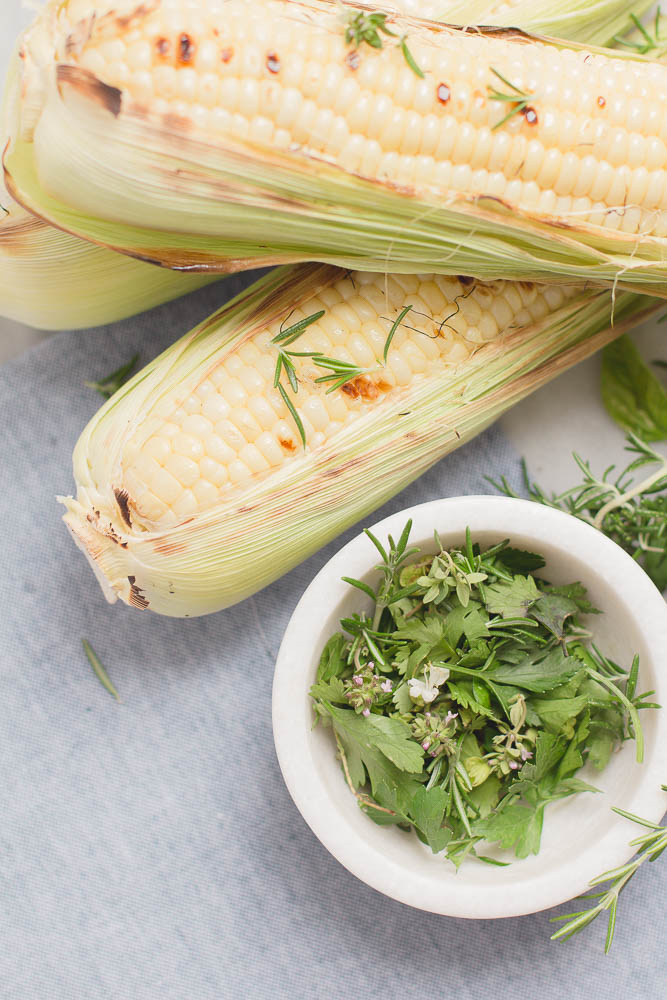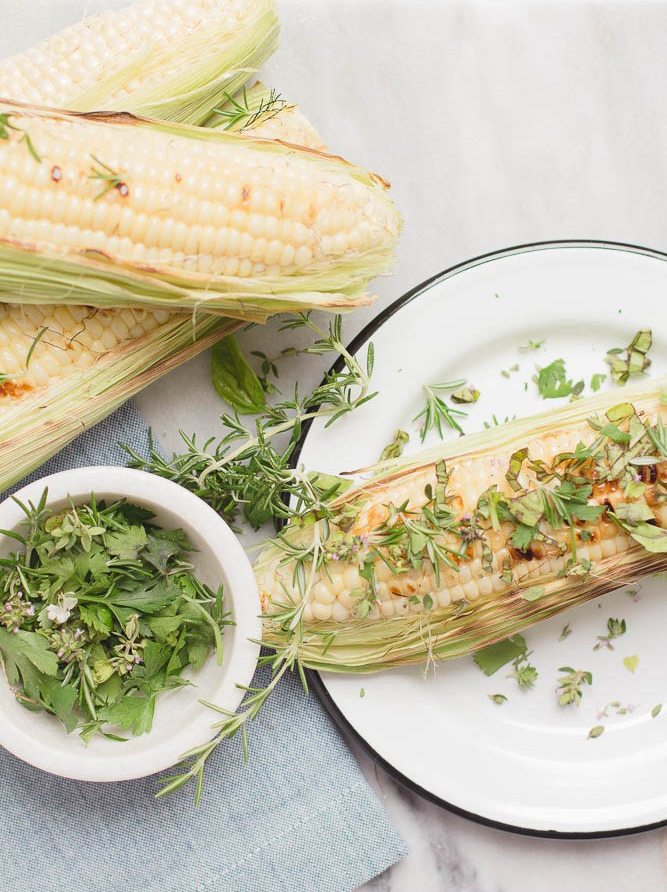 Get it all here!
Happy Grilling!
xx
Abby