What's the best way to celebrate Halloween?! With a slime party of course! Said no mom ever, haha… But hey, I'm an adventurous (or crazy) mom, and I went for it! If you have kids I'm sure you understand the fascination with slime, it's a trend and kids LOVE it. Just like the tie-dye party we threw this past summer, I thought a slime party would be fun. A good way to have a creative and fun playdate… Little did I know how stressful it would be!
I am not going to sugar coat it, this party was next level crazy town. The pictures may not look like it but if you look closely I think you can see my blood vessels ready to pop out of my head. But seriously, in the end, this party was very fun, just the slime part caused a bit of anxiety for yours truly… Nothing wine can't help, right?! Keep scrolling to see how much fun the kids had, and please let me know what slime recipe you love because apparently mine was not up to par, haha!
Photos by my very patient friend Corrie Lynn Photo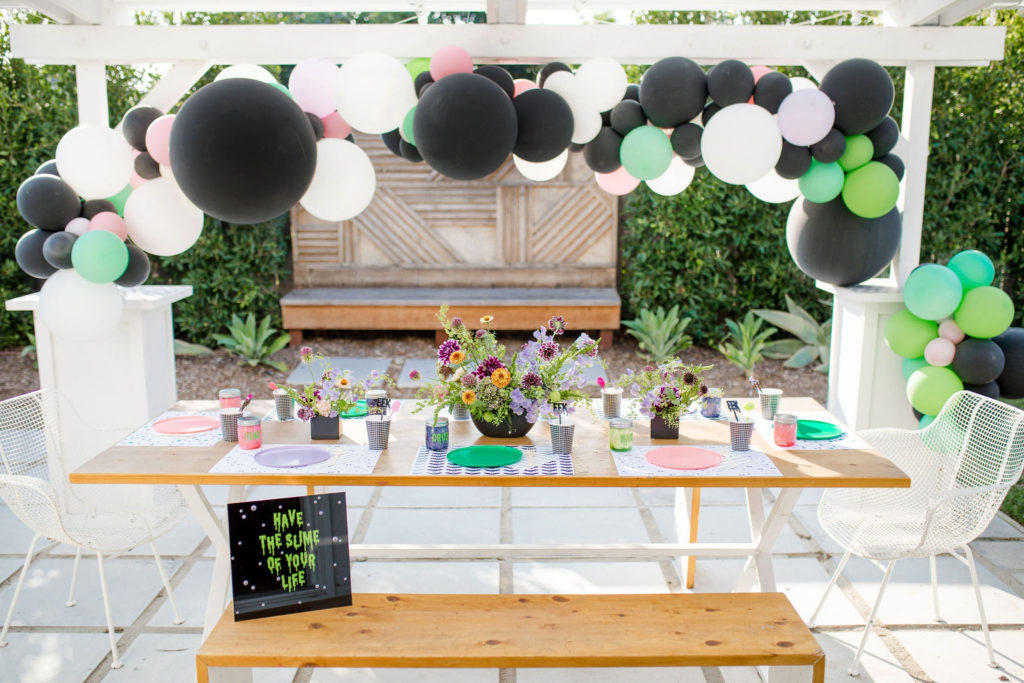 Starting it off with the cutest invite by Leanna of David & Leanna. She is always super creative and I love all the details she did for this one, you could say she gives me all the googly eyes, haha! And yes, the puns are always good when it comes to Beijos!!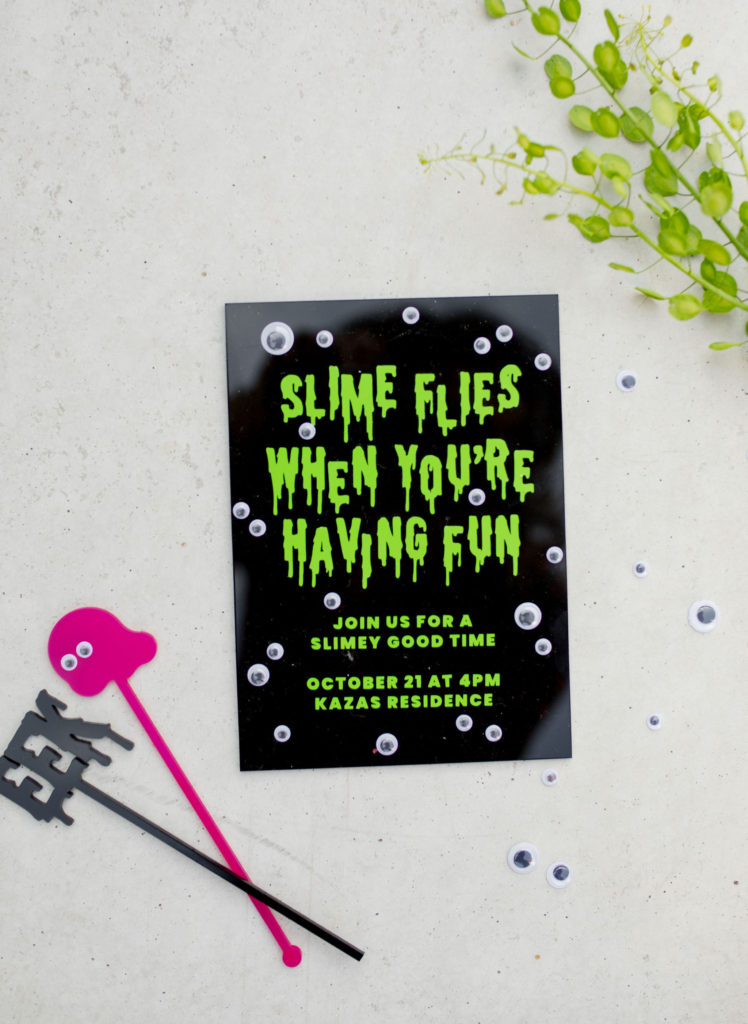 I set this party up in my backyard like I always do, and because I don't have a death wish from my husband! He is NOT a slime fan! The Pop Shop handled the cute balloons in our fun color scheme and Not Just in Novels brought over the prettiest slime-inspired florals. Bet you never thought you'd see florals inspired by slime, only over in Beijos land…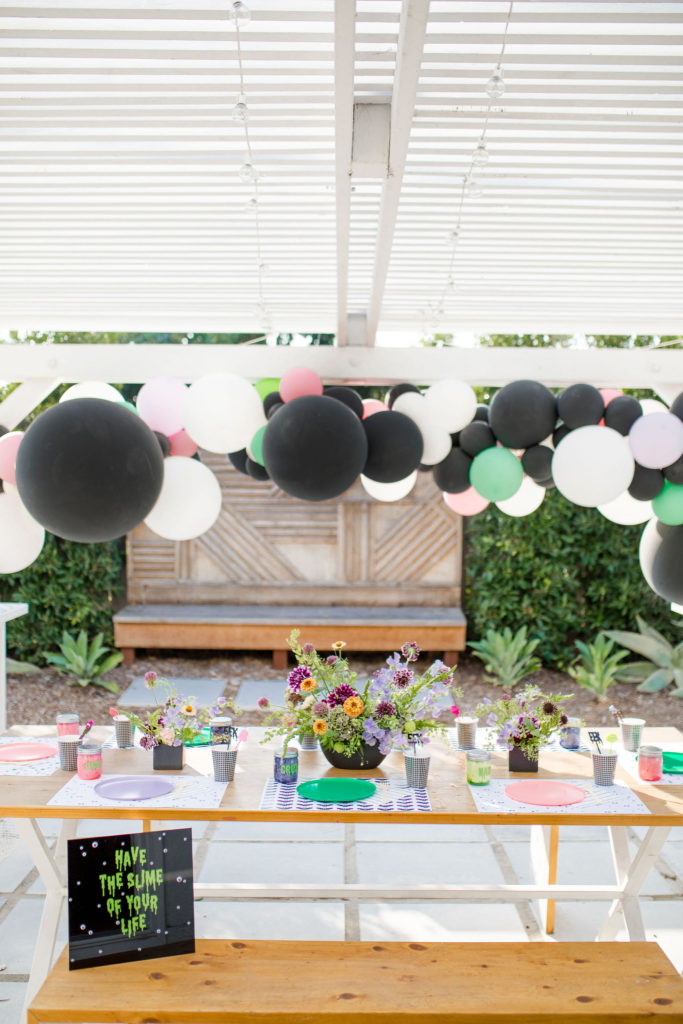 Again, you've gotta love a good pun! And now I have the song from Dirty Dancing in my head….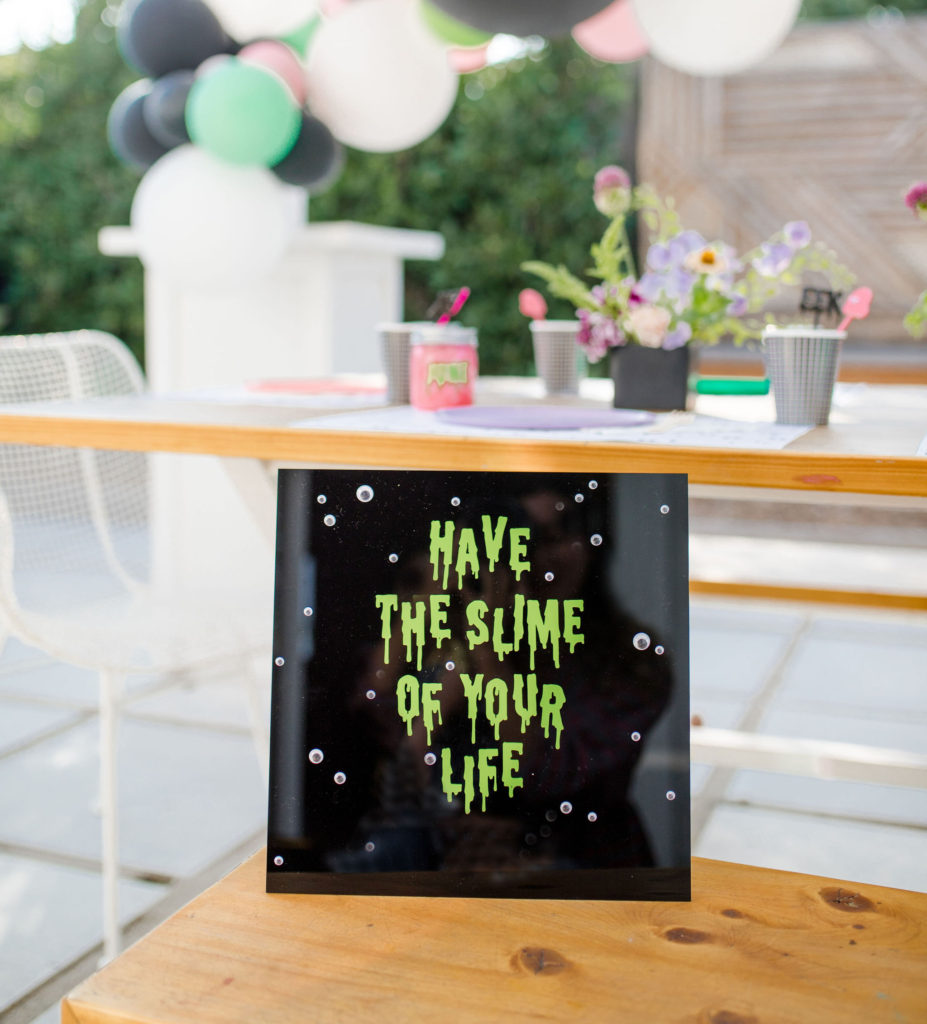 As I said, Leanna killed it with the details!! I love the placemats she created, that you can download and print for yourself here, the adorable stir sticks with the googly eyes, and of course our slime place cards. We added these amazing vinyl stickers to jars for our guests to enjoy. Such a fun way to take the slime home, in a clean way of course!
And for those bright and colorful plates I of course went with my favorite Oh Happy Day Party Shop! I love their simple yet colorful plate collection, the perfect addition to any modern take on a party! I paired them with Daydream Society's striped napkin and Knot & Bow's checkered cups.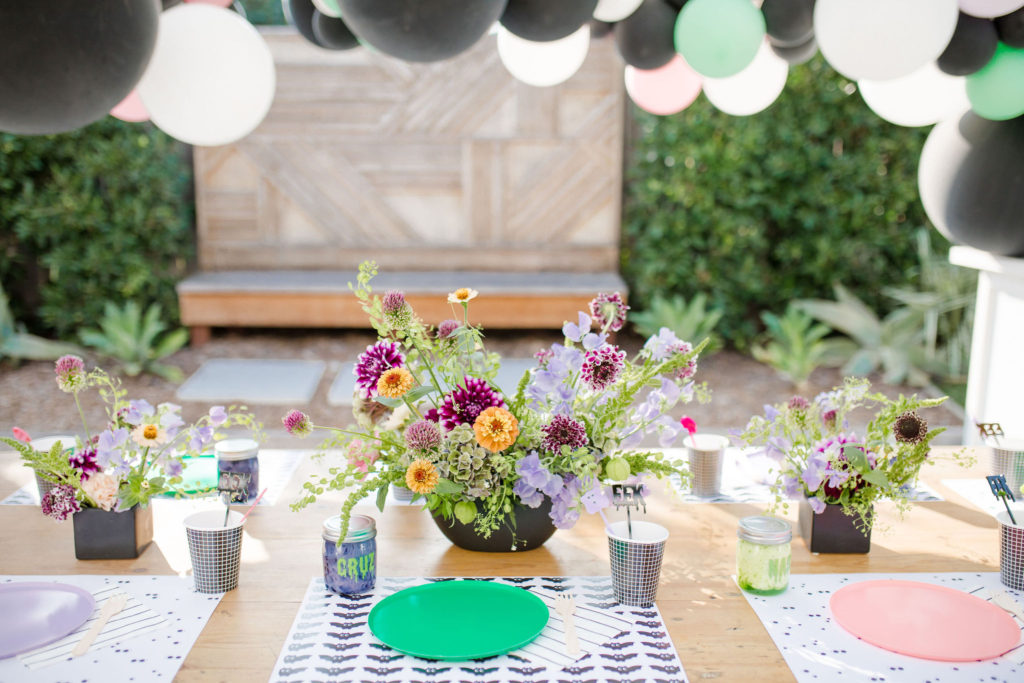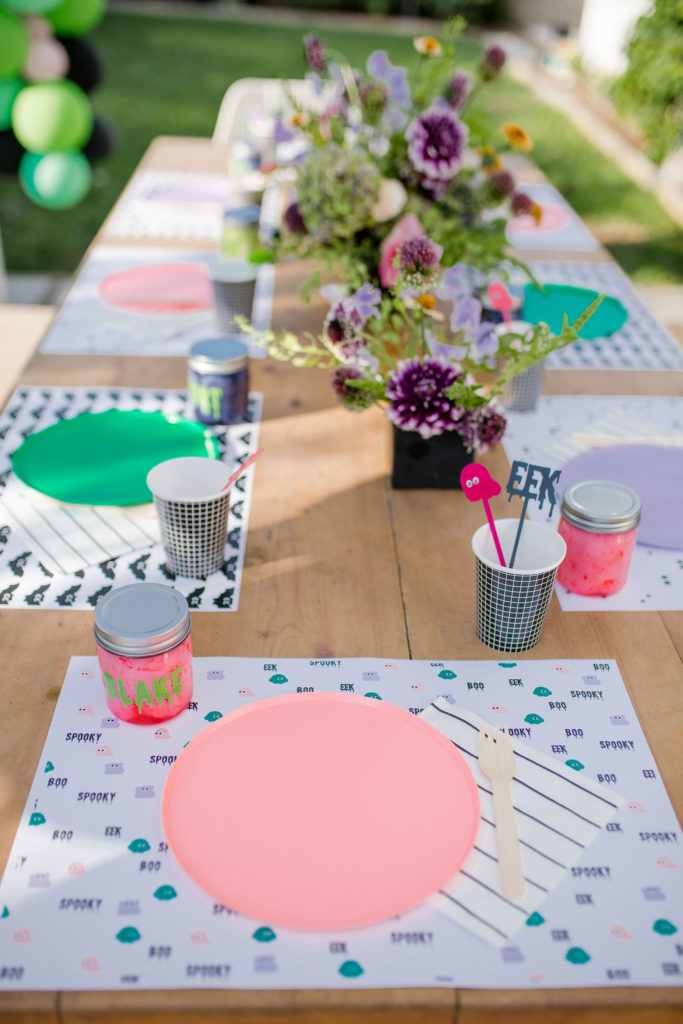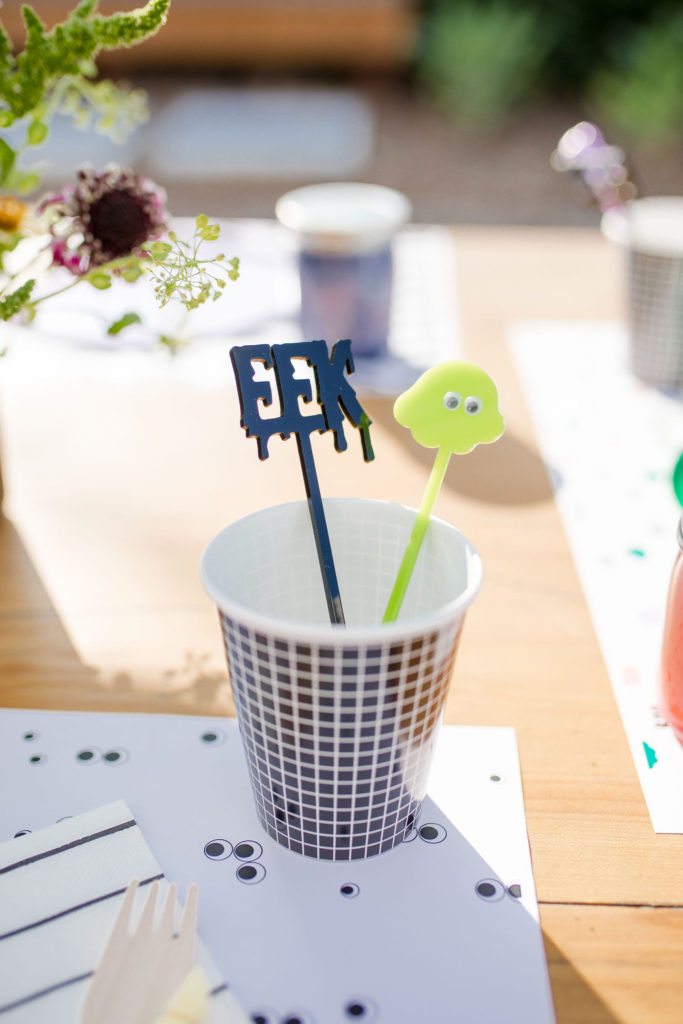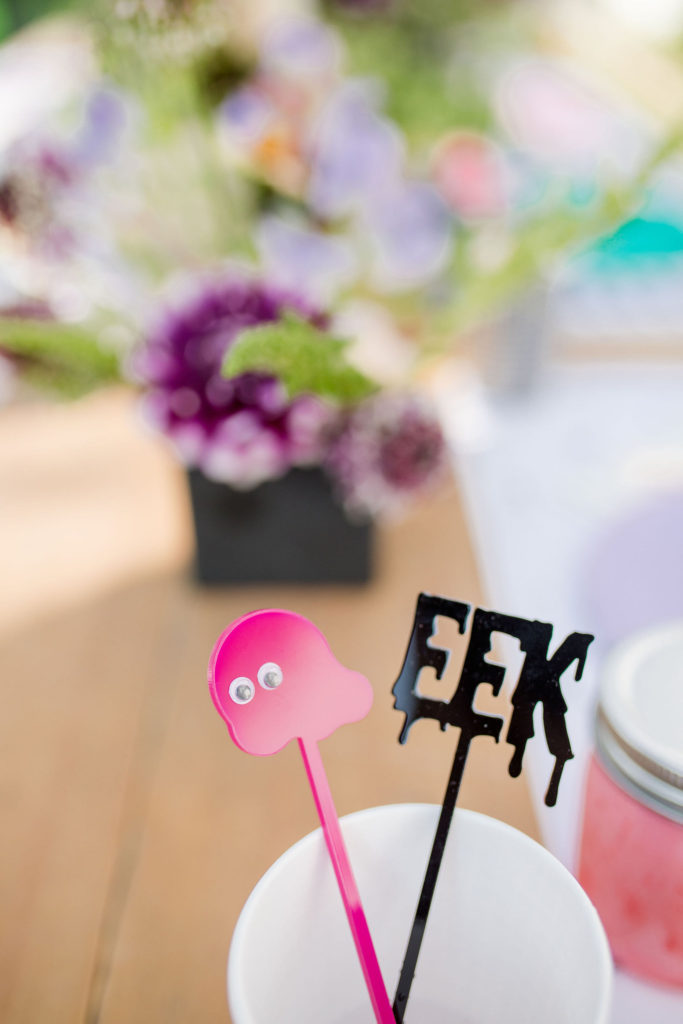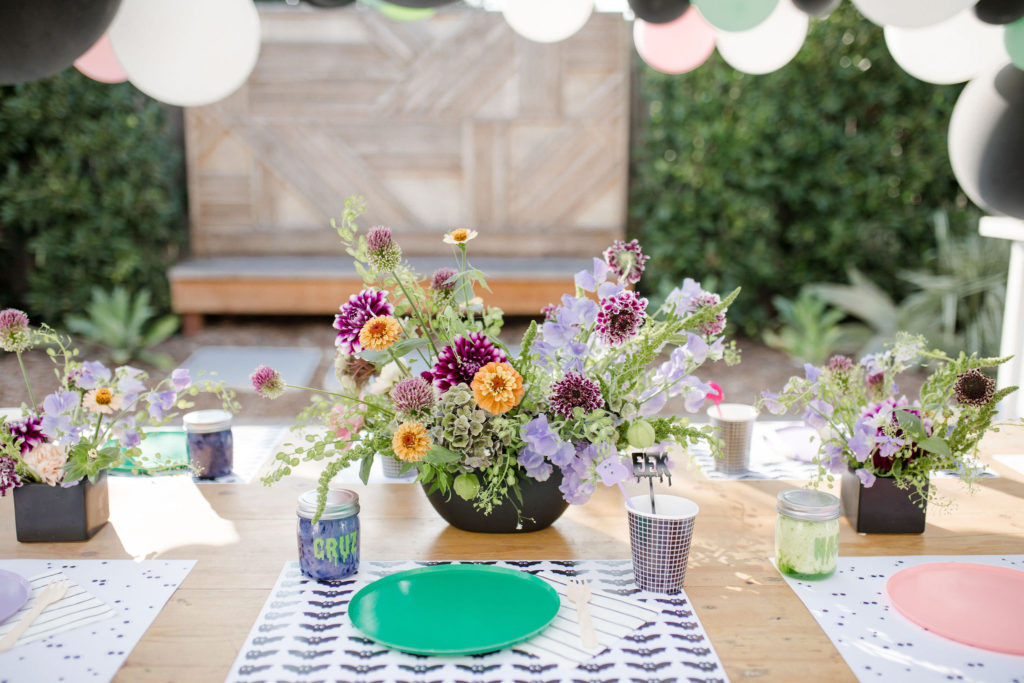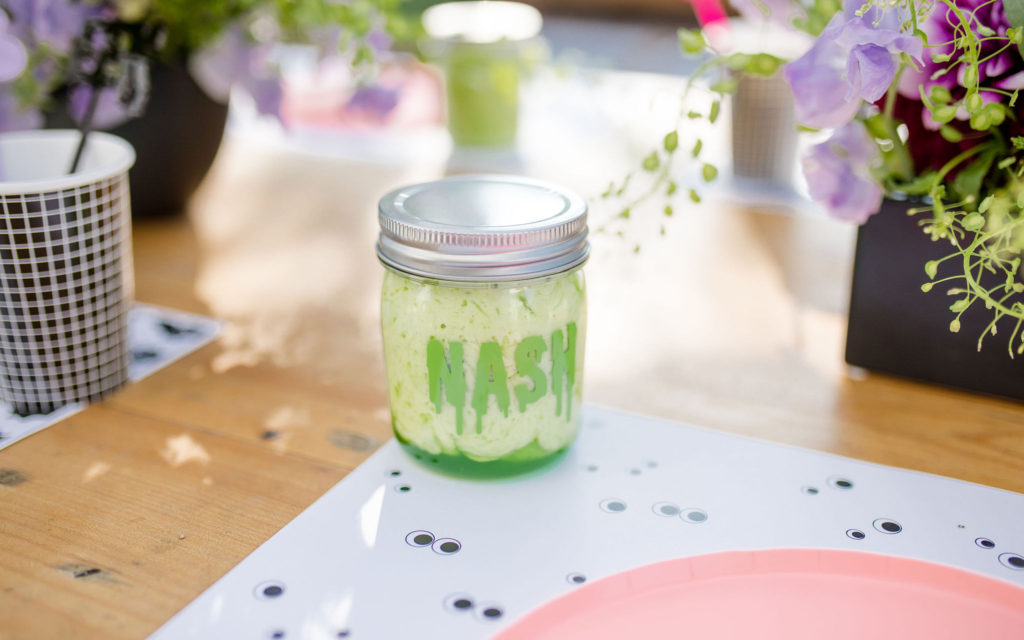 Aren't those flowers so pretty! Gosh, that Not Just in Novels is just so darn good!!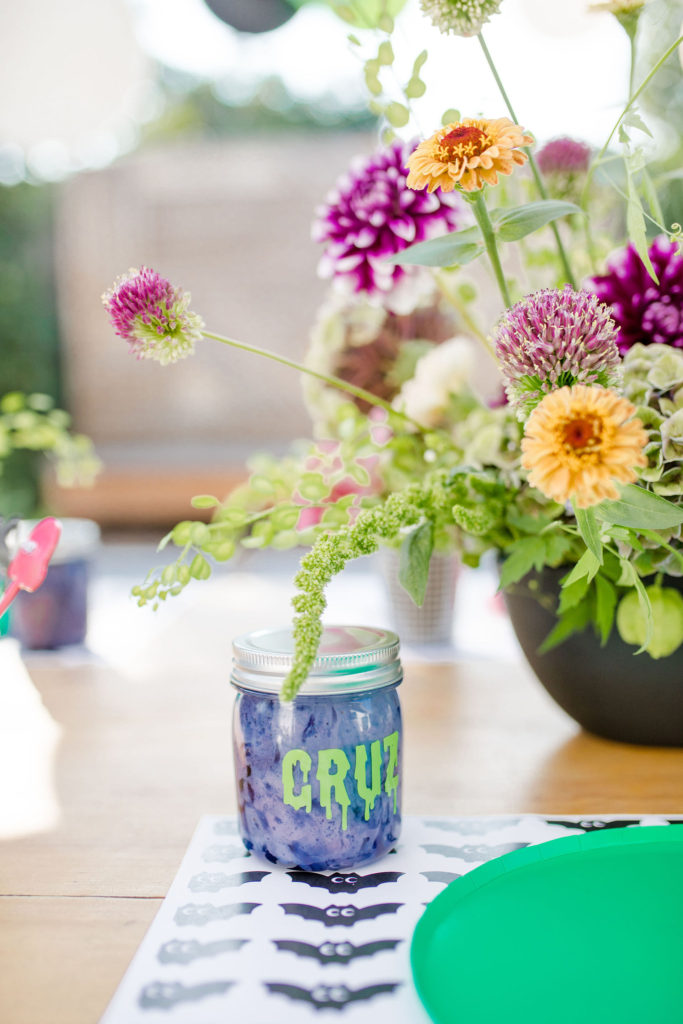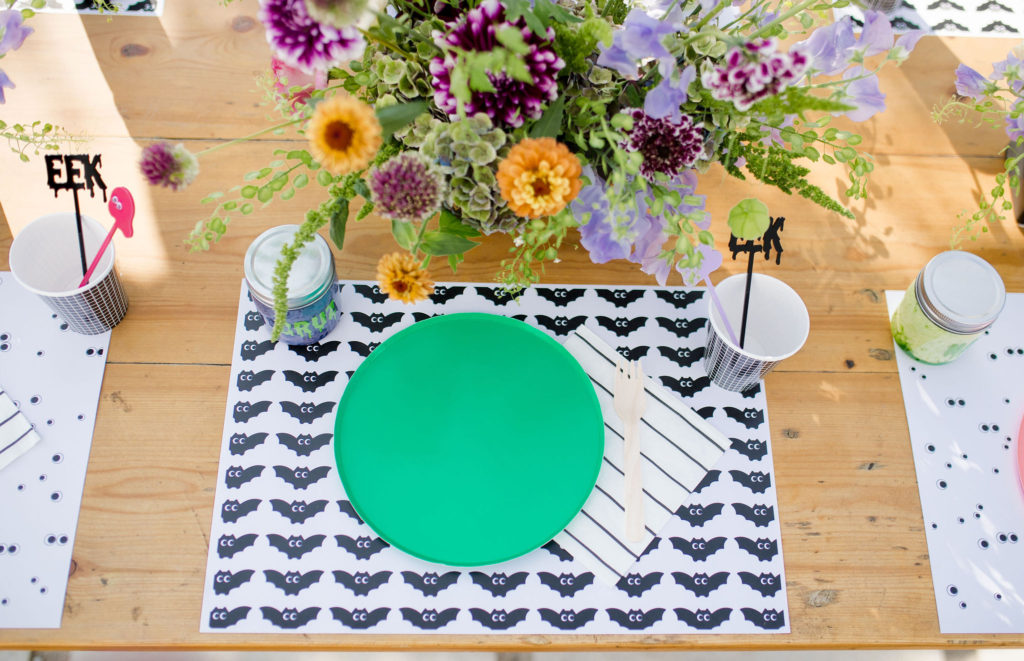 The perfect little slime party spot!!! Now let's get to sliming!!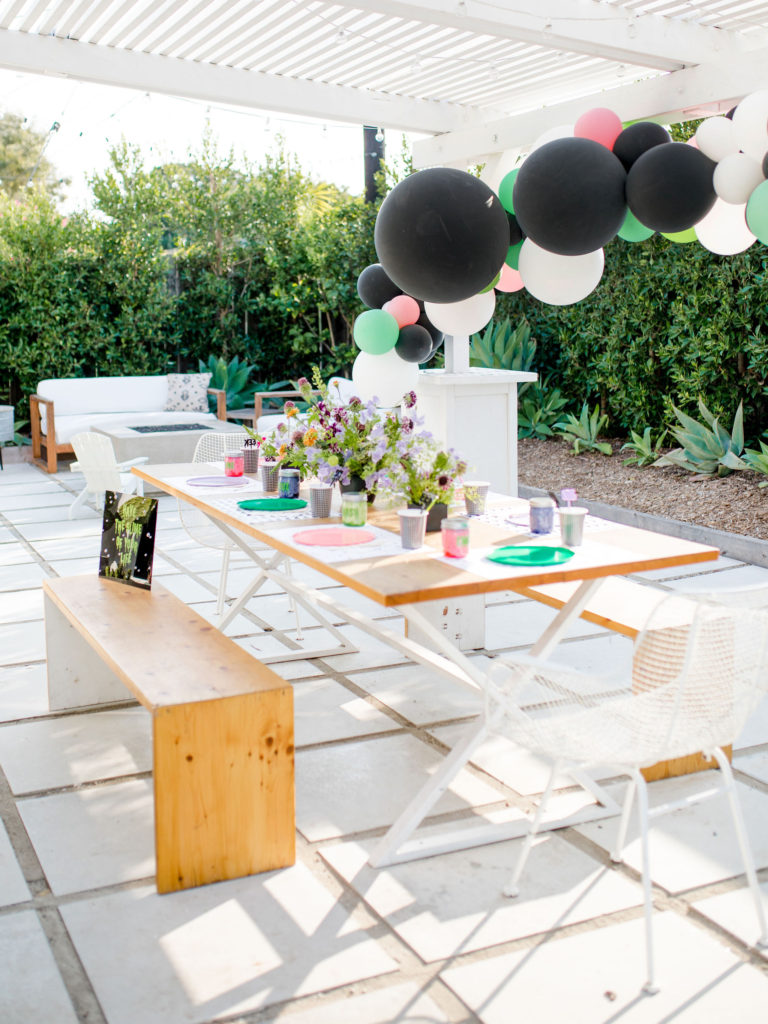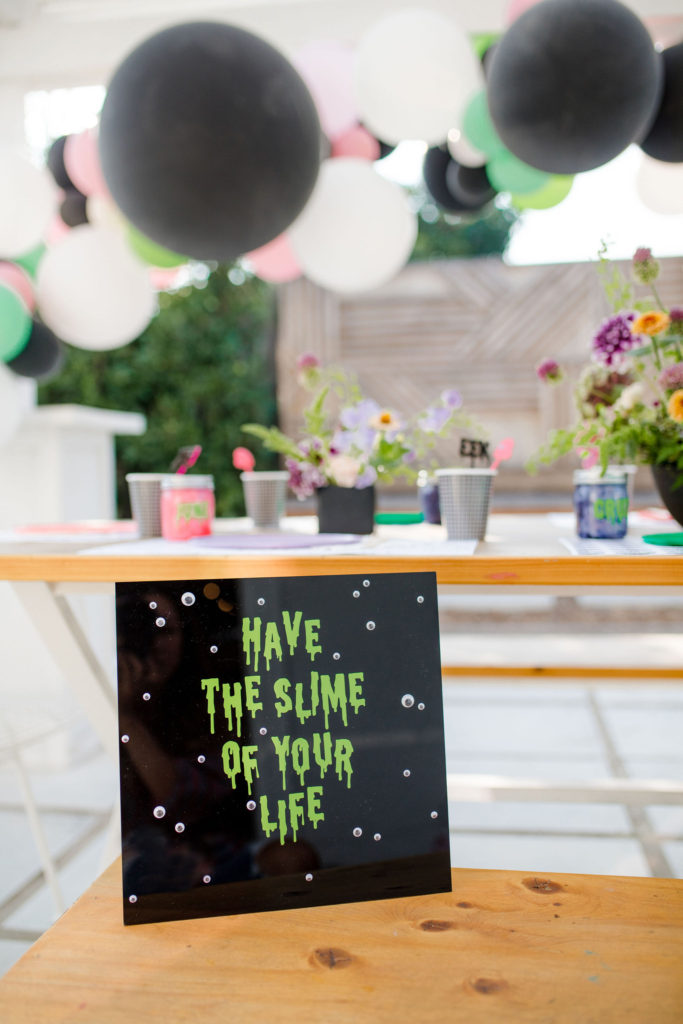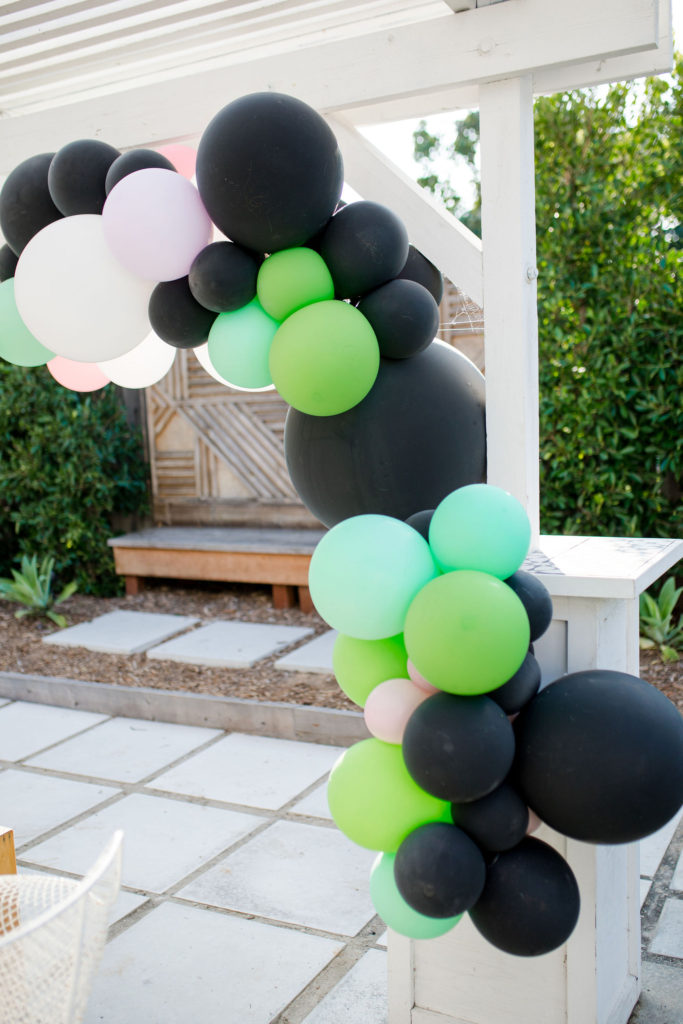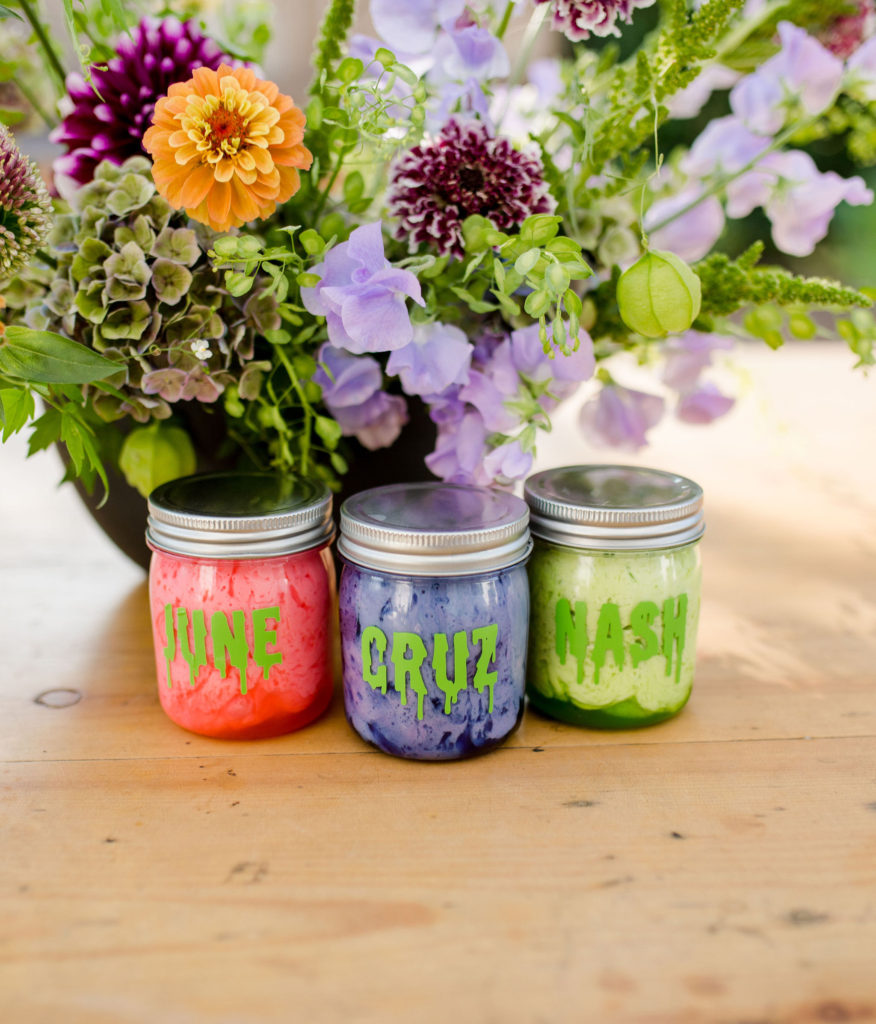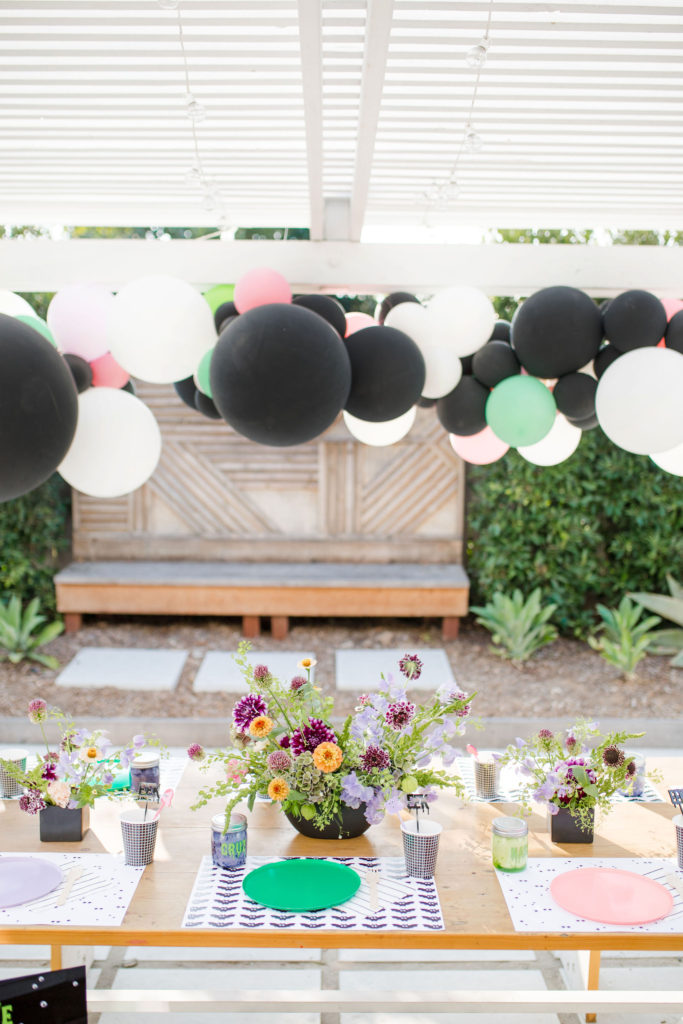 I took all the cute tabletop off and got ready for some slime with a table cover – because, DUH! I like to use these Spritz ones from Target. I also got some plastic bowls, glue, and tide. The recipe I like to use is one with just glue and tide, plus a little bit of water and food coloring. My babysitter turned me on to this recipe because it's not super sticky and doesn't ruin clothes.
Leanna created more fun decals so the kids could put their slime in their own containers. I love what she did, anything personalized is good in my book!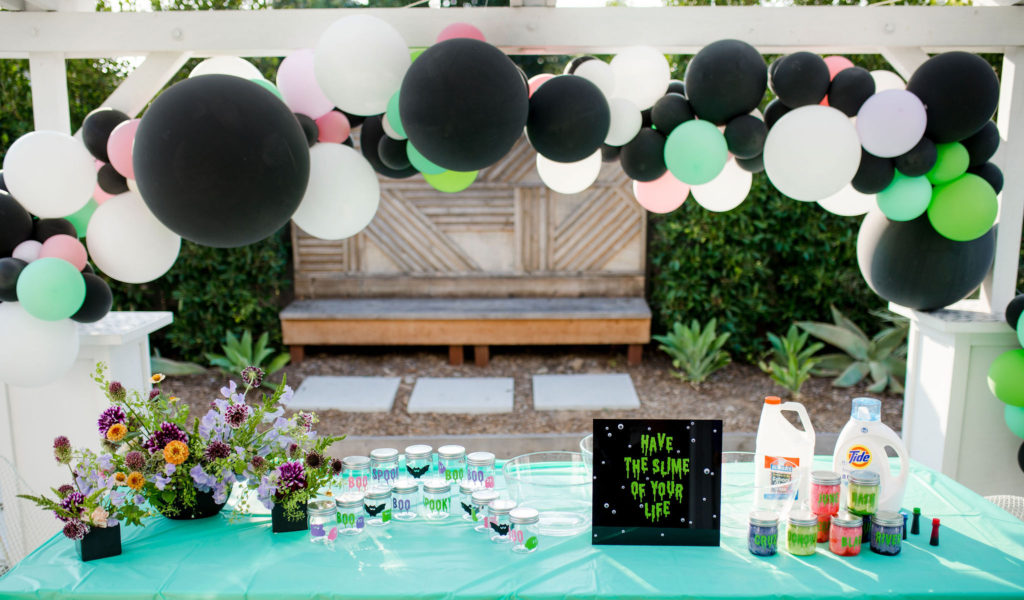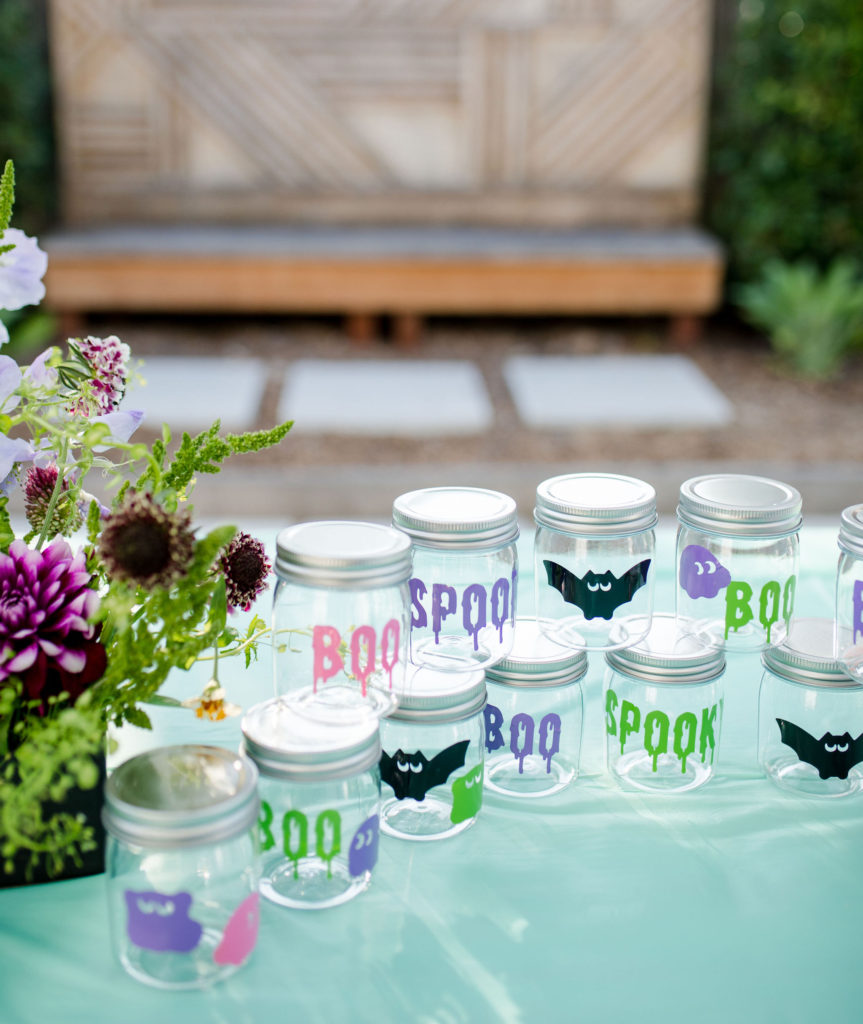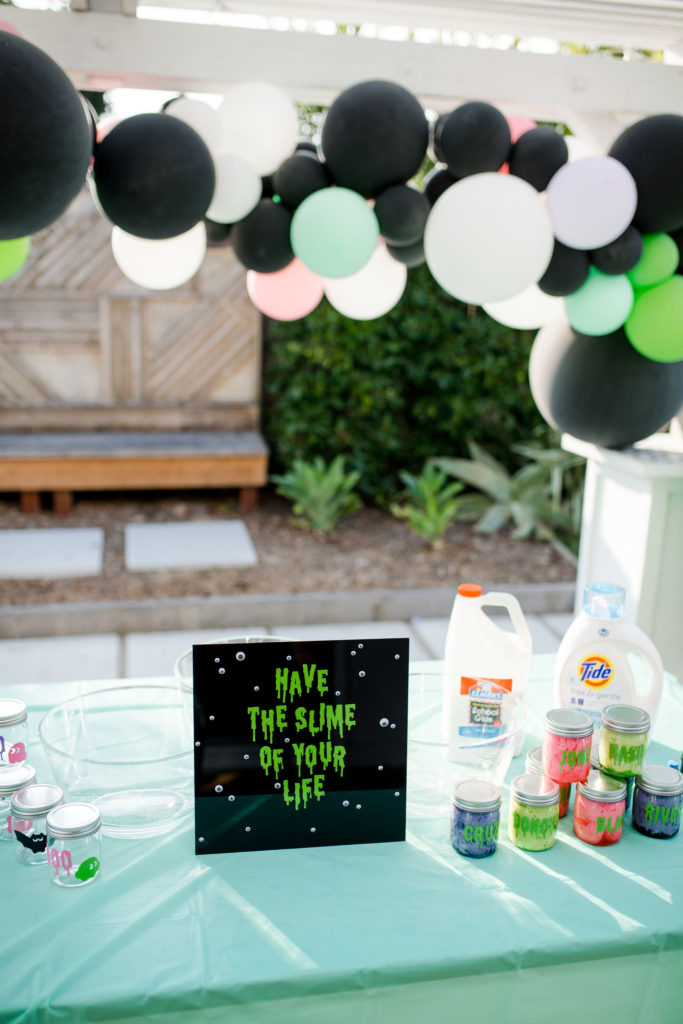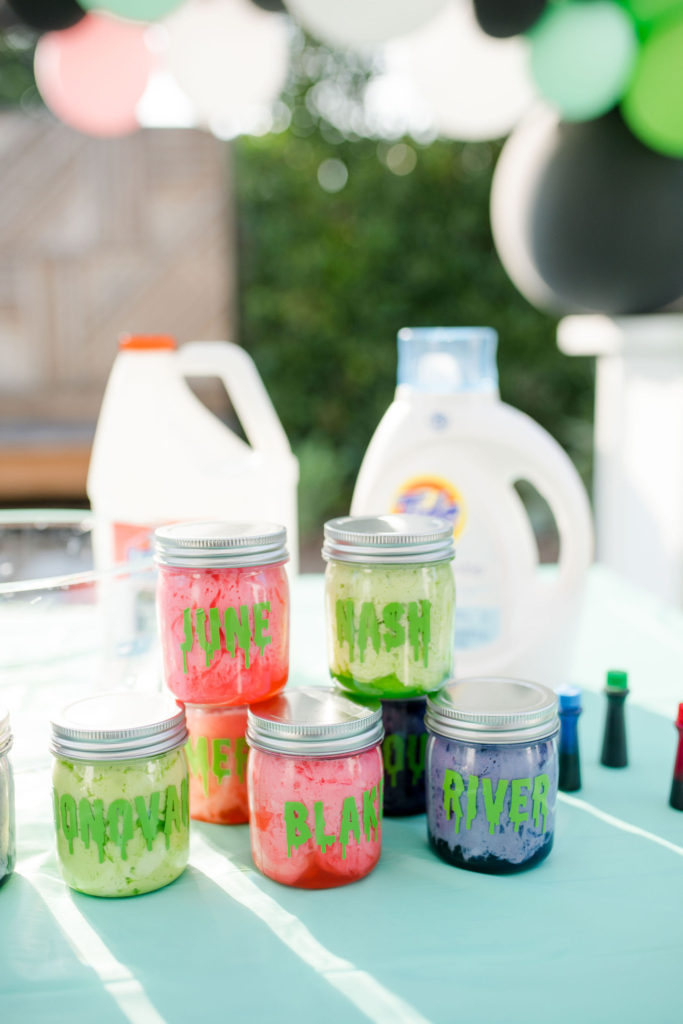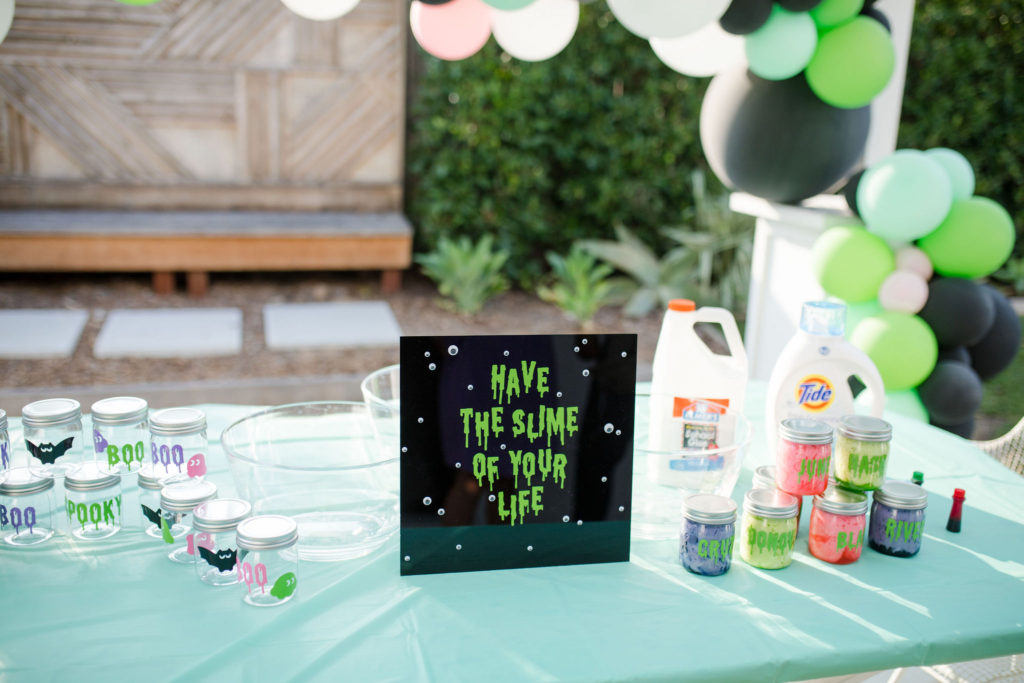 There are our cute little guests!!! Including that goofball of mine named Court on the right, haha. They are all wearing Chaser Kids, our favorite for any of our shoots! Each piece is to die for soft and I love all the fun prints they do, especially for the holidays!!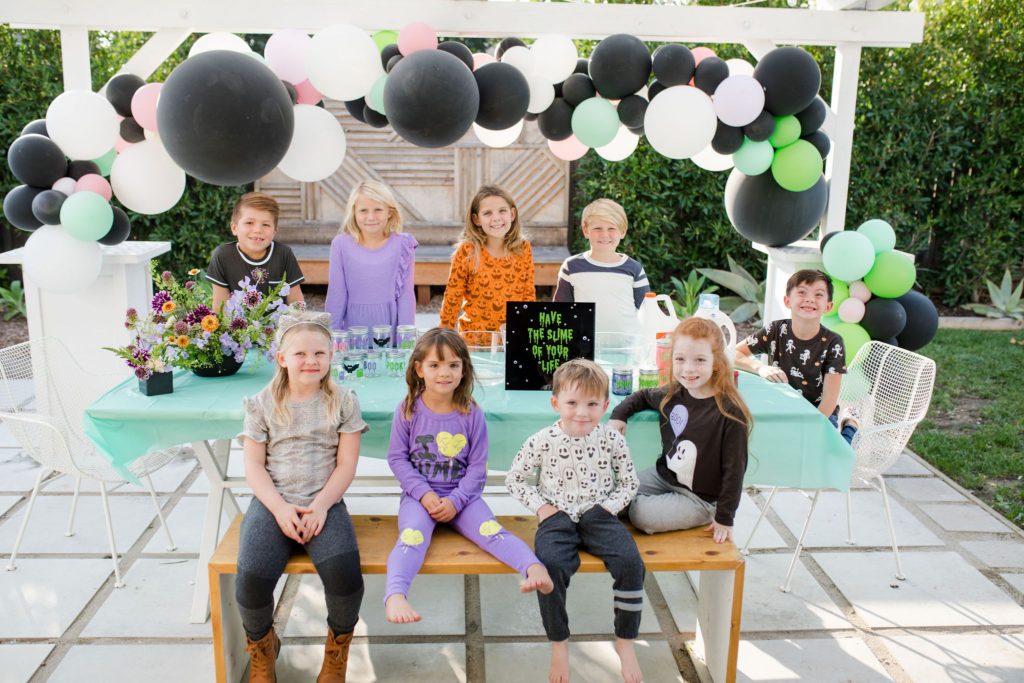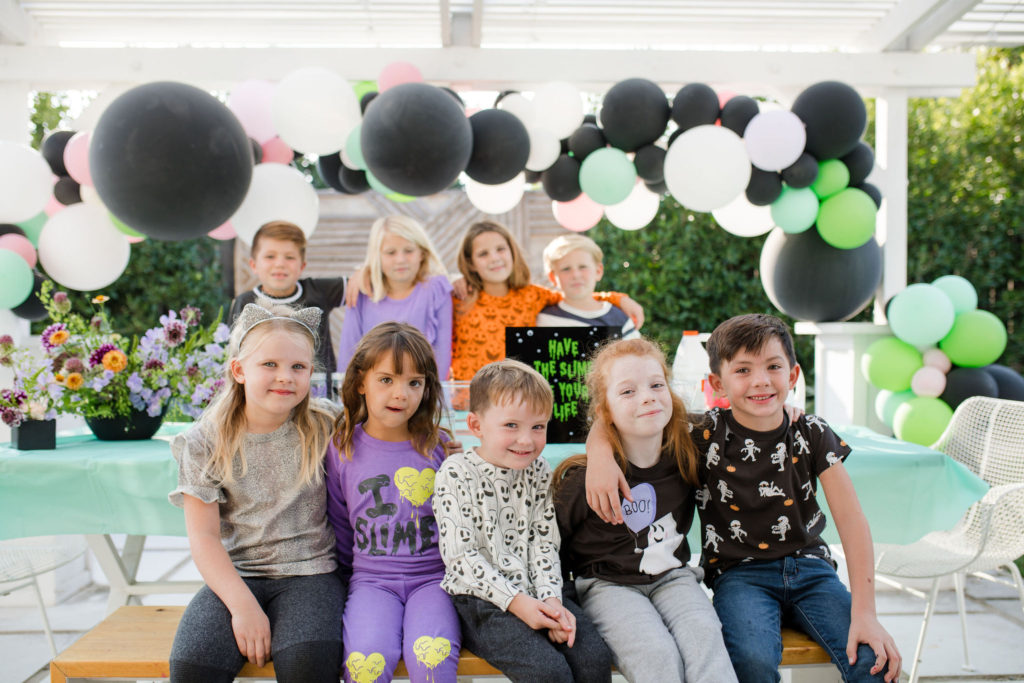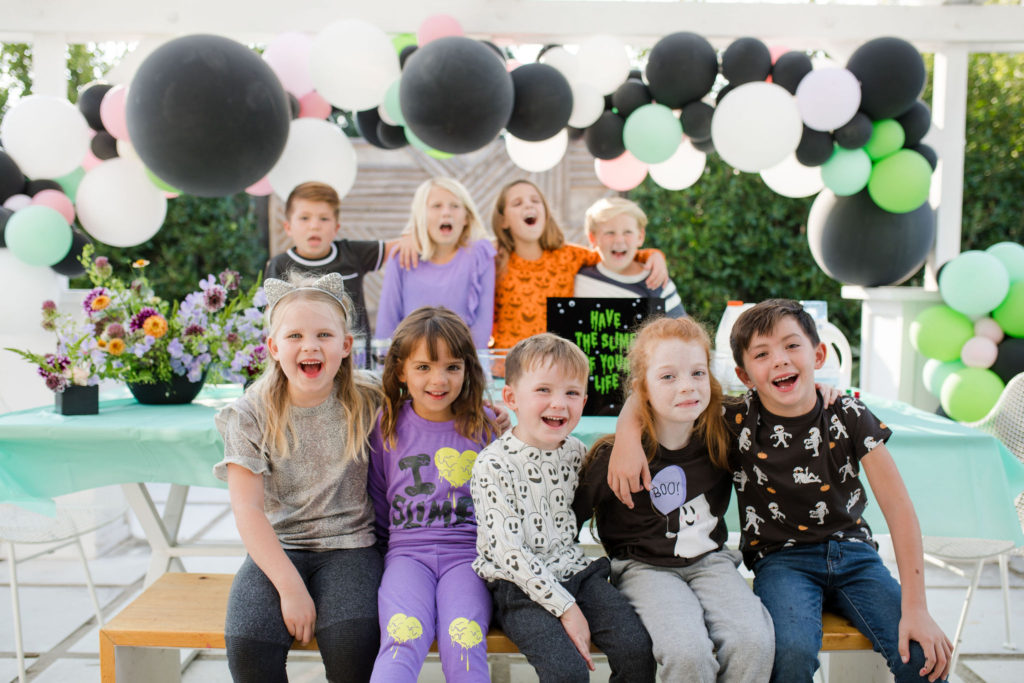 Emerald's outfit is VERY on theme!!! Any girl who is a slime lover NEEDS this set, it's so darn cute!!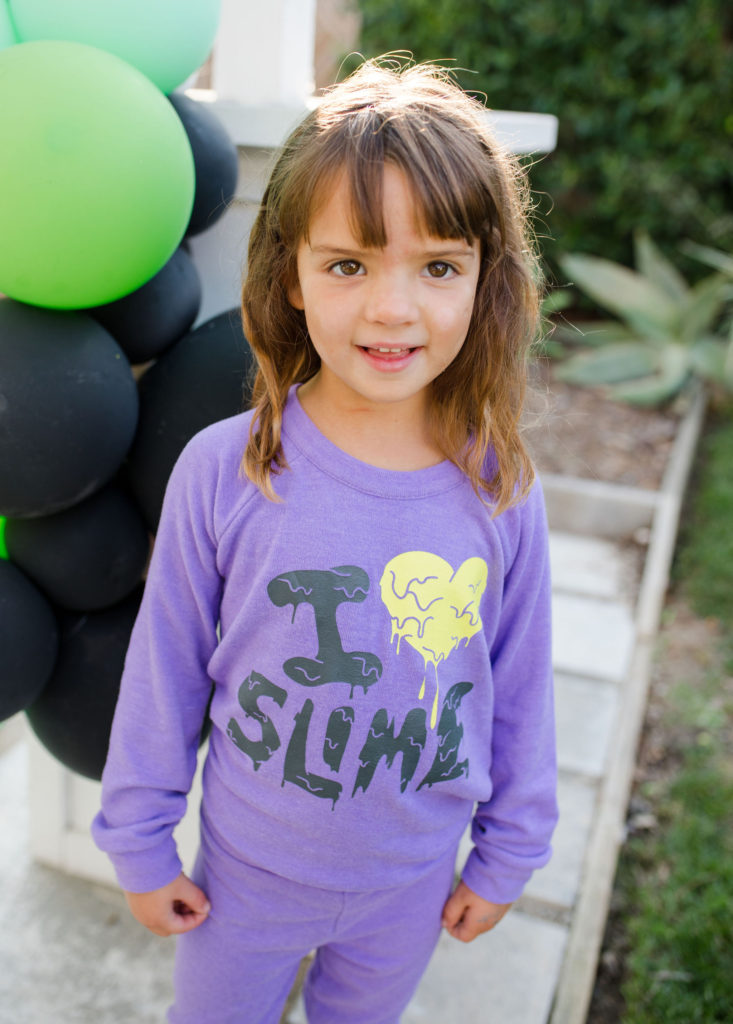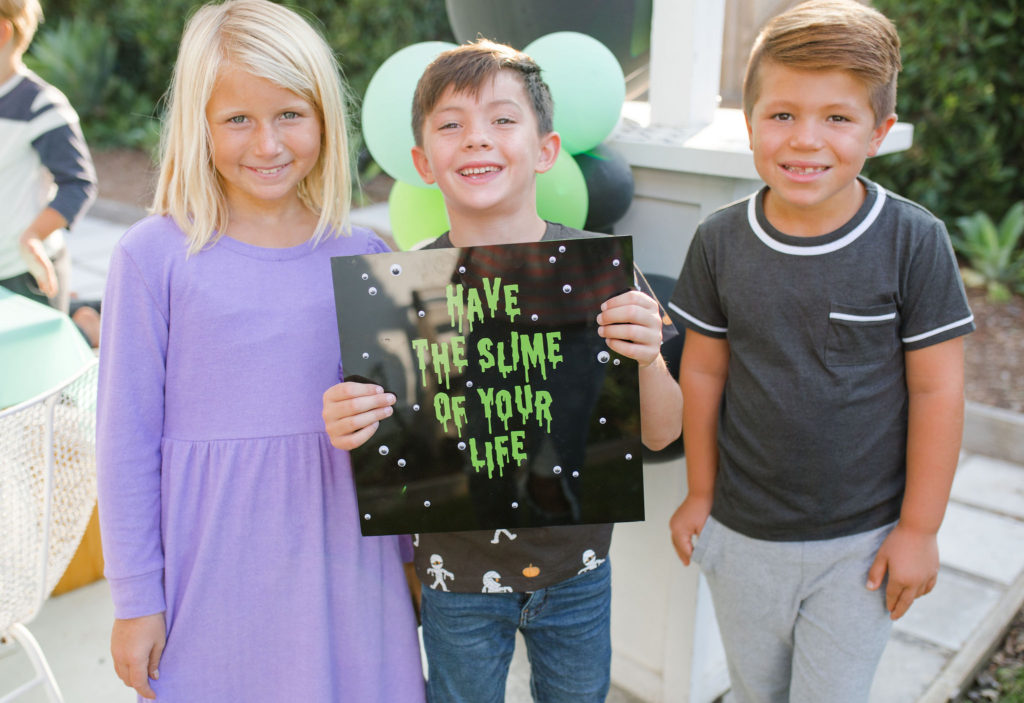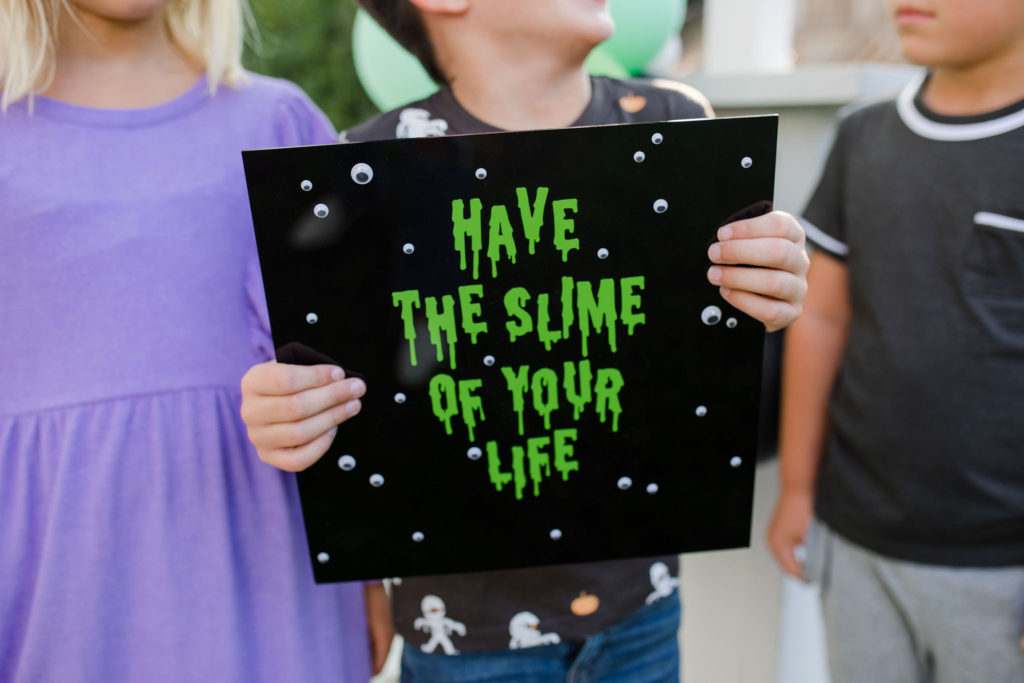 While I was getting bossed around by all the kids, you'll notice the other moms in the background just relaxing… Haha!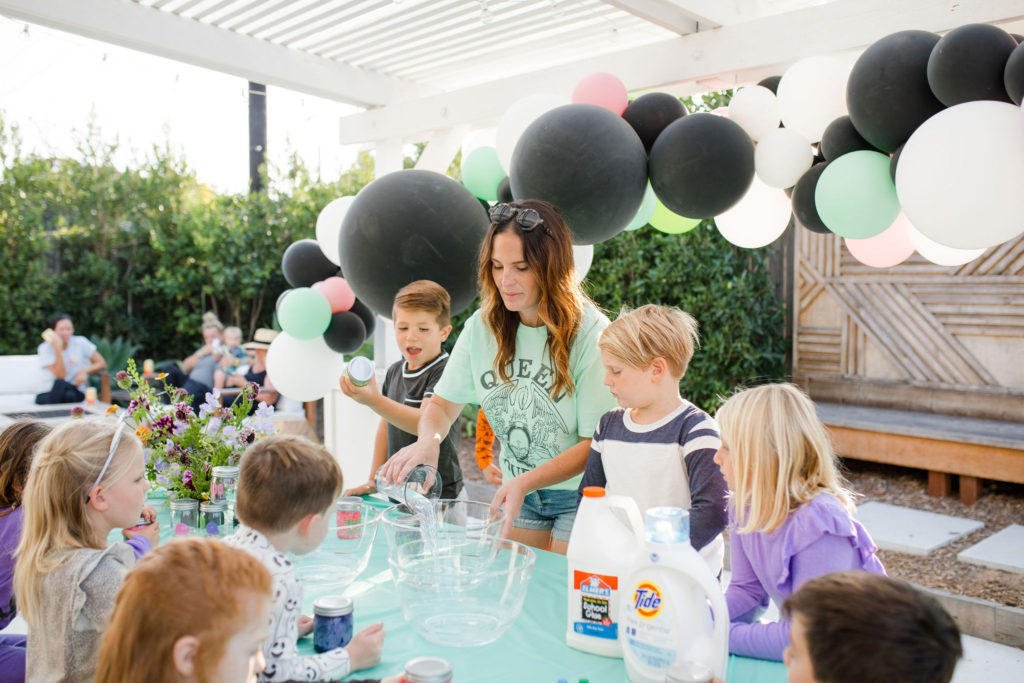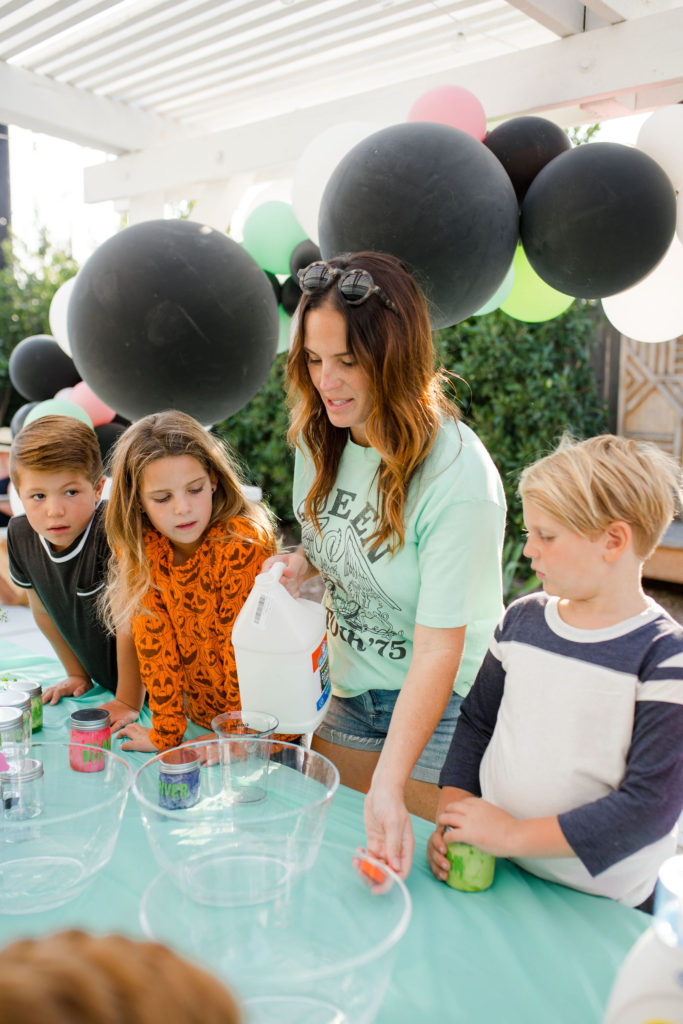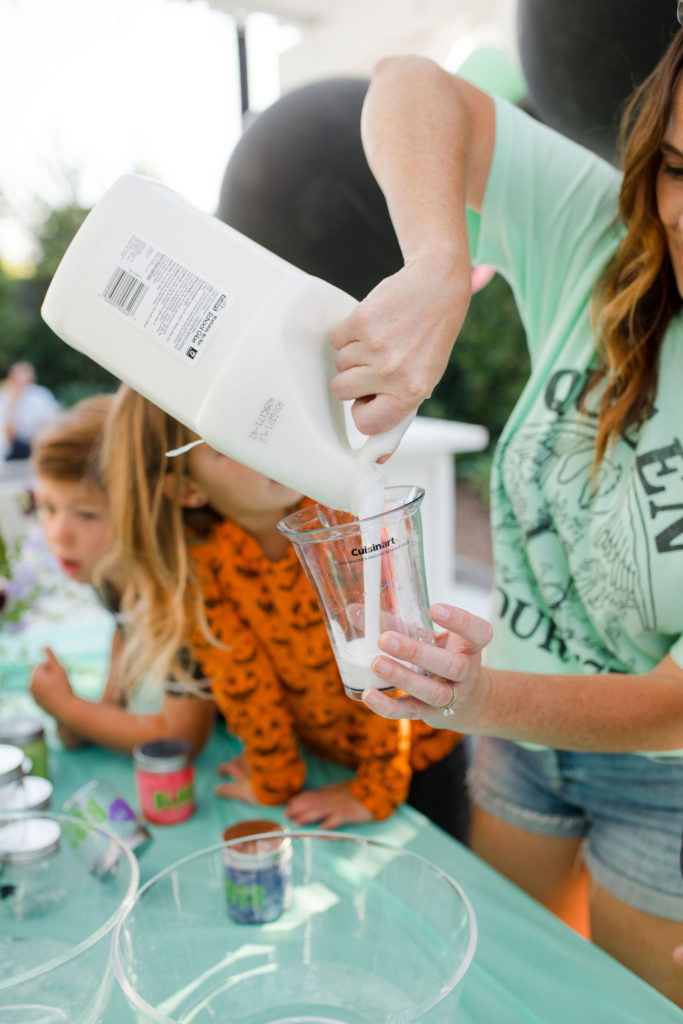 The very first batch we did was the best! The main thing is, it needs a lot of kneading. So if you're impatient, like 99% of children, it's a rough go! But if you can be patient then it is well worth the wait!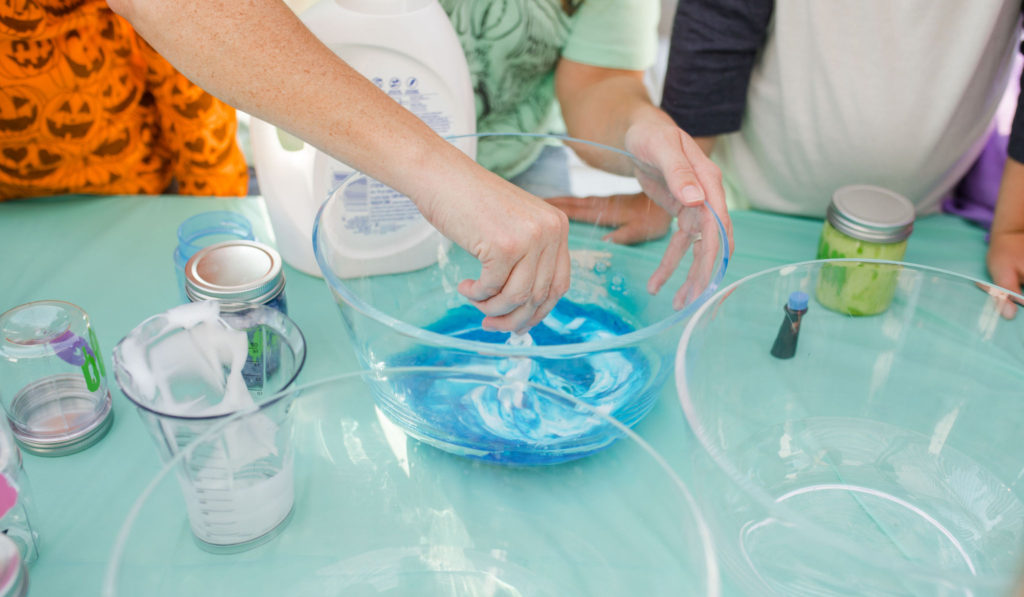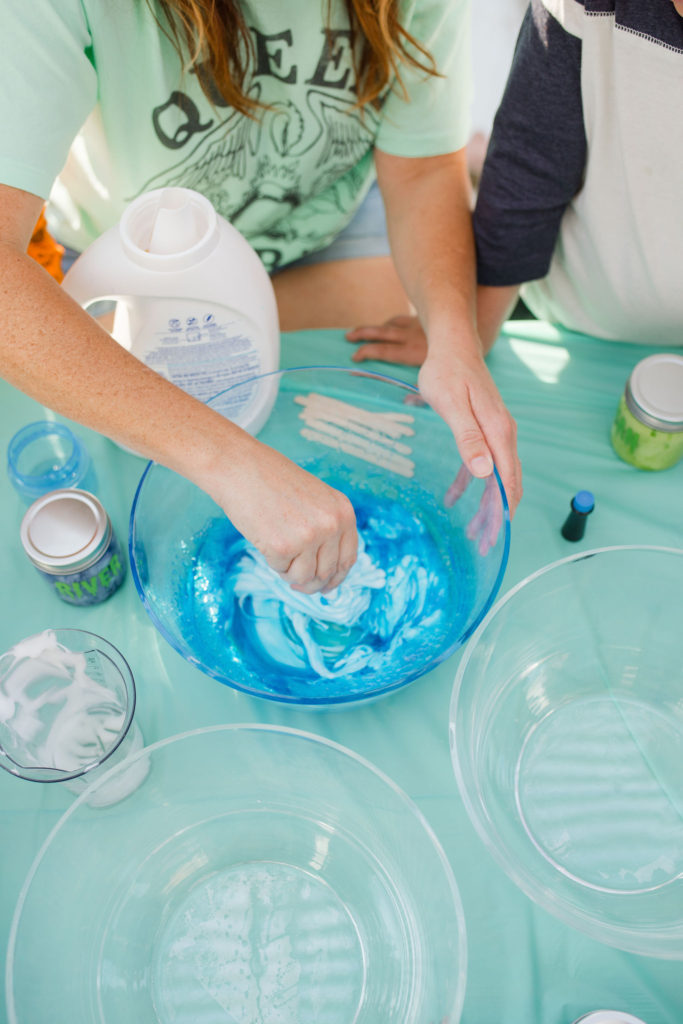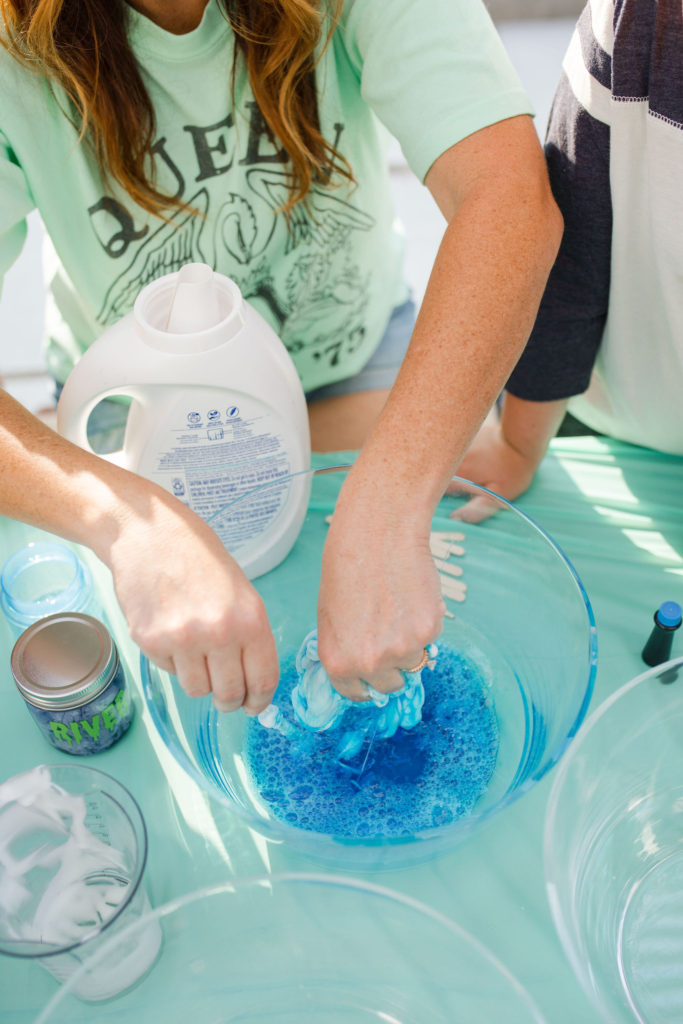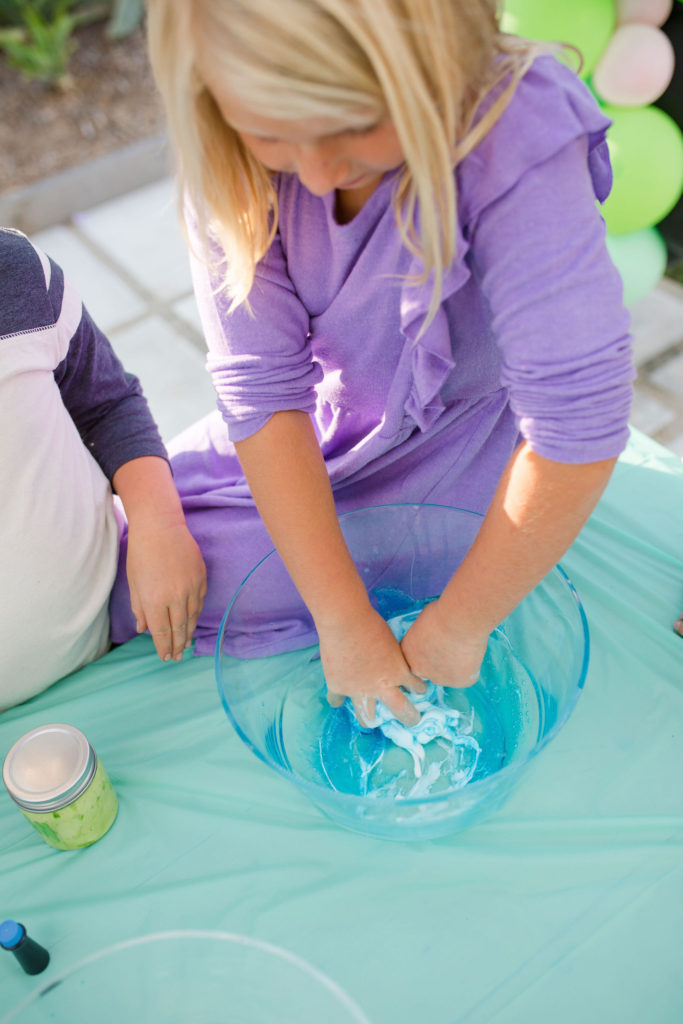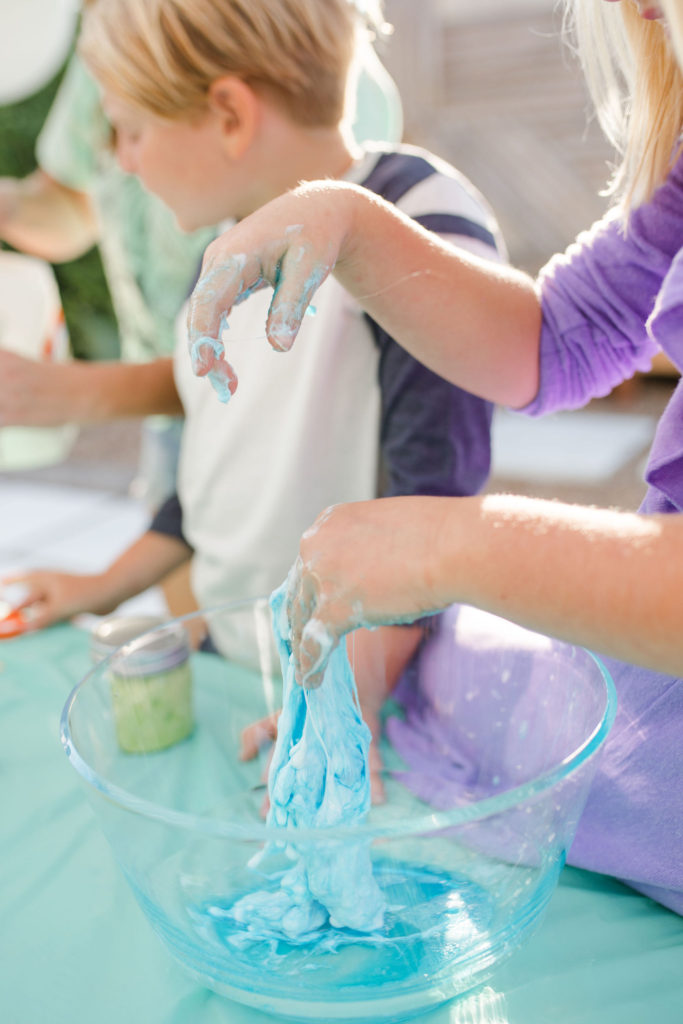 Blake did a really good job of kneading her slime and making it perfect!!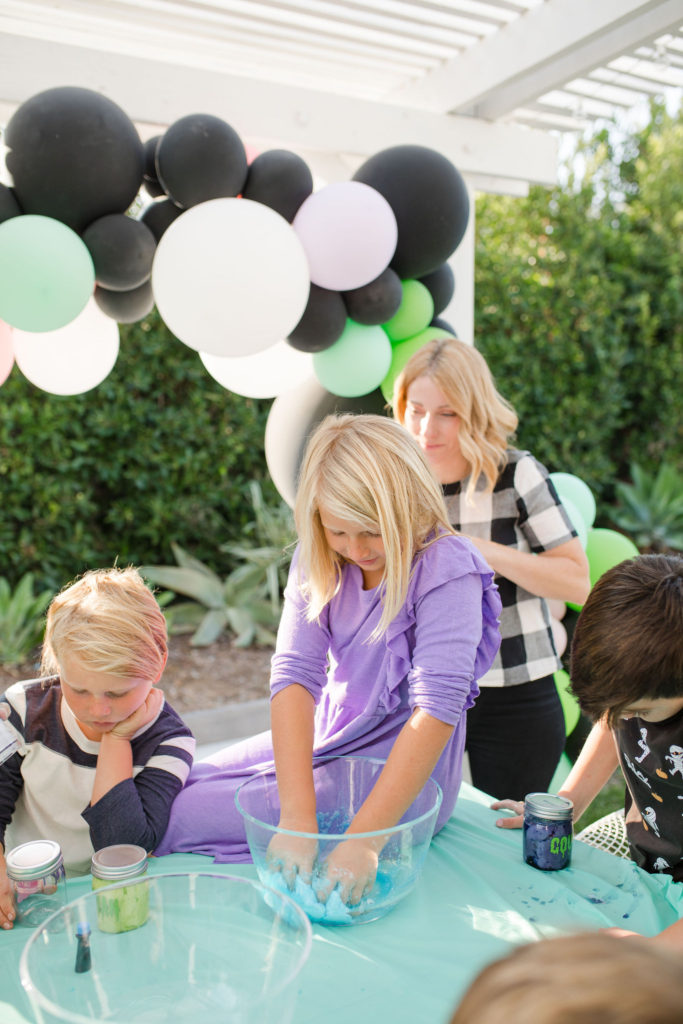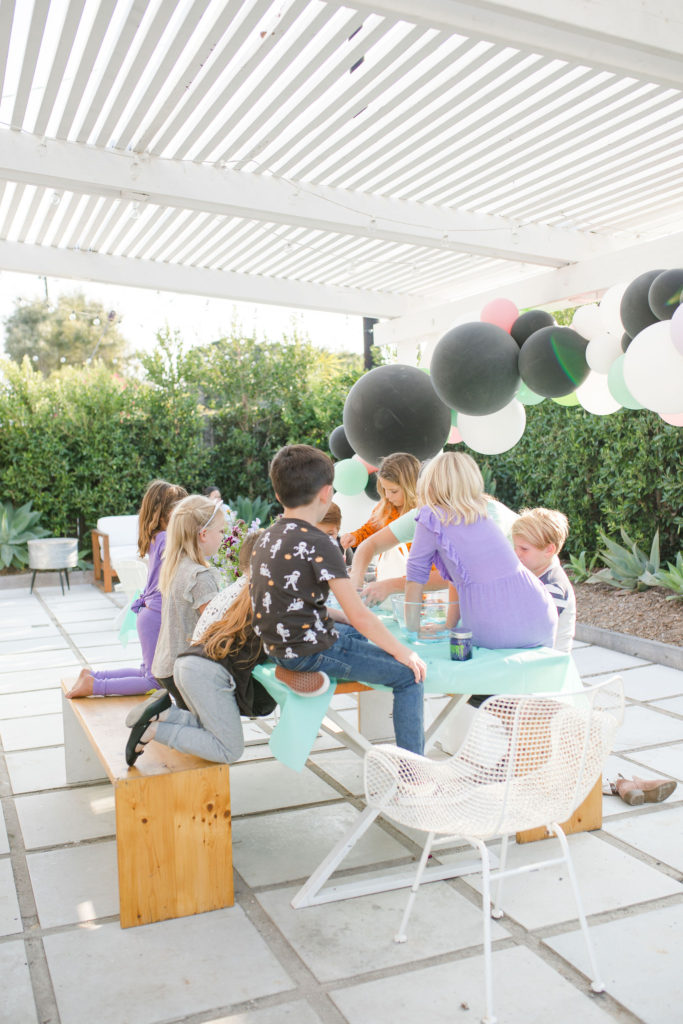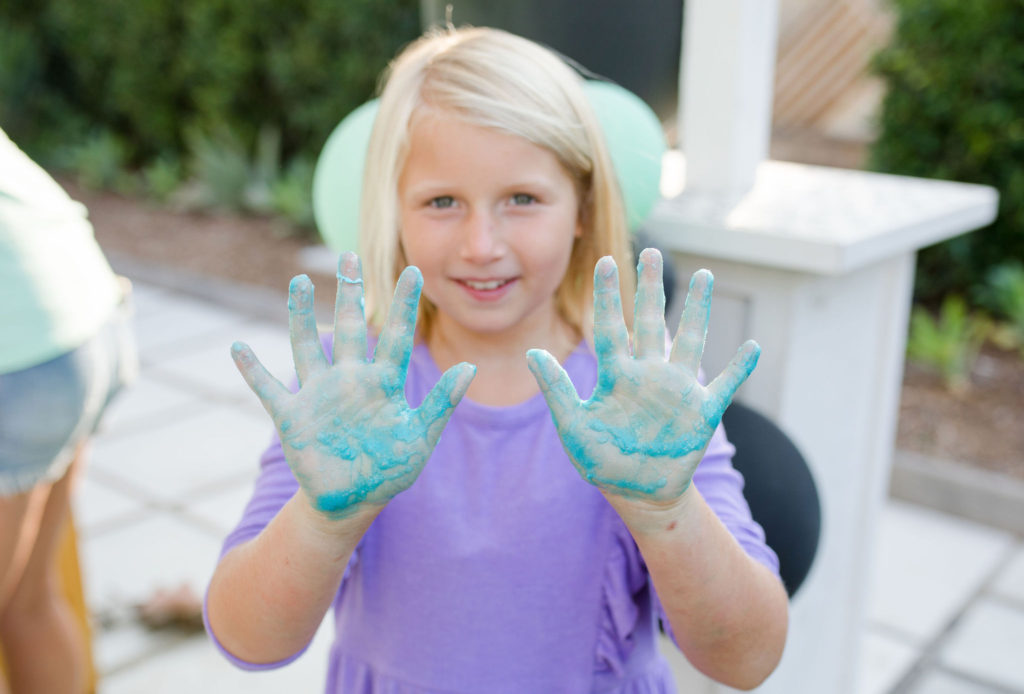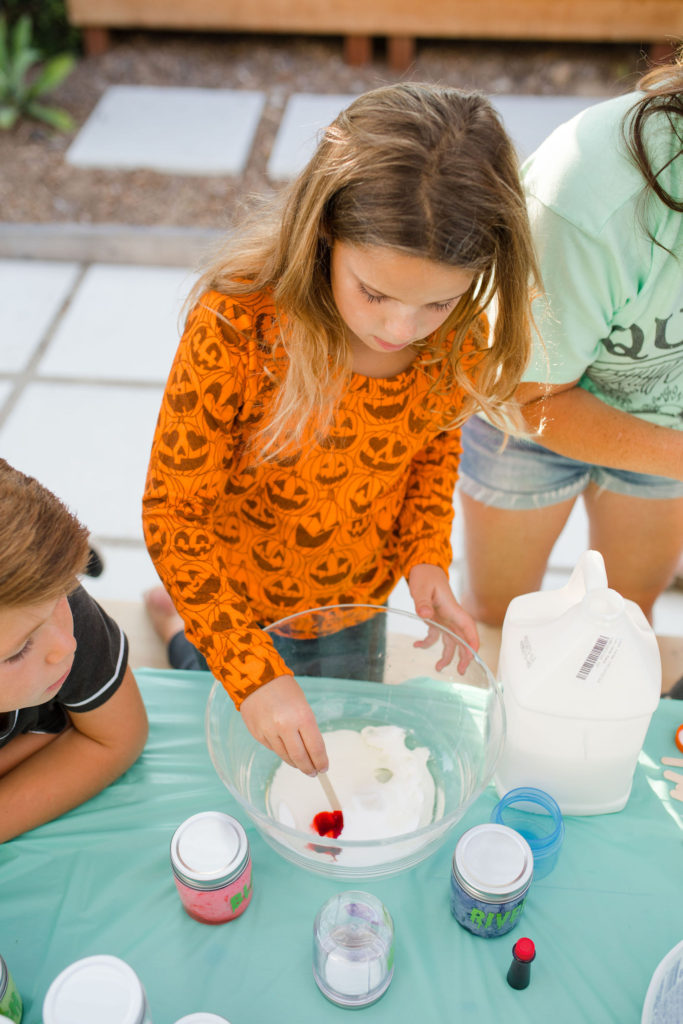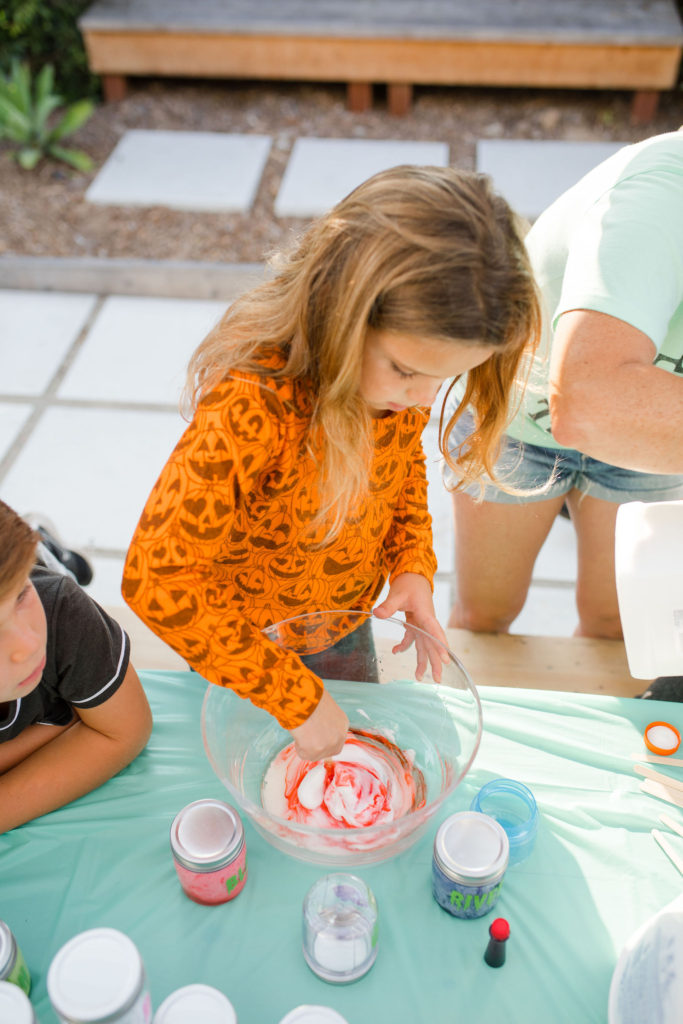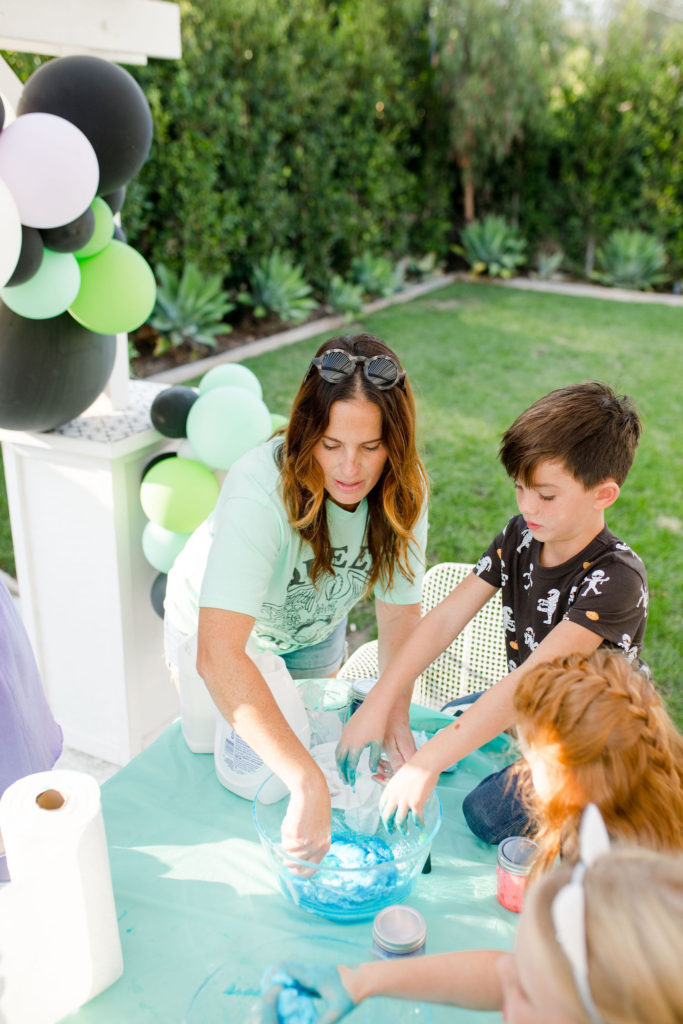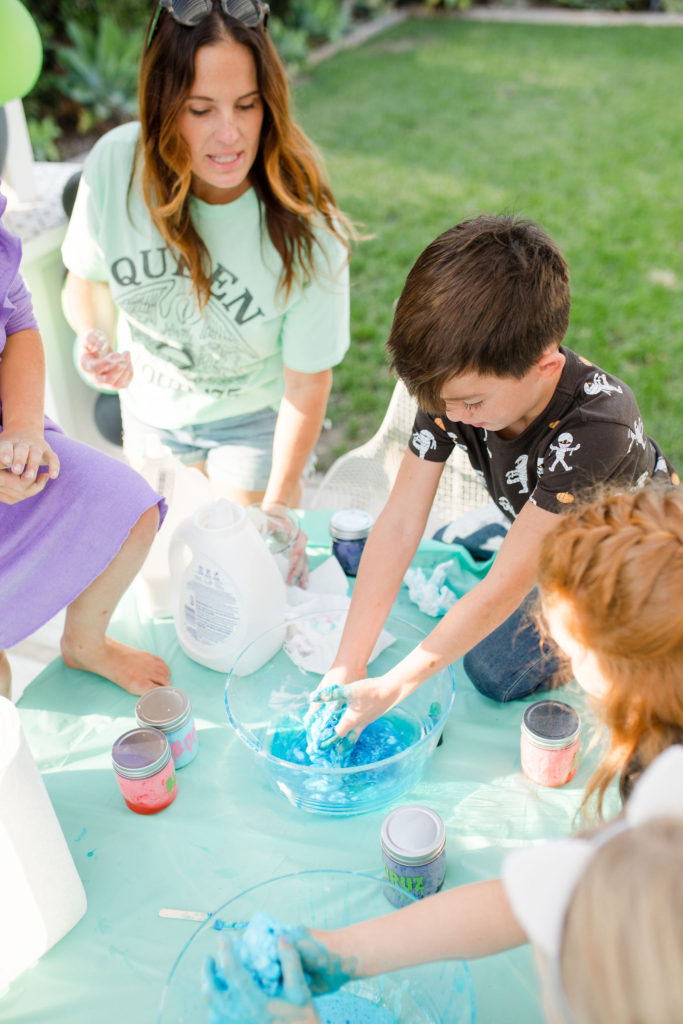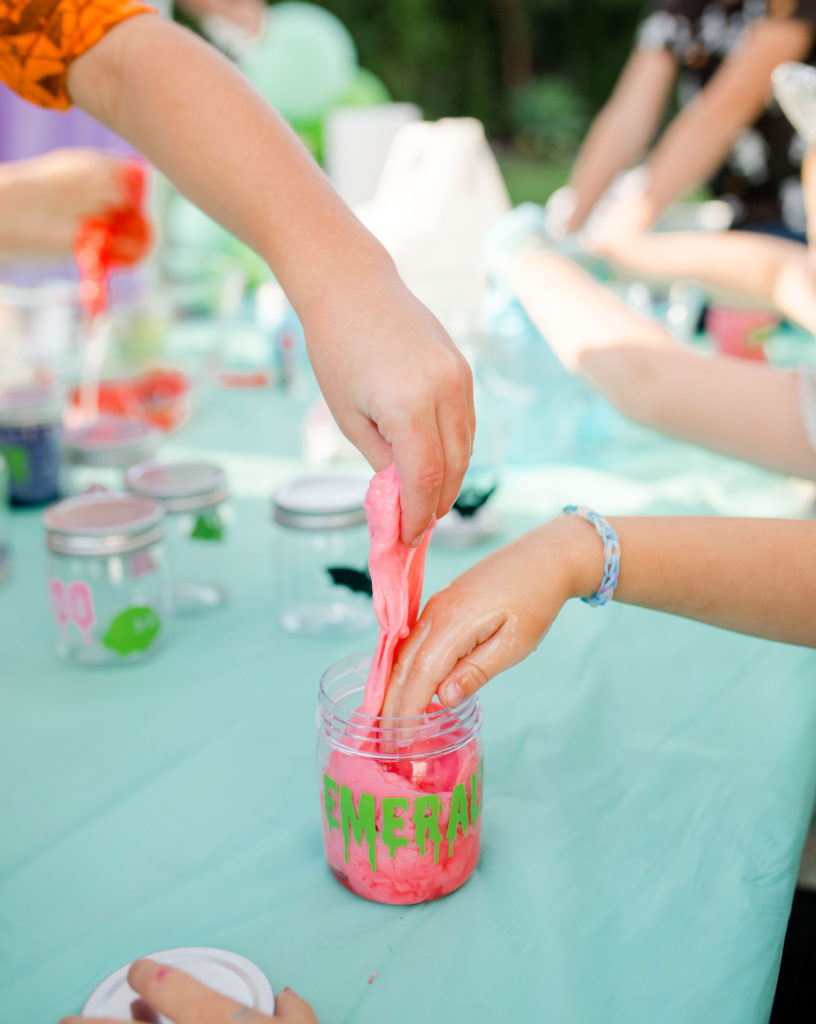 June was another patient one! You can't really tell by this photo, haha, but she spent lots of time on her slime and it turned out so great!!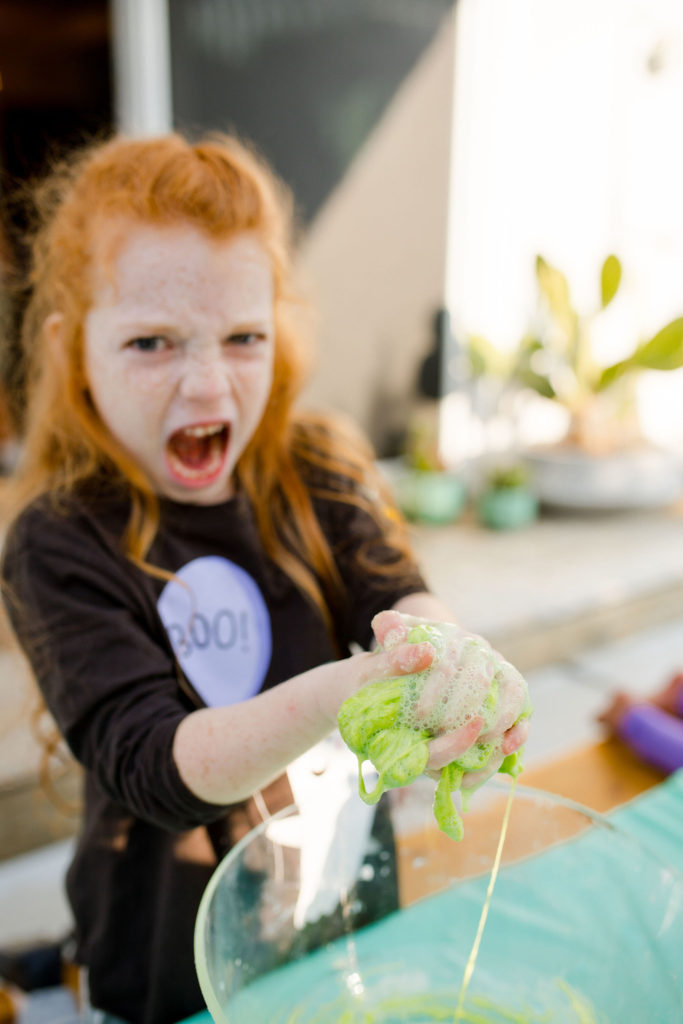 Ultimately the kids had SO much fun, and that's all that matters to me!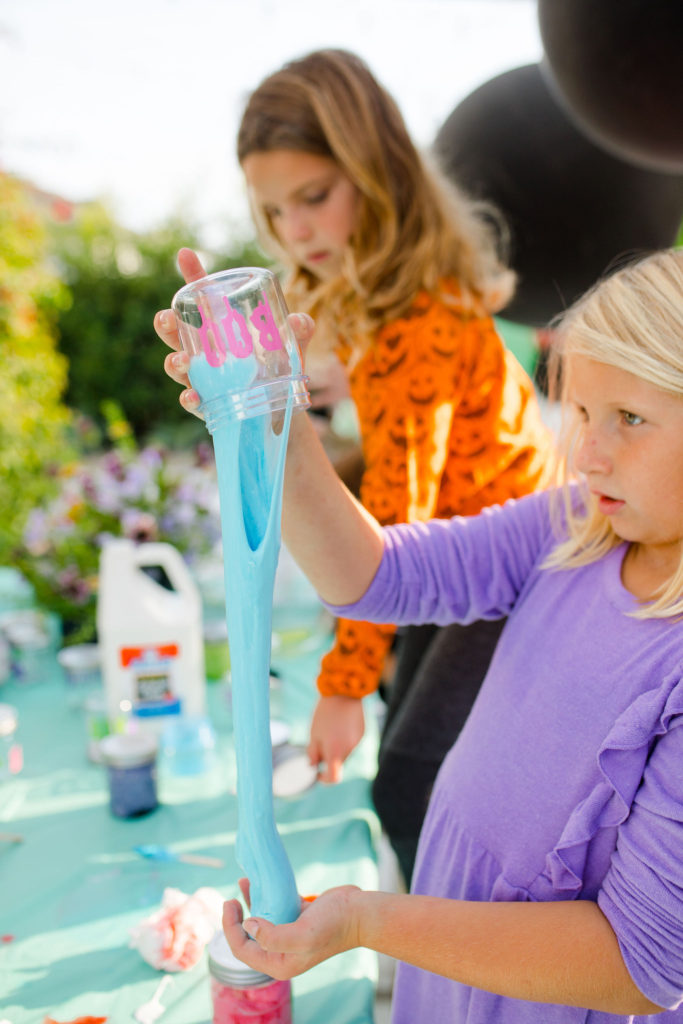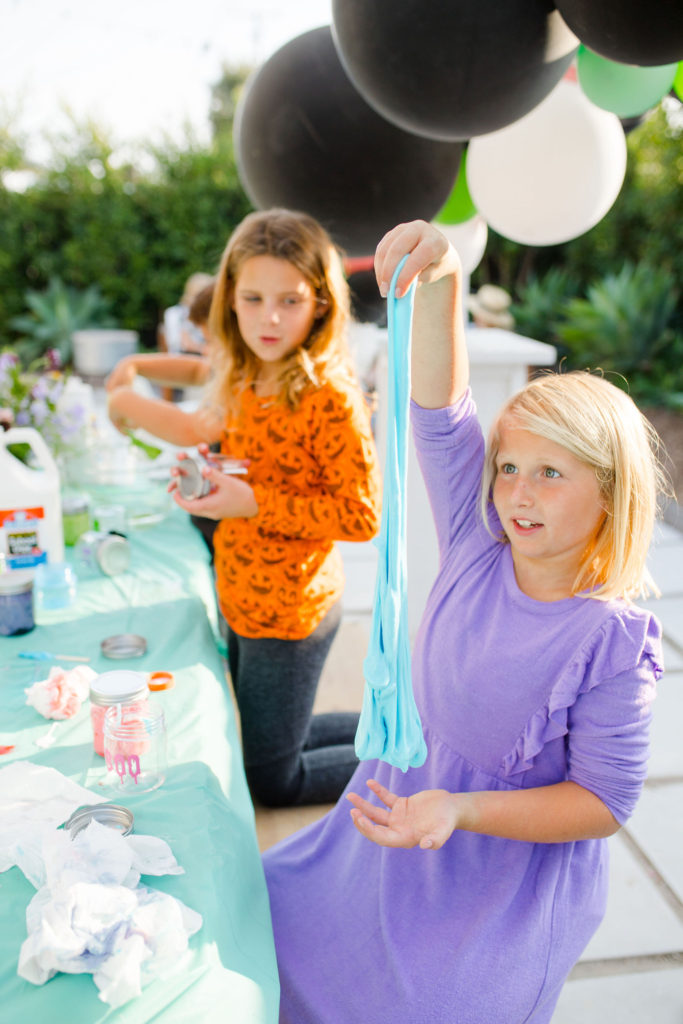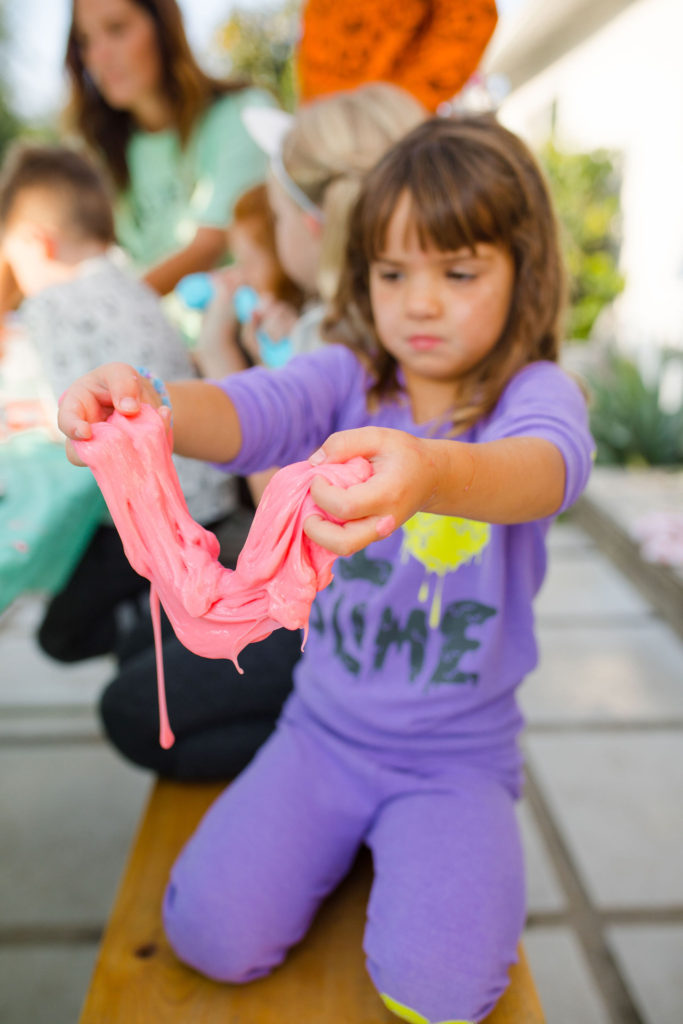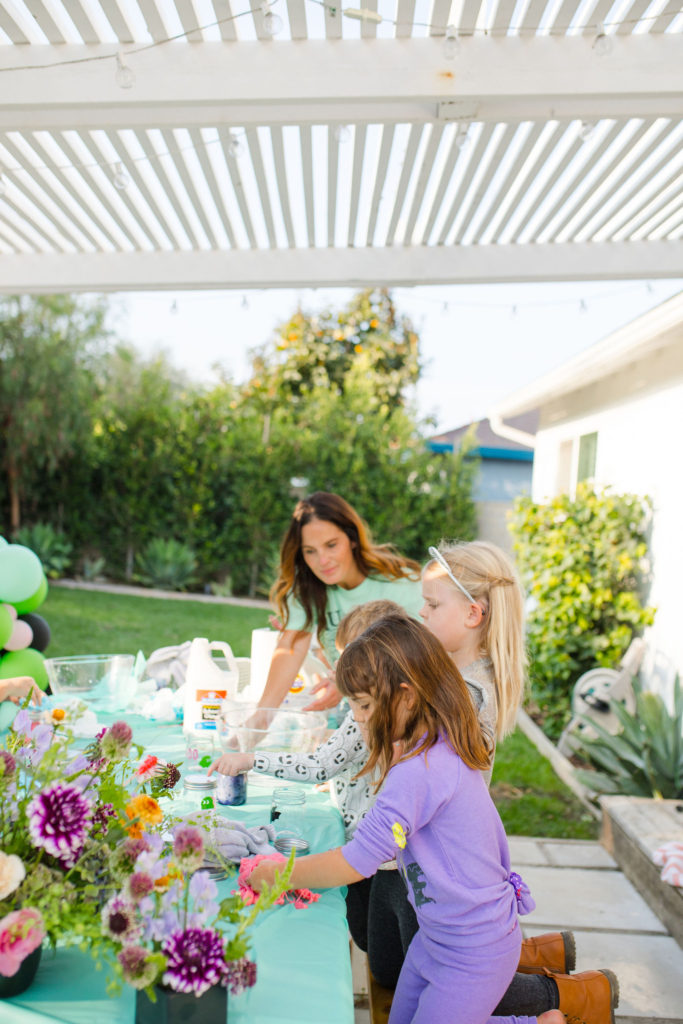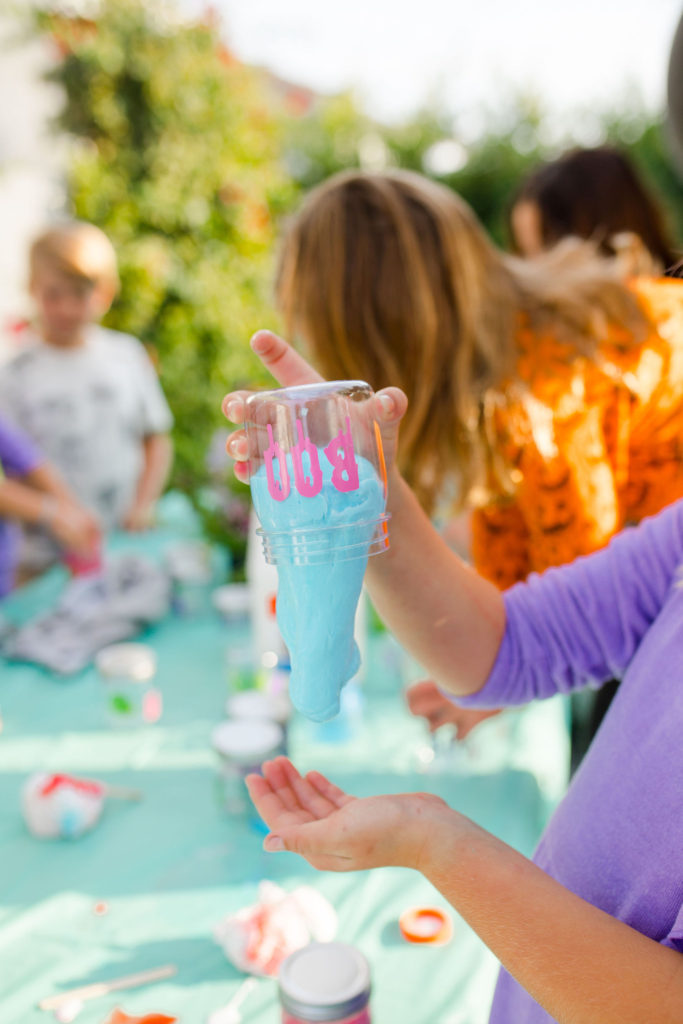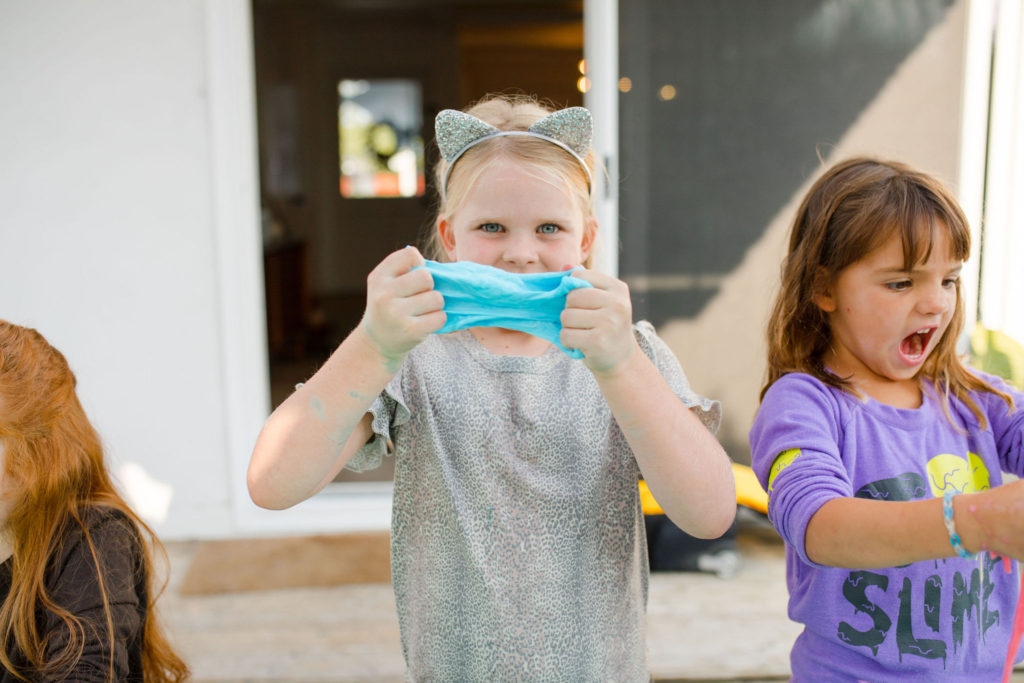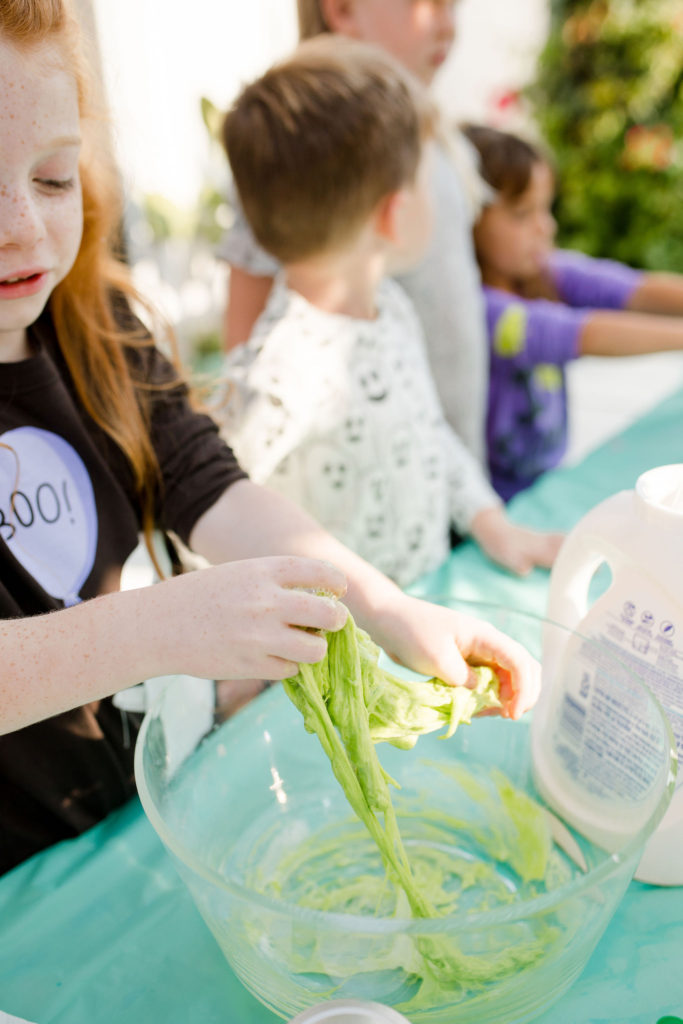 And I always love to have desserts, no matter what!!! These kids were troopers and deserved a little treat at the end! We just started working with Jeannette from Really Cute Sweets. She is SUPER talented and makes the most adorable little desserts. I love the cake pops, cupcakes, and especially that cute little slime cake!! Such great ideas for a Halloween party and the kids were in heaven!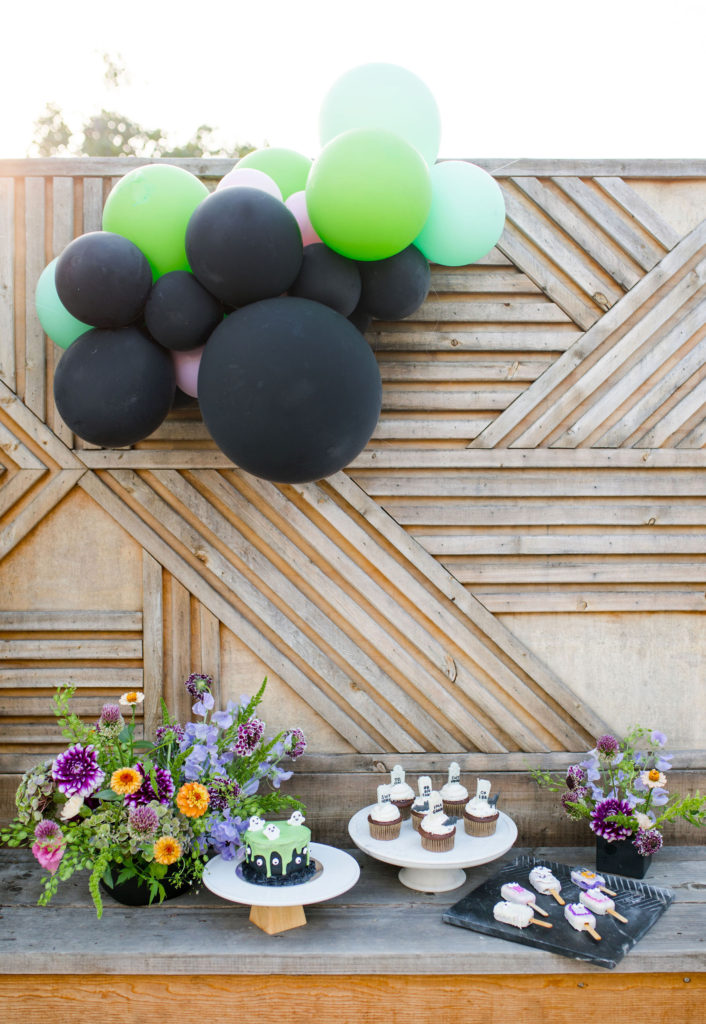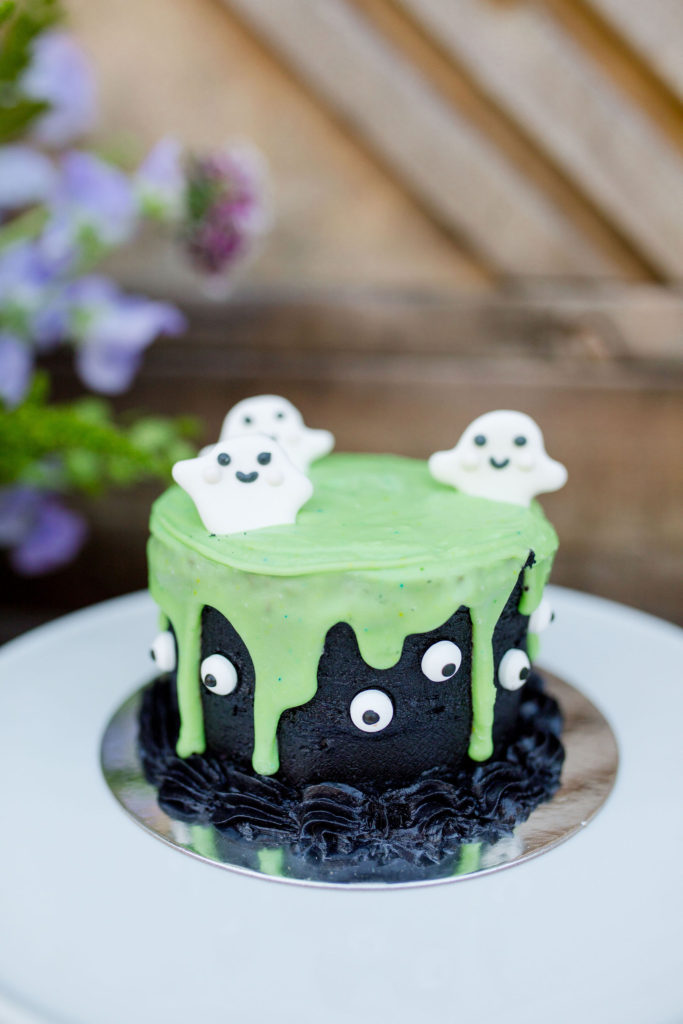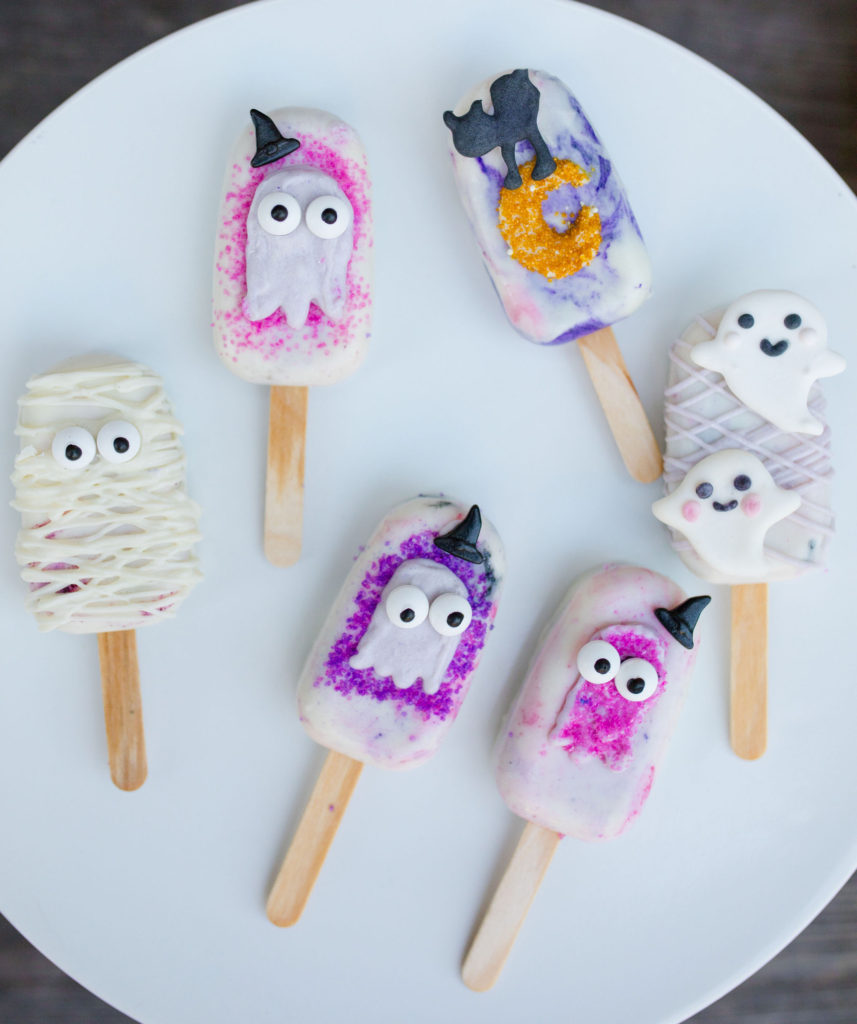 There's my cutie Cruzy showing off the cake!!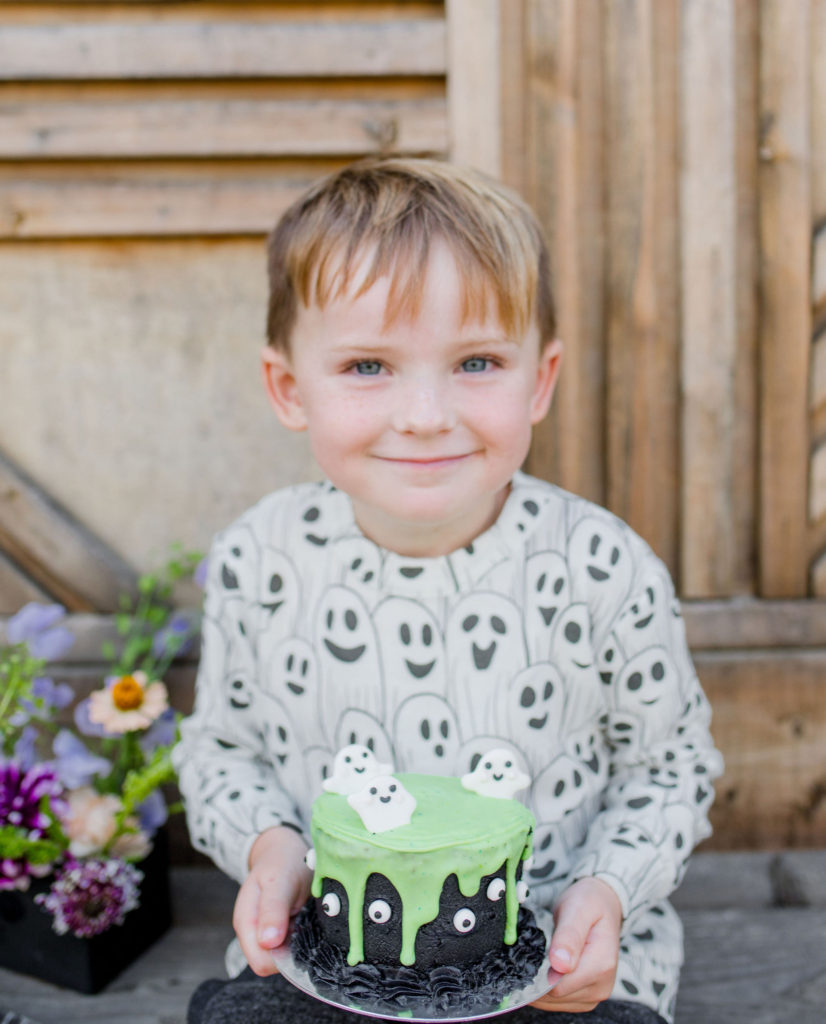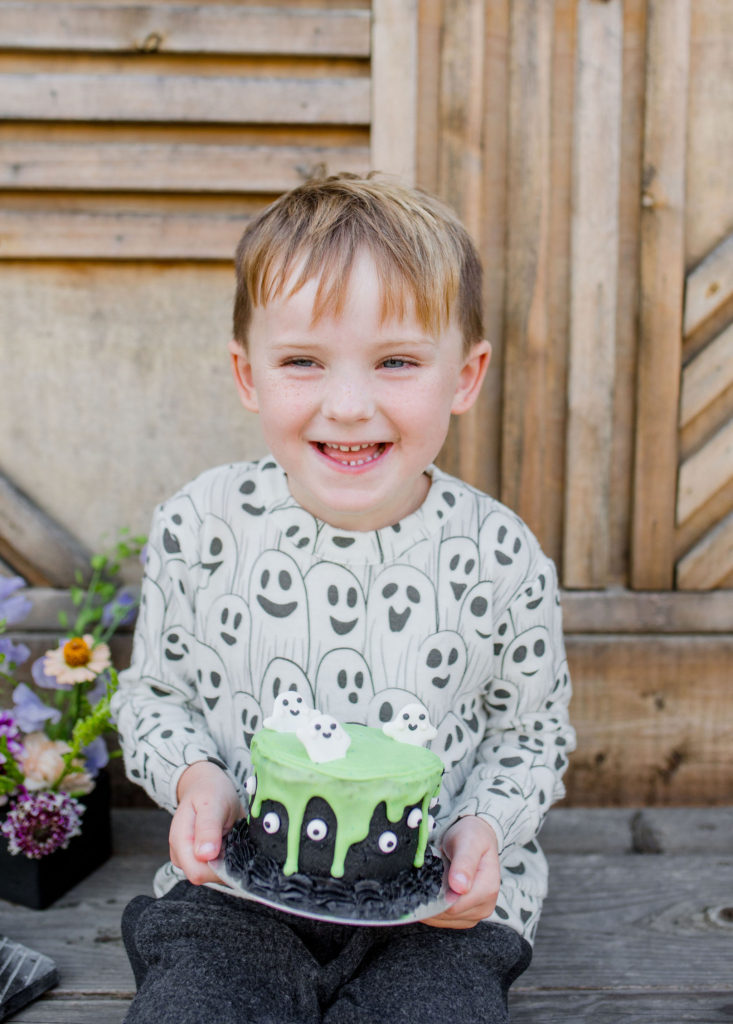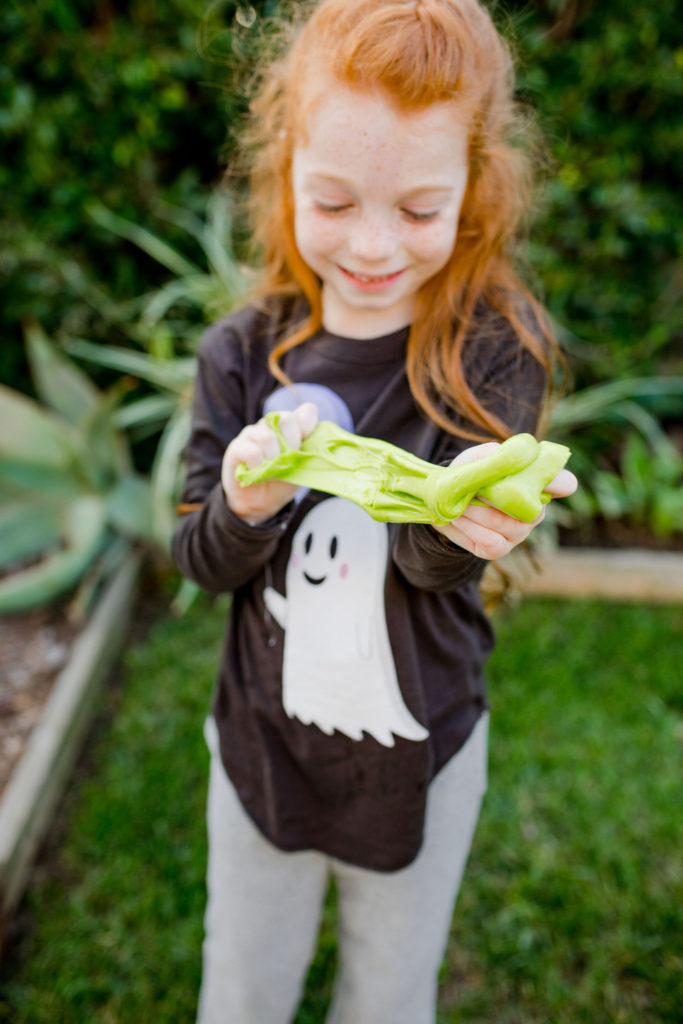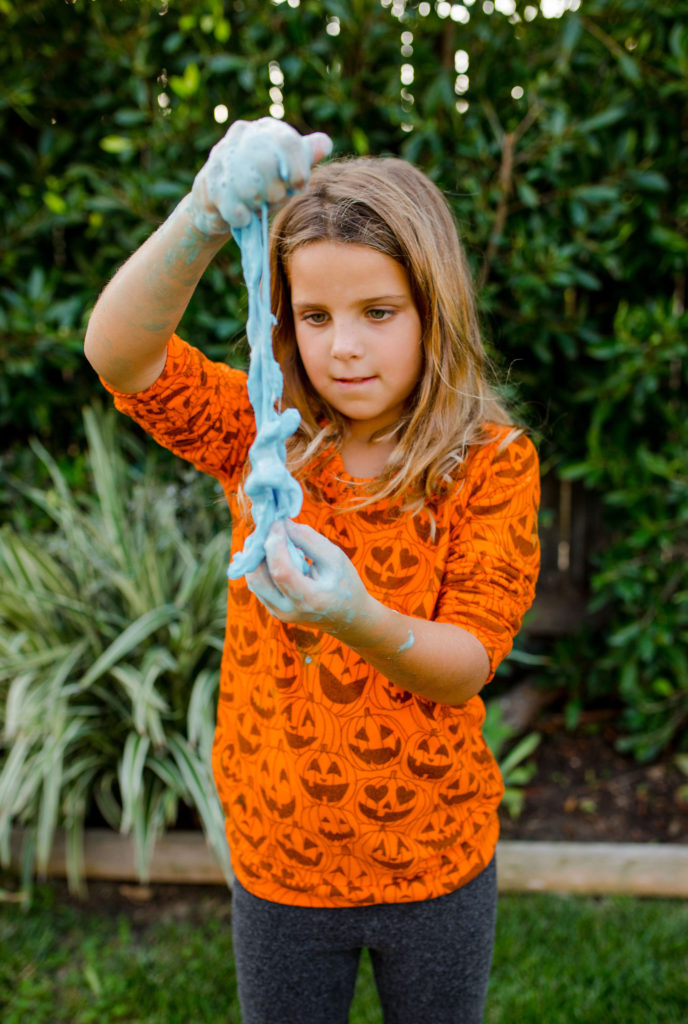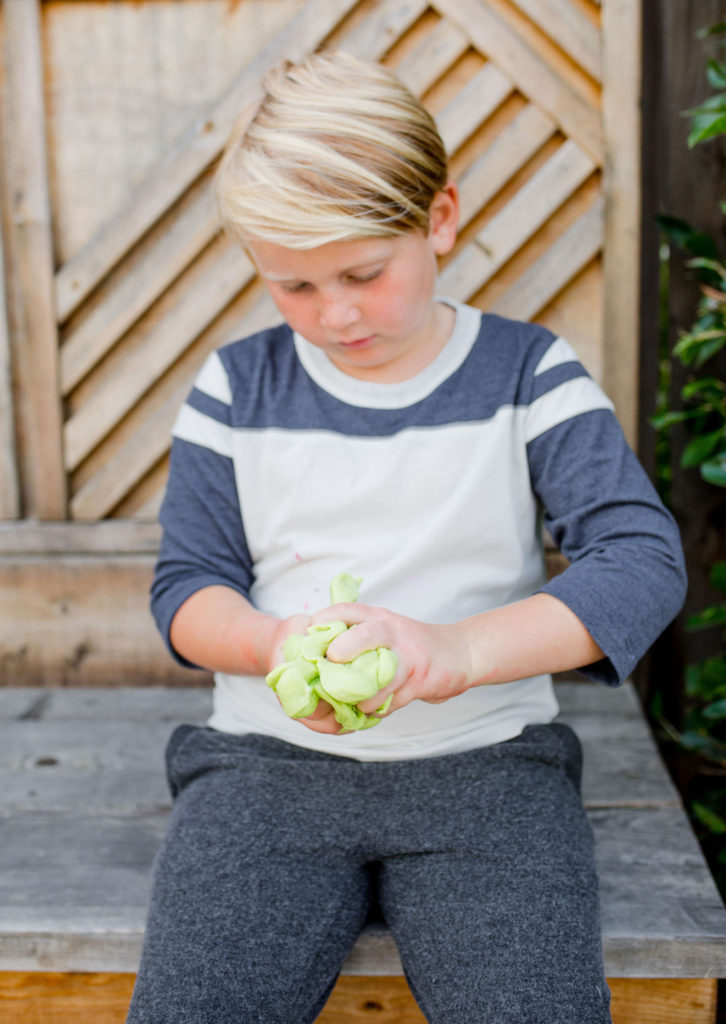 Of course after looking back at these photos I am thinking, oh that was fun! Haha! As crazy as these things are that we do for our kids, they are memories that they will carry with them. And to me that's so important! So if you're looking for an alternative to trick or treating this year, this may be the answer!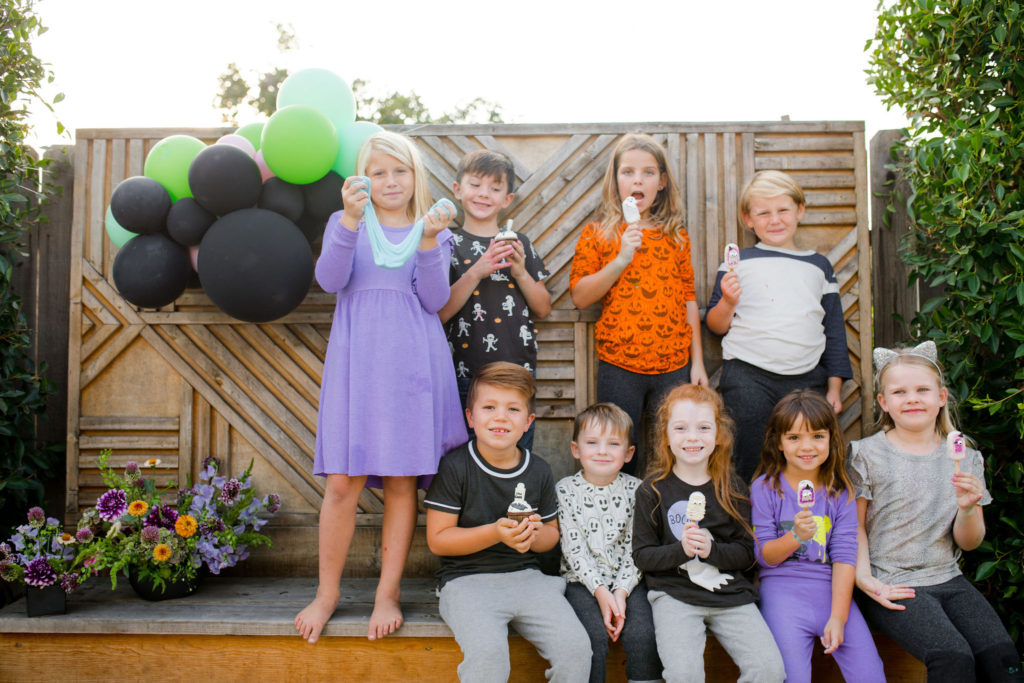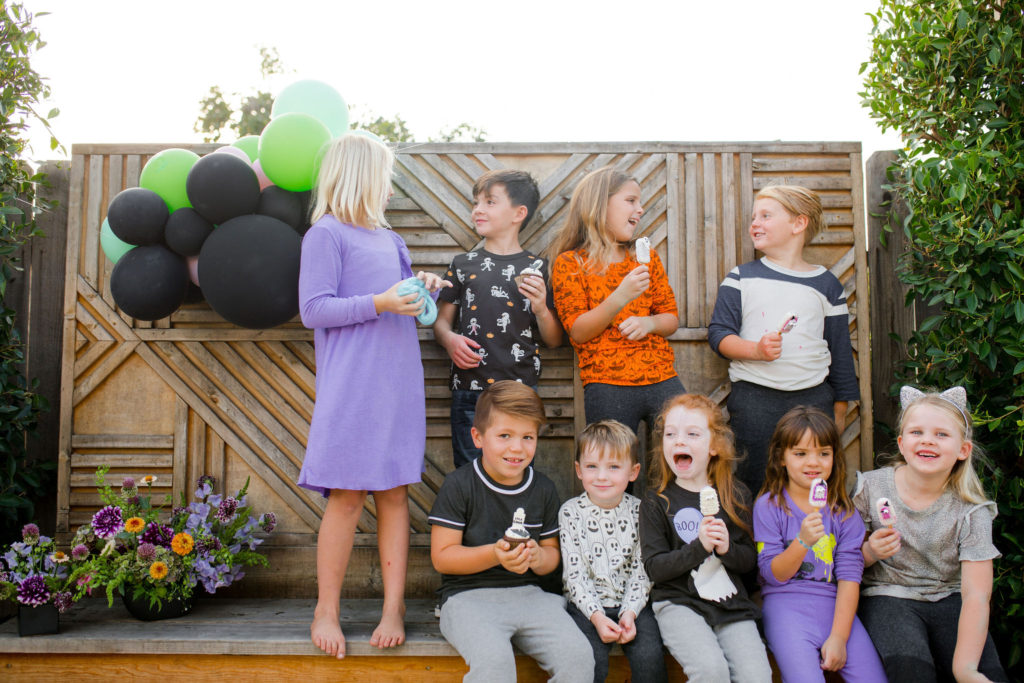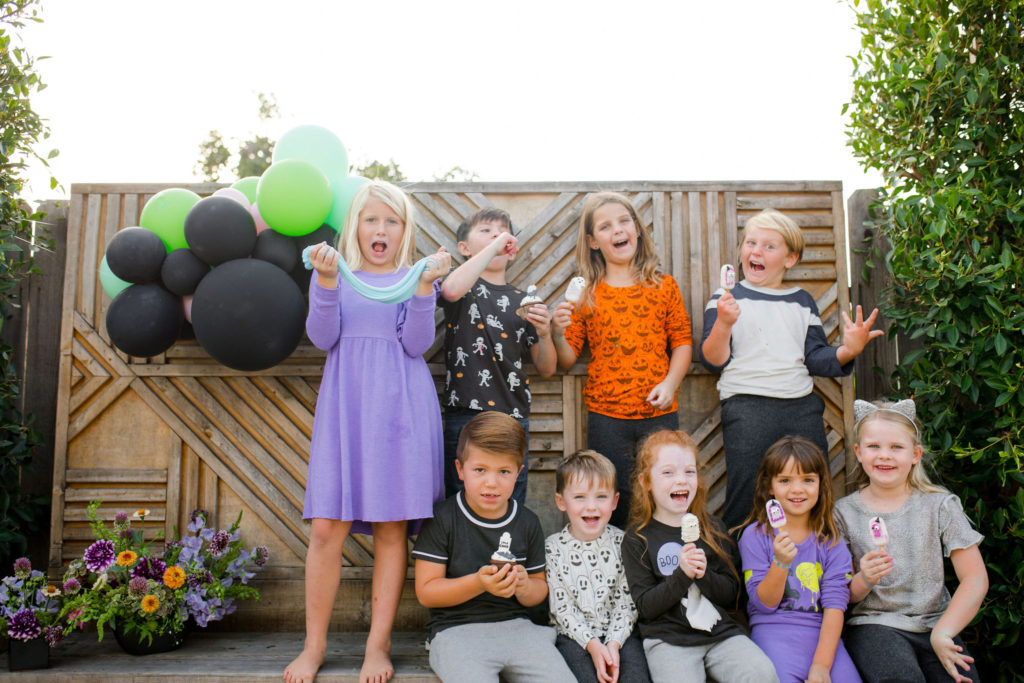 Shop the party below! There's still time to have the slime of your life this Halloween!!

xx
Jacquelyn