Well, this year will definitely be written in history! Every age group will remember 2020 for what it is. As a mom, I know we all strive to keep the positivity up, and the excitement about the holidays the same! So, dressing up shouldn't be any different, but maybe adding a stylish mask. I turned to our close pal, Leanna from David and Leanna, to give you some ideas on how you can achieve a safe and stylish Halloween. She is giving tips on how to do the masks, and I'm showing you last minute makeup tips that I popped into my local Spirit store to get! I don't know about you, but Halloweeen, especially if you are entertaining is a full slammed day of acticitives. You usually have fun with the kids before school, then themed food and music thru the day. Then you have to start setting up for the parties. Sometimes, you just don't have the time for a proper costume. But we got ya covered!

Photos by Dayna Studios
The Mermaid
Everyone loves a good mermaid. From the glitter and gems to the fun seashell details, who's not to love this one! Leanna created an adorable headband made out of shells. I mean you are one pretty underwater princess with that beauty. She then created a white lace mask adorned with pearls. You can simply glue the beads on the border of the lace mask.
For the makeup, all you need is some gem face decals and some sparkling glitter eyeshadow. I also added some green sparkle too on the sides of my eyes. Shop the goodies below!

The Mermaid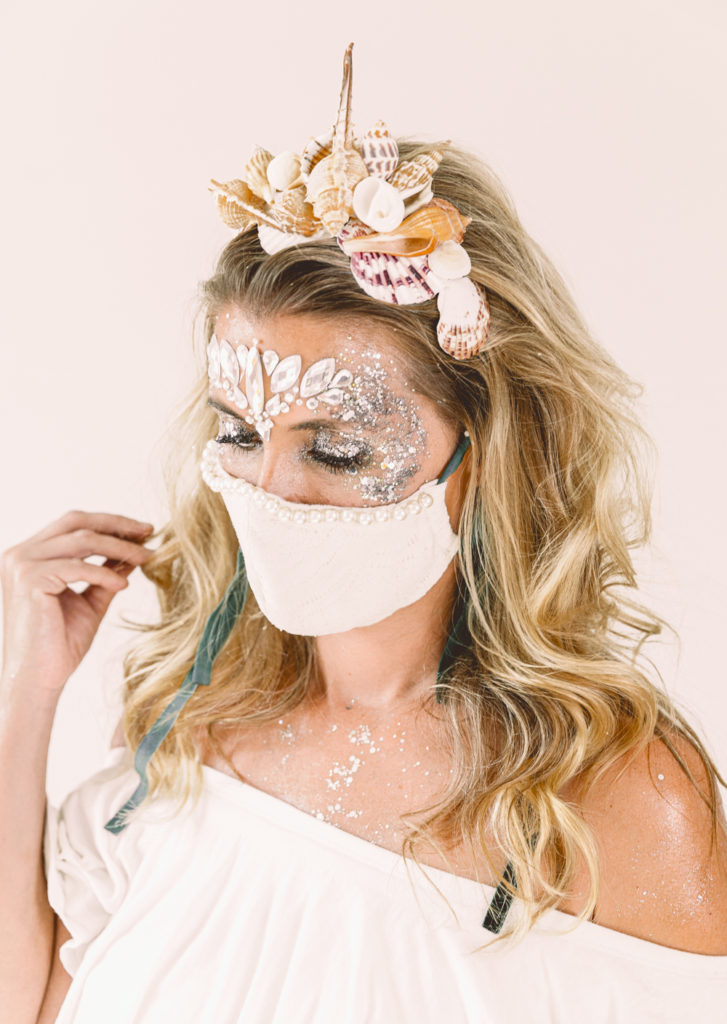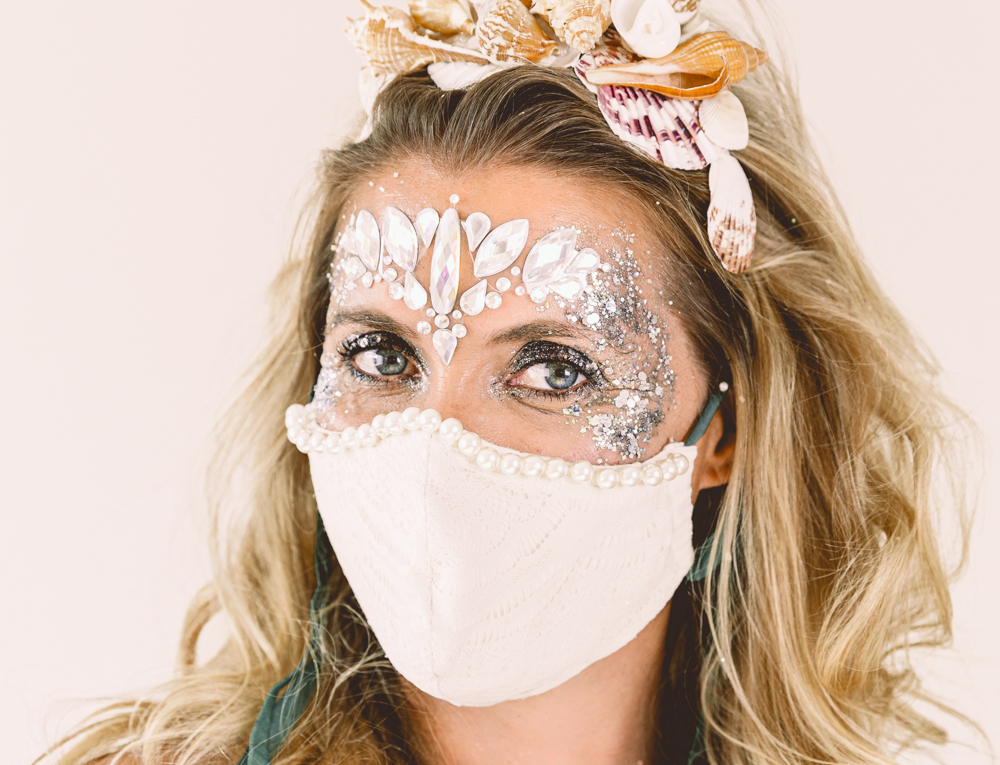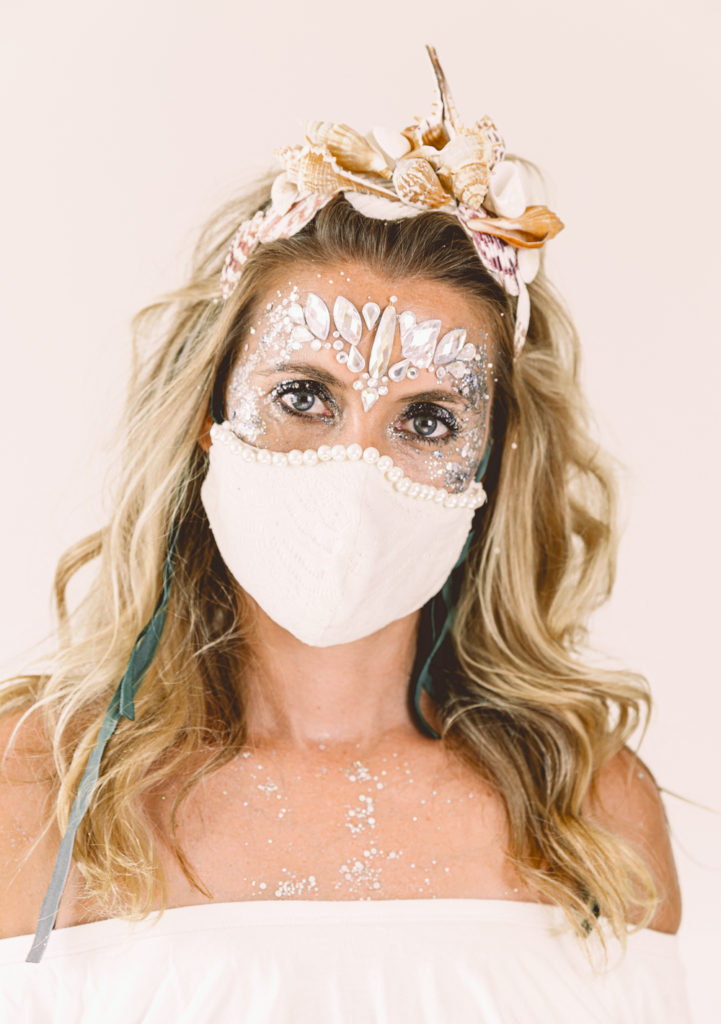 Disco Diva
This one was our 1st idea! And it is killer guys! I mean all you need is some silver eye makeup and rock that Beijos approved top knot. Pair it up with all black, and you are set! This guy might take you awhile to add each mirror square on, but I promise you will love it!

To achieve this mask, simply stick on the mini glass squares on a plain black mask. Very time consuming, but so worth it!

Shop Disco Diva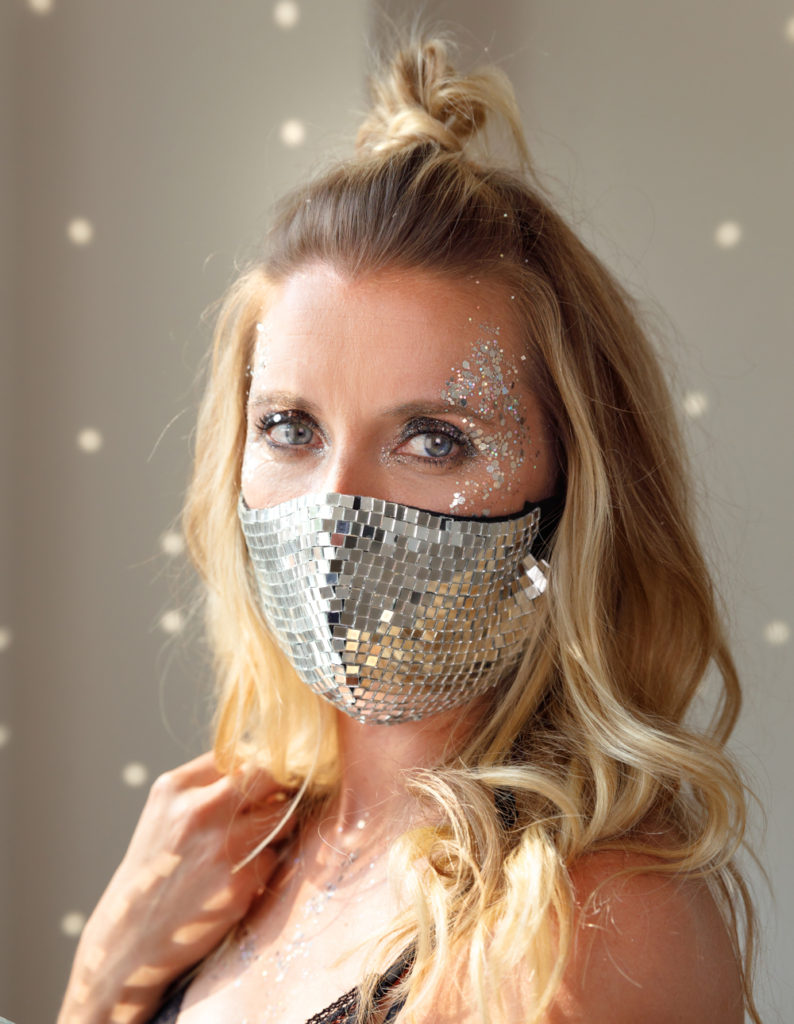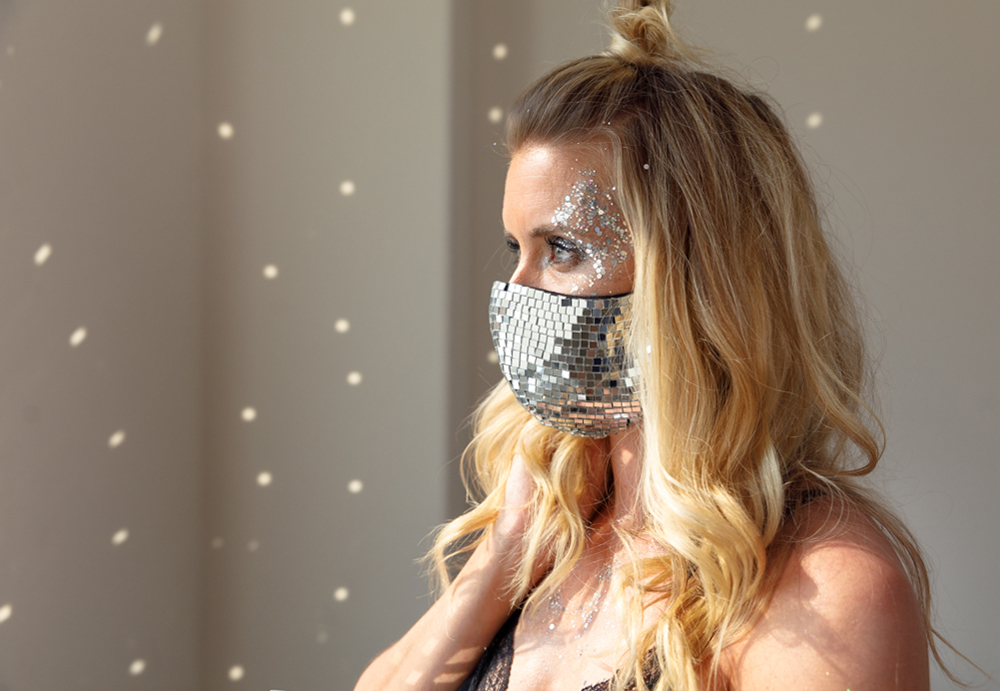 The Skull
This seems to be a popular last minute themed idea. Easy black rose headband, all you have to do is glue some black roses onto a metal headband. For the mask, Leanna created a two digital files for you to do at home! Check them out here on her blog. You will need a black mask, and iron on heat transfer vinyl.
For the makeup, I picked up this face skull sticker set at the Spirit store, and you can also order on Amazon. Super easy, and allows you to spend some time getting those kids ready, but still having a cool themed costume! They even have some skill face masks.

Shop Skull Look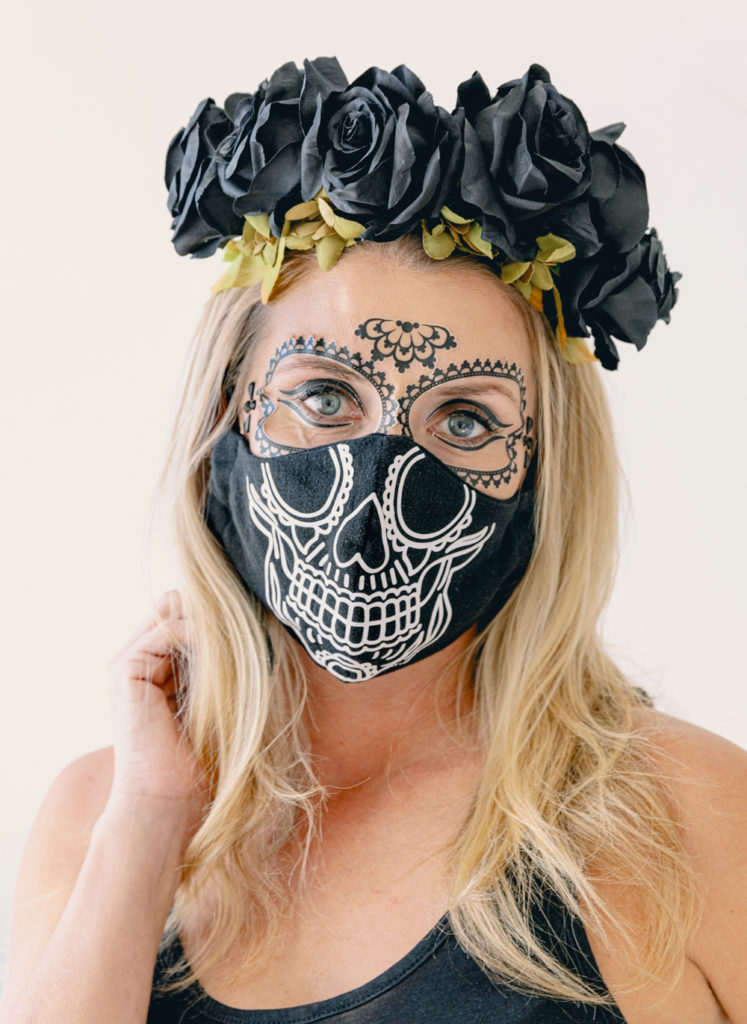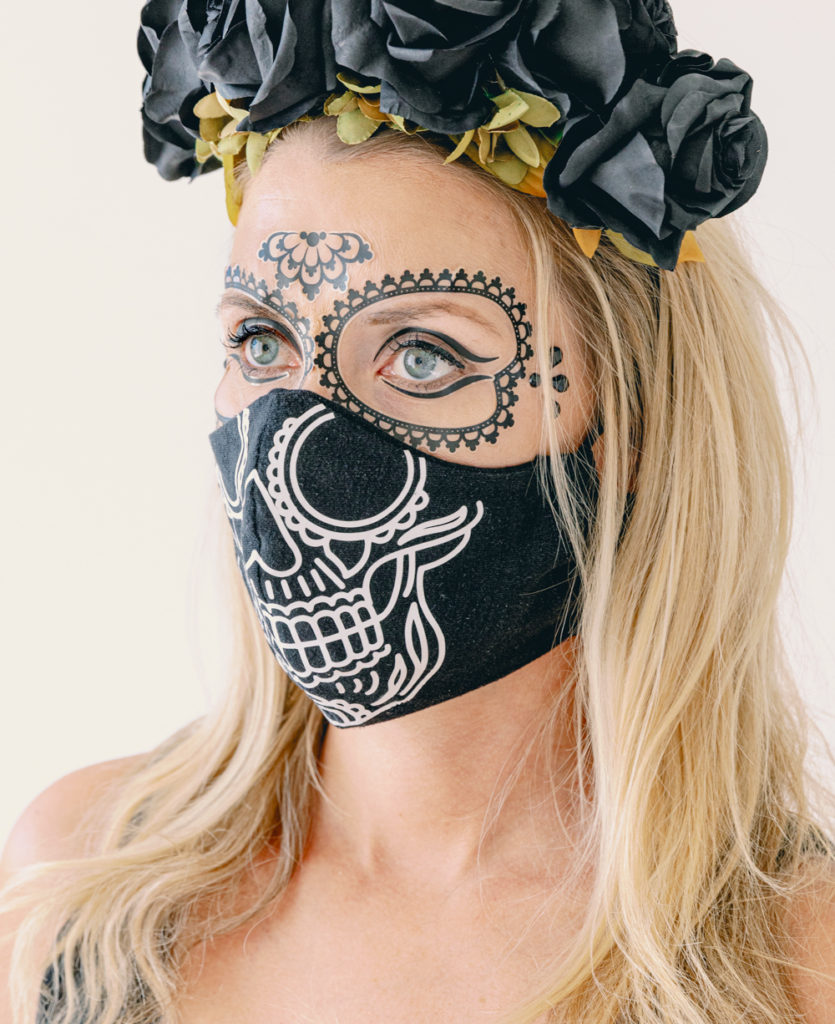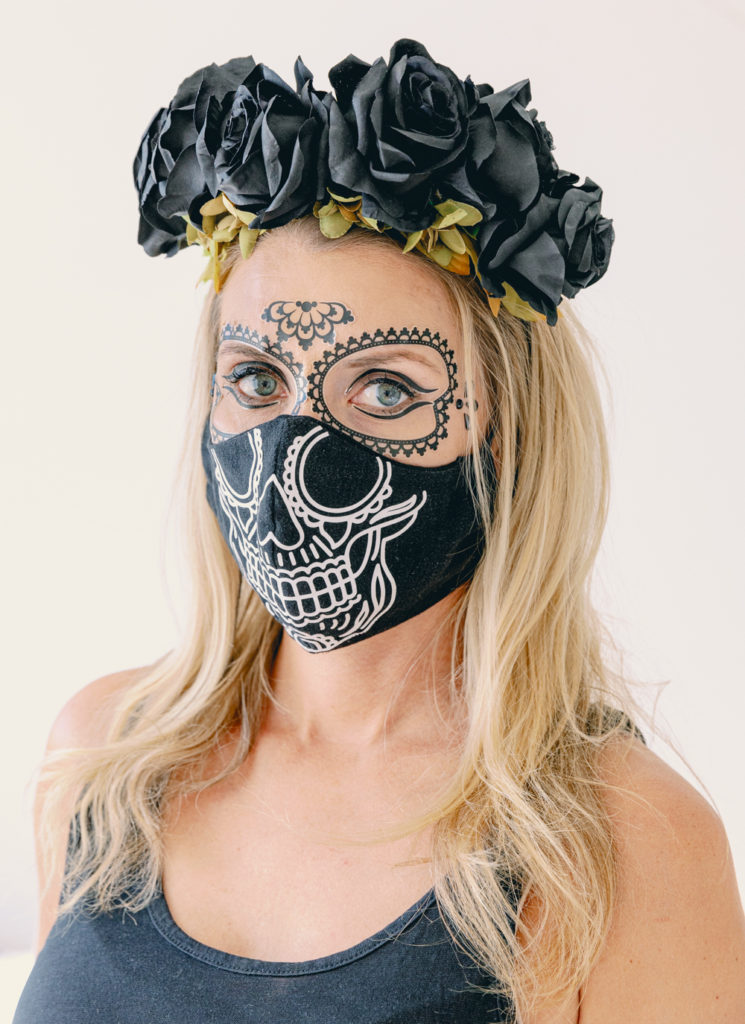 Hope this helps with any last minute ideas! Be sure to check out Leanna's blog for more fun, see it here.
xx
Abby