Ending our healthy week on a sweet note. Cold pressed juices + smoothies are in my daily regimen a couple times a day. People have coffee… I have juice! To really think about it, 2 out 3 of us Beijos ladies don't drink coffee. Imagine that! I start my morning off with one, and repeat for an afternoon snack while at work. There are tons of recipes out there that you can follow, but to really enjoy something it should be what you LOVE to eat and drink.
Play around, be creative, and you will find the perfect smoothie you love. I have learned if you pack enough veggies, and throw in some sweet fruits… that veggie taste is barely there.
If your morning is like mine… making fresh juice and smoothie is a bit hard as easy as it sounds. Thru the years I have mastered it! I prep for it while I'm making dinner the night before, so all you will have to do is blend and ready to go!
These are two of my favorite smoothies that I do weekly, and the kids love them! If my picky eaters love them, yours will too!
I go to my local produce stand to find most of my fruits and veggies. You will find more of a range to choose from then your local grocery store. Going to the farmers market is also a great idea!
Prickly Pink Smoothie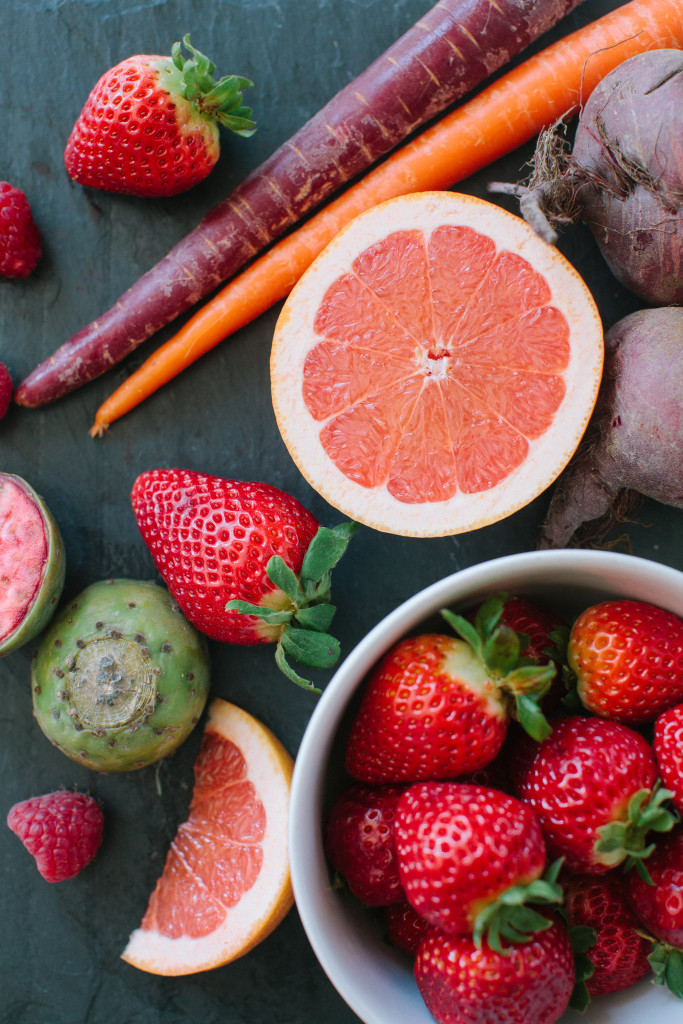 Ingredients
Strawberries | Rasberries
Grapefruit
Carrots
Prickly Pear
Ice
Juice of your choice- I use Guava juice
I have a blender that can juice and blend. For this one I make into both a juice and smoothie. For a juice, simply juice everything and your done! I do peel the grapefruit and prickly pear.
For the smoothie, juice the grapefruit and carrots (2-4) prior to blending. Peel the prickly pear, and cut into pieces and place in blender. Throw in a handful of raspberries and strawberries. Add ice. I slowly add in the juice  from the carrot and grapefruit and blend. Depending on your desired thickness, this is where you can add more juice of choice.
Cheers!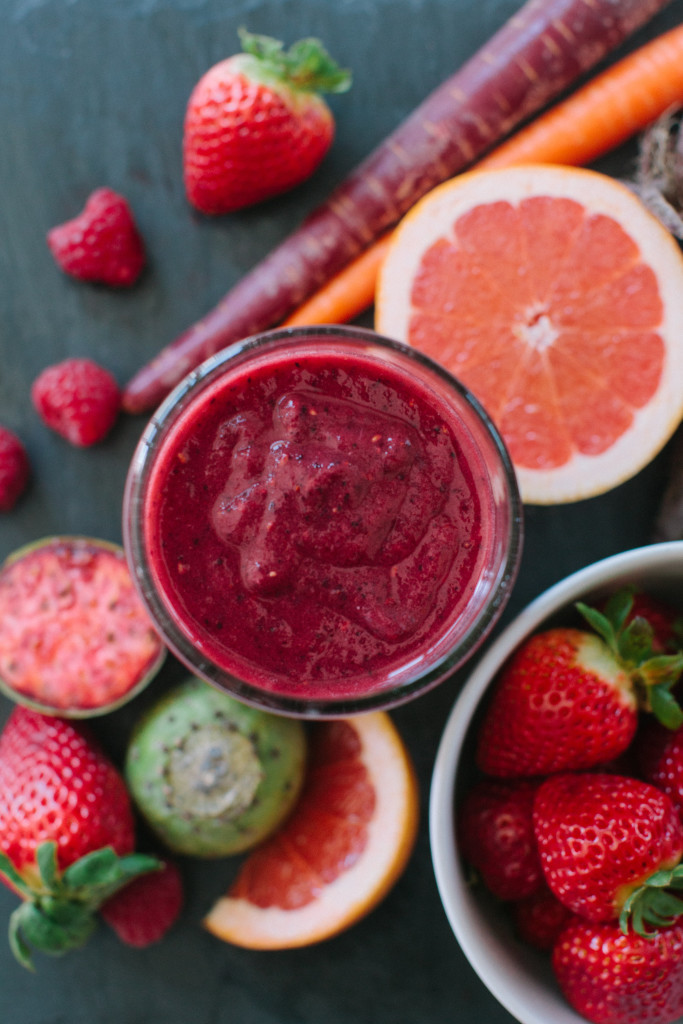 Tropical Greens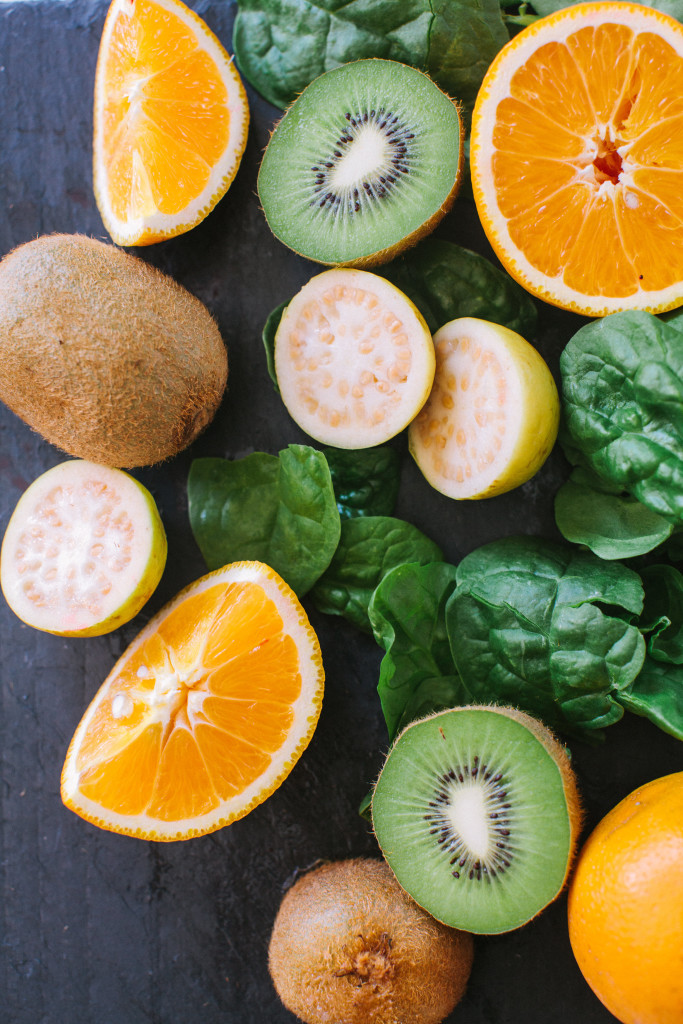 The kids love this one!
Ingredients
Spinach
2 handfuls
Kiwi
2 peeled and quartered
Guava Fruit
2-3 peeled and cut
(if you can't find just use Guava juice)
Oranges
1 juiced
Combine all and blend. Add ice and juice depending on how thick or thin you would like your smoothie.
Cheers!
All photos done by main nor cal babe, Yasmin Sarai Photography
Happy sipping!
xoxo
Abby