It's that time of year where we spoil all of the well deserving daddy's out there!! Father's Day is next Sunday and we are spending this week on the blog dedicated to Dad!
Starting off with a gift guide!
If you haven't gotten your Dad or your Hubby a gift yet we have plenty of ideas for you!!
Our Beijos' Hubbies are all amazing and enjoy many different things, so it was the perfect opportunity to share a range of gifts that could work for any Dad out there…
Starting with Jacquelyn's Hubby Nate
The Surfer Dad
It's rare to find a weekend where you don't catch Nate in the water, here's a round up of gifts we think any Surfer Dad would like!
We have anything from a Hurley Wetsuit, a GoPro, our favorite Mucho Aloha T-Shirt, local Santa Ana company Birdwell's Hat and a pair of Salt Sunglasses…
Next up, Leah's Hubby Damon…
The Sports Nut Dad
Damon's favorite team is the Angels, and he wouldn't want anything more to be at a game with his family… Except add a tailgate with some beer ;)
We have him set with tickets, a vintage Ebbets Fields Angels Cap, a vintage Coleman Cooler and Pendleton Blanket for Tailgates and a subscription to the MLB Network if he can't see a game live!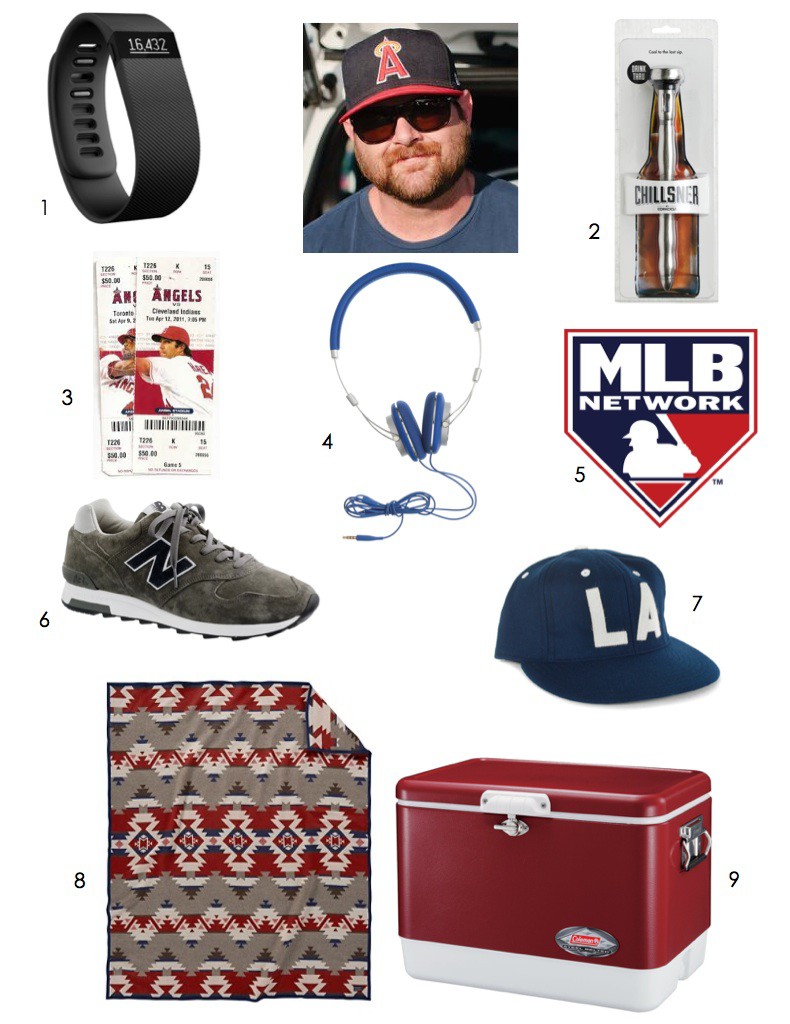 And last but not least, Abby's Hubby Mike…
The Golfer Dad
Mike loves to Golf and you can catch him on the course any chance he gets… What better way to spoil him than with all the best golf gear out there!?
A brand new lightweight Titleist bag, the newest Puma golf shoes and hat, a subscription to Golf Digest, and Cigars and a Flask for fun after a long day of golf…
Oh and a day of golfing at Pebble Beach!? Abby you'll definitely be his favorite with that!!
1, 2, 3, 4, 5, 6, 7, 8, 9