I've been dying to tackle this fun theme for quite some time – a little bit country and a little bit rock & roll! A disco cowgirl party!!! Full of glitz and glam and a whole lotta country. I'm a huge Dolly Parton fan so this one had my name on it. It came to fruition when Vanessa at Wild & Rae told me she was creating a collection of cowboy boots for girls. We've always loved her pretty dresses and denim jackets but wait till you see her boots, they are adorable!! Better yet, you can shop this party at the end of this post, woo hoo!!! Now, without further ado let's jump into this sparkly rodeo!!!
Photos by Jenna Norman Photography
Kicking things off with the cutest invite from Poppy Jack Shop. We will giddy up to all the glitz and glam with that pretty fringe and those cute little stir sticks!!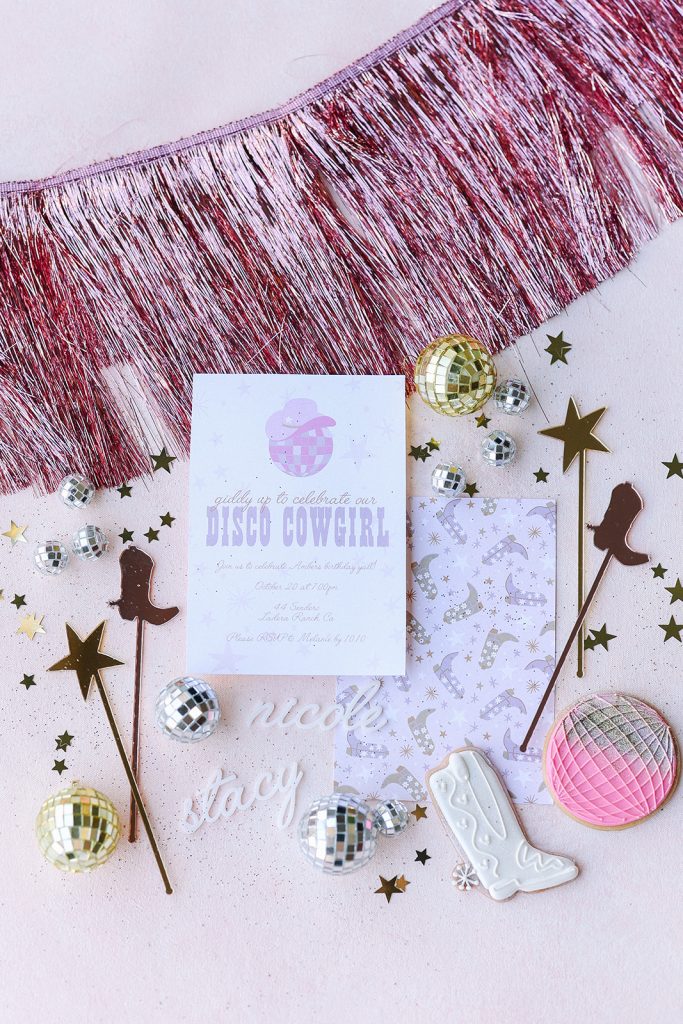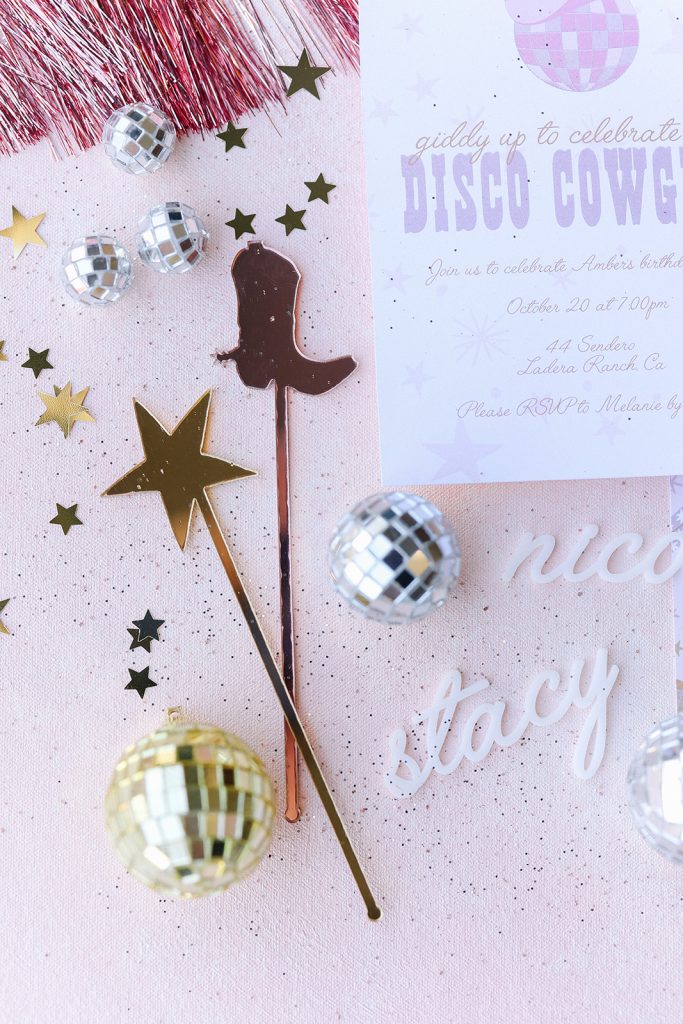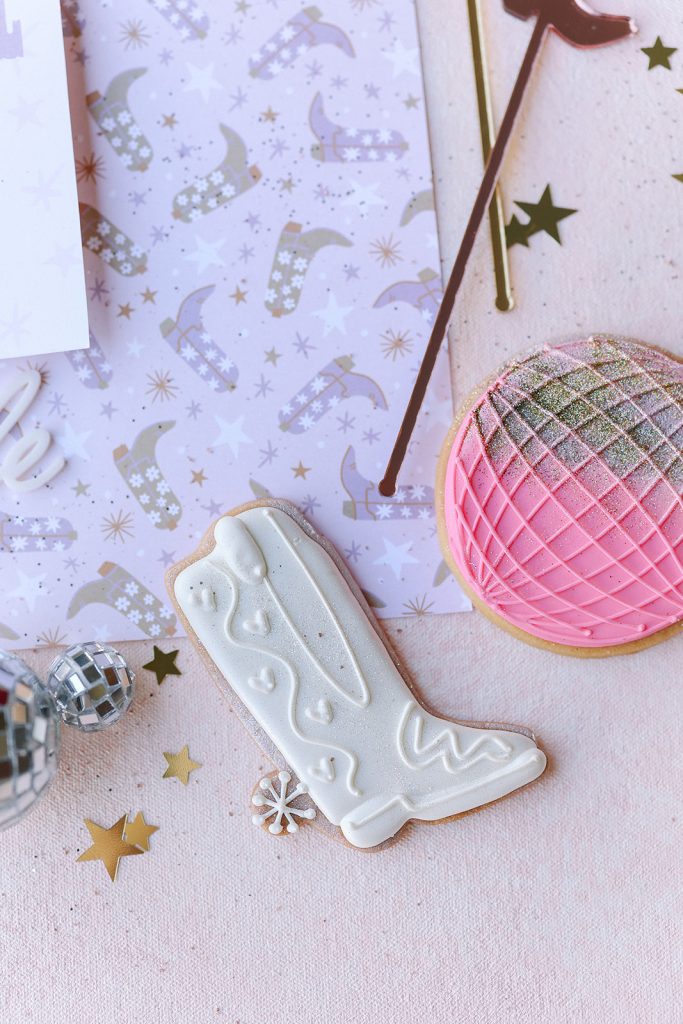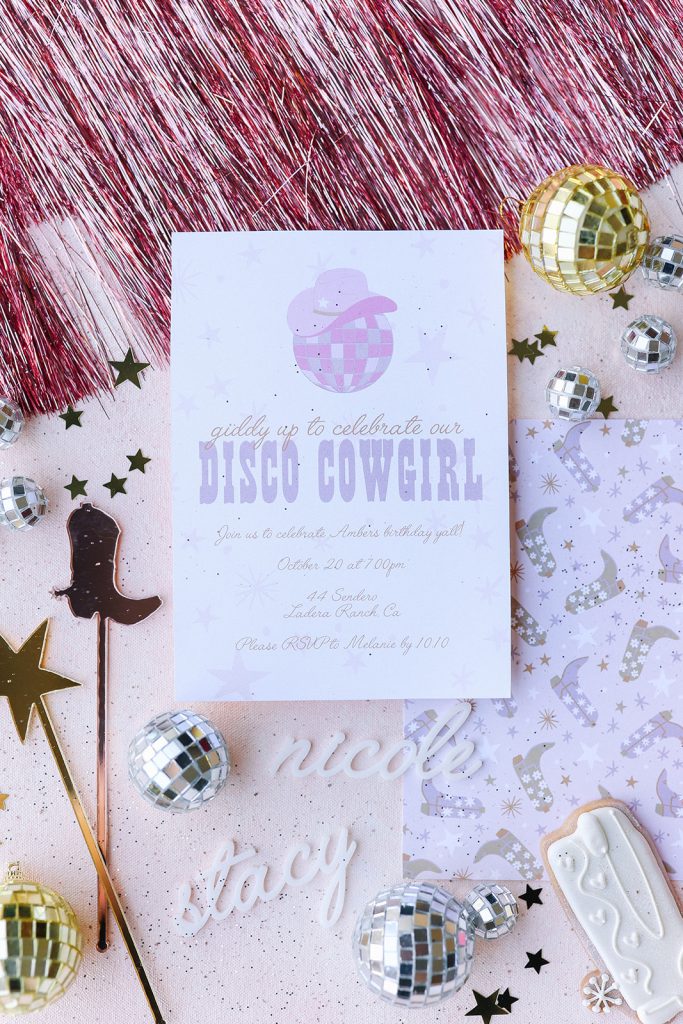 Now it's time to show off the party!!! Goldie Crew Creative brought out this amazing backdrop in fun colors and a cactus added in to boot. It looked incredible with lots of fun added in by a few of our favorites. Of course all those adorable rentals are from Sweet Salvage Rentals. Her hot pink chairs were the perfect touch! Next up, The Pop Shop came through with her balloons and fringe to add to the wow factor. Of course we had a fun vinyl made saying "Hey Y'all" by Poppy Jack Shop because you know we love all the details. Lastly, disco balls from my own collection – Boots & Bling – it's a cowgirl thing!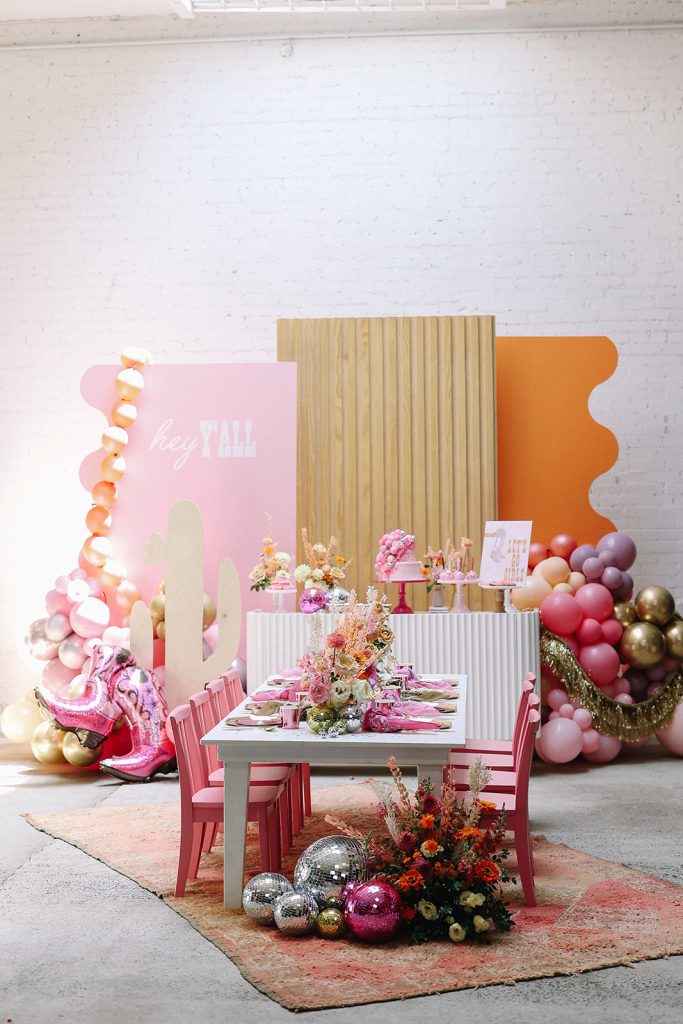 The table was set with of course, more disco balls and a whole lot of cuteness!!! Sparkly gold and pink plates & cups from Meri Meri went perfectly with the pink and gold Sophistiplate cutlery. For napkins we went country and added bandanas in pink, tan, and hot pink. Poppy Jack Shop handled the details with her pretty place cards and country stir sticks. I threw some extra glitter confetti on the table because you can never have enough!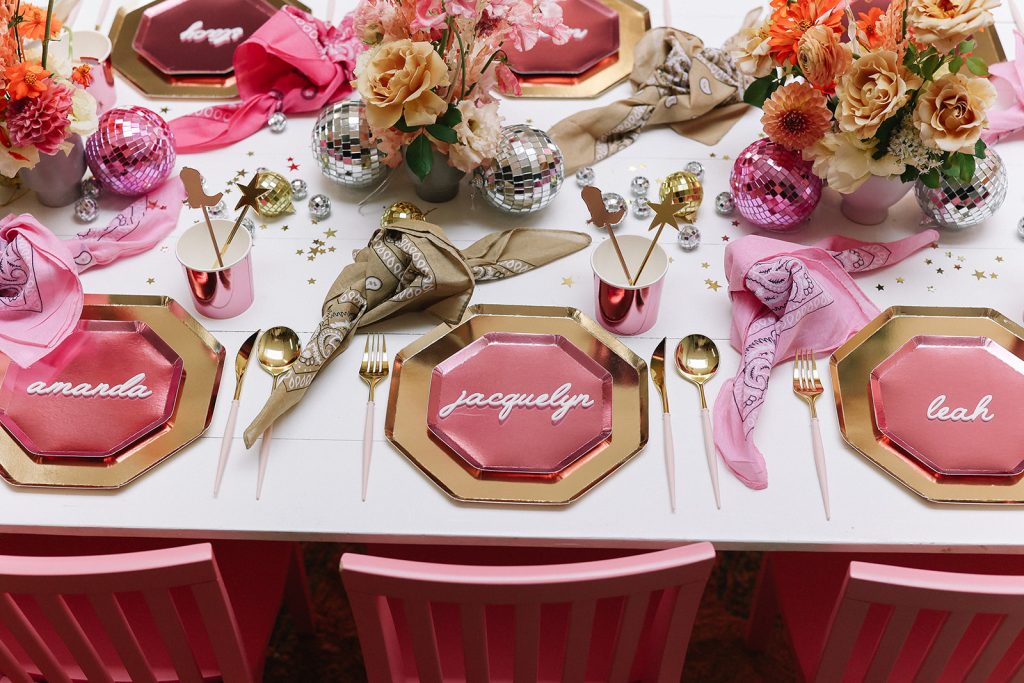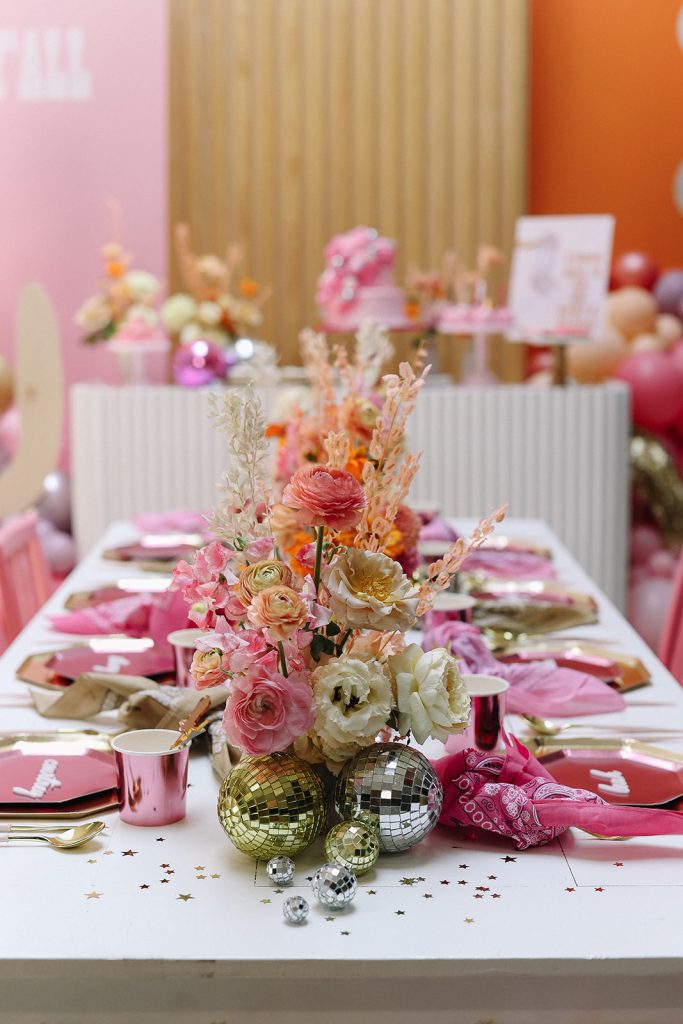 Ain't she pretty?!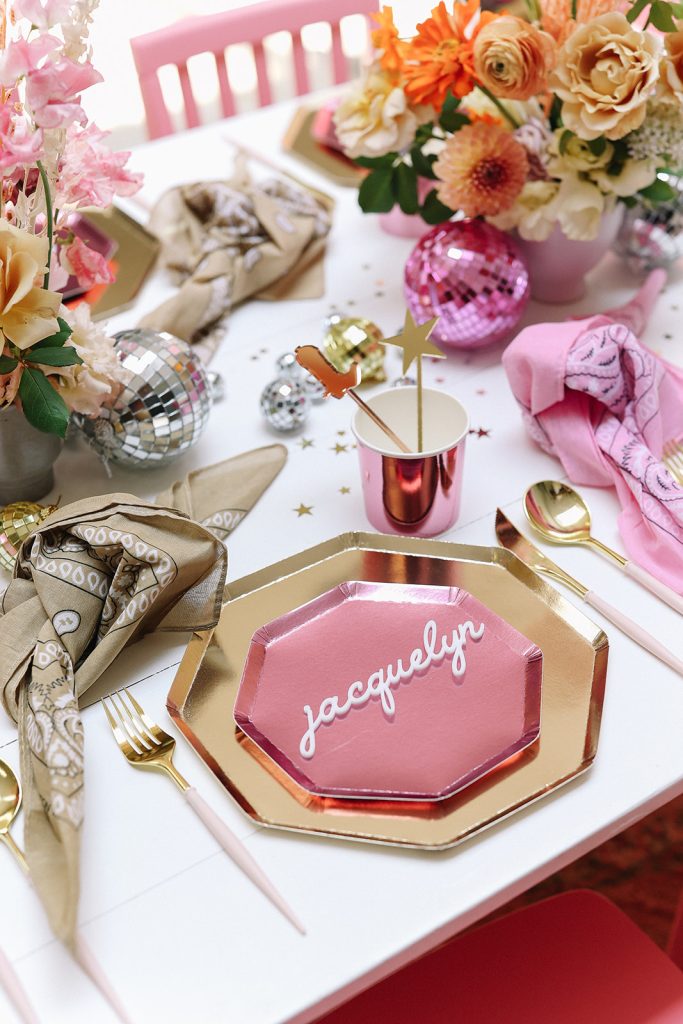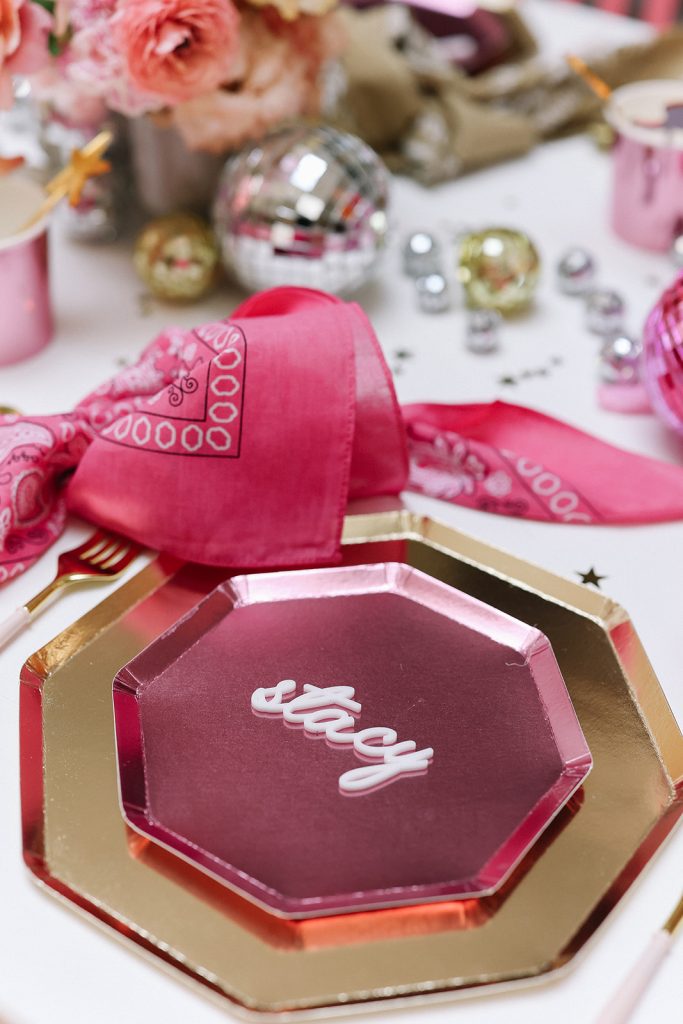 Our friend Tanya from Earth & Grace created the prettiest flower arrangements in pinks, nudes & oranges mixed with some dried beauties. They were the perfect addition to our sweet little table.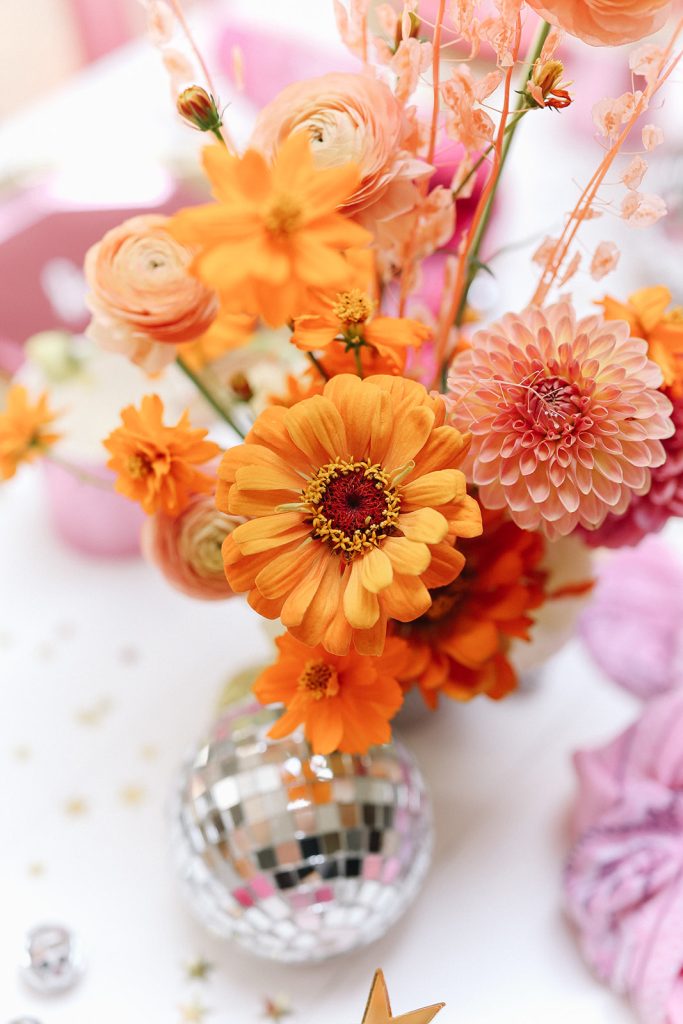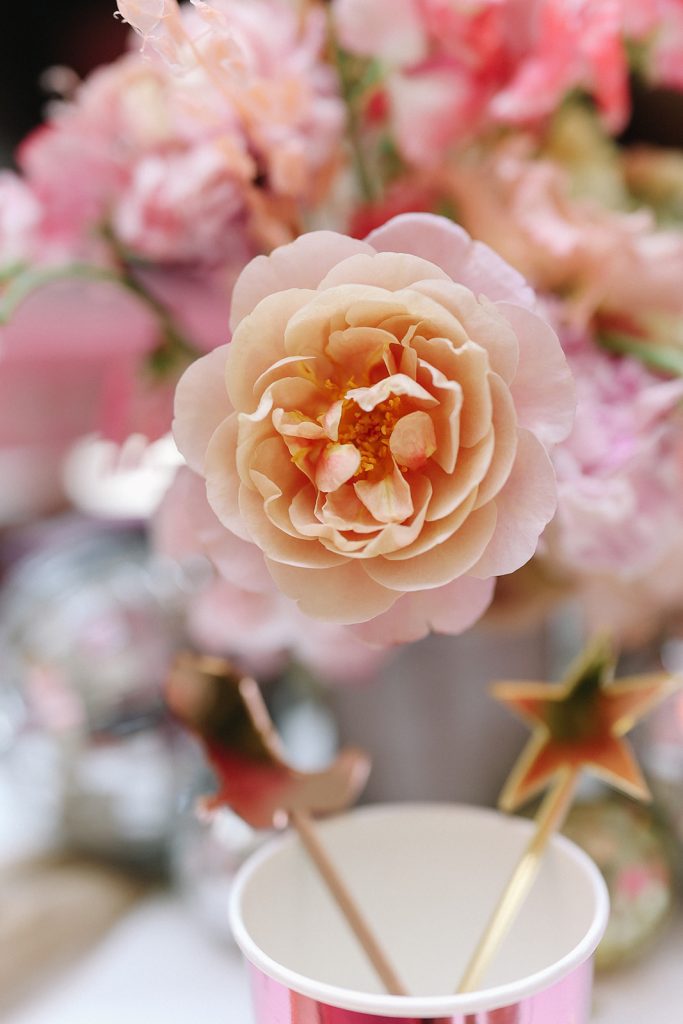 So sparkly & fun!!!!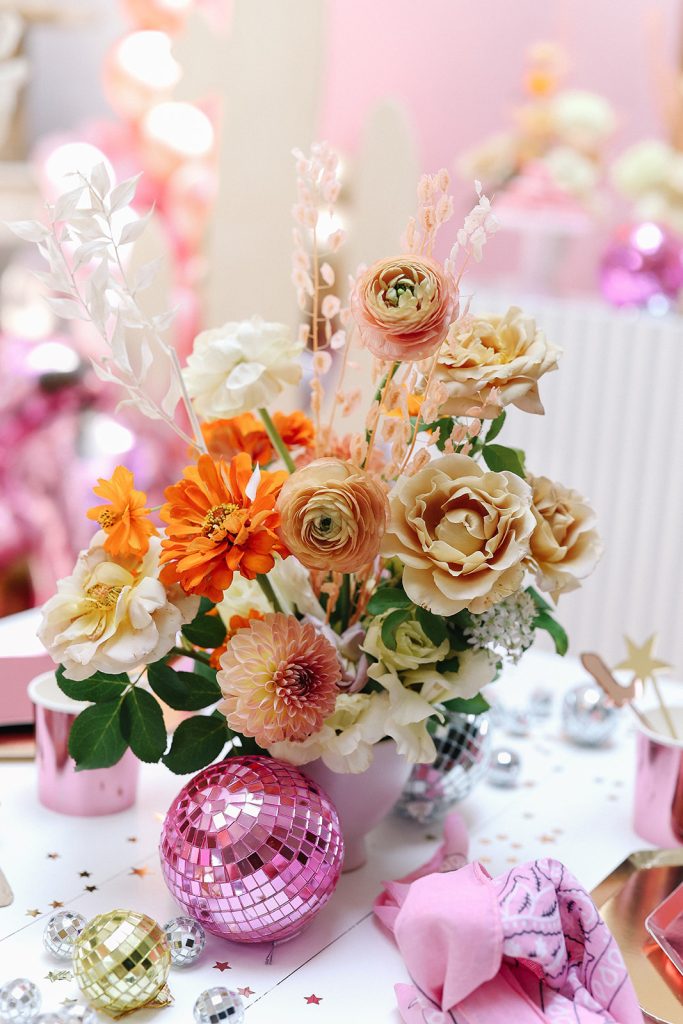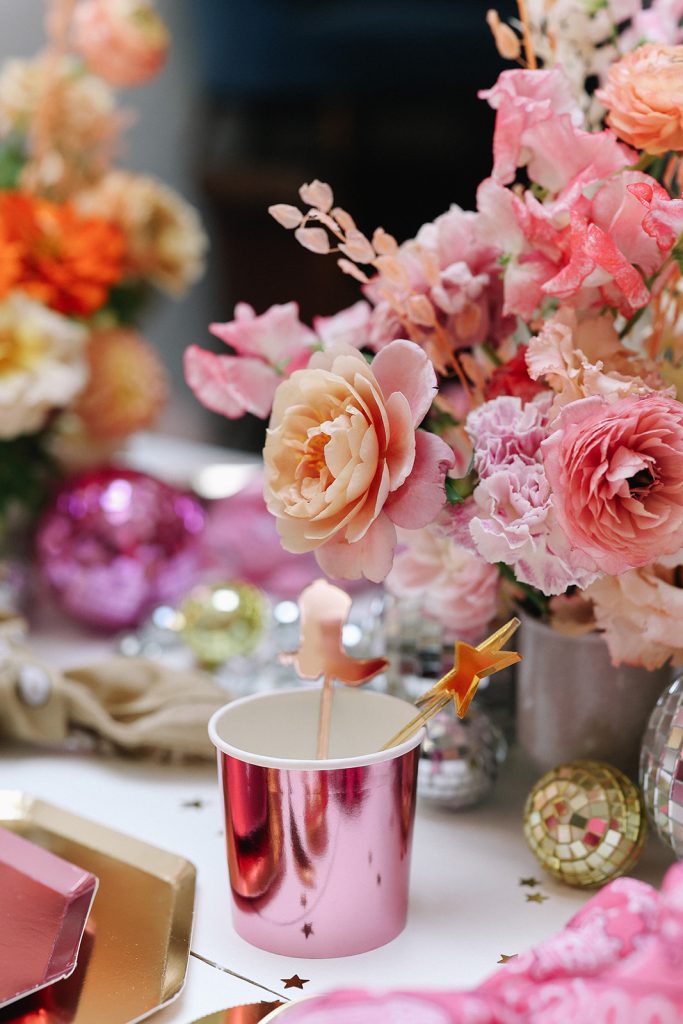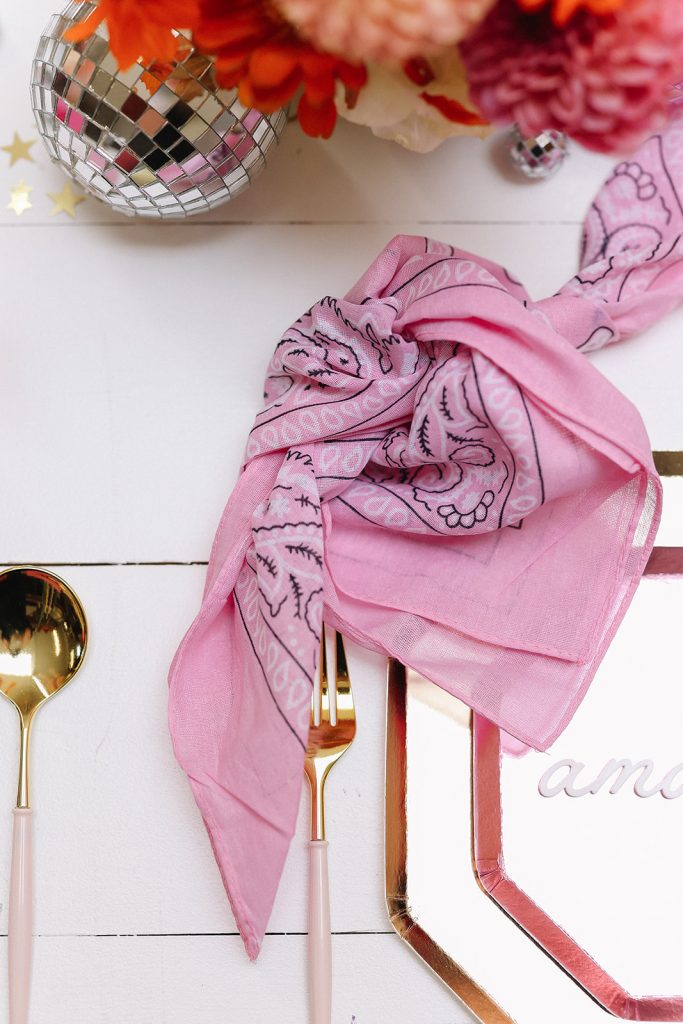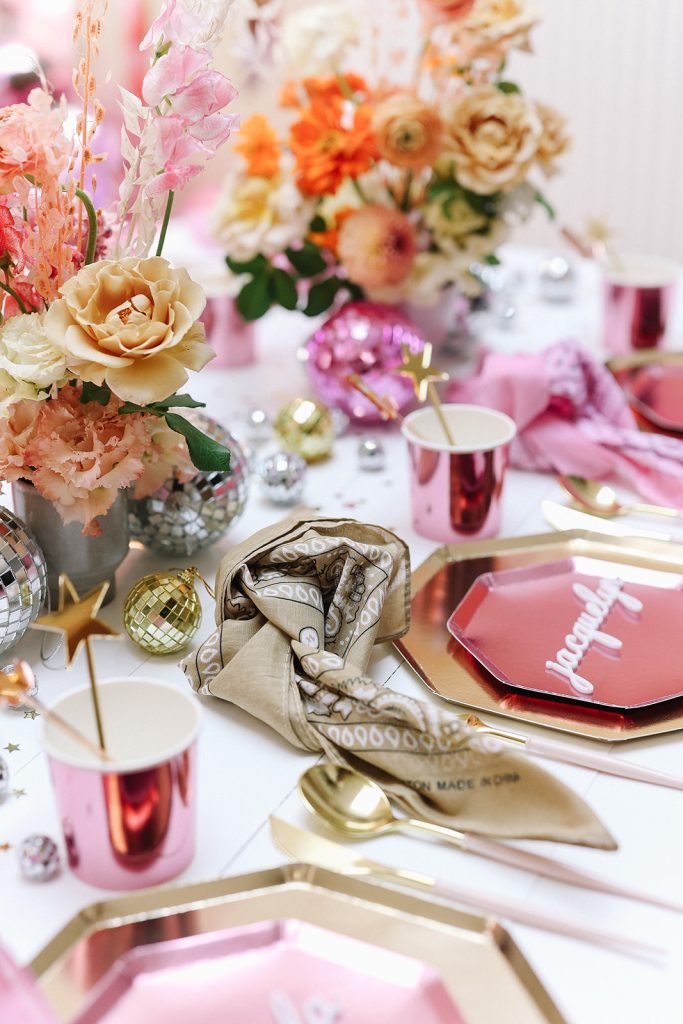 I love this one so much!!!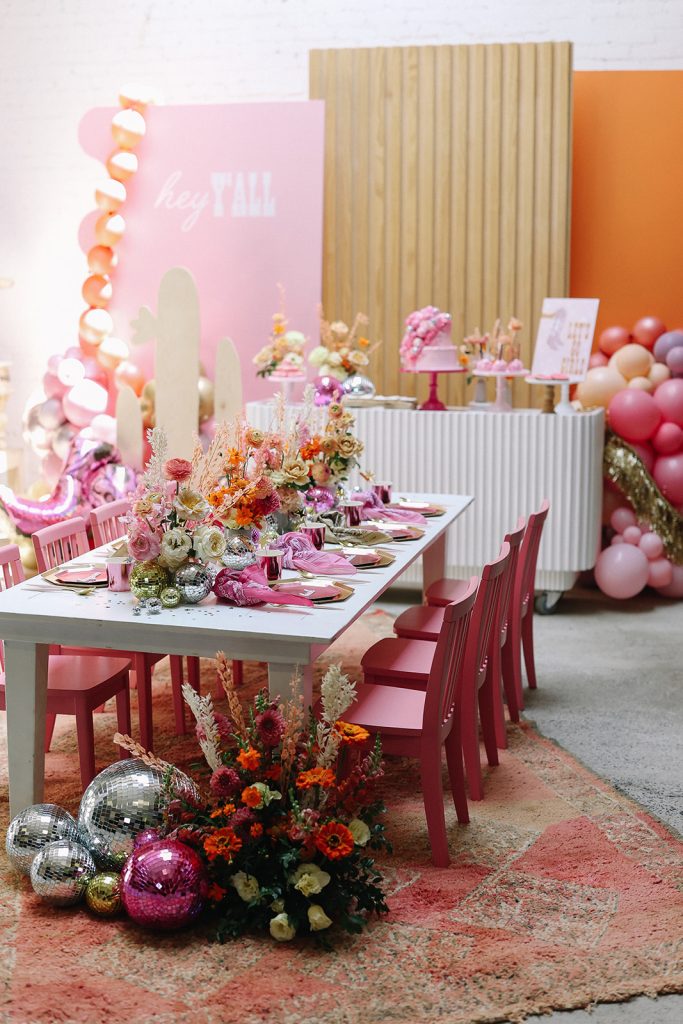 There's so much more, we haven't even gotten to the adorable boots yet, but when The Pop Shop brought out these adorable boot balloons all of our hearts exploded!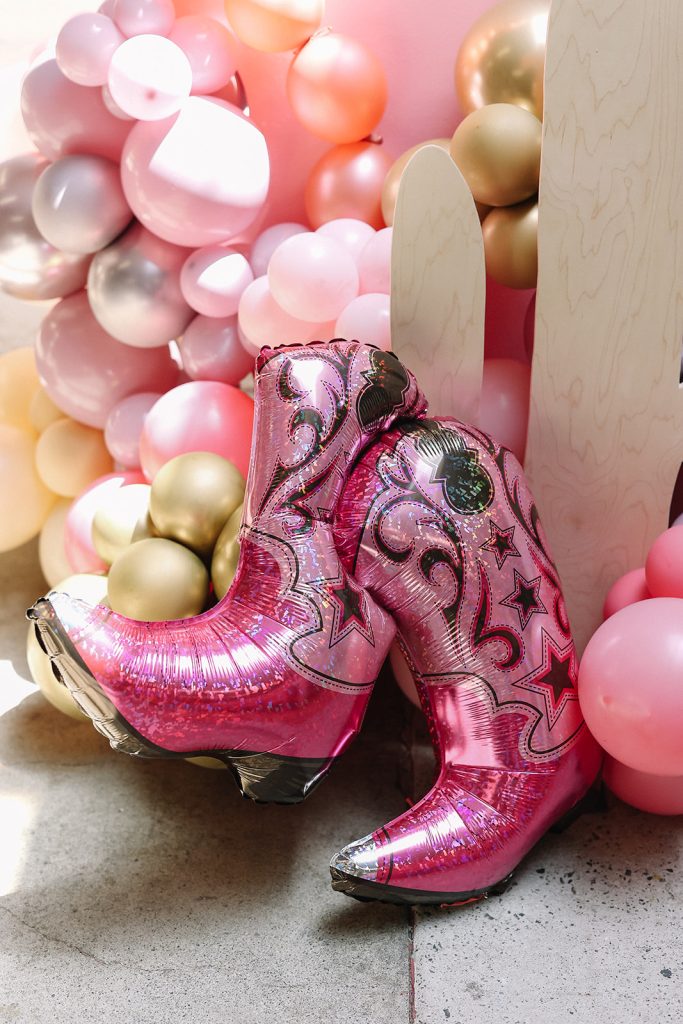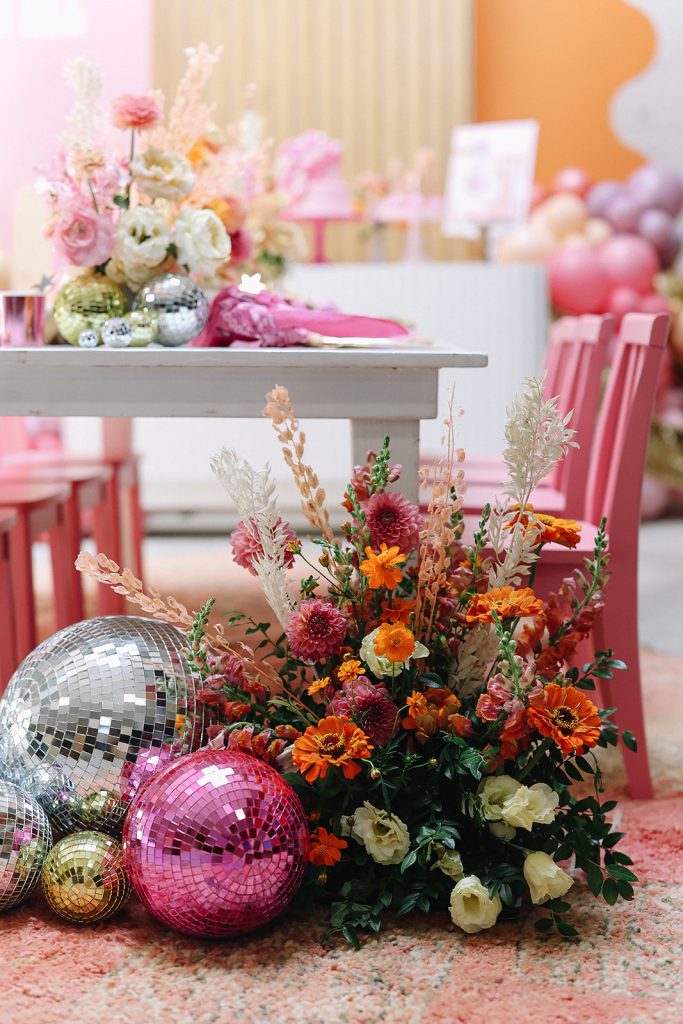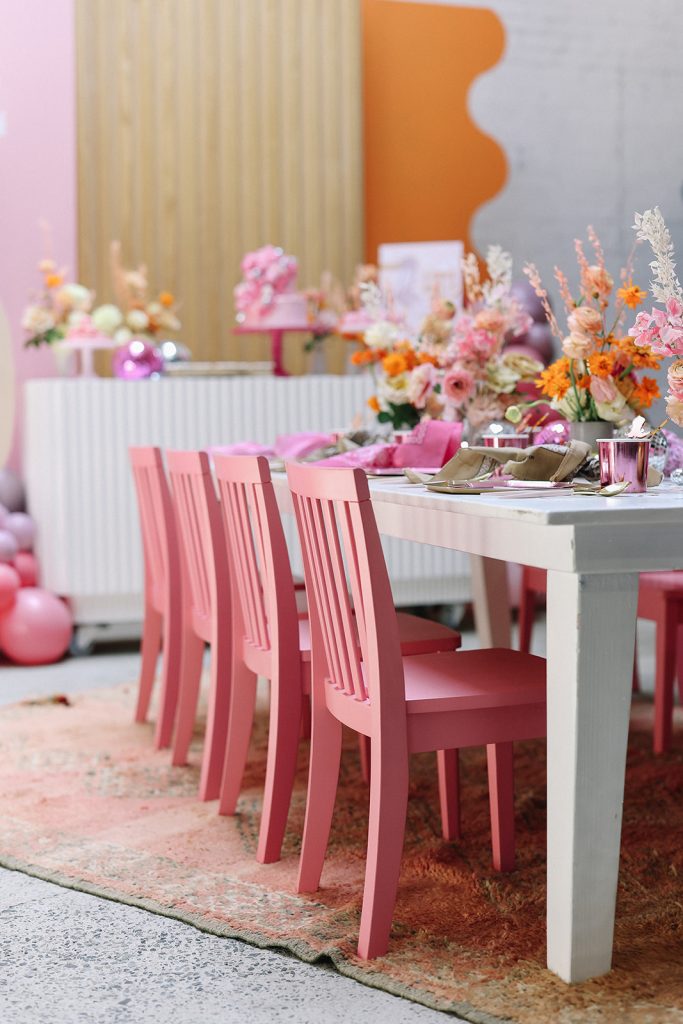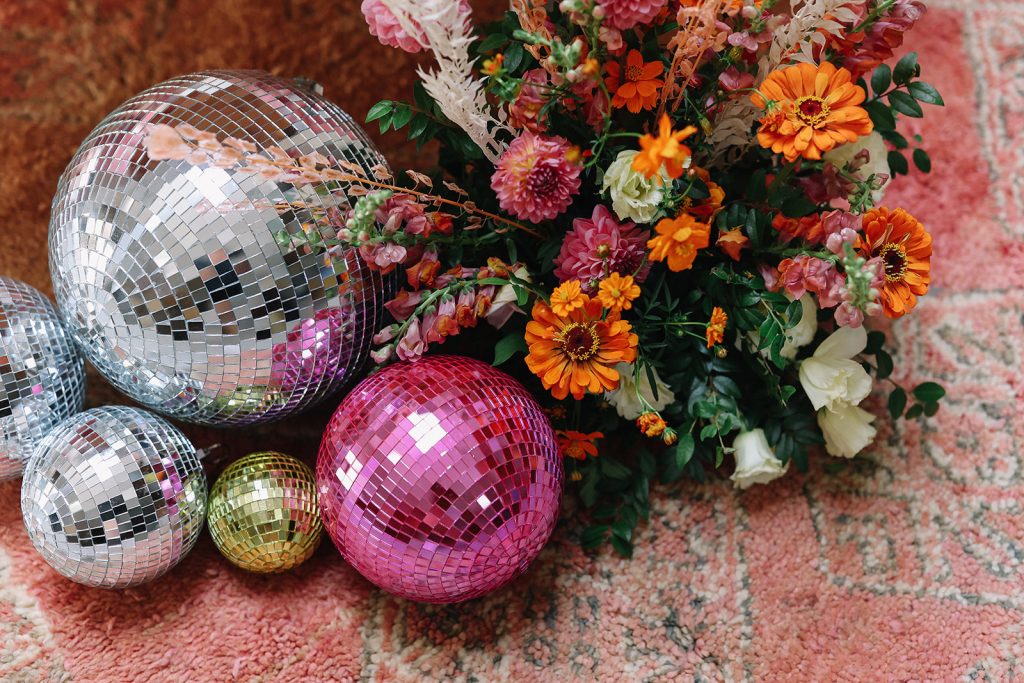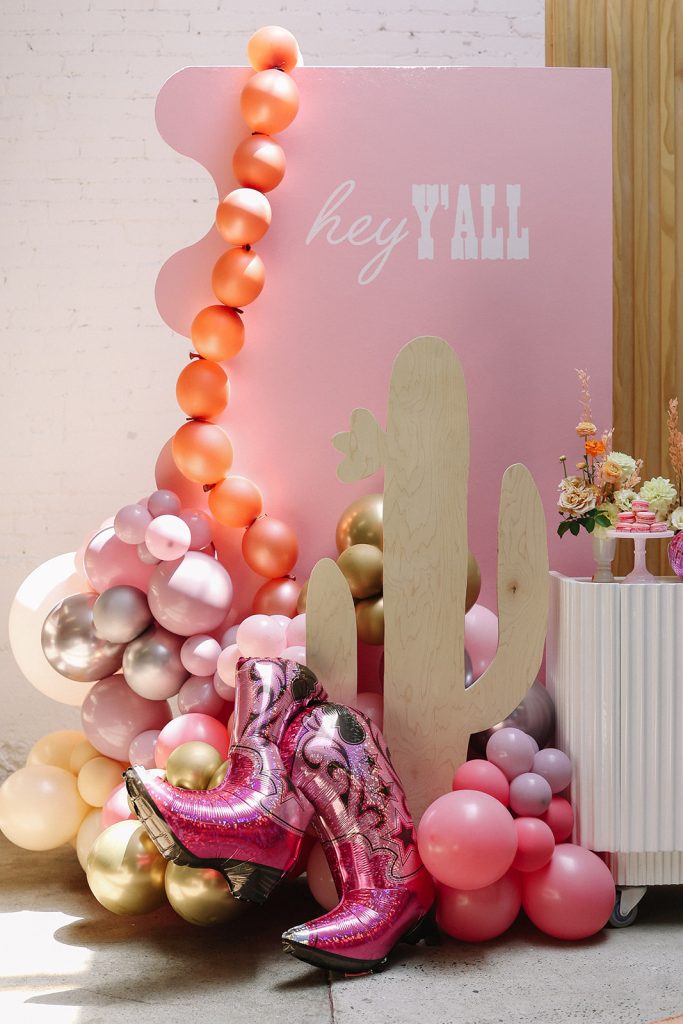 Time to add in our little cowgirls…. But when you're wearing boots you may as well top it off with a hat! Creative Communal Goods is doing kid's cowboy hats and they are just about the cutest ever!! From classic, to pink, to sparkly you name it, they've got it!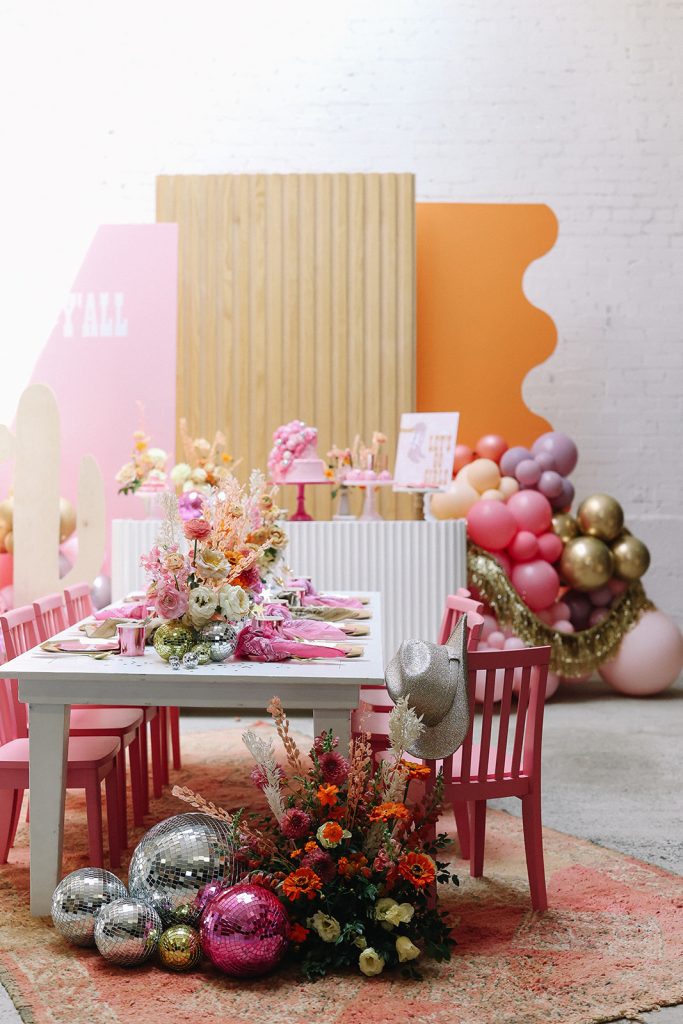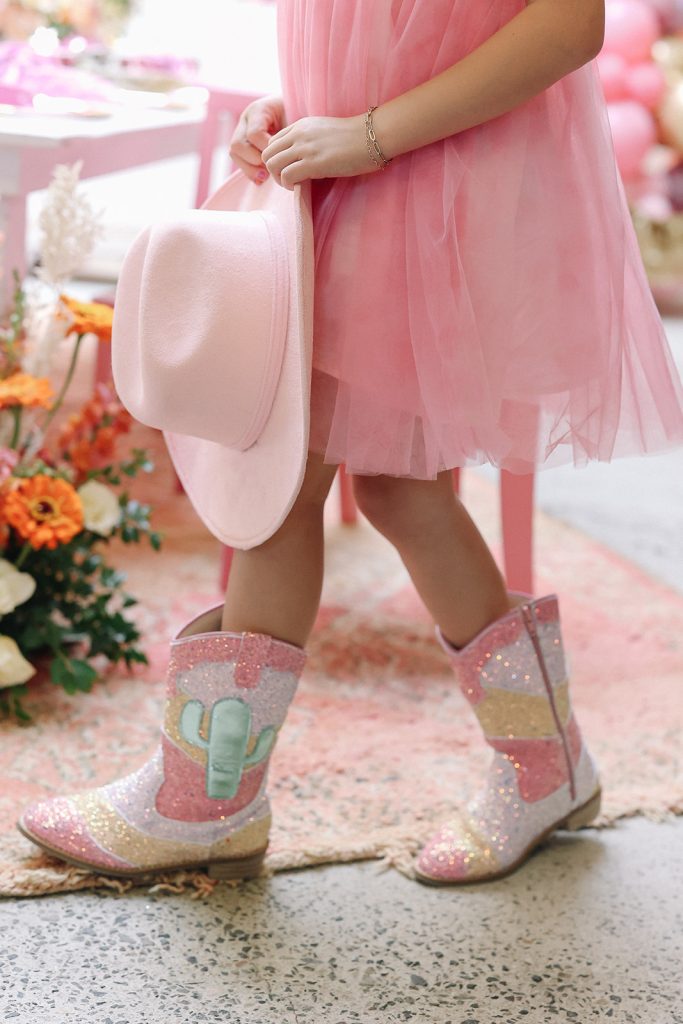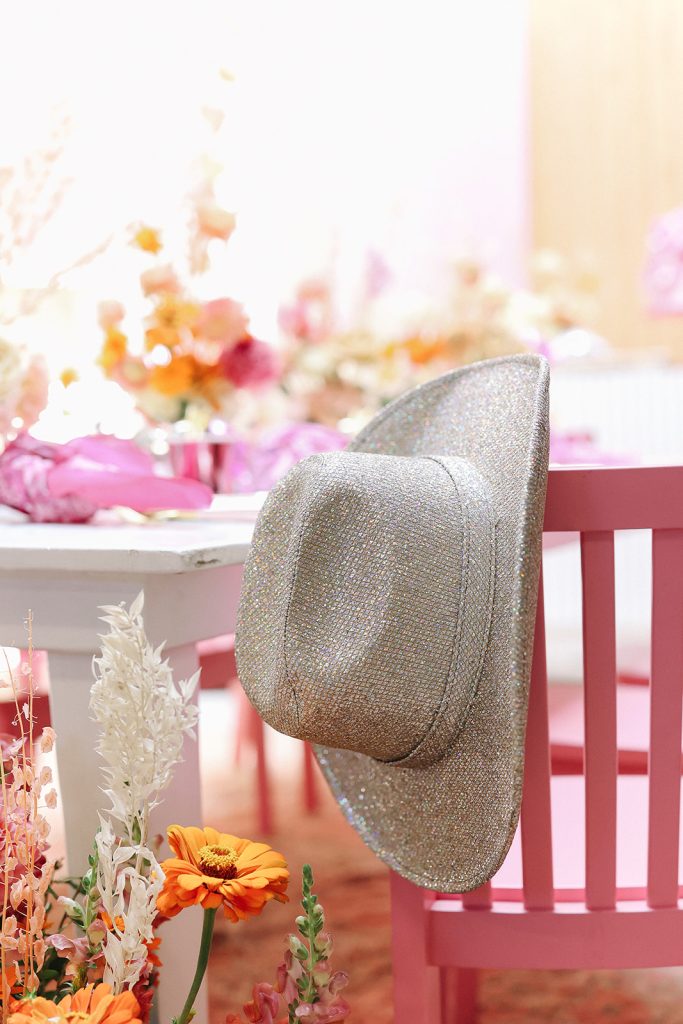 And the boots!!!! These pretties are the Oopsie Daisies…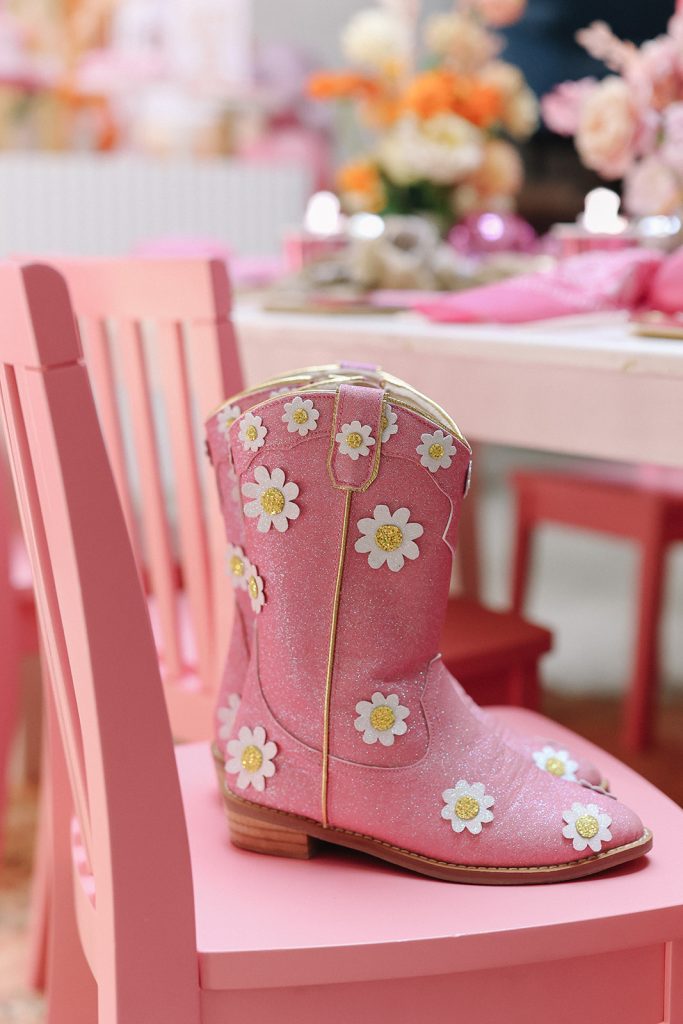 These cuties are the Cactus Cooler…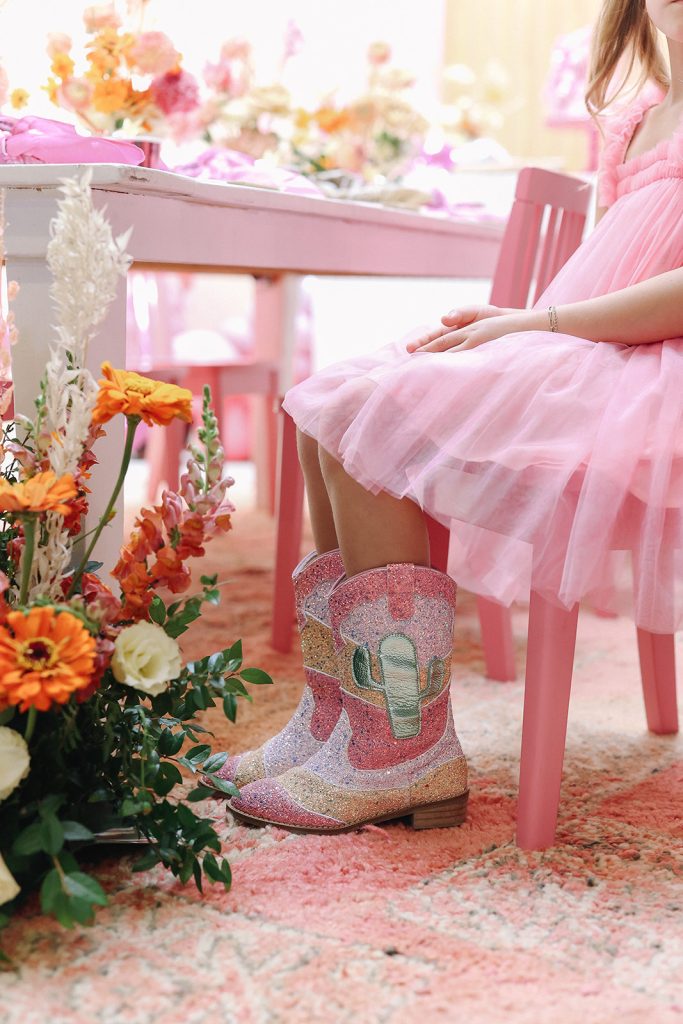 Next up are the adorable Starstruck Boots…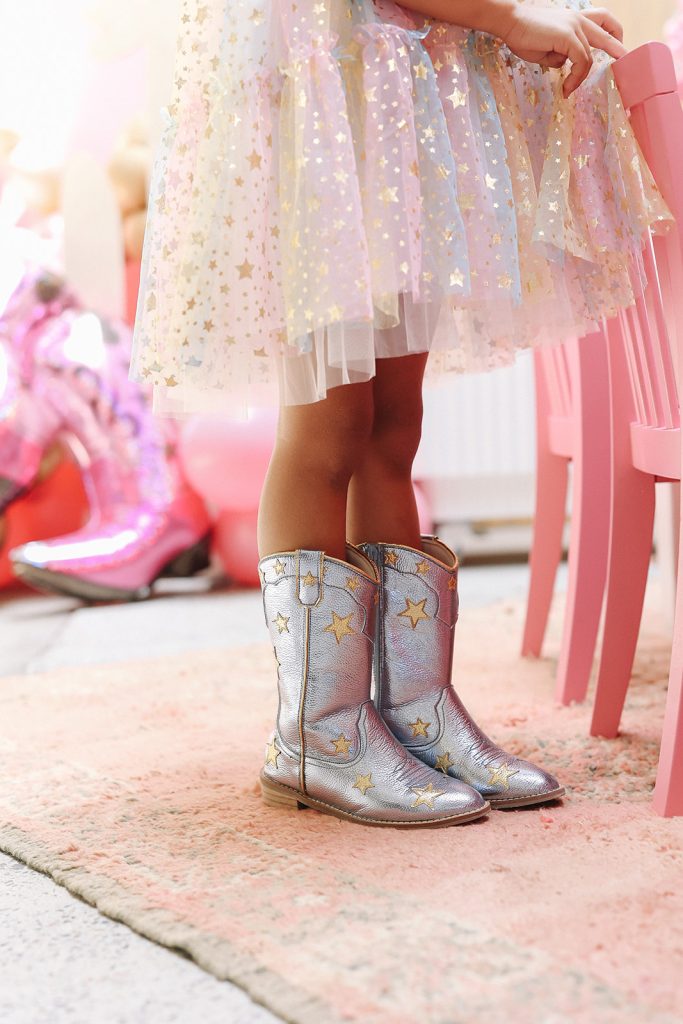 And last but not least the swoon worthy Lovestruck Boot!
Wild & Rae has put so much hard work into creating these beauties, we are so happy for her to see the come to life!! Now we'll cheers to that!!!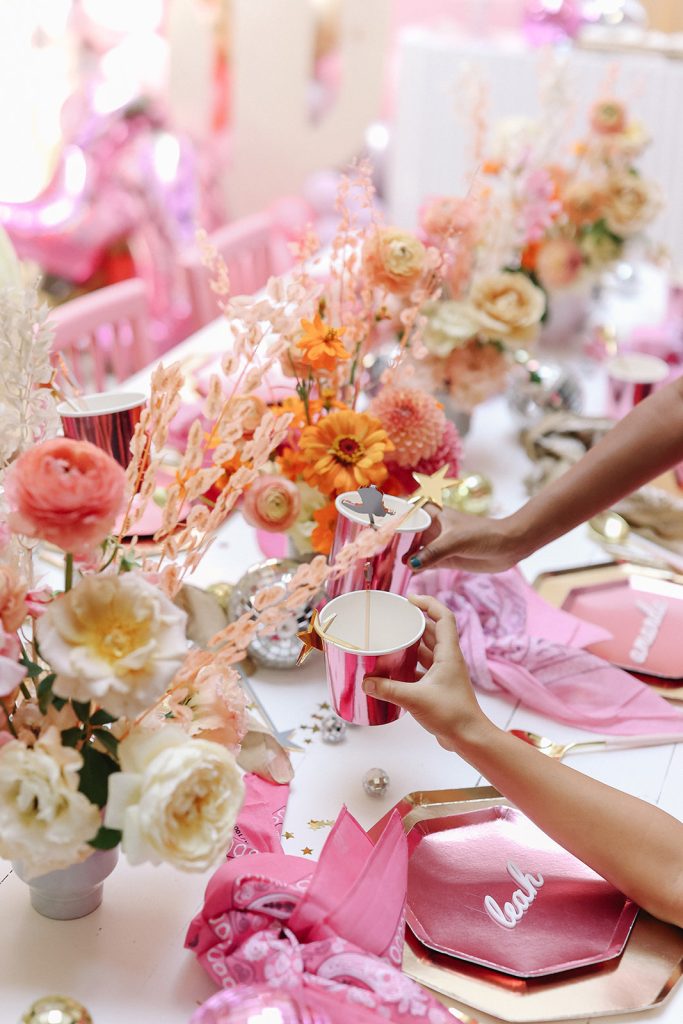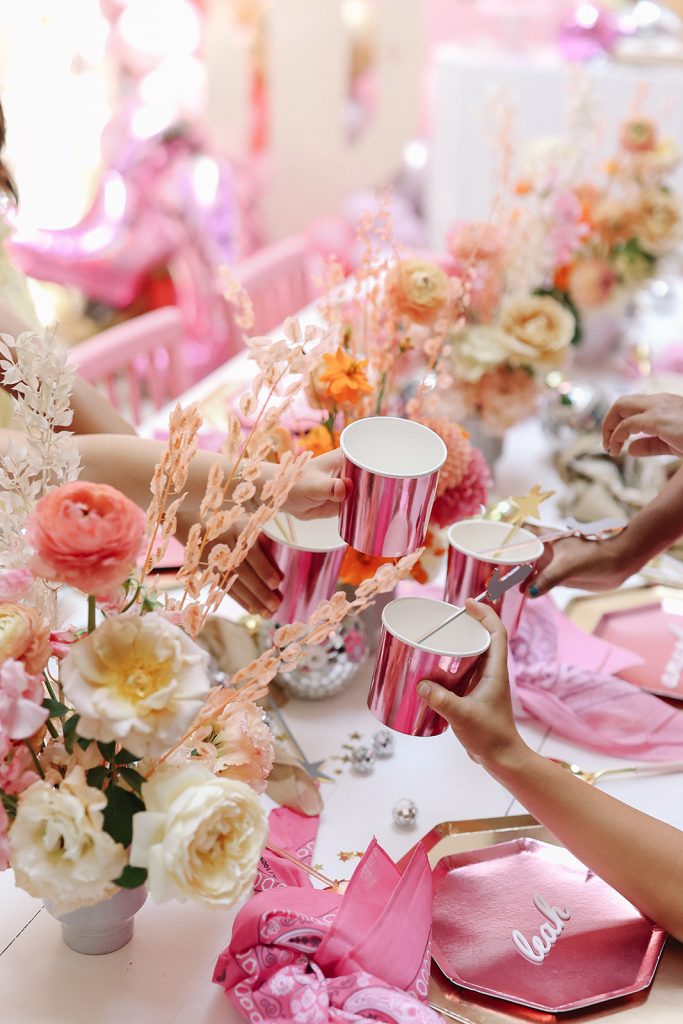 Let's check out our adorable little models who came to play!!! Alba, Priya, Harlow, and Cam! All dressed in Wild & Rae, of course!! Are you ready boots?! Start walking!
Alba couldn't be cuter!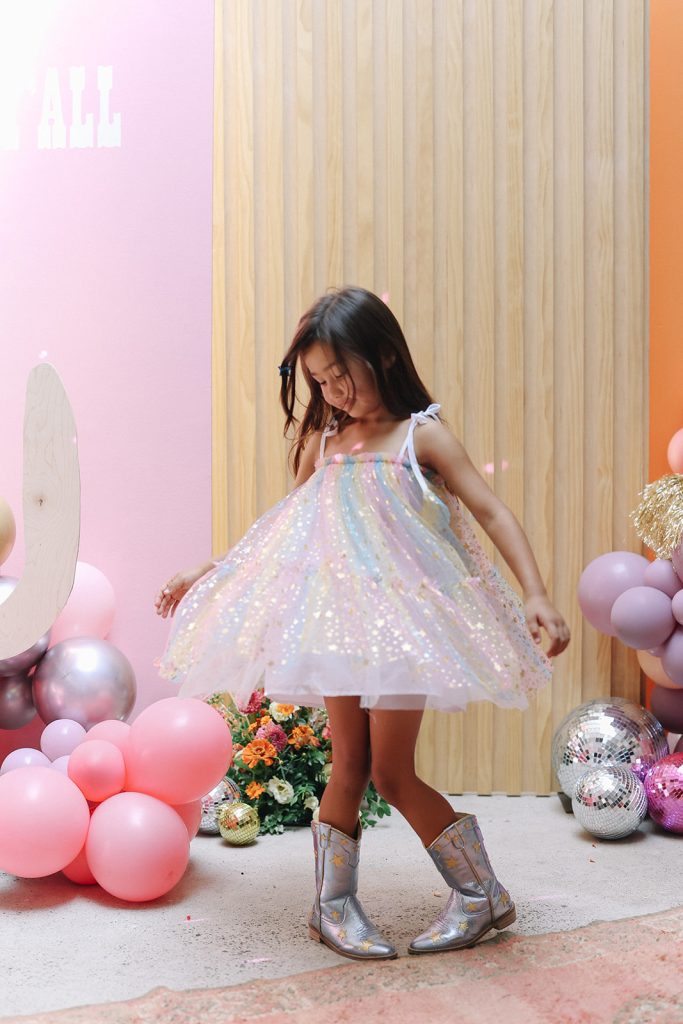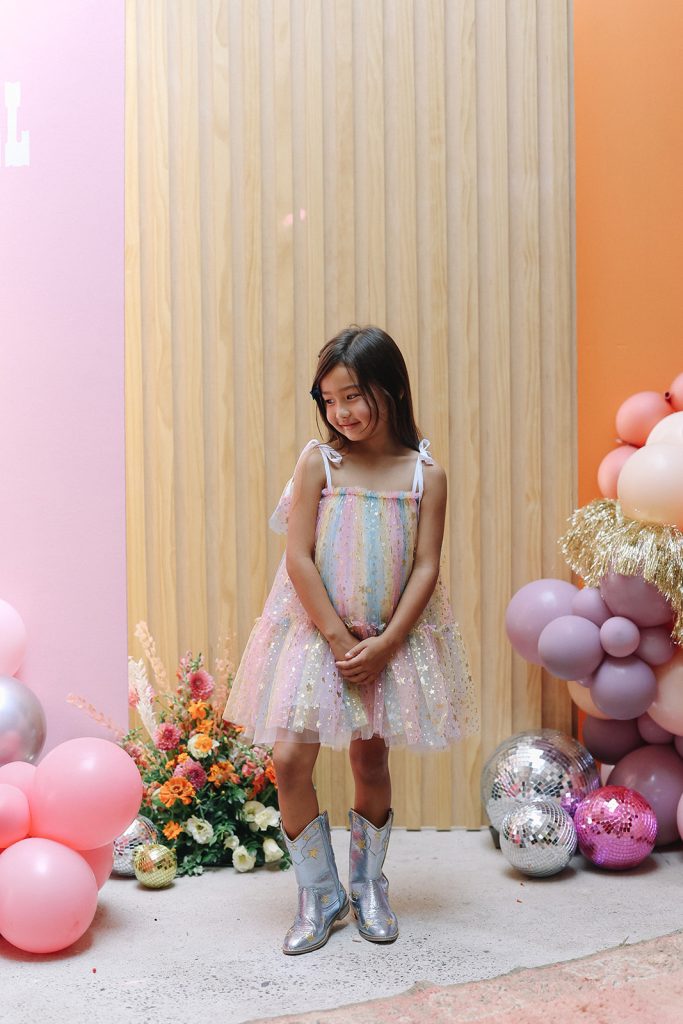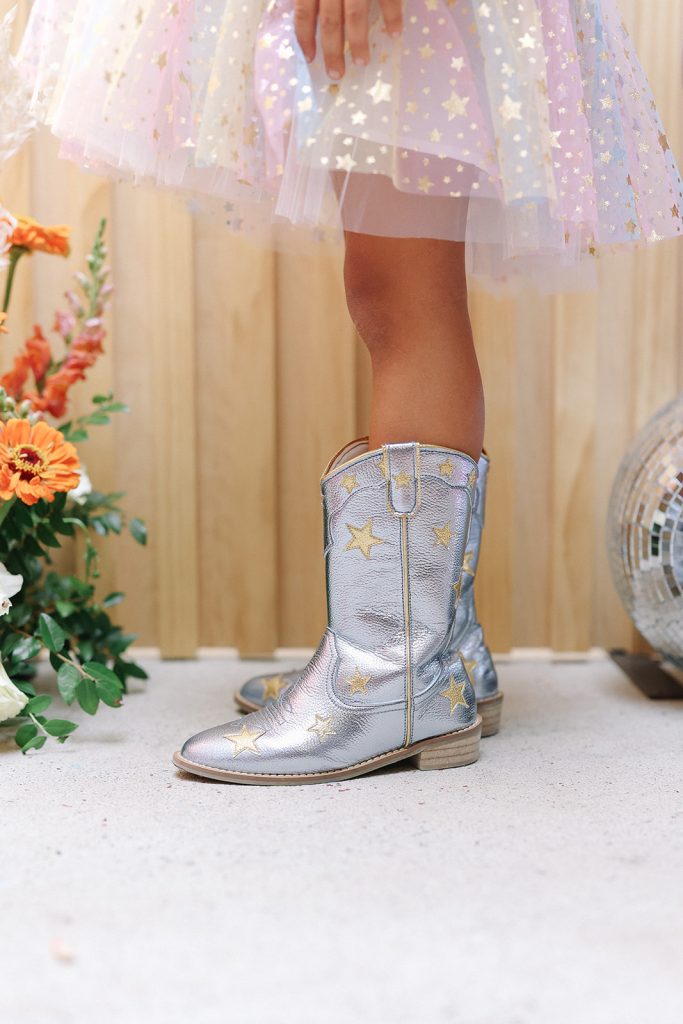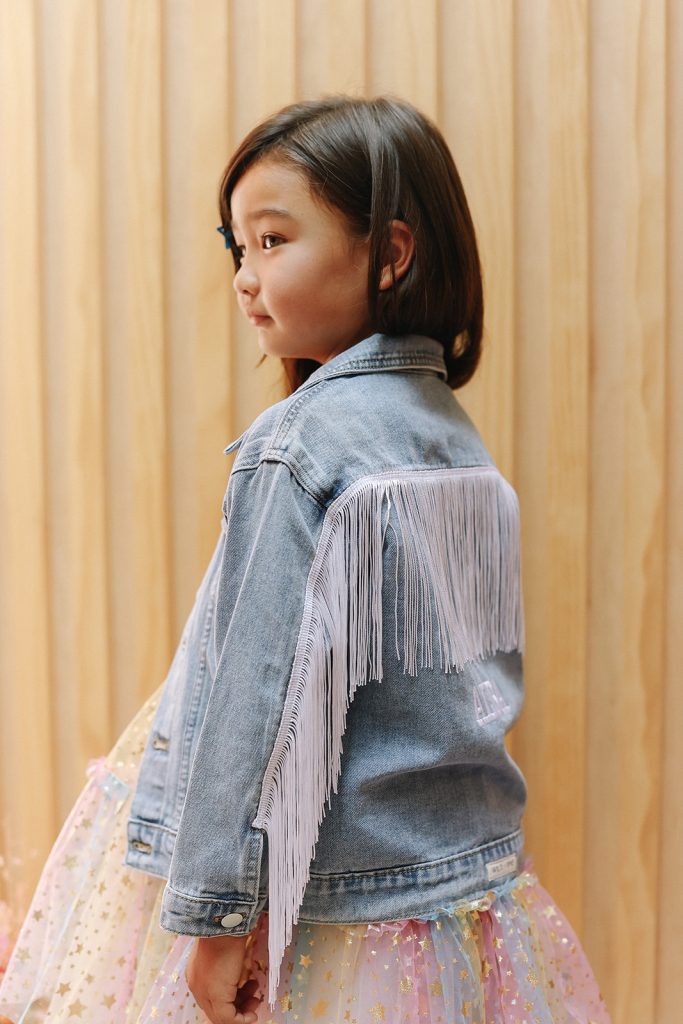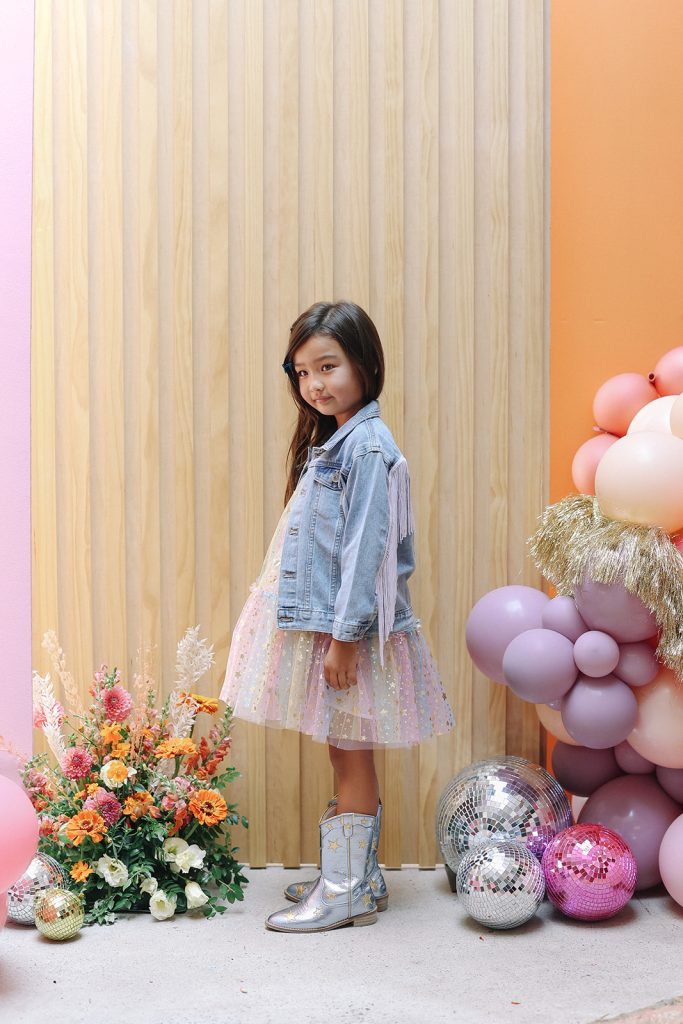 Pretty Miss Priya!!!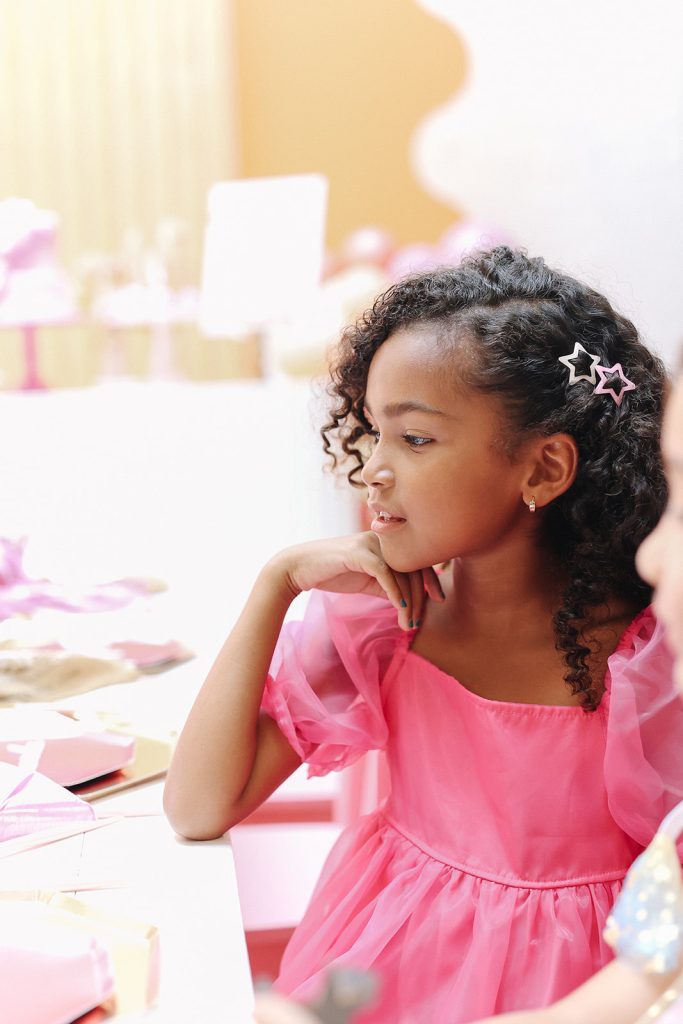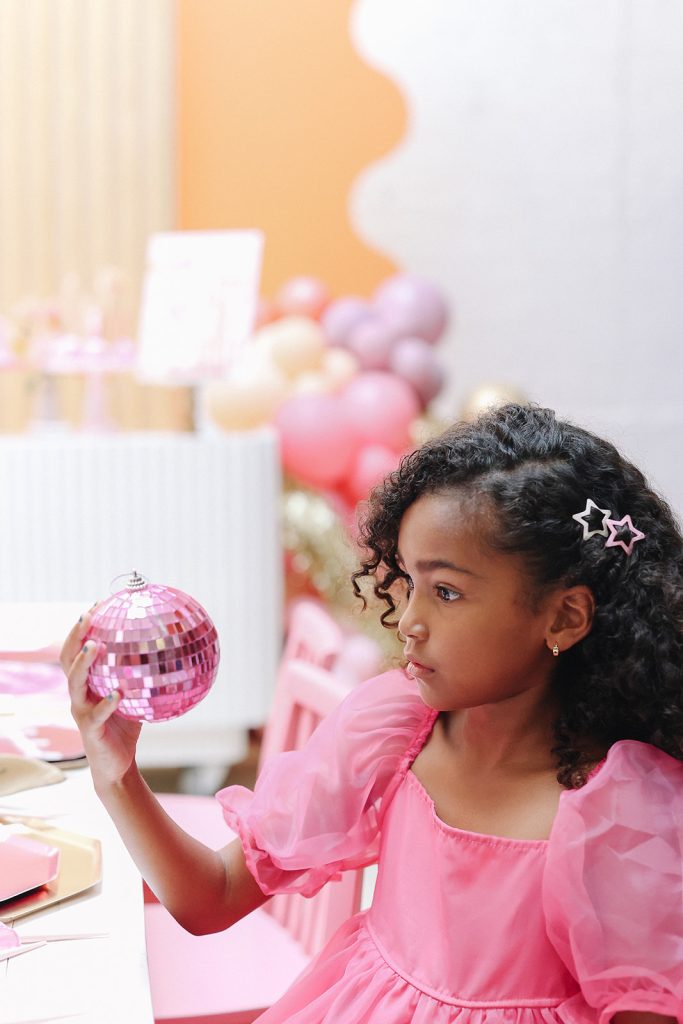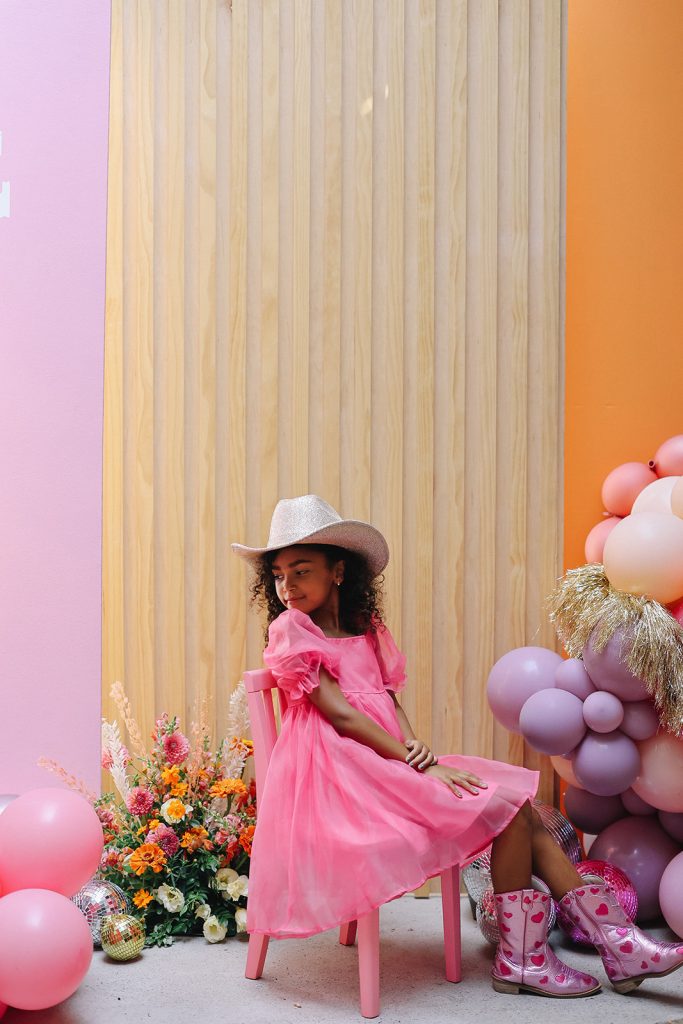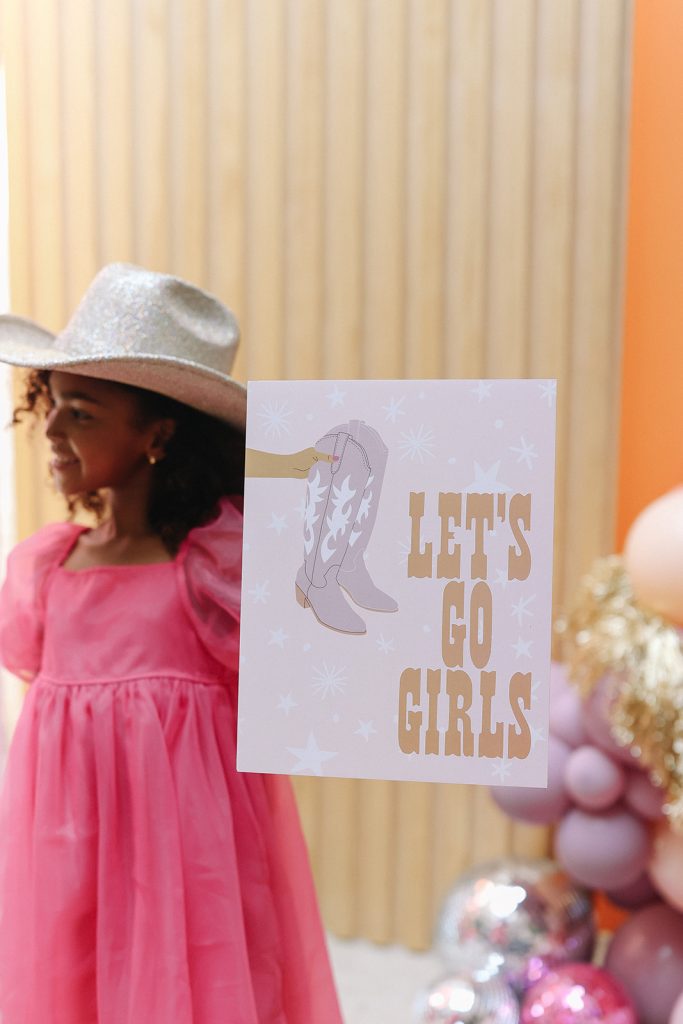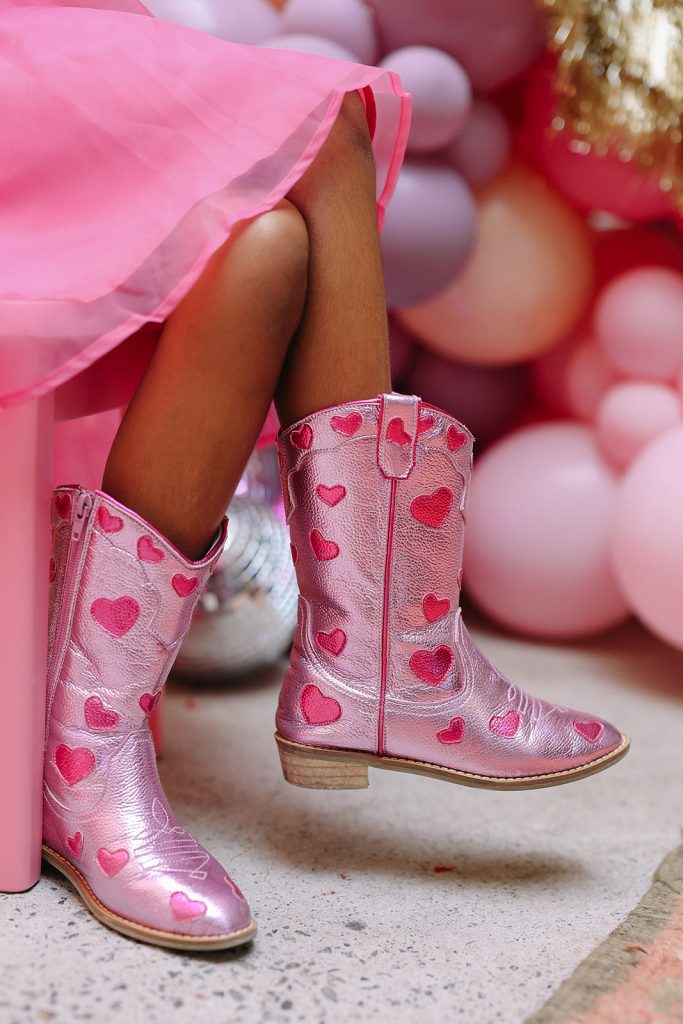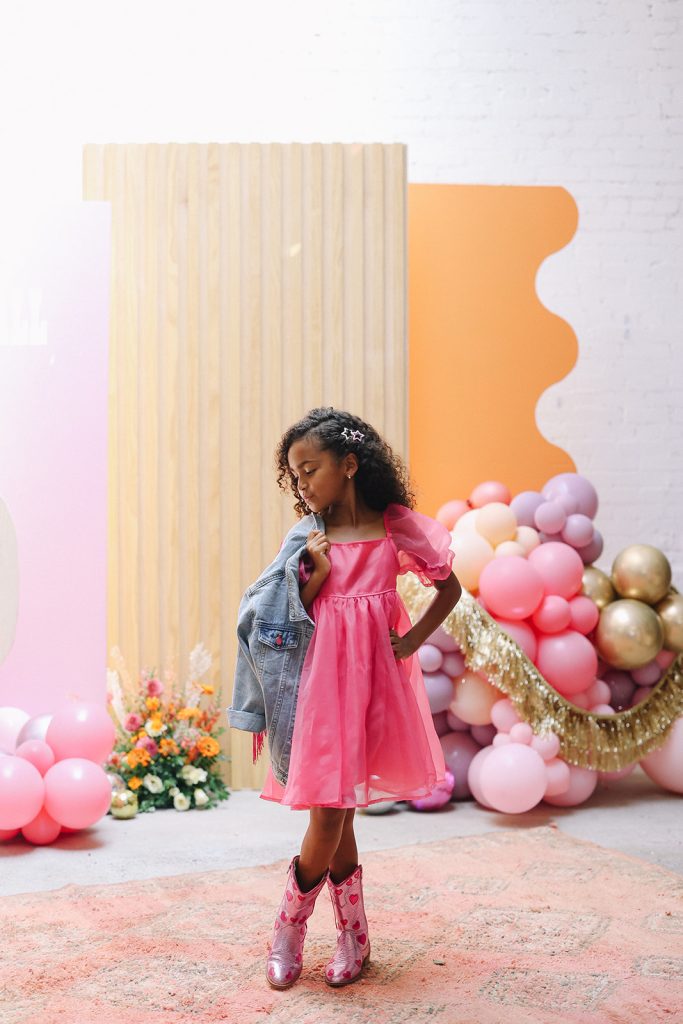 This little cutie, Cam!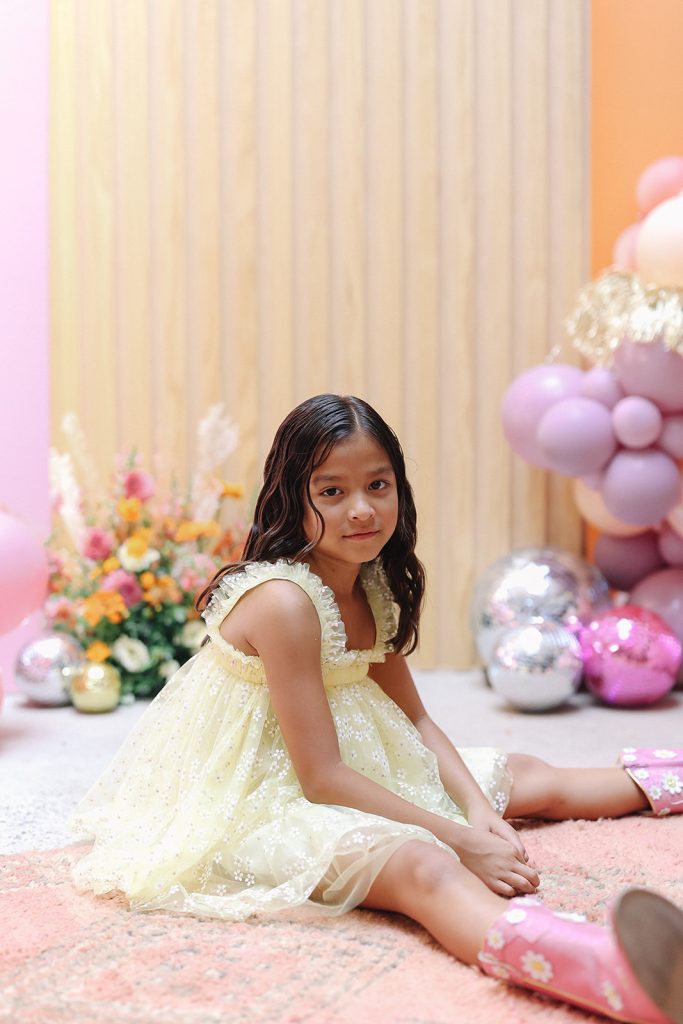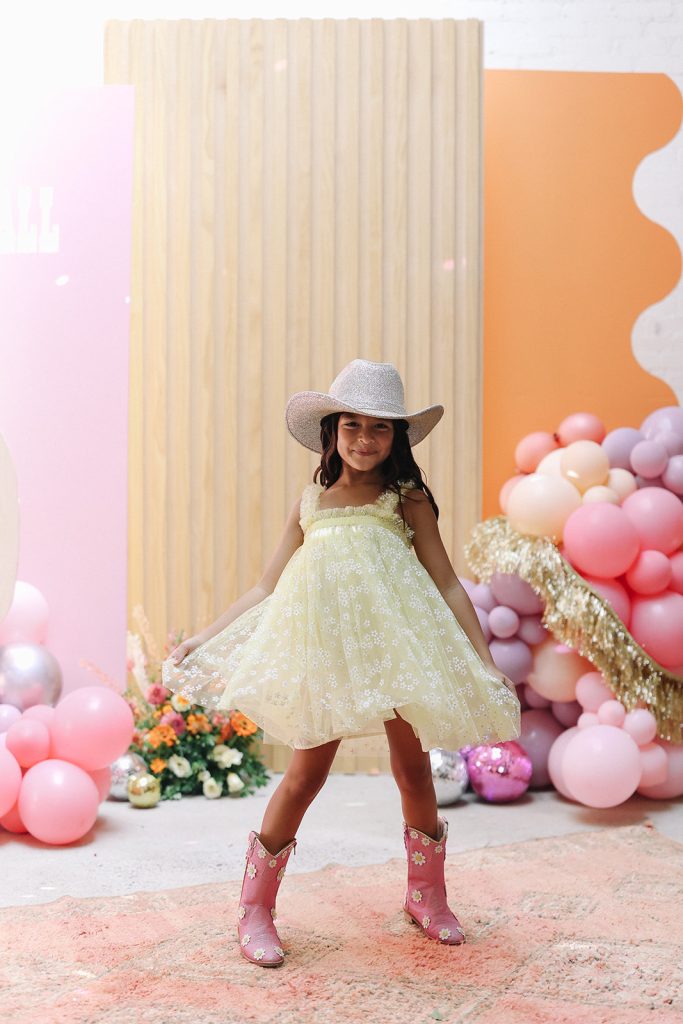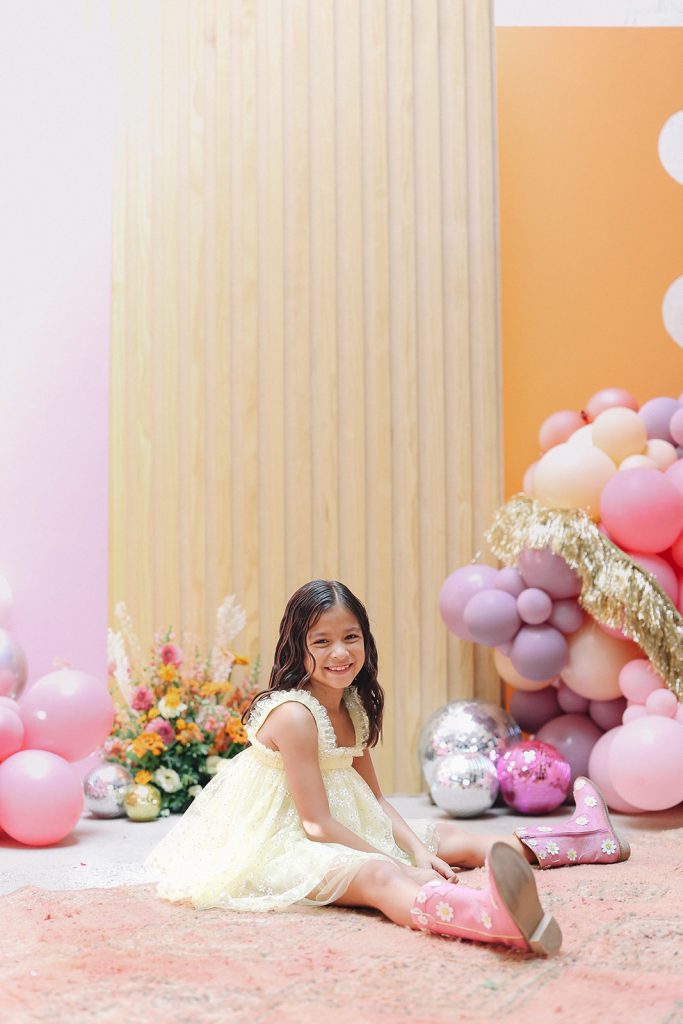 And of course, the gal who inspired it all, Harlow!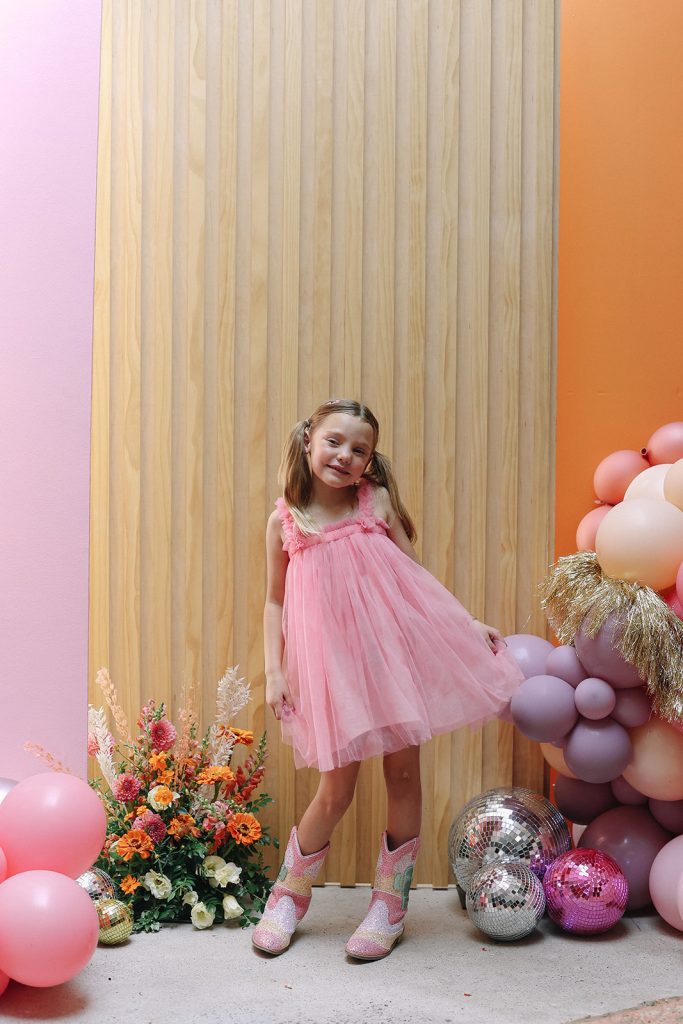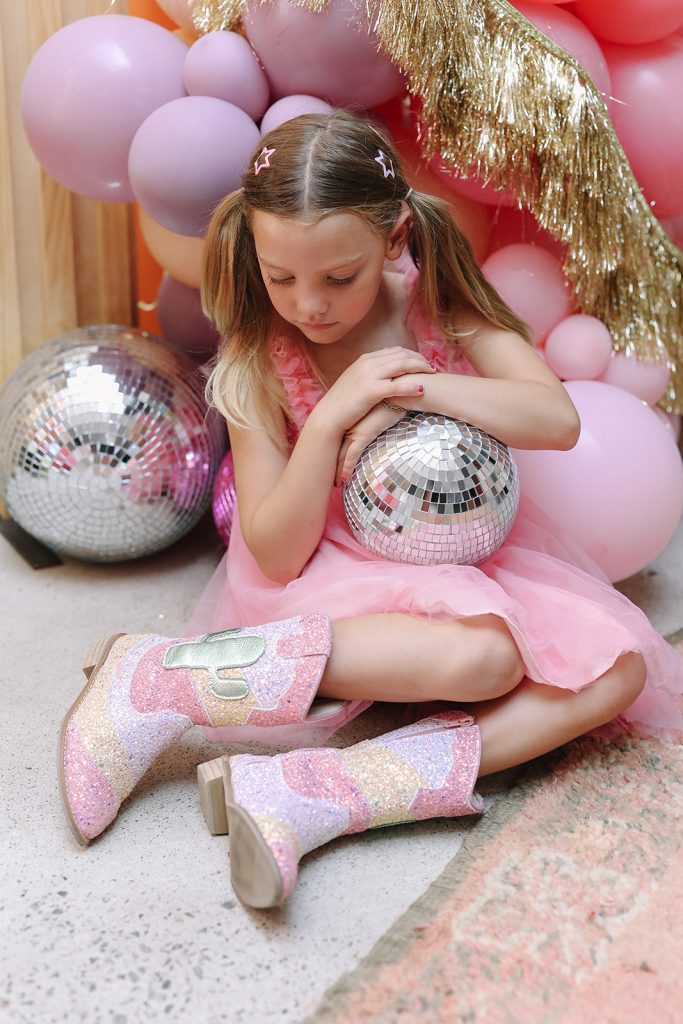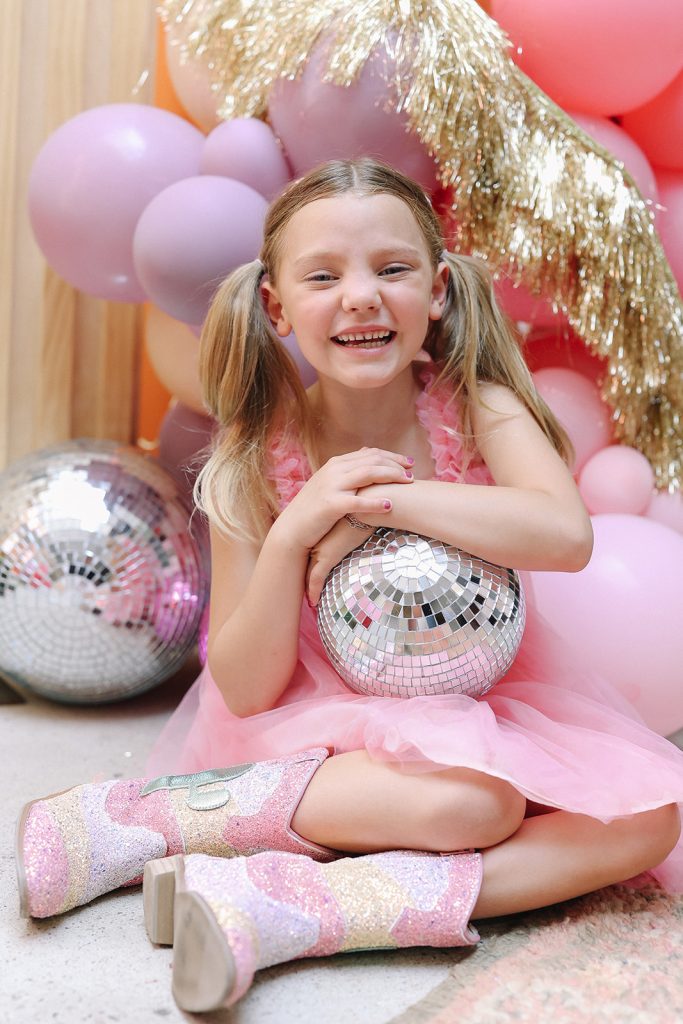 These girls!!! Love them!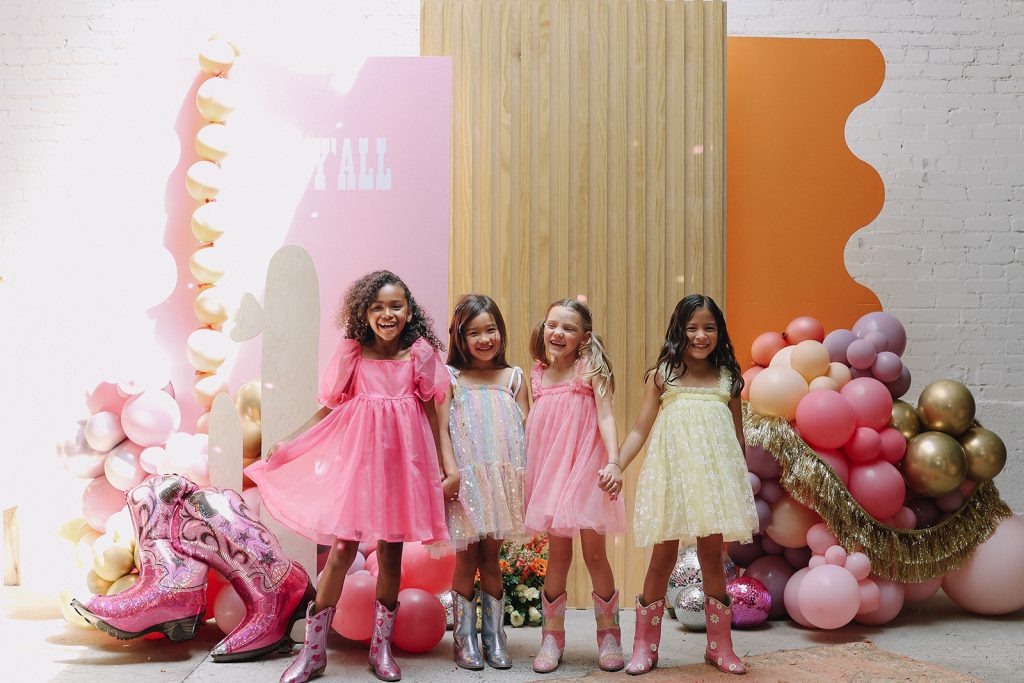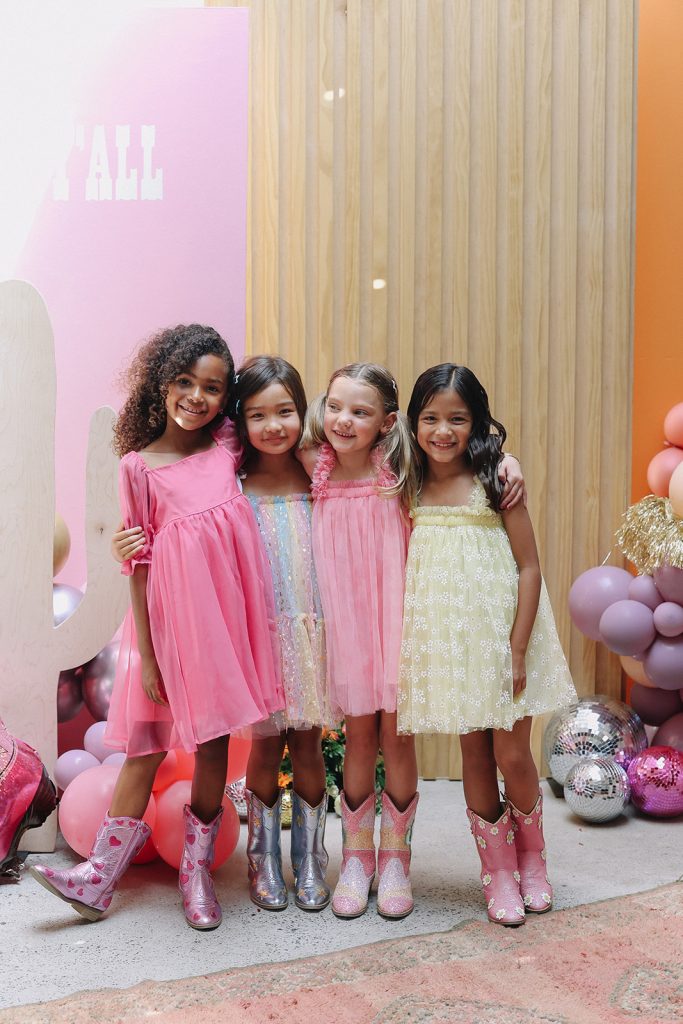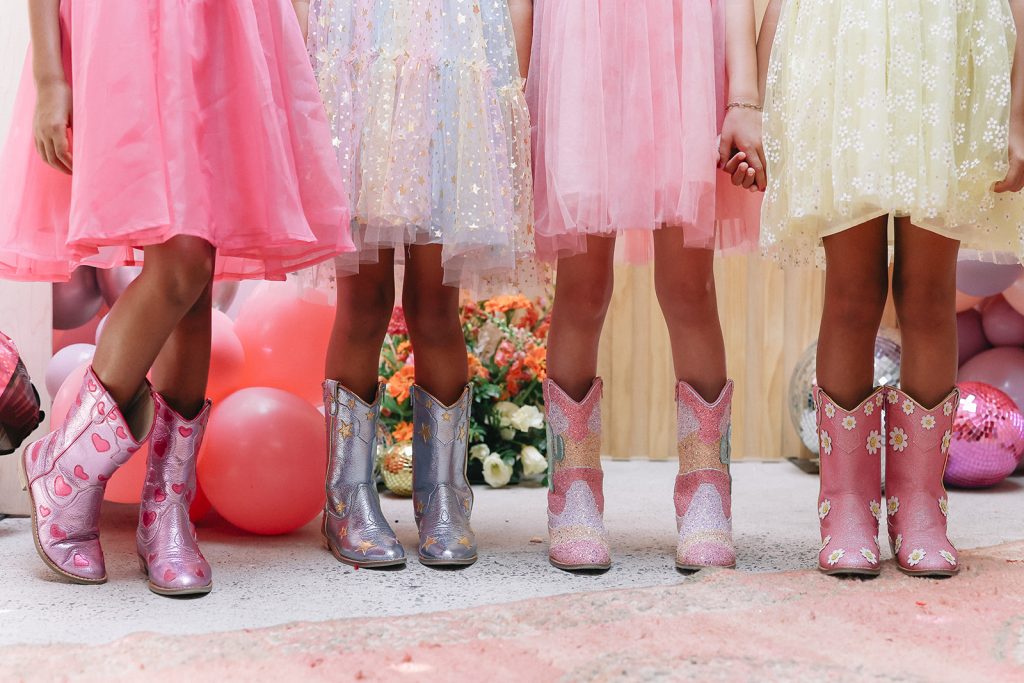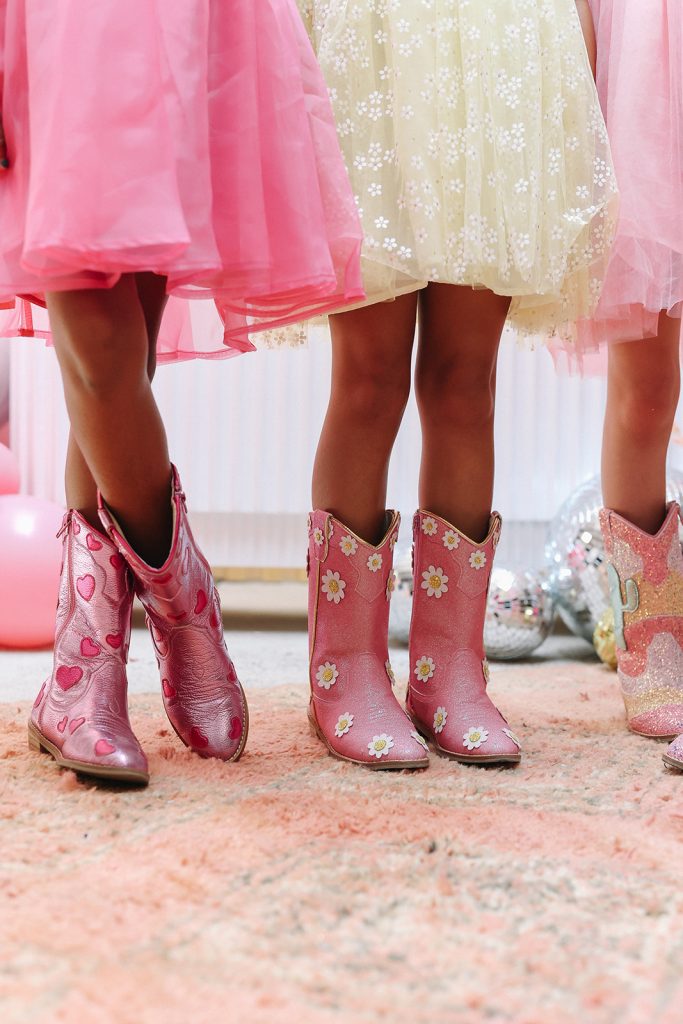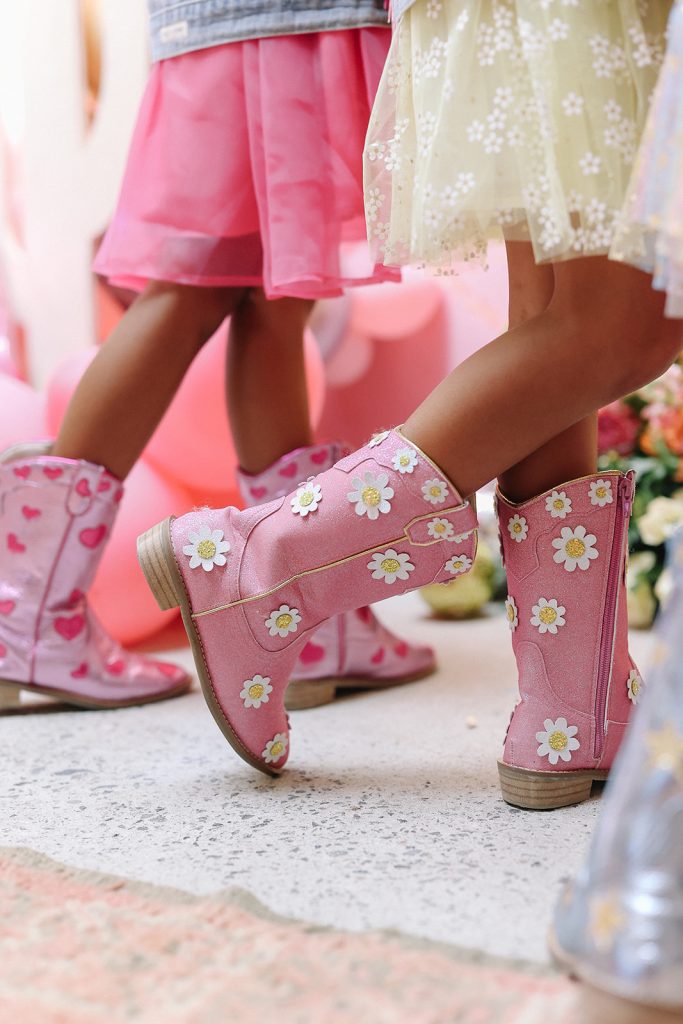 You may have also noticed this adorable custom fringe jean jacket Wild & Rae has! The perfect addition to any cowgirl's closet!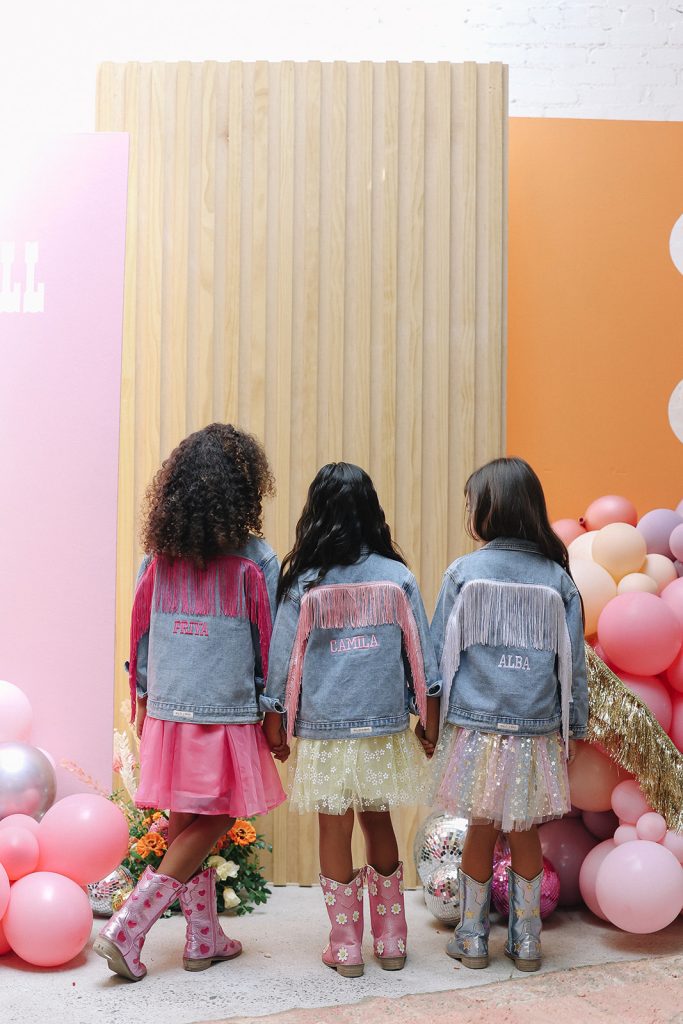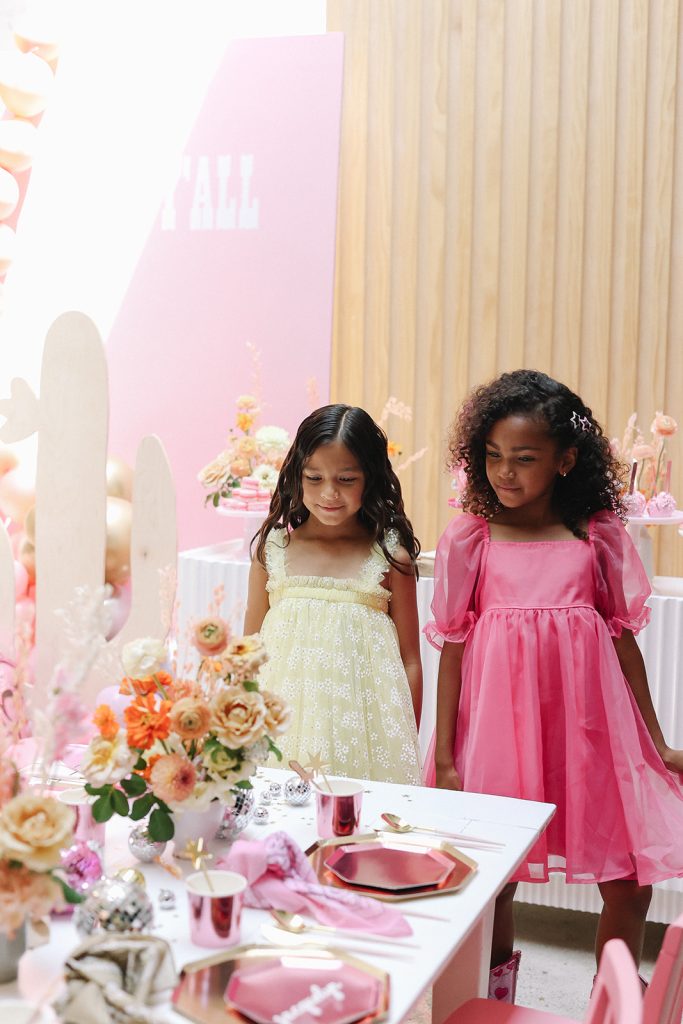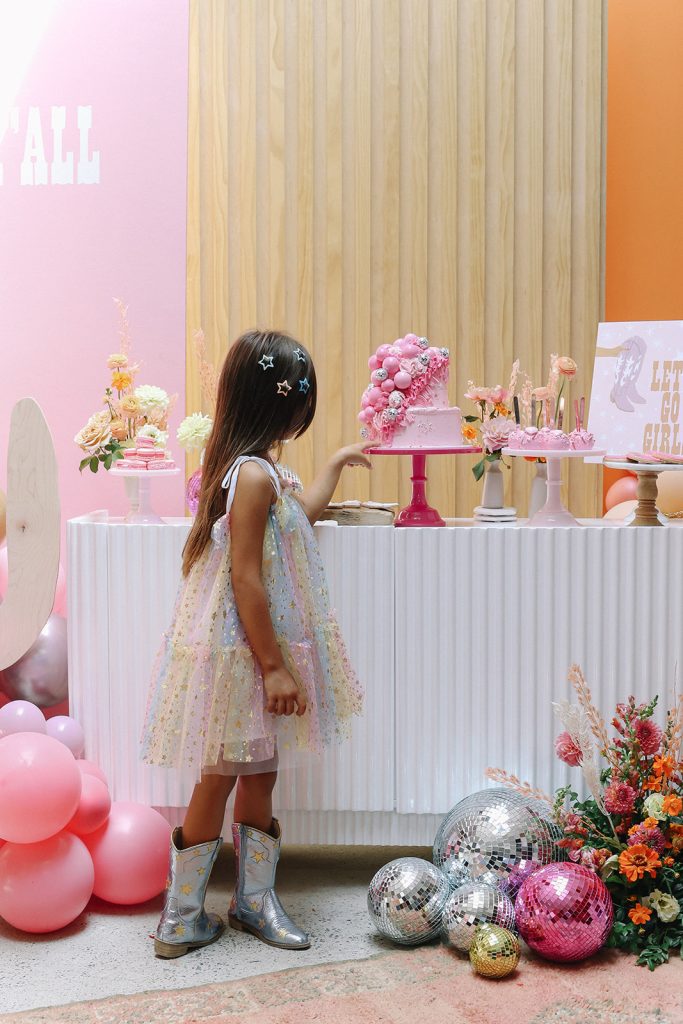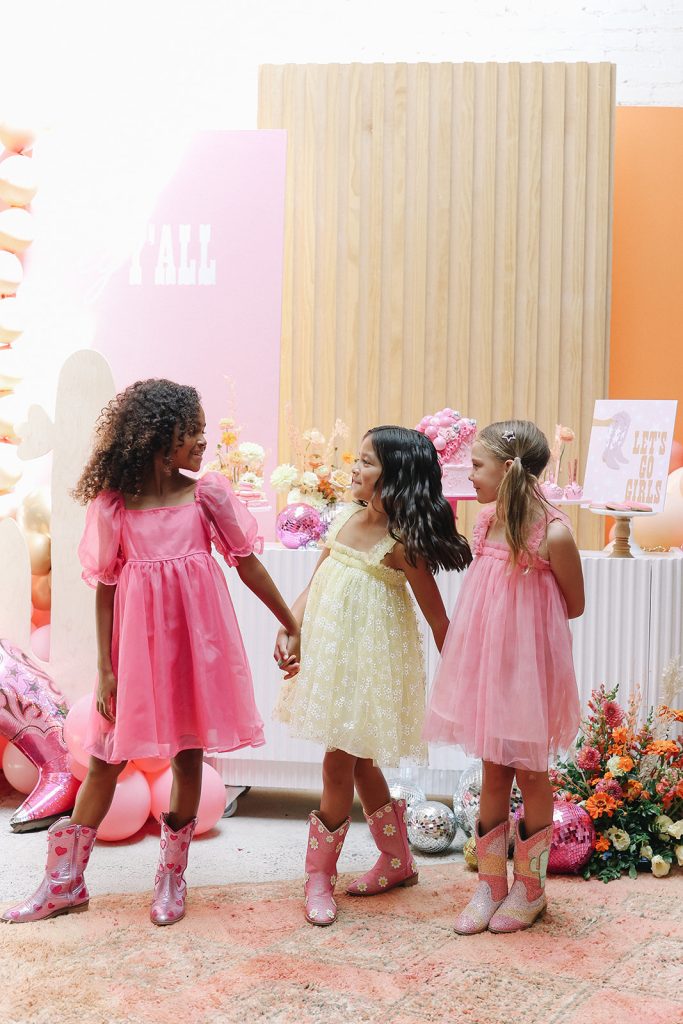 You know we wouldn't throw the ultimate Disco Cowgirl party without desserts!!! No, Ma'am!!! Danielle from Sheila Mae created the best assortment of treats from a disco cake, to boot cookies, to sparkly cake pops and more! Feast your eyes on this spread, with the cutest sign from Poppy Jack Shop to boot!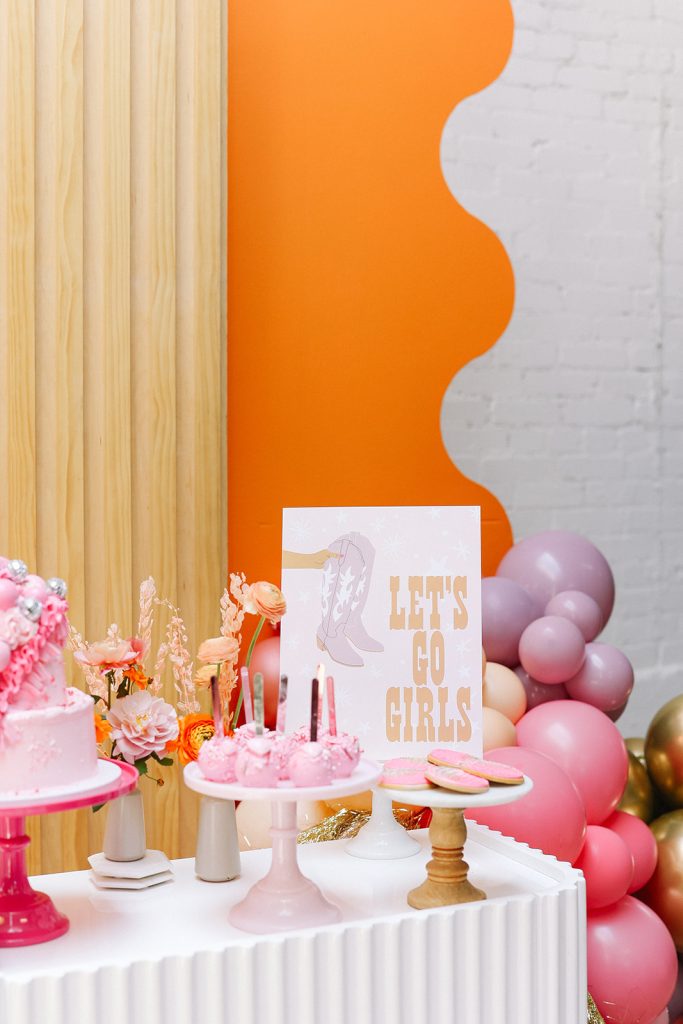 The sparkliest cake I ever did see!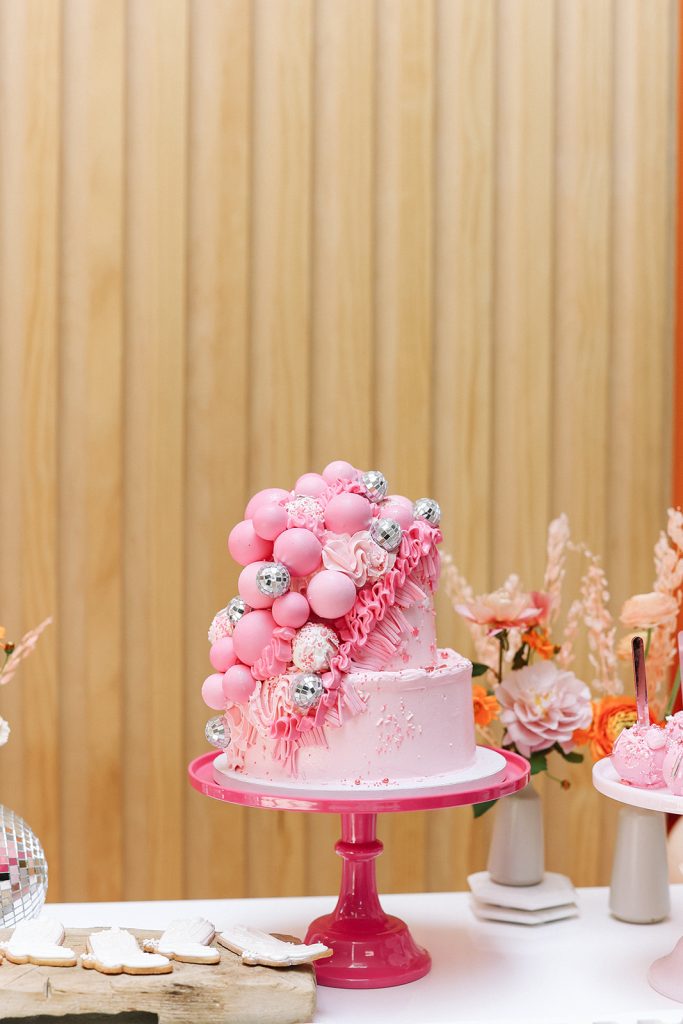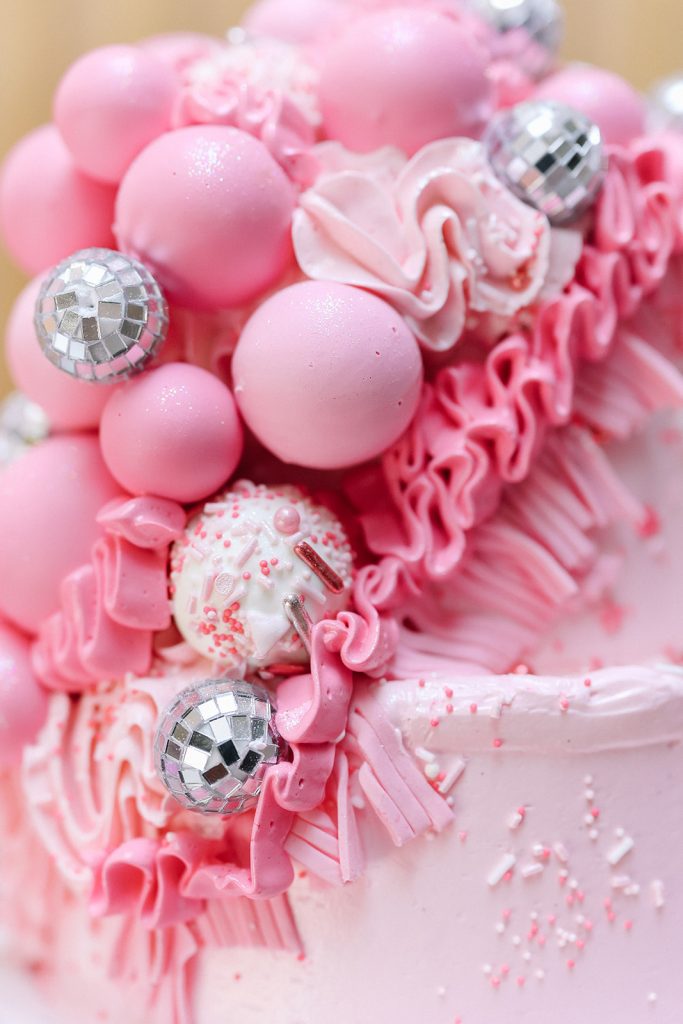 Obsessed with these boot cookies!!!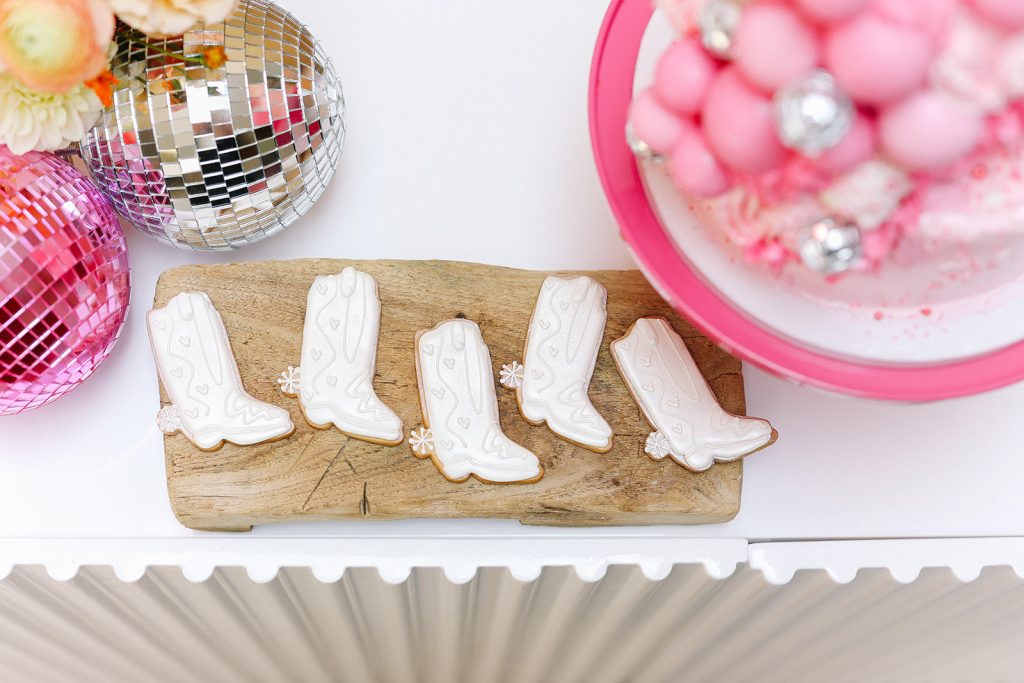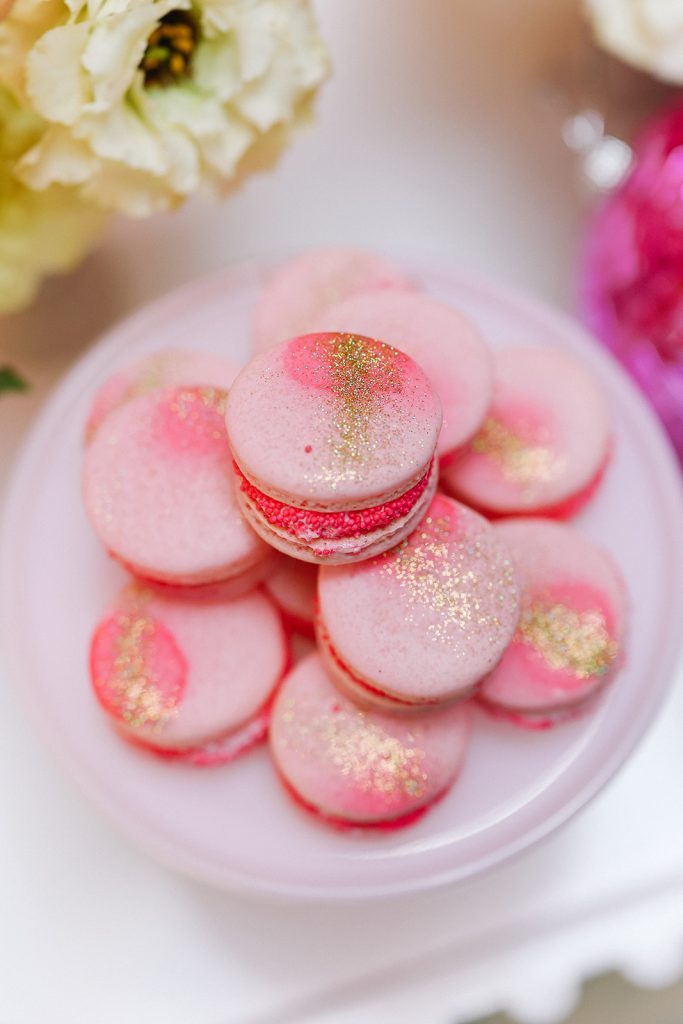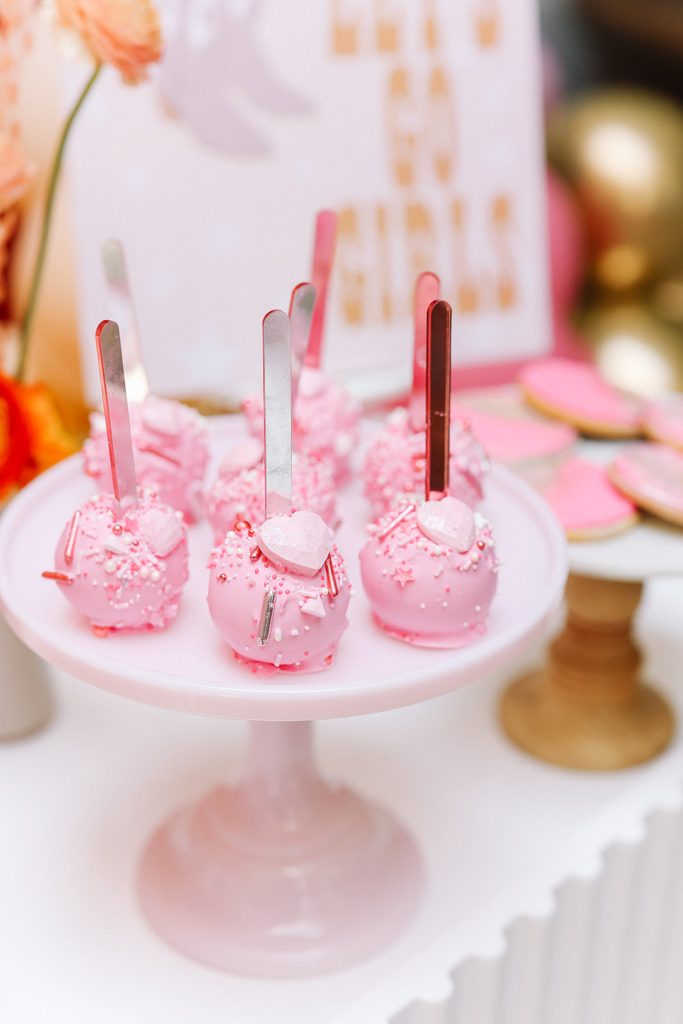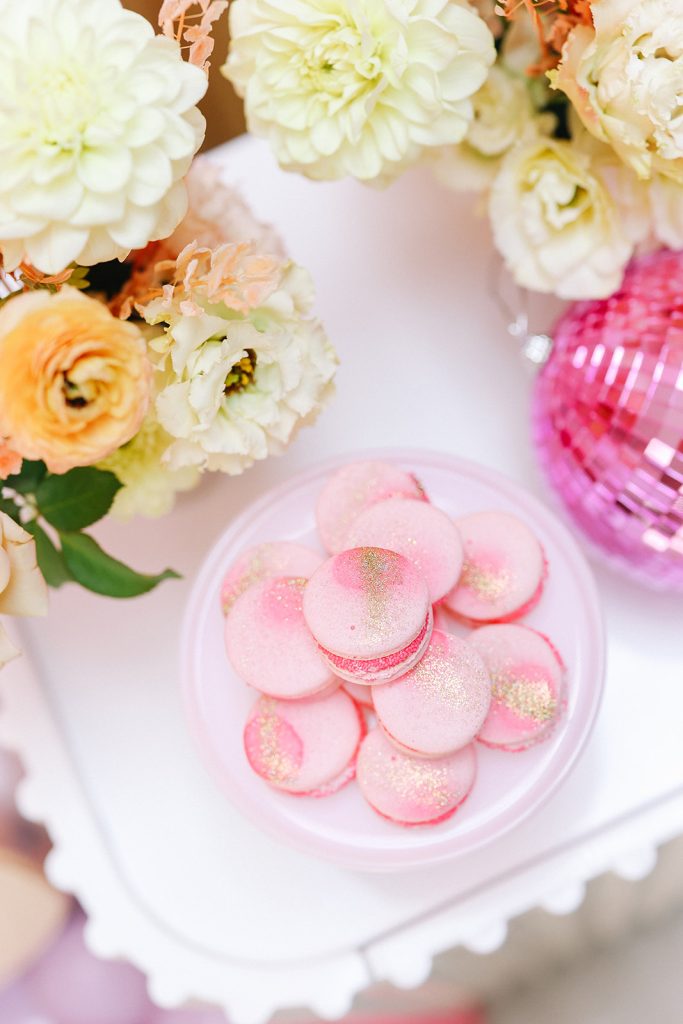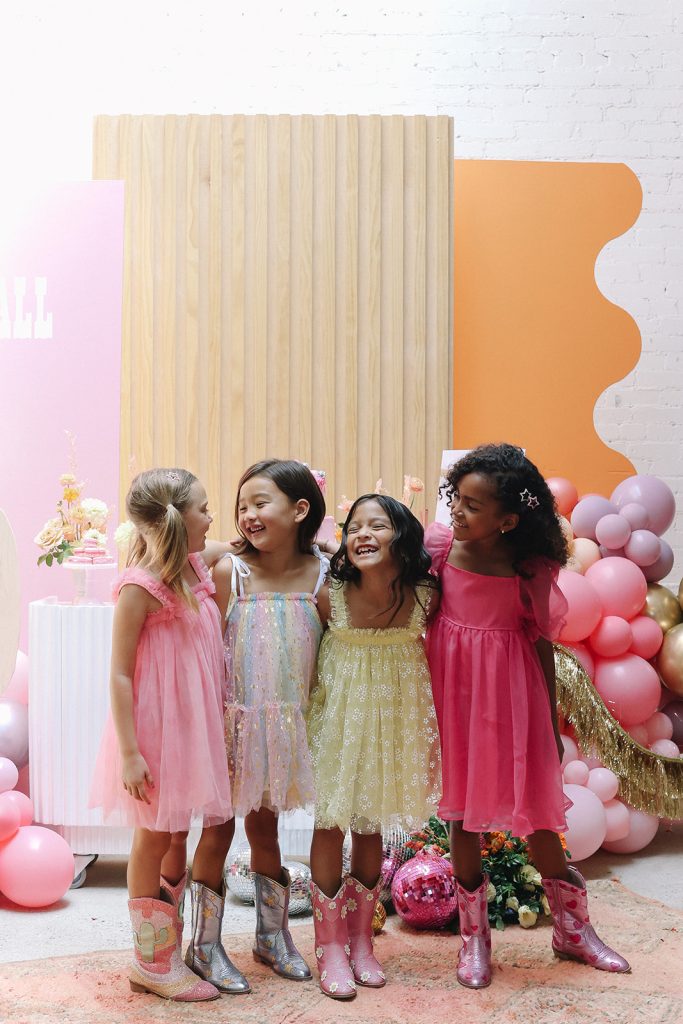 We had so much fun with this one! These little ladies sure know how to party and they look cute doing it! Congrats to our friends at Wild & Rae on the cutest new boots around!!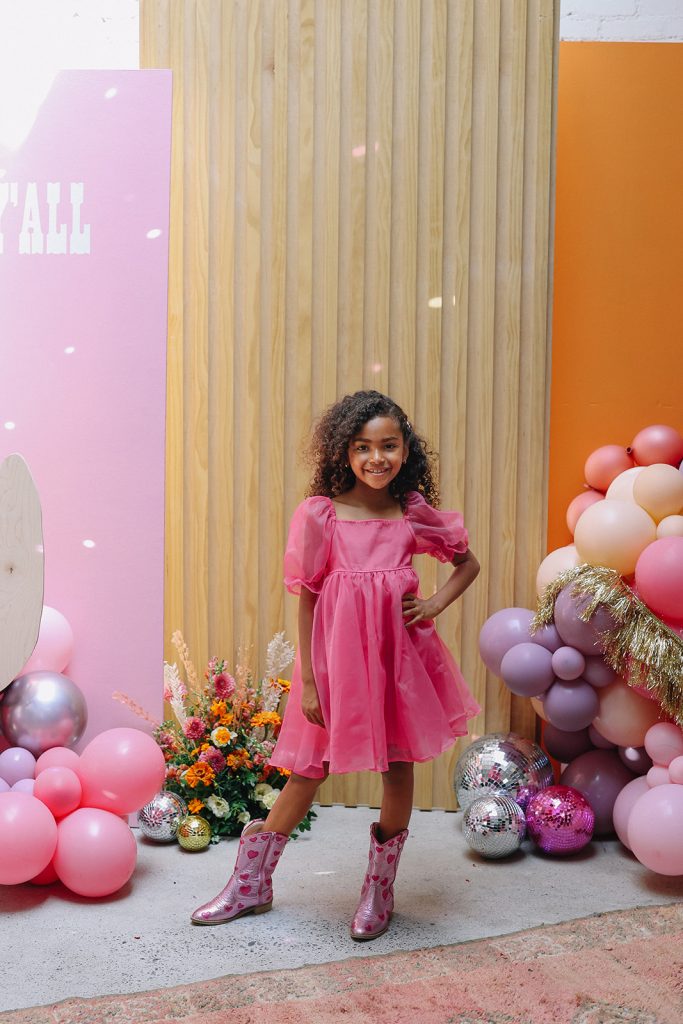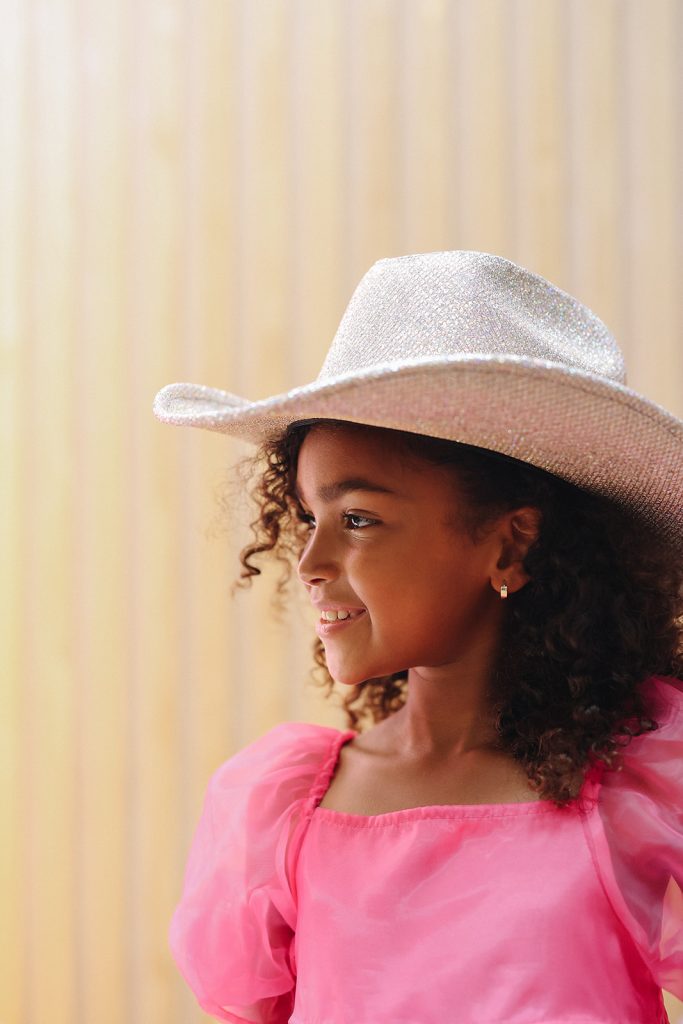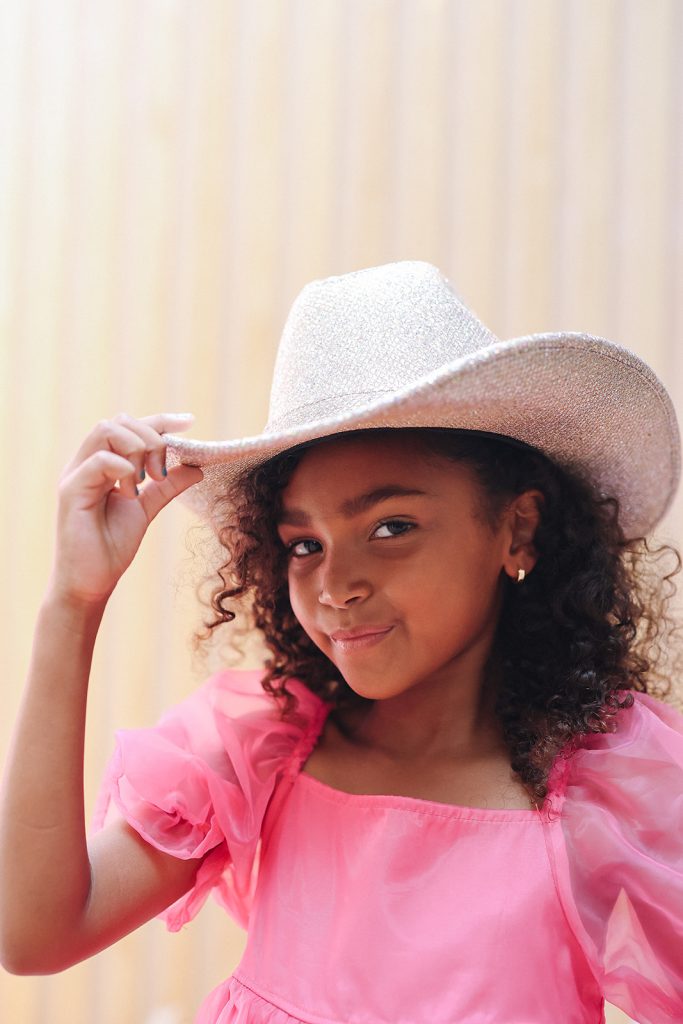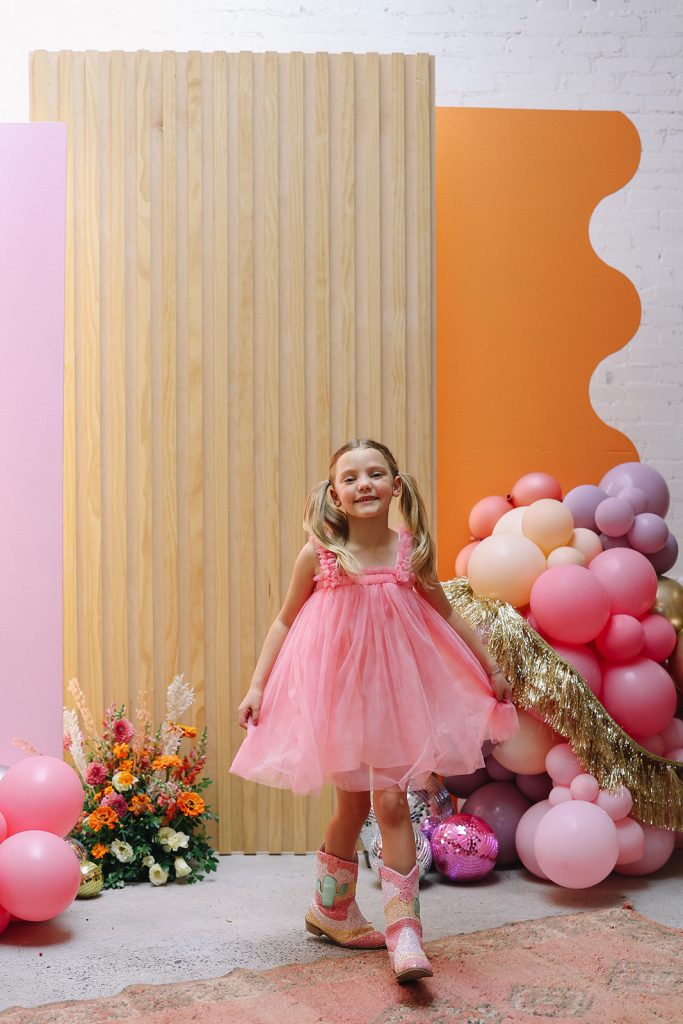 And there's the talented woman behind it all! Vanessa of Wild & Rae with her little lady, Harlow. So excited for her and this new venture!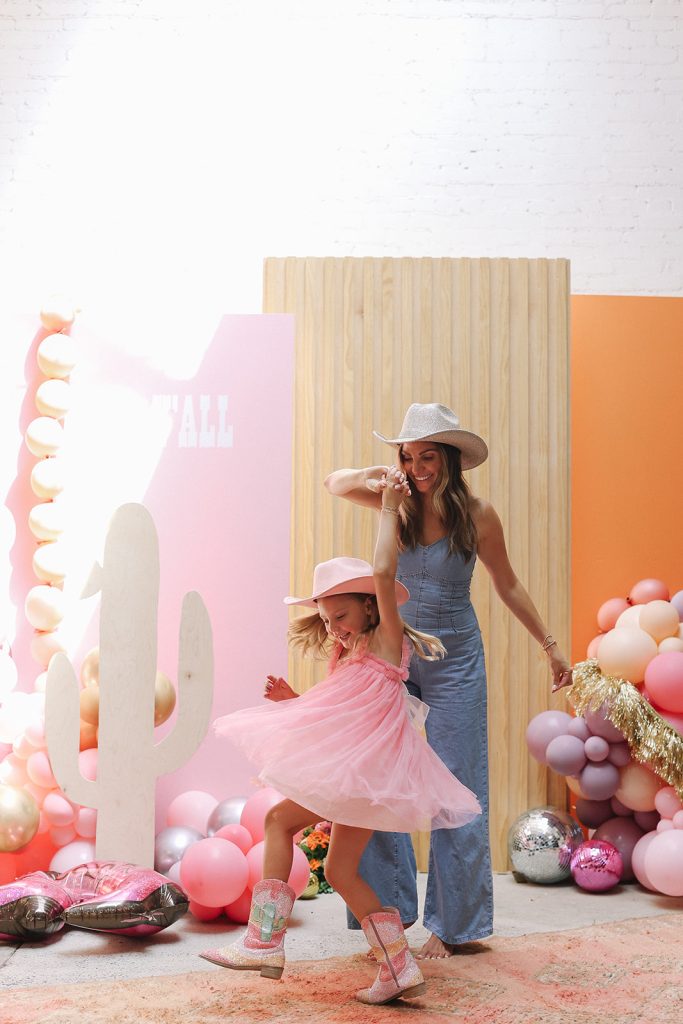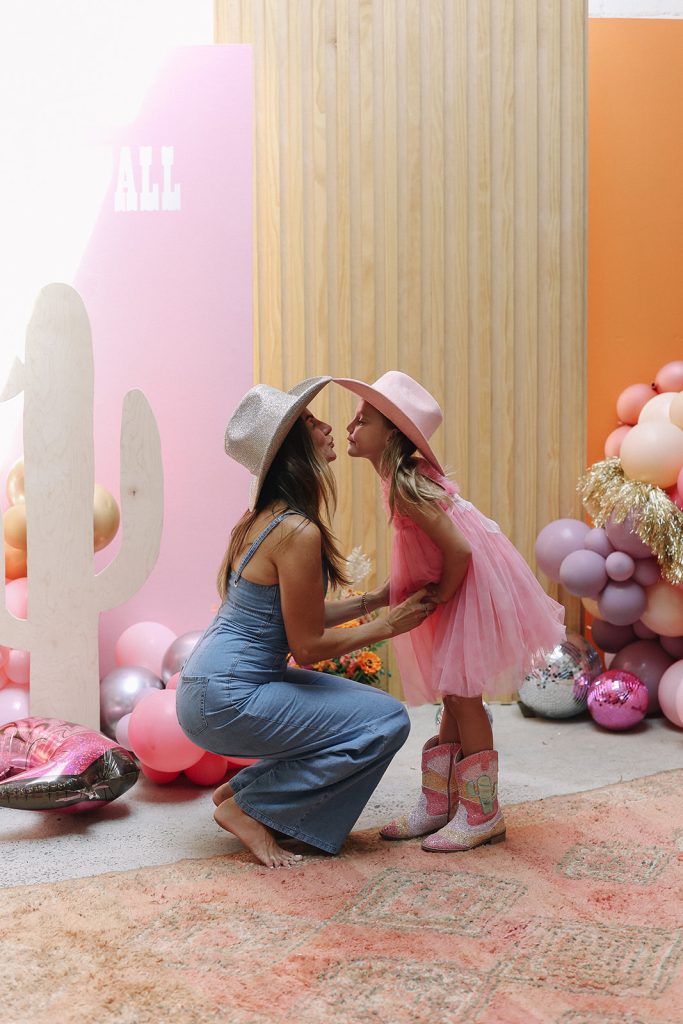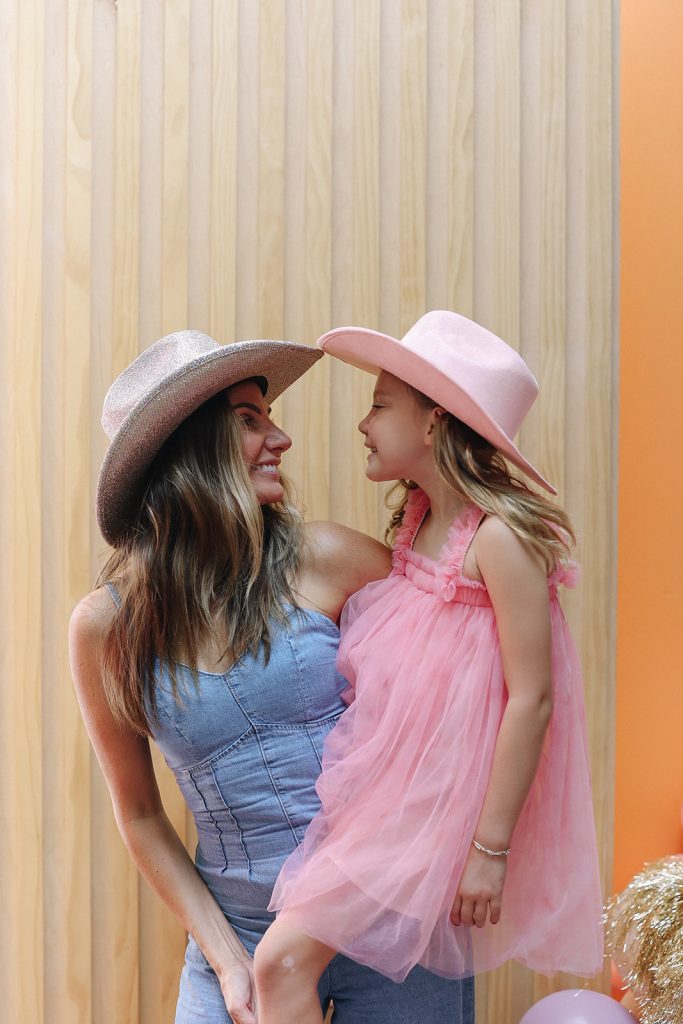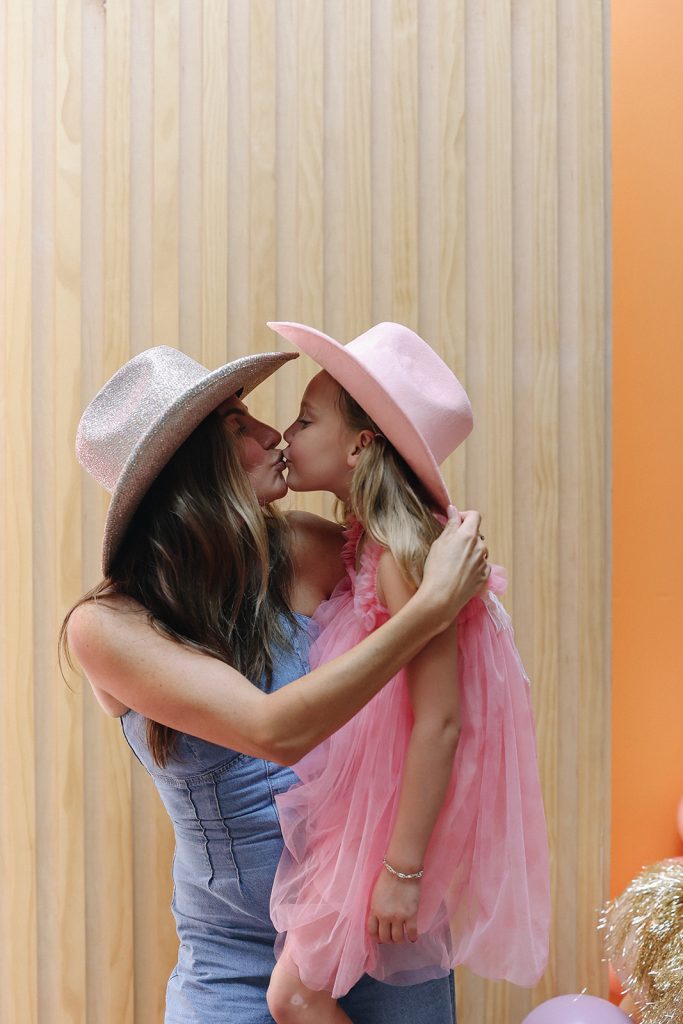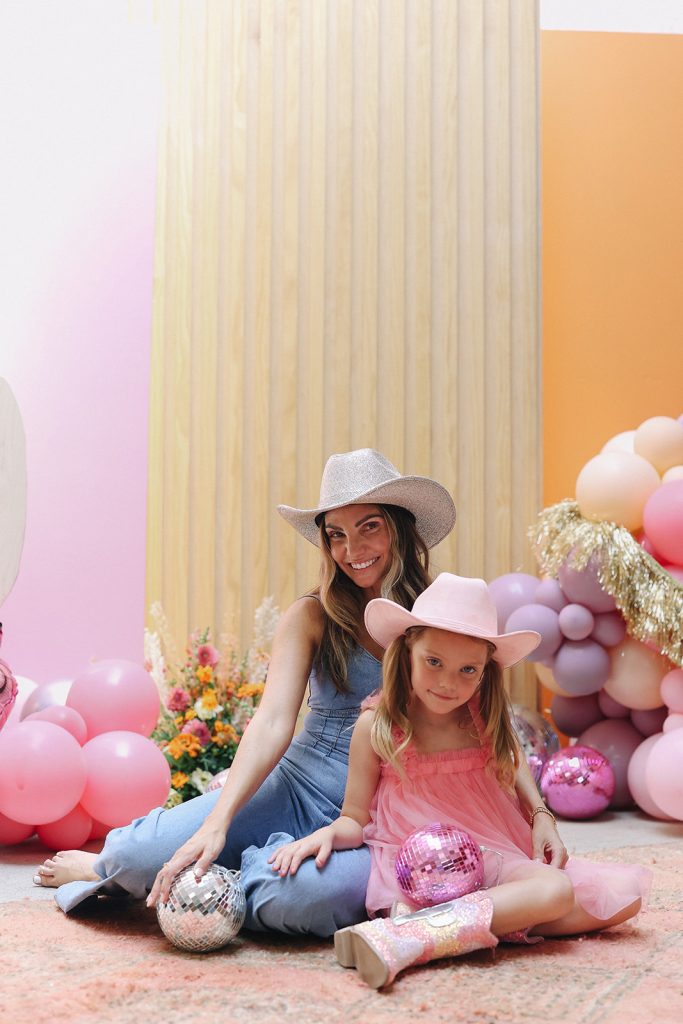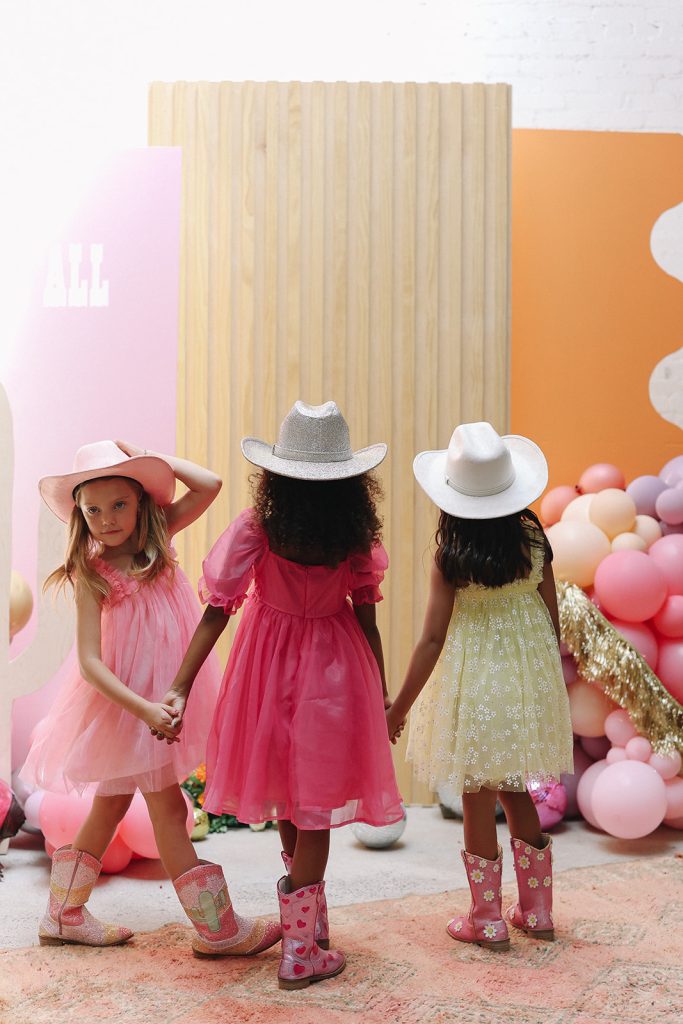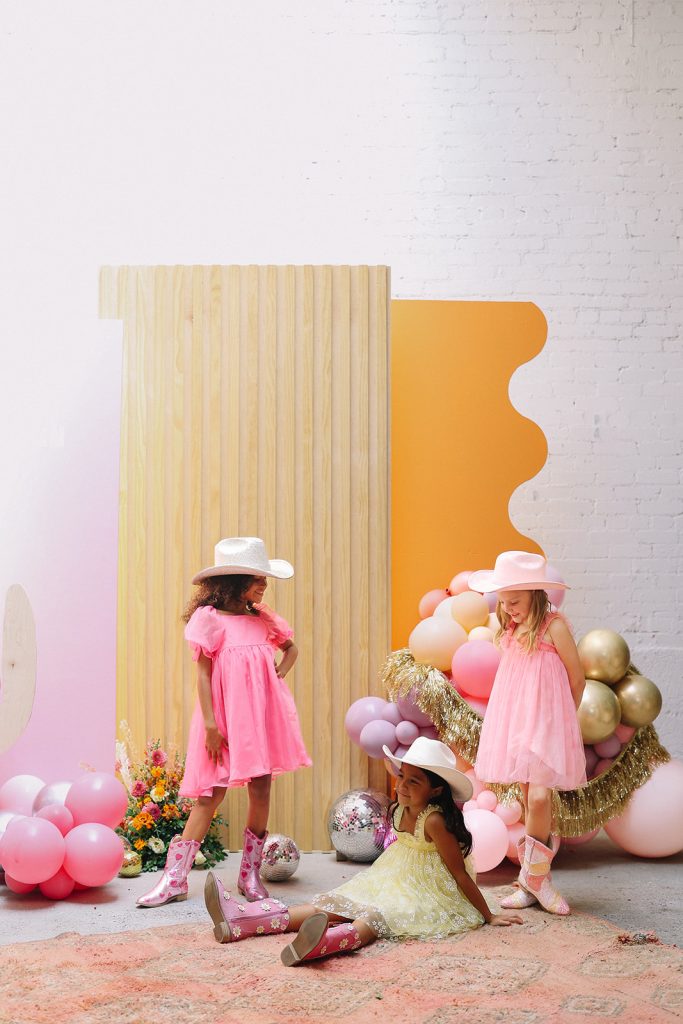 That's a wrap cowgirls!!!
xx
Jacquelyn