It may only be November 18th, but chances are you are already thinking about your family's Holiday Cards… Well if you haven't, you should!  Holiday cards are something even we have sometimes procrastinated on, and you don't want to be that one person who gets there cards out to people two days before the big day, do you!?
We have done you a favor and picked out our must have Holiday Cards for 2014… There is a little something for everyone!
These Holiday Cards are from a few of our favorite websites for paper goods…  Minted, Tiny Prints, Paperless Post, Sugar Paper LA, Rifle Paper Co, and we are THRILLED that Artifact Uprising who we usually turn to for photo books just started Holiday Cards this year, yay!
---
If you are looking for a good card to display more photos, here are a few that you may fancy…  We love a good collage card, I mean you have TONS of great photos from 2014, why not share more than one?!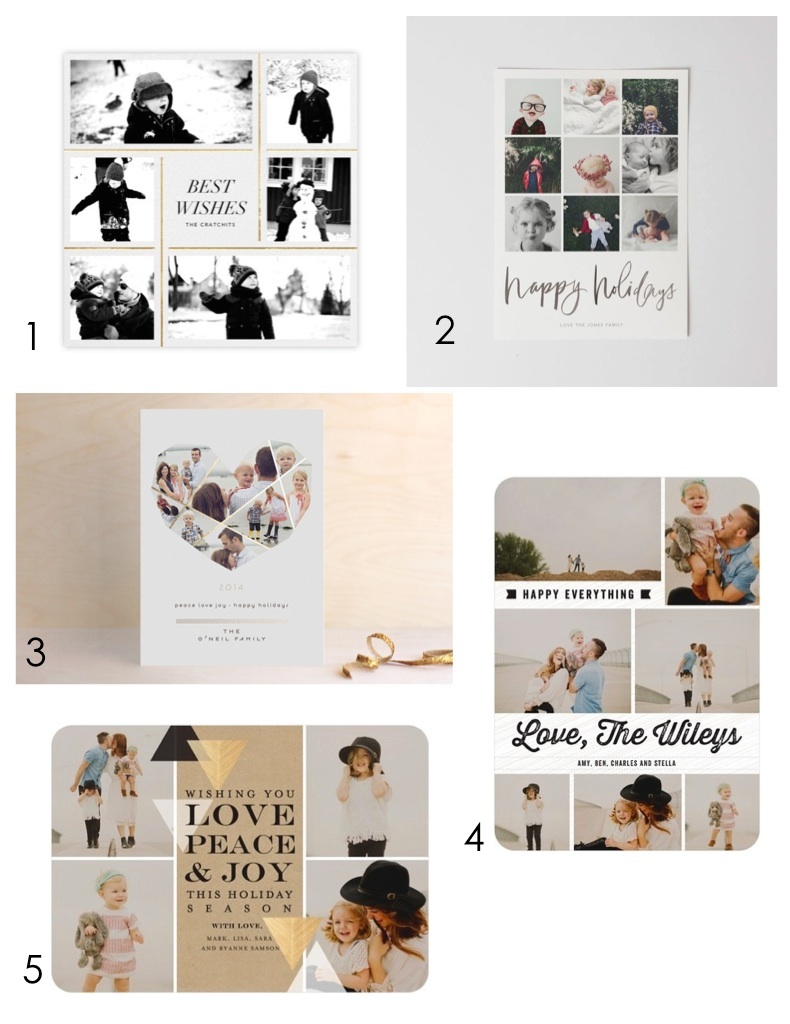 Card 1, Card 2, Card 3, Card 4, Card 5
---
If you really want to get into the Holiday spirit you may want to add a little Red to your card!!  When going through all of our favorite paper websites we noticed a Red trend, and well, we kind of loved it!!  Don't get us wrong, we love a good classic white or glitzy gold, but we aren't ones to shy away from color either!  And we are loving how a classic Christmas Red looks with these cards and adds a little bit of POP!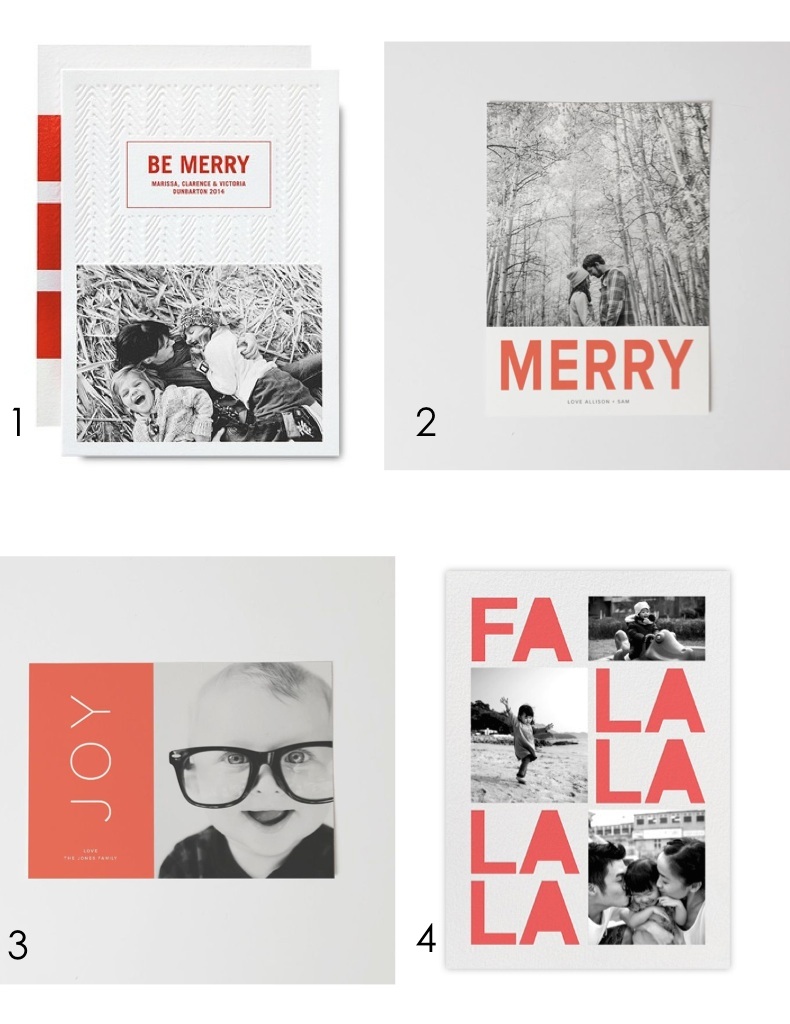 Card 1, Card 2, Card 3, Card 4
---
Now like we said… We love a good Glitzy Gold  as well, and we love how websites like Minted or Tiny Prints have made it possible for us to have gorgeous gold foil cards without blowing the bank!  Tiny Prints even has fun Copper options this year, finally someone else understands our love for anything copper!!  These are a few of our favorites that are fun but add a little sparkle, which we are all about…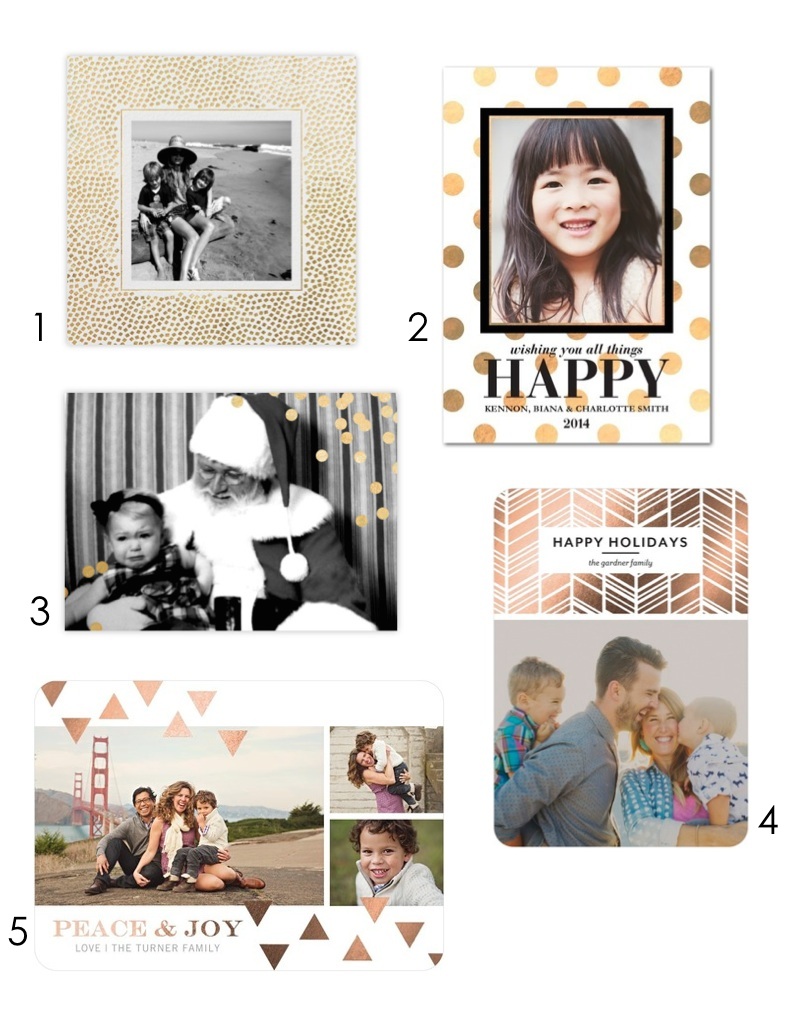 Card 1, Card 2, Card 3, Card 4, Card 5
---
So if you are like us and like to try something new and different here are a few options for you!  To start out, we are so excited… Tiny Prints just started doing Laser Cut cards… I mean you guys, how rad is that!?!  These two we picked out are so so pretty, and definitely bring the WOW factor!
Then there is one of our absolute favorites, Rifle Paper Co, who have the cutest custom cards we have ever laid our eyes on!  They are cute for families, couples, and you can even throw in your pets!!  We love how much personality these cards have and would most likely frame one for our house if we get the chance!!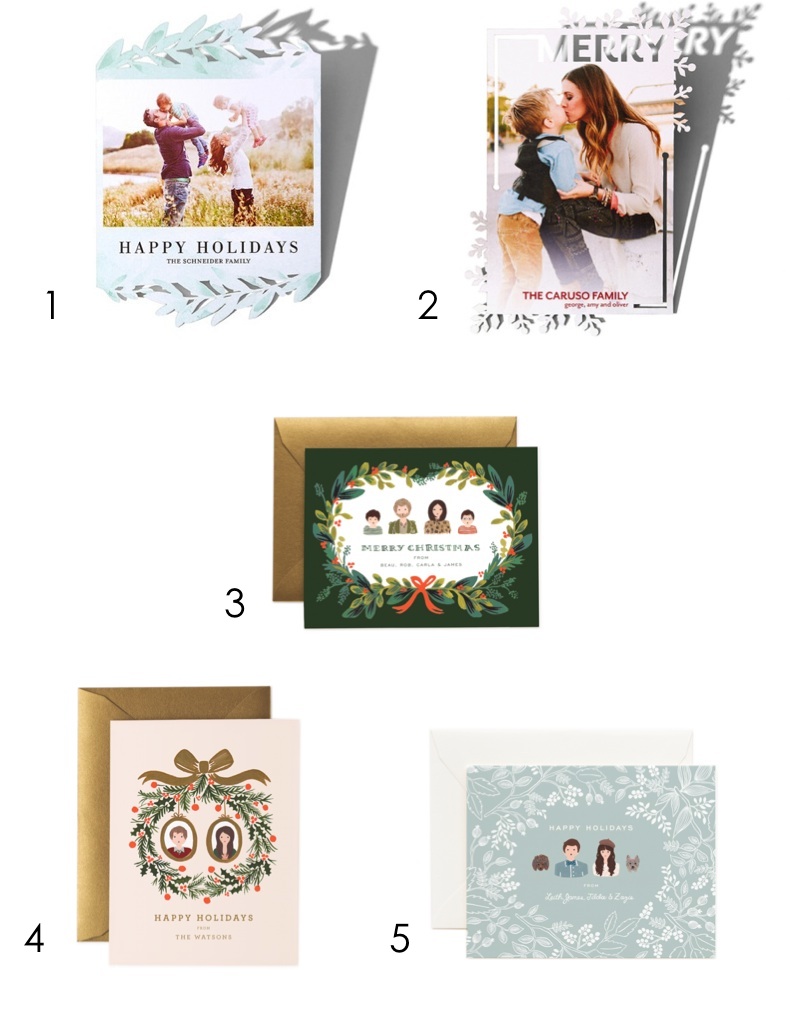 Card 1, Card 2, Card 3, Card 4, Card 5
---
For those of you who don't want to include a photo, we were pleasantly surprised with such great options out there!  We found lots of fun choices, whether you prefer some pops of color or a more classic touch, we've got you covered!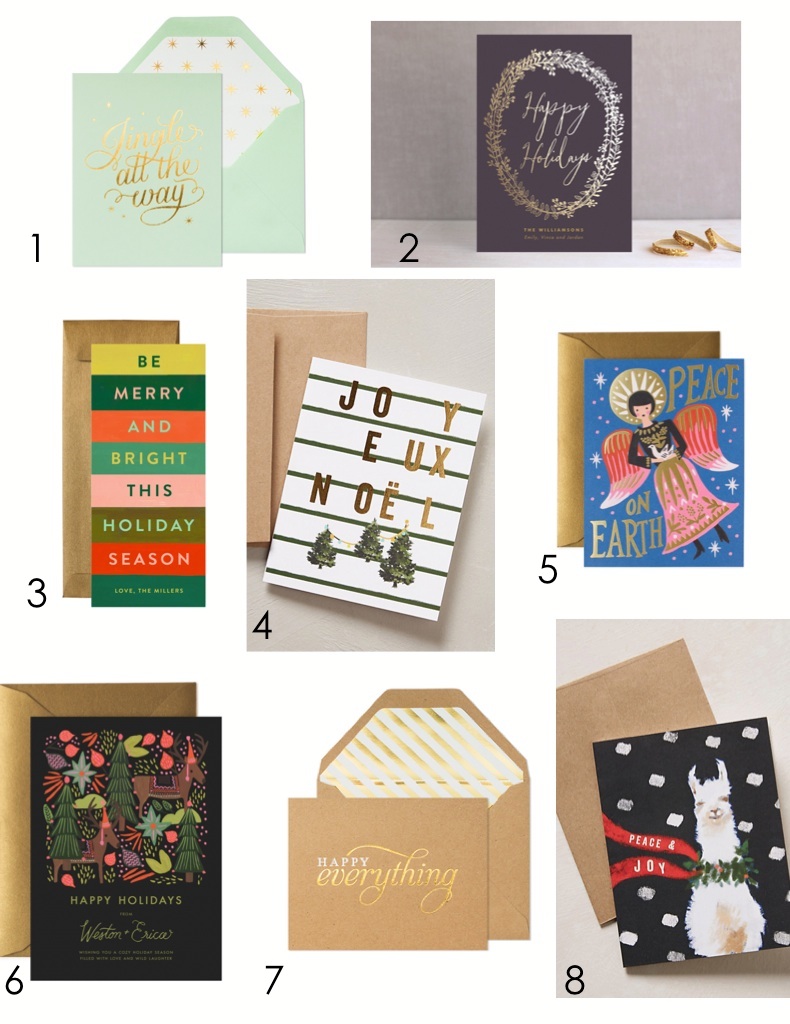 Card 1, Card 2, Card 3, Card 4, Card 5, Card 6, Card 7, Card 8